If you're thinking about starting a restaurant, you may be wondering where to begin. There are so many different types of restaurants out there, and it can be hard to know which one is right for you.
That's why I've put together a list of 21 popular restaurant concepts that you can start today. From french restaurants to ghost kitchens, we've got you covered.
Also, at the end of the list there are 10 quick tips on how to start a restaurant.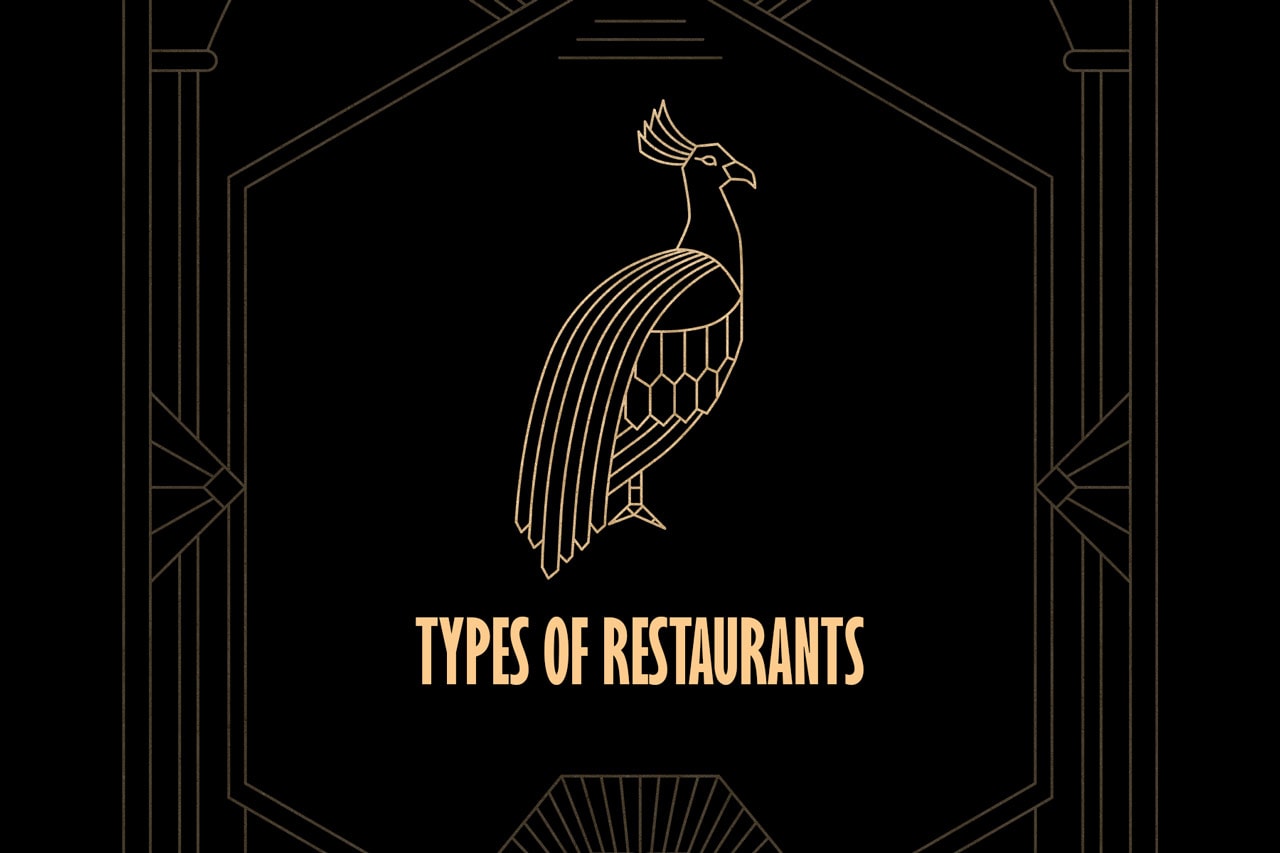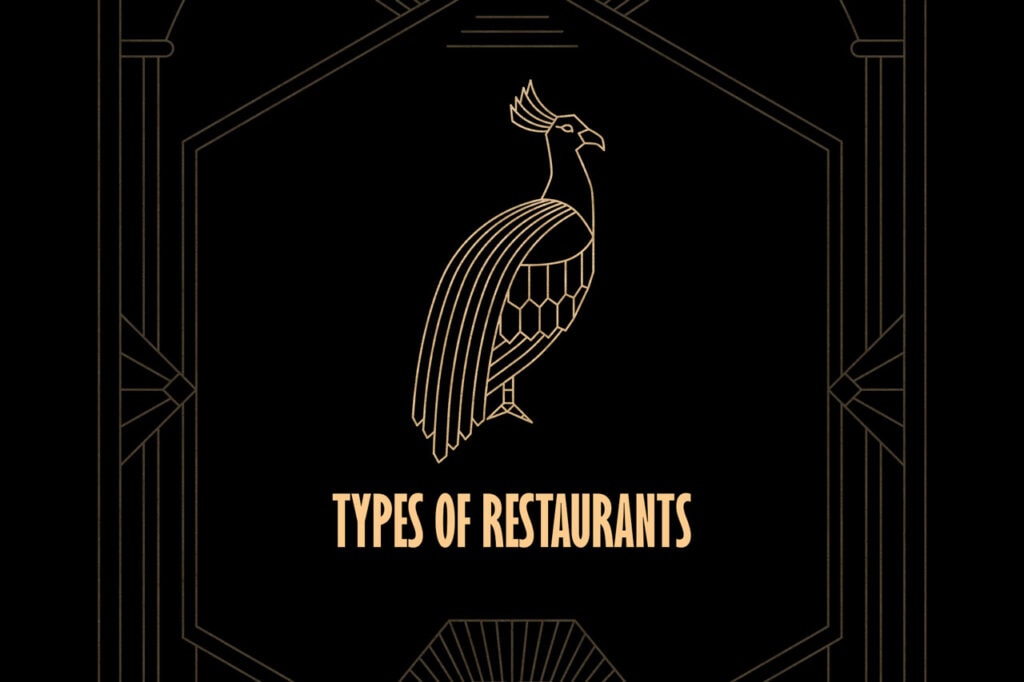 So, what are we waiting for? Read on to find your perfect restaurant concept!
9 Popular Restaurant Types
6 Types of Fast Food & Quick-Serve (QSR) Restaurants
6 of the Most Popular Ethnic Cuisine Restaurants
Quick Tips on How to Start a Restaurant
9 Popular Restaurant Types
1). Fast Casual Restaurants
A fast casual restaurant is more upscale, diverse, and pricey than fast food. But they are still limited in their menu selection. The customer places their order at the cashier and brings it back to their table.
The introduction of fast-casual dining was credited mainly to Chipotle Mexican Grill, founded in 1993 and pioneered the idea of fresh ingredients, food prepared in front of the customer, and a streamlined experience. Since then, there has been an explosion of similar concepts to provide a more upscale fast food experience.
The fast casual restaurant category has increased over the past 15 years. Other leading players are Panera Bread Company, Qdoba Mexican Eats, Pei Wei Asian Diner, Noodles & Company, and Potbelly Corporation.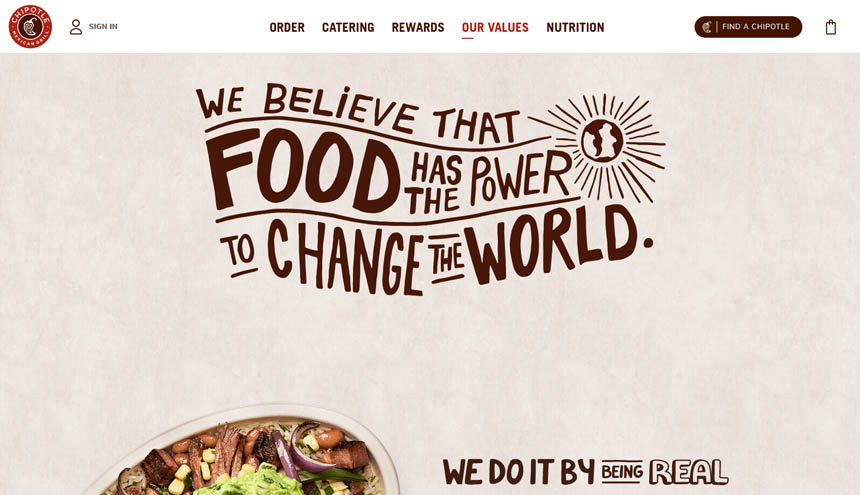 2). Casual Dining Restaurant
A casual dining establishment is ideal for those who want a delicious meal but don't want to dress up. The prices are usually in the mid-range, and the portions are often large. The atmosphere is typically relaxed, and the service is generally friendly and attentive.
What should you serve here? You'll want to offer a wide variety of dishes made from high-quality ingredients. You will also want to give your guests the option of ordering smaller portions if they don't feel like eating a full entrée's worth of food.
Examples of casual dining restaurants: Chili's, Applebees, Bonefish Grill.
3). Fine Dining Restaurants
A fine dining restaurant requires a more formal atmosphere, such as table cloths and waiters. They offer exclusive settings with the best service and chef's specialties that you can explore at an expensive price tag. Fine dining restaurants require a lot of investment, and they are best suited for metropolitan areas where people are willing to pay more for a luxurious meal.
The prices are often very high and require that guests dress relatively formally (it's not uncommon for men to wear a jacket). Fine dining restaurants also offer personalized attention from their waiters, and many even have private rooms where they can entertain larger groups.
What should you serve here? You will want to offer more exotic dishes with a high level of craftsmanship. Your waiters should be able to suggest wines that match what your guests are eating and give more personalized attention throughout the meal.
Examples of fine dining restaurants: Alinea, Eleven Madison Park, The French Laundry. 4). Steakhouse
A steakhouse is a great choice if you want to add a bit of class to your restaurant. They typically have large portions, and the atmosphere is very upscale.
What should you sell here? You will need to have a varied menu that includes beef and chicken dishes. You will also want to offer a wide variety of side dishes, including healthy and indulgent options. Since the main dish is usually beef (or other types of meat), you should focus on making it as high quality as possible.
Examples of steakhouse restaurants: Ruth's Chris Steak House, Morton's Steakhouse.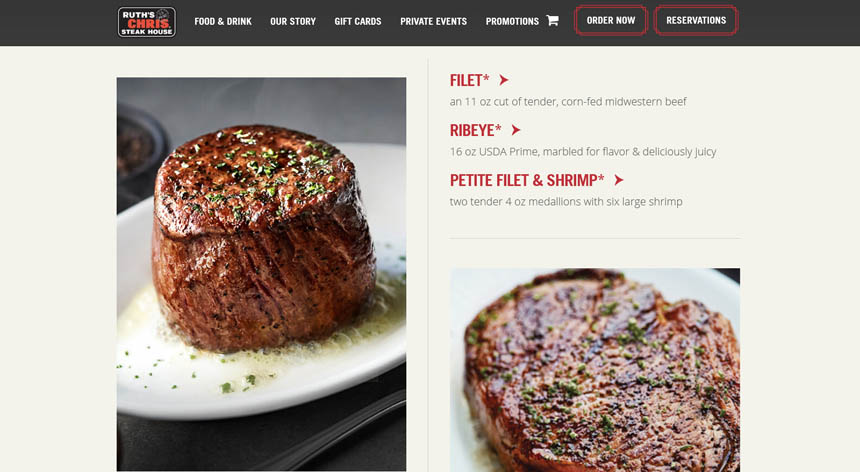 5). Seafood Restaurant
This type is all about seafood. It's not uncommon for them to be large since they typically focus on serving an abundance of freshly caught fish. They're often decorated with hanging objects like fishing nets, and the atmosphere is relaxed but upscale.
What should you serve here? Obviously, seafood is the main attraction. You'll want to have a wide variety of dishes, including fish and shellfish. It would be best if you also had a few vegetarian options for those who don't eat seafood.
Also see our post on seafood restaurant name ideas.
Examples of seafood restaurants: Red Lobster, Joe's Crab Shack, The Ocean Prime.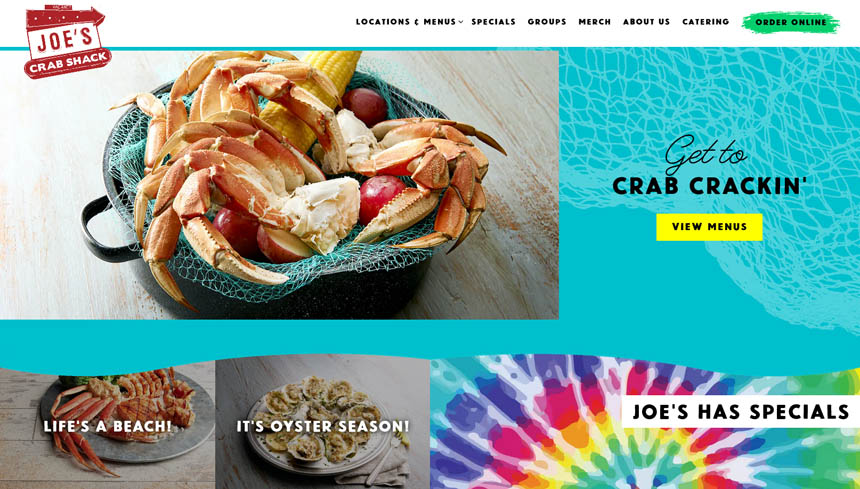 6). Bistros
Originating in France, bistros are small neighborhood restaurants. They mainly serve simple meals in a cozy, casual setting. The food is usually French but often similar to that of the surrounding country. In Germany, you would find bistros serving German food. Bistros are open most days for lunch and then in the evening for dinner. Some are open late into the night.
If you are looking to start a Bistro, see our post on French restaurant name ideas.
Examples of great bistros: Buvette, Balthazar, Lafayette.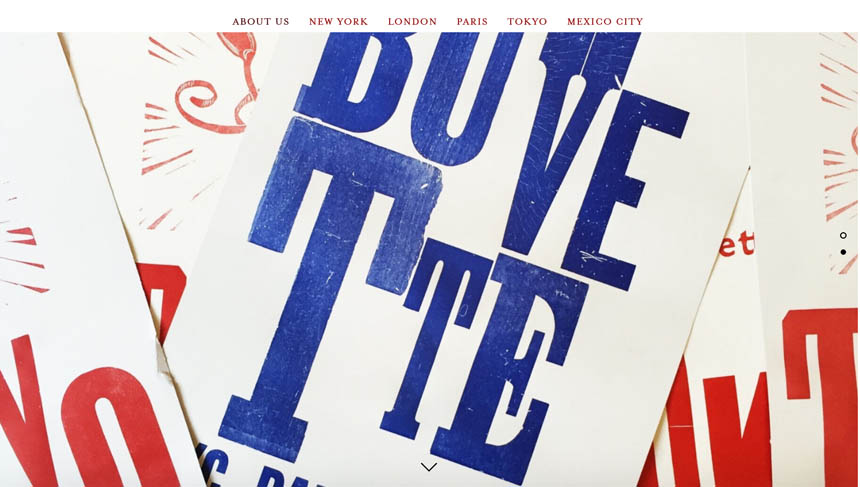 7). Family Style Restaurant
A family-style is like a casual dining restaurant except that the portions are typically larger and served family-style on large platters. This type is perfect for those who want to get their hearty meal fast without ordering from a menu.
What could you serve here? You'll want to have a wide variety of dishes that include chicken and beef options. It would help if you also had some vegetarian and seafood dishes for those who don't eat meat.
Examples of family-style restaurants: The Cheesecake Factory, Cracker Barrel Old Country Store, Denny's.
8). Farm to Table Restaurants
Farm to plate restaurants are popular right now, and it's easy to see why. People, in general, are more conscious of what they are eating and of where their food comes from. They want organic, non-GMO food, and restaurant owners have to recognize this trend to succeed. People are also looking for local foods and locally sourced ingredients in their meals.
Farm-to-table restaurants are similar to locavore restaurants. Locavore restaurants focus on local ingredients and incorporate ingredients from other areas when the local ingredients don't work. The farm-to-table restaurant is a little pickier, but that's because they want to be sure the food is of the finest quality.
There are certain precautions to take when a restaurant goes farm to table. First and foremost, the people who work at the restaurant need to be aware of the customer's expectations. The entire staff must undergo an intense training program to ensure they are familiar with the supply chain, the food preparation, and how to best present the food.
The customers who dine at a farm-to-table restaurant expect a lot from their meals.
Great examples of farm-to-table restaurants: Chez Panisse, Blue Hill Farm, Primo Restaurant.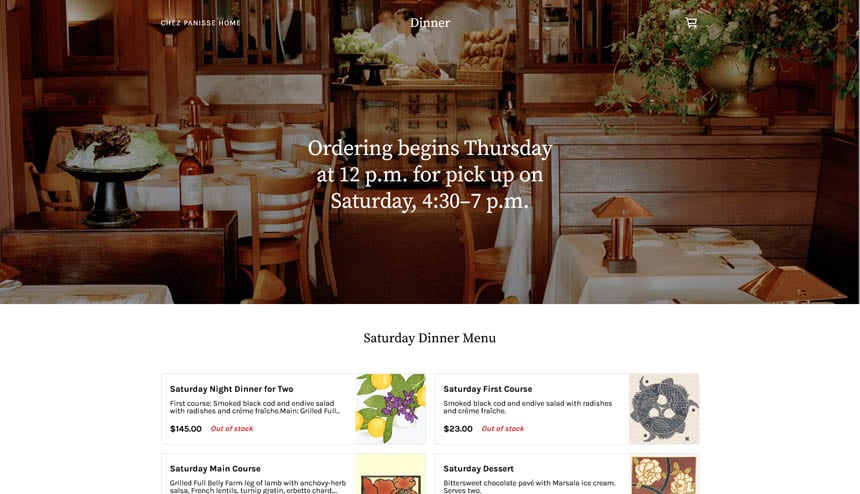 9). Gastropub
A pub is a restaurant that serves alcoholic beverages in addition to food. Many pubs have a strong following among beer enthusiasts because they can enjoy their favorite ale and delicious dishes prepared by skilled chefs. Some gastropubs also manufacture their own beer on-site.
Good examples of gastropubs: Harwood Arms, The Hand and Flowers, The White Swan.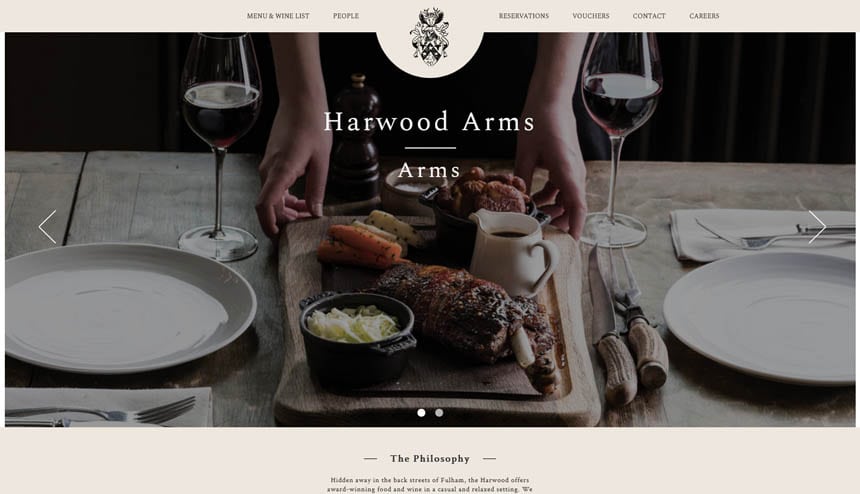 6 Types of Fast Food and Quick-Serve (QSR) Restaurants
There are many kinds of quick service restaurants. One thing many have in common is that various types of restaurant technology are becoming more critical as customers want their food delivered quickly, efficiently, and with good customer service. If you're looking to set up a QSR restaurant, it's crucial to invest in restaurant technology that will help improve your business and customer experience.
1). Fast food restaurant and Quick-Service-Restaurant (QSR)
This type is also known as a quick service restaurant (QSR) within the industry. It's a specific restaurant with minimal table service and a limited menu.This is one of the most popular and lucrative types of restaurants you can start.
People love the convenience of fast food, and it is easily the most popular type of food in the world. This term is also used to describe the format of a fast food chain. The natural definition means any place serving hurriedly prepared food designed for people on the go. Still, in recent years it has come to be used as an industry term that encompasses a wide variety of restaurants, including pizza places, wings joints, and Mexican taquerías.
What should you sell here? A simple menu with items that are easy to make in mass quantities. Offering a few healthy options is also a good idea to capture this market.
Examples of fast food chains: Chick-fil-A, Domino's, Wendy's
Read more: Best Quick Service Restaurant Pos Systems
2). Pop-Up Restaurants
A pop-up restaurant is a temporary concept where a restaurateur will set up a restaurant, usually in a unique or unexpected location. Pop-ups can last for days, weeks, or months, with some restaurateurs choosing to open pop-ups as a way to test out new concepts before committing to a full-scale restaurant.
A pop-up restaurant is perfect for those looking to start a restaurant but don't have the funds to open up a brick-and-mortar location. Pop-ups are also great for experimenting with new ideas, recipes, and food combinations. If the food item is not popular, it can be discontinued. However, if the food item is successful, the concept may become a full-time restaurant.
Examples of pop-up restaurants: Sunday in Brooklyn, Creamline Beer Garden.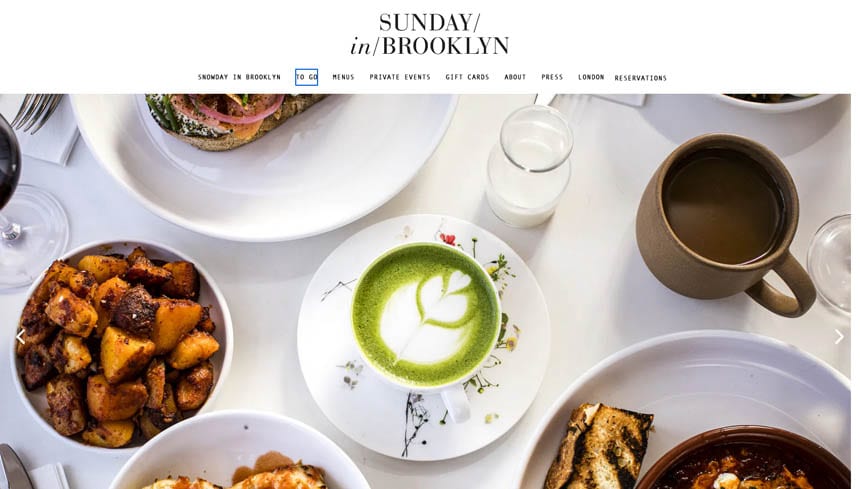 3). Ghost Kitchens and Virtual Restaurants
A ghost kitchen is a type of restaurant that doesn't have a physical location serving diners. Instead, it operates as a kitchen with delivery-only service. This can be a great option for restaurants that want to expand their reach without having to open up a new location.
There are a few advantages to using a delivery service for restaurants. First, it can help you reach a wider audience. If you're only operating out of one location, there are only so many people you can reach. But with a delivery service, you can target a larger area. This can help you increase your sales and expand your customer base.
Another advantage of delivery services is that they can save you money. If you're not investing in a physical space, you can put that money back into your business. This can help you grow your business more quickly and make it more sustainable in the long run.
This can be an excellent option for those who want to start in the restaurant industry but don't have the money to invest in a physical location in a high-rent area and only need a kitchen to operate.
Third-party food delivery services like Uber Eats and DoorDash are the most common way ghost kitchens deliver their food.
Some ghost kitchens have their own in-house delivery service. This allows them to cut out third-party delivery fees. However, this also means they will have to spend much more on marketing to find new customers.
Example of a ghost kitchen company: Kitchen United.
Also see our post on the best POS system for ghost kitchens.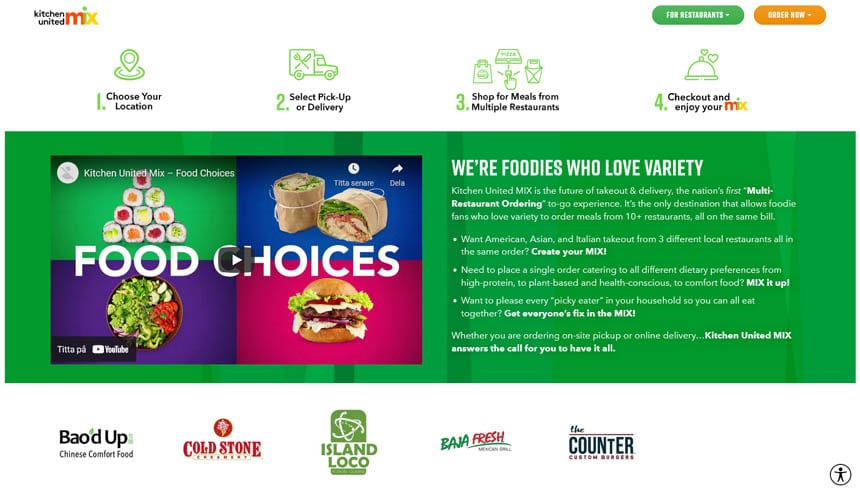 4). Food Trucks
Food trucks are a type of restaurant that is on the move. They can be found at special events, parks, beaches, breweries, and even outside of office buildings.
The most successful food trucks tend to be either extremely cheap or very unique. Here are a few ways to design a food truck to stand out from the crowd:
Custom paint art
Alterations to the window or shelf layout
Hanging food or décor from the roof
Traveling in a themed vehicle, such as a painted car or boat
Larger-than-normal wheels
Large, colorful signage
Read more: 5 Best POS Systems for Food Trucks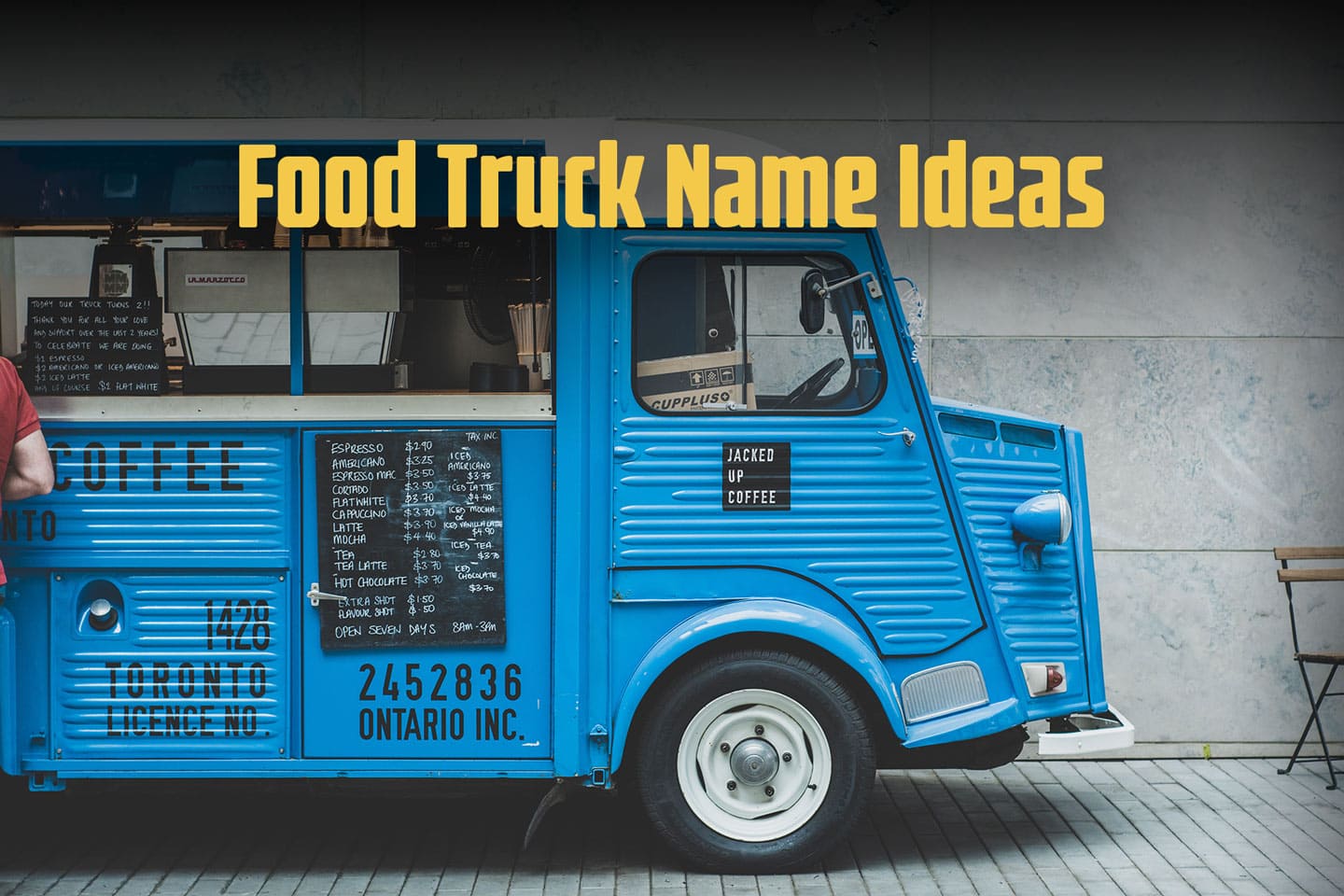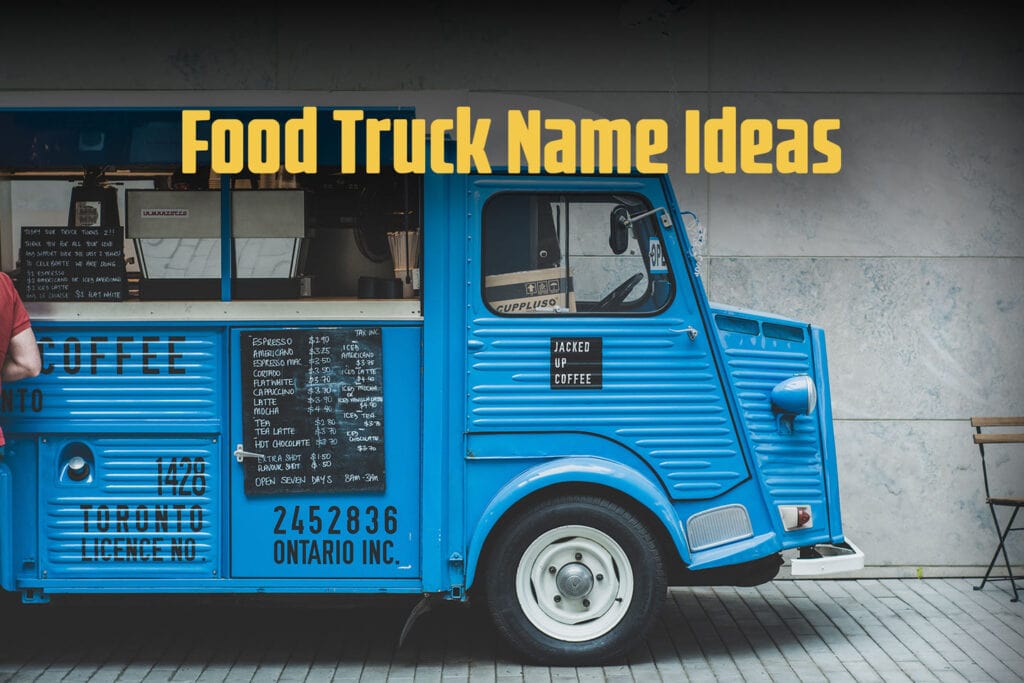 5). Bakery Café Restaurant
A bakery café serves bread and offers other breakfast and lunch items like sandwiches, quiches, soups, and salads. This type of restaurant is a great option for starting a small business because the overhead costs are relatively low, and the menu is versatile enough to offer a wide range of items.
Cafés are characterized by their casual atmosphere. A café is not the same as a coffee shop since it has more of a dining room-style set up where you can sit and eat your food.
Great examples of bakery-cafes: Porto's Bakery, Corner Bakery Café, République.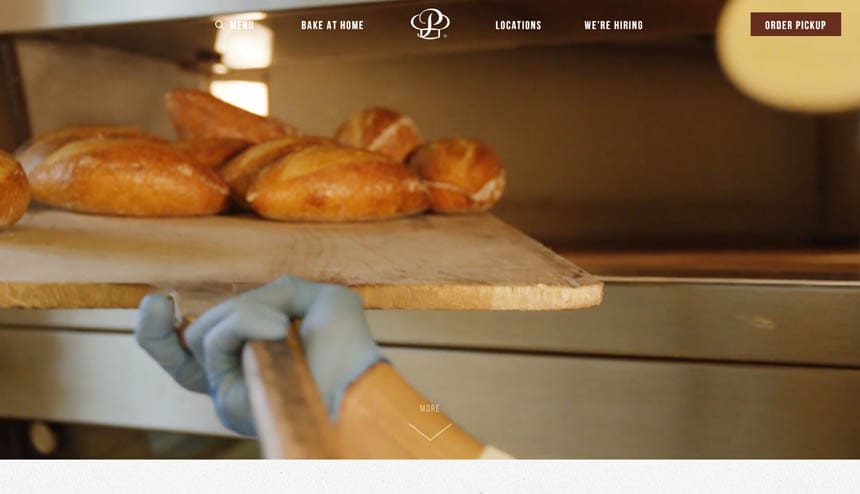 6). Home-Based Restaurant
Many entrepreneurs like to start a home-based restaurant because it requires little capital. Many home-based restaurants offer their food through delivery services, which means that you won't have to pay for expensive commercial real estate or build out your space to get started.
Opening a home-based eatery may be ideal for you. In addition to offering a reduced level of competition, home-based food enterprises enjoy greater freedom in terms of their work from home business model.
Also, if you want to start a restaurant in the future, opening your home-based restaurant may be a helpful stepping stone for you to develop your culinary skills and get a feel for the market.
The Most Popular Ethnic Cuisines
In the U.S., people generally define food that's "ethnic" as being from a culture other than American or European cultures. Ethnic restaurants are often independently run restaurants that serve food associated with a particular nationality, but not always. There are eight popular types of ethnic restaurants, including Chinese, Japanese, Indian, Italian, Thai, Mexican, Middle Eastern, and Mediterranean.
1). Italian Restaurants
Italian cuisine is known for its simplicity and use of fresh ingredients. Unlike some other ethnic restaurants, Italian restaurants can be found all over the U.S. An Italian restaurant is ideal for individuals who enjoy pasta, pizza, and other Italian foods. They have a relaxed atmosphere with waiters who come to your table to take your order. You should also have a wide selection of wines to pair with the food.
See also our list of Italian restaurant name ideas.
Good examples of Italian restaurants: Fiaschetteria, Maggiano's Little Italy, Don Angie, Fausto, Aita.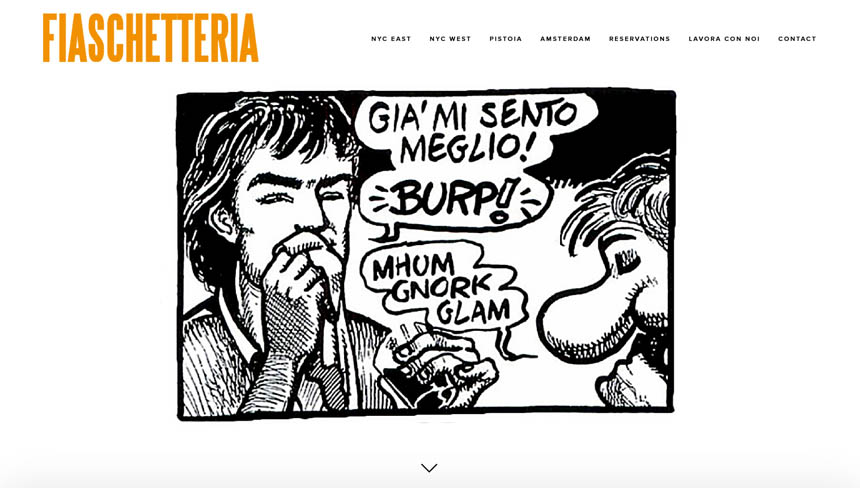 2). Mexican Restaurants
Mexican restaurants serve Mexican cuisine, which is known for its use of chili peppers, corn, and beans. Some of the most popular dishes you'll find on a Mexican restaurant menu are tacos, burritos, and enchiladas. Mexican restaurants can be found in all parts of the U.S.
A Mexican restaurant is ideal for individuals who enjoy spicy food. They are typically laid-back, and servers come to your table to take your order.
See also our list of Mexican restaurant name ideas.
Examples of Mexican restaurants: Ruta Oaxaca, El Pollo Loco, Taco Mix.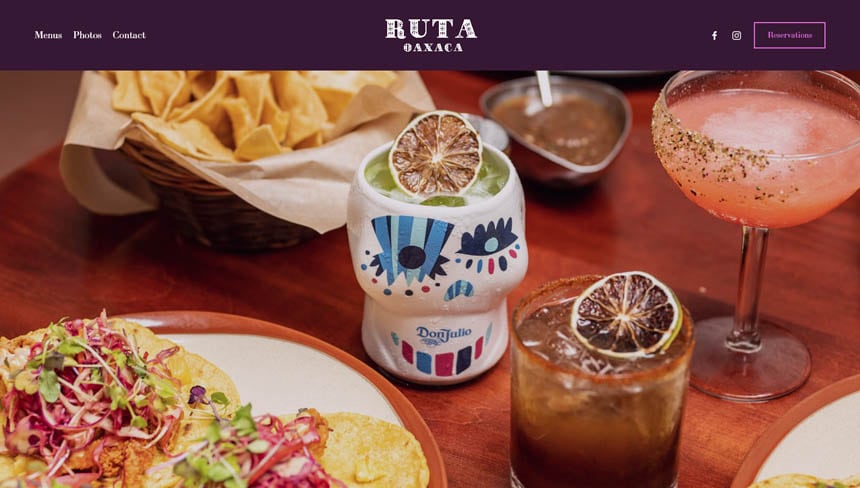 3). Chinese Restaurants
Chinese restaurants are among the most popular ethnic restaurants in the U.S. They serve cuisine adapted for foreign markets and may not have much in common with the varied and sophisticated forms of Chinese cuisine.
The most common dishes you'll find on their menus are things like General Tso's chicken, pork fried rice, and egg rolls. Most Chinese restaurants are small, independent businesses that thrive in big cities. (See also our list of Chinese restaurant name ideas).
Examples of Chinese restaurants: Tim Ho Wan, CheLi, Mountain House, Mimi Mei Fair.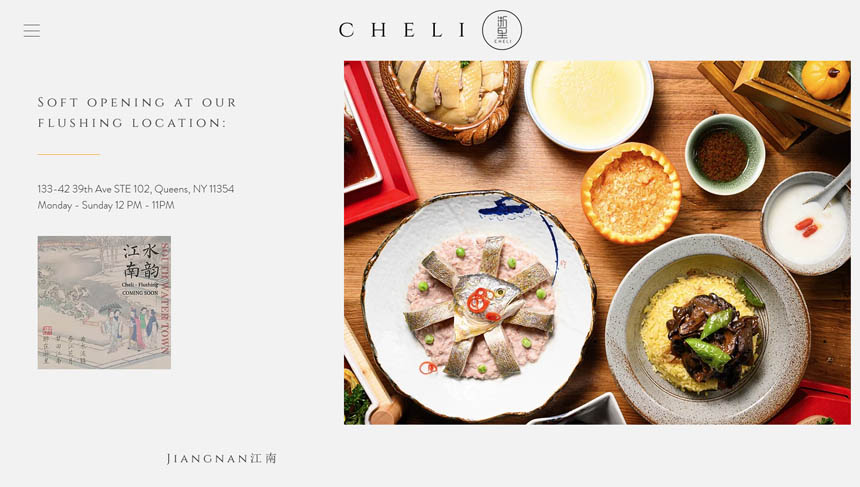 4). Japanese Restaurants
Japanese cuisine is known for its emphasis on seasonality and using fresh, high-quality ingredients. Typical dishes found in Japanese restaurants include sushi, tempura, and yakitori. Like Chinese restaurants, most Japanese restaurants are small businesses that are concentrated in larger cities. (See also our list of Japanese restaurant name ideas).
Good examples of Japanese restaurants: Momotaro Restaurant, TenGoku Aburiya, Kajitsu, Tempura Matsui.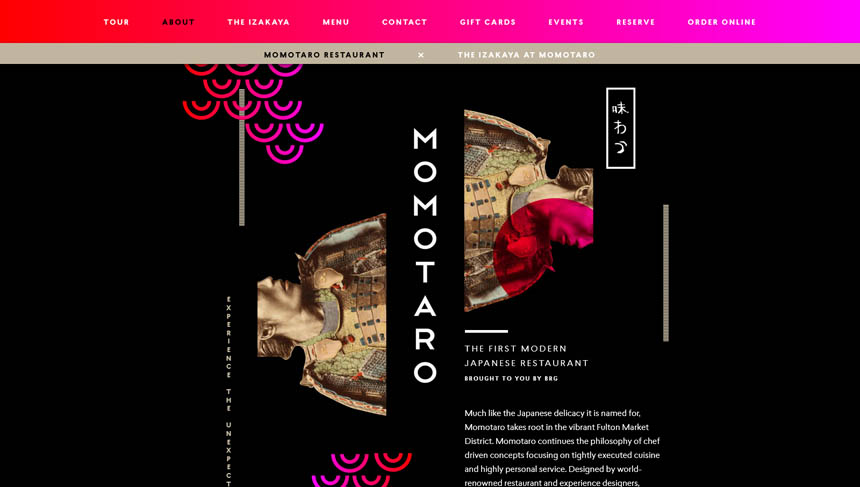 5). Indian Restaurants
Indian restaurants serve food from the Indian subcontinent, which comprises countries like India, Pakistan, Bangladesh, and Sri Lanka. The food served in Indian restaurants is heavily influenced by both Hindu and Muslim cultures. Some of the most popular dishes you'll find on an Indian restaurant menu are chicken tikka masala, naan bread, and biryani rice.
This is an excellent option for someone just starting out to be a restaurant owner. There is a wide range of food options, and it serves people of different cultures readily. The good news is that Indian food is gaining popularity, and if you can bring it to the mainstream market, you can make a lot of money. (See also our list of Indian restaurant name ideas).
Some examples of Indian restaurants: Adda Indian Canteen, Gupshup Bombay House, Copper Chimney.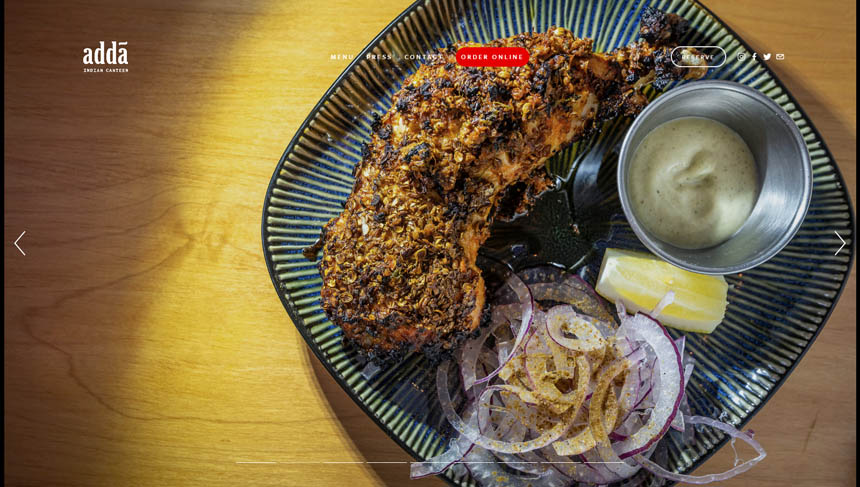 6). Middle Eastern Restaurants
Middle Eastern restaurants serve cuisine from the Middle East, which is made up of countries like Syria, Lebanon, Jordan, Turkey, Morocco, and Israel. The food served in Middle Eastern restaurants is typically heavily spiced, and some of the most popular dishes you'll find on their menus are chicken shawarma, falafel, and baklava. (See also our list of Arabic & Middle Eastern restaurant name ideas).
Great examples of Middle Eastern restaurants: Nur Modern Middle Eastern Cuisine, Ilili, Damascus Bread & Pastry Shop, Bubala, Aline Lebanese Kitchen.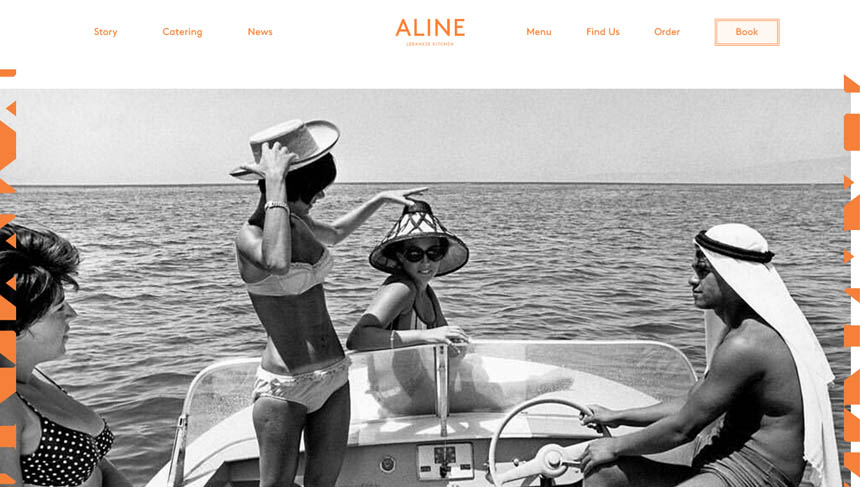 Quick Tips on How to Start a Restaurant
1). Do Restaurant Market Research
First, you should do some research about restaurants. Find out what restaurants are popular in your area and how much it costs to open a place like that. This will help guide the rest of your decisions as you start up the business.
2). Develop a Business Plan and Mission Statement
Before you start a hospitality business, it's a good idea to have a clear vision of what your business will be. What kinds of foods does it serve? Will you offer online ordering and delivery? Figure out all these details for your eatery now.
It would help if you also came up with a Mission Statement for your restaurant. This is a statement that sums up what your business stands for and why it exists. Your mission statement should fit in with your business plan and help reinforce it.
3). Branding Your Restaurant Concept
Branded concepts have personas. Whether it comes from a mascot or the brand's style of service, it's there. It's everything from the way the waiter serves you to how the restaurant's interior design looks. It is up to you to develop your restaurant brand and give it a public face.
4). What Will You Call Your Restaurant?
It's critical and challenging to choose the proper name. Our restaurant names ideas list might assist if you don't have a specific name in mind.
5). Establish an Online Presence
Be sure to set up a restaurant website and social media accounts. Use these channels to post pictures of your bar, menus, upcoming events, staff, and more.
6). Partnership Opportunities
Now is the best time to find potential partners that can bring something unique or different from what anyone else can offer. You want people who have strengths where you lack them so that the bar business is as strong and successful as possible.
7). Finding Restaurant Staff
One of the most important aspects of running a restaurant is staffing it with the right people. Make sure you're hiring people who are passionate about their jobs and will provide great service to your customers.
It's also a good idea to offer your restaurant employees incentives such as bonuses or paid days off for outstanding work. See our post on finding restaurant staff.
8). Marketing Your Restaurant
Finally, you want people in the community to know about your eatery so they can come to try it out and spread the word about how great it is. You can use restaurant marketing strategies to help get the word out, but nothing beats having a great location near an area with lots of foot traffic.
9). How Much Does it Cost to Open a Restaurant?
The median start-up cost of a restaurant is in excess of $375,000?
Other required costs are business licensing, permits, and insurance. These expenses can vary from state to state, although they frequently total a few thousand dollars.
You might also want to read our guide on starting a restaurant with no money.
10). Invest in Restaurant Technology
Navigating the restaurant technology ecosystem is complicated. Read our post on the most important types of restaurant technology.
Conclusion
So, now that you know about all the types of restaurants you can open, which type would be the best fit for your interests? You may have had some ideas about the different types of restaurants before, but now you should have a better picture.
Read more: