If you're thinking of starting a food truck, you need a catchy name to go with your business!
Here you will find a list of 465 food truck names sorted into the most popular categories like gourmet burgers, vegetarian, sushi, smoothies, and more. This list can help as a starting point on your hunt for the perfect business name.
The food truck industry is growing. More and more people are opening food trucks to start a business with limited overhead, and to be one of the many food truck entrepreneurs out there is a dream for many. However, coming up with a name for your food truck isn't always easy.
You want something catchy that'll make people stop and take notice. After all, the name is the first thing that they'll see. It's the first thing that they'll remember. And it's the first thing that will set your food truck apart from all the other food trucks out there.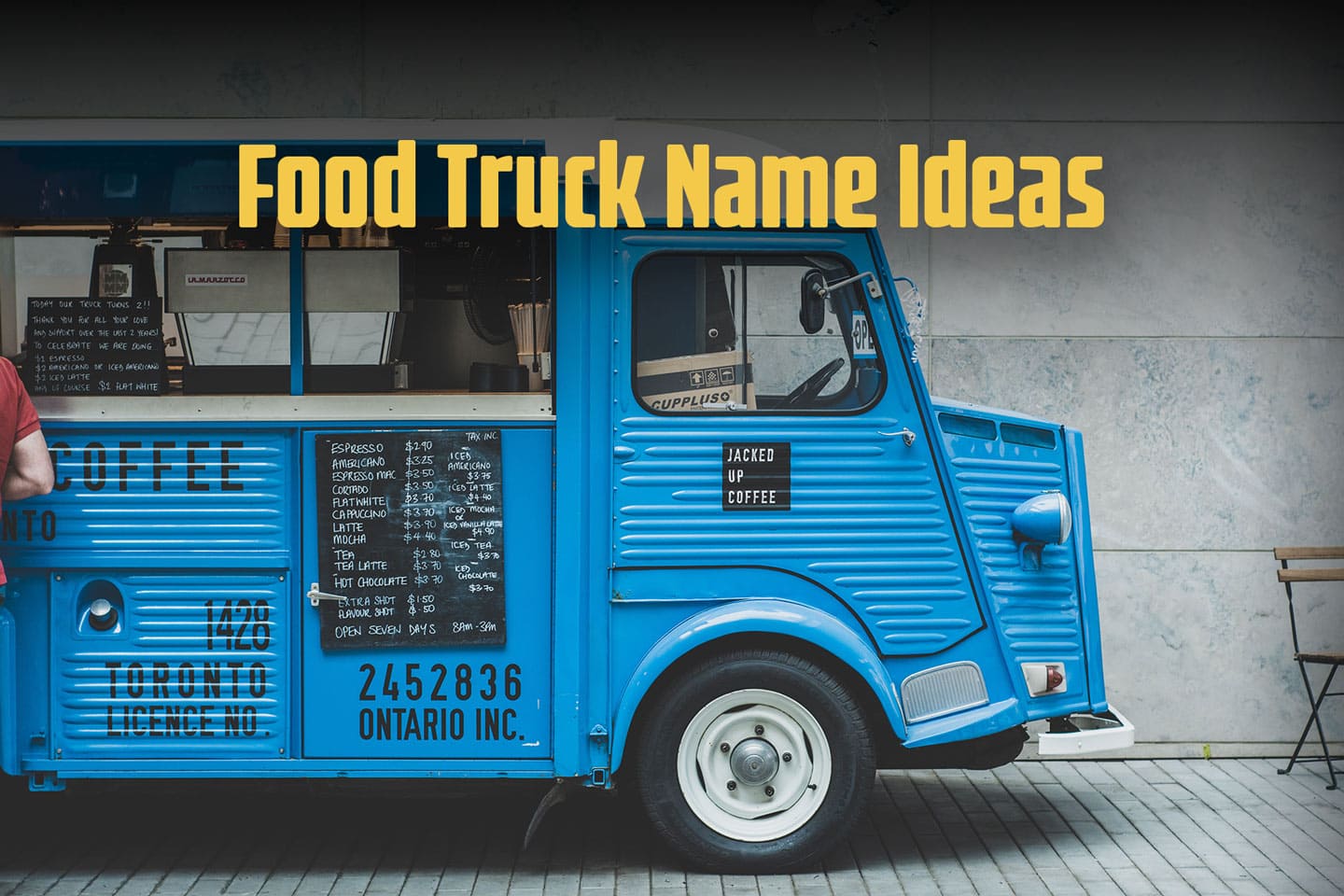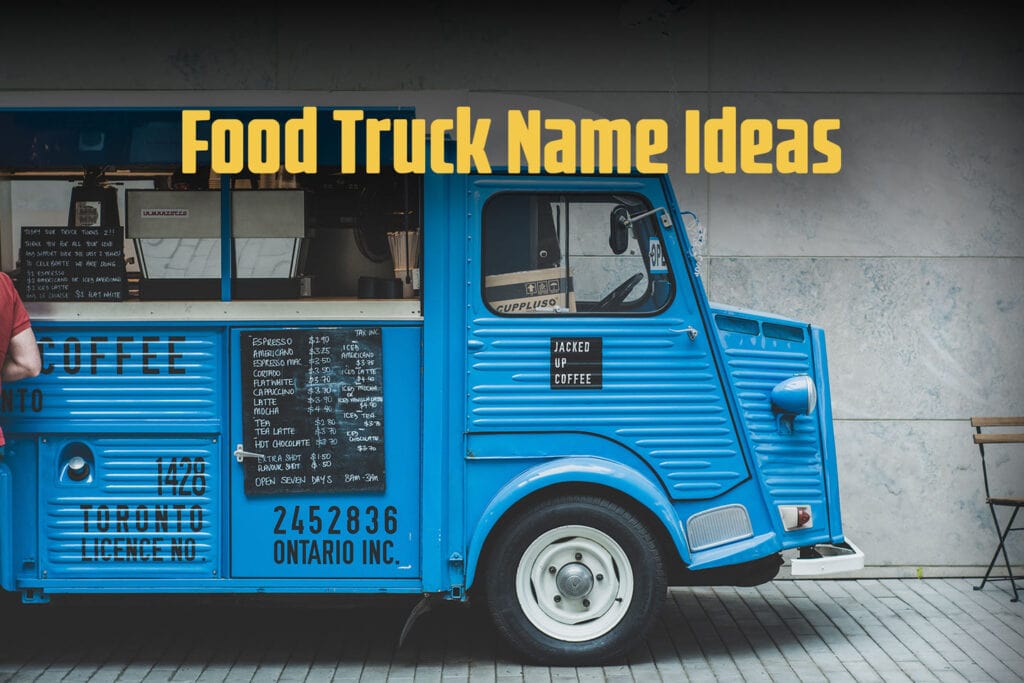 Creating a cool food truck name takes a little bit of work. Therefore at the end of the list, you will find 3 essential tips on how to name your business.
Now, let's get into the list;
Barbeque Food Truck Names
Coffee Truck Name Ideas
Ethnic Fusion Food Truck Names
Falafel & Kebab Truck Names
Gourmet Burger Food Truck Names
Grilled Cheese Food Truck Name Ideas
Ice Cream & Dessert Food Truck Names
Juice & Smoothie Truck Names
Mexican Food Truck Name Ideas
Pizza Food Truck Names
Sushi Food Truck Names
Vegetarian Food Truck Names
Funny or Cool Food Truck Names
Barbeque Food Truck Names
Barbeques are wonderful to sell from a food truck. Find the correct spices and sauces to cook your barbecue to perfection, and people will love what you do.
Rolling Ribs
Sticky Fingers
Hotbox BBQ
Holy Smoke BBQ
Uncle Bear BBQ
Urban Smoke BBQ
Glorious Smokehouse
Smokey Bear
Sizzle Sizzle BBQ
T-Joy Grille
Hot Rods
Urban Cooks
The Rooster BBQ
Sweet Home BBQ
Rumble Road BBQ
Roast Queen
Porky's Ribs
Black Mountain BBQ
Mama Sizzle & Grill
Smokey Bones BBQ
Fat Headz BBQ
Urban Beef
Bubba's Texas BBQ
My BBQ World
Smoke On Main Street
Brixton BBQ
The Smoke Box BBQ
Strictly Ribs
The Urban Fire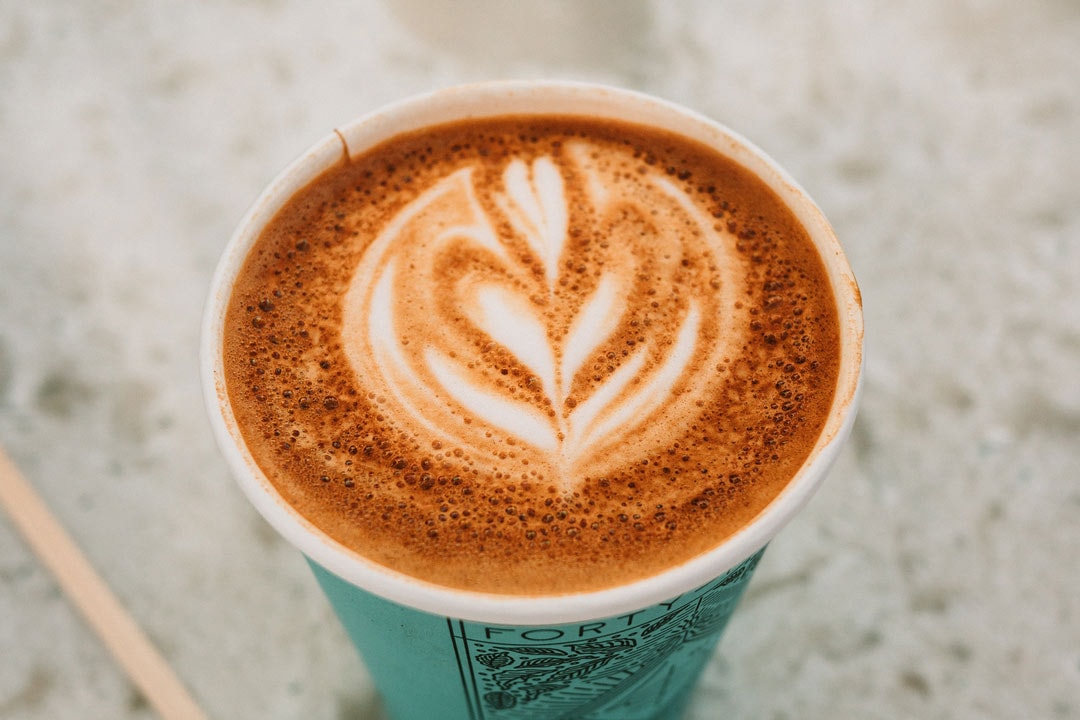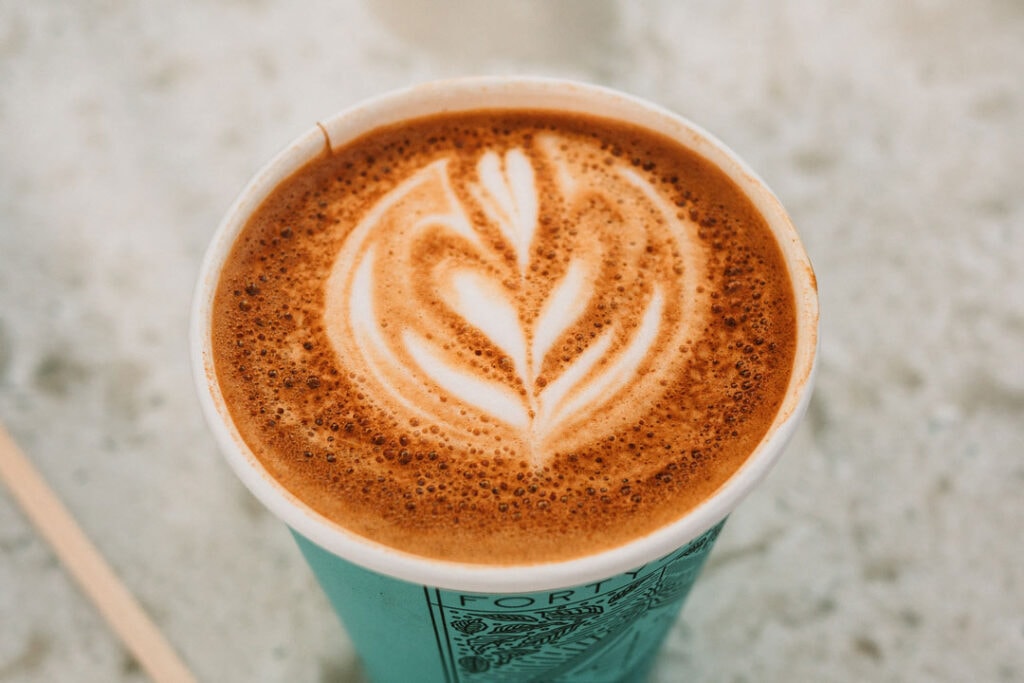 Coffee Truck Name Ideas
Everyone loves the idea of finding a food truck that sells their favorite foods, like soft pretzels or gourmet cookies. But, which mobile market foods are the most profitable? Coffee might not come immediately to mind. But, it should.
The Rolling Beans
Grinding Wheels
Java Express
Caffe De Medicie
The Cuppa Shoppe
The Coffee Concept
Passion Espresso Truck
Caffe Verdi
The Coffee Spot
The Alley Coffeeshop
Java Express
Red Rock Coffee Truck
Caffe de Coco
Coffee Cup Truck
Latte Life
Coffee Boss
Chill Spot Coffee
The Coffee Station
Java Rocket
Hothouse Grind
Bean Station
Kaffe Xpress
Coffee Agents
Coffee Cloud
Coffee Dash
Espresso Jet
Pinto Bros Brew
The Second Cup
The Bean Spot
The Rolling Coffee Pot
Espresso Trucking
The Java Crew
Aroma Espresso Cart
The Roasty Bean
Naked City Cafe
Pulse Coffee
2 Essential Posts when Growing a Restaurant Business
As you are reading this article, also check out the two articles below!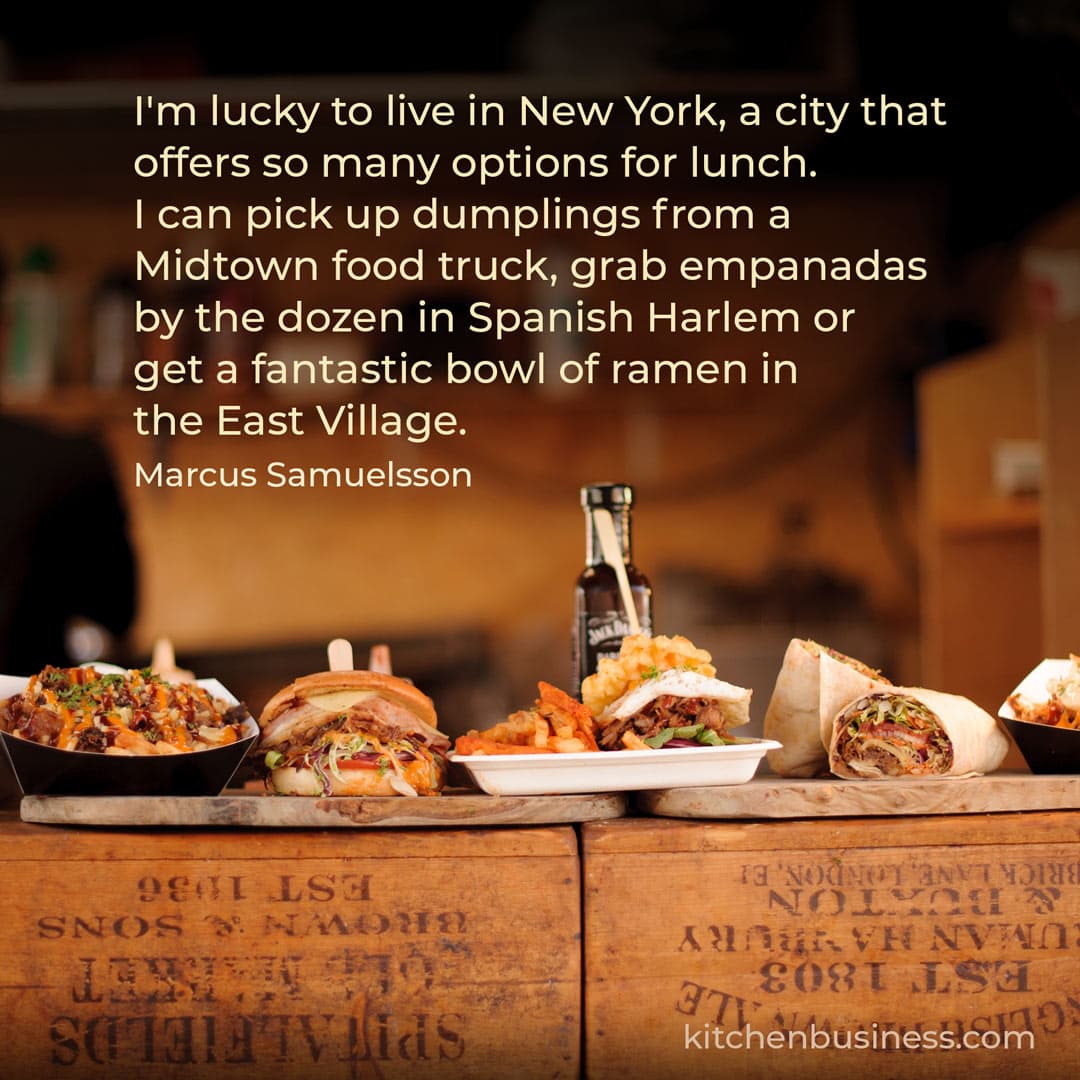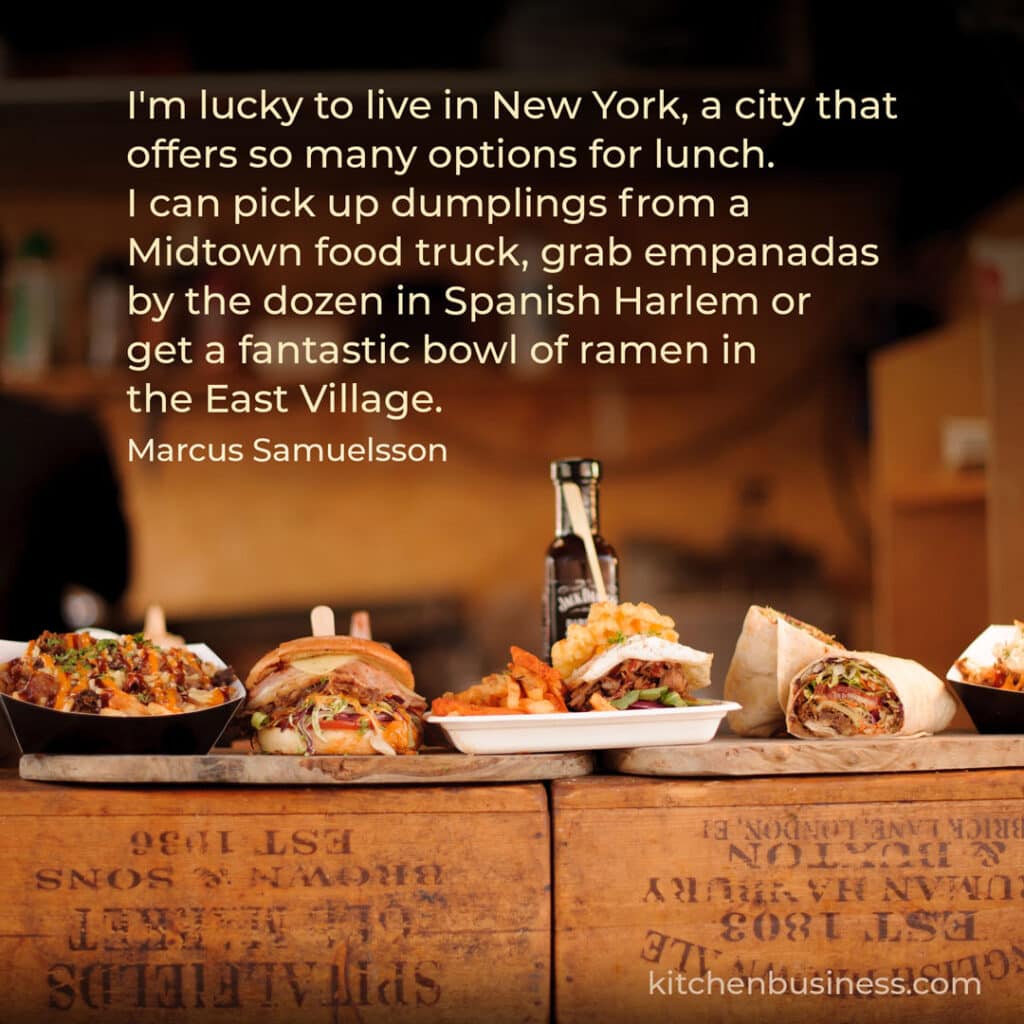 Ethnic Fusion Food Truck Names
Blending different types of food and flavors to create something new is one of the hottest trends in food today. Ethnic Fusion refers to dishes that mix several ethnic cuisines and cultures to create new flavors and ingredients. Here are some food trends that are considered ethnic fusion: Korean barbecue, Vietnamese cuisine, and Filipino cuisine.
The Noveau Noodles
Urban Gumbo Fest
Pho Thanh Kitchen
Wok Of Life
Wok Masters
Asian Fusion Spot
Saffron Dragon
Orient Express
Sushiro Fusion
Kung Fu Noodles
Fuji Fusion
Thai Delight
Chopstick Queen
Sesame Street Truck
Papaya Fusion
Shanti Fusion
The Wok On The Spot
Fusion Grill
Mimi Thai Truck
Curry Roll King
The Ginger Grill
The Blue Lotus
A Taste For Fusion
Kung Fu Taste
Kowloon Chef
Aroma Food Truck
Dragon Boat Fusion
Mamalai Fusion
Jung Tofu
Soul Burrito
The Fusion King
The Fusion Crew
Bamboo Noodle
Bamboo Sticks Truck
Kao Rice + Noodles
Red Pepper Fusion
Dong Fu Food Truck
Curry Charm
Yakima Noodle
Oriental Heat
Roses Asian Fusion
Shanghai Flavors
The Taste of Noodle
Jade Food Truck
Yogis Grill
Curry Love & Fire
Seoul Love Chicken
Tasty Dragon Food
Sweet Roll Express
Quesadilla Fusion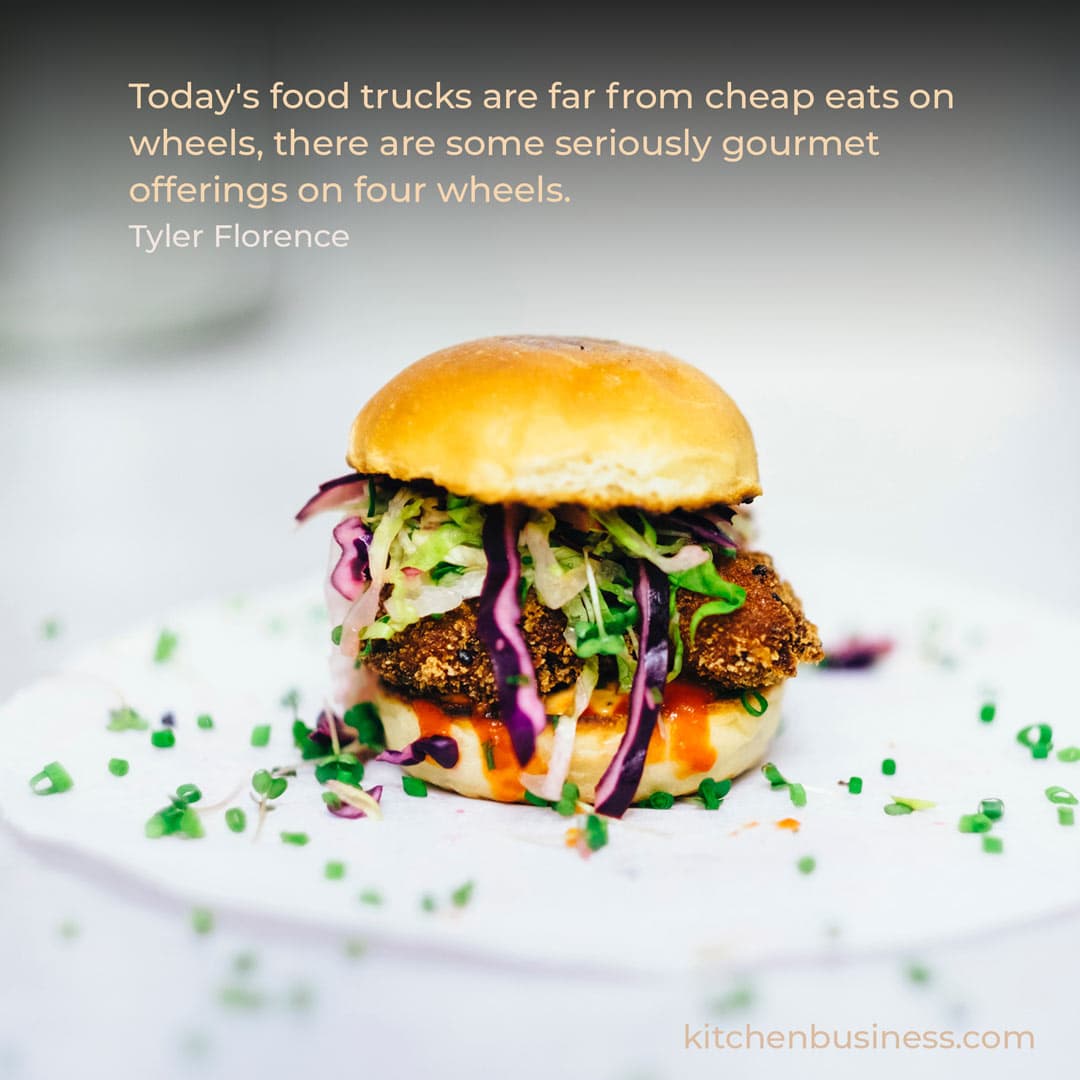 Falafel & Kebab Truck Names
Falafel is a healthy, meatless, and popular food truck menu item. They are deep-fried balls of chickpeas that are crispy on the outside and soft on the inside. They can be filled with any combination of toppings, from spicy to sweet.
Kebab is a meat dish popularized in the Middle East that is gaining popularity amongst mobile caterers.
Saffron Street Food
Aladdin's Deli
Babylon Hamburgers
The Turkish Kebab
The Falafel Brothers
Lebanese Falafel
Mimosa Kebab
The Kebab Factory
Sultan Kebab
Farooq Foods
Royal Kebab
Kabab Xpress
Saffron Olive City
Kabab City Roll
Cafe El Falafel
Babylonia Burger
Abba Kebab
The Kabab King
Baba's Kitchen Truck
Sultan's Falafel
Kabab On the Way
Mosaic Falafel
The Kebab Machine
Arabesque Kabab
Sahara Kebab
Saffron King
The Kebab Bros.
Red Onion
The Kabab Delight
Omega Istanbul
Habibi's Food Truck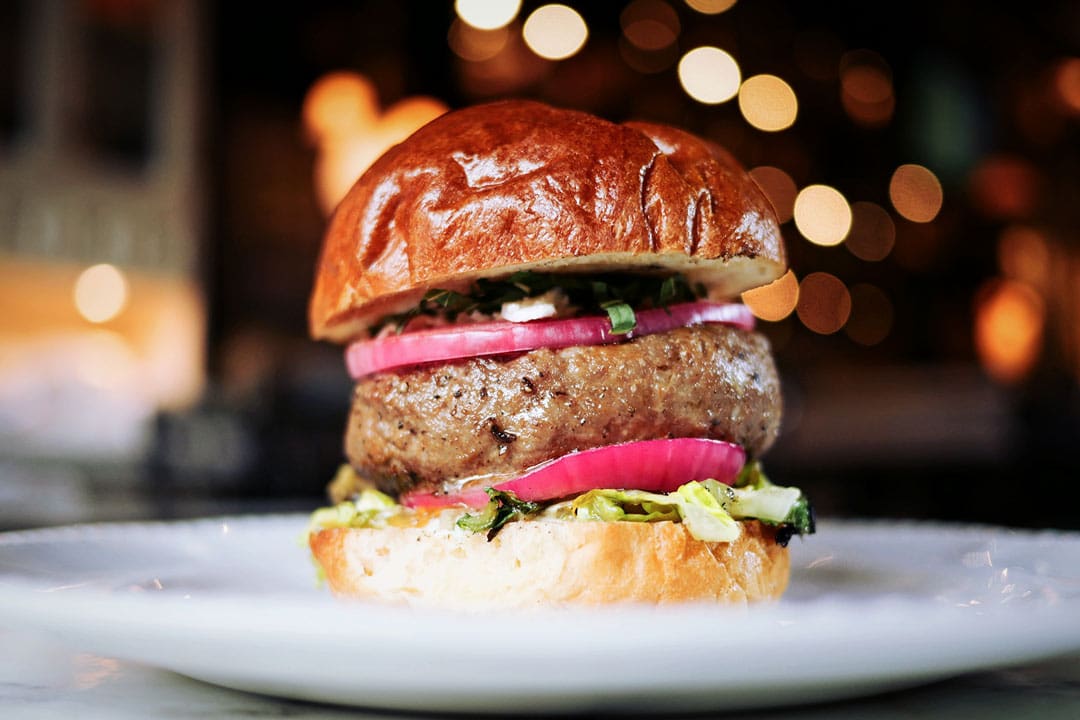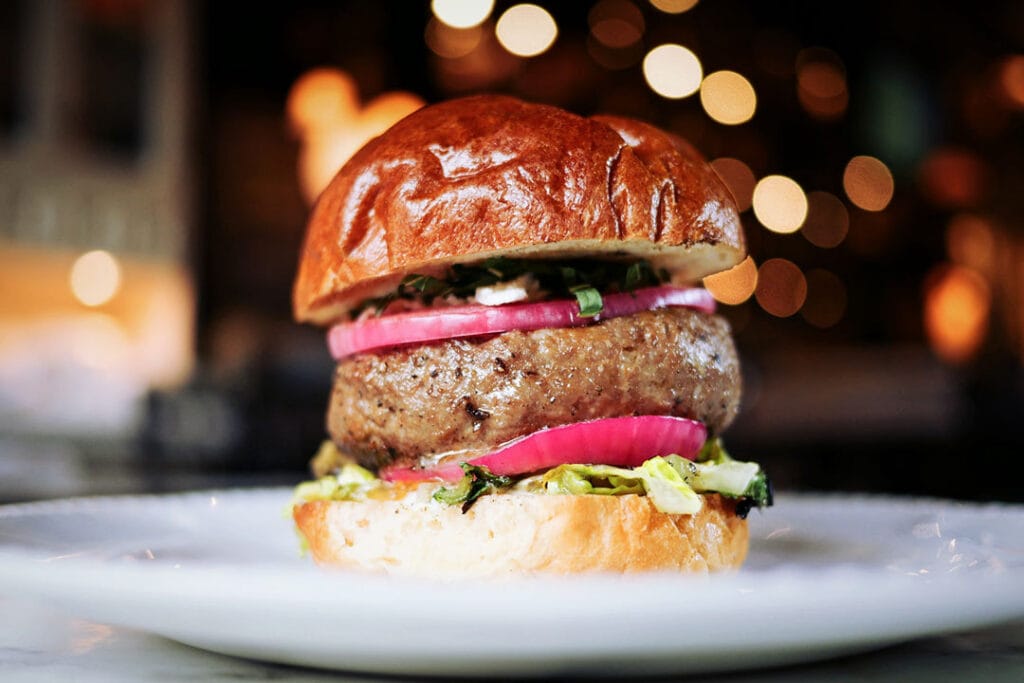 Gourmet Burger Food Truck Names
Gourmet burgers are still one of the most popular food truck menu items today. When it comes to gourmet burgers, you will not run out of ideas. There are hundreds of different combinations.
The Urban Burger
The Burger Brothers
Zeus Burger
Burger Time Truck
The Grill of Kings
The Happy Burger Truck
Smokin' Good Burgers
The Burger Beast
Gourmet Burger Truck
The Burger Room
Big O's Burgers
Gourmet Burger Bros
The Mighty Burger
The Burger Boss
Gourmet Burger Kings
Bonanza Burger
The Burger Bandito
Happy Burger Company
Presto Burgers
Gusto Hamburgers
Berliner Trolley
Burger by Wolfgang
Burger Shack Express
The Hamburg Truck
Beefy Burgers
Wicked Beefy Burgers
Killer Burger Co.
Smokey Bones Burgers
Goodfellas Burgers
The Burger Shack
Grill City Burgers
My Little Hamburger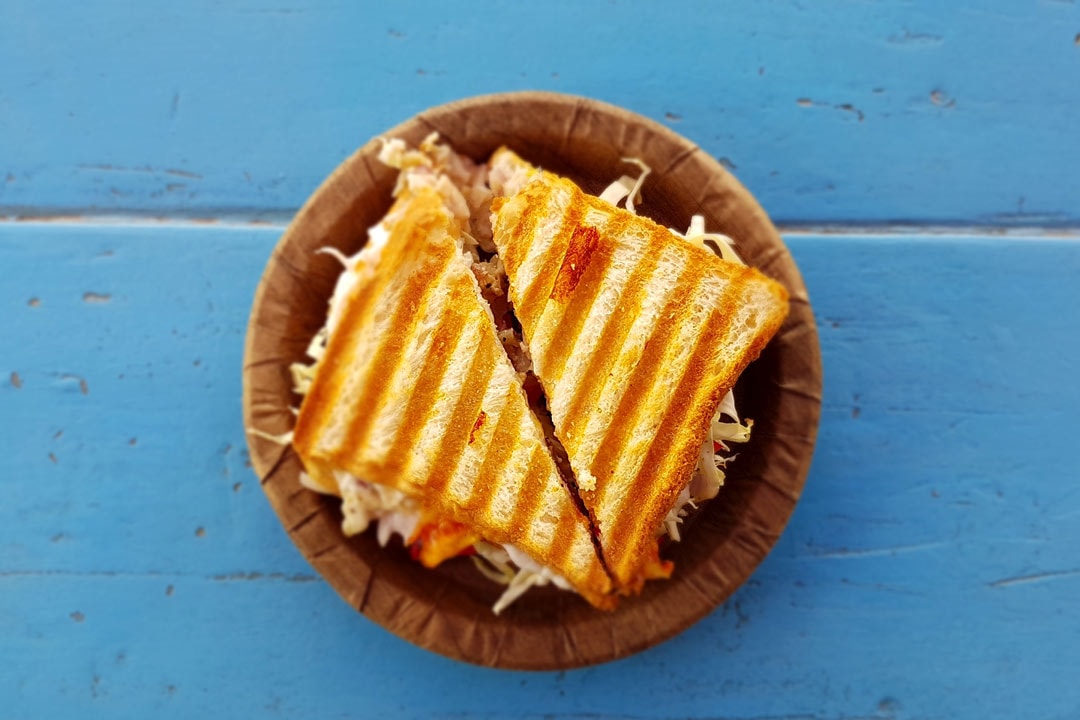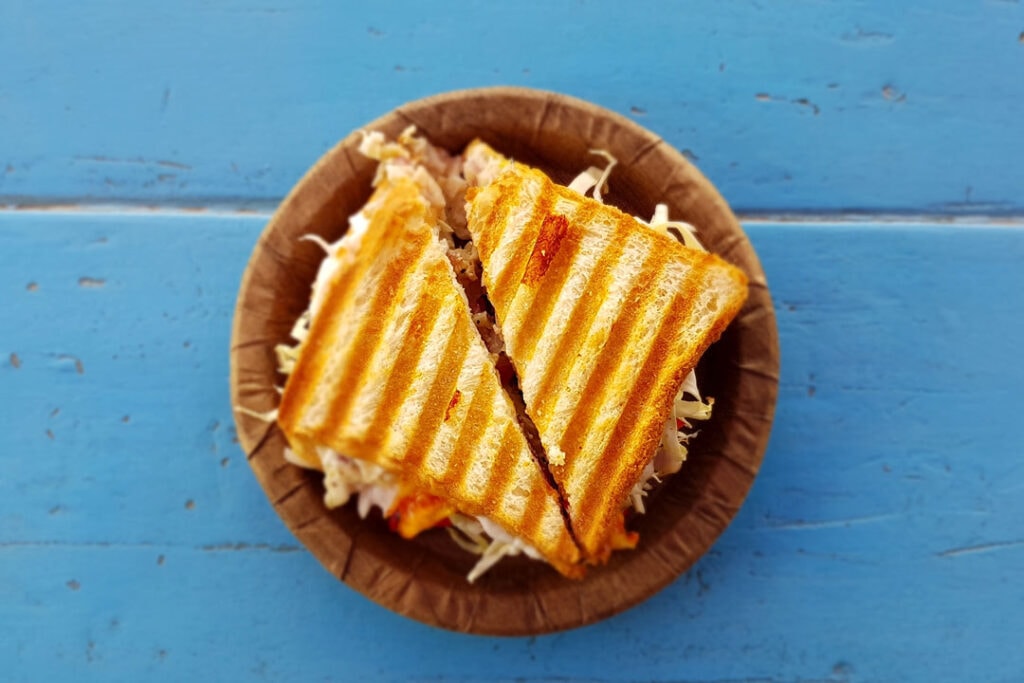 Grilled Cheese Food Truck Name Ideas
Grilled cheese sandwiches are the ultimate comfort food, and they're perfect for the food truck business. They can be eaten as a midnight snack or for breakfast, lunch, or dinner.
Cheese on Wheels
Cheesy Croissant
Grill In Peace
The Big Cheese Co.
The Good Cheese
Grilled on the Go
Cheddar Street Grill
The Cheese Train
Cheesewich Express
Grilled On The Go
Beasty Cheese
The Cheddar Truck
Cheese Fest
Cheese Shop USA
Grill Zone Co.
Cheese My Way
The Cheese Crew
Titan Grilled Cheese
Cheesehead Kitchen
The Gilded Grille
Cheese Art Society
Cheddar Love
The Cheese Station
Village Cheese Co
Cousin Cheddar
The Cheese Board
The Good Goat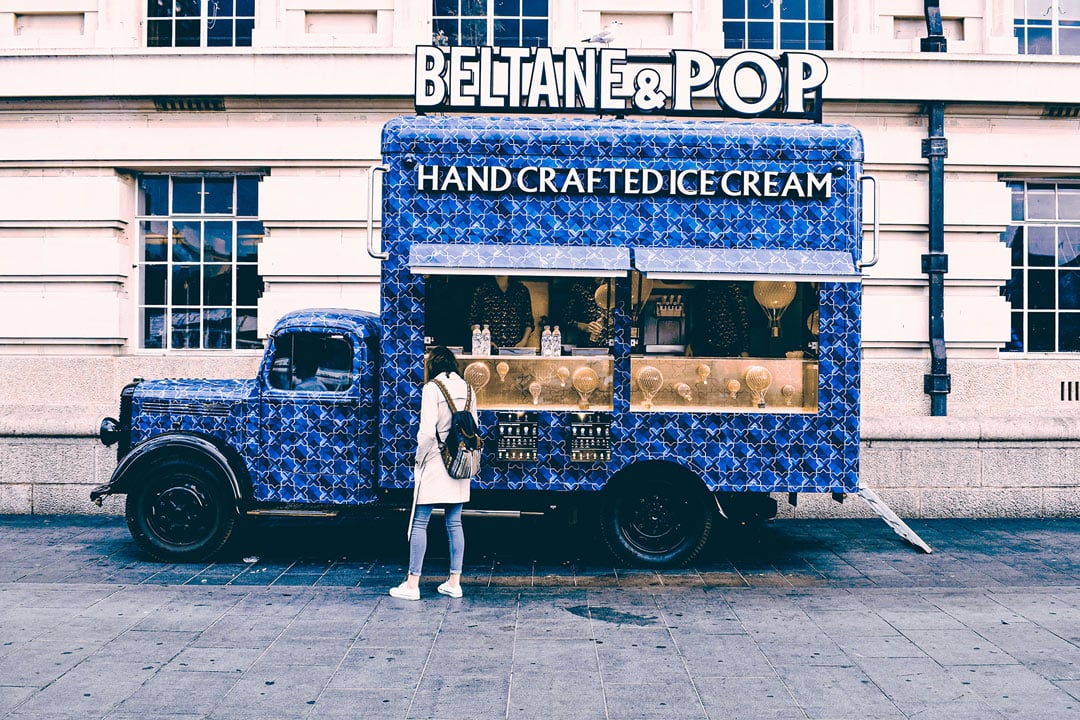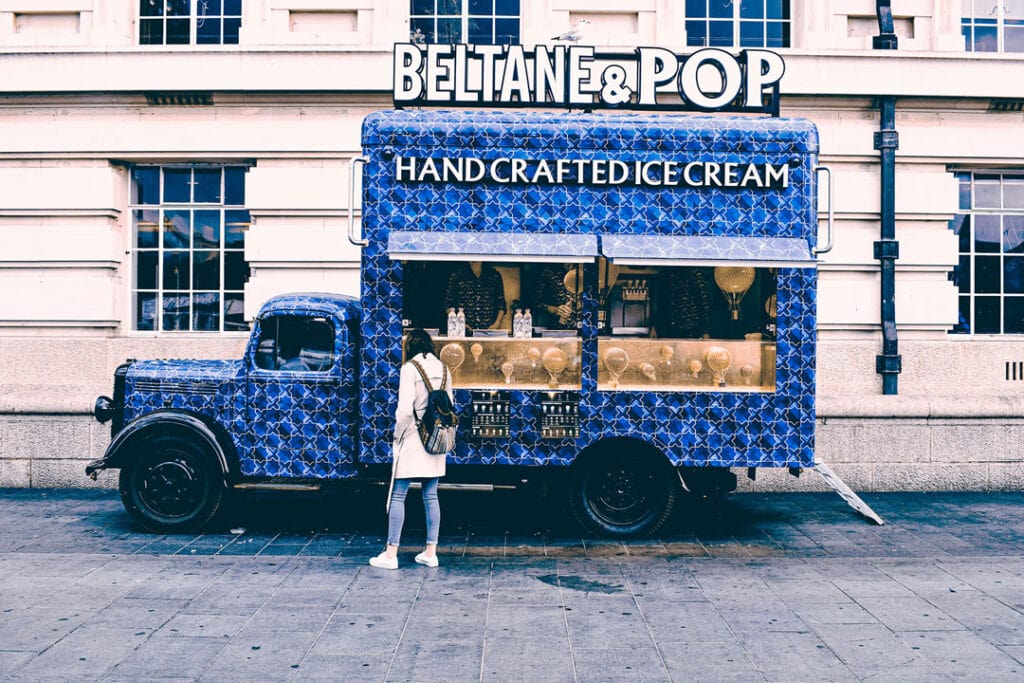 Ice Cream & Dessert Food Truck Names
Ice cream is one of the most popular food truck businesses in the world. People from all over the world are buying ice cream from these mobile kitchens.
Mobile Muffins
The Waffle Way
The Rolling Baker
Bagel Bros.
Peach Street Kitchen
Tutti Frutti
Tropicana Delight
The Lime Team
Sweet Fig
The Yogurt Riders
Rocco's Donut Truck
Taste of Temptations
Sweet Creamery
Cool Cone Creations
Polar Perfection
Swirl Fusion Truck
Ice Cream Heaven
Joy Cream Club
Frozen Minty
Ice Candy Paradise
Ice Cream Fix
Palace Scoops
Glitz Vanilla
Split Supreme
Rolling Penguin
L'Sorbet
Desserts by Daphne
Dessert Scoop
Golden Ice
Ice Cream Barons
Mobile Ice Box
Ice Cream United
Sweetest Chill
The Candy Apple
Royalty Creamery
Desserts by Nature
Candyman's Bakery
Creamsicle Express
Bold Ice Cream
Snowman's Ice Cream
Chocolate On The Run
Pegasus Ice Cream
The Cool Cone
Creamy Street
Loco de Gelato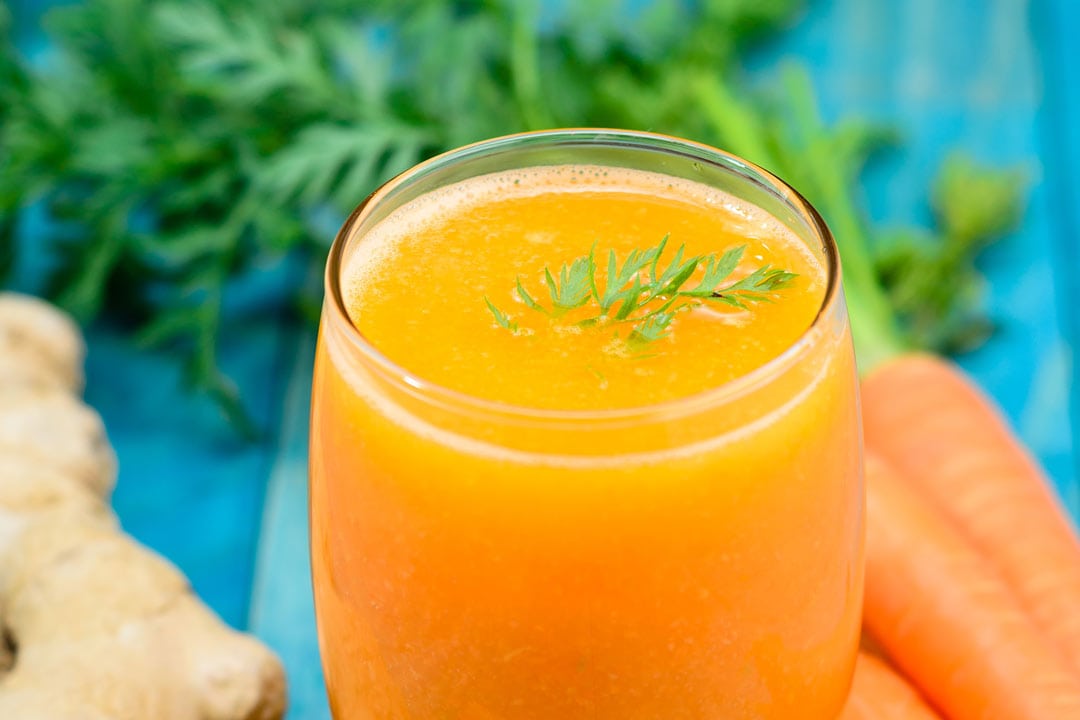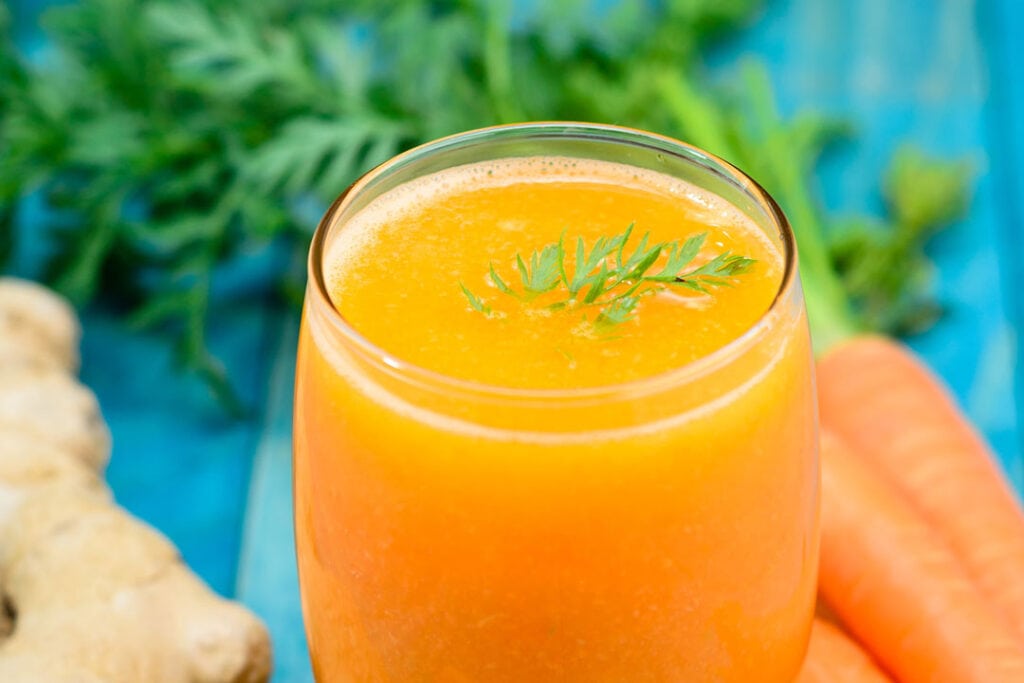 Juice & Smoothie Truck Names
Smoothies and juices are a popular addition to today's street food menus. They're especially popular among students and employees on the go. Not only do these items account for a large proportion of lunch sales, but they also offer an excellent profit margin.
Smoothie Operator
Peach Bistro Truck
Papaya Crew
Swizzle's Food Truck
Berry Juicery
Aroma Smoothie Truck
Elixir Smoothie
Coconut Sunrise
Smoothie Frenzy
Thirsty For Berry
Booster Juice
Jamba Juice Truck
Sweet Juicy Shakes
Smoothie King
The Juice Snap
The Freshly Squeezed
Sweet Life Juices
Tropical Smoothies
Juice & Salsa
The Juice Crafter
Lemonheads
Nectar's Bliss
The Berry Blossoms
Temptation Fruit Co.
Juice Station
Easy Peachy Shake
Omega Healthy Juice
Nektar Smoothies
Mango Smoothie Truck
True Juice Delight
The Juice Bandit
Juice It Is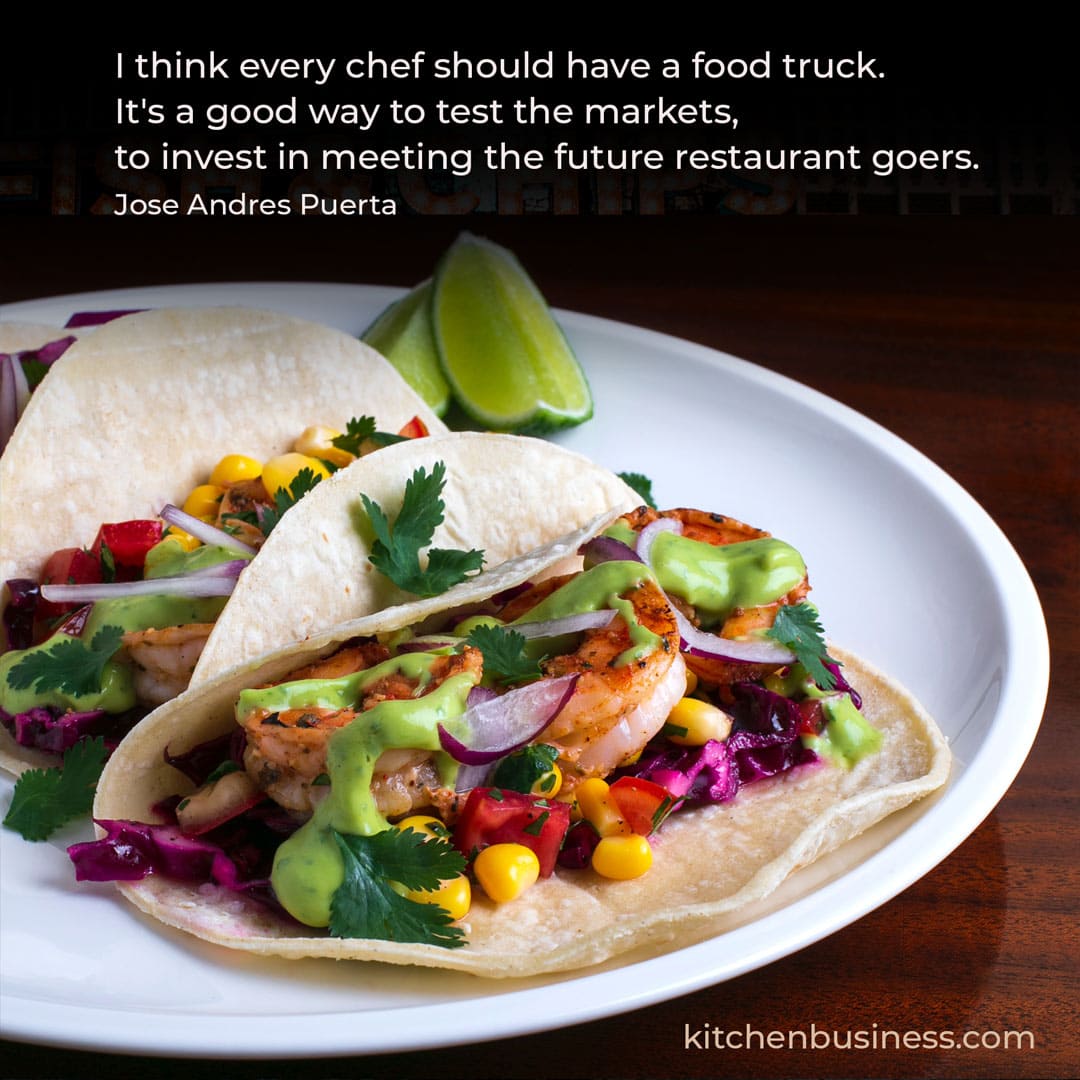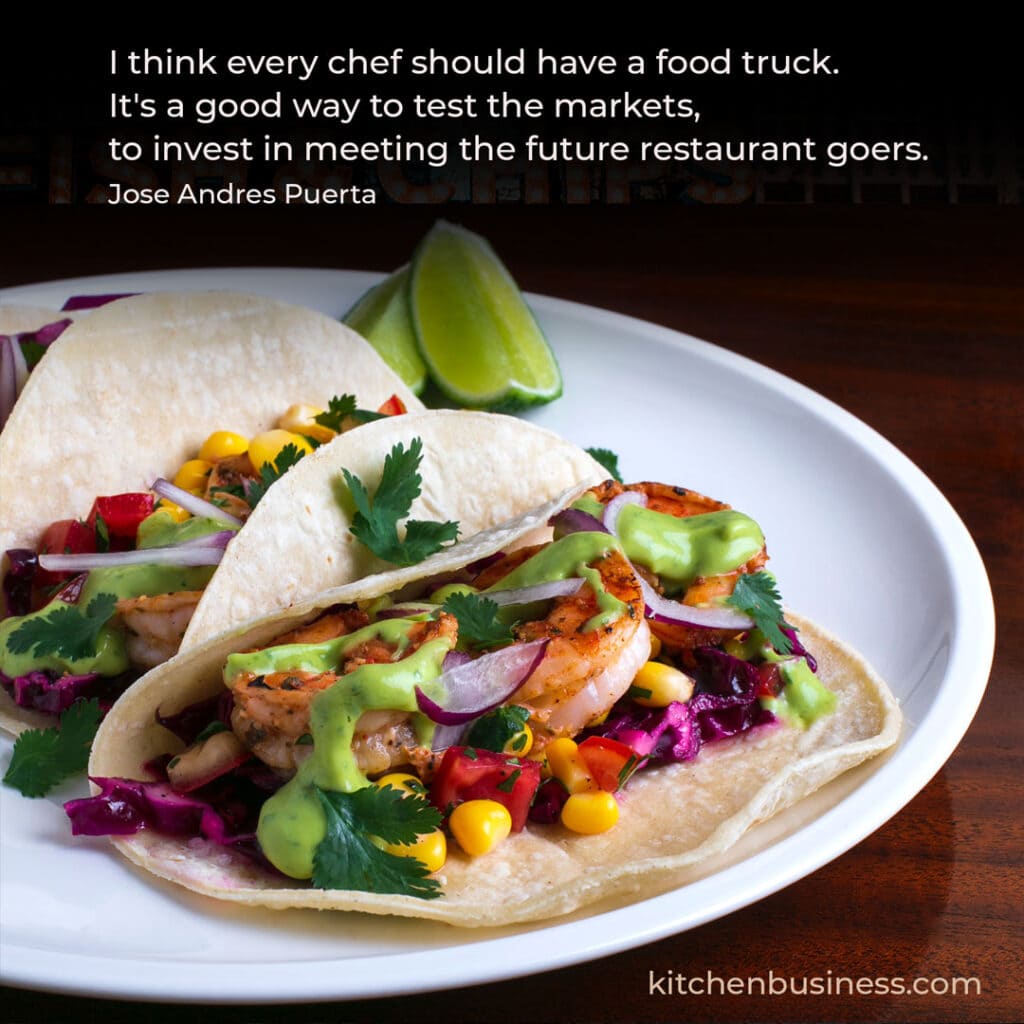 Mexican Food Truck Name Ideas
Mexican food is internationally renowned for its vibrant flavors, colorful decoration, and various spices and ingredients. If you're a fan of Mexican cuisine, a few popular recipes you can transform into a food truck menu item include tacos, burritos, tamales, and tortas.
The Traveling Burrito
The Taco Tribe
Viva La Tortilla
The Rolling Mexican
The Rolling Tortilla
Burrito Bandits
Burrito Boys
Fuego Food Truck
Tortilla Street
Taco Lab
Wings Taco Shop
Cactus Taco
El Tango Taco
The Taco Bandit
Texas Taco Kings
Tacos Loca
Hot Head Tacos
Big M Taco
The Nacho Zone
The Taco Bomb
Pancho Nachos
Nacho Vega
Tacos On the Run
Salsa Street Grill
Cancun Corner
Taco Bros
Guacamole Brothers
Tortilla Street
Big Mamas Taco Truck
Taco Box
Rollin' Burritos
Taco Amigos
Speedy Gonzales
Rolling Taco Kitchen
Holy Guacamole
Mad Mex
Loco Loco Taco
Salsa Taco
Amigo's Food Truck
Chill Tacos
The Urban Tortilla
Tacos In Oak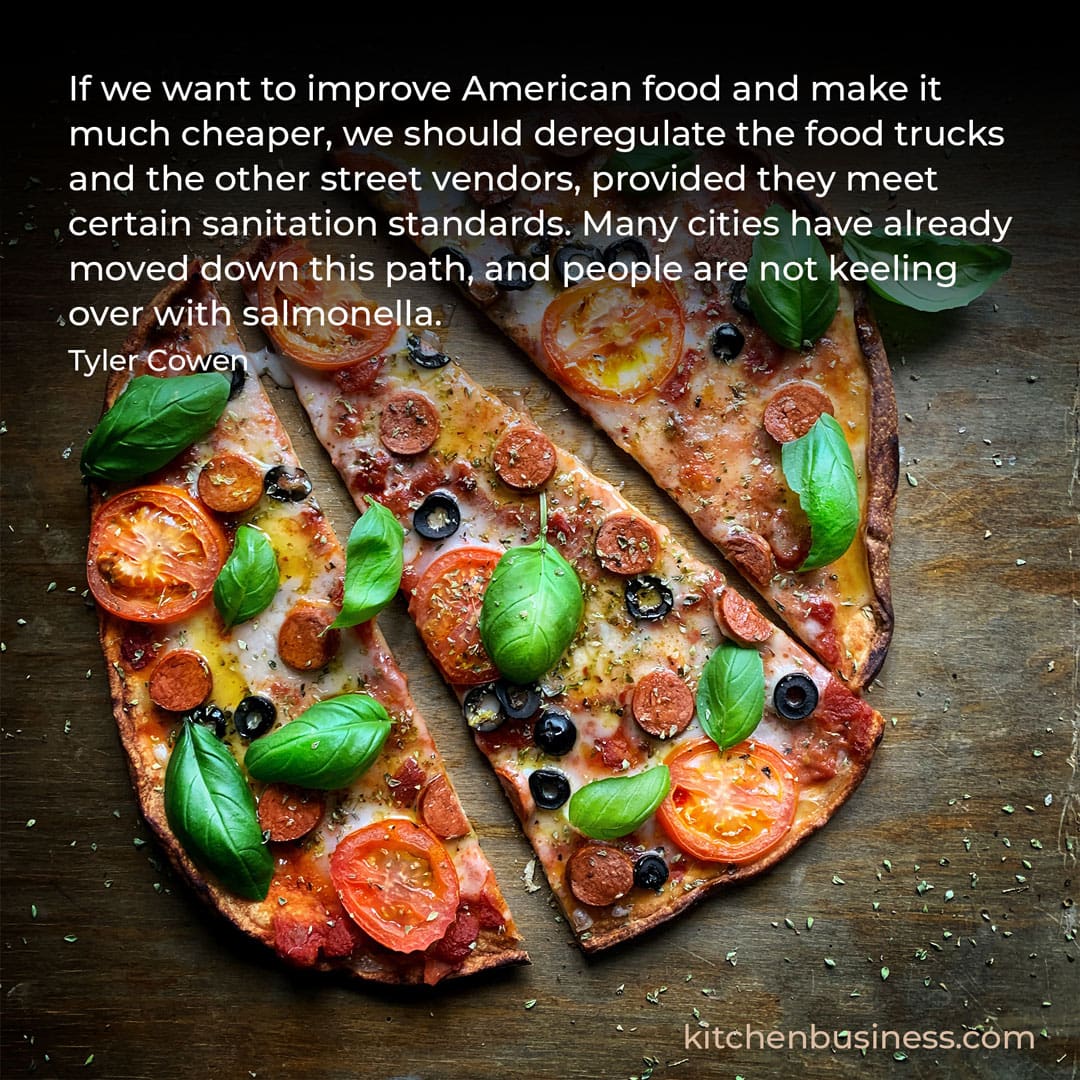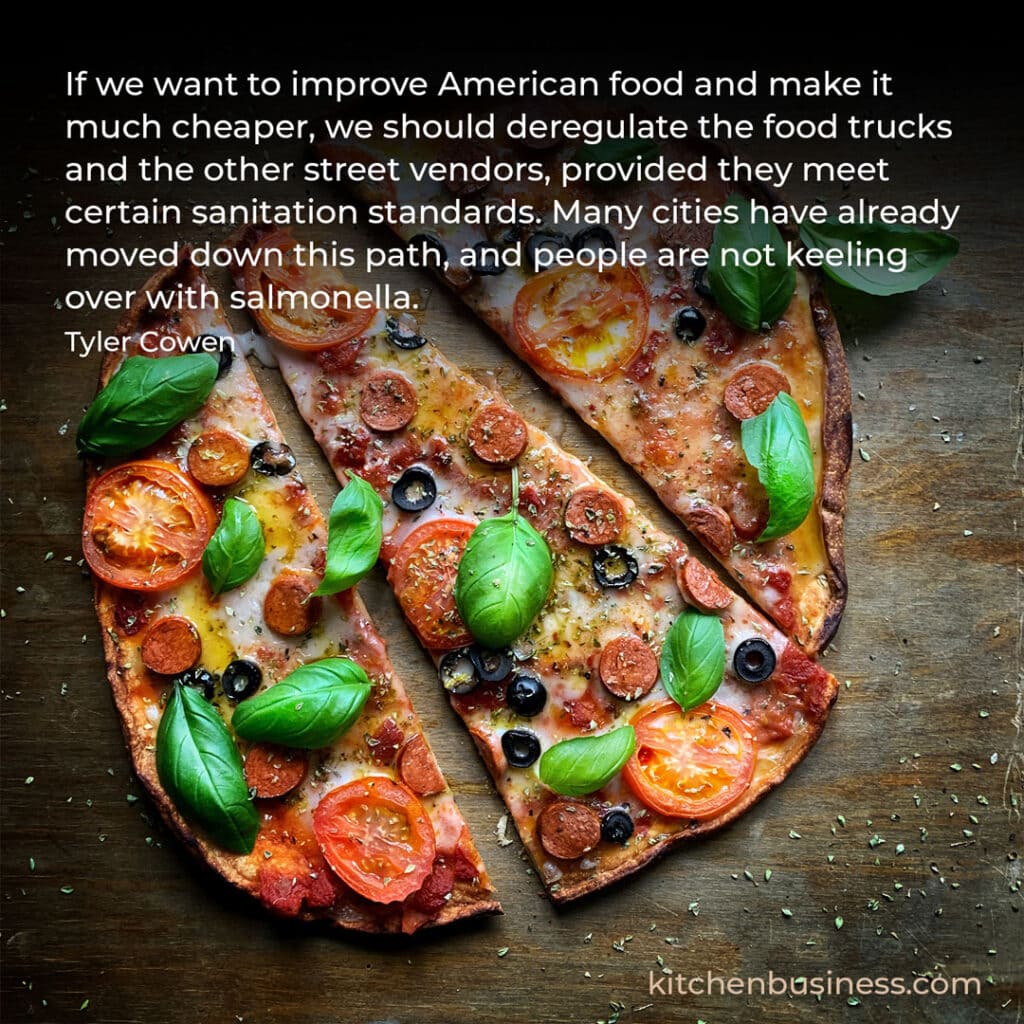 Pizza Food Truck Names
Pizza is the most famous food in the world. It is a very versatile dish with a lot of toppings options. It will be easy to brand your food truck as a 'Pizza' truck and attract your customers.
The Rolling Pizzeria
All-City Pizza
Gringo's Pizza Truck
Panache Pizzeria
Romeo's Pizza
Slice Busters
Ventura Pizzeria
Pizza Delights
Urban Pizzeria
Pizza Nova
Pizza Express
The Pizza Crew
Pizza Loco
Pizza Galore
Sizzling Crust
The Epic Pizza
Peppino Pizza Truck
Pizza Pit
Papa Gino's
Vittorio's Pizza Box
Tropical Moon Pizza
The Pizza Pie Crew
Pizza Hero
Pizza Rocket
Pieology Pizza
Pizza Vibe
Wiseguy Food Truck
Papa Don's Pizza
Paradise Pizza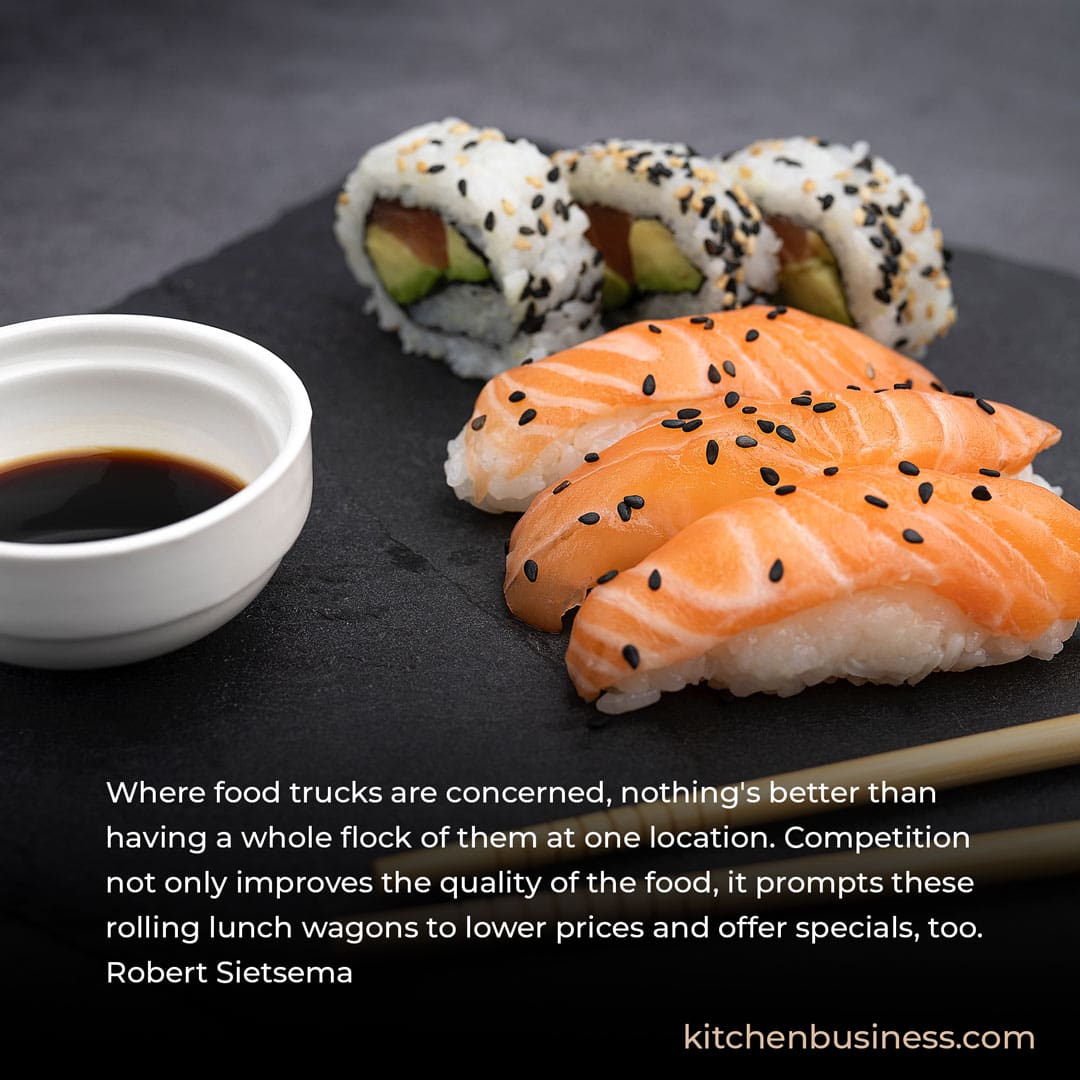 Sushi Food Truck Names
Sushi is a light, Japanese meal that is famous for its freshness and healthiness. Freshly prepared sushi rolls are an excellent business idea for aspiring entrepreneurs interested in mobile food catering.
Sukiyaki City
The Sushi Miss
The Sushi Six
Sukari Sushi
Nakamori Sushi
The Red Rock Sushi
Oceans Sushi Truck
Sushi Life Truck
Takimi Express
O-san Sushi
Ten Ton Sushi Truck
Sushi Taifu Wheels
The New Leaf Sushi
Koshiyaki
Nozumi Sushi
Yokohama Sushi House
Sushi Bar by Akira
Momo Sushi Food
Jade City Sushi
Sushi Express
The Sushi Bandit
Presto Sushi
Sushi Pop Co.
Kintaro Sushi
Sushi S
Sumo Me
Shades Of Sushi
Koi's Kitchen Truck
Sapporo Sushi
Rolling Sage Sushi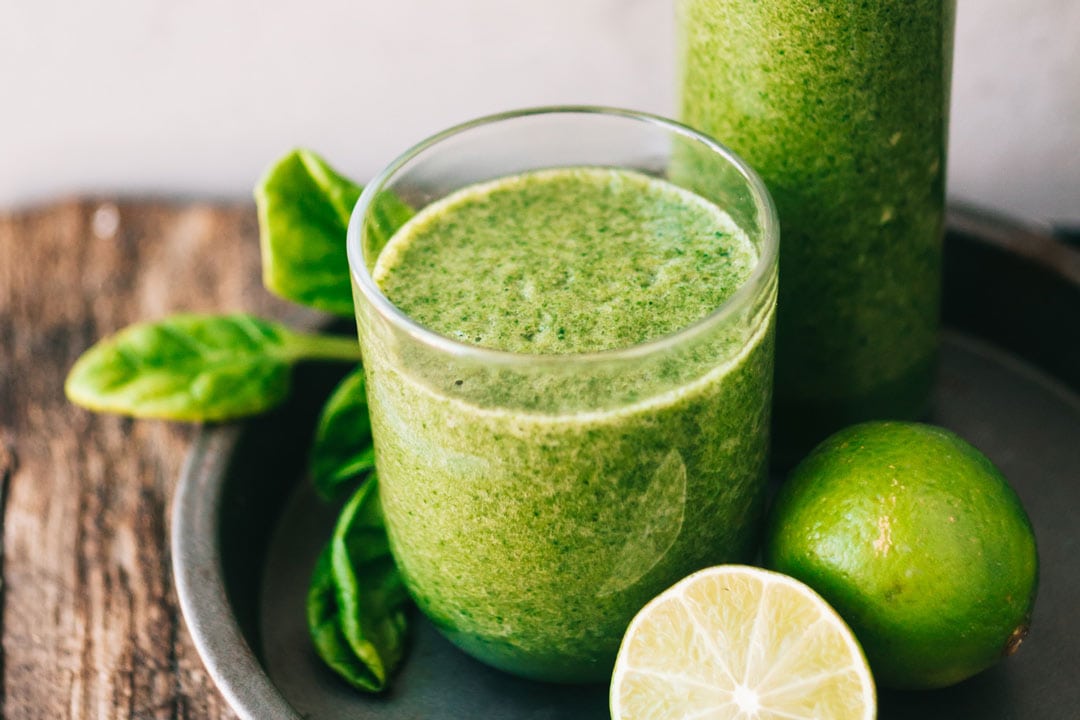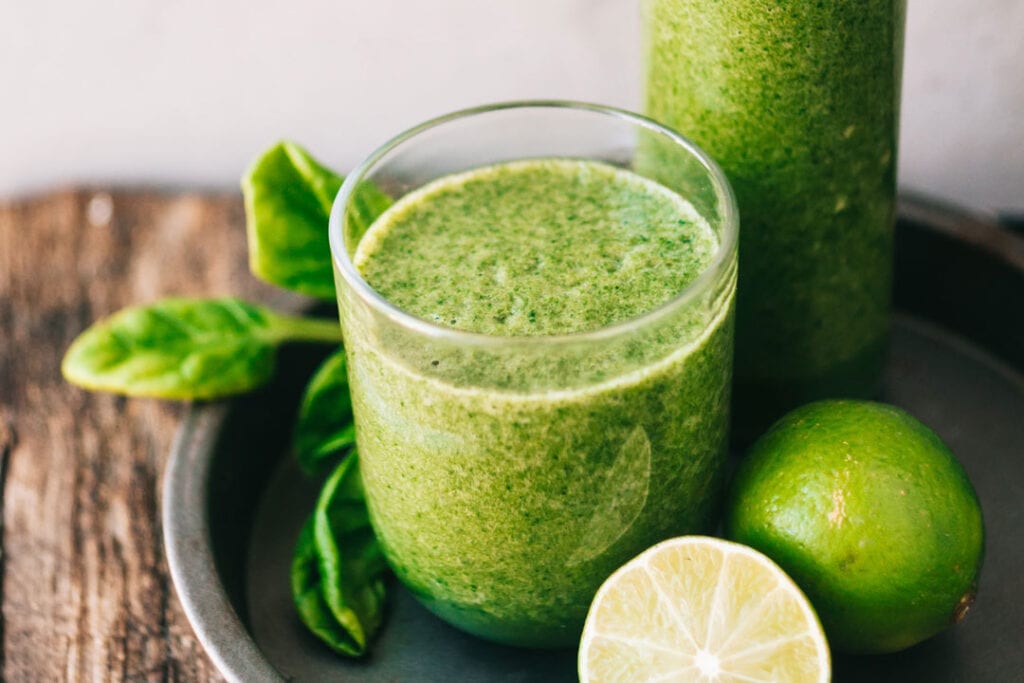 Vegetarian Food Truck Names
Vegetarian food trucks offer an alternative to fast food. If you are interested in starting a business related to food trucks, veggie food trucks may be the way to go.
The Herbivore
Green Kitchen
Raw Food Truck
Noodle Bros Truck
Greens & Sprouts
The Fresh Green Leaf
Leafs and Stalks
Raw Bar
The Ramens Vacation
The Parsley Tomorrow
The Veg Parlour
Sweet Potato Fusion
The Herbivore Truck
Zesty Veg
Taste Vegas
Vegan Avenue
The Fresh Fix
Village Vegetarian
Purely Raw
Beet & Onion
Vegafood Me
The Noodle Emporium
Urban Noodle Truck
Karma Veg
Sweet Panda Express
Cheeky Vegetarians
The Urban Cater
Seed of the Valley
Fluffy Greens
Super Healthy Bites
Cravings of India
The Green Chicks
Totally Green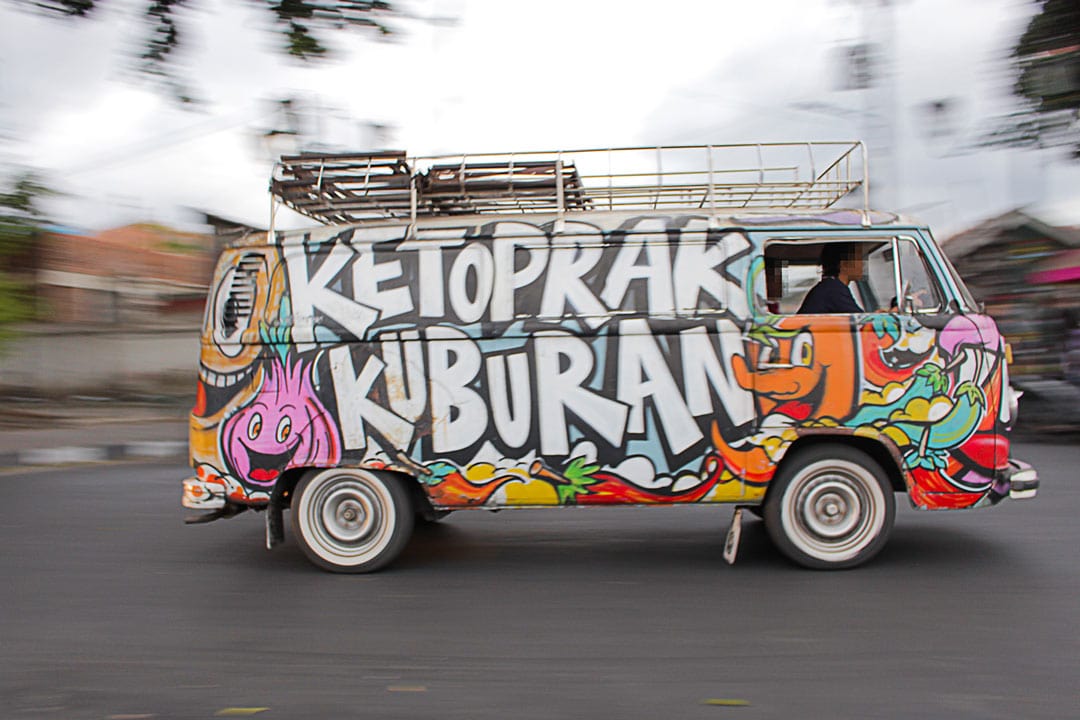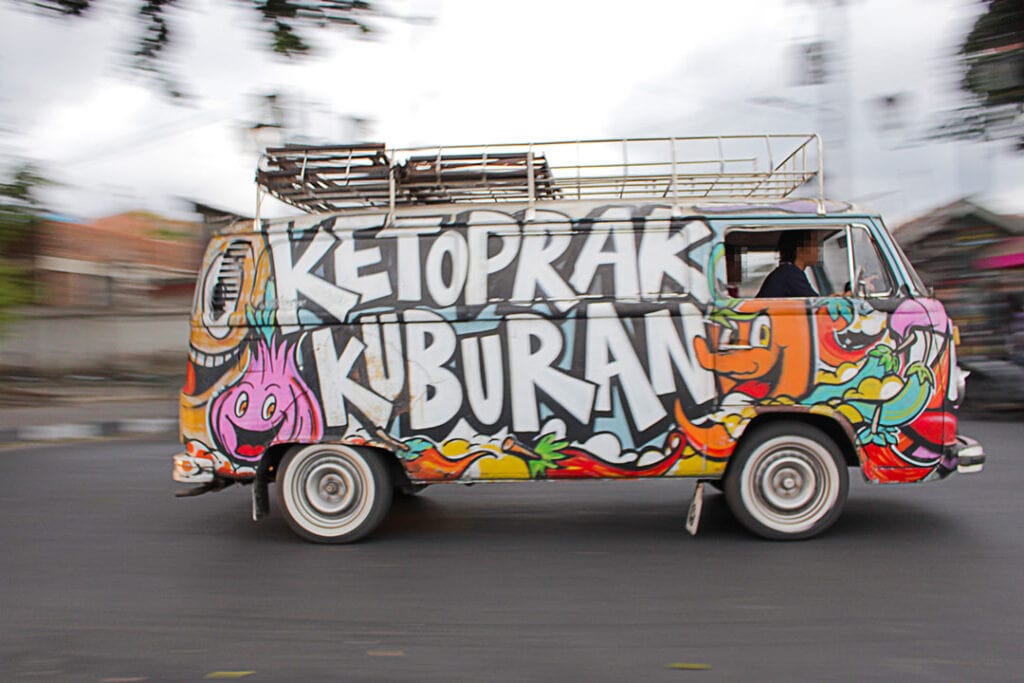 Funny or Cool Food Truck Names
The Soy Pistols
The Meatloaf Mustangs
The Tomato Infantry
The Twice Sandwich
The Chickens Of Mother
Go-Go Food Truck
Smokey Dawg Eatery
Famous Munchie Truck
The Pepperoni Saints
The Melting Pot
Soaring Duck Saloon
The Breakfast Bus
Morning Goat Goodies
Artisanal Chow
Fat Panda Food Truck
Sticky-Fingers Pizza
The Salad Bandit
Igloo On The Move
Alphabet Soup Truck
Wagon Wheel Eatery
Chili Chicken Shack
Fantasy Fries
Wheels on Wings
Hot Wings
Fire & Ice Truck
New Moon Bowl
The Alley Food Truck
Urban Taste
The Flavour Engine
Rolling Eats
Fast Cuisine
Quick Snacking Truck
Red Rock Hotdogs
The Hungry Hopper
Boomerang
Sausage King
Bun Dogs Kitchen
Xpress Gourmet
Mobile Dogs
Big Mamas Dogs Kitchen
The Hot Dog King
Urban Chop
The Lunch Box
Nouveau Turquoise
The Street Deli
The Sizzle Queen
Wheeled Fast Food
Hot Pot Alley
Moby-Dick Fish & Chips
2 Essential Posts when Growing a Restaurant Business
As you are reading this article, also check out the two articles below!
3 things to consider when naming a food truck
1. Start with considering your offering and your customers:
What type of food truck is it? BBQ, vegetarian, ice cream, etc.
What is the atmosphere of your business? Traditional, alternative, hipster, on the corner, etc.
Which neighborhood or city is your food truck operating in?
What type of customers do you have? Singles, couples, office workers, creators, etc.
2. What are your values and background:
Consider your business values first. What story do you tell your customers with your name?
Effective marketing is based on articulating and extending a harmonious concept from the inside out. Communicating what defines your business is how to engage potential customers because it puts your story in context.
3. The best food truck names often have a good story behind their name
See if you can find some interesting story or fact about the origin of your food or the area you operate in and incorporate that into the name of your food truck.
Conclusion
We hope this article will help you to come up with a cool name for your food truck. It might seem like a daunting task to come up with a short, catchy name, but it can be a lot easier than you think.
If you are looking for inspiration on how to design a food truck then don´t miss this post: 13 Best Examples of Food Truck Design and Branding.
You might also be interested in the following post that has a section on Indian food truck names: 300 Catchy & Unique Indian Restaurant Names