Are you searching for an easy to use and comprehensive restaurant POS system to streamline your operations? If so, you've likely come across TouchBistro, a highly-regarded Point of Sale system designed specifically for restaurants.
TouchBistro offers an impressive range of features while maintaining an affordable pricing structure, making it a top contender in the restaurant POS market. In fact, it ranks among my top five picks for the best restaurant POS systems in 2023.
In this in-depth review, I will provide a thorough analysis of TouchBistro's features, capabilities, and pricing structure, empowering you to make an informed decision about how this platform could benefit your business.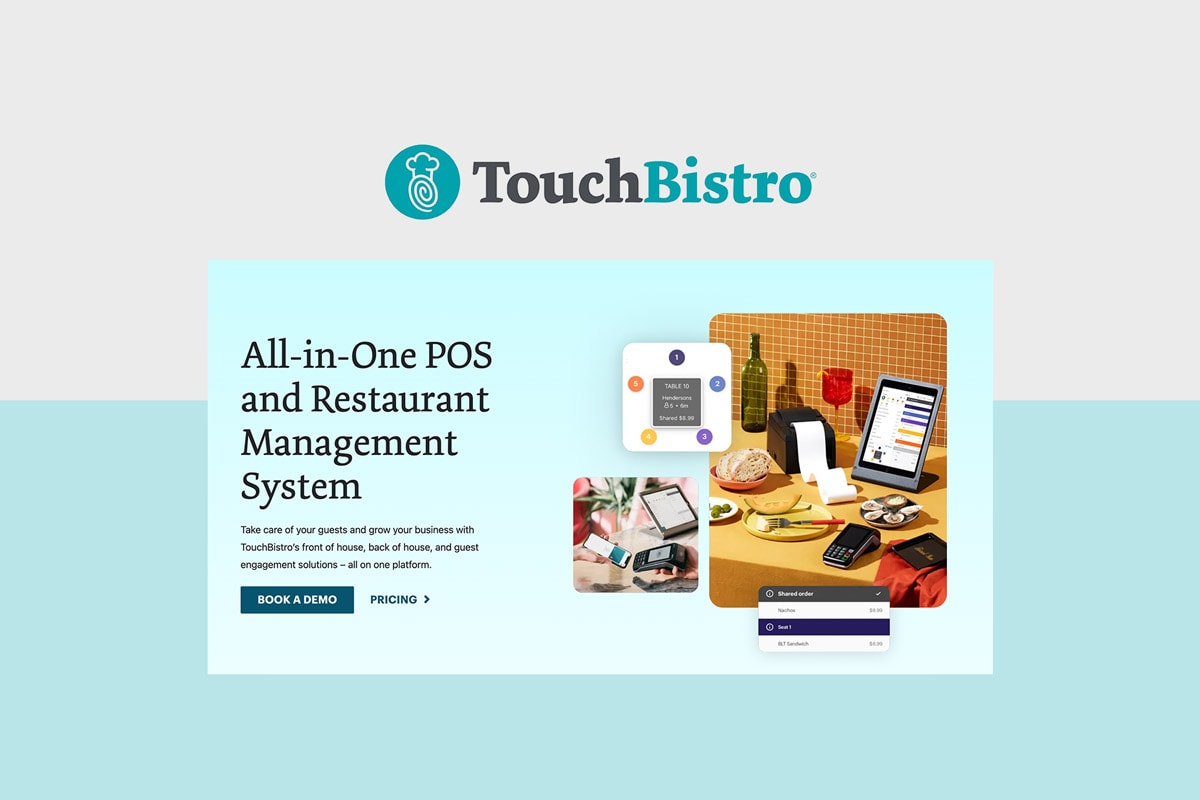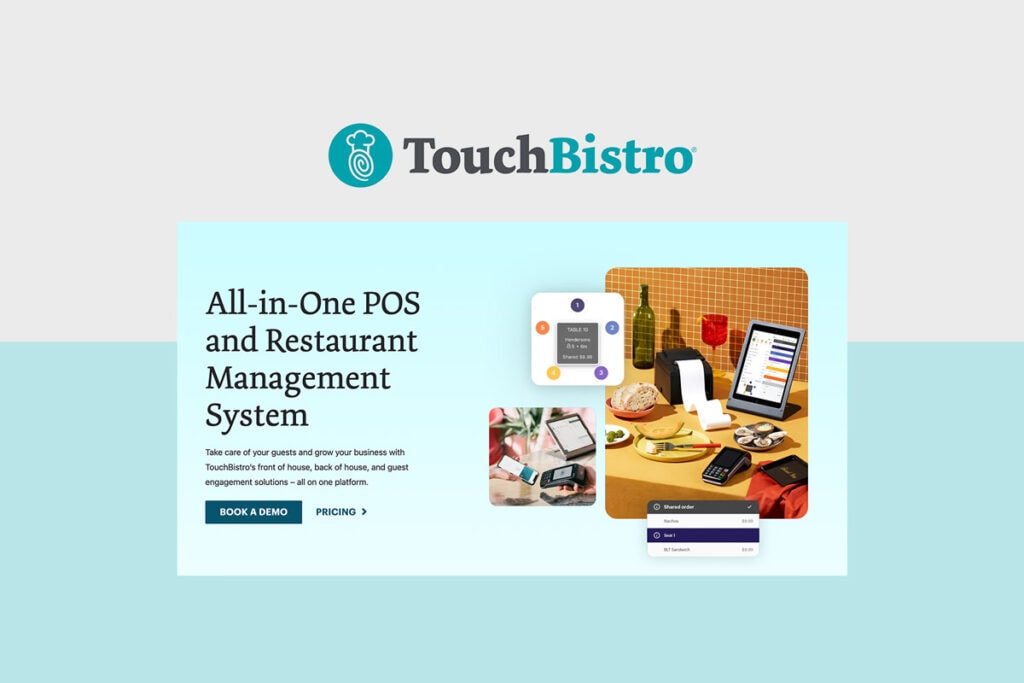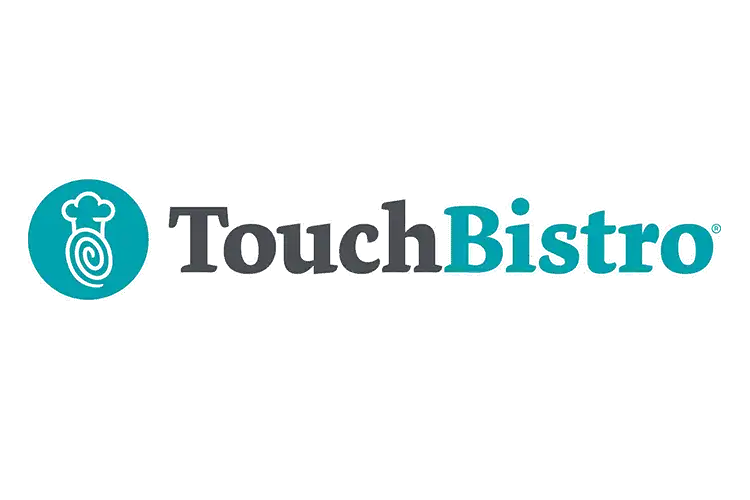 TouchBistro POS
Designed by restaurant industry veterans
Best for independent full-service restaurants looking for a well designed, feature-rich and secure cloud/server-based POS system.
Pros:
Speedy & easy to use

Commission-free reservations

Excellent offline functionality
Cons:
Fewer integrations than competition

Somewhat limited reporting features
Try Now
TouchBistro: A Quick Overview
TouchBistro, founded in 2010 and headquartered in Toronto, Canada, has emerged as a leading provider of cloud-based POS systems for the restaurant industry.
Serving over 29,000 restaurants worldwide, TouchBistro has positioned itself as a fully integrated restaurant management system that not only streamlines operations but also enhances the guest experience.
What sets TouchBistro apart from some other POS systems is its origin. TouchBistro focuses on the specific needs and challenges faced by modern-day restaurants.
TouchBistro has all the standard restaurant POS features including reservation management, floorplan and table management, menu and inventory management, staff management, and reporting and analytics.
However, what distinguishes TouchBistro is not the number of its features, but rather the cohesive functioning of those features as a whole.
In addition to managing the restaurant's daily operations, TouchBistro aims to improve the guest experience. With functionalities such as splitting bills, processing payments at the table, managing reservations and online orders, and handling loyalty programs, it caters to the evolving needs of customers.
Where TouchBistro Stands Out
TouchBistro has many great features which I will discuss later in this review, but these are the features I think make TouchBistro stand out compared to its competitors.
Reservations: With TouchBistro's commission-free reservations tool restaurants can easily manage their reservations and get to know their diners' preferences, which is key to creating an exceptional hospitality experience.
Ease of use: TouchBistro's POS system is fast, reliable, and easy to use. New employees don't have to waste precious time going through an extensive tutorial – if they are familiar with iPhones, then they can easily figure out TouchBistro.
Payment processing options: Nowadays it's becoming unusual for a POS system to allow the use of a third-party payment processing solution. Here you have a choice between using TouchBistro Payments or one of the payment processing partners like Square.
TouchBistro Profit Management: The partnership with MarginEdge integrates real-time inventory, cost management, and interactive sales reports into its POS system. These back-of-house tools give restaurants data to optimize finances, reduce waste, adjust pricing, and improve strategy.
Offline functionality: TouchBistro's POS system can process payments even if the internet goes down, ensuring seamless, uninterrupted service.
Where TouchBistro Falls Short
While it is a highly regarded system, there are some areas for improvement and potential drawbacks to consider.
Limited integrations: While TouchBistro has some integrations available, it may not have as many options as other POS systems. This could be a limiting factor for businesses that require more extensive integrations with other software and platforms.
Online ordering: TouchBistro relies on integration with Deliverect to connect to other delivery services than DoorDash Drive.
Limited reporting: There are certain areas where the reporting features need improvement to generate more useful sales, employee performance, and inventory reports.
Key Features of TouchBistro
TouchBistro User Interface & Ease of Use
TouchBistro is a highly user-friendly POS system that stands out for its speed and intuitive interface. It's one of the quickest and easiest restaurant POS systems for your staff to learn.
The drag-and-drop functionality allows you to easily rearrange the order of your menu items, as well as add new ones. You can also customize the layout of your menu by adding icons and images that represent each dish, which makes it easier for customers to navigate through the menu.
The streamlined order management system allows you to see all orders at once without having to open multiple tabs or windows in order to find out what has been ordered so far.
This makes it quick and easy for staff members who are taking orders from customers over the phone or online because they won't have any trouble keeping track of what has been ordered already during each transaction with a customer.
Hardware & OS Requirements
TouchBistro supports iPads, iPad Pro, or the iPad Mini and runs best on devices from 2018 or later. These tablets are used to take orders and process payments table-side.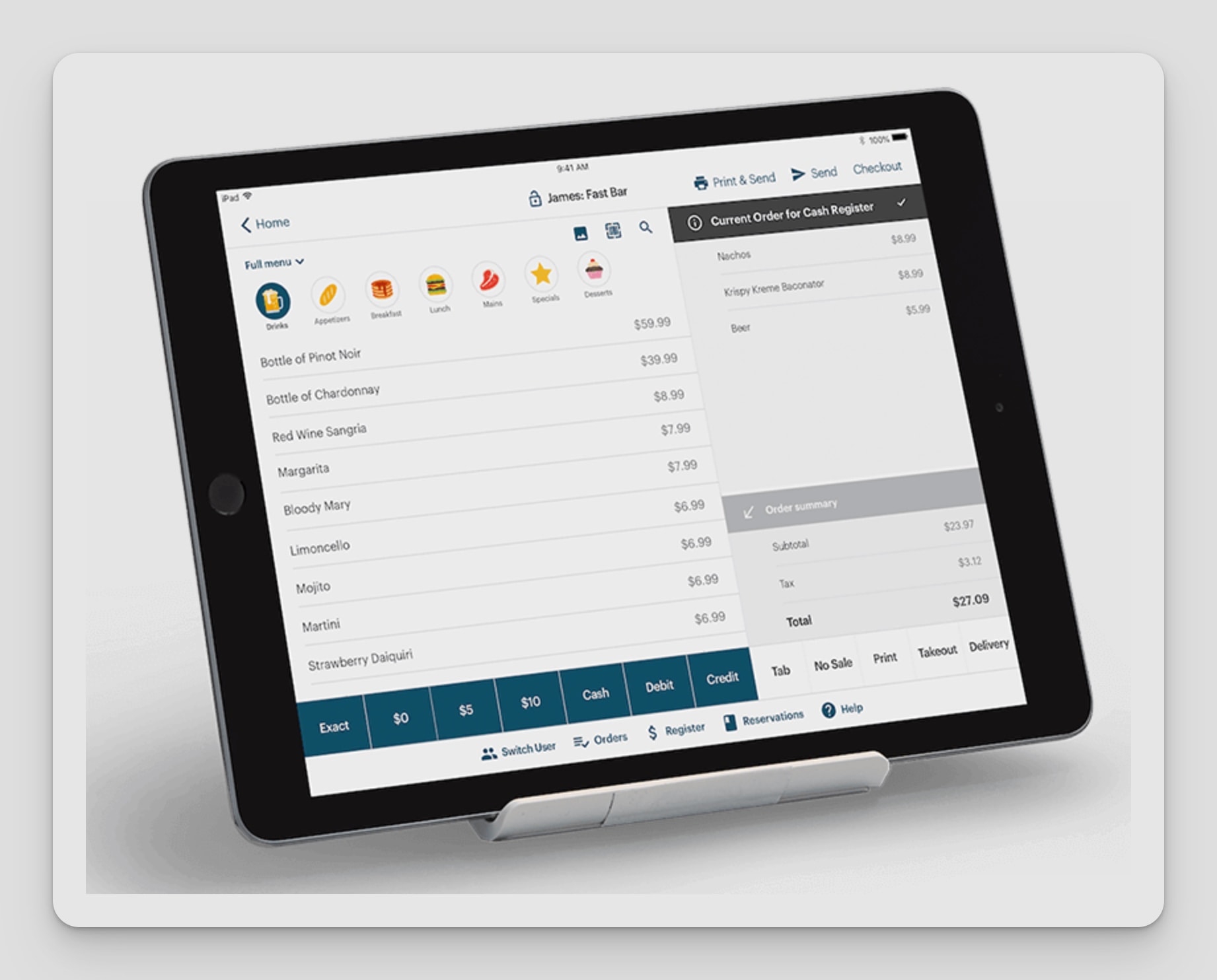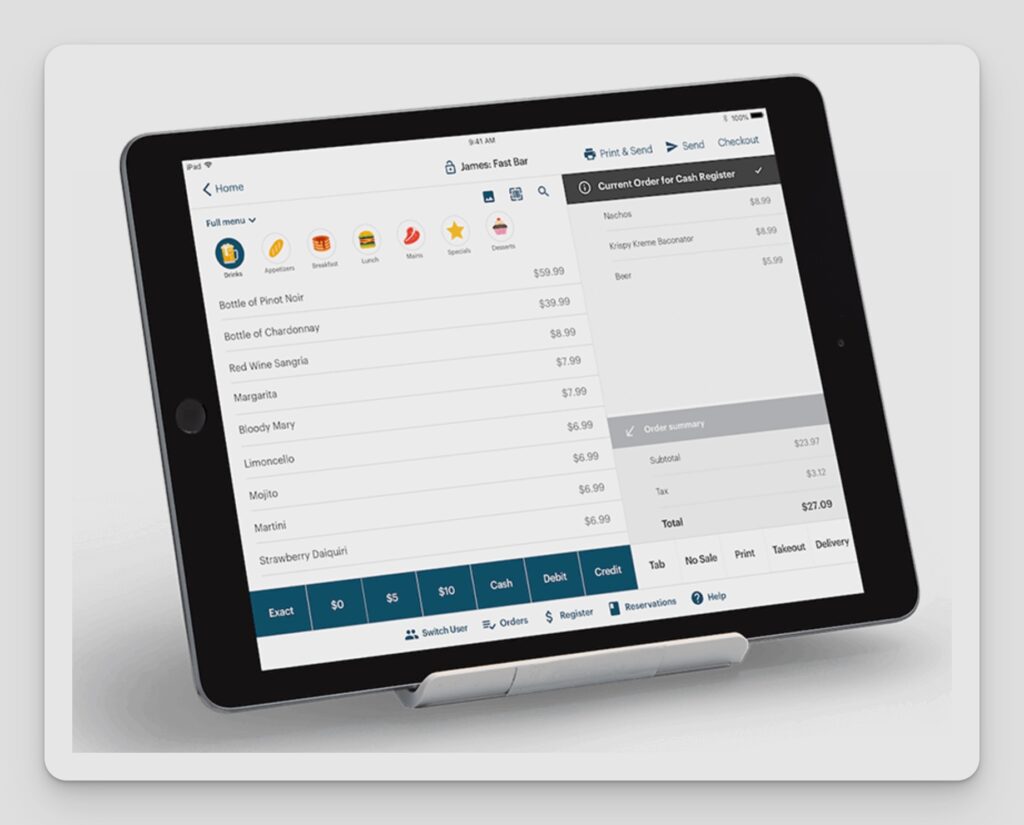 A TouchBistro setup is simple with an iPad, stand, receipt printer, card reader, customer-facing display, router, and modem. To use more than one iPad, you'll need a Mac computer to act as a server.
TouchBistro is a hybrid POS system, which means it has in-house operating software and cloud storage. If your connection is down, you can still process transactions locally. This way, your business is never down when the internet goes out.
TouchBistro Kitchen Display System
The TouchBistro Kitchen Display System (KDS) is now updated and powered by Fresh. It integrates with the TouchBistro point-of-sale to automatically send orders from the dining room directly to your kitchen.
One of the standout features is the customizable digital ticket display, which allows you to configure font sizes, colors, and layouts to best suit your needs. Tickets can be routed to your specific prep stations, and the system supports easy bumping between screens and stations for your tableside and assembly line service models.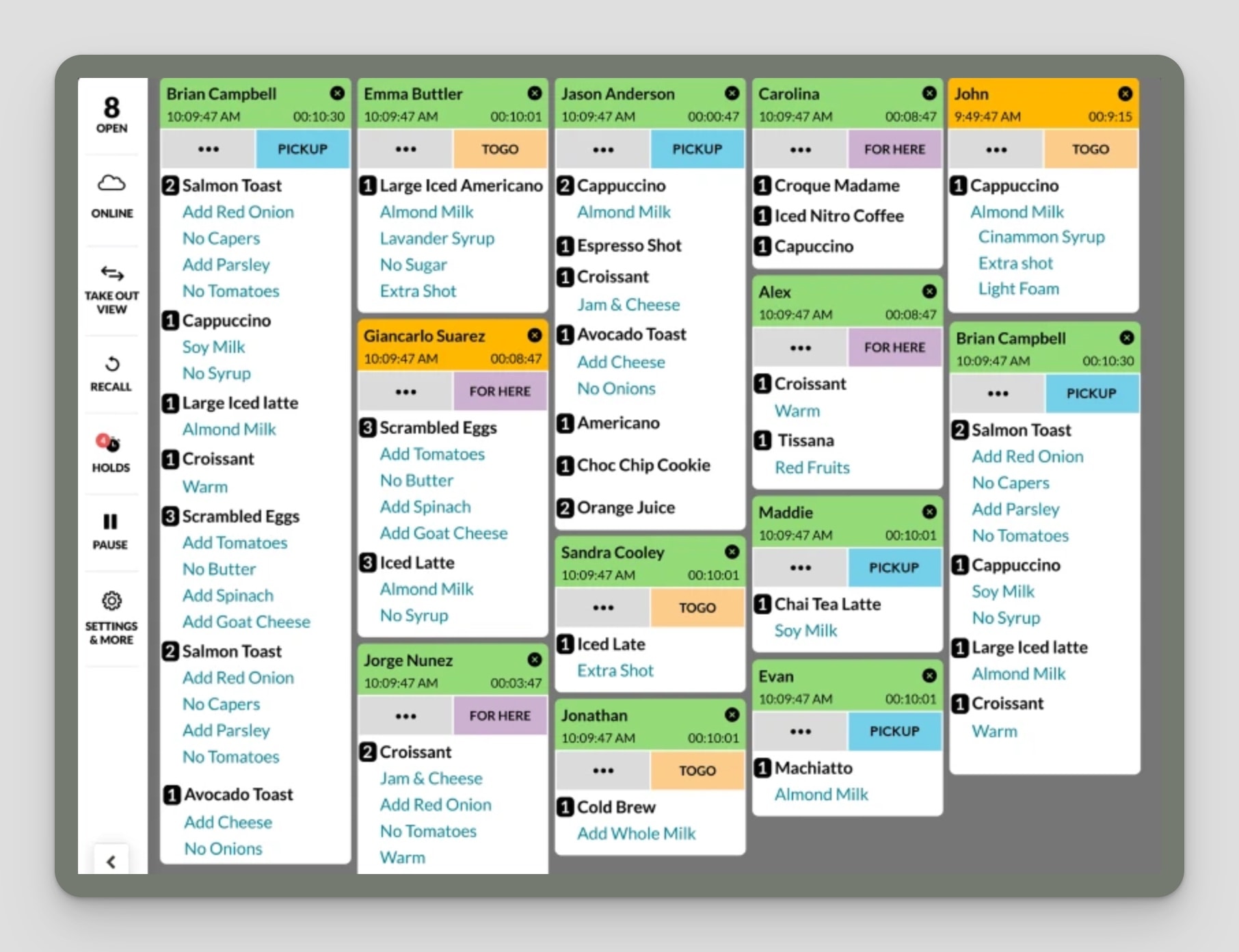 TouchBistro KDS brings excellent organization and communication capabilities to your restaurant. Orders appear instantly, accompanied by audible alerts if you desire. Your kitchen staff can easily mark items as prepared, keeping everyone synchronized. The system provides at-a-glance insights into ticket times and order history for your informed decision-making.
The system has a robust online order integration. Orders placed through third-party delivery services appear alongside your in-house tickets, eliminating double entry and confusion for you. The KDS even operates in offline mode if your internet connections are disrupted.
For your multi-location businesses, the TouchBistro KDS enables consolidated reporting and customized settings across all your sites. The built-in analytics provide actionable data to help you identify bottlenecks and improve efficiency over time. You can clearly see metrics like average prep time, items sold, and more.
With a kitchen display system that works seamlessly with your restaurant POS system, you can streamline communication between your FOH and BOH. Individual item cook times, ticket history, ticket priority, and more may be sorted and tracked.
TouchBistro Reservations
The TouchBistro Reservations add-on allows guests to make reservations online and provides you with tools to manage their reservations and guest data.
Some of the features of TouchBistro Reservations include the ability to block certain dates for online reservations, add custom notes to reservations, and transfer reservations and guest data from existing reservation platforms.
TouchBistro Reservations also offers insights and reporting to help restaurateurs manage capacity limits, minimize no-shows, and improve guest experiences.
According to TouchBistro, restaurants that implement TouchBistro Reservations can see a 24% increase in monthly transactions in the first three months of use.
TouchBistro Reservations can be used by any size restaurant, and is available for a flat fee of $229 per month, with unlimited bookings and no cover fees.
TouchBistro Online Ordering
TouchBistro's online ordering feature allows restaurants to accept orders directly through their website, TouchBistro Dine, social media channels, and other online platforms.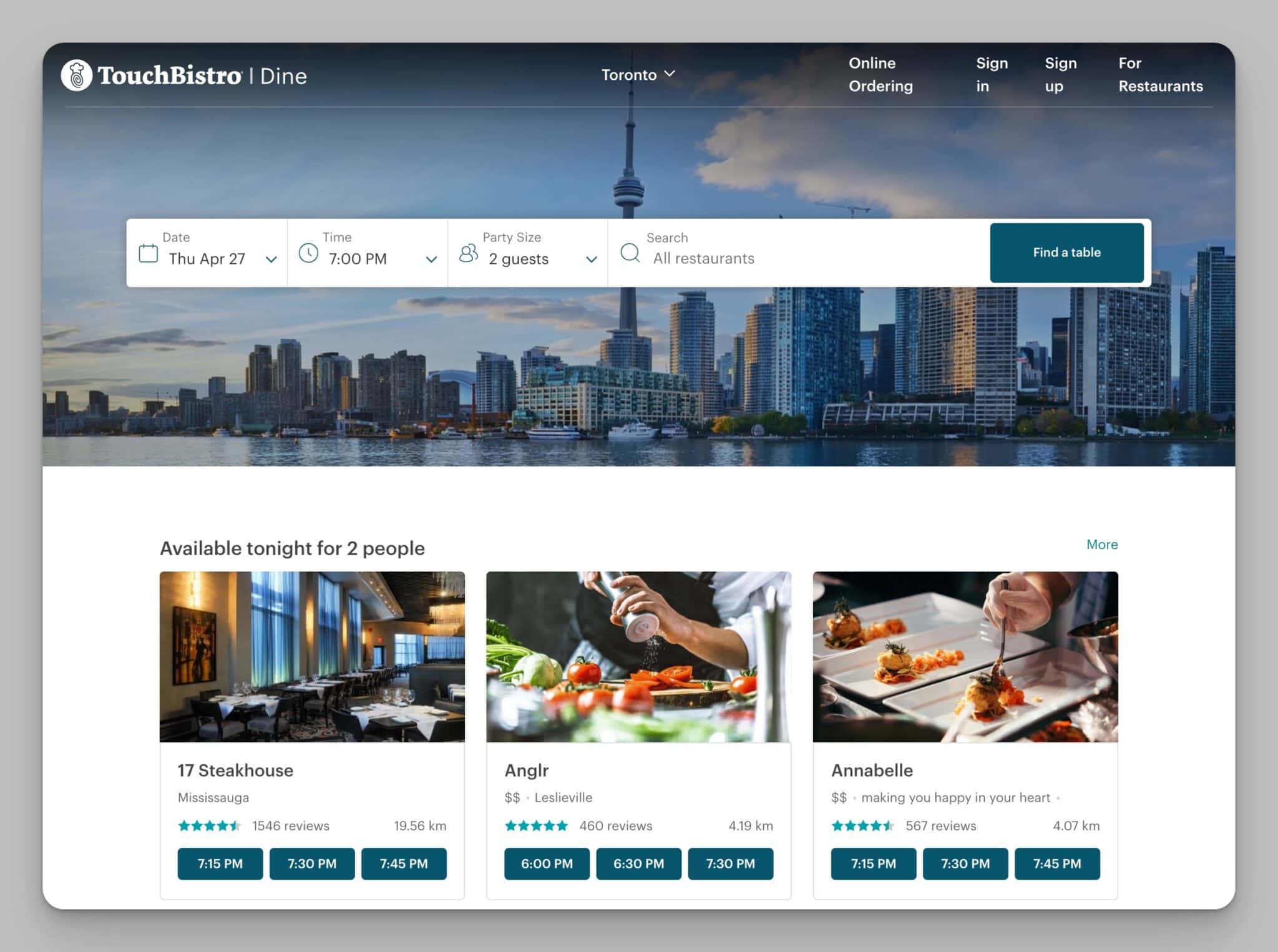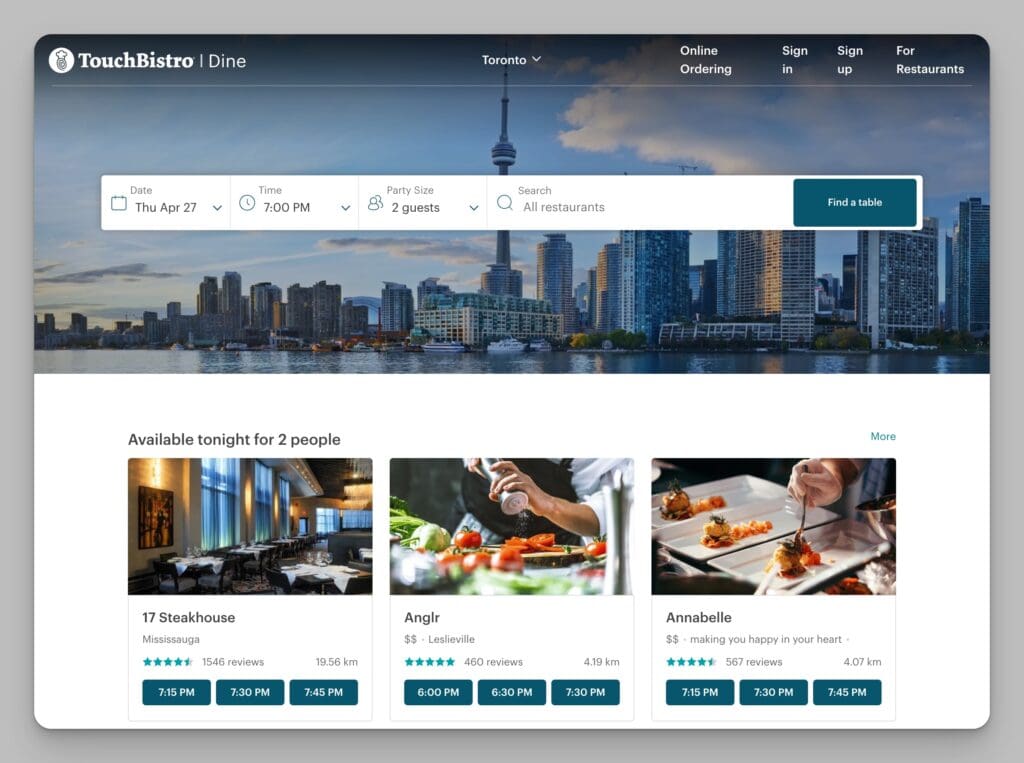 Customers can place orders for pickup or delivery, and even schedule orders in advance for a time that is convenient for them.
One of the main benefits of TouchBistro's online ordering is that it allows restaurants to keep 100% of their profits, as they do not have to pay third-party commission fees.
The con is that restaurants have to use their own drivers or DoorDash Drive. If you want to use other delivery platforms you have to use the integration with the paid service Deliverect and pay the applicable fees for platforms like UberEats and GrubHub.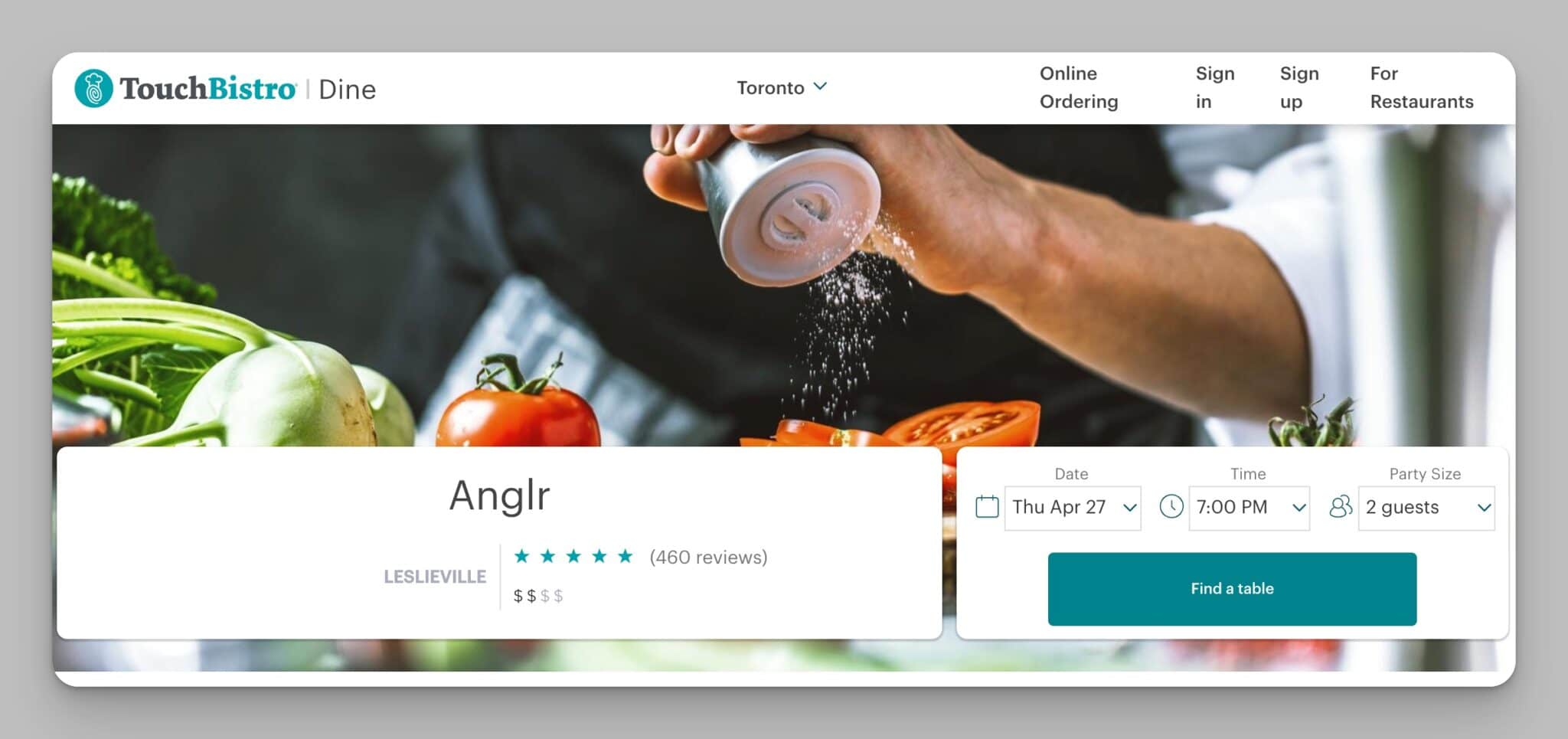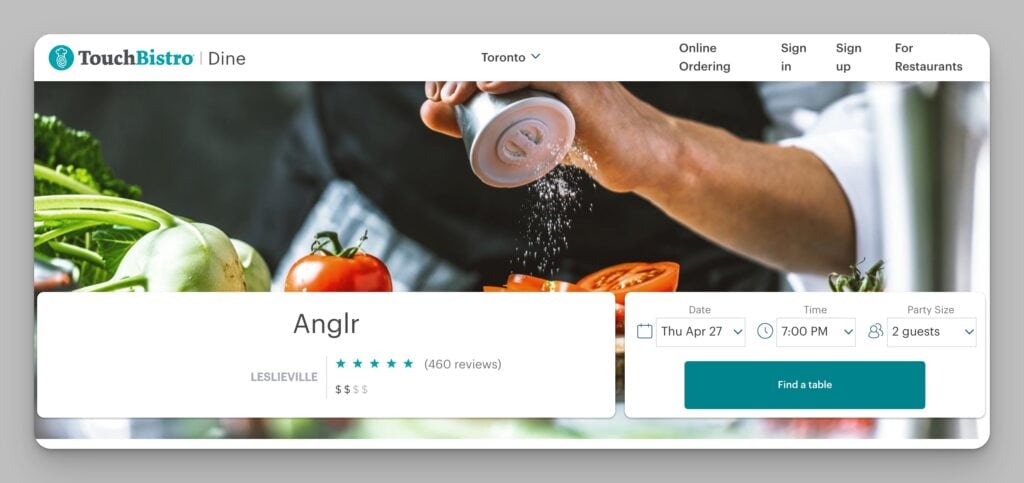 Additionally, TouchBistro's online ordering can help restaurants increase revenue through multi-touchpoint ordering, where customers can place orders through various online channels, including Google My Business profiles and social media channels.
TouchBistro's online ordering also integrates with TouchBistro Marketing, allowing restaurants to send targeted online promotions to diners at the right time.
You can manage and update your online menu from anywhere using TouchBistro Cloud. The feature also streamlines delivery operations, as delivery drivers are dispatched automatically, and restaurants can manage incoming and outgoing orders entirely from their POS.
In conclusion, TouchBistro's online ordering feature offers a POS-integrated solution for restaurants to accept orders directly through their website and other online channels. The feature offers benefits such as increased revenue through multi-touchpoint ordering, targeted online promotions, and convenience for restaurant operators. TouchBistro's online ordering streamlines delivery operations and offers a contactless experience for diners.
TouchBistro Menu Management
Menu management allows restaurant owners and managers to easily add, clone, and organize menu items with just a few clicks, and automatically sync these changes to both in-venue and online ordering menus.
This can save a lot of time and effort, as there's no need to manually update menus across multiple platforms.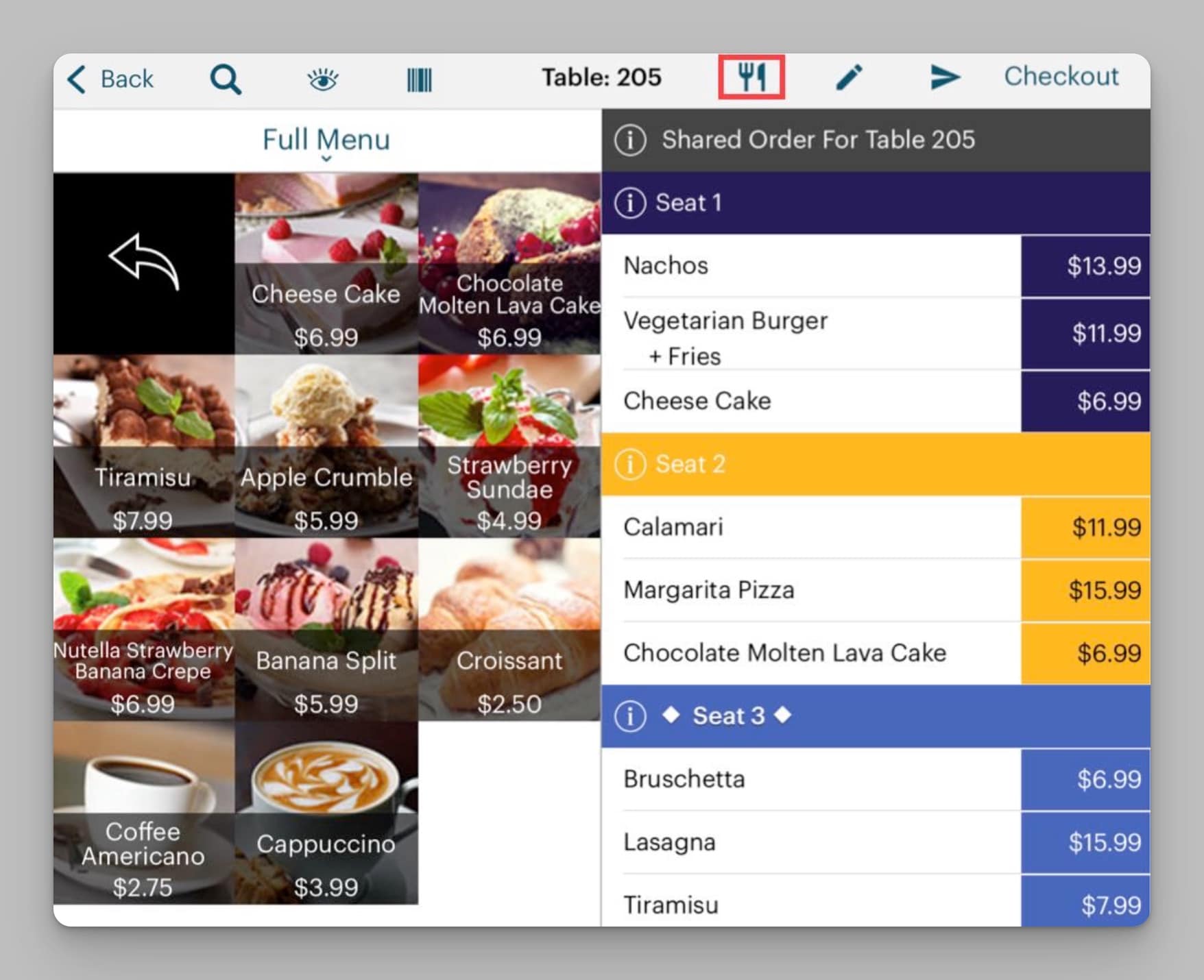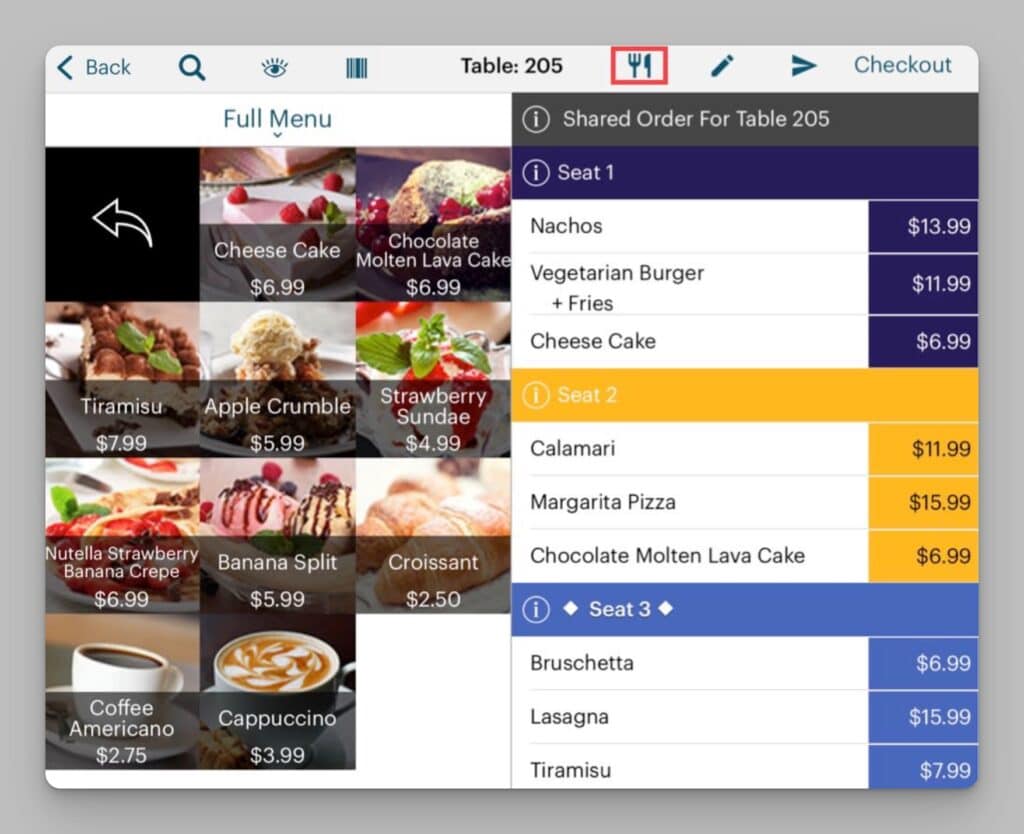 TouchBistro's menu management feature offers upselling tools that can significantly boost sales, making it one of its biggest advantages. To encourage staff to promote certain items or suggest additional purchases, menus can be color-coded or include high-quality images to assist servers in upselling.
The menu management feature of TouchBistro also allows you to handle takeout orders. The system allows restaurant owners and managers to view takeout and delivery orders separately from dine-in orders, minimizing confusion and streamlining operations.
TouchBistro's menu management tool has personalization features that can enhance the guest experience. Having specific descriptions in the menu helps servers better address any concerns and suggest suitable choices and customized modifications make it easier for servers to cater to any unique requests.
TouchBistro Tableside Ordering
TouchBistro was built with servers in mind, and it shows. Tableside ordering allows servers to use handheld devices such as iPads to take orders directly from customers at their tables, reducing the amount of time spent running back and forth to the POS system and allowing servers to spend more time with guests.
Tableside ordering can help improve table turnover by allowing servers to take orders faster, which means they can serve more customers and increase their earnings per shift. Furthermore, using the feature can decrease mistakes in orders, as the servers can directly enter the orders into the system instead of writing them down and transferring them later.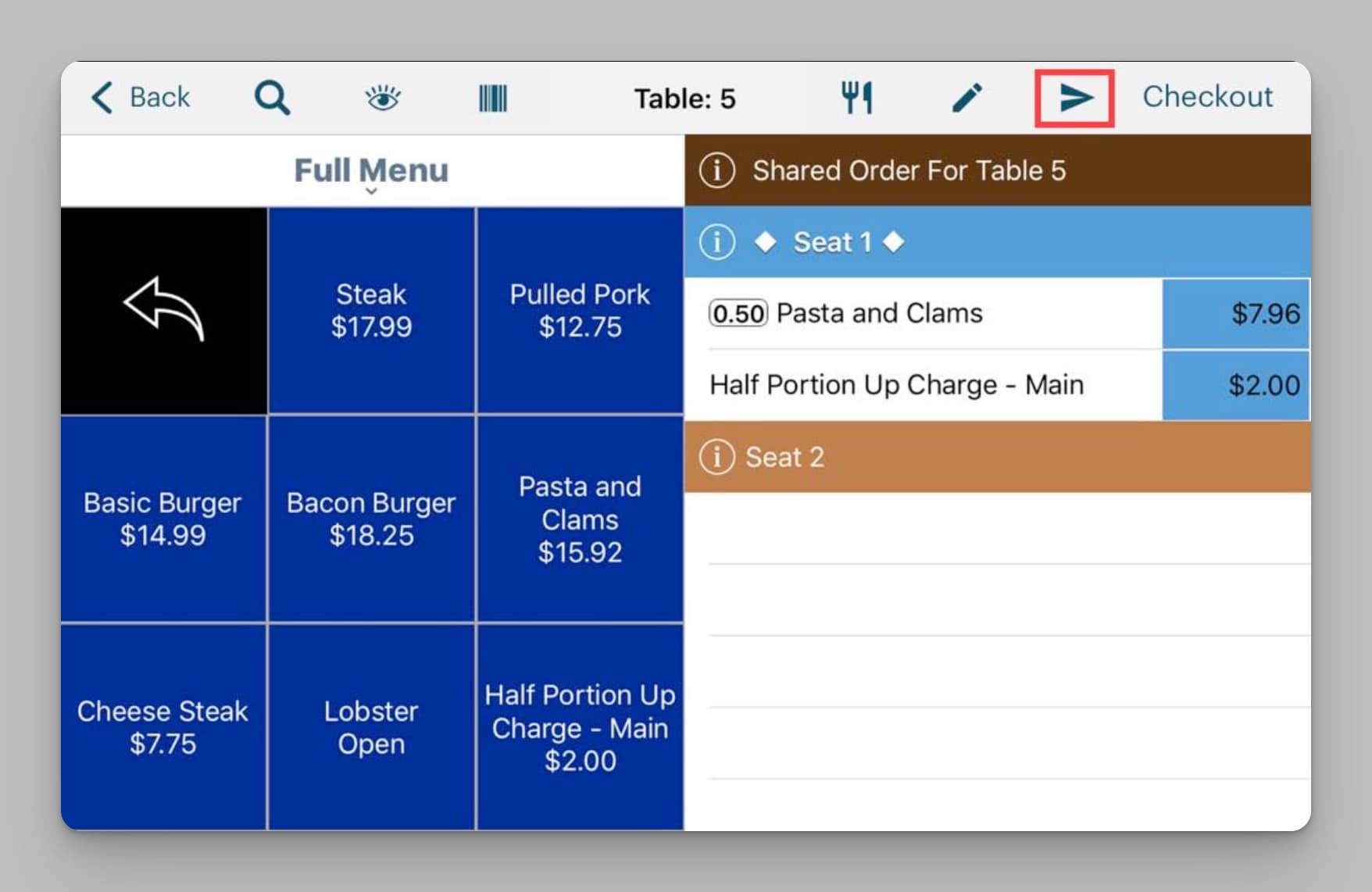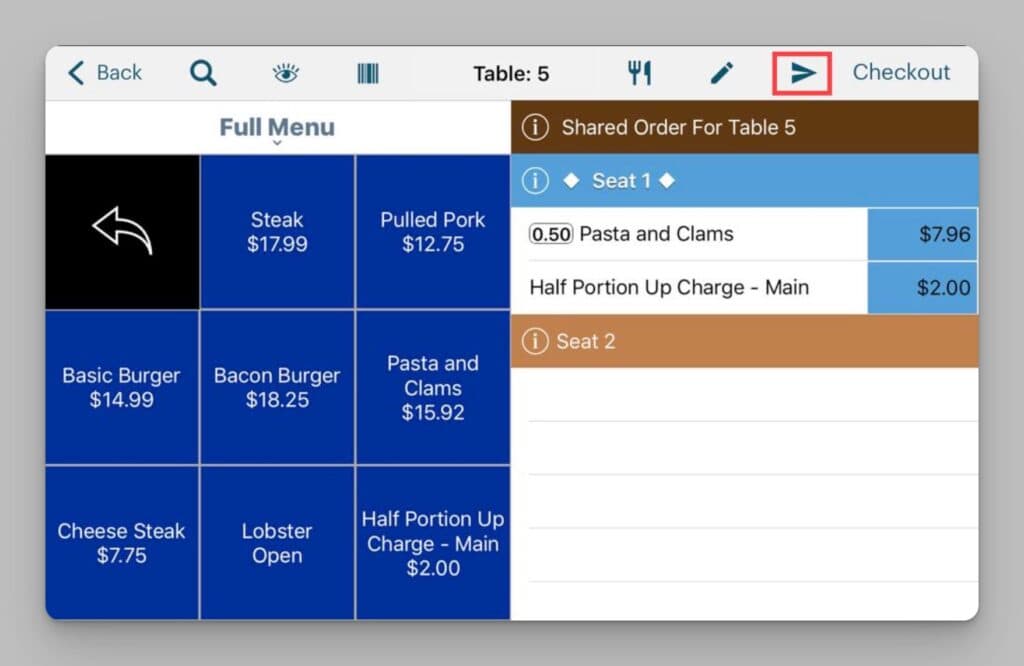 TouchBistro's tableside ordering has a great feature that allows easy splitting of bills. Splitting bills can be a difficult task for servers and customers alike. Servers can quickly separate and combine checks, tables, and orders, which can enhance the speed of paying the bill and ensure customer satisfaction.
TouchBistro's tableside ordering feature has pop-up prompts that remind servers to upsell. This can help boost every cover and increase revenue, making it an effective way to improve upselling.
Additional functions when taking payments:
Divide payments among numerous clients and designate their different payment options.
Process cash, card, check, and gift card payments.
Quickly email bills and receipts to customers.
Add a personalized message to the bill and guest checks.
Add a Tip Guide to bills and guest checks at the bottom.
The "Fast Bar" feature can process payments and close orders fast.
You can split and close it by a group of seats/tables or by the seat.
The app has easy-to-use options for signing and tipping
TouchBistro Floor Plan & Table Management
During a hectic night, TouchBistro makes it simple to maintain the floor. Drag-and-drop table-management tools make it easy to generate a floor plan similar to your existing restaurant's layout.
TouchBistro offers a wide range of tools to help you plan your entire dining room layout, assign staff to sections, and track availability. This allows you to manage tables and seats to be consistently full, and waiting times are short.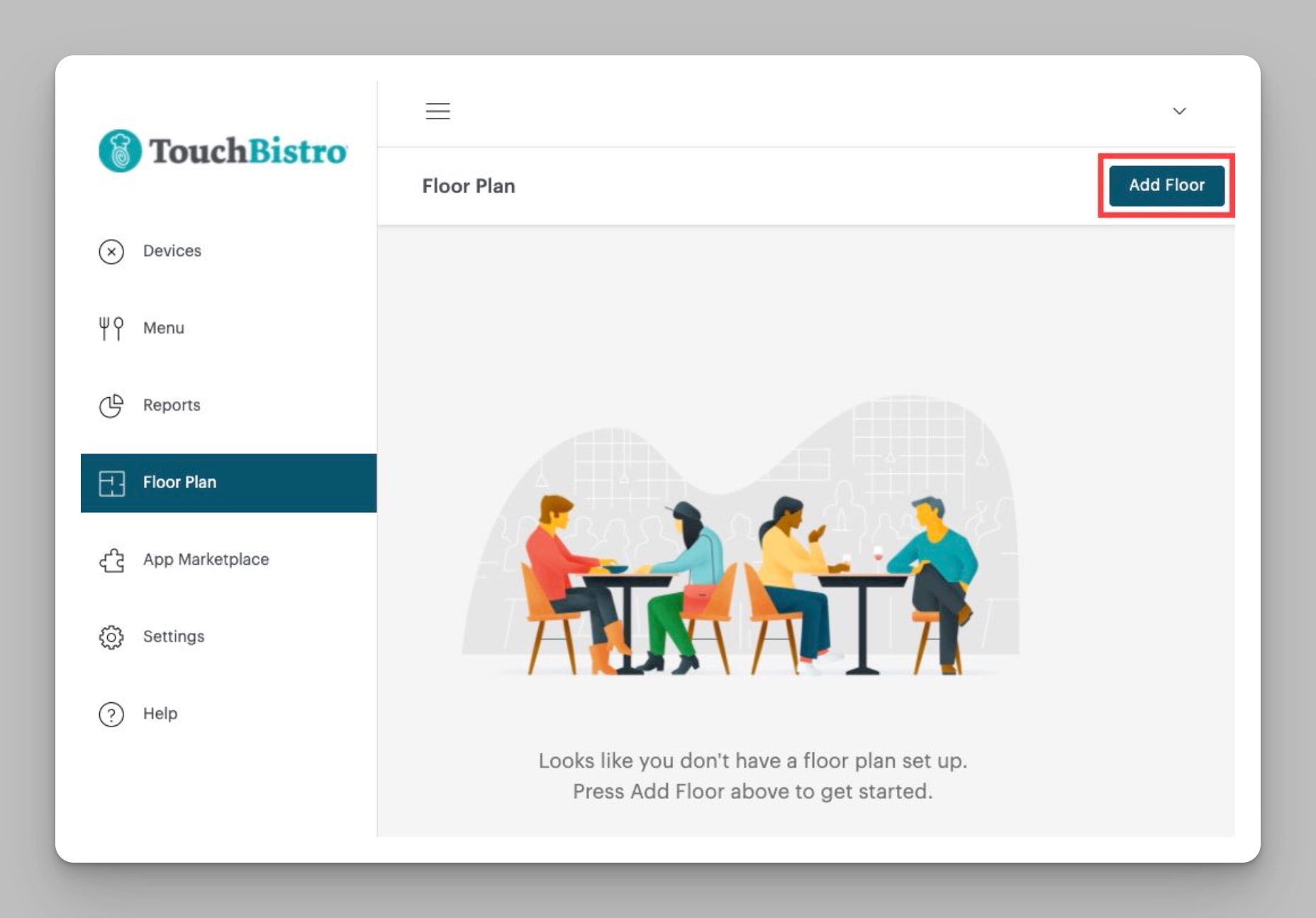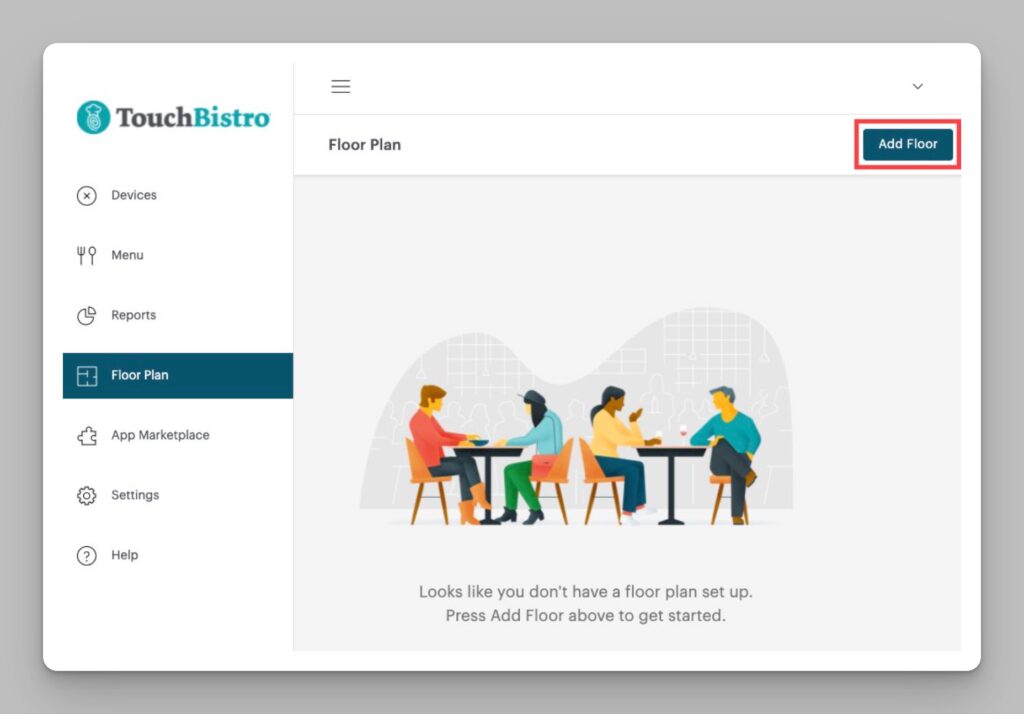 You can change your floor plan at any time and make simple table changes if customers want to move tables.
When someone calls to make a reservation, you may link a particular table at a specific time slot with the request.
Analytics provide information on how frequently tables are replaced, allowing you to evaluate the effectiveness of the staff.
Another benefit of the TouchBistro floor plan and table management feature is that it fully integrates with other powerful tools, such as tableside ordering, menu management, and reporting and analytics.
TouchBistro's floor plan and table management feature is a key selling point for the POS system. TouchBistro's floor plan and table management software allows you to lay out your restaurant floor plan, assign staff to sections, and view availability in your dining room with ease.
TouchBistro Marketing
TouchBistro Marketing is a tool specifically created for restaurants to enhance customer engagement, encourage customers to visit again, and ultimately increase revenue. On the platform, you can make personalized marketing campaigns that work with the TouchBistro POS system. With this feature, you can reach out to your customers with customized messages when it will be most effective.
TouchBistro Marketing enables restaurants to develop their own personalized and branded web application. This app allows customers to provide feedback about their dining experience, receive email updates, view promotions, and more.
This helps you to keep everything in one place and engage guests in a more personalized way.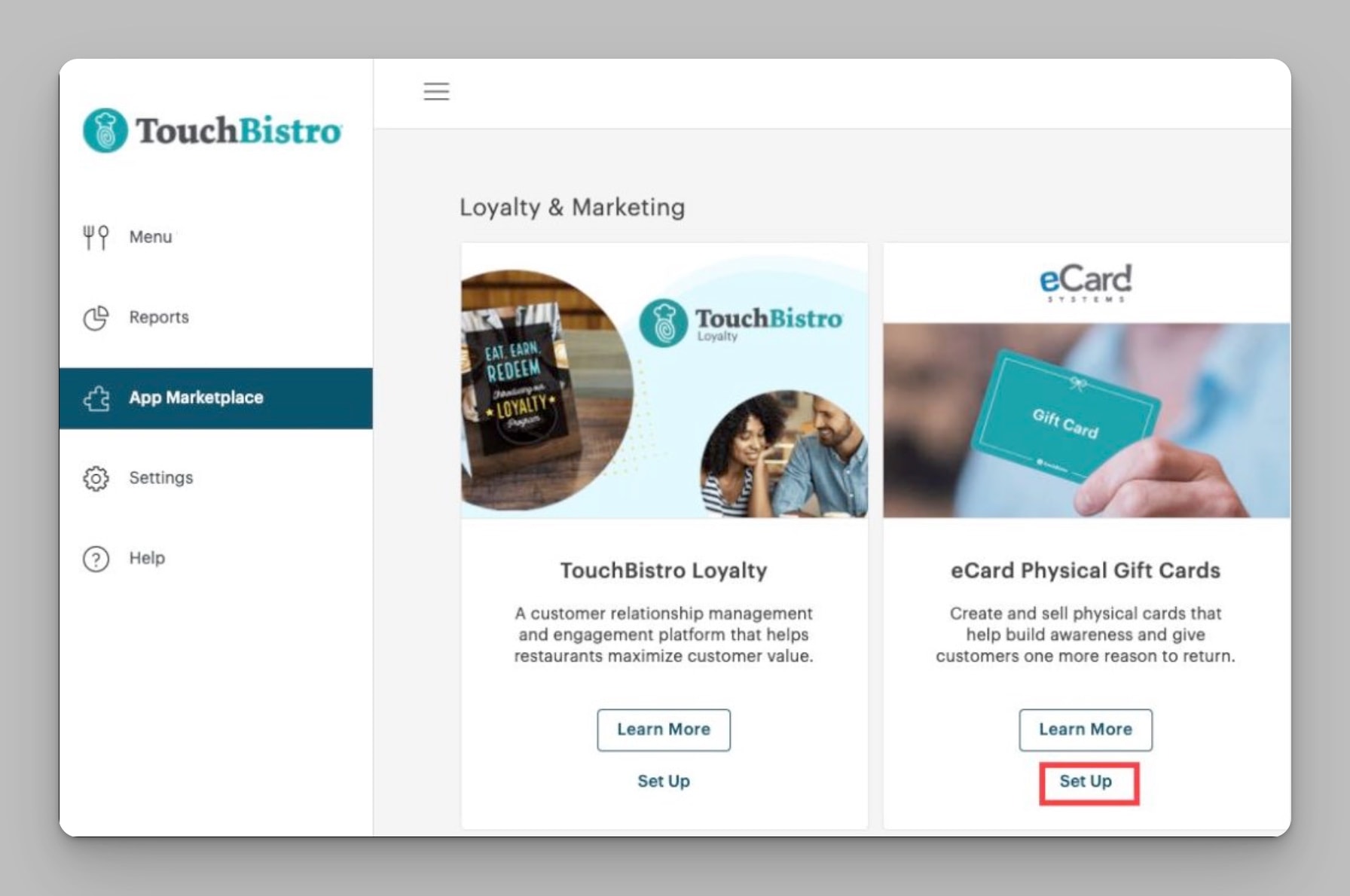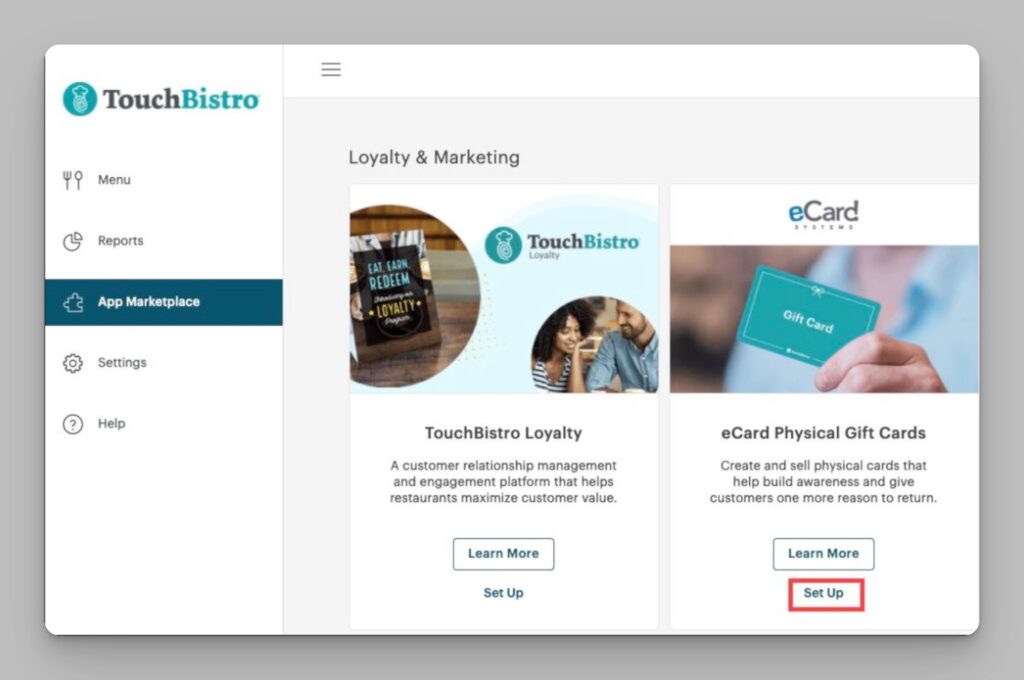 With TouchBistro Marketing, restaurants can create attractive emails using drag-and-drop email templates and simple marketing tools to showcase their brand. This feature helps you showcase your brand more effectively and create attractive promotions that encourage new customers to become regulars, while also bringing back previous customers who may have stopped visiting.
Restaurants use post-dining surveys and online reviews to collect important feedback from customers. This feedback helps them keep up their service and quality consistent.
I think the TouchBistro Marketing platform is a powerful tool that can help you create and automate custom marketing campaigns, engage guests in a more personalized way, and streamline their operations.
TouchBistro Loyalty & CRM
The TouchBistro Loyalty program is a customer loyalty program made for restaurants. It works alongside the TouchBistro POS system, giving restaurants the ability to give rewards to customers who come back again and again.
Loyalty points and rewards are automatically awarded to customers based on their purchases and the amount spent. These rewards can be personalized to each customer using their personal information and visit history.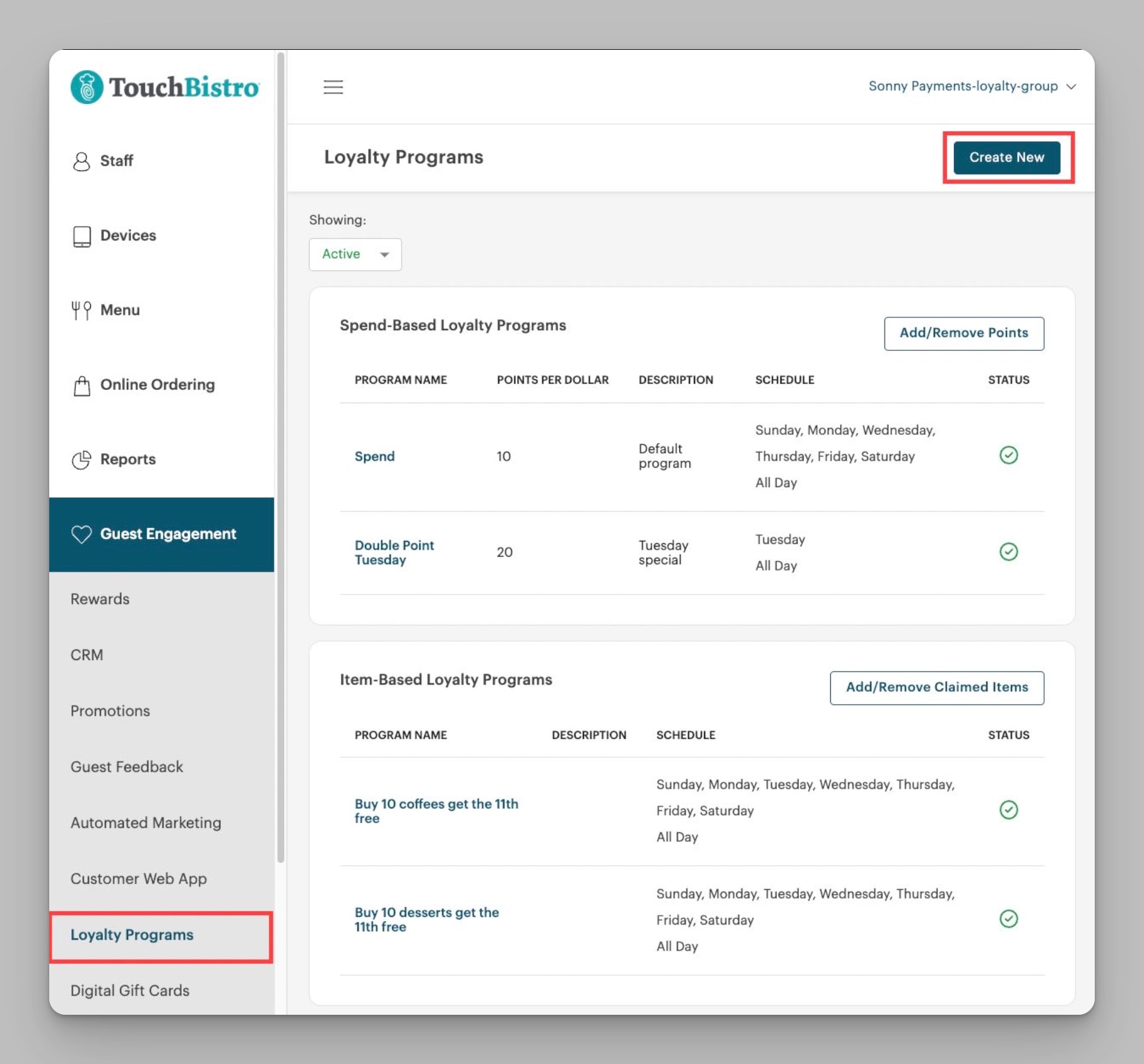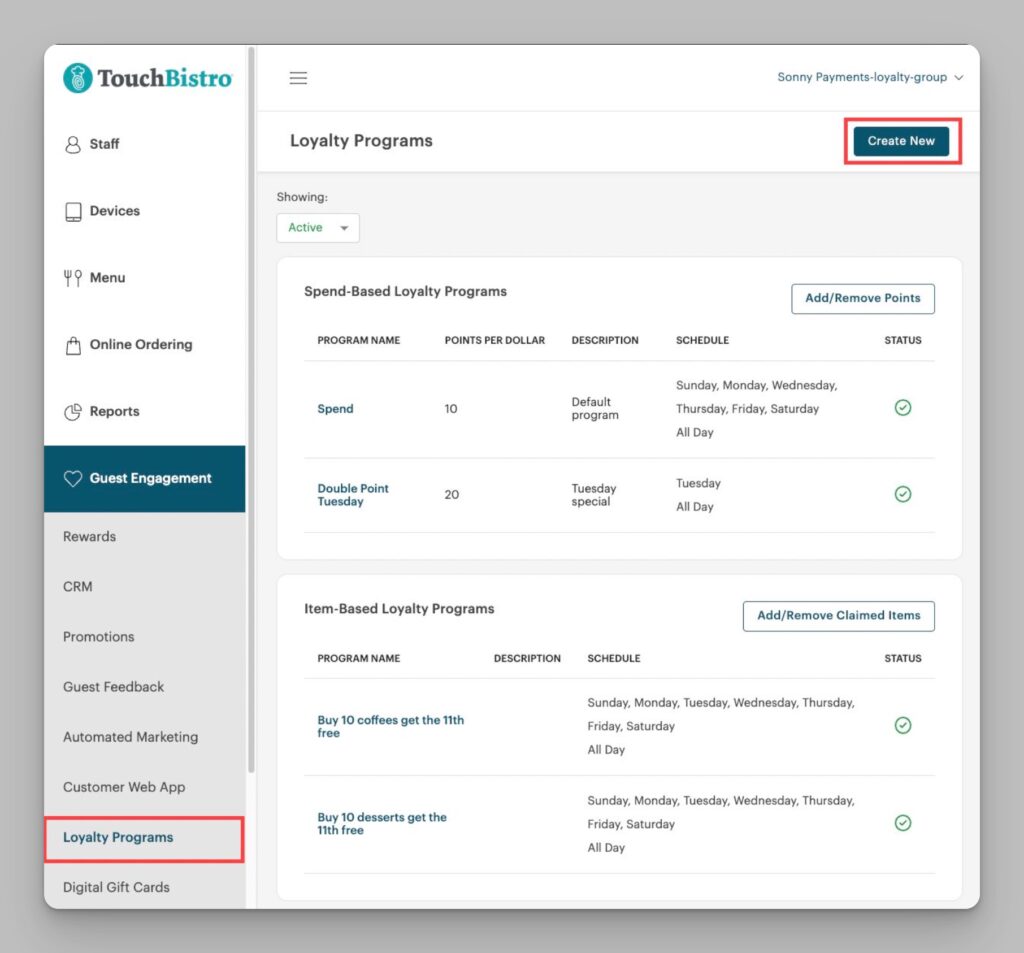 One of the key benefits of TouchBistro Loyalty is that it can help restaurants increase customer lifetime value by providing a powerful customer relationship management platform. This platform allows restaurants to capture details like the number of visits, average spending, order history, and more to give diners more of what they want.
Moreover, TouchBistro Loyalty can be integrated with TouchBistro Marketing allowing restaurants to merge guest data with advanced email marketing and in-app message campaigns.
With TouchBistro Loyalty, you can earn and redeem rewards at any of the restaurant's locations whether you order in person or online using TouchBistro Online Ordering.
The TouchBistro Loyalty add-on is $99/month, and the Premium plan is $179/month.
TouchBistro Loyalty includes:
Customer relationship management (CRM) platform
Digital loyalty accounts for all customers
Customer web app with your branding
Multiple reward options
Marketing tools for targeted email marketing promotions
Marketing and rewards reporting
Loyalty Premium also includes:
Customer feedback
Marketing automation
In-app messaging
TouchBistro Gift Cards
By using TouchBistro Gift Cards, restaurants can improve efficiency, increase the effectiveness of their marketing, and boost sales. Restaurants can enhance the guest experience and boost revenue by integrating their POS system, personalizing their designs, and enabling online purchases and digital gift cards.
The integration with the POS system unlocks powerful reporting and end-of-year reconciliation support. This helps you keep track of gift card sales and usage, making it easier to manage your finances and stay on top of your cash flow.
TouchBistro Gift Cards also have the advantage of boosting marketing efforts. Customized gift cards with designs for special occasions like birthdays and holidays can be an element of a restaurant's marketing strategy.
Guests can conveniently purchase and send gift cards to their loved ones from anywhere and at any time through online shopping and digital gift cards. In addition, guests can easily redeem digital gift cards from their smartphones, making it easy and convenient for them to use their gift cards while dining.
ToucBistro Reporting & Analytics
Reporting and analytics is an essential tool if you want to make data-driven decisions to improve your business.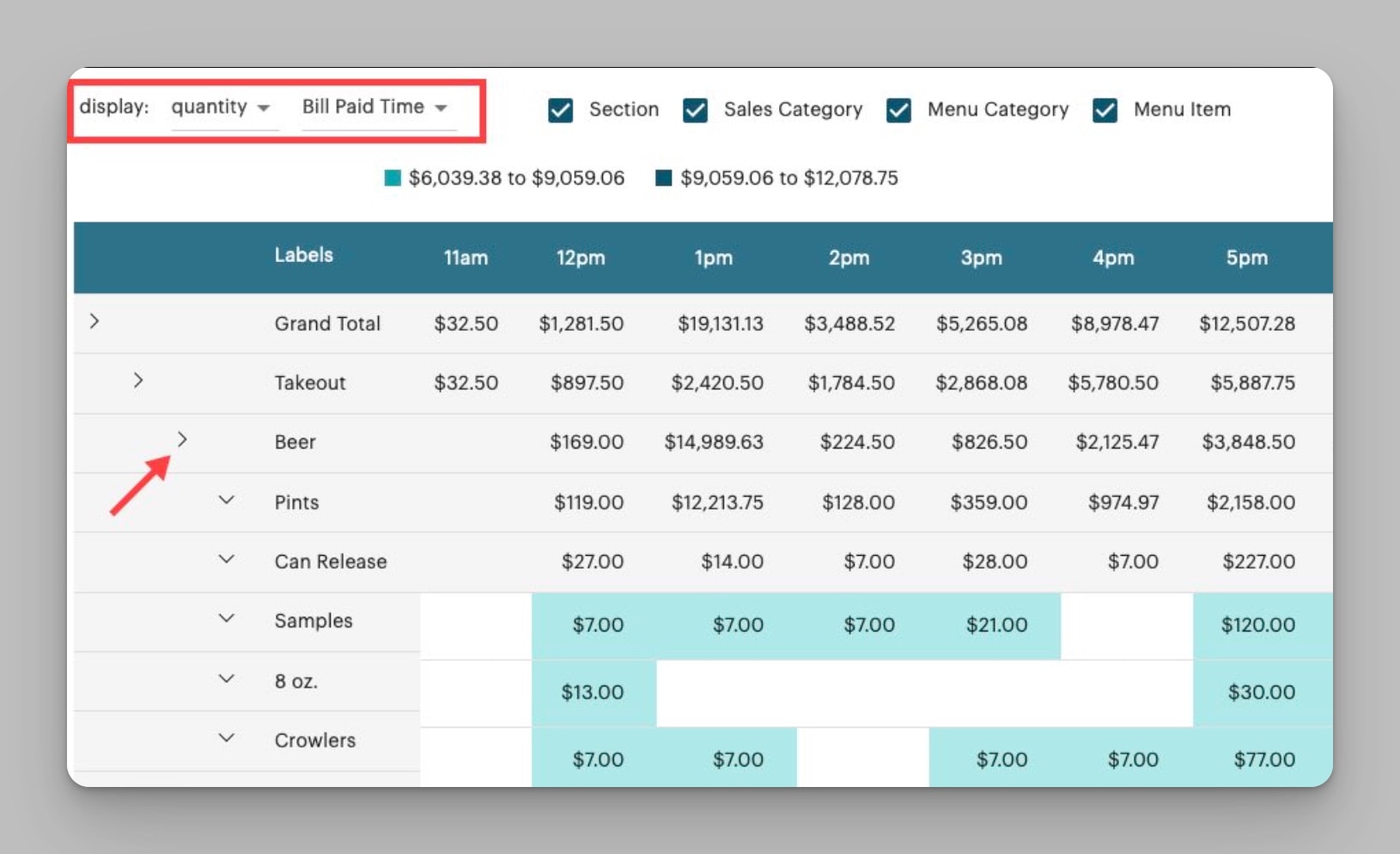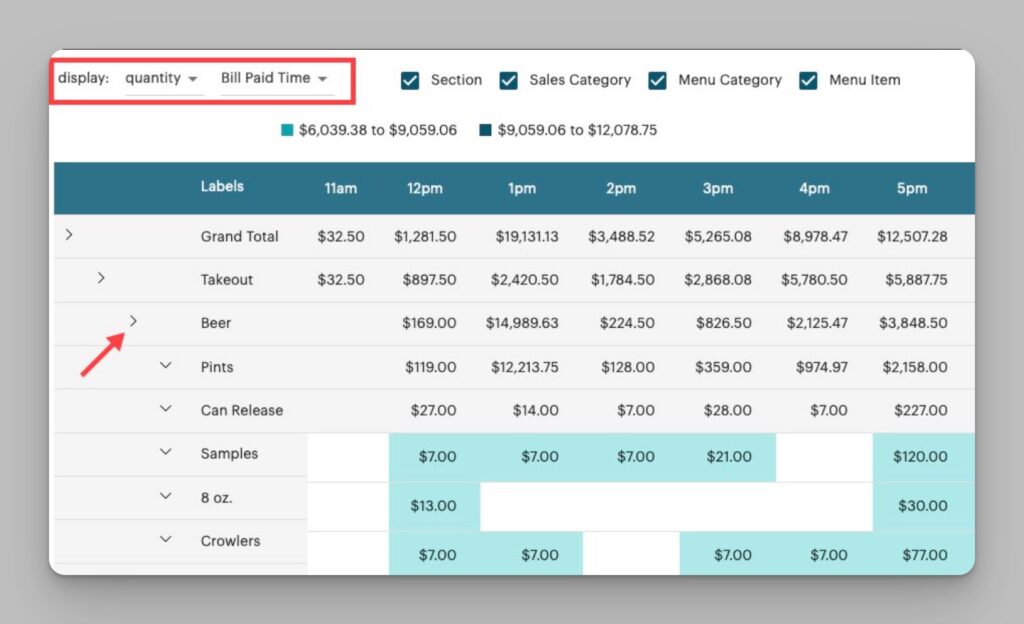 With TouchBistro's reporting platform, you can access more than 50 reports that update in real-time and are user-friendly. This way, you can focus on analyzing trends instead of wasting time trying to generate reports.
What I like about TouchBistro's reporting and analytics feature is the ability to streamline operations with data sharing. You have the option to send your restaurant's daily sales reports to important team members through email automatically.
You can share your sales data with your bookkeeper and import it into your accounting software using export options and integrations.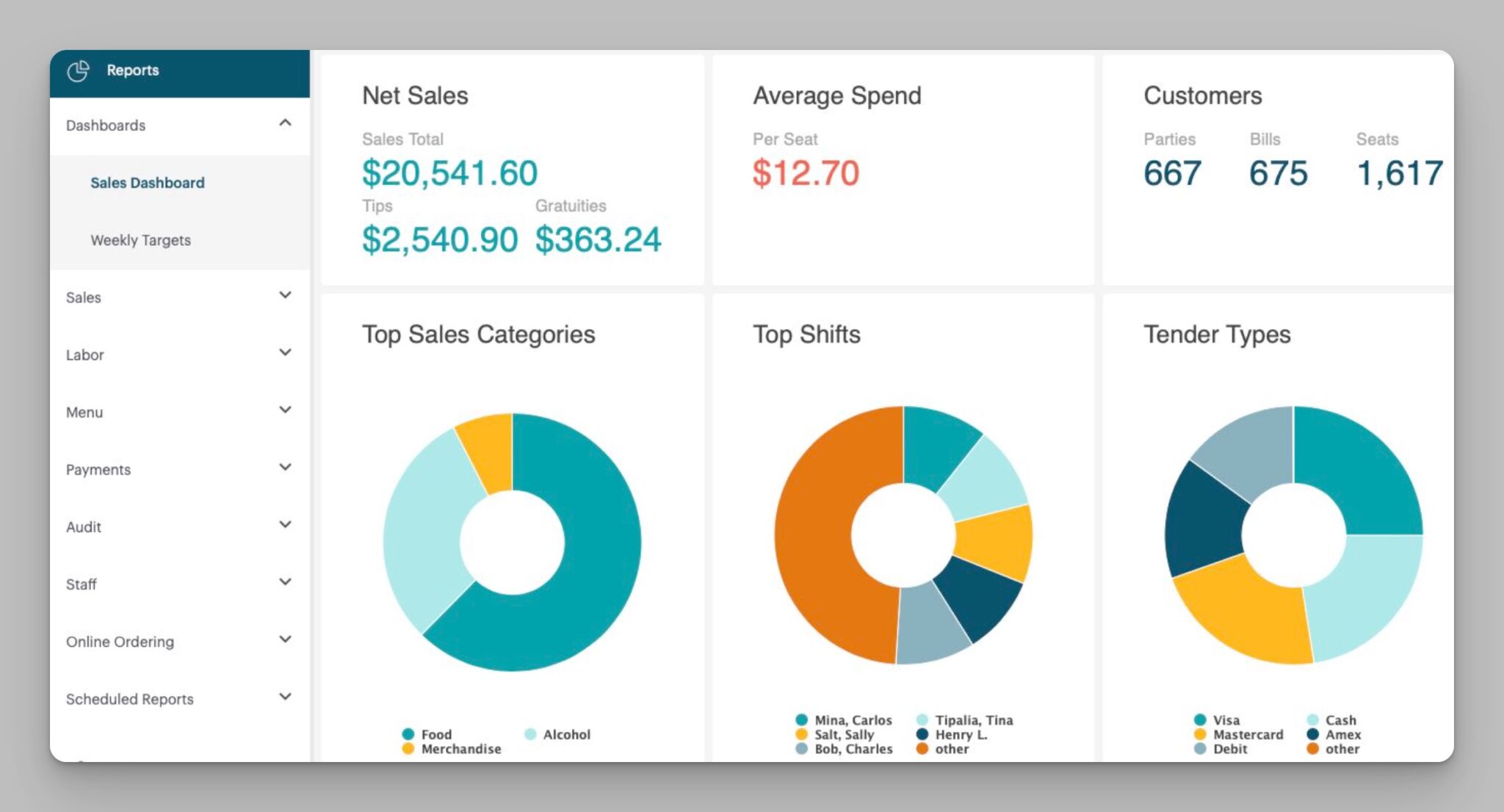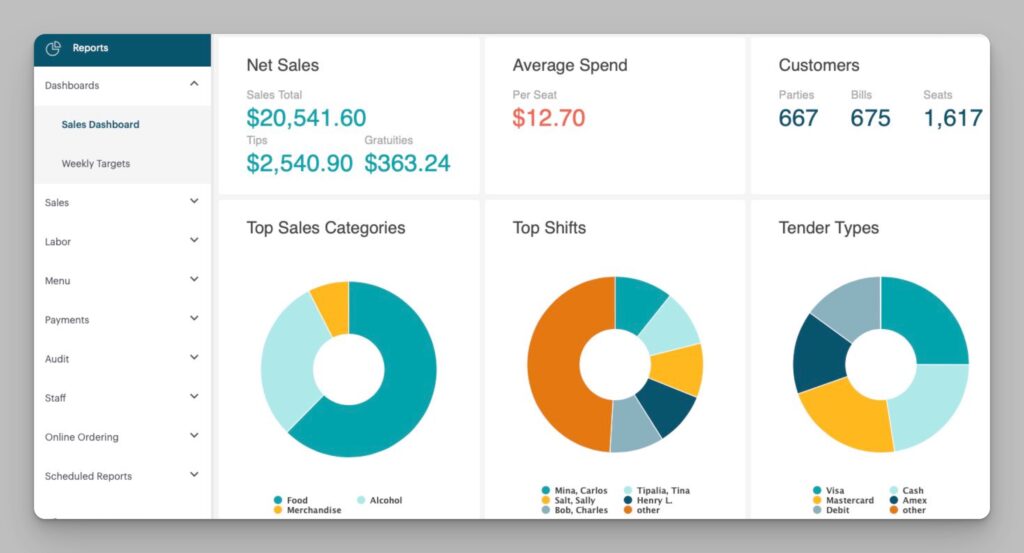 The reporting and analytics feature has the potential to boost sales by utilizing data. Analyzing customer behavior and spending habits helps in making informed decisions to increase profitability. For example, this may entail promoting specific beverages during the designated happy hour period or removing certain entrees from the dinner menu.
With TouchBistro's cloud-based POS reports, you can easily access your business data from any internet-connected device and stay up-to-date on your business performance. You can also improve service with staff insights, as detailed reports help you monitor staff performance and inform scheduling, promotions, seasonal hiring, and training decisions.
Some of the many reporting features include:
Sales, menu, payments, accounting, and labor reports
Menu items, categories, and promotion sales
Staff shifts, activities, and tips
Discounts, deletions, and voids
Statistical summaries of payments and payment types
Shifts, staff tips, and activity
Auto-schedule email reports to management
Reports on customer behavior
Taxes and accounting
Inventory tracking (by ingredient)
Export data as a CSV file
Key Features and Advantages
Over 50 real-time reports
Streamlined operations with data sharing
Cloud-based POS reports accessible from anywhere
Staff performance insights
Comprehensive insights on customer behavior and spending patterns
TouchBistro Inventory Management
The inventory management feature can help restaurants keep track of their stock levels, reduce food waste, and increase profit margins. You can track every item and incorporate food costs, to make informed decisions about which menu items to keep and which to get rid of based on profitability.
One of the better features of TouchBistro's inventory management system is its recipe logging functionality. With recipe logging, restaurant staff can record ingredient details such as costs and quantities, and build recipes directly in the POS system.
The menu items that contain the newly arrived inventory ingredients are updated automatically, saving staff time and minimizing the possibility of errors.
The inventory management feature provides real-time reports on stock levels which helps restaurant owners to avoid food waste and maintain optimal inventory levels by making informed decisions on ordering from vendors.
Additionally, customizable pop-up alerts can inform servers when an item is running low, reducing the likelihood of guests ordering items that are out of stock.
TouchBistro's inventory management feature allows restaurant owners to manage inventory levels, track ingredient usage, and receive alerts when items are running low, among other features.
When compared to its competitor, Toast, TouchBistro's inventory management feature is considered to be more basic. Toast, on the other hand, offers more advanced inventory management features, such as the ability to track ingredient costs and margins, view inventory levels by location, and set up automatic purchase orders.
TouchBistro Staff Management
TouchBistro has a basic and easy-to-use staff management system. One of my favorite features of TouchBistro is the unlimited number of users you can add to your TouchBistro account.
It allows you to add your team member's name, and photo (if you want), set their position with the restaurant, and view staff performance reports about each member of your team. If they're not doing well in one area, it's easy to provide feedback or coaching to improve.
To help you keep track of how much time your team is spending on the job, you can use the clock-in/clock-out function. You may establish accounts for each person and grant them permissions based on their responsibilities.
Employee payroll information is maintained and reports that show data on overtime hours and labor costs to assist you with calculating pay rates.
Additional staff management features:
Each shift is logged in and out by staff members.
To track activity, set security settings (low/medium/high) to assist.
Assign each employee a specific portion of the restaurant or bar to run.
In-app messaging for communicating with your employees.
Set up breaks for your team so that they no longer have to clock out and in for their rest breaks.
View real-time wage rates: Daily reports on employee hours, sales performance, and suggestions are available.
TouchBistro Cloud allows you to easily manage paydays and tax season by keeping employee-specific payroll details in the cloud.
If a server switches off because they are on break and still have open tables, TouchBistro will display a popup window asking your staff to either close their open tables or pass them on to another server.
More advanced scheduling capabilities: If you want to handle advanced shift scheduling and pay processes, you'll need to install one of TouchBistro's integration partners, such as 7shifts. It's free if you have one location with 10 or fewer employees; paid subscriptions begin at $17.99 per site for up to 20 people.
TouchBistro Profit Management
TouchBistro has partnered with restaurant management platform MarginEdge to bring powerful new back-of-house features to TouchBistro's POS. These new tools provide improved visibility into your restaurant's finances and operations, enabling data-driven decisions to boost profitability.
With TouchBistro Profit Management, you gain real-time inventory tracking and cost management. The system connects directly to your vendors to update ingredient costs and quantities in your recipes automatically. You'll be able to calculate plate costs with accuracy and adjust menu pricing based on profitability data.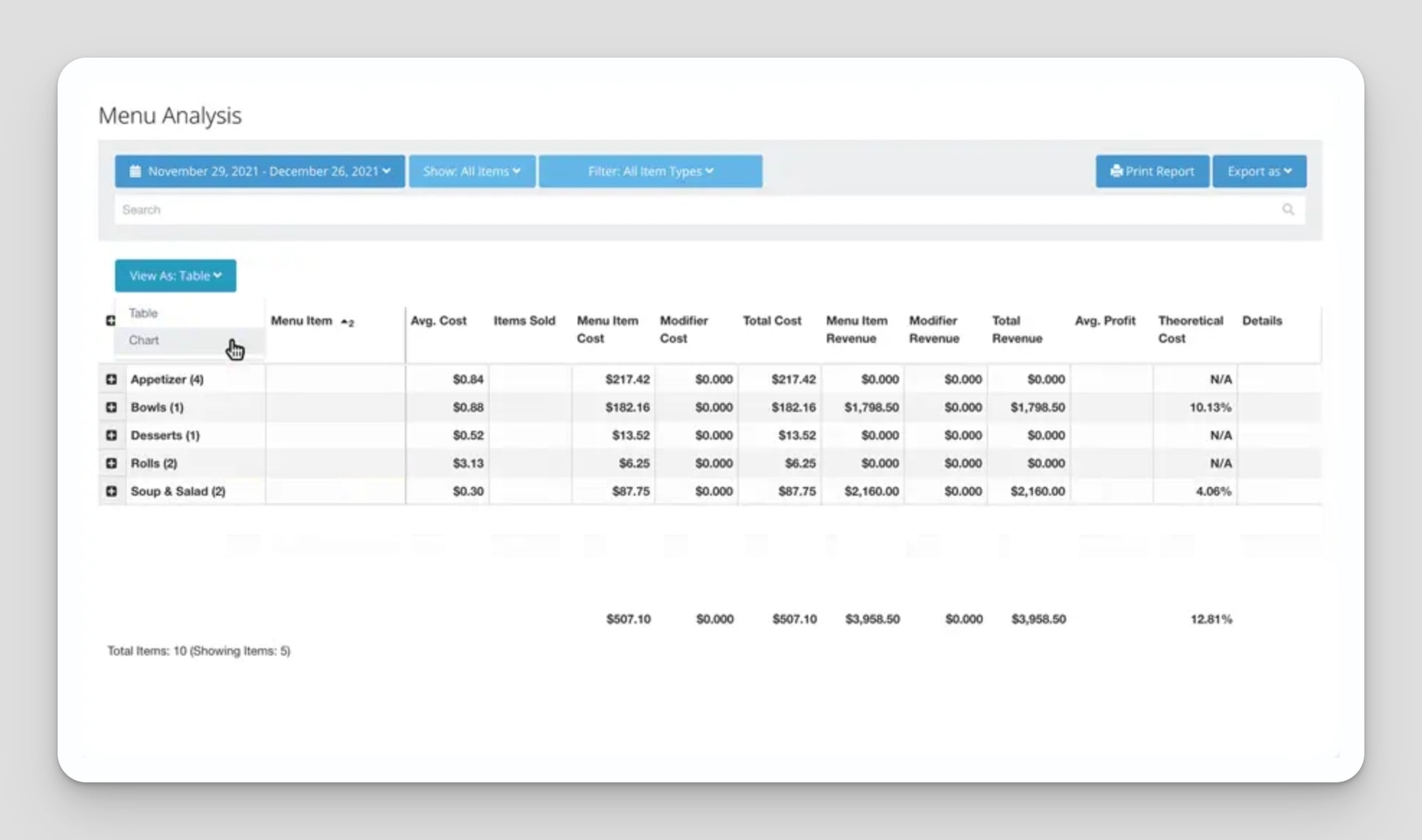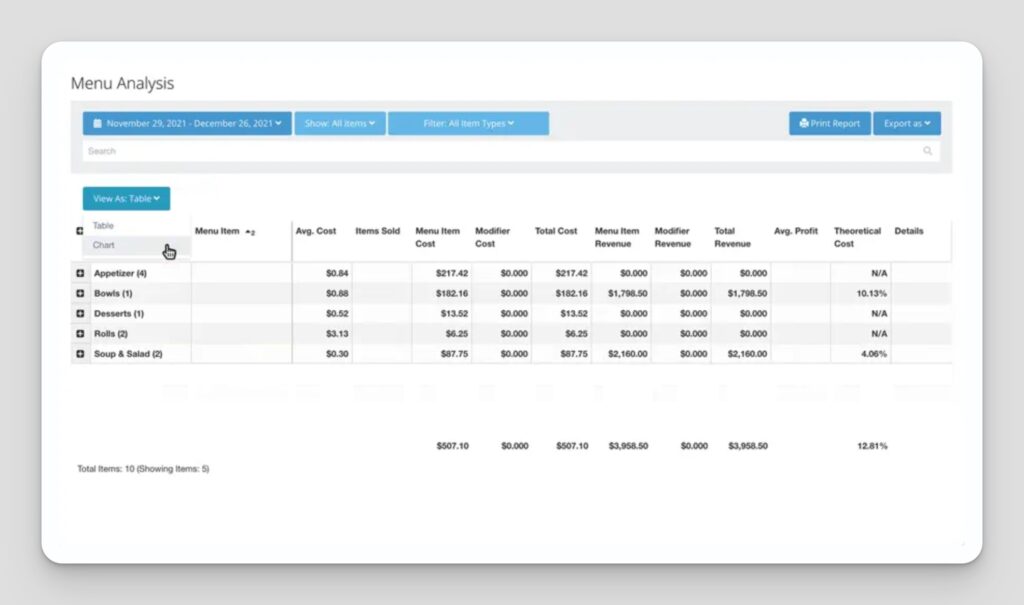 Budget tracking tools allow you to set targets and monitor spending across all facets of your business. Bill payment is integrated at no additional fee, saving you money. TouchBistro Profit Management synthesizes sales, budget, inventory, and other metrics into interactive reports and forecasts to inform your operational decisions.
By syncing seamlessly with the TouchBistro POS, the new Profit Management module bridges the gap between the front and back of house. Now your business has a unified view of restaurant operations and finances in one intuitive platform.
With these tools in place, you can streamline workflows, minimize waste, negotiate with vendors, adjust to market conditions, and make strategy decisions confidently.
Integrations with Software Partners
TouchBistro offers a variety of integrations from accounting software to staff scheduling and payroll.
TouchBistro offers integration with Sage Accounting software, which can streamline financial transactions and help businesses better manage their finances.
Restaurants can save time on bookkeeping and prevent duplicating data entries in their accounting records by integrating TouchBistro with MarginEdge and Shogo, which are both compatible with QuickBooks.
TouchBistro offers integration options for staff scheduling and payroll management. There is a cloud-based employee management platform called Push Operations that integrates various HR tasks such as payroll, time tracking, and scheduling, all in a single easy-to-use platform.
The 7shifts tool assists restaurant owners in scheduling staff, reducing labor costs, and communicating with staff effectively.
TouchBistro allows integration with online ordering aggregators such as Deliverect. This integration establishes a connection between the TouchBistro POS and leading delivery platforms, streamlining delivery management.
TouchBistro has integrations with payment processing partners such as Barclaycard and Square. Barclaycard provides the necessary technology for fast and reliable payments, while Square's payment processing is both fast and secure.
Customer Support
TouchBistro provides comprehensive customer support services, which include remote installation assistance, comprehensive training, and round-the-clock support via phone, chat, or email.
The support specialists of the company are located in North America and are available 24/7, even on holidays. They can assist you in troubleshooting issues and answering inquiries. Language: English (US).
TouchBistro specialists are able to remotely access a customer's POS system from any location around the world in order to identify and fix issues.
TouchBistro Alternatives
TouchBistro is not the only option out there. Here are four excellent alternatives to TouchBistro that you might want to consider. You can also read more in my review of the 5 best restaurant POS systems.
Square for Restaurant POS – A great restaurant POS that's easy to use and has a free plan that covers the essential needs of smaller restaurants. Read my full review on Square for Restaurants.
Lightspeed Restaurant POS – Recommended for full-service restaurant owners wanting a feature-rich, reasonably priced all-in-one iPad POS system with over 200 third-party integration tools. Read the full Lightspeed review.
Toast POS – Good for restaurants that want to get started with a free basic POS plan. Upgrade for advanced digital ordering and inventory management features. See my full review of Toast.
Description:

The most innovative POS system on the market

Best for restaurants that want to get started with a free basic plan with the option to upgrade to many advanced features and integrations.

Description:

Designed by restaurant industry veterans

Best for independent full-service restaurants looking for a well designed, feature-rich and secure cloud/server-based POS system.

Description:

Cleverly crafted POS with exceptional design

Best for upscale eateries seeking powerful data insights, retail features, and extensive integration possibilities.

Description:

Best for small restaurants and coffee shops

A small business POS for establishments that need a subscription-free plan, smooth transactions and easy-to-operate retail features.

Description:

Excellent hardware options and no long term contracts

All-in-one POS solution with modern restaurant-specific features for fine-dining, QSRs, bars, and food trucks.
Review Summary
TouchBistro is a great POS solution for any restaurant owner wanting to automate time-consuming operations at a reasonable price, with an easy-to-use user interface, several integration choices, and a flexible pricing plan.
The Reservations add-on can be a game-changer for restaurant management systems, as is the Customer Loyalty module. However, the cost of these add-ons, in addition to iPads, licenses, and an iMac Mini for offline capabilities, can make a TouchBistro system more expensive than some other systems.
TouchBistro is ideal for businesses with spotty internet connectivity, which also want to use a system stored locally rather than one entirely dependent on the internet. However, you may be disappointed that Android devices and PC computers are incompatible.
About TouchBistro
TouchBistro is a company that provides an all-in-one POS and restaurant management system that makes running a restaurant easier. The company was founded in 2010 with the mission of providing restaurateurs with innovative technology that makes running a restaurant easier. TouchBistro started with its core product, the point of sale, and has since expanded to offer an all-in-one restaurant management system that includes payment processing, online ordering, reservations, and more.
Core values and mission
TouchBistro's values are passion, collaboration, respect, accountability, and innovation. These values drive individual and team efforts toward the best possible outcomes for customers, colleagues, and partners.
Market presence
As of 2023, TouchBistro has powered more than 29,000 restaurants around the world. The company has deployed over 64,000 terminals and processes over $13 billion in payments annually.
Industry recognition and awards
TouchBistro has received several awards and market recognition in the restaurant technology and business industries. TouchBistro has been recognized internationally for its software and success, receiving Industry Awards and Business Awards in the years 2014 to 2022, including the Sourceforge 2022 Winter Top Performer, Software Advice 2021 Front Runners, and the Deloitte Technology Fast 50 Leadership Award in 2018. In addition, TouchBistro was named the winner of the 2020 Best Restaurant ICX Elevate Award for its integrated restaurant reservation and guest management platform by the Interactive Customer Experience (ICX) Association.
Sources: