In the United Arab Emirates' rapidly expanding $16.9 billion food service industry, choosing the best restaurant POS system is critical for success.
With a diverse landscape ranging from street food stalls to upscale dining establishments, the UAE restaurant sector incorporates various cuisines, innovative models, and a growing customer base.
Independent restaurants, mainly full-service, limited-service, and cafes/bars, account for over 70% of total sales value in the market, which is the second largest in the Gulf region.
Ready to discover which POS system suits your UAE restaurant? Let's get started to find the solution that meets your specific needs and supports your growth.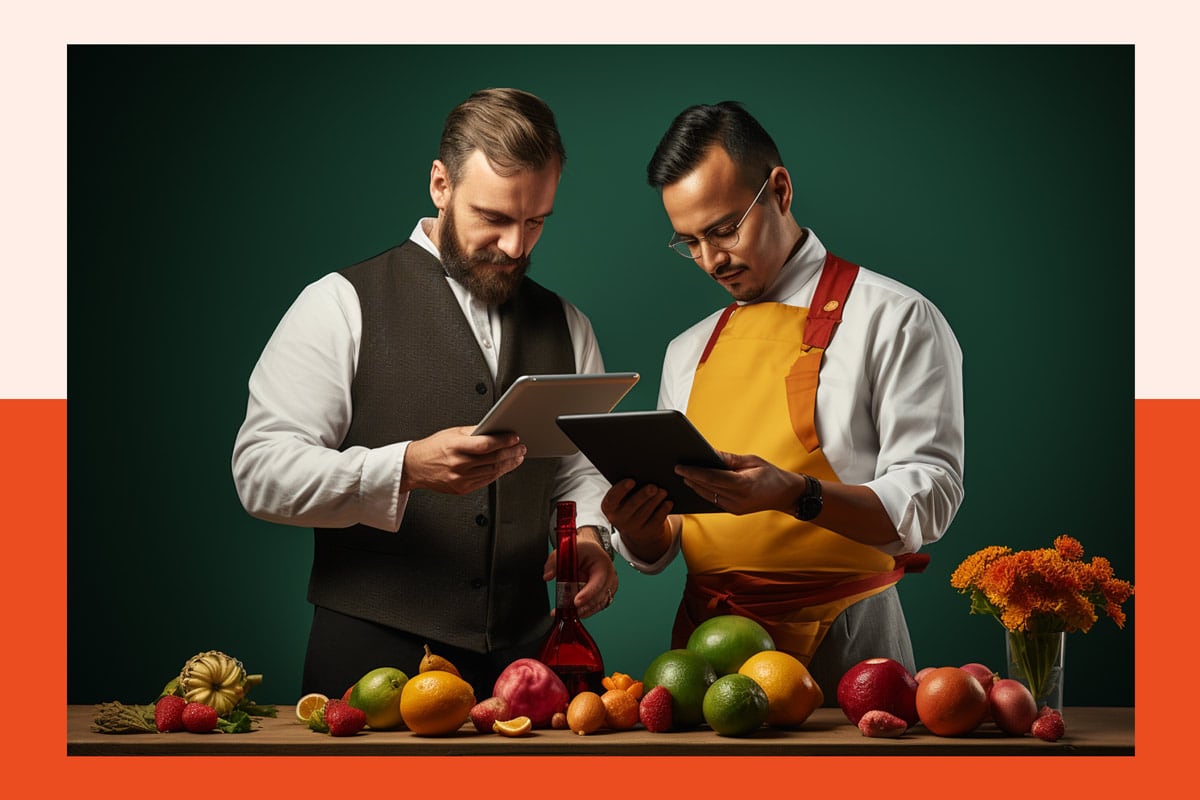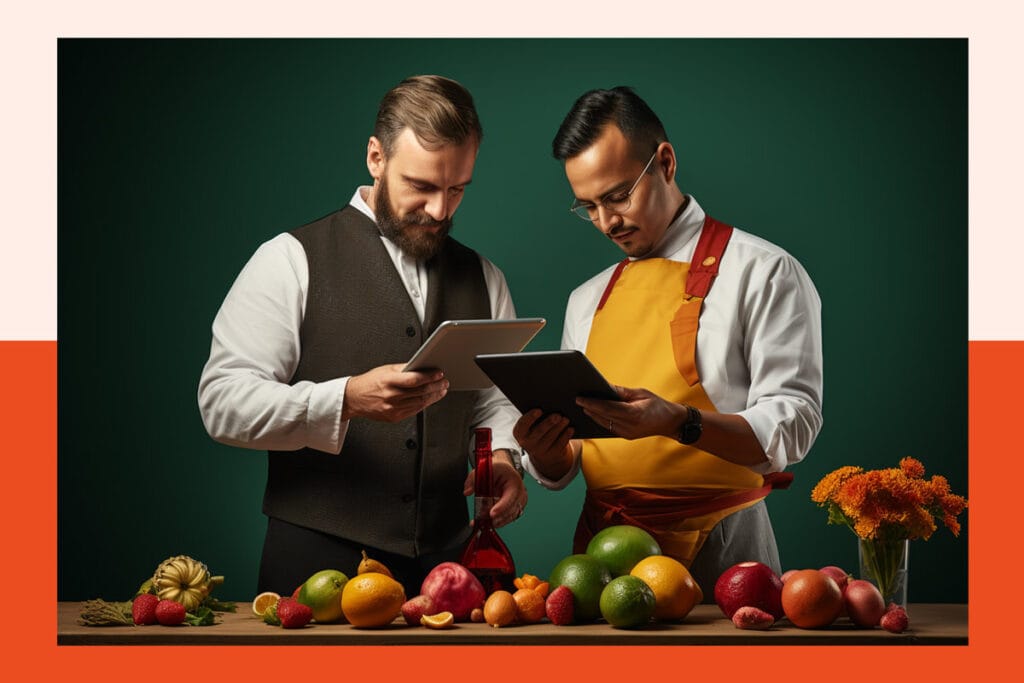 The Top 7 Restaurant POS Systems in UAE
Foodics – Advanced all-in-one, cloud-based restaurant management system based in the Middle East.
Sapaad – Best for restaurants aiming to manage multiple order channels in one centralized system.
TouchBistro – Designed by restaurant industry veterans for independent restaurants.
Lightspeed – Best for upscale eateries seeking powerful data insights and retail features.
POSist – Suits a wide range of restaurants due to its scalable and comprehensive features.
PetPooja – Best for medium to large restaurants looking for a complete management solution.
PosBytz – Its all-in-one cloud-based platform efficiently manages both in-house and online operations.
How We Chose the Top UAE Restaurant POS Systems
Wondering how we picked these POS systems for our ultimate guide? We've got a mix that caters to the diverse and dynamic restaurant scene in the UAE. Here's a quick rundown:
Regional Providers
Foodics: A homegrown hero from the Gulf, Foodics understands the unique needs of the Middle Eastern market.
Indian and East Asian Systems
Sapaad, Posist, PosBytz, PetPooja: These systems have a strong presence in the UAE and are well-versed in the intricacies of Indian and East Asian cuisines, which are hugely popular in the region.
Global Players
TouchBistro and Lightspeed: These are big names in the POS industry. They may not be based in the UAE, but they've got resellers in the country, making them easily accessible to local businesses.
Each of these systems was chosen based on their usability, feature set, customer support, and how well they fit into the UAE's booming restaurant industry. So, whether you're a small café or a large full-service restaurant, you'll find a POS system in this list that's just right for you.
Ready to dive deeper into each system? Let's go!
Foodics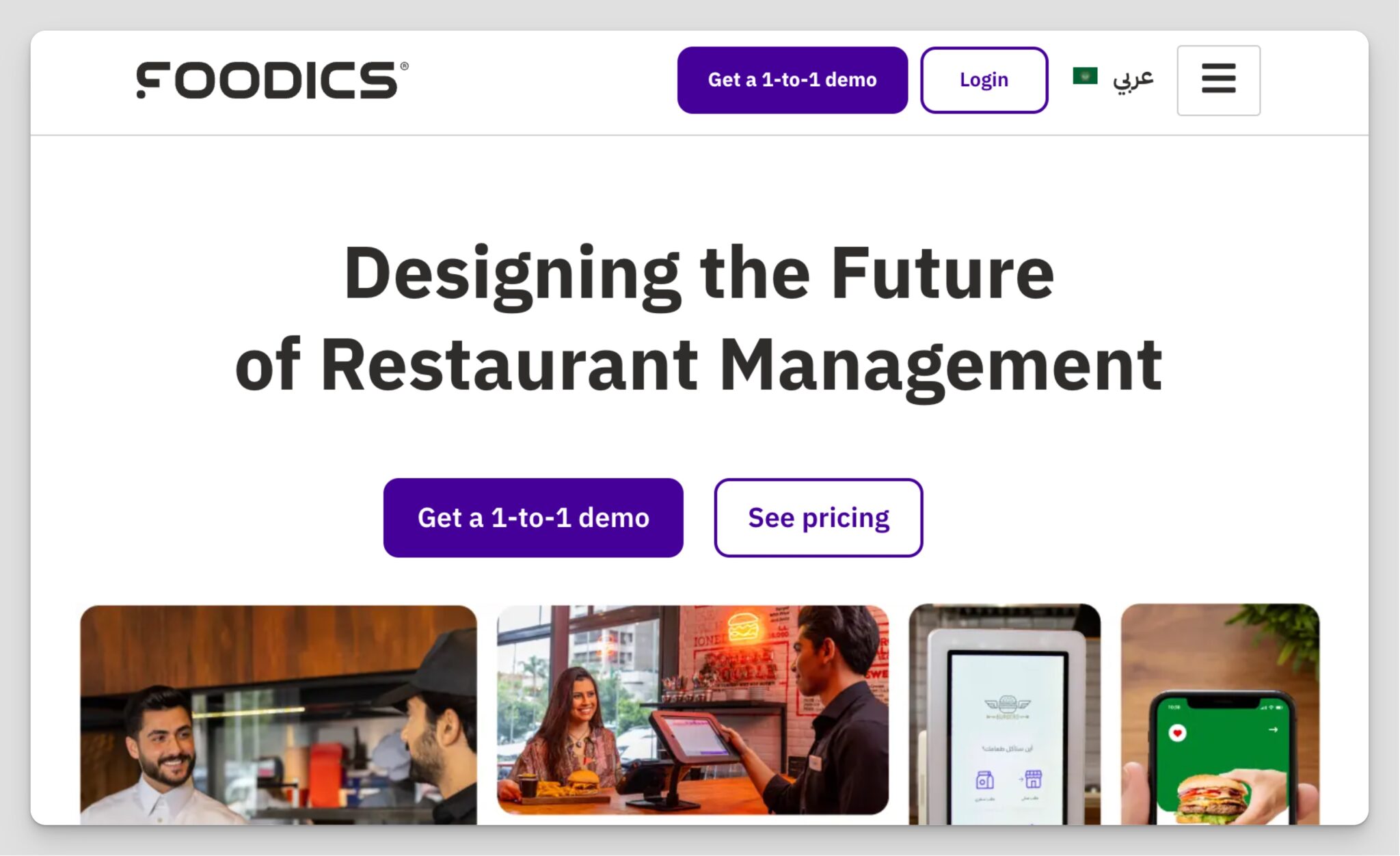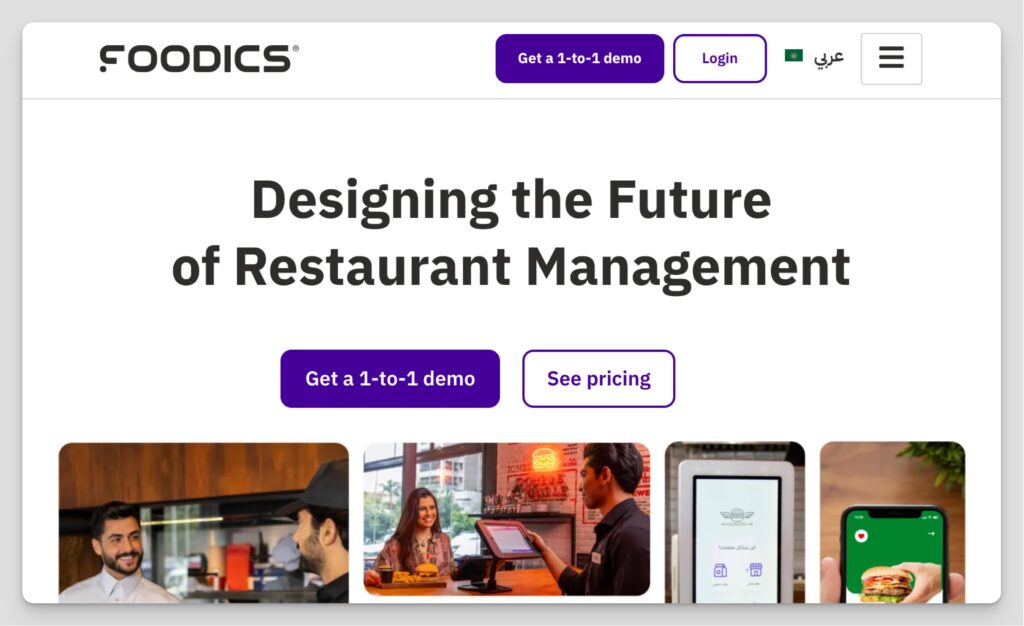 Foodics is a powerful POS solution that simplifies operations for food service businesses. Serving more than 22,000 restaurants this innovative POS solution is based in Saudi Arabia and is also available in the United Arab Emirates, Egypt, and Kuwait.
As a cloud-based POS system, Foodics is designed to offer flexibility and convenience, providing users the ability to manage their business anytime, anywhere. Its comprehensive range of features is tailored to fit a variety of business types, be it a small café or a large food chain.
In addition to its robust core features, Foodics offers unique solutions that cater specifically to the Middle Eastern market.
These include multi-lingual support, VAT compliance, and integrated delivery and reservation services. The system also provides detailed analytics and reporting capabilities, allowing business owners to make data-driven decisions.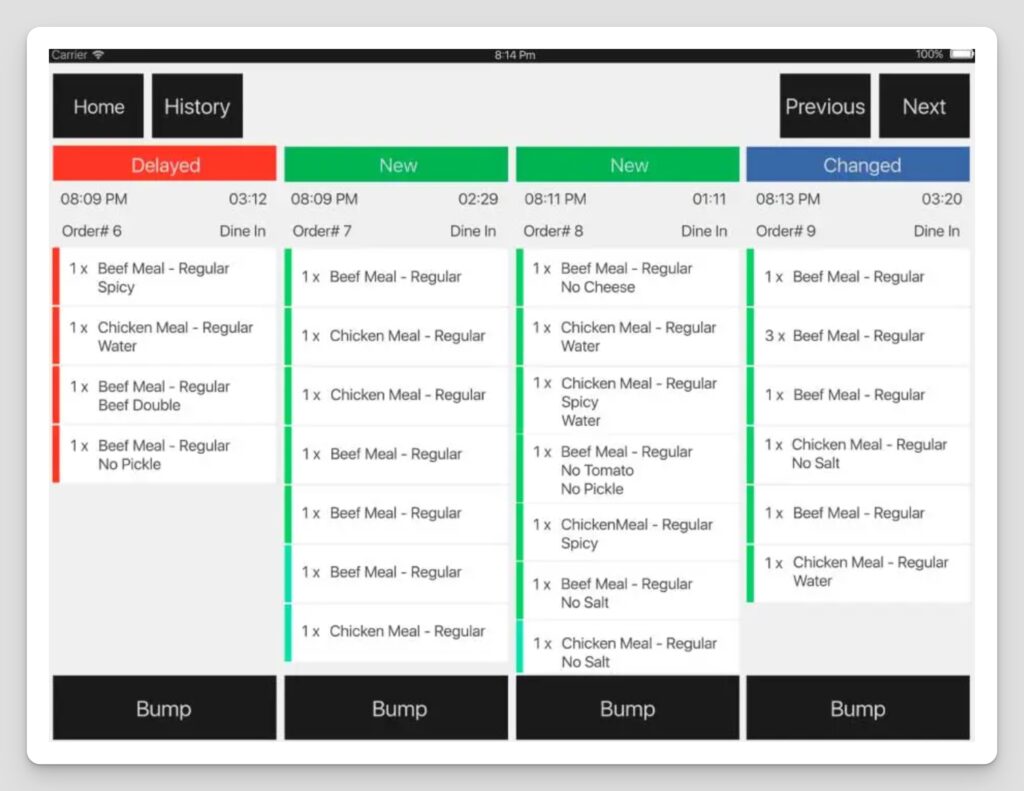 Key Features of Foodics
Cloud-Based POS System: With Foodics, restaurant owners can manage their operations from anywhere. The cloud-based feature allows users to keep an eye on sales and inventory remotely, making real-time management a breeze.
Efficient Front-of-House Management: Foodics empowers business owners with a suite of user-friendly tools to manage their front-of-house operations with ease, flexibility, and precision.
Customer Management: The system offers comprehensive CRM functions, enabling businesses to easily compile customer data and reward customer loyalty with accurately targeted rewards, gift cards, and loyalty programs.
Payment Solutions: To facilitate a faster and more secure checkout process, Foodics integrates Foodics Pay with your Cashier App. This allows businesses to present their customers with multiple payment solutions, ensuring a hassle-free payment experience.
Foodics Marketplace Integrations: The Foodics Marketplace allows businesses to enrich their POS system by integrating a multitude of applications ranging from finance & accounting to delivery & online ordering. This offers businesses a comprehensive suite of tools beneficial to boost overall efficiency.
---
Sapaad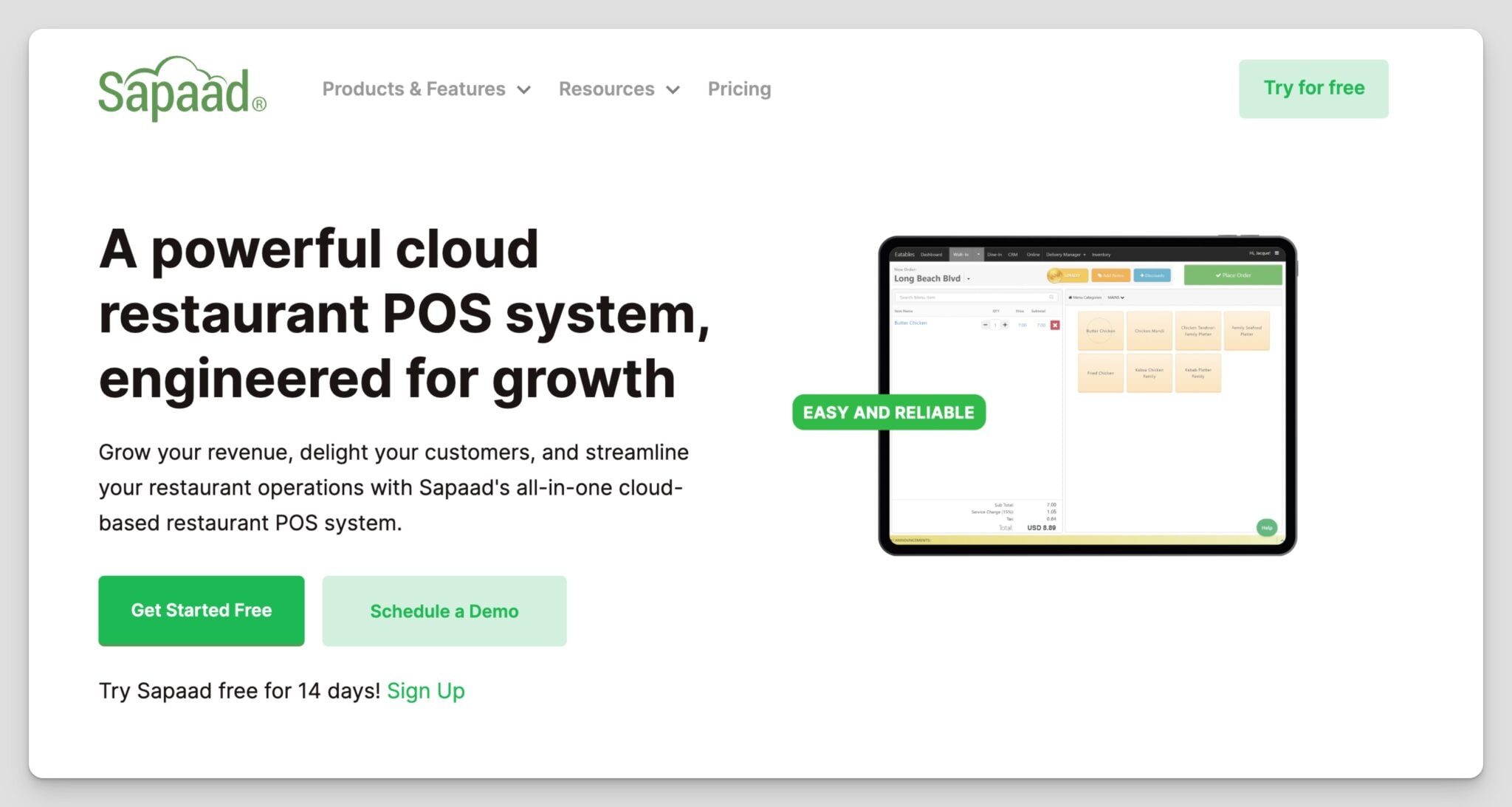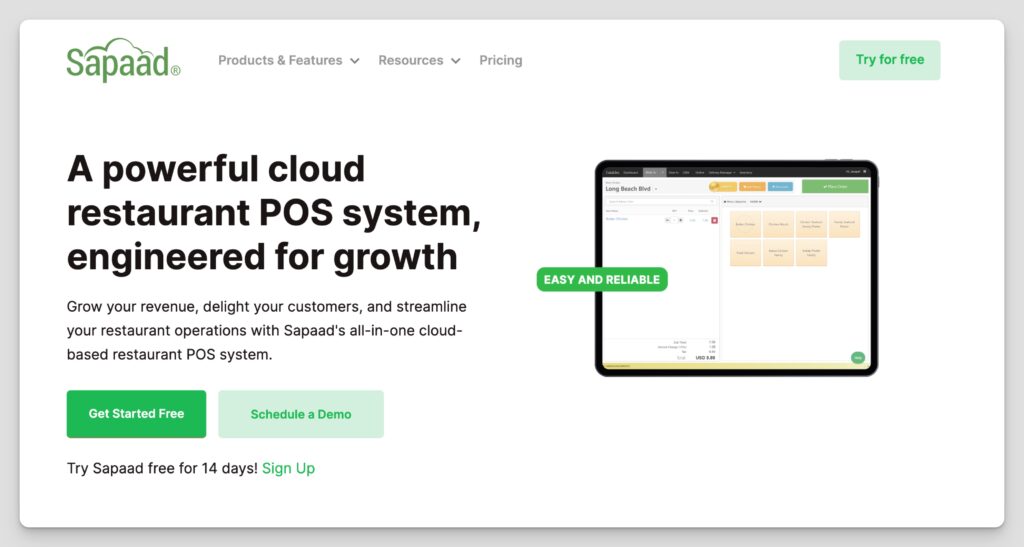 Sapaad is a Singapore-based company that is also located in the UAE. They provide cloud-based point-of-sale systems specifically for the restaurant industry.
Designed with the needs of small cafes to multi-chain restaurants in mind, Sapaad offers accessible, cost-effective solutions for POS, delivery & takeaway, inventory, and customer loyalty.
Apart from its intuitive interface, what sets Sapaad apart is its compatibility across multiple platforms, including web, Android, and iOS. This feature affords restaurant owners the ability to access and manage their business anytime, anywhere.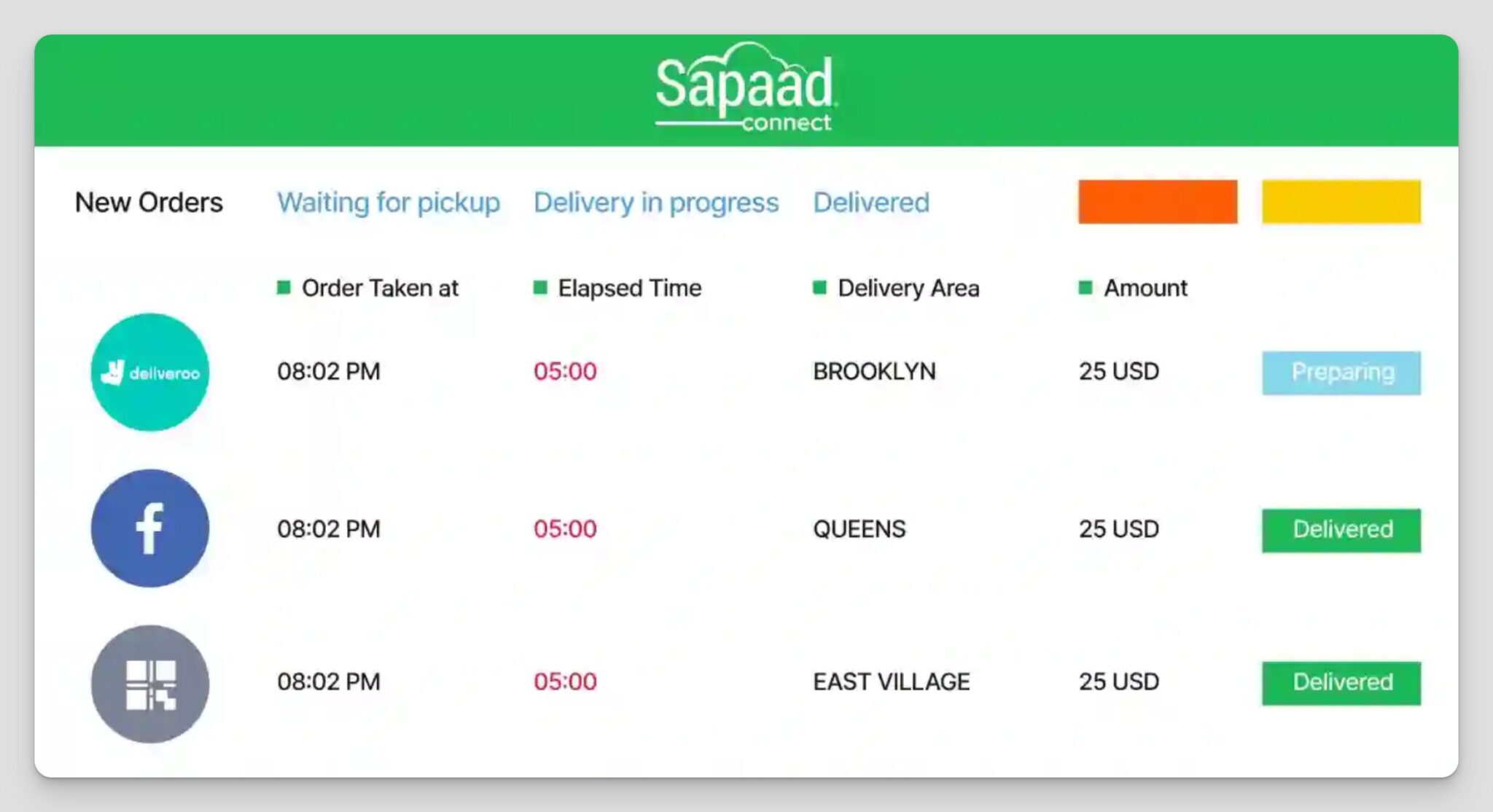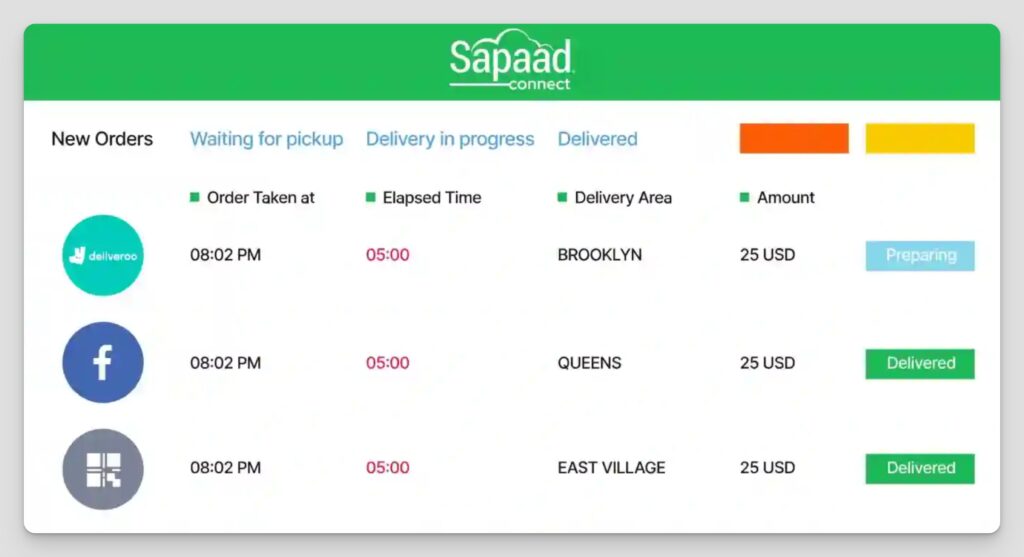 Key Features of Sapaad
Cloud-Based POS System: Sapaad's cloud-based Point of Sale (POS) system offers high usability standards such that restaurant owners can serve their customers efficiently, regardless of dine-in, take-away, or home delivery orders.
Table Management: Sapaad enables restaurants to manage their dine-in operations with a fully customizable table layout. The system also offers the ability to take orders directly on a tablet and review all running orders on a single screen.
Analytics & Reporting: The powerful business dashboard in Sapaad's POS system gives restaurant owners real-time insights into their business performance. It allows owners to analyze and print reports tailored to their needs.
Order Integration: Sapaad Connect gives restaurant owners the ability to integrate their POS system with multiple food ordering platforms, enabling efficient menu management and order fulfillment.
Customer Relationship Management: The system hosts a comprehensive customer database tracking profiles, addresses, and order history, thereby making customer management a streamlined process.
Kitchen Display System: Sapaad's Kitchen Display System (KDS) is designed to improve your kitchen's efficiency by managing online and offline orders on a single screen. This feature ensures seamless communication between the front of house and kitchen, leading to quicker service times.
Payment Integration: The POS system is integrated with some of the most secure payment gateways worldwide, giving customers a range of convenient payment options.
Through these features, Sapaad offers restaurant owners a comprehensive, all-in-one platform to manage their operations with remarkable efficiency. It's a solution that not only simplifies restaurant management but also drives growth and enhances customer experience.
---
TouchBistro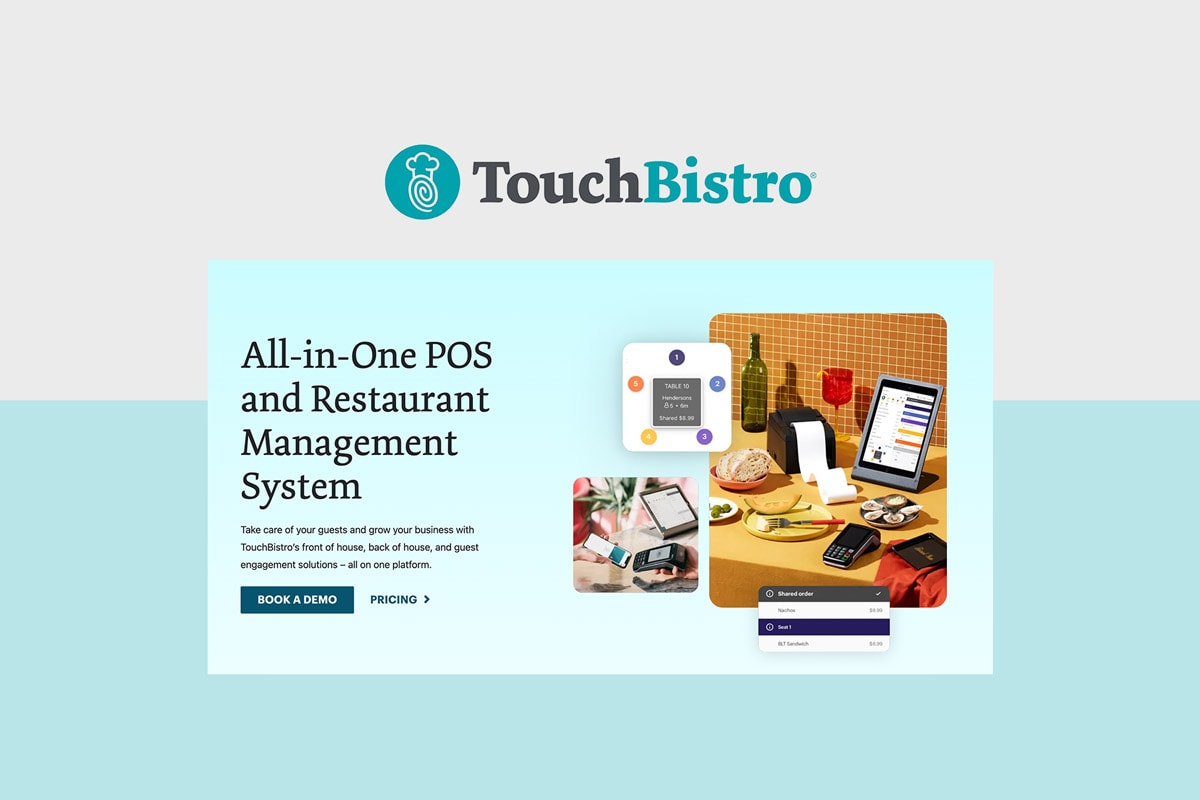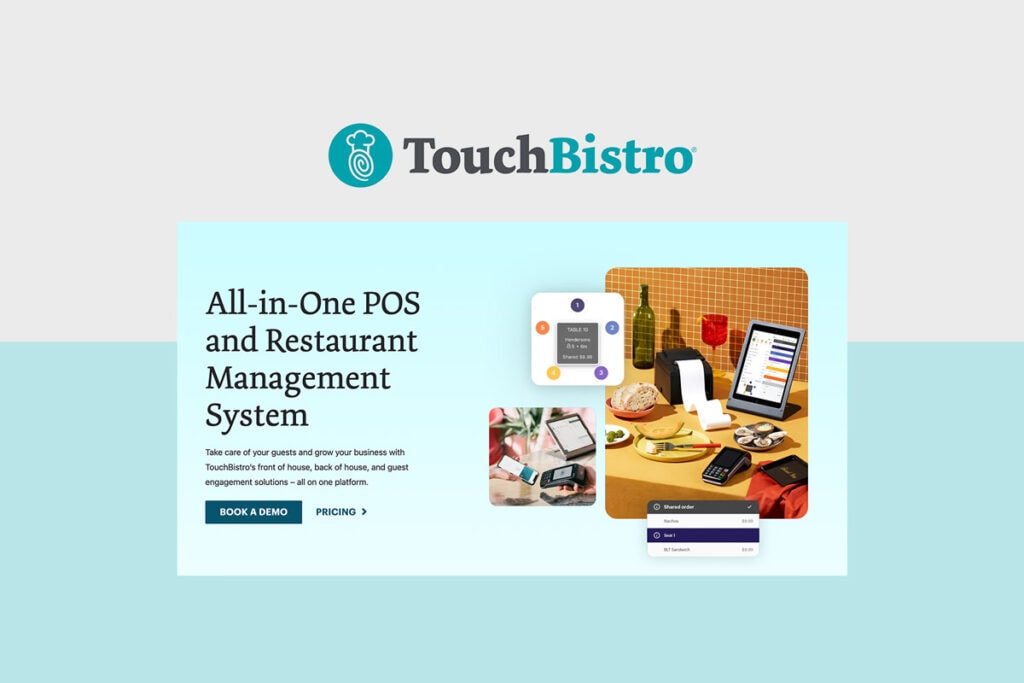 With a vision to make restaurant operations more efficient, TouchBistro was founded in 2011 and has since grown to serve over 29,000 restaurants in hundreds of cities around the world. This award-winning company is recognized as an innovative leader in the restaurant POS industry.
TouchBistro, an iPad-based POS system, is designed to help restaurants manage reservations and process orders quickly. The platform provides critical front-of-house, back-of-house, and guest engagement solutions.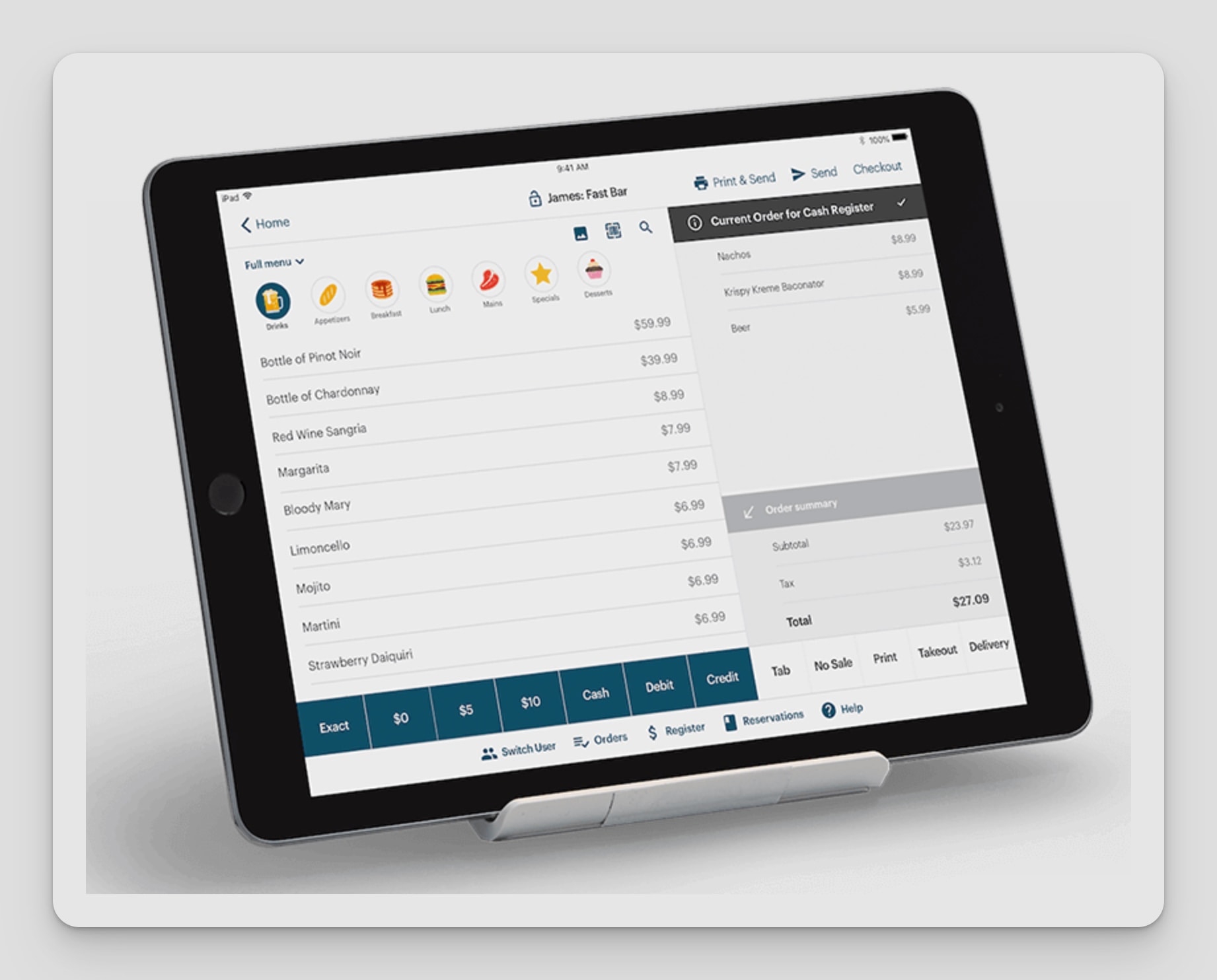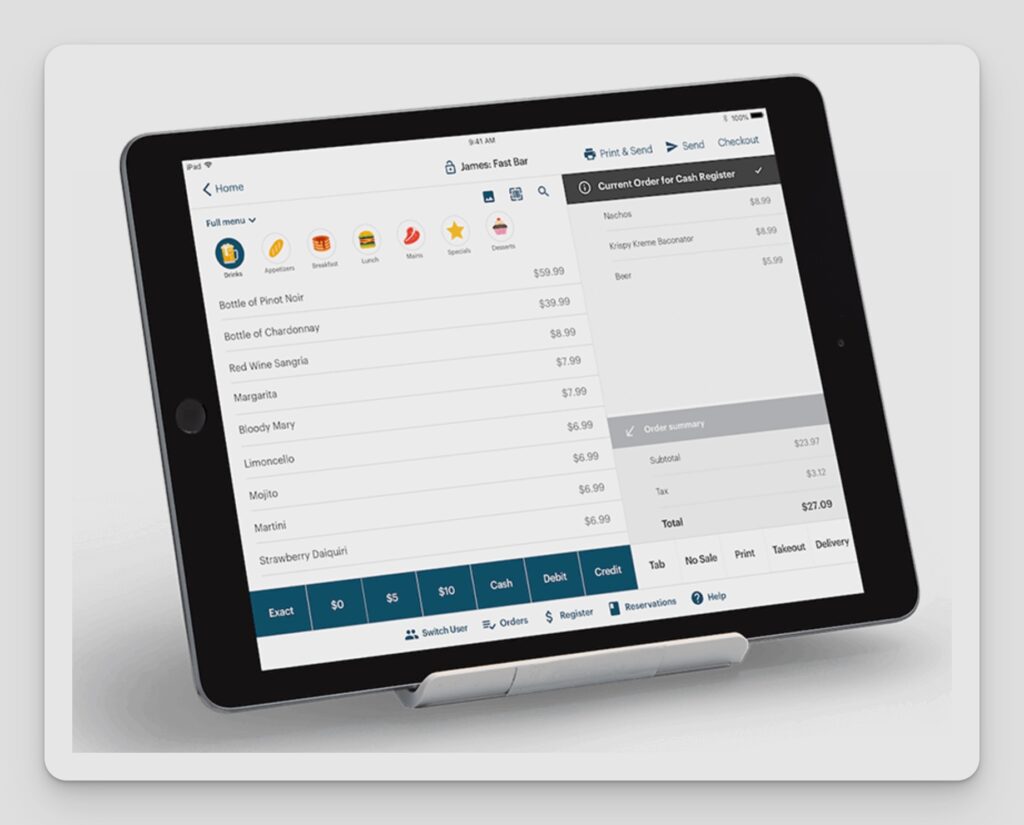 Key Features of TouchBistro
User-Friendly Interface: TouchBistro comes equipped with an easy-to-use interface that promotes quick learning and efficient handling, thus reducing the learning curve for new staff.
Customizability: TouchBistro prides itself on being highly customizable, enabling users to tailor the system based on their restaurant's specific operational needs.
Kitchen Display System: The solution includes a Kitchen Display System (KDS) that allows kitchen staff to manage orders efficiently, consequently reducing the likelihood of errors and enhancing service speed.
Profit Management: TouchBistro provides tools to help restaurant owners keep track of and manage their revenue, contributing to more informed decision-making.
Customer Engagement Tools: The system includes features designed to boost customer engagement, such as loyalty programs, gift cards, and online reservations.
Pros and Cons of TouchBistro
TouchBistro Review Summary
If you're looking for a Point-of-Sale system that is exclusively tailored for restaurants, TouchBistro is one of the best. It has all the features you need to operate your restaurant efficiently, including an easy-to-use interface that will be loved by your FOH and BOH staff.
If you're looking for a new point-of-sale system or are just curious about TouchBistro, I highly recommend checking it out.
More information on TouchBistro:
TouchBistro is available in the UAE through Cloudscape Technologies, which is a certified TouchBistro supplier in the UAE and the Middle East.
My detailed TouchBistro Review provides an even more in-depth look into this restaurant POS system.
---
Lightspeed Restaurant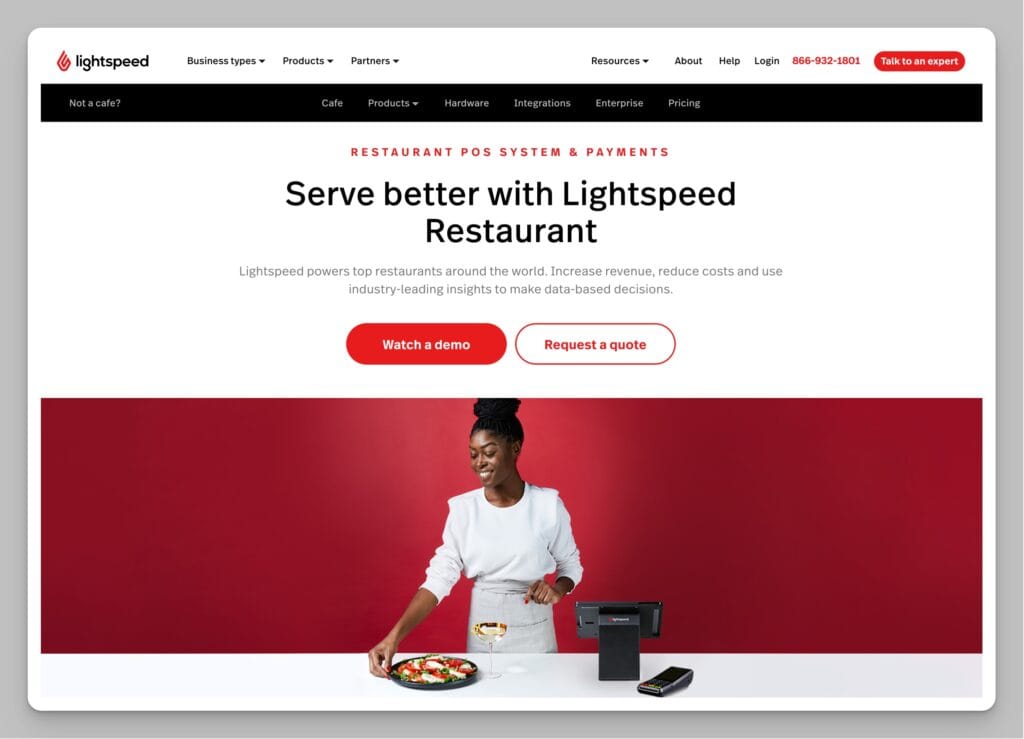 Lightspeed is a global player in the POS market, powering around 168K locations worldwide. With over 15 years of experience, Lightspeed has become a go-to solution for many Michelin-starred restaurants.
It's designed for ambitious hospitality professionals and aims to make every customer feel like a VIP.
Lightspeed originated in North America and has expanded its footprint globally. It's particularly strong in markets like the United States and Canada but has also made significant inroads in the UAE through resellers.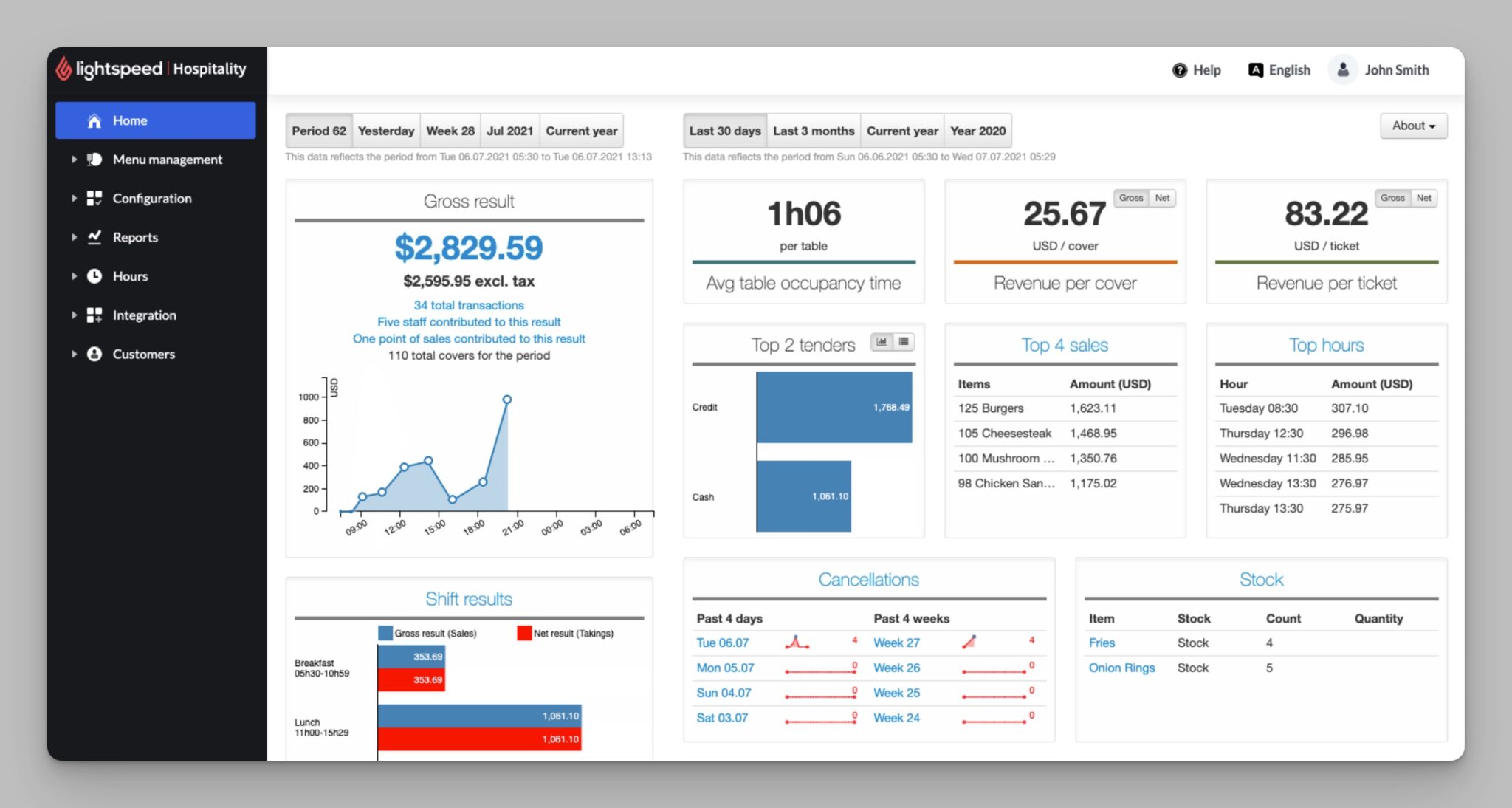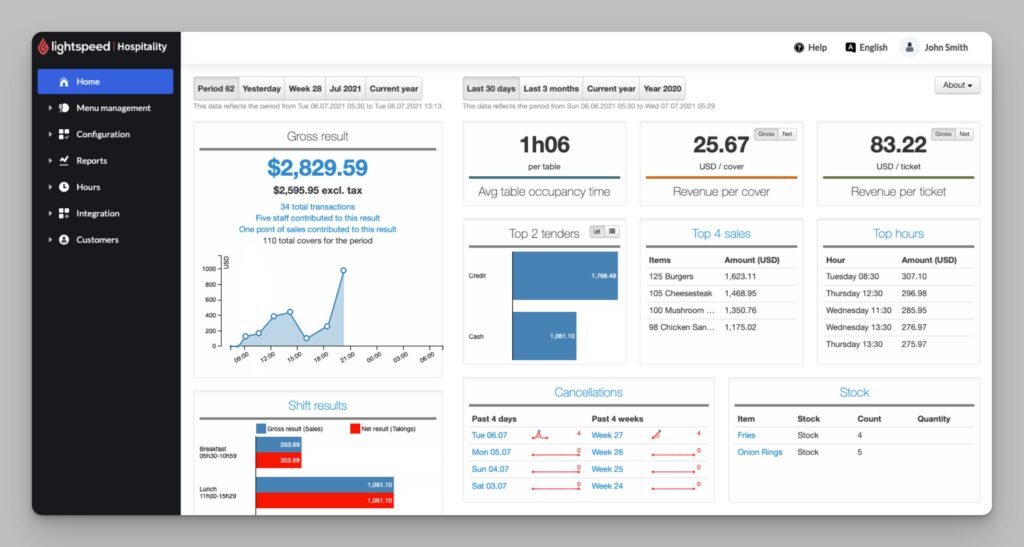 Key Features of Lightspeed
E-commerce Integration
Seamless Experience: Lightspeed allows for a smooth transition between in-store and online sales, making it easier to manage multiple revenue streams.
Real-Time Updates: Inventory and sales data are updated in real-time across all platforms.
Analytics
Data-Driven Decisions: Lightspeed offers robust analytics to help you make faster decisions. You can optimize your menu, track customer behavior, and even identify top-performing staff.
Advanced Insights: Unlock real-time insights with every integrated transaction, so you instantly know what you need to do next.
Additional Features
Multi-Location Management: Lightspeed lets you manage as many locations as you want, all in one place.
24/7 Support: Lightspeed offers round-the-clock support, ensuring that help is always just a chat or phone call away.
Pros and Cons of Lightspeed Restaurant
Lightspeed Review Summary
Lightspeed Restaurant is an innovative restaurant POS system that combines the features and ease of use of other well-known POS systems like TouchBistro and Toast but with more advanced reporting and retail capabilities.
More information on Lightspeed:
Lightspeed is available in the UAE through Cloudscape Technologies, which is a certified Lightspeed supplier in the UAE and the Middle East.
My detailed Lightspeed Review provides an even more in-depth look into this restaurant POS system.
---
POSist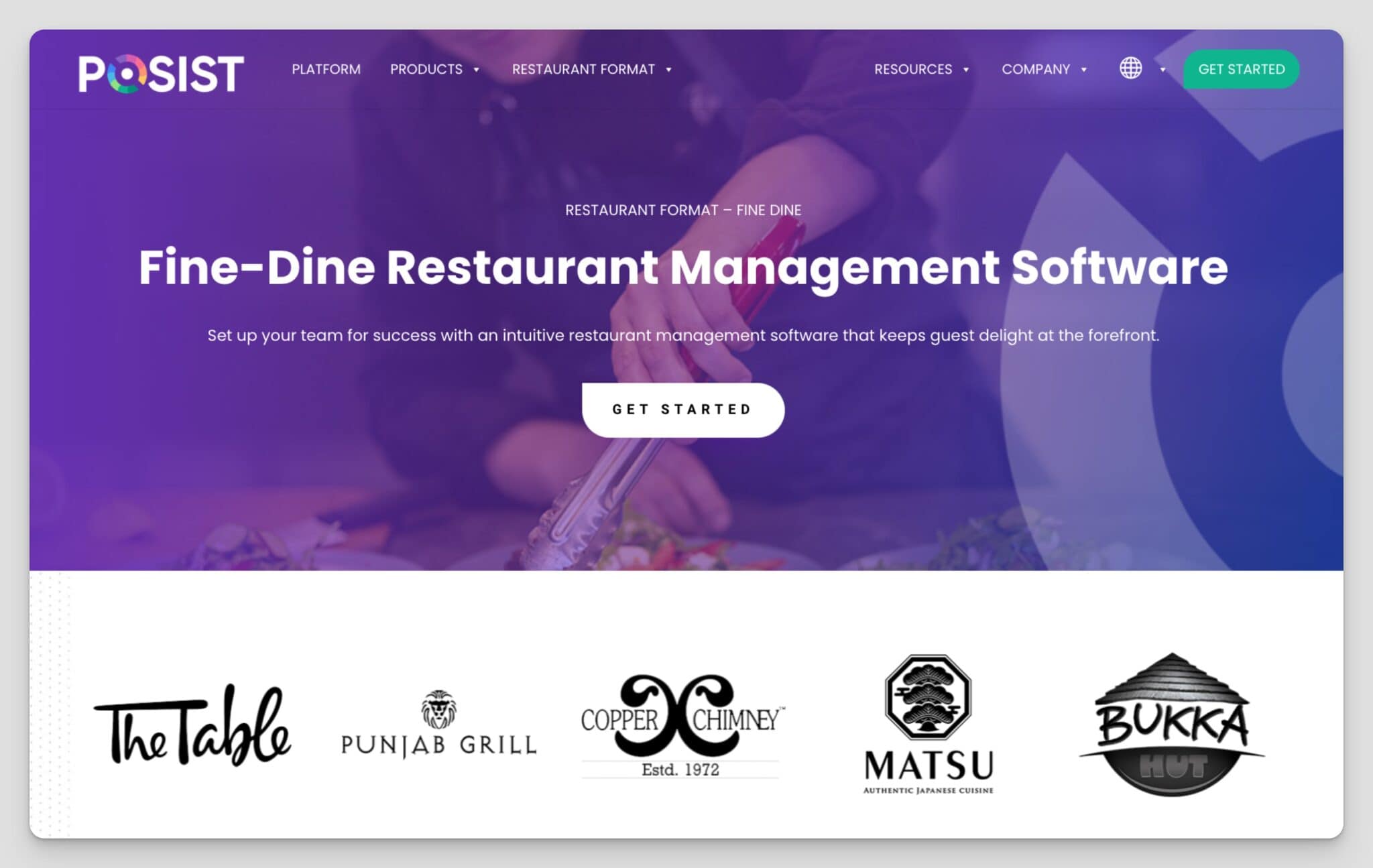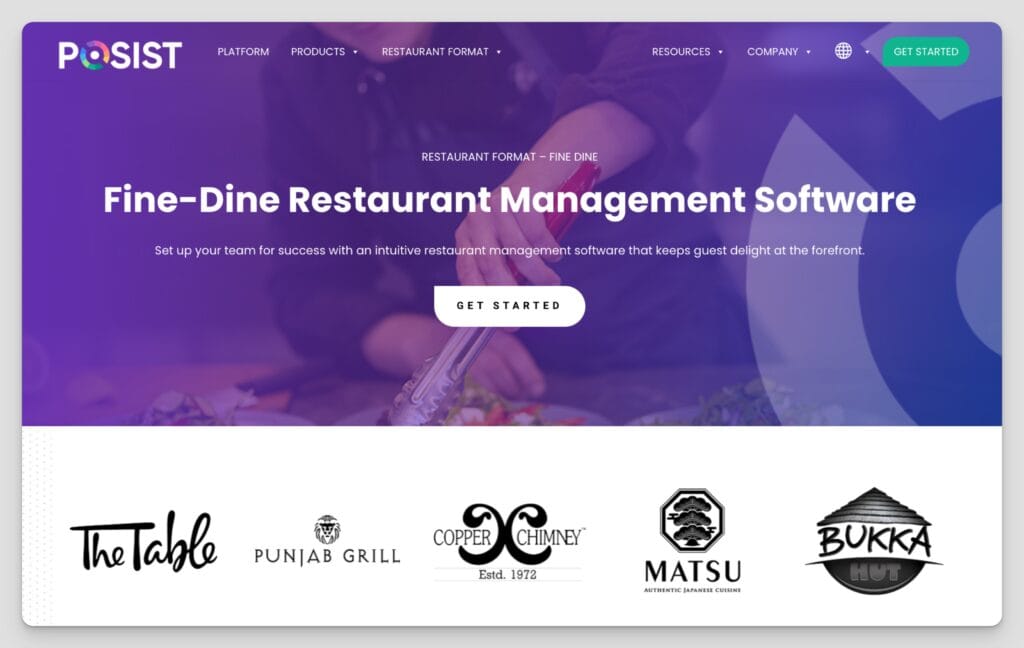 POSist is a leading cloud-based Point of Sale (POS) software designed to meet the needs of restaurants. Founded in 2012, the India-based company serves over 18,000 restaurants across 50 countries including the UAE, making it a globally recognized solution.
POSist enables end-to-end restaurant management by incorporating a range of functionalities such as billing, CRM, inventory control, and reporting in a single platform. It aims to simplify operations for restaurants of all types and sizes.
Being a cloud-based system, data is securely stored and can be accessed from anywhere, making it a scalable and flexible solution, especially for chain restaurants. Safety against data loss and the ability to manage operations remotely are key benefits of this feature.
Key Features
Integration Capabilities: POSist integrates with 400+ platforms, including table reservation systems, online order platforms, and payment gateways.
Real-Time Analytics and Reporting: The POS offers real-time analytics, providing actionable insights that enable restaurants to make data-driven decisions. It allows you to track sales, identify top-selling items, manage inventory, and oversee multiple outlets using real-time data.
Inventory & Staff Management: POSist's solution also incorporates inventory management that results in reduced wastage and profit loss by maintaining optimal stock levels. It also manages staff, keeping track of their working hours, and giving a clear picture of labor costs.
---
Petpooja POS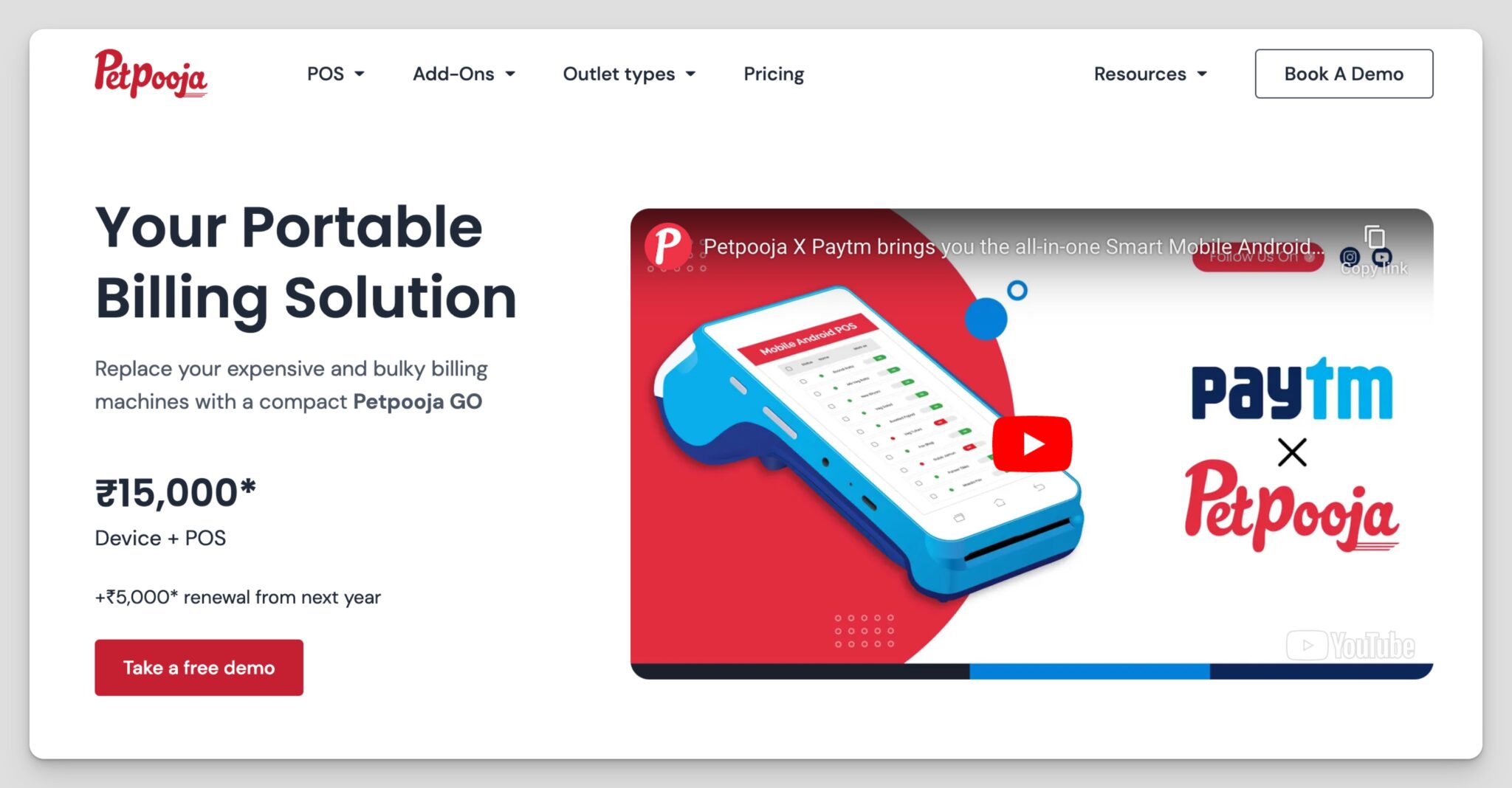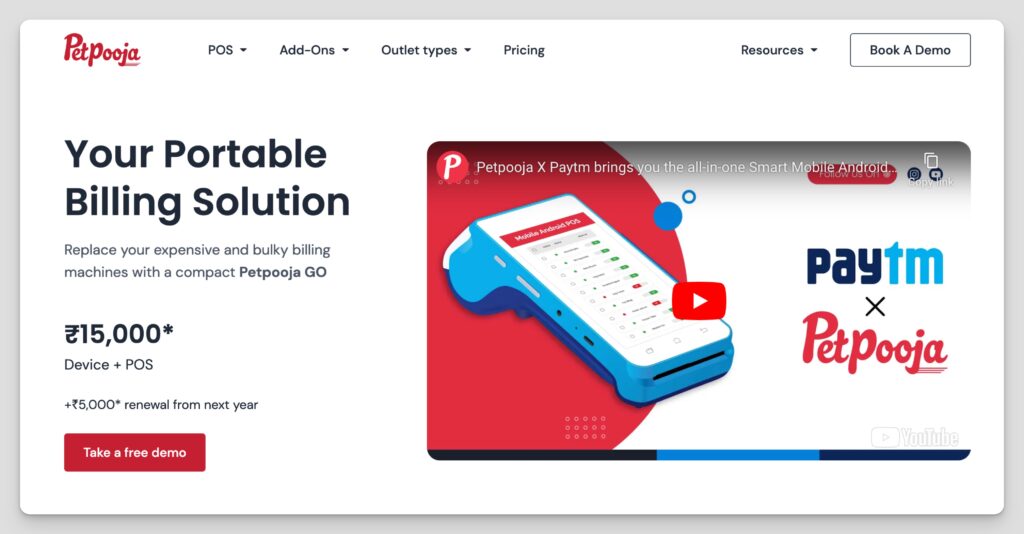 PetPooja is a leading restaurant POS software provider in India. It currently powers over 55,000+ restaurants across India, the UAE, Canada, and South Africa.
Petpooja POS is known for its ease of use, even enabling untrained staff to manage and print restaurant bills efficiently.
Key Features and Capabilities
Petpooja Go: This is a mobile point-of-sale (POS) device that plays a dual role, functioning both as the hardware and software solution for billing. This compact, all-inclusive mobile POS solution helps replace bulky and costly billing machines.
Billing and Order Management: Petpooja handles payments, billing, orders, and point-of-sale transactions seamlessly.
Quick 3-Click Billing: Easily take orders, punch bills, and generate KOTs (Kitchen Order Tickets).
Inventory Management: Smart inventory tracking with item-wise auto deduction and low-stock alerts.
Real-Time Reports: Automated tracking of day-end sales, online orders, staff actions, and more.
Online Ordering System: Manage online menus, payments, and revenue all in one place.
---
PosBytz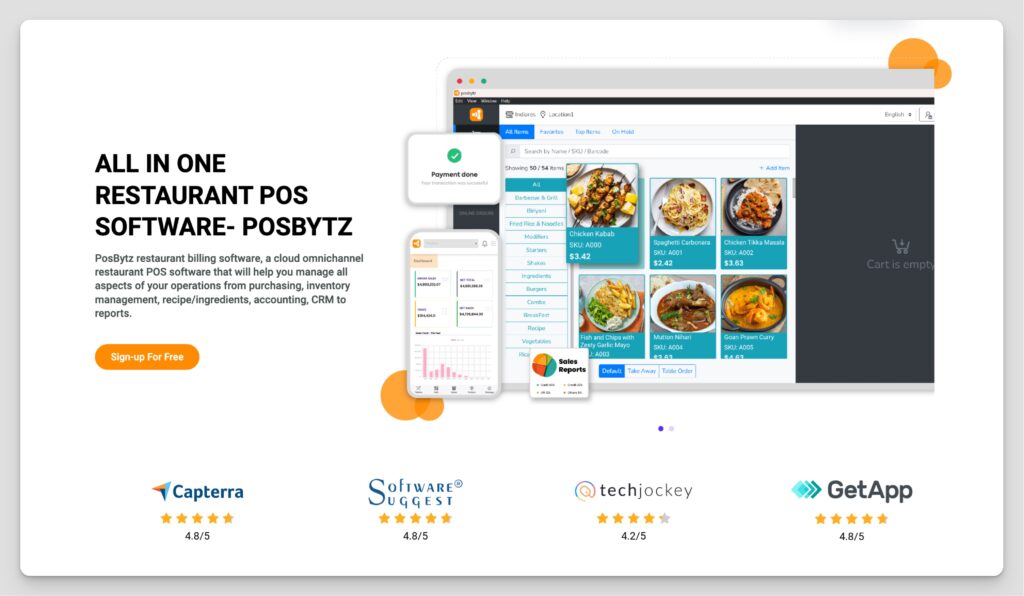 PosBytz is an Indian all-in-one restaurant POS software designed for food service businesses. This cloud-based software has a strong presence in the UAE and offers a wide range of features to help businesses manage various aspects of their restaurant operations, including billing, inventory, accounting, and CRM.
Key Features
Cloud-Based and Offline Mode: Works offline and seamlessly syncs data once the internet connection is re-established.
Online Ordering: Integrated with various platforms, it offers online ordering capability, delivery, and an owner app to manage orders and business from anywhere.
QR Code Ordering: Allows for contactless table ordering using QR codes for improved customer experience.
Inventory Management: Multi-location inventory management allowing for real-time stock information and accurate tracking of ingredients and recipes.
Accounting System: In-built comprehensive accounting system, including GST and VAT report generation.
Loyalty Automation: Integrated CRM module for targeted and automated marketing campaigns to boost customer engagement.
Reports: Detailed reports on sales, food costing, inventory, and more for informed decision-making.
Summary: PosBytz is a versatile POS solution that caters to various types of restaurants.
For full-service restaurants and bars, PosBytz provides robust table management and order-taking features, making it easier to manage customer flow and service. It also facilitates tip management, which is crucial in these settings.
In the case of cloud kitchens and cafes, PosBytz offers an efficient online food ordering system, allowing customers to place orders easily. This feature is particularly beneficial for establishments with a strong focus on takeout or delivery services.
Final Thoughts
The restaurant industry in the UAE is booming, and the right POS system can make all the difference in how you tap into this lucrative market.
From regional providers like Foodics to global giants like Lightspeed, there's a POS system for every need and budget.
Key features to look out for include cloud-based architecture, real-time tracking, online ordering and delivery, e-commerce integration, and robust analytics.
Recommendations Based on Different Restaurant Needs
For Small Cafés and Eateries
Sapaad: Offers a user-friendly interface and robust features for small-scale operations.
For Full-Service Restaurants
Foodics: With its strong presence in the UAE and comprehensive feature set, it's ideal for full-service restaurants.
For Restaurants with Online Sales Channels
Lightspeed: Offers seamless e-commerce integration and robust analytics.
For Restaurants Looking for Scalability
POSist: High scalability and real-time tracking make it ideal for restaurants focusing on growth.