Considering a transition to a cloud-based POS system for your restaurant?
You've landed in just the right spot.
Traditional or legacy systems typically rely on on-site servers, stationary terminals, and rigid software, all of which lack the mobility, versatility, and innovative features provided by the best cloud-based POS systems.
Running a restaurant on outdated technology can significantly inhibit your business growth. From restricted functionalities to an absence of mobility, these systems simply don't meet the expectations of the modern digital dining landscape.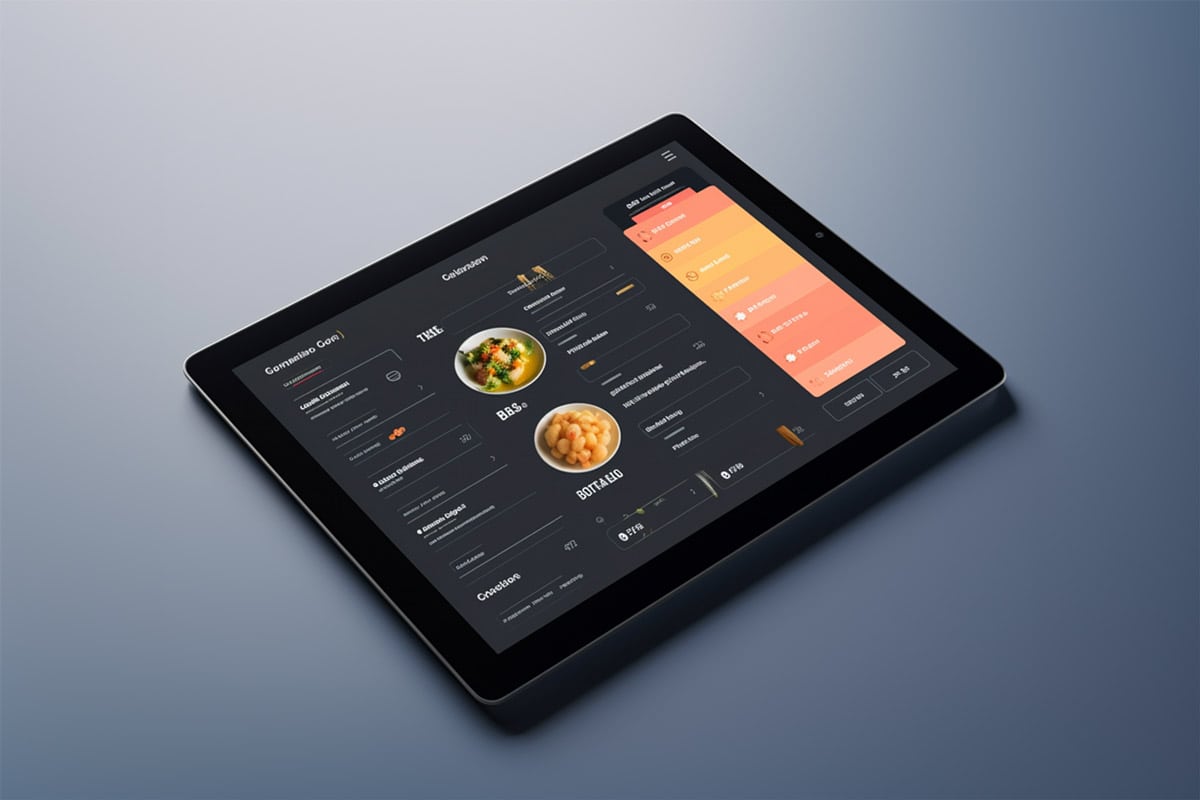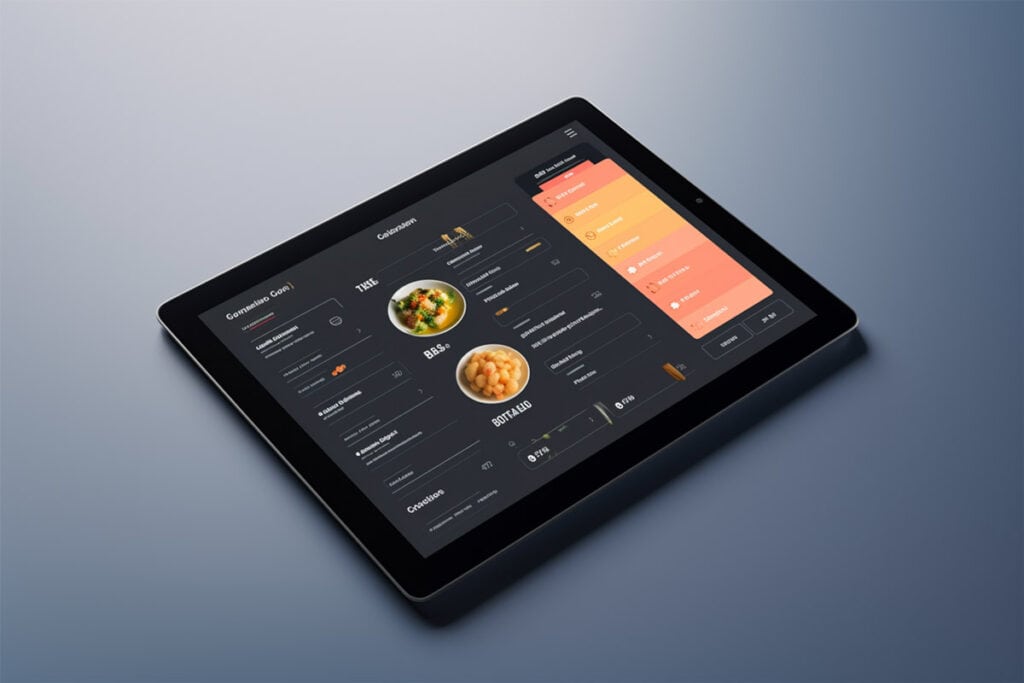 Enhanced Mobility and Convenience
Old legacy POS terminals are stationary and fixed to a counter. But tablet-based cloud POS systems allow flexibility in positioning hardware where it makes sense. Servers can easily take orders and process payments right at the table for faster service.
Bartenders can serve and check-out customers from any point at the bar. Your staff can access the POS system anywhere to check on tables, inventory levels, sales data, and more. This mobility leads to significant improvements in operational efficiency, customer service, and sales.
Real-Time Reporting and Data Access
Legacy systems typically only allow you to access sales reports and analytics at the end of the day or week. But cloud systems provide instant access to real-time data at any time from any location.
Restaurant managers and owners can check up-to-the-minute metrics on sales volumes, menu item popularity, ingredient stock levels, labor costs, and more both on-site or remotely. This empowers better-informed, data-driven decision-making on pricing, hiring, inventory ordering, promotions, and areas needing improvement.
Lower Startup Costs
On-premise servers, software licenses, and old POS hardware can be extremely expensive for restaurants to purchase upfront. But modern tablet-based POS systems that run in the cloud don't require purchasing expensive servers or terminal hardware beyond the tablets themselves.
And because cloud POS solutions use a Software-as-a-Service (SaaS) model, you pay affordable monthly subscriptions rather than a large one-time licensing fee. This significantly reduces startup costs for new restaurants.
Read more:
How Much Does a Restaurant POS System Cost?
Restaurant Payment & Credit Card Processing Simplified
Reduced Maintenance Hassles
With an on-premise legacy system, maintaining servers and backups is a headache that consumes time and resources. But the cloud hosts data on remote servers that are maintained for you, eliminating these hassles.
Cloud systems also provide automatic software patches and updates over the air to keep performance optimal. Your staff no longer needs to waste time maintaining an outdated system.
Powerful Online Ordering and Delivery Capabilities
From integrated online ordering and delivery management tools to customer database syncing, cloud POS systems enable you to take advantage of digital capabilities much more than legacy systems designed in the pre-internet age.
As consumer delivery demand booms, these modern features are invaluable for connecting with consumers and boosting sales through new channels.
Seamless Integration with Other Software
A cloud POS integrates seamlessly with other essential programs like accounting software, customer loyalty platforms, online reservations systems, payroll processors, and e-commerce platforms.
This provides a centralized hub for managing the integral pieces of your restaurant operations and customer data efficiently rather than having disjointed systems.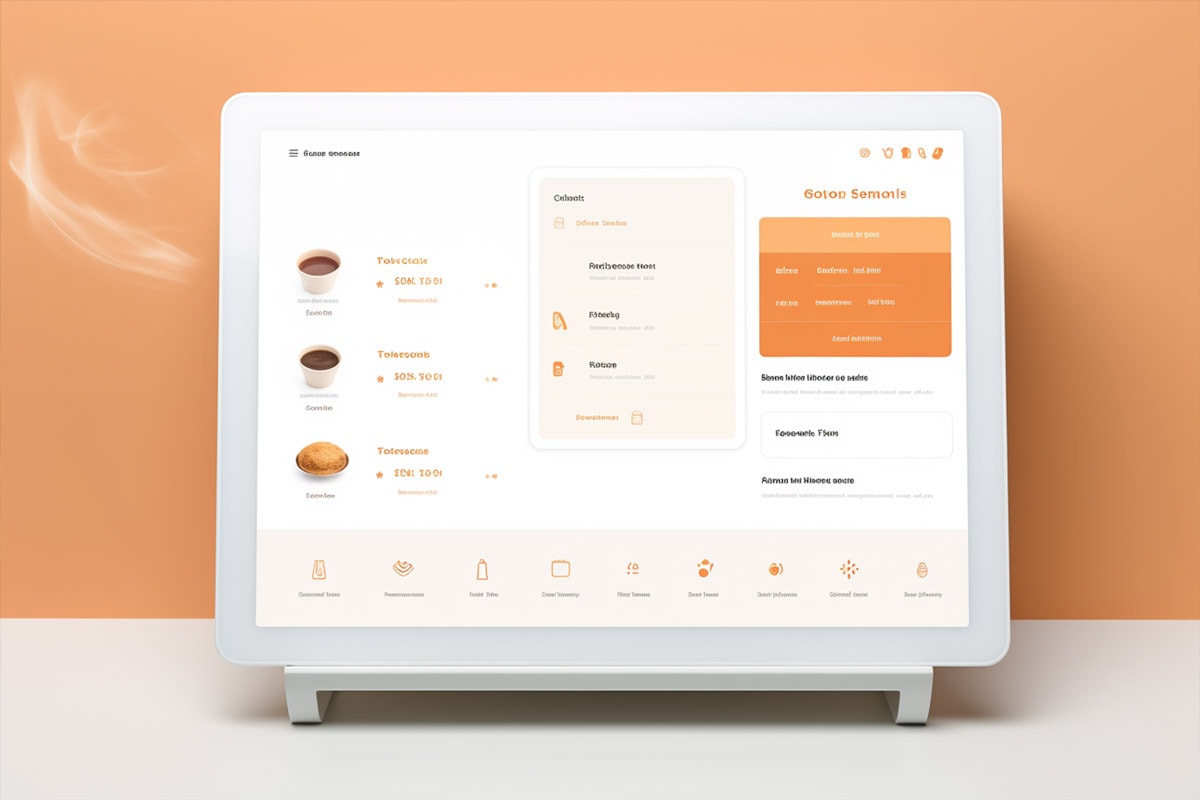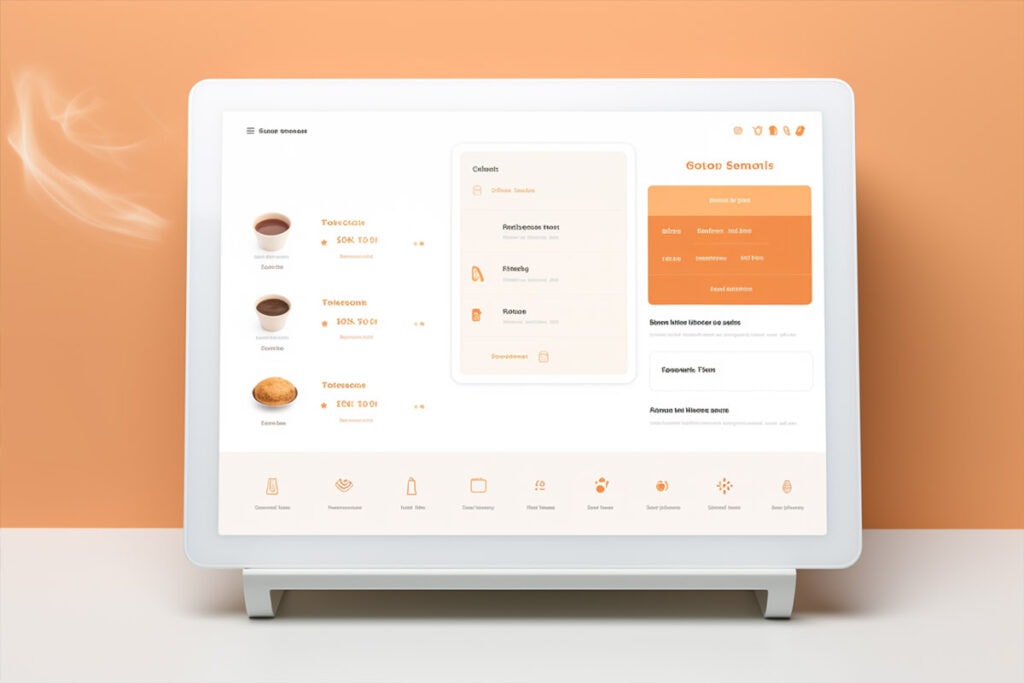 Scalability for Your Evolving Restaurant Business
As your restaurant concept grows and changes, legacy systems often can't adapt as needs change. But the flexibility of the cloud allows you to easily scale your POS system by simply adding new terminals or software capabilities.
As your business expands to multiple locations or shifts operational needs, a cloud POS easily grows with you. This prevents the need for a costly rip-and-replace down the road.
The benefits clearly demonstrate why outdated legacy POS systems cannot provide the mobility, flexibility, and integrated functionality needed to efficiently run modern restaurant operations.
Better Security
Legacy POS systems were not designed with advanced cybersecurity in mind. But cloud systems provide enterprise-grade security features like end-to-end encryption, role-based access controls, and sophisticated firewalls to protect your data from modern threats. Regular remote software updates also ensure you have the latest security patches.
Improved Reliability
On-premise servers are prone to crashes, lags, and hardware failures that can interrupt service and impact operations. But the distributed architecture and redundancy of the cloud minimizes downtime risks.
Even if your internet connection goes down briefly or a tablet device fails, the cloud data remains intact and operations can recover quickly.
Faster Service Times
Tablet POS systems allow for faster order taking, payment processing, and drink delivery. This improves table turn times during busy rushes. Cloud systems also integrate with kitchen display systems to optimize and speed up food order communication. Together, these capabilities get customers their orders faster.
Personalized Guest Experience
Paying at the table via a handheld POS device provides a more convenient experience for customers. Guests also appreciate the ability to easily split checks by seat and customize orders to their preferences directly on the tablet system. This facilitates more personalized service.
Simplified Training
Clunky legacy interfaces could be difficult to learn for new staff. But intuitive touchscreen tablets speed up employee training. New hires can quickly get up to speed on taking orders and navigating the cloud POS. This reduces onboarding time and costs.
Data-Driven Insights
Robust cloud reporting reveals insights on menu performance, peak hours, customer demographics, reservation frequency, and more. This intelligence informs better decision-making around pricing, staffing, promotions, reservations policy, new locations, and other operations.
Easy Customization
Cloud POS systems are highly customizable to the unique needs of your restaurant. From tailored order and payment flows to custom table layouts and menu management, you can configure settings to match your exact operational style.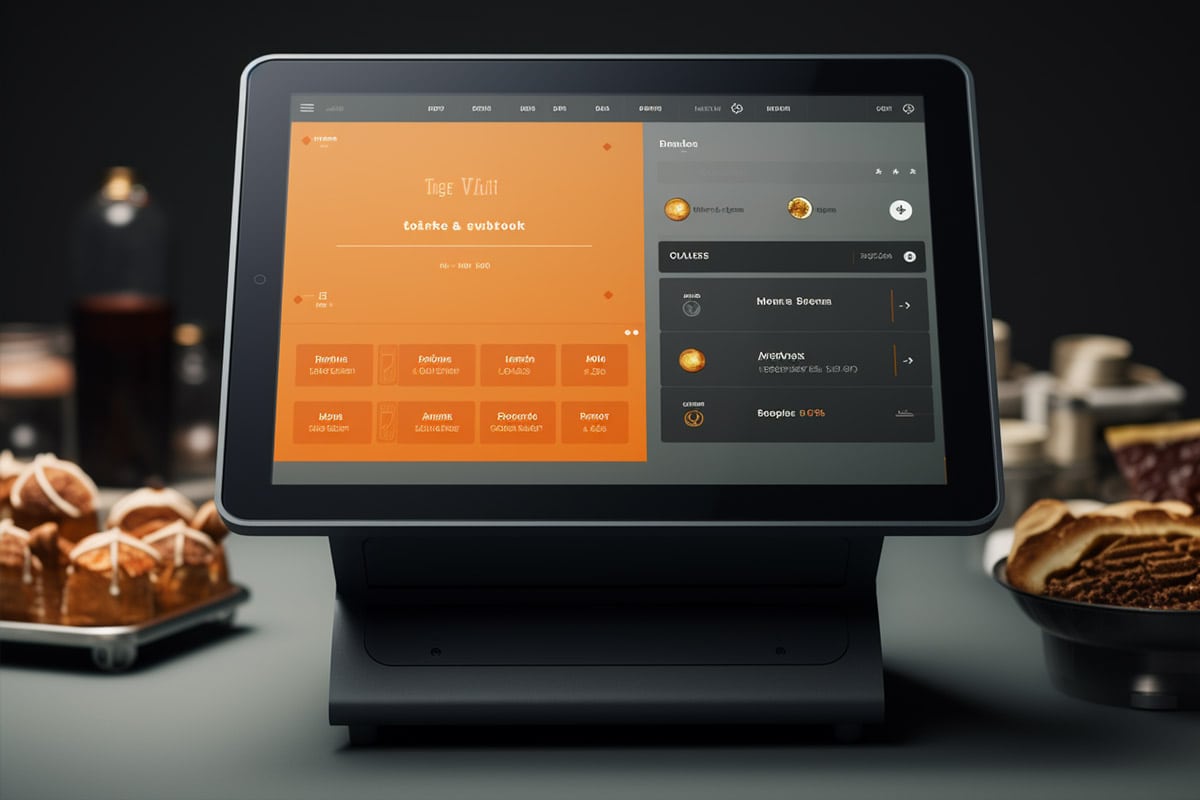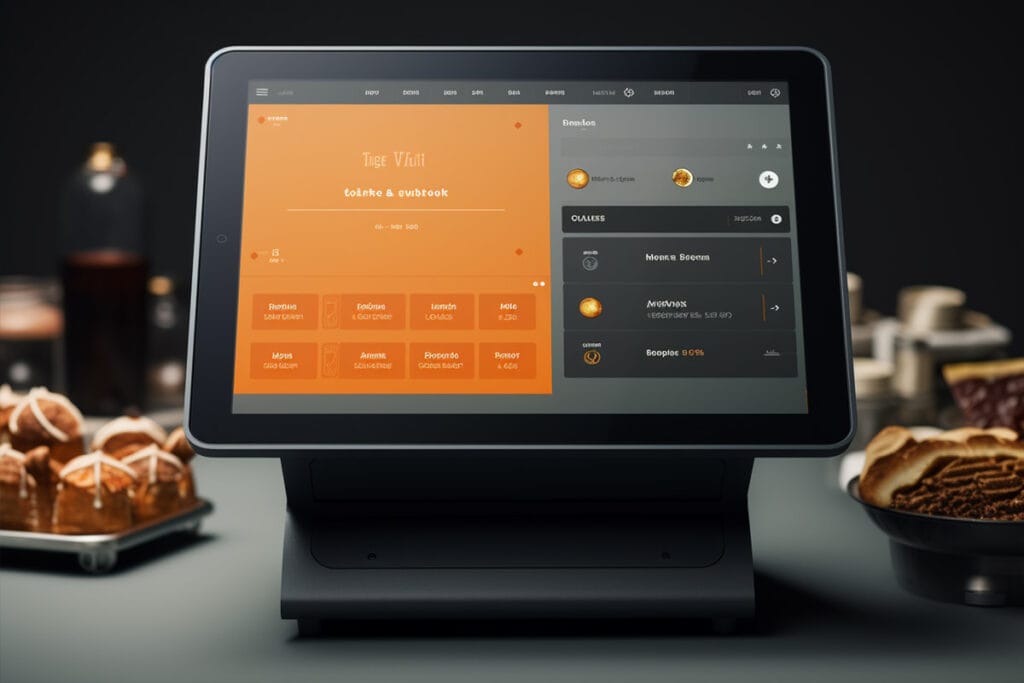 Multi-Location Management
For restaurant groups with multiple locations, a cloud POS enables easy management and oversight of different stores from a central dashboard. You gain visibility into consolidated sales data, inventory, labor costs, and other analytics across all locations.
Kitchen Display System Integration
Cloud POS platforms integrate directly with kitchen display systems to optimize order communication. This reduces mistakes and speeds up service by eliminating paper tickets. Orders go straight from the POS to the kitchen screen.
Platform for Innovation
A cloud foundation enables easier integration of innovative capabilities like self-order kiosks, grab-and-go checkout apps, facial recognition payments, and more. This provides flexibility to rapidly deploy new innovations that improve operations and guest experiences.
Menu and Pricing Agility
With a cloud POS, you can swiftly update menus, ingredients, descriptions, photos, and pricing across in-house and online ordering channels. This makes running frequent promotions or adapting prices to market fluctuations easier.
Operational Efficiency
Tablet POS systems, kiosks, and integrated kitchen tools help streamline processes for ordering, payment, production, and delivery. Combined with data insights, this drives higher sales volumes, faster table turns, and lower labor costs.
Restaurants gain mobility, scalability, security, ease of use, and data-driven agility to meet consumer expectations better.
Integrated Marketing Tools
Cloud POS systems come equipped with integrated marketing tools that leverage your customer data to drive more sales. Features like:
Email marketing integrations to send promotions and offers directly to customers
Customer database syncing with email capture for targeted campaigns
SMS text message capabilities to send discounts or holiday greetings
Digital menu distribution via email and social media posts
Menu performance tracking to identify bestselling items to promote
These built-in tools make executing targeted marketing campaigns to attract new and existing customers easier without needing external software.
Advanced Customer Loyalty Programs
Cloud platforms enable the creation of customized loyalty programs to incentivize repeat business. Capabilities like:
Configurable program tiers with tailored rewards
Flexible point-earning rules and member pricing
Automated enrollment and emails welcoming new members
Member profiles with order history and special occasions
Redemption tracking to monitor reward costs and engagement
By having loyalty features built into your POS system rather than using separate software, you gain a centralized view of member profiles and purchasing habits. This allows for crafting personalized promotions and services.
CRM Features for Customer Insights
Robust customer relationship management (CRM) tools in cloud POS systems provide valuable insights, including:
Purchase history and order trends for customer cohorts
Custom fields to capture preferences, allergies, birthdays
Data segmentation to target specific customer groups
Feedback and survey collection for monitoring satisfaction
Visual sales reports and dashboards to identify trends
Deeper visibility into your customers via integrated CRM empowers your restaurant marketing efforts. You can tailor messaging and offers based on insights to boost engagement.
Conclusion and Key Takeaways
Here are some of the key takeaways:
Enhanced mobility with tablet devices increases efficiency and improves customer service. Servers can take orders and process payments at the table.
Access to real-time data empowers intelligent, in-the-moment decision-making based on actionable insights.
Lower startup costs with affordable monthly subscriptions instead of expensive hardware and software licensing purchases upfront.
Powerful integrated marketing tools make executing customized campaigns easy without additional platforms.
Built-in customer loyalty programs incentivize repeat business and provide holistic customer profiles.
Seamless integration with other restaurant management software centralizes data and operations.
Scalability for growth ensures the POS system can flexibly accommodate changing needs.
Enhanced security features provide enterprise-grade protection of critical business and customer data in the cloud.
For restaurants aiming to optimize operations, delight guests, and drive revenue in a digital world, upgrading to cloud POS systems is essential.
The customer-facing, back-office, and marketing advantages over legacy technology are simply too powerful to ignore.
FAQs
Recommended Cloud-Based POS Systems
The multitude of benefits makes a compelling case for restaurants to upgrade from traditional systems to one of the following cloud-based POS systems.
Description:

The most innovative POS system on the market

Best for restaurants that want to get started with a free basic plan with the option to upgrade to many advanced features and integrations.

Description:

Best for small restaurants and coffee shops

A small business POS for establishments that need a subscription-free plan, smooth transactions and easy-to-operate retail features.

Description:

Cleverly crafted POS with exceptional design

Best for upscale eateries seeking powerful data insights, retail features, and extensive integration possibilities.

Description:

Designed by restaurant industry veterans

Best for independent full-service restaurants looking for a well designed, feature-rich and secure cloud/server-based POS system.

Description:

Excellent hardware options and no long term contracts

All-in-one POS solution with modern restaurant-specific features for fine-dining, QSRs, bars, and food trucks.
You might also like:
Best Restaurant POS 2023
Best Cafe POS 2023
Best Bar POS 2023
Best iPad POS 2023
Best Cloud Kitchen POS
Best POS for Food Trucks