This article will provide an overview of the different types of restaurant technology tools available on the market and what to look for when deciding which ones are best for your business.
The restaurant industry is a multi-billion dollar sector that is constantly evolving. With the advent of new technology, restaurants now have more options than ever for tools to help them run their businesses more efficiently and provide a better experience for their guests.
Navigating the restaurant technology ecosystem is complicated, with many suppliers providing overlapping features and services.
How can you tell them apart?
And how do you construct a technology stack that enables employees, increases productivity, and adds to the customer experience?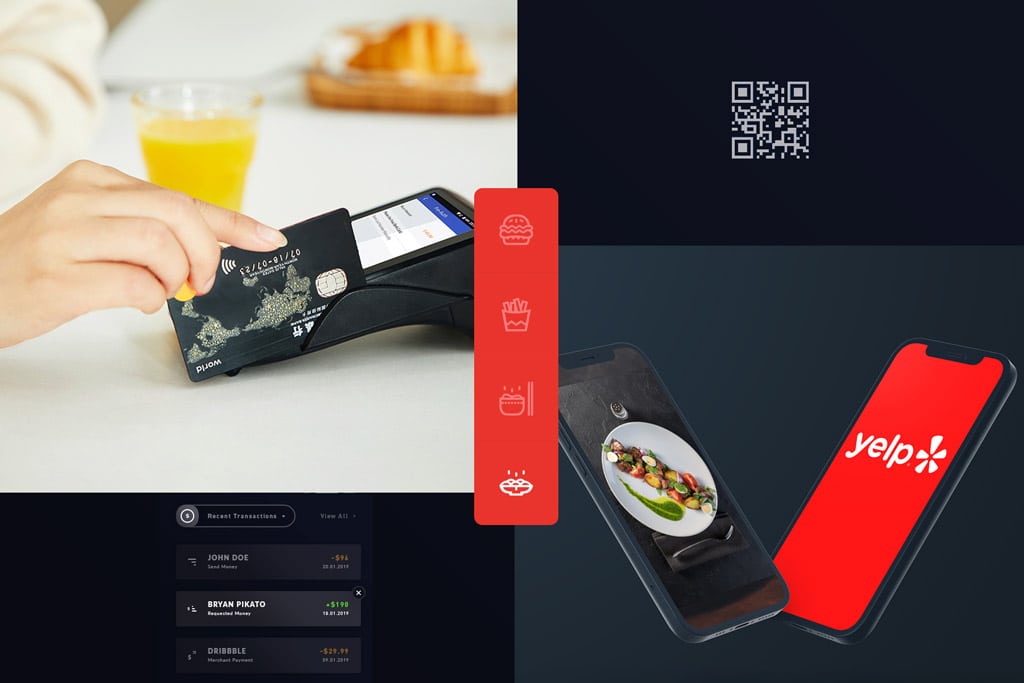 Whether you want to build your own system or choose a provider that bundles several tools together, the following information is for you. I've divided it into sections with pointers on what to look for and recommendations on what tools to consider for your business.
Here are 13 technologies that every restaurant should consider using:
1. Restaurant Point of Sale (POS) Systems
2. Restaurant Staffing and Scheduling Tools
3. Customer Relationship Management (CRM)
4. Marketing and Social Media Management
5. Payment Processing Systems
6. Digital Menu Design Tools
7. Online Ordering & Delivery Platforms
8. Restaurant Management & Business Intelligence Software
9. Restaurant Automation and Robotics Technology
10. Kitchen Display Systems (KDS)
11. Restaurant Reservation Systems
12. Restaurant Search and Review Platforms
13. Restaurant Website Builders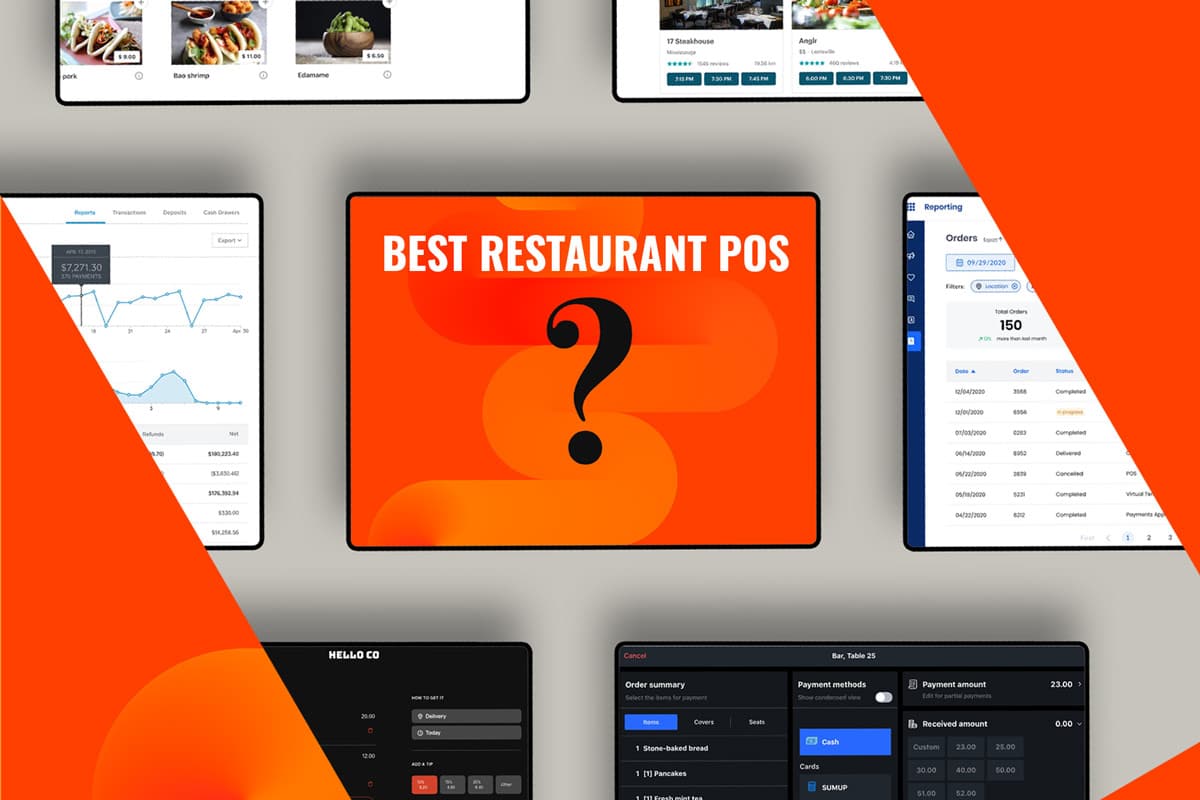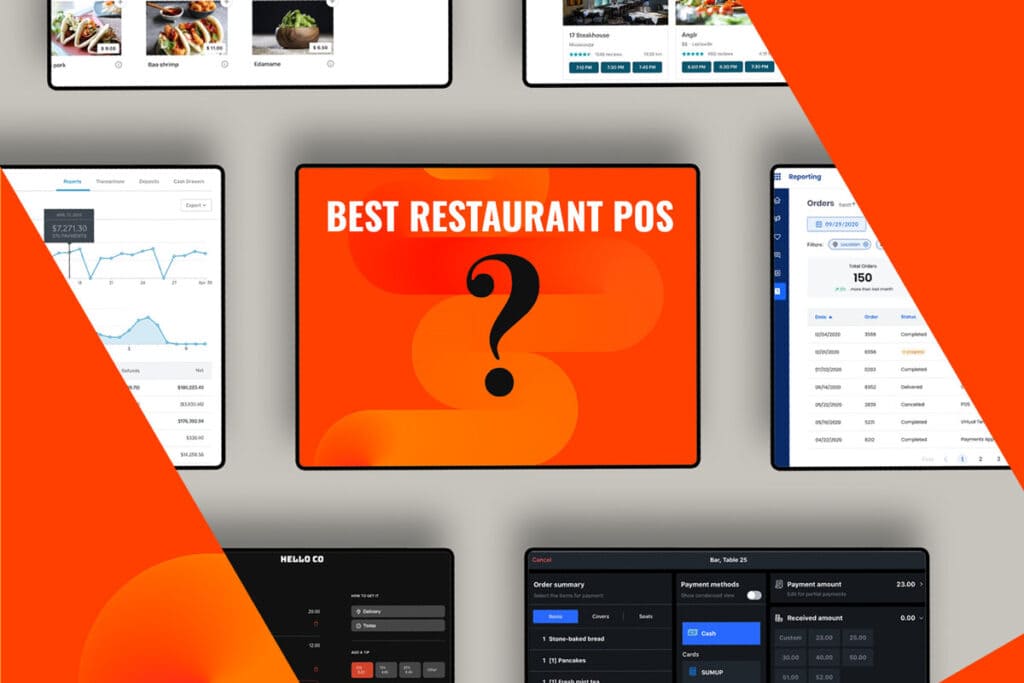 1). Restaurant Point of Sale (POS) Systems
A POS system is a fundamental piece of restaurant technology. It allows you to process transactions, manage your inventory and track your sales data. There are many different POS systems on the market, so do your research to find one that fits your needs.
A restaurant POS also assists in making changes to the menu, like adding or removing an item or changing its price. These systems can be highly customizable and offer managers and owners insight into the data that influences the business performance. Many POS systems also offer features like online ordering and table reservations.
Why is a Point of Sale (POS) System Important?
I think a Point of Sale system is perhaps the most essential tool for a restaurant operator. A POS system helps you process payments and act as the hub for many of the other technologies in this list. These additional features can be integrated either natively or through integrations and add-ons.
There is often a free plan to help restaurants get started and still can add features as the business grows. A POS is essential for improving your restaurant's performance, ensuring your business runs smoothly.
Recommended POS Systems
Square for Restaurant POS – Best for small restaurants that want an easy-to-use solution with a free plan that covers essential needs.
Toast POS – Best for restaurants that want the most innovative and fastest growing all-in-one POS system.
TouchBistro – Best for independent full-service restaurants looking for an affordable and secure cloud/server-based POS system.
See also our full review of the top 5 restaurant POS systems.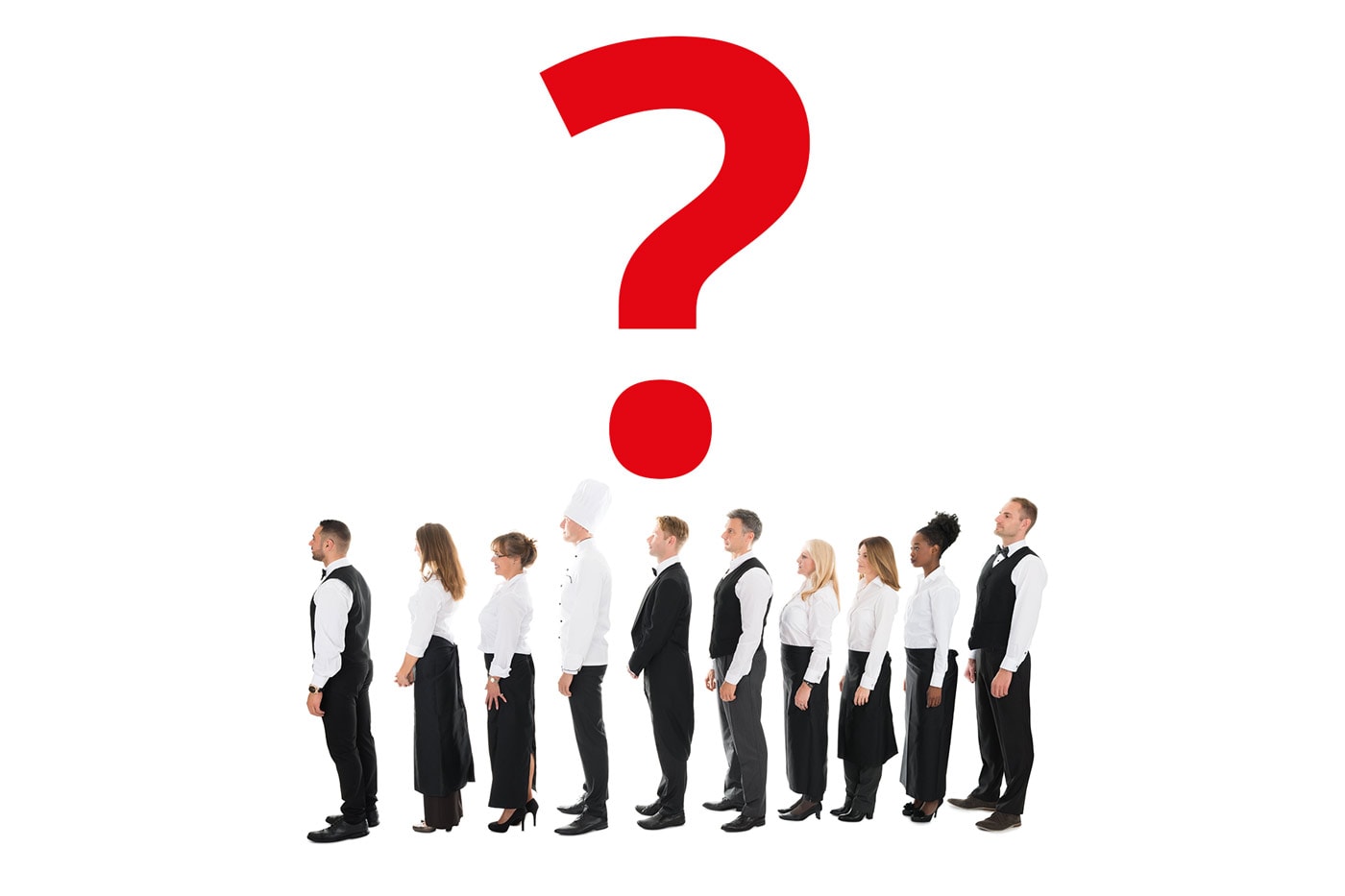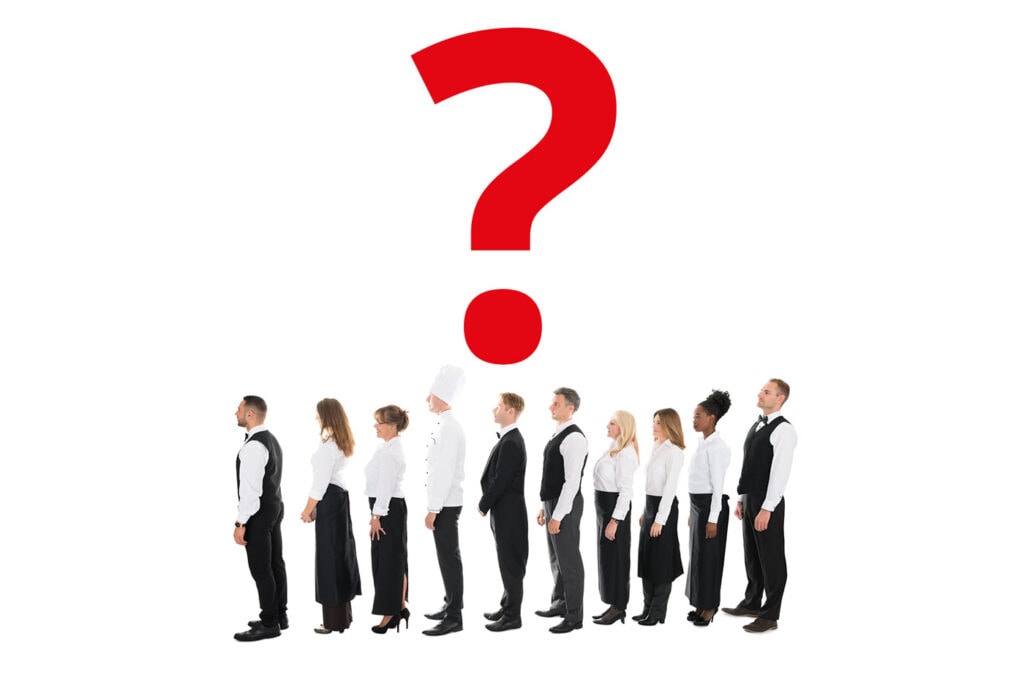 2). Restaurant Staffing and Scheduling Tools
Employee scheduling software helps restaurateurs create and manage employee schedules using a computer or mobile device. This software can include features like time-clock tracking, shift swapping, and employee messaging.
Here are a few of the most critical types of scheduling and staffing features:
Use scheduling software to help you create and manage your staff schedules. This software can help you create schedules quickly, track time worked, and adjust schedules following changes.
Use staffing software to help you plan for peak business times. This can include real-time labor scheduling, employee shift swapping, and live alerts when shifts are approaching capacity.
Time clock apps allow employees to track their hours worked using a mobile device. This can include time-tracking, GPS location tracking, and shift reminders.
Use HR management software to help find restaurant staff and handle any paperwork related to your worker's employment. This can include features like onboarding, payroll management, and performance tracking.
Scheduling, staffing, and HR management are critical aspects of any restaurant, especially during the restaurant labor shortage.
Recommended Restaurant Team Management Software
Push – Cloud-based payroll and staff management software like Push makes managing employees easier by integrating HR, payroll, time-tracking, and scheduling needs into one simple app.
Sling – An app for scheduling and communication with restaurant staff that was acquired by Toast in 2022. Features include scheduling, team messaging, task management, time tracking, labor cost optimization, reporting, news sharing, and more. A free plan is available.
7shifts is an all-in-one team management system for restaurants that allows you to manage your employees' schedules, timesheets, communication, tasks, and more.
Jolt is a mobile app that assists restaurants with team accountability, digital food safety compliance, and increased employee performance. Features include tasks and checklists, inspections, temperature probe sync, employee scheduling, attendance, and team communications.
3). Customer Relationship Management (CRM) Software
CRM tools help restaurants manage their interactions with customers. This software can keep track of customer data, like contact information, purchase history, and preferences. Loyalty and CRM software can also help identify guest behavior patterns and allow operators to reward loyalty with personalized offers via email or SMS.
Customer feedback systems give restaurateurs a way to collect customer feedback about their dining experience. This system can include features like surveys, comment cards, and rating systems.
Why is Customer Relationship Management (CRM) Important?
CRM software is vital for managing your relationships with your customers. It helps you track customer interactions and data to better understand and improve your customer experience and increase customer loyalty.
Recommended Restaurant CRM and Customer Experience Software:
Ovation is a restaurant customer experience and guest feedback system. Ovation collects consumer information, regardless of how customers engage with your business, including third-party delivery and online ordering. Customer care services are available through a customer chat platform, allowing staff to interact with guests immediately to resolve issues and win them back.
Thanx is a loyalty, CRM, and guest engagement solution for restaurants. Thanx leverages data to cultivate long-term, profitable connections. A genuine understanding of the customer and giving customers what they want when they want it will create customer loyalty. Thanx does just that. It helps restaurants know their customers on a deeper level and rewards them for their patronage.
Punchh is a loyalty and engagement platform that allows restaurants to offer omnichannel customer loyalty programs in-store and digitally.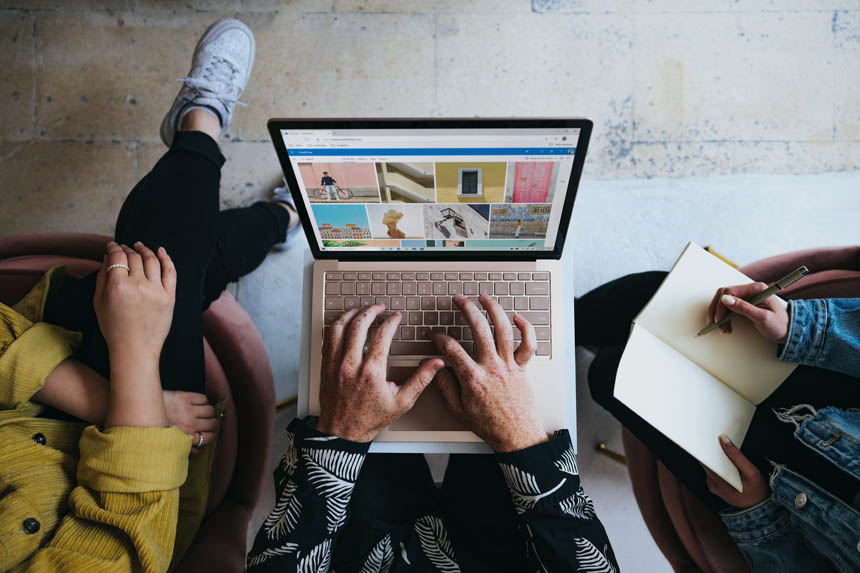 4). Marketing and Social Media Management
These marketing and social media tools help restaurants manage their online image. These tools allow users to schedule posts and monitor social media traffic and connect with other forms of customer relationship management software. This is an excellent way for restaurants to engage in conversations with customers and stay in touch.
Social media tools allow restaurants to connect with their customers on popular platforms like Facebook, Twitter, and Instagram. These tools can share updates about the restaurant, post photos of menu items, and promote special offers.
Loyalty program apps help restaurant owners to connect their business with customers who have already shown interest in their restaurant. This type of app can include features like rewards tracking, customer surveys, and special offers.
Restaurant marketing software helps restaurateurs design and distribute targeted marketing messages to their customers. This software can include features like email marketing, social media management, and website design tools.
Online review management tools help restaurateurs analyze their online reputation using advanced software. This type of tool can include features like sentiment analysis, social media monitoring, and live alerts when customers mention your business or menu items in social media posts.
Why is Restaurant Marketing and Social Media Tech critical?
These tools help you create and manage your restaurant's presence, connect with customers, and promote your business. They also help you manage all your social media accounts in one place, so you can easily manage your posts, schedule out content, and more. Social media is one of the most important marketing tools for any restaurant.
Recommended Restaurant Marketing Tools
Targetable – Is your restaurant ready for the future? In a media-driven world, targeted advertising is what companies pay for. Targetable is a virtual ad agency that generates paid Facebook and Instagram ads customized to your company.
7Rooms provides restaurant businesses with the tools they need to utilize guest data and relationships for more purposeful solutions that control the customer experience, on- and off-premises.
ZeroStorefront is a growth marketing software for restaurants. Use it to measure marketing campaigns, segment customers, and automate communications.
Incentivio is a digital restaurant platform that connects restaurants with consumers through the web, mobile, and in-store channels. Incentivio helps businesses attract, drive traffic & spending, and increase customer loyalty and engagement.
Read more:
How to Promote Your Restaurant on Yelp
Restaurant Influencer Marketing: How To Find Famous Food Bloggers
5). On-Premise Ordering & Payment Processing Systems
On-premise ordering procedures now rely on technology. Customers in the restaurant business can directly make orders using handheld tablet systems at their tableside tables. Handheld devices allow waiters to enter customer orders. Customers enjoy the convenience of placing orders without waiting for waiters to take down their orders or worrying about keeping track of what they ordered.
Restaurant owners use payment processing systems to accept payments from customers. These systems can be set up as a merchant account, which requires a physical credit card reader, or an online payment system where guests pay online and use their credit cards without physically swiping them.
In addition to allowing users to accept payments from customers, these tools provide reports for managers to look at how business is doing.
These days, restaurant customers expect to pay with their card, and if you don't have a payment processing system, your guests might go elsewhere. These systems allow you to process credit cards so you can get paid quickly and safely.
POS systems have their own payment processing systems that will be enough for most restaurants, but there are also some specialized systems.
Recommended Tools
OneDine is a contactless payment system for the foodservice industry. OneDine works with existing point of sale systems to allow contactless ordering and payment, streamline operations, and reduce fraudulent chargebacks.
TableSafe is a pay at the table solution that enables you to pay via cash, gift card, credit card, or phone to offer a simple, safe and secure table pay experience. TableSafe payments now include the option for a completely touchless payment method where guests can use mobile phones and QR codes to make payments.
Rooam is a contactless payment system that works with existing POS systems and does not require additional hardware. Three payment options are available to guests. Rooam Tab is a tab that leaves no trace when opened or closed, allowing customers on their way out the door to pay for anything without ever touching a credit card.
6). Digital Menu Design Tools
Online restaurant menu tools allow restaurant owners to design menus that are accessible online. These tools can be used for print menus or to create a digital version of the menu that customers can access with a QR code using their smartphone or tablet devices. This gives customers more ways to view the menu and increases convenience when reading what menu item to order.
The digital menu board replaces traditional signs and posters that show your menu. With video, graphics, and animations, you may draw people's attention to your digital menu more successfully. Various food menu items, special offers, recipes, and cuisine information are shown on these displays by software controlling the display of numerous food options.
Why is Digital Menu Design Important?
Digital menu design is essential for increasing sales and conversions. It allows potential customers to view and order from your entire menu from anywhere they are. It's a way to improve your customer service and bring in more sales.
Digital menu boards also improve the look of quick-serve restaurants and make things easier for employees and customers by using bright, clear digital menu boards. However, some fine dining eaterys might opt to also continue with traditional printed menu design.
See also: 12 Ways to Use QR Codes in Your Restaurant or Cafe
Recommended Digital Menu Board Tools
Pickcel is a cloud-based digital menu board system suitable for restaurants. Pickcel is a user-friendly and feature-rich digital signage solution. Social media, news, web feeds, weather, live streams, and more are supported.
Grubbrr digital menu board software saves restaurants money by eliminating physical menus. Highlight the most profitable items or group goods together and show your mouthwatering cuisine while also assisting consumers in seeing what they are serving.
Bbot is a mobile payments system used by restaurants, including contactless payment options. Create a unique digital menu for in-venue and off-premise guest ordering. Anyone can use a branded menu simply by scanning a QR code; there's no need to download an app.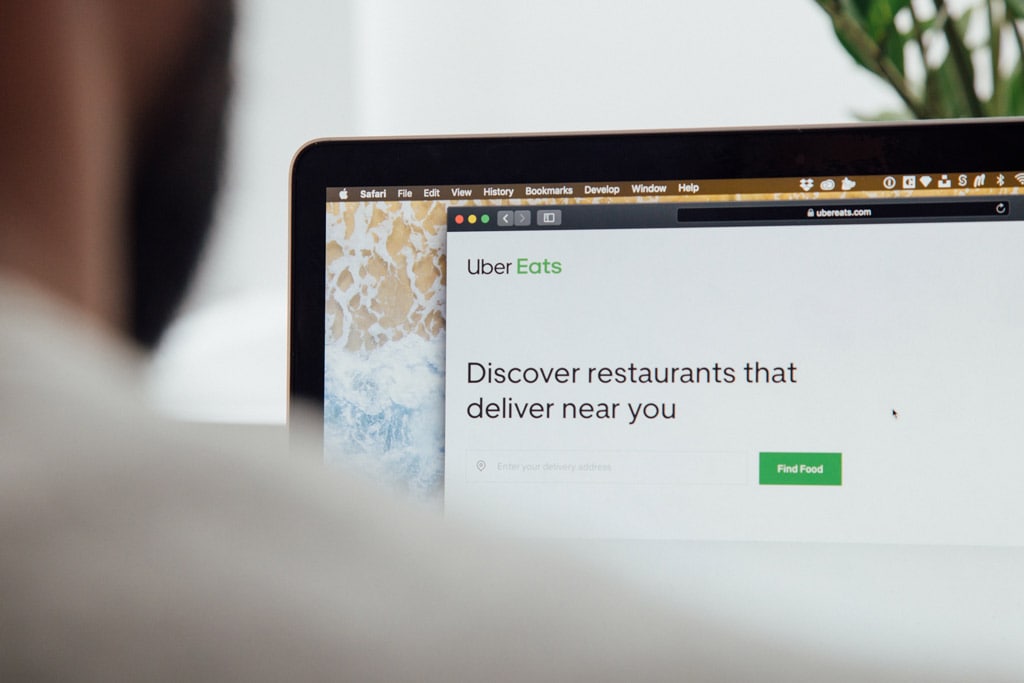 7. Online Ordering & Delivery Platforms and Apps
Food delivery platforms like Uber Eats, DoorDash, and Grubhub are important for restaurants because they allow them to reach more customers. These platforms make it easy for customers to find and order food from your restaurant on their marketplaces. They also handle payments, so you don't have to worry about that.
Read more: Best Cloud & Ghost Kitchen POS Systems
Benefits of using a food delivery service
Expansion Into New Markets. Delivery services can help you expand your restaurant into new markets. For example, if you have a restaurant downtown, you can reach customers in the nearby suburbs with delivery. This can help you grow your business and reach new customers.
Increased Revenue. Delivery services can help you increase your revenue. Customers who order delivery are more likely to spend more money on their order than customers who dine in. This is because they tend to order more food when they know it will be delivered to them. Delivery services can also help you reach new customers who may not have been able to visit your restaurant.
Increased Customer Loyalty. When you offer a delivery service, you're giving your customers a convenience that they'll appreciate. This can lead to increased customer loyalty and repeat business. Customers are also more likely to recommend your restaurant to others if they had a good experience with your delivery service.
Some Other Examples of B2C Ordering Platforms
Waitr – A user-friendly mobile and desktop ordering platform.
MealPal is a meal delivery service that gives subscribers access to some of a city's restaurants for an affordable price.
Order and Delivery Systems for B2B
Olo enables digital ordering and delivery initiatives that link restaurant brands to the on-demand environment, allowing them to place orders directly into the establishment via all order origin points – from a brand's own website or app, third-party marketplaces, and social media platforms.
Lunchbox has expanded to include digital ordering for multi-concept restaurants, malls, and other businesses. Kiosk with a pocket. Advanced parking lot ordering plus flexible dine-in ordering equals a new type of food order for your consumers that allows them to get their meal fast and simply. Integrates with  Toast and other POS systems.
8). Restaurant Management & Business Intelligence Software
Restaurant management software helps restaurant owners and managers collect, analyze and act on data to improve restaurant operations. This type of software can help you understand how your business is performing, track customer trends, set goals, measure progress, and make better strategic decisions.
What are the benefits of using a Restaurant Operation Tool?
Automatic data entry with real-time updates to help you keep track of inventory, sales, and employee performance.
The ability to quickly generate reports on everything from food costs to customer traffic.
Improved business visibility: You can identify problems as they arise and learn from your successes.
Transparent reporting: Provides transparency on the performance of every area of your business, so you always know where you are making money and not wasting time on costly mistakes.
Streamlined operations: Reduce the stress of owning a restaurant by taking advantage of productivity-enhancing features, like automated inventory management and simplified staff scheduling.
The benefits of using this type of restaurant technology are invaluable to any restaurateurs or managers who want to make their business more profitable. This is because you will be able to make intelligent decisions about the future growth of your business based on accurate insights into how it's performing at present.
Examples of Restaurant Management Tools:
Restaurant chains use Zenput to ensure food safety and public health, maintain high brand standards, verify marketing and promotional compliance, and document human resource issues.
Agot AI helps restaurants prepare their orders, continuously scans the kitchen, and identifies bottlenecks and errors in real-time. Machine learning is used to create scalable analytics and actionable insights.
Hypersonix Autonomous Analytics for Restaurants is an AI-powered analytics solution designed to help restaurant owners improve operations and optimize revenues. With real-time AI-driven insights and recommendations for restaurants, you can use data to enhance decision-making and drive positive outcomes.
9). Restaurant Automation and Robotics Technology
Restaurant automation and robotics technology have become increasingly popular among restaurateurs in recent years. This technology can help you streamline your operations and improve your bottom line.
Some of the most common types of restaurant automation and robotics technology include:
1. Robotic arms that can automate tasks such as dishwashing and food preparation
2. Automated beverage and condiment dispensers
3. Self-serve kiosks that allow customers to order without interacting with staff
4. OCR restaurant technology that automatically reads menu items, prices, and nutritional information from food packaging or restaurant signage
5. High tech trash cans that alert waste management when they are full
6. Inventory management systems that use RFID tags to track food and beverage items
7. Smart ovens that can adjust cooking times and temperatures based on the weight and type of food being cooked
8. Automatic dishwashing systems that use sensors to determine the size, shape, and soil level of dishes being washed.
Examples of Restaurant Automation Systems
BearRobotics – With the Servi robot, you can serve food from your restaurant. Food is delivered to the table by Servi, allowing waiters to focus on providing exceptional service. The easiest method to make bussing tables a breeze is with Servi table busing. Fill the bussing tub and worry about your next visit.
Dexai Robotics – Alfred fits into your existing kitchen and setup without any modification on your part. Alfred may be placed on the table, plugged in, and triggered with the press of a button. Staff can quickly stop the robot, modify recipes, or check its progress using the app. Alfred will also tell you when consumables such as flour must be replenished.
10). Kitchen Display Systems (KDS)
A KDS is a digital order screen that connects to your point of sale (POS) system. It displays orders immediately and can also sort orders based on status. This means that back-of-the-house (BOH) staff members can promptly find out what has not been delivered to the customers.
A KDS also includes features like recipe integration and nutritional information and can help to improve food quality and consistency. KDS systems also typically have features that allow managers to view real-time sales data and track kitchen performance.
Why is a Kitchen Display System (KDS) important?
It displays orders and cooking instructions on a screen in the kitchen, so chefs can easily see what they need to prepare. This can help improve communication and efficiency in the kitchen.
Recommended KDS systems
Most major POS systems have their own KDS available as an add-on, but here is an example of an independent solution:
FreshKDS is a touchscreen-based kitchen display system. FreshKDS has many integrations, including point-of-sale (POS) systems such as Square and Clover and e-commerce platforms like Shopify and WooCommerce.
11). Restaurant Reservation Systems
A restaurant reservation system can help you manage your reservations and improve customer satisfaction. You can use it to add online booking capabilities to your restaurant website with reservation requests sent directly to the restaurant.
Or you can give customers access to make their bookings on the OpenTable platform. Some restaurant reservation systems also have features that allow guests to share meal preferences, dietary restrictions, or special requests with staff in advance.
In the past, you might have handled reservations manually. But this can lead to mistakes and problems when seating customers on busy nights. Today, many restaurants use a reservation system instead of doing things by hand. This can help reduce the workload for your staff and ensure that customers have an easy time making a reservation.
So how can you make the most of this tool? Here are a few tips:
Integrate the reservation system with your website and marketing efforts.
Use the system to track customer preferences and history.
Use the system to manage waitlists and table allocations.
Examples of Reservation Software
Toast is shaking up the online reservation market with its new feature, Toast Tables. This innovative feature challenges established platforms like OpenTable and Resy by offering a more integrated and efficient reservation system for restaurants.
Toast Tables enables customers to reserve tables or join waitlists through a restaurant's website or app, while also integrating with Google Search and Google Maps. It connects with other Toast products, such as Toast POS and KDS, to manage reservations, orders, and waitlists from one platform.
A key collaboration with Google allows guests to book reservations directly through a restaurant's Google Business Profile, potentially saving restaurants money on third-party reservation platforms.
OpenTable is the gold standard when it comes to reservation software. Manage your restaurant's reputation and access OpenTable's worldwide diner network all in one spot with this app. Increase bookings, automate table status and use relationship management to create regulars and encourage loyalty.
Resy is a mobile app and back-end management system for restaurant bookings. Resy features server rotation, Toast POS Integration, add-ons, and enhanced guest profile capabilities.
Tock is a reservation management software that now is part of the website builder Squarespace. may be used to make, modify, and cancel reservations and build on your CRM quickly and seamlessly. Tock is a multi-purpose toolkit designed to revolutionize the way restaurants book reservations.
Additional reading: Yelp for Restaurants: A Review of Yelp Guest Manager (2022)
12). Restaurant Search, Discovery, and Review Platforms
Online restaurant review and discovery platforms are a valuable resource for any restaurateur. Not only do they provide a space for customers to write reviews of your establishment, but they also offer access to a wealth of data that can help you improve your business. Some platforms even include features that allow you to measure the success of your marketing campaigns in real-time.
So how can you make the most of these platforms?
Claim your restaurant business listing and complete your profile as fully as possible.
Use keywords in your reviews to help boost your ranking in search results.
Respond to reviews
Recommended Restaurant Discovery Platforms
Yelp is one of the world's largest and most popular websites, receiving more than 178 million monthly visitors. Each day, more than 3 MILLION searches are conducted on Yelp by customers searching for a new restaurant or local eatery.
TripAdvisor is the world's biggest travel platform, with hundreds of millions of customer opinions and impressions. Compare low prices and book tables at restaurants using TripAdvisor.
Opentable – Search their worldwide diner network of 50 000+ restaurants.
The Infatuation is a restaurant recommendation website and messaging service based in New York City. They are well-known for creating restaurant reviews and recommendations.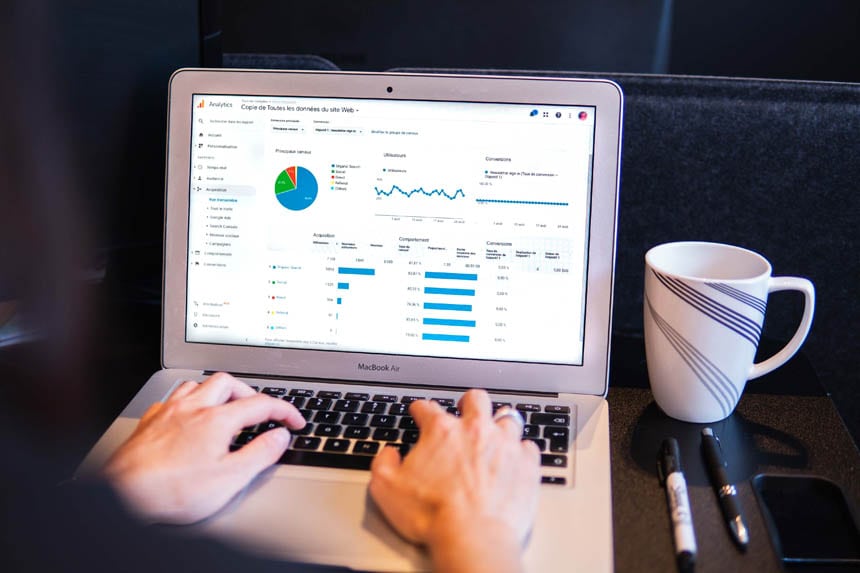 13). Restaurant Website Builders
The success of your restaurant is largely dependent on its website. You want it to represent your brand and be up-to-date with a user-friendly design that works on all devices so that people may quickly discover relevant information.
The restaurant's website should be SEO optimized, allow for online ordering, include loyalty programs, reservations, and an easy way to update menus.
You could go for creating your own customized website on WordPress or turn to companies that provide specialized website solutions for restaurants. See my review of the best website builders for restaurants.
Recommended Restaurant Website Design Tools
Square Online. The best tool for local foodservice businesses. It's extremely easy to use with online ordering and local delivery options built-in.
Squarespace. Offers beautiful design templates and sophisticated features like the built-in reservation system from Tok. For restaurants that want to create a stunning restaurant website.
Wix. Easy-to-use with the largest selection of ready-made restaurant website templates and a ton of restaurant-specific integrations.
Flavor Plate is a well-designed, user-friendly, and inexpensive website builder that makes creating and maintaining a restaurant's website simple. Online purchasing and gift card sales are included.
The UpMenu website system features automated reports that will provide real numbers on your restaurant website and online food ordering system. UpMenu's system is also integrated with Google Analytics and Google Tag Manager to collect data about customer behavior.
Bentobox – Create a restaurant website without paying marketing agency costs. The layouts are customized for the restaurant industry and include clear action-oriented buttons for directions, reservations, and online ordering.
Conclusion of the Overview of the Restaurant Tech Ecosystem
These are some of the most important types of restaurant technology tools available. Using restaurant technology tools like these will allow you to keep up with changing customer needs and improve your restaurant's overall performance.