Have you been looking for a website builder to create your restaurant business website?
Then you've come to the right place.
This post will show you which website builders are the best for restaurants and other food service businesses like coffee shops, bakeries, bars, and ghost kitchens.
The purpose of your website builder is to make it as simple as possible for you to develop a beautiful website. A website that not only looks nice but also assists you in getting more reservations and online orders.
Disclaimer: This post may contain affiliate links. If you make a purchase through our links, we may earn a small commission.Learn more…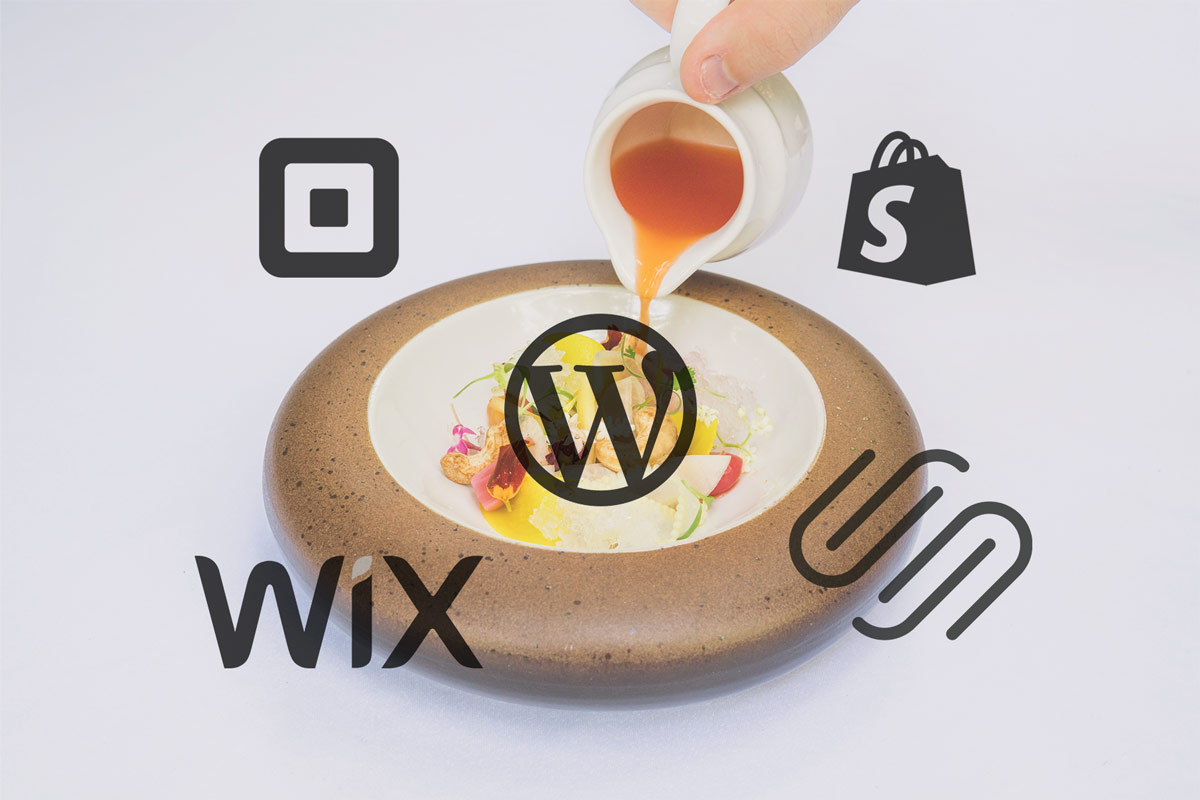 Overview of the Best Website Builders for Restaurants and Food Service Businesses
The following list is not in ranking order. Each website builder was built to perform well in a specific area. As a result, what's best for your business depends on your particular circumstances.
After the list below, I'll walk you through the most crucial questions you should ask yourself about a website platform that is appropriate for you. An in-depth look at each platform follows this to assist you in making a decision.
Let's get into it!
| Builder | Use case | Ease of use | Pricing |
| --- | --- | --- | --- |
| Square Online | The best tool for local foodservice businesses. It's extremely easy to use with online ordering and local delivery options built-in. Available in the US, Canada, UK, and Australia. | 5/(5) | Free plan |
| Squarespace | Offers beautiful design templates and sophisticated features like the built-in reservation system from Tok. For restaurants that want to create a stunning restaurant website. | 3/(5) | From $12/mo |
| Wix | Easy-to-use with the largest selection of ready-made restaurant website templates and a ton of restaurant-specific integrations. | 4/(5) | Free plan |
| Shopify for Restaurants | Best for restaurants that also want to sell products online. Website templates include features for online ordering, payment processing, and delivery. Free trial. | 4/(5) | From $29/mo |
| BentoBox | Bentobox is a website platform exclusively for restaurants. They will design and set up your website with all the needed restaurant-specific features. You can then update the website yourself as needed. | 4/(5) | Flexible, no-contract plans |
| WordPress | The world's most popular content management system with unlimited design flexibility with themes and plugins. | 2/(5) | Hosting from $3.95/mo |
| 99designs | 99designs is strictly not a website builder. It's a service that allows you to hire a professional to create your website for you. This is the ideal solution for those who are really busy. | 5/(5) | From $599 |
As you can see, there are a few different possibilities for you to examine.
Now, let me go through the most crucial elements when selecting a website builder for your restaurant.
Consider Using a Website Builder for Beginners If You're Not Tech Savvy
You're most likely a business owner rather than a web developer. You shouldn't have to be a skilled developer to get your website up and running.
So, how technical do you want to get? Because here's the deal. As your flexibility increases, so does the complexity of the task.
If you want total control over the location of every element on your website and sophisticated, non-standard features, you'll need a tool with a lot of flexibility. However, that also entails a steeper learning curve and an elevated chance of things going wrong.
I usually recommend a beginner-friendly website builder as a starting point. This ensures you get at least a basic website up and not waste time on anything you might not need.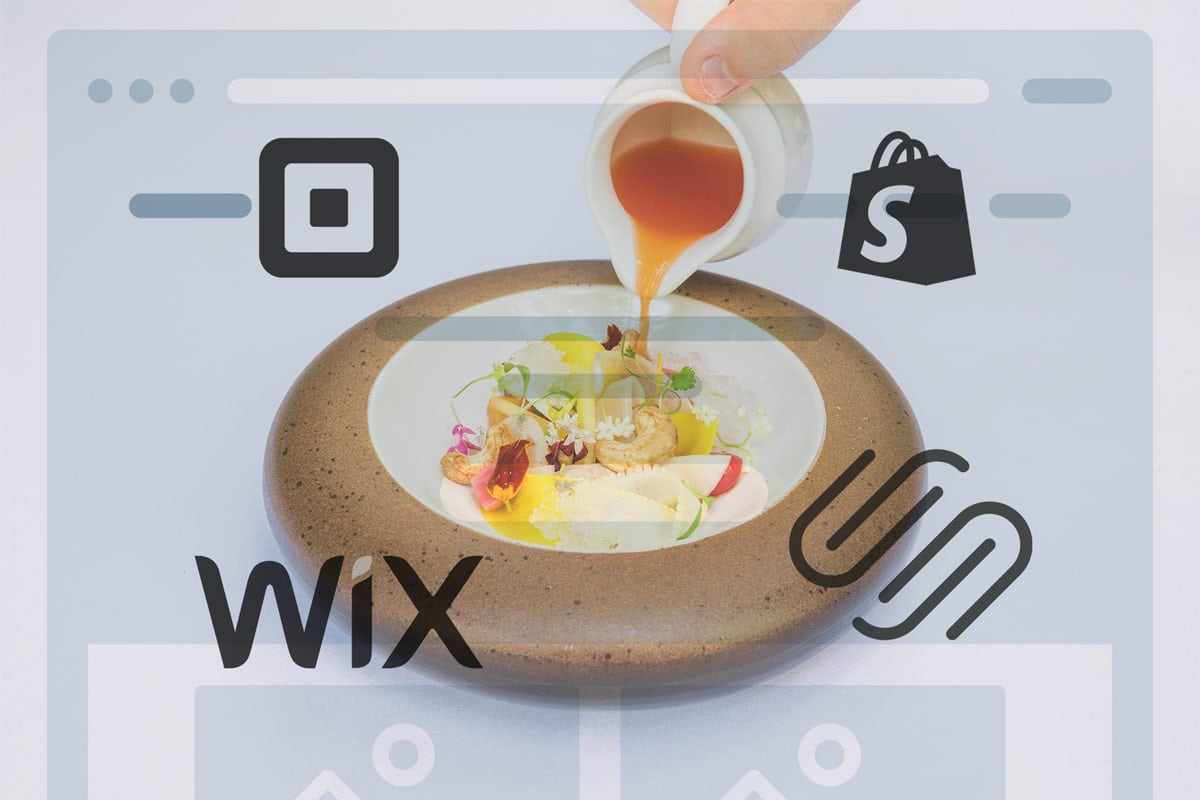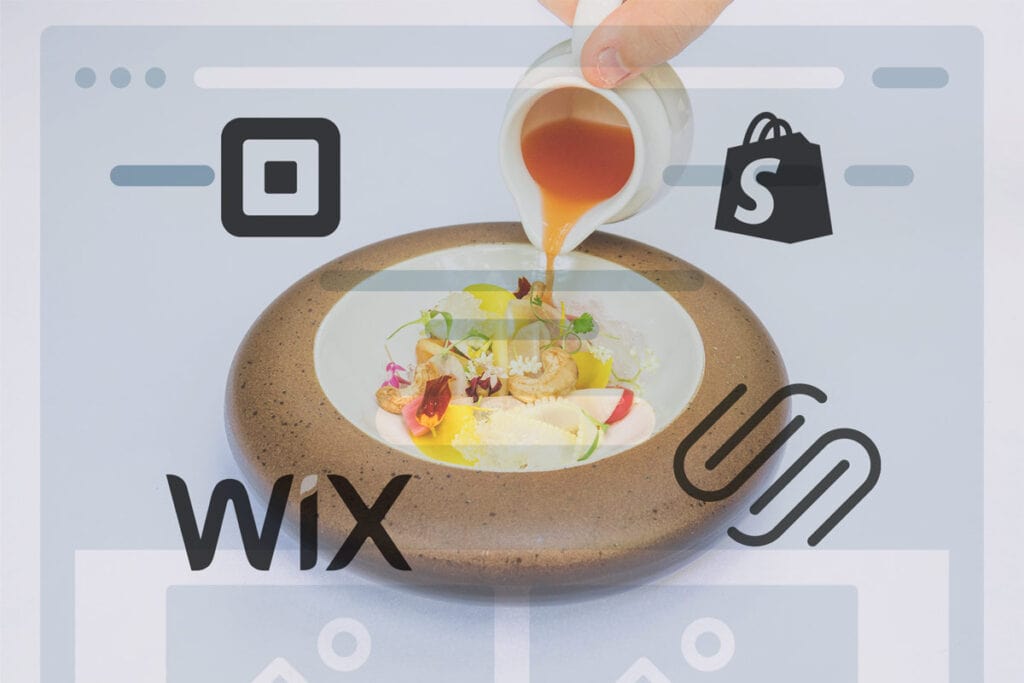 The ideal website builder for novices is Square Online. It uses ready-made blocks that you can quickly add to the page. Simply drop the client testimonial block on the page to display customer testimonials. You have a few different design alternatives, but not many.
The next step would be Wix, which offers a lot more customization. This platform is quite simple to use while still allowing for effective personalization. They also have many very nice-looking templates for restaurants, cafes, and bakeries.
If you're comfortable with digging into some more technology, I recommend Squarespace since the platform allows you to create beautiful websites but also has a somewhat steeper learning curve.
Squarespace has also recently acquired Tock, a restaurant reservation software company. This integration makes Squarespace a very compelling solution for restaurants.
I'm sure you have heard of the eCommerce platform Shopify. Like Wix, Shopify has added many restaurant-specific features and good-looking themes supporting online ordering, payment processing, and delivery.
I recommend Shopify for smaller restaurants or cafes/bakeries that want to sell their products and don't need advanced integrations to other software systems.
BentoBox is a website builder service specifically for restaurants that includes advanced restaurant technology solutions. BentoBox creates a custom-built website to ensure a professional result. You can then easily update information such as menus and opening hours yourself.
This is an excellent option for restaurants looking for an effortless way to create and maintain a website with advanced features like online ordering, reservations, marketing, and payment processing.
Then, you have WordPress. With WordPress, you can do anything. Thousands of plugins and design themes are available through WordPress.
WordPress allows you to produce whatever you want. You don't need to know how to code to use it, but be ready for a steep learning curve and a high risk of making some mistakes.
To set up WordPress, I suggest you go with Bluehost, where you can use their wizard tool to construct your WordPress site.
Functionality & Online Ordering & Delivery
When you know if the platform you're considering fits your level of technical ability, you should examine whether it offers the features you require and whether those features connect with other technologies you currently use.
For a food service company's website, these features should be considered:
Online reservations. To accept calendar-based reservations, you must ensure that people can make reservations with you online (and preferably also pay for the service online).
Online ordering and delivery are becoming more popular. Many foodservice businesses will find this helpful as off-premise dining becomes increasingly common.
SEO. The easiest way to optimize your website for higher rankings in search engines (specifically Google) is through organic SEO. This ensures that when people search for a restaurant of your sort, they see your business.
Conversion tools. It is crucial to have a website builder that provides conversion tools for people to convert from visitors to customers. Your website builder must include features such as alert bars, pop-ups, email opt-in forms, and so on that allow you to turn web traffic into clients.
The builders listed above all support these features but to various degrees. Some have it built in from the start, while others may need additional plugins or third-party integrations to do what you want.
As I go through each suggested tool, I'll further detail the supported features.
Restaurant Website Design Themes and Templates
To make your website appear professional, it's often better to use pre-designed website templates to build it.
The website builders listed here have various strategies for solving this. Some provide pre-built website templates for restaurants and other food service enterprises. Other builders offer basic design elements to help you create your site for the sort of company you run.
If you keep these three factors in mind while reading the remainder of the piece, you should be able to determine which tool is best for you.
Read on or go to a specific tool and learn more about it by clicking the following links:
Square Online
Squarespace
Wix
Shopify
BentoBox
WordPress
99designs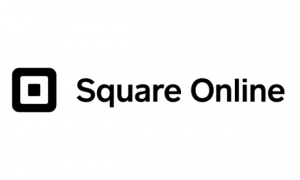 Square Online – Create an Attractive, Easy-to-Navigate Website Quickly
Note: Square Online is only available to businesses in the US, Canada, UK, and Australia.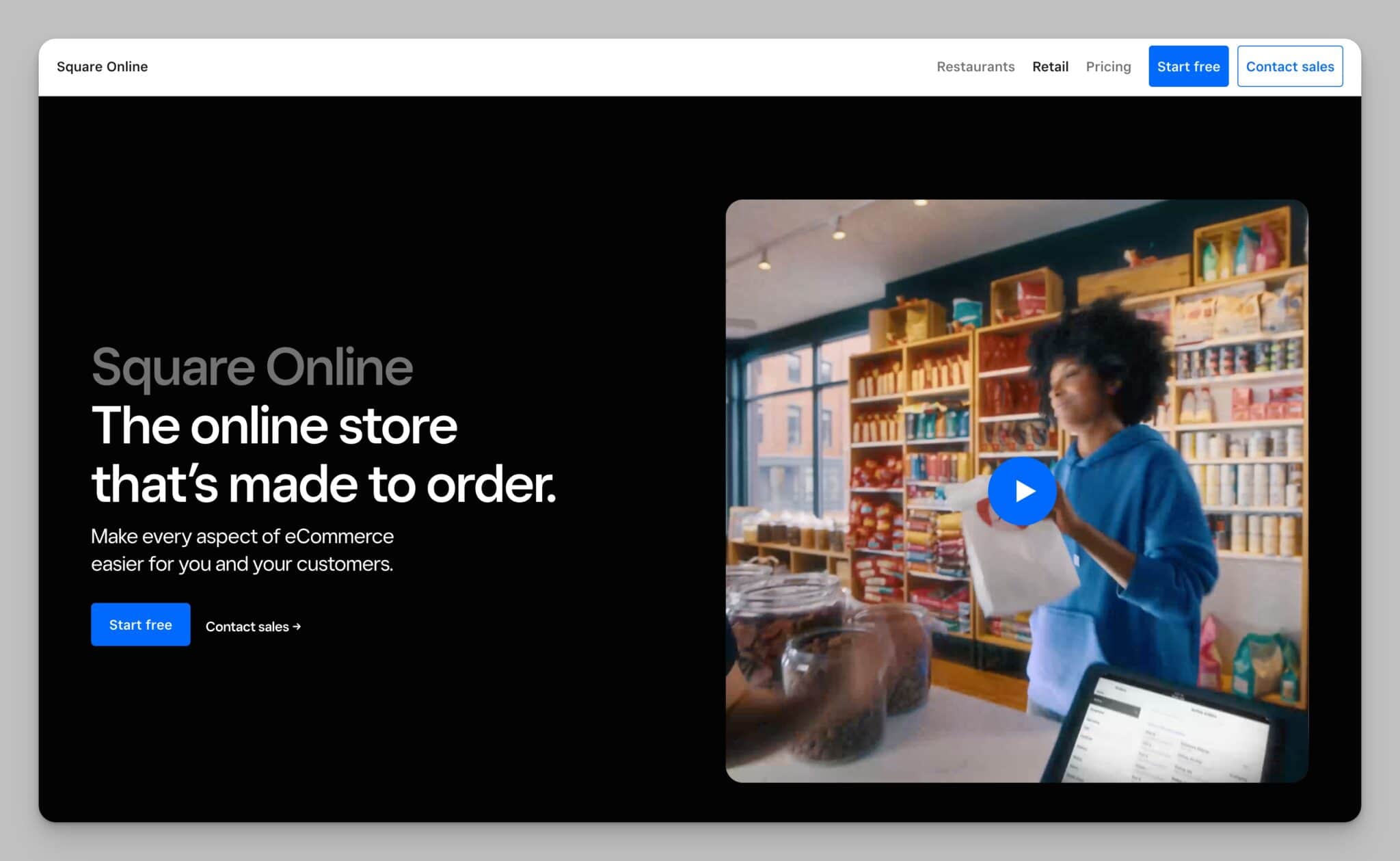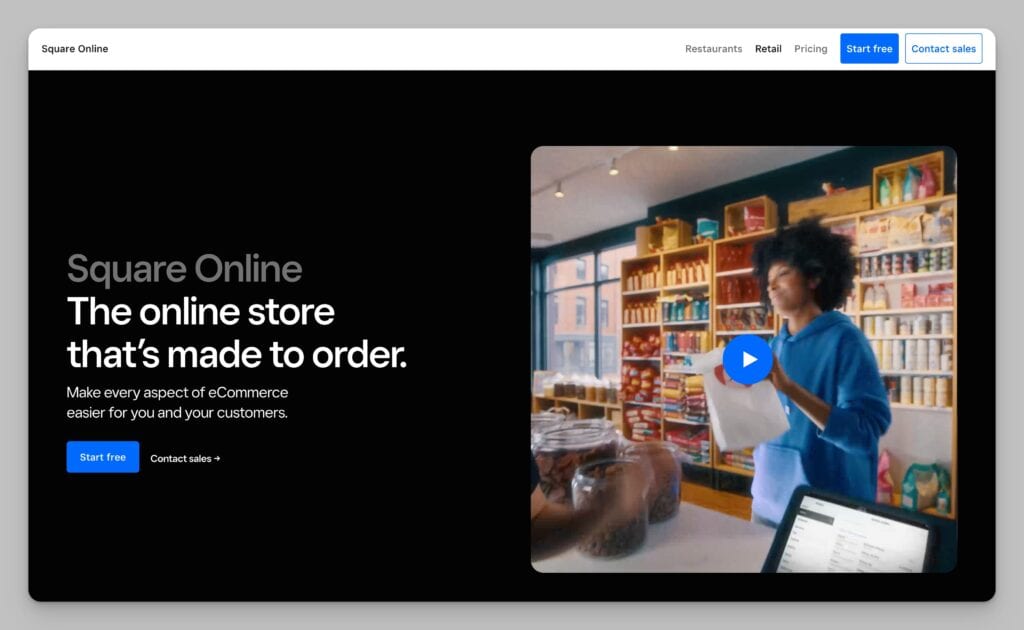 Free plan available
It's easy to use. Simply drag and drop pre-made components.
The online ordering and delivery software is natively built into the platform and allows you to take payments online.
Selling gift cards and products on the website is as easy as 1-2-3.
Square provides a comprehensive package of assistance for small businesses, all linked together (payment processing, point of sale, email marketing, payroll, and even business loans).
Start using Square Online for free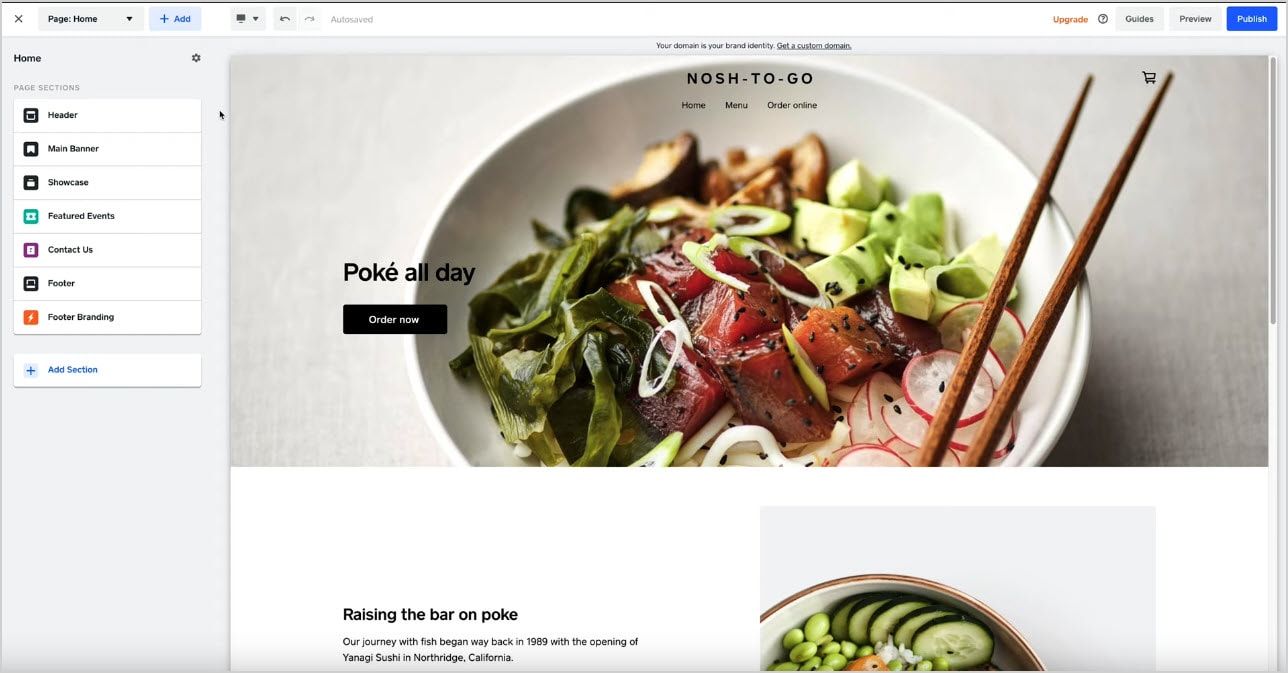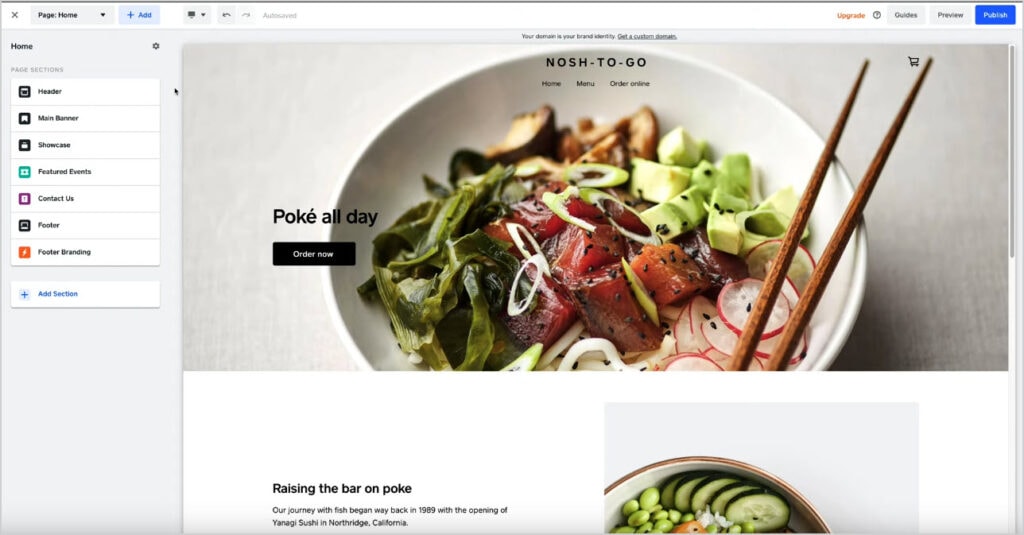 I've used a lot of different website builders, but Square Online is the most user-friendly builder I've ever encountered. Simply combine pre-designed components that you drag and drop to your website.
All designs are mobile-friendly, so you won't have to worry about anything looking odd on some platforms.
However, because these pre-made sections are used, you will not have the freedom to do anything you want.
Square Online has been created to make it simple for local firms to take online orders and sell items online. So, it's a sort of online store platform, even if you can use it to create an entire website in a straightforward way.
You can also use Square Online to add a store to your existing website, which is helpful if you want more control over how customers buy. You can add "buy now" buttons and showcase items on your current website before using Square Online to handle the checkout.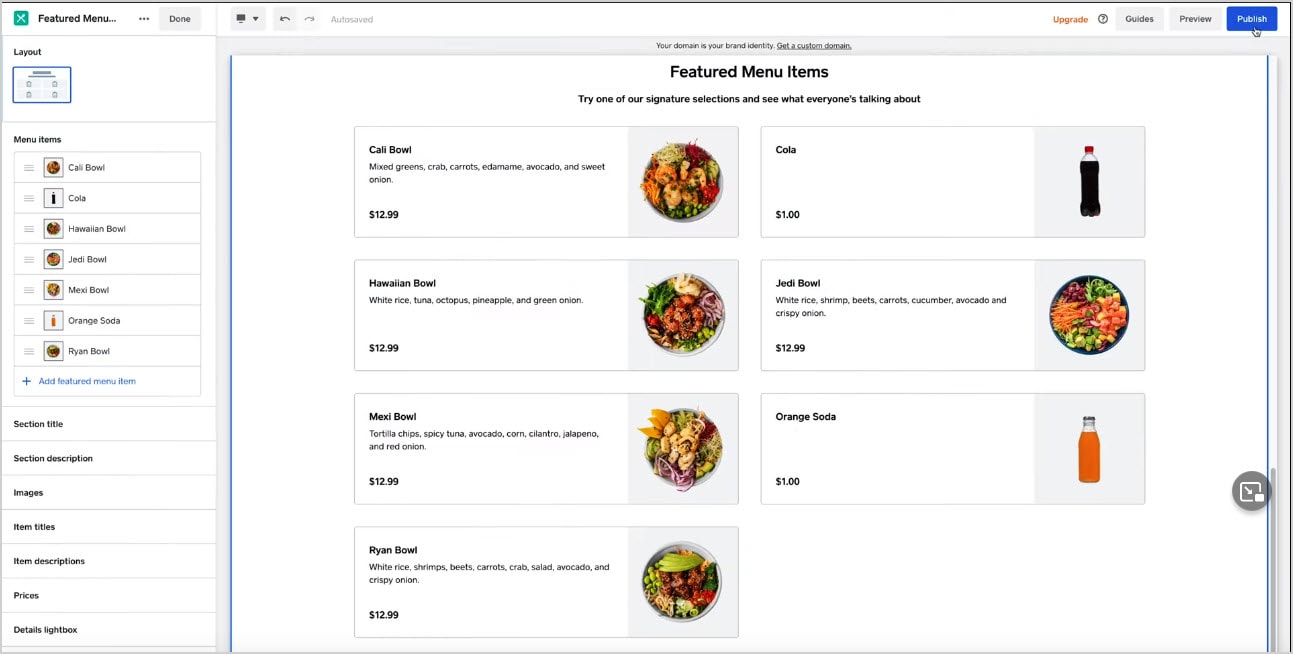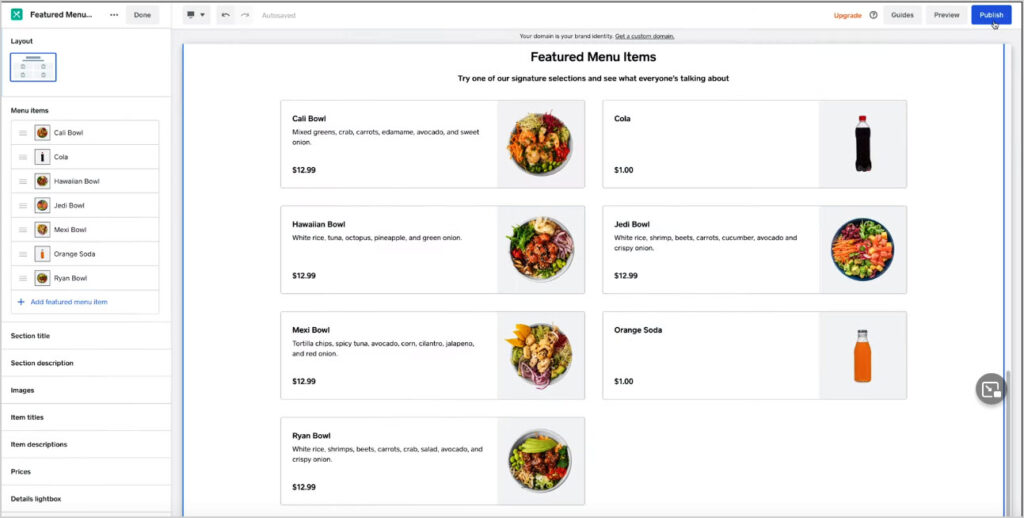 Food service businesses can sell reservations, gift cards, and food for pickup and delivery. With your online ordering page, you can encourage customers to order directly from you rather than through internet marketplaces or third-party delivery apps.
Square allows you to control the ordering relationship to develop stronger consumer loyalty while avoiding hefty marketplace fees.
Square Online is ideal for people who want to start taking orders online or simply need a simple website builder that allows you to create a website quickly.
About Square Online
Square is probably most recognized for its payment processor, but it has expanded into comprehensive business support for local companies in the past decade.
This support includes point-of-sale systems, inventory management, reservations, payroll, marketing tools, business loans, and other services.
Square has established itself as one of the most popular service provider partners because of its comprehensive business assistance. In particular, they offer the powerful and free POS tool called Square for Restaurants (read my full review of Square for Restaurants here).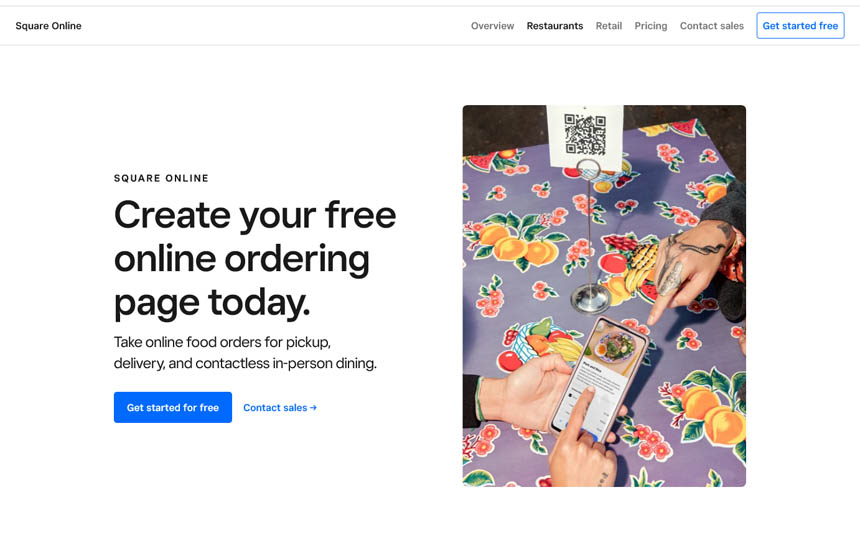 How is Square Online Free?
Square provides such robust solutions for free because you'll be using their payment processor. You will be charged a transaction fee, similar to all other payment processors (PayPal, Stripe, etc.).
However, this isn't something you can avoid. In reality, all other website platforms that provide an online store will use Square or one of the other payment processors to handle credit card transactions. On the other hand, Square offers some of the most competitive rates (see Square transaction fees here).
Square Online's Key Features and Benefits
You can use Square Online's eCommerce features on your existing website or build your entire foodservice business website with Square Online.
Some key features:
A solid online ordering system
A simple, user-friendly website builder
Automatically syncs with Square for Restaurants POS
In-house and on-demand delivery
Inventory management
Accept Square gift cards
Instagram integration
SEO tools
Restaurant Business Website Design Templates
Square does not support design templates (like some other solutions here). They instead provide pre-designed sections that you can use to construct your design.
The entire design and functionality of your website can be created in hours. This makes it quick and simple to build your website. However, because you have just a few layout alternatives for the elements on your site, this also means less flexibility. But, you can still create appealing websites.
Start using Square Online for free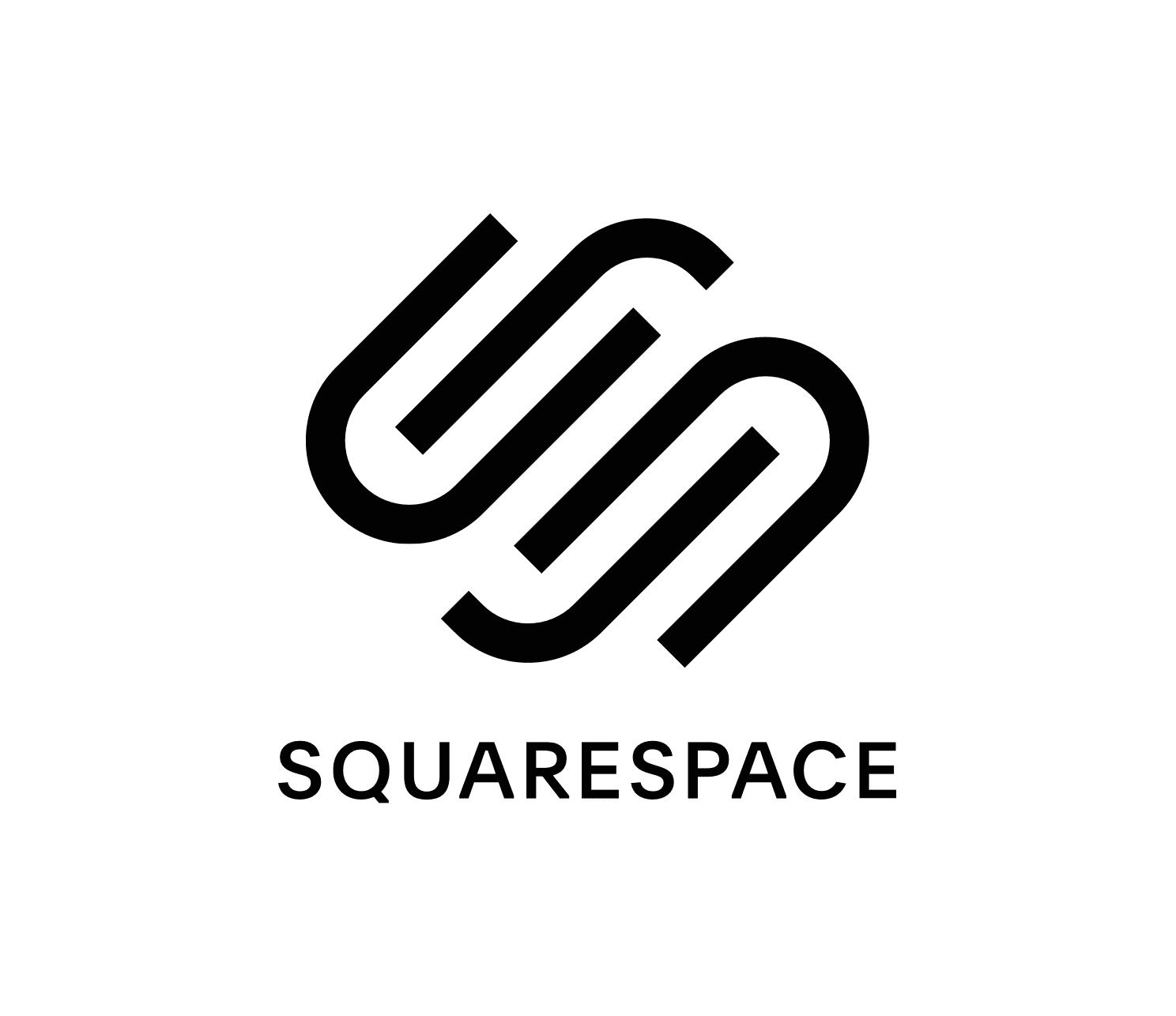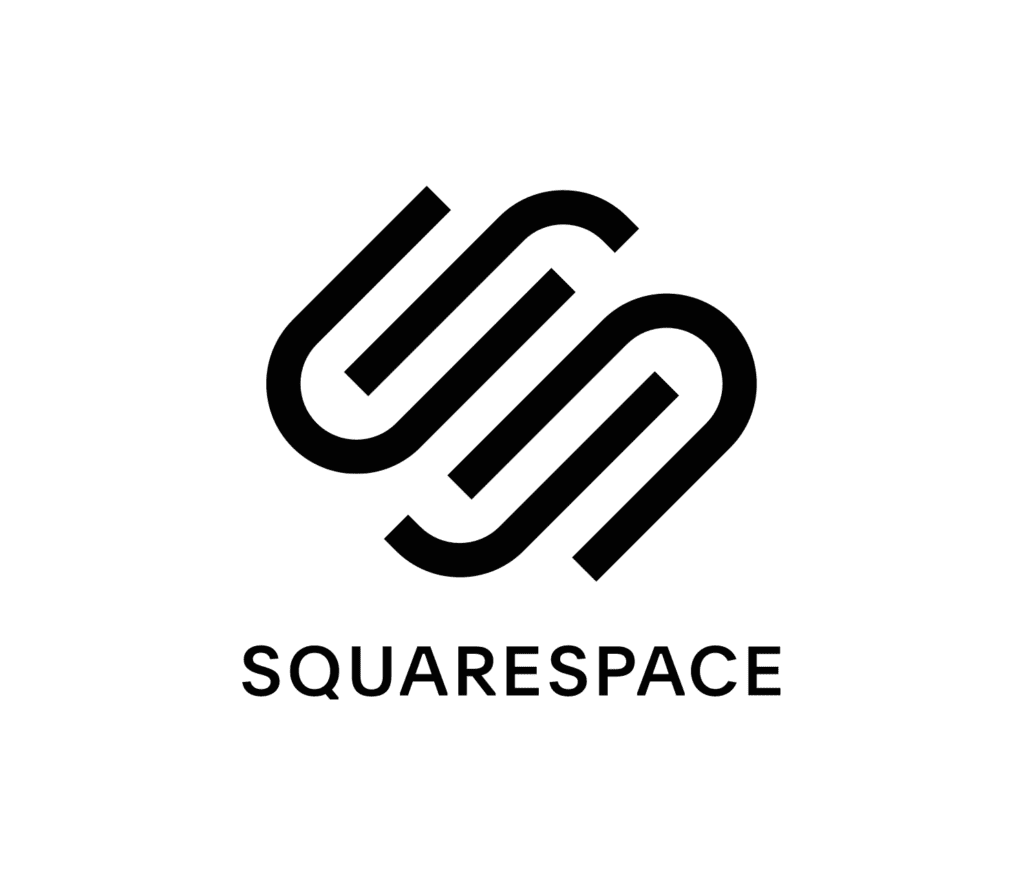 Squarespace – Best for Creating Attractive Website Designs
Squarespace is available worldwide
Pricing starts at $12/mo
The most beautiful template designs: Squarespace is the only website builder that offers as many appealing templates.
Integrated online reservation: Tok is a very popular reservation and tech system
Support for Search Engine Optimization: A popular tool for companies that rely on search traffic.
There are a lot of features: Squarespace provides all the functionality you'll need, as well as an extensive catalog of third-party add-ons.
Start a Free Trial of Squarespace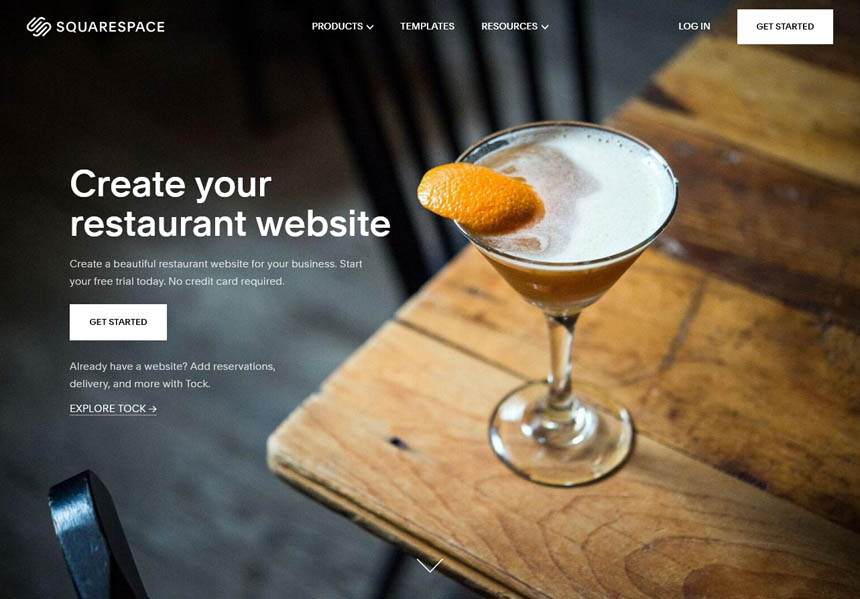 We're beginning to move from simple tools to expert ones with Squarespace. Many professional web designers use Squarespace. This doesn't imply you can't use it if you're a novice, but you must be ready for a steeper learning curve than Square Online.
Squarespace is probably, the most effective website builder for creating stunning designs. To make your site appealing, all you need to do is learn some of the basic functionality of Squarespace.
About Squarespace
Squarespace has been in operation since 2004 and is now one of the most well-known website design companies.
It's most famous for its stunning aesthetics, but it also has many features.
Squarespace has a native integration with a reservation system called Tock. This makes Squarespace a great overall partner for foodservice businesses and restaurants.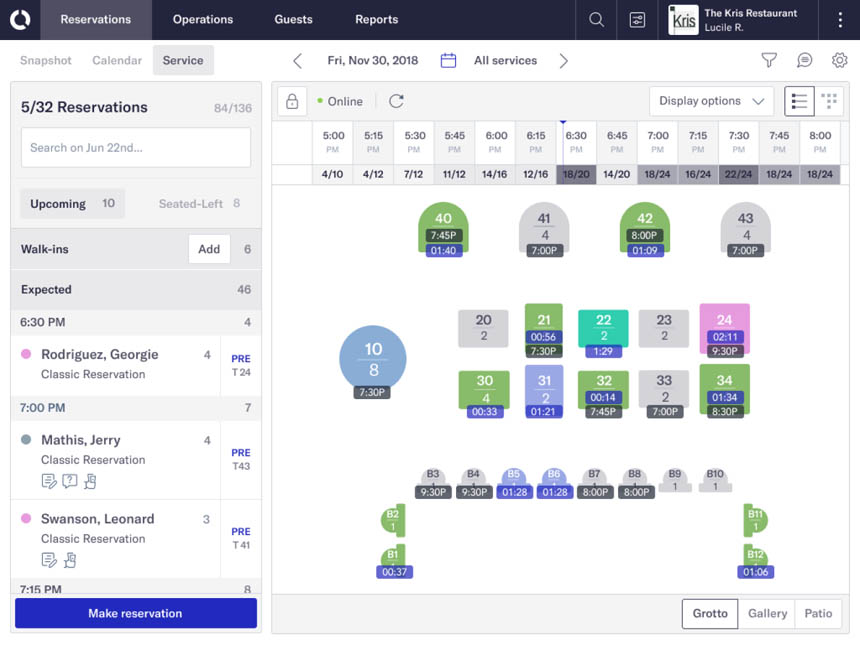 Squarespace has been expanding the range of services available for entrepreneurs. They now provide their point-of-sale system and email marketing service to help local companies grow beyond their website.
Squarespace is similar to Square in many ways, and it's a fantastic alternative if you're not in a Square-supported country or want more design customization options than Square Online provides.
Restaurant Website Design Templates
Squarespace has a great selection of restaurant-specific design templates and provides many general website design templates that you can use and personalize for your company.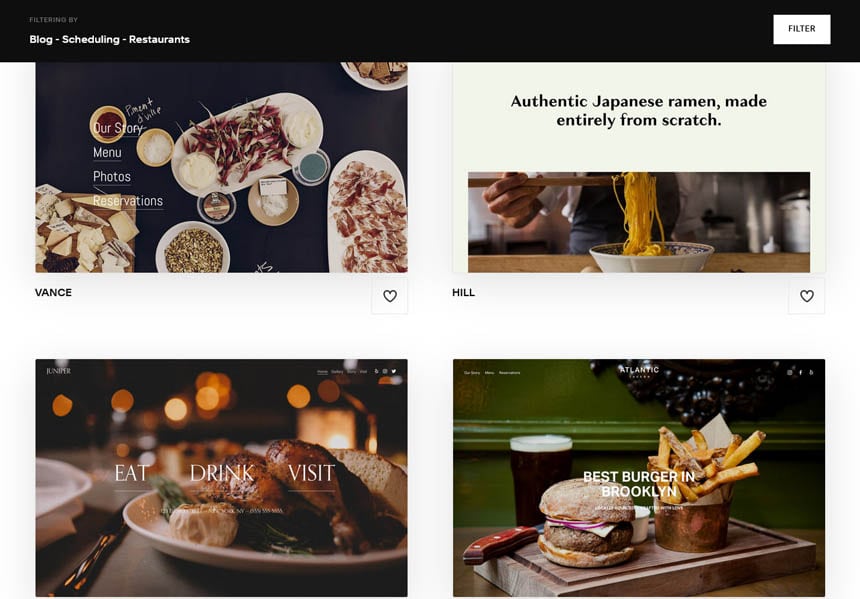 This is not the same as Wix or Shopify, which provide many restaurant-specific website templates. But I don't consider this to be a disadvantage. You'll most likely want to modify images and messages to suit your own company in any case (and the generic templates are lovely to start with).
See the Squarespace templates here
Squarespace Blueprint
Squarespace Blueprint, formerly "Build Your Own Template," provides a guided approach to create a website from scratch, ideal for those with a clear vision for their site. With Blueprint, you can:
Design your homepage
Add extra pages
Choose a color palette
While starting with a template is possible, Blueprint enables customization for a unique style, brand, and vision.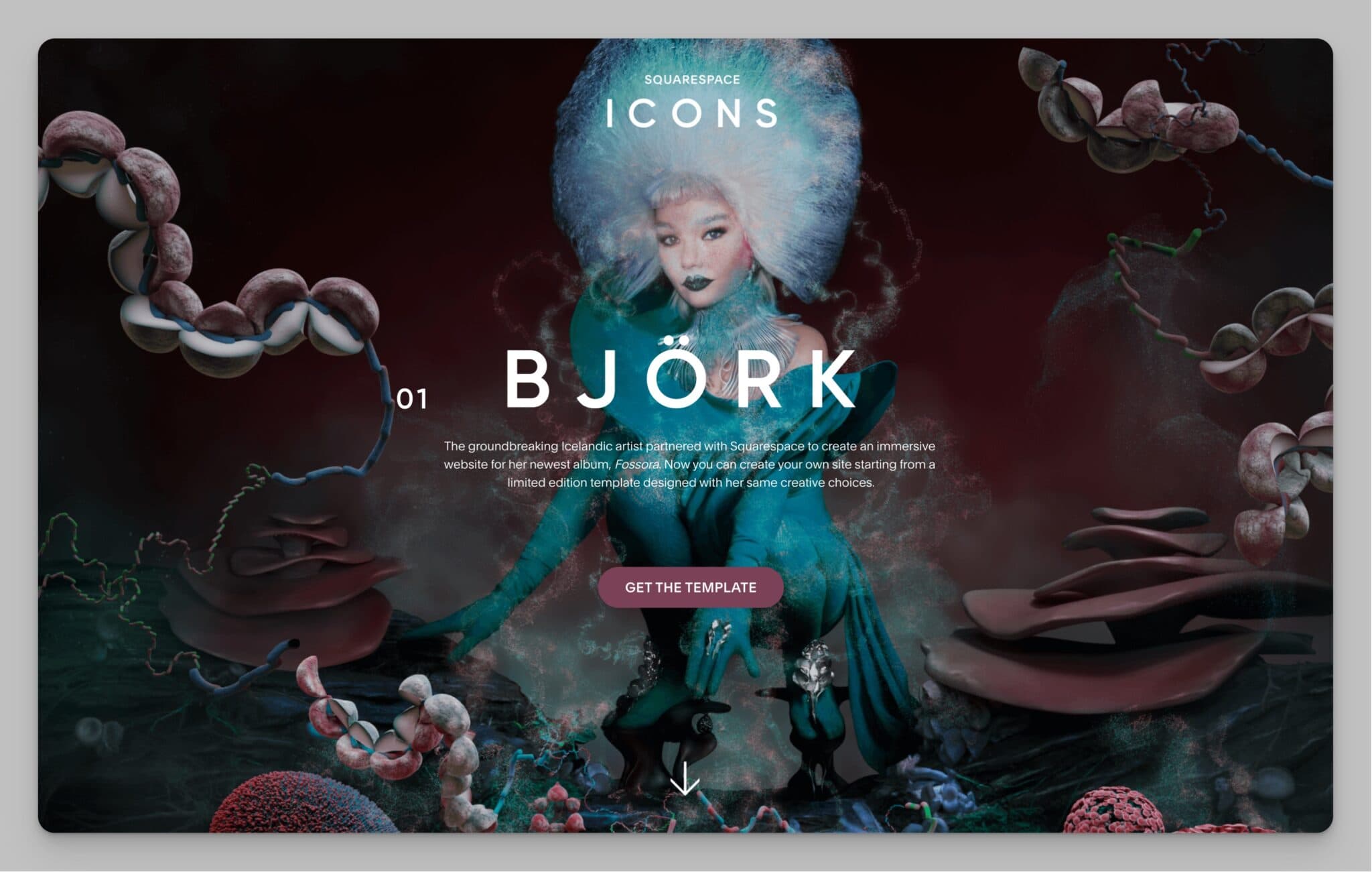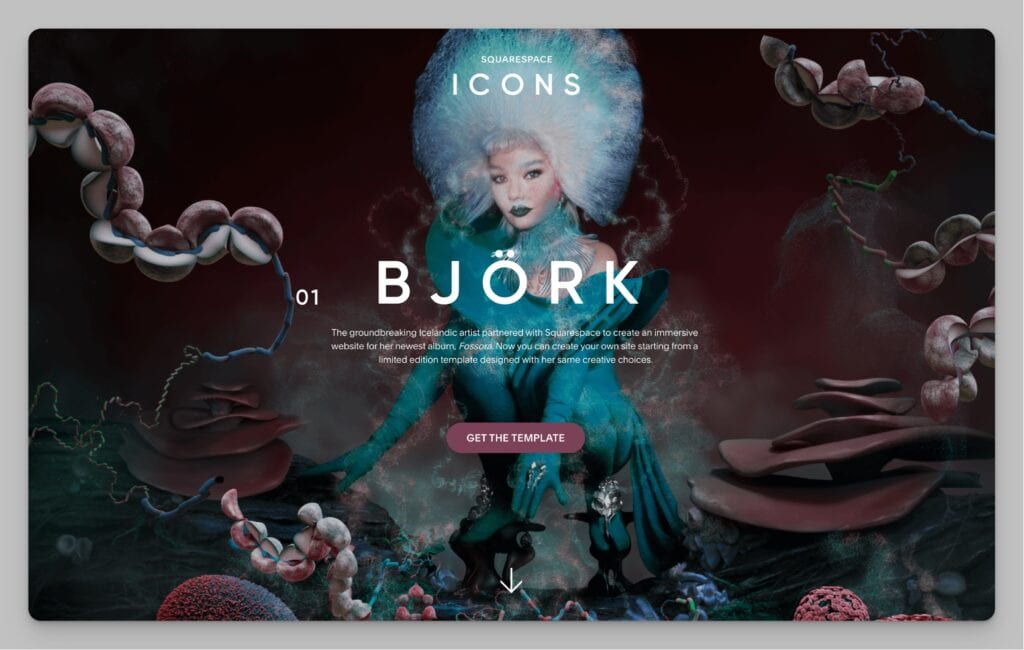 The innovative Icelandic artist collaborated with Squarespace to develop an immersive website for her latest album, Fossora. You can now build your own site using a limited edition template, incorporating the same creative elements from her design. Check out the template here.
The Squarespace template store offers various designs with consistent fonts, colors, and style options. Choose a design by previewing different templates and focusing on appealing colors and layouts. Remember, you can modify the style and layout at any time.
All sites use the same template with identical features and style options. To customize your demo site, you can:
Adjust colors, fonts, and global styles in the Design panel
Add new pages with pre-built layouts
Modify a page's layout with new sections
Override site-wide styles with section styles for unique looks
Create custom layouts for blogs or products with summary blocks
Key Features of Squarespace
Squarespace offers a considerable number of features.
Native reservation system (Tock) that allows you to charge clients when booking
You can also sell gift cards and items on the online store.
Advanced SEO tools
Design templates that have received many awards
Advanced customer analytics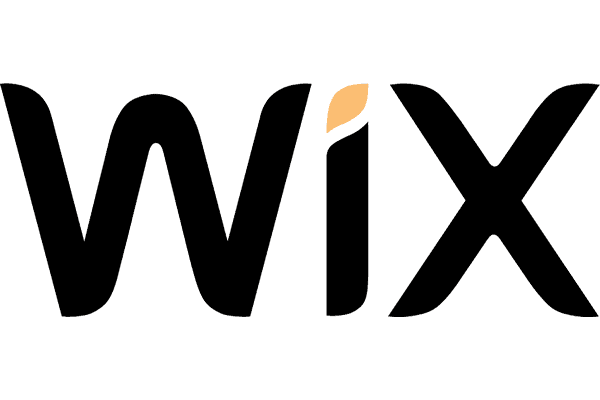 Wix Restaurants – Easy-to-Use with Many Restaurant Design Templates
Wix is available worldwide
Wix Restaurant is an all-in-one, user-friendly restaurant solution that can be used to create your website, take online reservations and payments, and receive orders.
It's simple to use. There is no need for any technical knowledge. Simply drag and drop to create your website.
There are numerous free restaurant website template designs, each with a unique style. You can personalize them according to your preferences.
Low cost: Wix may be used for free and a basic business plan costs $20 per month, including a domain name and the ability to take online payments.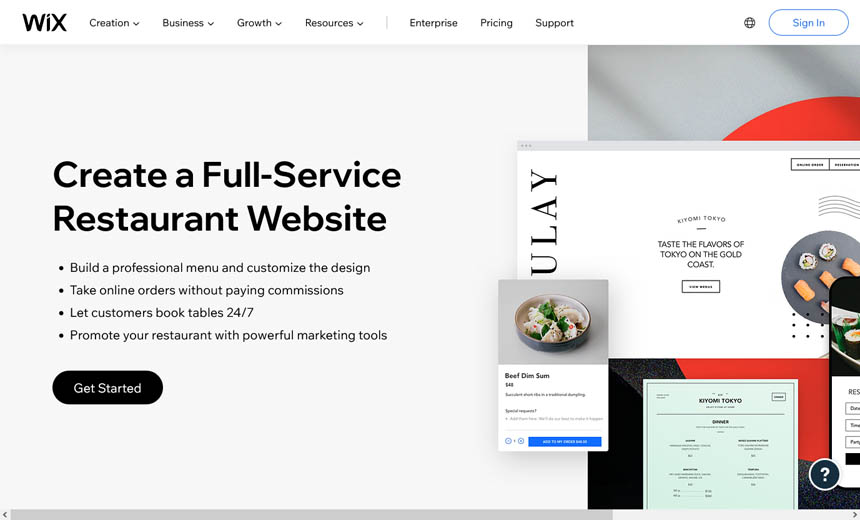 Wix Restaurants includes the following apps:
The Dashboard: Create and manage your restaurant, menus, and orders.
The Menus App: Display your menu on your site.
Orders App: Allows you to take phone and online orders and accept payments. (Premium feature).
Reservations App: Allows people to reserve tables at your restaurant. (Premium feature).
Wix is more versatile than Square Online, but it also has a steeper learning curve. It's still one of the simplest platforms to use, created to appeal to a user with no technical experience.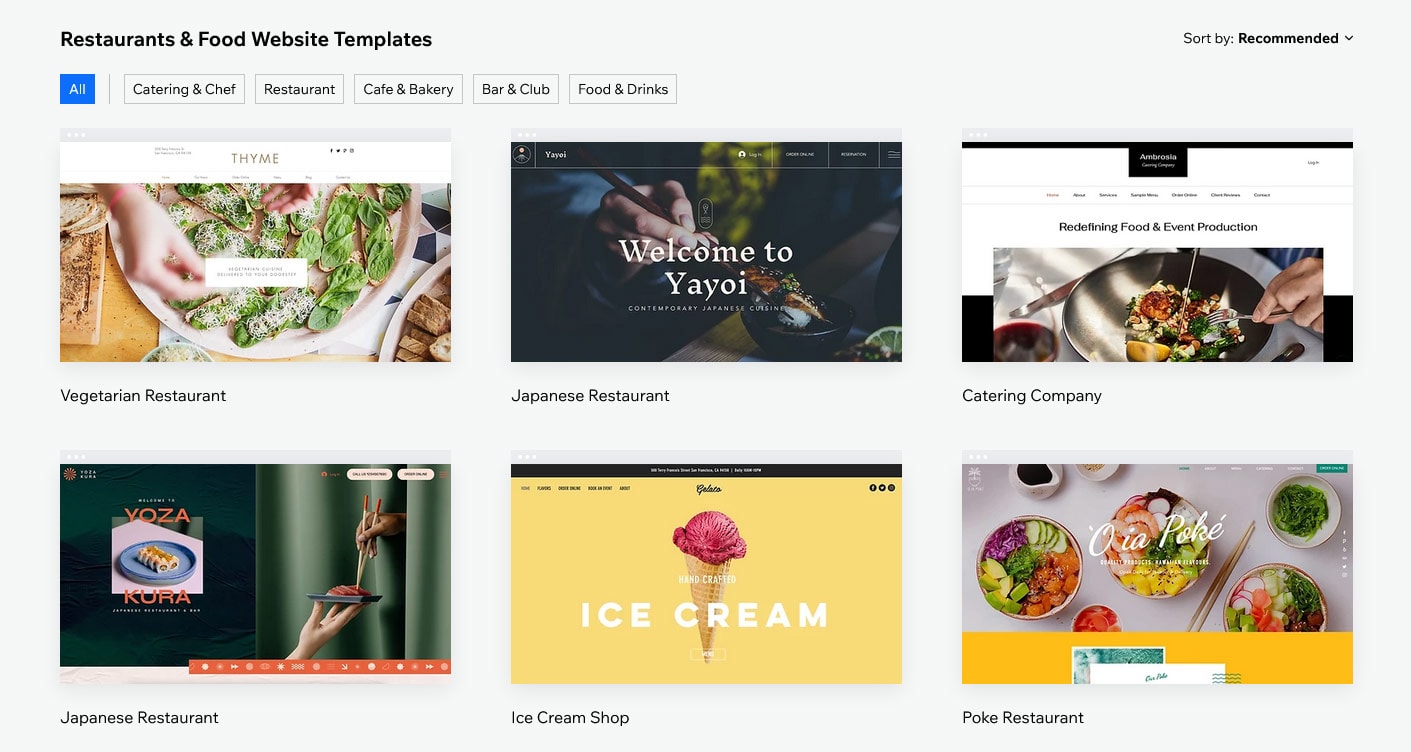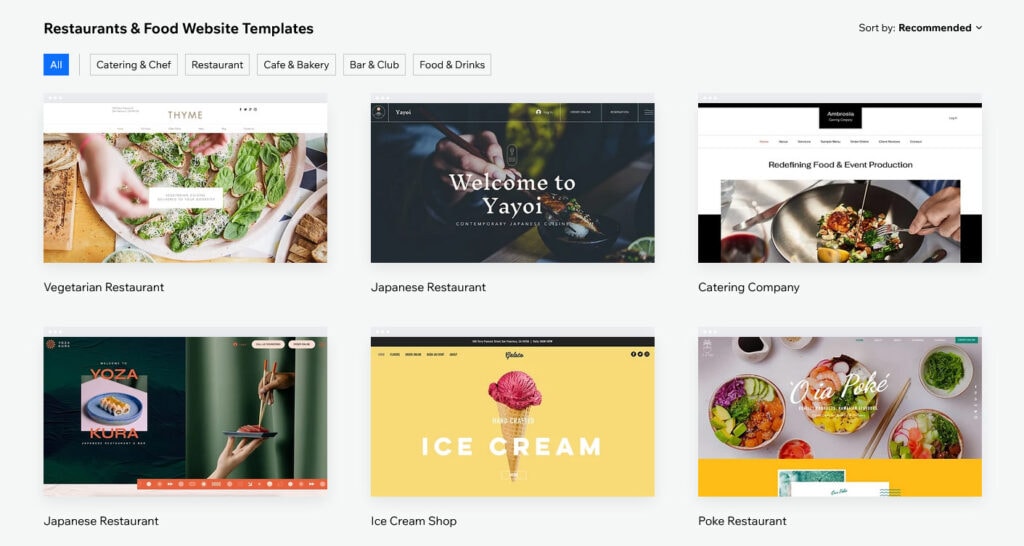 Get a Free Restaurant Website Template for Your Business
When you join up for Wix, you get access to an extensive library of ready-made restaurant website templates that you can use and modify for your website.
This will save you a lot of time and give your website a professional appearance and feel.
Let's look at some restaurant website design examples to use as a starting point for your new website.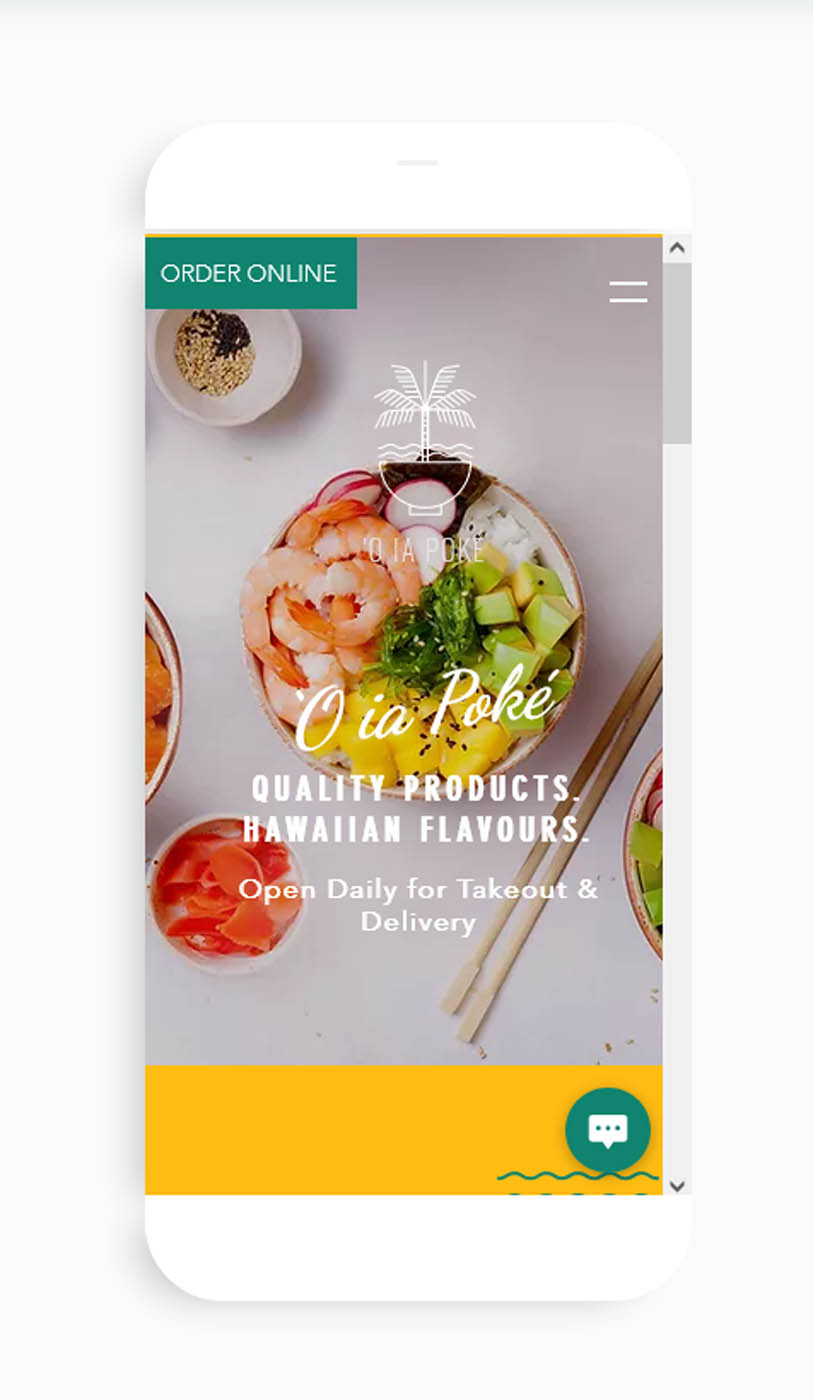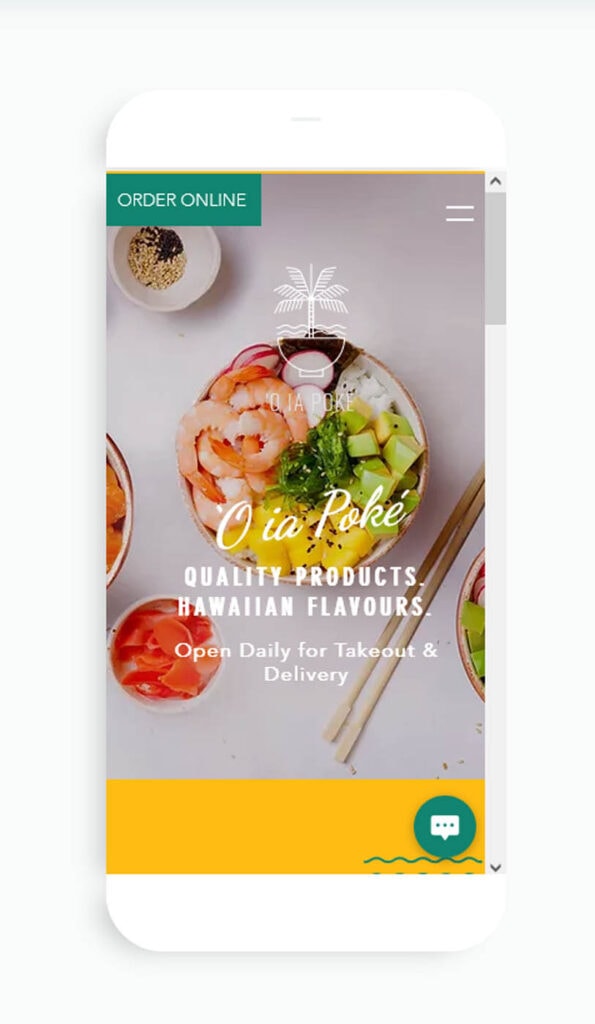 Explore even more restaurant website templates at Wix
Wix is Easy-to-Use
I believe Wix strikes a reasonable balance between simplicity and adaptability. The availability of pre-designed templates is undoubtedly a big help in building a website. They've also done an excellent job making the editor user-friendly for novices.
With Wix, you can create a website exactly the way you want it to appear, and there is no coding required.
This is most likely why Wix has become the most popular website builder (Wix hosts over 150 million websites).
It's essential to allow a little bit of time to get adjusted as you learn where things are and how you can arrange them. But once you've gotten the hang of it, you can move things around to make it seem like you designed it. Simply add in the pre-designed components you want, such as a graphical map, a gallery, or a testimonial.
Try the Wix Restaurant builder for your business
Wix Features
Here's a brief overview of the essential features of a restaurant website that Wix supports.
Online ordering: Use the built-in Wix Booking feature or embed your ordering feature directly on your website.
Gallery: Make the most of the gallery module to promote your culinary creations in their best light.
SEO: Wix ensures that your restaurant is discovered on Google when creating an online presence with the service.
Social media: Use your restaurant's social media pages to keep material fresh on the site while gaining new social followers.
Email marketing: Allow visitors to submit their contact information on your site and send them attractive email marketing campaigns.
Events: Create your custom invites, and track RSVPs and ticket sales on your website using the event features.
Wix and Square Enhance Integration
For those of you who use Square for Restaurants this update could be interesting.
The enhanced integration between Wix and Square holds significant value for restaurant owners, as it consolidates online order management, menus, and reporting into a single platform.
By synchronizing your Wix Restaurants site with your Square account, you can reduce time spent on manual tasks, efficiently manage your catalog, and expedite sales.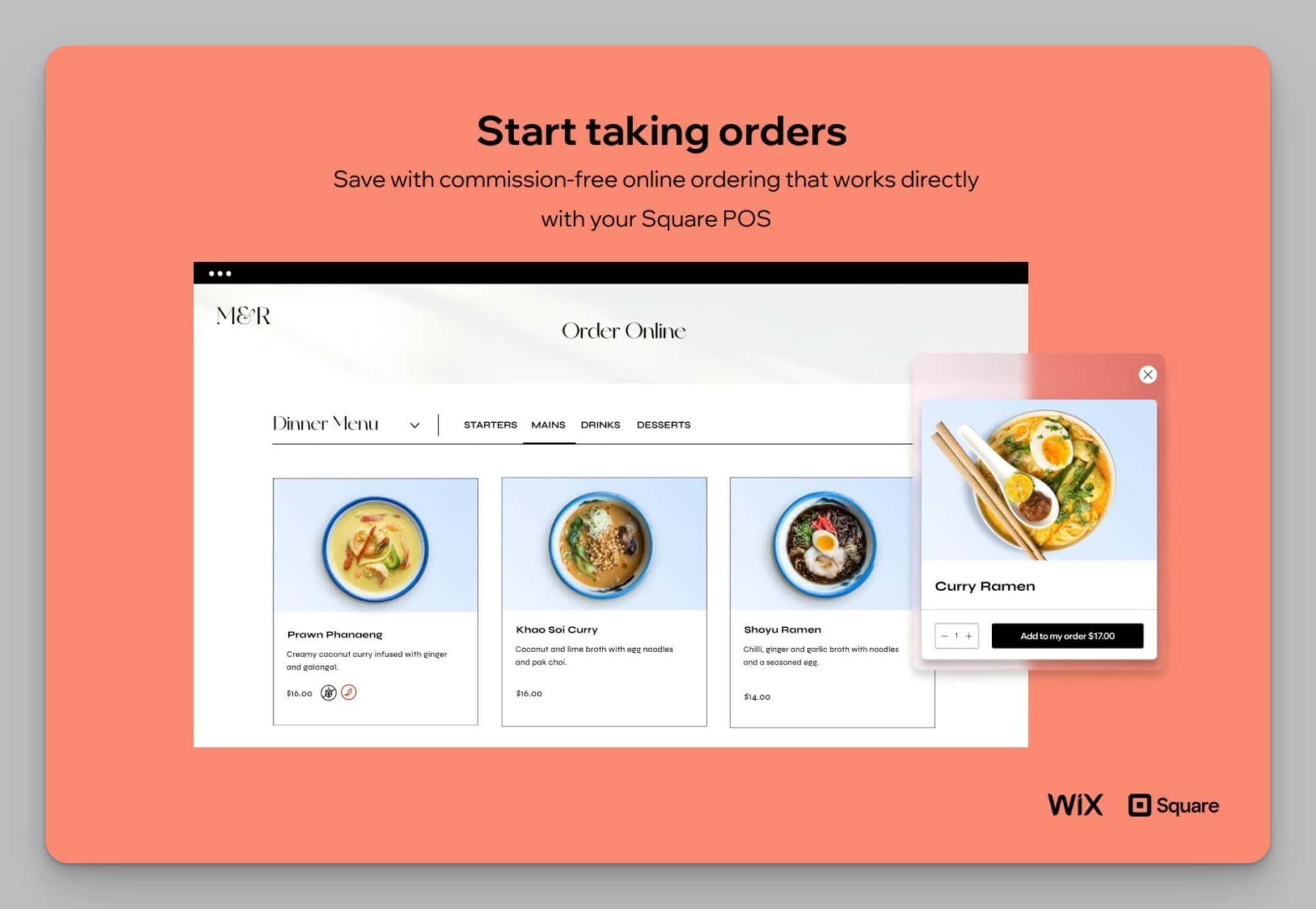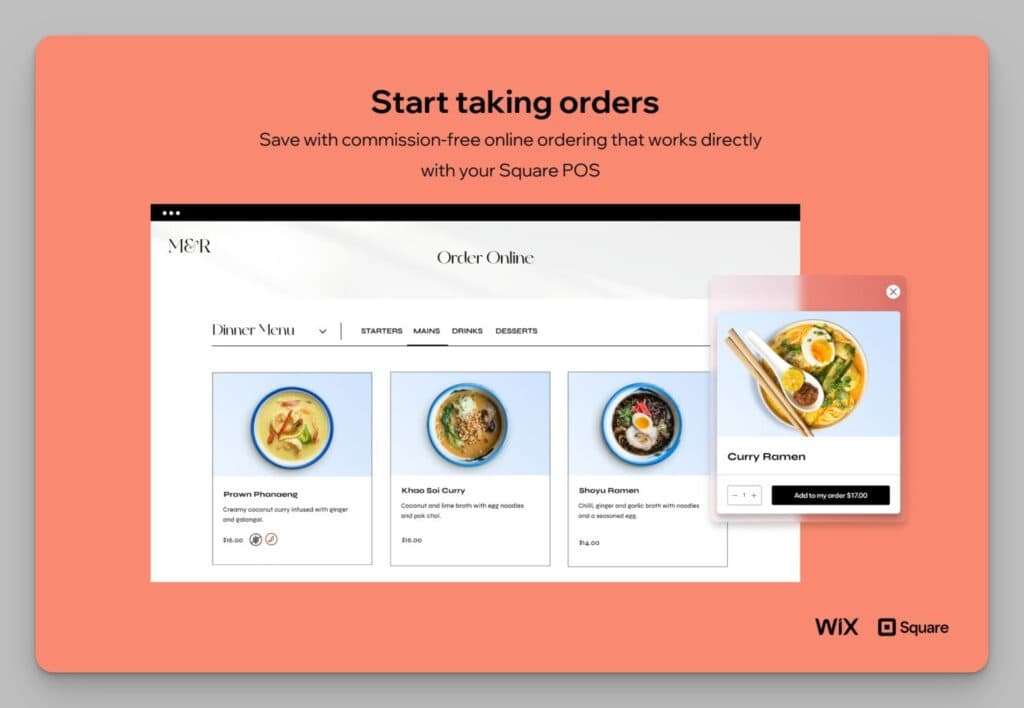 Additionally, sales made via Wix will be displayed in Square's reporting system, allowing you to easily view all sales data from both platforms in one location.
This integration enables restaurant owners to connect their Wix online ordering to their existing hardware setup, improving operations, increasing productivity, and eliminating the need for separate tablets.
Wix Restaurant users in the US, Canada, UK, Ireland, and Australia can access this integration.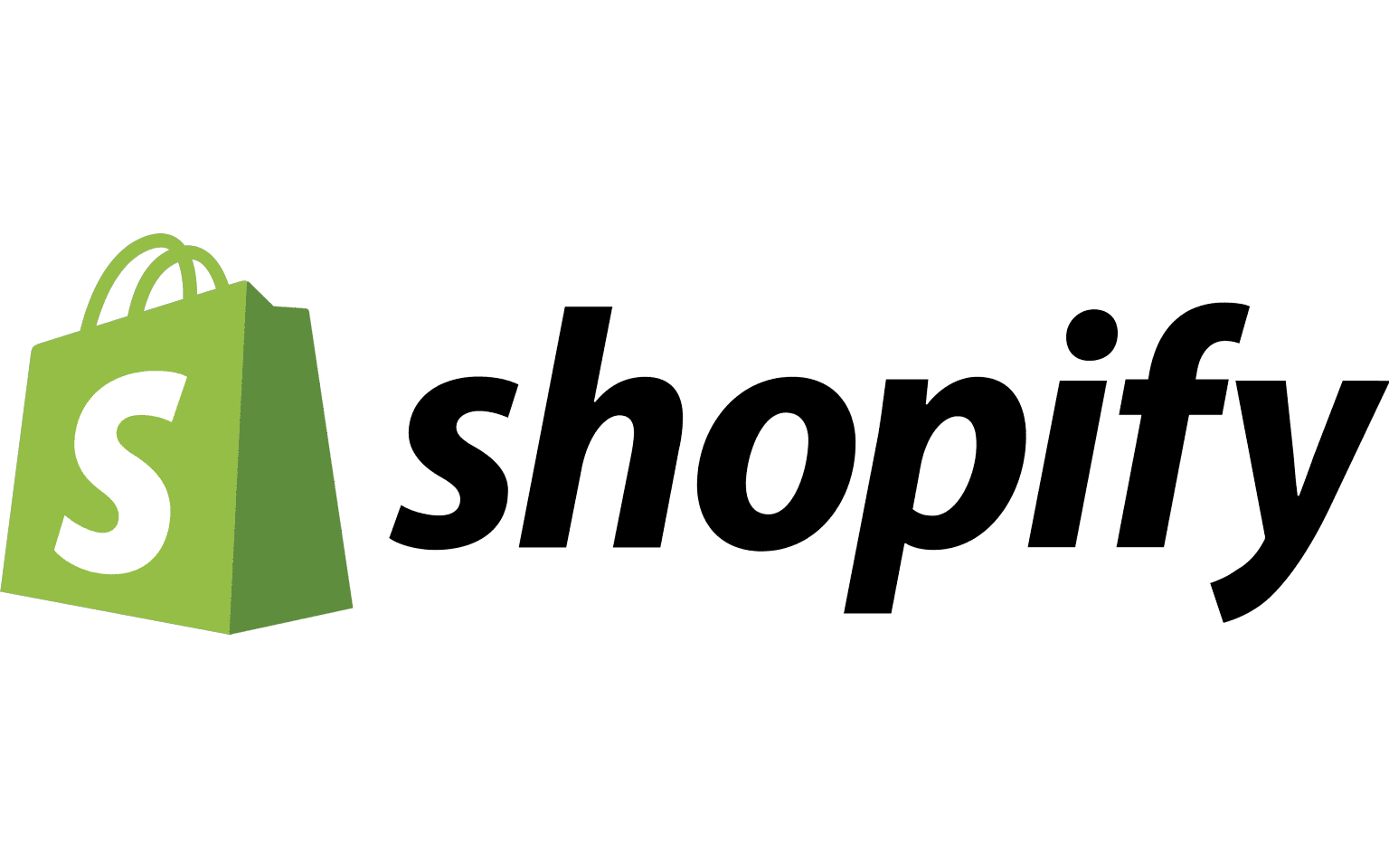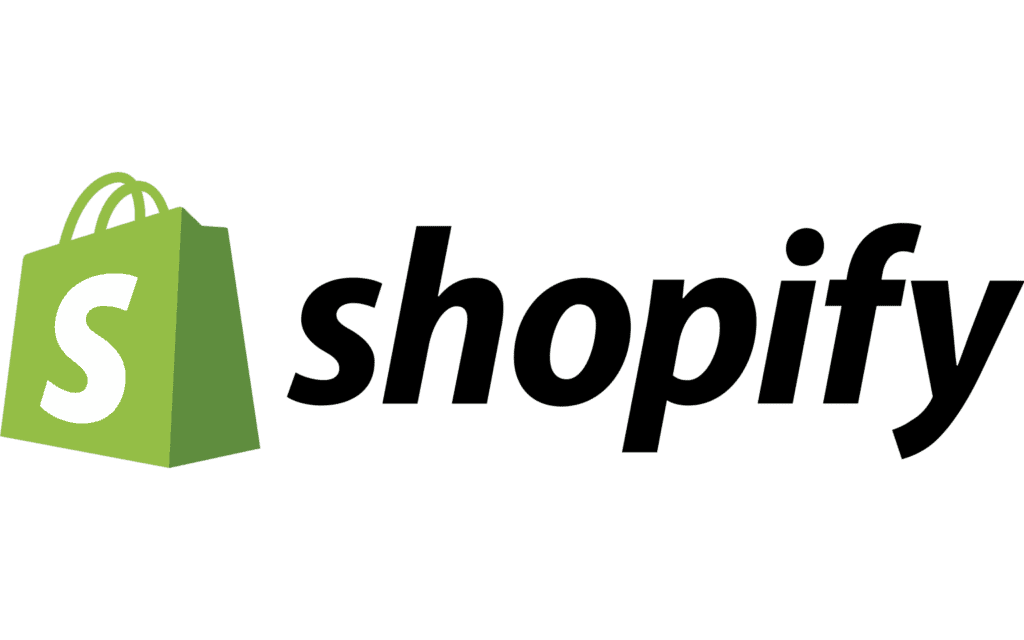 Shopify Restaurant – Easily Create a Website with eCommerce Features
Shopify is available worldwide (if your business is located outside of the US, Canada, UK, Ireland, New Zealand, or Australia, you will have to accept payments with a third-party payment provider using an external terminal.)
14-day free trial available. The basic plan starts at $29/mo.
Easy to create a restaurant website with eCommerce features
Many restaurant website templates to choose from
Many Shopify apps available for extra features
Use Shopify Payments and pay no transaction fee
Marketing automation
Pickup and delivery
Discount codes
Gift cards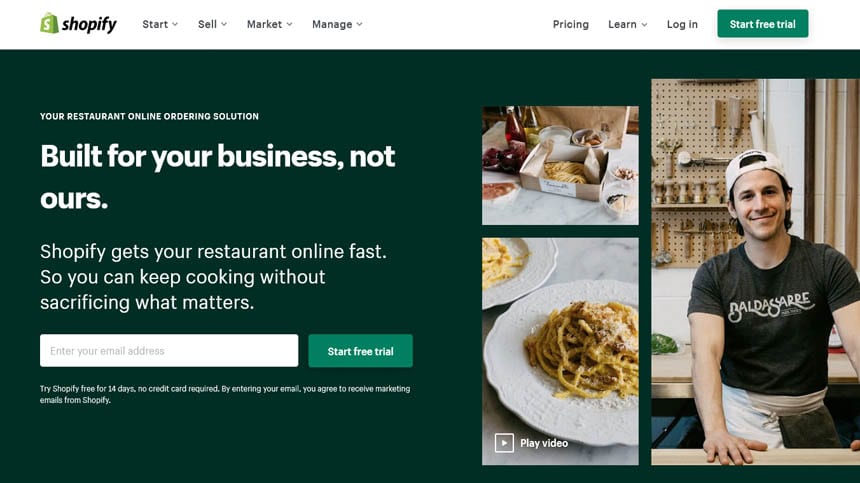 Shopify is one of the most popular eCommerce platforms and website builders on the market, and for a good reason. It offers users a simple yet powerful platform to create beautiful websites with restaurant-specific features.
There are a few key reasons why Shopify is an excellent option for restaurants.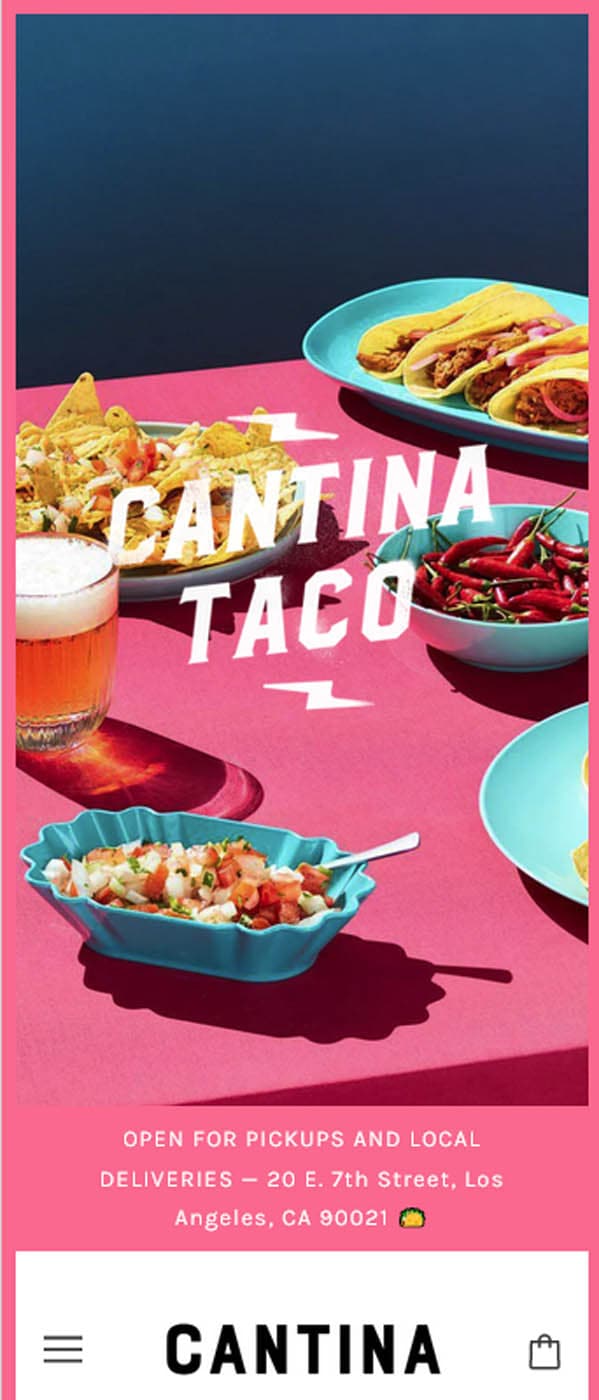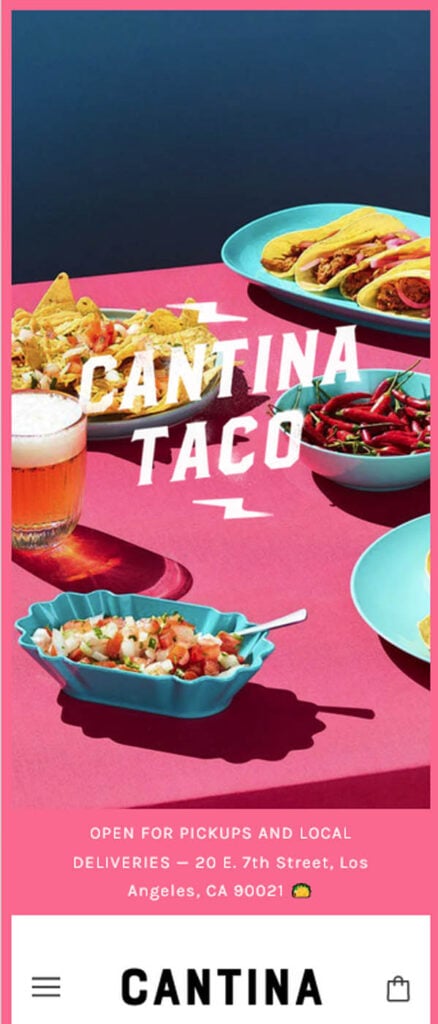 First, Shopify offers a beautiful and easy-to-use platform. Creating a Shopify website with one of the many restaurant templates is simple, even for those with no web design experience.
Second, Shopify is relatively affordable. There are no upfront costs, and the monthly fee starts at $29/month and even includes Shopify's POS Lite system. This makes Shopify an excellent option for restaurants just starting out.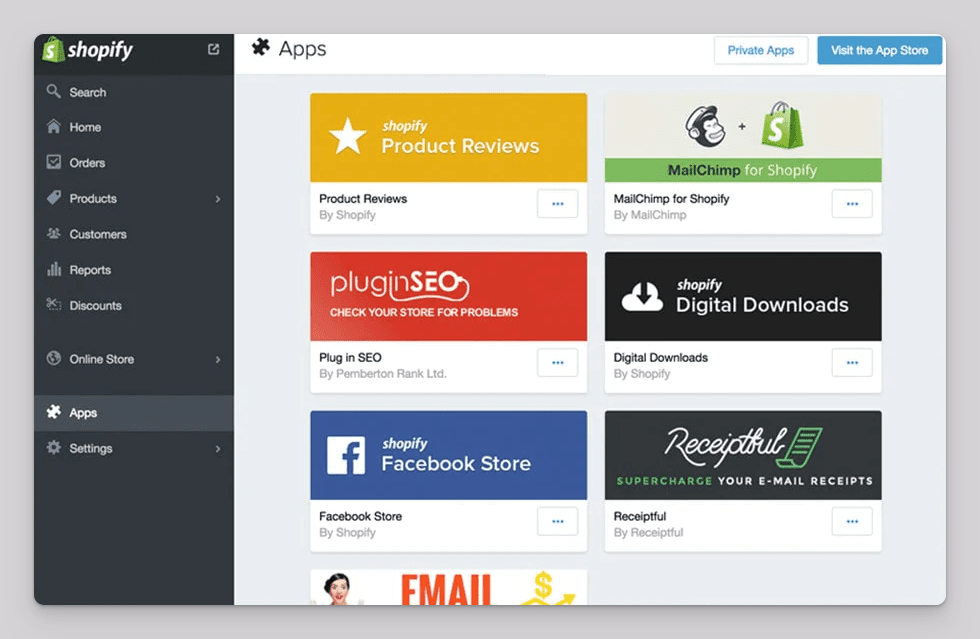 Third, Shopify has many apps that add extra restaurant and general features. There is also a thriving marketplace of third-party apps.
However, few integrations are available with other software tools outside the Shopify platform. Hence, Shopify probably is better for restaurants just starting or where there is a strong emphasis on selling products online.
Also, if you are looking to create a basic informational website featuring your location, menu, customer reviews, and opening hours, I would recommend using another website builder, like Squarespace or Wix.
Shopify for Restaurants 2023 Updates
Shopify Benchmarks
Shopify Benchmarks is a valuable feature for restaurant owners seeking to add retail offerings as an additional revenue source. It provides industry-specific metrics to set performance standards, helping owners analyze data and key metrics for their online stores, and make informed decisions on resource allocation.
Benchmarks data includes online store conversion, average order value, retention rate, and fulfillment times. Comparing their performance against similar stores, owners can optimize their retail offerings and maximize revenue potential.
AI-Generated Product Descriptions: Shopify Magic
Shopify Magic is a new feature that uses AI to generate high-quality, compelling product descriptions quickly. These descriptions play a crucial role in customer decision-making and can drive traffic and increase conversions.
By providing a few product details or keywords, Shopify Magic automatically generates a product description. This feature is available to merchants in core supported languages and included in their paid Shopify plan.
Read my review of Shopify for Restaurants.
Start a free 14-day Shopify trial

BentoBox – A Website Builder Service Exclusively for Restaurants
BentoBox is available worldwide
Comes with integrations to POS systems, OpenTable, Stripe and Square, and more
BentoBox builds the website with their in-house designers after a dialog with you to determine your needs
You can make content updates yourself through an easy to use dashboard
BentoBox can host and keep the website updated and secure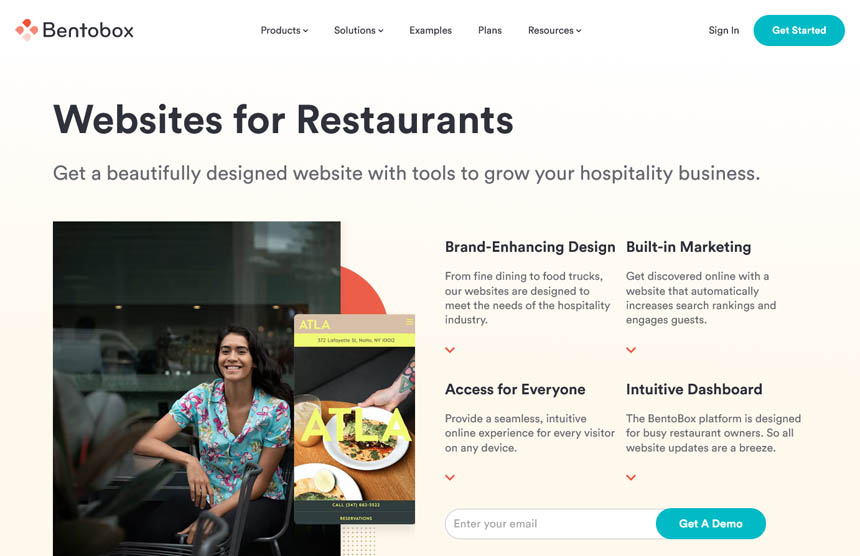 BentoBox is an excellent alternative to some of the platforms mentioned above. Rather than being a DIY solution, it's a website builder service with advanced restaurant technology solutions included.
Unlike other website-building platforms, which initially were made for businesses of all kinds, BentoBox was created exclusively for restaurants. Thus, the platform has an in-depth understanding of the features needed by restaurants, like online ordering, local delivery, and contactless dining.
How to Create a Restaurant Website with BentoBox
The design team at BentoBox works with you to understand your objectives, tastes, and style. Then they design your website until you are delighted with the look and feel.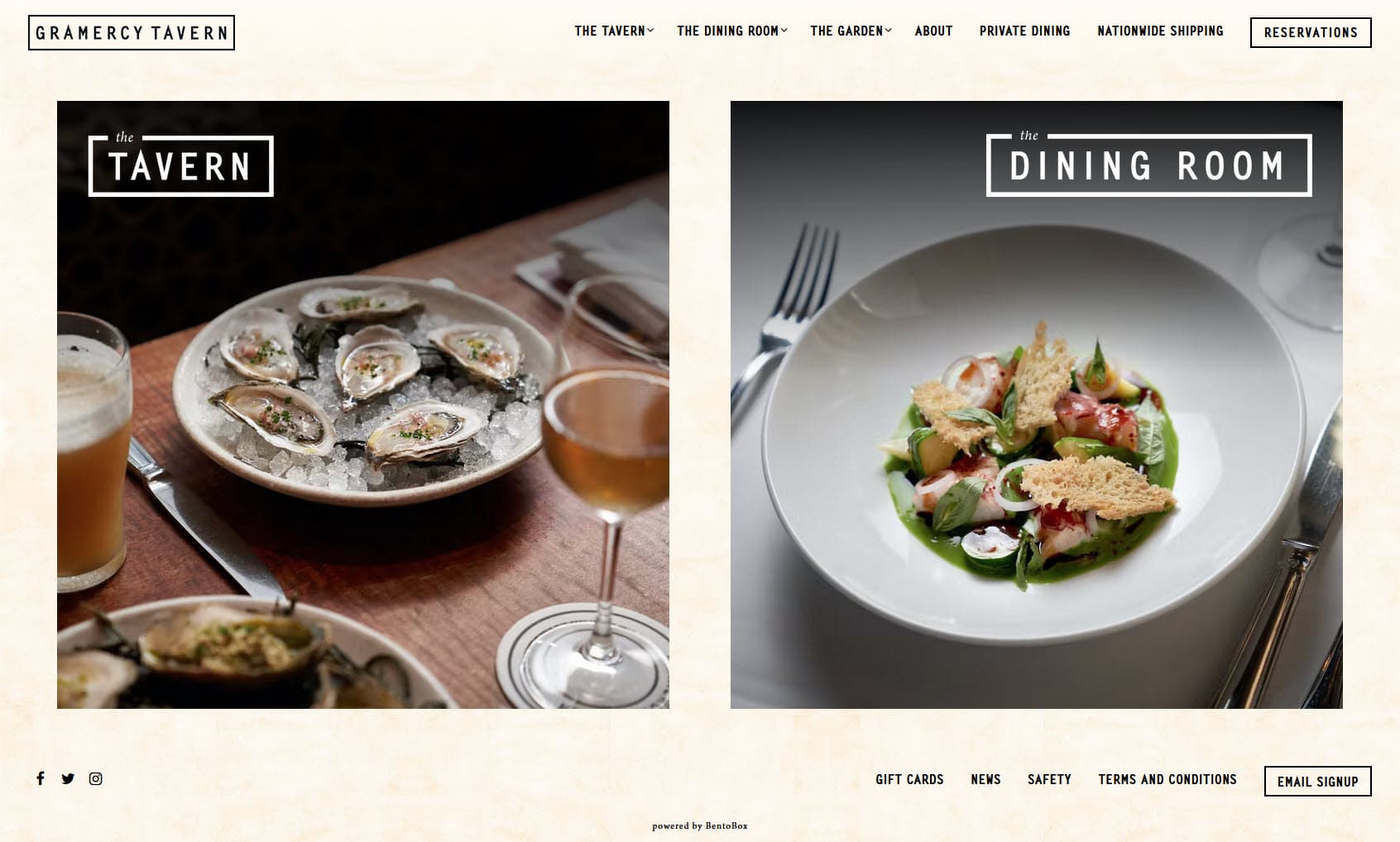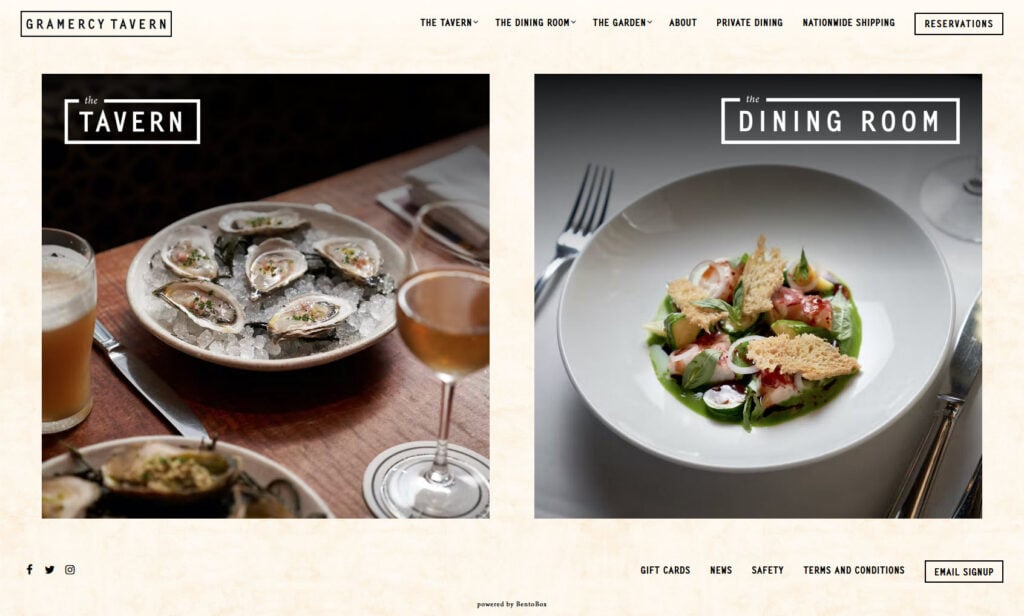 After they've built the website, you can access the dashboard and easily make content updates yourself.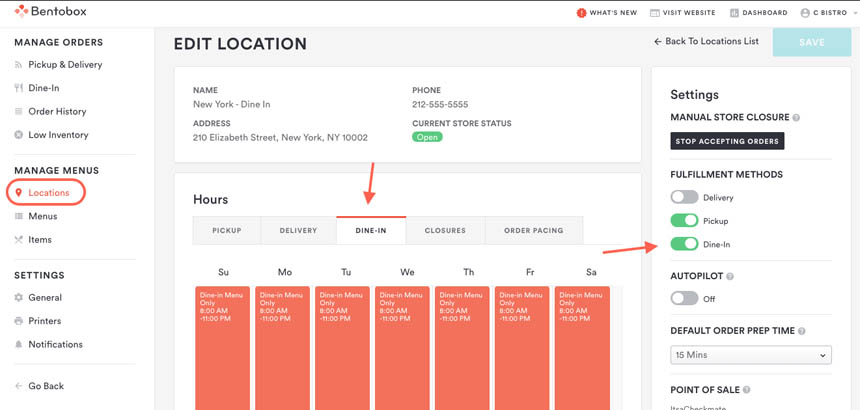 BentoBox comes with the following valuable integrations:
Reservations: OpenTable and Resy
Payment processing: Stripe and Square
Point of Sale system: Integrates with 30+ POS systems
Marketing: Constant Contact and MailChimp
I recommend BentoBox to busy restaurant owners who want experts to design their website for an affordable price and need integrations to their favorite POS and the convenience of a managed platform.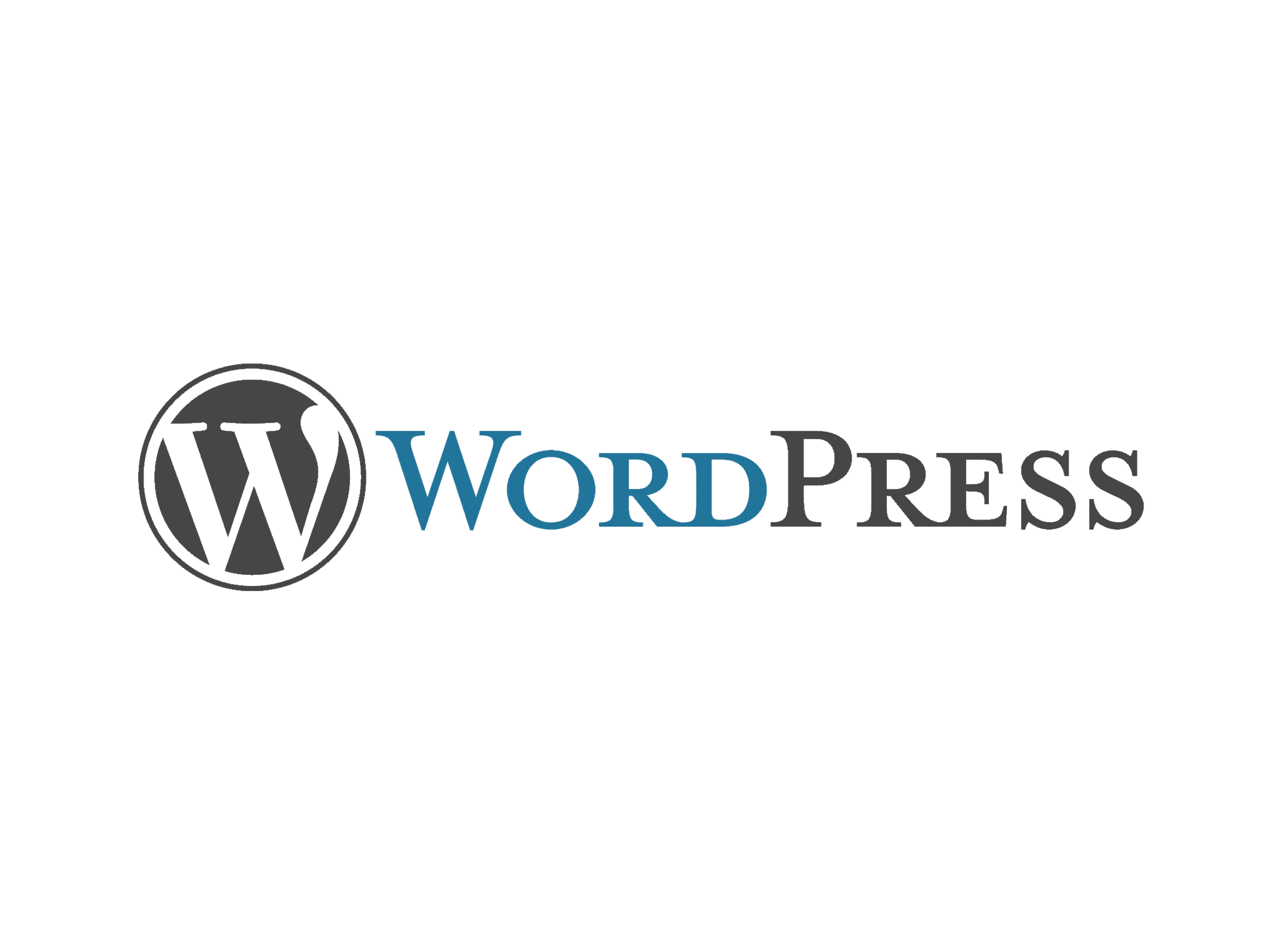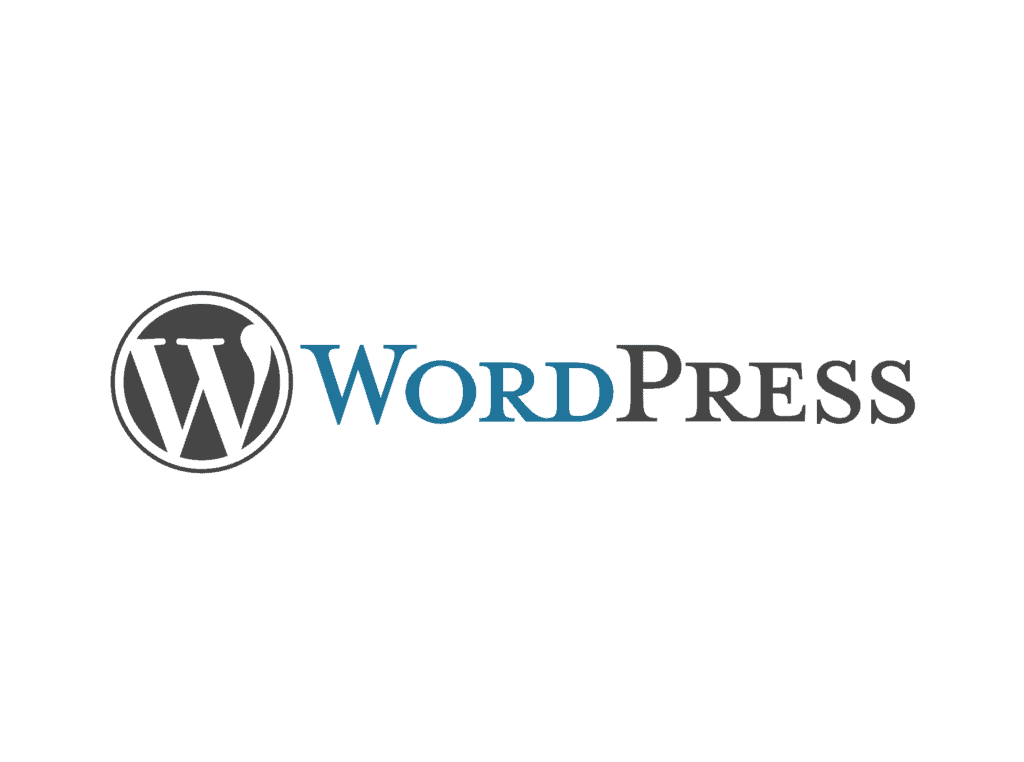 WordPress – The Most Customizable Website Builder
Free (but hosting, plugins, and some themes may have a cost)
There are no limits to what you can accomplish with WP. Whatever you want, there's a plugin for it.
There are an infinite number of website themes to select from.
WordPress is, without a doubt, the most adaptable platform available. WordPress is used by both professional and amateur web builders around the world.
You can use many design themes and plugins with WordPress, allowing you to create anything.
There is a learning curve, though. But, you don't have to be an expert coder to set up hosting, themes, and plugins for your site to be where you want it to be.
I'm not suggesting that this isn't an option for novices. I'd like to emphasize that it may take you a long time to develop something comparable to one of the easier-to-use platforms listed above.
I recommend that you use Bluehost web hosting to begin your WordPress journey. To set up your site, they provide a straightforward setup procedure (and it's cheap).
Get Started with WordPress on Bluehost
About WordPress
I'm sure you've heard of WordPress before. It's the software that runs most websites on the internet. Initially, it was created as a blogging platform, but it has evolved into a comprehensive website building solution.
The main advantage of WordPress is that since so many people use it, it continues to develop, and there are several plugins and themes accessible that may help you accomplish anything you want with your website.
WordPress' flexibility, on the other hand, has its disadvantages. The complexity and technicality that it brings may be a hindrance at times.
I've used WordPress on several projects. The website you're reading this post on is built with WordPress.
Even if I use the platform personally, I would not advise someone without any computer skills to do so. WordPress might be recommended to you if 1) you have very specialized requirements that the other options in this post can't meet and 2) you're prepared to do some technical work and configuration to get it up and running.
WordPress is both open-source and free. However, you'll have to pay for somewhere to host your WordPress site (also known as a web hotel or hosting provider) and a design theme to make your site appealing.
There are free WordPress themes accessible, but I highly encourage you to choose a premium theme since it is only a few dollars and will give you a website that looks considerably better.
You might be wondering why you need to take so many steps if all you're going to do is set up a website. It's not difficult, but it does require some installation and setup work.
Get started with WordPress on Bluehost

99designs – Professional Designers Can Build a Better Website for You
99designs is not a website builder but a marketplace to connect with professional web developers who can create a website for you.
This is the best solution for many restaurant operators since it will save you time and produce a high-quality website.
Cost-Effective: Web design may cost between $599 and almost $2,000 (depending on the complexity of your website)
Supports many website builders: Square Online, Squarespace, Wix, Shopify, and WordPress
Create a contest where several web designers may submit website ideas to you.
Conclusion
I hope this rundown of restaurant website builders has helped you determine which one is best for your needs. Again, there's no one-size-fits-all solution since they all have their advantages and drawbacks.
What's crucial now is that you begin and establish your website. If you don't have the time to do it yourself, hire a professional at 99Designs to complete it.
I recommend you read my article on the best restaurant websites for more website design ideas.