When it comes to the food delivery industry, two of the most popular choices in America remain DoorDash and Uber Eats.
From serving hungry remote workers during the pandemic to getting food fast when you don't have time, these services have never been more common. They're showing up in TV shows, being cited in legislation, and even have their own subreddits.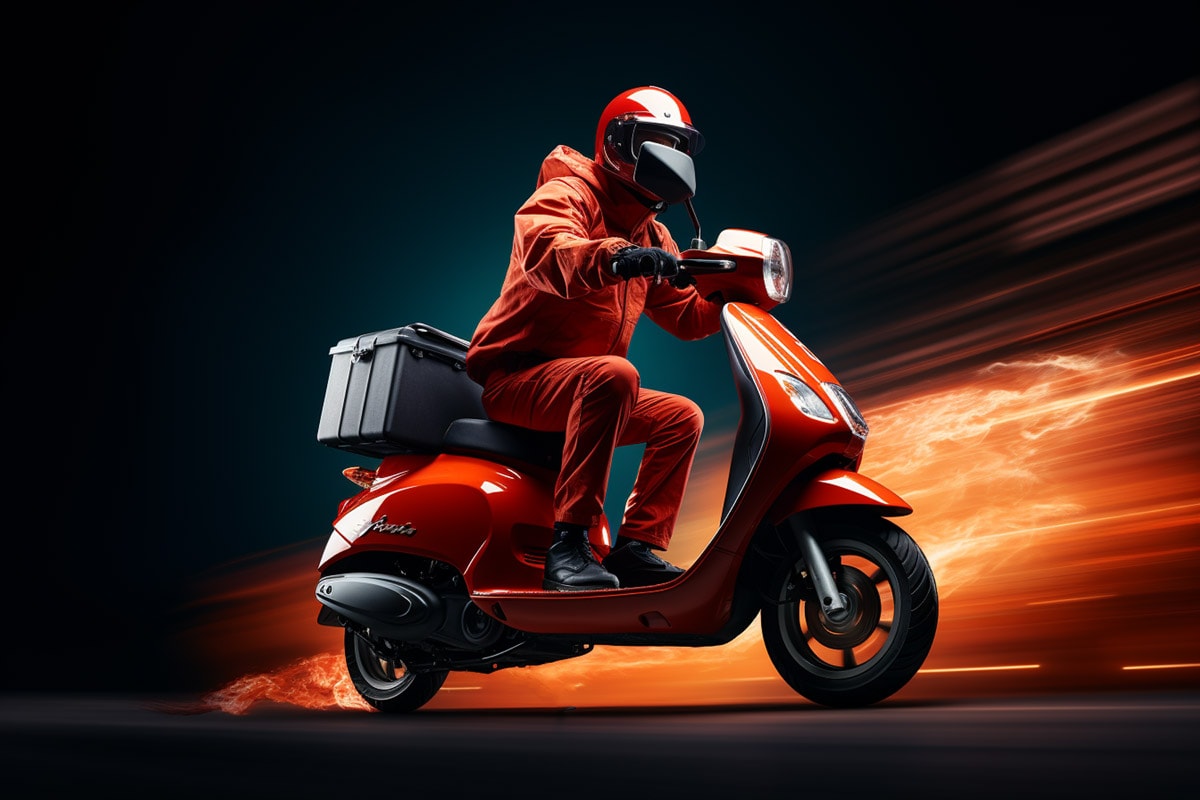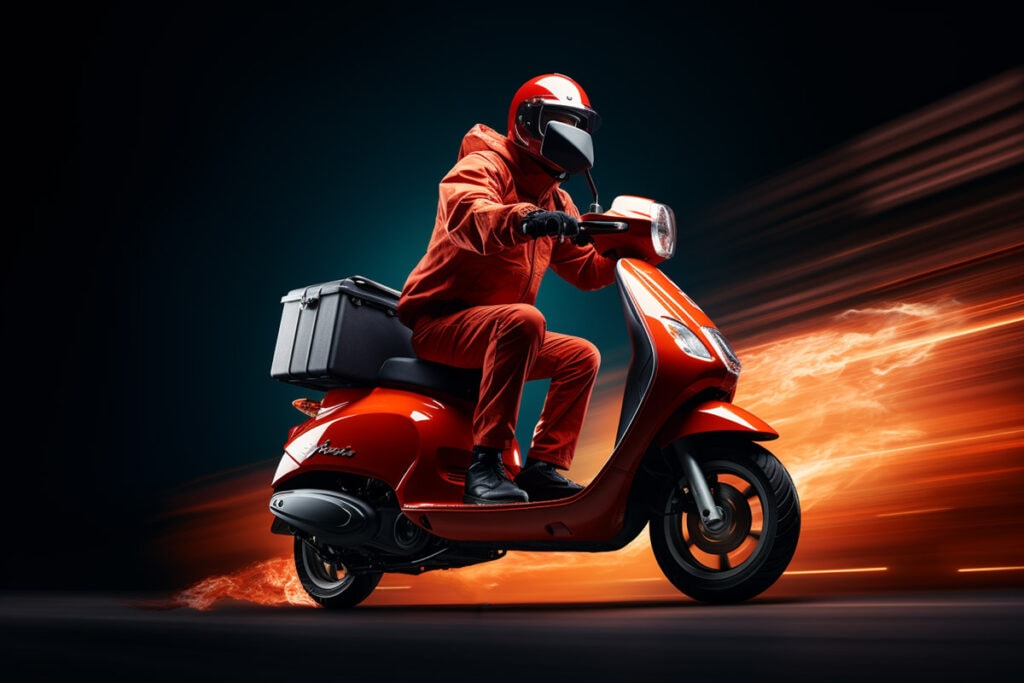 But what's the difference between these two popular services? Is one more reliable or less expensive? Does one treat restaurants better? We're going through all the details you should know, starting with some basic facts.
DoorDash Overview
DoorDash is a meal delivery service first launched in 2013 and is now present in more than 25 countries where its delivery workers, a.k.a. "Dashers" deliver food, goods, and more.
These Dashers are all third-party contractors who work for DoorDash but aren't hired as full-time employees by either DoorDash or any connected merchants. You can find the service in all kinds of cities, although it's naturally less common in more rural areas.
Signing up for the service is as easy as downloading the app and setting up an account with an address.
You can view all participating restaurants (which must pay a commission to DoorDash for each order) and sort through a number of fields, including types of food, how fast food is ready, best-rated restaurants, and more.
Then you can use an online menu to order food, provide specific instructions, and, of course, tip your delivery person. A real-time map shows you exactly where your Dasher is and how long until it arrives.
Restaurants have the ability to pause ordering or notify about especially busy hours at any time so customers understand what's going on.
Uber Eats Overview
UberEats is very similar to DoorDash, except it grew out of the Uber ride service and began service in 2014. It's now available in 45 countries around the world.
The same business model still applies: The company hires contractors and connects with local merchants (who, again, pay a commission to Uber Eats) to pick up and deliver food, which customers can order directly from the app.
Right down to the tipping options and real-time map view, Uber Eats looks a whole lot like DoorDash, which is why people wonder which is better.
However, a few notable differences exist. You can use your Uber account to sign up for Uber Eats, which makes starting up easier for customers who already have Uber. Uber Eats also makes it a bit easier to create a group order with friends, which may benefit restaurants that do a lot of large orders.
Customer Costs
The price of a meal is already high enough — and customers don't want to pay more if they can help it. Which delivery service is the most cost-effective and reasonable for your customers?
DoorDash: DoorDash does not currently mark up any restaurant prices. The service adds several fees to the order based on its size. That includes a delivery feed, usually around $2 to $5, and a service fee that's typically 15% of the order you make.
Sometimes local taxes or bag fees add more charges after that. Then there's a tip, which usually starts around $4 to $5 and can be adjusted at checkout.
DoorDash offers a subscription to waive certain fees and get new deals, notably its service fee. It also regularly offers specials for no service fees if you order from a specific restaurant, etc.
Uber Eats: Uber Eats doesn't add any markup, and like DoorDash their service fee is around 15%, with delivery fees being a bit more than DoorDash around $0.50 to $8. DoorDash also adds fees for local taxes, "small order" fees, and other costs. It also offers a subscription service and promos to help frequent users save money.
Broadly speaking, these stacked fees mean that DoorDash is almost always going to be more expensive than Uber Eats. And we're not the only ones who've done that math.
That's particularly true if a customer is just ordering a meal or two. However, fees can vary a lot depending on the region, how far away your restaurant is, and many other factors.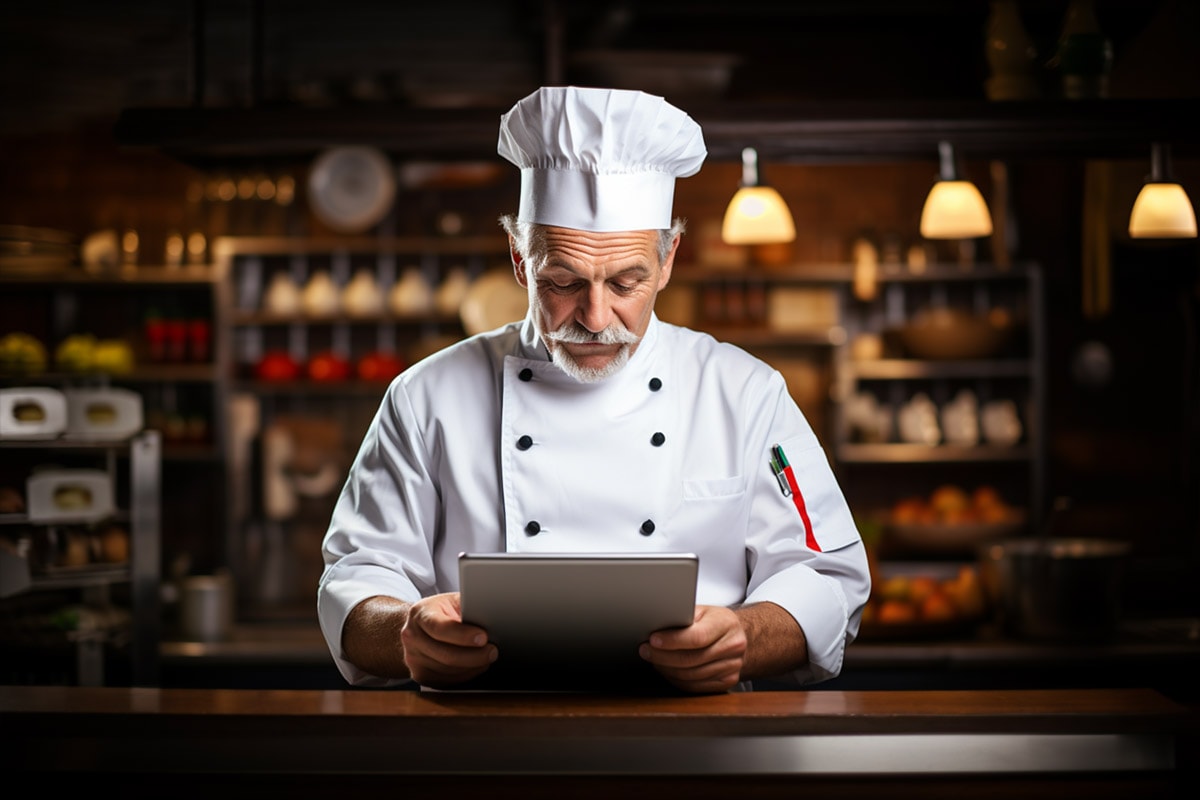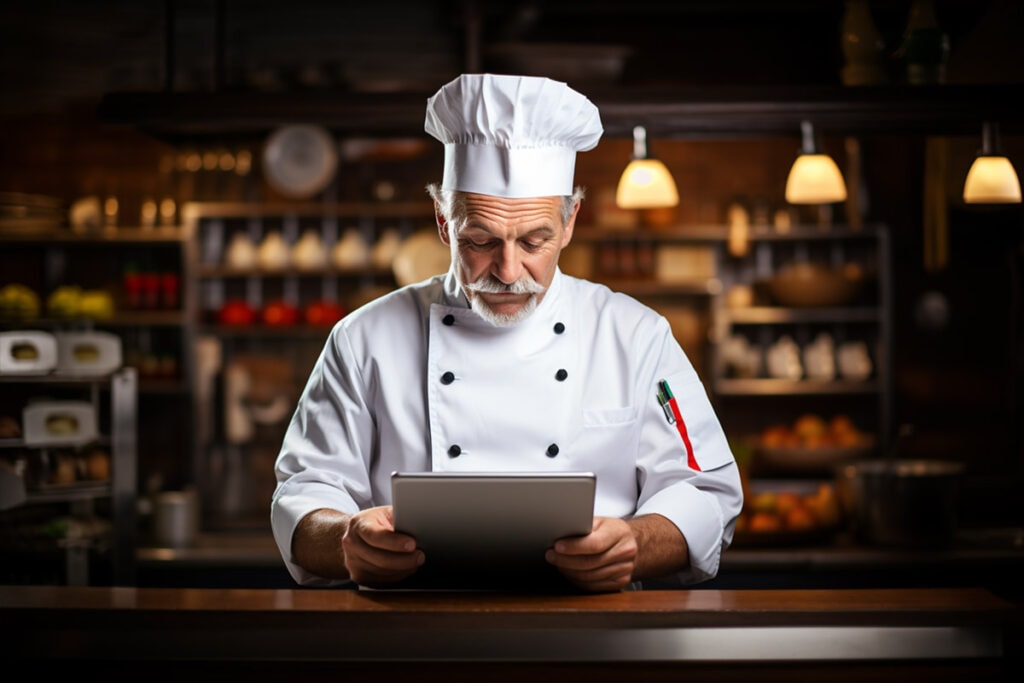 Restaurants and Fees
How do payments and fees work for these popular delivery services? After all, restaurants need to make a certain profit margin to make the services worthwhile, which can lead Let's see how these two services stack up from a merchant side.
DoorDash: DoorDash is pleasantly transparent about its restaurant model: It charges between 15% and 30% commissions based on the plan, and receives a 6% commission on any pickup order.
Plans are divided into Basic, Plus, and Premier with commission costs rising for each tier, plus optional additional fees for promotional or sponsored marketing.
Other fees are minimal and there are no startup fees, although you will have to pay around $6 per week if you're using a customized DoorDash tablet.
The company also offers a variety of analytics and insights to track your delivery sales and find ways to appeal to DoorDash subscribers and other more reliable money-makers.
Uber Eats: Uber Eats has adopted a restaurant partner model very similar to DoorDash. Its Lite, Plus, and Premium plans also vary from 15% to 30% commissions, along with a 6% commission for pickup services.
Higher-tier plans get a restaurant more visibility and marketing options. However, Uber Eats isn't quite as transparent as DoorDash and other small fees may apply. The Lite plans also have such limited visibility on the app that there's a lot of pressure to choose a higher tier (something that also applies to DoorDash to an extent).
Note that DoorDash also offers a Storefront option which allows restaurants to use their online menu and dodge some commission fees (albeit with a smaller processing fee) — that can save time and costs when first setting up. That, along with greater transparency, is why DoorDash gets the nod here.
Marketing and Promotions
When it comes to customer acquisition and retention, both DoorDash and UberEats provide programs to help restaurants drive more orders.
DoorDash offers a suite of promotional tools like percentage discounts, dollar-off deals, and free delivery that restaurants can customize to target new, existing, or lapsed users based on their goals.
DoorDash also highlights restaurants running deals in a dedicated "Offers" section in its app to boost visibility. Additionally, DoorDash's subscription program DashPass gives free delivery to members ordering from partnered restaurants, which helps increase order volume from loyal buyers.
UberEats provides insights on customer behavior trends, popular dishes, and peak order times to help restaurants tailor promotions. It also allows targeted campaigns by demographics or location to raise sales.
UberEats features an "Eats Pass" subscription service that gives members free delivery and percentage discounts on every order, which can significantly increase order volume when a restaurant participates.
For co-marketing, DoorDash offers pay-per-performance Sponsored Listings that give restaurants premium placement in search results. Its Virtual Brands program also lets restaurants launch delivery-only brands to reach new markets without added infrastructure.
UberEats provides co-marketing through area campaigns and featured restaurant partners. It also recently launched digital storefronts where restaurants can showcase menus, brand stories, and more.
Examining both, DoorDash has an edge in flexible promotional targeting and virtual expansion. However, UberEats provides valuable insights and global reach to aid targeted marketing. Overall, both platforms offer robust tools to help restaurants acquire and retain customers.
UberEats Marketing Tools Updates
In December 2023 Uber Eats rolled out a series of innovative marketing tools just in time for the holiday season, aimed at boosting restaurant sales and adapting to the festive consumer surge.
These updates could significantly influence consumer purchasing behavior, given that nearly half of consumers intend to order takeout or delivery during the holidays. The new features are not only a timely response to this demand but also a strategic move by Uber Eats to cultivate loyalty and engagement on their platform.
Holiday Happy Hours enables restaurants to showcase their seasonal bestsellers during slower business hours, attracting customers with time-sensitive deals. This allows eateries to manage peak times better and increase sales during typically off-peak periods.
For larger operations, Multi-Location Offers are a game changer. Establishments with up to 200 outlets can now effortlessly roll out promotions across multiple locations, simplifying campaign creation and ensuring a unified marketing message and brand experience for customers nationwide.
Percentage-Off Offers have emerged as a versatile promotional strategy. Whether it's a storewide discount or a deal on specific items, these offers empower businesses to drive sales volumes and encourage customers to explore more menu items, potentially increasing average order value.
Cancelations and Refunds
Cancelations happen and can be even more common with food delivery apps. Would your restaurant be on the hook for a refund or other fees if someone cancels their order? Here's what you should know.
DoorDash: DoorDash allows restaurants to cancel an order at no cost as long as it was not previously accepted. Otherwise, service fees generally apply. The company also offers refunds for the food cost if an order was canceled after a food item was prepared (although you'll need to reach out to customer service for that part).
If customers ask for a refund because of problems, then DoorDash deducts payments, and error charges may be incurred.
Uber Eats: As long as you are preparing perishable food (almost all restaurant orders fall into this category), your restaurant will be paid for an order when it accepts that order. If the customer cancels before the restaurant accepts, no fees are involved on either side.
This rule applies no matter what happens to the order after it's accepted, including failure to pick it up or complete a delivery. If a customer seeks a refund because a meal was not prepared properly or another issue, then Uber Eats will deduct the restaurant's payment.
If the order fails because the store is unexpectedly closed, ran out of ingredients, or a similar case, then a deduction may not apply but restaurants will still have to pay the service fee for the order.
Customer Support
Delivery services are nice, but they need to be backed up by high-quality customer service and management. If an app service goes down or a restaurant needs to make important menu adjustments, what can they expect from these services?
DoorDash: DoorDash offers both a customer portal for merchants and a number of immediate contacts for support issues. It also offers a variety of online support options, including tablet and hardware support questions, menu support questions, and overall partnership questions.
It's fairly comprehensive, and if there's a detail you're struggling with, there's a good chance you can find an answer there or through the merchant portal. And, as we mentioned above, restaurants can also pause ordering or put up warnings about being busy, which is useful if things get overwhelming or a bug occurs.
Uber Eats: Uber Eats offers a merchant portal, an email support option, and a phone number to contact. Their portal allows you to immediately option a chat with a support team member.
While Uber Eats doesn't have DoorDash's collection of FAQs, it does have something equivalent: An online guide where you can look up how to use their tools, create a menu, complete orders, and other online tasks.
Both companies do a fairly good job with customer support, especially at setup (consumers have a somewhat different view of customer service from their end). However, restaurants are supposed to be largely independent after the beginning stages.
Brand Reputation
These food delivery services are handy, but they also come with significant baggage — and that's led to some notable legal issues. Here's what you should know if you're worried about brand reputation, unethical practices, and other issues.
DoorDash: DoorDash is currently dealing with a massive 2023 class action lawsuit that alleges unethical tactics toward all users of its app. It settled a similar lawsuit in 2017 about misclassifying Dashers as independent contractors, and another lawsuit in 2020 over deceptive tipping practices.
These cases don't have a lot of impact on restaurants, but they certainly affect DoorDash's reputation.
Uber Eats: Lawsuits against Uber Eats currently include claims of bias. Uber as a whole is also facing potential lawsuits over work expenses in California, and has previously settled lawsuits for driver misclassification, much like DoorDash has.
It's also a target of the same class action lawsuit that currently includes DoorDash and other delivery app companies concerning unethical tactics.
Both companies are also involved in struggles with state and local laws regarding minimum wage requirements, how to classify contracted workers, and other issues. This can potentially lead to companies pulling out of a city, as well as lawsuits both from and against city governments.
Key Takeaways and Final Recommendations
From a customer perspective, DoorDash is better for small orders and saving money, which makes it more likely they will order when looking at their options. DoorDash's options like the cost-saving Storefront option are also a boon to restaurants that simply can't afford commission fees of up to 30%.
Those differences make DoorDash a better food delivery service option option for restaurants than Uber Eats…at least, at this time.
The popularity of services can also vary by region, and in areas where Uber and Uber Eats are particularly popular instead of DoorDash, it's probably more worthwhile to choose one of their tiers instead.
Using Your Restaurant POS for Delivery
Finally, we suggest taking a look at running your delivery service using your restaurant POS system.
The right POS system can be a game-changer. Choosing a system with strong third-party delivery integrations, easy online ordering, and driver management tools can help your delivery operations.
Good restaurant POS systems integrate with major third-party delivery services like DoorDash and UberEats. Systems like Toast, TouchBistro, and Square offer these integrations.
And, don't forget about reporting. Use a POS that provides data and insights on your delivery sales channel to inform marketing and menu strategies.
Future Growth for DoorDash and UberEats
The continued growth and expansion into new verticals point to a promising future for DoorDash and Uber's delivery businesses.
By venturing beyond just food delivery into areas like groceries, alcohol, and convenience items, the companies are capitalizing on changing consumer behaviors and demand for convenience. Their investments in advertising could also become an important new revenue stream.
However, competition remains fierce in the delivery space. Maintaining growth and market share in an uncertain economic environment with potential market saturation will be key challenges.
The companies' abilities to keep expanding their services, improving logistics and operations, and providing value to consumers and partners will determine their success going forward.
Though macro conditions pose risks, DoorDash and UberEats have shown resilience and their delivery businesses seem well-positioned to continue on an upward growth trajectory.
Summary of the DoorDash Shareholder Letter for Q3 2023
In a recent shareholder letter for Q3 2023, DoorDash revealed its robust growth and financial health, which could be beneficial for restaurants considering partnering with the platform.
Despite the competitive market and changing customer expectations, DoorDash showed resilience with 24% year-over-year growth in Marketplace GOV and 27% growth in revenue.
The letter attributed this growth to a strategy centered around the continual enhancement of customer experiences, sound economics, efficient cost management, and discipline in driving volume.
Constant experimentation, problem-solving, and focus on key fundamentals were highlighted as crucial to their success.
For restaurants looking for a food delivery partner, these insights underscore DoorDash's proactive approach to innovation and adaptation. The consistency in engaging with existing customers, attracting new ones, and steadily growing the monthly active users also points to a vibrant customer base that restaurants could leverage.
One compelling observation from their letter indicates that even during volatile periods and amidst either internal or external changes, DoorDash has been able to maintain a stable performance. This level of reliability is crucial for restaurants in need of a steady and predictable food delivery partner.
In terms of future growth and expansion, DoorDash cites numerous untapped opportunities. The letter mentions millions of potential new users and hundreds of thousands of potential new partnering merchants, indicating a focus on future scalability and growth.
Therefore, restaurants can be assured that they are partnering with a platform that's committed to expanding its customer reach.
In summary, with an impressive financial performance, a commitment to continual improvement, and an eye on future growth, DoorDash could be a dynamic and beneficial delivery partner for restaurants.
The company is not only invested in its own success but also the success of its partners, clearly shown by its strategy of creating better and more efficient customer experiences, which ultimately would benefit restaurants' sales and exposure.