Are you looking for restaurant marketing ideas to grow your restaurant business?
Then you've come to the right page.
This post is where I share the most effective restaurant marketing strategies. You'll get 31 tactics to start attracting more new customers.
Many restaurant owners are great at what they do. They are among the best in the business. But they are struggling to make a profit and have difficulties getting new customers through the doors.
It shouldn't be this way. A restaurant business can, and should, be profitable.
We need more than just good service. People should know there is a restaurant near them. They need to know that what you offer isn't cheap but that it's worth paying more for.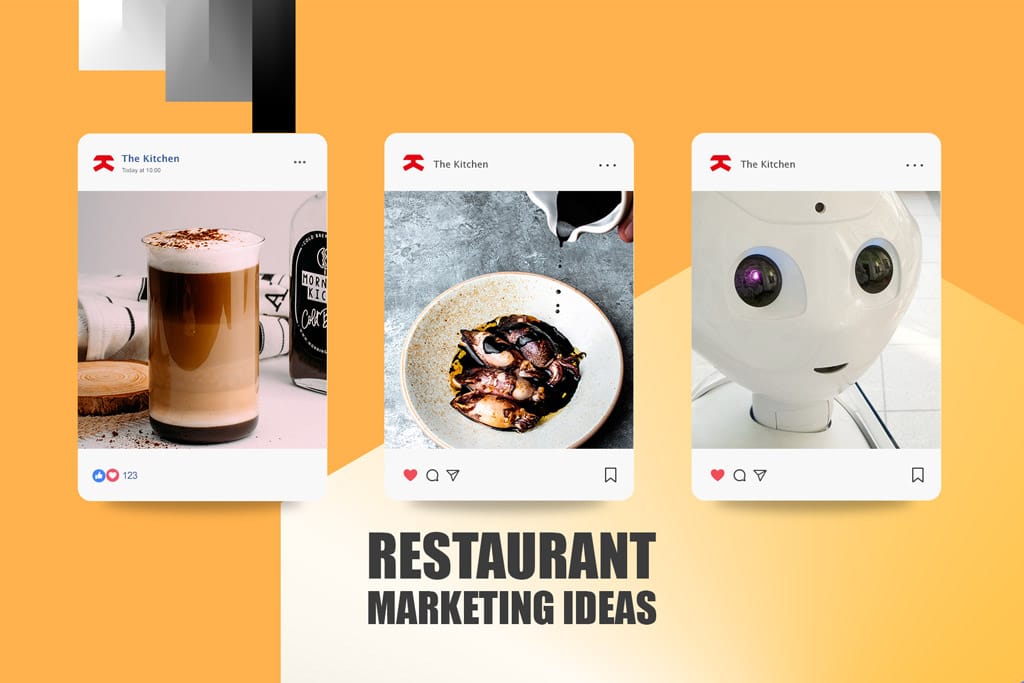 I've put together a list of proven restaurant marketing strategies and promotion ideas, so you can create your own profitable restaurant marketing plan.
It's quite a lengthy list. You can use some of the quick and creative restaurant marketing ideas today. Other restaurant marketing strategies will require more work to be done.
I don't think you to should implement all restaurant marketing ideas at once. Pick one, take action, and come back later for more restaurant strategies.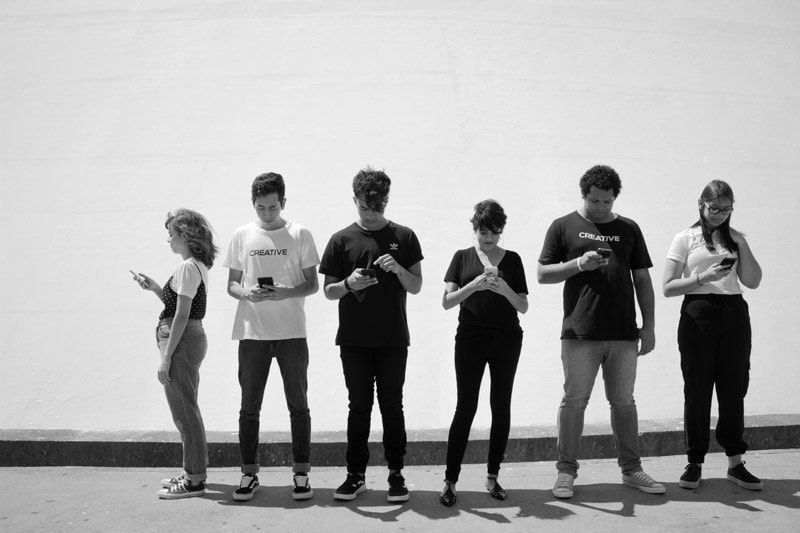 1. How To Get More Customers From Local Restaurant Searches On Google
You don't exist for new customers if you don't show up when people look for your type of restaurant in your area. You won't be able to get them if they find another restaurant first. You need to show up as soon as someone types "Restaurants Near Me."
You must have the basics in place to be visible when people look for you.
The most used search engine is Google, but there are others as well. To get your restaurant noticeable on Google, set up your Google Business Profile here (it's free).
Getting registered with Google is just the first step. When customers in your local area search for what you offer, you can use quick tricks and strategies.
This doesn't require a lot of time. When you have gone through the process and improved your local restaurant SEO, new customers will discover your restaurant.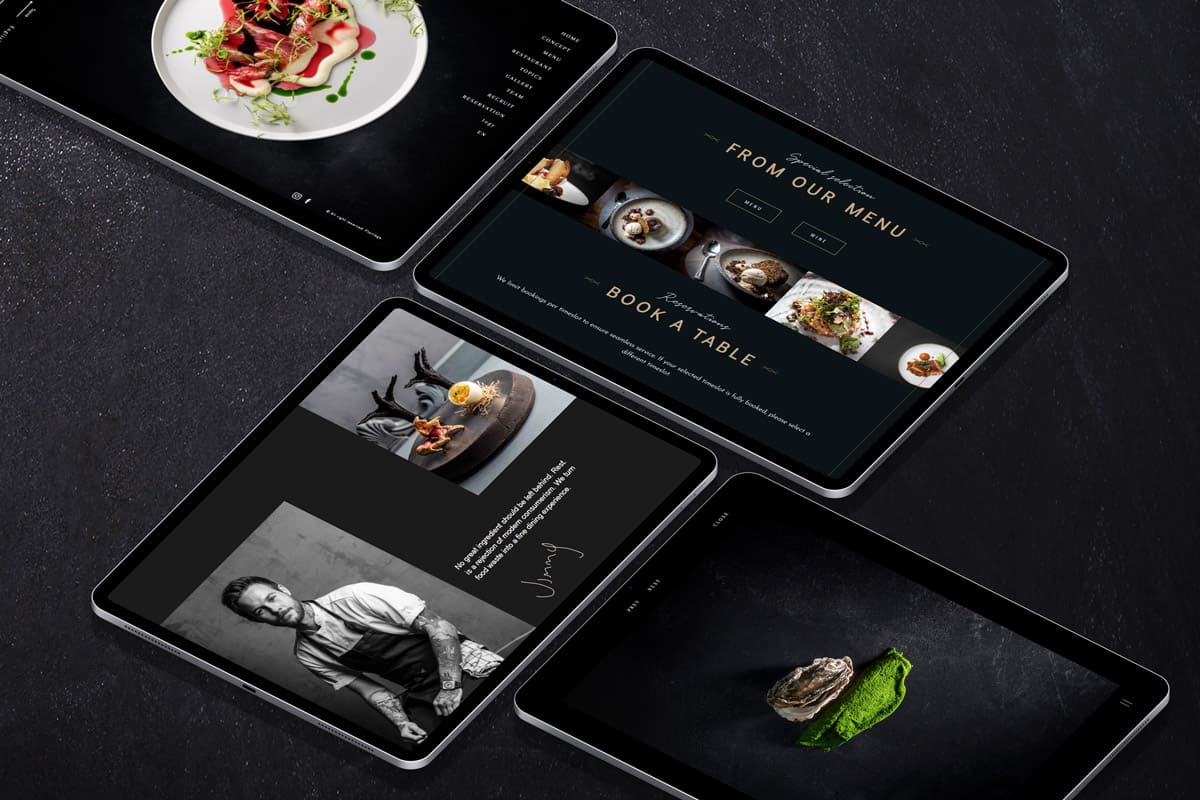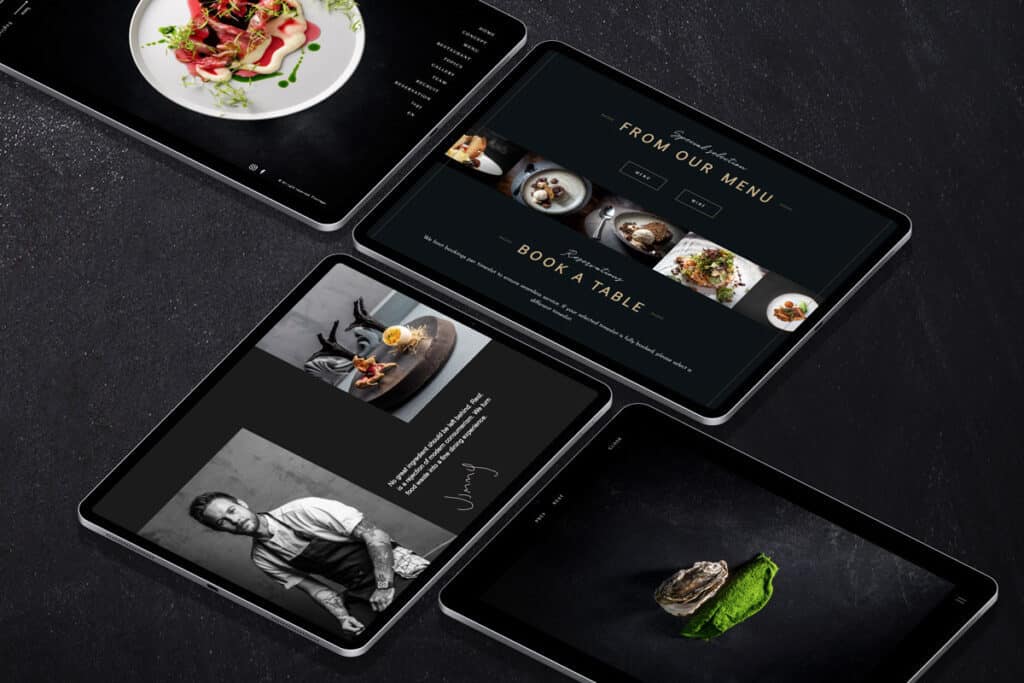 2. Create an Effective Restaurant Website
Your restaurant website is sometimes the first impression you have with new customers. I am sure you know the importance of a first impression in the industry.
You can't attract potential customers with a poorly designed website. It might not even convince existing ones to return. Don't wait; invest in a great-looking website now.
Your brand identity should be reflected in the design. If you're going for something modern, clean, minimalist, then stick to that style. Just pick two or three colors and keep using them consistently throughout your site.
People simply don't trust restaurants whose website looks unprofessional or dated. Restaurant owners need to make sure their website is updated. But an effective website is so much more than just a first impression.
The website is the online window into your restaurant. Just like a restaurant waiter, you don't just want a pretty face. You want someone who finds new clients, manages your bookings, upsells your services, and ultimately grows your business.
A marketing agency can help you make a website. But, today's best restaurant website builders are straightforward to use, which is great for restaurant owners. It's possible to get a professional-looking website with minimal effort.
3. It's Important that Your Restaurant Branding is Consistent.
Everything about your restaurant is communicating, like it or not. There is more to restaurant branding than your restaurant logo.
You need to figure out the unique story of your restaurant.
You can charge higher prices if you have good brand awareness among potential customers. People understand how different you are and the value you provide.
Your brand has a positive impact on word-of-mouth marketing. The stories give people a reason to talk about you.
This can be a critical marketing strategy for your business.
4. Get More Online Restaurant Reviews
There are several ways to increase your visibility on Google. One way is by having lots of positive reviews. This helps because Google uses these reviews to determine where your restaurant appears on its results pages.
Asking your current customers to leave a review is another method. They'll feel obliged to write one after their visit.
Did you know that even if some of your reviews are bad, you will still be ranked higher by the search engines?
Maybe once a month, ask your community to write a review on Yelp.
You are doing it to give them a better experience, not just about restaurant promotion. This will help you increase your presence on the internet.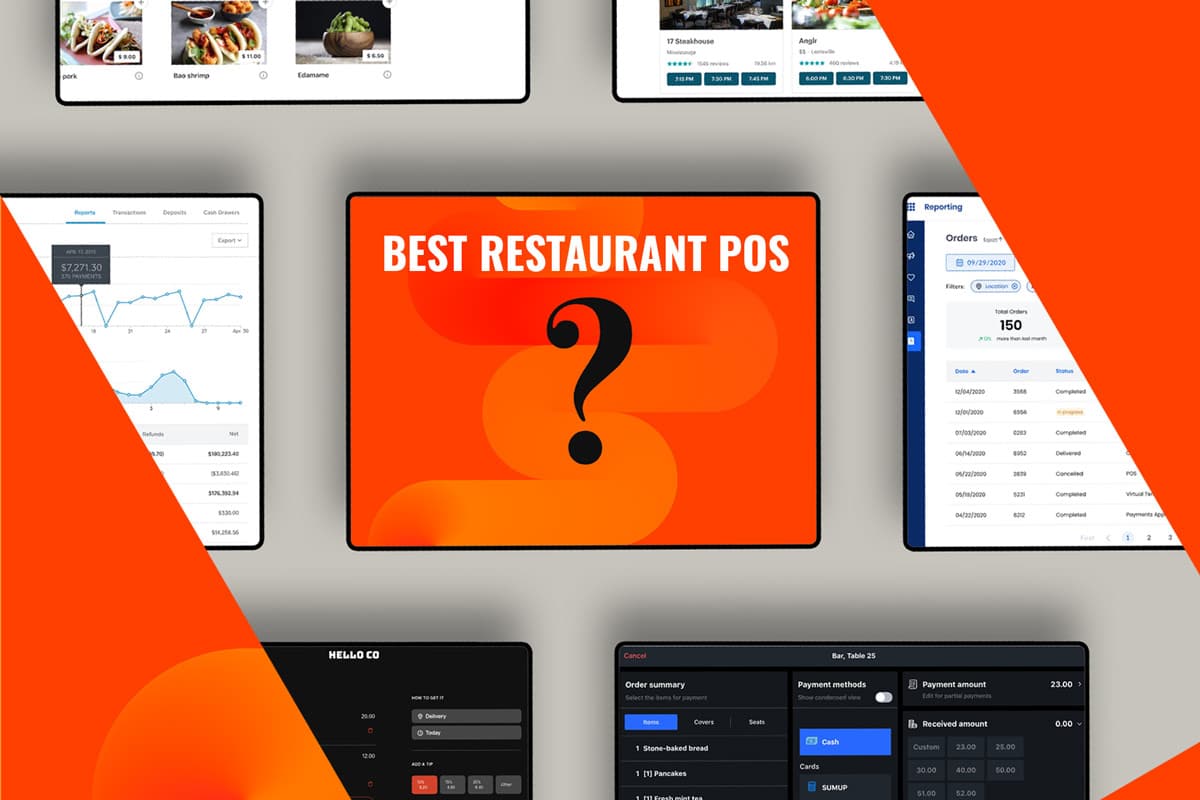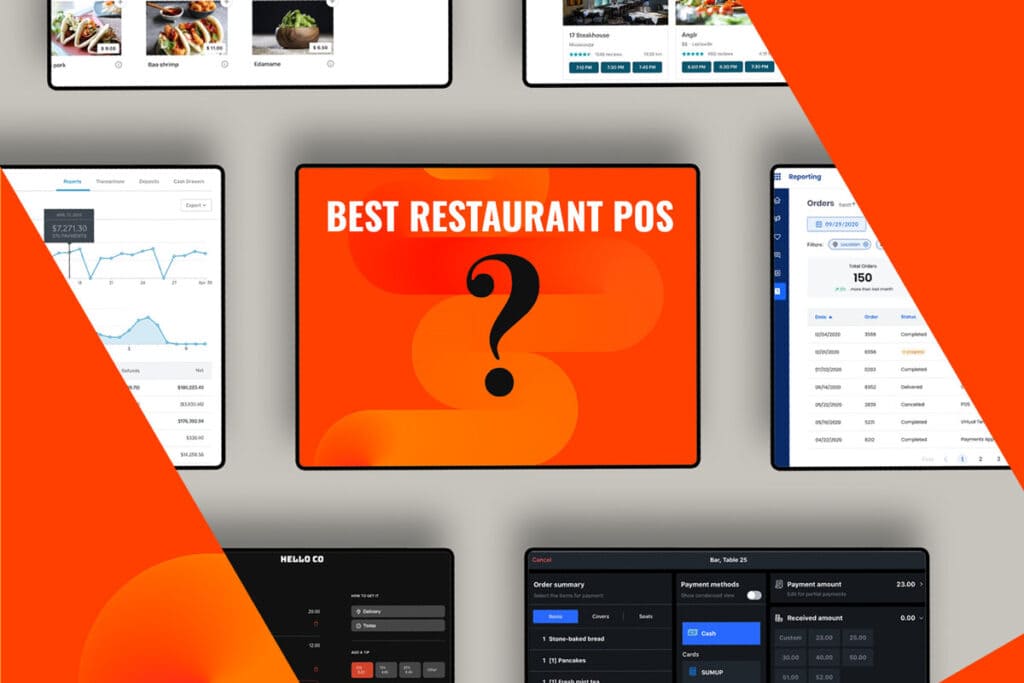 5. Try an Online Restaurant POS System
Did you know that online reservations are preferred by a lot of people? At the same time, many restaurants spend a lot of time and money manually administrating reservations.
Why do we still rely on paper when there are so many options? Well, most of us don't have the tech-savvy to set up our own system. We also don't understand what kind of benefits each service has to offer.
That means we end up spending money without knowing which solution works best for us. If you are this person, this needs to change.
You need good restaurant software to take care of your business and online reservations. There are free, powerful tools you can use now if you don't already have one.
6. Develop Your Restaurant's Email Marketing Strategy and Start a Newsletter
Email marketing isn't dead yet! In fact, it's growing at a rate faster than any other form of digital advertising.
That makes sense since email marketing allows you to connect with your audience regularly. It will enable you to provide value and keep building long-term relationships and customer loyalty.
Given the development of social media marketing, you might think that email has become irrelevant. That is not accurate. Email is the best way to build trust and relationships.
If you don't do it right, it will be a waste of time.
Read more here: The Ultimate Guide to Restaurant Email Marketing & Newsletters.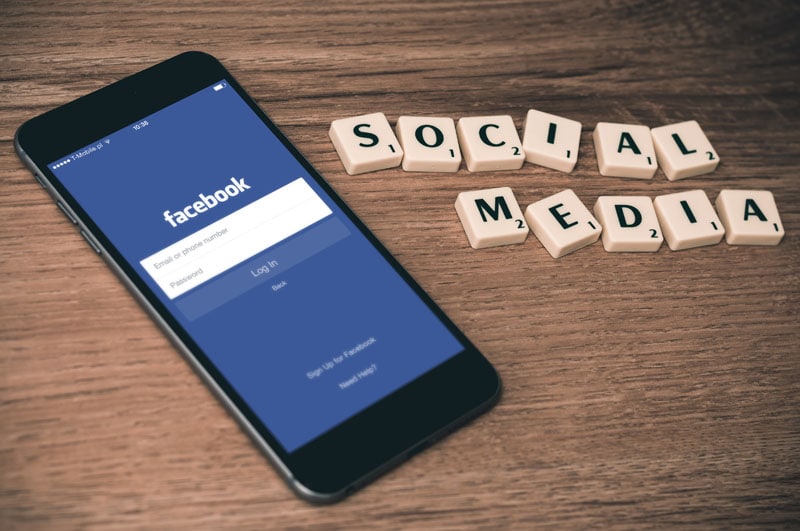 7. Setup Your Restaurant for Success on Social Media
I guess you know that social media marketing is one of the marketing strategies on this list. Most restaurants fail at social media because they lack an effective plan and strategy. They jump into it without knowing how they can benefit from using social media.
It is easy to spend a lot of time on social media without generating any new customers. To be successful, you have to define your restaurant's social media strategy and execute against it.
Read more:
How to Effectively Market Your Restaurant or Cafe on Social Media
Get Started with TikTok Marketing for Restaurants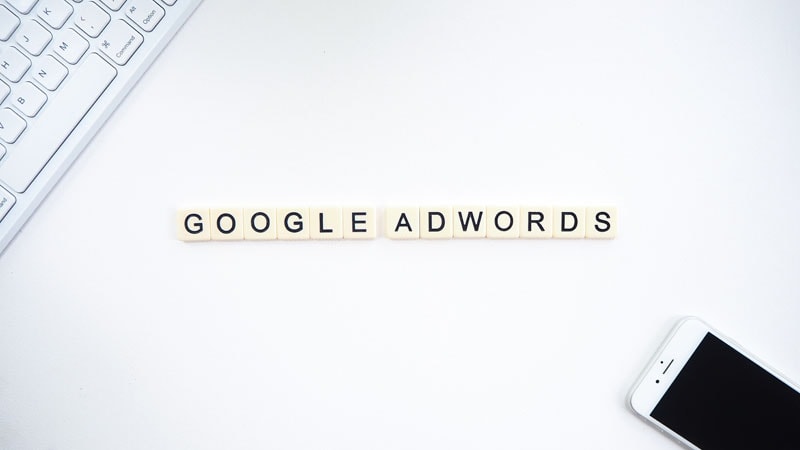 8. Use Google Ads So People Looking for Restaurants in Your Area Can Find You
In this list's first restaurant marketing idea, we learned that you need to make sure your restaurant shows up when you search for restaurants in your area.
This is how people look for new restaurants. But suppose many other restaurants surround your restaurant. In that case, it's likely that your restaurant still doesn't show up at the top—the first rows in the Google search result show paid ads.
You will likely not show up at the top of search engines even if you have an excellent website optimized for search engines. This is the reason paid search campaigns are necessary.
It's essential to be as specific as possible when you set up your search campaign. If you show the Google ad to people who are likely to book with you, you'll only pay when people click on the link.
For example, you can limit your ad only to be visible to people based on walking distance to your restaurant. It's possible to define certain words that need to be used when searching.
Including the cuisines that you offer in your restaurant. Being more specific will increase visitors' chances of booking with you when people click (and you pay).
Google offers a great advertising program for this purpose.
To learn more about advertising with Google, you can read the Google Ads guide to getting started with ads for your restaurant.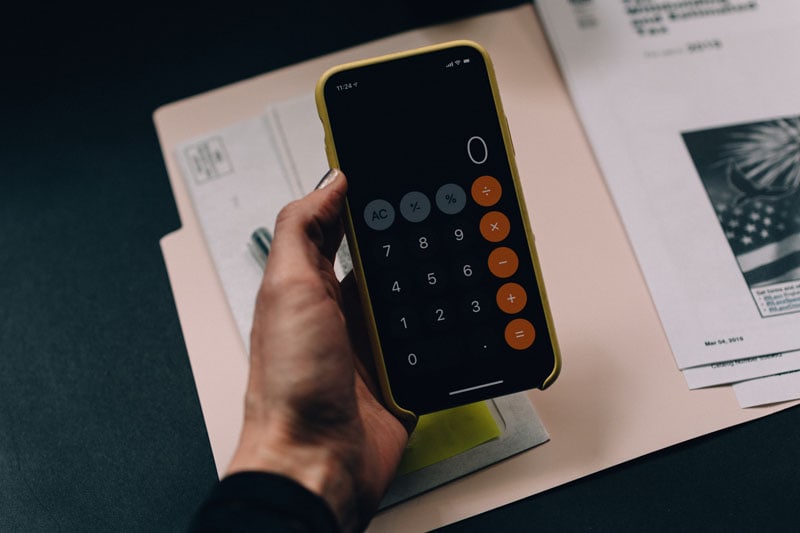 9. Hire a Restaurant Influencer
Influencers are usually celebrities or well-known personalities. They often work with companies by creating content around products or events. These videos then go viral and create buzz around these products.
Because it works, influencer marketing increasingly replacing traditional methods of advertising.
It's one of the most effective marketing ideas for restaurants that deliver noticeable results through their service. It's enough that the relevant influencer or food blogger posts a picture of a dish from your restaurant to have your phone ringing for days.
But the thing is, influencers know their worth. It can cost a lot to get a big name for your business. This is why local micro-influencers are the best way to market restaurants. These are people who live in the region and have 3'000-30'000 engaged followers.
I'm sure that if you review your restaurant customer list, you'll notice that you already know some of them.
If you can, try to give them an incentive to promote your restaurant. They will be authentic and relevant to your restaurant since they are already your customer. Ideally, they would @mention your restaurant in their article.
When doing this on Instagram, make sure you have your restaurant's Instagram bio set up with a link back to your restaurant's website where people can book.
See my guide to Restaurant Influencer Marketing.
10. Increase Restaurant Visits by Using Seasonal Events
You can leverage seasonal events like Valentine's Day, Halloween, New Year's Eve, etc. To do so, you just need to find out what kind of event will happen during those times. Then, you can start planning how to market your restaurant using that particular event.
Seasonal events are also easy to add to your marketing plan and help you highlight your different service offers in a relevant context throughout the year.
As an example, you may market your menu in time for the Christmas festivities or your specials for men on father's day.
Other ways to make the offer relevant can include local events in the town or city where your restaurant is located.
Seasonal events are also a good time to use direct mail for your promotions.
11. Keep Your Restaurant Customers with a Client Loyalty Program
It's essential to get new customers. But, your loyal guests should always make up the majority of your restaurant's profit.
Retention of existing customers is always cheaper than attracting new ones. But what are you doing to honor those that stay loyal?
You can save a lot of time and money if you have the right incentive in place for your customers to stay loyal. If you have a restaurant POS system, it most likely has a loyalty add-on or integrates with a third-party solution.
Here are three ways you can use a loyalty program to keep your clients coming back again and again:
Offer discounts when they return regularly
Reward them for referring friends
Give them freebies every now and then.
12. Get New Restaurant Customers with a Recommend-a-Friend Program
Someone recommended by another restaurant customer is the best new client you can get. This means that they chose you over others because of something about your restaurant.
We should take advantage of this fact. People are more likely to become loyal customers when friends recommend a restaurant.
Word-of-mouth marketing is the most effective way to build a clientele. Incentivizing your current customers to recommend you to their friends would be a great way to get new customers.
Restaurant referral cards can be used to implement a basic referral program. However, I recommend you use software to support your friend scheme.
A simple referral program that rewards our customers who refer us to their friends could look like this:
13. Make a Video for Your Restaurant's Social Media and Website
I think you will agree with me that good customer relationships are essential for the success of your business.
Your customers know you and trust you. They may also like you.
A restaurant must have a good trust relationship.
But what about all the potential new customers that see you on social media or land on your website? If they've never met you, how can they trust you?
Video is the most efficient restaurant marketing tool to build trust and relationships with these potential new customers.
Recent statistics show that video is a favored choice for most businesses. In 2023, video will play a crucial role in marketing for 91% of enterprises, with 96% of marketers considering it to be an important part of their overall strategy.
A video that authentically shows you, your restaurant, and your staff tells your restaurant's story just like when you meet a new customer face-to-face. It doesn't need to be expensive, but it does need to showcase the unique features of your restaurant, such as signature dishes, cooking processes, or ambiance.
Video is an excellent way to give potential diners a virtual tour of your restaurant and move them from website visitors to loyal customers. When used consistently as part of your restaurant marketing strategy, video content helps build familiarity and loyalty with new customers before they ever set foot in your door.
Regularly updating engaging video content on platforms like YouTube and social media boosts your online visibility and keeps your audience interested. Consider different types of videos like behind-the-scenes footage, chef interviews, customer testimonials, or cooking demos.
Here are some example ideas for behind-the-scenes and cooking demo videos you could create for restaurant marketing. All you need is access to a powerful tool that will help you create as well as edit your videos, like an online video editor.
Behind-the-Scenes Footage:
A day in the life of your chef – follow them through a typical day preparing dishes, checking inventory, menu planning, etc.
Kitchen tour – show viewers your kitchen setup, equipment, and staff at work preparing food.
Ingredient sourcing – create a video at your local farms/markets showing how you source fresh ingredients.
Meet the staff – introduce key staff members and highlight their roles at the restaurant.
Food prep techniques – demonstrate how your chef prepares specialty dishes like handmade pasta, sushi, etc.
Cooking Demo Videos:
Signature dish tutorial – have your chef walk through cooking one of your famous dishes from start to finish.
Cocktail mixing demo – show how your bartenders create some unique cocktail offerings.
Wine pairing guide – sommelier discusses the best wine options to pair with your menu items.
Seasonal ingredient spotlight – chef shows how to make the most of in-season produce.
Holiday menu preview – highlight special dishes for holidays like Valentine's Day, Mother's Day brunch, etc.
Kids menu cooking demo – fun videos with kids learning to cook restaurant dishes.
Guest celebrity chef collaboration – bring in a local celeb chef to co-create a video.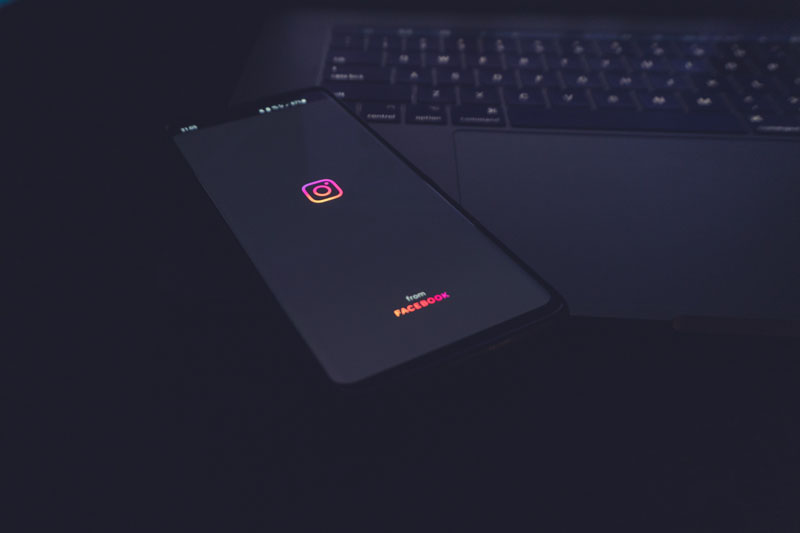 14. Use Instagram Stories to Market Restaurant Specials
How are you using Instagram stories as part of your restaurant's social media strategy? This is a perfect place to run short-term promotions.
As they are only live for a short period, it drives a sense of urgency with the viewer to take action. This can help you sell your restaurant specials quickly.
Try to run a gift card promotion on your website.
They are even more effective if you can get your staff to use them to promote your restaurant special. Instagram stories are an easy way for employees to be engaged in the brand when they are working.
Most restaurant software platforms would support this.
Read more: How to Create a Restaurant Instagram Bio That Stands Out
15. Search Optimize Your Restaurant's Website With Service Pages and Keywords
In the first restaurant marketing strategy, you learned how to register for Google My Business to get your restaurant to show in the search result.
I can't stress enough how important it is for your restaurant to be found via this method and that search traffic from Google is free. You might even have landed on this article because of a search you did on Google.
But to get your restaurant's website to show at the top, you need to put in a little bit more work.
A good thing you can do is optimize your site to appear higher up than other similar sites.
There are two ways to achieve this: service pages and keywords.
Service pages are essentially mini-websites within your main website. These will allow you to provide information about your location, menu items, hours, contact details, etc.
Make sure Google understands what you have to offer so that Google shows your website when people are looking for it.
The best way to do this is to include keywords on your website that describe what you offer. Ideally, you would create a dedicated page for each of your key offerings.
It doesn't need to be complicated. Just make sure the page's title includes your offering and then describe what you offer on the page.
This will significantly increase the chances of people finding your restaurant when looking for someone for a local dining experience.
It doesn't cost you anything other than your time for creating the pages to have a search-optimized restaurant website that will bring you new customers for years.
Additional Reading: SEO for Restaurants: Simple Tips to Rank at the Top of Google
16. Use the Right Hashtags to Make Your Restaurant's Instagram Locally Relevant
There is a lot of information on the internet. It's hard to compete with the millions of restaurants in this world. Unless you have an Instagram account like @cookrepublic, your voice will just disappear in the noise of all restaurants and food bloggers posting every day.
However, you don't need to communicate with the entire world. It's enough that you try reaching people in your city as your potential new customers most likely live there.
Sounds obvious, right?
Well, not really. Most businesses in the restaurant industry post photos or videos online without thinking much about local relevance. They believe "everyone likes my product/service!"
So, if you want to reach out to locals, you must start using hashtags relevant to your area.
You are missing out on a good opportunity if you don't consistently use good hashtags in your social media marketing. Potential new customers look at local phrases when searching for restaurants. It's important to make sure you are visible when they do.
Read more: 200 Best Restaurant & Cafe Hashtags to Grow Your Instagram Following.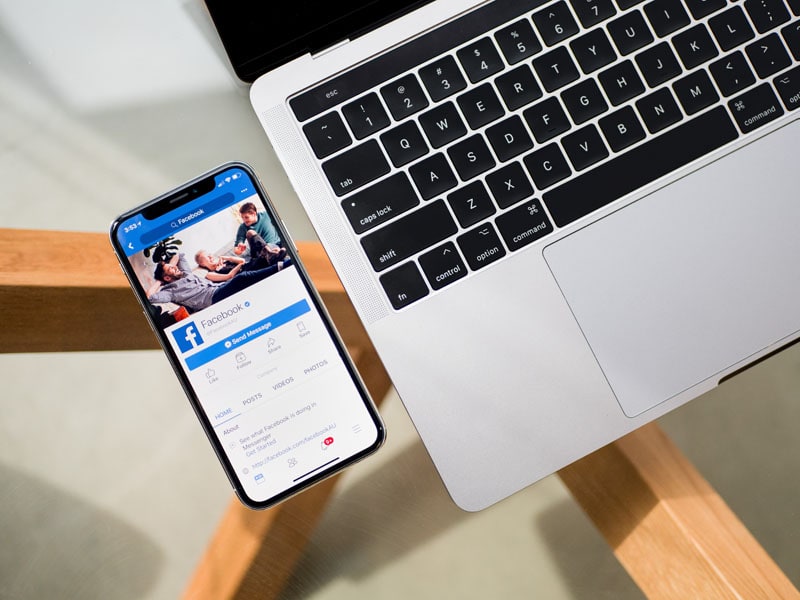 17. Link Back to Your Restaurant's Website From Your Social Media
Do you remember why your restaurant is on Instagram?
Instagram is a great medium to market your restaurant if used strategically. But it's easy to end up spending a lot of time on Instagram without actually getting new business out of it.
And, in the end, that's why your restaurant should use social media.
A simple way to make sure you have a link back to your online restaurant booking system is to include it in your restaurant's bio. People who follow you can use this method to book with you.
You can only have one external link in your bio on IG. You want to take full advantage of this.
Read more: 8 Restaurant Instagram Caption Tips to Get More Followers.
18. Use Active Language on Social Media
You need people to take action to grow your engagement on social media. Photos and quotes are good, but you also want people to take action (here, you can access some awesome chef quotes or restaurant quotes that you can use on your Instagram).
Ask people to do something. For that matter, answer a question, tag a friend, and visit your website.
You will get more engagement when you use active language, and more of your posts will be pushed to more people by the social channel.
More people will be exposed to your social channel, and you will have more people taking the actions you want. (Like booking a reservation at your restaurant).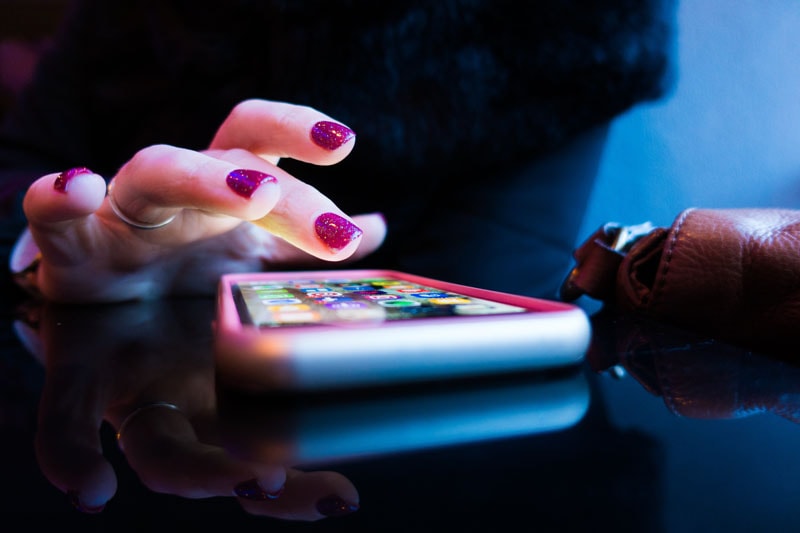 19. Ask Your Customers to Leave Reviews
In the Internet age, people research restaurants before they book.
You must have a good amount of reviews for your restaurant on Google, Facebook, and Yelp. People will be more likely to visit your restaurant if they have good customer reviews. Still, it also helps your restaurant rank better on Google.
This is why you should always ask your customers to leave a review after their service.
And be honest. If she leaves a review of your business, tell her that it would be a big help. If she is a loyal customer she will most likely help you and write a good review.
It's possible to automate this with your restaurant software to send an email or text message after the meal.
Read more: How to Promote Your Restaurant on Yelp.
20. Keep Your Tables Turning by Collecting Email Addresses
Email marketing is the best way to keep in touch with your customers automatically between visits.
Email marketing is not only for marketing with your existing customers.
As you can use your restaurant's newsletter to build trust with people who are not yet guests, it is even more valuable to capture their emails.
But here are two simple ways to capture emails from people who are not yet your customers.
1) Add an email opt-in to your restaurant's homepage. Constant Contact is a good solution to capture and send emails. They offer several different opt-in options that you can add to your restaurant's website.
2) Try a Facebook ad to collect emails: If you do not have many people visiting your website or just need even more new customers, you can run a Facebook ad for the relevant people living in your area.
One email service provider that connects directly with Facebook is Constant Contact.
Read more: The Ultimate Guide to Restaurant Email Marketing & Newsletters.
21. Offer Gift Cards to Attract New Customers
Gift cards effectively generate additional income and are suitable to promote as part of your seasonal promotions.
Similar to restaurant referral cards, gift cards can be used to get new customers. You can use your restaurant software to enable this.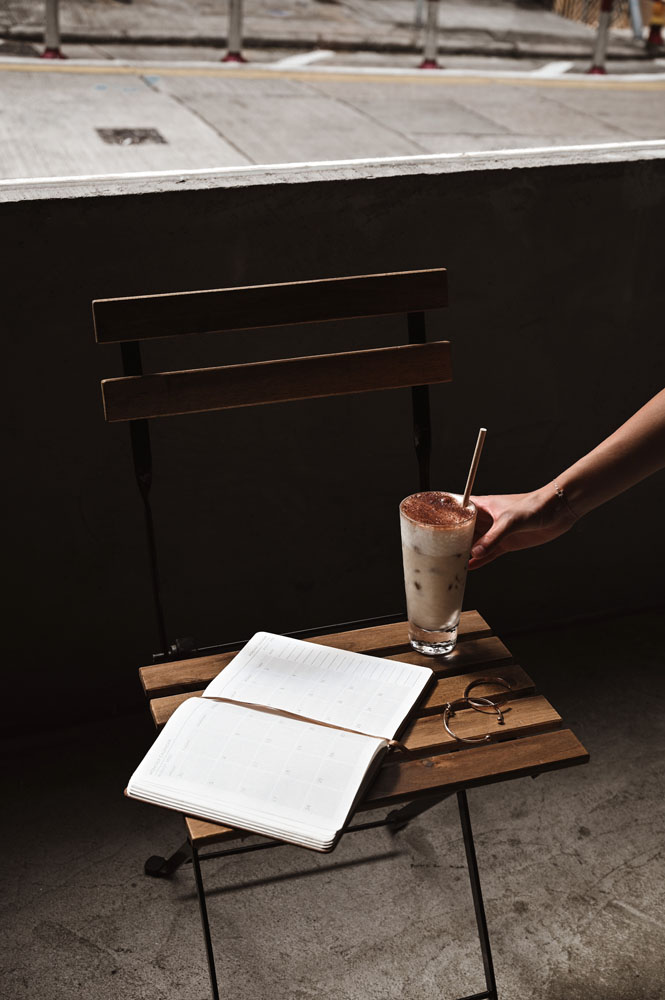 22. Increase Your Restaurant's Street Exposure
This is an easy restaurant promotion idea on this list.
While we are excited about promoting our restaurant on social media, we should not forget this traditional promotional tactic.
Most people walking past your restaurant live or work nearby, making them a good customer prospect. Try to use all of your restaurant windows; it is an advertising space you are already paying for.
Everyone living or working in your area should be aware that your restaurant exists. You can use many tactics here, including playing music outside your restaurant, making sure you have good lights in your window, an attractive street sign, and use the sidewalk.
While still in line with your restaurant's image, anything you can do that is disrupting is good. Your restaurant must stand out because people are busy and have other things on their minds when they walk past.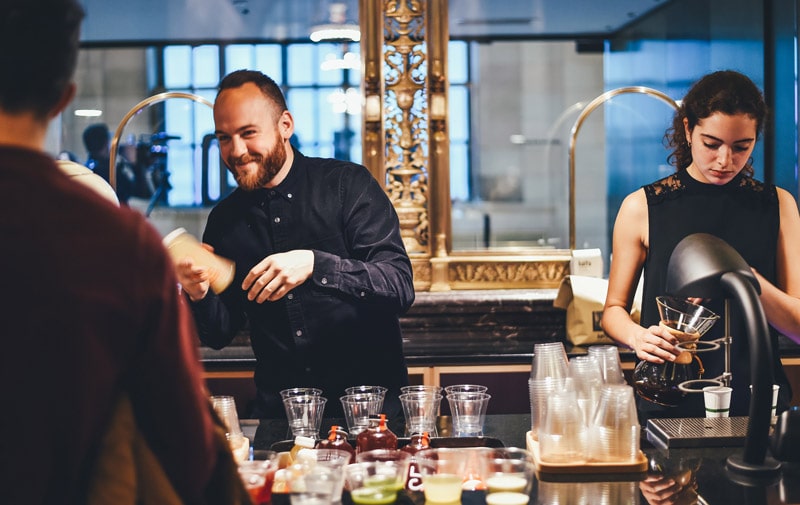 23. Make Your Restaurant Staff Your Best Promotors
Just like your restaurant window is an advertising space you're already paying for, so are your restaurant staff.
The highest cost that a restaurant has is usually its employees. You better make the most of this investment.
Your staff should represent you well. What they wear and how they act communicate your restaurant's brand.
Take the time to figure out how you want them to promote your restaurant. Make a note of it. And make sure they're trained.
You cannot expect that the staff will understand this by themselves. A motivated team that knows what you desire can drastically change how your restaurant is perceived.
Make sure also to include a bio of your chef on your restaurant's website.
24. Ask the Local Paper to Visit Your Restaurant
If you have a restaurant or bar, ask the local paper to visit your establishment. They are always looking for exciting stories, and they can help spread the word about your business.
Think about what's unique about your restaurant?
I'm sure you have a story about why your restaurant exists or why you're offering a particular type of cuisine that no one else does. Or maybe you're exceptionally knowledgeable about a specific culinary tradition?
Whatever your story is, you are sitting on a good PR opportunity for your restaurant. Write down your unique story and contact regional newspapers.
Local papers are always looking for local stories. and they might use yours if it's interesting.
If successful, this can have a significant impact on your restaurant.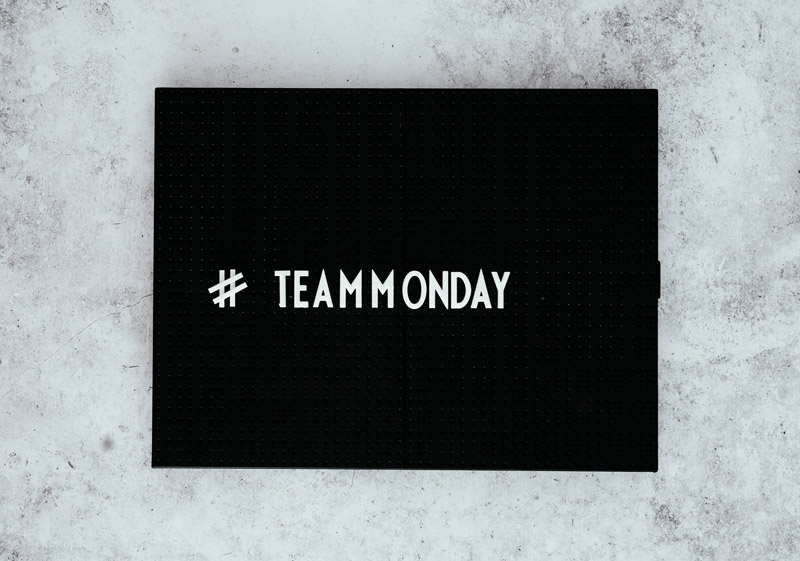 25. How to Motivate Your Restaurant Staff with Competitions and Commissions
There are a lot of ways to motivate restaurant employees.
Generally, it's best to start with intrinsic motivation. Monetary rewards are also effective in some instances; for example, restaurant software can help you offer a commission on specific products or services. Peer motivation and being publicly recognized are typically even stronger motivators.
This is why restaurant team competitions are so powerful.
Individual achievements can be rewarded as well as the overall team result. This is a great way to get the entire restaurant team to follow the same path.
26. Use the Power of Music in Your Restaurant
Research shows that music has an impact on customers' restaurant experience. When you play the right music, your clients are more likely to have a better time and spend more.
You can take advantage of this by building a good playlist that has a positive influence.
27. Partner With Other Local Businesses
You are not the only one with a business in your area. More people like you want to grow their business. Look at what other companies are located in the area of your restaurant.
Talk to them.
I'm sure you'll find some other local, non-competing businesses that are interested in partnerships with you that can benefit both parties. Local cooperation should be an essential consideration when choosing a restaurant location.
You can run co-promotions, and they, in turn, offer their visitors a discount on your services.
If the partnership isn't beneficial for both parties, it won't work. This is a free restaurant marketing idea that can be used in many different ways.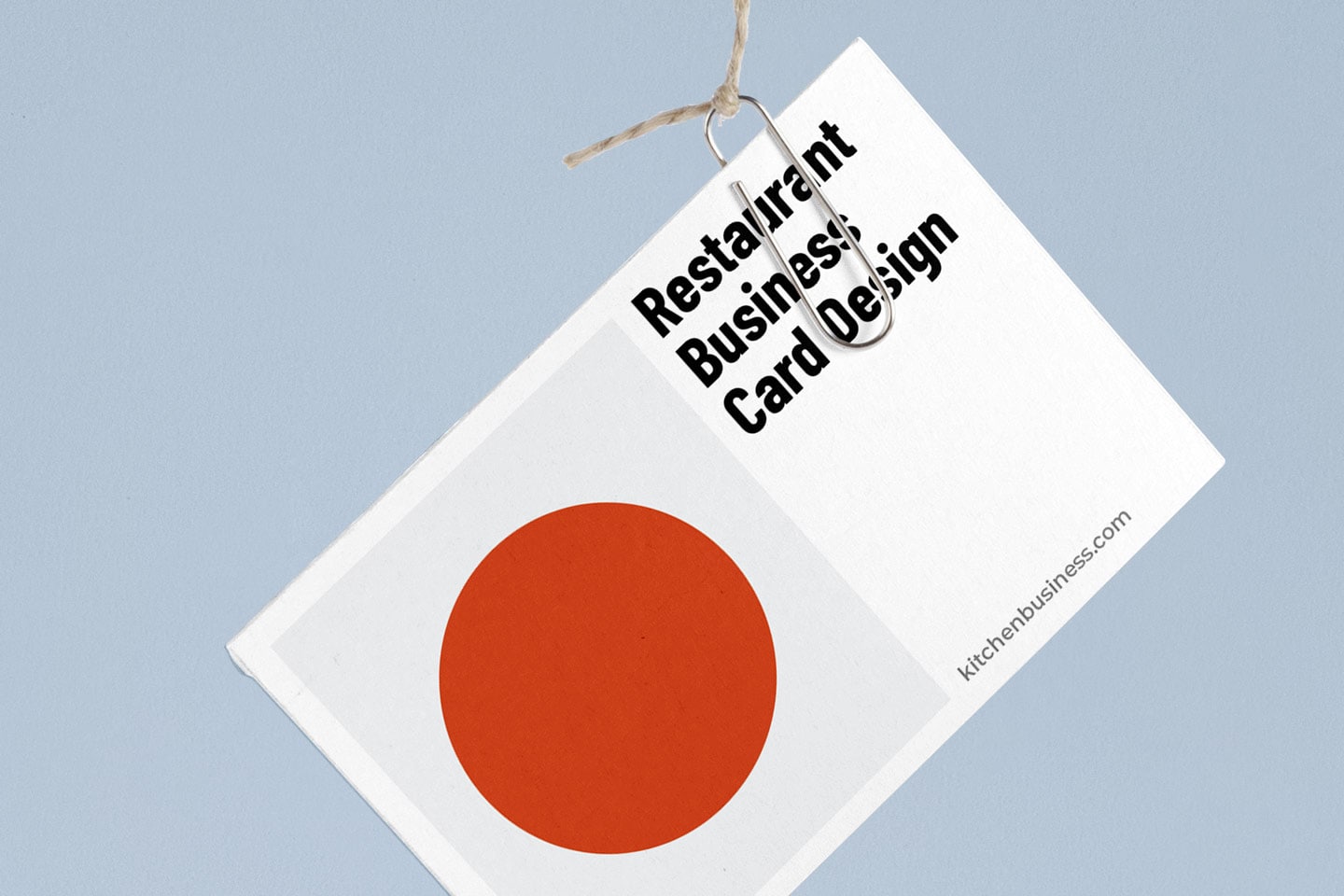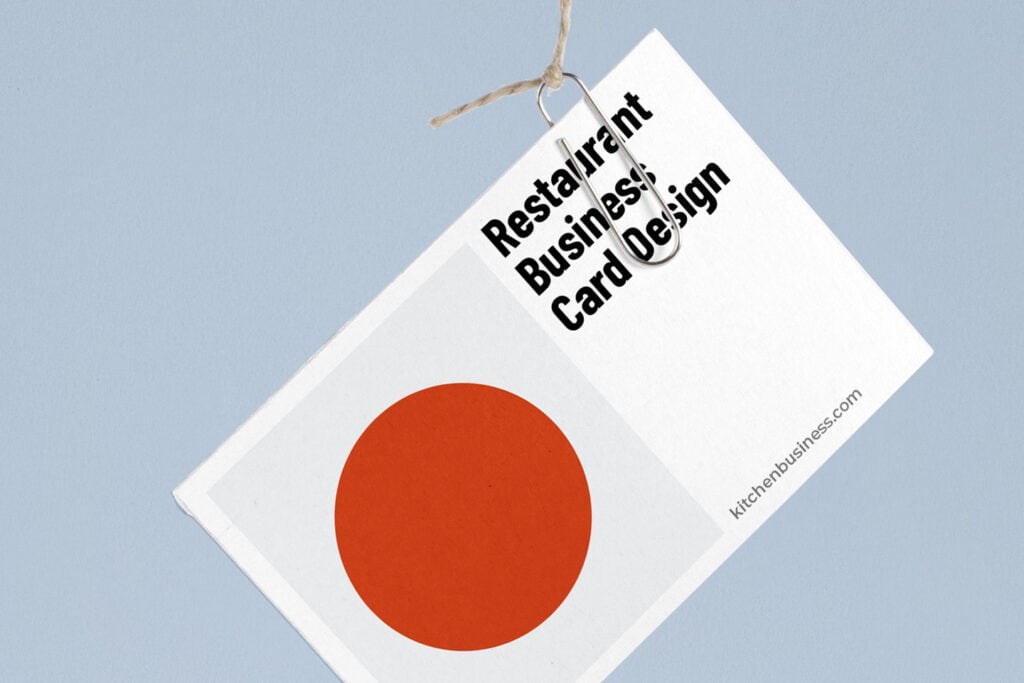 28. Leverage Your Restaurant Business Cards
Who is your restaurant's best ambassador?
Yes, you are. You probably promote it daily without thinking about it.
If you're a restaurant owner, you should always have your business cards with you so that interested people can quickly grab them.
You should check out my list of restaurant business card design ideas.
Adding an excellent quote to your business card can represent you in a good way. You can find quotes to use here: 75+ Inspirational Restaurant Quotes (+ Images & Video)
29. Get Publicity by Hosting an Event in Your Restaurant
An excellent way to get free publicity for your restaurant is to host an event.
You can have an opening event where you invite people in your area, a bring-your-friend event, or a bachelorette party.
Allowing another local business to borrow your restaurant for their event is a good option. This will enable you to get to know people who haven't been to your restaurant before.
I must admit that there are many digital marketing strategies for restaurants to build relationships.
The experience of a traditional, face-to-face event is something that cannot be beaten.
30. Collect Restaurant Customer Feedback
I have covered many marketing ideas today. I hope you find it useful; there is more to come.
How do you choose what to do next that will help you grow your restaurant business?
Ask your customers. Feedback is gold.
You must collect it frequently. And, crucially, you need to act on the feedback you receive.
The issue with feedback is that it is subjective to the person giving it. It is not a good idea to act on everything you are told. Instead, try to find a structured way to collect a lot of feedback and take a couple of hours every month to go through it all and spot themes of common feedback to act on.
Using restaurant software is the best way to do this. You can collect a lot of feedback in a structured way by setting up automatic feedback forms that go out right after a guest has visited.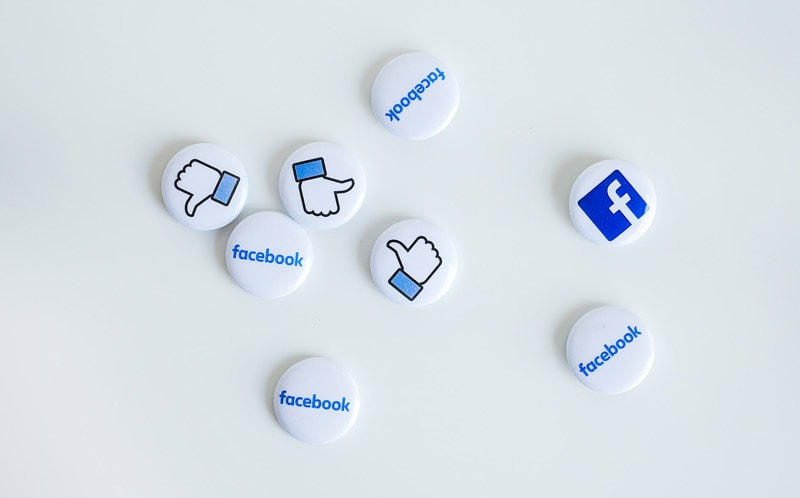 31. You Can Make Facebook Ads Complex. But it Doesn't Have to Be
Does your restaurant have a Facebook page?
Chances are you have already tried some type of advertising on Facebook. A lot of restaurant owners boost their Facebook posts to get more exposure. This is not the same thing as doing Facebook Advertising.
If you're lucky, boosting Facebook posts will only give you likes, comments, and a new customer.
What I'm talking about is something different. Facebook ads can be one of the best and quickest ways to reach your target audience customers when done right
Facebook also lets you target specific groups within those categories. For example, you could target only women who live near major cities. Or maybe you want to reach men between 25–34 years old living in New York City.
32. Use a Third-Party Delivery Service to Reach More New Customers
Partnering with a food delivery platform is a simple yet powerful way for restaurants to grow their business. The best platforms have flexible options when it comes to getting your meals delivered and picked up, and provide access to new customer demographics on their online marketplace.
An example is Uber Eats. Use their platform to attract new customers with their marketing tools and loyalty program. Other features include menu management, POS integration, connection to Instagram, and more.
You'll also have access to valuable data analytics that can help you make better decisions about your restaurant operations. Plus, customers can leave reviews directly on your profile page – so you can address any issues quickly and easily.
Delivery services are a fantastic option for restaurants seeking to expand their revenue streams as well as new food businesses or ghost kitchens wanting to test out new business ideas without making a large financial investment.
33. SMS Marketing Tips for Restaurants
These tips can help restaurants effectively use SMS marketing to increase sales, customer loyalty, and engagement.
Use Opt-ins and Opt-out Features: Allow customers to sign up to receive SMS messages and easily unsubscribe if needed. Offer incentives for opting in, such as discounts or coupon codes.
Personalize Your Messages: Segment subscribers into groups based on preferences and interests, and tailor your messages accordingly. Use personal information wisely and maintain customer privacy.
Send Clear and Concise Text Messages: Keep messages under 160 characters and focus on one main point. Use emotionally charged words to engage customers and include clear calls-to-action.
Promote New Dishes, Exclusive Deals, and Special Events: Use SMS campaigns to inform customers about new menu items, special offers, and upcoming events.
Send Text Messages at the Right Time and Frequency: Send messages during peak hours and a few days before events. Aim for a frequency of two to four messages per month to avoid overwhelming customers.
Combine Restaurant SMS Marketing with Other Marketing Efforts: Integrate SMS marketing with social media and email campaigns to maximize return on investment.
Create Polls and Surveys: Use text messages to gather customer feedback through polls and surveys, either by including a link or using SMS keywords.
Read more: 9 Essential SMS Marketing Tips for Restaurants (+Templates)
34. TikTok Marketing for Restaurants
TikTok is a powerful marketing tool for restaurants and coffee shops, offering a unique way to reach new customers, particularly younger demographics. Here are some essential tips for getting started with TikTok marketing:
Understand the platform: Download the app, explore trending videos, search for relevant hashtags, and follow accounts in your niche to familiarize yourself with TikTok's features and content styles.
Create engaging content: Start by capturing interesting menu items, experimenting with special effects and music, and editing your videos with captions. Share behind-the-scenes footage, participate in trends and challenges, and collaborate with other users and content creators.
Improve production quality: Use a good smartphone or camera, invest in basic lighting and sound equipment to enhance your video quality.
Be consistent: Post regularly and add value with every post. Focus on authenticity and avoid being overly promotional in your organic content.
Engage with others: Like, comment, and share content from similar businesses and creators. Use relevant hashtags in your captions to increase visibility.
Leverage TikTok Ads: Utilize the platform's ad functionality for more targeted promotions, and consider participating in programs like American Express's #ShopSmall Accelerator to earn ad credits.
By incorporating these tips, restaurants can effectively use TikTok to grow their audience, connect with customers, and boost their brand's visibility.
Read more: Get Started with TikTok Marketing for Restaurants in 2023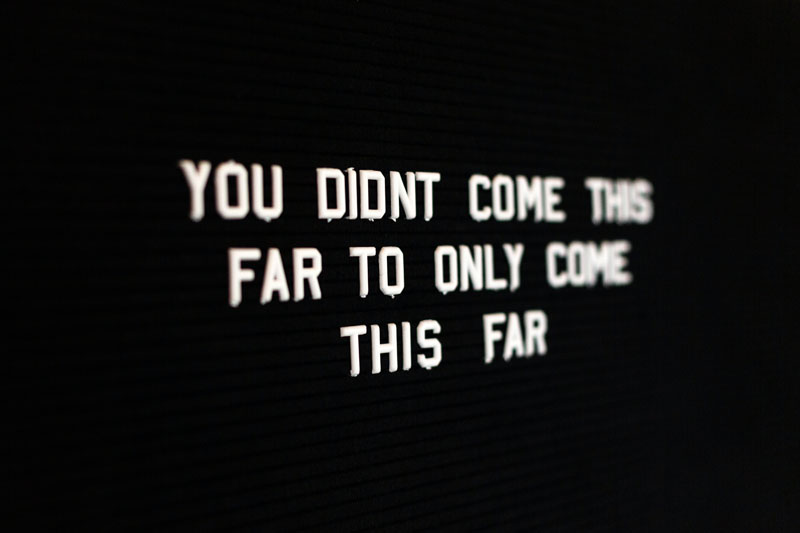 Time to Take Action: Build Your Restaurant Marketing Plan
This list of restaurant marketing ideas ended up quite long!
I hope you've found some ideas for a marketing campaign that you think would be right for your restaurant.
It doesn't stop here. The marketing effort begins now. Also see my post on how to write your own restaurant marketing plan (includes a template).