In 2023 it is pretty clear that TikTok is now a social media platform for everyone – including independent local restaurants and coffee shops.
TikTok can also be a powerful tool to help restaurants market themselves to a new generation of customers in a totally different way.
So let's find out how you can use it and become a TikTok restaurant.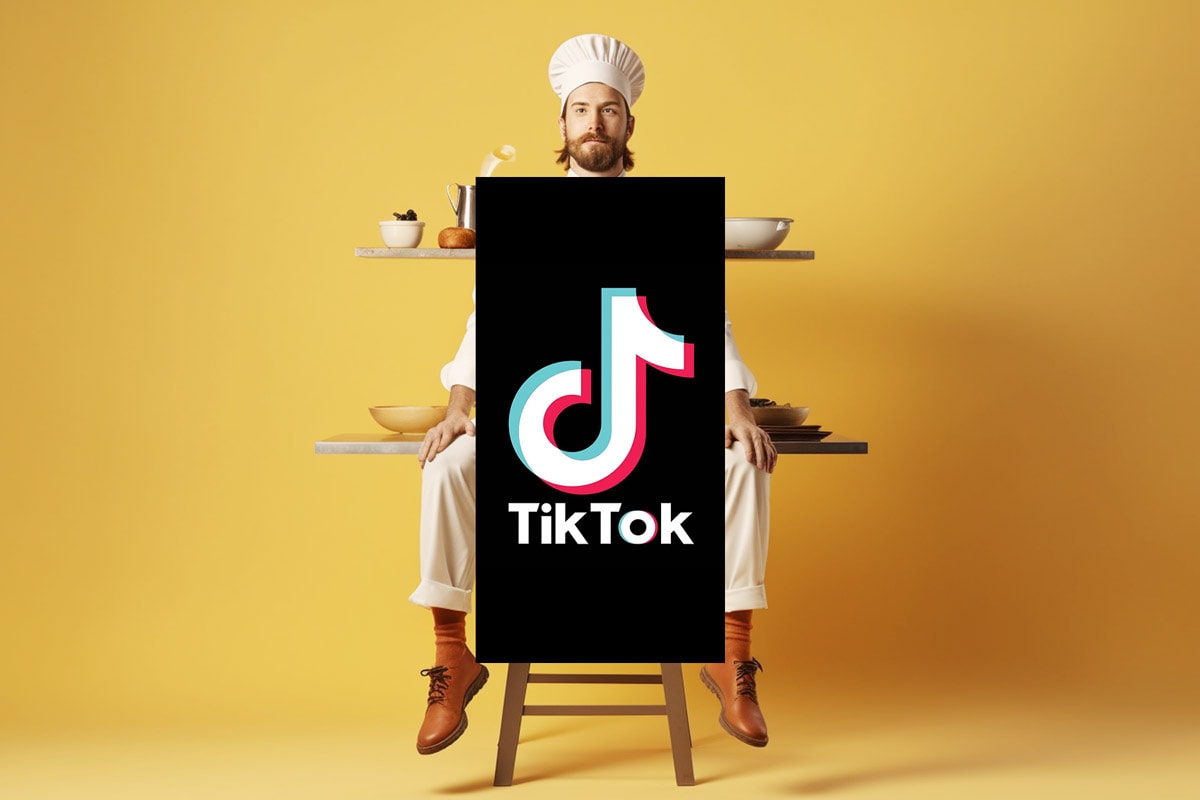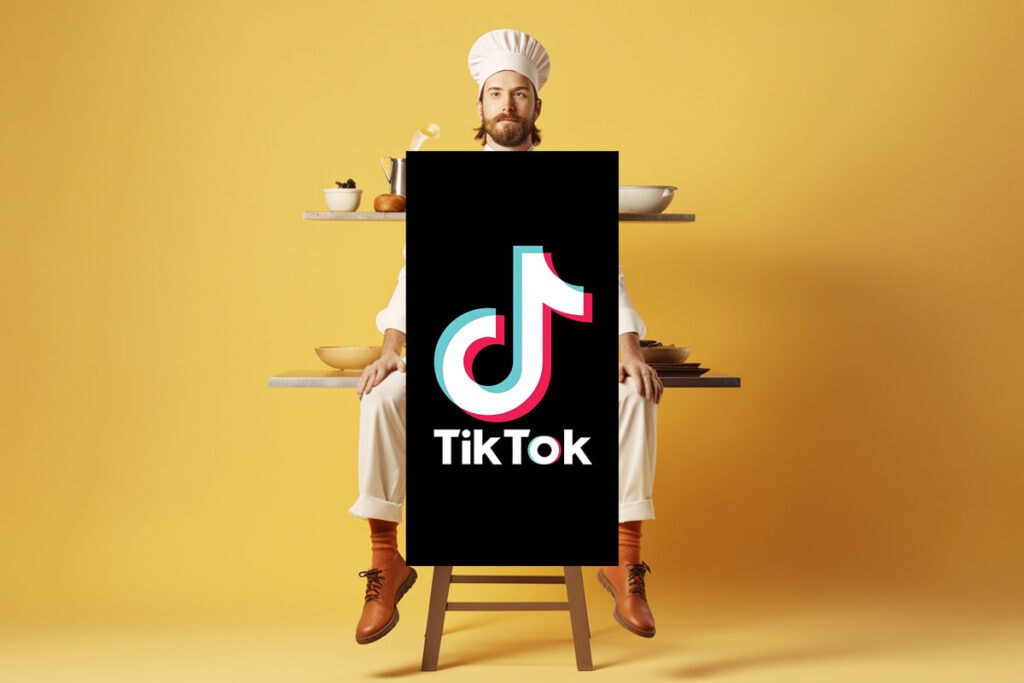 What is TikTok?
TikTok is a leading social media platform that allows users to create, share, and discover short-form videos.
As a restaurant or cafe owner, you can use TikTok to showcase your menu items, share behind-the-scenes content, promote special offers, or engage with customers in a fun and interactive way.
TikTok presents a unique opportunity to tap into a global community and present your brand's creativity and personality
Benefits of Using TikTok to Promote Your Restaurant or Coffee Shop
There are so many benefits of using TikTok in your social media strategy to promote your restaurant or coffee shop – it is where your audience is:
Food and drink are very popular: In just 2022 the hashtag #food had over 300 billion mentions indicating videos on the topic are of significant interest to its user base. This level of interest should also make it clear that the platform is not just for watching dancing, memes, or prank videos.
Massive daily use: TikTok has begun to dominate the social media landscape with its short 'snackable' content seeing regular usage of the app. With over 1.4 Billion average monthly active users, TikTok is also highly used daily – with over 1 billion videos watched on TikTok every day.
This allows your restaurant or coffee shop to achieve organic growth and build interest in what you are all about.
Build connection to what you represent: From micro-influencers to major brands, People are usually going to TikTok for entertainment, so it can mean an incredible opportunity for independent restaurants and coffee shops to build connections with their existing community and connect with new prospects.
The key to using TikTok as a platform is being authentic; users want to see brands stay true to themselves and their customers. This makes users feel more trust in brands and confidence in their offers.
TikTok encourages brands to create user-generated content (UGC) to develop this relationship. Being true to yourself as a local restaurant can also help you develop a human connection to what you are about and what food and drink you offer.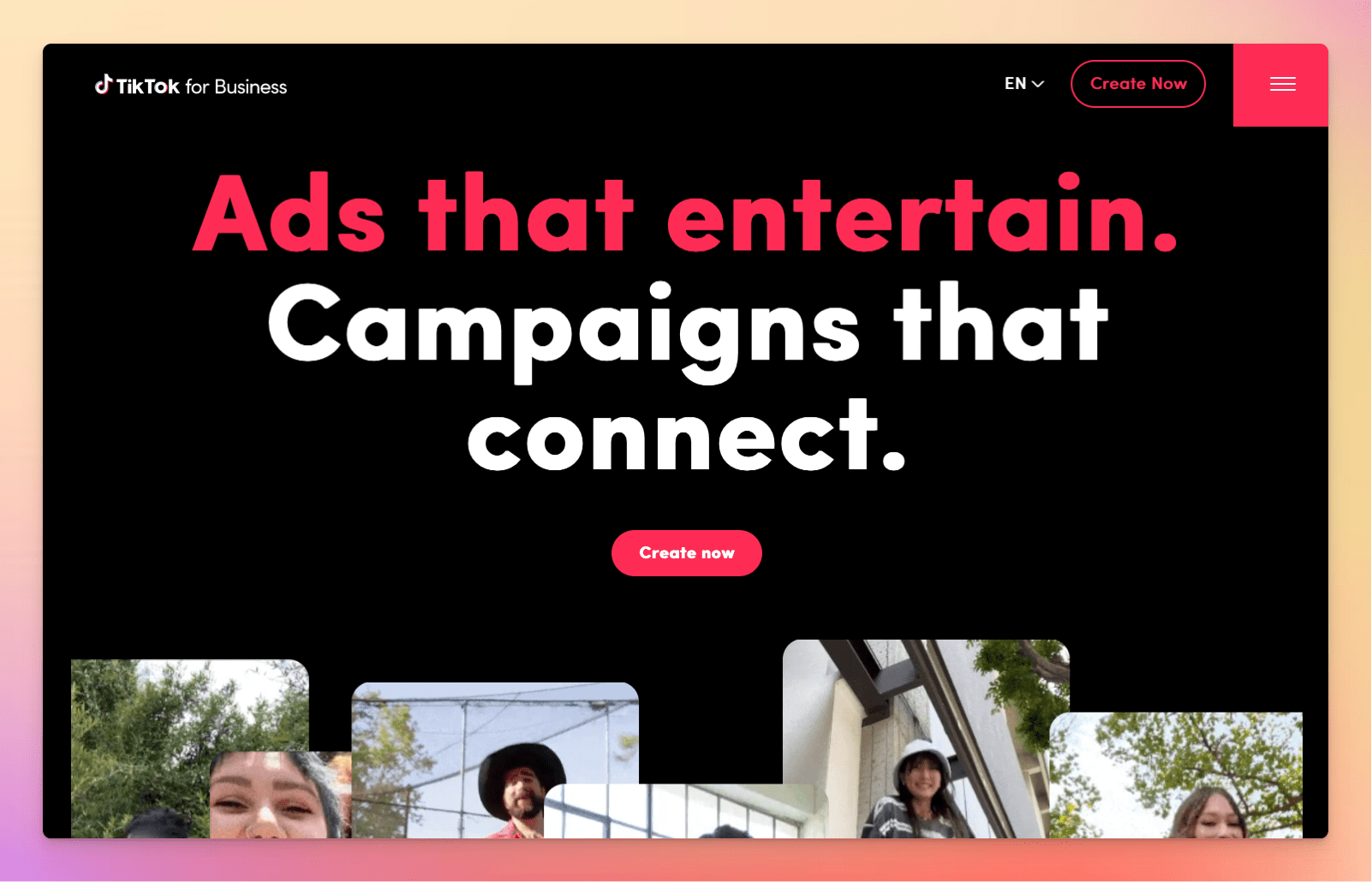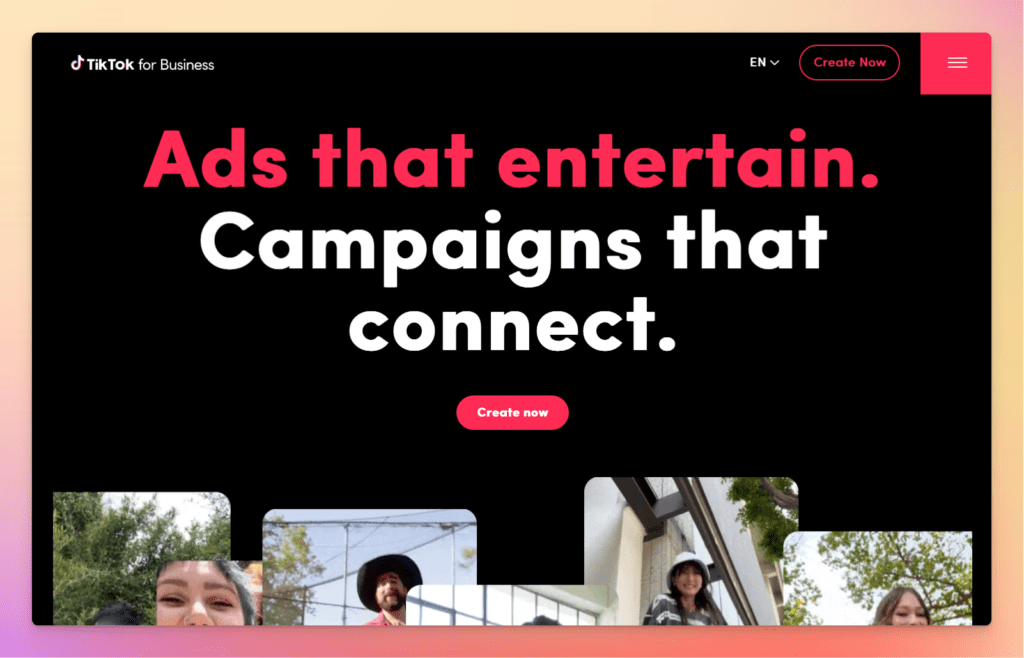 Reach new audiences: TikTok offers an excellent opportunity to reach new potential customers in your area. Restaurants and coffee shops can also set up a TikTok business account to take advantage of paid ads to get more followers, access a wider audience, and ensure your target customers are aware of your brand and what you can offer them.
Access a younger demographic: If getting a younger customer into your location is your thing, then TikTok is uniquely placed to help you reach Gen Z and millennials, as 47% of TikTok users are aged 10-29. These generations have a lot of purchasing power, and if they like your TikTok content, they are highly likely to engage with you.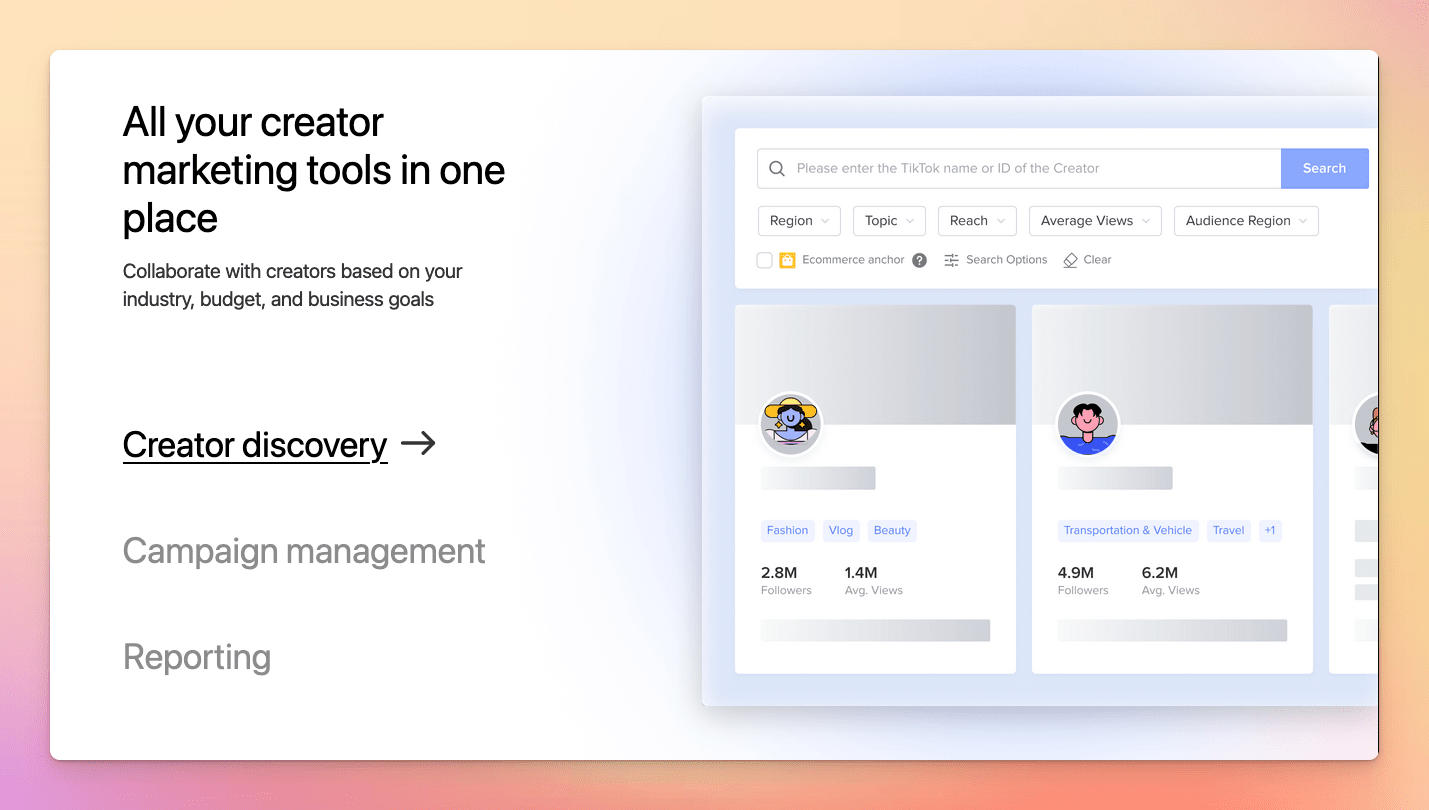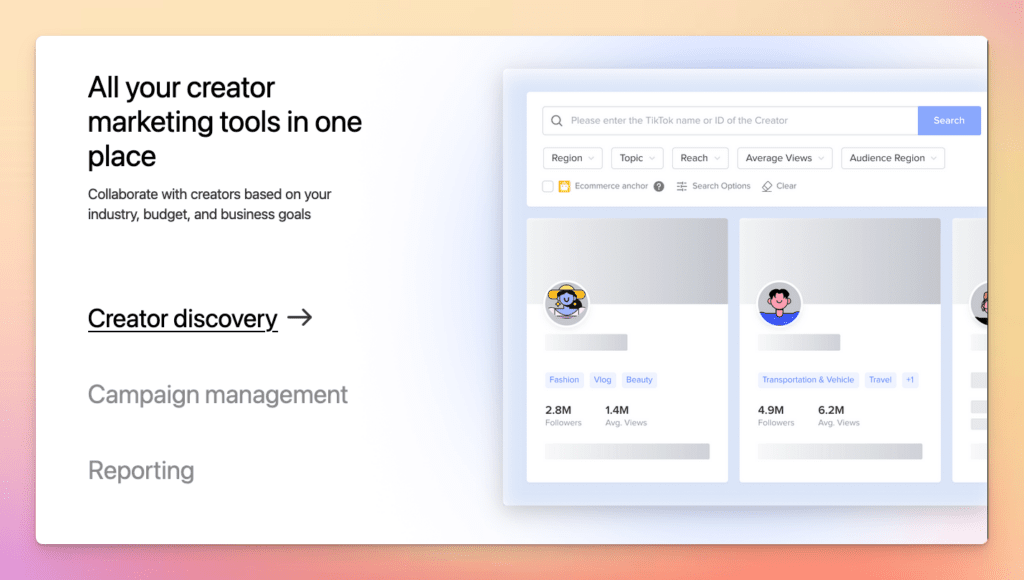 Influencer marketing: With the TikTok Creator Marketplace, you can find and collaborate with food influencers who share your brand's values and target audience. You can also manage your campaign and track its performance with detailed reporting.
See also our post on restaurant influencer marketing.
2 Essential Posts When Growing a Restaurant Business
As you are reading this article, also check out the two articles below!
Getting Set Up On TikTok
The best way to learn about TikTok videos is to get involved. It can be daunting at first, but don't worry; you'll soon get the hang of it.
You can set up a profile for yourself initially if you'd feel more comfortable getting used to producing and engaging with content before you set one up for your restaurant or coffee house – or dive in and create one for your location.
For now, don't worry about posting anything yourself. Just get used to using the platform itself.
First of all, download the Tiktok app on your smartphone and sign up after reading its T&Cs!
Begin to look at the different trending TikTik videos on the app's feed from other TikTok influencers.
Begin to search for TikTok videos using different hashtags that apply to what you do – search for different types of cuisine, drinks, your city, and micro-influencers in your space.
Get used to TikTok's social media functionality by liking, commenting, or sharing videos you enjoy.
Try following users and different accounts in your niche to see what – and how regularly – they are posting.
You can also save any TikTok videos (whether it is a TikTok game or TikTok dance you like!) to the 'Collections' feature in the TikTok App.
The key here is to consume as much content from other creators and accounts as possible to get more familiar with this social media platform – why do you think certain things are trending so strongly? What types of posts seem to get the most engagement?
Start Making Your Content
While not everyone will get to TikTok influencers like Khabane Lame's level of followers, it is possible to build an audience quickly if your content resonates. Getting started making TikTok's from scratch on TikTok can initially seem complicated, but practice makes perfect.
While not every video you make will go viral, the more you practice you have in producing content, the better you will get – and the audience will follow too!
It does not matter if you make coffee, chili, or Chinese food. There are endless ways you can feature what you do in TikTok content.
Keep things simple initially. To get started, try the following:
Set up a test shot inside or outside your location – try to capture some menu items that are interesting – or different from what you offer.
Pick out some special effects and music to experiment with.
Record your first video.
Edit it and add captions.
Get your team members and people you trust to review it – and post it with some appropriate hashtags when you feel confident.
Don't worry – like any social media platform, your confidence (and hopefully new business!) will grow the more you post.
You may get some negative comments, but don't worry – you will also increase engagement and grow your audience significantly.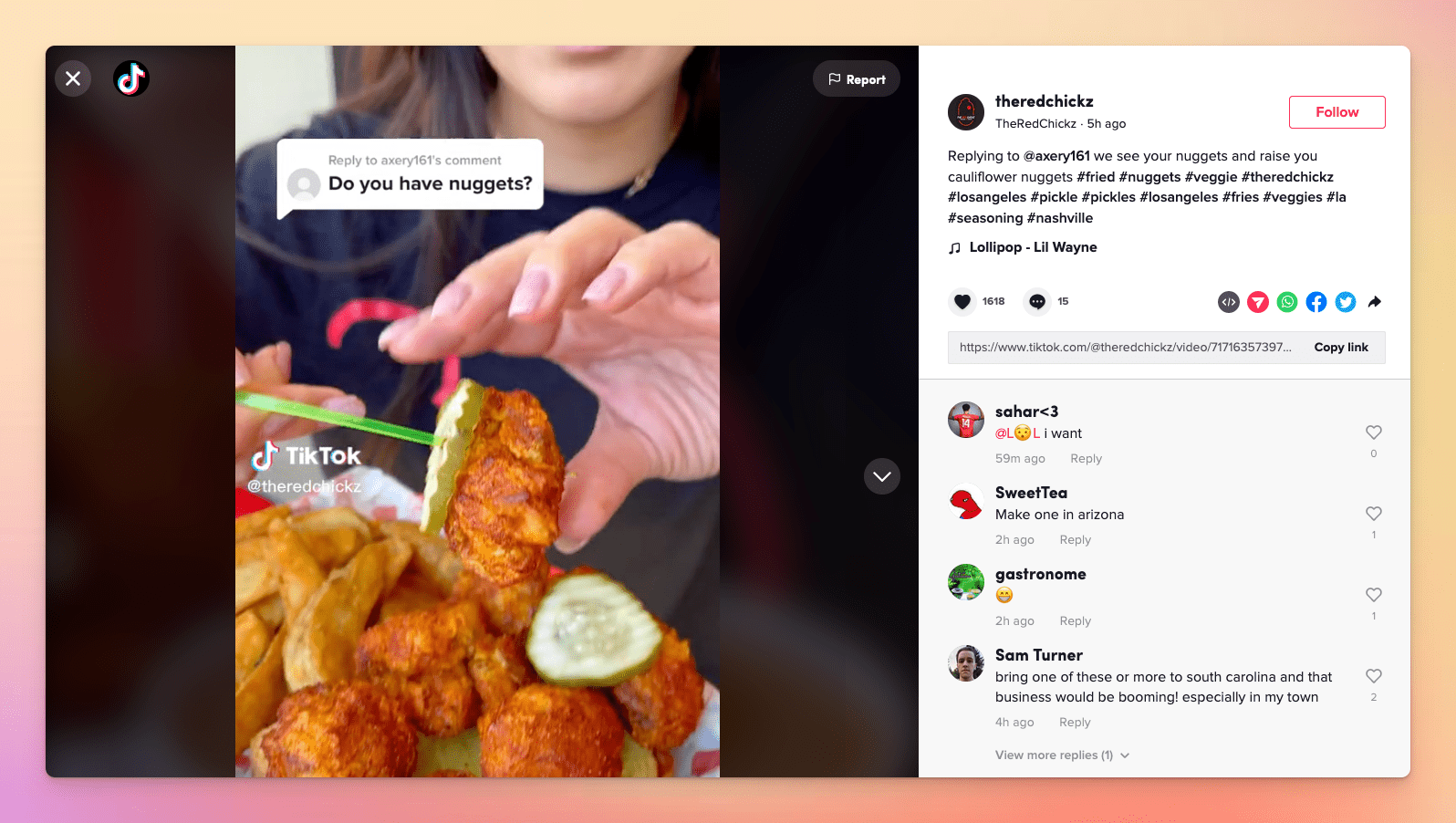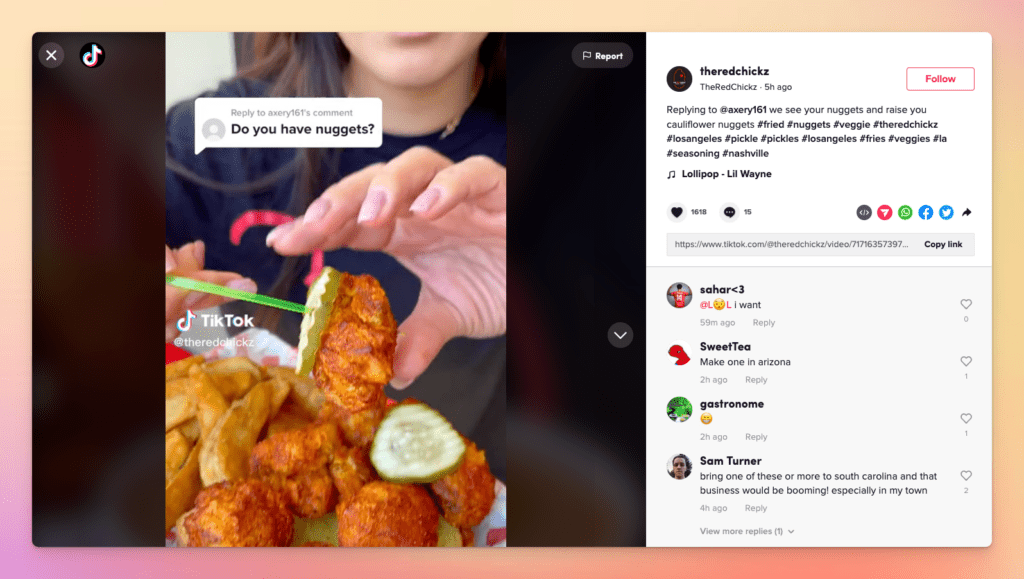 10 TikTok Restaurant Marketing Ideas
Get your team involved and share 'behind-the-scenes footage' – people love to see what is going on and who works for you. This will also help build that authentic connection that is important to building a following of your customer base on TikTok.
Have fun – especially with the music that is available! A good example is LA-based Nashville hot chicken and The Red Chickz and how they feature their menu items to their million followers on TikTok with content developed around their six different heat levels.
Get inspired – find TikTok ideas, users, and accounts you can follow in your area or who produce innovative content to help you discover your content ideas. While it is never good to copy another account, TikTok is based on trends, and doing your fresh take on something is wholly accepted – in fact, encouraged! With nearly 19 billion (yes, Billion) views, Chula, a Mexican restaurant in Sydney, is a great source of inspiration in the restaurant space.
Partner with other users and content creators to produce diverse content. You can find people through different hashtags and work with them to try making things like a 'TikTok challenge video.' A slightly older one to get some inspiration from is Chipotle Guac Dance which got 500m views on TikTok, where Chipotle partnered with TikTok users and YouTubers Brent Rivera and Loren Gray.
Participate in TikTok trends and challenges – see what trending hashtags you might be able to produce content on – TikTok has several official accounts that are fantastic resources @tiktokforbusiness, @creatorportal, and @tiktoktips are all official TikTok accounts that provide helpful tips for you to consider and sneak peeks of upcoming products to get your customers excited.
Improve your production quality – ensure you have a good smartphone or a second camera set up that can produce high-quality visuals from different angles for your TikTok videos – also, consider some basic lighting and better sound recording equipment to help show your products in their best light!
Engage with other posts with our creators and businesses – this is a highly effective way of reaching new customers. Try getting going by liking and commenting with other similar small businesses and creators that resonate with what you offer. Try to also keep an eye out for relevant hashtags others are using that you can also post in your video captions – this is crucial to helping your video show up when people search.
Include hooks throughout your videos to keep your customers watching – make sure you do something attention-grabbing in the first 3-5 seconds of the video – and keep doing it!
Be consistent in posting regularly and try to add value with every post – why would you watch it if you did not work for your restaurant or coffee shop?
Use the Ads functionality for more explicit ads – and try to make your organic content authentic and not too 'salesy' – don't worry, if your audience like what you are posting, they will come! If you need more guidance in this area, American Express is currently partnering with TikTok on its #ShopSmall Accelerator program, where eligible SMBs can earn a $100 TikTok ad credit.
Harness the Power of Food Influencers
I recommend partnering with the right content creators to showcase your restaurant authentically. Here are my top tips for identifying and collaborating with food influencers on TikTok:
Vet potential partners thoroughly – review their content quality, engagement levels, and audience demographics. Aim for influencers with high niche relevance.
Set clear expectations – establish content guidelines, deliverables, timelines, and compensation upfront through a contract.
Get creative together – brainstorm fun concept ideas with influencers and encourage them to put their own spin on things. Don't micromanage!
Let influencers sample menu items for honest reviews and recommendations. Send them specialty dishes to highlight.
Encourage user-generated content – repost great photos or videos from influencers and customers alike. This builds engagement.
Track performance – use TikTok analytics and influencer reporting to gauge campaign impact and refine future efforts.
Set expectations for usage rights upfront so you can repurpose quality content across your own social channels after the campaign. This expands your ROI.
The right influencer collaborations can create authentic buzz and compelling social proof. But you have to lay the groundwork for an effective partnership.
Key Takeaways
We hope you've found this article on TikTok ideas for restaurants helpful and inspired you to become a TikTok restaurant or to find a food influencer to collaborate with.
TikTok can be a powerful restaurant marketing tool for gaining local exposure and spreading awareness of your restaurant or coffee shop – especially to the younger audience of this social network.
Get involved and start creating – but five key things to always bear in mind are as follows:
Remember, people come to TikTok to be entertained and inspired, so make sure you produce engaging content that will keep them coming back. From new dishes to everyday life in your restaurant or live food events, make sure your target audience is enjoying it in the form of short videos.
Make sure you use TikTok's built-in search and analytics tools to see what you can learn – particularly for staying on top of relevant keywords and trending hashtags. You may be able to make TikTok video content yourself.
Make sure you are staying on top of new features, and ways the content creators are using the platform to stay ahead of your competitors – TikTok challenges are a fun way to show off your new menu items.
Try to feature your employees as much as possible and give your potential customers a 'sneak' peak of what is happening behind the scenes, showing your human side whenever possible to help build trust.
The key to getting the best out of the platform is to drive engagement through experimentation and figuring out what works best for your niche as a restaurant or coffee shop and what makes TikTok so compelling – good luck in making all of your new TikTok videos.
Additional reading:
FAQs