As a restaurant owner, you know that connecting with your customers is essential. Email marketing is a great way to do that, and there are plenty of ways to get creative with your campaigns.
This post will show you the essential elements of restaurant email marketing.
I'll also share ten easy restaurant email marketing concepts that will take your restaurant marketing to the next level.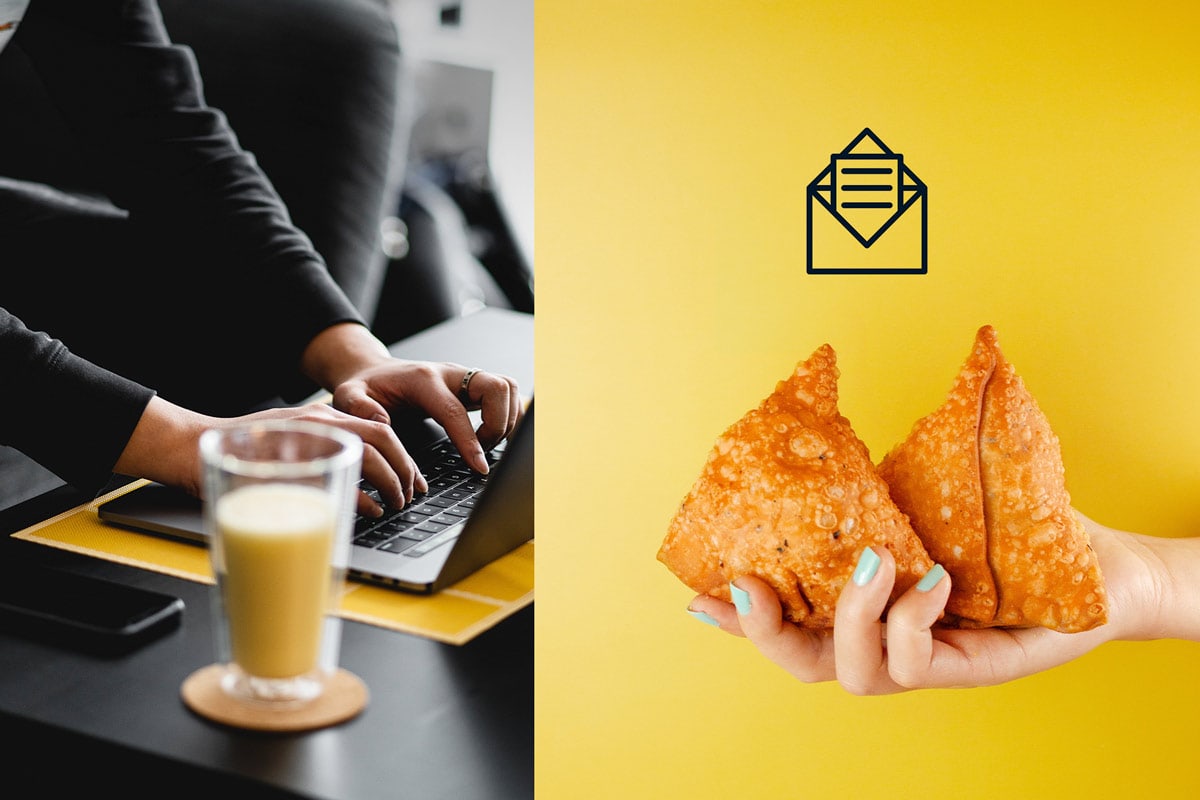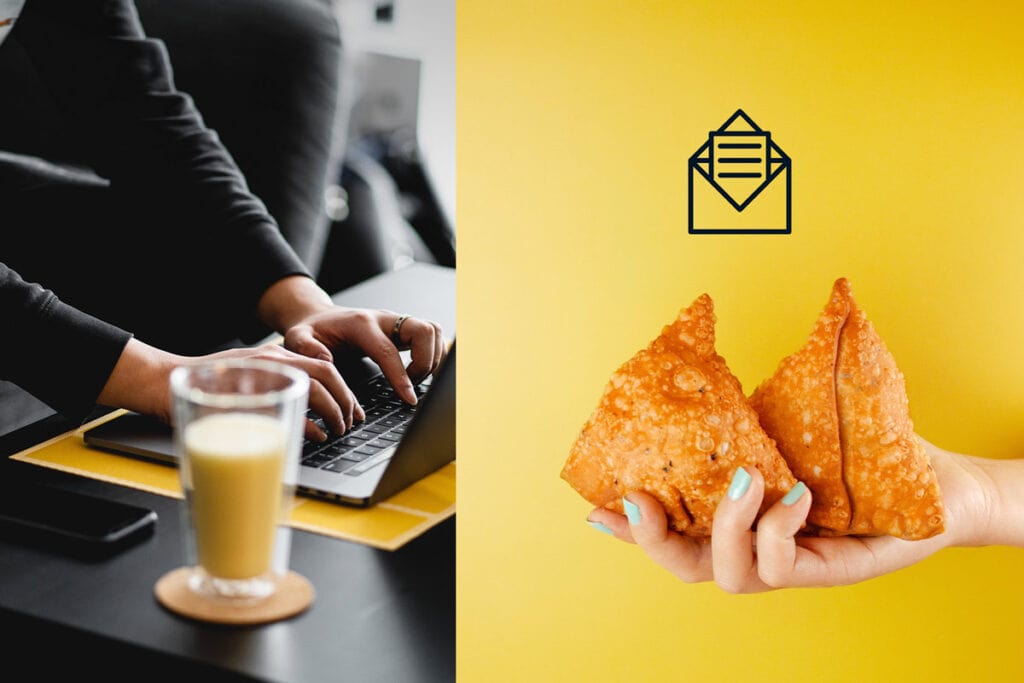 Why You Need a Restaurant Email Newsletter
If you own a restaurant, making and keeping strong relationships with your customers is key to success as a restaurateur.
But how can you keep in touch with all of your customers to ensure they are satisfied? And how can you develop relationships with people who haven't heard of you yet?
Email marketing is the answer.
But, you might wonder if email marketing is outdated since social media platforms like Instagram and TikTok have become increasingly popular.
Email marketing is not obsolete. It's an essential aspect of modern online life. In 2023 an estimated 347.3 billion emails will be sent every day. (Formrush)
And with nearly 4.5 billion people expected to use e-mail by 2024, this is a promising trend that is expected to continue.
If you want your restaurant to flourish, you'll need a strategy for email marketing. You're losing out on significant development possibilities if you don't have one.
Why Growing Your Email List is Important
Did you know that when you publish something on your restaurant's social media account, it only reaches a tiny percentage of your followers?
Although you may have a thousand followers on Facebook and Instagram, that doesn't mean they'll all see your posts.
Furthermore, you still don't technically own that list of followers after building a large social media following. The social platform owns your list. The platform also sets the number of people who will see what you publish and share it.
A restaurant email newsletter is different in that you own your customer list.
E-mails are received and read by a significantly larger number of individuals than social media posts.
You may also control the messages you share using email. You can include links, pictures, and other materials that some social networking sites don't permit.
As a result, restaurant owners are putting more emphasis on email marketing.
However, social media also has several advantages, and I encourage restaurants to use it. I have a comprehensive guide to using social media for restaurant businesses here.
But, don't only count on social media.
What are the Best Restaurant Email Marketing Tools?
Most restaurant owners use POS (Point of Sale) software to help run their businesses. A good restaurant POS system can be a big help as it takes care of all aspects of the company – like taking payments, handling reservations, table planning, and marketing.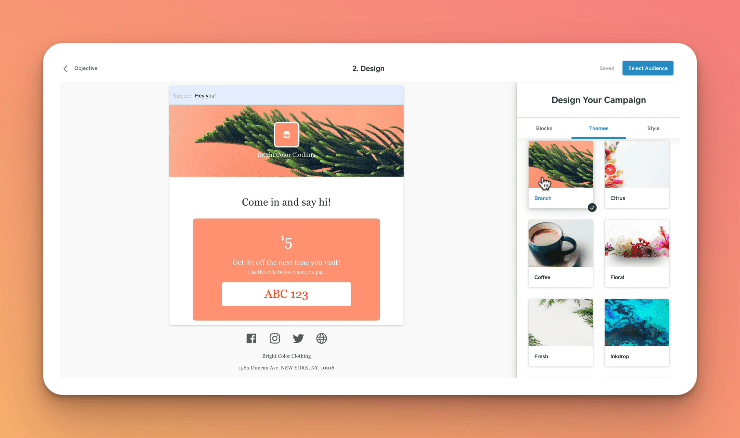 Many POS systems have email marketing features.
But, keep in mind that restaurant POS systems don't specialize in email marketing.
There will be some limitations when you use the built-in email support in your restaurant POS software compared to a professional email marketing solution.
An advantage of using your POS software for email marketing is that it allows you to manage everything in one place.
However, if you use a specialized email marketing service provider, you will have more flexibility and features.
Use a Professional Email Marketing Tool
Constant Contact is an email service provider specializing in local enterprises (such as restaurants and coffee shops).
To get started with email marketing for your restaurant, you can try out Constant Contact for free.
Constant Contact has many templates specifically for restaurants.
Make the Most of Your Restaurant POS System by Using its Built-in E-Mail Marketing Features
You should check to see whether the restaurant software you're currently using has built-in support for email marketing and if it's adequate for your needs.
You'll most likely discover a few restrictions and that you won't be able to implement all of the restaurant email marketing strategies in this post. If you're comfortable with it, keep working with what you've got.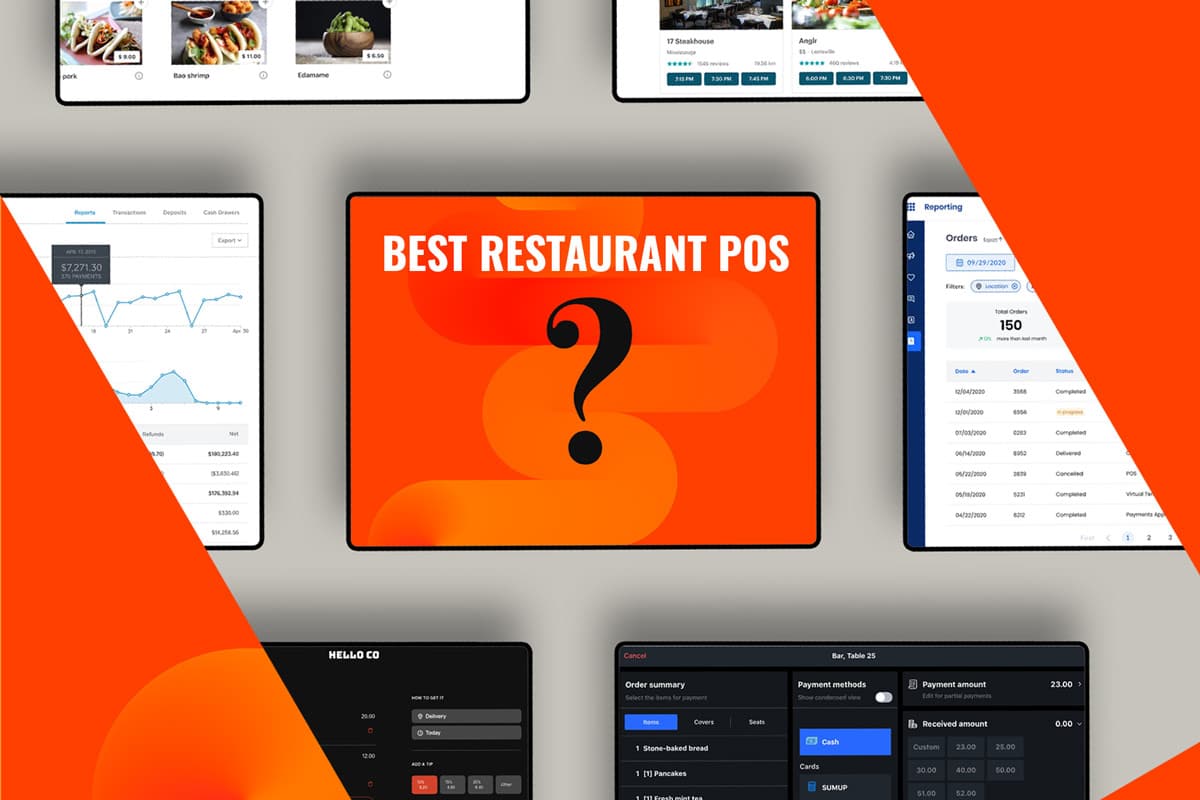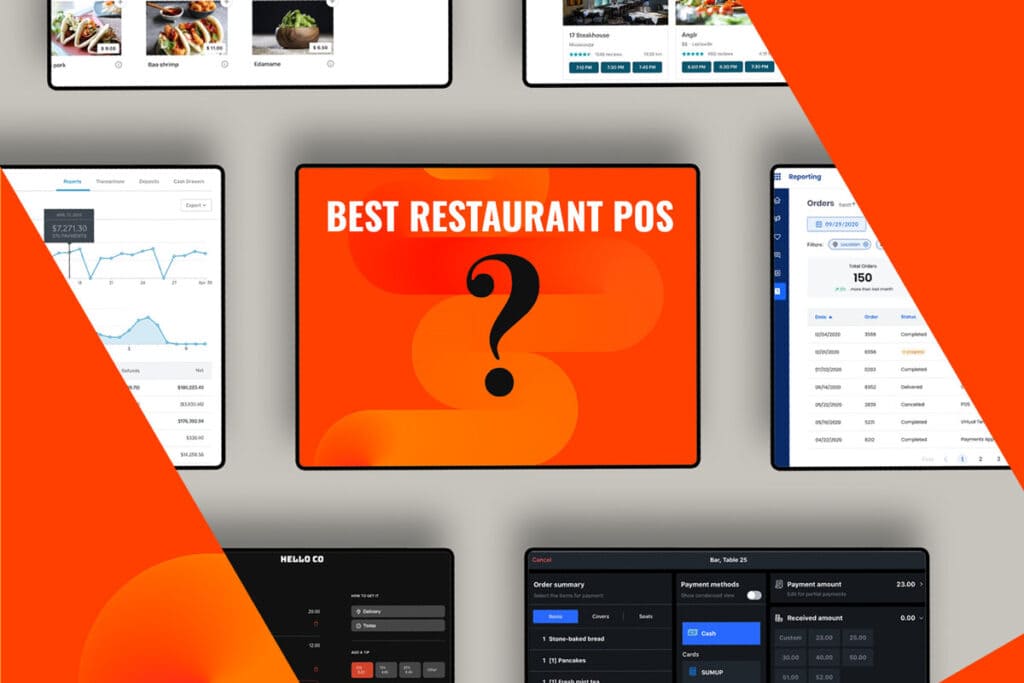 I suggest reading my review of the best restaurant POS systems for further information on what these systems can and cannot do.
Creating a Restaurant Email List
To begin with, you'll need a list of subscribers to send your restaurant newsletter and start marketing.
Email lists are valuable, so always collect email addresses to build your list of interested customers. (Most email marketing tools also ensure that the data you collect is compliant with GDPR).
Always ask for an email address from customers when they make a reservation. This is one of the best chances you have to collect email addresses from people who are already interested in your business.
Reservations are not only made over the internet. They may be made over the phone or in person at a restaurant. When a new client makes a reservation, always make it a goal with your team to obtain their email address.
While growing your email list with current clients is easy, the more challenging task is getting new potential customer emails. They don't have a relationship with you yet, so why would they give you their contact information?
Offer your visitors something special in exchange for their email, like a voucher or coupon. This builds trust between you and them, making it more likely that they will be return customers.
By collecting potential customers' email addresses, you can begin to build trust with them through your restaurant's newsletter. With time and repeated exposure to your brand, they may eventually become regular guests.
Although it can seem challenging, gathering emails is relatively simple, and there are many ways to achieve this.
You can post a special offer on your shop's Instagram profile and include a link in your bio. (You can learn how to write an excellent Instagram restaurant bio here)
A paid Facebook ad campaign is a great way to promote your offer and collect email addresses.
You may include an email opt-in on your website to encourage all visitors to provide you with their email addresses. (learn how to create a restaurant website here)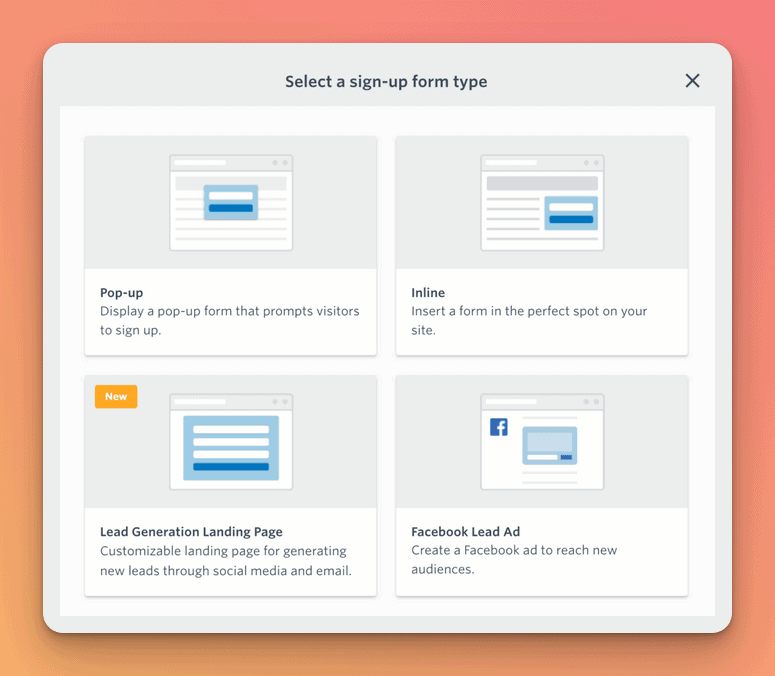 With Constant Contact, you can have forms on your website that let people sign up to receive emails or messages from you or link them directly to your Facebook advertising.
How to Get Your Emails to be Opened
The subject line is the most crucial element in ensuring that your email is opened. This is what people see before they decide whether or not to read your message.
It's essential to have a short email subject line that doesn't give away everything. Instead, you want the reader to feel curious about what's inside so they'll open it. (It's also noteworthy that research by Marketo shows that subject lines with 7 words outperform all other lengths).
Although it's impossible to keep everyone on your email list forever, you can decrease the number of people who unsubscribe by ensuring that each email contains value.
Make sure to find a balance between value-packed emails and promotional material. Your readers will probably appreciate getting some deals from you now and then, but too many requests for their money could result in them unsubscribing altogether.
Simple Design is Best
Although it may be tempting to use many images in your emails to make them truly branded to your restaurant, this is not always smart.
Emails that look like they were sent from one friend to another typically have better engagement.
Today's consumers are accustomed to spammy promotional emails that are often heavily branded with photos. If you use a lot of pictures in your emails, your subscribers may interpret them as advertising and stop reading them.
There are times when using a beautiful template is the best option, but be cautious of sending new subscribers something that looks like a promotional email.
10 Easy & Effective Restaurant Newsletter Ideas
With the technicalities of finding the best email marketing software for restaurants covered, let's explore some easy restaurant marketing ideas that will grow your business.
Send New Customers a Warm Welcome Email
Sending out a sweet welcome email is common practice for most businesses. This is because it's one of the easiest and simplest ways to make an excellent first impression of your brand to your customers.
Preferably, this "welcome to our eatery" email must detail an exclusive offer as a token of appreciation for their support.
Because this will be the first email sent out to your new customers, it's essential to get the tonality of your voice right. Think about how they want to be addressed. You want to give an upbeat and friendly vibe.
You can achieve this by offering some freebies and a compelling picture of what they will get when they come through again. And then last but not least, get them to join your email list by highlighting the benefits of signing up.
Know Your Customer's Birthdays and Celebrate Them
Another typical email that works without fail every time is the "happy birthday" email. Presuming you have sufficient information about the customers that walk through your door, recording their birthdays and other special days in their lives, is a "piece of cake."
You can make the most of this opportunity and use it to send a thoughtful gift or congratulatory email as a beautiful surprise.
You can further capitalize on the situation and extend an invitation for them to come to your restaurant to celebrate their birthday. Or you can offer them a discount coupon, which they can use at checkout when they shop online.
Promote Parties and Events Happening in Your Restaurant
Suppose you are commemorating Halloween together with a masquerade party or coordinating a Karaoke evening. Make it known! Inform your customers by sending a celebratory email and beef up their excitement by giving them a "taste" of what they could experience.
If you plan to serve eccentric menu pieces like monster biscuits and spiky spaghetti balls on Halloween night, include that detail in the body of the email with a relevant picture. Also, don't forget to emphasize exclusive promotions, such as "All who signup for Karaoke Night receive a free cocktail!"
Make the Most of the Holiday Season
As a restaurant owner, you certainly know you must make the most of the holiday season—massive ones like Halloween and Christmas and even specific ones applicable to your eatery. For instance, if you own a pizza place, you should do something aligned with National Pizza Day.
Send a heartwarming personalized email newsletter to your customers, wishing them a happy holiday season and highlighting your unique plans for each day.
If you know you'll be closed, state that in the email and mention that you look forward to seeing them the next time you open.
And if you're open for business, inform them about what menu items they can anticipate and detail any promotions they can look forward to getting.
Whatever you do, make sure it includes a visible call to action.
Be an Advocate for Ordering Online
Email marketing to promote your restaurant brand is a fantastic place to start, specifically when you want to add novel features to your restaurant's functioning.
If, for example, you begin taking orders online. You can use this opportunity to share first-time order coupons with your loyal clientele to show that you appreciate their support.
Likewise, if you've included a table reservation feature or an option for customers to pay their orders online, don't be reluctant to share that information through email. These are details that customers would love to know about their most loved restaurants.
So, write a short, enticing message highlighting the discount customers will receive, and also emphasize the website URL so customers can see where they will order.
Put New Menu Items in the Spotlight
Imagine for a moment that you've recently introduced a new item on your menu, updated your menu for a particular season, or even just added a time-bound menu item.
Then your customers will have a desire to know about it. If there's a variety of items, describe them and always add a picture of each item.
If you're highlighting one menu item, you can certainly afford to go deeper in telling the story behind the ingredients and take pictures of the food item from various angles.
Your main aim here is to whet your customer's appetite and create an insatiable desire so that they cannot help but place an order or visit your restaurant.
Pandemic Updates
Email newsletters are the best method for sharing updates related to any pandemic with unsettled customers. Doing this is vital because you'll want them to know that you are keeping to the safety and health regulations set forth by your government. So put their minds at ease by sharing a list about how you abide by this. Your customers will undoubtedly want to know about new features that will aid them in enjoying their food more safely.
Ask for feedback & Reviews
One of the best ways to get your customers to hold your restaurant in high esteem is to show them outstanding reviews from past customers who had satisfactory experiences.
Do some research and select the best reviews from Yelp, TripAdvisor, or your brand website and ask customers to leave reviews and feedback after they have experienced "the vibe" of your service offer.
Alternatively, you can send a heartwarming message. Inform your customers about how critical reviews are for your business and that you'd highly appreciate it if they would leave one for you.
Utilize Gamification
Using gamification is one of the best ways to breathe life into your email marketing. Gamification comes with functionalities that give customers something to do. This can be a scratch card, a quiz, a slot machine, or a real game.
For instance, you can call upon your customers to turn or spin the wheel for a chance to win a food voucher for two. You can achieve this by using your resources to create a virtual board game. Add a bit of humor here and there. You can also use animations and creative copy to add streaks of curiosity and heighten engagement.
Automating and Personalizing your Emails
You can build a better rapport with your target audience by personalizing your email newsletters rather than sending out generic content.
You can improve your email marketing by using data from customers who have visited your restaurant. Using your clients' names in the email makes it seem more personal. Setting up specific emails that go out on your consumers' birthdays or other important occasions is a great way to take it another step further.
You can also send promotions to different people based on their past orders. Having a unique touch with your clients enhances your connection, allowing you to deliver more relevant and valuable information.
You can make your email marketing campaigns as successful as you want them to be by using a professional email service provider like Constant Contact.
Additional reading:Essential SMS Marketing Tips for Restaurants (+Templates)
Restaurant Email Marketing FAQ
How Frequently Can I Send my Restaurant Newsletter?
I recommend restaurant newsletters be sent every two to four weeks. To attract more customers, consider increasing the frequency during high season periods and scaling back monthly during slower times. There's a fine line between being popular and annoying when sending emails.
If you use Constant Contact to manage your emails, you can schedule them and set them up so that they go out at the right moment when most of your list will read them.
What are the Best Times to Send an Email Newsletter
A study by Litmus reveals that the most optimal time to send emails is approximately 10 am in regards to one's local time. About 7% of all email opens occur between 10 am and 11 am, with nearly a fourth of all email openings occurring between 9 am and noon local time. (Litmus 2020).
Best Days to Send Marketing Emails
There doesn't appear to be a massive difference in how emails perform on a specific day. Weekdays generally have the highest performance, with weekend engagement numbers being the lowest.
A study by Campaign Monitor found the following patterns:
Best day with highest email open rates: Monday (22.0%)
Best day with highest click-through rates: Tuesday (2.4%)
Best days with the highest click-to-open rates: Wednesday and Tuesday (10.8%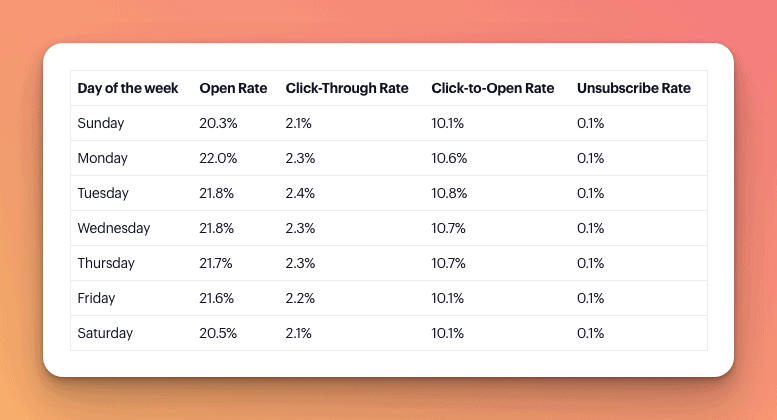 Source: Campaign Monitor.
How to Create a Restaurant Email Template?
Constant Contact is an email service provider that offers a wide variety of email templates for local businesses, including restaurants.
If you're looking for ideas on how to design your email newsletter, Constant Contact offers a broad range of templates that you can access for free.
To view newsletter designs, sign up for a free trial of Constant Contact.
You'll want to customize the design to match your restaurant's identity. Modifying your email using their drag-and-drop visual builder interface is simple.
Useful Restaurant Email Marketing Tools
Constant Contact: Free email marketing trial for local businesses and restaurants (click here to sign up).
Square for Restaurants: POS system with integrated email marketing (click here to get started for free).
Canva: Free design tool to create stunning email graphics (get started now by clicking here).
Conclusion
Restaurant email marketing is a wonderful tool for interacting with your customers and should be an important part of your restaurant marketing plan.
I hope the nine email marketing examples shared above have encouraged you to develop unique emails for your restaurant clients. I hope you can now stand out from your competitors using these best email marketing practices for your newsletters.
Get started with Constant Contact's free trial to explore their email templates and features for your restaurant business.
If your current restaurant POS software doesn't have email marketing or allows you to integrate with a professional email marketing tool, give Square for Restaurants a try here.