Hashtags are essential in promoting your restaurant, cafe, or bakery on social media platforms like Instagram and TikTok. But which restaurant hashtags are the best?
In this post, you'll learn:
How hashtags can grow your restaurant's social media following
How to find the ideal hashtags for your restaurant
How to use our list of 200 restaurant hashtags
Before we start, it's worth noting that there is more to social media than just hashtags to grow your following.
So, when you've finished reading this post, I suggest you check out my other social media resources for restaurants:
How Hashtags Can Help Your Restaurant
Restaurant hashtags are a great way to make your restaurant more discoverable on social media platforms like Instagram and TikTok.
When you use relevant hashtags, you're increasing the chances that users who are searching for restaurants like yours will find your profile.
Hashtags can be used to target specific cuisine types, locations, or even restaurant types.
For example, some popular restaurant hashtags include #foodie, #nom, #veganeats, and #eater.
Using hashtags like these combined with location-based hashtags to reach a wider audience of potential customers looking for new places to eat.
In fact, four in ten Americans are now active on Instagram.
What is a Hashtag
Hashtags make your posts searchable by topic, so people looking for specific content can find what you've written.
It's critical to comprehend how hashtags operate to choose the ideal hashtags for your restaurant.
What are the basic facts about hashtags?
You can't use symbols like $ or % in hashtags. However, numbers are acceptable.
You can only add hashtags to your posts after you've published them; you cannot tag other people's posts.
You can include up to 30 hashtags on a post and 10 on a story.
Your Instagram posts will not be visible on hashtags if you have a private account.
Use Appropriate Hashtags
It would be best to use relevant hashtags, not simply anything that comes to mind.
We can't say how the algorithms select which photos and videos to feature, but a few things are certain.
Instagram and TikTok determine who sees your post based on how much engagement your content has. These all suggest that your material is of high quality. Posts with high engagement will be distributed to a larger audience.
However, people will only engage with your content if it coincides with the hashtag they follow. Therefore, using irrelevant hashtags can have negative consequences.
Analyze Your Competitors
Just because many people follow a specific hashtag doesn't mean it is effective for you. If you use a broad hashtag like #food, #coffee, or #pizza, it's doubtful that anyone will see your post.
With hashtags like these, your post will likely get buried beneath a slew of others with much higher engagement.
Your post will be lost among the others unless you have a big, engaged following.
To discover whether you have a chance of gaining exposure to a popular hashtag, go to the hashtag and look at a few of the posts that you see.
You won't be able to get a top placement if the number of likes and comments on the best posts is significantly higher than what you usually receive.
Of course, you may try these prominent hashtags. You might strike gold. However, when you do, try to incorporate more specialized hashtags as well. These hashtags are catered to your restaurant and what type of content you're sharing.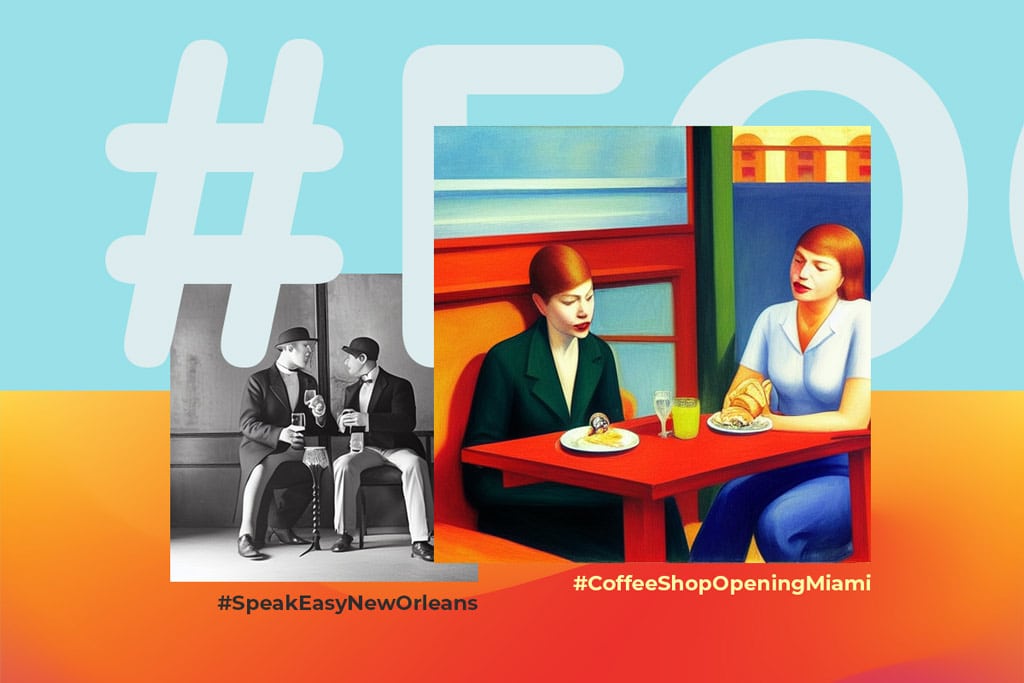 Types of Restaurant & Cafe Hashtags
In the following sections, I'll explain the different types of hashtags restaurants can use.
Branded Hashtags for Your Restaurant
A branded hashtag is a hashtag that your company only uses. This means that your food service business should use it continuously.
It might be as easy as your company's name, tagline, an inspiring quote, or cuisine you specialize in.
Your branded hashtag will likely have fewer posts, but these posts will be highly relevant and closely connected to your restaurant.
You can have as many branded restaurant hashtags as you want. For example, you might create hashtags for a dish you offer.
Those hashtags have a lot of power because they are yours. They're used to learn more about you, your company, or the event for which you created your branded hashtag.
If your customers post with your branded hashtag, their followers can explore more about your restaurant, which could result in future business.
Temporary Hashtags for a Specific Event in Your Restaurant
These are unique hashtags. You'll likely be the only one using them.
Creating community events or promotional discounts allows people who see positive posts about your restaurant to learn more and feel inclined to visit. Event-specific postings also increase the chances that potential customers will engage with what your business has to offer.
And, awareness amongst a very targeted audience is more important than having a broad reach.
Your event hashtag should be distinctive. Check whether your hashtags have been used previously and how recently they were used. It should also be brief and easy to remember. It must be relevant to your occasion and memorable for guests.
Use a unique hashtag to increase engagement and excitement around your upcoming event.
By using this hashtag during all promotions related to the event, you're not only increasing awareness of your business in a natural way but also giving people an easy way to connect and share their experiences.
Here are some hashtags for a restaurant called Fidel as an example:
#FidelRestaurantOpening, #RestaurantOpeningMiami2022, #LiveFromFidelRestaurantOpening2022
Local Hashtags for Restaurants & Coffee Shops
Most food service businesses are based in one city and serve customers who live nearby. Therefore, local hashtags are essential for your business's hashtag strategy.
This is where you have the opportunity to distinguish yourself without competing with large national businesses.
This is also the space where your new customers may discover you.
The hashtag explorer on Instagram is a great way to find relevant local hashtags.
If you type your city name, Instagram will offer popular hashtags that begin with your city name as alternatives.
For example, when I write "#miami" you may notice a few different hashtags suggested. In this scenario, "#miamifood" is also suggested. This shows that many people are searching for it.
Look through the list and write down any additional relevant hashtags for your type of restaurant.
If you want to get more specific, type in "#miamifoodtruck" or "#miamifoodscene" and see which hashtags Instagram provides.
Keep track of the ones that appear most important to your restaurant's cuisine or concept.
If you don't already have a big following on your account, use hashtags with less than a million postings to make yourself more visible.
You may discover other local hashtags by checking the hashtags other restaurants use when posting on the local hashtags you've found. What other hashtags are they employing?
You'll soon have a plentiful supply of relevant local hashtags for your food service company to use over and over to boost the visibility of your Instagram or TikTok account to individuals residing in your city.
Examples:
#[YOUR CITY]food
#[YOUR CITY]cakes
#[YOUR CITY]streetfood
#[YOUR CITY]restaurant
#[YOUR CITY]foodscene
#[YOUR CITY]foodtrucks
#[YOUR CITY]foodguide
#[YOUR CITY]coffee
#[YOUR CITY]coffeeshops
#[YOUR CITY]pizza
#[YOUR CITY]veganrestaurant
#[YOUR CITY]chef
Restaurant-Specific Hashtags
Local hashtags help you reach potential customers near you, while food service hashtags put you in front of those interested in the cuisine served at your establishment.
If you include the location in the post, you improve the likelihood that people nearby will notice your content when looking for a certain kind of cuisine for ideas.
Remember that you'll be visible to people worldwide if you use global hashtags. In other words, there will be more competition (compared to local hashtags), so it's essential to get specific with the relevant hashtags for your type of restaurant.
Trending Hashtags
You want your posts to be seen on hashtags with a lot of interaction. These are typically hashtags that are related to an issue currently trending.
This may be a local event in your area that is connected to your business. It may also be food trends and cuisines-related subjects.
Sure, you can probably think of some trending topics right now and relate to your restaurant type. And I promise, there will be a hashtag where people will share and contribute content about it.
Like when looking for local hashtags, try entering those keywords into the Instagram hashtag search, and you'll likely find a lot of material to discuss.
Search for hashtags that aren't too popular and those that are more common (up to 1 million posts).
Generic or Popular Hashtags
Many people use generic hashtags to gain more likes.
I succeed more when using strategic, targeted, local hashtags relevant to my niche. This attracts the right followers who will be most interested in your content.
If you use generic hashtags, the people who see your content will likely not become customers.
But feel free to try using them with your more strategic hashtags, they might help increase engagement on your posts.
Don't Use The Exact Same Hashtags Every Time
With this comprehensive list of hashtags, it will be quicker and simpler for you to post your next update using tags that will amplify the reach of your post.
Although it may be tempting, resist the urge to copy and paste the same hashtags on every post.
Don't simply post and move on, each post deserves some love in the form of relevant hashtags.
Instagram will perceive you as spamming hashtags if you utilize the same hashtags for each piece, which may harm your account.
Use your list as a foundation, but ensure to include variety by pulling from different sources for each new post.
If you have a social media management tool, they will likely support managing your common hashtags and suggesting new ones.
Here are 200 of the best hashtags for your restaurant, bakery, or coffee shop:
Coffee Shop Hashtags
#Brewed #Cafe #Coffeeoftheday #Caffeineaddict #Coffeedaily #Coffeerun #Coffeegasm #coffeehouse #Singleserve #Espresso #butfirstcoffee #Icedcoffee #Latte #Chocolatelatte
Restaurant Hashtags
#Restaurant #Foodie #Foodtrip #Funeats #Foodstagram #Foodlove #Comfortfood #Instagood #Instayum #Vegan #Glutenfree #Organic #Dietfriendly #delivery #foodiesofinstagram #eats #instacool #foodstagram #instafood #foodpic #foodgasm #delicious #foodoftheday #foodpics
Trending Hashtags
#Baristachallenge #Dalgonacoffee #Dalgonachallenge #Dancechallenge #Coffeechallenge #Icedcoffeedrinks #Coffeetime #Coffeetiktok #Oatmilk #Nespresso #Coffeesession #Tiktokeats #Coffeetiktok #Allthingscoffee #Everydaycoffee #Foodiesofinstagram #Foodpic #Foodgasm #Foodoftheday #Kitchen #Pastachallenge #Cheese #Organizingkitchen #Bbq #vegetarian #Brunch #cocktails #sushinight #Taconight #Michelinstar
Generic & Daily Use Hashtags
#Foodie #Coffeeheaven #Onlinedelivery #Fooddelivery #Openforbusiness #Sundaybrunch #Weekdayhappyhour #Coffeebreak #Coffeeessentials #Coffeefilter #Coffeebeans #Buyonetakeone #Foodiediscount #Mediterranean #Continentalbreakfast #Mimosasforlunch #Wraptogo #Japanesesushi #Koreanfriedchicken #Bbq #Yummydesserts #Coffeemug #Coffeetumbler #Groundbeans #Wholecoffeebeans #Steak #Wineanddine #Redwine #Ambiance #Foodblogger #Foodphotography #Foodtasting #Cake #Frozentreat #Dessert #Icingoncake #petfriendly #Bestcoffeeservice #Drinksonthehouse #Mealonthehouse #Healthyeating #Midnightsnacks #Cravings #dietfriendly #Nomnomnom #Yummyfoodie #Bread #Seafoodheaven #Homecooking #homemadefood
Location Hashtags
#Cityeats #Localfinds #Localhunt #Holeinthewall #Downtown #Centralsquare #Publicpark #Publicsquare #Mountainview #Skiresort #Coffeeshopmall #Highstreetdining #Alfresco #Courtyarddining #Beachview #Oceanfront #Speakeasy #Sidewalkdining #Veranda #Dinewithaview #instadesign #Instagramwall #photowall #Coffeeshopvibes #Brunchwithanattitude #Coffeeshopsoftheworld #Restaurantsoftheworld #Topcityrestaurants #Vacationeats #foodieland
Campaign Hashtags
#Holidaytreats #Holidayflavors #Foodvouchers #Discountcoupons #Fooddiscounts #Cocktailhour #Ladiesnight #Sportsnight #Karaokenight #Fridaysushi #Tacotuesday #Thanksgivingmeals #Holidaymenu #Holidayset #InfluencerXbrand #InfluencerDrinksCoffee #InfluencerDinesResto #Instacoffee #Instadining #Topcoffeebrews #Foodiecrawl #Coffeefiesta #Coffeefreebies #Coffeeharvestfestival #Coffeecompetition #Darkblend #Affogatto #Coffeenocream #Coffeetogo #everydaycoffee
Themed Hashtags
#Foodieweekend #Indulgenttreat #Coffeegalore #Nonstopcoffee #Sundaybrunch #Freshbrew #Whippedcream #Flavoredcoffee #Naturalsugar #Delisheats #Yum #Foodtravel #Spanishfood #Italianpasta #Asianfusion #Moderncuisine #Finedining #Discoveryfood #Comfortfood #Solotravel #Hangoverfood #fastbreak #Mealforaking #Upsize #Winewednesday #Sundayfunday #VIPexclusive #Privatedining #Restauranttheme
Hashtags and Social Media in the Food Service Business
Running a restaurant or coffee shop nowadays entails so much more than simply focusing on the product or service you have to offer. The competition is fierce, with new players in the market constantly opening up left and right.
This landscape has dramatically changed, especially over the last couple of years. Take-out and deliveries have surged in demand considering the limited indoor and dine-in access availability.
That's not to say that dining in is down for good. Restaurants and shops are filling up once more, with reservations fully booked, as people become excited about in-person interactions.
If you're in the industry or are thinking about getting into it, there are many good things to look forward to.
Big Money in the Restaurant Industry
According to the National Restaurant Association, the restaurant industry sales will see a 12.4% growth in 2022 from the previous year.
As for the coffee industry, the National Coffee Association reports that there has been an 8% increase in coffee consumption from outside the home since 2021. This means more people are going to coffee shops for their coffee fixes.
Add to that that 66% more Americans are now drinking coffee, and you've got the perfect storm for a good coffee industry brew.
With all these developments, it's unsurprising that even more enterprising folks would want to get in on the action. The restaurant and coffee shop businesses are out for a comeback in a significant way, and you wouldn't want to be caught sleeping on this opportunity.
Social Media Impact
While that sounds great for businesses, this also means a lot more work. Market saturation is real, and without a strong marketing strategy, it's easy to be consumed in this dog-eat-dog industry.
This is where the importance of social media comes in. The latest studies have found that social media users have ballooned to a total of 4.70 billion in the past year, thanks to the new 227 million jumping onboard.
When more than half (59%) of the global population is online, you don't have to overthink where you should go to market your business.
Access to influencers who can endorse your brand is also a huge factor in boosting your restaurant or coffee shop's popularity and influence on social media. With your combined efforts for brand awareness, you're more likely to attract new clients.
Different Folks, Different Strokes
As you may very well know, each social media platform has its own algorithm, which determines the relevance of content to the user based on behavior indicating their preferences. This can be measured by their engagement or interaction with a post, such as by leaving a reaction or commenting.
Algorithms are formed based on the data gathered from each user. In social media, hashtags are used prominently to improve your chances of being favored by the algorithm, thus pushing your content to more audiences. We'll get more into that later.
Meanwhile, it would help if you watched out for the common misconception that one content type can work across the board. While this is undoubtedly more convenient for the content creator, it may not necessarily be the most ideal for the different social platforms.
When creating your social media content for your restaurant or coffee shop, you must remember that you need to cater to different audiences. That's why your content must at least be customized to attract their particular needs and preferences.
Also, it would be best to determine which platform you'd want to focus on for your marketing efforts. There's, of course, Facebook, otherwise known as the quintessential social network. Then, there's Instagram, which also belongs to Facebook and is more image and video-focused. LinkedIn is a professional social network, and Twitter is for exploring and expanding conversations.
As of late, a newcomer has been smashing revenue records because of its immense popularity with the younger, tech-savvy generation: TikTok. One could say this is a different beast altogether, but the rewards are great once you figure out how to tame it.
With all of these different platforms, how do you know which one is best for your restaurant or coffee shop? Spare yourself the trouble and pick the ones most relevant to your industry.
In the case of restaurants and coffee shops, the most visual platforms are the ones that would work best: Facebook, Instagram, and TikTok. Why is that?
If you think about it, you essentially apply the same principle when plating a dish. People eat with their eyes first, so they say. This means that the sight of appealing food can trigger an appetite or craving.
Therefore, if you want to attract people to come and try out your food or coffee, then you must show, first of all, and then tell them the information on how to get it. Hook them with a look that you're trying to do on social media.
Let's explore some more concrete ideas on how you can maximize the use of each social media platform for your restaurant and business success.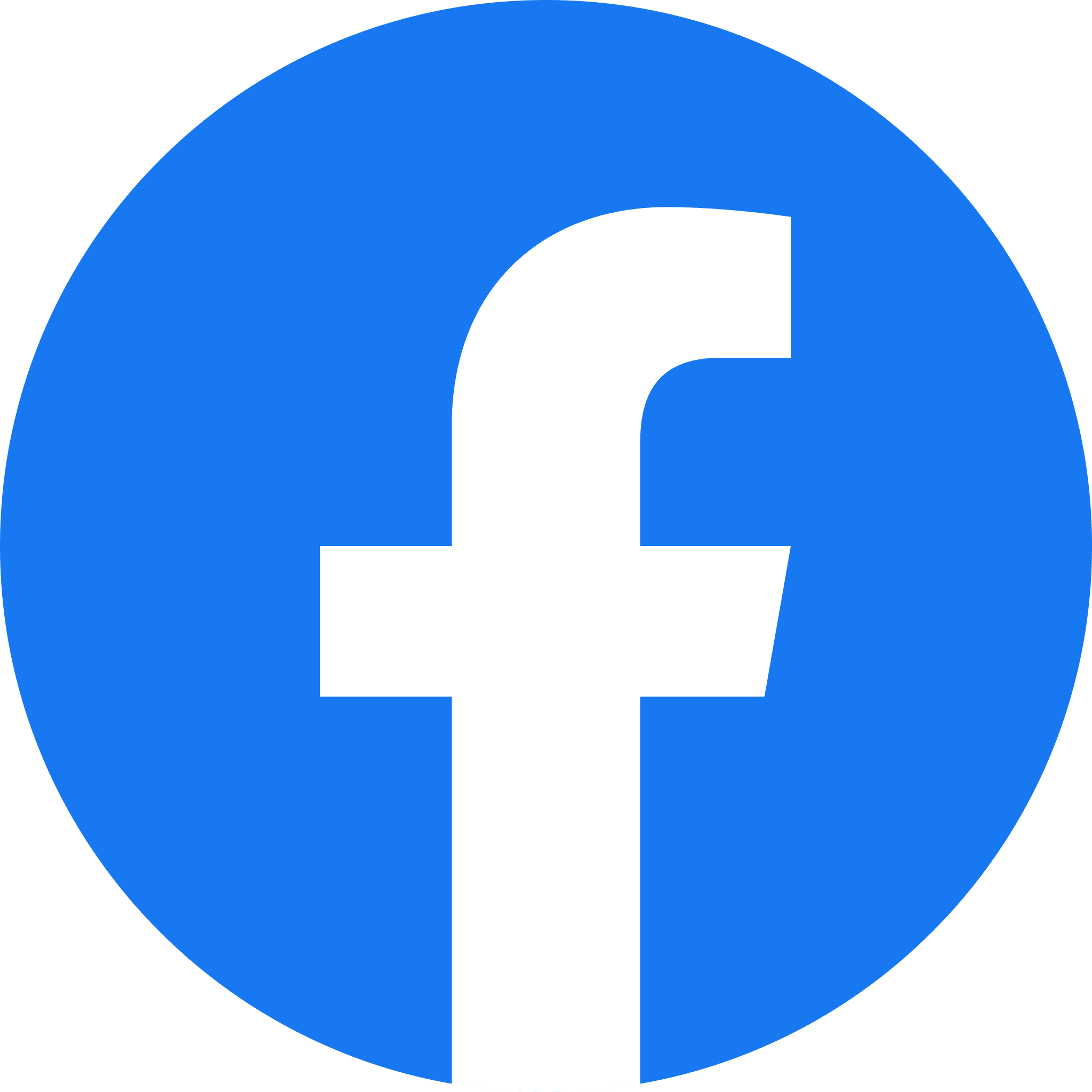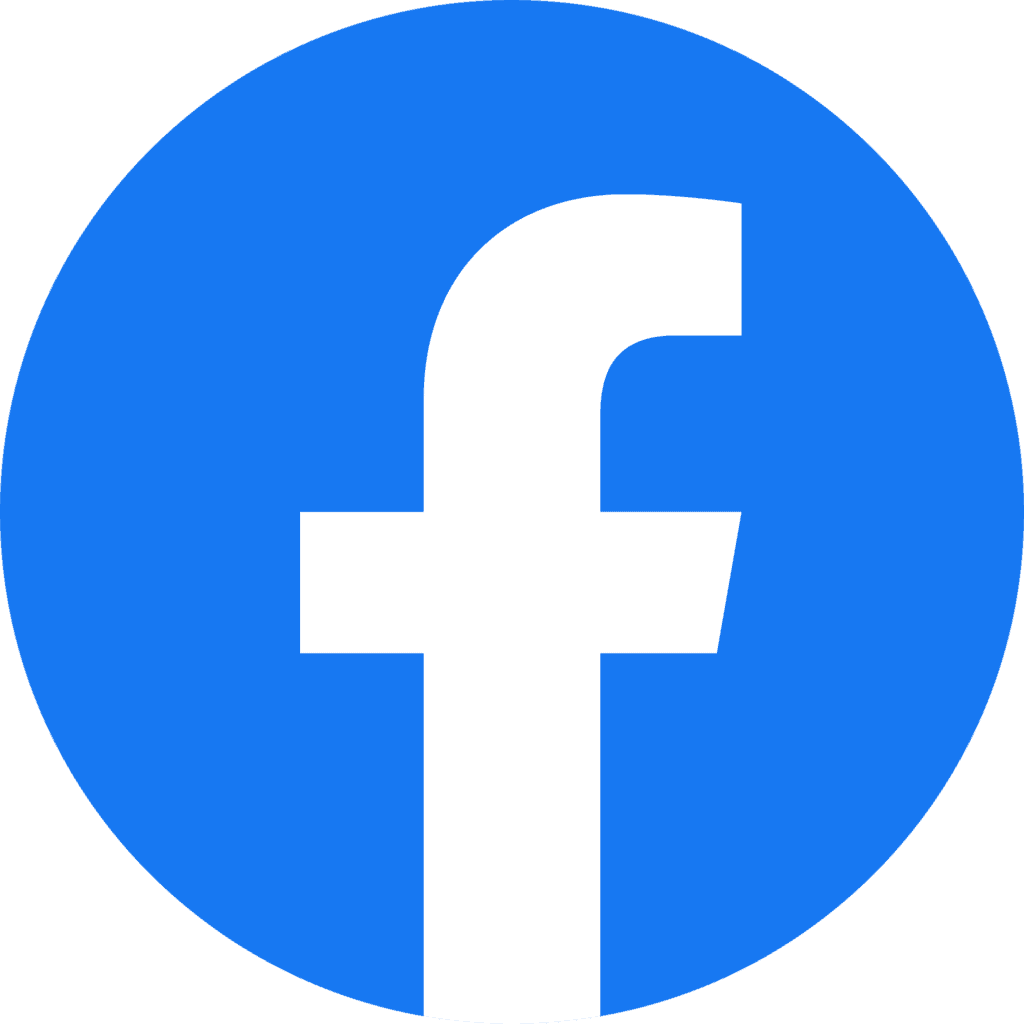 Facebook for Your Dining & Coffee Business
Don't be too quick to dismiss Facebook just because Gen Z may not be as into it. Recent studies show that Facebook still has a commanding presence among users, attracting as much as 69% of adults in the US. Seven of 10 people are on the platform for social updates, news articles, and vlogs.
The significant advantage of Facebook for your business is the business account features. You can set up your FB account to accommodate queries, order placements, business location and contact info, and reviews.
Most of all, it remains to be one of the easiest ways to engage with your clientele while at the same time attracting new ones. Pique their interest sufficiently, and they will seek out your business.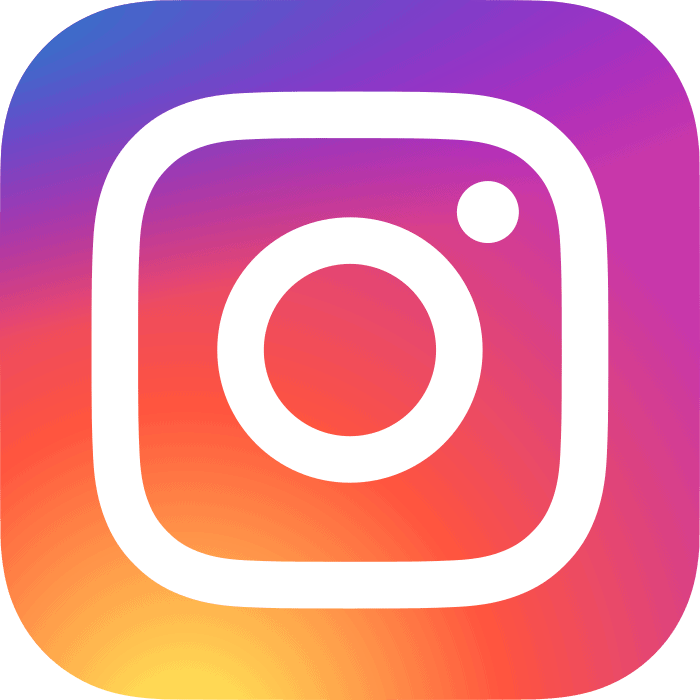 Instagram for Food Service Businesses
Although Facebook technically owns Instagram, its value still stands based on its own merits. Undeniably, however, it does play out as a huge advantage that you can easily link your accounts on both platforms, making content sharing much more manageable.
Now, as for the content, you can focus your attention on creating eye-catching photo or video content. Especially if you want to boost foot traffic in your brick-and-mortar, you want to present a visually aesthetic experience when they come over.
There's plenty of room to play around too. Not all content has to have a very serious marketing tone. This may even prove to be highly counterproductive for your efforts since the point of social media is to be fun, relatable, and accessible.
Familiarize yourself well with the features offered by Instagram. Like Facebook, you can also boost posts as advertisements, but note that it will have a different set of mechanics than Facebook.
Identify a central theme or aesthetic you would like to apply to your IG feed. What do you want people to see when they go on your IG? What kind of impression would you like to leave behind and entice them to come back for more?
For example, if your coffee shop has a wide range of specialty coffee flavors, you can highlight that with posts about the variety you have. If you want to promote how good an ambiance you have in your shop, then make sure to showcase these quiet nooks in your cafe or anything else "Instagrammable.
Of course, there's also the IG Story, which has become an essential platform feature. Each Story can last 20 seconds, so if you have a video that's longer than that, it will still be updated on Story, but in increments of 20 seconds.
In response to TikTok's growing popularity, however, Instagram launched IG reels, allowing longer video uploads of up to 60 seconds. You can have the choice of whether to publish your story as a reel as well.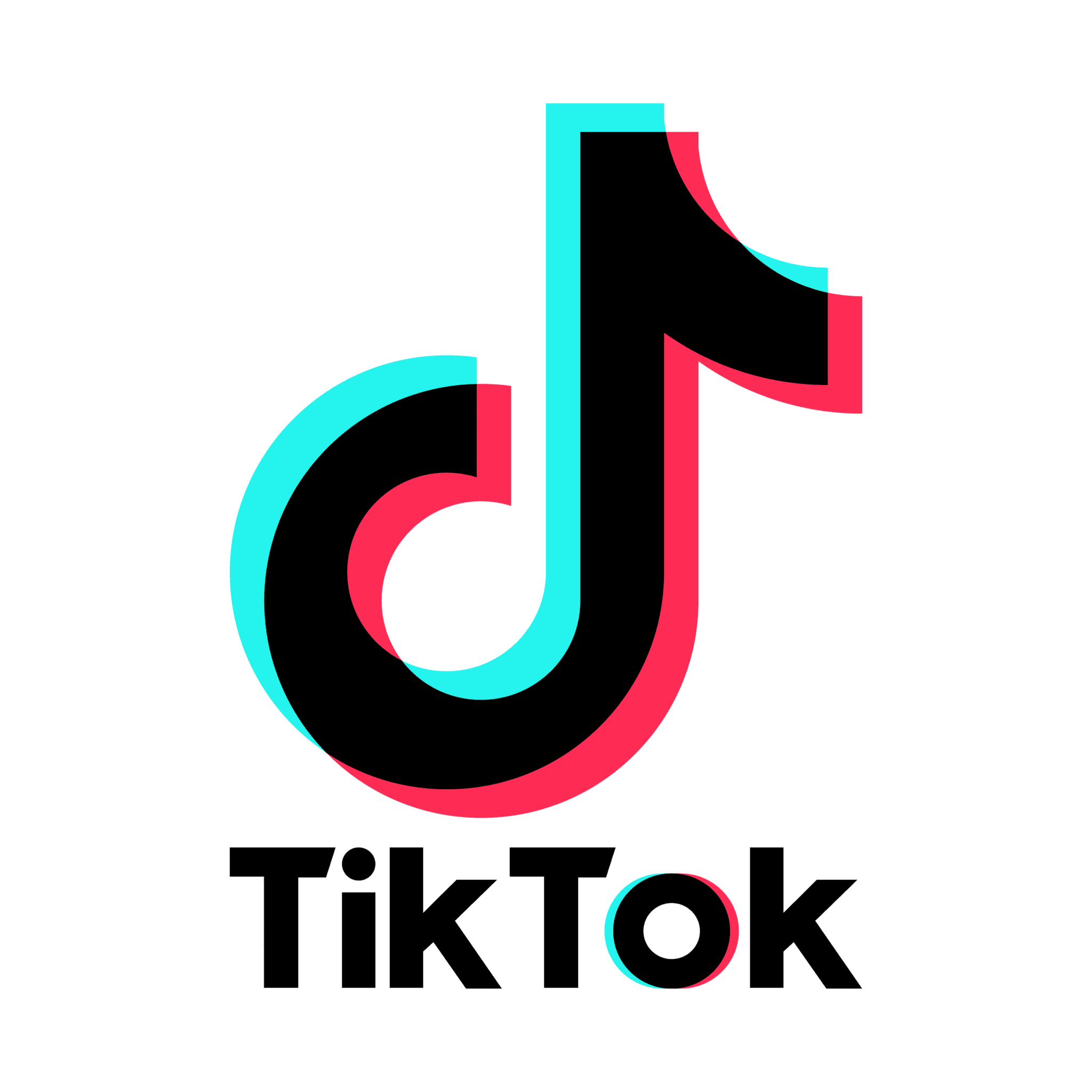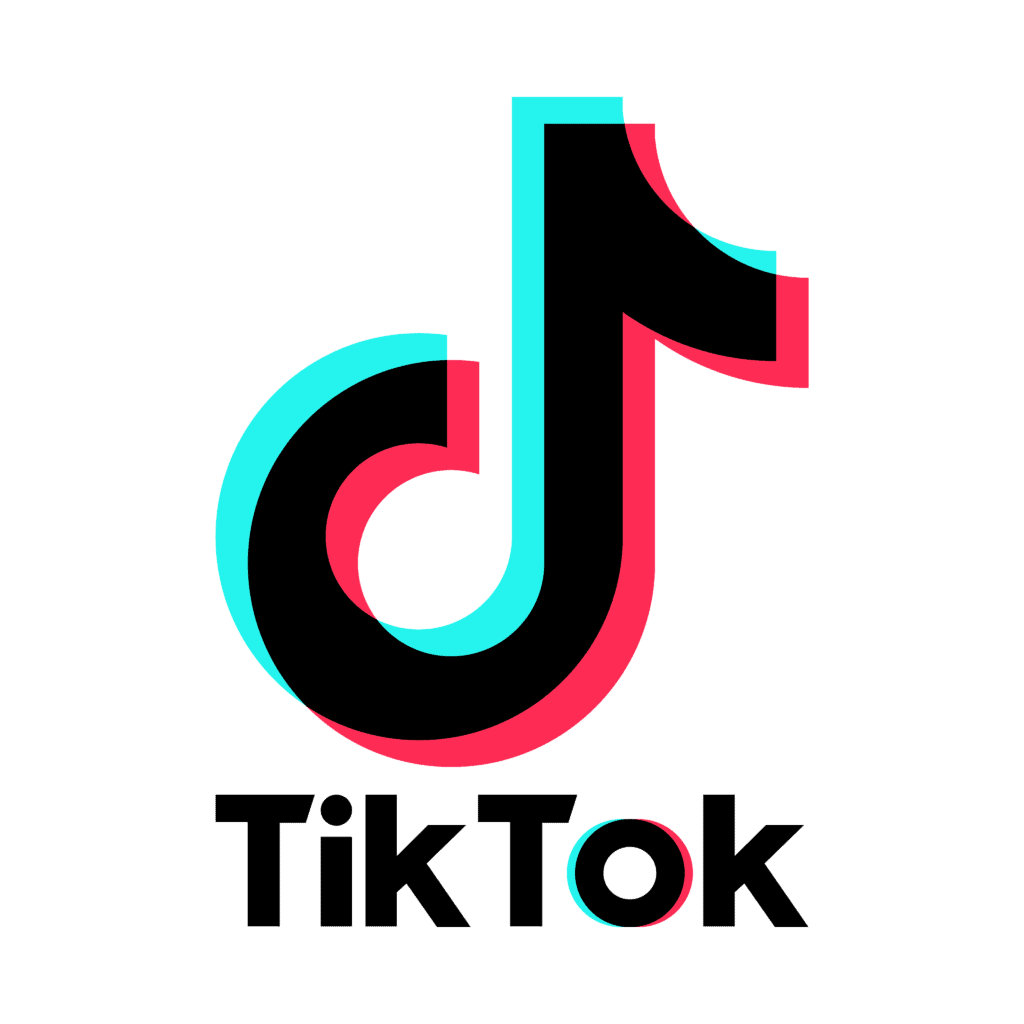 TikTok for Restaurants
TikTok can be considered a cultural reset regarding social media and its role in everyday life. With a few seconds, content creators can publish material calling your attention to a vast range of topics, from their favorite food to the consequences of climate change.
One of the most significant differences between TikTok from IG Reels–apart from the fact that Reels was literally created in response to TikTok and so would share most of its features–is the length allowed for publishing.
On TikTok, you can upload up to three minutes of videos, which gives you plenty of opportunities to do more with your content. You can do BTS (behind the scenes), impart exciting facts and trivia, or play out funny skits with high viral potential.
The important thing is that you make your presence consistently felt by the audience through content that the algorithm will find relevant enough. Once it does, you're part of the social conversation and have a bigger chance for more quality exposure–which you should be able to translate to actual clients and sales.
That's why you need to have a good social listening ear. There are plenty of trends that you can bandwagon on, like viral audio, filters, or challenges. Ultimately, it's up to you how far you're willing to venture out from your brand image for the sake of social content.
Also see our post on getting started with TikTok marketing for restaurants.
What's Next for Your Restaurant's Instagram Account?
Hashtags are crucial for anyone in the restaurant business who wants to grow their Instagram and TikTok following.
I hope you feel more equipped to take your Instagram account to new heights.
But hashtags are just the start. You can still do other things to encourage your followers to be more engaged and, in the end, visit or make a reservation with you.
It's time you discovered how to compose excellent restaurant Instagram captions and develop a restaurant Instagram bio that converts your followers into customers.