Are you about to design menus for your restaurant?
Then you've come to the right place for ideas, tips, and inspiration.
In this article, you'll find examples of the best menu designs from a range of different restaurants, cafés, bars, and more.
Whether you're a restaurant owner or a chef, your menu is fundamental to the success of your business. A well-designed restaurant menu is an essential marketing tool, especially when drawing new customers to a restaurant.
The menu acts like a giant business card for the restaurant and sets the tone for the dining experience. It allows customers to gain a quick understanding of the food, service, and atmosphere of a business before even stepping inside.
But designing a menu for a restaurant is not as simple as just putting a few dishes on a piece of paper. That's why at the end of this article, you'll find five simple tips to help you design better menus.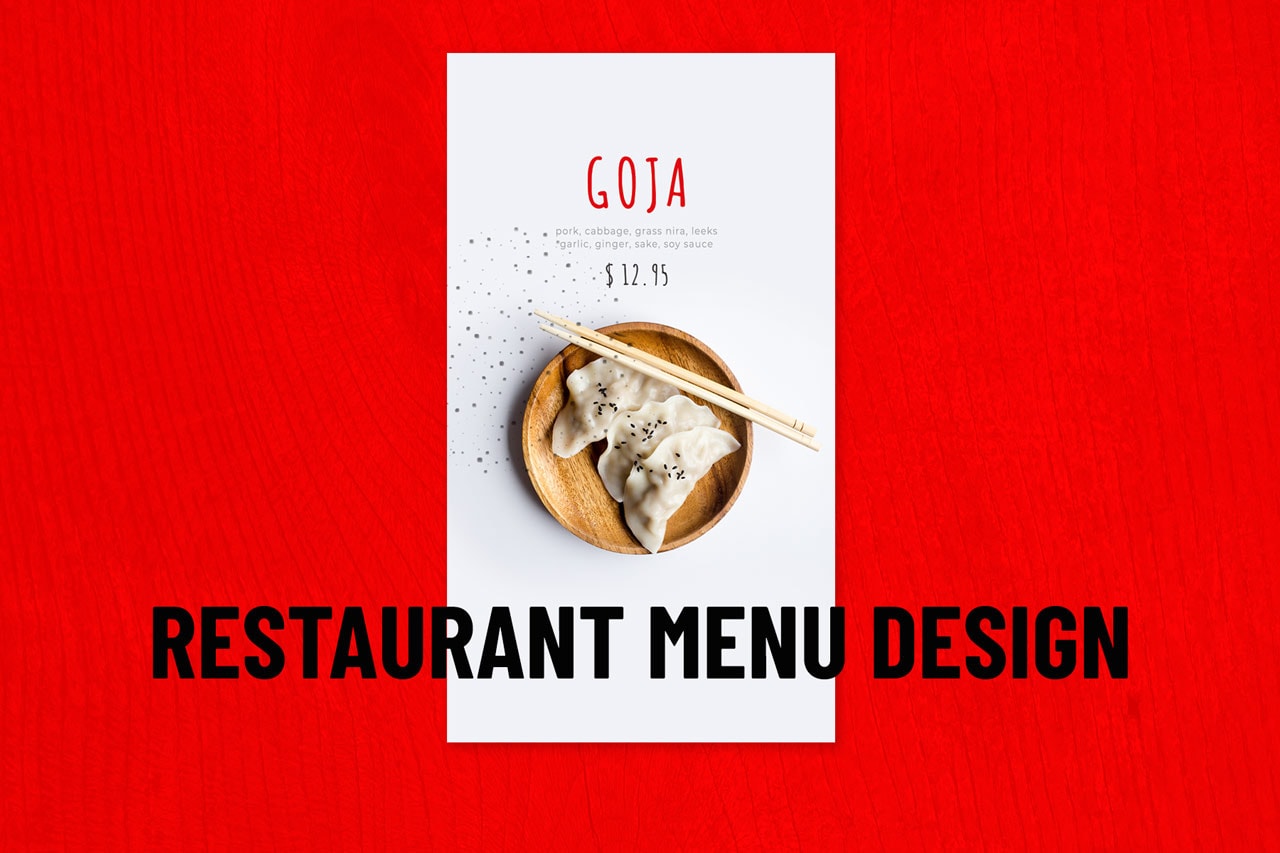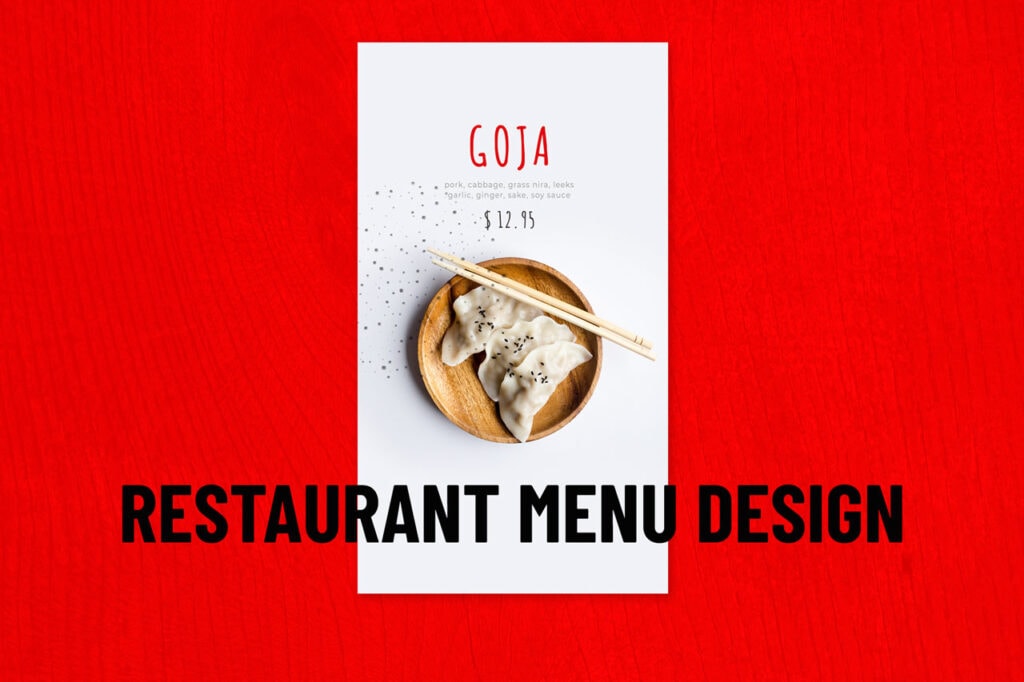 Now, let's take a look at the menu examples:
Asian Menu Designs (Chinese, Japanese, Korean)
Bar, Cocktail Lounge, Gastropub Menus
Café & Bakery Menu Design Ideas
Fast Food Menus (Pizzeria, Tacos, Food Truck)
Fine Dining Menu Design Examples
Italian, French & Spanish Restaurant Menus
Seafood Restaurant Menu Designs
Asian Menu Designs (Chinese, Japanese, Korean)
Hantabani Japanese Restaurant Menu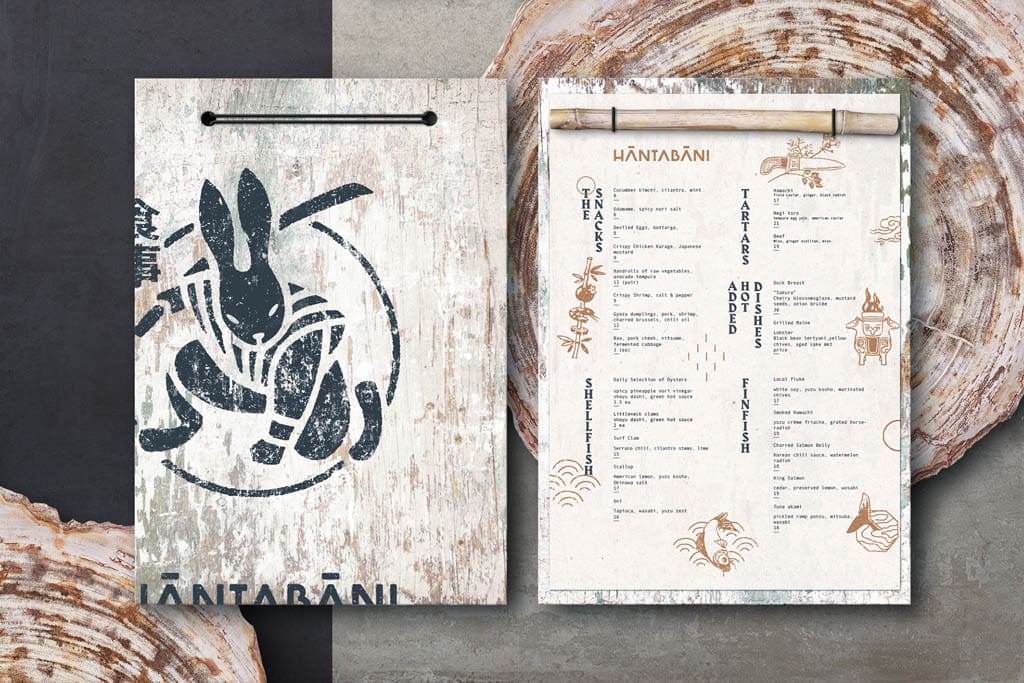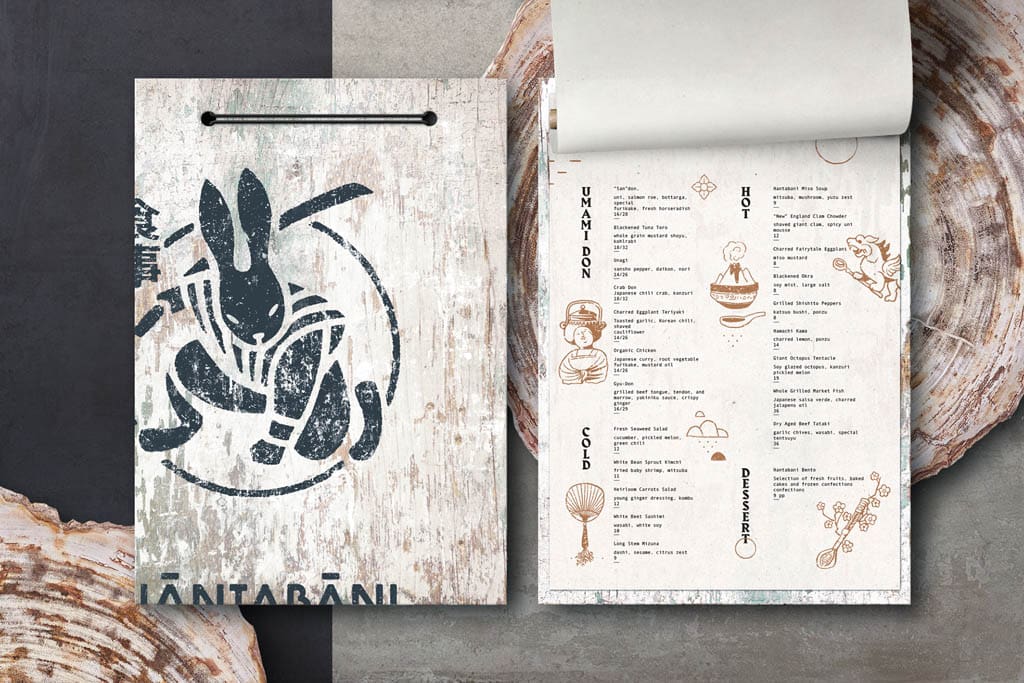 COTE Korean Restaurant Menu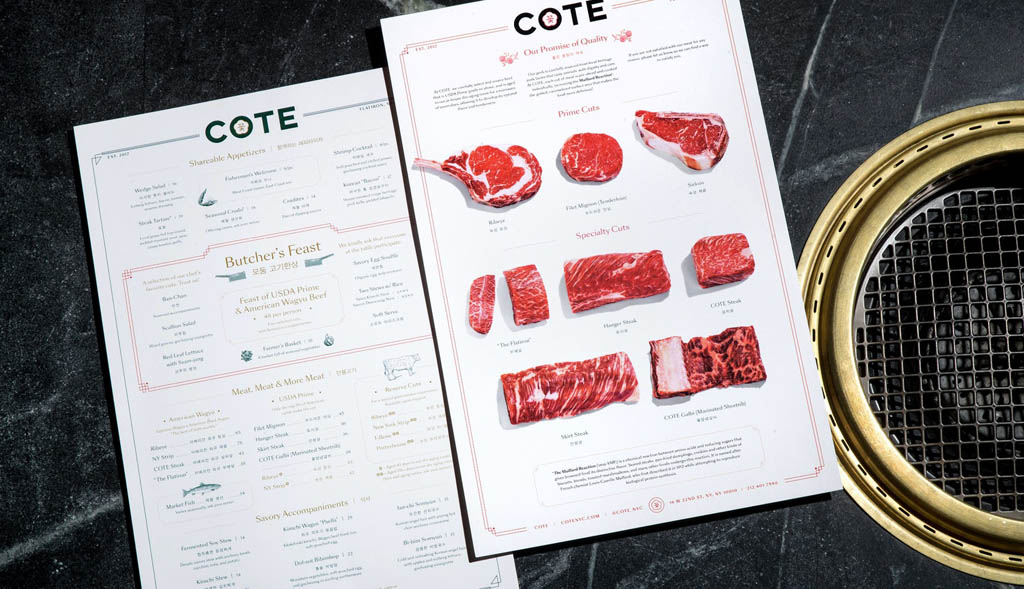 Taikin Japanese Restaurant Menu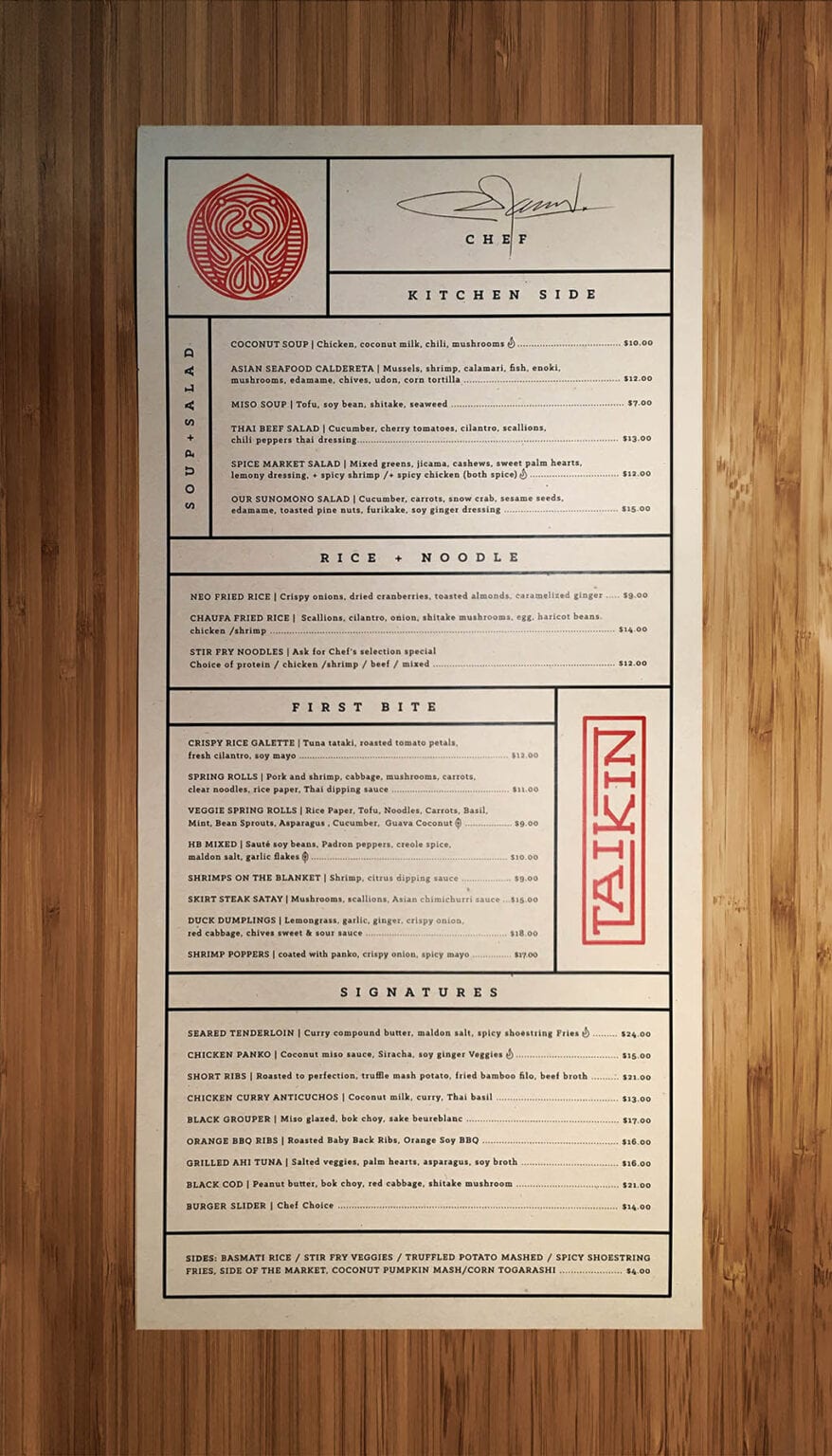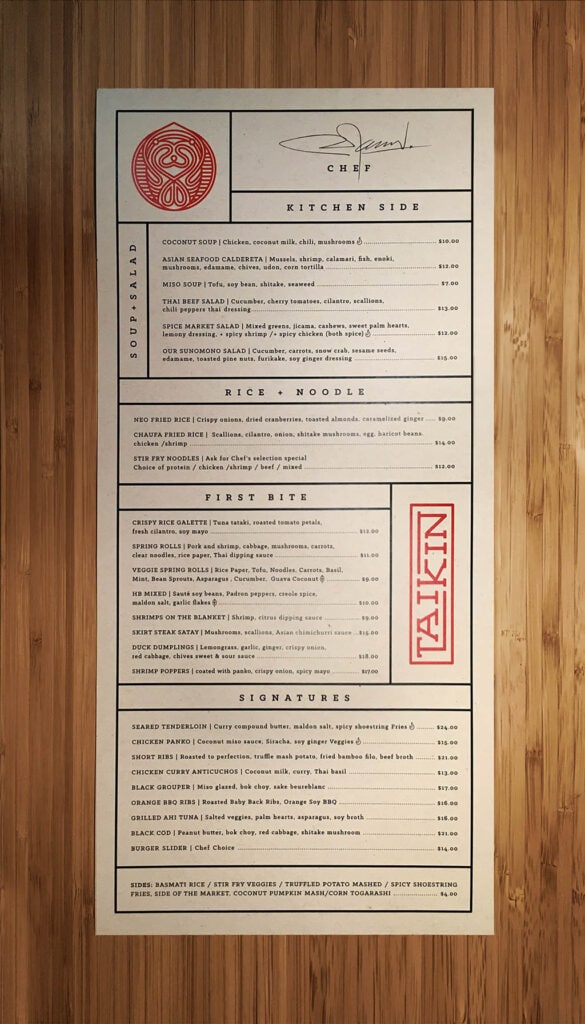 Pink Head HQ Asian Fusion Restaurant Menu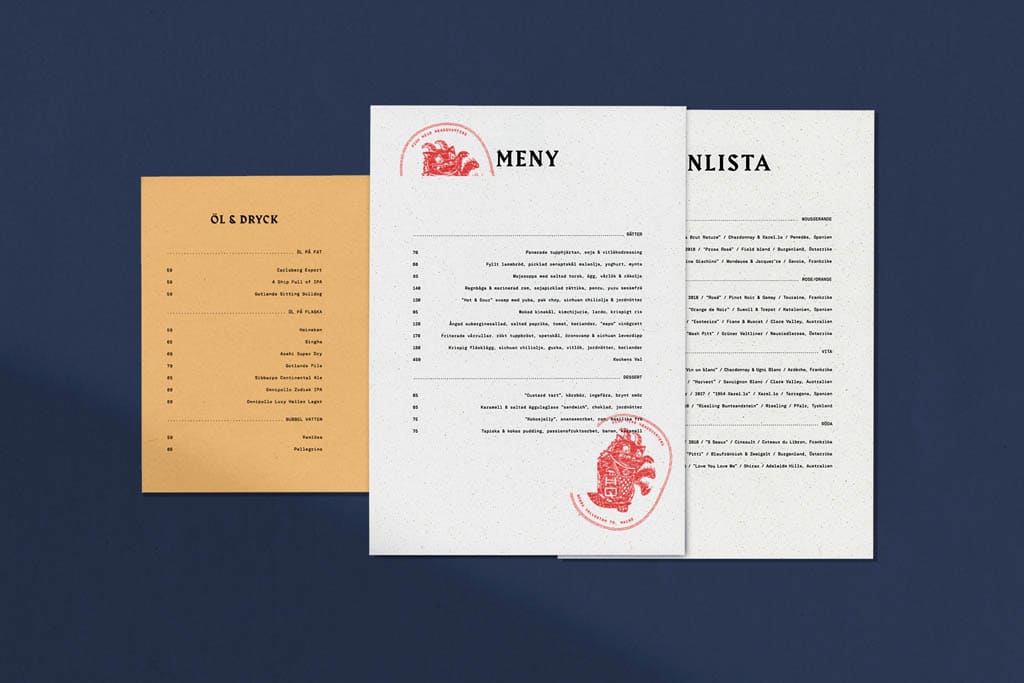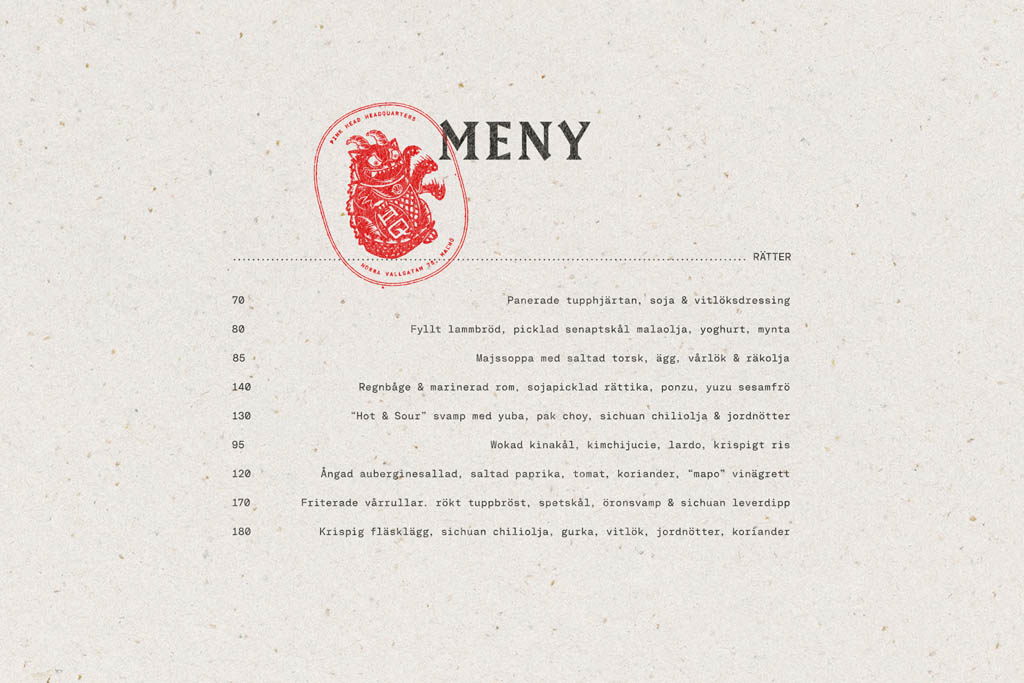 Fat Dragon Chinese Restaurant Menu Design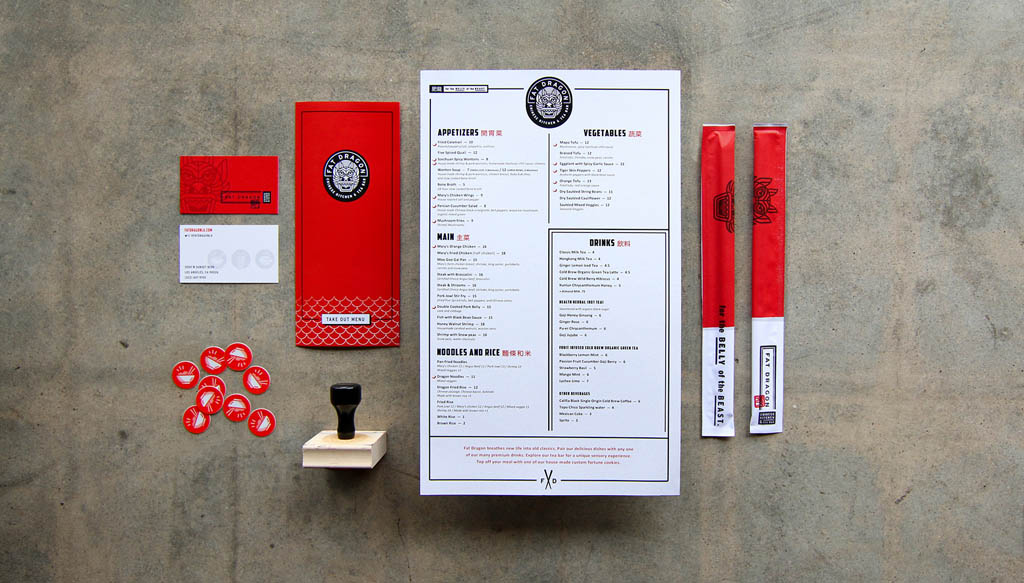 Electra Ramen Japanese Bar in Brasil
Bar, Cocktail Lounge, Gastropub Menus
Shanghai Me – Cocktail Lounge Menu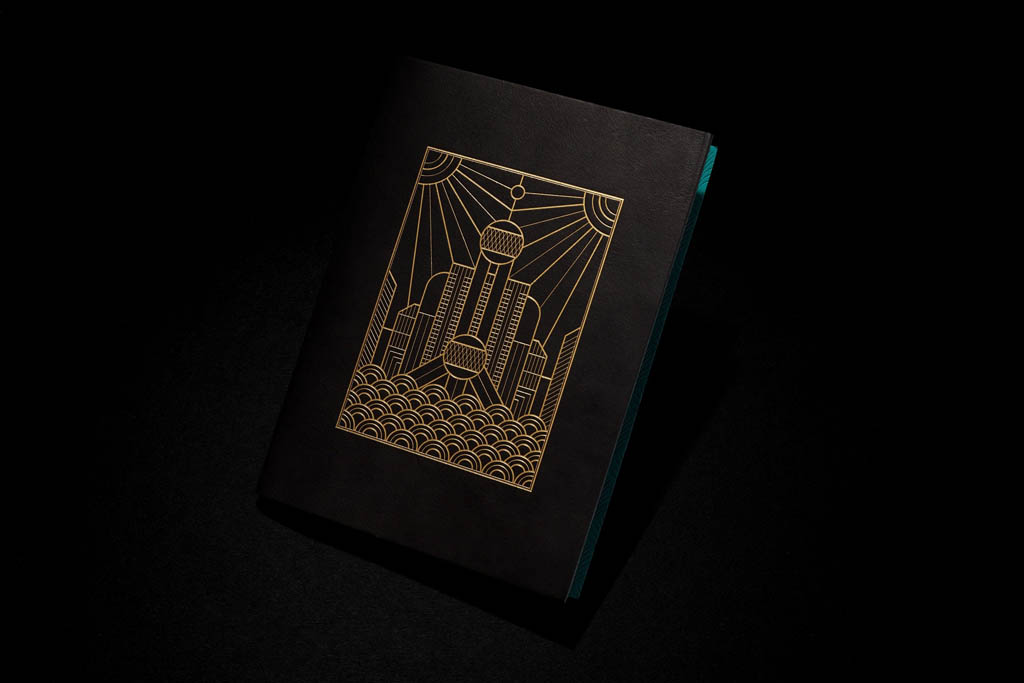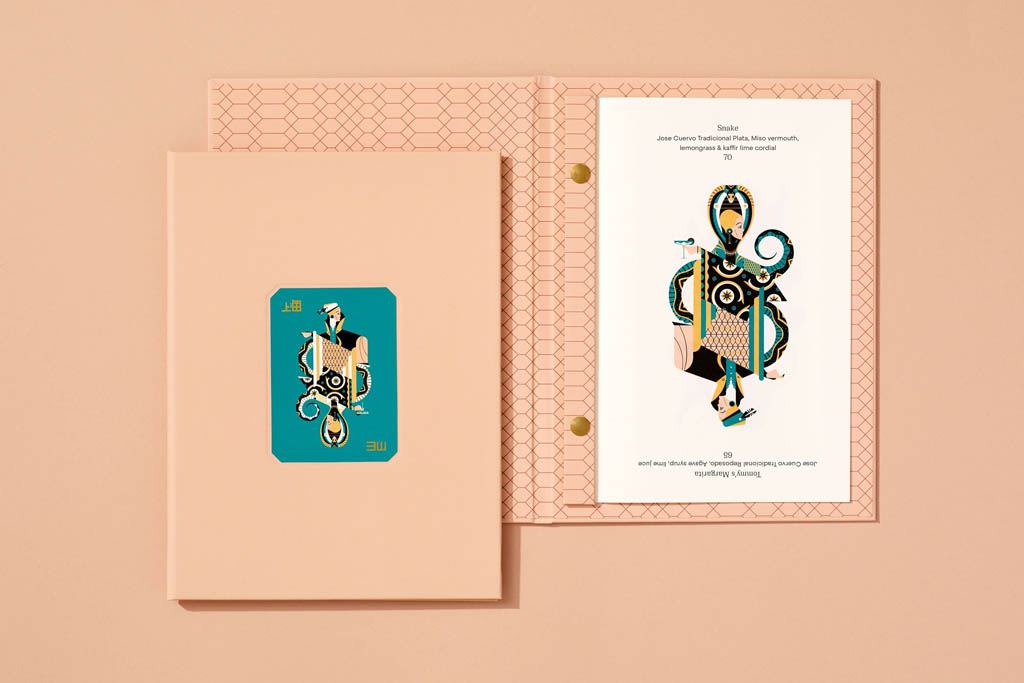 Boulevard Brewing Co. Beer Hall Menu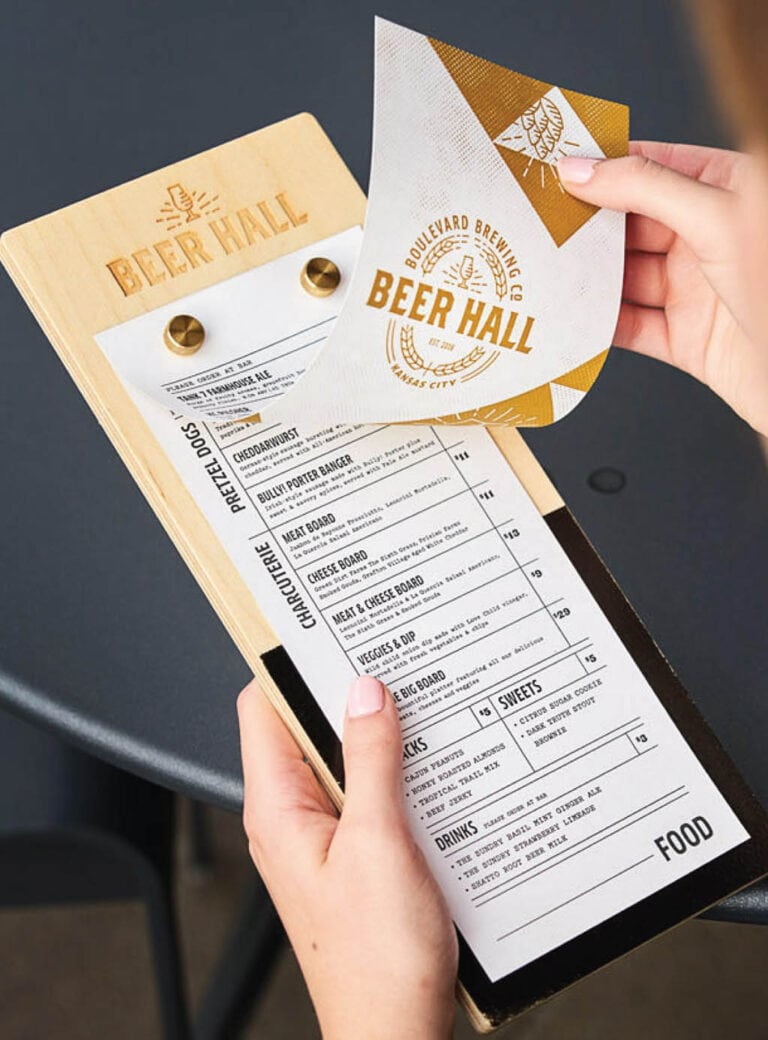 Belgo Bar & Restaurant Menu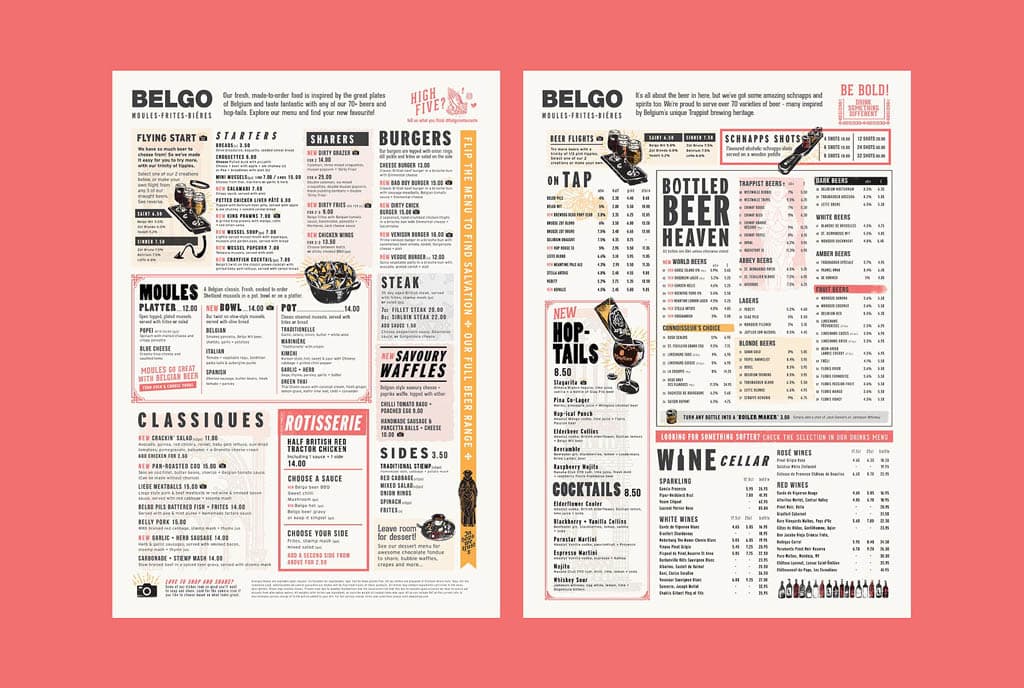 Black Cat Bar Menu Design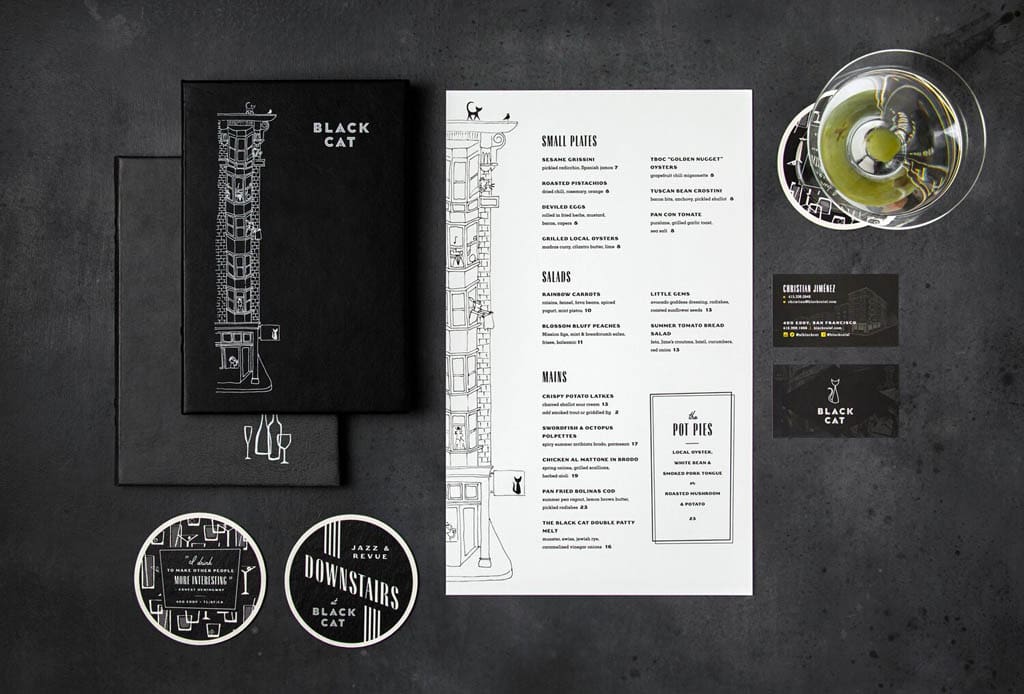 El Jefe Tequila Bar Menu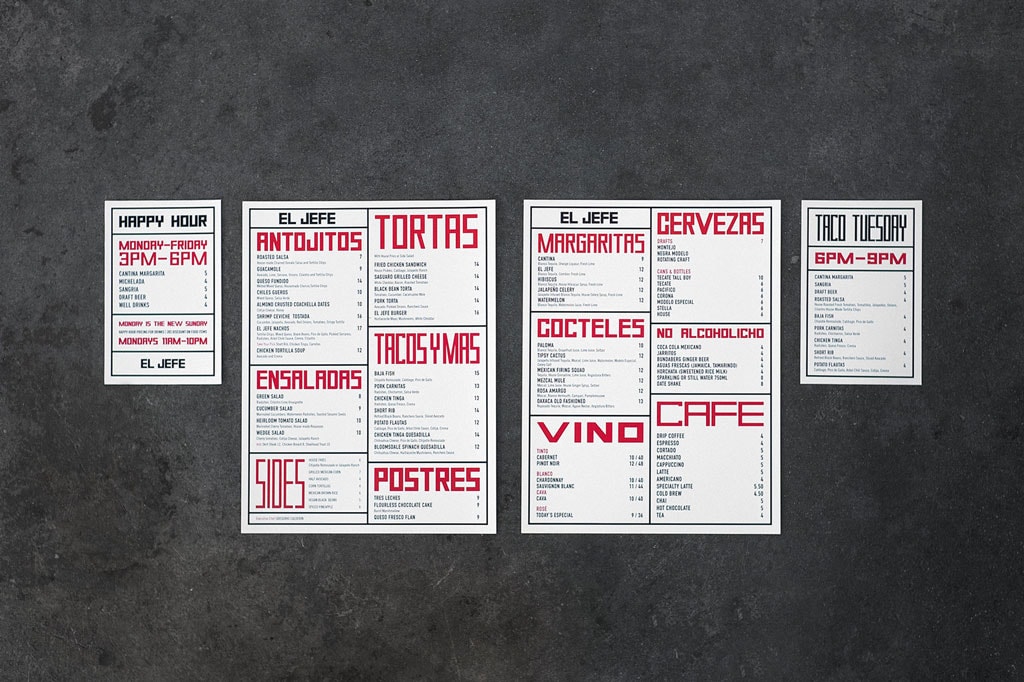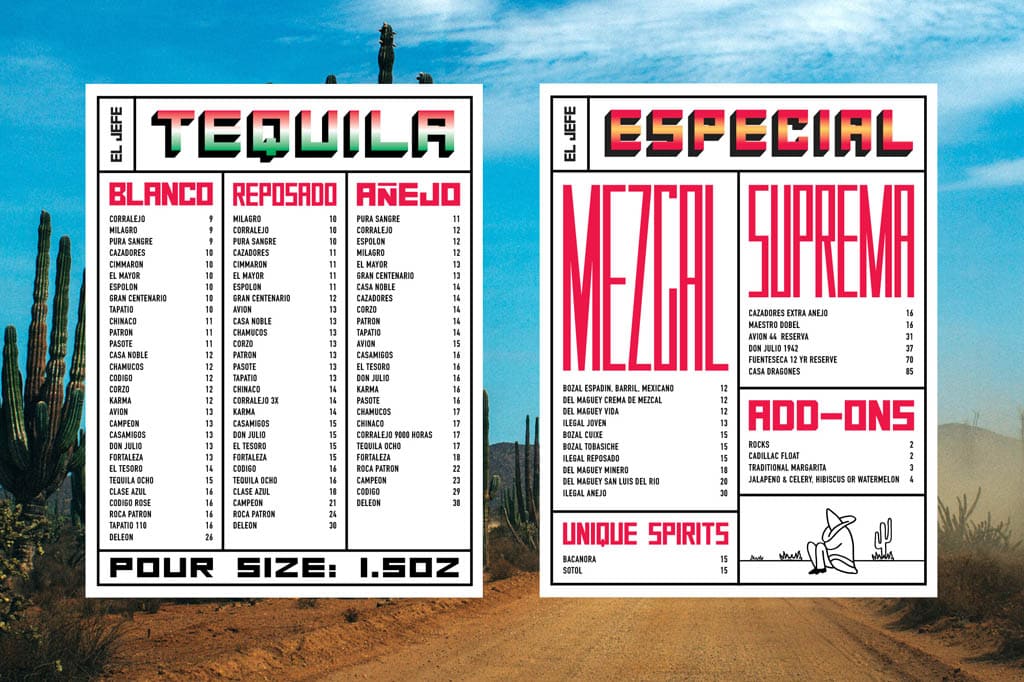 The Golden Girl Rum Club Menu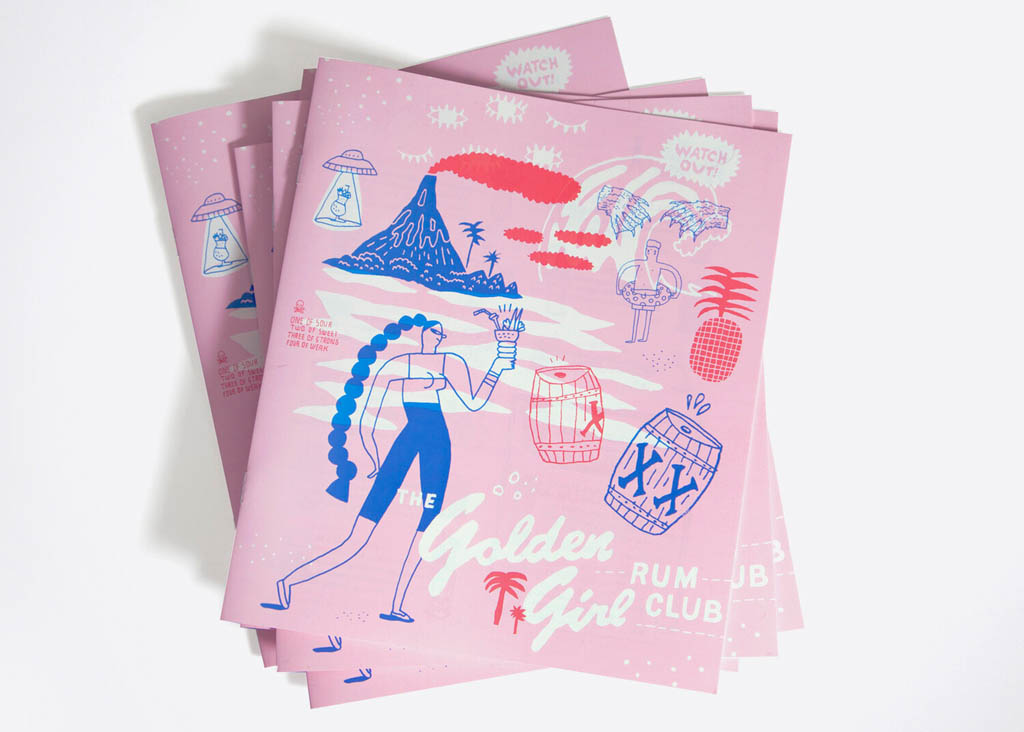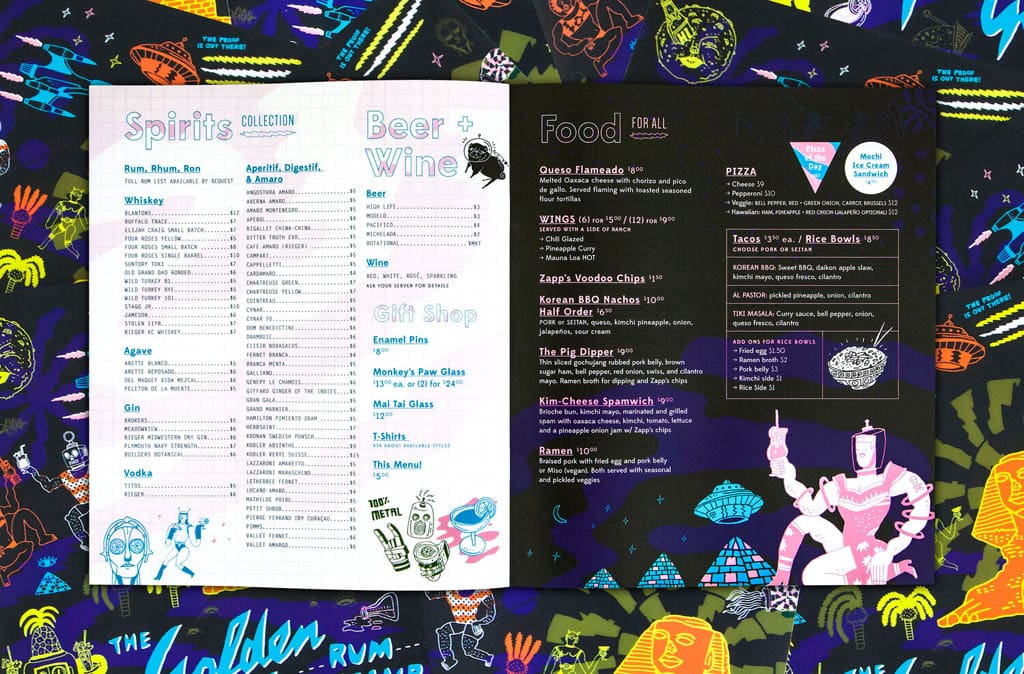 Black Knob Coffee Bar Menu
Leadbellys Bar & Kitchen Menus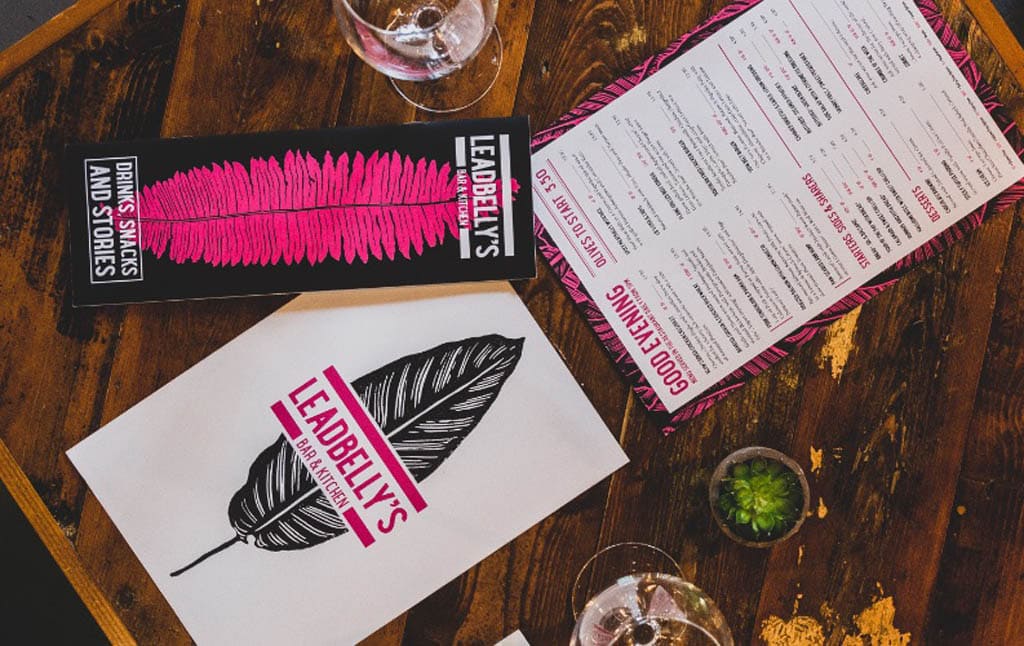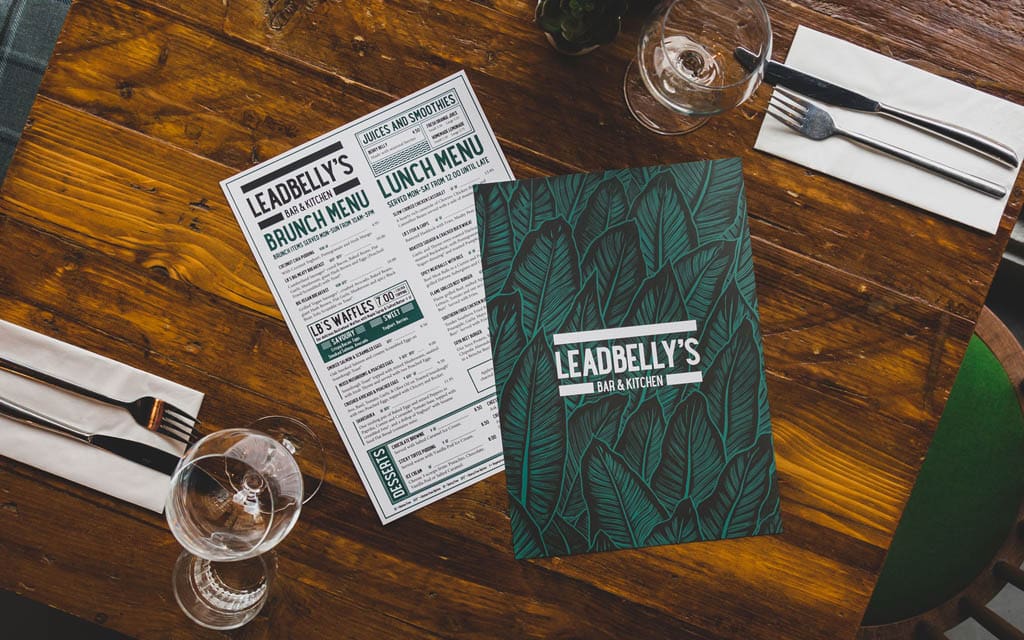 Double Dealer Bar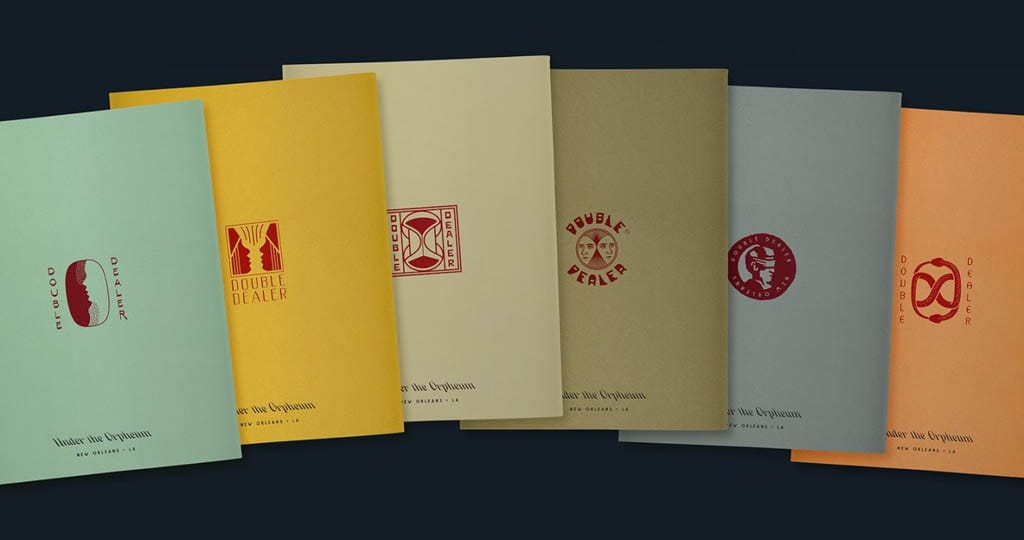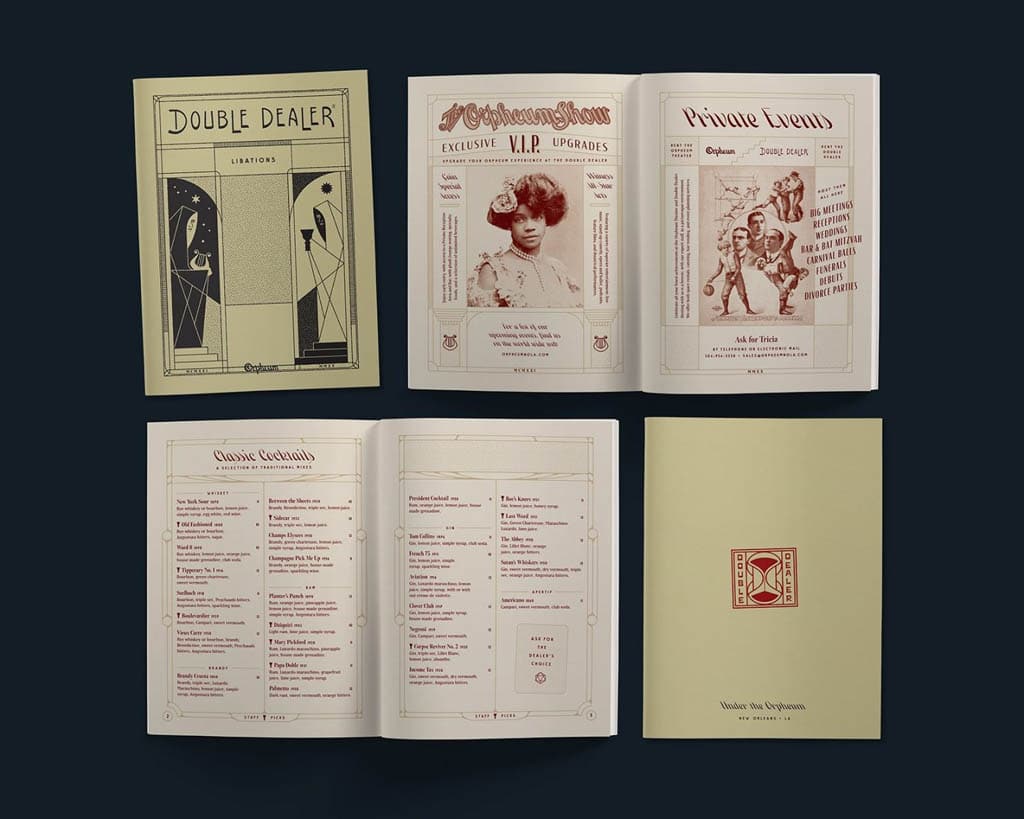 The Faversham Bar & Kitchen Menu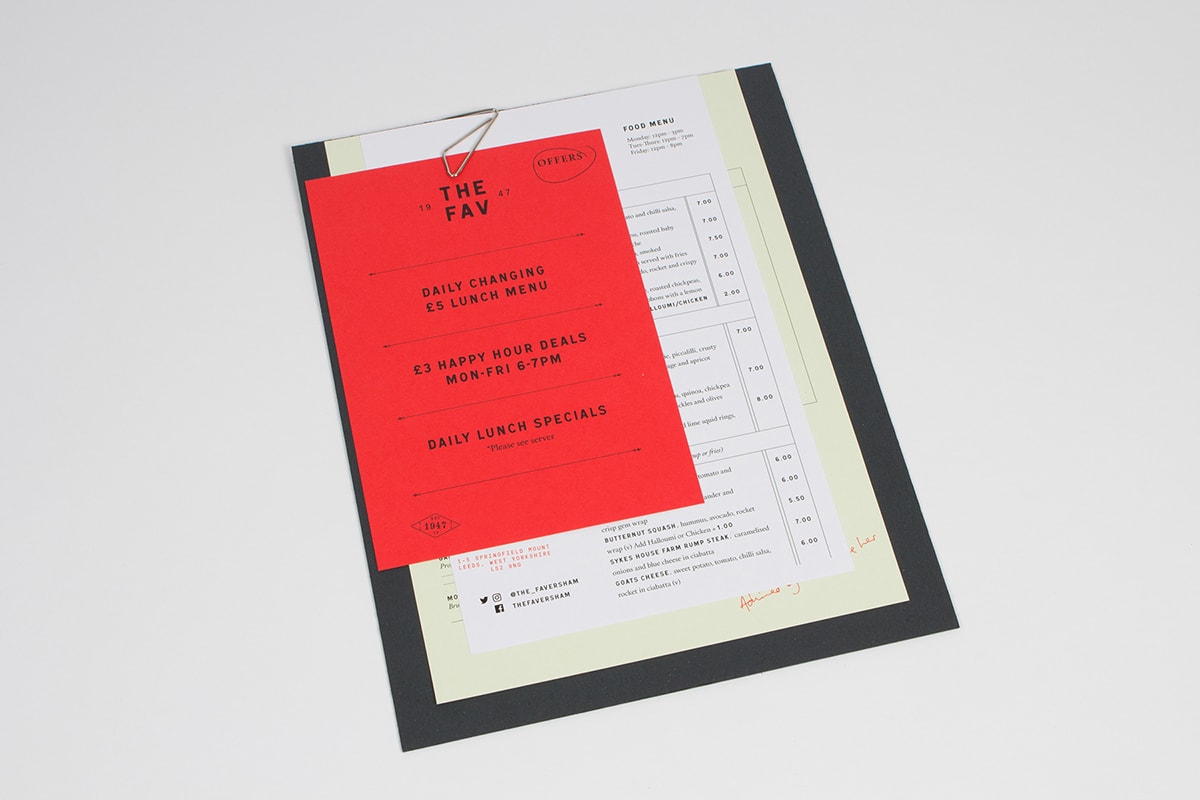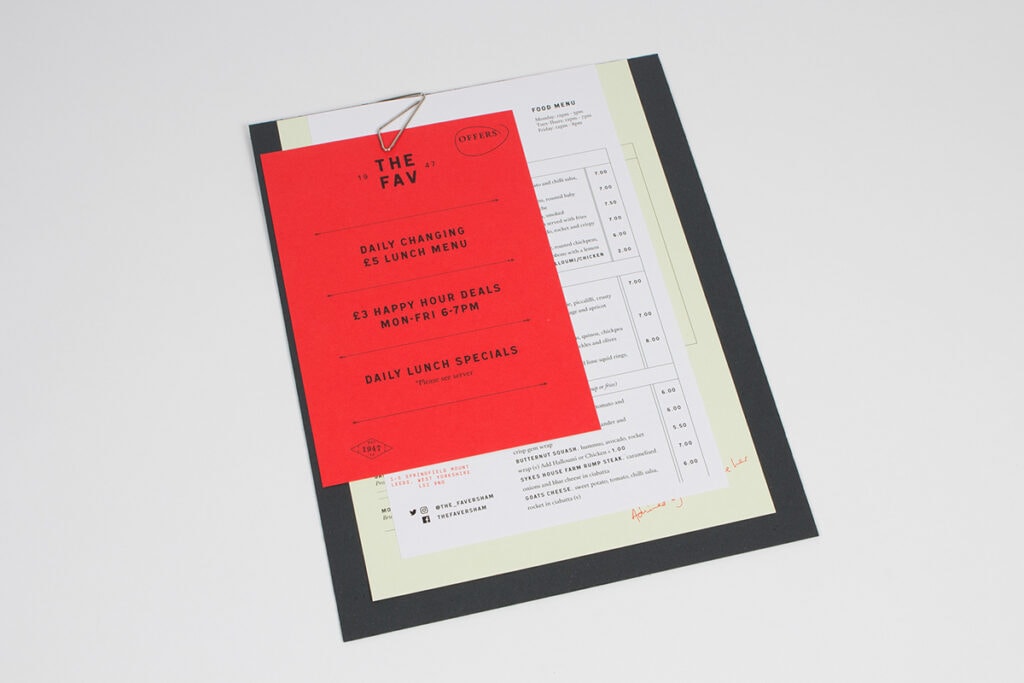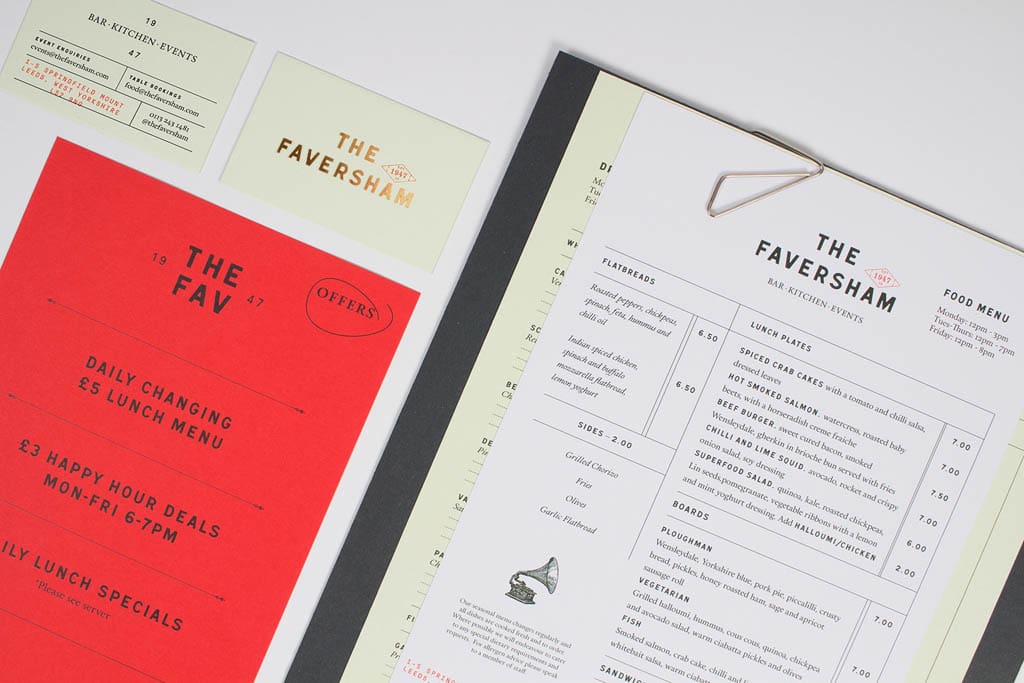 The Old Man Bar Hong Kong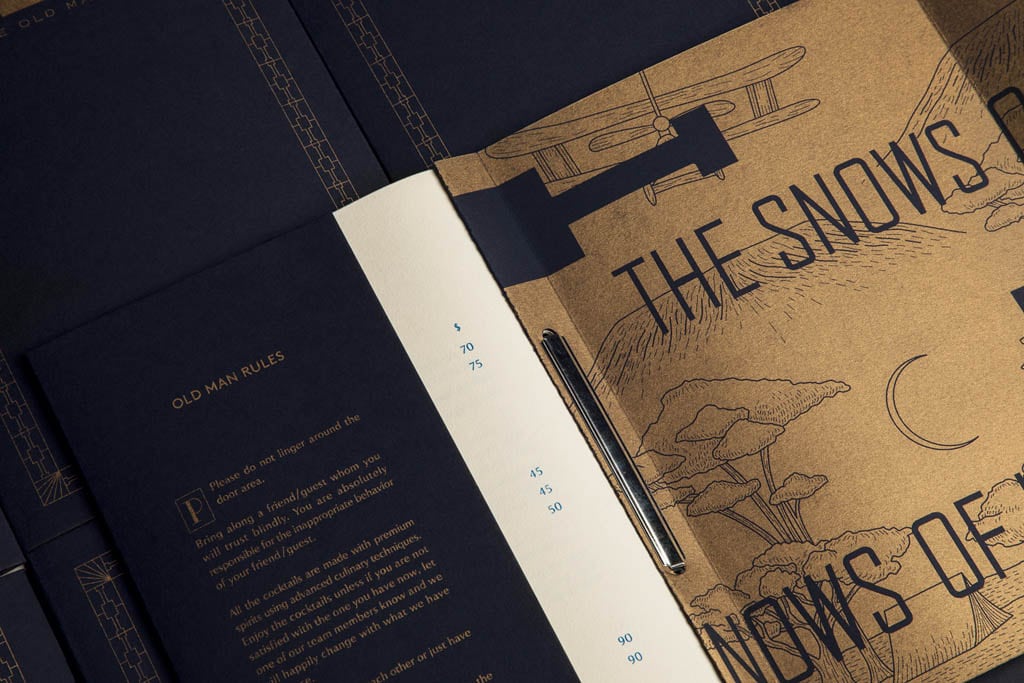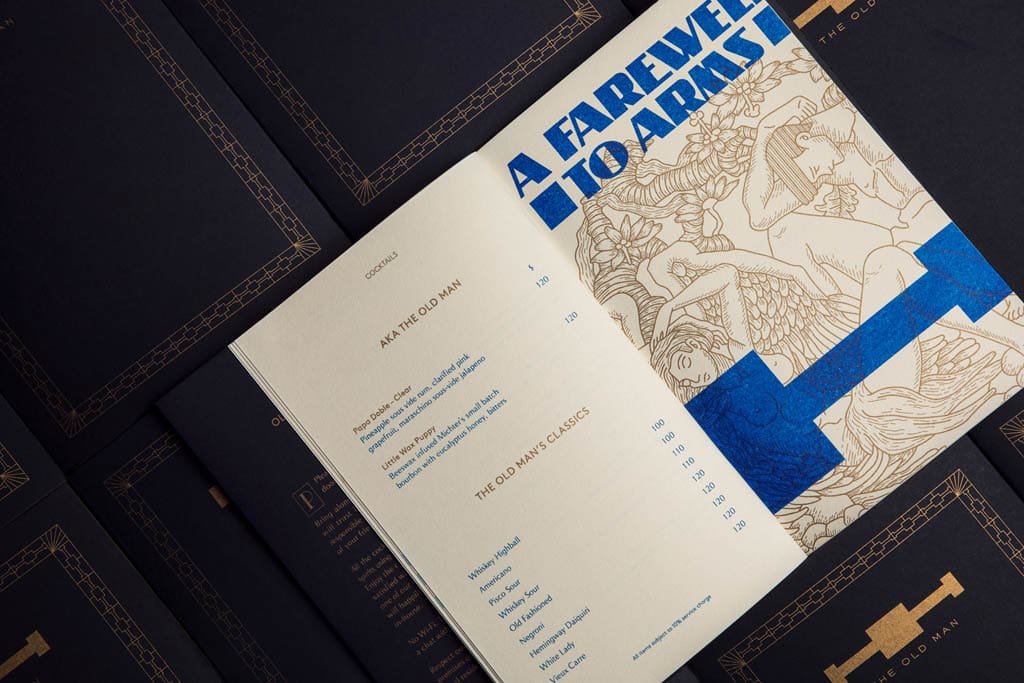 Pinche Bar Menu Design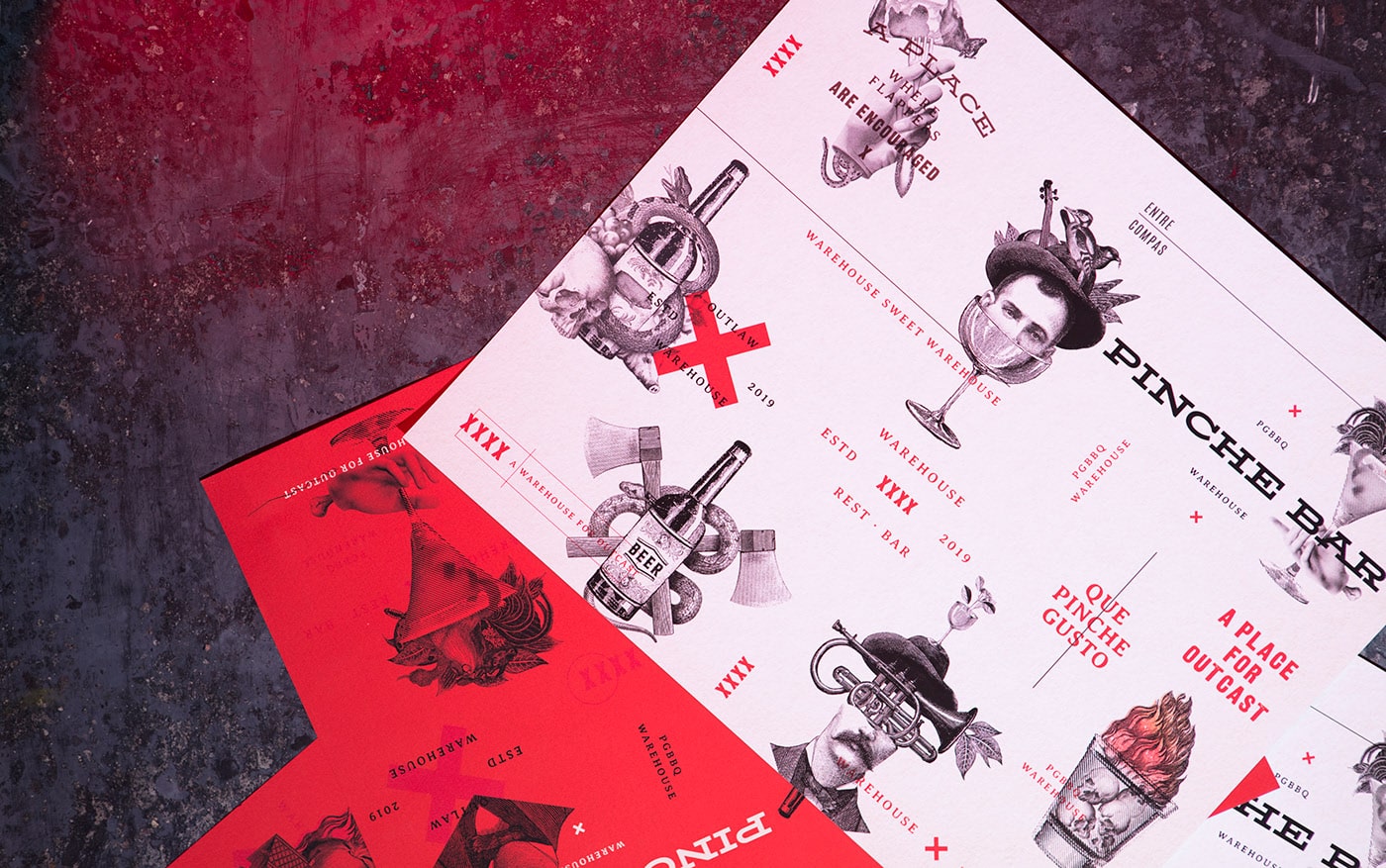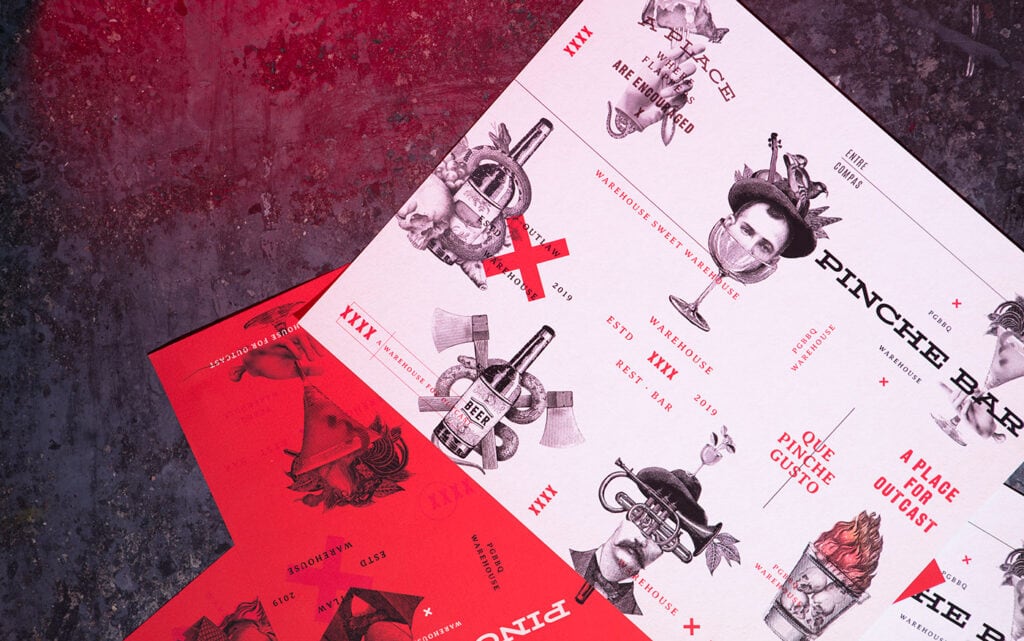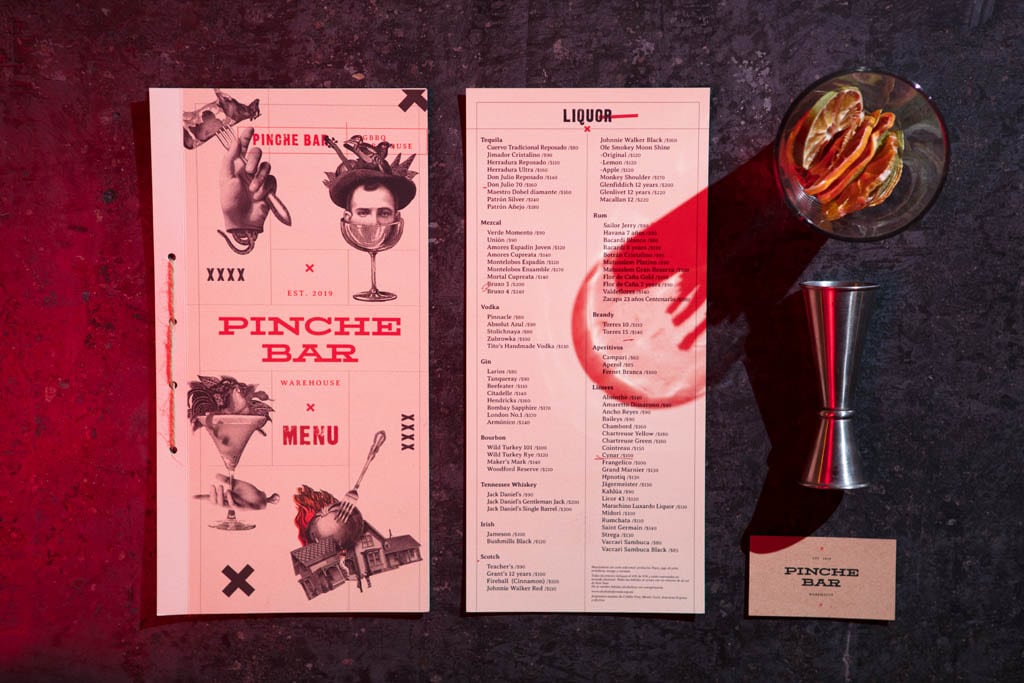 Café & Bakery Menu Design
Flour Craft Bakery & Café Menu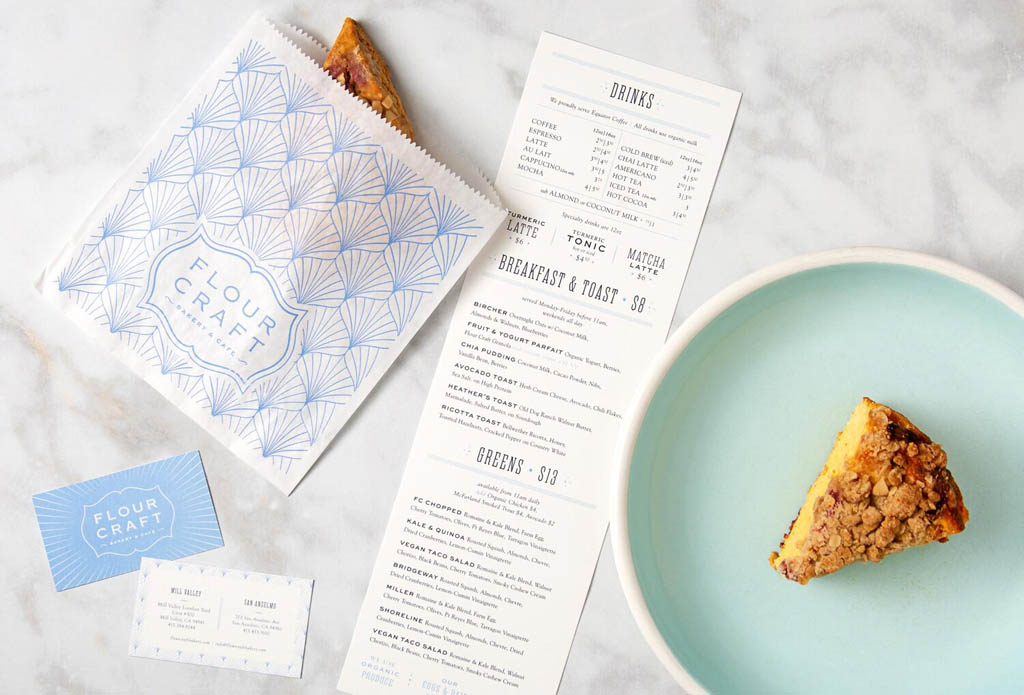 Bäckerei Gruber Lienz Menu Design
Pan De Verdad Bakery Menu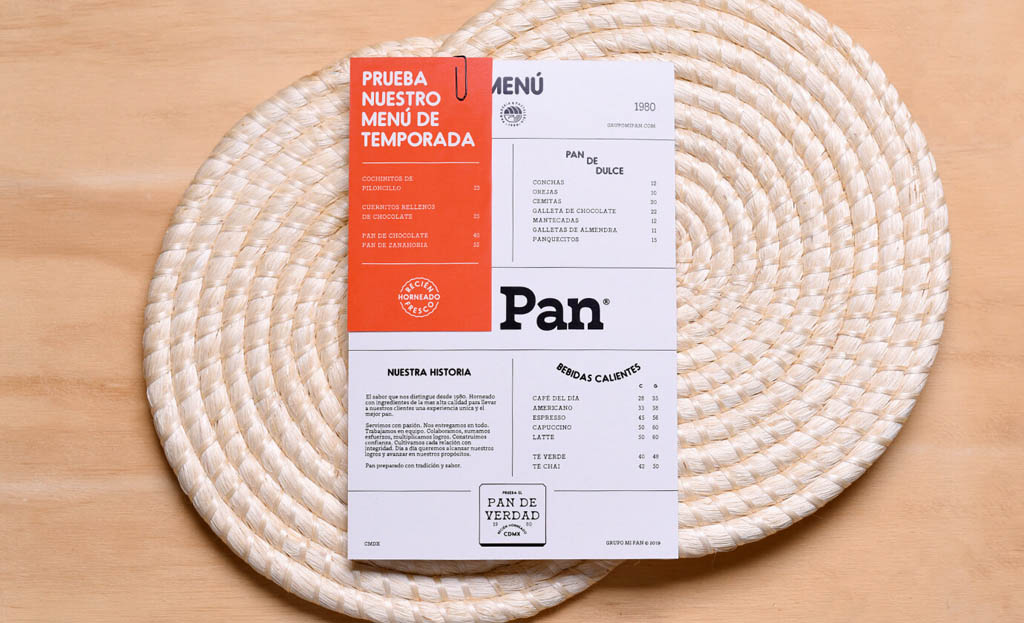 Okopova Cafe & Restaurant Menu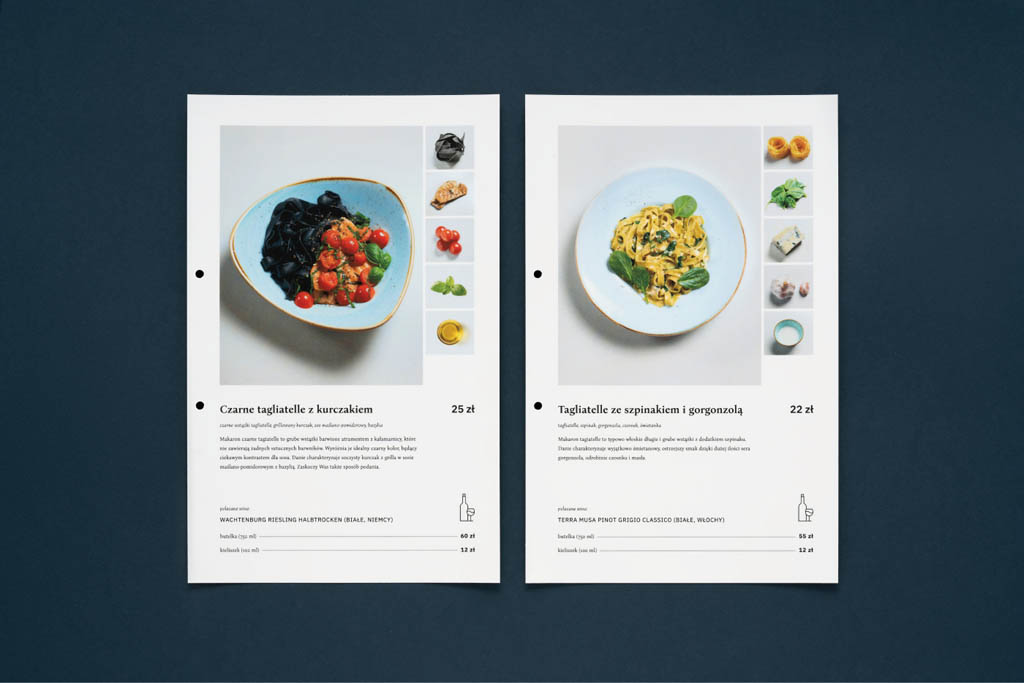 Shoreline Coffee Shop Menu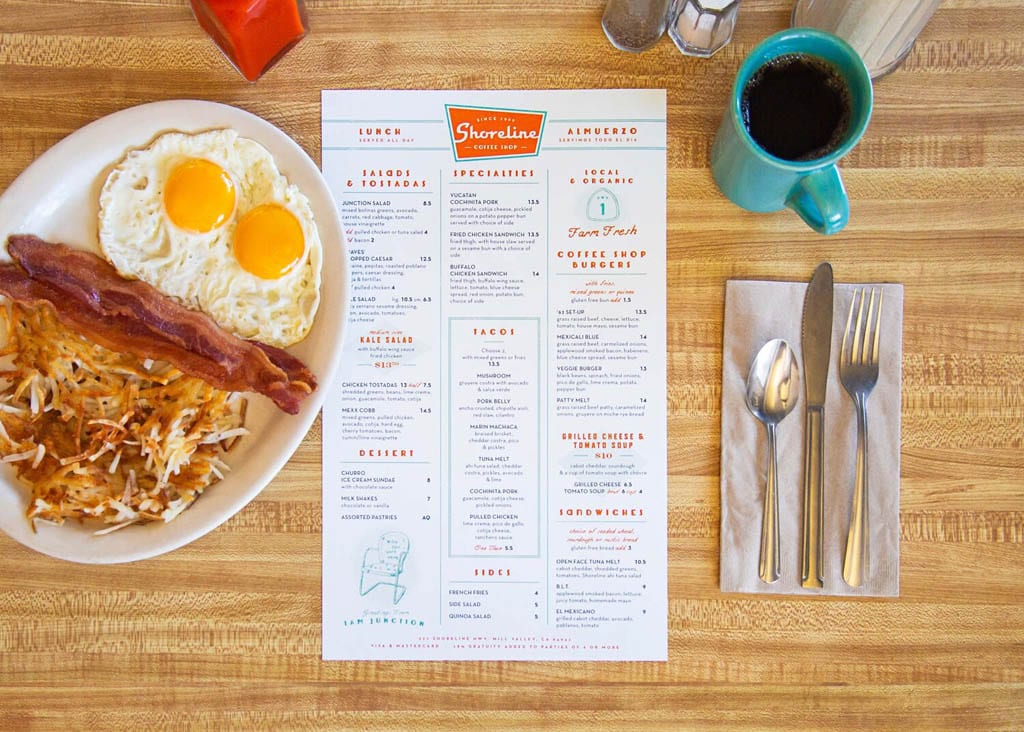 Moo's Coffee Shop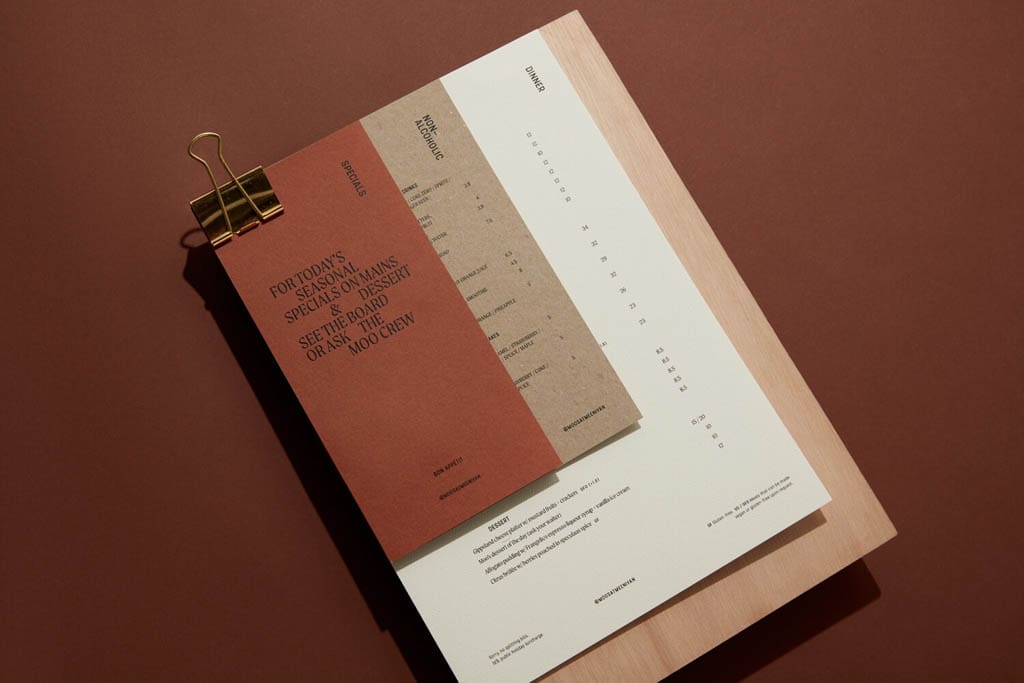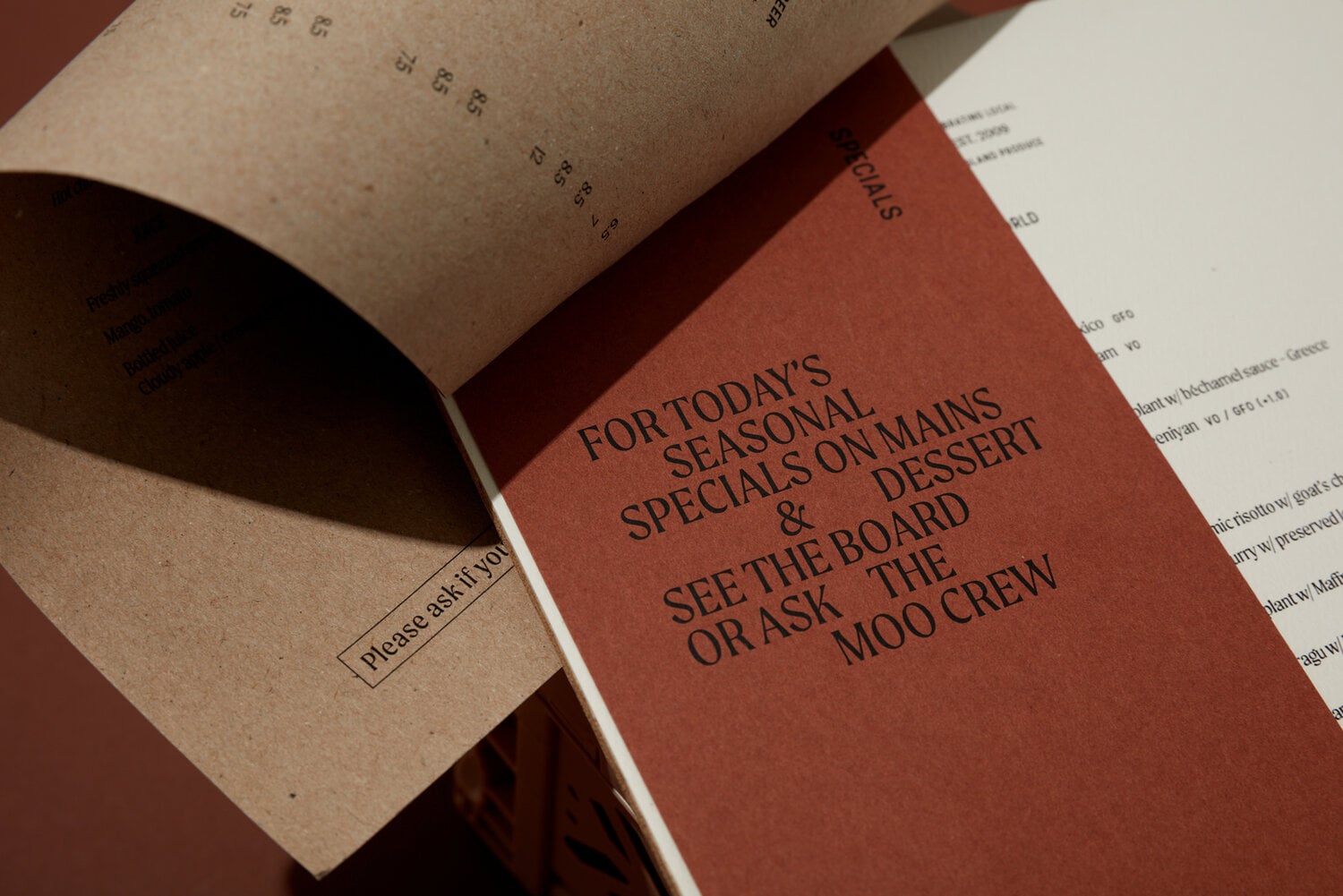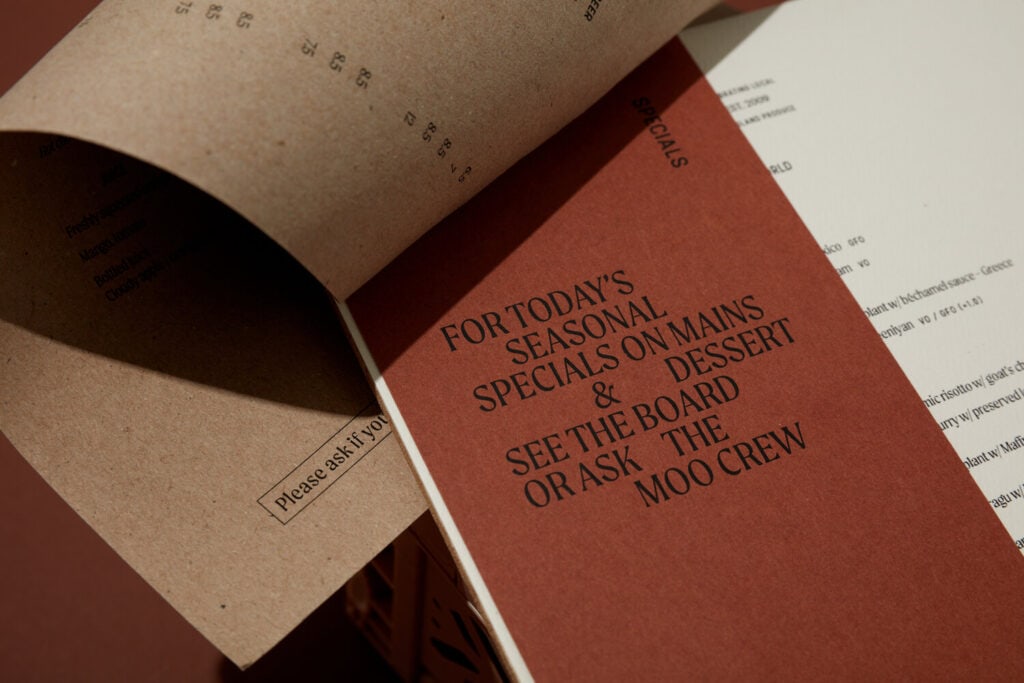 Fast Food Menus (Pizzeria, Tacos, Food Truck)
Poco! Sicilian Street Food Menu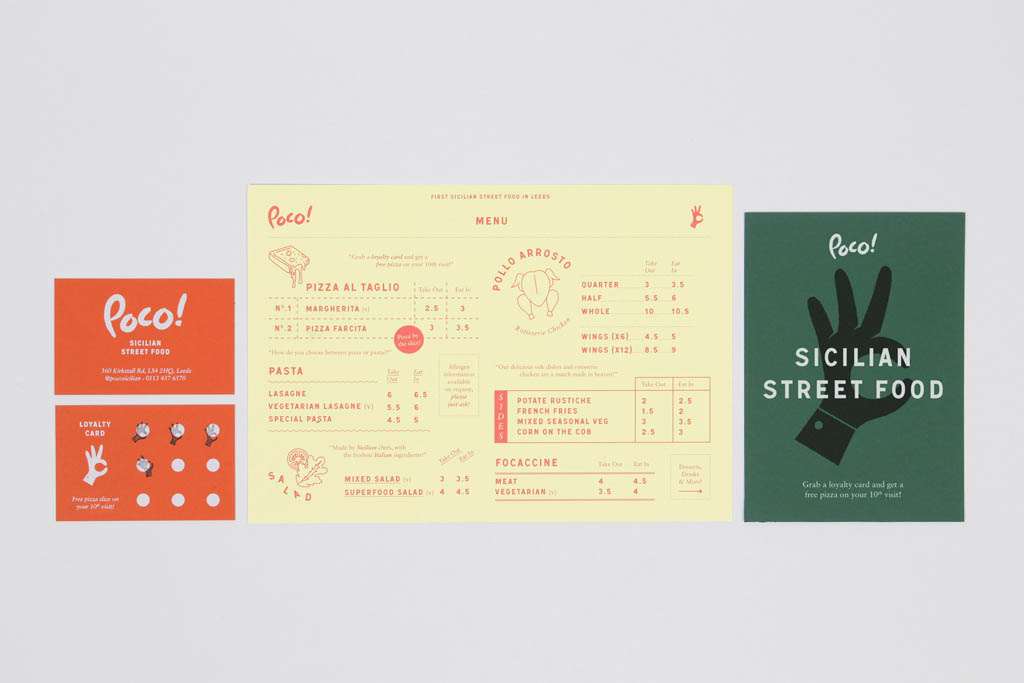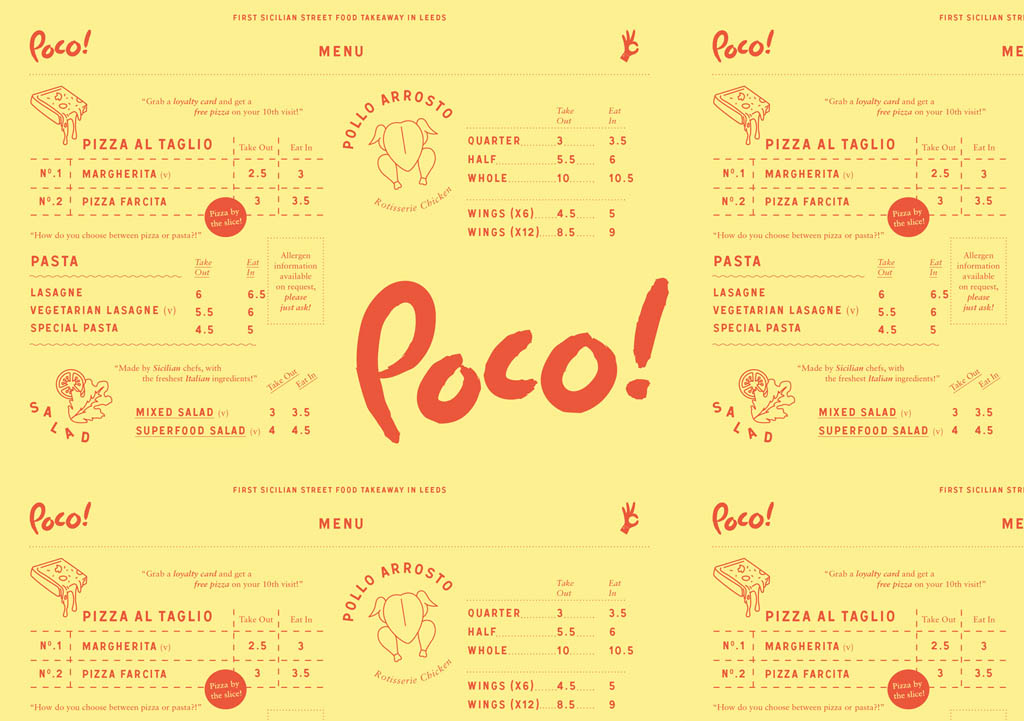 Unico Global Tacos Menu Design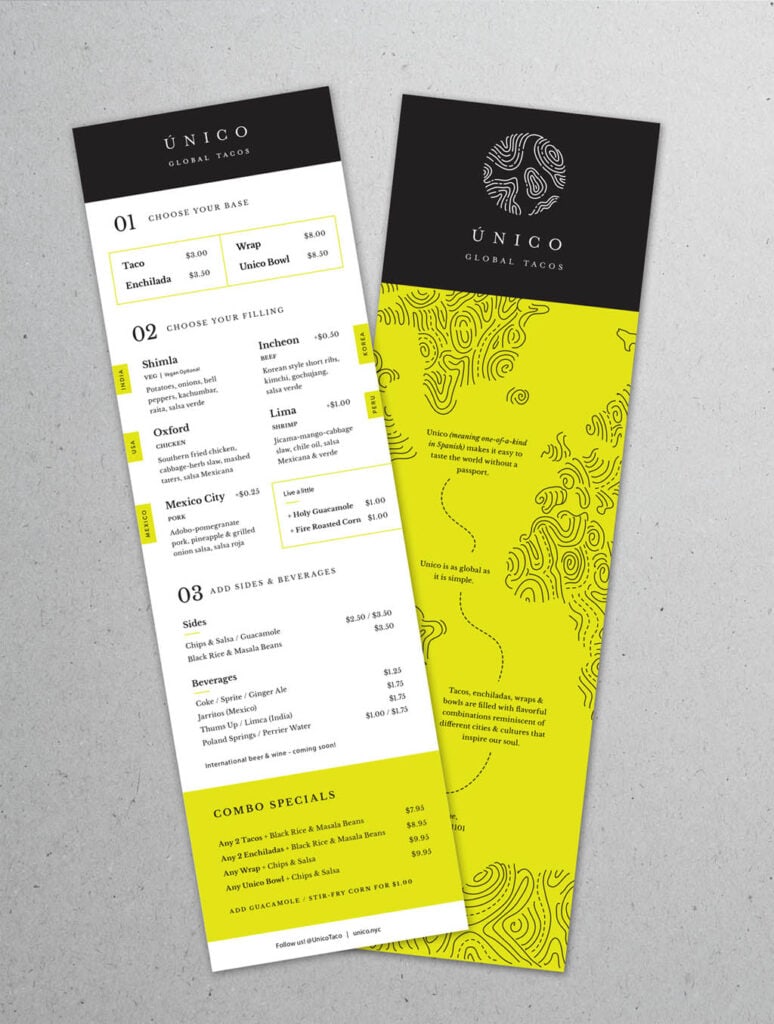 Chick-a-Biddy – Menu Design by Carpenter Collective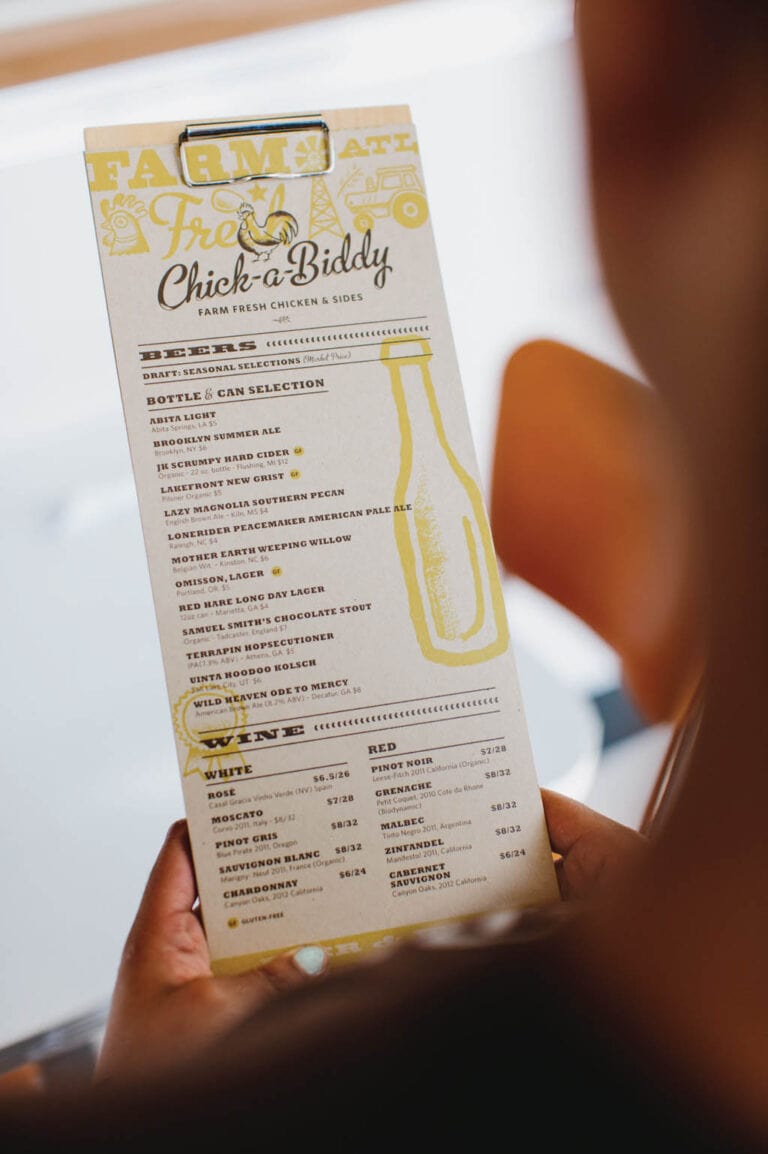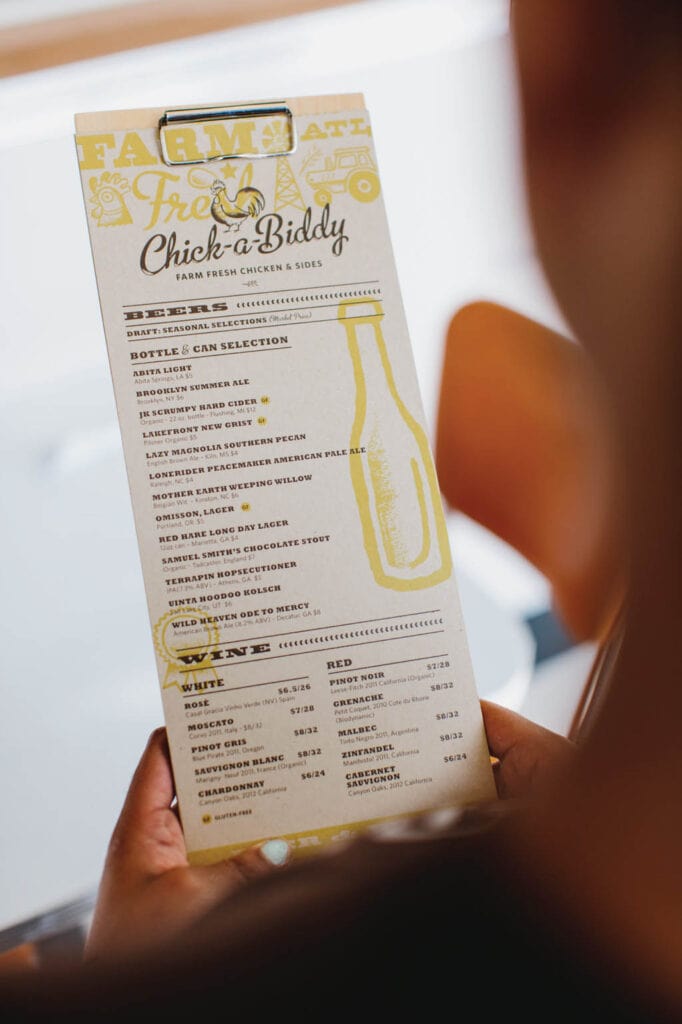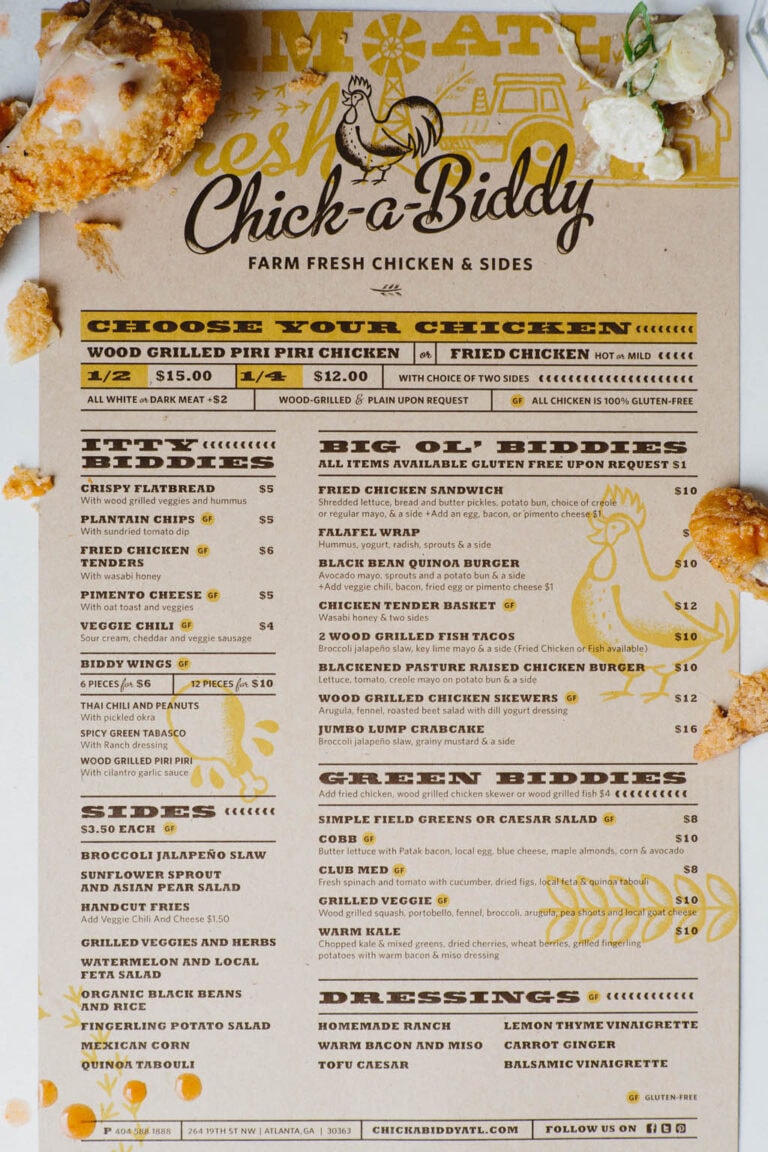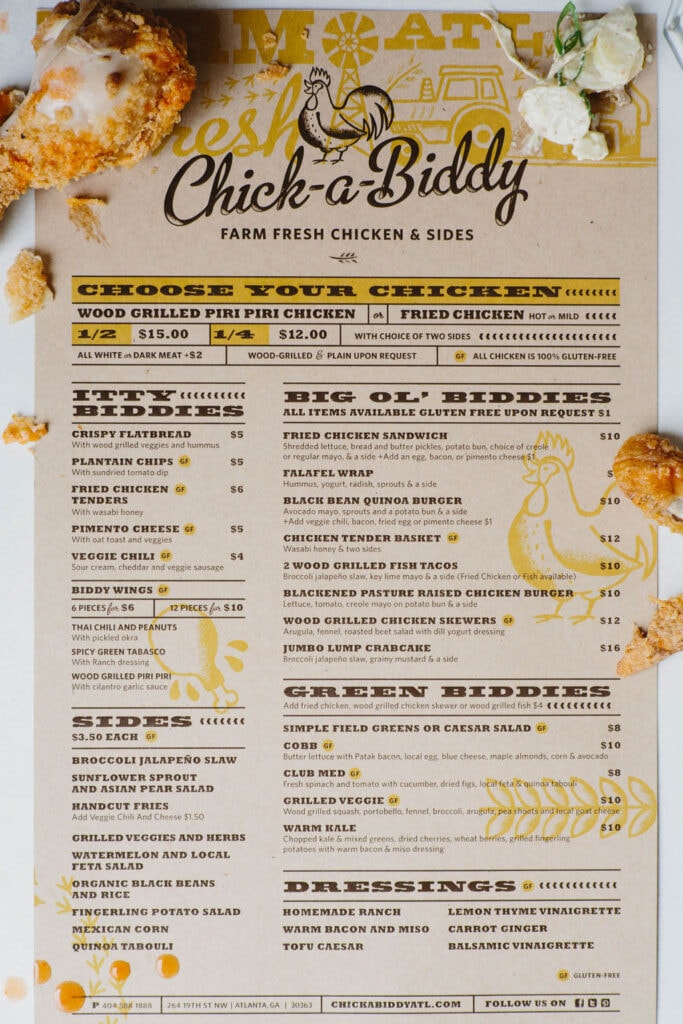 Goode Co. Taqueria Menu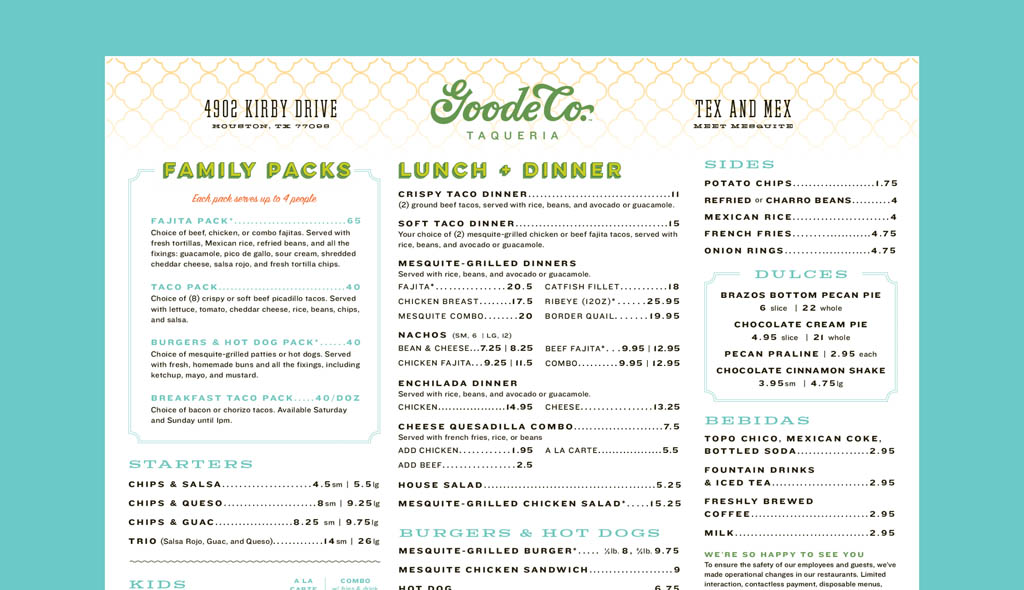 Grand Central Bar & Grill Menu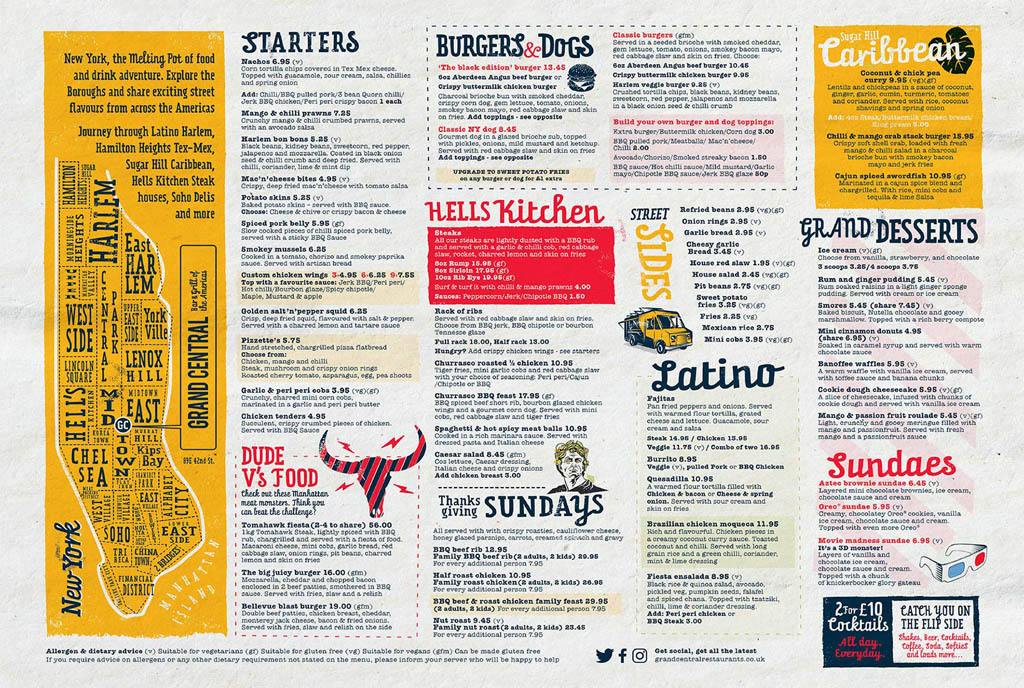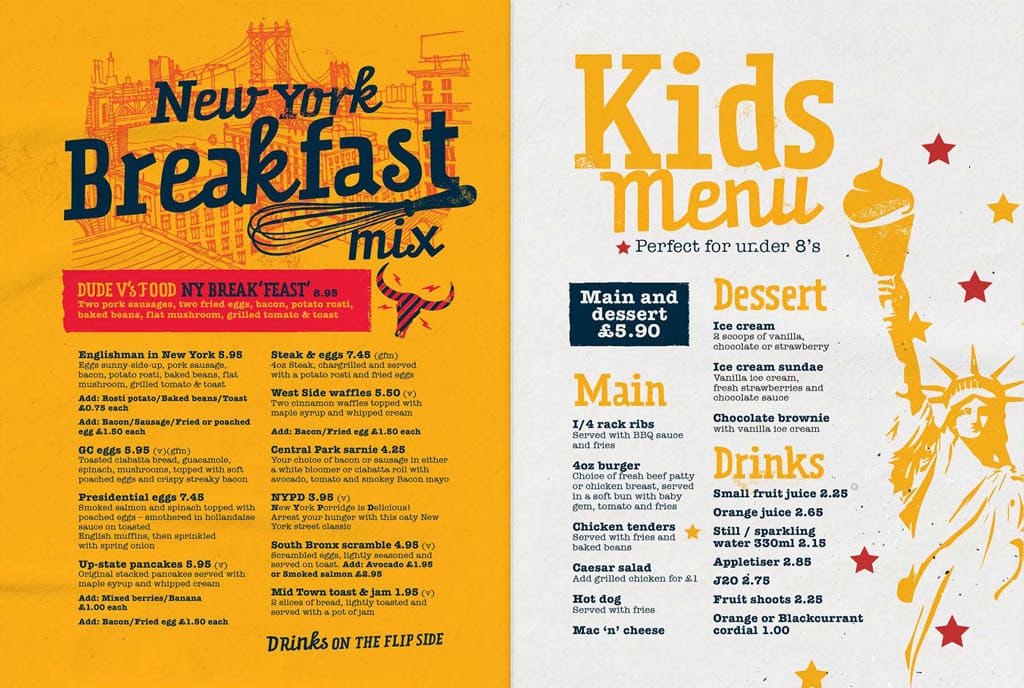 Joseph's Pizza Menu Design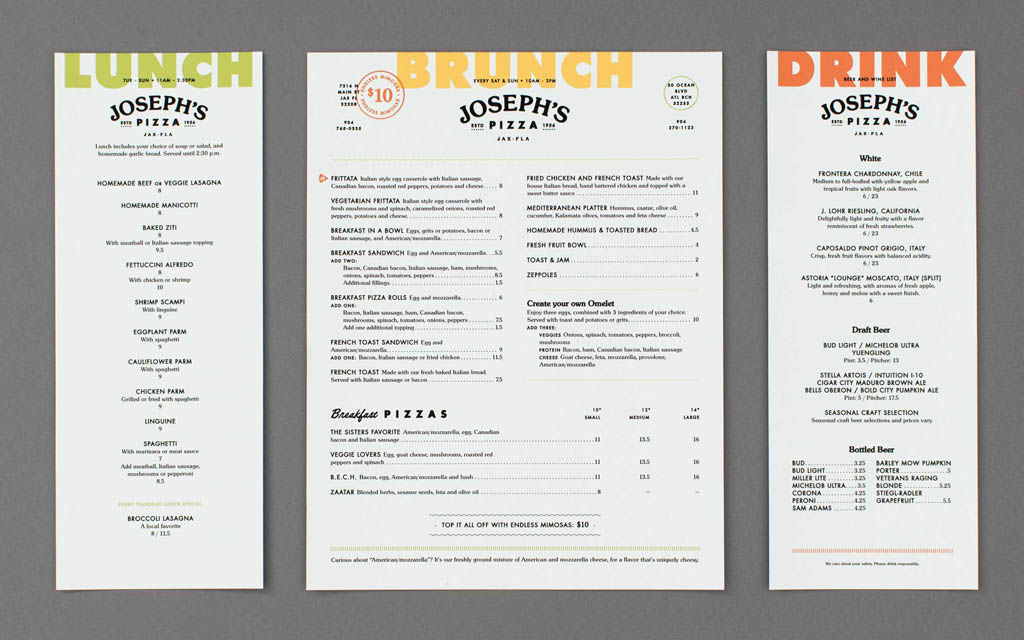 Observation Pizza Menu Design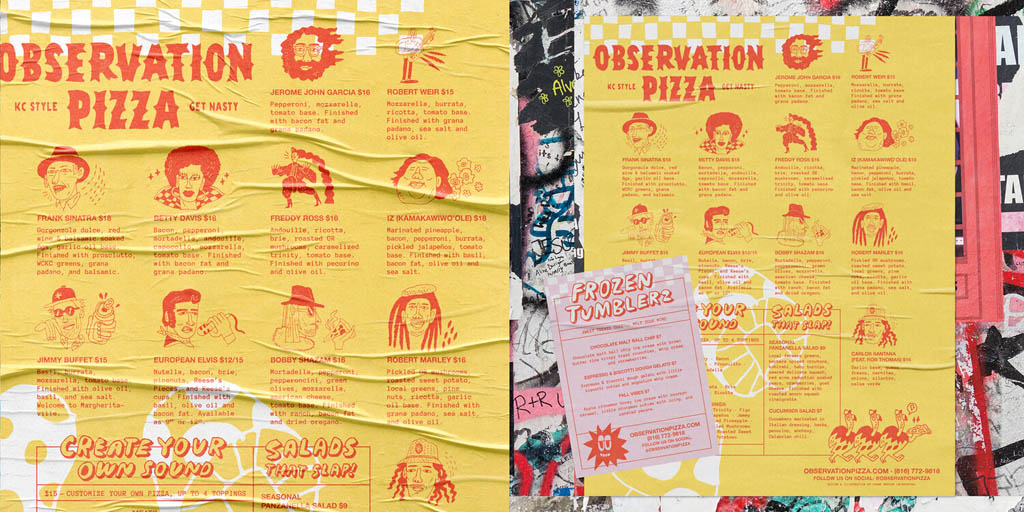 Santo-Domingo Food Truck Tacos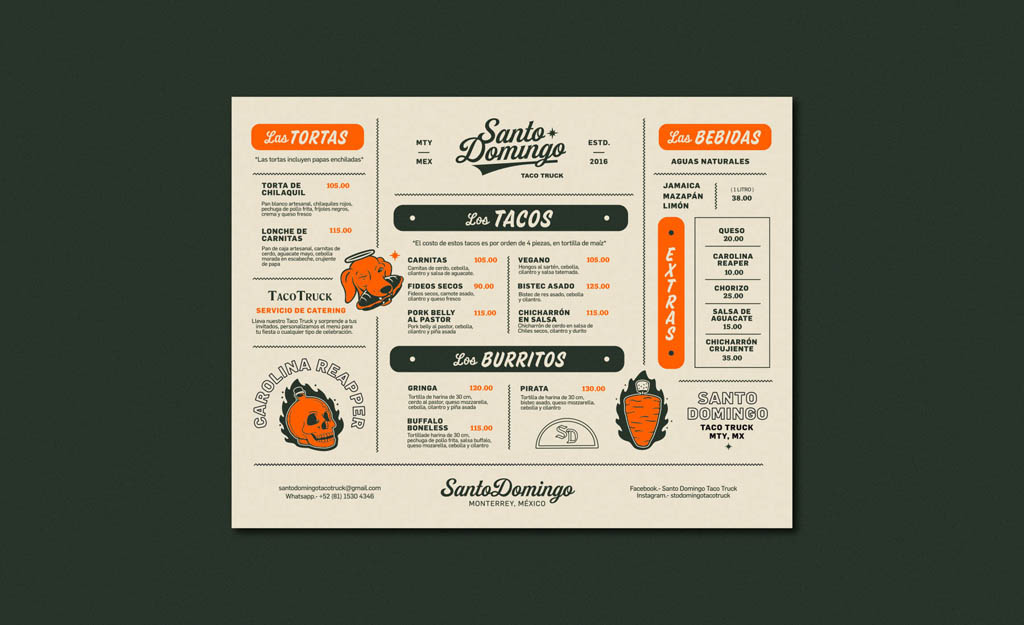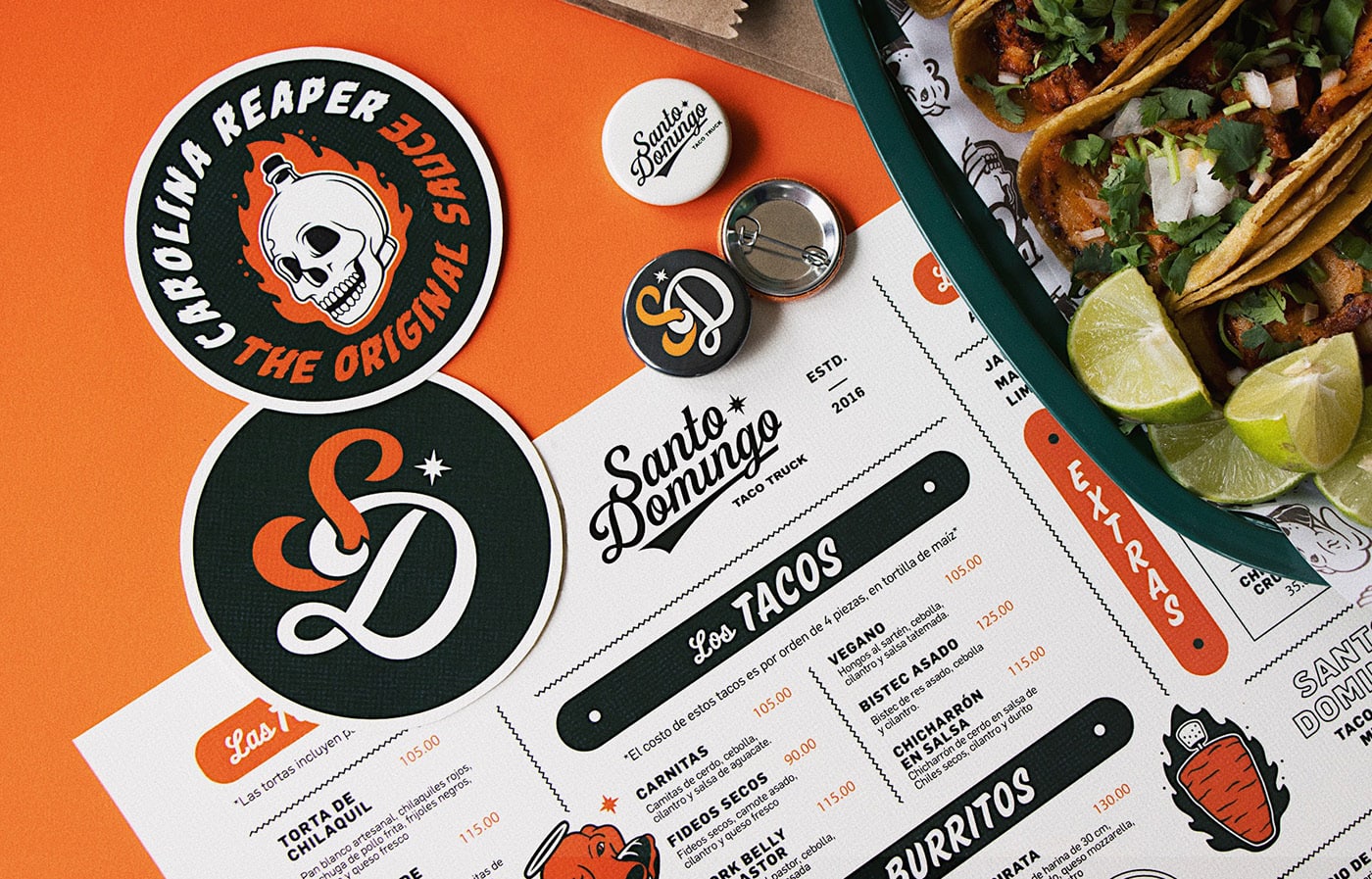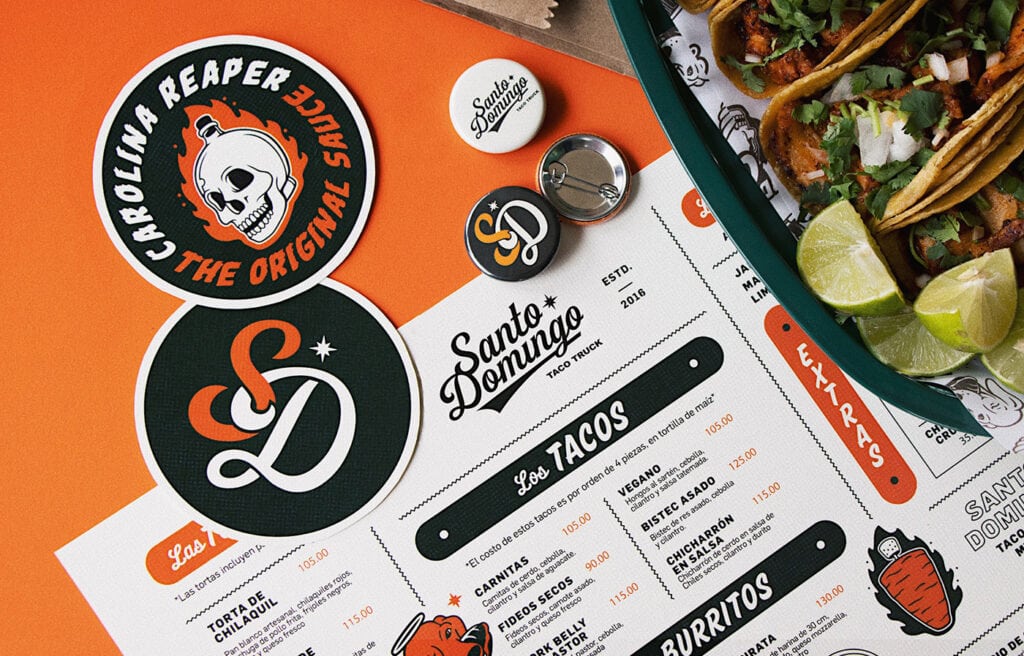 The Classic Restaurant – An American Diner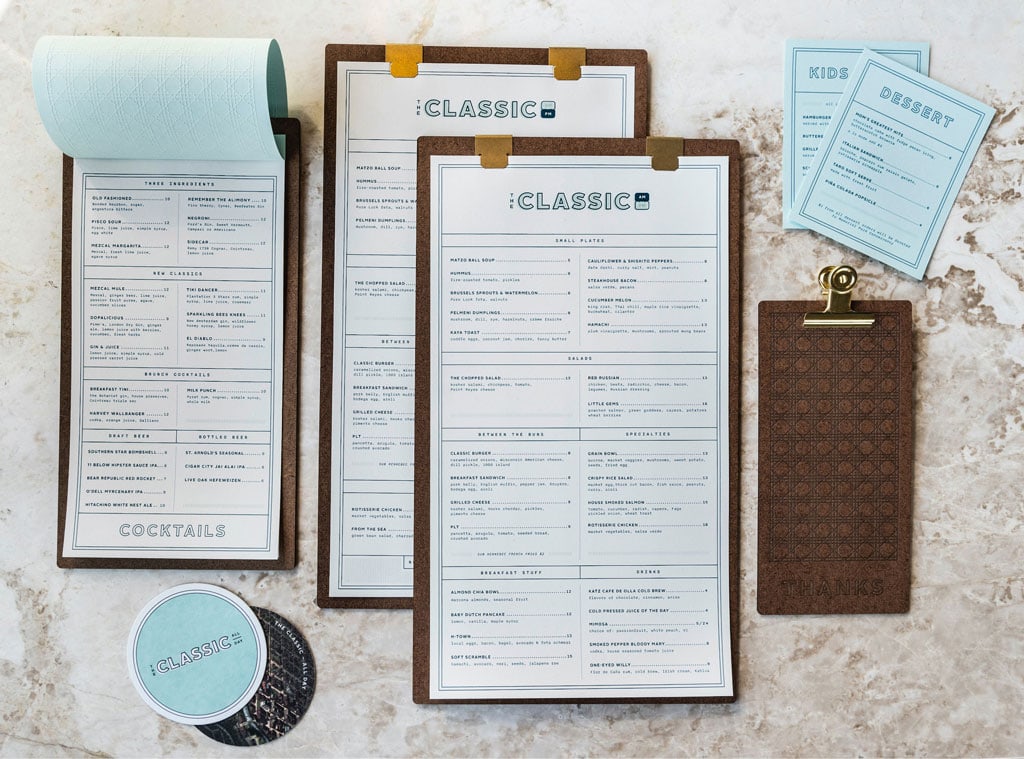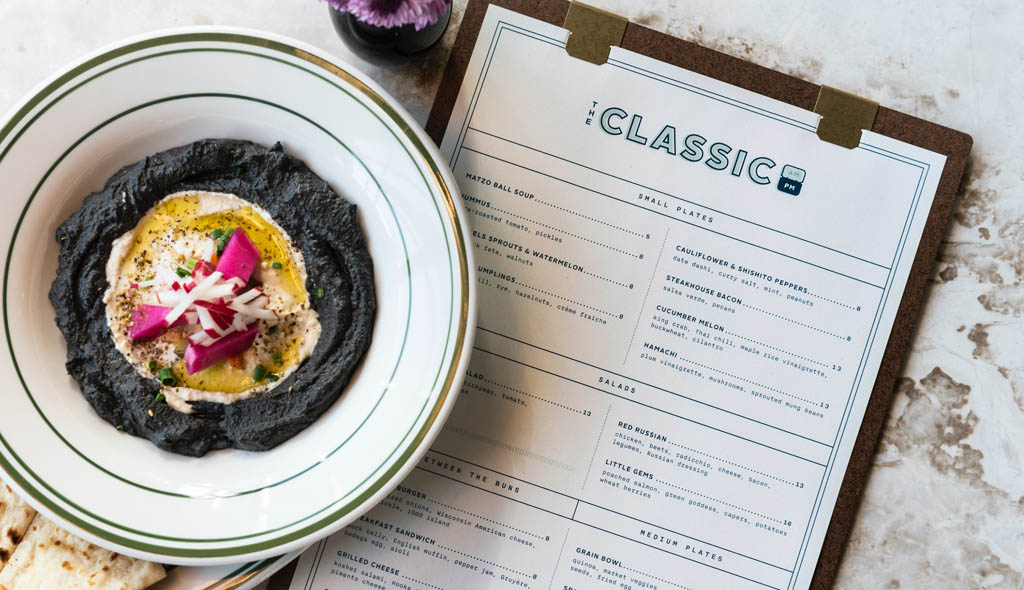 Fine Dining Menu Designs
Westbound Restaurant Los Angeles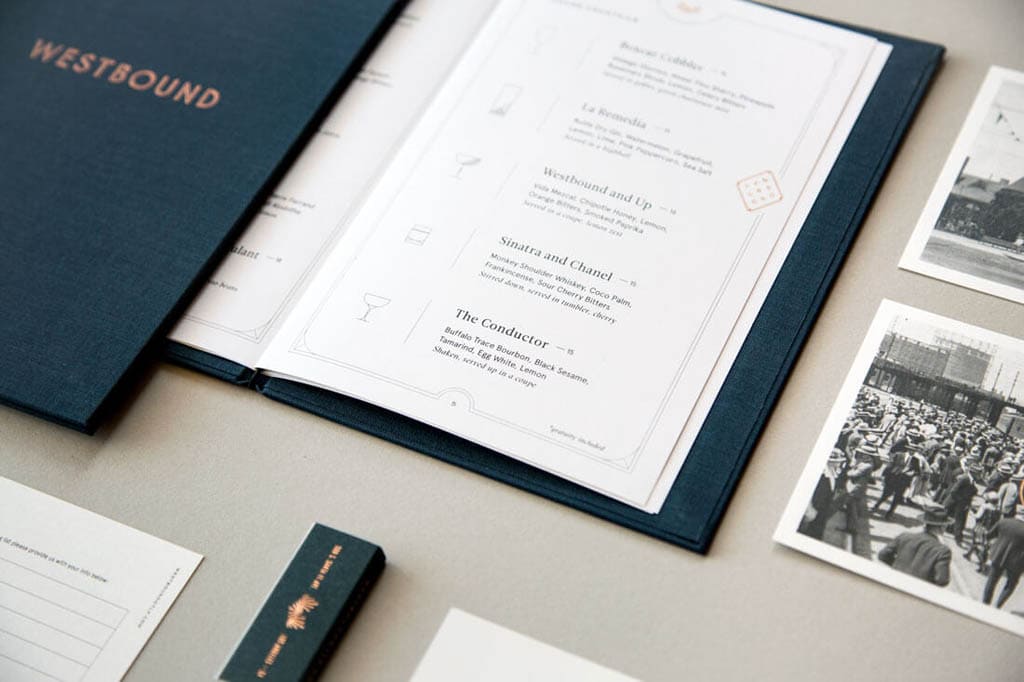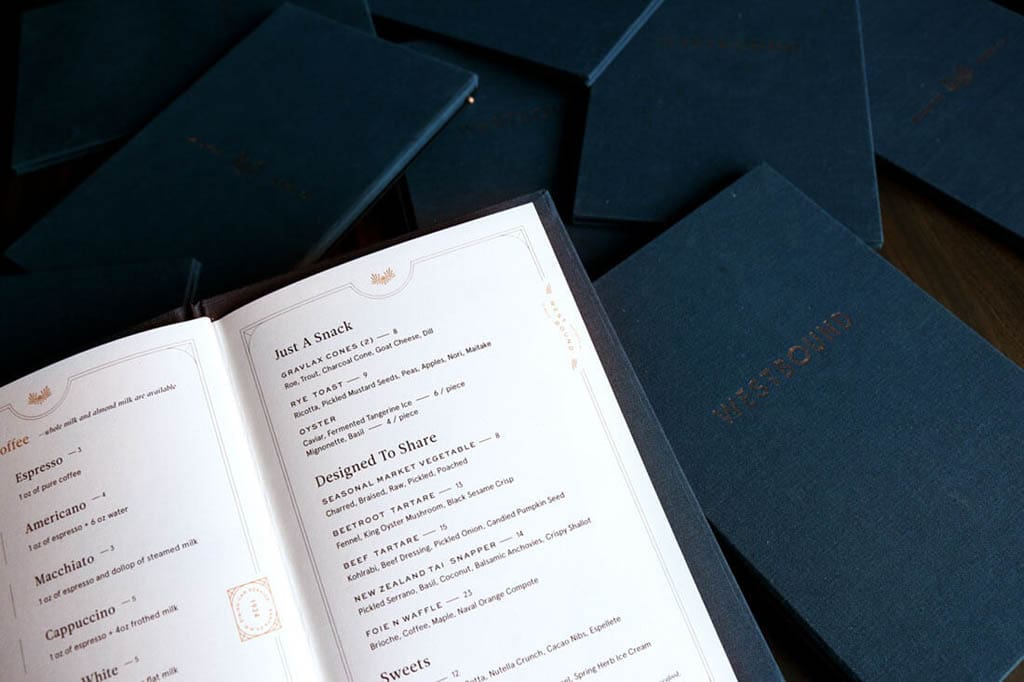 Shula's Steak House Menu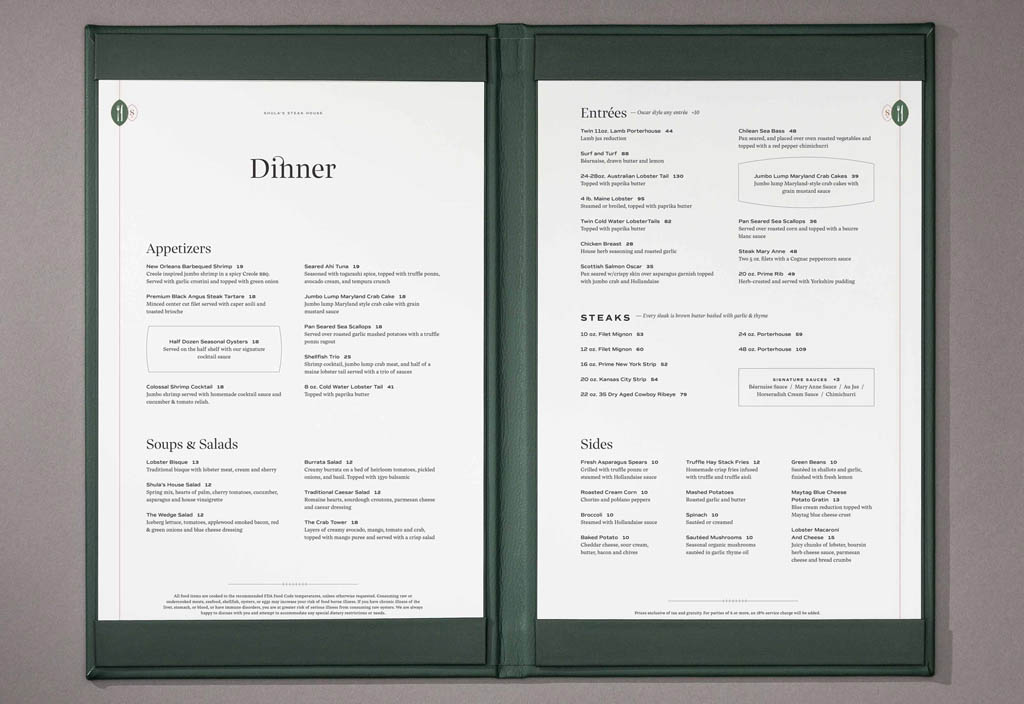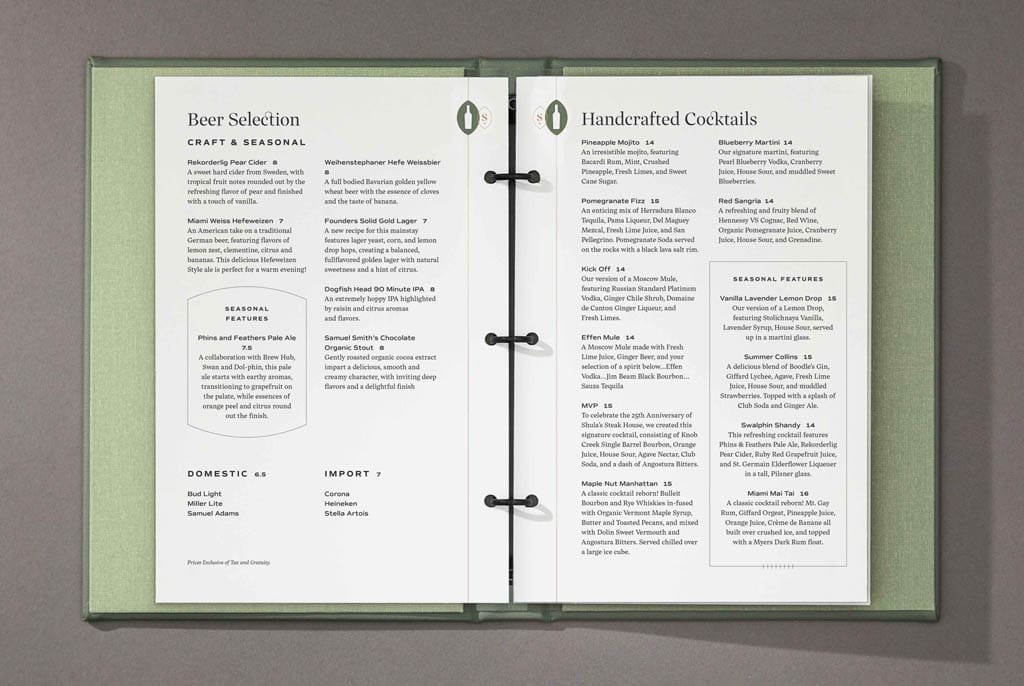 The Fitzroy Savannah – Menu Design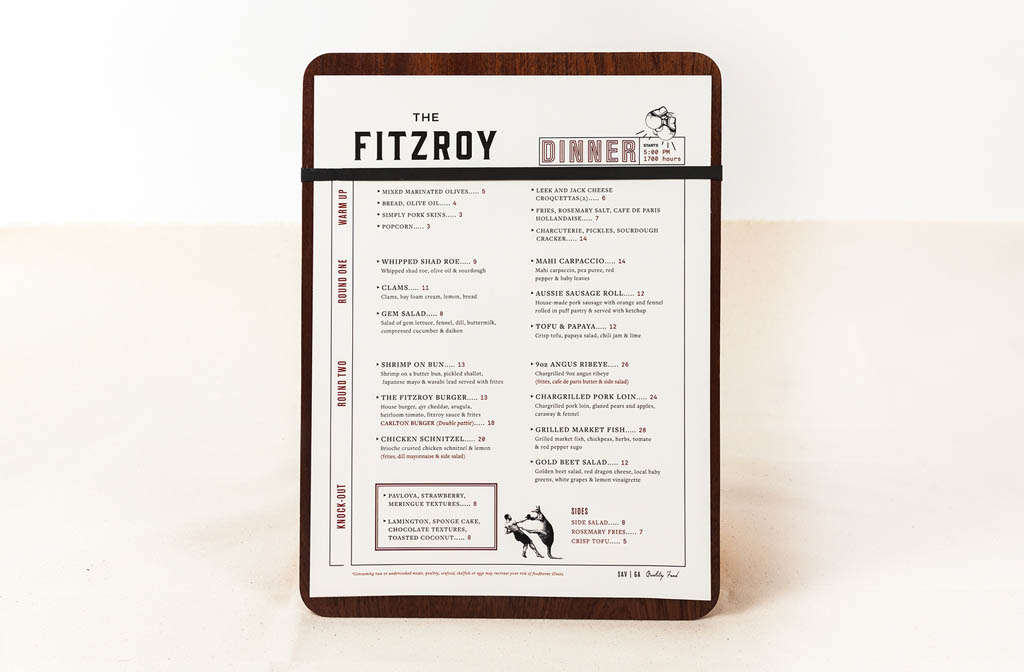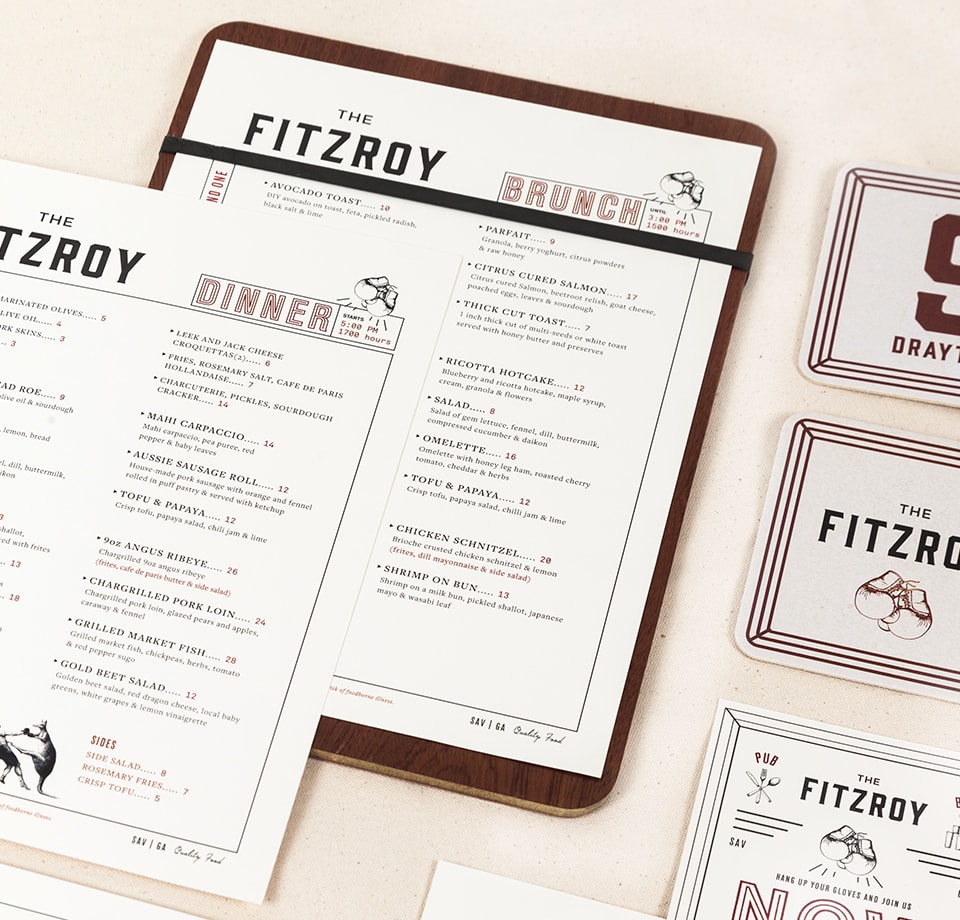 The Brass Onion Restaurant Menu Design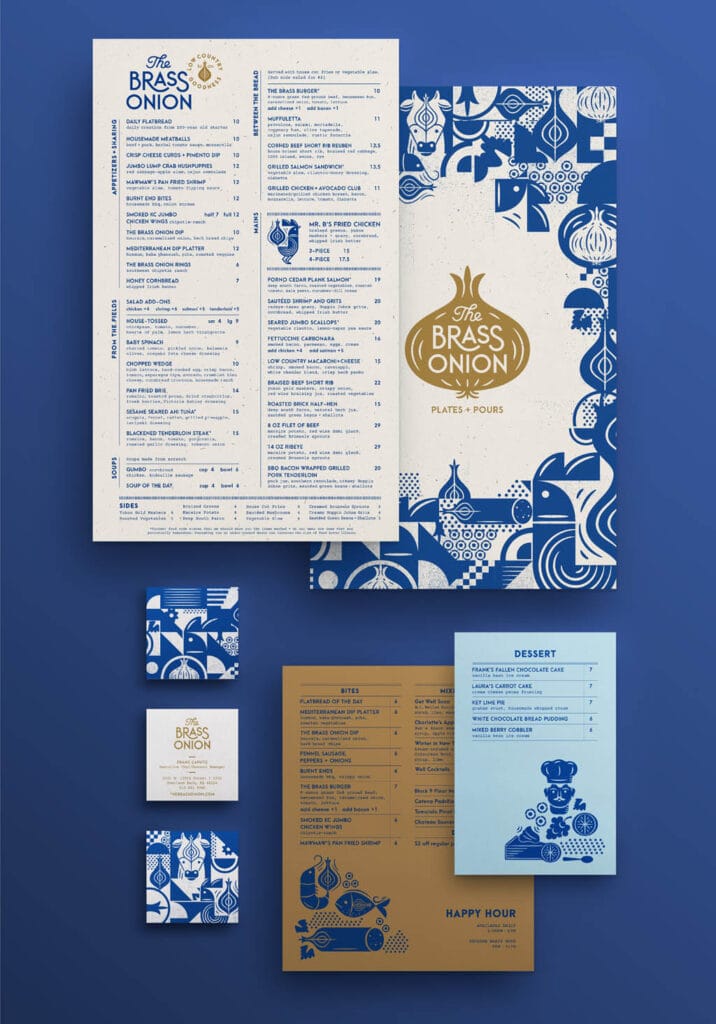 Gulasch & Söhne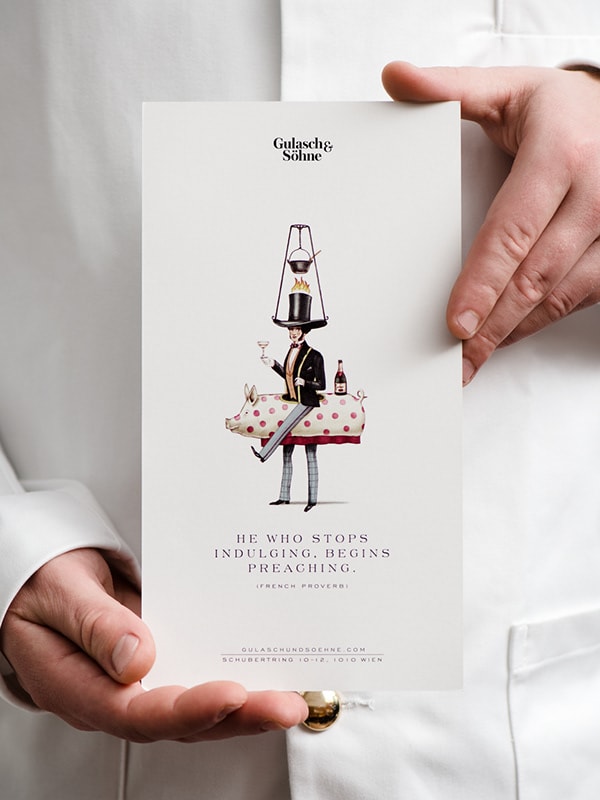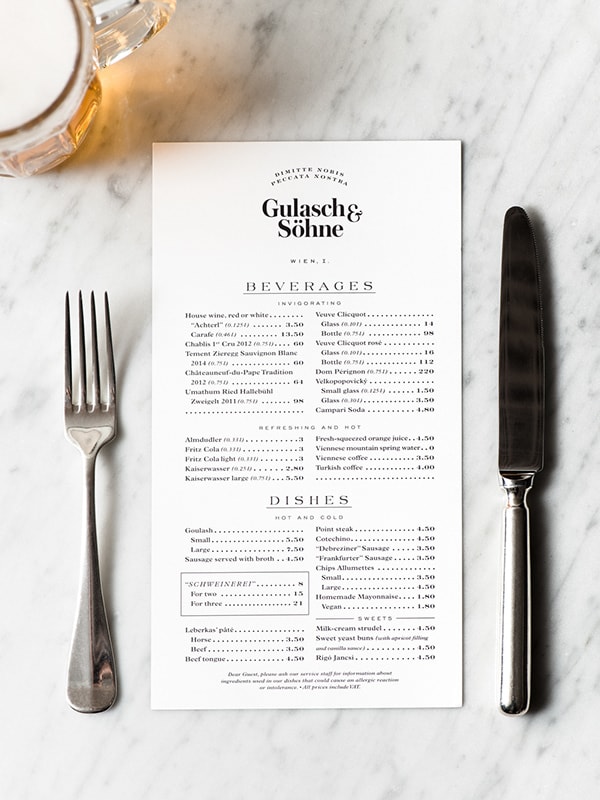 Source Restaurant Menu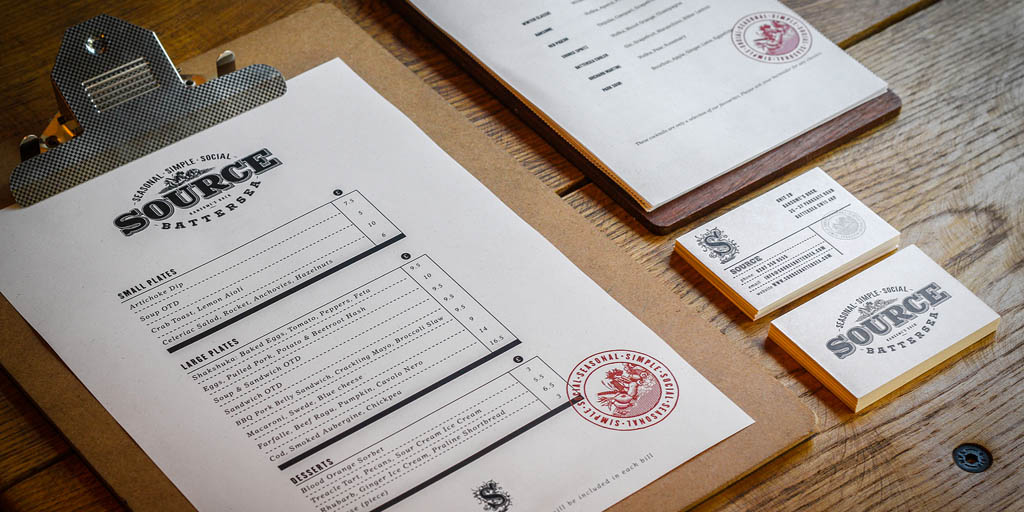 Njord Organic Restaurant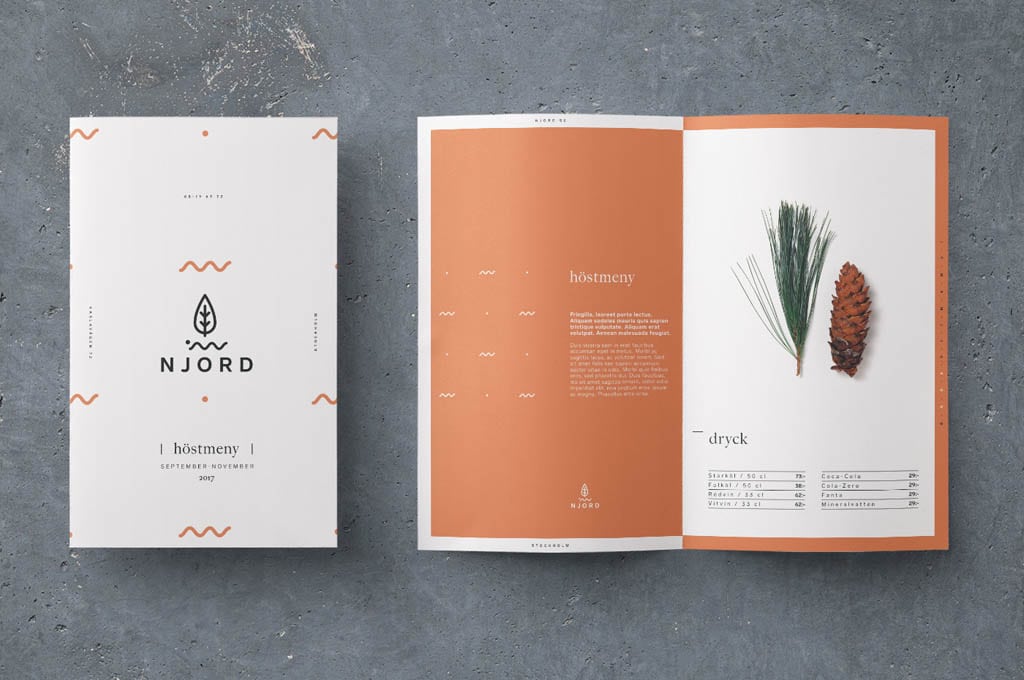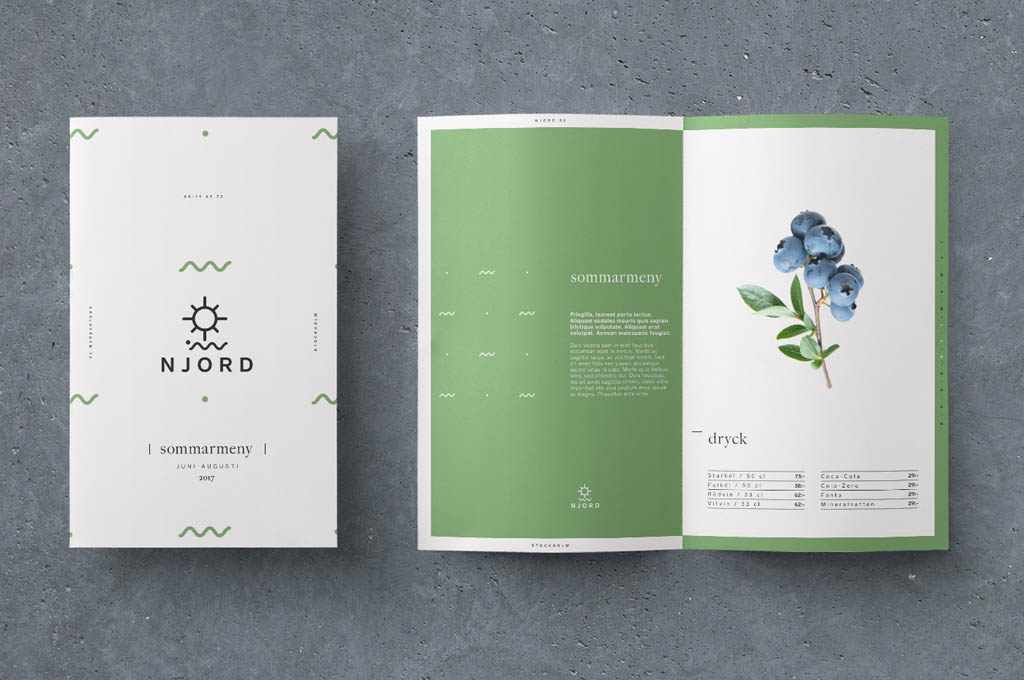 Italian, French & Spanish Restaurant Menus
La Scala Ristorante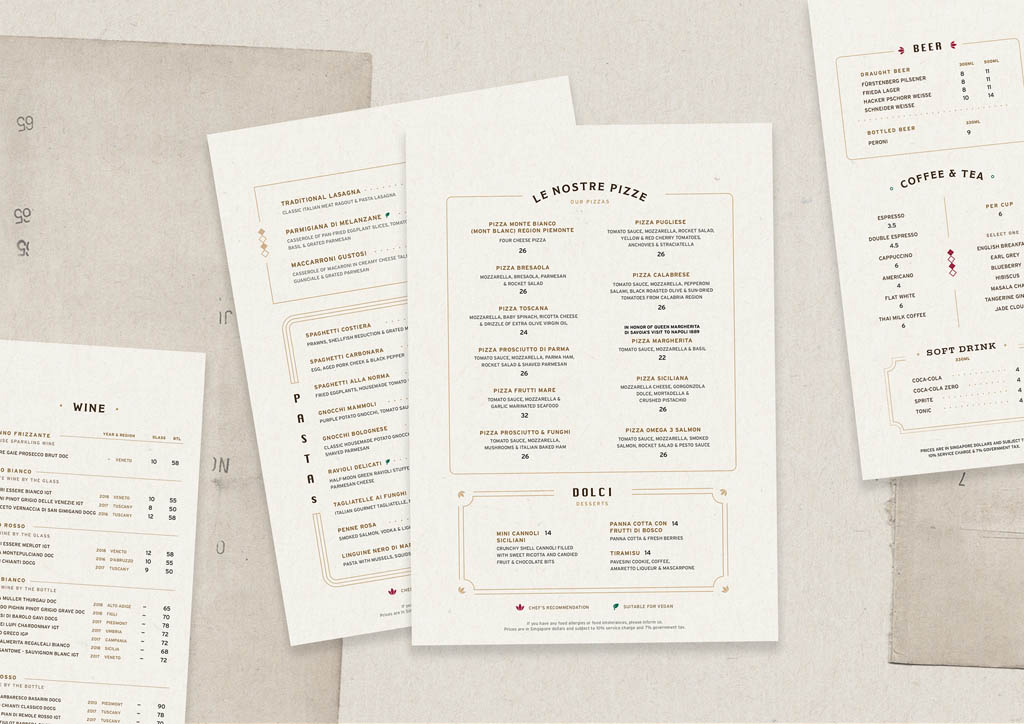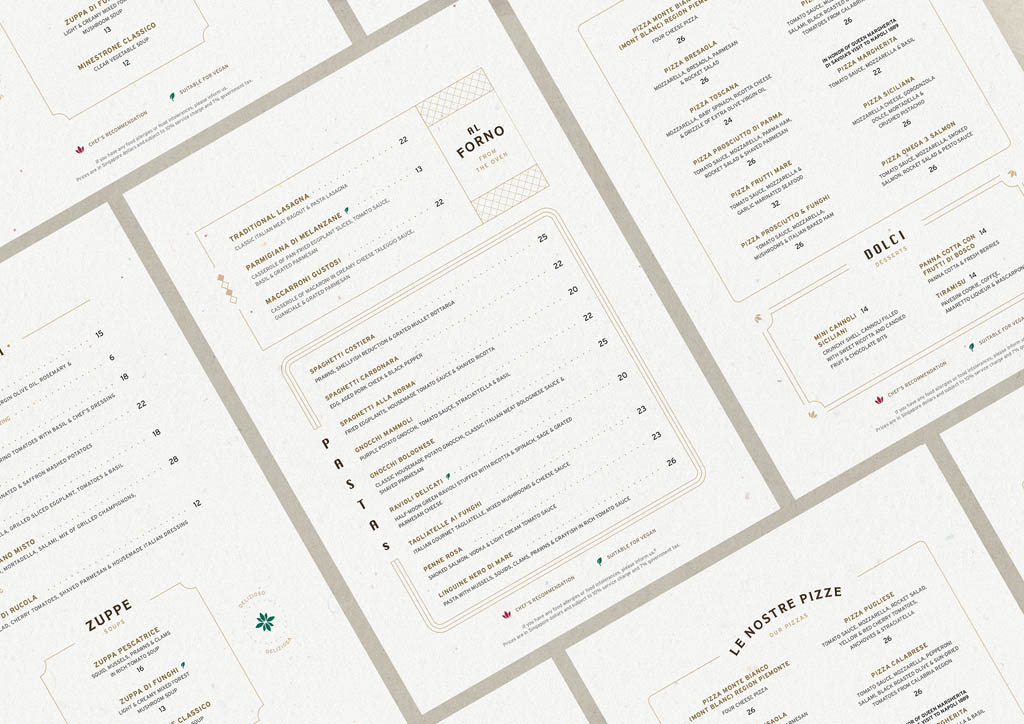 La Bottega – A Michelin-starred restaurant in Geneva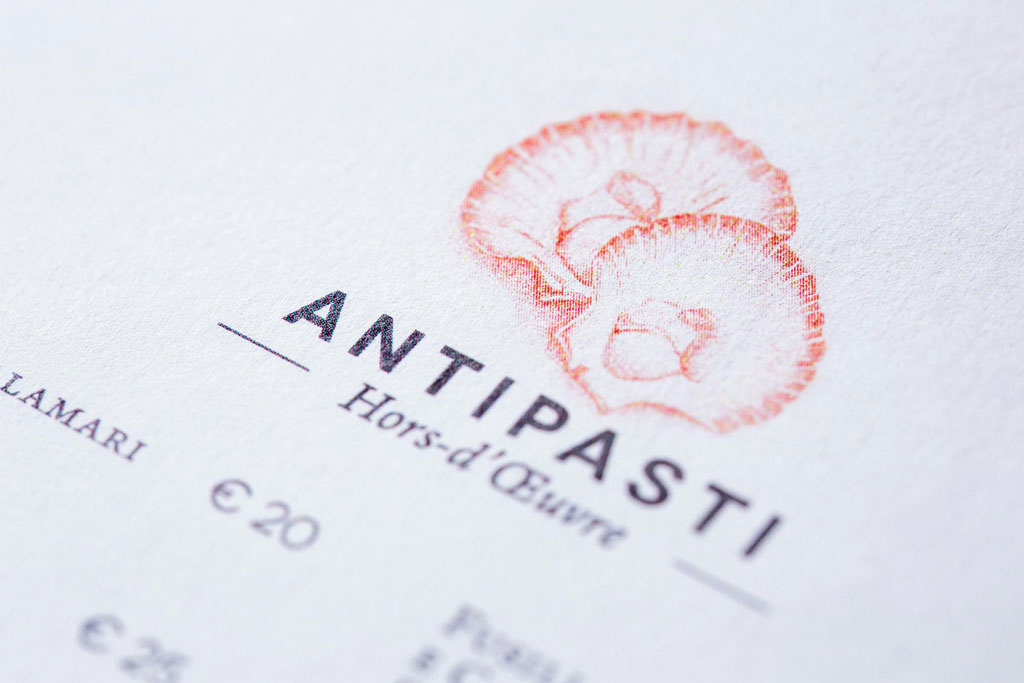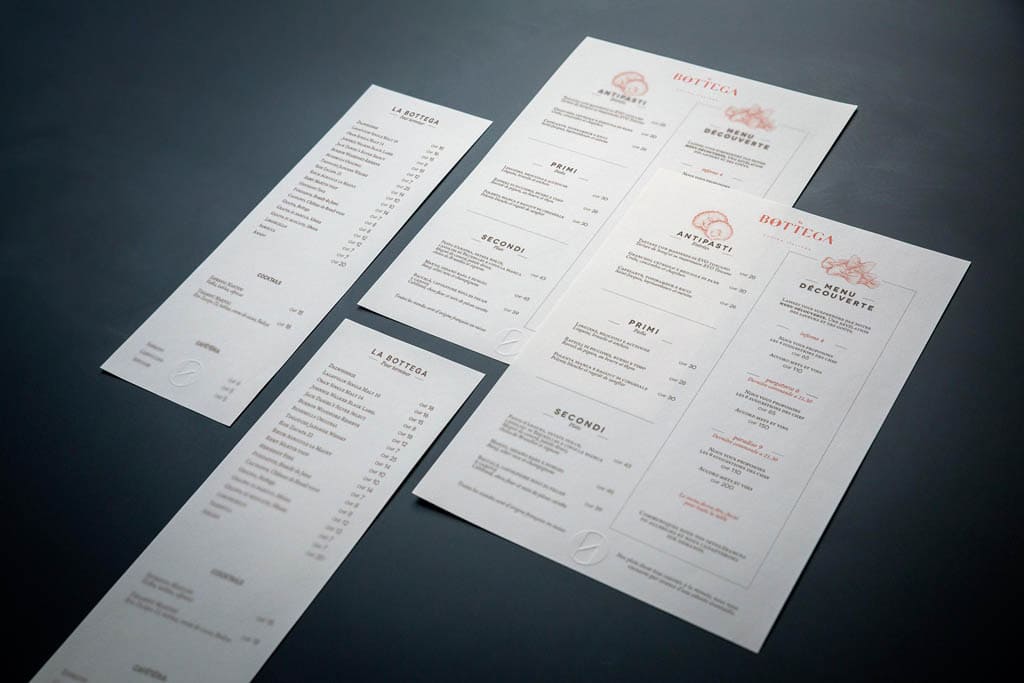 North Italia Restaurant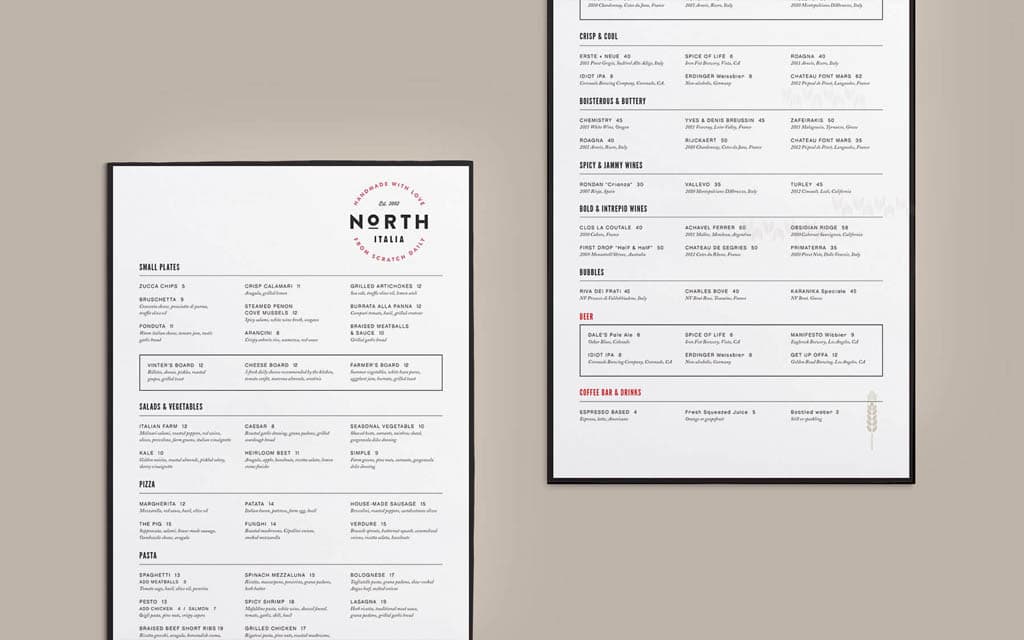 Zanti Restaurant Menu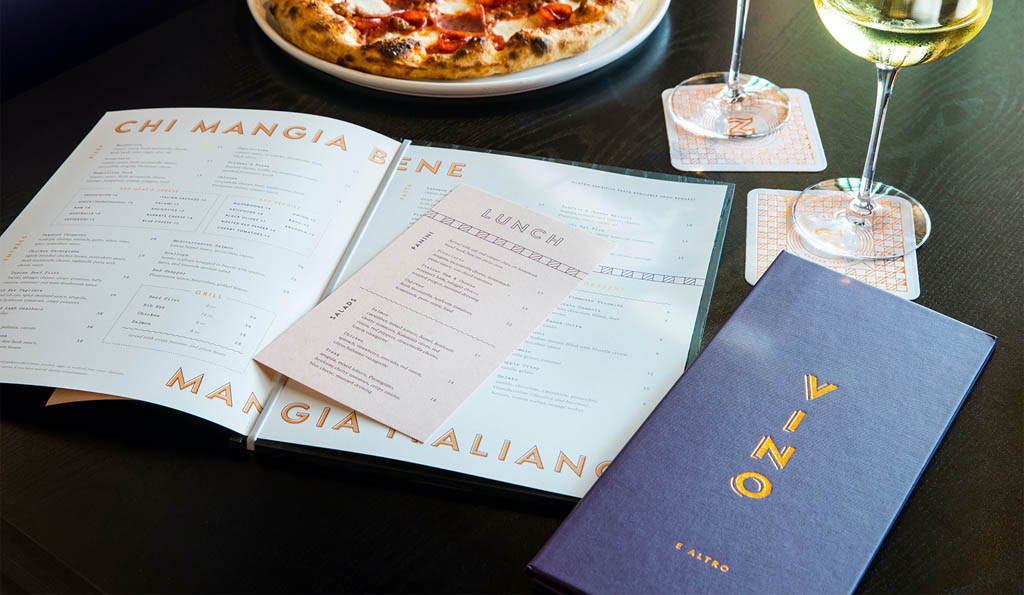 Osteria Marzia – Restaurant Menu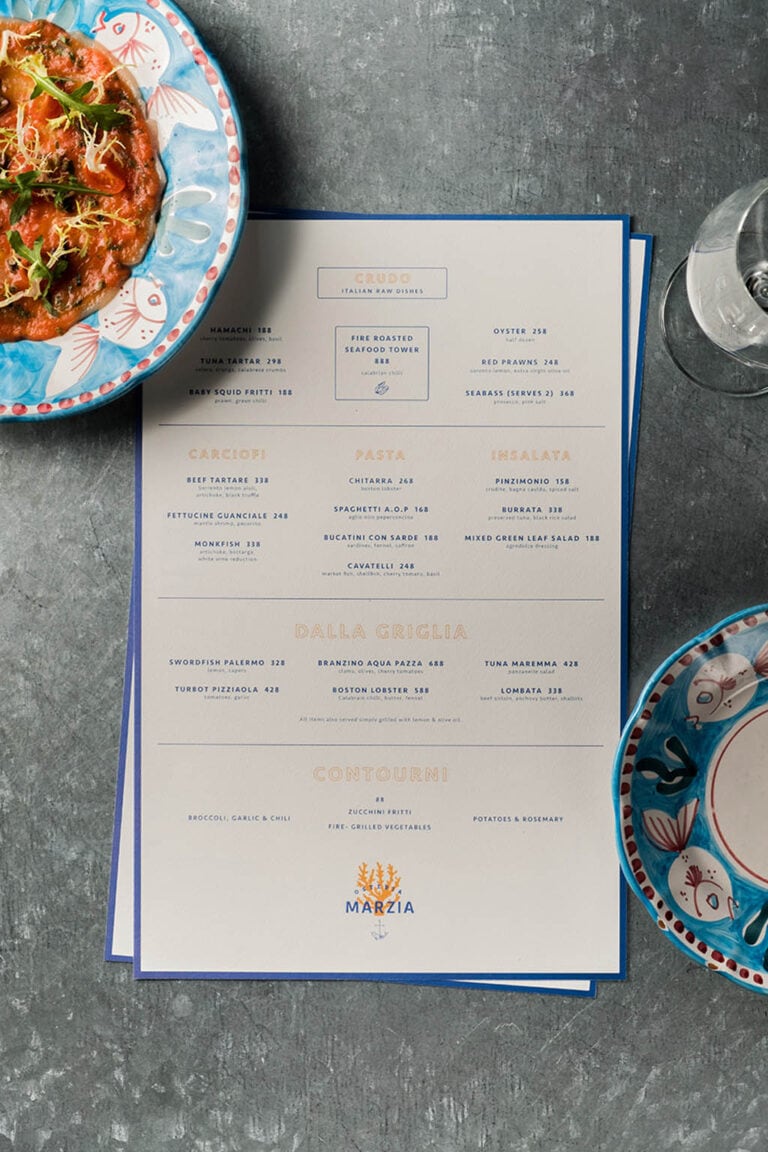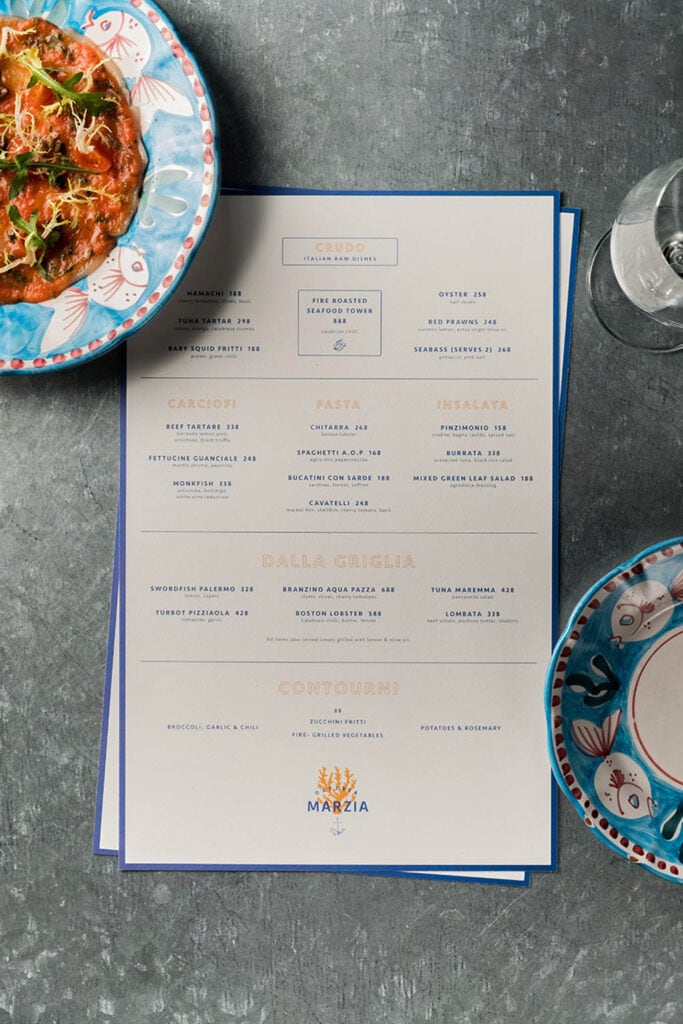 Coco Bistro Menu Design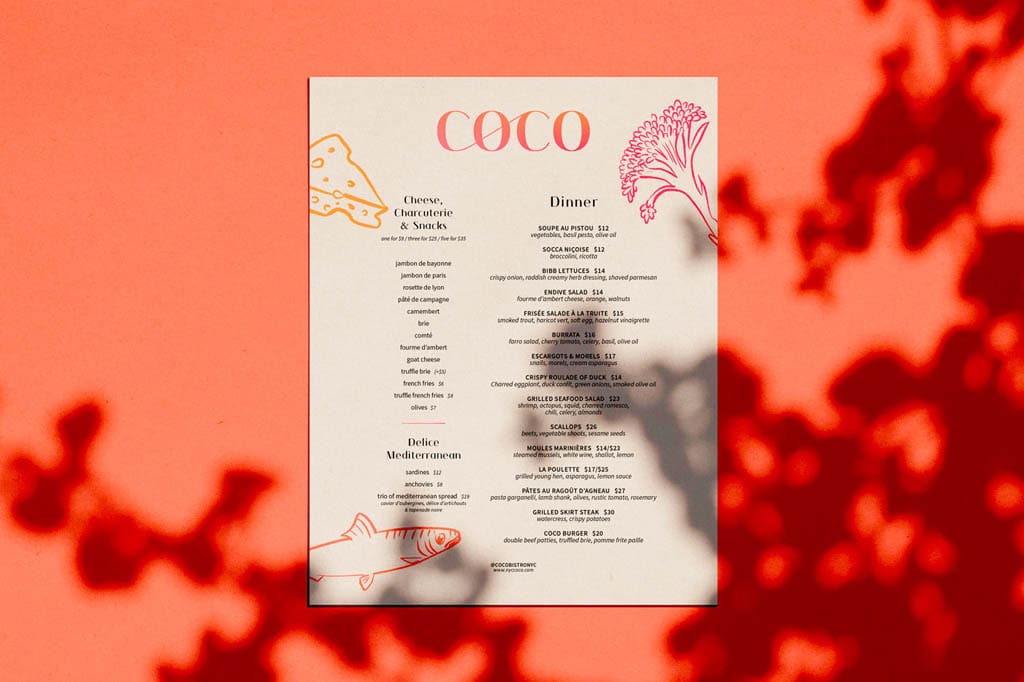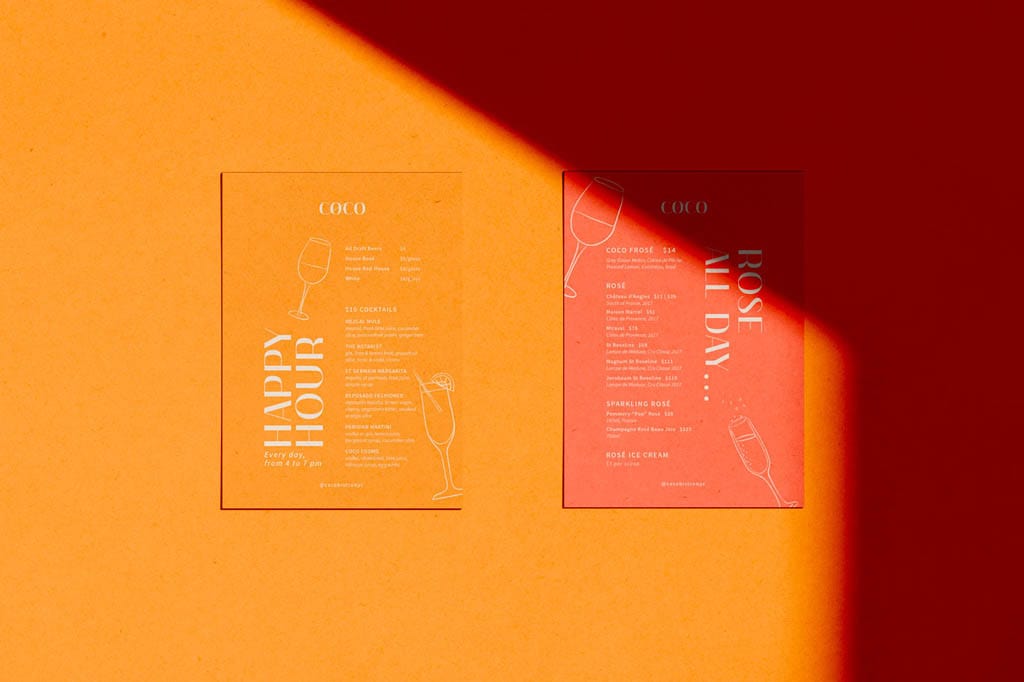 Racines Restaurant Menus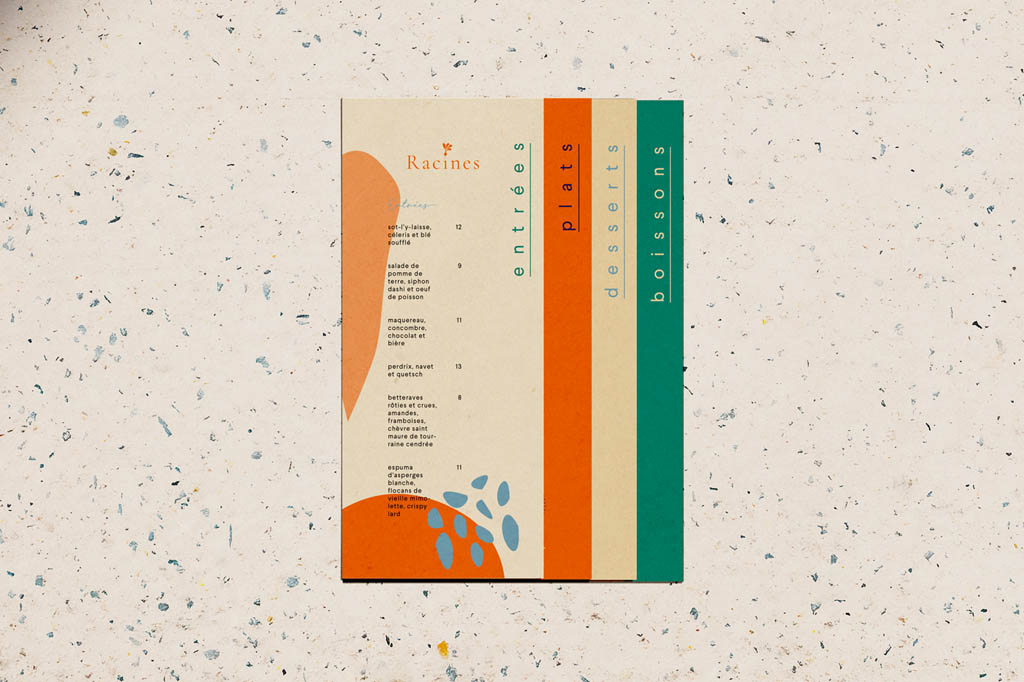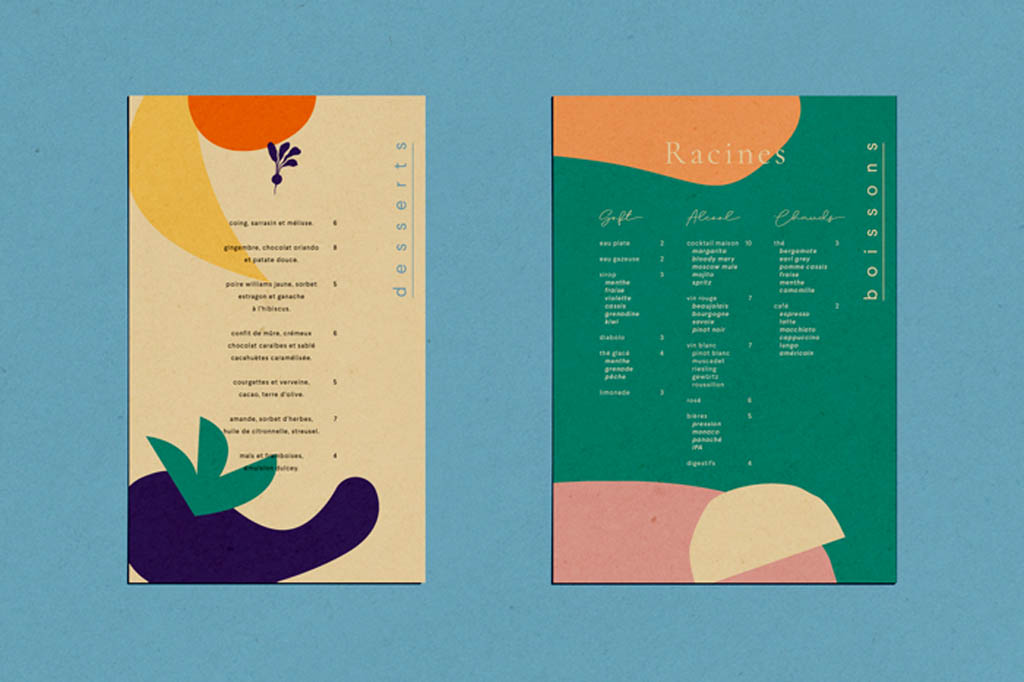 Sacré Bistro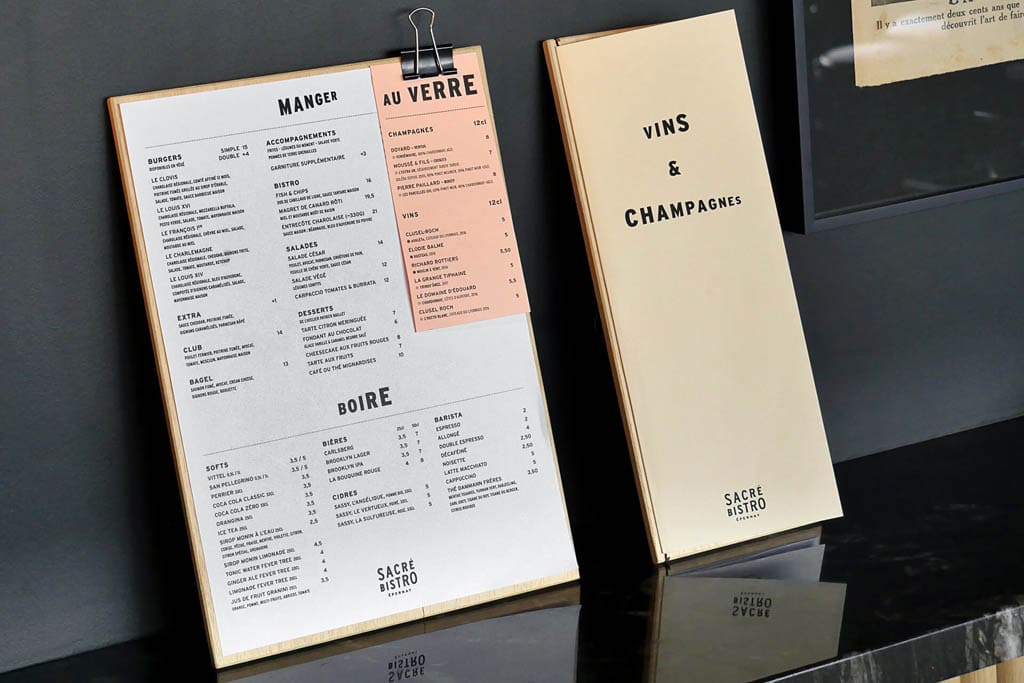 Justine Brasserie Menu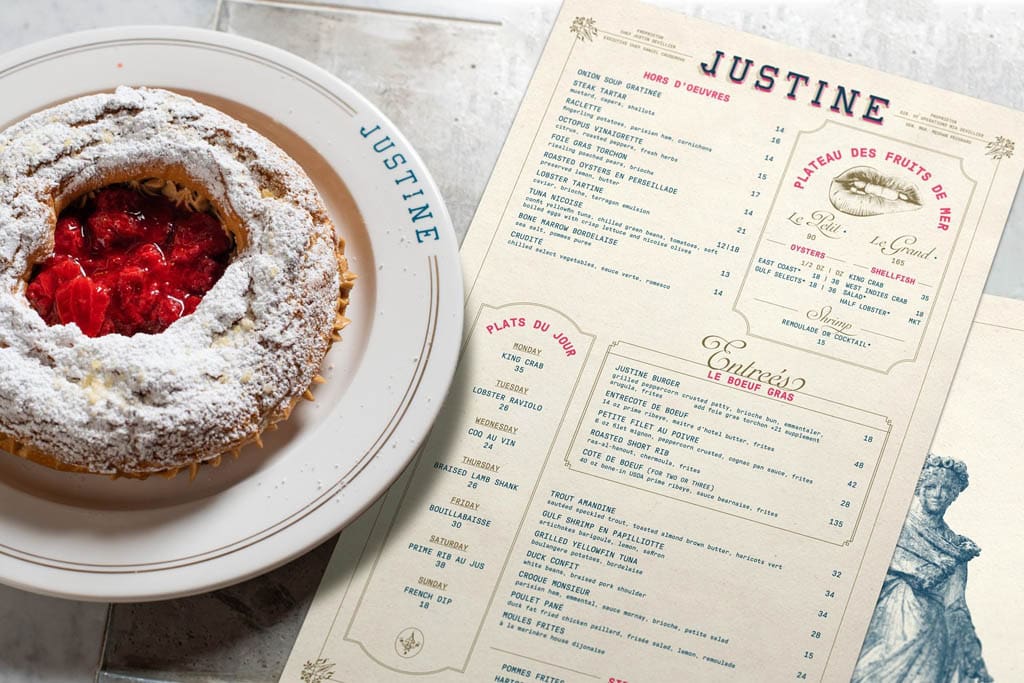 La Rijoana Restaurant & Bar Menus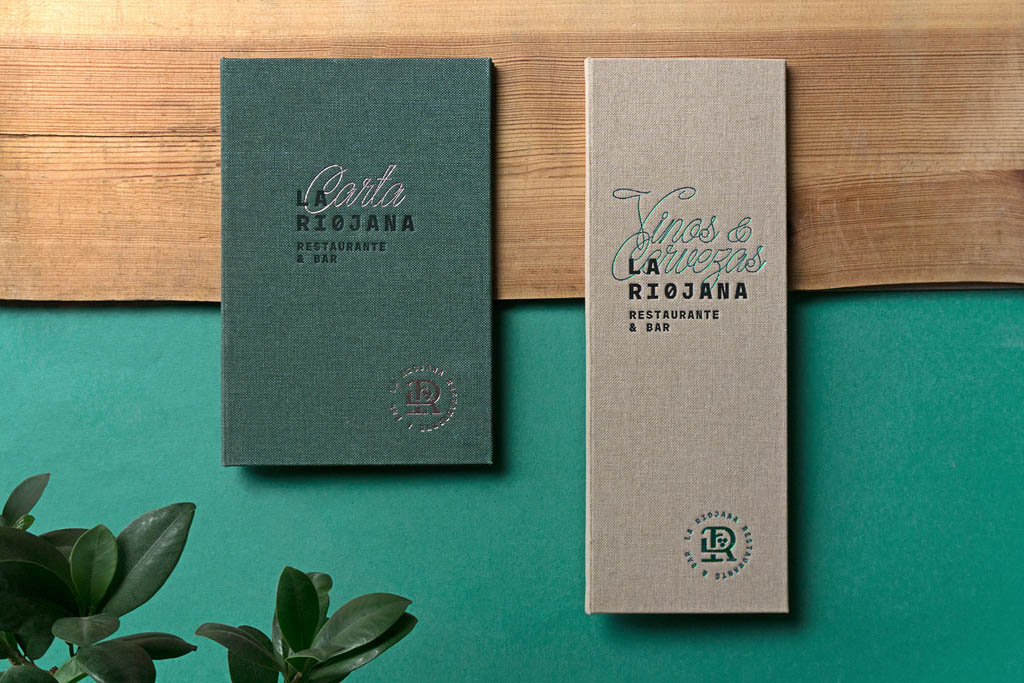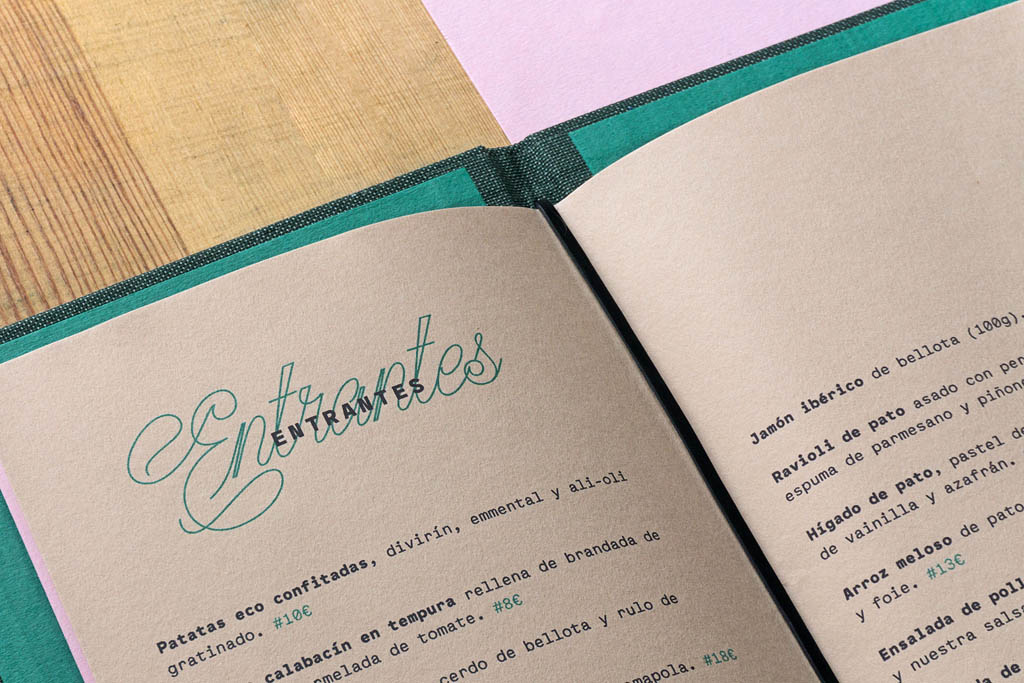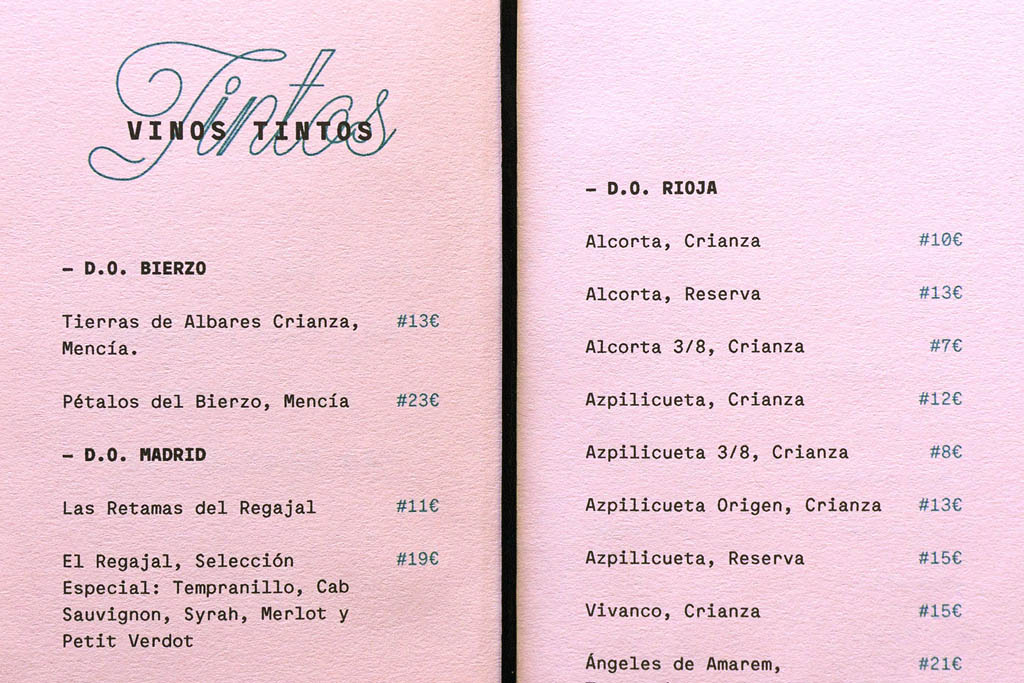 Seafood Restaurant Menu Designs
The Pelican Seafood Bar & Grill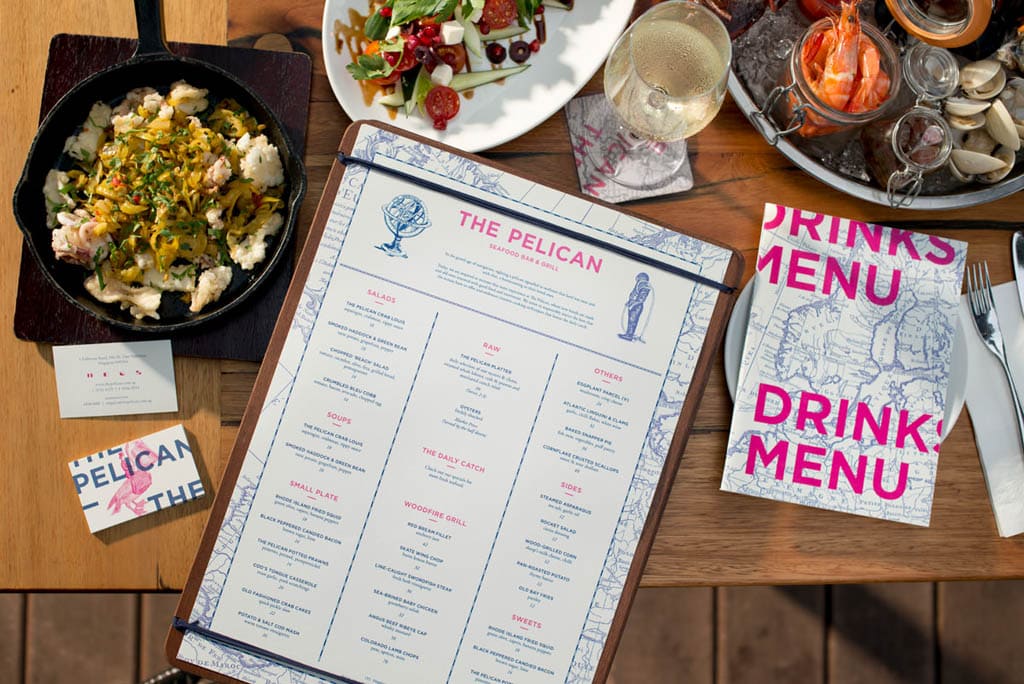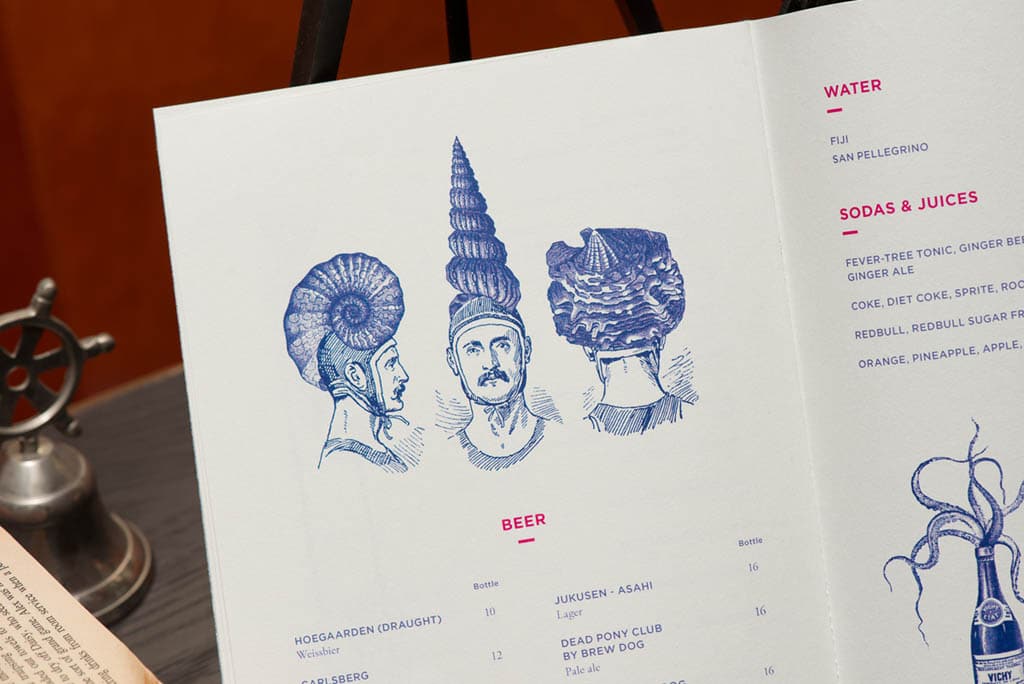 Coquille Fine Seafood Restaurant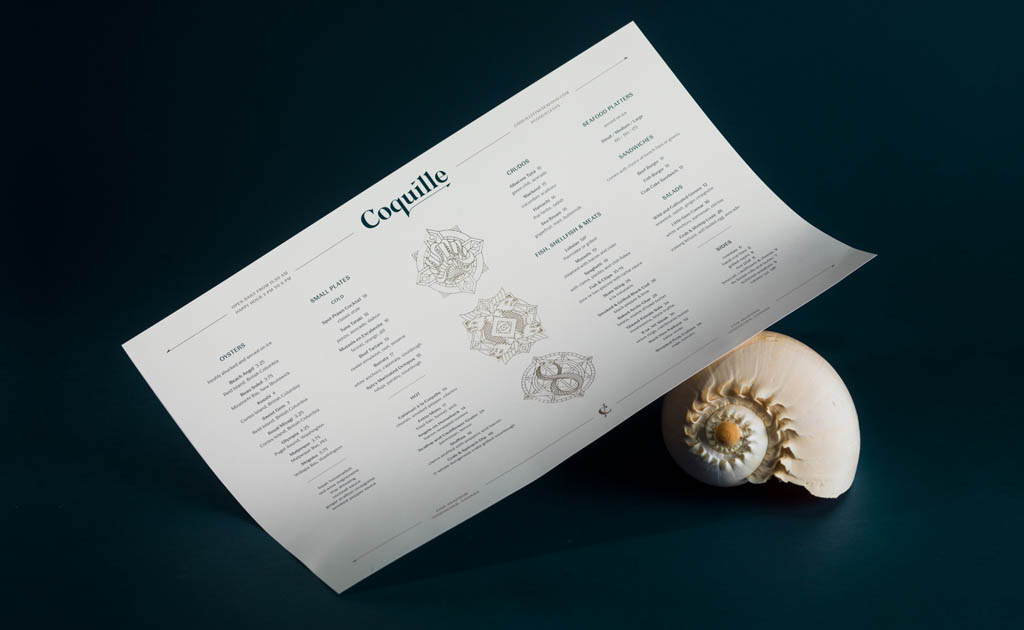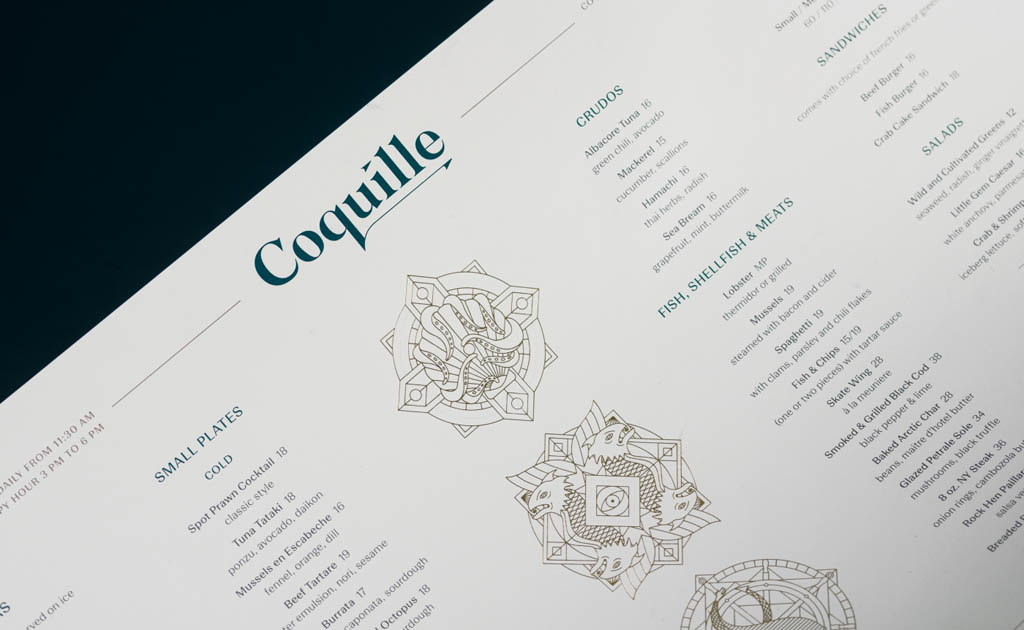 Catch & Release Seafood Restaurant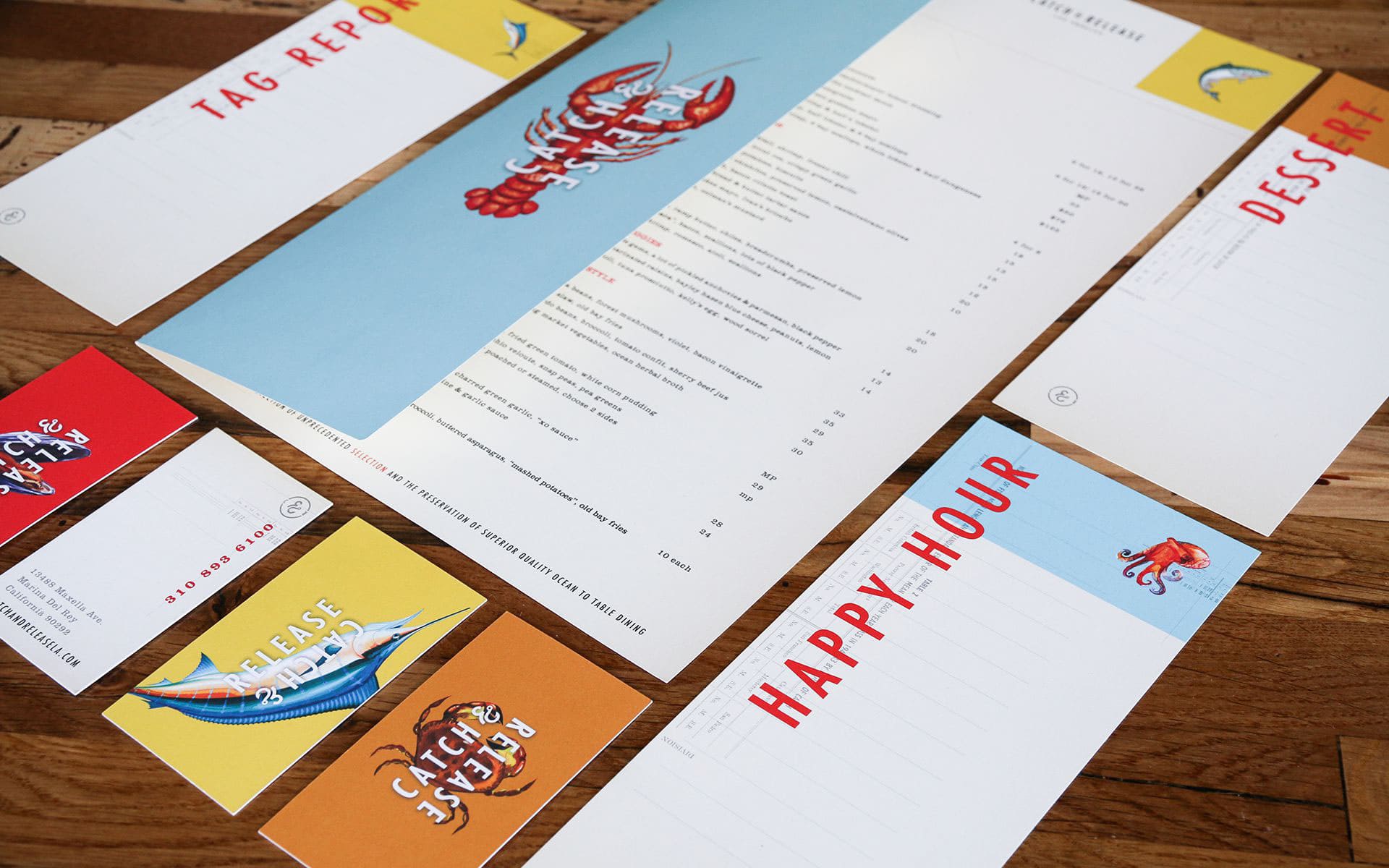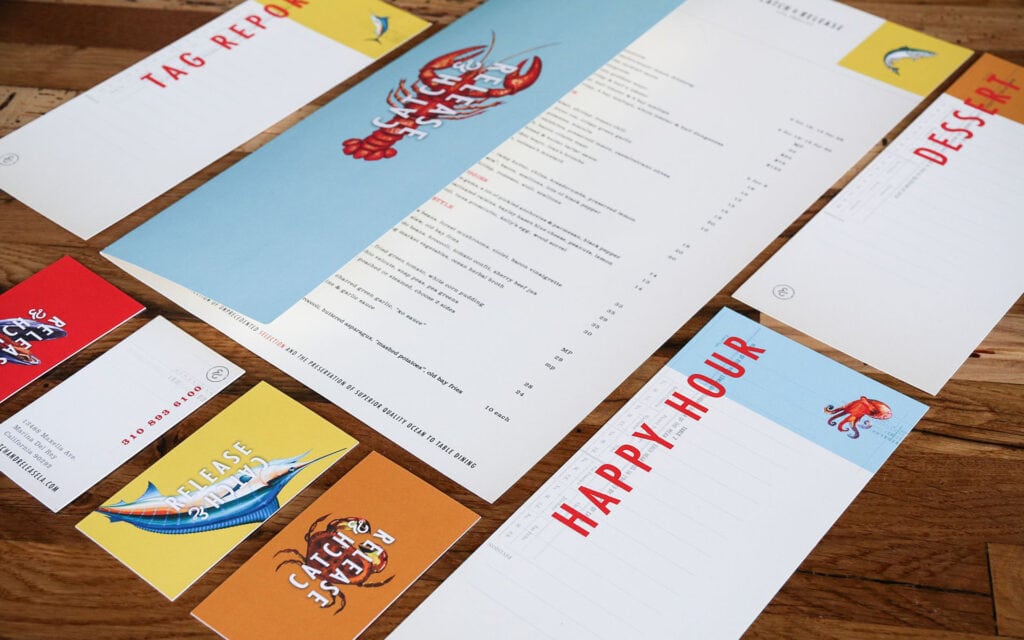 King Tide Fish & Shell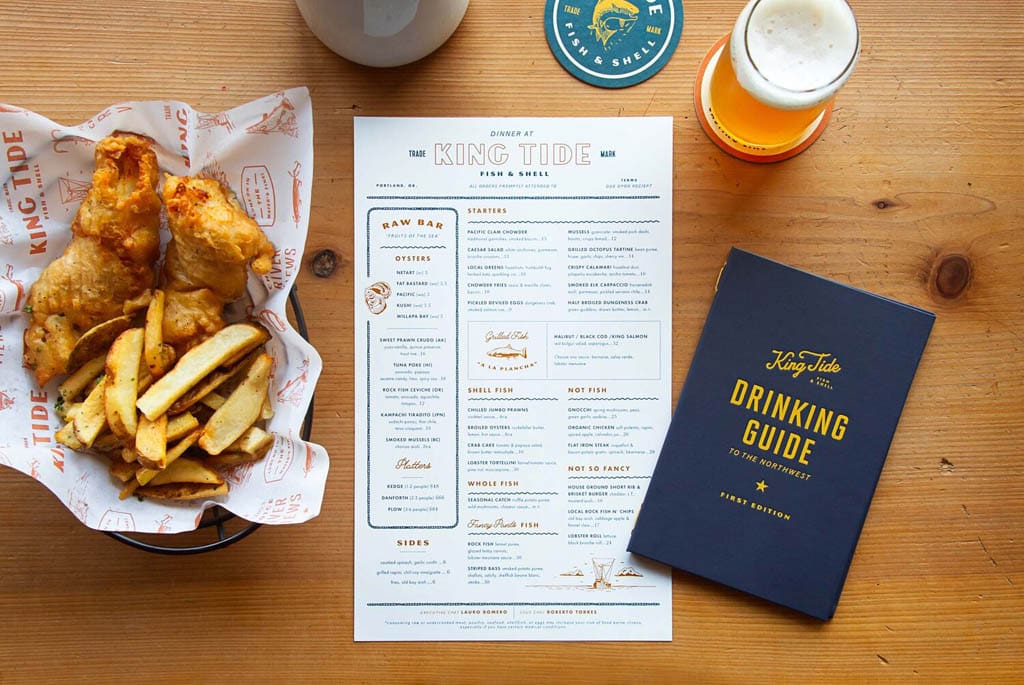 Zobler's Delicatessen Menu Design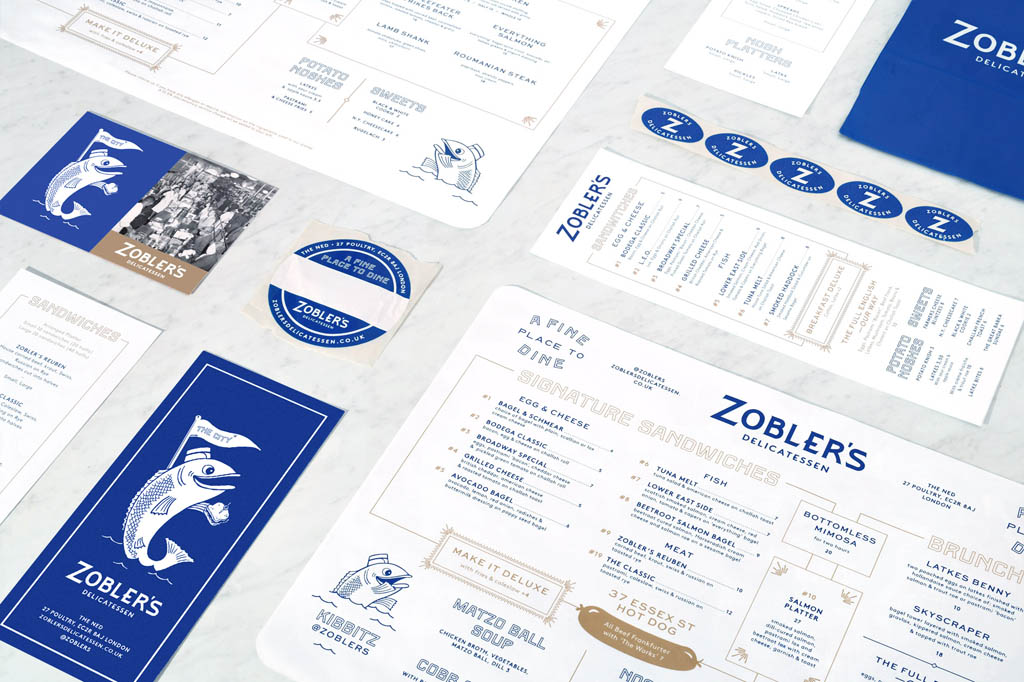 5 Simple Steps to Great Restaurant Menu Design
Your menu is the primary way your restaurant advertises itself to people. The menu should convey your restaurant's personality, brand values, and the kind of food it serves. It should also make customers want to return and share their experiences with others.
Here are some of the more essential steps to consider. We recommend hiring a graphic designer for the layout since they will know how to represent your brand through color, type, images, and graphical elements.
1. Limit Options & Reduce the Burden of Choice
Limit the number of options on your menu. When you have a lot of items on a menu, people don't know what to order. When there are fewer options, people tend to be more decisive and make a decision more quickly.
2. Reduce Pricing Fears
When ordering a meal at your restaurant, diners will be more likely to spend more if the dollar signs ($) are omitted from the menu. Studies have shown that menus with dollar signs make guests feel like they're spending lots of money.
3. Highlight High-profit Items by Using the Golden Triangle
The Golden Triangle is a menu layout that highlights high-profit products and maximizes the space for them.
Some experts claim that your eyes start at the top of the page when you're reading a menu and move to the top right, then down, then across the bottom, known as The Golden Triangle. Others claim that people are drawn to the top-right of the menu or upper-left corner.
Place higher-priced plates at the top left, top right, and center of your menu. You can also highlight items with boxes, lines, color, labels, and icons.
4. Use White Space to Improve Reader Comprehension
White space is the area of a document or webpage that does not include text or images. White space is essential because it makes your content more readable and allows your reader to focus on the information you want to get across. White space makes your content look clean, clear, and organized.
5. Stay Consistent with Your Brand
The menu should reflect the overall brand, personality, and style of the restaurant. A simple menu with text can be appropriate for a serious, upscale restaurant. A flashy menu can appropriate for a fast-food restaurant.
The design should also follow the overall design of your other marketing materials such as logo, business cards, website, and social media
Conclusion
When you're in the restaurant business, having a well-designed menu is very important. Just like your restaurant's logo and your business card, a menu is a central part of your brand.
I hope this article has given you some tips and ideas for your restaurant menu, which will be an important step in crafting your brand.
If you haven't yet created a logo for your restaurant, I recommend you check out my list of 27 Restaurant Logo Design Ideas (Images + Tips).
And, if you are also looking for business card inspiration check out this article: 25+ Creative Restaurant Business Card Designs.