As a restaurant owner or manager, I'm sure you already know how important it is to promote your restaurant on Yelp.
But what about Yelp Guest Manager, the FOH restaurant management platform Yelp launched in 2021?
This post will help you decide whether this quickly evolving FOH system is right for your restaurant or cafe.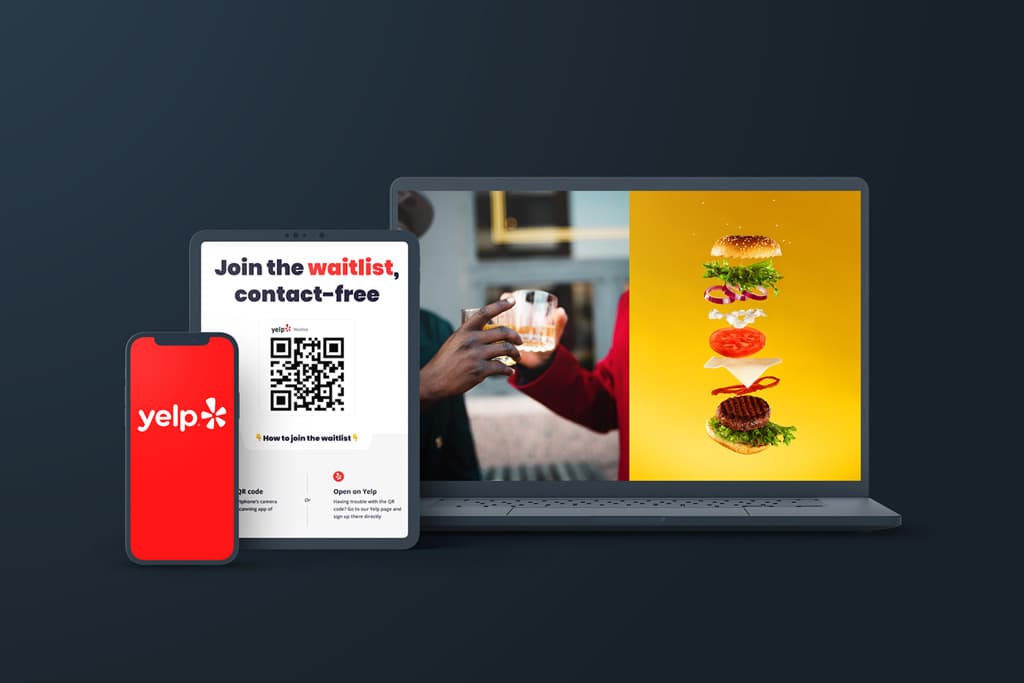 What is Yelp Guest Manager?
Since 2019 many industries have shifted their business models to suit their customers' needs and demands while keeping safety in mind.
With the advent of food delivery services such as UberEats and DoorDash, an entirely new world has been opened to millions of hungry consumers.
However, these solutions have not always proven effective for businesses and restaurant owners.
This is where Yelp Guest Manager comes into play.
Yelp is one of the world's largest and most popular websites, receiving more than 178 million monthly visitors. Each day, more than 3 MILLION searches are conducted on Yelp by customers searching for a new restaurant or local eatery.
Yelp Guest Manager helps restaurants manage their front-of-house operations with one fully integrated solution while taking advantage of Yelp's large user base and tools like Yelp Ads to promote your restaurant to these customers.
The solution has developed out of Yelp Reservations and Yelp Waitlist and now also includes the following products:
Yelp Kiosk (as an add-on for $49/month)
Yelp Takeout
Yelp Connect
Yelp Ads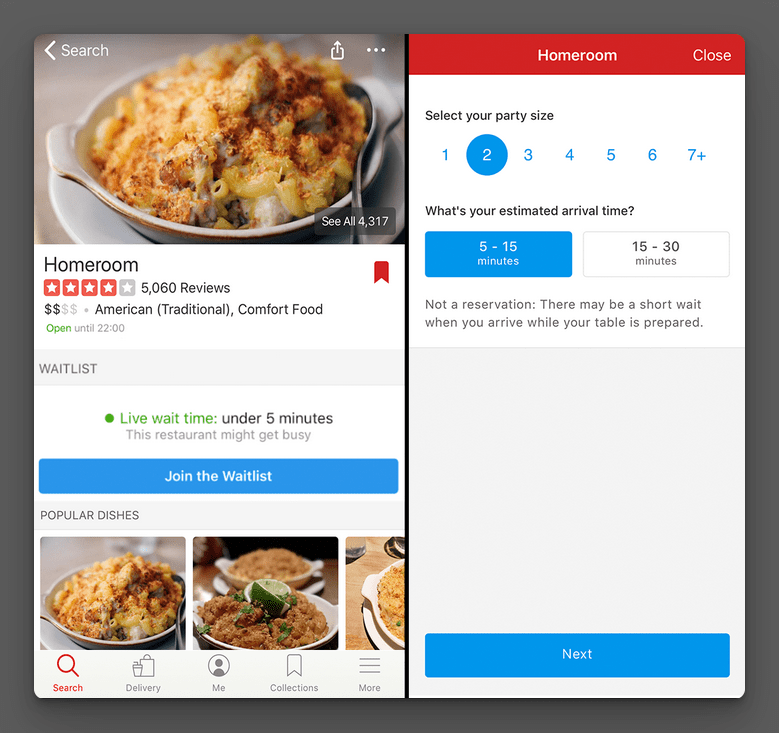 Yelp Guest Manager Features
Before getting started with Yelp Guest Manager, familiarize yourself with the platform and its features for customers and restaurant owners.
Features that help Yelp Guest Manager to stand out include:
1-Click Status Updates: 1-click status updates are extremely beneficial to customers who have placed a takeout order, kitchen staff, and restaurant managers. The ability to consistently monitor and receive ongoing order updates is a way to prevent overload on wait and cooking staff, especially during peak hours.
Waitlist & Reservation Management: Manage your restaurant's waitlist and individual reservations from one location using Yelp Guest Manager.
Floor Management: Keep a close watch on your restaurant's floor, tables, chairs, and current capacity in just a few seconds using a fully integrated Yelp Guest Manager system.
Predictive Wait Times: Want to help your restaurant to stand out from the rest? You can do just that with Yelp Guest Manager's predictive wait times. Provide prospective and current patrons with predictive wait times before and during their reservation times. Predictive wait times can help to keep customers happy as they wait for their reserved table while reducing abandoned reservations and lost customers altogether.
2-Way Texting: Send and/or receive texts from customers regarding their orders or reservations. Use 2-way texting solutions to keep track of reservations while maintaining ongoing communication with your patrons, especially if they have waited longer than expected for their table and/or reservation.
Capacity Monitor: One of the quickest ways to lose a customer is not to have the ability to seat and serve them. With a built-in capacity monitor solution with Yelp Guest Manager, keep a close watch on peak hours of operation in your restaurant and its overall capacity at all times. Monitoring your restaurant's capacity regularly can also help you streamline staff management and reservation requirements ahead of time.
2 Essential Posts When Growing a Restaurant Business
As you are reading this article, also check out the two articles below!
Search & Discover
If you are concerned about limiting face-to-face contact between patrons and want to offer your customers the ability to wait virtually, using Yelp Guest Manager is highly recommended.
Integrating Yelp Guest Manager's virtual waitlist and reservations feature can give your guests a sense of security while reducing the risk of cancelations or no-shows.
Table Management
Managing the tables at your eatery is easy with Yelp Guest Manager. You can manage reservations, future waitlists, and walk-ins seamlessly and from one central kiosk location.
You can also use an iPad or another compatible device to manage tables and patrons without requiring a staff member to remain at your host stand throughout their shift.
Guest Experience
With Yelp Guest Manager, the object is to help improve your guests' overall experience while encouraging them to come back for another reservation in the future.
Once you have fully integrated Yelp Guest Manager into your business model, you can begin collecting, organizing, and storing the customer data you receive.
Using this data, hone in on the target demographics and audience you intend to reach effortlessly while appealing to their individual preference and personal tastes.
Launching relevant campaigns that resonate with a guest who has previously visited your restaurant is one of the best ways to make a return visitor out of them.
Data & Analytics
When it comes to managing a successful restaurant today, it is nearly impossible to do so if you are not monitoring the data and analytics collected around your food, sales, and customers.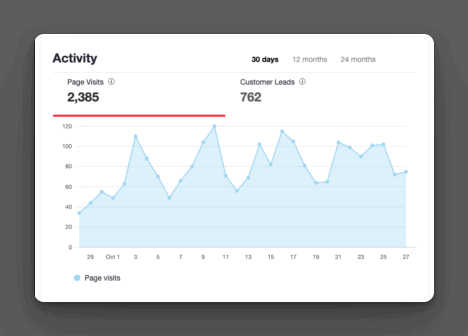 With Yelp Guest Manager, you can access key performance metrics most relevant to your restaurant, seating capacity, and the types of customers you wish to attract to your location.
Data and analytics can also help improve your future campaigns while streamlining the overall management process when staff is on the floor.
Yelp Guest Manager POS Integrations
Yelp Guest Manager provides access to various restaurant POS solutions, and it is now introducing the ability to combine both POS (Point of Sale) and FOH, or Front-of-House integration into the system.
With FOH, staff at your restaurant can breeze through services with automated status updates and the ability to sync your integrated sales system with the table management solutions you use.
With FOH and POS, oversee each table individually to review guests and determine when a check is paid and delivered. Keep tabs on guests without requiring staff to leave your host or wait stand.
Manage total visits, contact information, and specific information about guests from one location.
With the integrated FOH and POS solutions from Yelp Guest Manager, you can also utilize an iPad to manage the FOH from any location inside the restaurant.
Once you have collected and gathered your customer information, you can also leverage the data you possess by exporting it for future marketing campaigns and digital promotions. Turn your one-time customers into regulars by better understanding their individual wants and needs.
Yelp Guest Manager is currently compatible with several restaurant POS systems like Lightspeed, Oracle Micros, and NCR Aloha. (See the full list here).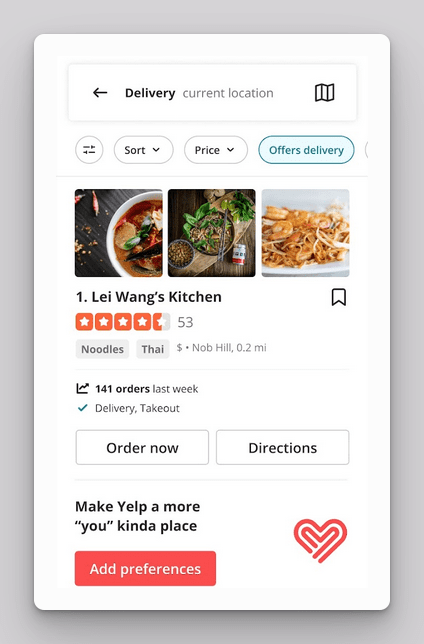 Benefits of Using Yelp Guest Manager
Some of the most notable benefits of using Yelp Guest Manager for any size of restaurant or service today include:
Reduce wait times: Avoid waiting times for your patrons with a built-in reservations solution using Yelp Guest Manager. Keep track of reservations and allow customers to manage their reservations remotely and digitally to streamline operations at all times.
Check customer status: Using Yelp Guest Manager, your staff can quickly check the status of any current customer reservation and customers who have already been seated.
Automated text messaging: A major benefit of Yelp Guest Manager is the ability to receive automated text messages and updates when customers arrive and when reservations have been fulfilled and/or canceled.
Reduce lost tables: Using a fully-integrated seating management solution, keep better track of your tables and reservations, even when you are actively cooking or serving.
Reduce abandoned lines: Providing a clear and concise solution for patrons to view wait times and reservations is one of the fastest ways to reduce line abandonment, especially during peak operating hours.
How Much Does Yelp Guest Manager Cost?
Yelp for Restaurants offers monthly subscription plans so that you know how much you're spending every month. This way, you won't ever have to worry about being charged for something you didn't even use. And you don't have to pay any cover fees.
Yelp Guest Manager Basic costs $99/month and includes features like:
Up to 500 booked covers/month
Waitlist
Reservations
Two-way texting
Analytics & reports
Yelp Guest Manager Plus costs $299/month and includes additional features like:
Unlimited monthly covers
Guestbook & in-app profiles
POS integration
Credit card holds
Customizable floor plan
Yelp Guest Manager Enterprise has custom pricing for 10+ locations and includes:
App integration
Olo integration
Punchh integration
I also want to mention the two following add-ons:
Yelp Kiosk is a perfect solution for restaurants that need to take care of their guests quickly but don't have time or staff available.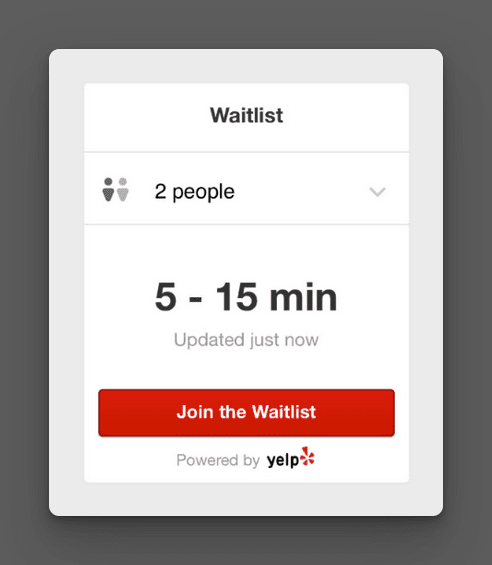 The automated guest check-in and wait time estimates will save your team from data entry headaches so they can focus on other important tasks.
The cost for Kiosk is $49/month.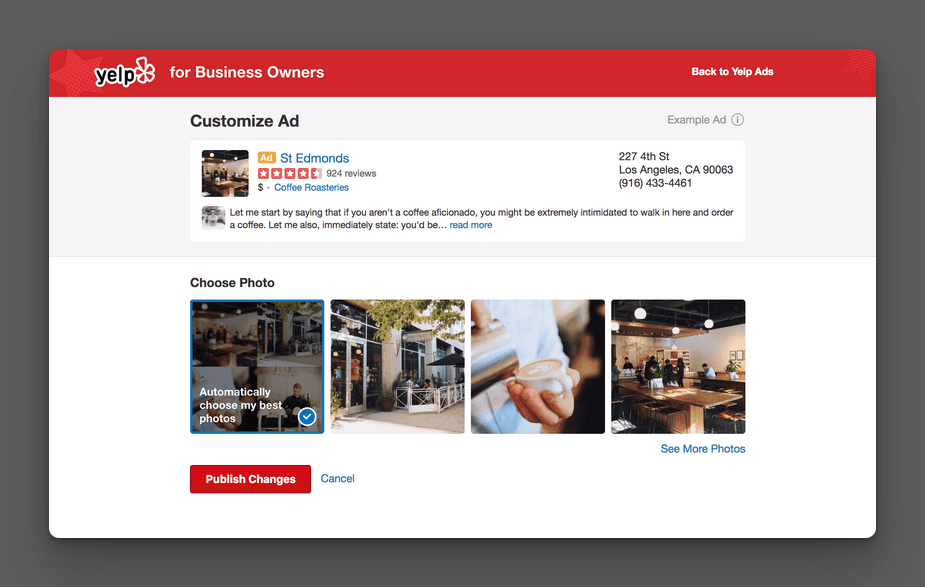 With Yelp Ads, you can reach 80 million potential customers each month.
You can get $300/month of free advertising for six months when purchasing Yelp Guest Manager.
Updates for Yelp Guest Manager in 2023: Integrations with Toast and Reserve with Google
Yelp has announced new integrations and features for Yelp Guest Manager, aimed at helping restaurant owners simplify their front-of-house operations and grow diner traffic.
What this means for restaurants:
Integration with Toast: This integration with Toast, a cloud-based platform for the restaurant community, helps seat guests efficiently and improves operational efficiency. It offers automated table status updates and combines front-of-house and point of sale data to strengthen guest relationships.
Integration with Reserve with Google: Yelp Guest Manager now integrates with Reserve with Google, allowing diners to easily reserve a table or join a waitlist directly from Google Search and Maps. This gives restaurants access to the largest diner network in the US.
Customizable Credit Card Holds: Restaurant owners can now set credit card holds with policies for weekends, holidays, or special events, and customize charges for no-shows or late cancellations.
Advanced Reservation Planning Updates: Owners can customize reservation settings, from diner reminders to host notifications. Staff can easily search for upcoming reservations by guest name or phone number, and smoothly accommodate walk-ins and reservation guests with the Reservation Timeline feature.
Improved Table and Floor Management: New Table Suggestions auto-assign reservations based on party requirements, table size, and availability. Updated drag and drop features allow hosts to easily seat parties, combine, or change tables. Managers can assign reservations, block tables, and adjust restaurant capacity in advance.
Shift Management Improvements: New features enable team leads to build weekly recurring schedules, create one-off shifts for special days, and manage cover flow in advance to prepare for guests before their arrival.
Updates to Yelp Guest Manager in 2022
Staff Stamp. Have you ever overbooked customers due to miscommunication between your wait and hosting staff? With Staff Stamp, staff must include their initials when confirming, editing, updating, or making changes to an existing reservation.
Drag & Drop Tools. Drag and drop patrons and tables together or update your floorplan and available seats on a whim.
Future Floor Planning. This tool allows staff to assign upcoming tables and reservations in advance, blocking off tables and access for as many days as you set.
Floor Plan Editor. The floor plan editor from Yelp Guest Manager allows you to virtually recreate your restaurant's floor plan and seating arrangements digitally for all your staff to view and access as needed easily.
Shift Management. Now you can easily build recurring staff schedules, manage upcoming shifts, and create one-off shifts.
Reservation Timeline. Helps provide staff with the ability to accommodate walk-ins and guests who have made reservations seamlessly and without requiring them to wait even longer.
Table Suggestions. With Yelp Guest Manager's table solutions, your reservations will be automatically assigned and suggested based on availability, table size, and the number of guests in each party.
Credit Card Hold. With the credit card hold features, it is possible to hold a credit card or to charge the credit card for no-show guests and late cancellations.
Reservation Search. Browse for individual reservations based on a phone number or name provided by the individual who completed the initial reservation. Access, view, update, and edit reservations with the click of a button.
Reservation Setting Customization. Manage all of your reservation settings from one location while simultaneously providing diners with reminders and notifications of when their table or the seats they have reserved are ready for them.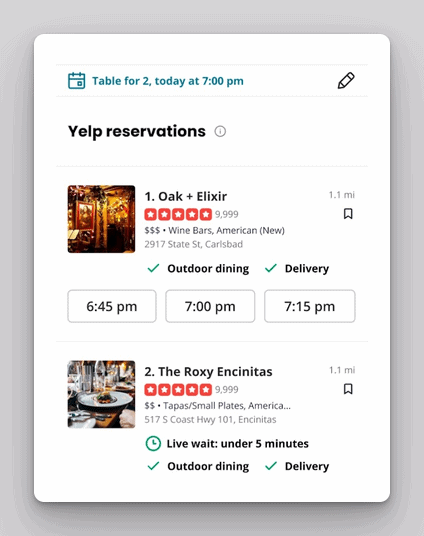 2 Essential Posts When Growing a Restaurant Business
As you are reading this article, also check out the two articles below!
Key Takeaways
Yelp Guest Manager provides various features that will benefit restaurants and diners alike.
Yelp Guest Manager helps restaurants to create a positive guest experience by offering a virtual waiting room and reservations.
Guests can feel safe knowing that they will be seated quickly and efficiently.
Restaurant owners can collect, organize, and store customer data, allowing them to understand their guests and tailor marketing strategies accordingly.
Restaurant owners can gain insight into how their restaurant performs and what needs to change to increase revenue.
Finally, also check out: How to Promote Your Restaurant on Yelp