Are you thinking of starting a Mexican restaurant and looking for good restaurant name ideas? Then you have come to the right place.
In this article, I share 375 awesome name ideas for various types of Mexican restaurants, including taquerias, burrerias, and food trucks.
Mexican food is internationally renowned for its vibrant flavors, colorful decoration, and various spices and ingredients. In fact, traditional Mexican cuisine is on UNESCO's List of the Intangible Cultural Heritage of Humanity, along with French gastronomy and the Mediterranean diet.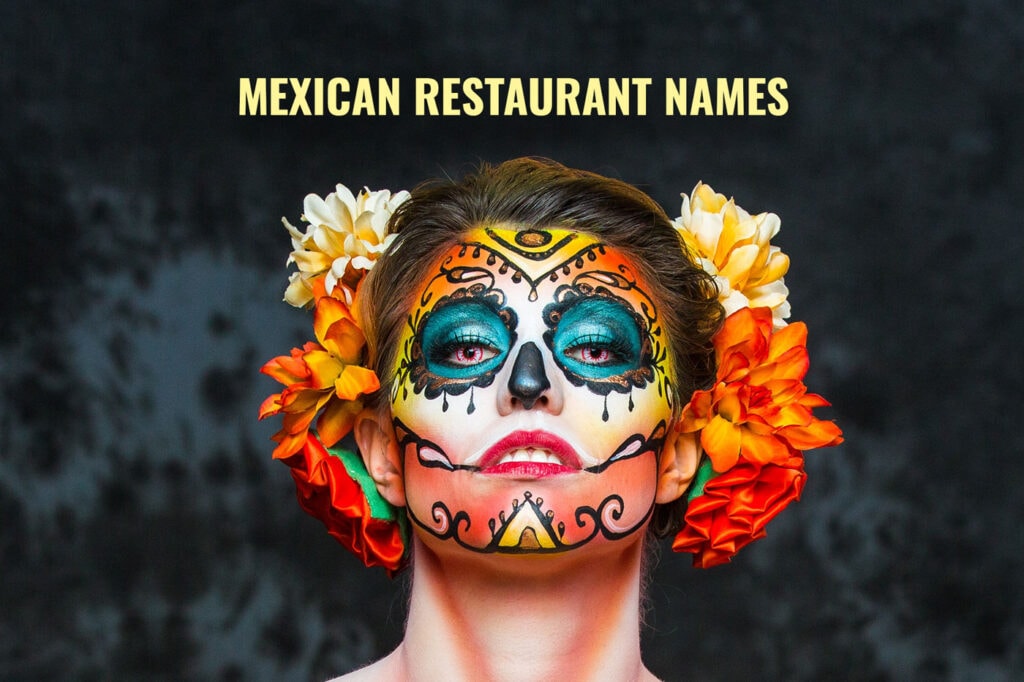 As a potential new restaurant owner, you're faced with many important business decisions. This includes writing your mission statement, designing your restaurant logo, choosing an interior design, and creating an effective restaurant website and menu.
A name is a restaurant brand's first impression. A good name embodies the spirit of the restaurant and will create a lasting impression on customers.
The name should stand out and be easily remembered so that it will spill off the tongue when people are talking about it. A good name should also be able to carry a message or feeling to the customer.
That's why I have also included 3 simple tips on how to name your restaurant at the end of the list.
Now let's get into it!
Unique Mexican Restaurant Name Ideas
Aztec Appetite
Fiesta Flavors
The Salsa Station
Tortilla Tower
El Dorado Delights
Mayan Munchies
Churro Charms
Taco Temple
The Cactus Café
Luchador Lunches
Guacamole Grove
Margarita Mesa
Pueblo Plates
Enchilada Emporium
Cancun Kitchen
Mariachi Meals
The Tamale Town
Habanero Haven
Fajita Fiesta
Tequila Sunrise Suppers
Good Mexican Restaurant Names
Burrito Bodega
Azul Agave
Pico de Gallo Place
Desert Dawn Diner
The Spicy Sombrero
El Paso Eats
Cactus Cantina
The Quesadilla Quarter
Mole Mountain
Sizzling Sopapillas
Chili Pepper Parlour
Tostada Terrace
Hacienda Heights
Viva Veracruz
Mexicali Munch
The Tamale Train
Fiesta Fresco
Zesty Zapotec
Poblano Paradise
Sundown Salsa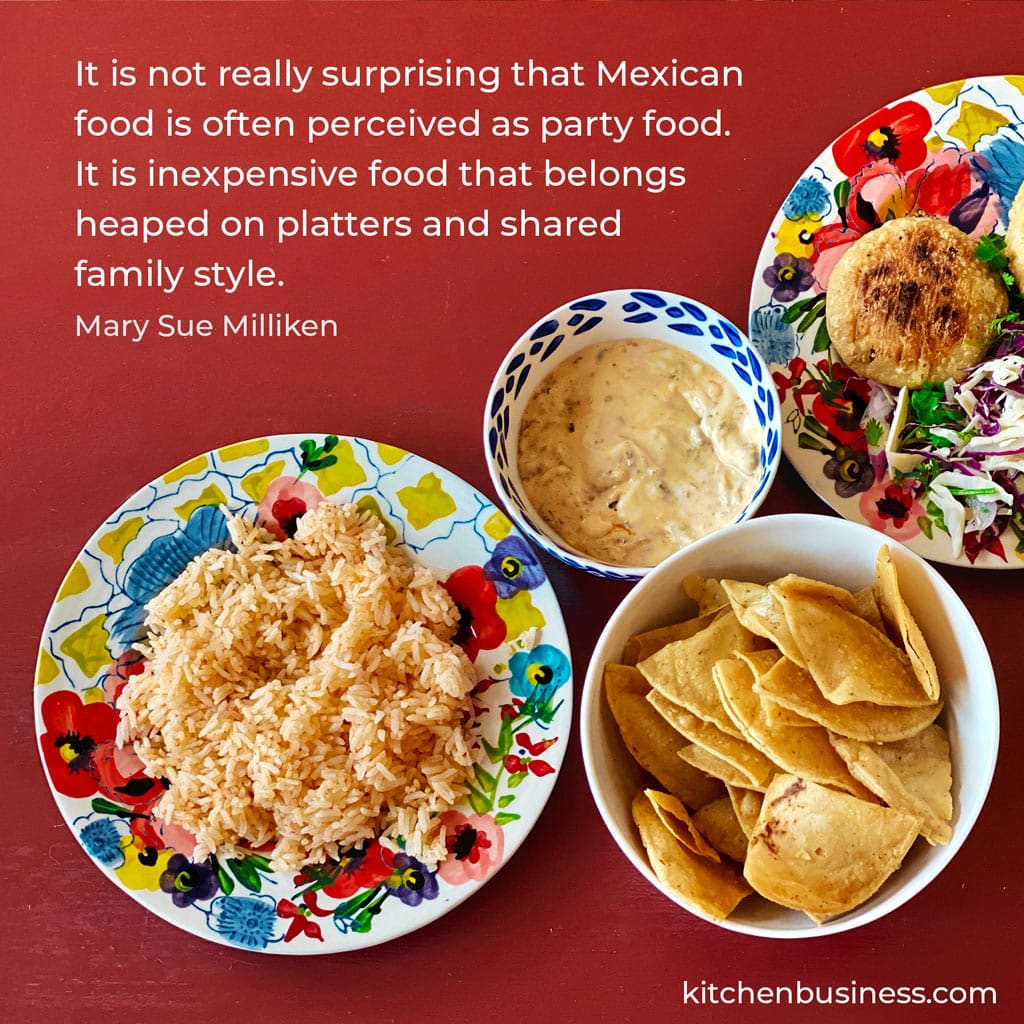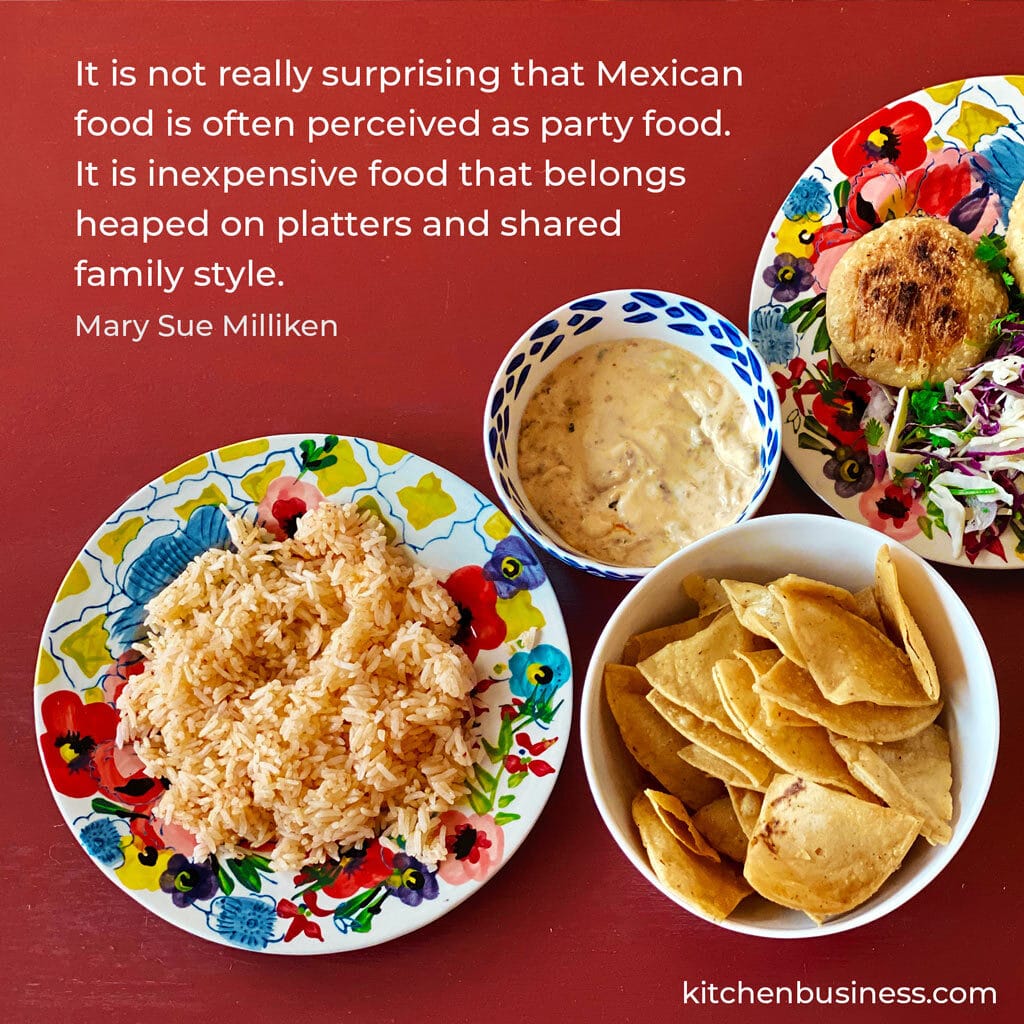 Catchy Mexican Restaurant Names
Cantina La Vida
Fiesta Mexico
El Tio Sombrero
The Sombrero Spot
Vida Pura Vida
Tortilla Street
Salsa Street Grill
Cancun Corner
Guacamole Brothers
Restaurante Habanero
Tomtoms
Chimichurri
Papas A Cantina
El Mercado
Boca Booma
Tres Marias
Borgo Grill
Paxa Latina
Nuevo Trattoria
El Gastrónomo
La Taberna
Don Julio
Los Marineros
La Mansión
La Bahía
El Encanto
Villa Espírito
Gastoria
Tres Sabor
The Sirocco Palace
Palacio de La Sala
Feliz Mango
Salsa Camaron
Restaurant El Pancho
MexiMix
Cactus Amigos
Pastel Azteca
Mas Amigos
2 Essential Posts When Growing a Restaurant Business
As you are reading this article, also check out the two articles below!
Cool Mexican Restaurant Name Examples
Comida De
The Tequila Leaf
Banqueta
Gran Comida
Chateau Salsa
Kazpacho Grill
San Benito's Grill
Pueblo Mexicana
The Aztec Chef
Dos Amigos Aztec
Coyote Grande
Pancho's Texas Grill
Mucho Mucho Burrito
Cantina D'Oro
Coyote Rio Grande
Mexicali Kitchen
Aztec Amigos
Mira Tres Amigos
Aztec Del Sol
Aztec Kitchen & Bar
Taqueria El Coyote
Hot Guacamole
El Mayo Del Salsas
Fiesta San Sebastian
Cafe El Jardin
Casa Latina
Las Tres Vientos
Olive & Vespucci
Bottega De Vita
Salud De Mexico
El Cardenal Roja
Grill Manzanillo
El Adobe
Caramba Grill House
El Patron
Mexxology
Lone Star Mex
The Mexicali Grill
Maya Coyote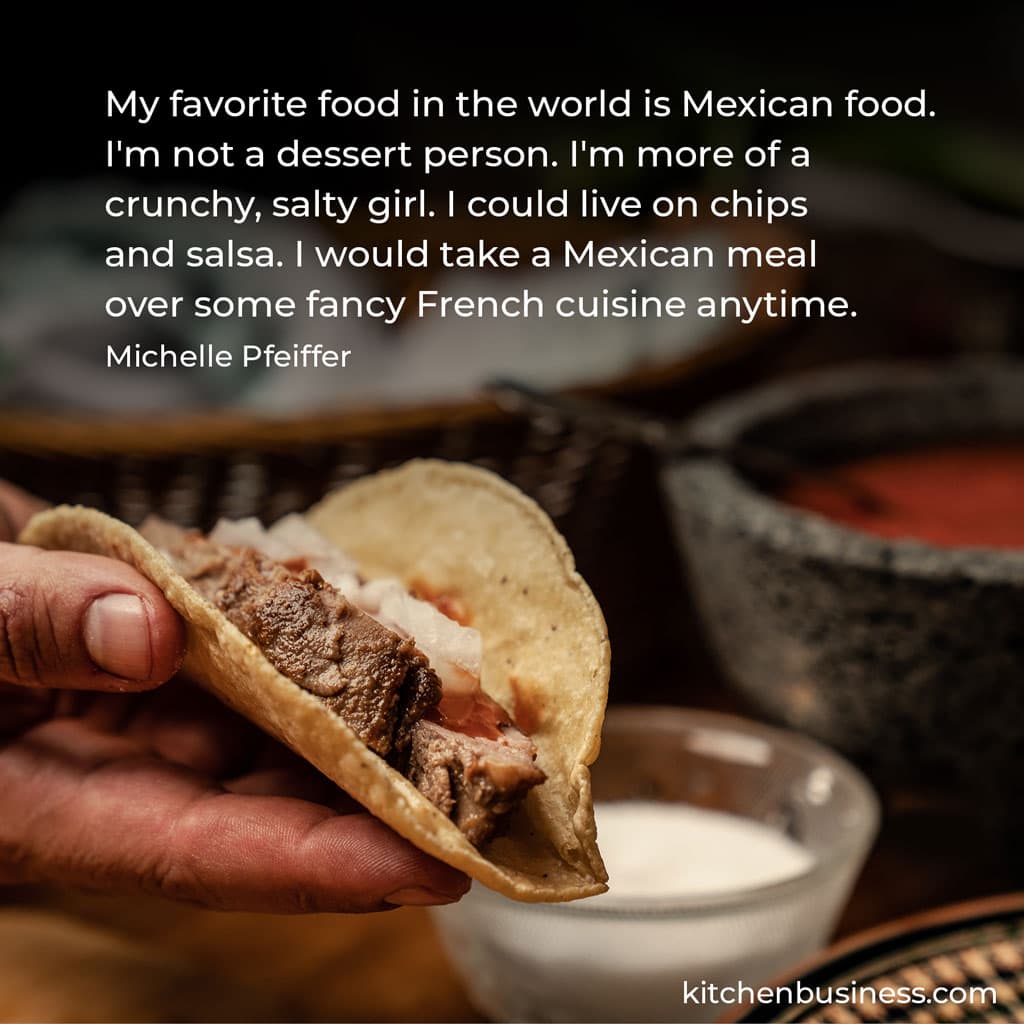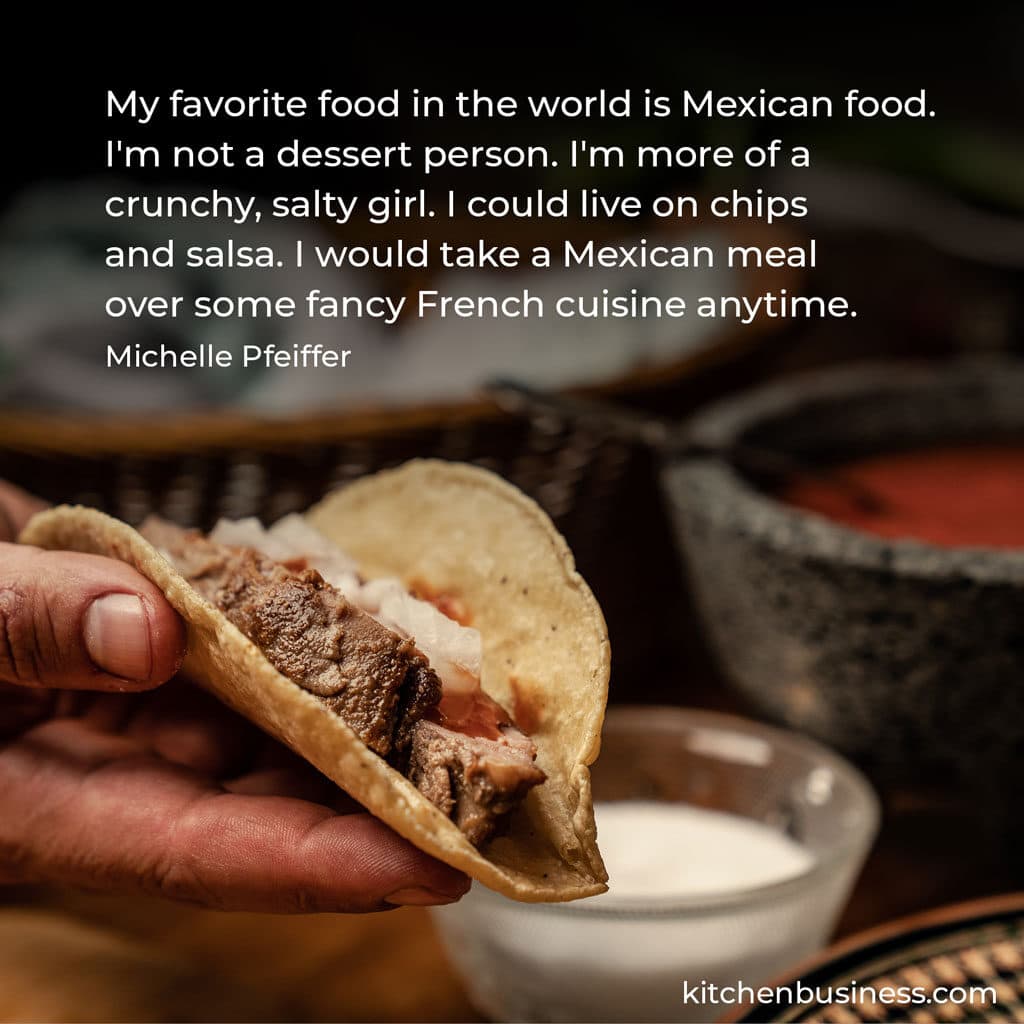 Creative Mexican Restaurant Name Ideas
El Rancho Jalapeño
Fiesta Mariscos
Cabanas and Tostadas
Mexicali Eats
Don Jose Cantina
Amigo Azteca
The Golden Mexican
Masked Chihuahua
Amigos Eatery
El Rodeo
Sombrero Plaza
El Toro
Goya Tamale
Como Pancho
Kosmos Cocina Cafe
Mi Corazón
Sombrero Garden
Playa Del Carmen
Cucina Azteca
Restaurante Tijuana
Cactus Barrio
Plaza Fusion
Maverick Mexico
La Reva Del Sol
Casa Verde Palace
Cactus Street Corner
Río Burgers
La Frita Mariscos
Luxor Hot Tacos
Viva Tamarillo
Gusto Mexican Grill
Madre Dorada
Barrio La Mexicana
Guacamole Paraíso
Luna
Fiesta Famoso
Quesada Mexican
The Sombrero Cowboy
Restaurant Sonora
Pancho Sabor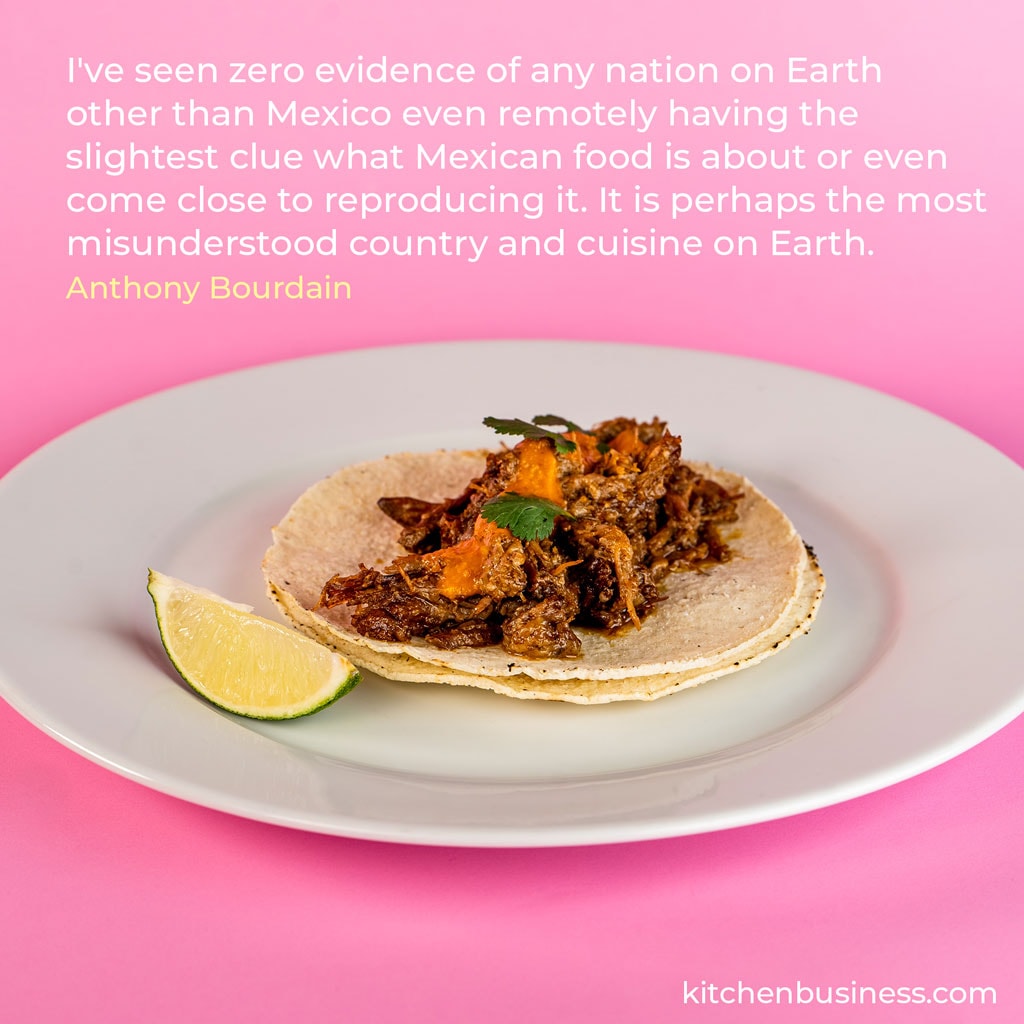 Burrito (Burrerias) Restaurant Name Ideas
Tortilla Garden
Burrito Bandidos
Humble Burrito
Pepe's Burrito Shop
Fiesta Mesquite
Jaguar Burrito
Viva Mexico
Burrito Villa
Buen Gusto Mexico
Mad Bull Burritos
Las Estrella Grande
Sin City Burritos
Hot Box Burrito
El Tres Amigos
Pepeño's Fiesta
Paella Desire
Sangria Fiesta
Salsa Sunrise
Baja California
El Toro
Aroma Burritos
Rio Grande Plate
Burreira Del Rio
The Chihuahua House
El Mirage
The Burrito Beat
Tierra Salsa
Burrito Time
Carmelita's
Comida Aroma
Navarro TexMex
The Arizona Taste
Dos Reales Mexicano
Viva La Tortilla
La Casa Del Parrilla
El Jefe Acapulco
Burrito Boys
Holy Guacamole
Burrito City
Burrito Bone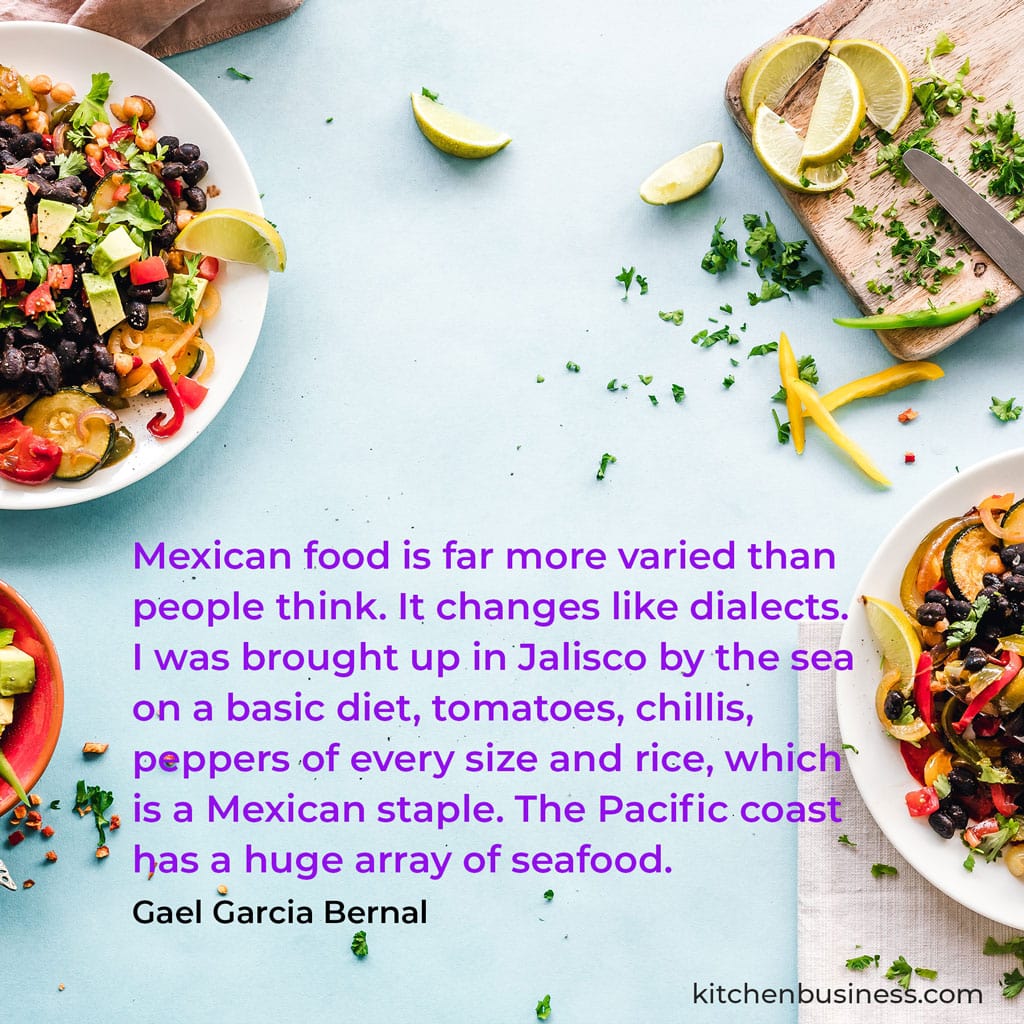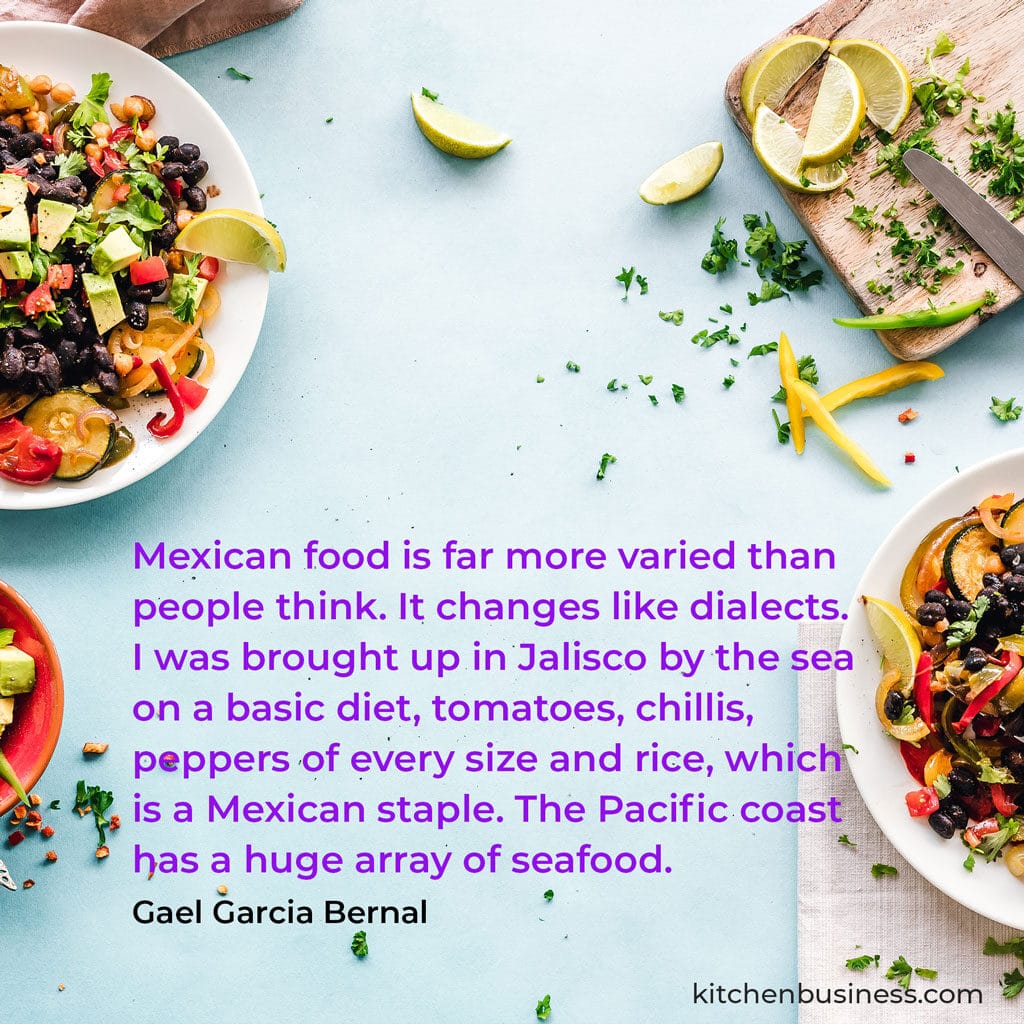 Mexican Food Truck Name Ideas
The Traveling Burrito
The Rolling Mexican
The Rolling Tortilla
Fuego Food Truck
Wings Taco Shop
Burrito Bandits
Tacos On the Run
Taco Town Texas
Taco Truck Club
Big Mamas Taco Truck
Taco Box
Rollin' Burritos
Speedy Gonzales
Rolling Taco Kitchen
Amigo's Food Truck
The Urban Tortilla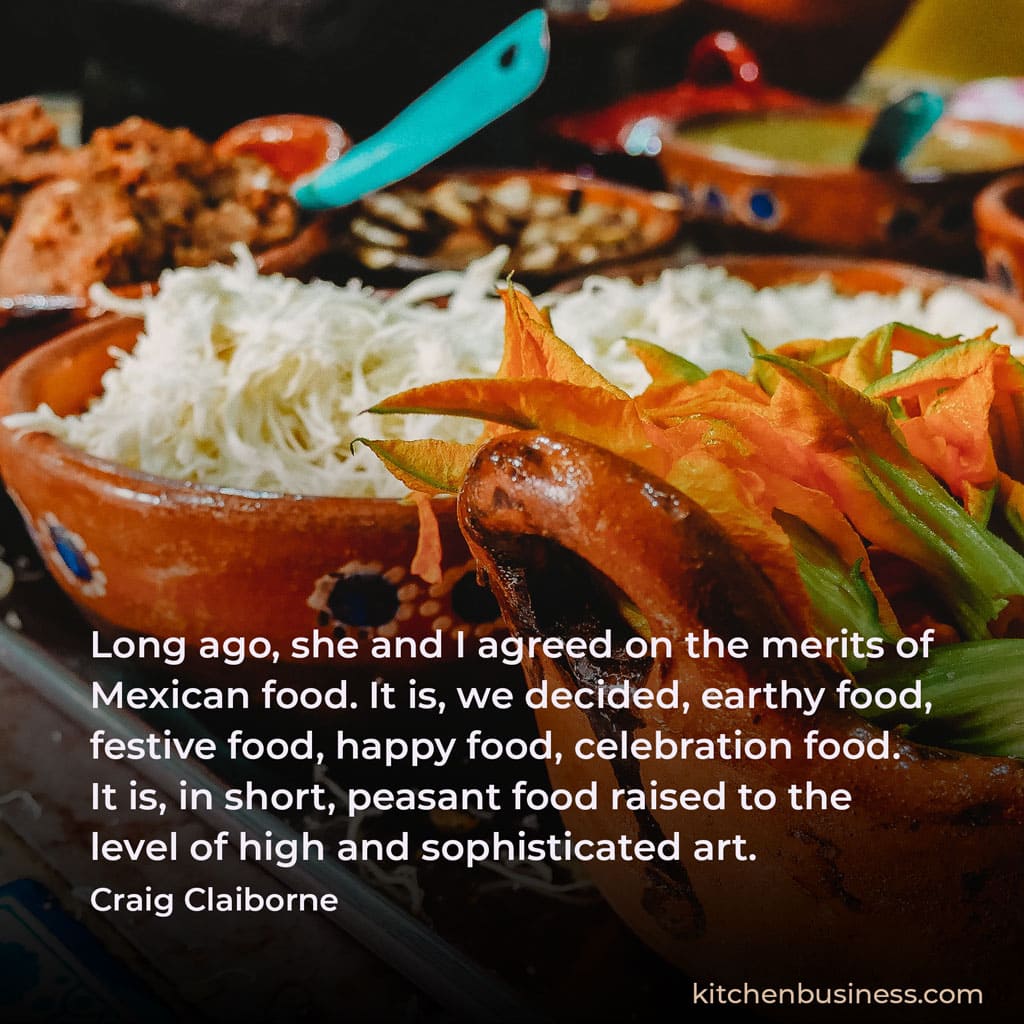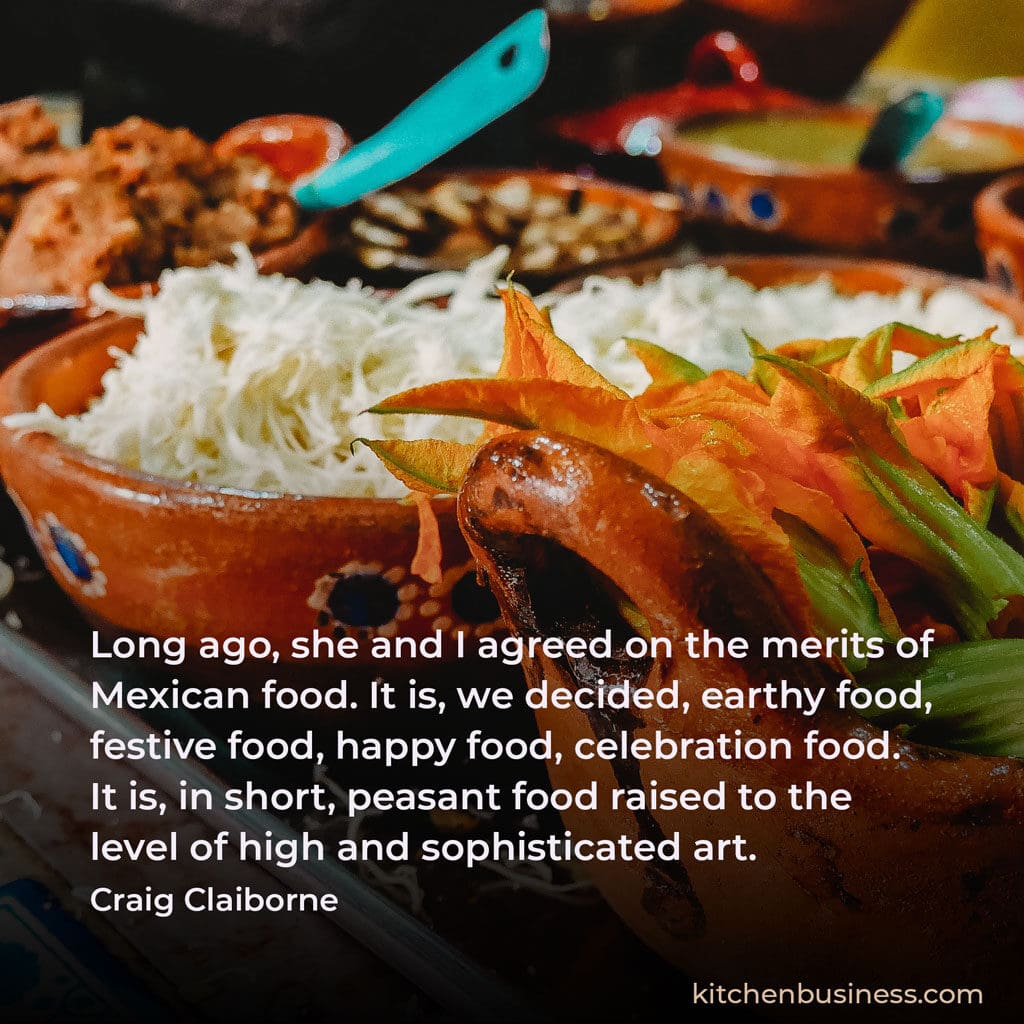 Taco (Taquerias) Shop Names
These are typically casual eateries specialized in tacos and other popular Mexican street foods like tortas and tamales.
Señor Mas Taco
Taco Temptations
Taqueria Tapatia
Street Taco Station
The Rolling Taco
Mexi-Taco Moveable Feast
Tacos Al Fresco
Taco Traditions
The Wholesome Taco
Tasty Taqueria
Taco Treasure Trove
The Taco Territory
The Taco Trolley
The Artful Taco
The Humble Taqueria
Taco Tiempo
Taqueria El Pueblo
El Cactus Taqueria
El Taqueria Maya
Señor Taco Bar
Taqueria Habano
Cuco's Taco Shack
Tacos La Fuego
Taqueria El Salón
Taco Molotov
Taco Del Toro
The Taco Station
Tacos El Habanero
Señor Taqueria
Tacoville
Mad Mex Tacos
The Taco Tribe
Empire Taco Shop
Taquitos El Paraiso
Loco Loco Taco
Salsa Taco
Taco Lab
El Tango Taco
The Taco Bandit
Texas Taco Kings
Tacos Loca
Taco Bros
Taqueria Rio
Taco Maribel
Taqueria El Mango
Salsarita's Tacos
Taco De Tex-Mex
Taco Time
Taqueria Tijuana
Mexicali Taco Co.
Taco & Lime
The Taco Corner
Tacos Mi Amigo
Los Gatos Tacos
Taqueria Los Gringos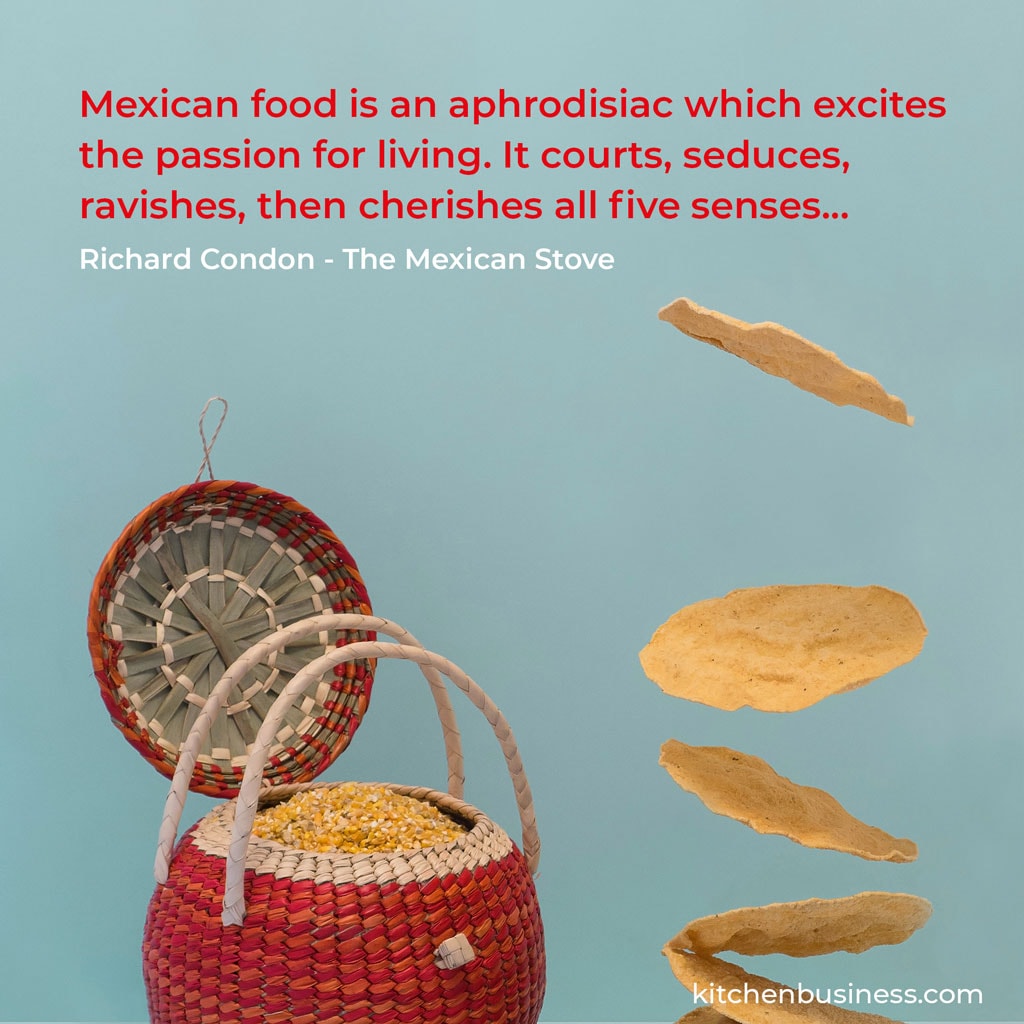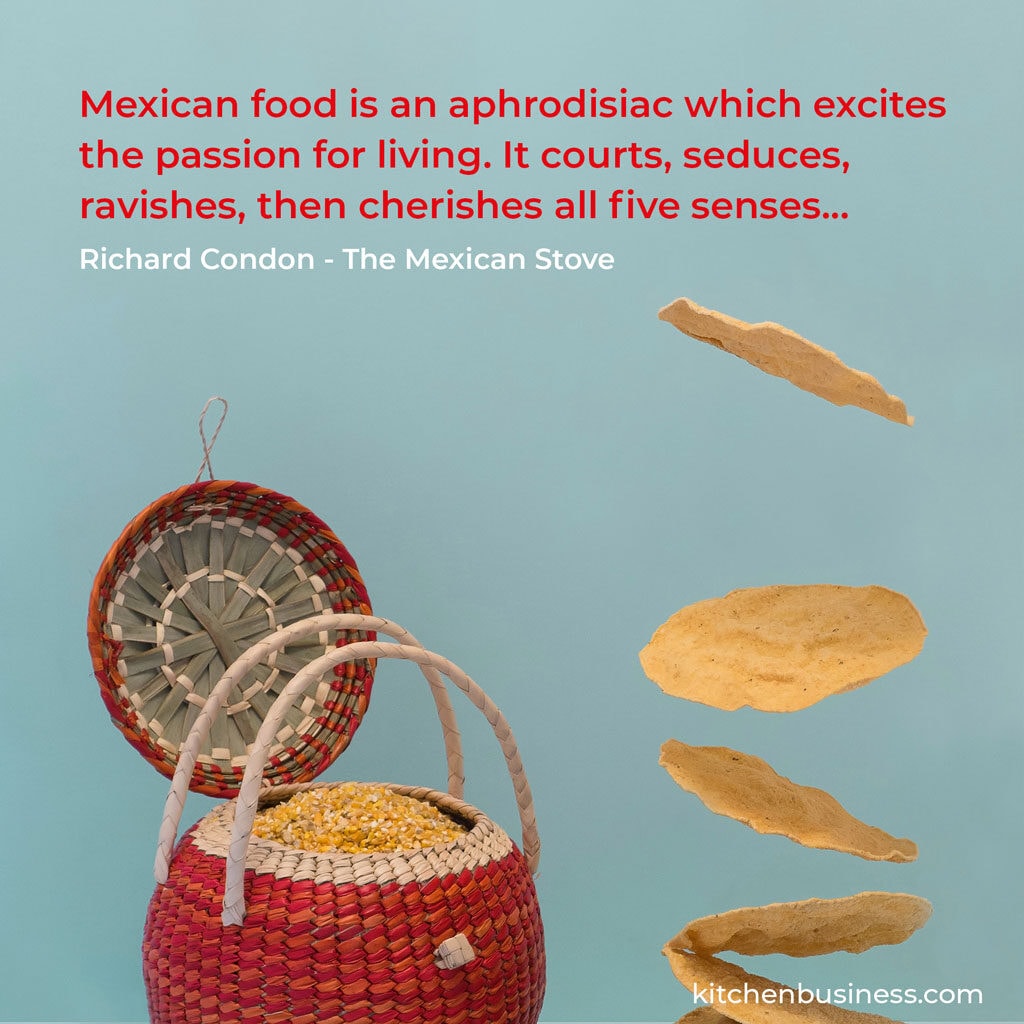 Tex-Mex Restaurant Names
These serve a fusion of Mexican and Texan cuisine, with dishes like chili con carne, fajitas, and queso dip.
Lonestar Tacos
Tex-Mex Treasure
Lone Ranger Fajitas
Chili Cowboy Cantina
Rio Grande Grub
Texican Table
El Paso Eats
The Spicy Stallion
Southern Star Suppers
Ranchero's Feast
The Borderline Bistro
Sunbelt Sizzlers
Texas Twister Tacos
The Pecos Plate
Lone Star Luncheon
Cal-Mex Restaurant Name Ideas
This style of cuisine is a fusion of Mexican and Californian cuisine. Cal-Mex is known for fresh ingredients, grilled meats, and an abundance of avocado and seafood.
The Golden Taco
Pacifico Pescado
Cali-Mex Kitchen
Surf 'n' Turf Tacos
Baja Fresh Bites
Pacific Coast Cantina
Sunsplash Seafood
Avocado Avenue
West Coast Wraps
The Cali Quesadilla
The Zesty Zocalo
The Pacific Pepper
Fresh Coast Fiesta
The Golden Burrito
The Seaside Salsa
Mexican Seafood Restaurants (Mariscos)
Mariscos specialize in Mexican-style seafood dishes, such as ceviche, fish tacos, and seafood cocktails.
Mariscos Marina
Ceviche Cove
Seafood Serenade
Baja Blue
Seafood Sombrero
Mariscos Mosaic
The Prawn Prado
Baja Beach Bites
Mariscos Del Mar
Seafood Sunset
Coral Cantina
Pacific Prawn
Ocean Oasis
The Shrimp Shack
The Oceanic Octopus
Oaxacan Restaurant Names
These specialize in the cuisine of the Oaxaca region of Mexico, which is known for complex moles, tlayudas (a type of Mexican pizza), and mezcal.
Oaxaca Oasis
The Mole Mountain
Tlayuda Terrace
The Zapotec Zocalo
Mezcal Mystique
Oaxaca Orchid
The Oaxacan Octagon
The Tasty Tlayuda
Mezcal Memories
The Mole Mound
Oaxaca Origins
Zapotec Zest
The Oaxaca Olmec
The Mystic Mole
Oaxaca Outpost
Yucatecan Restaurants
These serve the food of the Yucatan peninsula, with dishes like cochinita pibil (slow-roasted pork), panuchos, and various seafood dishes.
Yucatan Yummies
Mayan Meal House
Cochinita Corner
Yucatan Yacht
Peninsula Plate
Yucatecan Yolk
The Mayan Munch
Yucatecan Yellow
Peninsula Pantry
The Mayan Mesa
Yucatecan Yurt
The Yucatan Yard
The Pibil Place
The Mayan Market
Yucatan Yesteryears
Modern or Upscale Mexican Restaurant Names
These often experiment with traditional Mexican dishes, offering a contemporary or gourmet twist, often in an upscale dining environment.
Modern Mexico
Gourmet Guacamole
Haute Habanero
Chic Churros
Contemporary Cantina
Sizzling Sopas
Mexi-Mingle
Upmarket Uxmal
Posh Poblano
Chic Cilantro
The Mexican Marquis
The Gourmet Grille
Mexi-Majestic
Modern Mexi-Meal
Posh Puebla
Poblano Restaurants Names
They serve the food of the Puebla region, which is known for dishes like mole poblano and chiles en nogada.
Poblano Panorama
Puebla Plate
The Nogada Niche
Poblano Peppers Place
The Spicy Serape
Puebla Pico
The Poblano Pantry
The Nogada Nest
The Puebla Peppers
Poblano Palette
The Poblano Pecan
Puebla Pecan Paradise
The Poblano Place
The Puebla Plaza
The Spicy Poblano
2 Essential Posts When Growing a Restaurant Business
As you are reading this article, also check out the two articles below!
3 things to consider when naming your Mexican restaurant
1. Start with considering your offering and your customers:
What type of restaurant is it? traditional cuisine, tacos, burritos, etc.
What is the atmosphere of your business? Fine dining, family-oriented, on the corner, etc.
Which neighborhood or district is your cafe located in? Soho, Times Square, New York City, etc.
What type of customers do you have? Singles, couples, office workers, etc.
2. What are your values and background:
Consider your restaurant's mission statement and values first. What story do you tell your customers with your name?
Effective marketing is based on articulating and extending a harmonious concept from the inside out. Communicating what defines your business is how to engage potential customers because it puts your story in context.
3. The best restaurant names often have a good story behind their name
See if you can find some interesting story or fact about the history of your building or the neighborhood and incorporate that into the name. This story can also be used when creating your restaurant slogan or tagline
Conclusion
We hope this article will help you to come up with a clever name for your restaurant.