Are you trying to come up with a catchy slogan for your restaurant?
Then you've come to the right place.
In this article, we've collected restaurant slogans and tag lines that can accompany your restaurant name and brand.
We'll also show you examples of good slogans from existing restaurants. These examples will give you more ideas on how to establish your business brand.
At the end of the article, we discuss the difference between a mission statement and a slogan & tagline. Then we take a look at some examples of mission statements from three restaurants.
Finally, we conclude with a guide on how to create a slogan that will be appropriate for your eating establishment.
Now, let's take a look at the slogans!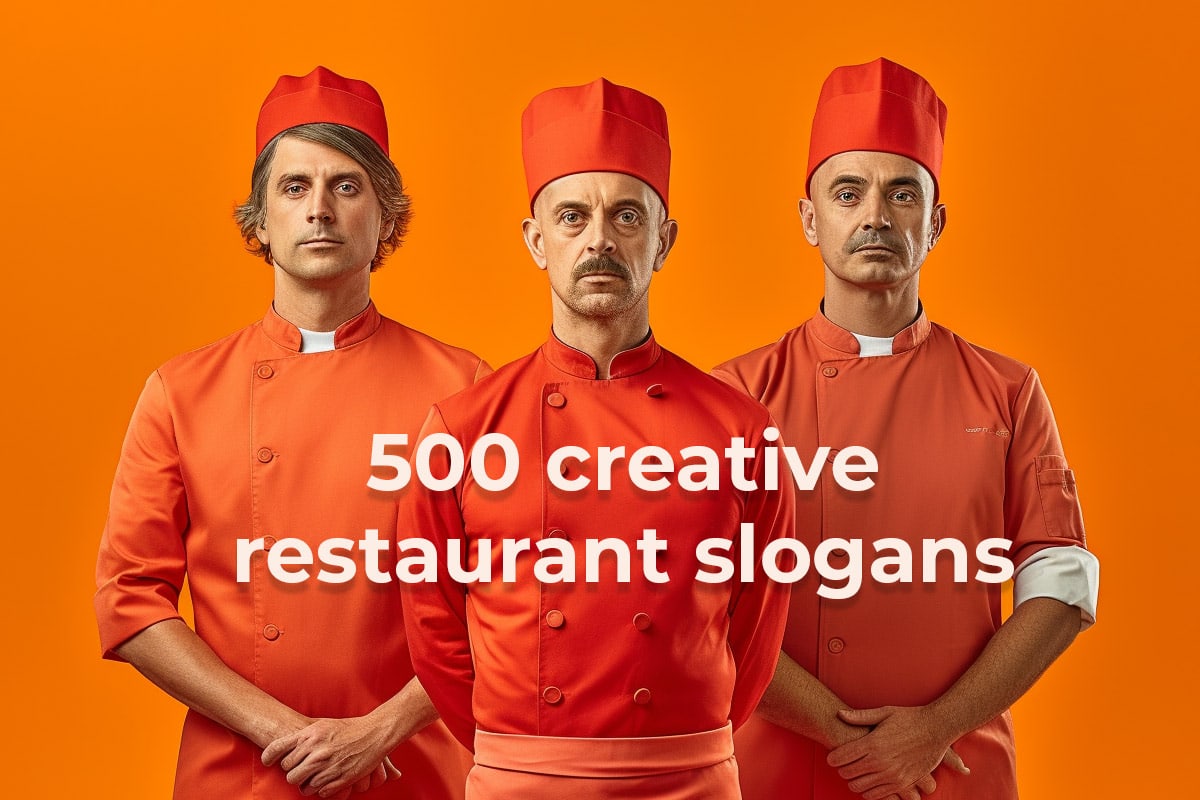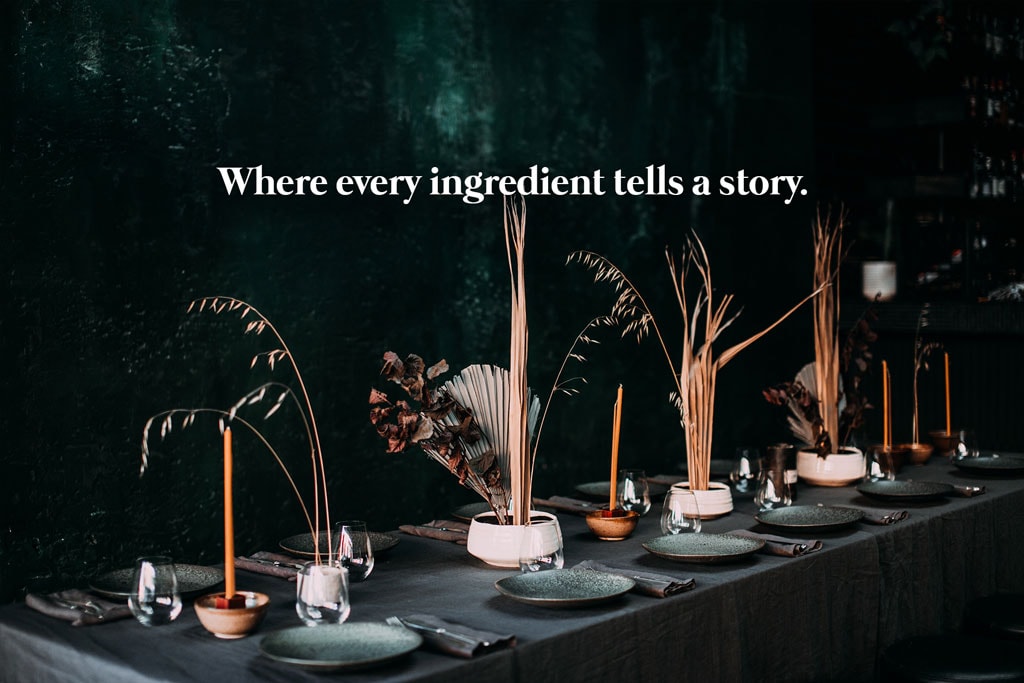 Creative Restaurant Slogans
Where every ingredient tells a story.
Where Every Dish is a Journey
Taste the Extraordinary
Culinary Delights, Crafted with Passion
Experience the Symphony of Flavors
Savor the Moments that Matter
Indulge in the Art of Dining
Creating Memories, One Bite at a Time
Where Food Meets Imagination
A Culinary Oasis in the City
Experience the Magic of Dining
Where your food dreams come true.
The Good Food Experience.
There's a recipe for every life.
To eat is to live.
Fresh food, fresh ideas.
Delicious food with meaning
Food with a story.
Flavour so good you'll try to eat with your eyes.
Taste the rainbow.
The flavors of life are just a bite away.
A feast for all five senses.
Where the Southern charm meets the California vibe.
Come for the food, stay for the atmosphere.
The first bite will blow your mind. The second will transport you to another dimension.
A time-honored experience with a modern twist.
Deliciously modern.​​​​​
Perfection is not a destination but a journey.
A culinary adventure for all the senses.
A place where food, design, and ambiance come together to create a memorable experience.
A sensory experience.
Enjoy our seasonal menu and experience the beauty of naturalness.
A new way to experience food.
Food so fresh the chef has to run outside and shout.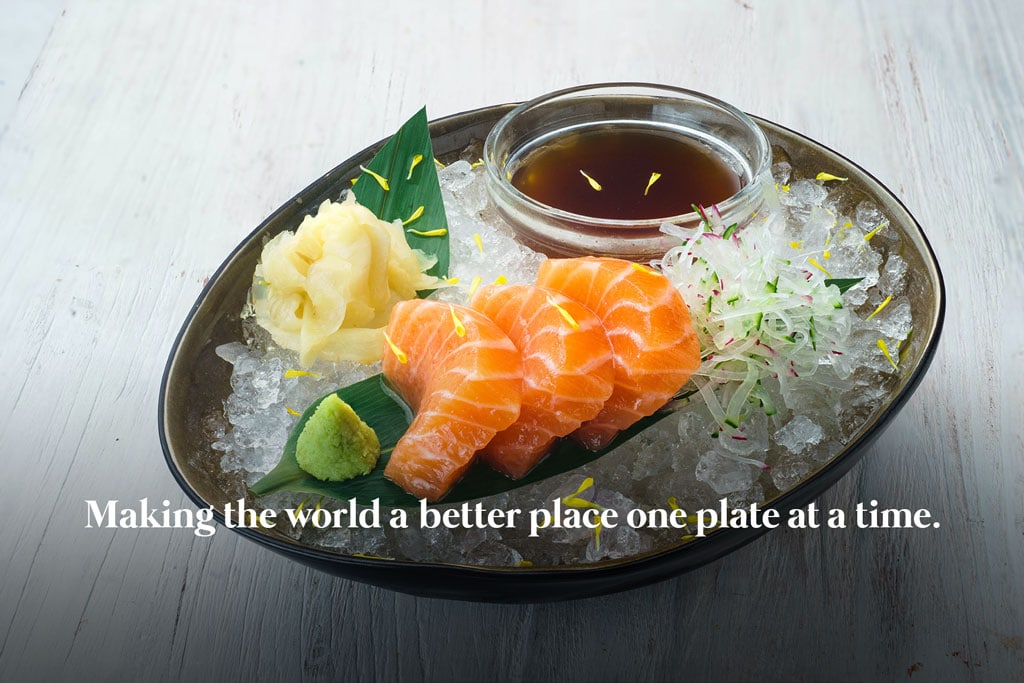 Catchy Restaurant Slogans
Life is too short for bad food.
Your Passport to Global Flavors
Where Every Meal is a Celebration
Taste the Adventure
A Gastronomic Journey Awaits
Where Culinary Dreams Come True
Where Flavor and Ambiance Unite"
Indulge in a Symphony of Taste
Experience the Culinary Kaleidoscope
Your Gateway to Gourmet Delights
Savor the Artistry of Our Kitchen
The best place to eat is where the chef loves to cook.
Farm to table, family-style.
Food with soul.
Eat well. Do good.
Simple food. Simple life.
The local favorite.
Let's Eat.
Good food, Good life.
Making the world a better place one plate at a time.
Live to Eat.
The magic of the kitchen.
​​​​​​​Food lovers unite.
Spice it up.
The place for real food.
Eat your heart out.
Eating is always a good idea.
Where food meets soul.
The best memories are shared.
Savor the flavors.
A farm-to-table restaurant that uses all-natural ingredients.
If you're hungry, come on in!
Fine dining, without the pretension.
Five-star taste for everyone.
2 Essential Posts When Growing a Restaurant Business
As you are reading this article, also check out the two articles below!
Clever Restaurant Slogan Ideas
True ingredients, true flavors, true passion.
Good food doesn't need to be complicated.
The finest cuisine is close to home.
Good Food in a Friendly Place.
Food with a smile.
The taste you'll remember.
Each day, a new tasting experience.
The best ingredients, simply prepared.
Nurture your passion for food and life.
A small, intimate, and inviting space for an unforgettable meal.
Fresh is the taste.
An experience you won't forget.
The most important meal of the day.
Something you'll remember.
We give food a flavor.
Follow your taste.
A dining experience worth sharing.
The best food, made by good people.
Come eat with us.
Let's enjoy a meal together.
A modern restaurant with a menu that will make your mouth water.
Let's get back to the kitchen table.
Enjoy pure, natural, nutritious food that tastes amazing.
A modern take on the classic diner.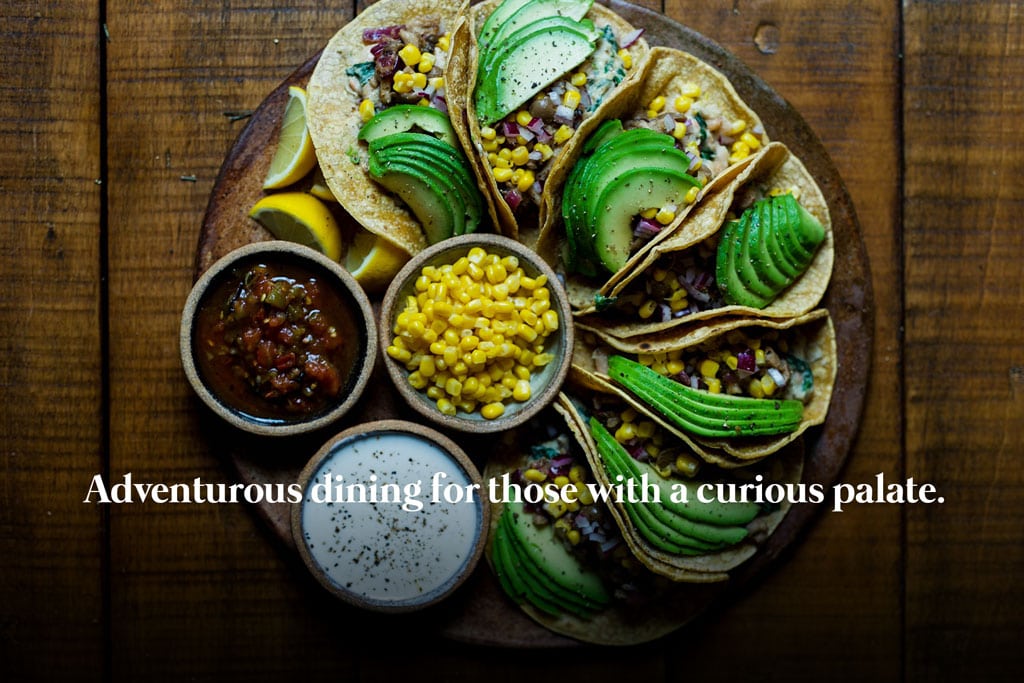 Asian & Fusion Restaurant Taglines
Food with Soul.
Blending Cultures, One Dish at a Time
Experience the Fusion Revolution
Where East Meets West on Your Plate
Taste the World in One Bite
Unleashing Flavor Fusion
Culinary Borders Redefined
A Melting Pot of Flavors
Fusion Cuisine, Infinite Possibilities
Where Tradition Meets Innovation in Every Bite
Serving Comfort Food with a Smile.
The most exotic, exciting restaurant in town.
Serving up Soul.
Where a taste of China comes alive.
Modern comfort food.
Comfort food with modern style.
A Halal restaurant with dishes for everyone.
Taste the Mediterranean culture.
Satisfy your soul with our Creole cuisine.
New flavors and old memories.
Experience a true taste of China.
A Fresh Perspective.
Taste the world.
Food for the soul.
A perfect blend of French and global cuisine.
Food that surprises and delights.
Taste the melting pot of India's diverse flavors with every dish.
A meal designed to be explored and experienced in the moment.
Adventurous dining for those with a curious palate.
Let us take you on a culinary journey.
A simple meal shared together.
A Restaurant in Portland that will transport you to Japan.
We're not just a restaurant. We're a cultural experience.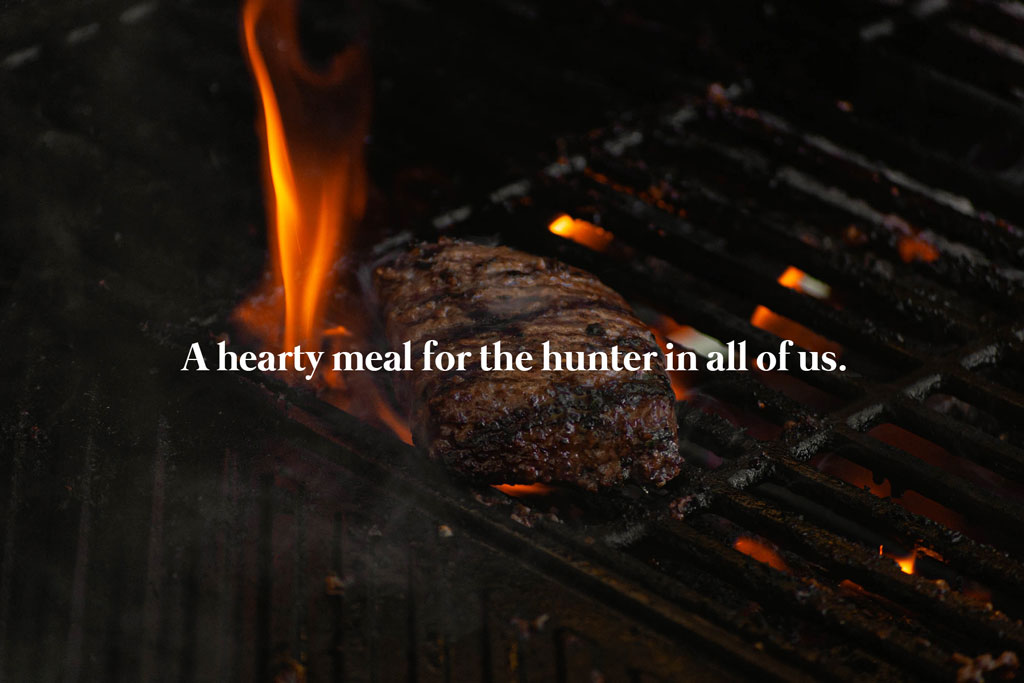 Fast Food, Pizza, Burger & BBQ Restaurant Taglines
When you are hungry, we will feed you.
Fast. Fresh. Fantastic.
Quality Food, Served Quick
Casual Dining, Serious Flavor
Fast Meets Fresh Here
Quick Bites, Long on Taste
Where Speed Meets Savor
Fast Casual, Slow-Cooked Flavor
Fast Food, Serious Flavor
Quick Bites, Big Delights
Fast and Fresh, Just for You
Savor the Speed
Fast Food, Slow-Cooked Taste
Quick Eats, Long on Flavor
Fast Food, Unforgettable Experience
Speedy Service, Savory Satisfaction
Fast Food, Full Flavor
Quick Meals, Quality Moments
Fast Food, Slow Savored
Speedy Bites, Savory Delights
Fast Food, Freshly Made
Quick Service, Quality Taste
Fast Food, Flavor Forward
Quick Eats, Quality Treats
Fast Food, Freshly Crafted
Speedy Service, Savory Surprises
"Fast Food, Made Fabulous"
Quick Bites, Quality Delights
Quick Service, Quality Meals
Casual Pace, Exceptional Taste
Fast and Fresh, Just for You
We cook simple food. For real.
Our burgers are made for meat lovers.
This is what a burger should taste like.
Pitmaster perfection.
BBQ made with real fire.
When it comes to BBQ, we're the experts.
Do you want ribs? We've got ribs!
Leave with a full stomach and a happy heart.
The fire inside.
It's a neighborhood gem.
A hearty meal for the hunter in all of us.
Our pizza is lovingly handcrafted, stone-baked, and delicious.
Pizza without borders.
Real pizza. Real fast.
Eat, Drink and Be Merry.
When you're here, you're family.
An honest slice of pizza.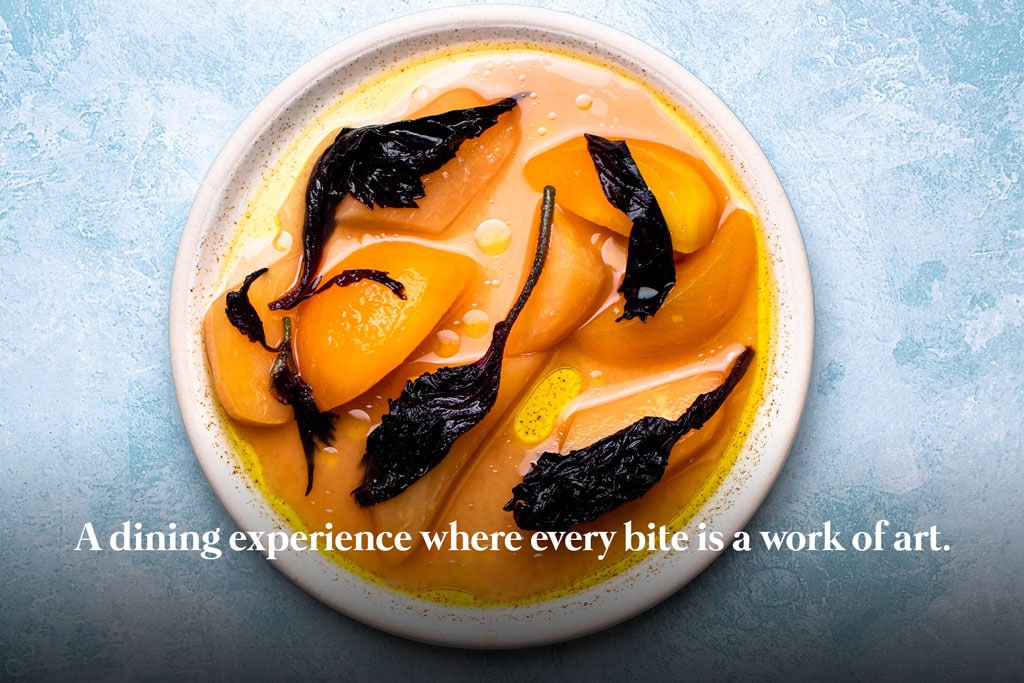 Fine Dining Restaurant Slogans
The tradition continues.
Where food comes first.
An intimate and exclusive experience
Great food is about more than what you put in your mouth.
Connoisseur of Food.
A restaurant where nature, craftsmanship, and love come together.
Fine food in a unique environment.
A place where food lovers come to eat.
The good life is waiting for you.
Come for a drink, stay for a meal.
Relax, unwind, and enjoy the finer things in life
Let's create memories that will last a lifetime.
A destination for food lovers.
Inspired by the seasons, our tasting menus offer fresh, local ingredients in unique flavor combinations.
Immerse yourself in an experience that transcends the ordinary and restores your faith in the power of food.
A dining experience where every bite is a work of art.
A contemporary fine-dining experience in the heart of (your choice).
A unique, theatrical experience where each table is its own foodie experience.
Fine dining with a contemporary edge.
A refined experience for those who appreciate the finer things in life.
The future of fine dining.
Where the chefs and gardeners work together to create a unique dining experience.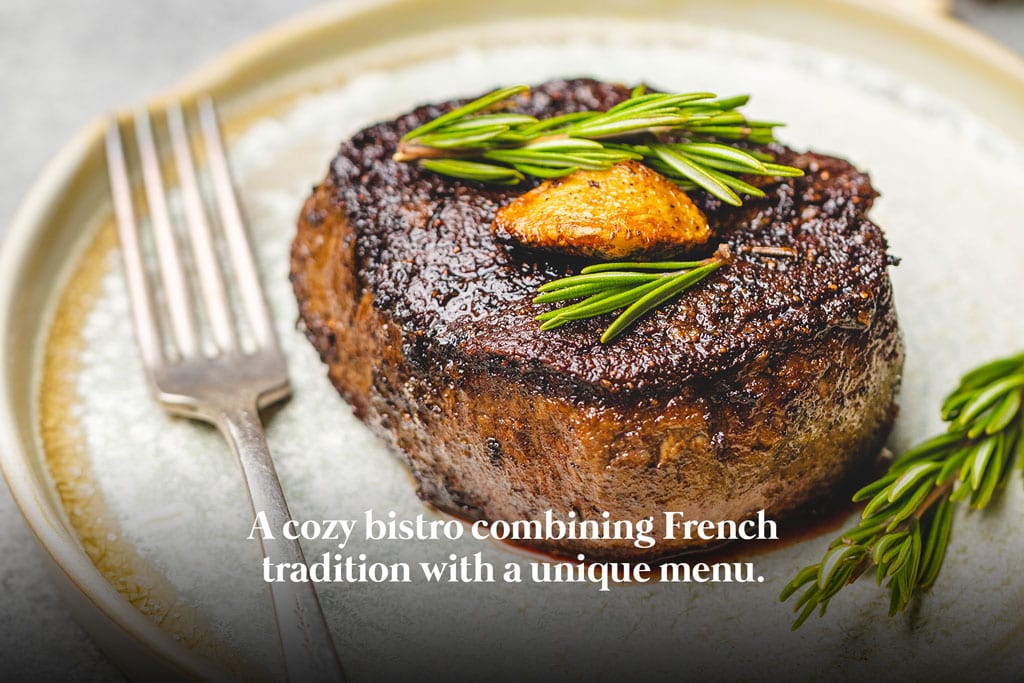 French-style Restaurant Slogan Ideas
A Taste of History
Savor the Art of French Dining
Experience the Elegance of French Cuisine
A Taste of Paris in Every Bite
From the Heart of France to Your Plate
Indulge in the French Culinary Tradition
Experience the Joie de Vivre of French Dining
A French Affair to Remember
Savor the Sophistication of French Cuisine
Bringing the French Riviera to Your Table
French Cuisine, Bon Appétit!
Celebrating the pure, simple pleasures of French cuisine.
A taste of France in New York
French bistro, local flavor.
A cozy bistro combining French tradition with a unique menu.
Come experience our authentic cuisine.
The most immersive French culinary experience.
A new era of cuisine, designed to excite your senses.
Experience the best of France at our family-owned restaurant.
Experience a classic restaurant.
Experience the most innovative cuisine.
The recipes of our chefs are rooted in the traditions of French cuisine.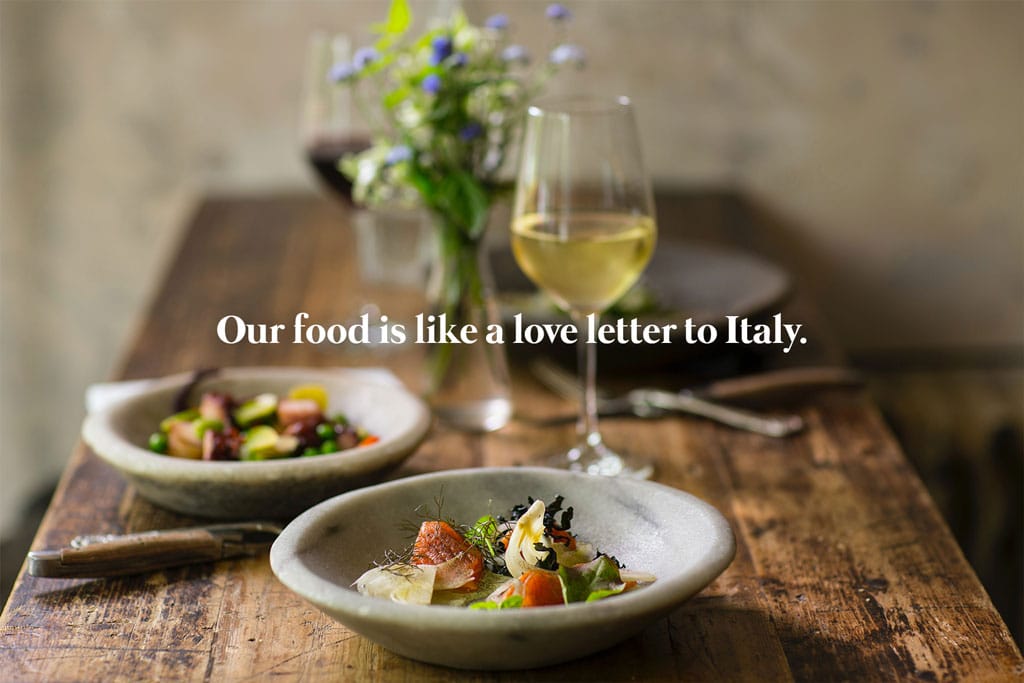 Italian Restaurant Taglines
Food. Wine. People.
Experience La Dolce Vita with Every Bite
Savor the Authentic Flavors of Italy
From Our Family in Italy, to Your Plate
Italian Cuisine: A Symphony of Flavors
A Taste of Italy, a Feast for the Senses
Experience the Heart and Soul of Italian Cuisine
Italian Delights, Memorable Nights
A Journey to Italy in Every Bite
Italian Cuisine: A Celebration of Flavor
Indulge in the Art of Italian Dining
Share good times.
Delicious Italian food, just the way it should be.
The best Italian experience you can get.
The best of Italy in one place.
Experience a taste of Italy.
Delicious. Authentic. Italian-American.
Family Style Italian Cooking.
Bringing Italian American cuisine back to tradition.
Good food, Good wine, Good service
Buon Appetito.
Pasta is our Passion.
We make people feel good about pasta.
A taste of Italy in San Francisco.
A taste of Italy in the heart of America.
Serving the most authentic Italian food.
A taste of old-world Italy.
Simple, Delicious Italian Cuisine.
Our food is like a love letter to Italy.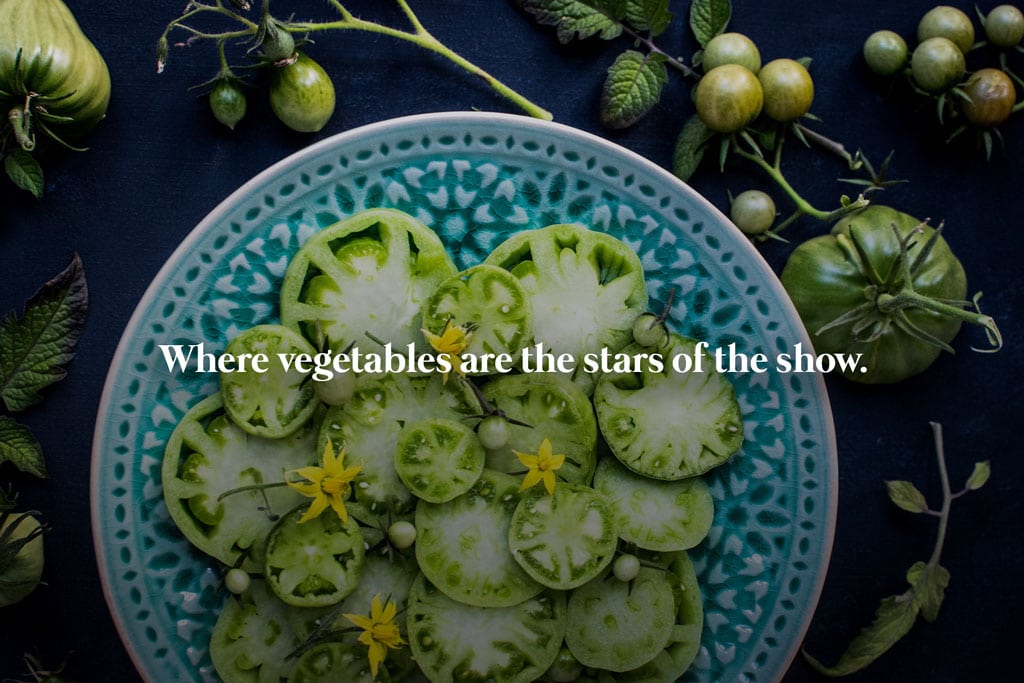 Local & Organic Restaurant Taglines
We grow on you.
From Our Local Farms to Your Fork
Savor the Freshness of Local Produce
Locally Sourced, Globally Inspired
Experience the Taste of Our Region
Supporting Local Farmers, One Dish at a Time
Fresh from the Farm to Your Table
Taste the Love of Local
Locally Grown, Chef Inspired
Celebrating Our Community Through Cuisine
A fresh, green approach.
Bringing the seasons to your plate.
Local. Organic. Every Season.
Where vegetables are the stars of the show.
We make vegetables sexy.
The restaurant that celebrates the best of local produce.
We eat what we grow.
Organic and delicious.
Loving local food.
Little taste of all the seasons.
Eat in the right season.
The greatest things come from the earth.
Farm to table.
Nature's kitchen.
Seasonal food at its best.
Serving the best of the season.
Food that feeds your soul.
Enjoy the benefits of a healthy, sustainable, and delicious meal.
Seasonally-inspired dishes in a casual setting.
Authentic, flavorful, and healthy cuisine with 100% gluten-free, vegan, and vegetarian options.
We celebrate the humble ingredients that are the key to a sustainable future.
Sustainable cuisine that's delicious and good for the environment.
Vegetables are the star.
The restaurant where chefs grow their own produce.
Mexican Restaurant Slogan Ideas
You don't eat tacos, you live them.
Taste the Fiesta, Live the Tradition
Where Every Bite is a Celebration
Savor the Spice of Life
Experience Mexico, One Bite at a Time
Authentic Flavors, Unforgettable Journey
Mexican Cuisine, Heart and Soul
Spice Up Your Life, the Mexican Way
From Mexico with Love, to Your Plate
A Taste of Mexico, a World of Flavor
A Taste of Luxury, A Touch of Home
Where Every Bite is an Experience
Dining Redefined, Memories Created
Experience the Rhythm of Flavors
Where Culinary Passions Meet
Mexican Delights, Memorable Nights
Tacos so good, they'll make you cry.
Experience the next level of Mexican dining.
Taco Artisans.
It's all about the tortillas.
Beautiful food, beautiful space, beautiful time.
Good food. Good company. Good times.
A modern take on Mexican-inspired cuisine.
Authentic Mexican cuisine that is fresh, flavorful, and made with local ingredients.
A modern Mexican restaurant with a lively atmosphere and the best dishes in town.
Warm hospitality, authentic cuisine, and a true taste of Mexico.
A foodie's paradise in the heart of the city.
Our cuisine is a reflection of Mexico's rich culture.
Discover the secrets of the Mexican kitchen.
Middle Eastern Restaurant Slogans
A Journey Through the Middle East, One Bite at a Time
Experience the Richness of Middle Eastern Flavors
Savor the Authentic Tastes of the Middle East
From the Heart of the Middle East to Your Plate
Embark on a Middle Eastern Culinary Adventure
Taste the Tradition of the Middle East
Experience the Middle East
Aromatic Spices, Exotic Tastes
Middle Eastern Cuisine, Crafted with Love
Bringing the Middle Eastern Kitchen to You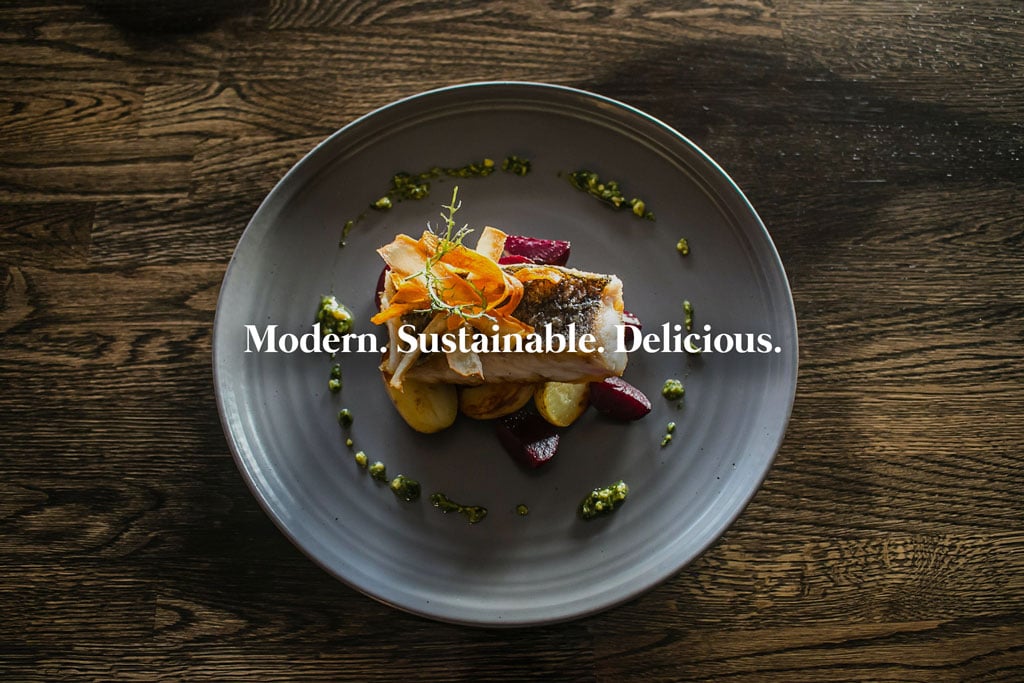 Modernist Restaurant Slogans
Explore ancient practices with a modern twist.
Where the seasons inspire our tastebuds.
A new way to dine.
Innovative food with a focus on local produce.
A tribute to the past, present, and future of food.
Inspired by the bounty of the land and sea.
Dine on artisanal cuisine with a focus on sustainable ingredients.
The spirit of fun, flavor, innovation, and delight.
The taste of tomorrow.
Food for the senses.
Dive into a new culinary experience.
Hungry for new tastes?
Serving up memories for generations.
A restaurant with fresh and modern Nordic cuisine.
Modern. Sustainable. Delicious.
A New York City hot spot for the sophisticated foodie.
Dine like an artist at one of the world's most innovative restaurants.
We're a casual restaurant with serious culinary ambitions.
The future of food is delicious and sustainable.
A gastronomic experience for all the senses.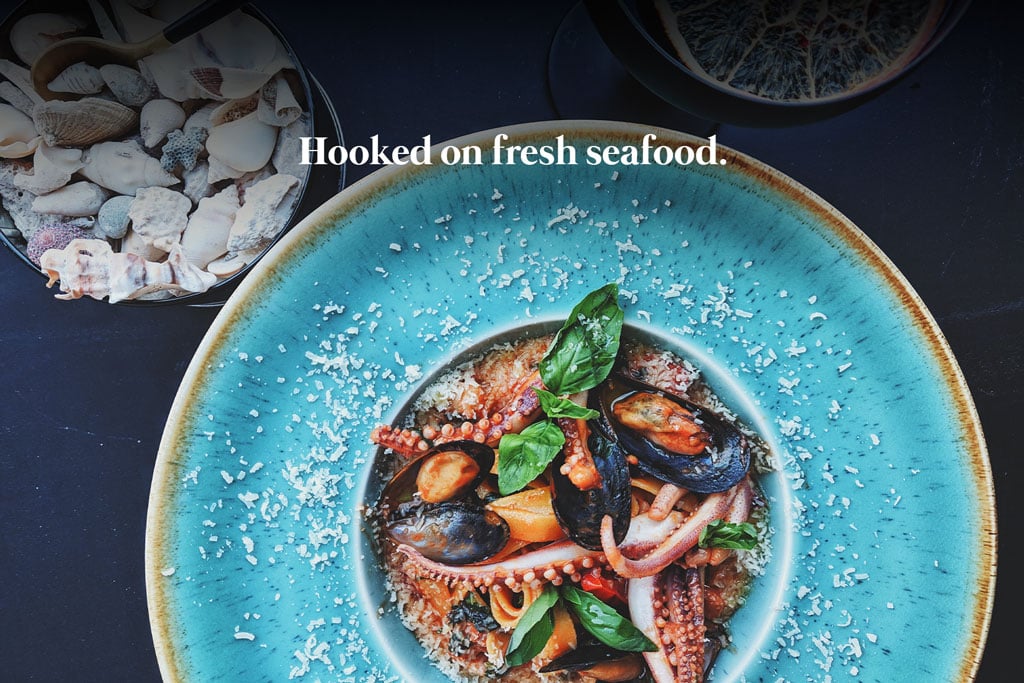 Seafood Restaurant Taglines
You'll be hooked from the first bite.
Where the Sea Meets Savory
Taste the Ocean's Bounty
Dine with a Seaside Serenade
Fresh Catch, Ocean View
Savor the Sea, Under the Sun
Food fit for a king.
Each day's catch is different.
It's a seafood feast!
One taste, and you'll be hooked.
Hooked on fresh seafood.
A taste of the sea.
Where fish is king.
Get a taste of the ocean.
A seasonal tasting menu from the land and sea.
The restaurant that believes in sustainable seafood.
A meal that respects the earth and your palate.
An experience of connection and gratitude.
The most sustainable and mindful sushi experience in the world.
We serve only what the sea and earth give us.
Serving up fresh, local, sustainable seafood.
Food Truck Slogans
Flavors on Wheels
The Fast Lane to Flavor
Gourmet Bites, Street Lights
Your Roadmap to Delicious
Taste the Street, Love the Heat
The Best Meals on Wheels
Flavorful Miles, Worthwhile Smiles
Rolling Out the Best Bites
Your Pit Stop for Gourmet Grub
Culinary Delights, Street Nights
On the Road with Gourmet Code
Street Eats, Gourmet Treats
Fast, Fresh, and on the Move
Gourmet Bites, Street Delights
Culinary Adventure on Wheels
Street Food, Star Quality
Mobile Meals, Gourmet Feels
Your Roadside Foodie Fix
Gourmet Grub on the Go
Fast Food with a Twist
Street Eats, Gourmet Beats
Cuisine in Motion
On the Move with Tasty Grooves
Gourmet on the Go
Street Food, Uptown Taste
Your Culinary Pit Stop
Fast, Fresh, and Flavorful
Rolling in Flavor
Street Eats, Uptown Treats
Slogans for an Indian Restaurant
A Symphony of Spices: Experience India
Savor the Soul of India
Indian Cuisine: A Dance of Flavors
Experience the Magic of Indian Delicacies
A Journey to India in Every Bite
Indian Cuisine: A Feast for the Senses
Taste the Tradition, Savor the Spice
Indian Flavors, Global Delight
A Passage to India on Your Plate
Experience the Richness of Indian Gastronomy
Indian Cuisine: A Tapestry of Taste
Savor the Spirit of India
Indian Delights, Memorable Nights
A Culinary Journey Through India
Indian Cuisine: A Celebration of Flavor
Spice of Life: Authentic Indian Cuisine
Indian Cuisine: A Dance of Aromas
Taste the Authenticity of India
Indian Flavors, Unforgettable Memories
Embark on an Indian Flavor Odyssey
14 Examples of Great Contemporary Restaurant Slogans
We can't wait to cook for you and craft you a cocktail.
— White Bull
Modern Italian cooking in a comfortably intimate space.
— Alta Via
This isn't just comfort food. It's restorative food—life-affirming, therapeutic, and good-tasting.
— Tiny Lou's
Enjoy Yourself… It's Later Than You Think.
— Banshee
Fresh. Simple. Traditional.
— Sotto Sotto
Always A Cut Above The Rest.
— Community BBQ
Celebrating the Roots of American Cuisine.
— Red Rooster Harlem
Discover The Ethiopian in You.
— Desta Kitchen
Malaysian street food crafted with love.
— Mamak
Thoughtfulness can be tasted.
— Geranium
I want to elevate the humble vegetable to a grand cru.
— Alain Passard
The art and beauty of naturalness.
— Alain Ducasse au Plaza Athénée
Connecting with our roots to dream, travel, discover, feel a territory, and fly to reach the same starting point, Azurmendi is my home.
— Eneko Atxa
Your neighborhood place for a leisurely lunch with a friend, family dinners or a late-night amaro.
— Via Carota
2 Essential Posts When Growing a Restaurant Business
As you are reading this article, also check out the two articles below!
A Guide to Crafting a Great Restaurant Slogan
What is a Slogan?
A slogan, also known as a tagline, is a brief and striking phrase that encapsulates the essence of your business. It serves as a mini-mission statement and marketing tool, designed to grab attention and highlight the benefits of your product or service.
A well-crafted slogan can differentiate your restaurant from the competition, convey your brand personality, and leave a lasting impression on your customers.
Core Components of a Memorable and Effective Slogan
Brevity: The best slogans are short, usually around five to seven words. Brevity makes a slogan easier to remember. For example, McDonald's famous slogan "I'm Lovin' It" is only three words long but communicates a positive customer experience.

Relevance: Your slogan should relate directly to your business, capturing its essence in a few words. For instance, Subway's "Eat Fresh" succinctly conveys their commitment to fresh ingredients.

Simplicity: Avoid jargon or complex words. Stick to simple language that your audience can easily understand. KFC's "Finger Lickin' Good" is a prime example of simplicity.

Uniqueness: Your slogan should highlight what sets you apart from your competitors. Domino's Pizza, with its slogan "You Got 30 Minutes," emphasizes its fast delivery service.

Catchiness: Using rhyme, alliteration, or humor can make your slogan more memorable. Consider Dunkin' Donuts' catchy slogan, "America Runs on Dunkin'."

Crafting Your Slogan: Use of Language and Catchy Phrases
When crafting your slogan, think about your target audience and the message you want to convey. Use positive and powerful words that evoke emotion and appeal to your customers' senses. Try to incorporate a play on words, puns, or metaphors to make your slogan catchier.
For example, the popular Wendy's slogan "Where's The Beef?" is not just a question; it's a challenge to other fast food chains, implying that Wendy's uses more substantial portions of beef in their burgers.
Showcasing Your Unique Selling Point (USP)
Your USP is what differentiates you from your competitors. It could be anything from unique recipes, superior service, a special ambiance, or sustainable practices. Your slogan should reflect this USP. For example, the slogan "Pizza! Pizza!" tells customers that Little Caesars offers two pizzas for the price of one, a unique deal in the industry.
Measuring Effectiveness and Making Modifications
Once you've created your slogan, it's important to measure its effectiveness. This can be done through customer surveys, social media engagement, or by tracking increases in sales or foot traffic after the slogan's implementation. If your slogan isn't resonating with your customers, don't be afraid to tweak it or even come up with a new one. Remember, your slogan should evolve as your business does.
In conclusion, a great slogan encapsulates the spirit of your restaurant in a catchy and memorable phrase. It's simple, relevant, and highlights your unique selling point. With creativity and a deep understanding of your brand, you can craft a slogan that will leave a lasting impression on your customers.
Conclusion
Hopefully, this article has helped you understand what types of slogans are best for your restaurant. Now it's up to you to figure out which type of slogan fits your business best.
Three things to keep in mind no matter what type of restaurant you are opening.
Slogans have to make sense, and they have to be appropriate.
If your slogan is easy to understand and makes sense with your brand, aesthetic, and mission.
A great slogan should be simple, catchy, and clear.
Finally, if you are looking to develop your restaurant brand you might also be interested in the following articles: 27 Restaurant Logo Design Ideas and: 25+ Creative Restaurant Business Card Designs.
FAQ
What's the Difference Between a Mission Statement, Slogan & Tagline?
Your restaurant's tagline, slogan, and mission statement are all vital components of your brand identity. Each can help your customers understand what makes your business different.
A company's mission statement and tagline are similar, but they're not interchangeable. A mission statement helps a company describe its business purpose and values. A tagline is a short phrase or sentence that helps the company stand out in the minds of its customers. A slogan is a series of words, usually a catchphrase, which helps customers recall the company and buy its products.