If you're looking for a catchy bakery slogan, this is the article for you.
We've compiled more than 100 of the best bakery slogan ideas from all over the world so that you can use them in your own business.
We'll also show you eight examples of good slogans from existing bakeries. These examples will give you more ideas on how to establish your bakery's brand.
At the end of the article, we discuss the difference between a mission statement and a slogan & tagline. Then we take a look at some examples of mission statements from eight bakeries.
Finally, we conclude with some simple tips to help you choose a slogan that will be appropriate for your bakery or pastry store.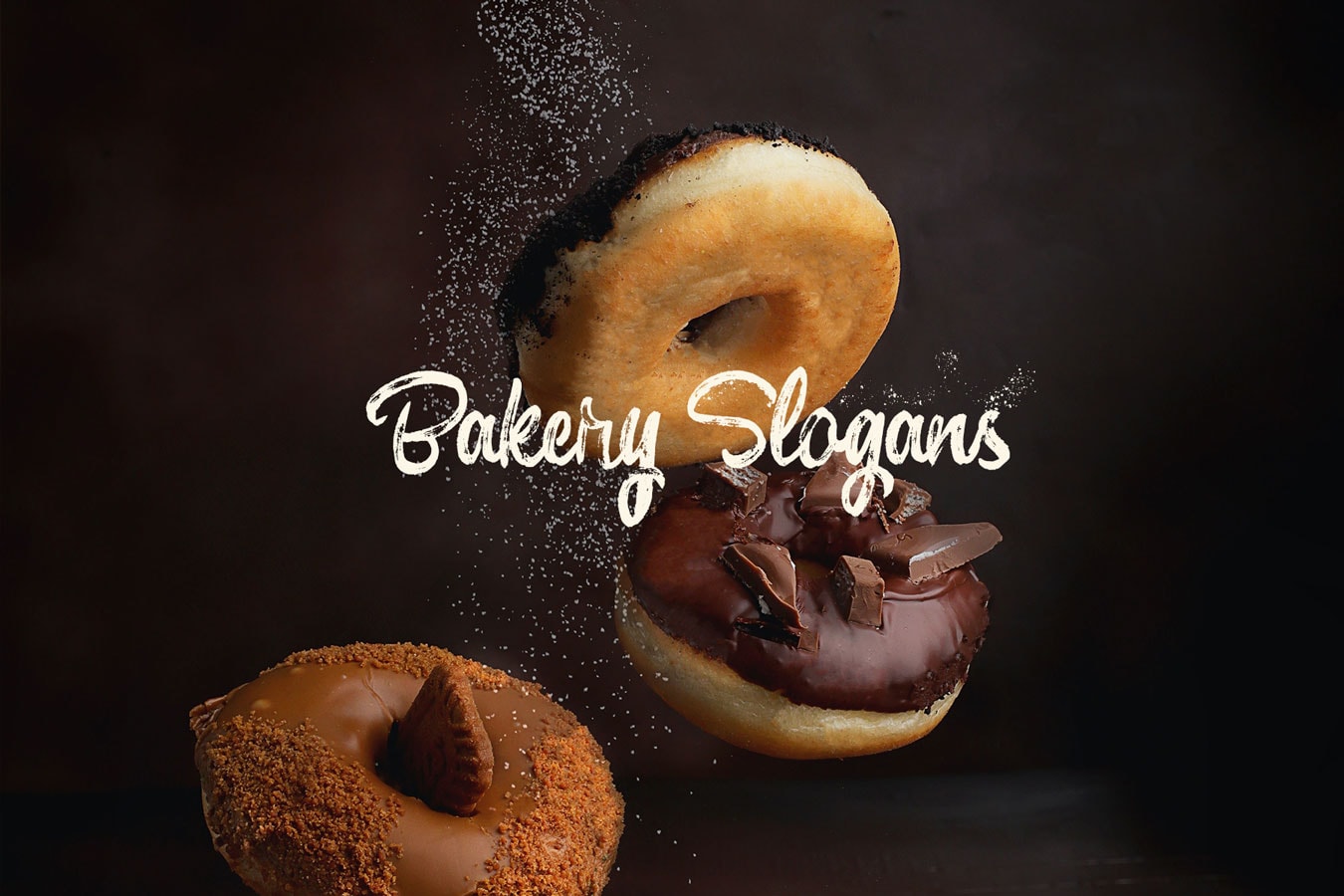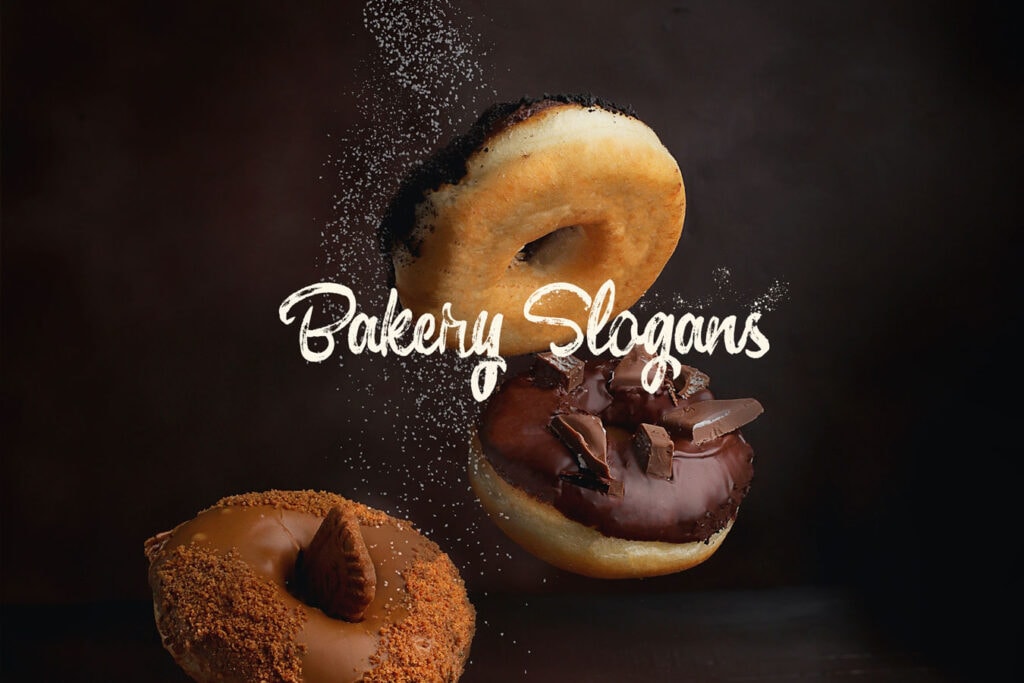 Now, let's check out the slogans.
Catchy Bakery Slogan Ideas
Creative Pastry Shop Taglines
Clever Bakery Slogans
Cute Pastry Shop Tagline Ideas
Organic & Artisanal Bakery Slogans
Italian Bakery & Pastry Tagline Ideas
French Style Bakery & Pastry Shop Slogans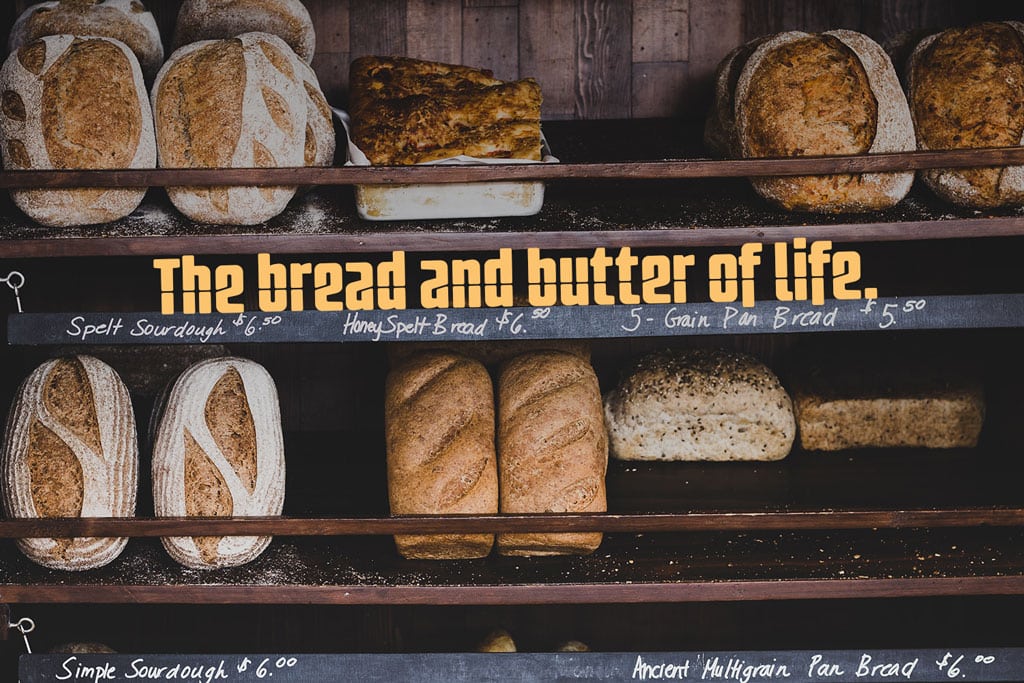 Catchy Bakery Slogan Ideas
The bread and butter of life.
We use only the best ingredients to craft the perfect loaf.
The perfect way to start your day.
The quality of bread is in the details.
It's sweet, it's fluffy, it's delicious.
Home sweet bakery.
Enrich every moment.
The taste of home-baked goodness.
The best way to start the day, and end the night.
Baking the World New Classics.
Taste the goodness of our bakery.
It's sweet. It's light. It's flaky and buttery. It's right here.
The croissant that makes you feel good about the world.
Creative Pastry Shop Taglines
The sweetest stop on your journey.
Life is short, eat dessert first.
Indulge in the finest pastries and desserts
A sweet escape from the ordinary.
You cannot survive on bread alone.
Desserts to die for.
The perfect stop for a sweet or savory treat.
A sweet luxury.
Sweetness on the inside.
Experience the art of the pastry.
Gourmet cakes, pastries, and bread with every flavor imaginable.
When the going gets sweet.
Traditional sweets baked fresh every morning.
A taste of paradise.
2 Essential Posts When Growing a Restaurant Business
As you are reading this article, also check out the two articles below!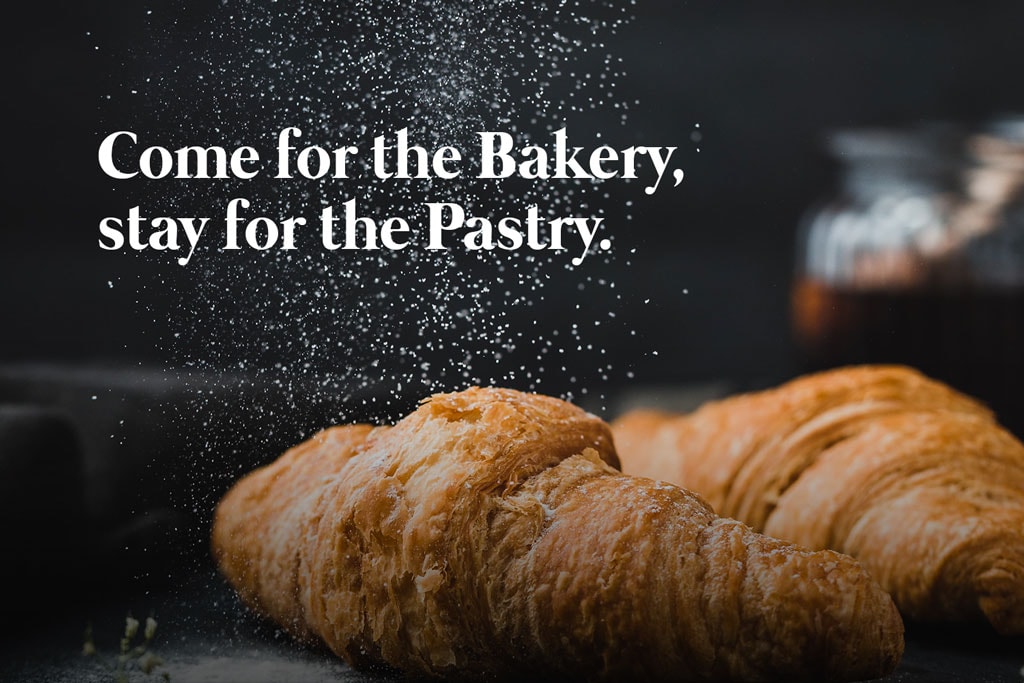 Clever Bakery Slogans
One bite and you'll be hooked.
Every crumb is a masterpiece.
Always fresh. Always delicious.
Time to savor the moment.
We're not just a bakery. We're your new best friend.
Start your day with a smile.
The art of baking.
Let us bake a sweet memory for you!
The best way to start your day.
Bread is back.
Elegant or rustic.
Where dedication and perfection meet.
Come for the Bakery, stay for the Pastry.
Delivering happiness for over 50 years.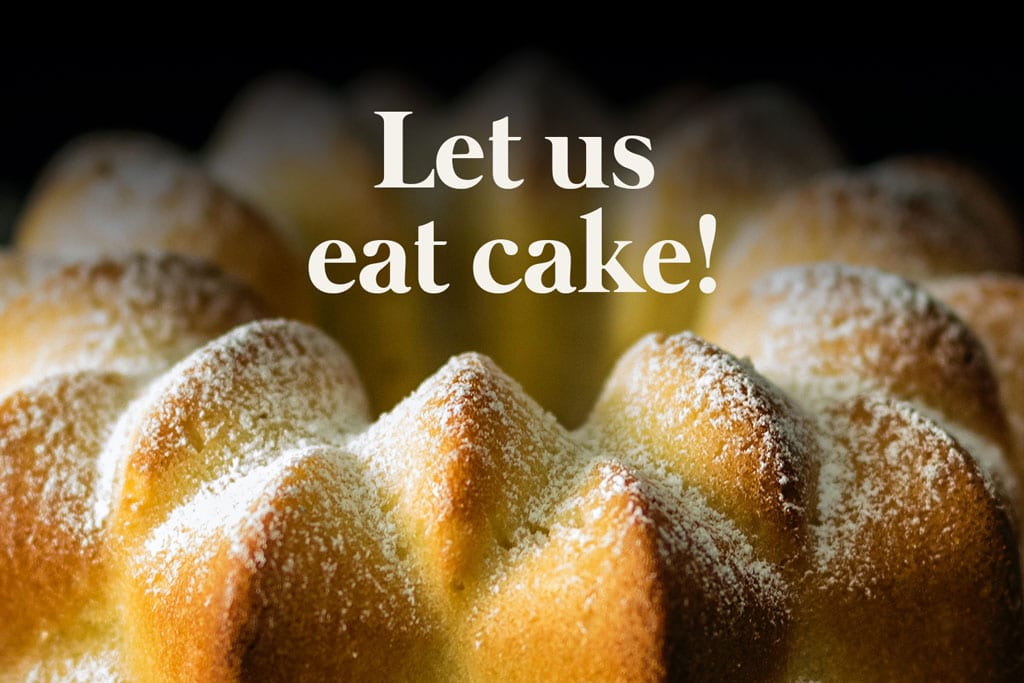 Cute Pastry Shop Tagline Ideas
Let us eat cake!
Sweetness to the world!
It's a sweet affair!
It all started with a cookie.
It's sweet, it's fluffy, it's delicious.
If your sweet tooth is calling…
Tastes as sweet as a dream.
Because not every day is sweet enough.
A family of desserts.
A taste of heaven.
A touch of sweetness.
Love at first bite.
Sweet moments of life.
Dreams do come true.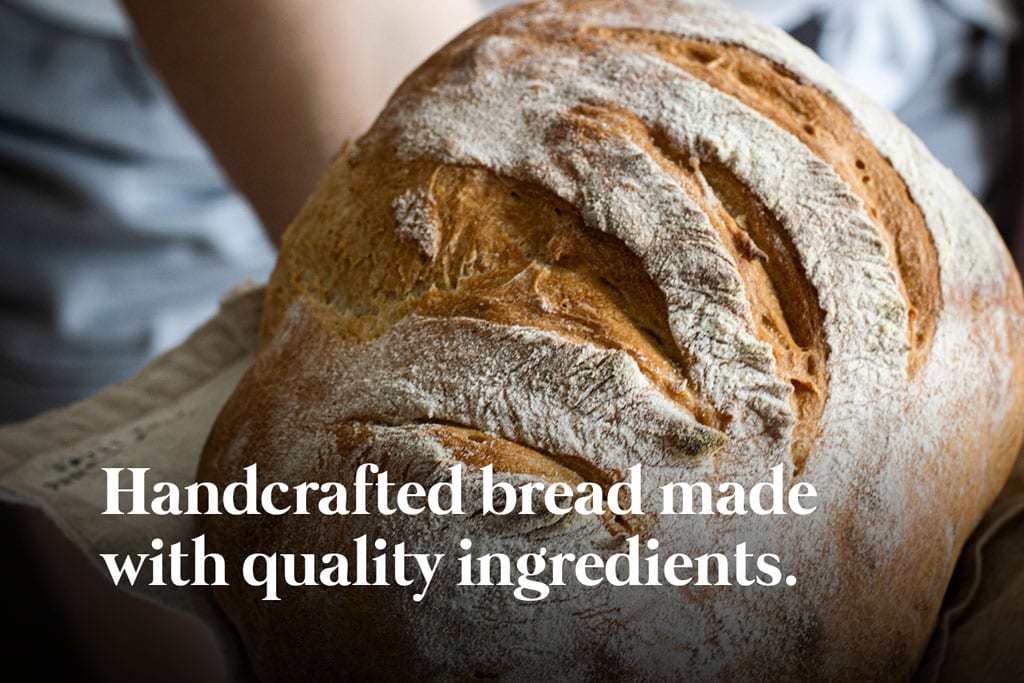 Organic & Artisanal Bakery Slogans
Your gluten-free and organic bakery.
The most authentic, artisanal bakery in the US.
Handcrafted bread made with quality ingredients.
Artisanal loaves of bread and pastries made with care.
Bread and pastries made with the finest ingredients.
We live to bake.
Handcrafted with love.
The bakery that feeds the soul.
Traditional bread baked daily.
The best bread in the world, handmade with care.
Gluten-free baked goods that you'll never forget.
We provide the best-tasting gluten-free baked goods.
Healthy treats with no regrets.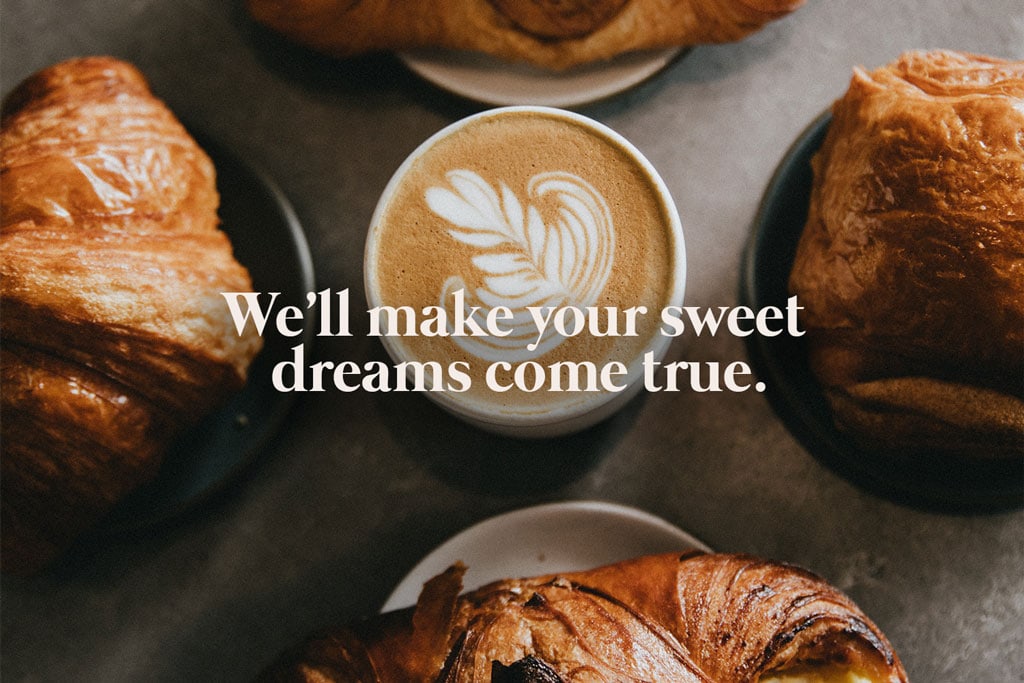 Italian Bakery & Pastry Tagline Ideas
Italian-style bakeries offer customers a wide array of sweet and savory dishes. Italian bakeries are known for their wide variety of treats. Customers can select from a selection of sweet desserts and savory bread, including croissants, cornetti, biscotti, or flat focaccia.
The art of the Italian pastry.
A little slice of Old World Europe.
A taste of Italy with every bite.
Italian Pastry & Bread, Our Way!
A new way to enjoy Italian bakery classics.
Authentic Italian flavors and pastries.
It's So Good, it's Italian!
Italian bakery, Italian style.
Take a bite out of the past with these decadent desserts.
A true taste of Milan.
Sweet and savory delicacies inspired by Italy's numerous bakeries and patisseries.
The best European bread and pastries in town.
Italian artistry in every bite.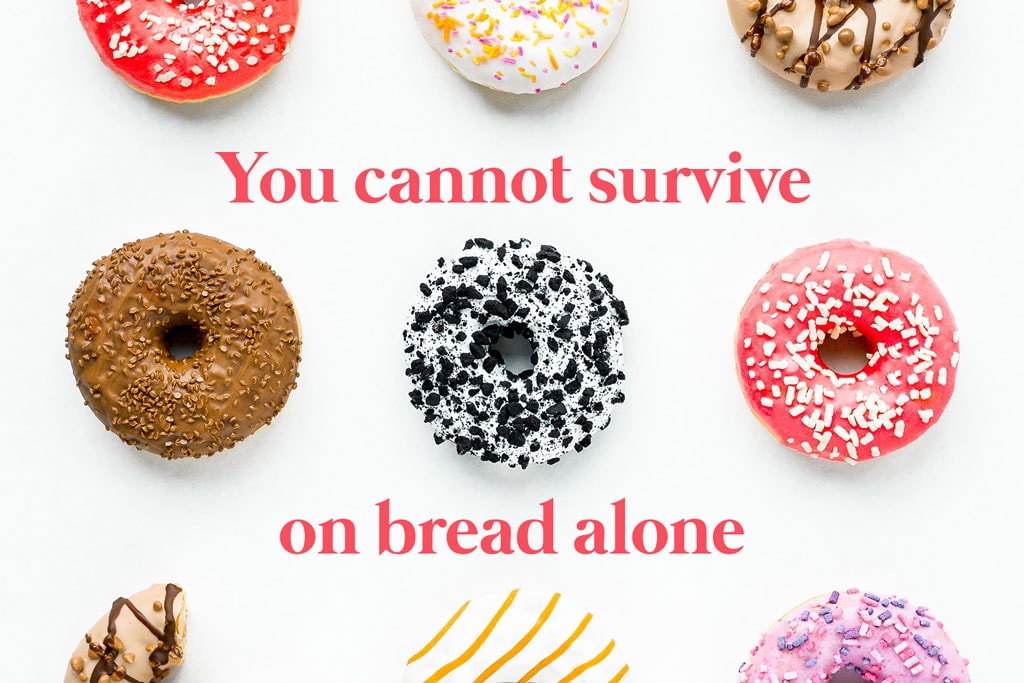 French Style Bakery & Pastry Shop Slogans
France is known for its bakeries, which sell many types of baked goods. One type is the pâtisserie, which makes specialties like éclairs and fruit tarts; the other type is the boulangerie, which specializes in fresh bread such as baguettes and pains de Campagne.
Where the classics of confectionery are reborn.
A taste of history.
A French pastry shop with a cozy atmosphere and warm service.
French-style pastries and bread with an emphasis on local, seasonal ingredients.
The taste of France, without the jet lag.
Grand tradition.
Traditional French patisserie with a modern twist.
When you need a taste of Paris.
It's a piece of art.
Parisian perfection.
Home of the perfect croissant and home of the world's best pastries.
8 Examples of Great Contemporary Bakery Slogans and Taglines
Your best friend is your mouth
— Joseph Brot
Built upon a family heritage of sweetness
— Maison Dandoy
A unique savoir-faire – From grains to bread
— Poilâne
Bakers wake up in the early morning in the hopes of giving people a better day, and that's all we really care about.
— John Kraus, Chef
A thoughtful expression of modern craft through good food and warm experiences.
— Tartine Bakery
Since 1991, we have strived to provide fresh and high quality baked goods for the Southern California area. So please enjoy – this is our heritage.
— LA Baking Co.
The oldest patisserie in Paris, since 1730
— Stohrer
Lune is an institution solely dedicated to the creation of croissants
— Lune Croissanterie
What's the difference between a mission statement, tagline & slogan?
Your bakery's tagline, slogan, and mission statement are all vital components of your brand identity. Each can help your customers understand what makes your business different, and a great tagline, slogan, and mission statement can go a long way in strengthening your brand.
A company's mission statement and tagline are similar, but they're not interchangeable. A mission statement helps a company describe its business purpose and values. A tagline is a short phrase or sentence that helps the company stand out in the minds of its customers. A slogan is a series of words, usually a catchphrase, which helps customers recall the company and buy its products.

8 Examples of Excellent Bakery Mission Statements
At Maison Dandoy, our speculoos recipe comes straight from our great-great-great-grandfather. We still make them the traditional way with real butter, brown sugar and handcrafted wooden moulds.
— Maison Dandoy
At Poilâne, we use only carefully selected stone-ground local grains, and follow an ancestral slow fermentation technique with our natural sourdough leaven. We take our duties as bakers seriously: each handmade batch showcases our passion for transforming nutrient-rich grains through fermentation, creating healthy bread with unique tastes.
— Poilâne
Breadblok is a gluten-free bakery for everyone. We only use the finest, purest ingredients to make artisan bread and pastries that satisfy the needs of every health-conscious lifestyle. Most importantly, we do it without sacrificing taste.
— Breadblock
In 1837 we began making the original Pastéis de Belém, following an ancient recipe from the Mosteiro dos Jerónimos. That secret recipe is recreated every day in our bakery, by hand, using only traditional methods. Even today, the Pastéis de Belém offers the unique flavour of time-honoured Portuguese sweet making.
— Pastéis de Belém
What made us we make everyday. It's our job as bakers to make it count by making it good. As farmers across the country plant different varieties of grains, we as bakers will have more choice in the flour we're able to work with. There's a world of flavors most of us have yet to taste. But we will.
— Tartine Bakery
As the founder of Los Angeles Baking Co., I had a vision that my company could provide fresh and high quality baked goods, year-round at a fair price. For twenty-three years that has remained my goal and focus. Time and circumstances have changed as my company has grown, but the foundation laid in 1991 has remained constant.
— LA Baking Co.
Our passion is great food, and our mission is perfection. It's a high bar, to say the least. But it's the pursuit of that elusive brass ring that drives our curiosity, why each day is an adventure. Come join our gastro-adventures as we explore new terrains of food and redraw the borders of flavor.
— Babette's Bakery
Lune is unique; designed to inspire a commitment to precision in each exquisite detail, during every stage of the croissant-making process.
Lune is not a shop, nor is it a factory. It is a celebration of the creation, complexity and ultimate enjoyment of a croissant.
— Lune Croissanterie
2 Essential Posts When Growing a Restaurant Business
As you are reading this article, also check out the two articles below!
Conclusion and 3 Simple Tips for Creating a Bakery Slogan
Hopefully, this article has helped you understand what types of slogans are best for your cafe or bakery marketing plan. Now it's up to you to figure out which type of slogan fits your business best.
Three things to keep in mind no matter what type of bakery you are opening.
Slogans have to make sense, and they have to be appropriate.
If your slogan is easy to understand and makes sense with your brand, aesthetic, and mission.
A great slogan should be simple, catchy, and clear.

Next, I recommend that you check out our post on modern restaurant slogans.
Also, if you are looking to start a bakery you should check out the following posts: