In this article, we'll see how you can write your restaurant's mission statement, and you'll learn from other restaurants with examples of their mission statements.
Here are some essential points to keep in mind as we go through this article:
How did you decide to start your restaurant business?
What was your vision of success?
How did you know that you were ready for the challenges of the restaurant industry?
What kept you going through lack of growth and challenging times?
What are your long-term goals?
All successful restaurant owners have a shared vision and mission: They know what they want, understand that they need to work hard for it, and learn how to achieve their goals.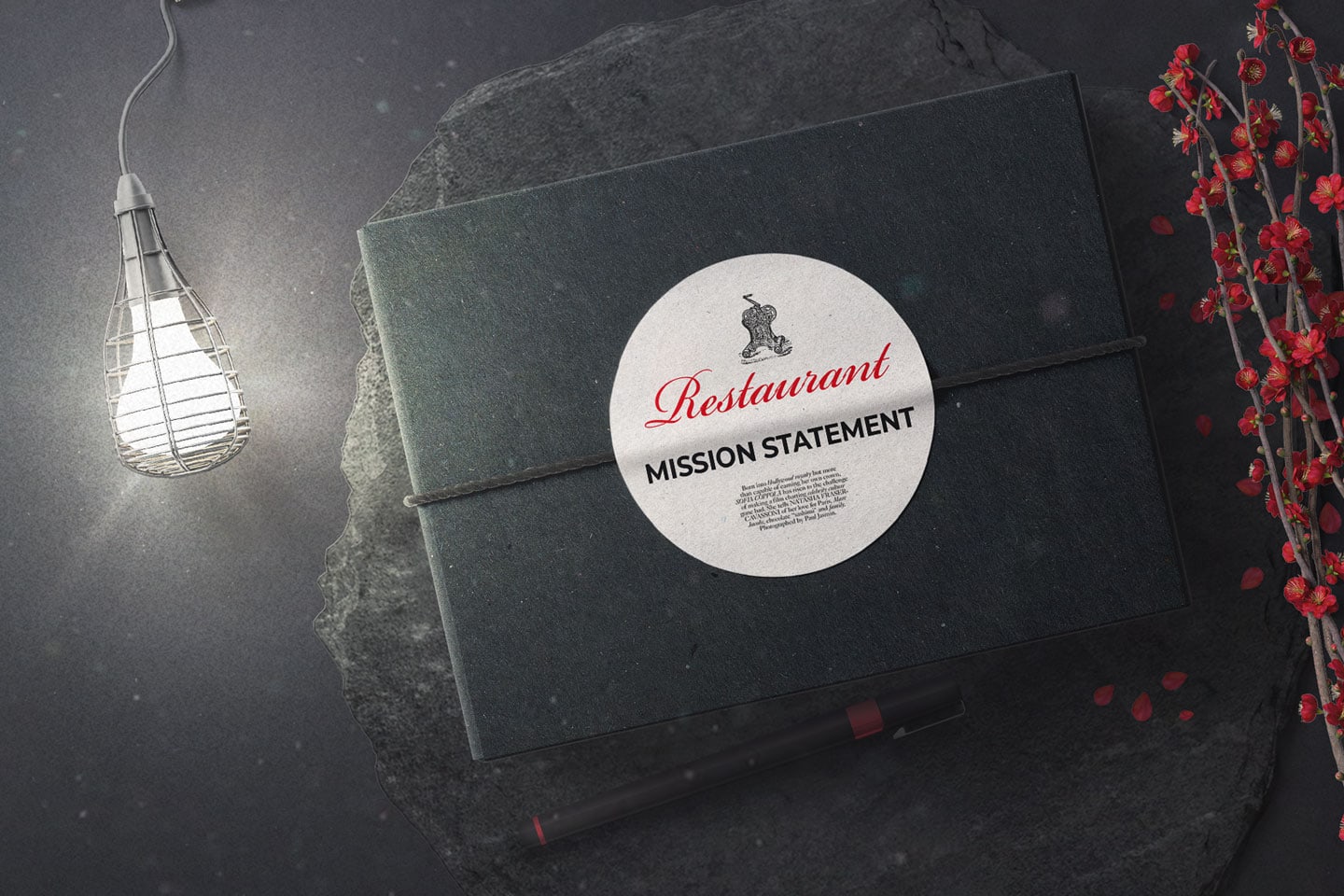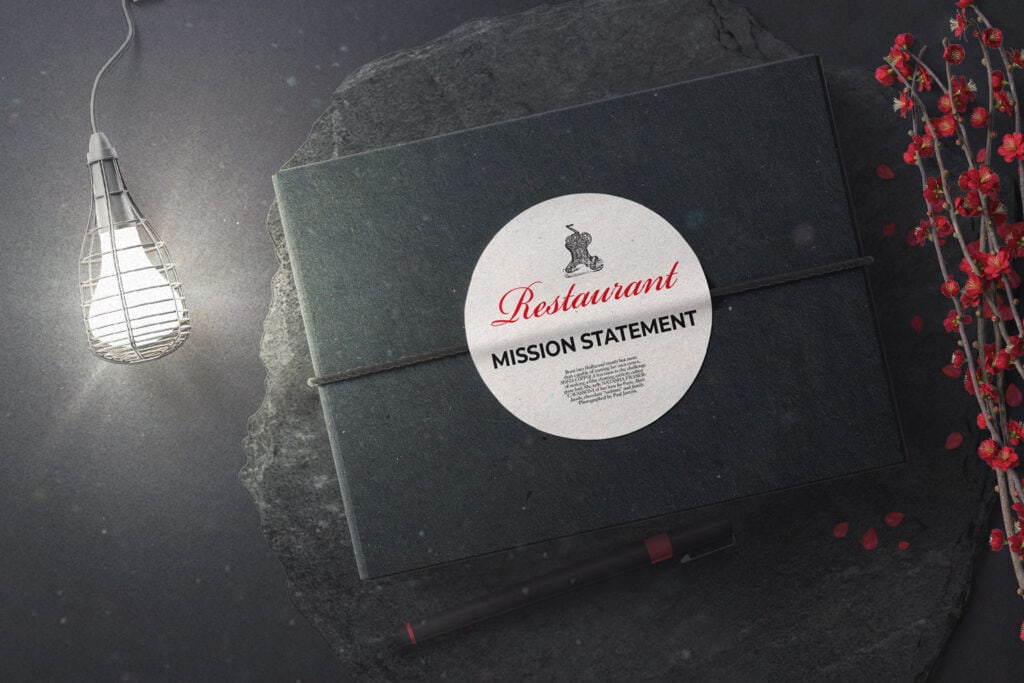 Now, let's get into it.
What Is a Restaurant Mission Statement?
A mission statement is a statement of purpose that explains why a restaurant exists and what it hopes to accomplish. Restaurant mission statements are usually paired with company values, vision, and goals. Together, they serve as a guidepost for the restaurant's purpose of being and how it hopes to accomplish this mission.
These values are what inspire customers to visit your restaurant and employees to work hard for it. Crafting a mission or vision statement is an essential tool for brands to use when strategically planning their business.
A great mission statement states all of the essential characteristics, core values or features that stand out in your restaurant.
Why Your Restaurant Needs a Mission Statement
When you're a restaurant owner of a busy establishment, it can be easy to let other tasks get in the way of your mission statement.
But taking the time to develop a mission statement that describes how you want to run your business can save time in your daily tasks and guide business decisions.
A mission statement is a critical part of creating an effective business.
1. When your restaurant has a clear mission, every decision you make should support your more significant purpose.
When faced with a business challenge, it's essential to know how and why you're making decisions. A mission statement helps everyone at your restaurant – staff, management, and guests alike – understand your business's fundamental values and objectives.
2. A mission statement is a crucial component of restaurant marketing.
It tells customers why they should choose your restaurant over any other in the area. Your mission statement gives customers something to stand behind and makes them want to come back.
3. A restaurant's mission statement sends an essential message to the employees that work there.
It's a public statement of what your restaurant stands for and what it hopes to be in the future. A restaurant's mission statement is more than just a few words strung together. It's a way to articulate what the employee is supposed to do and how they should treat their customers. Having a clear mission statement will help your employees work together to achieve their goals and fulfill your restaurant's mission.
4. Public mission statements help brands attract the best employees.
A restaurant mission statement is an excellent place to start when hiring employees. When your mission statement is public, you can attract the type of people who will thrive at a unique and special home like your restaurant. However, having an internal strong mission statement can help you hire employees that share your business philosophy. Your mission statement can help you hire employees that are already committed to your mission.
How to write a powerful restaurant mission statement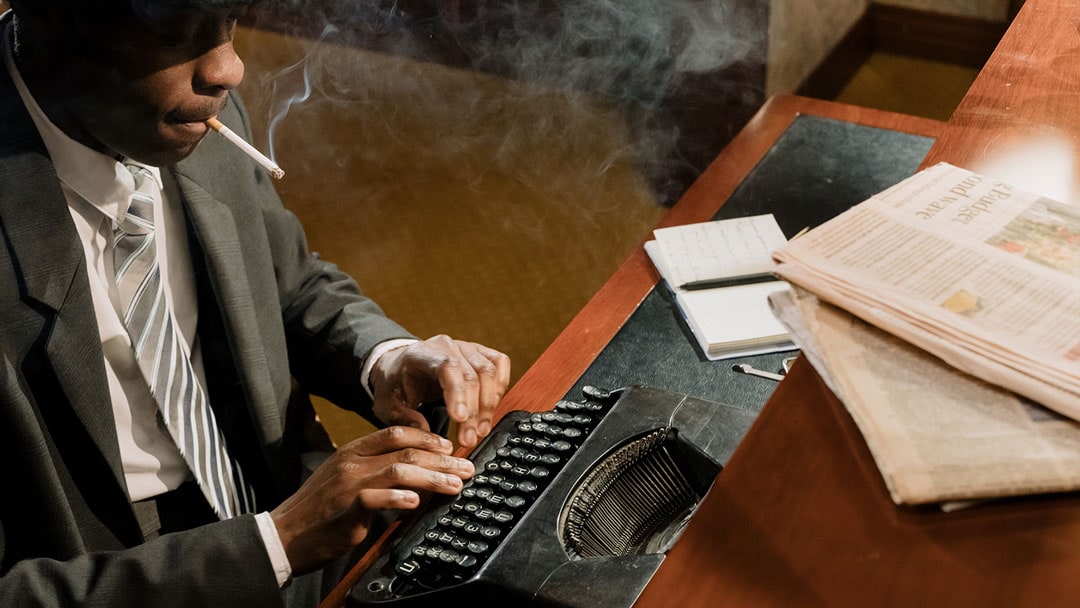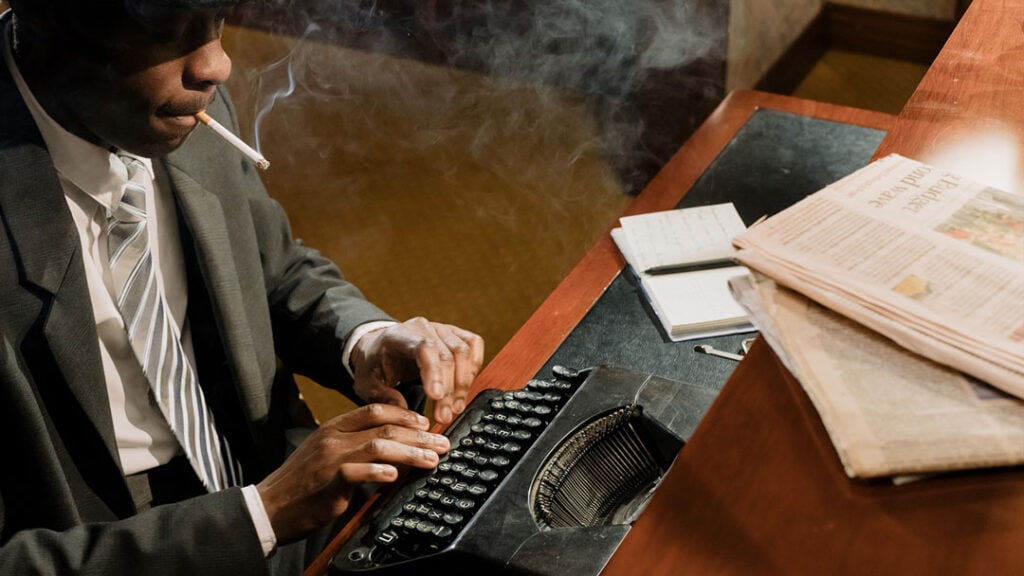 On your mission statement, you want to make sure that customers can easily understand what you want to achieve in a sentence or a couple of paragraphs.
Let us explain how you can do that.
1. What kind of restaurant are we?
Please keep it simple in this section and avoid business cliches and the temptation to embellish with too many words.
2. What are our goals?
Some examples:
We want to work with the most outstanding chefs to provide the best food.
We want to be the most customer service-oriented restaurant possible.
We want to be the most environmentally friendly restaurant.
We want to give a healthy, affordable meal and promote healthier communities.
Now freely brainstorm your own goals; you can always edit them down later.
3. What are our values?
Every restaurant has its collection of values that help to differentiate it from competitors and a mission statement that represents a common purpose for everyone who works there. Some restaurants live by the mantra that good food, good service, and good value are enough to keep customers returning. Still, lately, there's been a trend towards restaurants sharing their passion and delivering an experience that goes beyond just quality food.
4. Who are our customers?
Your target audience should be clear to you. After all, you're in the business of serving your customers. What kind of person do you want to attract? Who do you like to welcome into your restaurant? The answer will help you define your restaurant's brand.
5. How do we serve them?
Good restaurants go way beyond the simple process of taking an order and delivering it. They know that people don't eat only with their stomachs. The more senses you can engage – whether it's through visually appealing dishes, scents, sounds, or even textures – the more involved your customers.
Now let's get into some restaurant mission examples that you can get inspired by and perhaps combine with your ideas.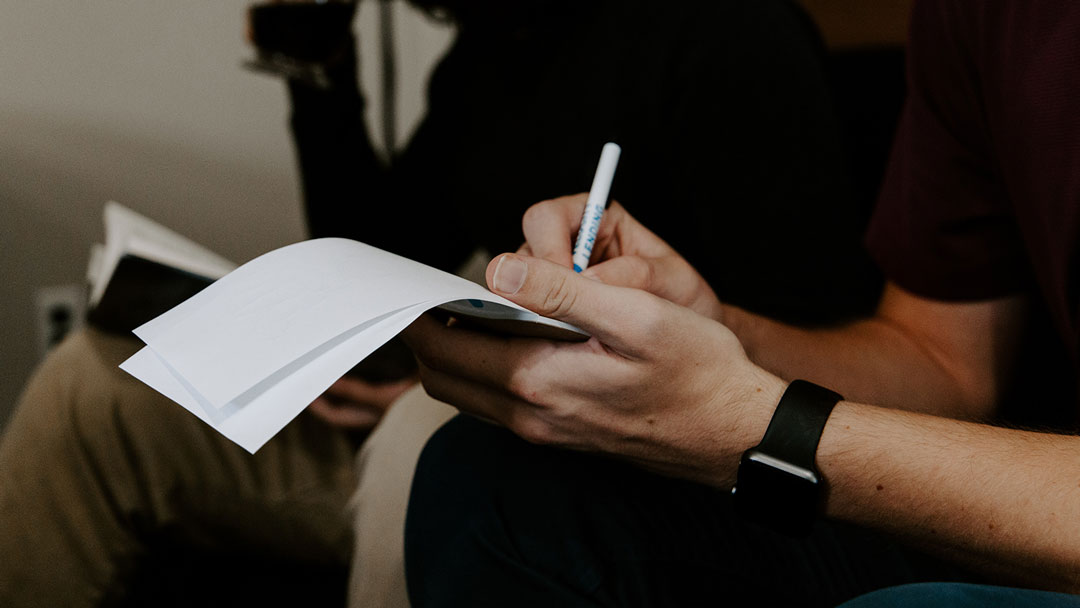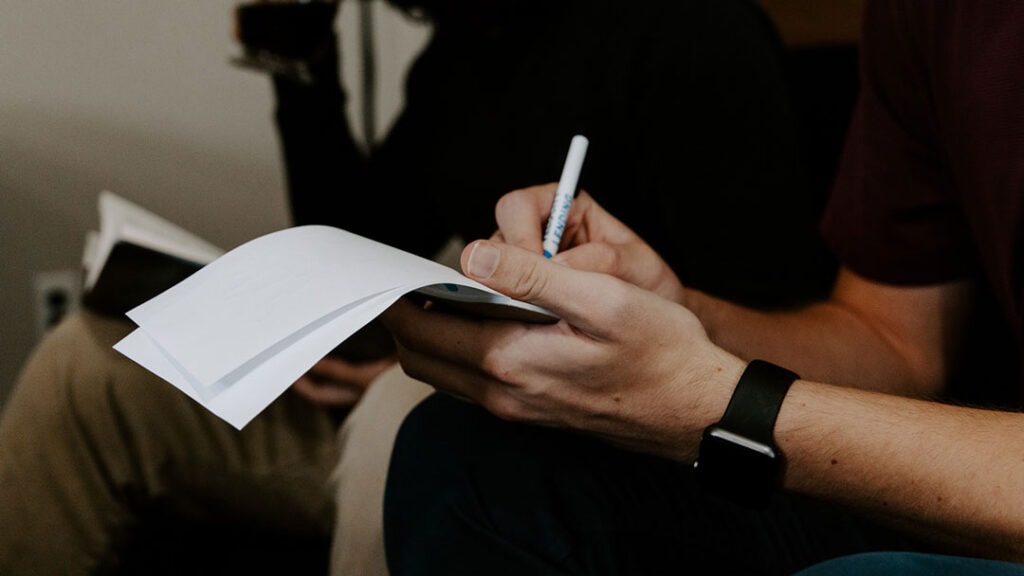 17 Examples of Restaurant Mission & Vision Statements
This next section includes real examples of restaurant mission statements as well as value and vision statements. Most of these are found in the About Us pages which have become increasingly popular as a way to detail the history and value of a business.
If you click the name of each restaurant, you'll find more information about each one.
The ingredients are ready on the counter, waiting for expert hands to shape them. It is not just a matter of raw materials, timing and ability. The real marvel is instilling one's soul, to give character. Including the guests in the creative process which is an art form, like the colours of a palette, the plasticity of a sculpture, the harmony of a song, and the taste of passion. And so begins the journey to the discovery of flavours that convey the knowledge of a precious culture and population.
A former gang enforcer found the right path in life through unconditional love toward his wife and gastronomy and created a two Michelin-starred restaurant within 2 1/2 years. This at a humble 3-starred hotel with 6 kids to look after. It's pure talent and dedication. It's a drama and a fairytale. It's a love story.
The young avant-gardes at KOKS use Faroese produce, both coarse and fine, ancient and modern, always keeping an eye on sustainability, leaving the hills that bring forth the good fruit to flourish. Rather than chasing the novel for its own sake, every effort is put into exploring the ancient practices – drying, fermenting, salting and smoking. KOKS follows the seasons and what they bring forth, transforming ancient culinary tradition into modern delicacies.
Lasai, the cosmopolitan restaurant of chef Rafa Costa e Silva and his wife Malena Cardiel, has a footprint: its gastronomy is at the same time unprecedented, vibrant, light, mature and sensual. Using modern techniques and Brazilian inputs grown in his own gardens and that of small farmers in Rio de Janeiro, Rafa creates dishes with an emphasis on vegetables without sacrificing the use of the freshest products from the sea and the best meats.
The Greeks have mastered the art of enjoying life, better perhaps than any other people on earth… even at their own demise. To be Greek is to love and understand song and dance – and food and drink. Greece has given the world many great things: the Olympic Games, democracy, timeless myths and legends, fabulous food and wine, a sense of humour and, of course, this wonderful restaurant. Wherever you are in the world, you will… Meet The Greek.
At Flippin' we like simple burgers made from scratch without fuss. For real. That's why we only work with small meat producers who care about animal husbandry and farm animals that are kept outdoors in summer and graze, since this is simply what's good for them. This makes the meat nice and tasty. We of course only use fresh, dry aged meat.
Mellow is a State of mind, a culture, a way of being. Our mission is to provide delicious food in a fun and creative environment. We are the originators of hand tossed, stone baked classic southern pizza. Our spring water crust is unique and flavorful, and all our pies are made with high quality, fresh ingredients. Our philosophy is to elevate the dining experience with a higher order of pizza. Mellow out.
From the outside, Diner might have been mistaken a modest endeavor. But Diner, open summer, spring, or snowstorm, has become, with the help of the all the people, staff as well as guests, who continue to return to it, a room that glows from within. Twenty years later Diner has carried on the traditions of its early days. A place of occasion. A touchstone for a neighborhood.
Through a longstanding commitment to sustainability, Roman's has forged lasting partnerships with local farmers. We strive to serve reverent Italian-influenced food highlighting these connections and ingredients. Above all, we are committed to making our industry a more equitable and sustainable home for all who work in it.
At Credo you will experience food cooked from the raw goods grown in the Trøndelag region, fished from the waters surrounding it, and dairy and local speciality products cultivated with a focus on flavors and sustainability. Credo's great wish is to take you through a multi-faceted experience of tastes, textures and experiences when you dine with us. We want to show you our gardens, our animals and all that we get from land and sea. We dedicate our time to finding raw ingredients that exemplify the best qualities of the time and place we are in.
We have a deep love for nature, hence we let the seasons direct our choice of produce. In other words it's the changing cycle of the seasons that dictates our menu. In our kitchen we use 100 % locally sourced produce from small suppliers working and cultivating the land of our region. This gives us the freshest and most seasonal produce – which in turn creates the best 'farm to table' experience as possible.
In Norwegian, "Rest." is not only an abbreviation for Restaurant or referring to a nice break. "Rest."means what is left. Food waste is recognized as a major challenge in western food industry and consumerism. It raises grave moral and environmental issues. It insults common sense. And it robbes us of potentially brilliant tastes and experiences. Our ambition is to bring such experiences to you in our restaurant.
The Neolokal team aims to serve its guests genuine food that is inspired by mother earth and modelled and designed from traditions. and while doing so, they are examining traditional recipes to the finest details, blending in endangered heritage foods. chef maksut aşkar, who is heading the young and curious team says "if we do not protect our food, next generations to come will not have anything left in their hands". by combining modern techniques and innovative perspective with local cuisine they are presenting a new and refined perception.
JL Studio is a platform curated by Singaporean Chef Jimmy Lim Tyan Yaw, with a deep desire and mission to elevate, innovate and share the culture, traditions, flavors and cuisine of Singapore to the world.
Agrikultur is a place that reaches beyond the boundaries of culinary tradition, while honoring food, flavour, sustainability and community. We welcome our guests to enjoy the seasonal swedish produce in a warm, social, open-kitchen atmosphere.
Our philosophy at LYST is about local raw materials, the ever changing nature and the overall artwork of Fjordenhus, and aims to create one magical, inclusive and sustainable dining experience. To achieve this we strive to source everything we serve from within a 100 mile radius and utilise everything to the fullest. Without being dogmatic, this is one of our efforts to create a more sustainable restaurant.
In collaboration with Snøhetta and several experienced local partners, we have developed a restaurant with an equal focus on marine research, architecture, and gastronomy. By focusing on the coexistence of life on land and in the sea, Under proposes a new way of understanding our relationship to our surroundings – above the surface, under the water, and alongside the life of the sea. With this as a backdrop, you will gain a better understanding of the food you eat.
Conclusion
Your restaurant's mission statement is your guiding star.
It's the reason you work so hard for a living, why you're opening one of the most unique restaurants in the country, and why you're proud to call yourself a restaurateur.
Your mission statement sets a defining course for your business, so make sure it's something that inspires everyone on your team to roll up their sleeves and get to work every day.
For more information about restaurant slogans and the difference between a mission statement and a slogan check out this post: 250+ Catchy Restaurant Slogans & Taglines (2021)
Finally, if you liked this article you might also be interested in the following: