Opening and running a successful pizza shop requires careful planning and hard work. This step-by-step guide will walk you through the key steps involved in starting your own pizza business within the lucrative $65 billion dollar pizza restaurant industry.
With over 100,000 pizza restaurants operating in the U.S. and employing nearly 900,000 people, competition is fierce (Source). This makes proper planning and execution essential to stand out.
I will cover crucial steps like deciding on your pizza shop concept and menu, writing a solid business plan, obtaining funding and licenses, hiring employees, choosing a point-of-sale system, establishing an online presence, and managing ongoing operations.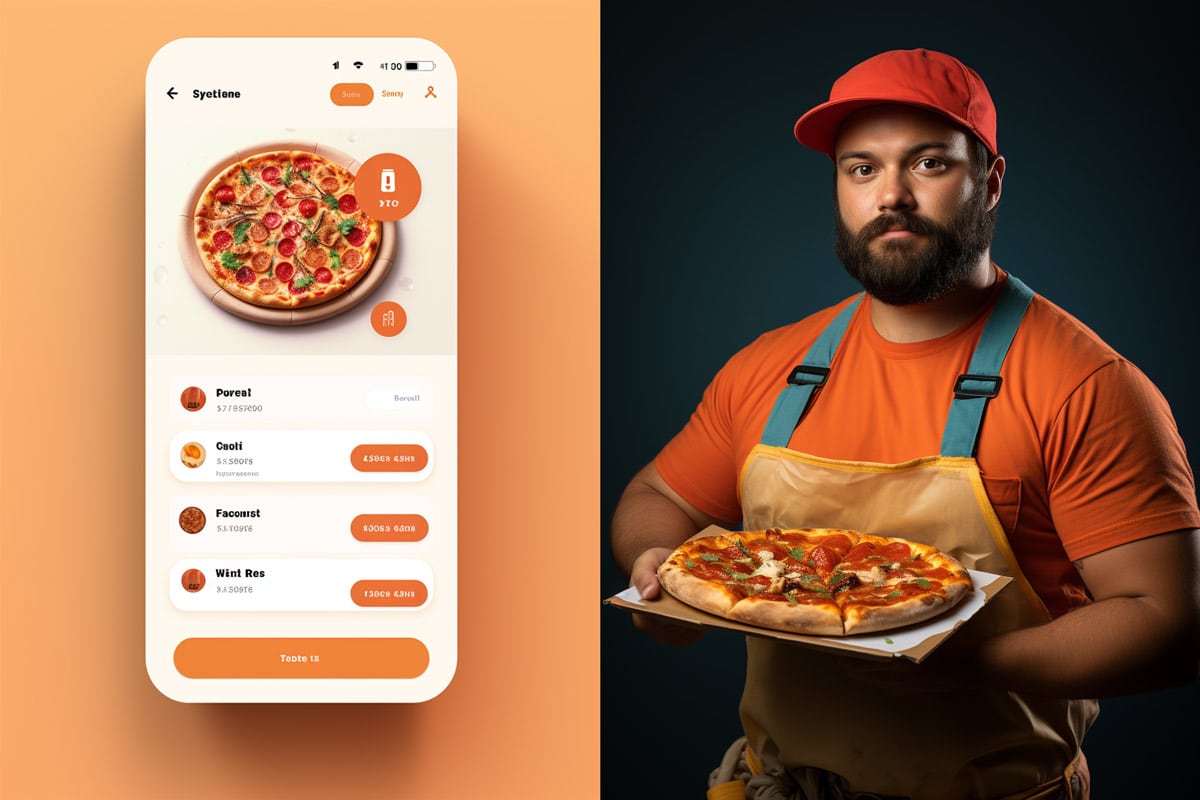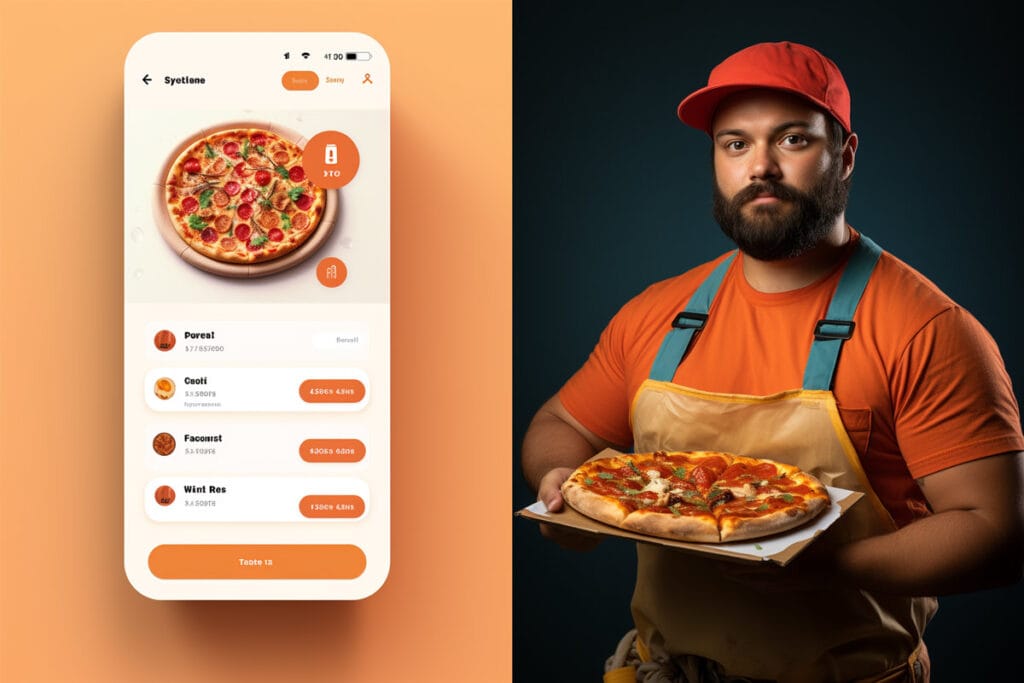 1: Decide on a Concept and Menu
---
The first and most important step when starting your pizza shop is deciding on an overall restaurant concept and menu. This will be the foundation that guides your entire business strategy and all subsequent decisions.
Take time to thoughtfully research and analyze different pizza shop concepts before landing on the vision for your own restaurant.
Research pizza shop concepts and trends
Start by thoroughly exploring the menus and styles of successful local and national pizza chains to get inspiration. Study the ingredients they use, the types of pizzas and other offerings on their menus, as well as their dine-in ambiance and operational format.
Read reviews online and in local publications to get insight into what potential customers rave about. Stay on top of food industry predictions and reports to understand the latest popular styles and ingredients. Pizza trends are always evolving so you want your shop to feel fresh and current.
Decide on the type of pizza you want to make
Next, decide whether you will specialize in a specific regional pizza style like New York, Chicago, or Neapolitan, or create your own unique hybrid style. Factor in your own culinary strengths, passions, and preferences.
New York-style pizza is known for its hand-tossed thin crust with a pliable edge, while Chicago deep dish involves a thick, buttery crust with heaps of cheese. The Neapolitan style uses wood-fired ovens and is characterized by a soft and chewy crust with fresh mozzarella and basil.
Determining a specialty sets you apart while informing your recipes.
Create a menu with a variety of pizza options
Craft a menu with a wide variety of festive pizza options beyond just cheese and pepperoni. Have different sizes, diverse toppings, and creative flavor combinations to appeal to the broadest customer base. Incorporate seasonal ingredients that play to customers' cravings.
Beyond pizza, add complementary Italian dishes like subs, salads, garlic knots, wings, and desserts. A robust menu gives customers lots of options for a complete meal.
Consider specialty dietary pizzas
Also, consider featuring gluten-free or vegan pizzas to accommodate growing dietary restrictions. Catering to specialty diets makes your shop more inclusive. Have a plan for clear labeling and precautions to avoid cross-contamination for food allergies.
Plan for different service formats
Finally, decide whether your shop will focus on takeout and delivery, a dine-in experience, or a combination. This factors into your space requirements. If doing significant takeout and delivery business, ensure you have a plan for seamless online ordering and delivery logistics integrated into your operations.
The concept and menu you land on will dictate all subsequent decisions from kitchen layout, equipment needs, hiring staff with relevant culinary backgrounds, purchasing ingredients, and all aspects of operations.
Take time upfront to thoroughly research and refine your vision. Your thoughtful concept and menu will set the direction for your whole pizzeria.
Create a Catchy Pizza Business Name
Coming up with a great name for your pizzeria requires thoughtful brainstorming and research. The name you choose needs to create an impression, communicate your brand identity, and resonate with customers.
Start by thinking of names that are unique and memorable, avoiding generic names like "Joe's Pizza". You want something catchy that comes to mind easily and stands out from competitors. Just make sure phrases are easy to say and spell to avoid confusion.
Also, ensure the name fits the concept and personality of your pizzeria. Let it reflect character, whether you aim for traditional Italian charm or quirky modern ambiance. Names can also reference your specialty or values, such as using terms like "artisan" or "brick oven".
Be sure to check domain name availability to secure a matching website URL. And take the time to get objective feedback by having friends or advisers weigh in on potential names you're debating between.
Ultimately the priority is picking a name that effectively sticks in customers' minds and communicates what your pizzeria is all about.
You might also like: 325 Catchy & Creative Pizza Restaurant Names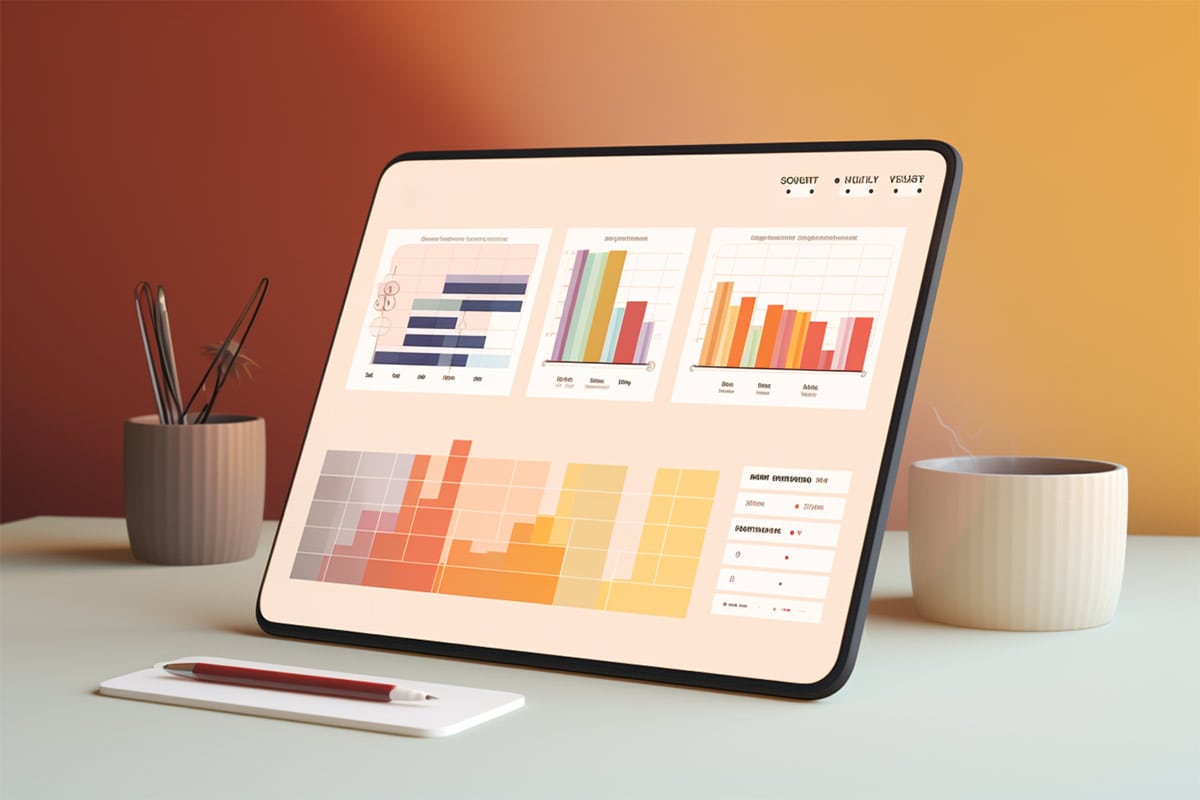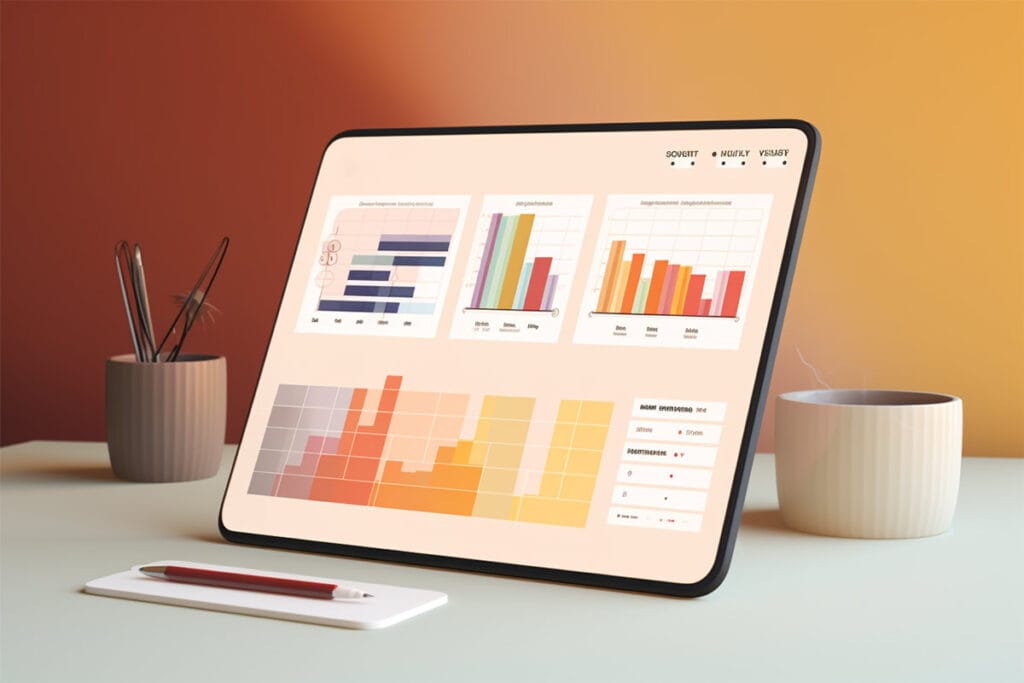 2: Develop a Business Plan
---
After deciding on your pizza restaurant concept, the next critical step is developing a comprehensive business plan. This is an in-depth strategic document that will analyze every aspect of your business and serve as an actionable guide for launch.
Executive Summary
The executive summary briefly outlines your business goals and summarizes the key points from your entire plan. It should provide a high-level overview of your concept, financial projections, and competitive advantages.
Company Overview and Objectives
Provide background on your vision and objectives for the pizza restaurant. Include details on ownership structure, proposed location, facilities, start-up timeline, and any partnerships or outside support.
Market Analysis
Research your local area and analyze pizza industry trends more broadly. Assess direct and indirect competition. Evaluate demand and demographic factors shaping your customer base. This will demonstrate a need for your business.
Marketing Plan
Outline how you will promote and attract customers. Detail any pre-opening events or promotions. Describe ongoing strategies like social media, loyalty programs, and community outreach. Calculate associated costs.
Operations Plan
Explain the day-to-day running of your pizza shop. Include an overview of food preparation, supplies, and equipment, staffing, online ordering capabilities, and projected sales volume.
Management Team and Organization
Introduce key players involved and their qualifications. Outline the legal structure and organizational chart showing staff hierarchy and responsibilities.
Financial Plan and Projections
Provide projected start-up costs and capital needed. Estimate operating expenses and forecast sales and revenue month-by-month for the first year. Include profit/loss, cash flow, and balance sheet projections.
Having a solid business plan is crucial for securing funding, applying for loans, attracting investors, and opening your doors with a blueprint for ongoing success.
3: Get Funding
---
Determining Startup Costs and Capital Needed
The first step in securing funding for your pizza shop is to thoroughly research and estimate your expected startup costs. Typical expenses will include:
Rent deposits, lease, and renovations for your restaurant space
Ovens, refrigerators, kitchen equipment, counters, registers, and furnishings
Licensing and permits required by your city and state
Initial ingredients and inventory
Staff wages, benefits, and training for the first few months
Marketing and promotional activities like print ads, website, signage
Insurance policies like general liability and workers' comp
Professional fees for lawyers, accountants, consultants
Contingency funds and reserves
Create a detailed spreadsheet with cost estimates for each category above. Budget for 3-6 months of operating expenses in addition to these initial startup costs to have a cushion.
With your expected revenues and costs, build a startup budget and projected profit/loss statement for the first year. This will determine how much capital you need to launch and sustain the business until you turn a profit.
Exploring Financing and Funding Options
With your capital requirements determined, explore potential funding sources:
Personal savings and assets that can be invested
Small business loans from banks and credit unions
SBA loans, like the 7(a) and 504 programs with favorable terms
Loans or investments from friends, relatives, and connections
Angel investors or venture capital for larger financing needs
A prudent approach is to combine sources, like using your own savings and taking a bank loan for the rest. Compare interest rates and repayment terms for any borrowed amounts.
Applying for Small Business Loans
To qualify for SBA or bank small business loans, you'll need to submit:
A business plan with financial projections
Collateral like equipment, property, or inventory
Personal credit scores and financial history
Previous tax returns and financial statements
Meet with loan officers from several banks to compare interest rates, fees, and eligibility criteria before selecting a lender.
Seeking Equity Investors if Needed
If loans don't fully cover your capital needs, you may need to sell equity in your business to private investors. Prepare a pitch deck summarizing your business plan's key details and growth opportunities.
Use your network and local pitch events to connect with individual, angel, and venture capital investors. Offer equity at a valuation tied to your projected profit margins and growth.
By thoroughly planning your costs, exploring all funding options, and allowing room for surprises, you can secure the capital necessary to successfully launch your pizzeria.
4: Obtain Licenses and Permits
---
Researching Required Licenses and Permits
Opening a pizzeria requires obtaining a variety of legal licenses and permits from federal, state, and local government agencies. Thoroughly research all requirements in your city and state early in the planning process. Key licenses and permits may include:
Local Business License
Apply for a business license with your city or county clerk by submitting your business plan, zoning confirmations, and paying a licensing fee. This certifies your business with the municipality.
Food Service Permit
The health department must inspect your restaurant's kitchen and facilities to issue a food service permit. Apply after signing your restaurant lease and completing build-out renovations.
Liquor License
If serving beer or wine, apply for a liquor license which can take months for approval. Conditional use permits may also be required if near schools or churches.
Sales Tax ID Number
Register with your state revenue department for a tax ID number to collect and properly remit sales tax on retail purchases. This ID number is also needed for buying ingredients and supplies wholesale without paying sales tax.
Food Handlers Certificates
Employees involved in food preparation and service must complete an approved food safety training course and obtain food handlers certificates indicating they are trained on safe food handling practices. Ensure certificates stay current per state requirements.
Outdoor Seating Permit
If planning sidewalk or patio seating, confirm if an outdoor seating permit is required and any associated fees. A layout plan indicating ADA accessibility may need approval.
Delivery Driver Permits
Many cities require individual delivery driver permits for each driver delivering orders, to ensure they meet insurance and driver safety requirements.
Third-Party Delivery Agreements
Contract with third-party delivery services like UberEats and DoorDash to assist with order delivery. Negotiate optimal terms for fees charged, delivery radius, and any tablets or devices they may provide.
Applying for Licenses and Permits on Schedule
Compile all documentation required for each license/permit application well in advance of your target opening date. Partner with contractors familiar with local regulations. Passing inspections and securing permits on schedule is crucial for opening on time.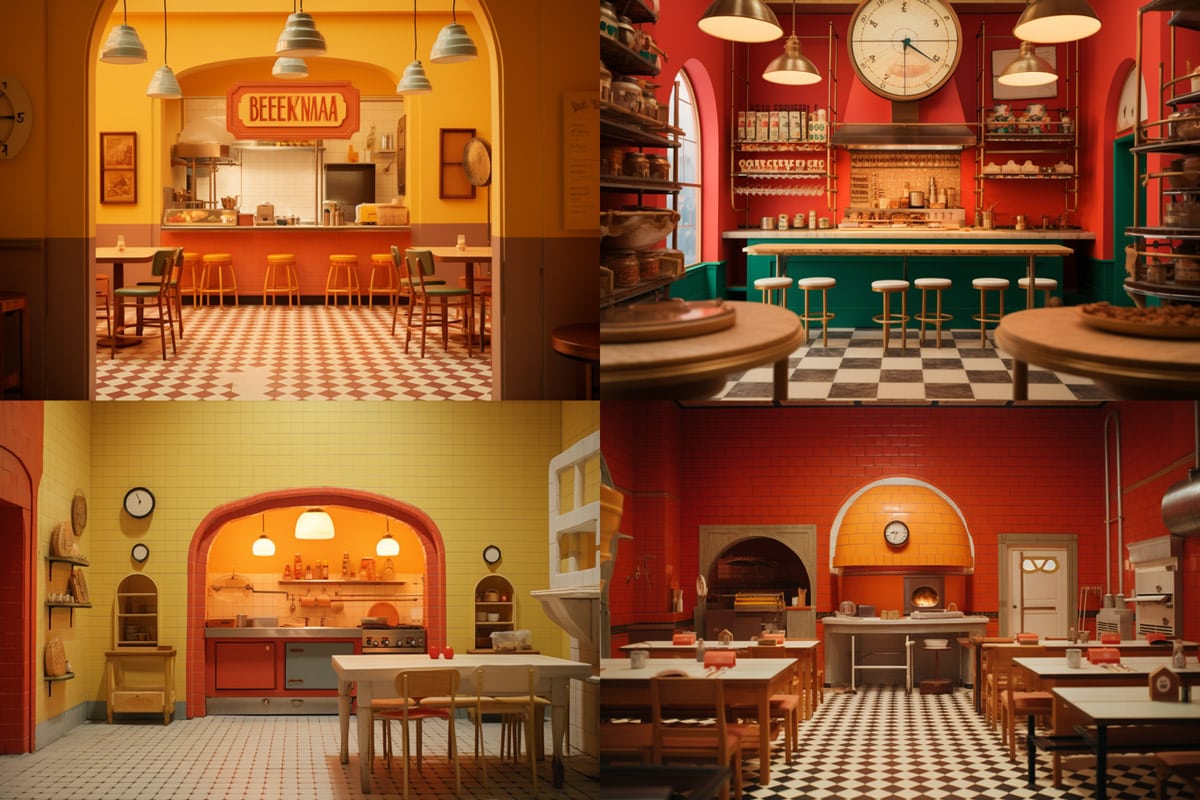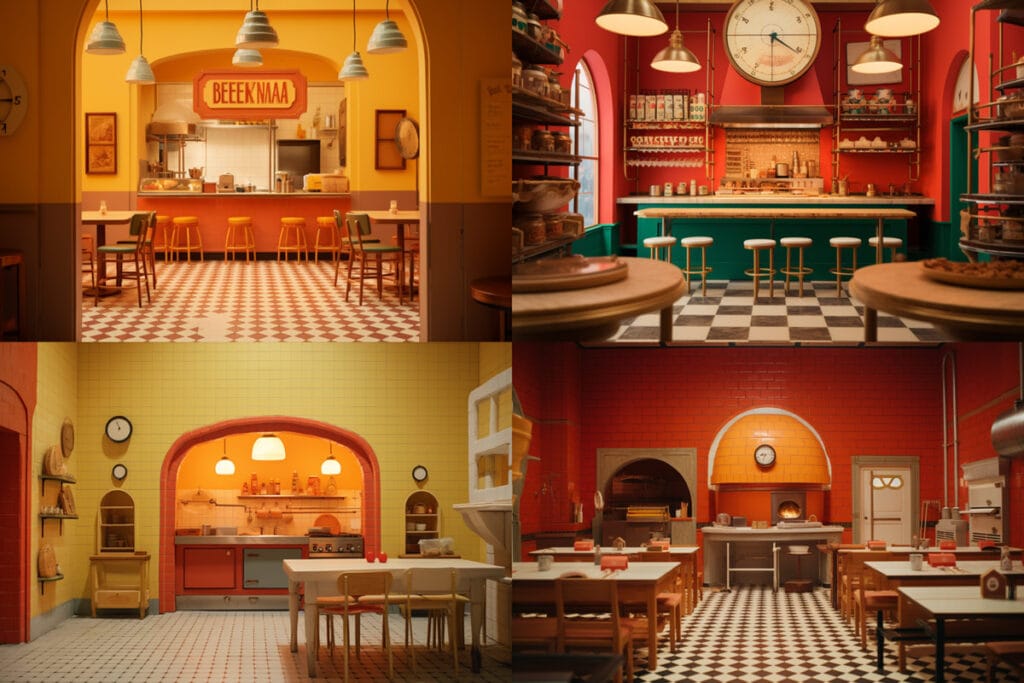 5: Find a Location
---
Researching Ideal Locations
Start your location search by defining the geographic area or neighborhood you want to be in based on your target demographic and competitive analysis. Drive around to get a feel for availability, foot traffic, parking, and visibility.
Make notes on spaces for lease that fit your size and budget. Search commercial real estate listings to map out costs per square foot in desirable areas and buildings.
Prioritizing Spaces with Existing Kitchens
Look for spaces already zoned for restaurant use that have some existing kitchen facilities in place. This saves significantly on build-out costs compared to a raw, undeveloped space. Carefully evaluate the kitchen layout, proximity to utilities and plumbing, ventilation, and any changes needed to meet your equipment needs.
Evaluating Accessibility, Visibility, and Parking
The ideal location will be easily seen from the street with signage opportunities. Check for heavy foot traffic and parking lots or garages nearby. There should be convenient pickup and delivery access without congested entries or exits.
Ensure the building and parking are ADA compliant with disability access to the entrance, restrooms, and interior layout. High visibility spots in shopping centers or downtown districts often offset higher rents.
Negotiating the Lease
Thoroughly review lease terms before signing and negotiate the most favorable rates and conditions. Look for a longer initial term like 5+ years to secure lower rents and recoup renovation costs.
Control operating expenses by capping increases and understanding each fee. Limit personal liability if the business fails. Build in repair obligations and fair renewal increases.
Designing and Renovating the Space
With a lease secured, design an inviting storefront and interior that aligns with your pizza brand. Plan your renovation timeline around equipment installations and permitting inspections to meet your opening date. Select durable, easy-to-clean finishes.
Conducting due diligence and prioritizing the right location for visibility, accessibility, and customer convenience will give your pizzeria the best chance of success.
6: Source Ingredients and Suppliers
---
Finding Suppliers for Quality Ingredients
Research and vet suppliers that can consistently provide the fresh ingredients integral to your menu and recipes. For dough, cheese, sauce, and toppings, prioritize suppliers with high-quality, authentic Italian offerings.
Look for local farms or vendors for fresh, seasonal produce. Don't forget specialty items like vegan cheese, gluten-free dough, or proprietary spices. Getting samples of ingredients helps evaluate quality.
Securing Wholesale Food Distribution
Partner with one or two restaurant food distributors like US Foods or Sysco to source the bulk of your ingredients, kitchen disposables, cleaning supplies, and other restaurant materials at wholesale prices.
Negotiate your account pricing and minimum order quantities based on projected menu volumes. Compare overall pricing, delivery fees, ordering systems, and customer service across distributors before selecting one as your primary partner.
Locking in Favorable Terms
Clearly communicate your projected order volumes, menu items, and purchasing needs so your distributor can assign wholesale rates and delivery days that meet your budget and kitchen prep schedules.
Agree on regular delivery days/times to maintain consistent inventory. Get clarity on lead times for specialty imports or custom orders. Confirm order minimums and payment terms as well.
Ordering Equipment and Supplies
Research quality commercial pizza ovens and other essential equipment like refrigerators, freezers, ventilation, pizza peels, and dough rollers. Don't forget smallwares like baking pans, utensils, and containers.
Compare options across restaurant supply retailers to find the right balance of quality and value. Order early to ensure availability and account for shipping or installation delays.
Allow plenty of time to thoughtfully source all ingredients, materials, and equipment needed to craft high-quality pizzas. Building relationships with the right suppliers is invaluable.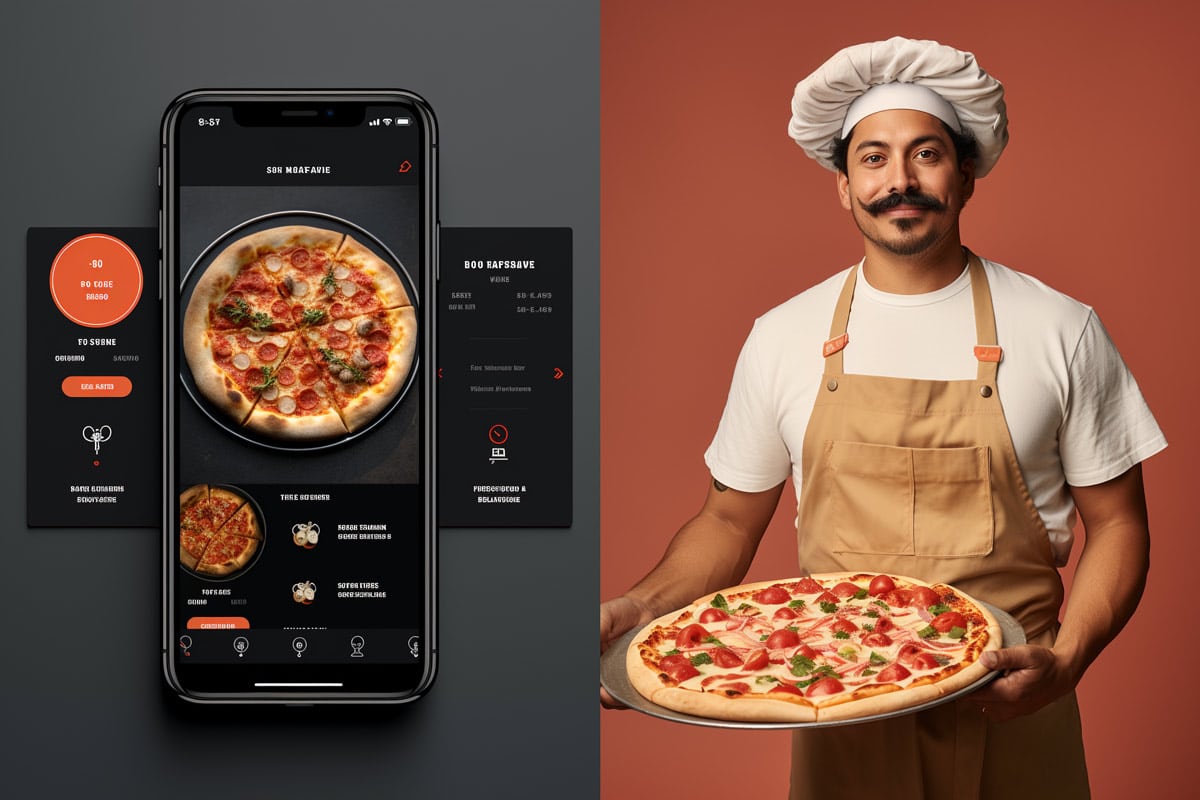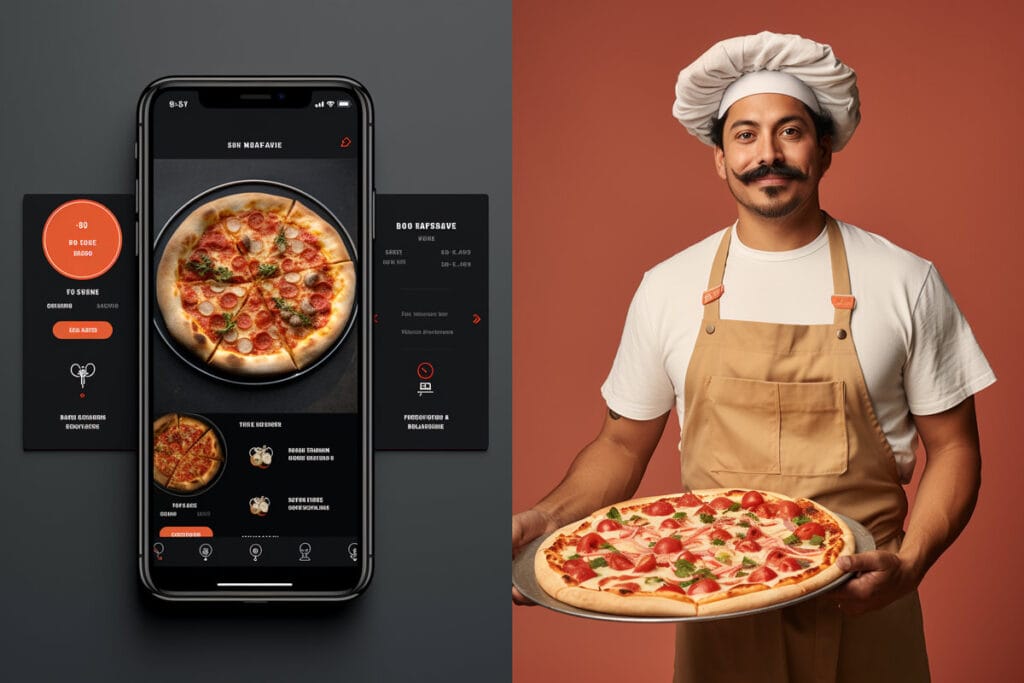 7: Choose a Pizza POS System
---
Investing in an intuitive yet powerful pizza POS system will provide convenience, speed, and accuracy in managing all transactions.
Choosing a POS system is one of the most crucial technology decisions for operating a smooth and efficient pizza shop. The POS serves as the central hub for processing and managing all customer orders and financial transactions that are the lifeblood of your business.
Determining Your Needs and Budget
Consider the number of POS terminals you need at the counter, bar, kitchen, and takeout areas. Determine must-have POS features aligned with your operations like online ordering integrations, loyalty programs, reservation management, liquor controls etc.
Factor in existing hardware like tablets and computers or if you need an all-in-one standalone POS terminal. Set a realistic budget for both hardware and monthly software costs.
Comparing Pizza POS Systems
Research specialized restaurant POS systems like Toast, Slice, TouchBistro, and Square tailored for food businesses. For pizza shops specifically, prioritize systems efficient at order entry, menu customizations, splitting checks, and time-based reminders for delivery.
Assess reporting features, e-commerce integrations, payment processing capabilities, data security, and hardware options. Consider scalability to support your growth.
Selecting the Best POS
Choose the POS system that most affordably meets your feature needs, integrates with other platforms you use, and offers top-notch support. Simplicity, flexibility, and ease of use are key for staff adoption. Opt for month-to-month contracts when available to pivot if needed.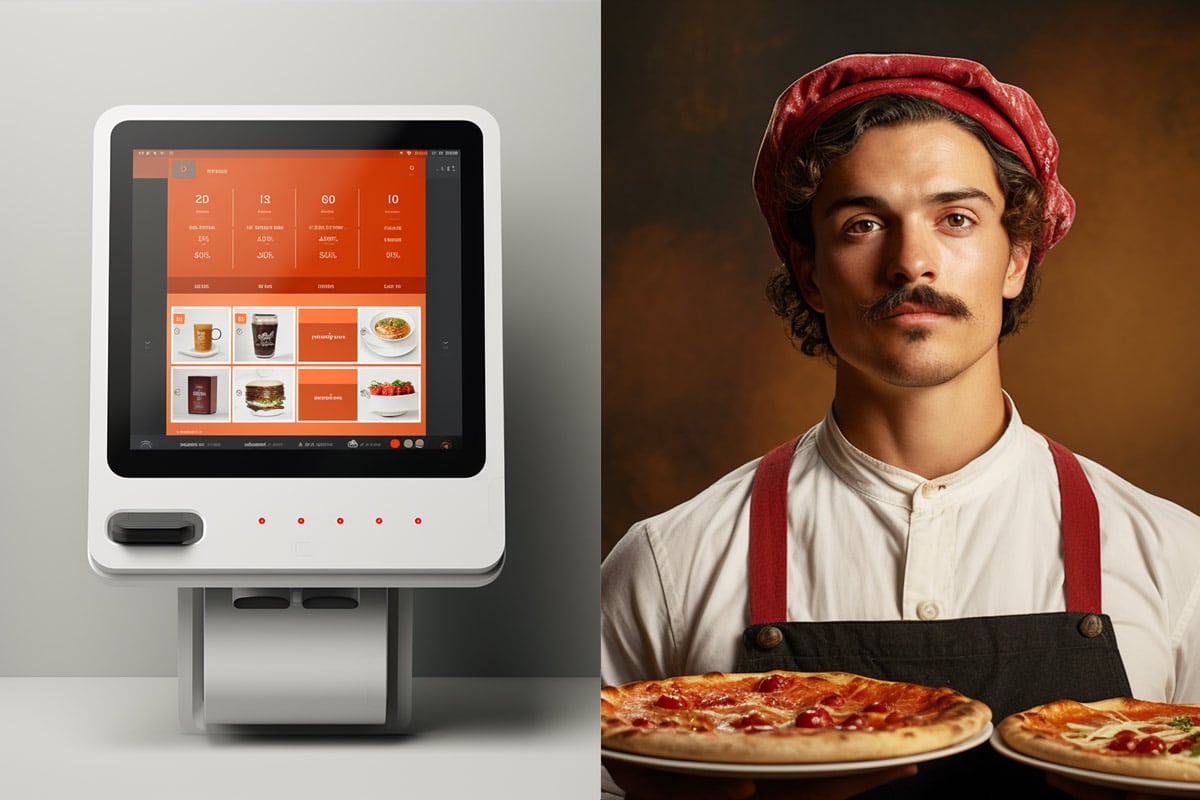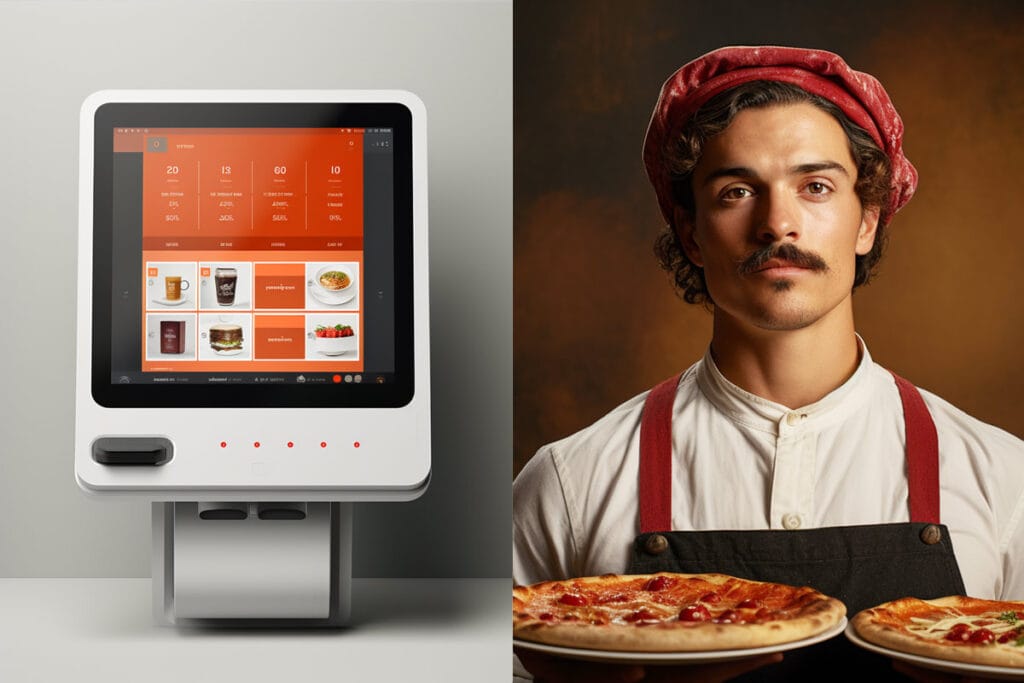 Read more: 7 Best Pizza POS Systems
Setting Up and Configuring the System
Once selected, set up your menu with sections, modifiers, combos, and ingredients mapped to inventory management. Enter customer relationship contacts, create manager permissions, and configure settings to match your workflows for accepting orders, routing to the kitchen, processing payments, tipping, and reporting.
Training Staff for Adoption
Thoroughly train staff on using the POS system through videos, manuals, and hands-on guidance. Have managers monitor use to ensure employees are comfortable processing orders and payments accurately and efficiently. Continue refining your setup and training until the POS platform is second nature.
A quality pizza POS maximizes order accuracy, speed of service, and provides robust reporting to make data-driven decisions. The investment pays dividends in optimizing operations.
8: Hire and Train Staff
---
Employing talented, caring staff is one of the most important investments you can make when opening a pizzeria. The quality of your team directly impacts everything from food preparation and service speed to cleanliness, customer satisfaction and company culture.
That's why it's crucial to approach hiring deliberately – screen applicants thoroughly for required skills, hospitality mindset, and fit with your brand. Look for pizza makers with an eye for detail and chefs with creativity and efficiency.
Hire servers who can juggle busy rushes with care and friendliness. Your managers should have leadership skills to rally the team. Once hired, comprehensive training across company policies, systems, menus and service philosophy is vital, even for experienced hires.
Determine Hiring Needs and Create Job Postings
Project staffing requirements by position based on anticipated volume.
Write clear, appealing job posts highlighting skills needed and company culture.
Interview Potential Candidates for Front and Back of House
Look for people with a passion for food and hospitality experience.
Assess technical skills, strengths, and fit with your restaurant's vision.
Check references to confirm qualifications.
Conduct Background Checks Before Hiring
Run criminal history and reference checks to avoid negligent hiring lawsuits.
Review past employment and education history.
Set Up Payroll and Employment Paperwork
Have new hires complete tax forms, confidentiality agreements, and direct deposit info.
Set up payroll schedule, withholding, and overtime pay in compliance with labor laws.
Train Staff on Menu, Systems, and Customer Service
Cover menu details including ingredients, prep methods, and inventory practices.
Review POS system, online ordering, safety procedures, and opening/closing duties.
Set clear expectations for friendly, prompt customer service.
Investing the time to properly onboard staff and nurture their growth allows you to deliver high standards and amazing experiences that keep customers coming back. Your team represents your brand, so developing a stellar crew through careful hiring and training creates immense value as you work to build a beloved pizzeria.
9: Craft Your Pizzeria's Brand and Marketing Strategy
---
Opening a new pizzeria is an exciting venture, but promoting your restaurant and attracting customers takes thoughtful planning and execution.
In an increasingly competitive food industry, creating compelling branding and running strategic marketing campaigns are critical for spreading awareness about your new entrant pizzeria and driving customer traffic continually.
Taking the time upfront to establish your pizzeria's visual identity through logo, graphic design, messaging, and packaging is invaluable. This builds recognition and an emotional connection with patrons. Likewise, designing high-quality menus, website, signage and branded merchandise allows customers to interact with your brand anywhere.
You need to lay the groundwork for attracting an initial customer base through advertising and promotions touting your opening. But just as importantly, you need a strategy for sustaining awareness and engagement after those launch promotions end.
Ongoing social media content, community events, email marketing, and loyalty programs are key to retaining customers and catalyzing vital word-of-mouth referrals.
Design Your Brand Identity and Assets
Work with a professional graphic designer to bring your logo vision to life with multiple design options to choose from. Opt for a memorable, distinctive logo that will look great on signage, uniforms, marketing materials etc.
Select branded colors that reflect your concept – warm reds and yellows for a traditional pizza look or sleek black and grey for an upscale vibe.
Ensure your graphic assets like custom fonts, patterns and decorative illustrations visually reinforce your pizzeria's unique personality and style.
Craft Your Messaging and Value Proposition
Determine the key messages you want to convey about your pizzeria's differentiators.
Highlight your specialty styles, high-quality ingredients, excellent service, atmosphere, etc.
Summarize in a clear value proposition e.g. "Authentic, artisanal pizzas made with passion using the freshest ingredients".
Craft short but compelling slogans or taglines that encapsulate your pizzeria's culinary mission – for example "NYC-style pizza made with heart" or "Pizza crafted to perfection since 2022".
Share your pizzeria's origin story and emphasis on quality ingredients and family recipes to connect with customers.
Clearly communicate your dining experience whether it's a lively neighborhood spot or a refined upscale ambiance so customers know what to expect.
Build Your Digital Presence
Invest in a professionally designed, mobile-friendly website that promotes online ordering and menus. Allow customization of pizzas.
Populate the site with tempting food photography and include menus with ingredient information for transparency.
Share testimonials from happy customers and feature local publicity like newspaper articles your pizzeria was mentioned in.
Secure branded social media accounts on platforms like Facebook and Instagram.
Design an inviting, mobile-responsive website that enables online ordering.
Register your business on review sites and local business directories.
Create Launch Marketing Materials and Advertising
Develop brochures, direct mail pieces, posters, and flyers to promote your opening.
Take out ads in local publications and on radio stations targeting your clientele.
Leverage social media and PR outreach to generate buzz leading up to launch.
Plan Ongoing Promotions to Draw Customers
Offer weekly specials, loyalty programs, contests, and holiday offers after opening.
Sponsor local teams and events to build community connections.
Utilize social media and email marketing to continually engage patrons.
In essence, thoughtful brand building and strategic marketing create familiarity and preference for your pizzeria, while continually communicating what makes your concept unique. This ultimately drives new visits and repeat business, catalyzing long-term success.
That's why new pizzerias need to make their visual identity, messaging, and coordinated marketing plan a top priority right from the start.
10: Develop Online Ordering Capabilities
---
In today's digital-focused world, creating a robust online presence and leveraging technology across operations is absolutely essential for any new pizzeria hoping to effectively reach customers and facilitate orders.
Customers expect to be able to easily access menus, place orders, and engage with restaurants through websites and apps.
This means new pizzerias need to dedicate time upfront to building well-designed websites with integrated ordering capabilities, partnering with popular delivery apps, launching social media profiles, and potentially even developing their own branded apps.
Build a Website for Menus, Online Ordering, Reservations etc.
Invest in a modern, mobile-friendly website that engages customers.
Feature menus, order online capabilities, hours, contact information and testimonials.
Allow reservations or waitlist signups online.
Partner with Delivery Services like UberEats, DoorDash, GrubHub etc.
Integrate with leading third-party delivery apps to expand your reach.
Negotiate favorable commission rates based on projected order volumes.
Ensure branding and menus are displayed properly on delivery sites.
Enable Online Ordering through Your Website or Apps
Add seamless online ordering directly through your website.
Develop your own branded app for mobile orders and loyalty program.
Sync with your POS system for smooth order processing.
Create Social Media Accounts for Marketing and Promotions
Launch branded profiles on Facebook, Instagram, Twitter to engage customers.
Share photos of dishes, events and specials to attract new followers.
Respond promptly to comments, feedback and inquiries.
Using technology to create convenience and connect with patrons online enables new restaurants to keep up with competitors, maximize their reach, provide desired digital options, and operate efficiently across both online and in-store channels.
In essence, tech capabilities are no longer nice-to-haves but fundamental necessities for launching a thriving pizzeria in the modern digital era.
11: Launch and Promote Your Pizza Business
---
The launch period is a crucial window for showcasing your pizzeria to the public and generating buzz, so it's important to execute a strategic marketing plan. Your grand opening is your chance to make a great first impression and get residents excited about your arrival.
This requires dedicating time and budget to spreading awareness through advertising and PR in the weeks leading up. You also want to incentivize customers to visit early on through tantalizing opening promotions and offers.
Additionally, hosting soft opening events for media and select guests allows you to test systems and get constructive feedback before the official launch.
Host Soft Opening / VIP Preview Event – Invite select guests like media, food influencers, and investors to test operations and collect feedback before the official opening.
Spread Awareness through Print, Digital Ads, and PR – Take out ads in local publications. Pitch stories to reporters. Promote across social media.
Promote the Grand Opening Event through Promotions – Offer discounts, freebies, and contests leading up to launch to create buzz.
Offer Opening Discounts or Deals to Attract Customers – Run promotions like 25% off for the first 2 weeks to incentivize initial visits.
Collect Feedback and Reviews from Early Customers – Survey early patrons and address any areas needed for improvement immediately and encourage sharing reviews on Google, Yelp, and social media. Respond promptly.
Your marketing efforts need to convey your unique concept, high-quality food and service, and celebration of the community you're joining. Nailing your pizzeria's launch with compelling messaging and strategic promotions lays the foundation for building ongoing awareness and customer loyalty in your market.
12: Manage Ongoing Operations
---
Once the excitement of your opening has passed, careful management and measurement of day-to-day operations becomes vital for your pizzeria's ongoing success.
It's crucial to constantly monitor your sales performance, cost efficiency, online order volumes, customer satisfaction, and marketing effectiveness after launch.
Analyzing various performance indicators and metrics will reveal opportunities to fine-tune your menu, adjust staffing schedules, improve online platforms, rationalize costs or boost specific dayparts and channels. Just as importantly, you need to keep delighting customers through great service and food quality.
Track Sales, Costs, Inventory to Monitor Performance – Analyze sales reports, invoices, and POS system data regularly to inform decisions.
Maintain Quality Control and High Customer Service Standards – Conduct staff training refreshers on food prep, taking orders, and satisfaction practices.
Schedule Staff Appropriately During Busy and Slow Periods – Forecast labor needs based on guest volume patterns and local events.
Manage Online Orders, Delivery Logistics, and Customer Service – Monitor order volumes by channel and delivery zone. Address issues promptly.
Run Promotions and Advertise on Website and Social Media – Highlight new menu items, events, and specials. Share positive reviews.
Track Online Sales and Marketing Metrics – Review website traffic, social engagement, and online conversion rates.
Plan New Menu Rollouts, Promotions, and Events – Develop seasonal offerings and special events to continually attract customers.
Set Goals and Budgets for Future Growth – Outline goals for sales, labor costs, expansion plans and set budgets.
With intense competition, you can't afford complacency after opening. Savvy pizzeria owners continually track operational data, find ways to optimize processes, rollout enticing promotions, and invest in strategic improvements to nurture growth and adapt to evolving customer preferences.
Hands-on, data-driven management using analytics and reports in your POS enables you to build on early momentum for long-term profitability and success.
Conclusion
Launching a successful pizza business takes passion, planning, and hard work. But the rewards of owning a beloved community dining destination are immense. By following the steps outlined in this guide, you can turn your pizza dreams into reality.
Some of the key takeaways include:
Research your market thoroughly and develop a unique concept that fills a need. Offer high-quality ingredients and excellent customer service.
Secure financing and create a detailed business plan. Find the ideal restaurant space.
Invest in the right specialty equipment and technology like ovens, POS systems, and website capabilities.
Comply with all licensing, permits, and legal requirements. Develop operations workflows and hire/train staff.
Craft a brand identity and execute buzz-building launch marketing. Promote online ordering and delivery options.
Manage costs, monitor data, and continuously improve after opening. Delight customers through great food, service, and hospitality.
Resources for Starting a Small Pizza Shop Business
These resources can provide valuable information, guidance, and support for small businesses, including those starting a pizza shop business. They cover various aspects of business planning, marketing, financing, and operations.
Small Business Development Centers (SBDCs) – SBDCs provide free consulting services, training programs, and resources to help entrepreneurs start and grow their businesses.
U.S. Small Business Administration (SBA) – The SBA offers a wide range of resources for small businesses, including business planning guides, loan programs, and educational resources.
SCORE – SCORE is a nonprofit organization that provides free mentoring services and resources for small business owners. They offer guidance on various aspects of starting and running a business, including business planning, marketing, and financial management.
GSA – The GSA provides resources to help small businesses learn more about doing business with the government, government contracting opportunities, and marketing their contracts.
Consumer Financial Protection Bureau – The Consumer Financial Protection Bureau provides resources for small business owners, including information on small business lending and access to credit. They aim to increase awareness and support for small businesses in the lending marketplace.
Pizza Industry Organizations
Pizza Industry Council – The Pizza Industry Council is a group modeled after the National Restaurant Association's Fast Casual Industry Council, aimed at addressing issues specific to pizza operators
American Pizza Community – The American Pizza Community is a coalition of pizza industry leaders that advocates for policies that support the pizza industry and its customers