Making a ghost kitchen business plan is the first step to starting your own money-making food business. Ghost kitchens, also known as virtual or cloud kitchens are a new kind of food place that only does takeout and delivery orders.
With the rise of food delivery apps and people wanting to eat at home more, ghost kitchens have become a really good way to start a food business that doesn't cost too much.
Starting a successful ghost kitchen needs more than just loving food. You need a good plan and our guide will help with that. It'll show you how to make a detailed business plan that can bring in investors, get you the money you need to start, and ensure your business keeps making money.
With upfront planning and continuous monitoring, this plan aims to maximize the probability of building a thriving and sustainable ghost kitchen business.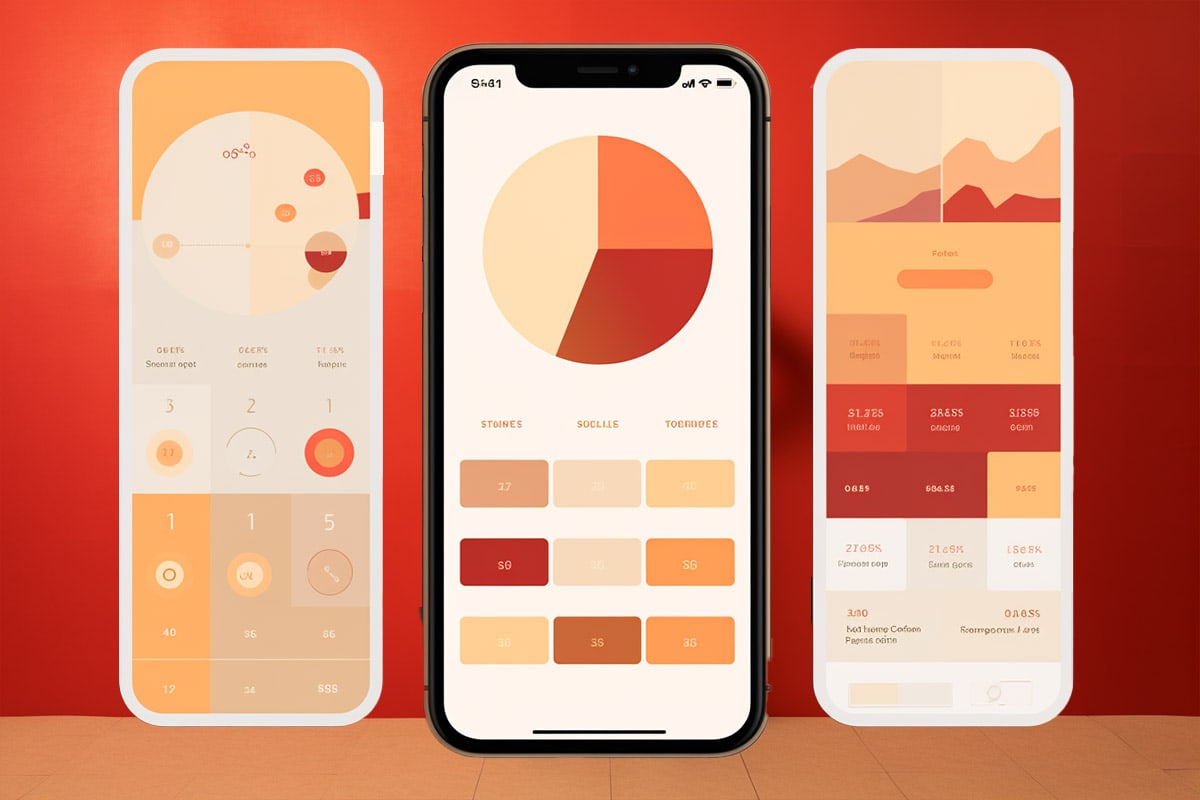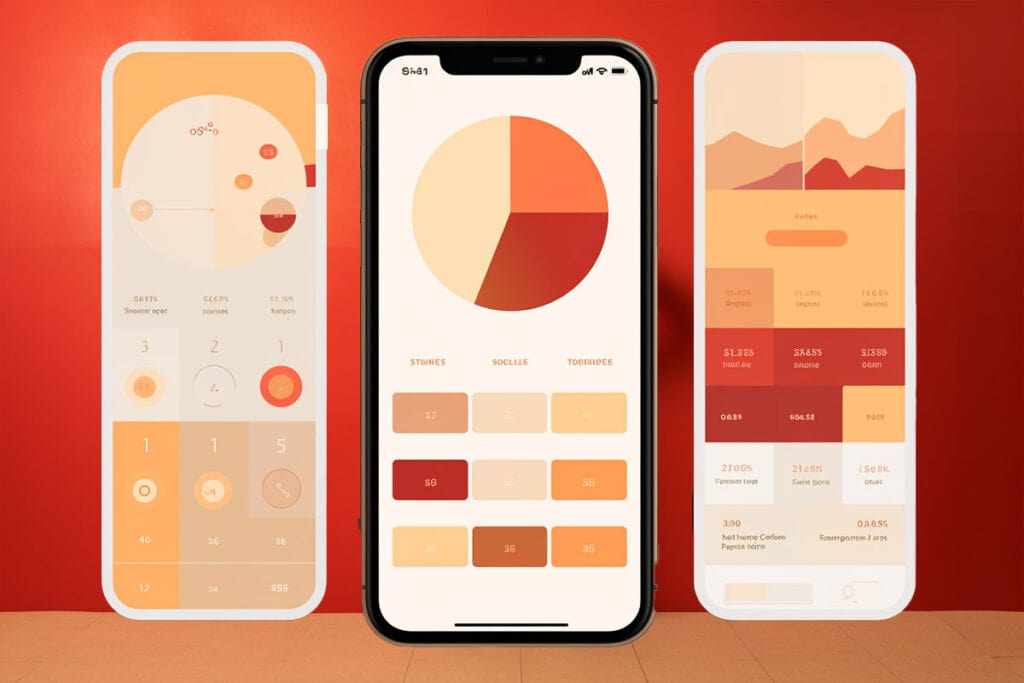 Executive Summary
The executive summary is essentially the elevator pitch for your entire business plan. It should provide a high-level overview of the key elements and quickly make the case for why your ghost kitchen concept is viable, profitable, and worth investing in.
When writing an executive summary for a virtual restaurant, you'll want to focus on:
Briefly explaining the ghost kitchen business model and how your concept utilizes it. This provides context upfront for readers who may be unfamiliar with the operational approach.
Introducing your brand positioning, menu offerings, and what makes your concept unique or better than competitors. Establish your value proposition.
Summarizing customer demand drivers in your target market and how your menu and operations are tailored to meet customer needs.
Highlighting key elements of your growth strategy focused on delivery and digital platforms. How will you drive traffic?
Providing an overview of unit economics – average sales volumes, costs, and profit margins so investors understand the financial opportunity. Use easy-to-digest numbers and metrics here.
Outlining high-level startup and operating costs involved so readers understand the full funding requirements.
Explaining expected ROI timeline and projections investors can expect if funding the venture.
The executive summary should excite and intrigue readers enough to read the full plan. Keep it concise at 1-2 pages max while ensuring it covers all the key elements of your ghost kitchen concept, economics, and growth trajectory.
The Company Overview
The Company Overview tells the origin story of your virtual restaurant concept. It should provide background on the founders, summarize the brand identity and positioning, explain the menu and cuisine type, and articulate the problems you aim to solve for customers.
When crafting this section for a ghost kitchen, key elements to cover include:
Introducing the founders and their relevant experience. This builds credibility.
Explaining the motivations and vision behind launching a delivery-only operation. Share key insights that led to this idea.
Describe the type of food and cuisine your kitchen will serve. Share menu highlights and details that convey your unique offerings.
Outlining the core customer pain points or needs your concept addresses. How does your menu, ordering process or operations solve these issues?
Summarizing how you settled on the ghost kitchen model and why it's the right fit for executing your vision over traditional restaurants.
Detailing any partnerships, technology platforms, or operational advantages you'll leverage to streamline the ghost kitchen.
Explaining key brand identifiers like name, logo, and positioning that convey your identity and ethos.
The Company Overview section should get readers excited about the founders, concept, menu, and opportunity your ghost kitchen presents in the evolving market.
Team and Management
The Team and Management section should outline the key players involved in launching and operating the ghost kitchen. It builds confidence by demonstrating you have the right expertise, experience, and personnel to execute the concept.
When drafting this section, ghost kitchens should focus on:
Introducing all founders and partners, along with brief backgrounds demonstrating their relevant industry experience.
Detailing the ownership split and role of each co-founder to show a clear delineation of responsibilities.
Explaining any key hires made or planned, especially head chef, general manager, or marketing lead. Share standout qualifications.
Describe the advisory board if established, and what strategic guidance they provide.
Outlining organizational structure and plans for future hiring as the business scales.
Emphasizing experience in online delivery operations, virtual restaurants, and data-driven management.
Including founder photos and bios in an appendix to put faces to names.
The goal is to validate that the team has the required blend of culinary skills, technical expertise, marketing savvy, and management acumen to convert the business plan into an operating success. Identify any gaps that need filling.
Market Analysis
The Market Analysis section demonstrates a deep understanding of your industry, customers, and competitors. It's crucial for validating demand and projecting realistic growth.
When developing this section, ghost kitchens should focus on:
Providing an overview of virtual restaurant industry trends – growth, consumer shifts, competitive dynamics.
Defining your target customer segments in detail – demographics, behaviors, psychographics. Back up claims with data.
Analyzing direct and indirect competitors – including their offerings, prices, unit volumes, and strengths/weaknesses.
Estimating total addressable market size for your city or region, with statistics on historic growth.
Forecasting future market growth over the next 3-5 years as online delivery adoption increases.
Detailing what macro and micro market factors could impact demand for your concept – both risks and opportunities.
Outlining how your positioning, menu, and operations are tailored to capture the opportunities identified in this analysis.
The goal is to thoroughly analyze the competitive landscape and demonstrate why customers will choose your ghost kitchen over alternatives. Support assertions with cited industry data, projecting conservatively. Identifying potential threats will strengthen your plan.
Concept and Menu Strategy
The Concept and Menu Strategy outlines your brand identity, offerings, and how the menu is optimized for delivery. This section brings your virtual restaurant to life.
Key elements ghost kitchens should cover include:
Articulating your brand positioning statement and core values. What key attributes define your identity?
Detailing your value proposition – how your offering delivers more value than competitors.
Providing an overview of menu categories, signature items, and types of cuisine.
Explaining how the menu is specifically designed for delivery. This includes packaging, portion sizes, and easing transit.
Describing customization and dietary options to meet customer needs.
Outlining your pricing strategy and rationales behind price points for competitiveness and profit goals.
Detailing plans for menu rotating, testing, and optimization based on data and customer feedback.
Including full menu detail and photos in the appendix for easy visualization.
The goal is to convey to investors how your concept, branding, and menu are distinct and tailored to succeed in a virtual restaurant model based on target customer preferences.
Marketing Plan
Since ghost kitchens lack physical storefronts, marketing efforts are crucial for generating awareness and repeat business. The plan should outline marketing strategies for reaching and engaging your target customers online and through delivery apps.
Key elements to cover in this section include:
Detailing promotional tactics like social media ads, flyers, and discounts to drive new customer acquisition around the launch.
Discussing partnership opportunities with delivery apps, corporate meal programs, catering, etc. to rapidly scale orders.
Explaining intended social media and influencer marketing to build brand awareness and following.
Describing a memorable grand opening promotion to create a splash when you first launch.
Outlining grassroots tactics like sampling, local events, and PR outreach to make an impact in the community.
Tracking and measurement methodology to monitor effectiveness and optimize spend.
Allocating an owned, earned, paid media budget based on scalable ROIs.
The goal is to demonstrate a digitally-savvy performance marketing plan tailored to drive real transaction volume to a virtual restaurant. Tie activities directly to projected sales growth.
Operations Plan
The Operations Plan details how you will manage day-to-day business functions from cooking to delivery logistics. It demonstrates you have the processes and infrastructure to smoothly run a virtual restaurant.
Key elements ghost kitchens should address in this section:
Describing the commercial kitchen location secured, including layout, capacity, and licenses obtained.
Explaining required roles like head chef, prep cooks, packaging team, and expected hiring timeline.
Detailing sourcing strategy for procuring quality ingredients at optimal prices.
Outlining relationships with food delivery platforms and order management technology.
Listing necessary kitchen equipment based on menu offerings and estimated costs.
Explaining workflow during peak order periods to fulfill demand while maintaining quality standards.
Describing food safety procedures, packaging solutions, and delivery handoff logistics.
The goal is to provide investors confidence you can effectively operate the ghost kitchen on a daily basis to meet sales, efficiency, and profitability goals.
Financial Plan
The Financial Plan converts all the operational details into numeric projections. This section should provide hard figures on costs, sales, profitability, and funding needs.
Key elements ghost kitchens should include:
Itemizing startup costs – kitchen equipment, licensing, legal, branding.
Listing ongoing fixed and variable operating expenses based on the business model.
Forecasting monthly and annual sales based on market data, prices, and order volumes.
Developing P&L statements based on realistic assumptions. Project profit margins.
Detailing cash flow needs and burn rate expectations by month, tied to growth plans.
Conducting breakeven analysis on when profitability is reached.
Performing sensitivity analysis on how variances in assumptions like order values or food costs impact financials.
Outlining key assumptions underlying all financial projections made.
The goal is to demonstrate the economic viability and profit potential of the ghost kitchen based on intelligent financial modeling. Identify risks, challenges, and capital requirements.
Funding Request
The Funding Request quantifies how much capital you need to launch and when investors can expect returns. It should clearly articulate how investment will be used.
Key elements ghost kitchens should cover in this section:
Stating the total capital amount you are requesting from investors and expected equity to provide.
Detailing specific use of funds. How much will go towards kitchen build-out, operating expenses, hiring staff, marketing, etc?
Outlining milestones that additional funding amounts will be needed to achieve.
Projecting investor ROI timelines based on financial forecasts. When can they expect payback?
Calculating ROI multiples expected at exit strategies like acquisition or franchise expansion.
Describing how you arrived at the valuation for the business. Justify projected valuation at maturity.
Explaining how investor funds specifically will accelerate growth and enable scaling.
The goal is to tie the funding request to clear business growth plans and demonstrate sizable upside potential on investment at exit. Be transparent on risks and timeline expectations.
How To Write a Conclusion
Here are some tips on writing an effective conclusion for a ghost kitchen business plan:
The conclusion should summarize the most compelling points and create a call to action for potential investors. It reinforces why your ghost kitchen is primed for success.
Key elements ghost kitchens should cover:
Briefly recap the market opportunity as delivery dining habits shift.
Summarize your unique value proposition and sustainable competitive advantage.
Highlight your experienced founding team and any traction to date.
Emphasize projected profitability and return potential.
Note how you'll leverage data and technology for efficient operations.
List out the immediate next steps you'll take post-funding to hit the ground running.
Close with a statement on how your ghost kitchen is positioned to become the premier player in the space.
Include a call to action for investors to help seize the opportunity and grow with you.
The goal is to leave readers excited by the growth prospects, upside potential, and your capability to execute. Demonstrate you have a prudent plan to build a thriving virtual restaurant. The conclusion should spur investors to act.
Conclusion and Key Takeaways from This Guide
In conclusion, a winning ghost kitchen business plan clearly articulates every aspect of your virtual restaurant concept and growth strategy. It demonstrates to investors that you have thoroughly evaluated the opportunity, crafted a differentiated value proposition, and developed an executable plan for profitability.
Key takeaways for developing an effective ghost kitchen business plan include:
Conducting extensive market research into customer demand drivers, competition, and industry trends to inform your model.
Describing your unique branding, menu offerings, and positioning to stand out.
Detailing an omnichannel marketing plan tailored for digital and delivery promotion.
Mapping out the supply chain, staffing, equipment, and technology like a POS system that you need for smooth operations.
Building comprehensive financial projections supported by intelligent assumptions.
Quantifying capital requirements and use of funds to fuel growth milestones.
With a comprehensive business plan that checks all the boxes, you can compellingly convey the vision for your ghost kitchen and the expected return on investment. Use it to open doors to funding sources and accelerate your pathway to profitability.
The next steps are to finalize sections, incorporate investor feedback, and keep refining the plan as you execute. View it as a living document to update as you gather data and achieve milestones. With a clear roadmap guiding decisions, your ghost kitchen can gain momentum on the journey to success.
You might also like:
Best Cloud & Ghost Kitchen POS Systems
How to Choose The Best Ghost Kitchen Business Model
How to Start a Ghost Kitchen Business: A Step-by-Step Guide
FAQs