While naming a seafood restaurant can be a challenge, we've compiled over 180 different ideas that can help jumpstart your brainstorming session and spark your imagination.
This list includes some of the most creative and clever names online, sorted into different categories, including catchy, classy, French names, Sushi restaurant names, and more.
A restaurant's name is a big part of its identity, and it's no wonder that some of the best seafood restaurant names are inspired by the sea.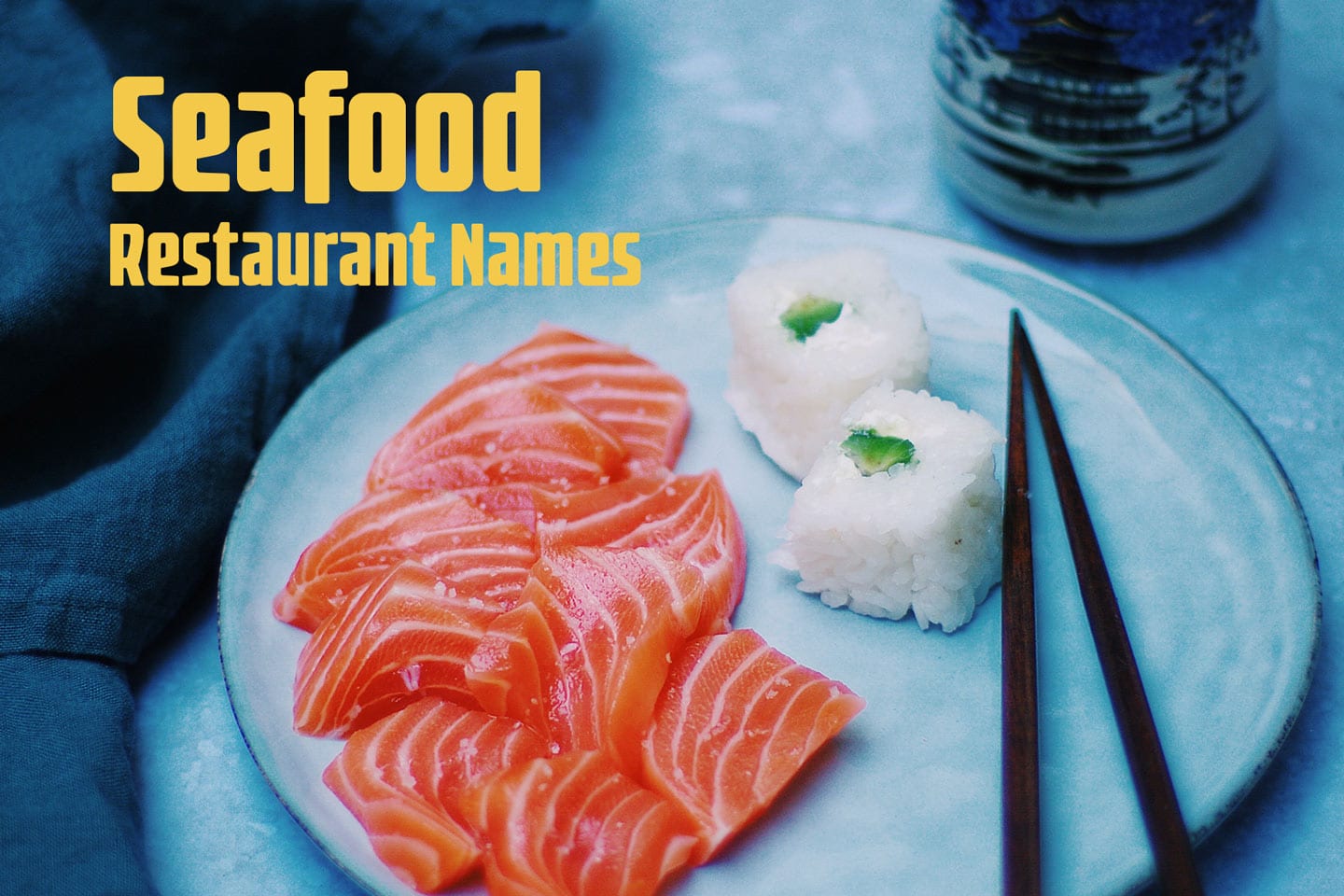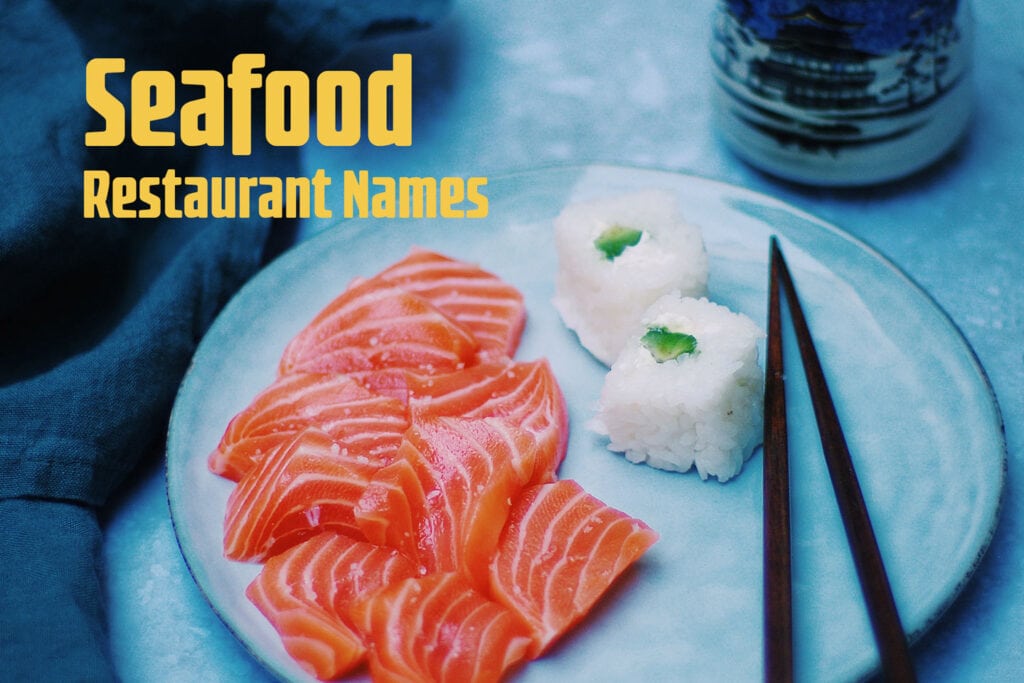 A name is a brand's first impression. A good name embodies the spirit of the restaurant and will create a lasting impression on customers. It should be memorable and made up of words associated with the type of food served.
The name should stand out and be easily remembered so that it will spill off the tongue when people are talking about it. A good name should also be able to carry a message or feeling to the customer.
We have also included a quick guide on how to name your restaurant at the end of the list.
Now, let's get into it!
Unique Seafood Restaurant Name Ideas
The Ocean's Bounty
Netted Delights
Captain's Catch
Mermaid's Kitchen
Harbor Haven
Saltwater Savories
The Prawn Provocateur
Siren's Seaside Grill
Barnacle's Bistro
Coral Reef Cuisine
Lobster Lagoon
Aquatic Aromas
Tide's Table
Mussel Museum
Wharf Wanderer
Seahorse Sanctuary
Nautical Nibbles
Pelican's Perch
Anchors Aweigh Eatery
Poseidon's Pantry
The Pescatarian's Paradise
Clam Castle
Blue Lagoon Bistro
Pearl Diver's Plate
The Seashell Supper
Mariner's Melange
Plankton's Plateau
Sea Urchin's Feast
The Crusty Crab
Sea Serpent Sushi
Shrimp Shack
Neptune's Nook
Ebb and Flow Eatery
Seagull's Grub Pub
Davy Jones' Diner
Buccaneer's Banquet
Galleon's Galley
Fathom's Feast
Oyster Oasis
Salty Sailor's Supper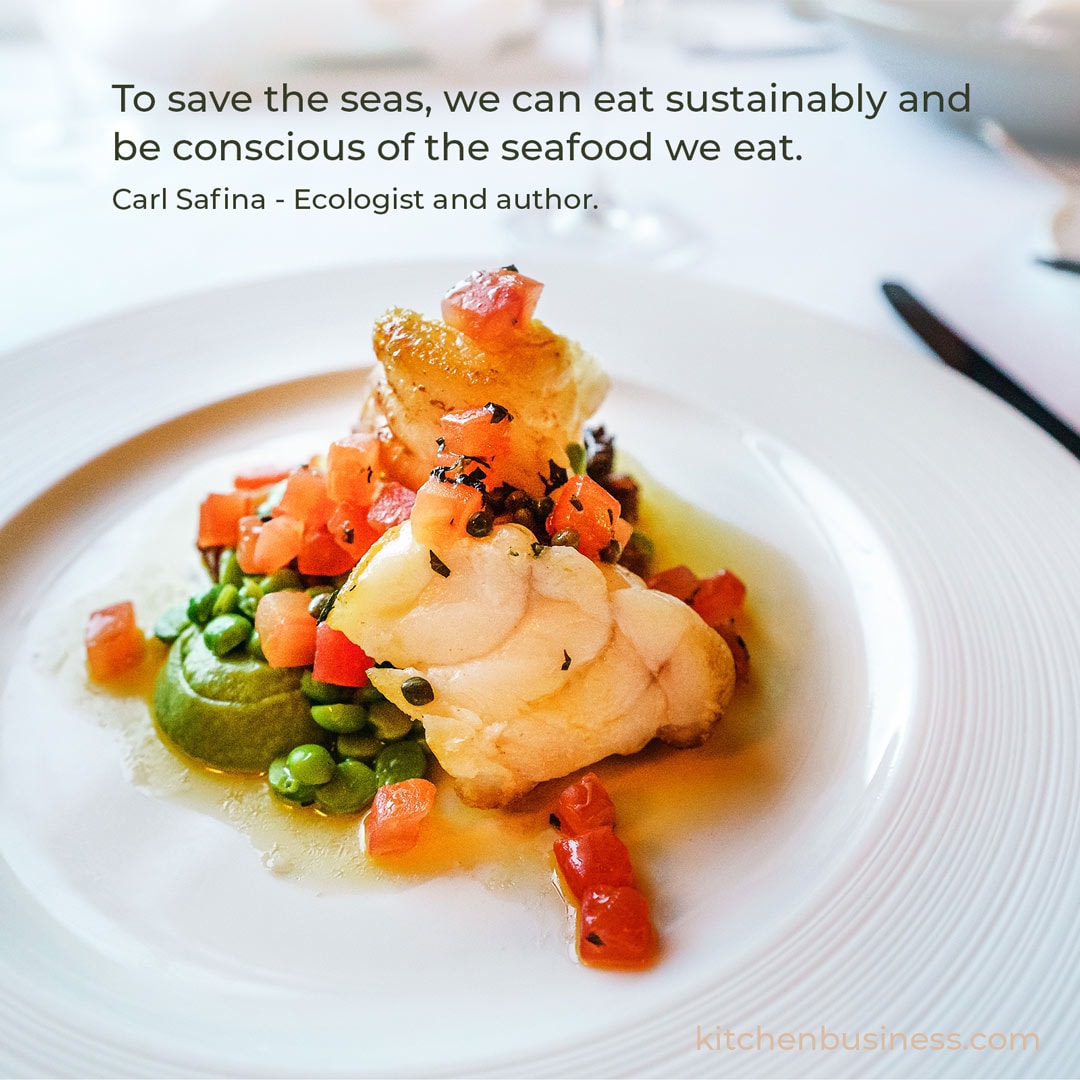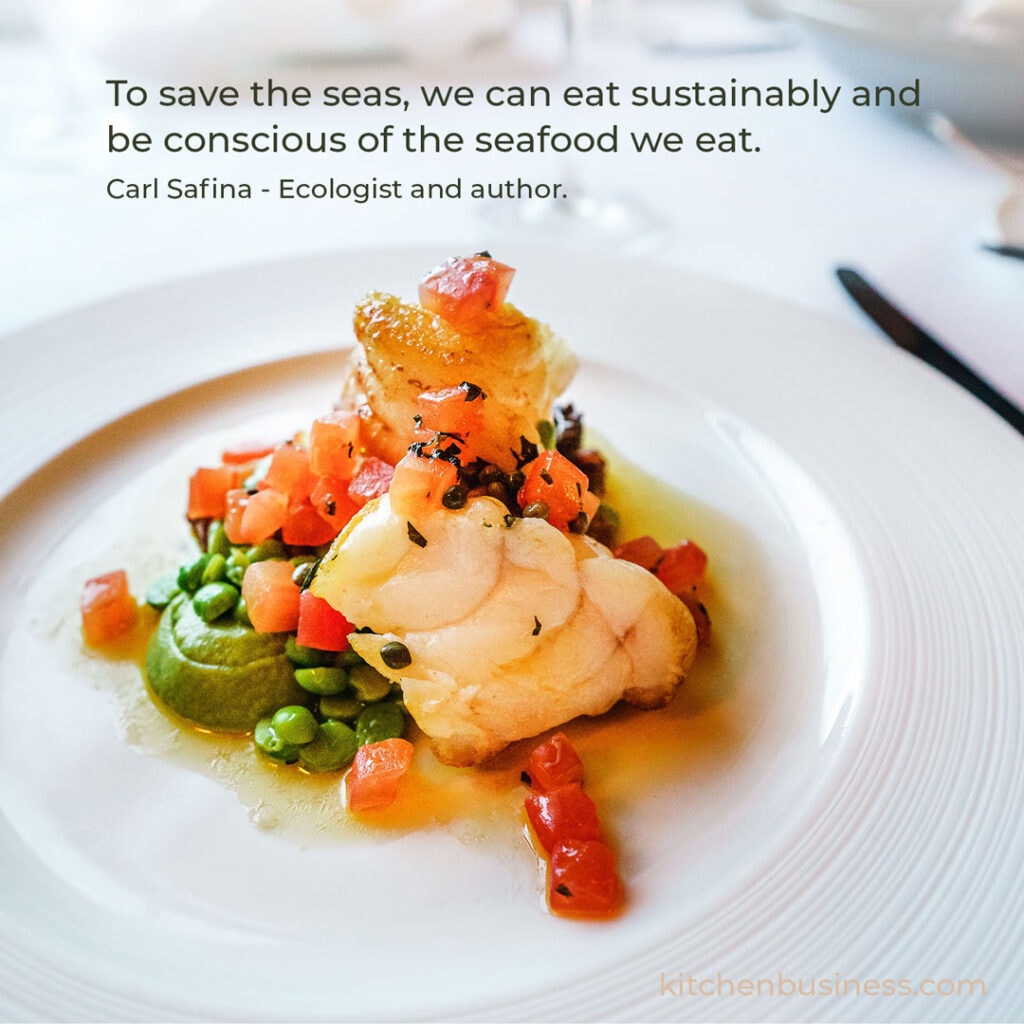 Best Seafood Restaurant Names
On Deck
Ocean House
Aquarius
South Sea Gourmet
Sea Breeze
Salmon's Edge
Bluewater Delight
Ocean Blue
Sail & Hook
Shark Bay Restaurant
Kings Seafood Lounge
Titanic Fish
Nautico
Smokey's Harbor
Maritime
Salty Reef Grill
Sea Time Restaurant
L'Océanic
Lucky Crab
Ocean Reef Seafood
The Bluebird Marine
Bikini Fish Market
Oceania
Bayside Grill
Tiki Star Grill
Shoreline
Dockside
Ocean City
The Ocean Kitchen
Aqua Delicatessen
Catchy Seafood Restaurant Name Ideas
The Reef Factor
Lagoon Grill
Shark Park Grill
Rocky River Reef
Sea City Seafood
Isle Of Ra
The Pearl Shores
Driftwood
Pier 77 Fish & Chips
Ocean Breeze
Cabana Sky Sea
Lobster Block
Chowder Queen
Maya Bay
Shore of Maine
Whale and Oak
Crab & Lobster Shack
Fish N' Roll
Explorer
The Anchor Shack
Aqua Garden
Pearl Sea World
Reef Breeze
Ocean Eats
The Reef Dining Club
Ocean Shell
Au Vieux Port
Lagoon Chowder
Island Sea Kitchen
2 Essential Posts When Growing a Restaurant Business
As you are reading this article, also check out the two articles below!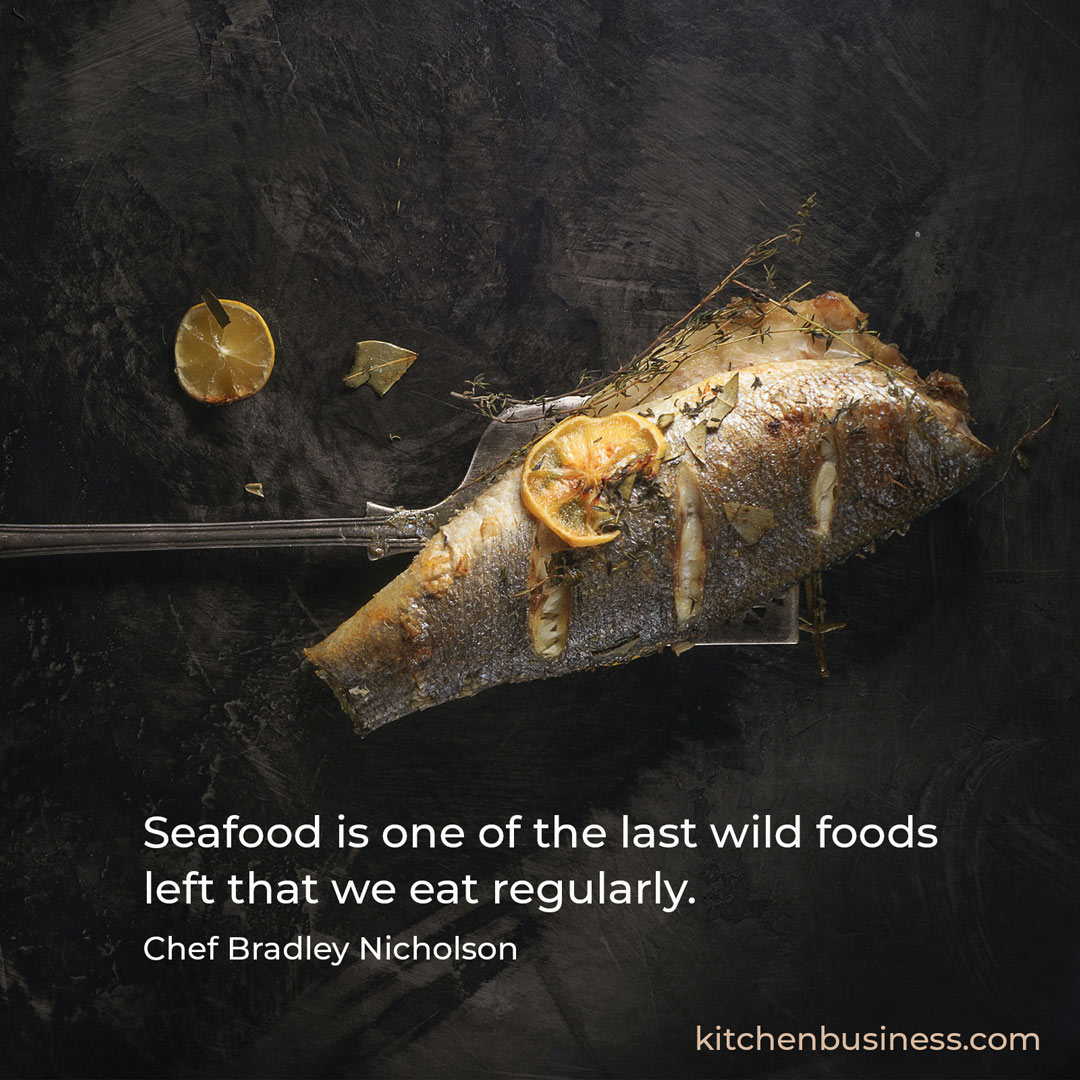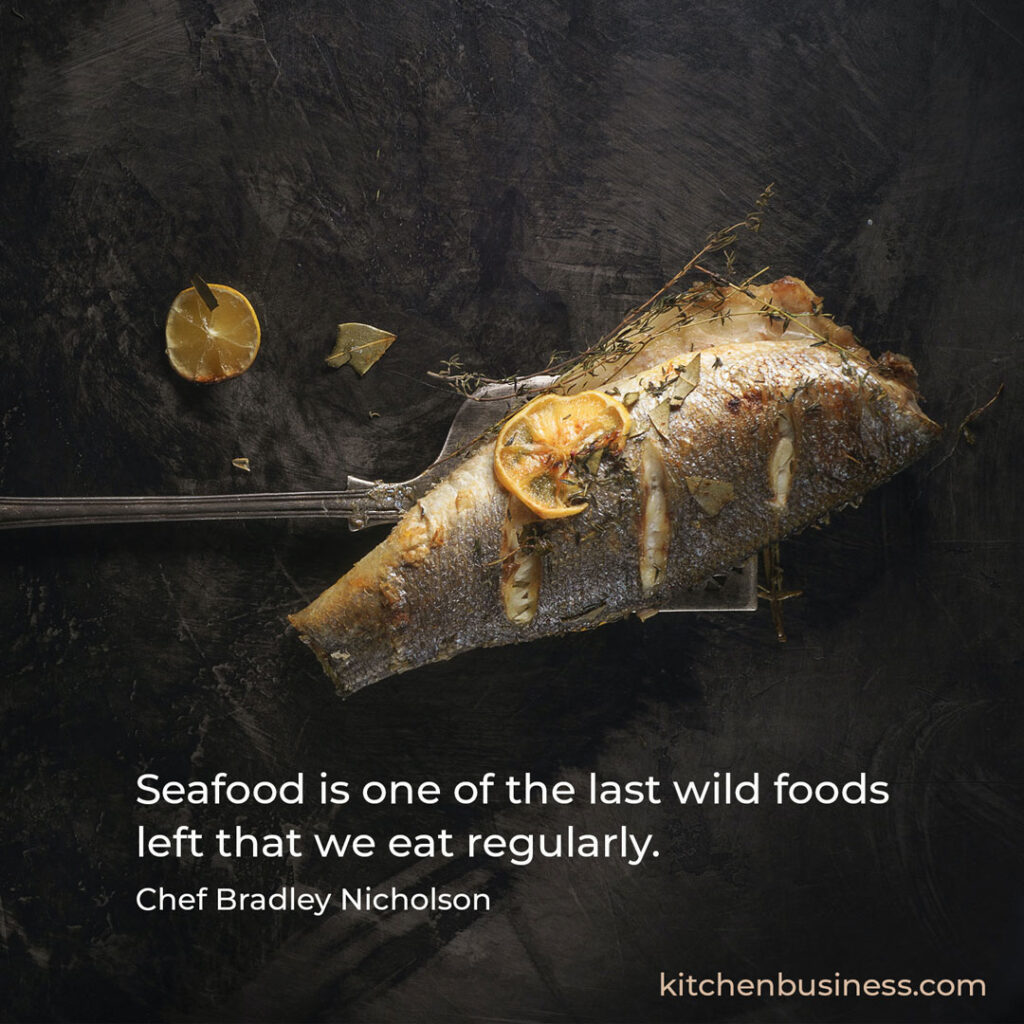 Classy Seafood Restaurant Names
Aquafin
Le Vieux Dauphin
Fra Diavolo
L'Amiral
The Piscatori
Peixes
La Marine
Le Channel
Marseille On Water
Sea Dragon
Aroma Bay
Marquis Seafood
The Golden Fish
Maritime Seas
Ocean Palace
The Ocean Dragon
Neptune
Sea King
Lakeside Pearl
Oasis
Casa Piscatori
Marinelles
L'Ocean
Aquaculture
The Pearl of Minerva
Swan Bay
Marine Kingdom
Hollywood Pearl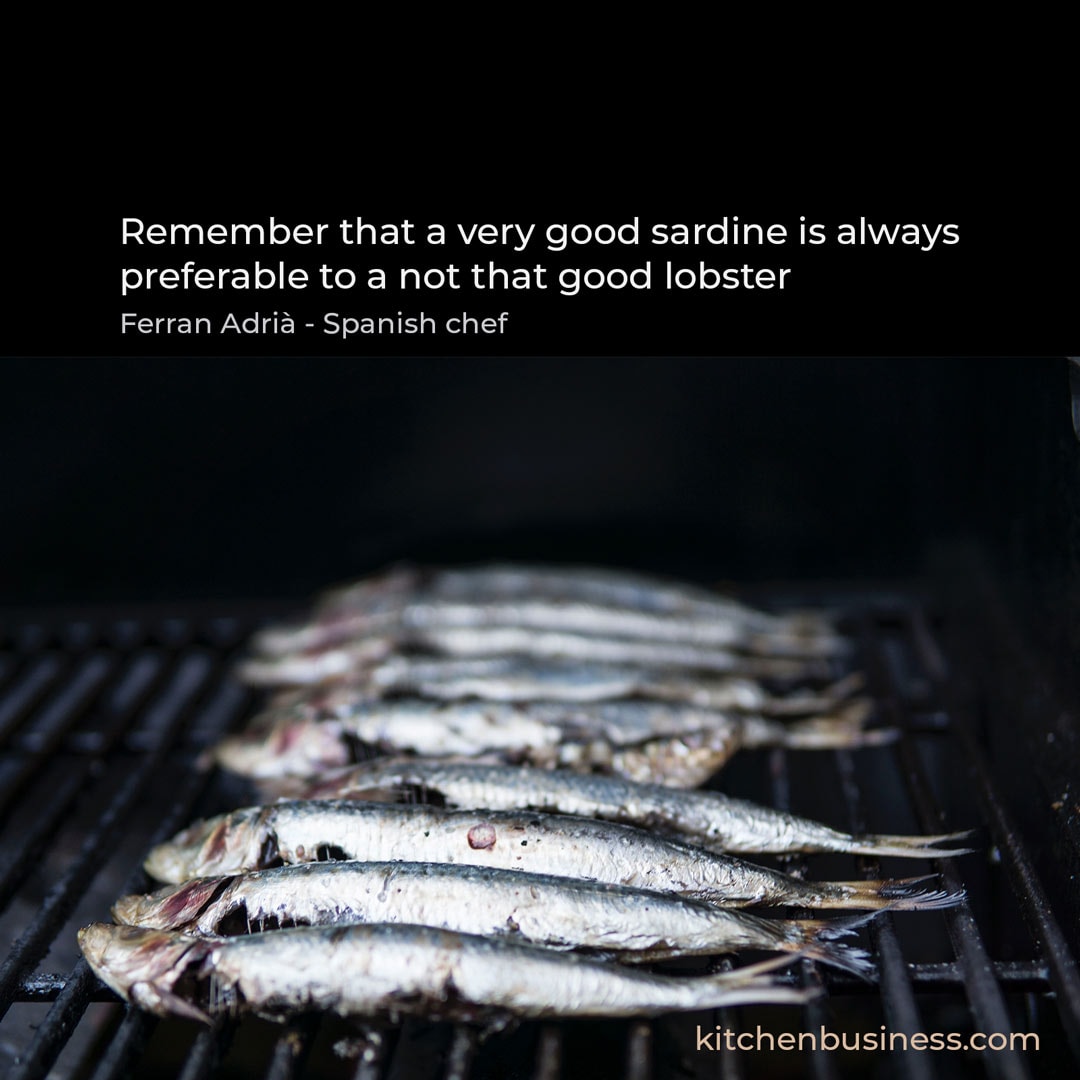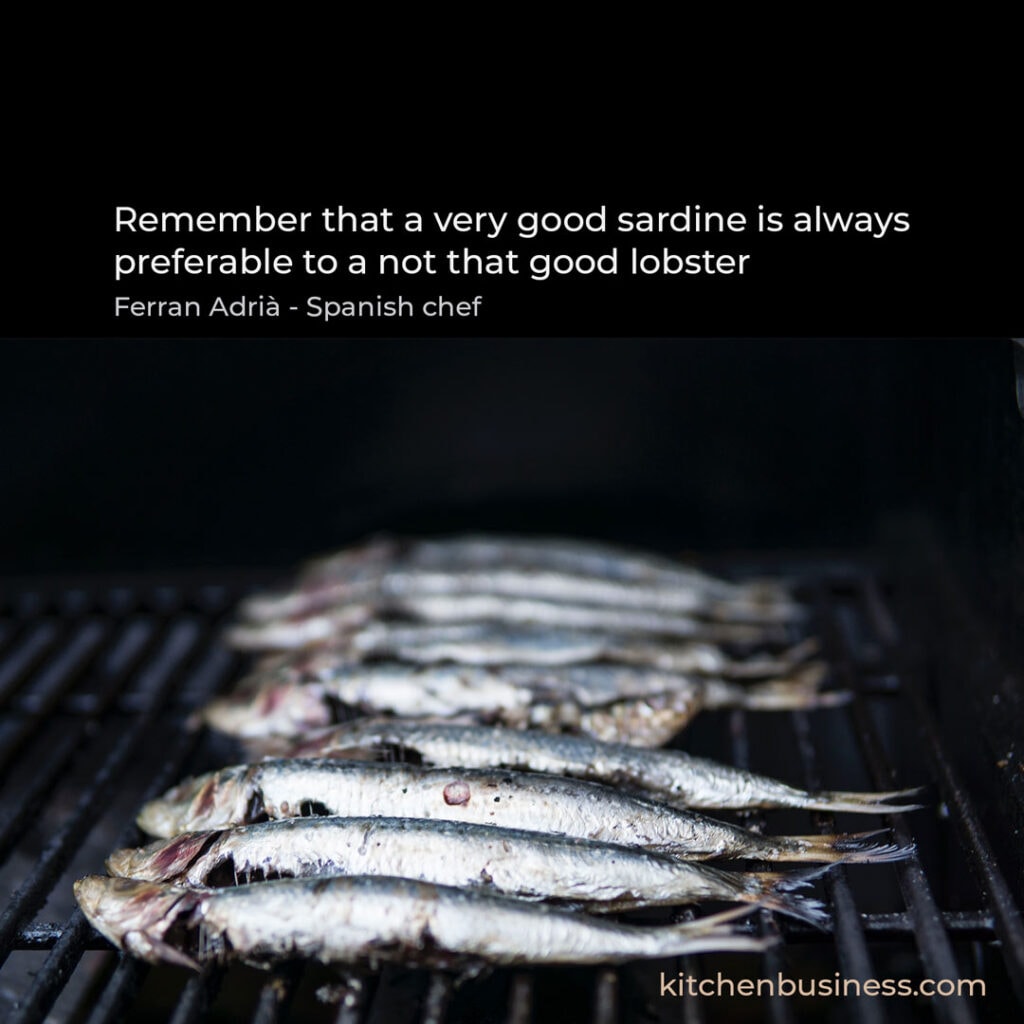 Creative Seafood Restaurant Names
Message in a Bottle
The Captain's Hat
On The Hook
Moonfish
Pirate's Cove
Pink Dolphin
Oceania
The Deep Anchor
Le Bon Fish Co.
Wharf Duck
Ocean Turtle
The Dapper Shrimp
Ocean Jumbo
River Queen
Fish Club
The Coral Social
The Sea Lion
The Crab and Melon
The Crocodile Cove
King Crab
Le Pirate
The Whale's End
Oceans First Seafood
El Pescaderia
My Seawater Mermaid
Marino Dining
Pink Ocean Pearl
Ocean Star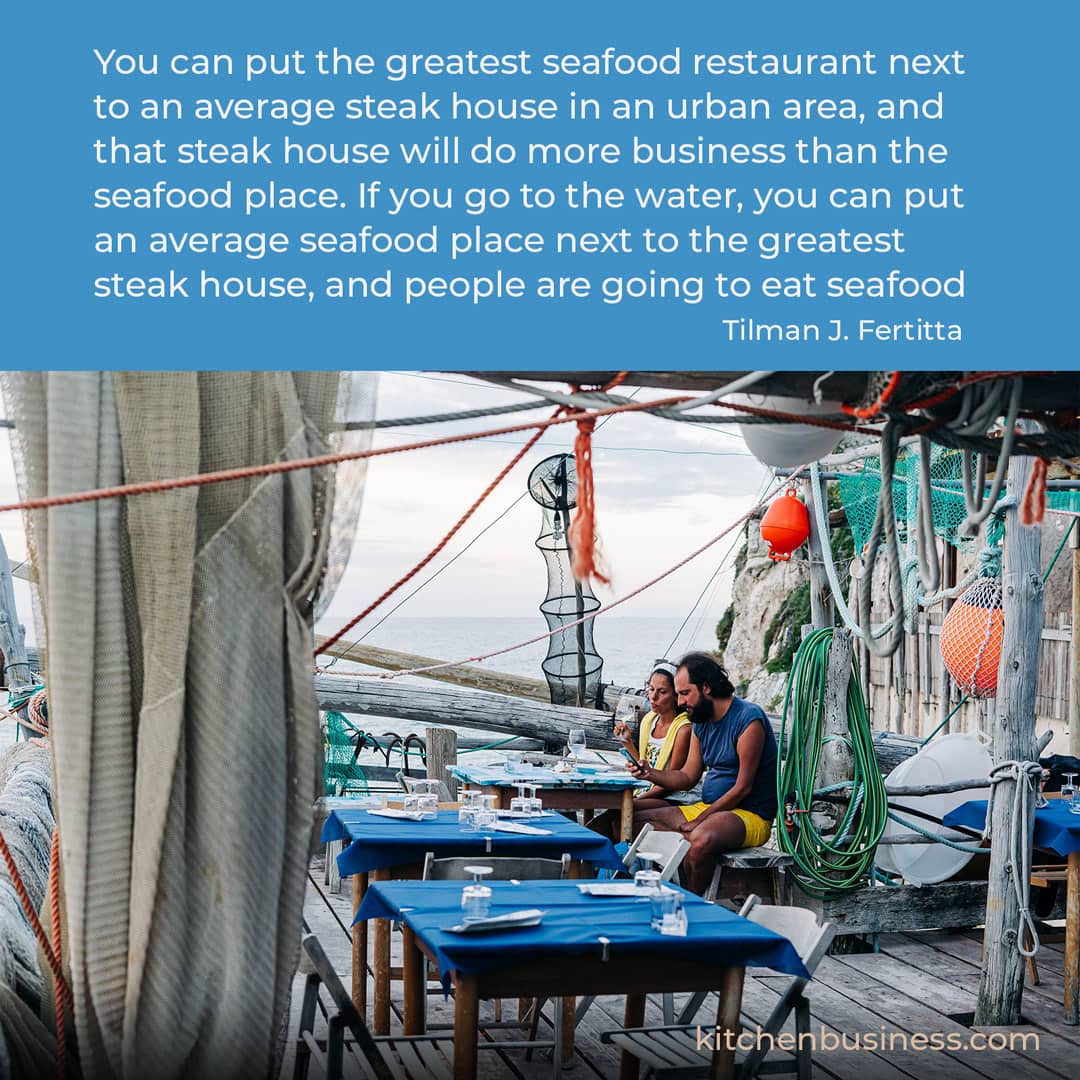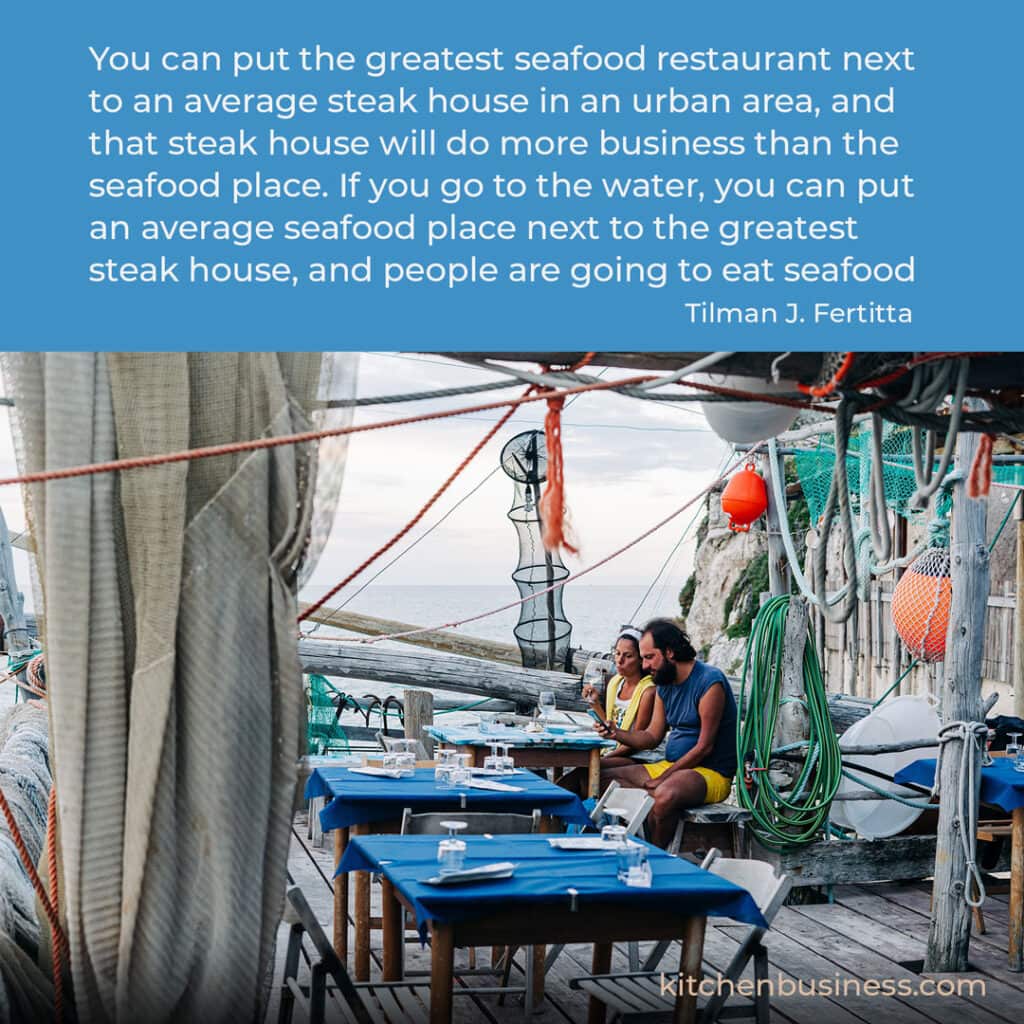 French Seafood Restaurant Name Inspiration
Le Petite Marine
L'Abysse
Côtes de Provence
La Marée
Thermidor
La Fontaine
Restaurant du Port
Plateau
Le Pont Bleu
Fruits de Mere
La Meranda
La Terrass au Meridiene
L'Eau de vie
Flaveur
Sauvage Nautique
Le Jour Seafood
L'Oasis du Pêcheur
Jour de Pêche
Au Côte D'Or
Le Petit Ocean
Le Côte De Moisson
Le Quai
Le Poséidon
Le Poisson d'Or
Restaurant de la Plage
Restaurant Le Grand Bleu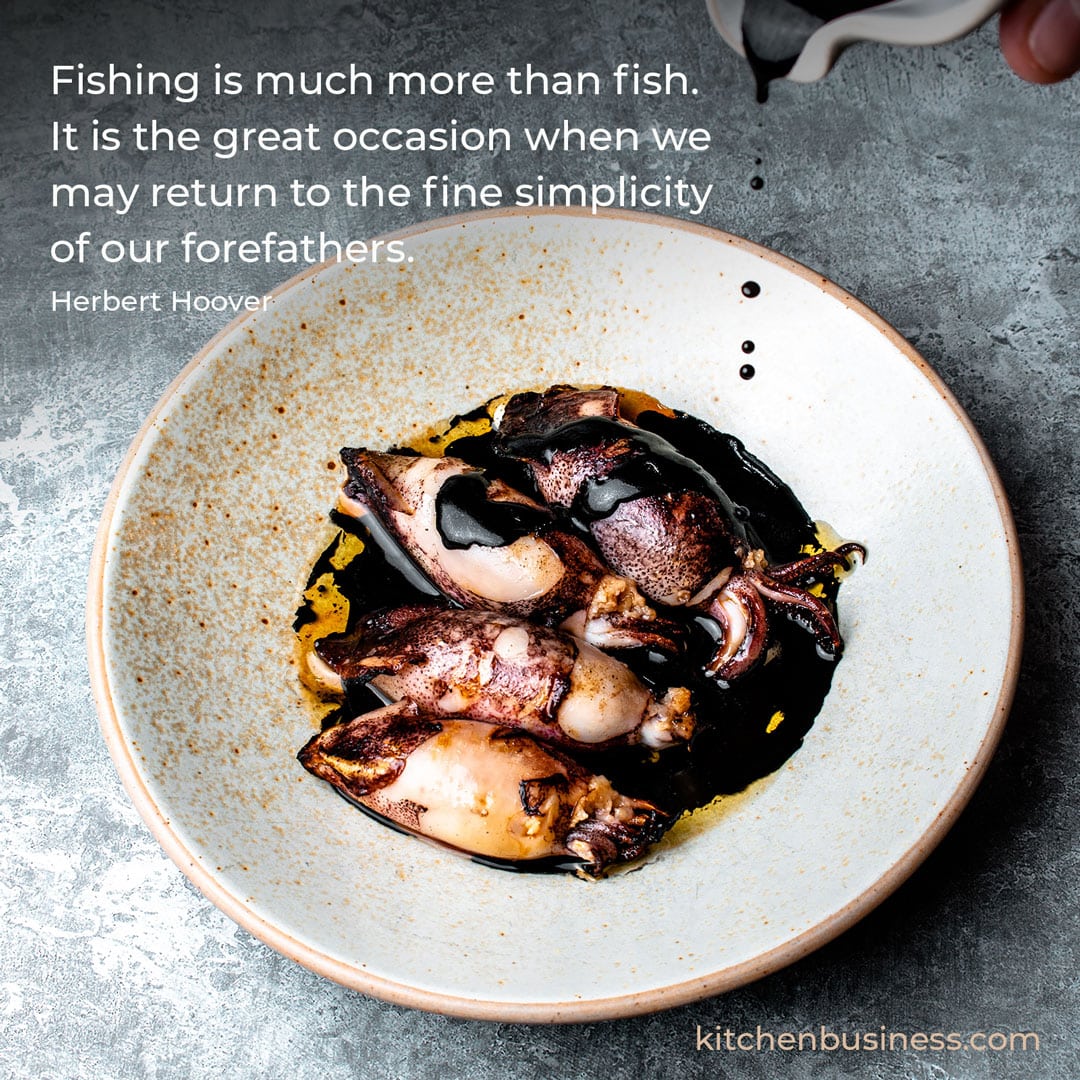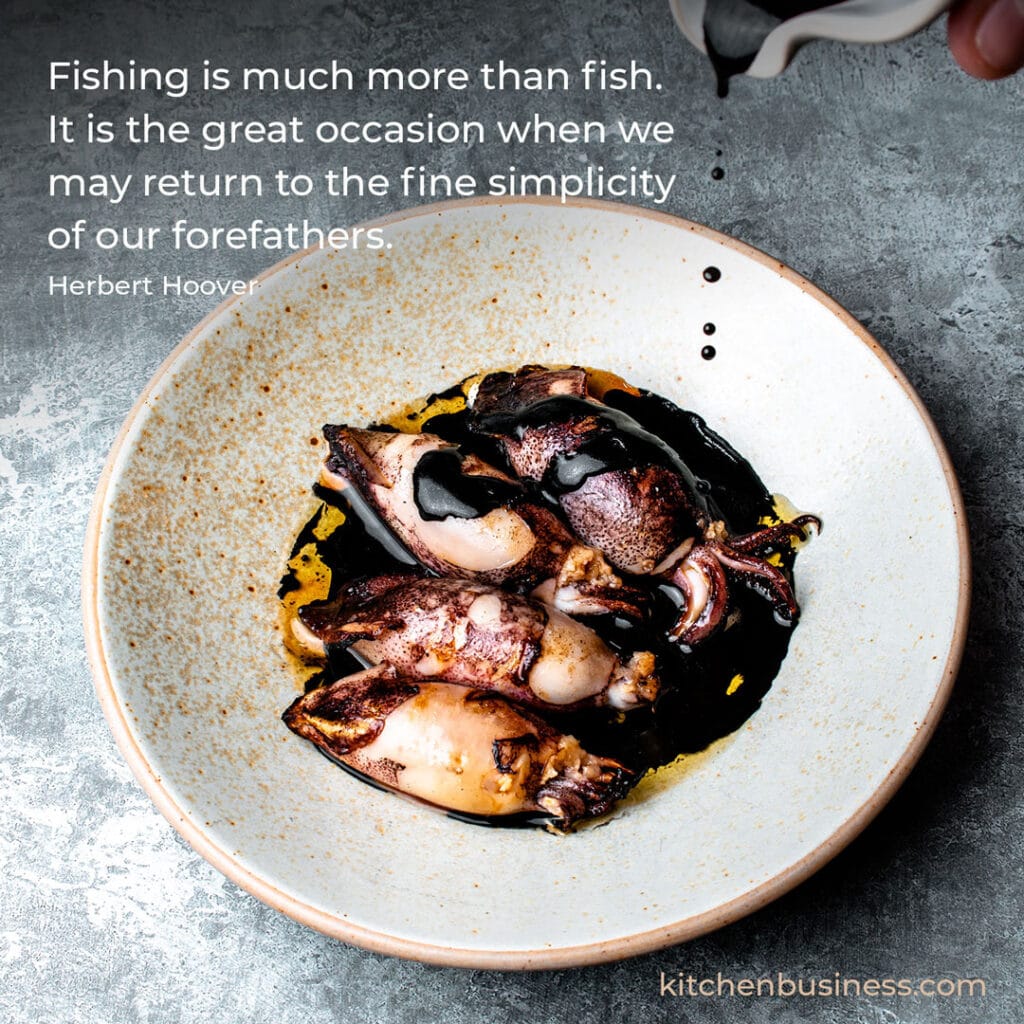 Oyster Bar Name Ideas
Beach House Oyster
The Oyster Odyssey
Pearl Diver's Den
The Clam and Cleaver
Half Shell Haven
Oyster Oasis
Briny Bivalves
The Shucking Shell
The Oyster Outpost
The Slippery Shuck
Aphrodite's Oysters
Aroma Oyster Bar
Citrus Oyster Bar
Salty Pot
Kitty's Oyster Bar
Odyssée
Sea of Oysters
The Oyster Chest
The Good Oyster
Ostriferi
Ocotillo Seafood
Wharf's Edge
Salty Siam
Viva Oyster
The Oysters King
Pisces-Isle Oysters
The Nook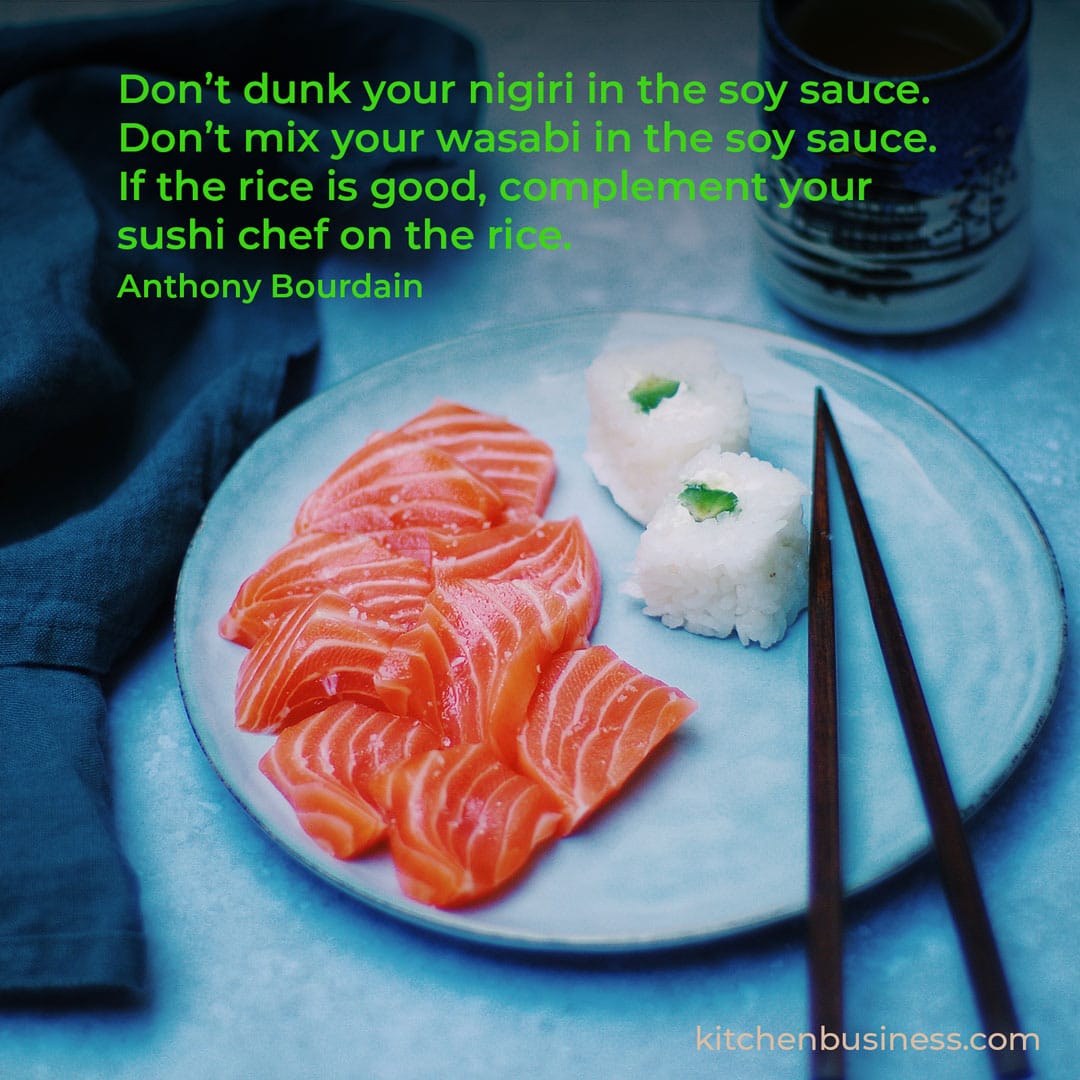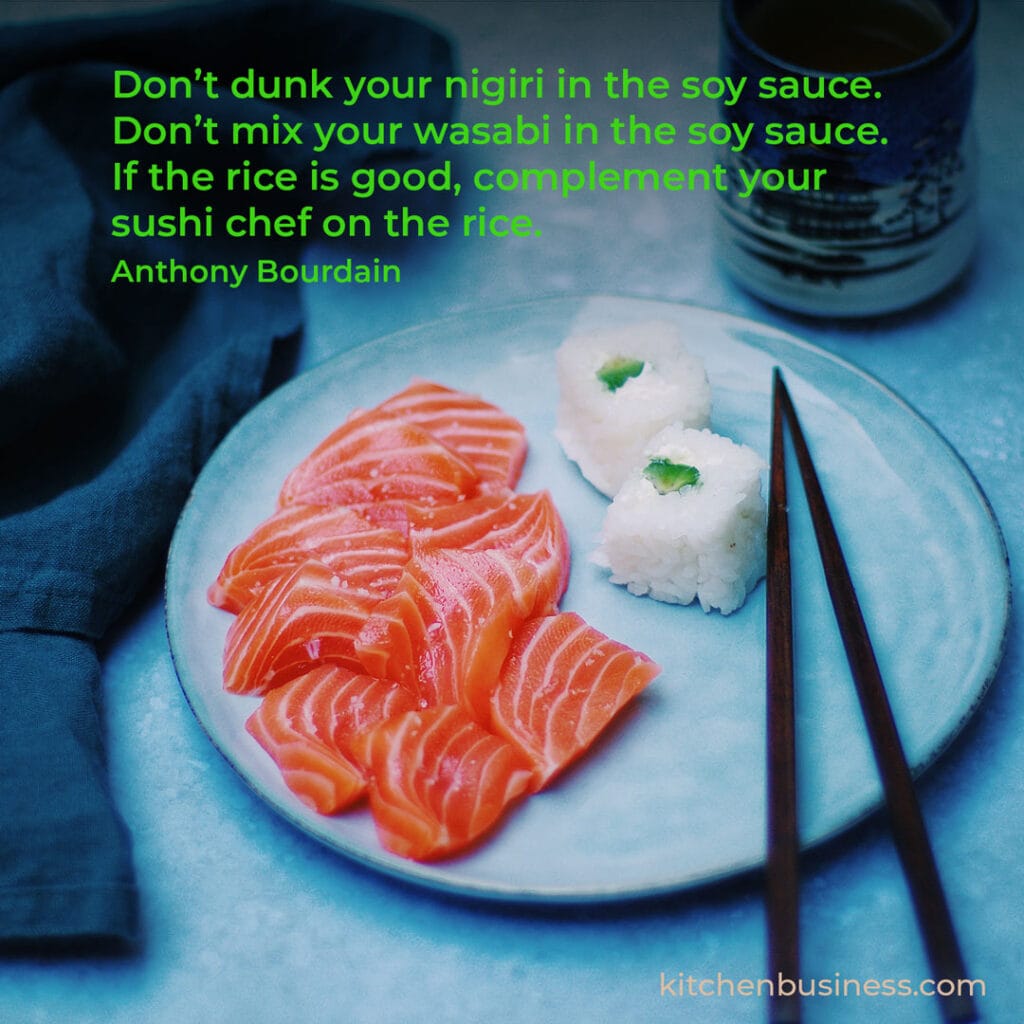 Sushi Restaurant Name Ideas
Nakamori Sushi
Sakura Seafood Sushi
The Rising Sun Rolls
Bluefin's Bounty
Sushi Sea Whispers
Wasabi Waves
Edo-Sea Eats
Seaside Sashimi
Koi Cuisine
Nami Nigiri
Tsunami Sushi
Resto Sushi Express
The Red Rock Sushi
Mizushima Sushi
Oceans Sushi
Kaito Sushi
Takimi Express
O-san Sushi
Zen
Ten Ton Sushi House
Sushi Taifu
Blue Bay Sushi
Kabuki
Yoshi
Kintaro Sushi
Sushi Doki
Sushi K
The Sake Bros
Sumo Me
Shades Of Sushi
Sushi Spot
Koi's Kitchen
Sapporo Sushi
Sage Sushi
Masami
Seafood Grill Names
Mariner's Grill
Sizzling Seafare
Char & Chum
Neptune's Grill
Seaside Skewers
The Coral Grill
Scuttlebutt's Smoked Seafood
The Grilled Grouper
FireFin Grill
Surf Flame
Fish and Chips Shop Names
The Chipper Cod
Haddock's Haven
The Battered Bass
The Salt & Vinegar Sail
The Golden Fry
Anchor's Fish & Chips
The Crispy Catch
The Tartar Tavern
Fryer's Fish & Chips
Captain Crispy's
Crab Shacks
The Crab Cabana
Claw & Shell
Shoreline Shack
Bait & Bake
The Crab Cabin
Pincher's Paradise
The Crustacean Station
Shack of Shells
Blue Crab Bayou
The King Crab Klub
Lobster Houses
Lobster Lair
The Crustacean Castle
Neptune's Net
Claw & Tail
The Red Lobster Roost
Lobster Lagoon
The Buttered Bisque
The Lobster Lounge
The Seabed Supper
Lobster Love
Clam Shacks
Clam Cove
Shelly's Shells
Chowder's Choice
The Sandy Clam
The Clam Quarters
Clam-Shell Cafe
The Steamy Clam
The Chowder Chest
Clam & Cockle
The Bivalve Bungalow
Cajun Seafood Restaurants
Creole Catch
Bayou Bounty
Jambalaya Junction
Crawdaddy's Corner
Gumbo Galley
Louisiana Lagoon
Delta Delights
Cajun Crustacean
Bourbon & Bayou
Roux & Reel
Mediterranean Seafood Restaurants
The Olive Octopus
Aegean Aroma
The Grecian Grill
Med-Sea Mélange
Adriatic Appetite
The Spicy Squid
Poseidon's Pantry
The Sunny Sardine
Tuscan Tides
The Mosaic Mussel
2 Essential Posts When Growing a Restaurant Business
As you are reading this article, also check out the two articles below!
3 things to consider when naming your seafood restaurant
1. Start with considering your offering and your customers:
What type of seafood restaurant is it? Sushi, oysters, fish & chips, etc.
What is the atmosphere of your business? Fine dining, family-oriented, on the corner, etc.
Which neighborhood or district is your cafe located in? Soho, Times Square, New York City, etc.
What type of customers do you have? Singles, couples, office workers, etc.
2. What are your values and background:
Consider your restaurant's values first. What story do you tell your customers with your name?
Effective marketing is based on articulating and extending a harmonious concept from the inside out. Communicating what defines your business is how to engage potential customers because it puts your story in context.
3. The best seafood restaurant names often have a good story behind their name
See if you can find some interesting story or fact about the history of your building or the neighborhood and name your restaurant after that.
Conclusion & More Restaurant Marketing & Branding Resources
We hope this article will help you to come up with a clever name for your restaurant. Next, you might want to check out the following resources for restaurant owners:
300+ Best Restaurant Names for Inspiration
25+ Creative Restaurant Business Card Designs
27 Restaurant Logo Design Ideas (Images + Tips)