Did you know that the median start-up cost of a brick and mortar restaurant is in excess of $375,000? With that type of capital outlay, one could understand why so many people think that starting a restaurant is cost-prohibitive. However, there are a number of people who have been able to open their restaurant with no money.
Today, we are going to take a look at how to open a restaurant without any upfront costs. Whether you are a complete novice or a seasoned professional in the food industry, you should find some ideas that can get you to operate your own restaurant with little or no start-up costs.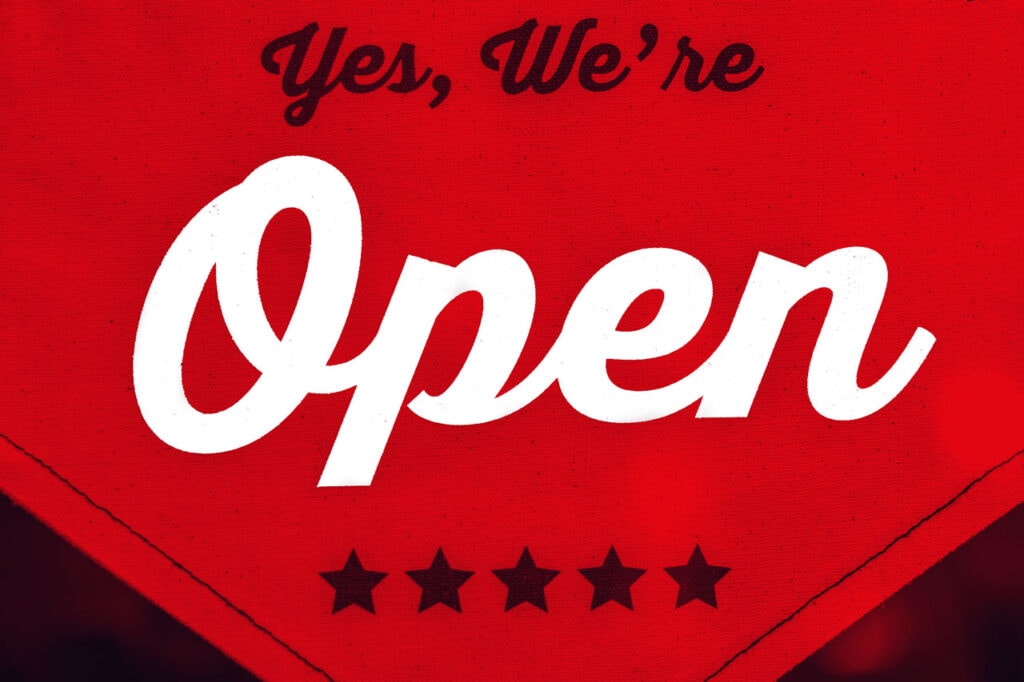 1). Get a Restaurant Loan
One of the easiest ways to open your own restaurant with no money is to simply get a bank loan. There are a number of financial institutions that will offer bank loans to restaurant operators. However, it is important that you have a well-prepared business plan before approaching anyone for a loan. Be sure to study the local market as well as the potential location of your brick and mortar restaurant.
Put yourself in the potential lender's shoes. Would you invest in your restaurant with the business plan that you have created? You can work with a restaurant consultation to help you create your business plan to increase your chances of getting that restaurant loan.
2). Start at a Restaurant Incubator
Another option is to work with a restaurant incubator. These operations will provide you with kitchen rental space and other services to get your restaurant going. Some of the additional services that restaurant incubators offer include legal aid, packaging, marketing, and distribution.
A restaurant incubator solves the problem that most potential owners have – that you need to prepare your food in a licensed kitchen to operate your own restaurant business. A restaurant incubator provides you with a licensed space to build your restaurant operations before getting your brick and mortar restaurant.
3). Get an Angel Investor who Wants to Invest in the Food Industry
Perhaps the fastest way to own your own restaurant is to get an angel investor. In fact, many well-to-do angel investors are always looking for a new business to invest their money in. If you can find one well-heeled investor, your own restaurant business can be up and going in weeks! However, you will have to use the same approach that you would with a lender. That means that you should put together a well-researched business plan and a restaurant mission statement to explain how you will drive business to your restaurant. Here are some of the business ideas that you should include in your restaurant business plan:
Menu
Location
Target market
Pricing
Marketing plan
4). Crowdfund to Open Your Brick and Mortar Restaurant
Here's a way to raise money for your own restaurant without having to leave your home. You can use crowdfunding platforms such as Kickstarter, Indiegogo, and GoFundMe to raise your money. These platforms can help any new business get off the ground.
While you are raising money for your own restaurant to the public, you will still need to lay out a business plan for these potential investors. One of the best ways to sell your business idea is to create a video explaining what your future restaurant is all about.
Now, how do you spread the word about your crowdfunding campaign? The answer is with a website and social media. Open social media accounts on Facebook, Instagram, Twitter, and TikTok to spread the word about your future brick and mortar restaurant. Consistent social medial promotion should drive investors to your crowdfunding page.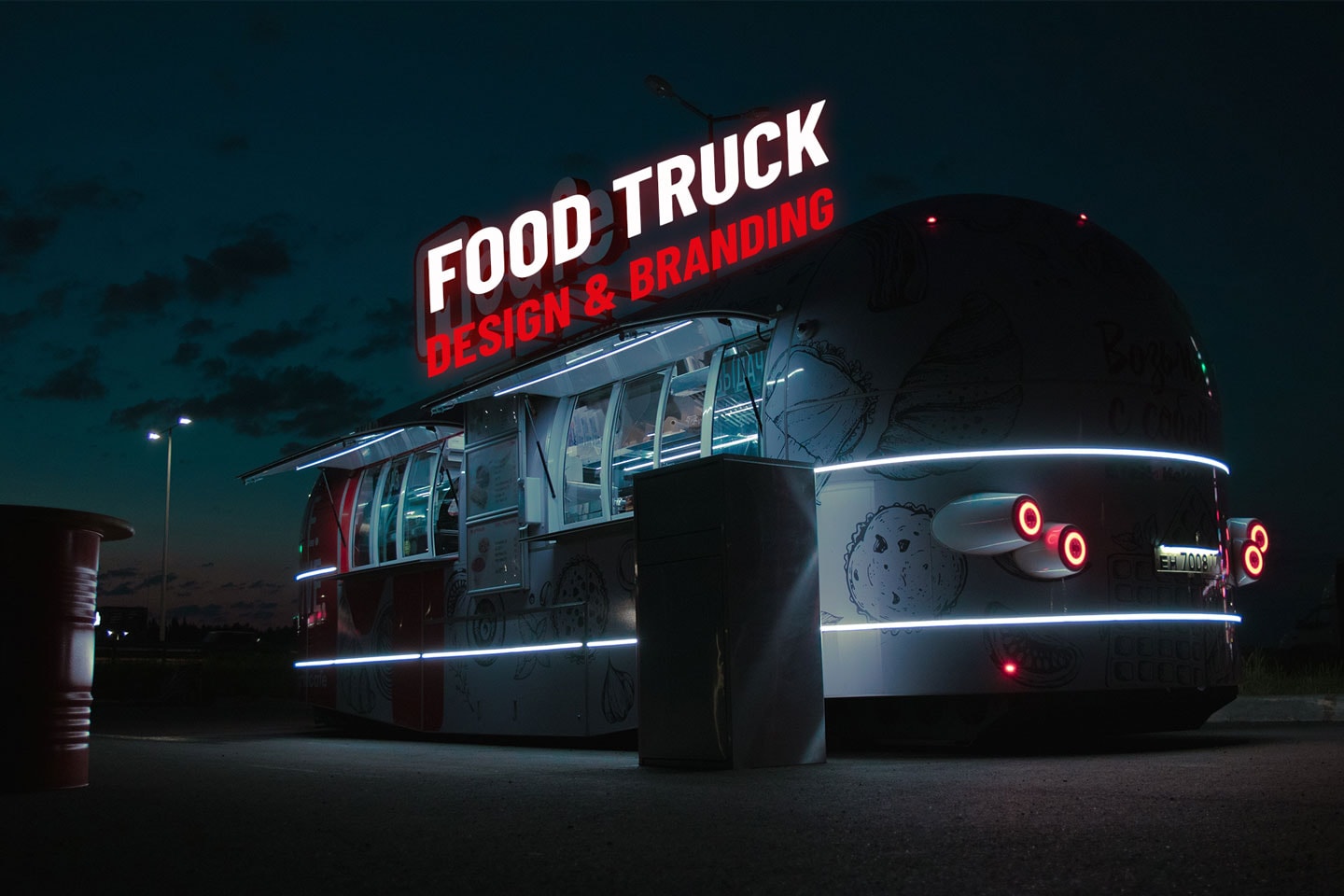 5). Start a Catering Business or Consider Food Trucks
You don't need to open your own restaurant right away. Many successful local restaurants start with a food truck operation or a catering business. This allows you to test different menus and marketing strategies. In the meantime, you can raise money through these operations before opening your restaurant.
Be sure to try each of these approaches first. You will never know if a food truck or a catering business will be better for you.
6). Get Help from Your Local Restaurant Association
Here is another creative way to open a restaurant with no money. You can get help from your local restaurant association. These associations are created to help new and established local restaurants. Here are some free services that your local restaurant association can offer:
Where to get restaurant loans
Where to find restaurant incubators
How to get started with a food truck
Where to find low-cost restaurant equipment
Free consultation on your restaurant business plan
7). Work with Your Future Landlord
Typically, restaurant owners have a contentious relationship with their landlords. However, there are some situations where you can use a landlord to help you open up your first brick and mortar restaurant. Some landlords offer tenant improvement allowance to help the restaurant get the improvements they need when they open up at the location. Much like a potential business lender, you should show your potential landlord your business plan, so they will have the confidence to work with you.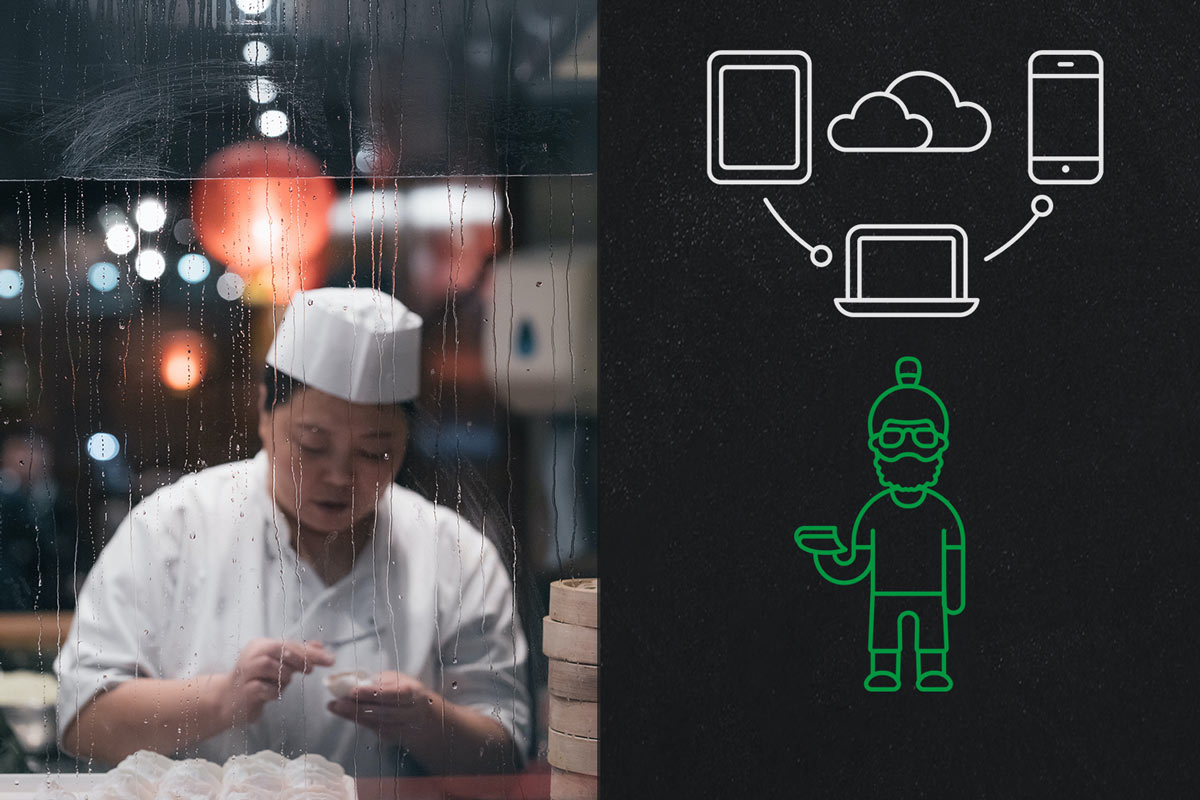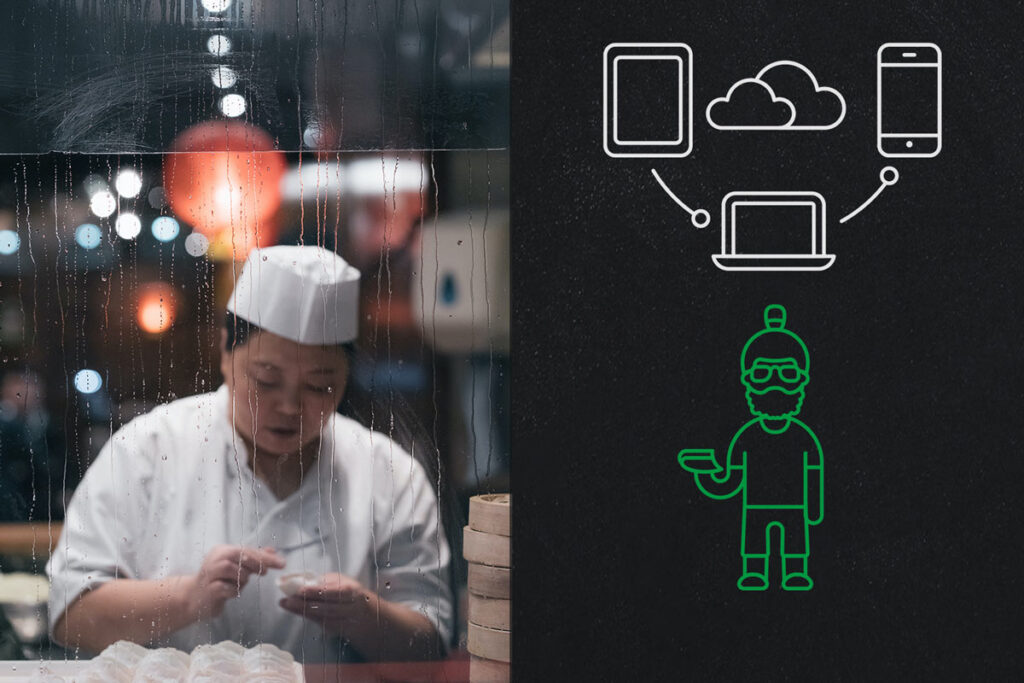 8). Start a Ghost Kitchen
Today, more and more restaurant owners are starting out with operations known as ghost kitchens. With this type of operation, there is no dining room, no waiters, and no parking lot.
You simply partner with a third-party delivery service like Uber Eats and prepare the food for delivery. This is a great way to get your restaurant business off the ground and raise the funds that you need to open your own restaurant.
Listing your food business on a third-party marketplace is a quick and easy way to reach new customers. The technology components of the ordering and delivery process are handled for you when you pick an on-demand marketplace. As a result, you'll have more time to focus on preparing your meals.
Read more: Best Cloud & Ghost Kitchen POS Systems
9). Get a Grant
One of the best ways to open a restaurant with no money is to secure either a private or a government grant. Some top grants for restaurant owners include StreetShares, which awards grants to military veteran entrepreneurs. Another leading grant provider is Fiserv, which provides grants to small businesses. Since it does not cost any money to apply for grants, you should aggressively pursue this option before spending any money.
Also, be sure to contact the Small Business Administration to see what government grants you can get to open your own restaurant.
So how do you go about getting a grant? First, you will have to apply at the right place. Some grant providers will likely approve you if you are a member of a certain group. Here are some special situations where you can increase your chances of getting a grant:
You are a member of a minority group
You are a military veteran
You are part of an economically advantages community
You have won a culinary award
You are opening a specific type of restaurant
You are going to serve an economically disadvantaged community
You are going to run a carbon-neutral operation
Since you don't have to spend any money to apply for these loans, it is a good idea to apply for as many as you can. This will increase your ability to fund your own restaurant without having to use any of your own funds or get a business loan.
10). Open a Food Pop-Up
One of the best ways to show off your culinary offerings and build capital and buzz for your restaurant is to operate a food pop-up. This is where you sell your food through a limited-time event such as a food festival, concert, or another event. The cost of operating a food pop-up is minimal, and it can go a long way to help get your restaurant going.
Be sure to check out local events and festivals in your area and sign up to participate in your food pop-up operation. The more food pop-ups that you run, the greater the chances that you will build up a local fan base of people who will come to your new restaurant. Be sure to be aggressive with social media to promote your pop-up since that will not cost any money. After running a pop-up for a few years, you should have the fan base and the funds to open your own brick and mortar restaurant.
Opening your Own Restaurant with No Money
As you can see, there are several ways to open your restaurant with little or no money. First, you will want to make sure that you have a business plan in place. This will make it easier to raise funds either through a crowdfunding project, loan, or grant.
Finally, don't give up! It will take a while to get started opening your own restaurant. However, persistence will help you reach your goal. Look at people who have been able to open their restaurant with no money. Use their success to inspire you to move forward. Before you know it, you will have your restaurant up and going.