Are you looking for a list of inspirational Italian restaurant names? Then you have come to the right place.
We have filled this list with the best names from fine dining Ristorantes to the pizzeria on the corner, as well as names for Italian wine bars, osterias, tavernas, gelaterias, and more.
We then end the article with 3 essential tips on how to name your restaurant.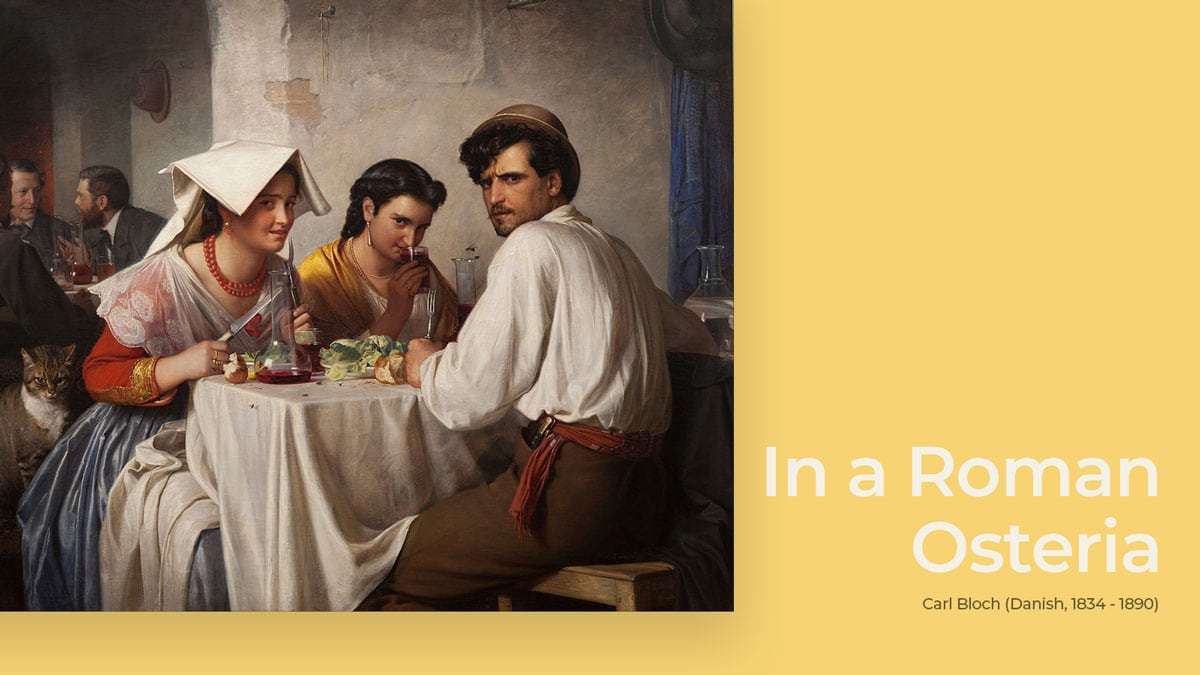 Now let's get started:
Fancy Italian Restaurant Names (Ristorantes)
Casual Italian restaurant name examples (Trattoria)
Local Italian restaurant names (Osteria)
Italian Wine Bar Names (Enoteca)
Italian Taverna Names
Pizzeria Name Ideas
Italian Ice-cream Parlour Names (Gelateria)
Cool Italian Restaurant Name Ideas
Creative Italian Restaurant Names
Fancy Italian Restaurant Names (Ristorantes)
A ristorante is an upscale restaurant where the food is pricier, excellent service, and often the chef is well-known.
Tarantola
Villa Bottanuco
Giorgione Alla Via
Ristorante Cracco
Luigi Pomata
Ristorante Dicì
Ricevimenti
La Bulesca
Ristorante L'Oso
Sapori
Palazzina
Abbazia Grande
Antica Turba
Castello di Saraceno
Il Messaggero
Primavera
Due Cigni
Grotta Palazzese
Gustamente
Casa Oliva
La Villetta
Molto Italiano
Civita Nova
Da Nello
Al Prato
La Fazenda
La Peca
La Castagna
Bocon Divino
Ristoranto Monferrato
Borgo Prino
Al Garamond
Le Primare
La Piazzetta
Ristorante Duomo
Via Marconi
Al Postiglione
Zafferano
Charmant
Il Latini

2 Essential Posts when Growing a Restaurant Business
As you are reading this article, also check out the two articles below!
Casual Italian restaurant name examples (Trattoria)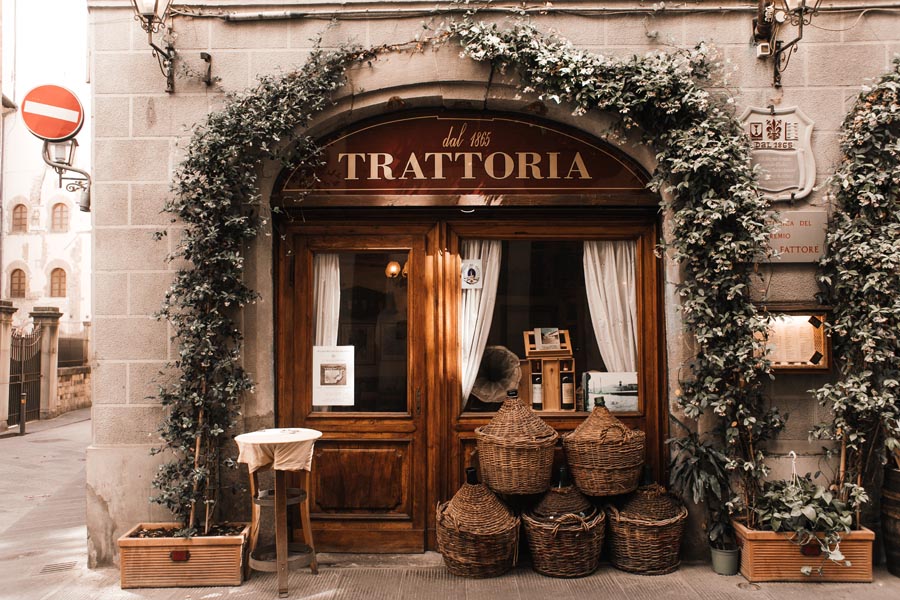 Trattorias are great for eating and drinking Italian-style. They are also informal and provide a casual, family-run environment that caters to diverse crowd tastes. The best place to eat Italian food is at a trattoria.
Trattoria Panoramica
Clementina
Piatto
Dalla Rosa
Quaglini
Le Terrazze
Trattoria Da Giorgio
Sabatino
Trattoria Falconi
Nonna Maria
Il Vagone
L'Assassino
Trattoria Olmo
Aldente
Panoramico
San Ferdinando
Del Borgo
Il Portico
Terra & Mare
Trattoria da Fiore
Trattoria del Sale
Ponte delle Bele
Trattoria Corriere
Una Volta
Aroma
Mediatori
Brosetti
Visconti
Il Giardino
Il Piacere

Local Italian restaurant names (Osteria)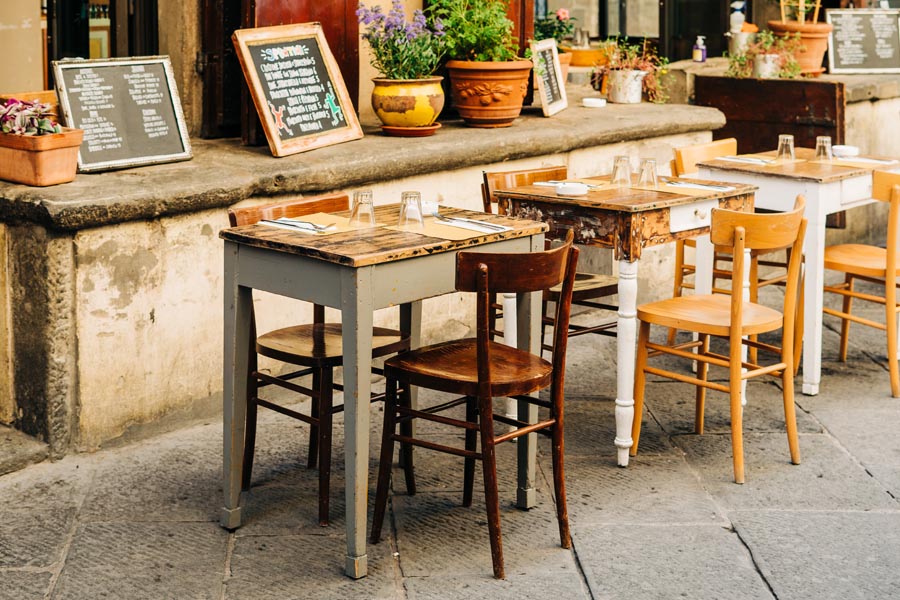 Osterias are the Italian equivalent of taverns or pubs. They're casual, inviting places that serve simple yet hearty fare. Diners feel at home here, enjoying a cup of wine and some home-style Italian food.
Bella E Buona
Francesco del Cairo
Osteria il Bamboro
La Piana
Olivum
Osteria Francescana
Mentuccia
Vialarga
Osteria degli Amici
A Priori
Osteria La Rocca
Basilico
Papa Nènè
Summa Terra
Tortellino
Bocca Felice
Bell'Italia
Magn'Etico
Osteria Arbustico
Osteria del Borro
Novelli
La Pentola
Sapori Unici
Prezzemolo
Bravo
La Gustosa
Mangia Tutto
Antico Greco
Osteria Bardi
Giubbe Rosse
Palazzina Majani
Gran Quadri

Italian Wine Bar Names (Enoteca)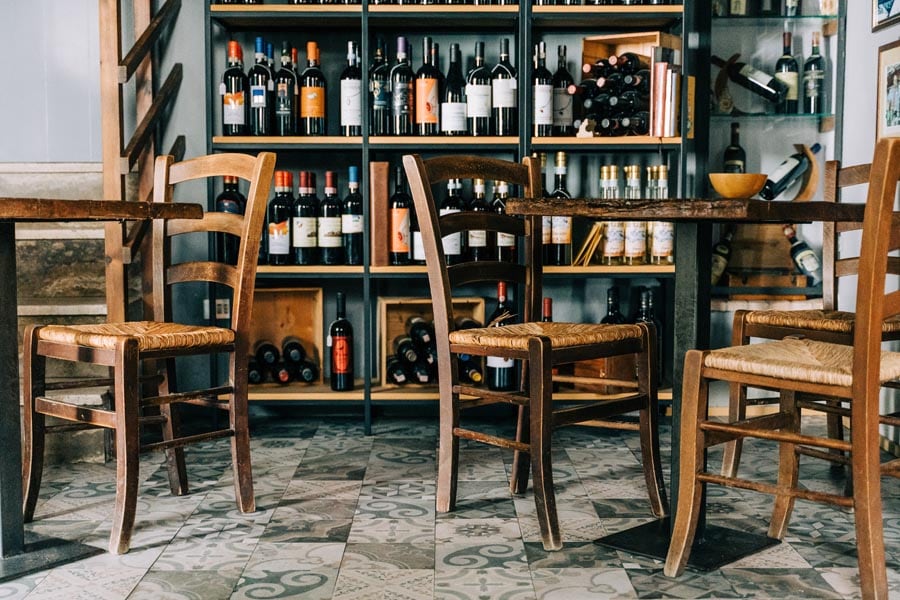 Enoteca is upscale wine bars. They often have a higher price point than osterias and include food pairing options along with glass or bottle tastings.
Rosso Rubino
Rocco Marconi
Palladio
Vincenzo Danti
Orazio
Francesco Furini
Felice
Innocenzo
Minozzi
Gambero Rosso
Enoteca Giò
Bonetti
Vinoteca
Stoppello
Enoteca Ottagono
Vino al Vino
Bomprezzi
Enoteca Bacco
Master of Santo Spirito
Gaudenzio Ferrari
Jacometto
Bartolomeo
Martino Piazza
Trebbiano
Del Conte
Vittoria
Barbara Longhi
Morrazone
Cesare Dandini
Francesco Fontebasso
Bartolozzi
Morbelli
Italian Taverna Names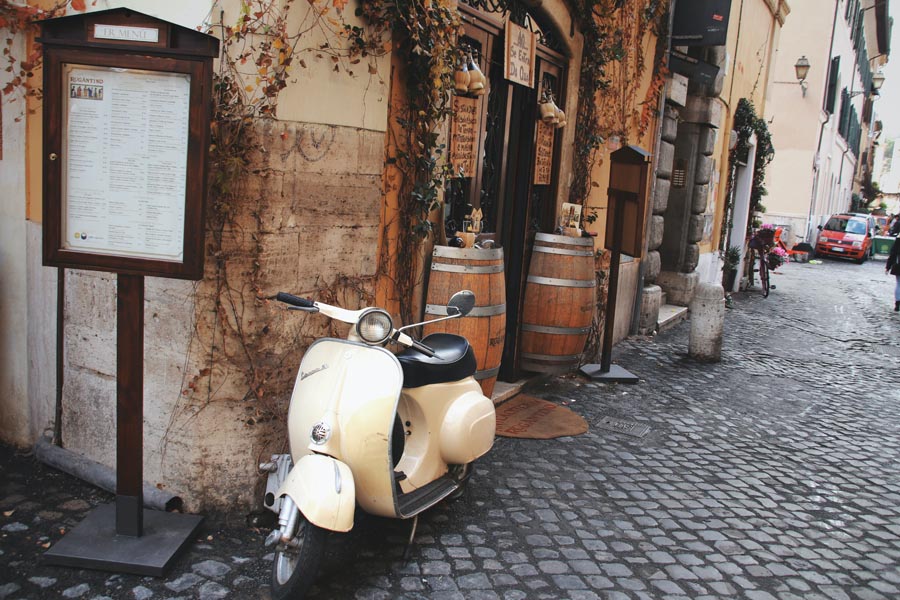 Italian tavernas are like an old-fashioned pub with wine instead of beer. The food is usually simple, low-cost, and very traditional.
Rustici
Benvenuto
Battista
Il Duomo
Callisto iazza
Della Porta
Bronzino
Da trezzo
Timo
Il Cuoco Galante
Palato
Santi di Tito
Il Poppi
Vecchia Roma
Francavilla
Domenico Robusti
Artemisia
Ortaggio
Palomino
Il Volterrano
Pietro Testa
Ciro Ferri
Gregorio de Ferrari
Gastroli
Massimiliano
Benedetto
Papa Razzi
Aglio

Pizzeria Name Ideas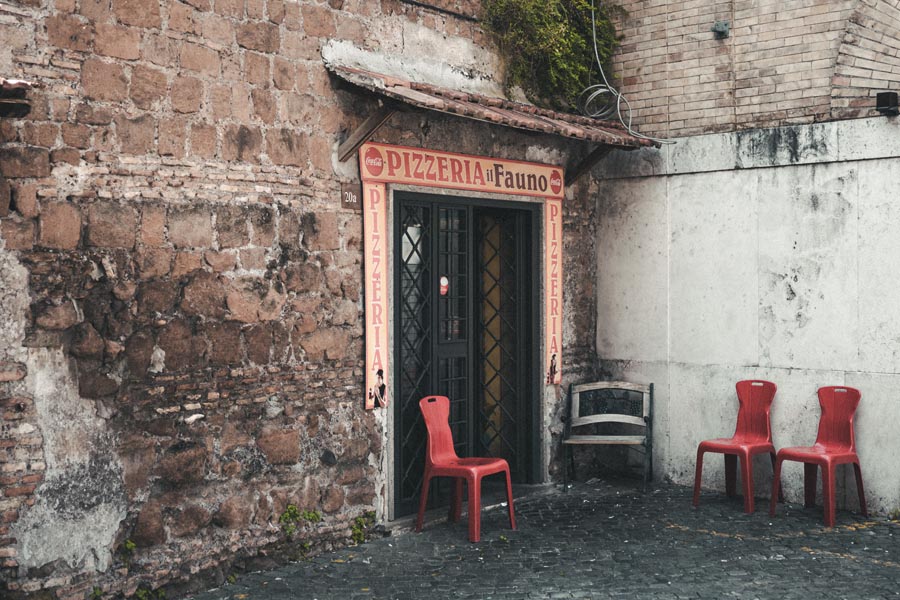 A small Italian restaurant that serves pizza with wine, salads, and a few pasta selections. Some do not serve pizza at lunch; if they do, it says Pizza Anche a Mezzogiorno.
O'Sarracin
Il Diamante
La Boccaccia
Pizzeria Acquario
Pizzeria Cassino
Il Cinquino
Pizzeria Pompei
Nomad
Papa's Pizzeria
Pizzeria Al Torrente
Vesuvio
La Macina
Pizzeria da Pino
Buone Maniere
Da Zero
Pizzeria Miro
Procopio Pizzeria
Pizzeria Lucia
Gandolfi
Pizza Zizza
Casanova
Giuseppe Bossi
Pizzeria la Rustica Prato
Idealista
Basilico

Italian Ice-cream Parlor Names (Gelateria)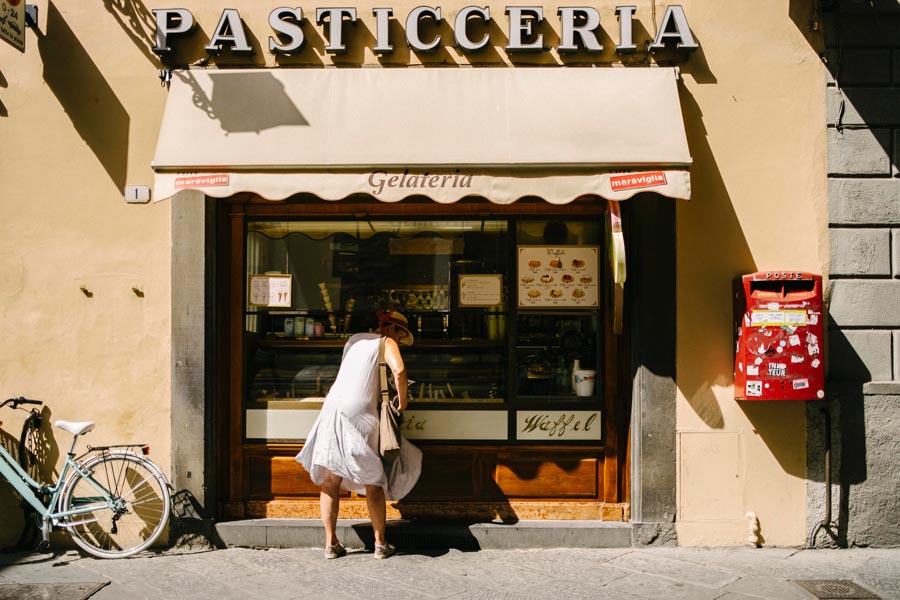 A gelateria is a shop that sells gelato (Italian-style ice cream)
Zuccaro
Strozzi
Gelateria Santarosa
Massimo
Gelateria Didattica
Napoletano
Fatamorgana
Gelaterio Don Nino
Fanzago
Gelateria Nico
Rosa
Frigidarium
Gelateria Concordia
Zuccarelli
Gelateria I Caruso
Gelateria Rembrandt
Peccati di Gola
Pingu
Gelateria Don Doli
Menta

Cool Italian Restaurant Name Ideas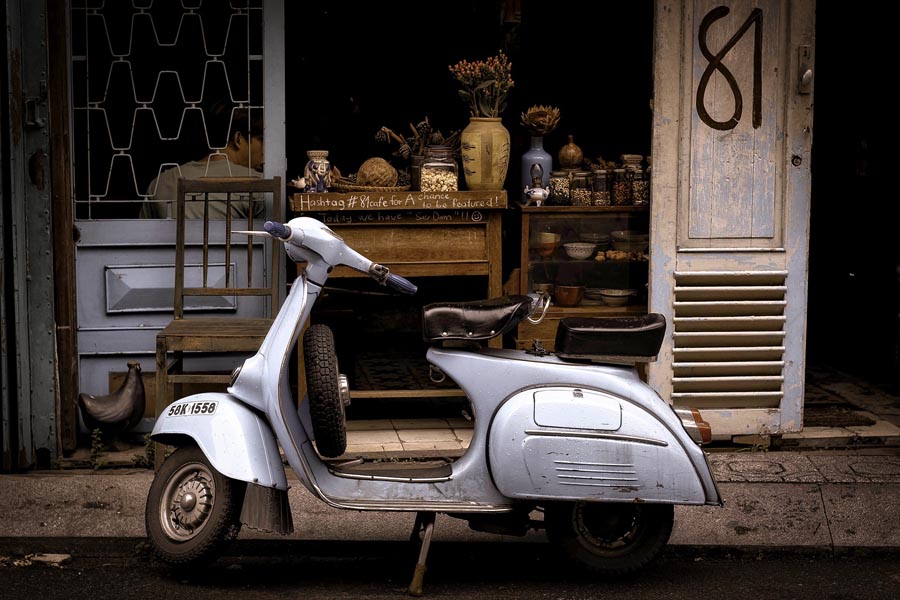 Barnaba
Masolino
Spinelli
Mariotto
Bellini
di Bartolo
Masaccio
Machiavelli
Benozzo
Bartolomeo
Baldovinetti
Mantegna
Verrochio
de'Barbari
Signorelli
Botticelli
Antico
Bonsignori
Sansovino
Finocchio
Clemente da Urbino
Il Riccio
Mantegazza
Amico Aspertino
Il Sodoma
Lotto
Ugo Da Carpi
Bambaia
Marziale
Battista Moroni
Arcimboldo
Ottavio Miseroni
Maestro
Giovanni Boldino
Fabio Fabbi
Giacomo Balla
Rembrandt Bugatti
Zaccheo Primo
Orsino Candido
Agostino Floro
Fausto Sanzari
Ercolano Fiorenza
Letterio Gambone
Ivo Paternostro
Fuscolo Morgillo
Elvezio D'Oria

Creative Italian Restaurant Names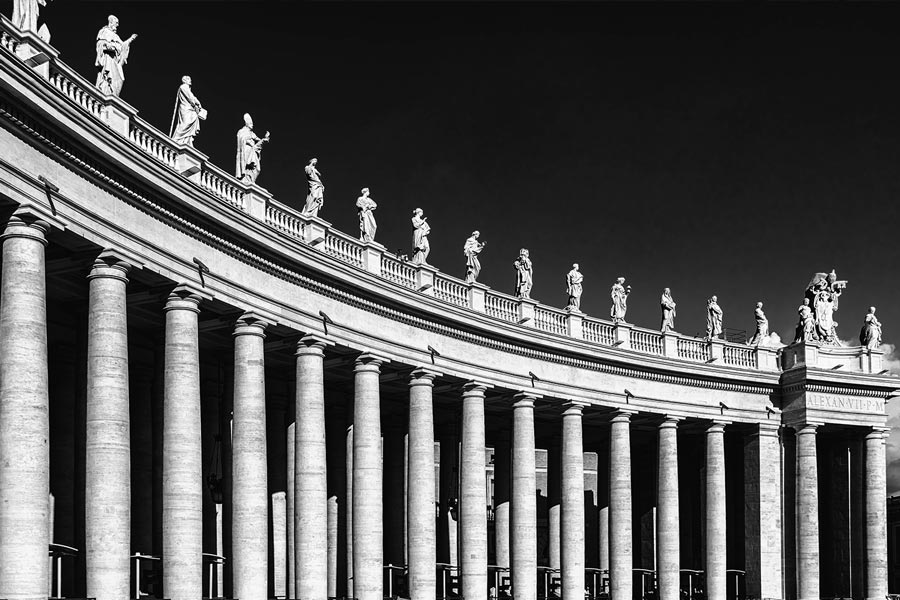 Toscanini
Rossini
Busoni
Monteverdi
Boccherini
Puccini
Albioni
Bellini
Cherubini
Monicelli
Bella Mozzarella
Scola
Bellocchio
Marinetto
Antonioni
Cosimo
del Garbo
Raphael
Beccafumi
Properzia
Pontormo
Vasari
Tintoretto
Bernini
Bodoni
Modigliani
Pirandello

2 Essential Posts when Growing a Restaurant Business
As you are reading this article, also check out the two articles below!
3 things to consider when naming your restaurant
1. Start with considering your offering and your customers:
What type of restaurant is it? ristorante, trattoria, pizzeria, etc
What is the atmosphere of your restaurant? fine dining, family-oriented, on the corner, etc.
Which neighborhood or district is your cafe located in? Soho, Times Square, New York City, etc.
What type of customers do you have? Singles, couples, office workers, etc.
2. What are your values and background:
Consider your restaurant's values first. What story do you tell your customers with your name?
Effective marketing is based on articulating and extending a harmonious concept from the inside out. Communicating what defines your business is how to engage potential customers because it puts your story in context.
3. The best restaurant names often have a good story behind their name
See if you can find some interesting story or fact about the history of your building or the neighborhood and name your bar after that.
Conclusion & More Restaurant Marketing & Branding Resources
We hope this article will help you to come up with a clever name for your restaurant. Next, you might want to check out the following resources for restaurant owners:
300+ Best Restaurant Names for Inspiration
25+ Creative Restaurant Business Card Designs
27 Restaurant Logo Design Ideas (Images + Tips)