Are you looking for a list of ideas of French restaurant names? Then you have come to the right place.
The French are justly famous for their food. Not for nothing are the best chefs trained in France, and the country is home to some of the world's most respected restaurants.
We have filled this list with the best names, from fine dining restaurants, bistros, brasseries to the cool café on the corner and more.
We then end the article with 3 essential tips on how to name your restaurant.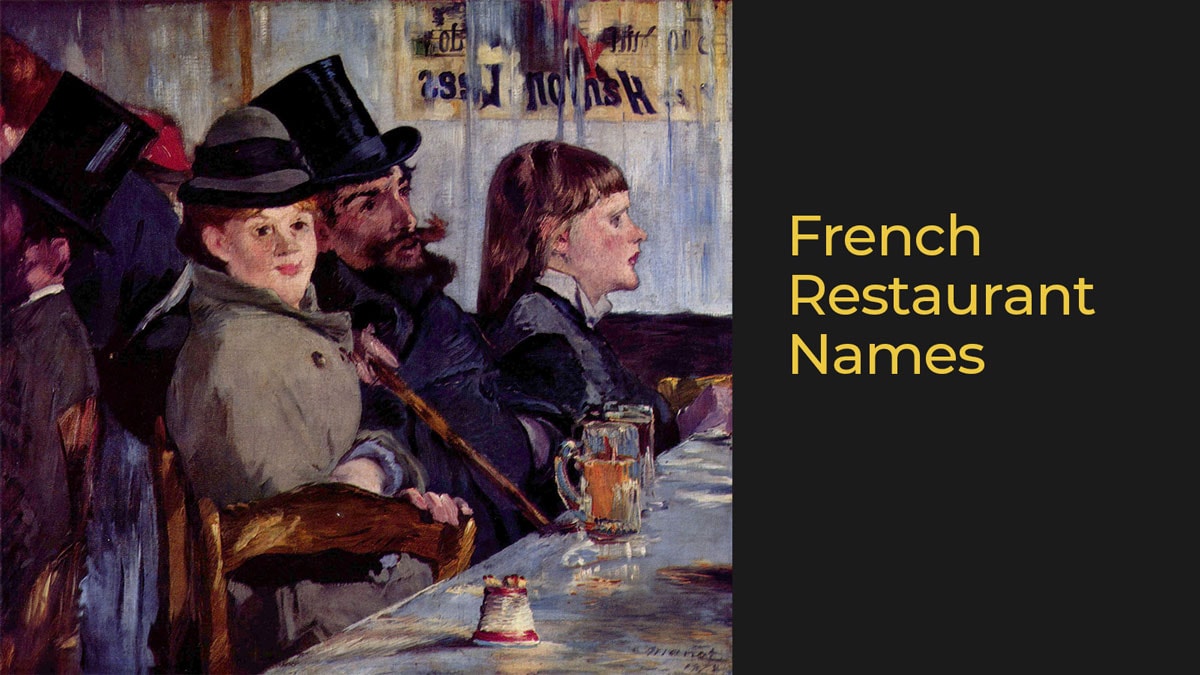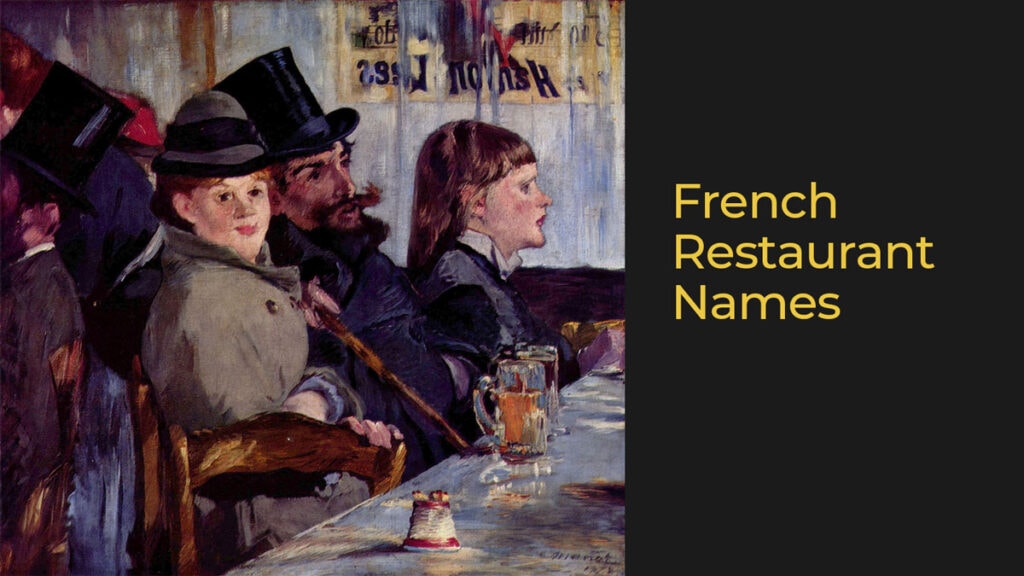 Now let's get into it:
Fancy French Restaurant Names
French Bistro Name Ideas
French Brasserie Names
French Auberge Name Ideas
French Café Name Inspiration
Creative French Restaurant Names
Cool French Restaurant Name Ideas
Famous French Restaurant Names
Fancy French Restaurant Names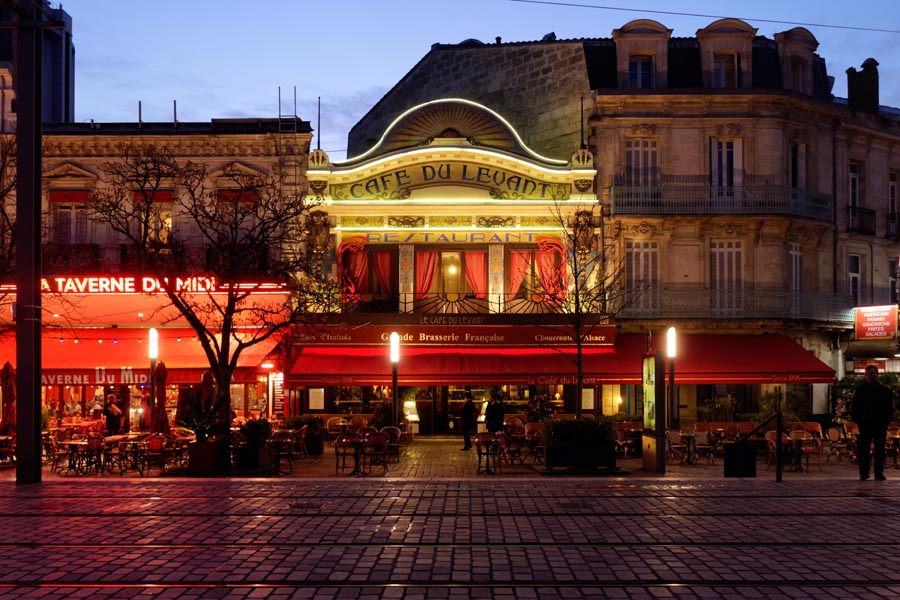 For a traditional multi-course meal in France, restaurants are your best bet. Most will offer a wide selection of dishes on a prix-fixe menu (with some combination of appetizer, entrée, and dessert) as well as an à la carte option. Wine choices and higher-end service are also often emphasized in restaurants.
L'Opus au Château
Là-Haut au Château
Affinité
L'Atelier du Jardin
La Truffe Noire
Restaurant La Fontaine
Restaurant Tous
Au Sommelier du Château
Restaurant Quai
Le Trésor
Le Cochon Gaulois
Canard & Champagne
Chez Monsieur
Royal Trinité
La Maison Blanche
Le Lion d'Or
Au Vieux Moulin
L'Océan
La Fabuleuse Cantine
L'Orphéon
Les Arômes
Restaurant Signature
Le Météor
Restaurant Étude
Chez Mô
Le Sauvage
La Terrasse Rouge
L'Entrecôte
Carte Blanche
L'Air du Temps
La Terrasse
Le Restaurant des Rois
L'Orphéon
La Chaise Bleue
2 Essential Posts when Growing a Restaurant Business
As you are reading this article, also check out the two articles below!
French Bistro Name Ideas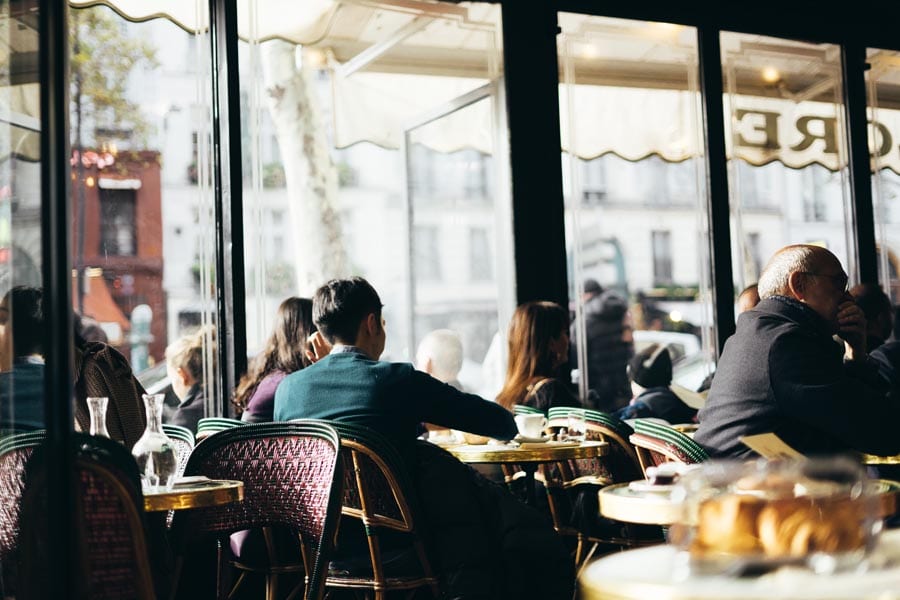 A French bistro is a bar or café, or restaurant that serves food. The food itself is simple and homely. It's a style of eating that celebrates the best of what's in season and direct from the farm. A bistro menu might show off a perfect sourdough baguette, a few classic dishes like steak frites or Moules marinieres, and a handful of artisanal cheeses.
Les Petits Parisiens
Chez Bonnebouche
Chez Françoise
La Poule au Pot
Bistro Epoq
Porte Quinze
Le Bistronome
Le Bouche à Oreille
Le Petit Canon
Bistro Chardenoux
Côté Bistro
Le Bistrot du Cuisinier
Le Bistrot Gourmand
Augustin Bistrot
Le Bistro Urbain
Bistrot de Madeleine
Le Bistrot Saint-Sauveur
Le Maquis
Bistrot le Valentino
Bistro Paradis
Bistro du'O
La Petite Pépite
Le Bistrot Gourmand
Le Cirque
Le Pavillon
Le Bistrot du Port
La Magdeleine
Le Maschou
L'Atelier
Aux Ingrédients
Bistro Les Canailles
Le Petit Chalet

French Brasserie Name Ideas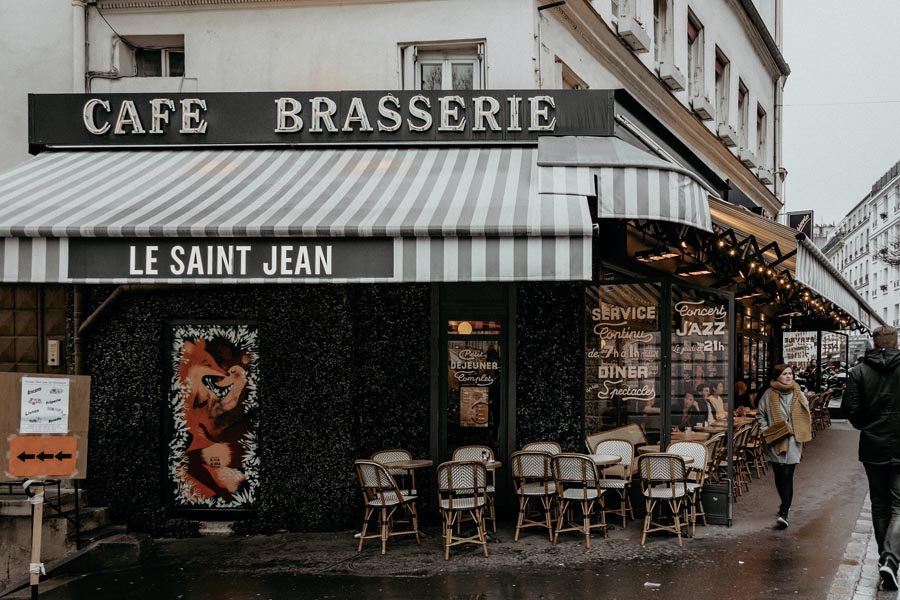 A French brasserie is a French-style pub restaurant, a place to enjoy drinks with friends and family and hearty, filling food. French brasseries often serve traditional French food at moderate prices and tend to be bustling. They are also open from breakfast until late at night.
Les Marches
La Petite Folie
L'Arrivage
Au Boeuf Rouge
Folie des Sens
La Bouteille d'Or
L'Atelier du Boeuf
L'Espérance
Maison de Pierre
La Table du Chef
L'Affiche
Brasserie Bertin
La Coupole
Le Polo
Brasserie des Châteaux
Le Train Bleu
Brasserie Le Tigre
Brasserie Balzar
Bouillon Pigalle
Les Deux Garçons
La Petite Maison
Brasserie l'Orléans
Au Petit Riche
Brasserie des Beaux-Arts
La Table du Baron
La Mère Germaine
Loulou Bleu
Le Provençal

French Auberge Name Ideas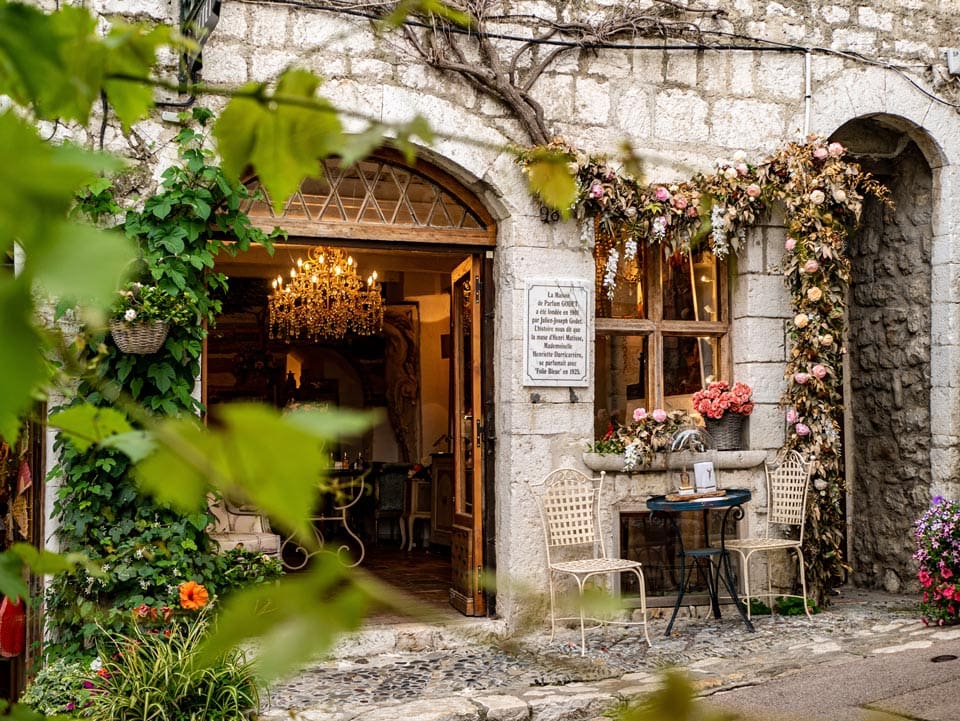 The French word auberge is a term used for a restaurant or inn that offers meals and accommodations and is generally considered a locally owned, rustic establishment. As a result, auberge is not commonly found in major cities but is often, if not always, attached to a bed and breakfast or hotel.
Madame Sardine
Chez Delphine
Le Maquis
Claire & Hugo
La Vieille Enseigne
Chez Mon Vieux
Bouillon
L'Eau de vie
Auberge du Mouton Blanc
Au Goût du Jour
Les Canailles
Au Coq Blanc
Les Poissons Rouges
La Diligence
Honoré
Le Petit Pan
La Table des Anges
In Vino Veritas
Les Quatre Chats
Le Provençal
Pique-Nique
La Galinette
Les Amis
La Fabrique
Chez Colette
La Petite Pépite
Le Jardin du Quai
Mon Petit Resto
La Rotonde
Le Petit Fouet
Saisons
Sens & Saveurs
La Bonne Etape
La Suite
Côté Jardin
La Lune
La Maison Jaune

French Café Name Ideas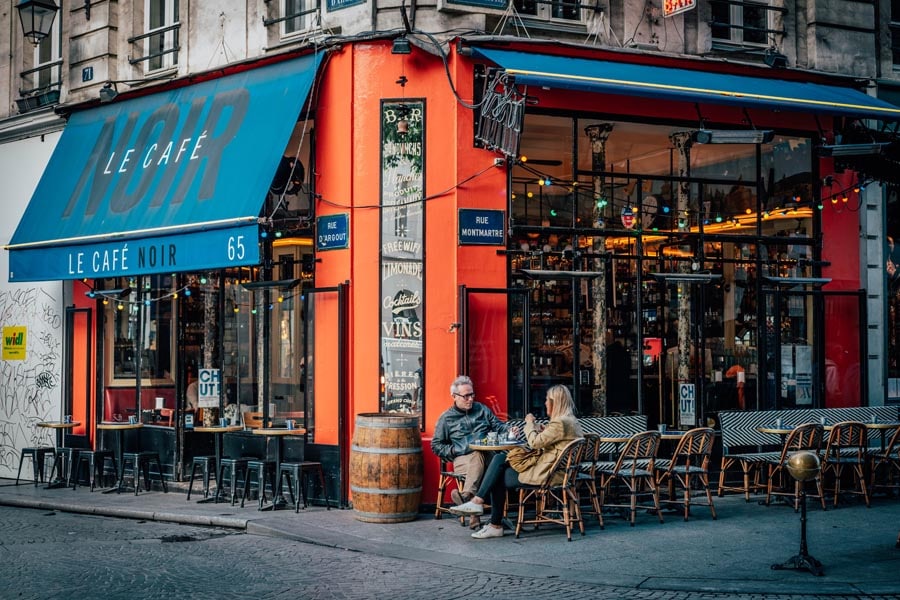 The idea of a café is a part of the French identity as the Eiffel Tower and the Louvre. Cafés are a few places in France where you can find a genuine mix of people: students, business people, artists, and tourists – all mingling and swapping stories, all sitting at the same table.
Café Constant
Le Café de l'Espérance
La Cave Café
Rive Gauche
La Petite Table
La Mirabelle
Les Saisons
Café Rita
Epoca
Le Zinc
Odette
Papillon
Les Chouettes
Le Café Noir
Aux Amis
Le Café du Peintre
Savy
La Gazette
Le Balcon
Le Météor
Le Katz
Grand Café
Café de la Paix
La Placette
Caprice Café
L'Affaire
Café Mode
Caffé César
Chez Camille
La Place
Regards Café
Paulette

Creative French Restaurant Names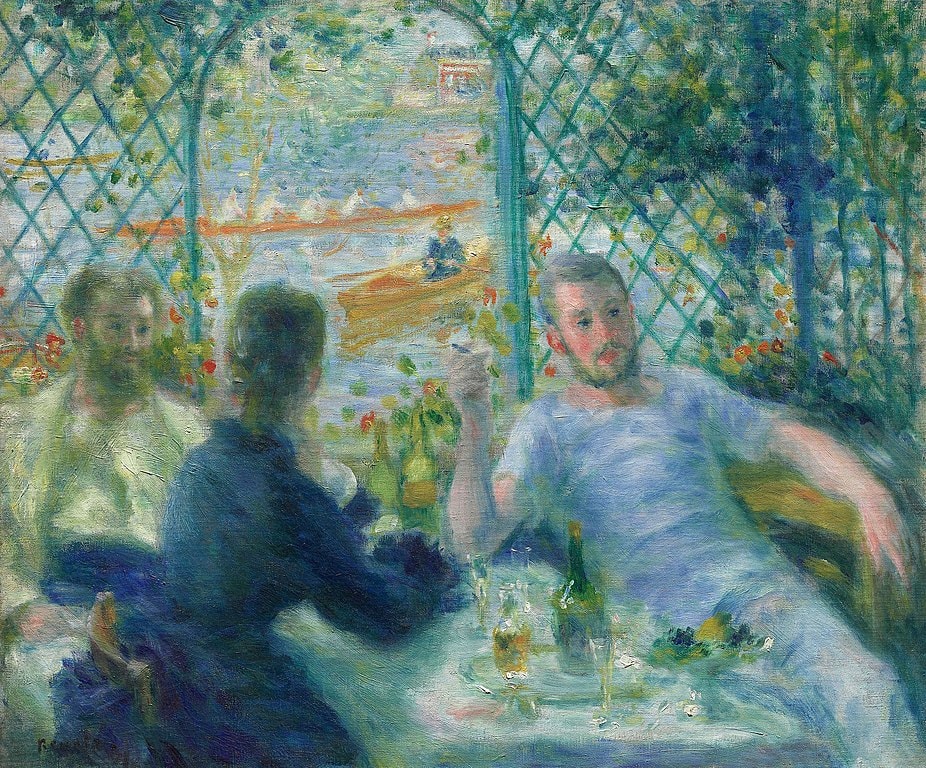 Having a good restaurant name can be a useful tool in attracting customers. Some names are memorable for their clever play of words, while others effortlessly represent the cuisine or atmosphere of the restaurant. Here are a few French restaurant names that pay homage to famous artists.
Le Flaubert
Restaurant Poussin
Arcada
Brasserie Victor Hugo
La Belle Epoque
Le Piaf
La Balette
Brasserie Berlioz
Restaurant Delacroix
Café Rousseau
Bistro Cézanne
Café Baudelaire
Gauguin
Café Matisse
Brasserie Brassai
Chez Matisse
La Méduse
L'Éponyme
Mimosa
Le Pompon
Le Magellan
Les Dilettants
L'African Queen
La Note Bleue
L'Antidote
Muse
L'Alchimie
Le Poséidon

Cool French Restaurant Name Ideas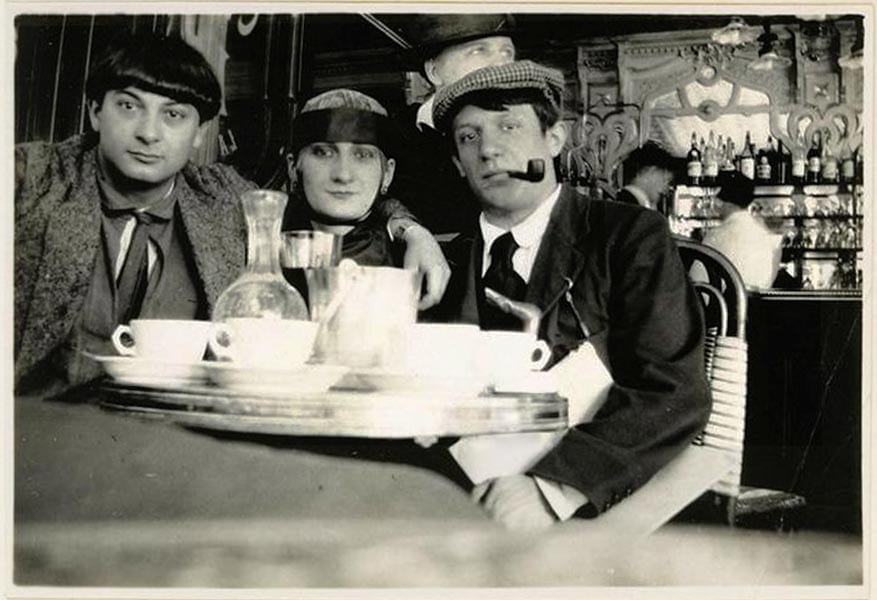 The food of France has been described as the "chef-d'œuvre" of the country, the "land of taste." The cuisine of France can be considered an art, as well as a form of social unity. French food is also what our imaginations immediately conjure when we think about French culture. With that said, here are some cool restaurant names from France.
L'Office
L'amour & la folie
Capitaine
Chez Papinou
Restaurant Astair
Les Dilettants
L'Ascension
Côté Terroir
Chez Flo
Epoq
L'Escargot
Les Galopins
Frou Frou
Meat Couture
Chez Hugo
L'Anecdote
La Vie est Belle
Les Etiquettes
Chez Miocque
L'Absinthe
Victoria Paris
Le Dante
Alter Ego
Le Bois
Vaudeville
Malthazar
Le Bacon
Léon le Cochon
Bagatelle Restaurant
Aux Plumes
La Méditerranée
Lougolin
Les Moulins
Le Petit Pierre
Chez Bob
Le Roc
L'Empire
Le Palm
Le Golden Beef
Le Tube
Famous French Restaurant Names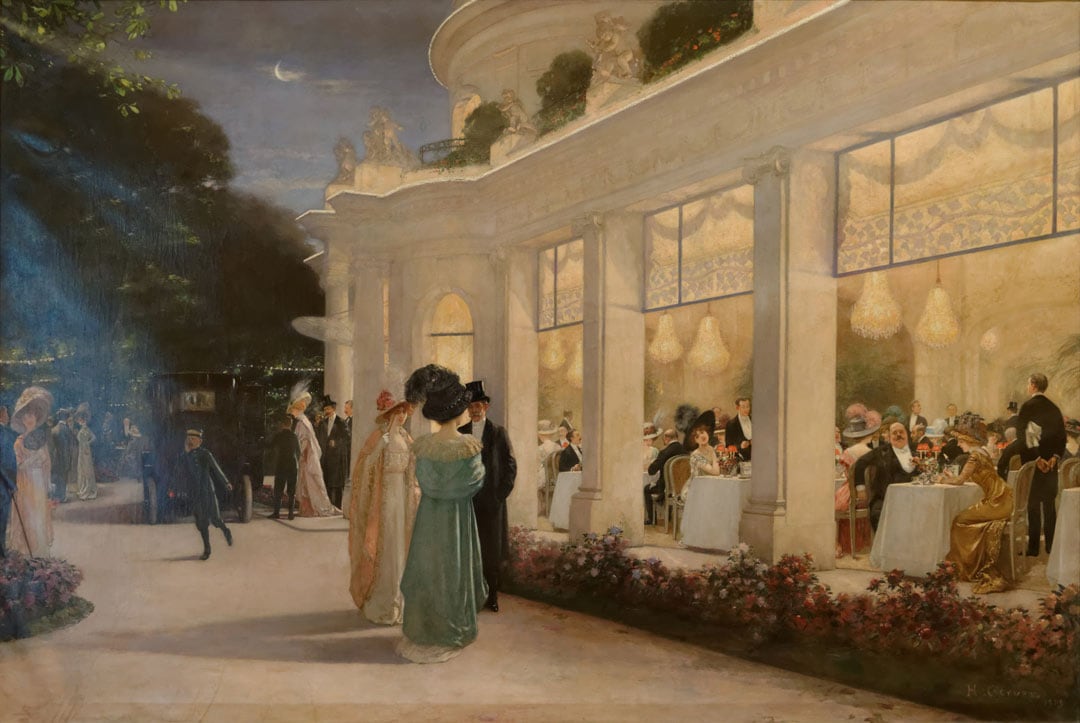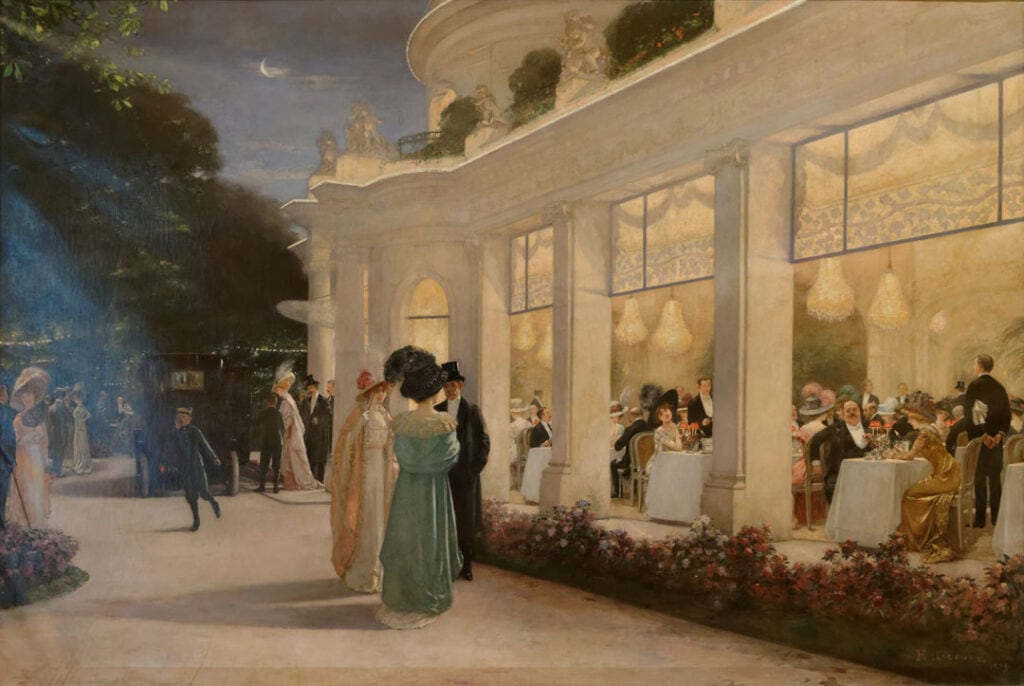 A Michelin star restaurant is a high-quality restaurant that serves food using ingredients of the highest quality. To be considered for a Michelin star, a restaurant must have excellent food, a great wine list, and great service. There are currently three levels of Michelin stars: one-star, two-star, and three-star. The Michelin Guide awards the stars based on criteria geared toward the quality, consistency, and overall excellence of the restaurant.
Le Coq de Bougival
La Frasca
Madame Claude
La Côte d'Or
Le Dôme
Balthazar
La Source de Sens
Épicure
Tour d'Argent
Le Cinq
Le Cap
L'Ambroisie
Le 1947
Le Petit Nice
Mirazur
La Fourchette des Ducs
Racine
La Palme d'Or
La Marine
Flaveur
La Voile
Le Skiff Club
La Vague d'Or
La Table de Plaisance
La Grenouillère
La Pyramide
2 Essential Posts when Growing a Restaurant Business
As you are reading this article, also check out the two articles below!
3 things to consider when naming your restaurant
1. Start with considering your offering and your customers:
What type of restaurant is it? fine dining, fast-casual, bistro, etc
What is the atmosphere of your restaurant? elegant, family-oriented, on the corner, etc.
Which neighborhood or district is your cafe located in? Soho, Times Square, New York City, etc.
What type of customers do you have? Singles, couples, office workers, etc.
2. What are your values and background:
Consider your restaurant's values first. What story do you tell your customers with your name?
Effective marketing is based on articulating and extending a harmonious concept from the inside out. Communicating what defines your business is how to engage potential customers because it puts your story in context.
3. The best restaurant names often have a good story behind their name
See if you can find some interesting story or fact about the history of your building or the neighborhood and name your bar after that.
Conclusion & More Restaurant Marketing & Branding Resources
We hope this article will help you to come up with a clever name for your restaurant. Next, you might want to check out the following resources for restaurant owners:
300+ Best Restaurant Names for Inspiration
55 Examples of Restaurant Menu Designs for Inspiration
25+ Creative Restaurant Business Card Designs