Are you thinking of starting a Japanese restaurant and are you looking for Japanese restaurant name ideas. Then you have come to the right place.
In this article, I share 180+ awesome ideas for Japanese restaurant names to inspire and to help you brainstorm!
This big list of name ideas includes several categories of Japanese food; sushi, izakaya, ramen shop, tempura seafood, and more.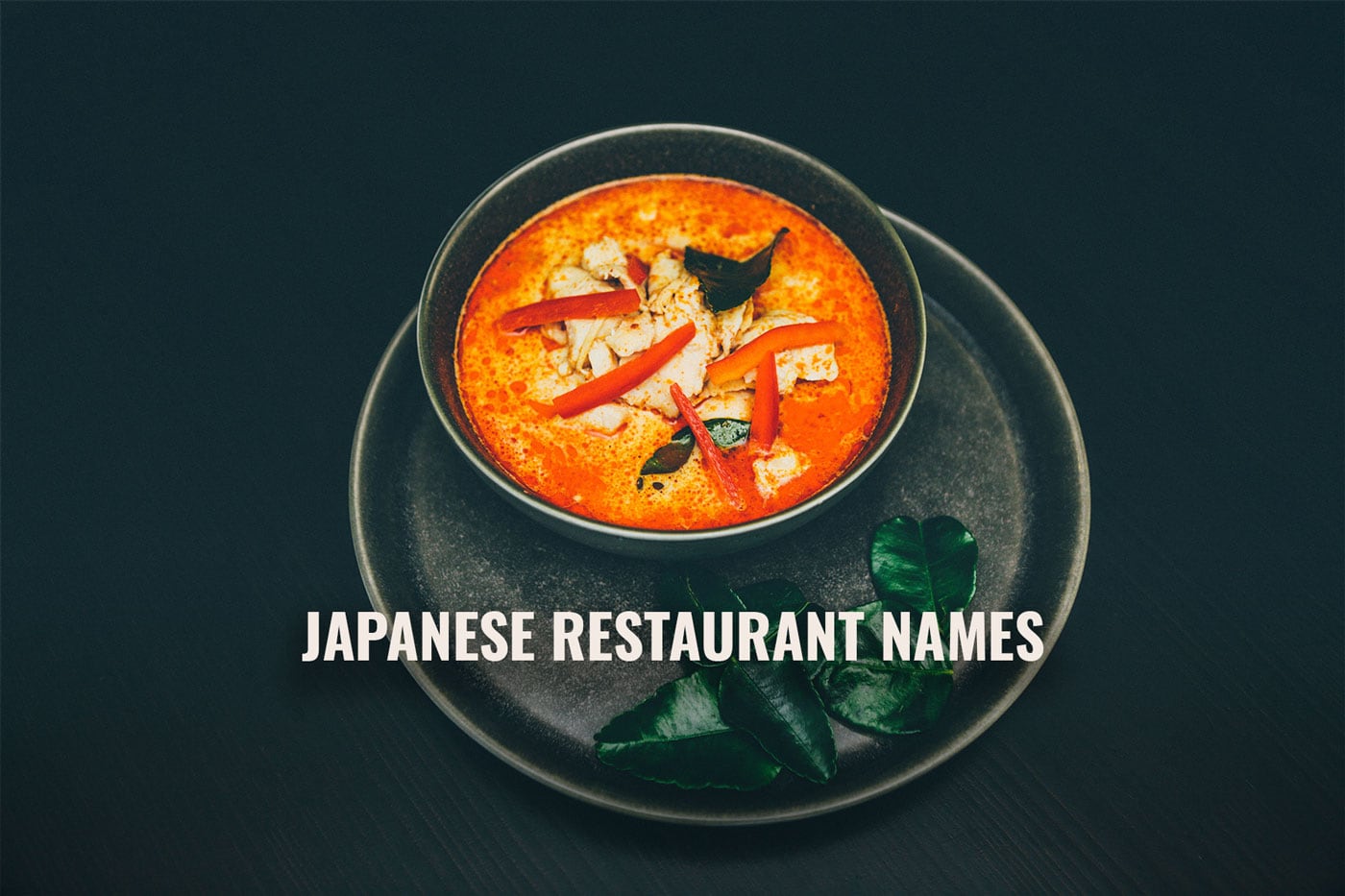 As a potential new restaurant owner, you're faced with many important business decisions. This includes writing your mission statement, designing your restaurant logo, choosing an interior design, and creating an effective restaurant website and menu.
A name is a restaurant brand's first impression. A good name embodies the spirit of the restaurant and will create a lasting impression on customers.
The name should stand out and be easily remembered so that it will spill off the tongue when people are talking about it. A good name should also be able to carry a message or feeling to the customer.
That's why I have also included 3 simple tips on how to name your restaurant at the end of the list.
Now let's get into it!
Cool Japanese Restaurant Names
Good Japanese Restaurant Name Ideas
Cute Japanese Restaurant Names
Izakaya – Japanese GastroPub Names
Japanese Fine Dining Name Ideas
Ramen Shop Names
Sushi Restaurant Name Inspiration
Tempura Seafood Restaurant Names
Teriyaki Restaurant Names

Cool Japanese Restaurant Names
Sakura Zen
Kinoko (mushroom)
Samurai Sam's BBQ
Kōtaku Ramen
Tako (octopus)
Takoyaki (octopus balls)
Ika (squid)
Wasabi (horseradish)
Futomaki (thick-rolled sushi)
Rakuzen (Joy of Dining)
Miso Matsugen
O-sake
Misoshiru
Momo (peach)
Nozomi Fusion Bar
Miso Me
Konomono (pickled vegetables)
Matsutake (a rare mushroom)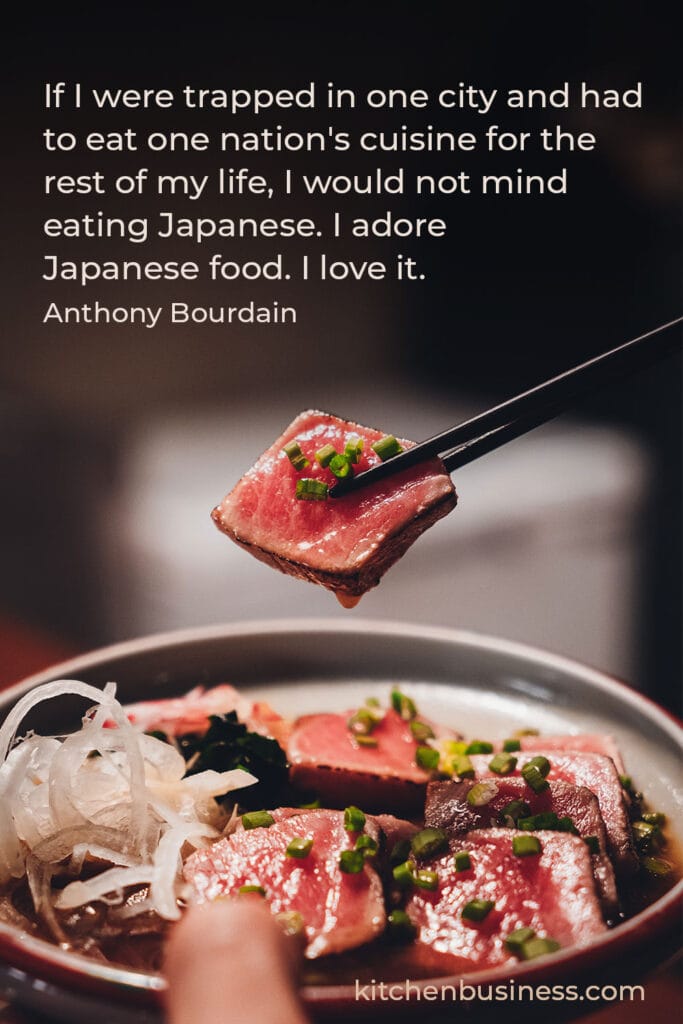 Good Japanese Restaurant Name Ideas
The Golden Samurai
Takenoko (bamboo shoot)
Shogun Dragon
Mikado Japan
Nimono (simmered in a soup stock)
Wakamatsu Ramen
Suzuki Ramen
Sashimi (sliced raw fish)
Wakame (a type of seaweed)
Hakumai
Harumaki
Sukiyaki
Renkon (lotus root)
Rakuzen Express
Kaifū Express
Akiko Sushi Express
Wasabi Garden
Mizushima Sushi
Sonoko Restaurant
2 Essential Posts when Growing a Restaurant Business
As you are reading this article, also check out the two articles below!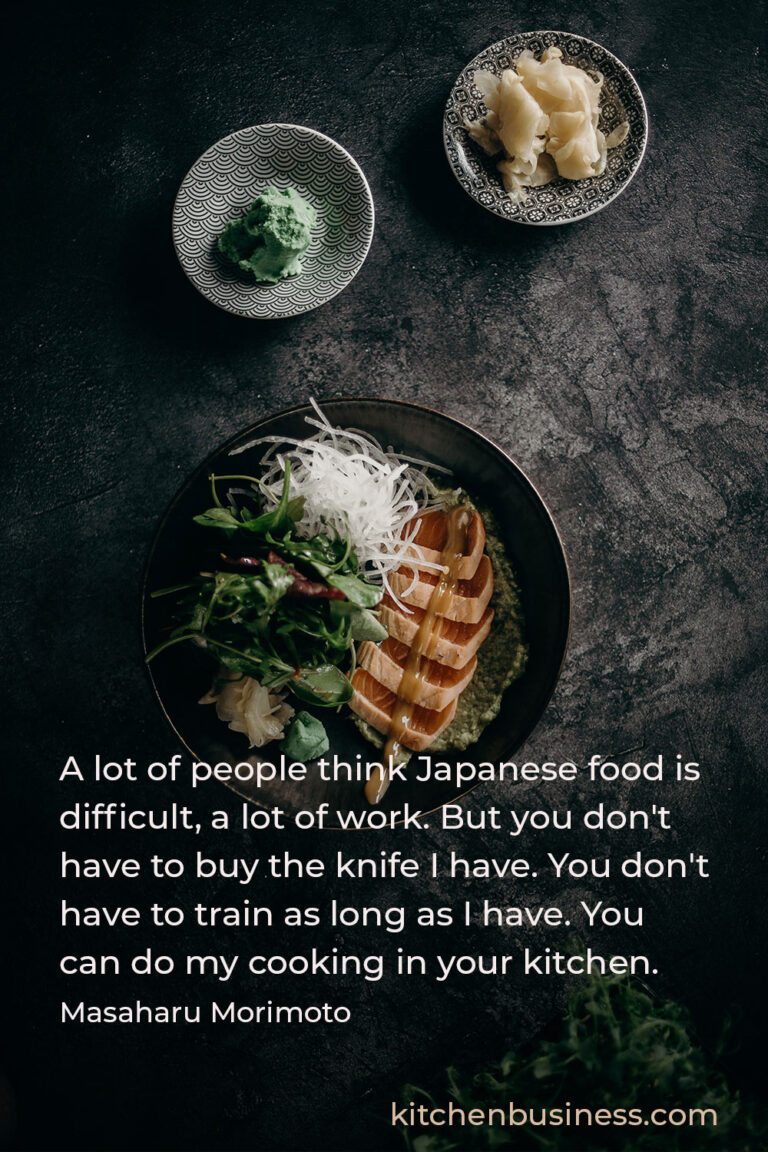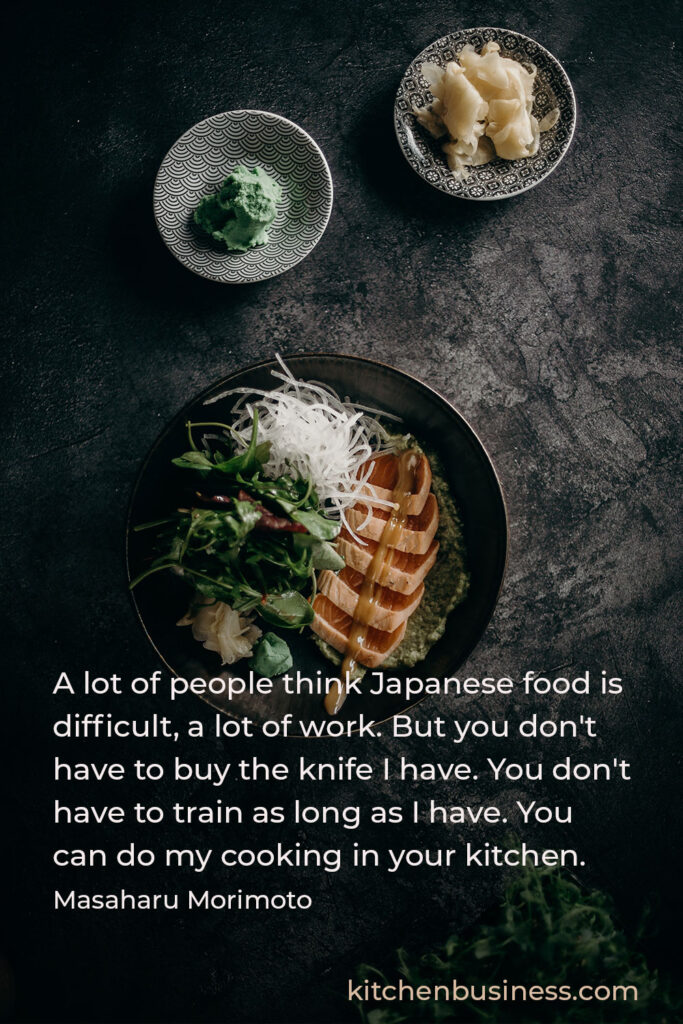 Cute Japanese Restaurant Names
Kakigori (shaved ice dessert)
Ocha
Shio (salt)
Uni (sea urchin)
Mr. Minami House
Ohkami Cafe
Kiku Dokyo
Oh You Sushi
Sushi K
The Karate Bowl
The Sake Bros
Sumo Me
Poké
Yoko Yoko
o-tofu
Oh! Shinjuku
Bonzai Asian Fusion
Miku Cafe
Nomi Lounge
Kishimoto Cafe
Kakao Lounge II
Daikon (giant white radish)
O-zen
Kabocha (pumpkin)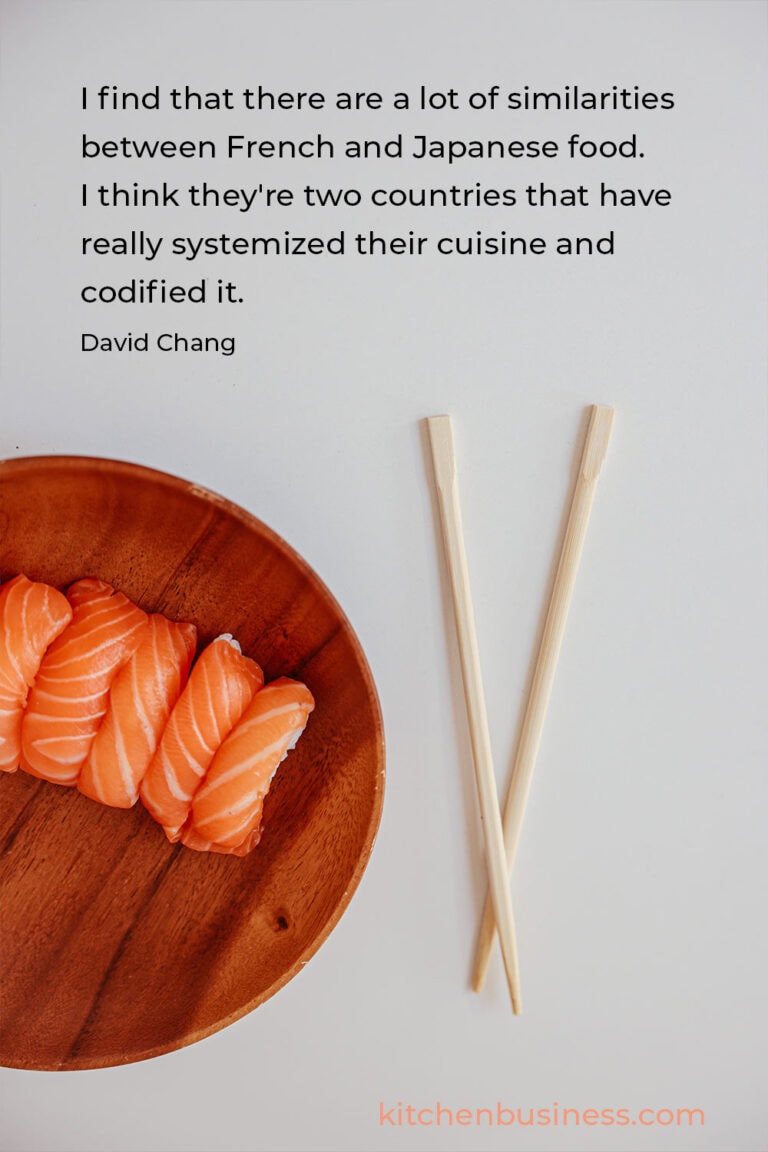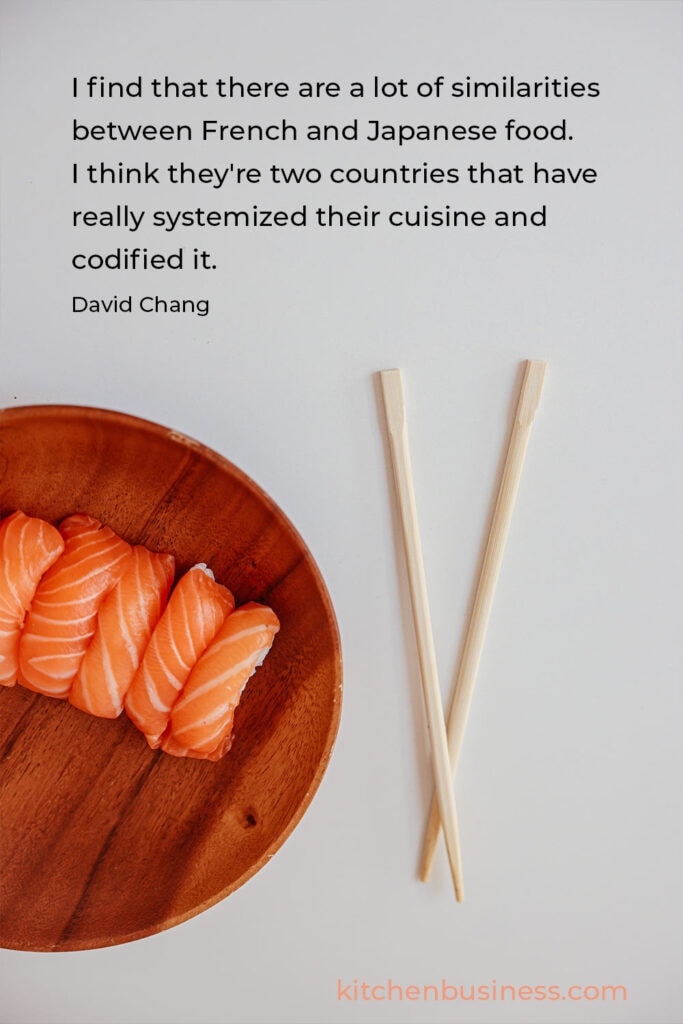 Izakaya – Japanese GastroPub Names
Hokusai
Hibachi
Okonomiyaki – (Japanese pizza)
Oroshigane (grater)
Saizu Japanese Grill
Zan Shogun
Sumo San Grill
Togarashi (hot chili)
Taketomi Restaurant
Ichiban Okonomi
Bistro Toro
Sake&Sakura
Mikado Izakaya
Tsumami (hors d'oeuvre)
Yakimono (grilled dishes)
Kagoshima Bar
Sakuro Dining
Three Samurai
Samurai Sake Bar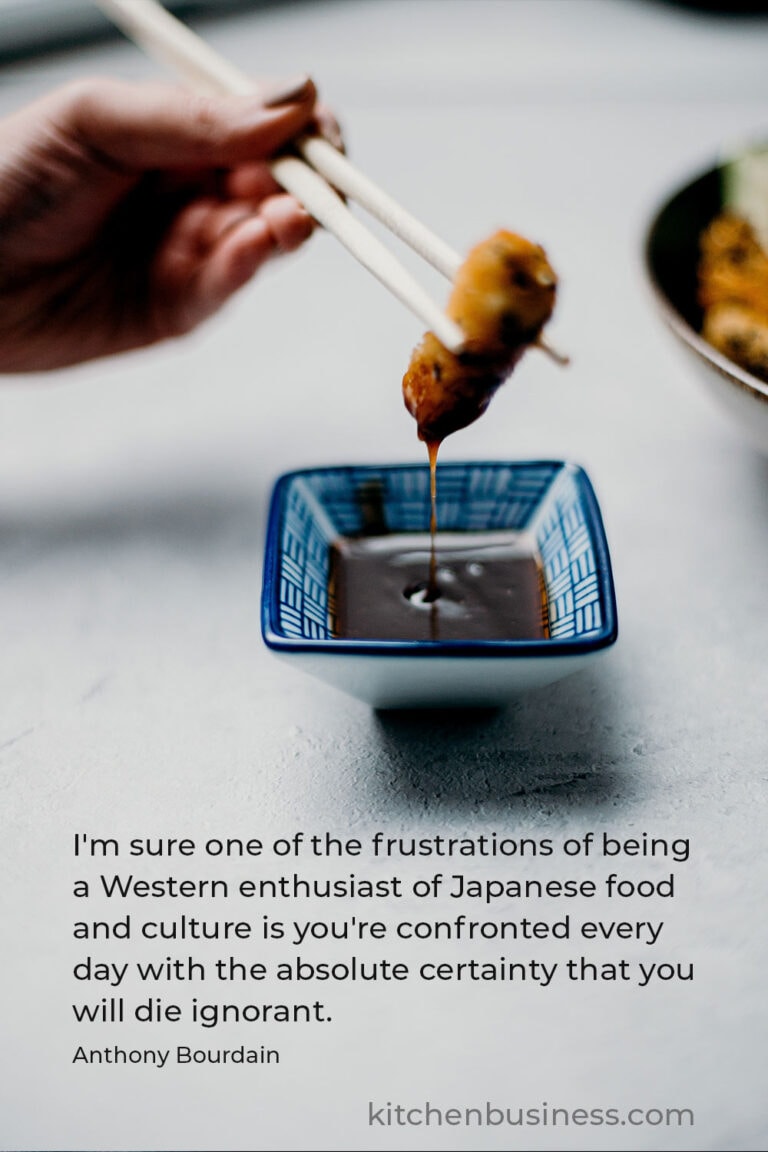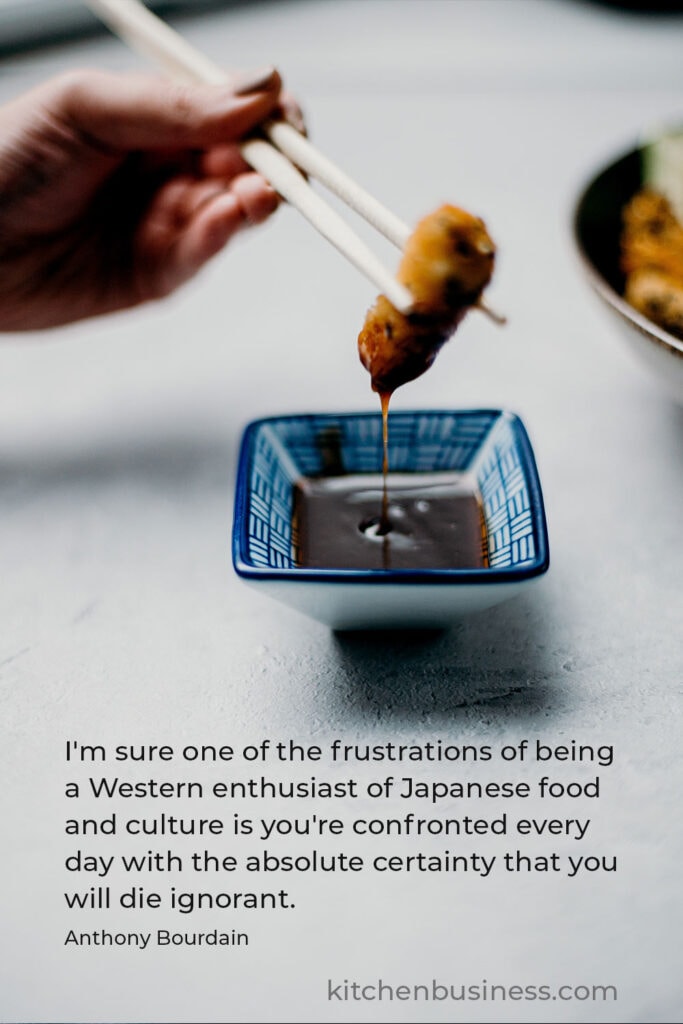 Japanese Fine Dining Name Ideas
Samurai Tea Leaf
House of Bamboo
Tokyo Shogun
Asari (short-necked clam)
Sushi Nogami
Sakamoto Soul
The Pearl of Japan
Sumo Japanese Eatery
Kuromame (cooked black beans)
Little Tokyo Izakaya
Kazushi Fusion
The Sense of Zen
Zendo
Oh So Sushi
Takimi Express
Tokyo Izakaya
Namasu (vinegared dish)
Akko Japanese
Sushi Dojo
Shoshou Sushi House
Sushi & Sake Express
Ranchi (lunch)
Sando (sandwich)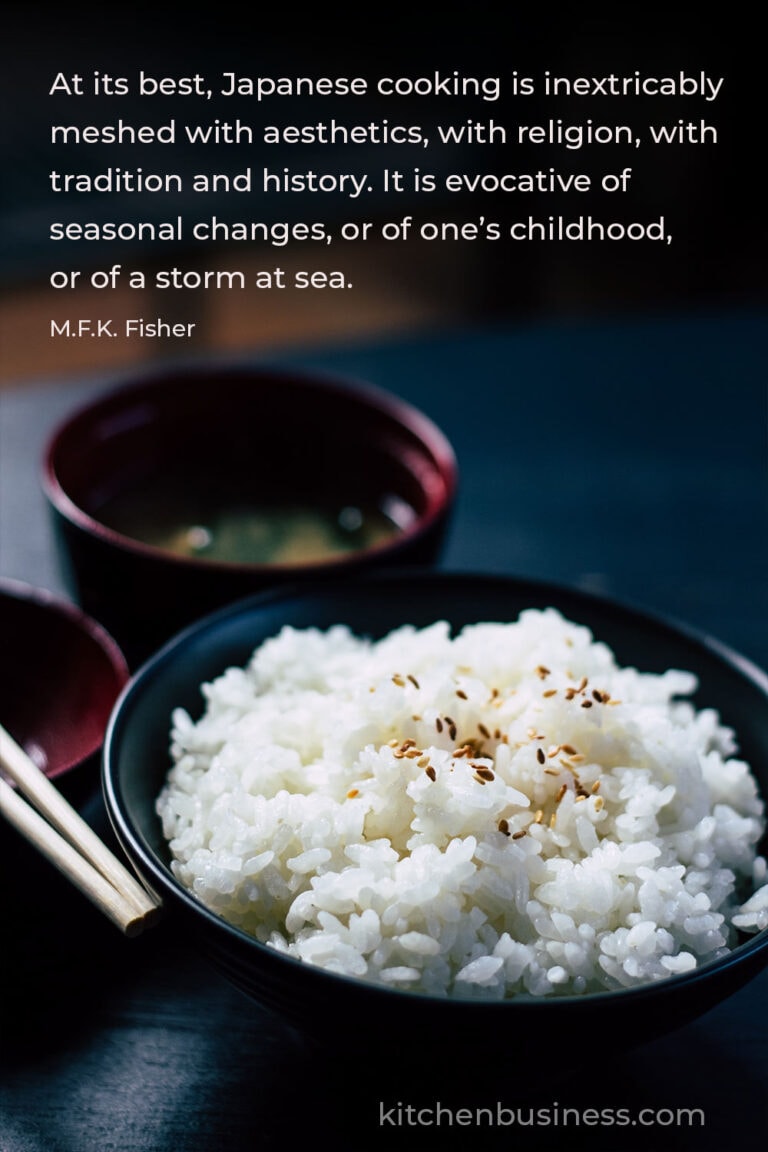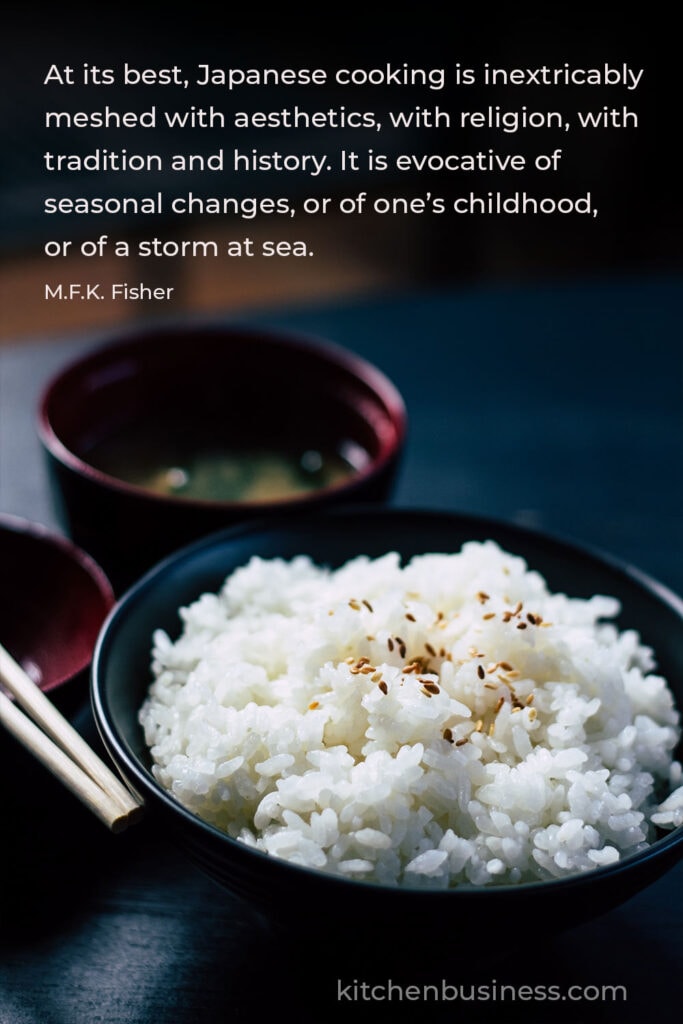 Ramen Shop Names
Kabuki Ramen
Ninja Ramen & Sushi
Eiko Ramen
Miso Supreme
Rising Sun Ramen
Banzai Ramen
The Miso Spot
Misobara Ramen
Miyaki Express
Hoshigaki
Miso House
Takamatsu Ramen
Yokohama Ramen
Tamago (egg)
Shogiku Express
Kyoto Roll
Miso Ramen House
Aya & Yu Miso
Gojo Ramen
Toki Ramen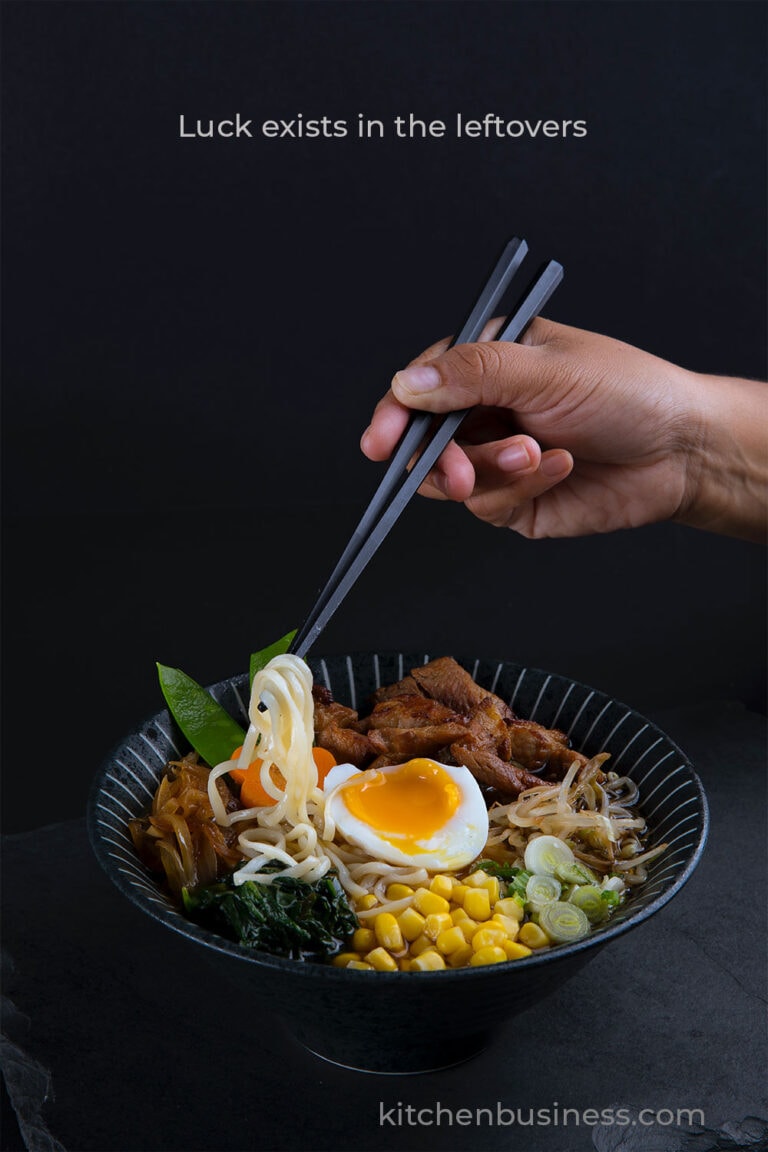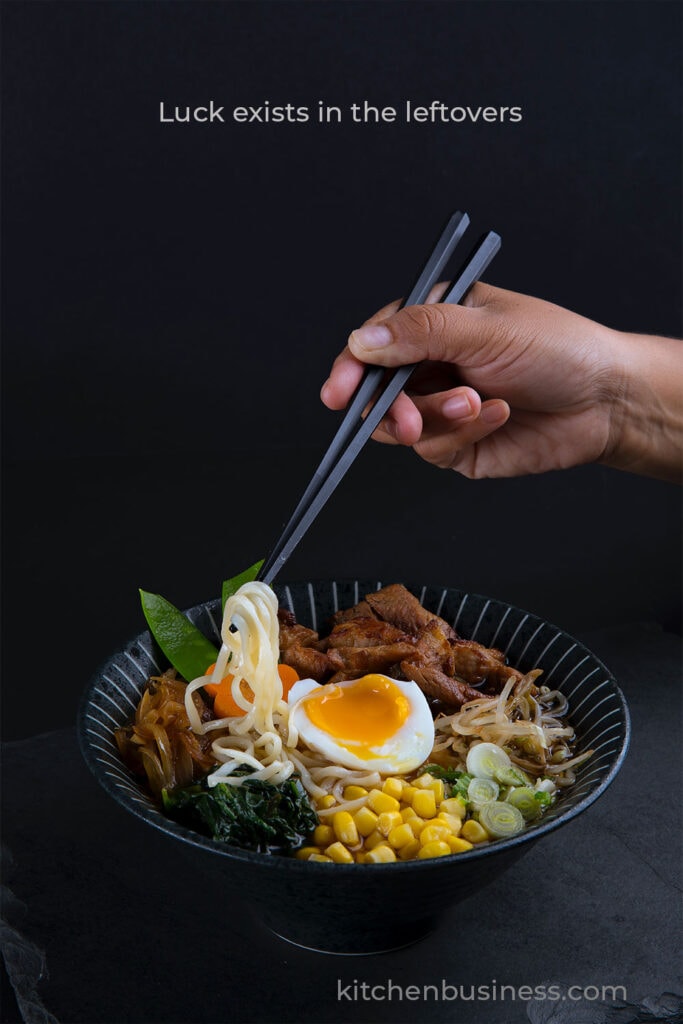 Sushi Restaurant Name Inspiration
Sakana Sushi
Bonsai Sushi
Yoji Sushi Bar
Sumo Sushi
Sushi Yama
Makizushi
Sushi Bar Yuki
Sushiro Sushi
The Red Rock Sushi
Sukimi Express
Seacoast Sushi
Sushi Caviar
Mizuho Sushi House
Sushi Lounge
Koyo Sushi
Omizu Sushi
Momo Sushi Express
Miyako's Sushi House
Kaisen Sushi House
Sushi Kimomaru
Watami Sushi bar

Tempura Seafood Restaurant Names
Tazukuri (dried sardines)
Katsuo
Kamaboko (fish cake)
Iwashi (sardine)
Kombu (kelp)
Kombumaki (fish)
Shiosake (salt salmon)
Kabayaki
Himono
Homi's Miso
Fugu
Funazushi
Ikura (salmon roe)
Furikake
Datemaki

Teriyaki Restaurant Names
Sukiyaki
Shichirin charcoal grill
Waki Teriyaki
Yoshiyaki Grill
Teriyaki Fun Bar
Souki Teriyaki House
Kenzo Teriyaki Bar
Totem Teriyaki
Teriyaki House
Kishimoto Teriyaki
Ichiban
Dengaku
Toro Teriyaki
Yamakoshi Restaurant
Tokyo Teriyaki Bar
Restaurant Izakaya
Yokohama Teriyaki
Shogetsu Teriyaki
2 Essential Posts when Growing a Restaurant Business
As you are reading this article, also check out the two articles below!
3 things to consider when naming your Japanese restaurant
1. Start with considering your offering and your customers:
What type of restaurant is it? Sushi, ramen, tempura, etc.
What is the atmosphere of your business? Fine dining, family-oriented, on the corner, etc.
Which neighborhood or district is your cafe located in? Soho, Times Square, New York City, etc.
What type of customers do you have? Singles, couples, office workers, etc.
2. What are your values and background:
Consider your restaurant's mission statement and values first. What story do you tell your customers with your name?
Effective marketing is based on articulating and extending a harmonious concept from the inside out. Communicating what defines your business is how to engage potential customers because it puts your story in context.
3. The best restaurant names often have a good story behind their name
See if you can find some interesting story or fact about the history of your building or the neighborhood and incorporate that into the name. This story can also be used when creating your restaurant slogan or tagline
Conclusion
We hope this article will help you to come up with a clever name for your restaurant.