If you're searching for new cafe or bakery branding ideas then you've come to the right place.
In this post, you'll find 18 unique branding examples from all over the world to help you make your cafe, bakery or gelateria stand out from the competition.
Branding is one of the most overlooked aspects of a cafe. Some owners will focus on cafe marketing ideas, food, coffee, cafe decor, and customer service, leaving the cafe logo and branding a little more ambiguous. As a result, many cafés launch with branding that is unprofessional or just plain confusing.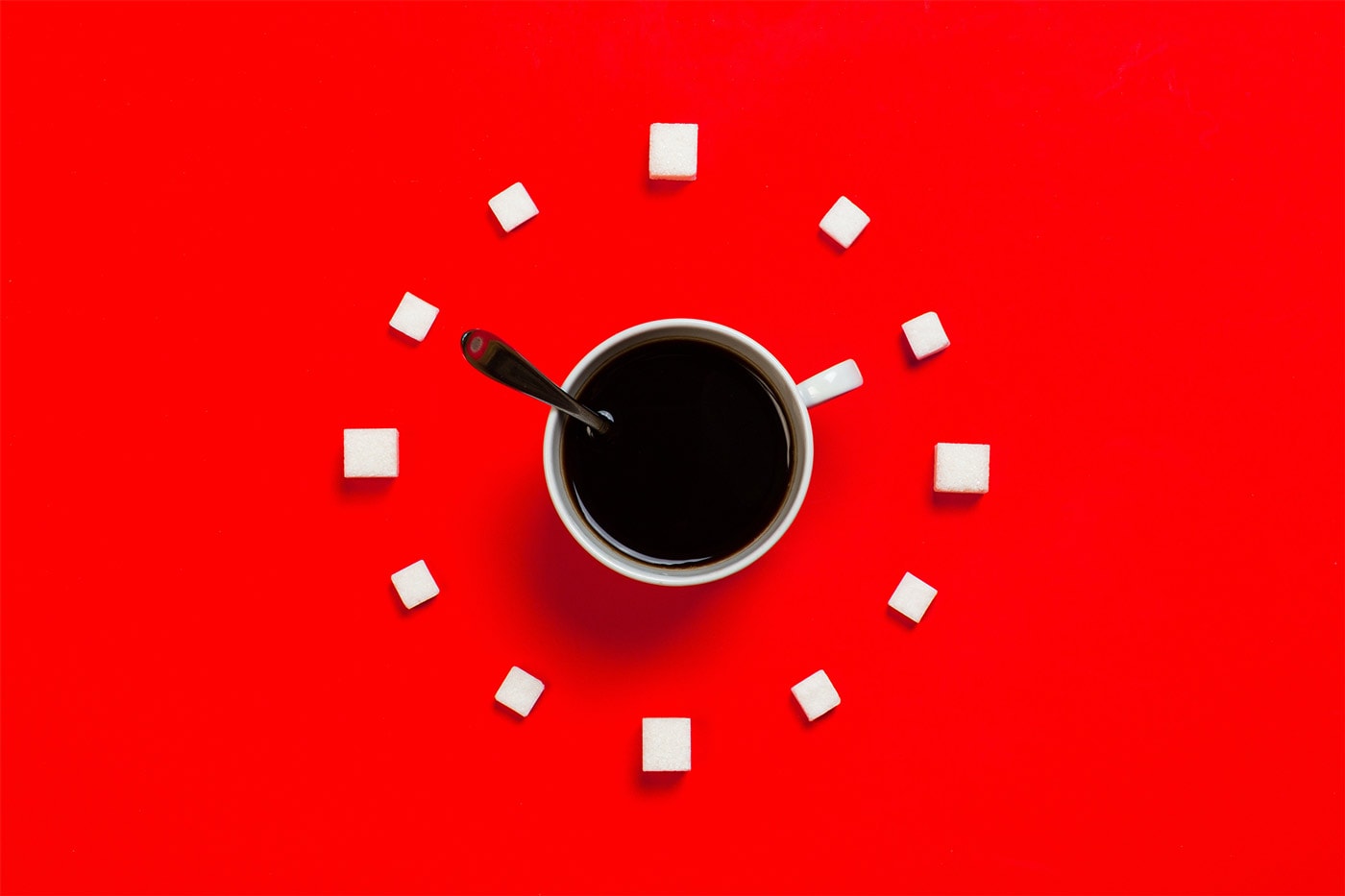 Now, let's look at the examples that I have divided into three categories:
Cafe & Coffee Shop Branding
Bakery Branding & Design
Ice Cream Shop Branding

Cafe & Coffee Shop Branding
The Penny Drop Cafe
Cafe branding for The Penny Drop Cafe in Melbourne by Pop & Pac — a multi-disciplinary Melbourne design studio. Pennies provide inspiration throughout. Starting with the menus, brass finishes, shapes of business cards and coasters, and use of circular elements.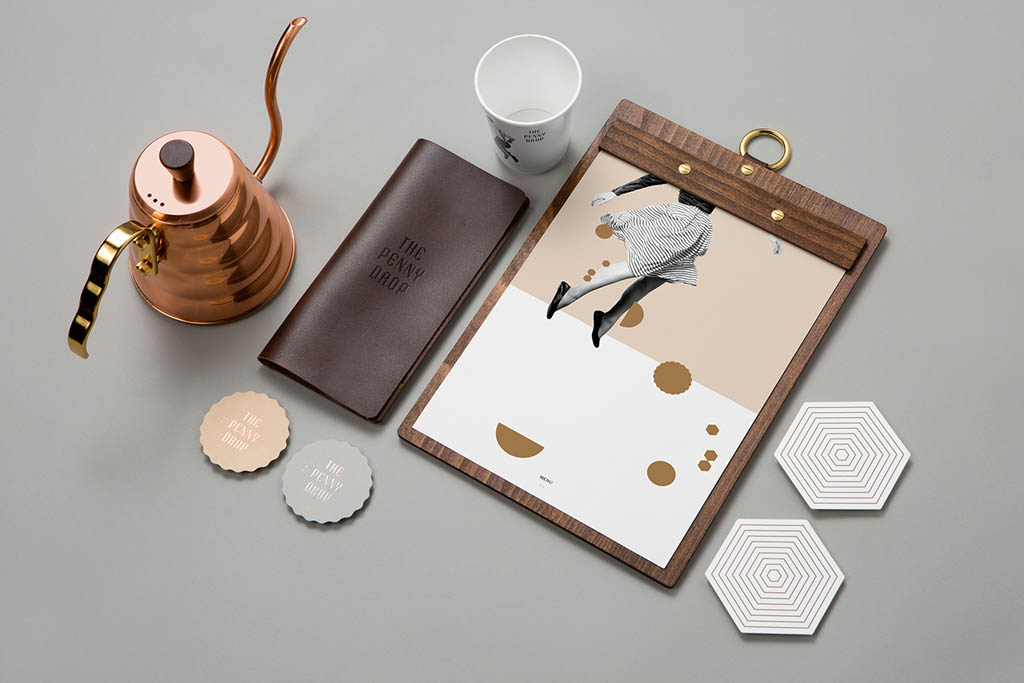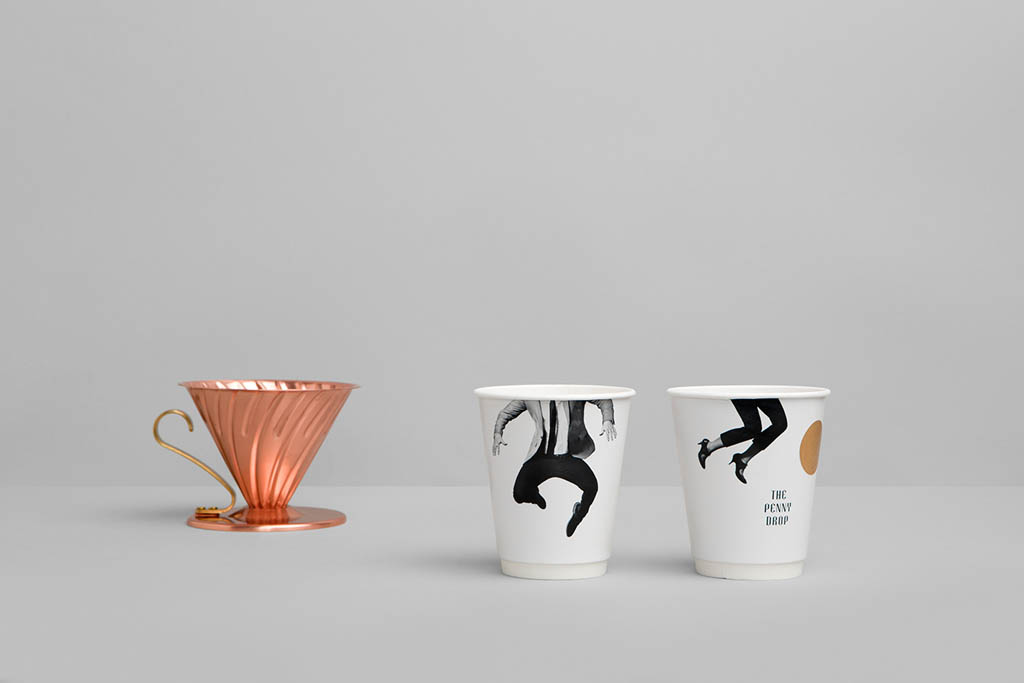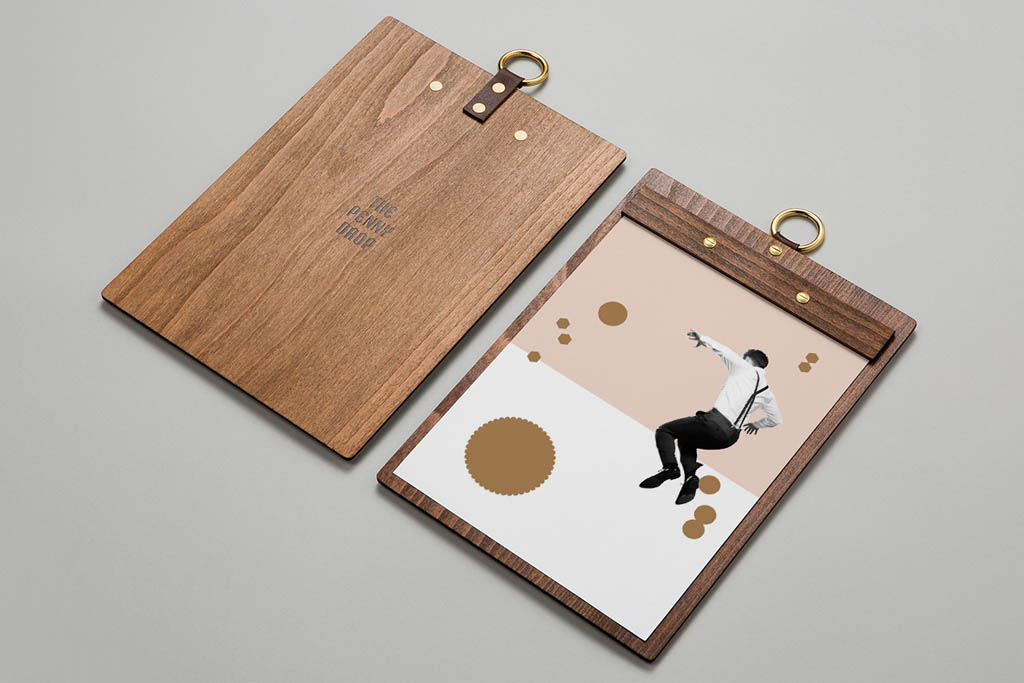 Volta Café
The branding for Voltacafé is a nod to the past — to the well-loved café culture of yesterday. The brand is built upon an elegant, vintage aesthetic with subtle influences from the cafe's interior. The brand makes a statement of quality. It's a place where people can sit and talk, and a place where coffee is prepared with absolute respect and care. Cafe branding for the Volta Café by Bienal — a creative branding + strategic communications agency in Mexico.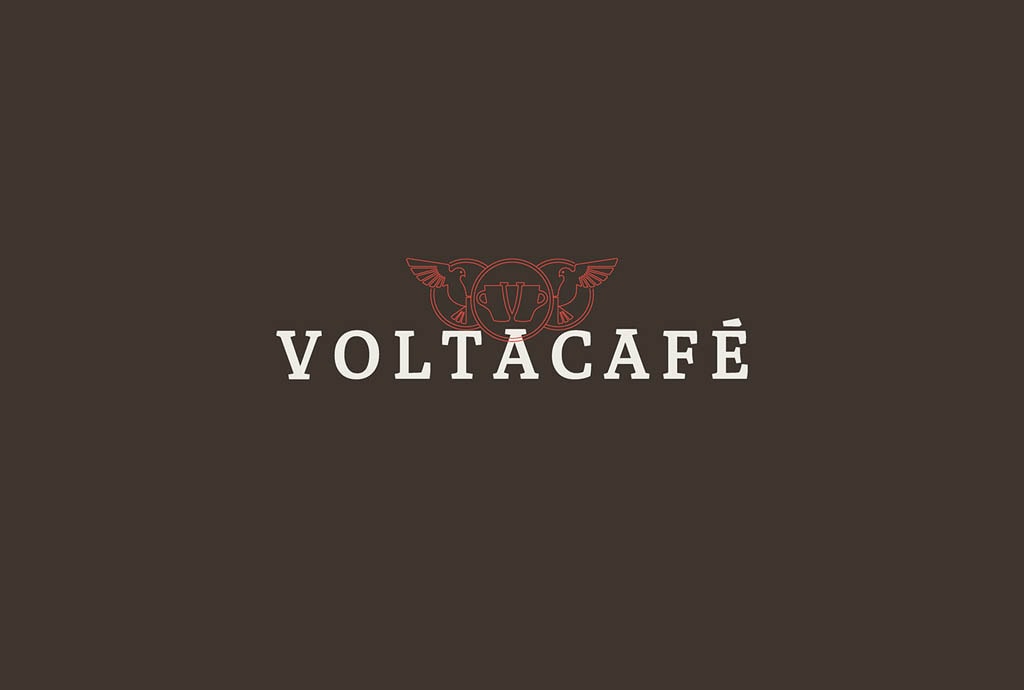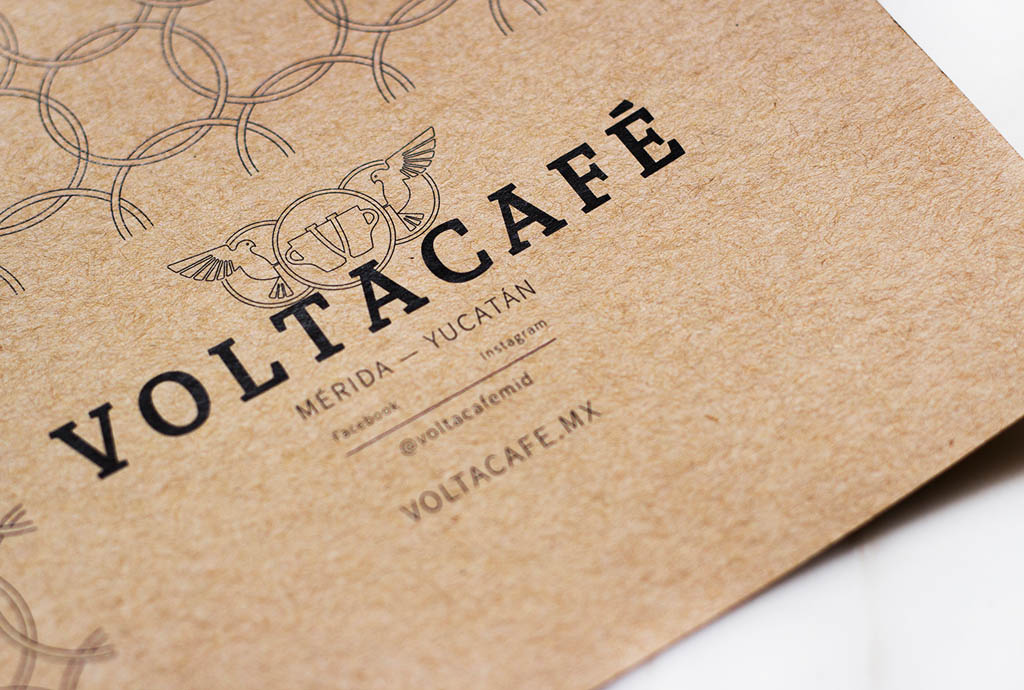 Black Knob Café
Black Knob Café in Mexico City is one of the world's most celebrated coffee bars and electronic music venues. It's a place that is as much about the experience of the beverage as it is about the music — dark, raw, and loud. The branding and logo for Black Knob Café have been created by Super Magic Friend Design Studio. The logo communicates the character of the bar and conveys its "roaring" spirit. Branding & Packaging by Super Magic Friend Design Studio in Mexico City.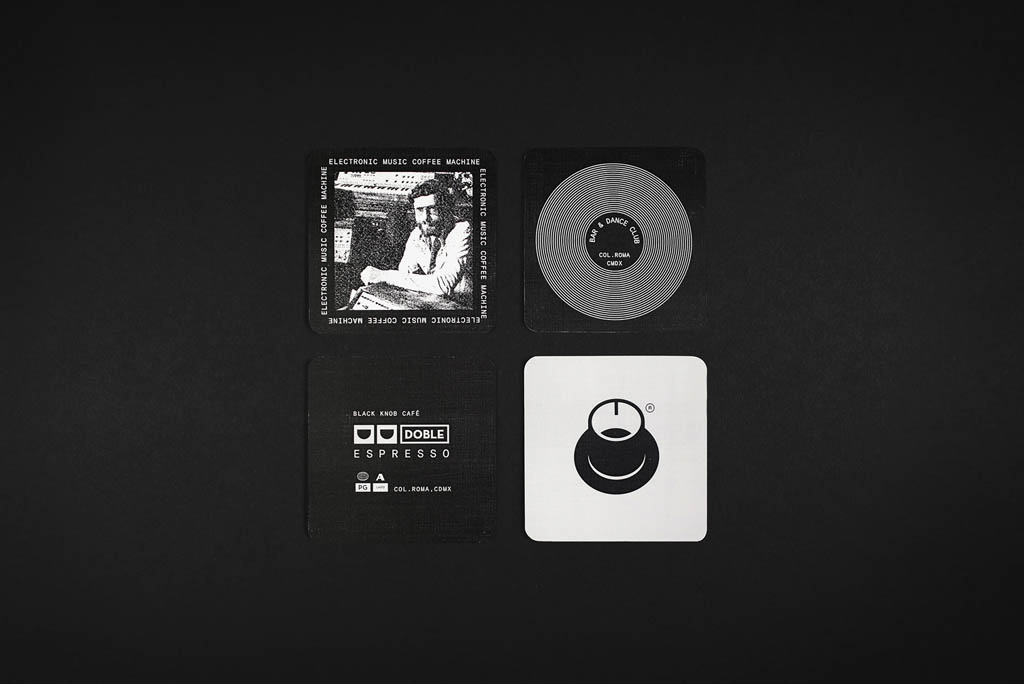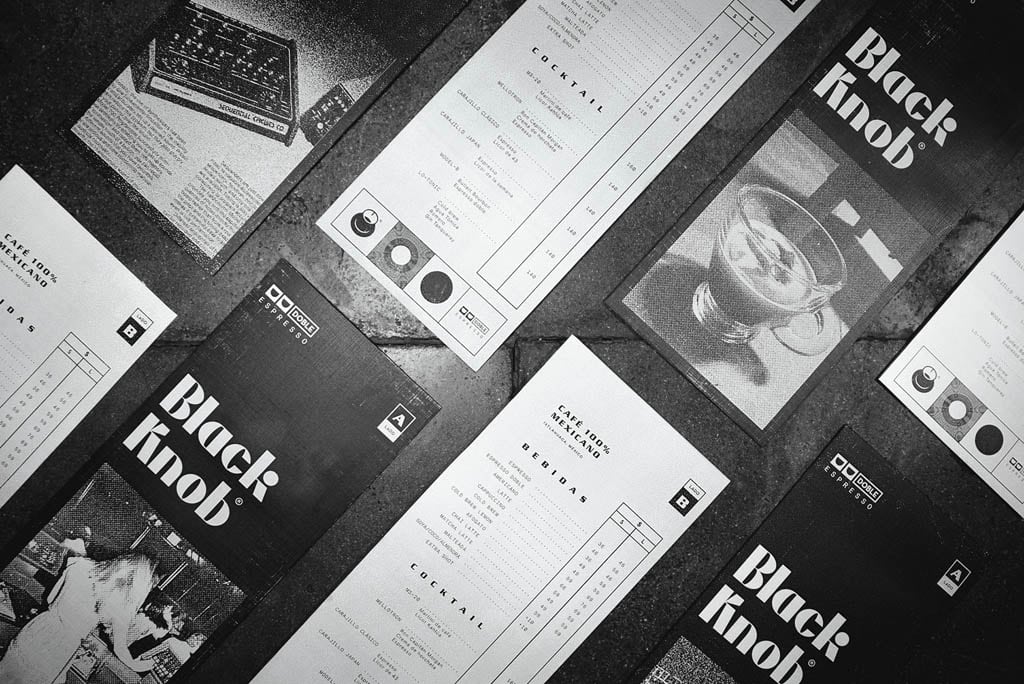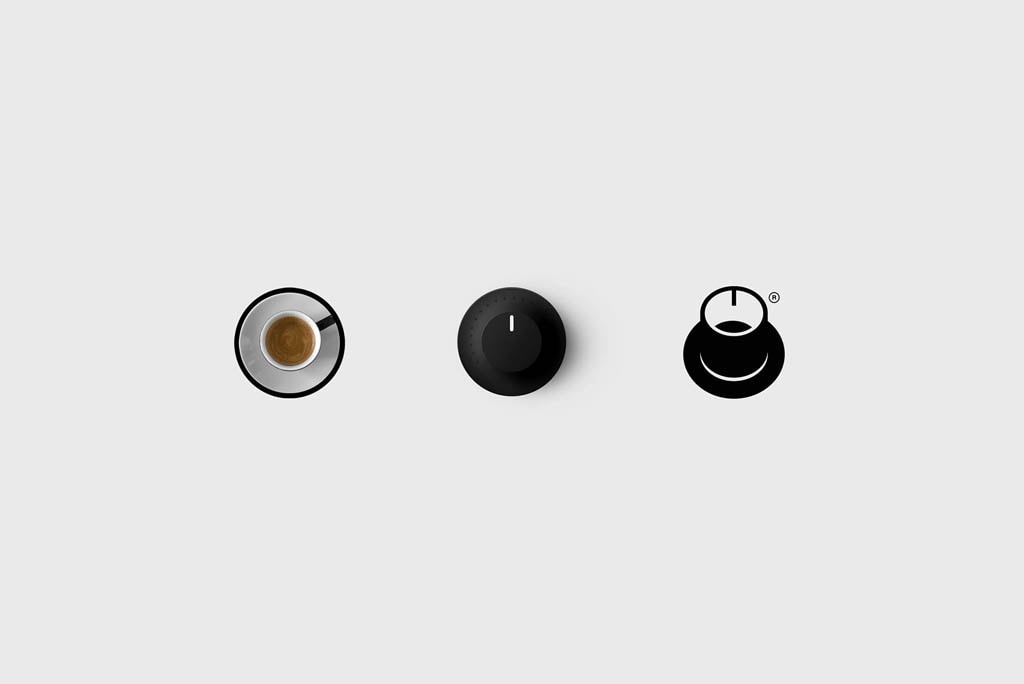 Boxha Coffee House
Named after the Mayan word for coffee, Boxha is a coffee shop that stays true to its heritage. The ancient culture is a featured cultural element in the branding. The Mayan characters of the design include the jaguar (a symbol of strength and power) and the many Mayan gods (attributes such as maize, wind, rain, fire, and water). The bright colors and bold type on the branding combine to create an inviting atmosphere that is both modern and old-world. Design by This is Eme Studio in El Paso, Texas.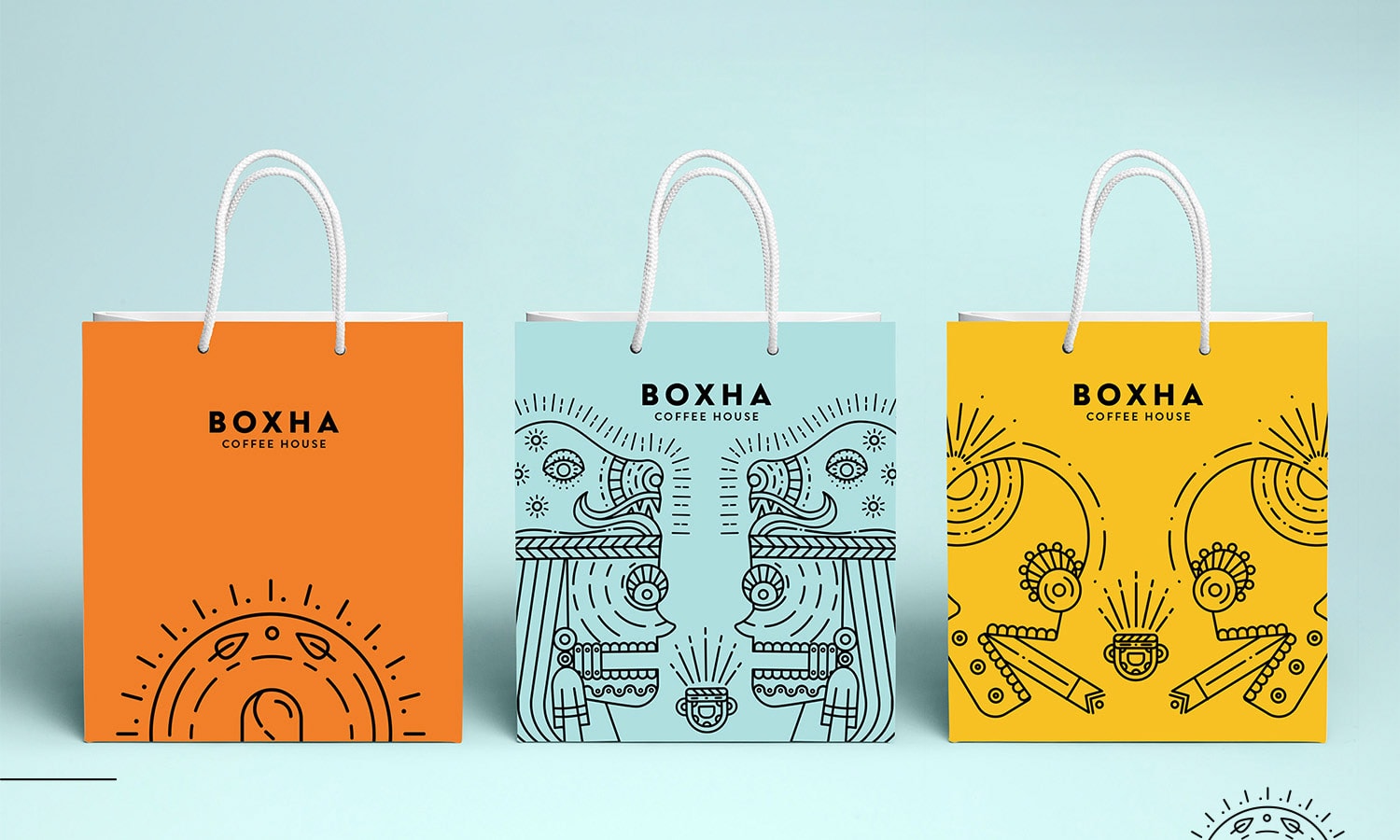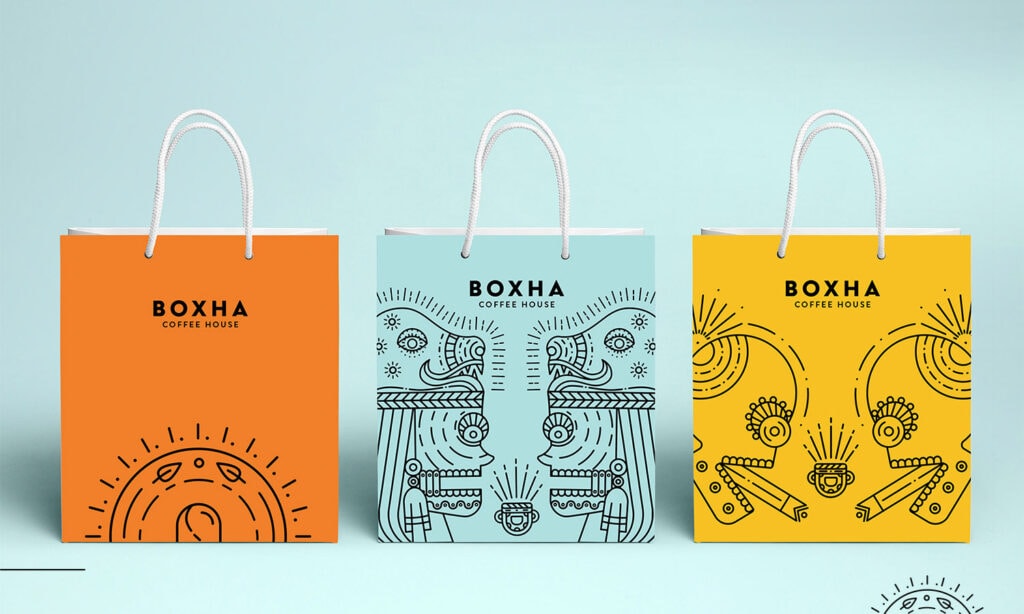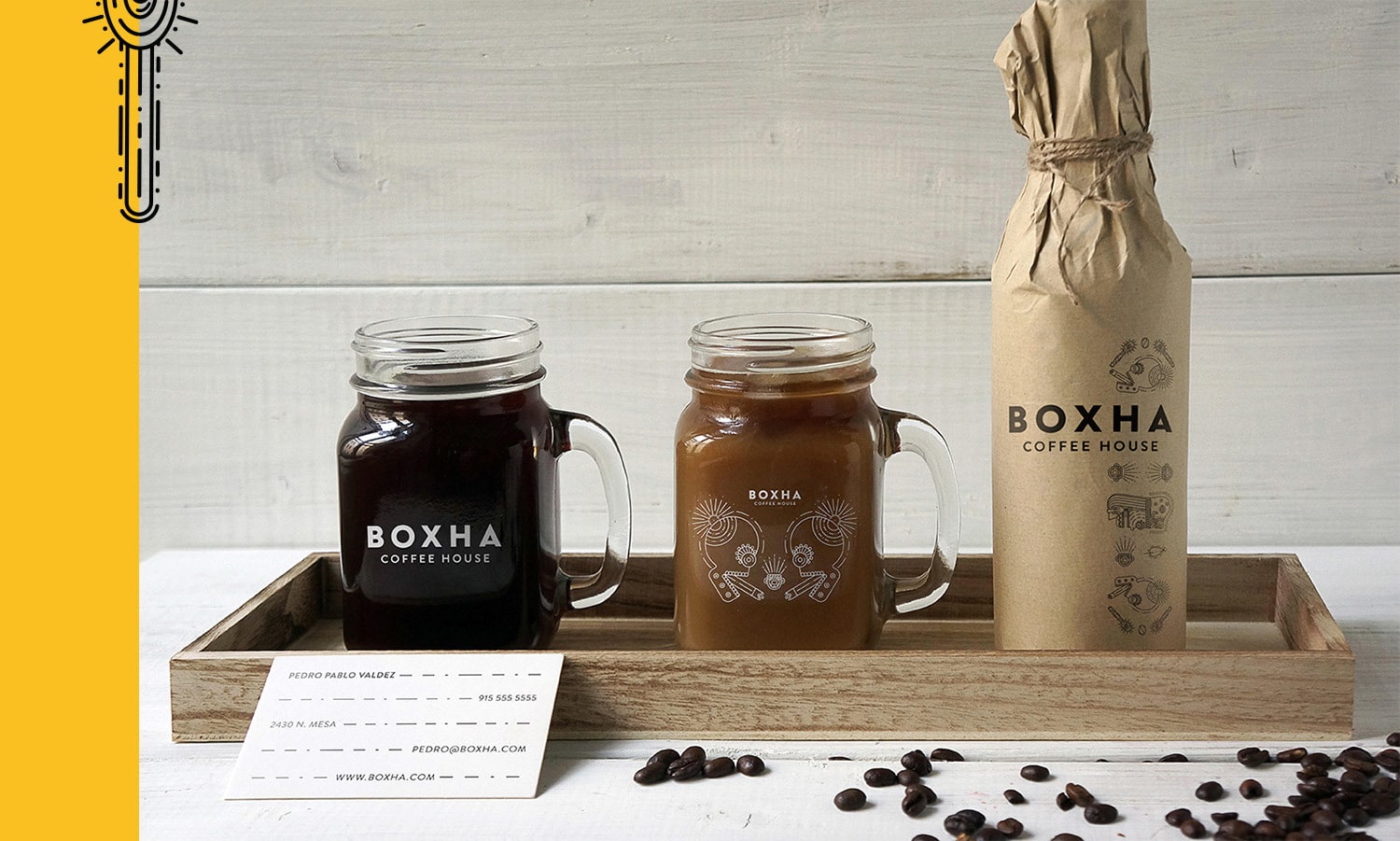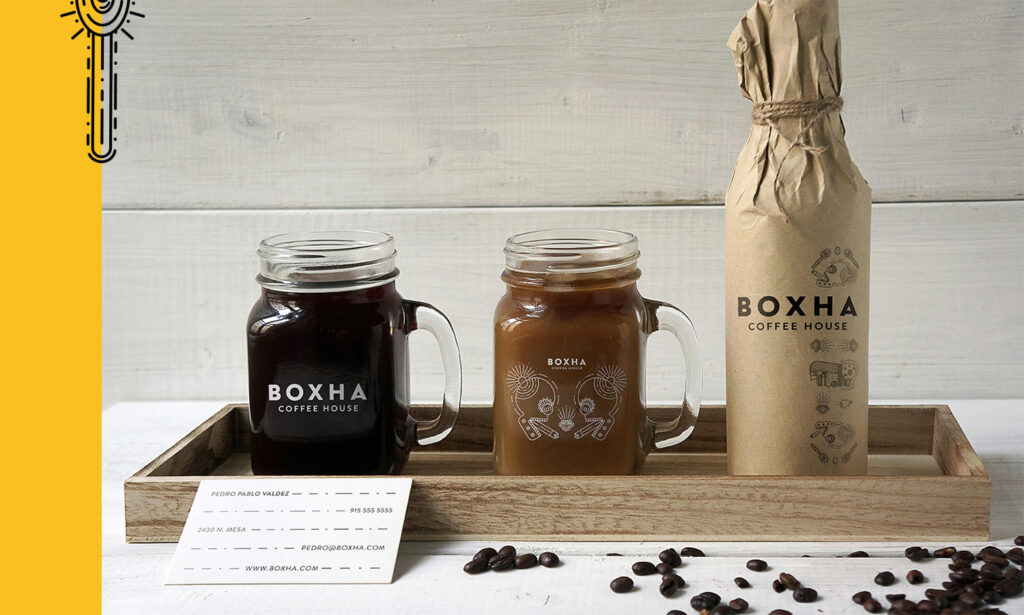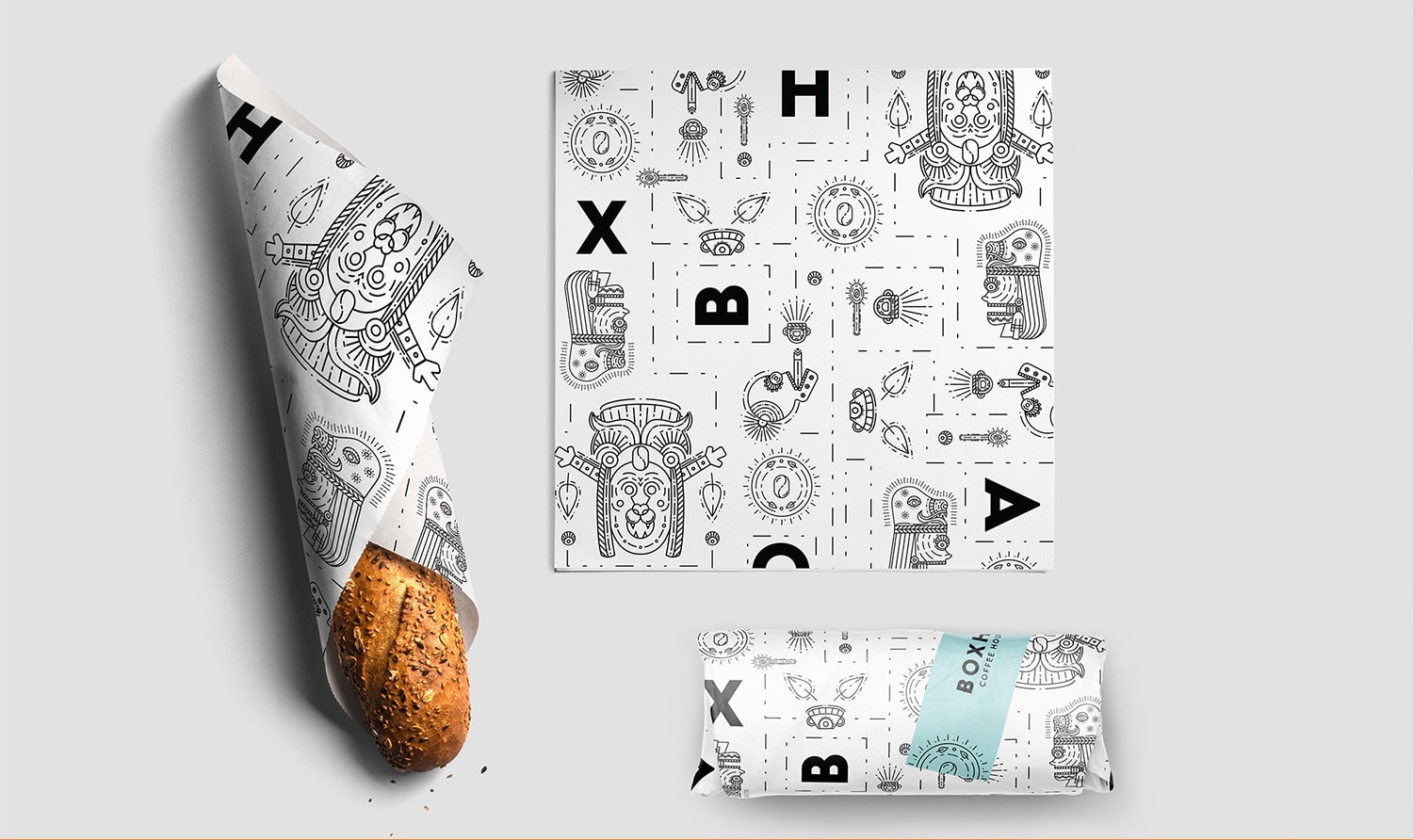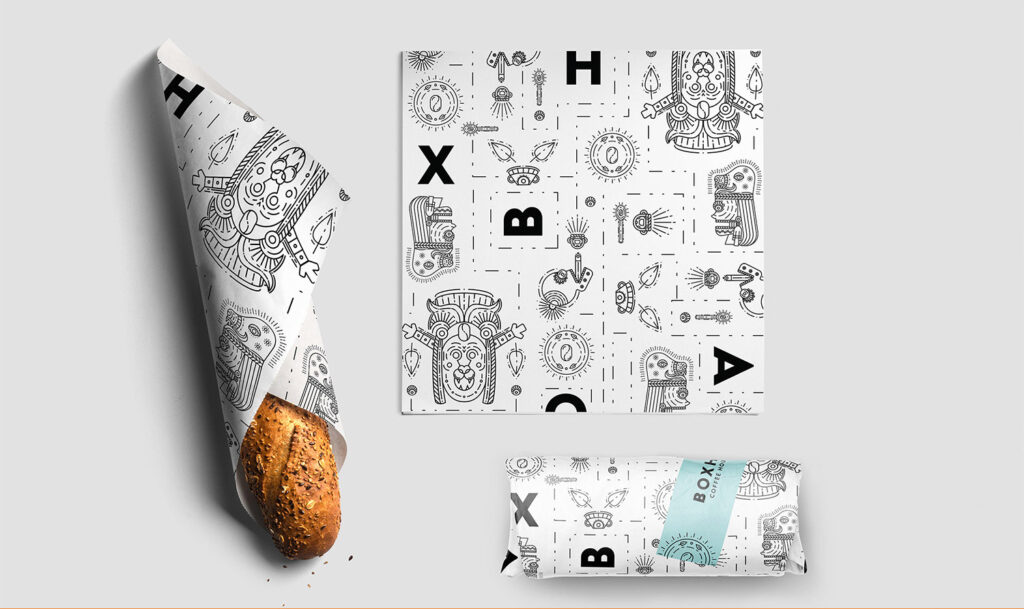 Börze – Coffee House & Restaurant in Budapest
The Börze concept is a contemporary take on the elegant interiors of turn-of-the-century Hungarian food culture. The identity is subtle and refined, designed to be both elegant and discrete. The logo font is used on handwritten menus, table napkins, and other handmade details. The script is a style of calligraphy created by Hungarian artist Klára Németh and is one of the many elements which make the cafe look so special. Design by Eszter Laki, a freelance graphic designer based in Budapest, Hungary.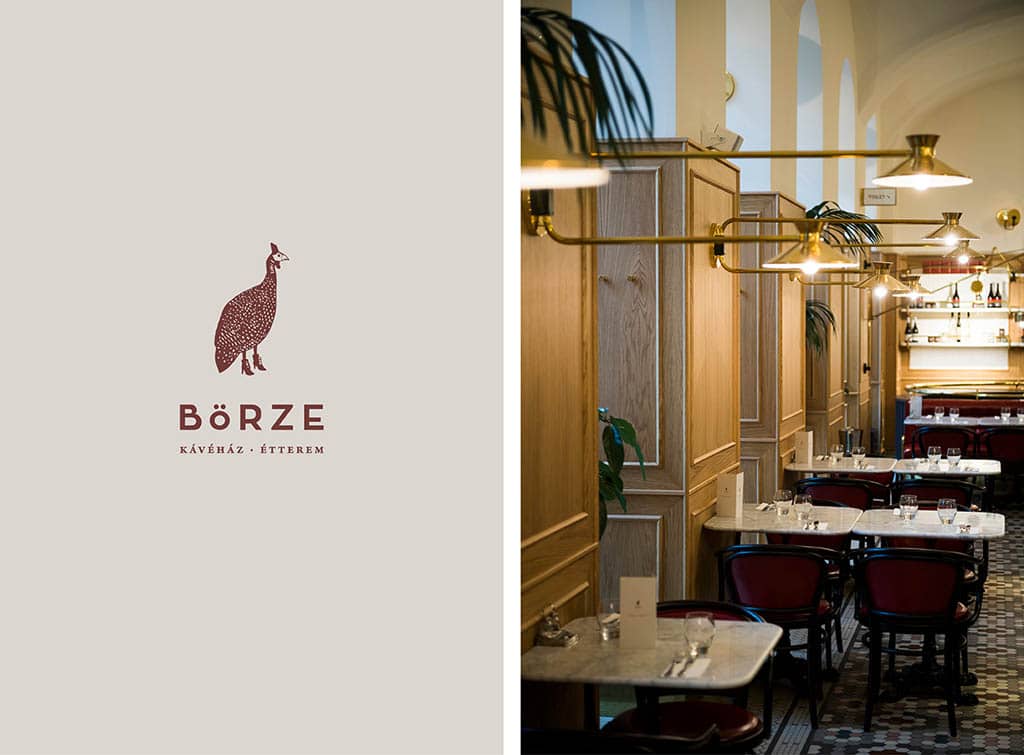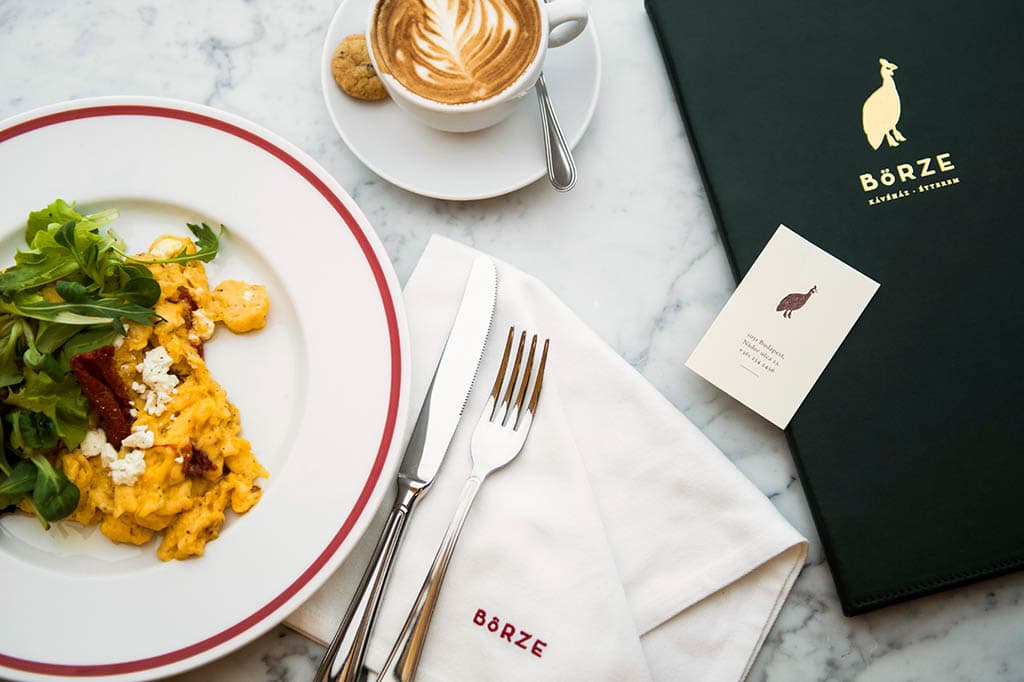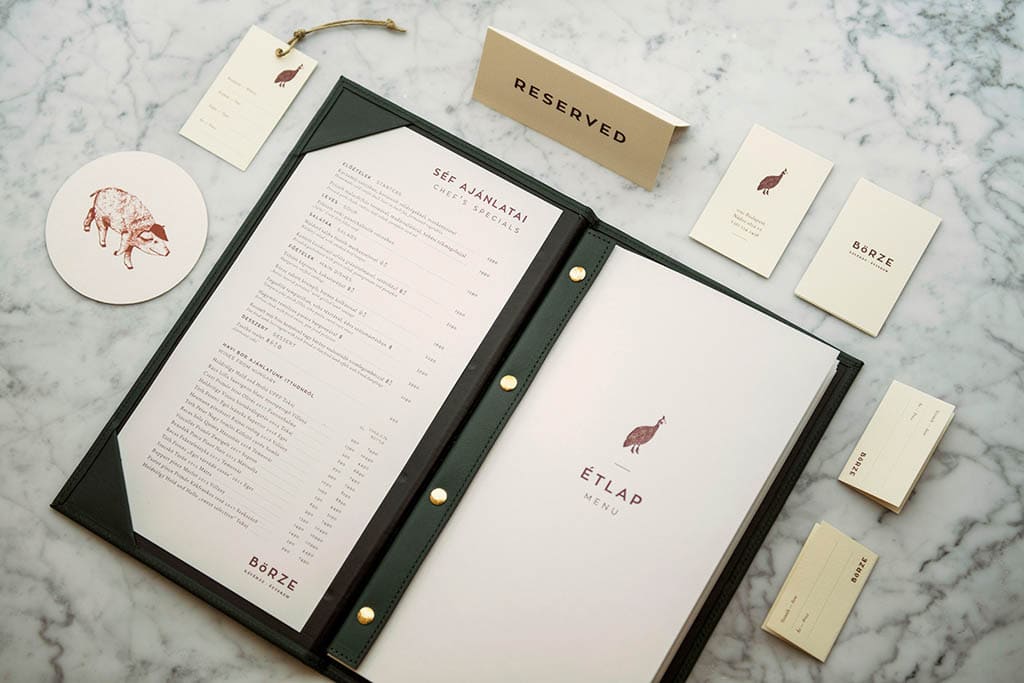 Crew Collective & Café – Branding
Crew Collective is a unique café and co-working space located in Montreal's Old Port. The café is located on the main floor of the old Royal Bank of Canada building. This space has been modernized with high-end brass elements throughout, creating a unique and interesting atmosphere. The new brand platform will have a modern aesthetic with some intricate and more traditional design elements. Design by Art Director Vanessa Pepin.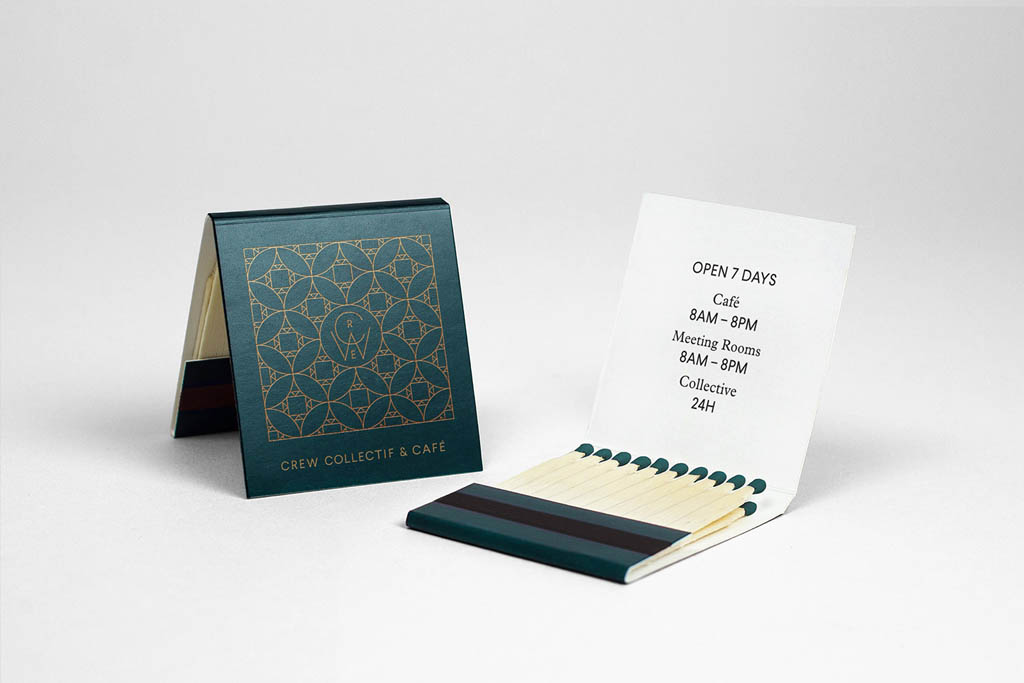 Bentwood Cafe
The brand is a playful take on the iconic chair from which the business takes its name. A dynamic, playful identity that emphasizes the action of sitting, but with the iconic shape and color.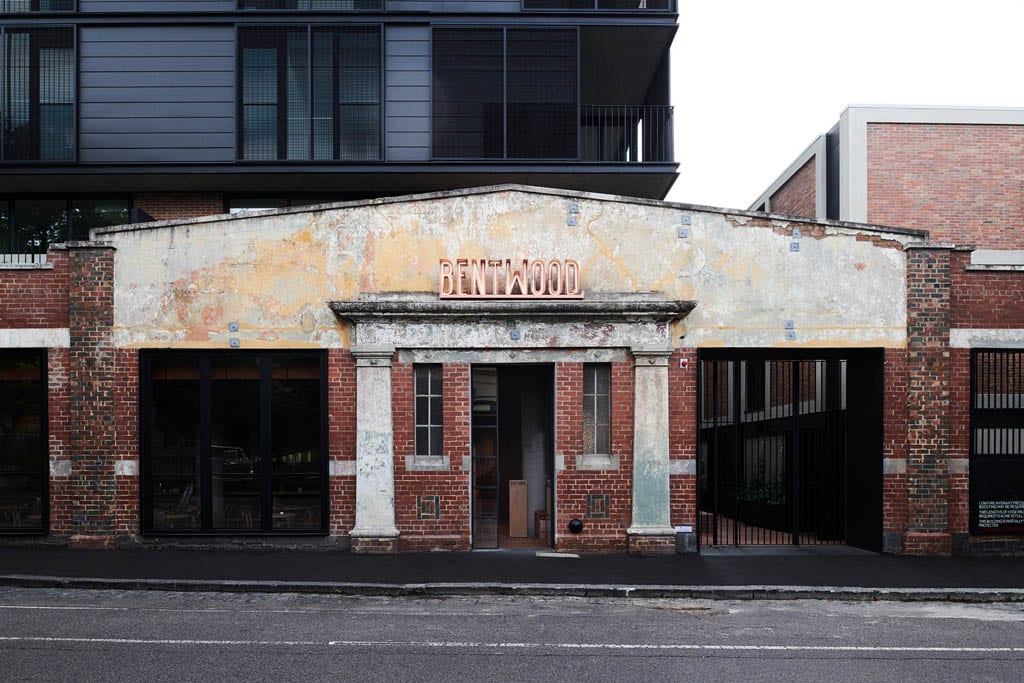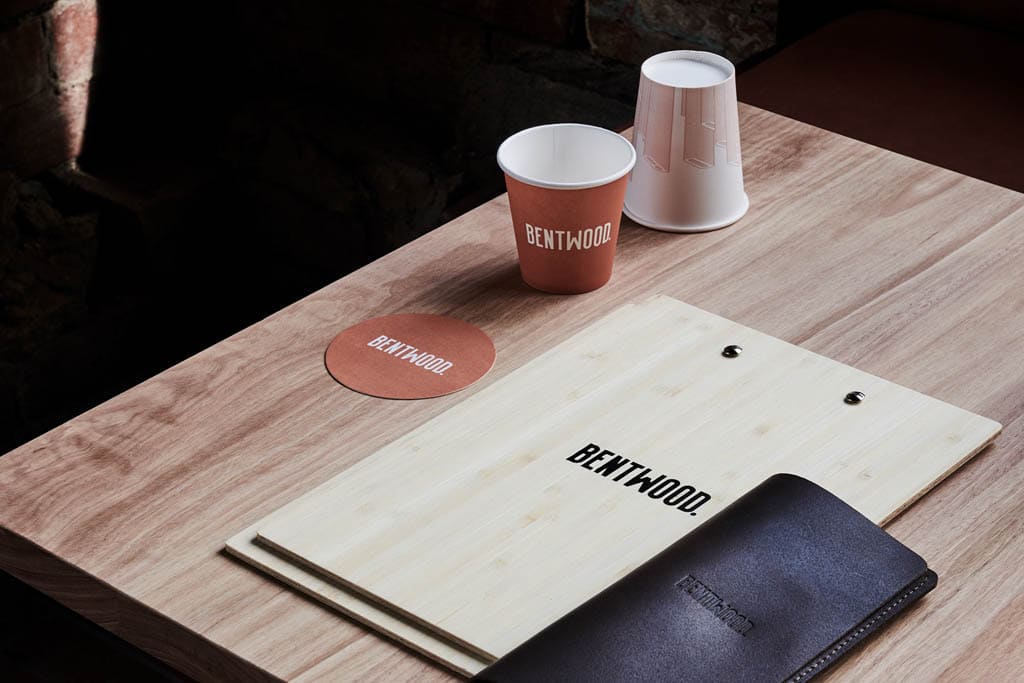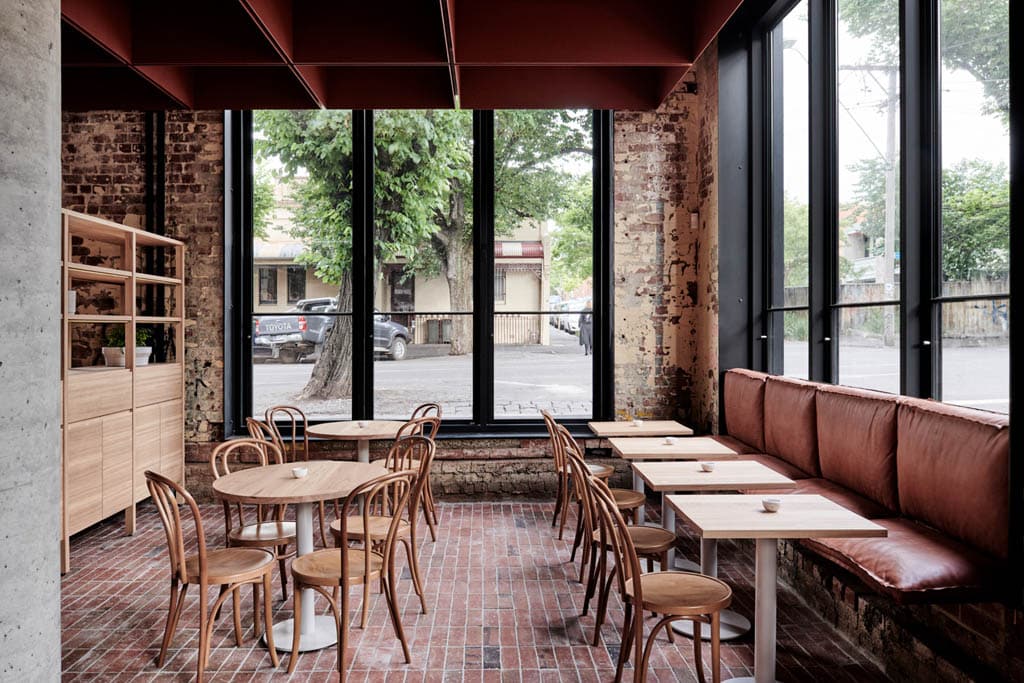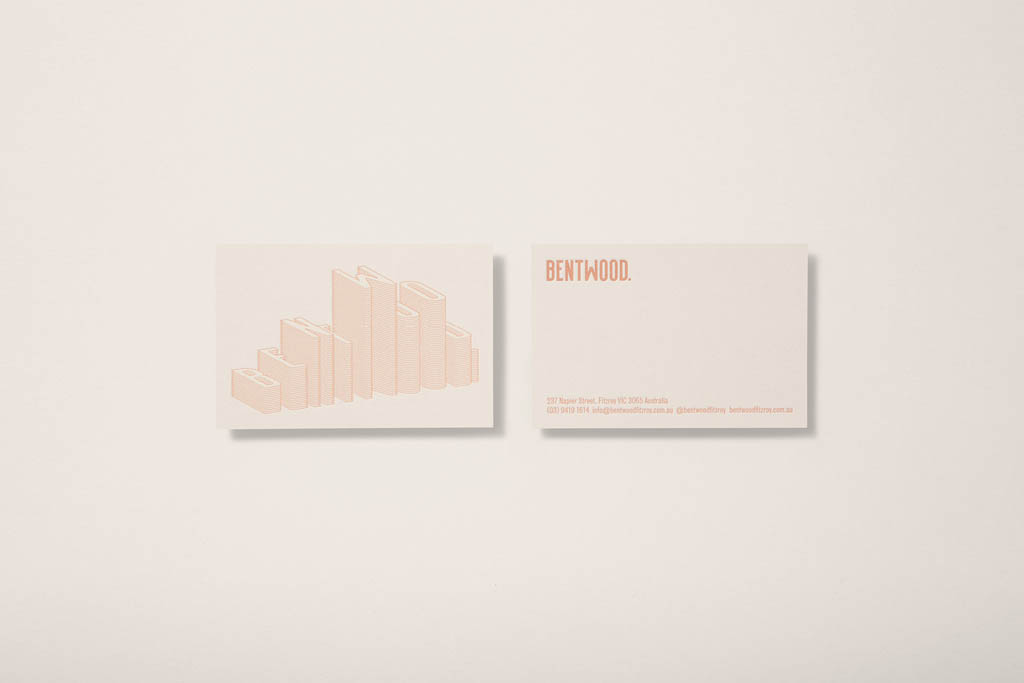 Dollop Coffee & Tea
Dollop Coffee & Tea is located in the Fisher Building, one of Chicago's most iconic landmarks since 1896. The job of Firebelly Design was to design a new look that would fit in among the historic architecture and art of the Loop district. Design by Firebelly Design Strategy + Design Studio.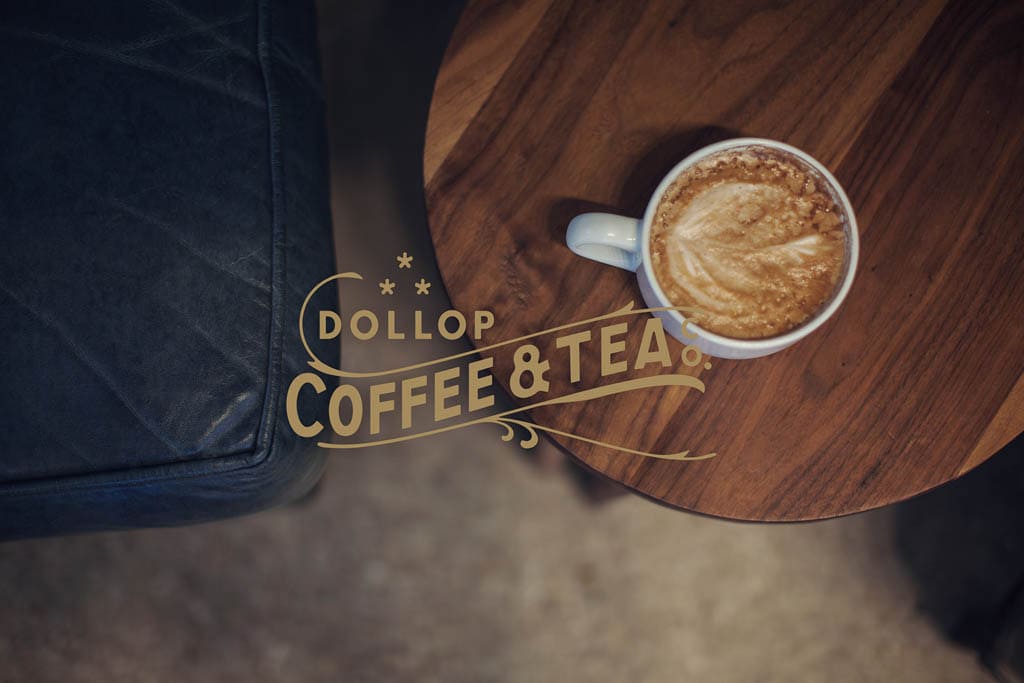 Good Food Emporium
Good Food Emporium is an organic food store and café in Melbourne, Australia. The goal of the brand is to help consumers learn more about organic and healthy eating habits and to create a more sustainable community, where such lifestyle choices are mainstream. The name Good Food Emporium embodies that goal, bringing together organic produce and whole foods with a local cafe. The brand and logo reflect this focus with Australian native flowers and farm produce illustrations.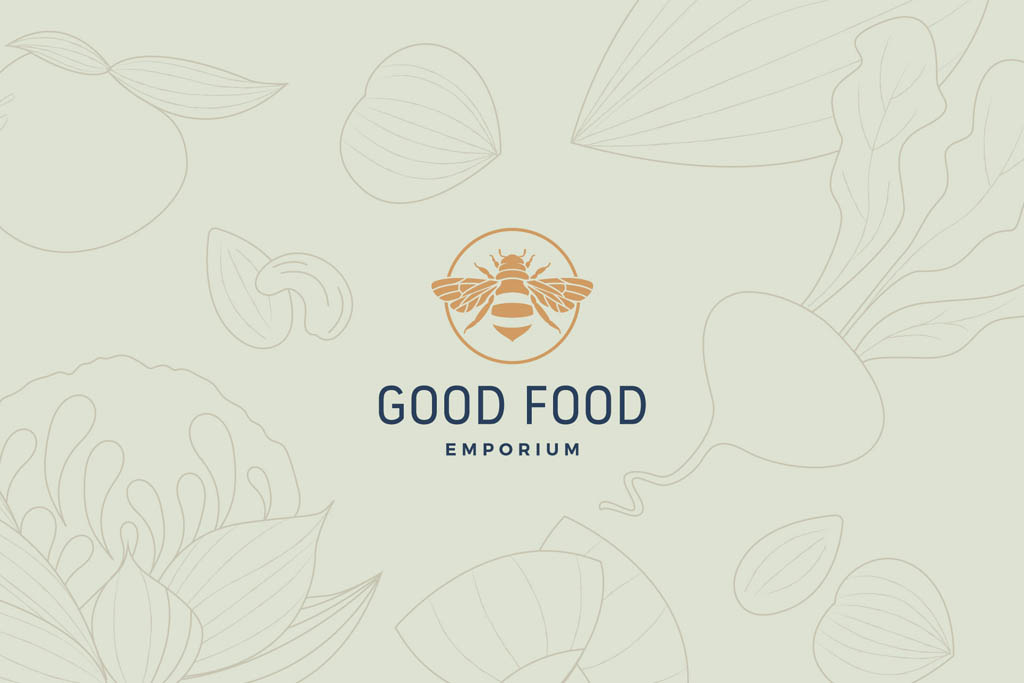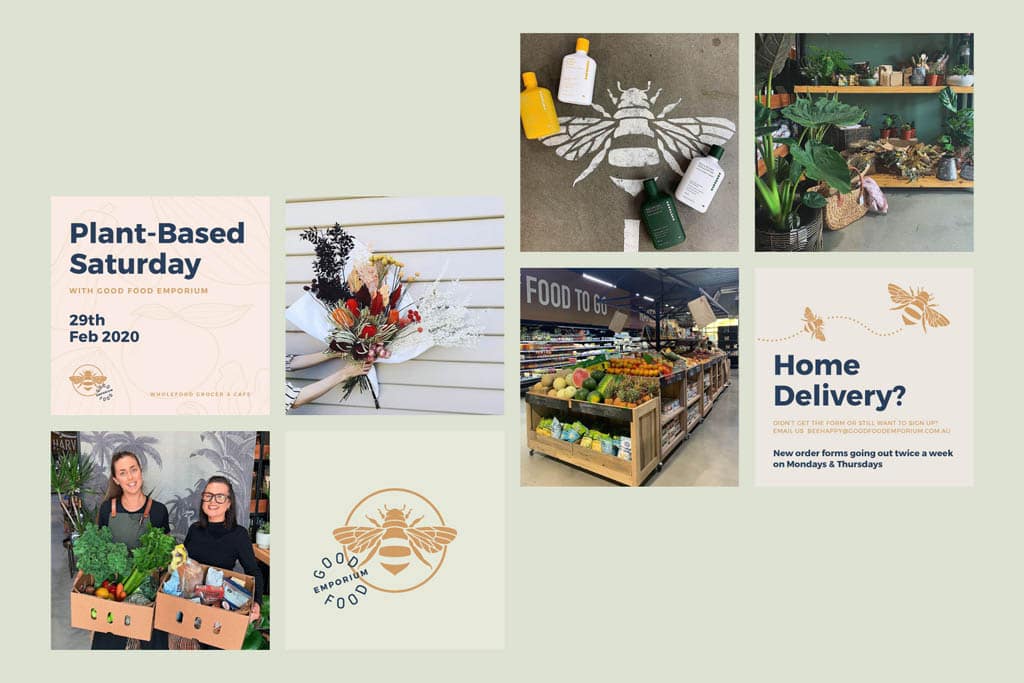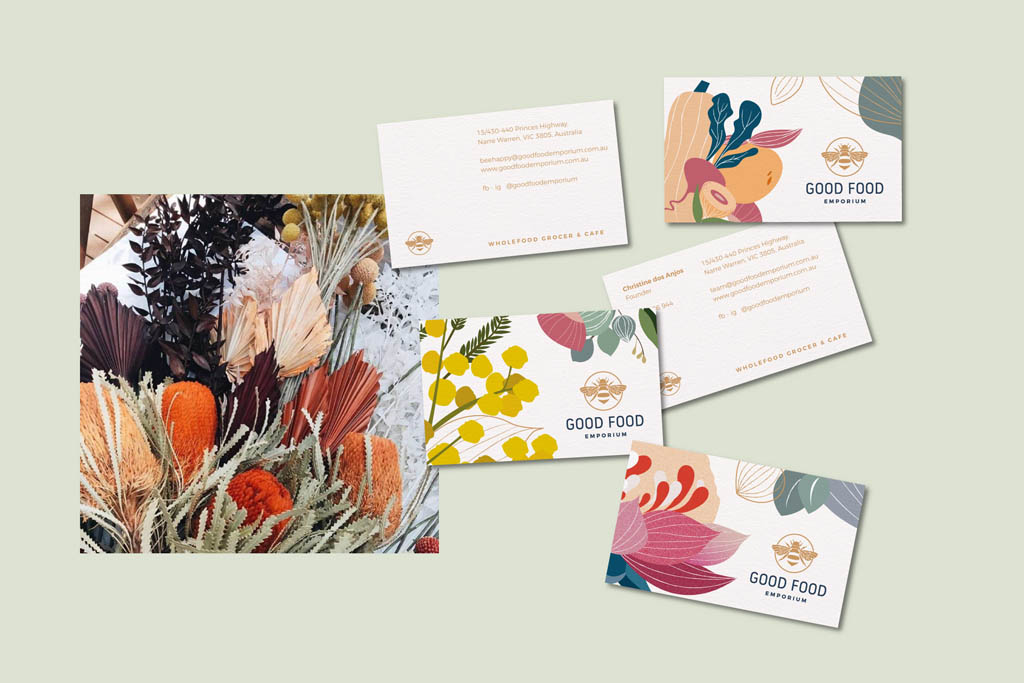 Branding for Klammhöhe Café-Restaurant
The cafe offers delicious homemade products and promises "highest quality". The look and the visual appearance were developed to be "unique" and clearly convey the message "quality". The restaurant's logo was created to communicate the idea of a high-quality, home-grown product. Since it is not a fast-food restaurant but offers homemade dishes made from fresh ingredients, its logo works as a metaphor for the quality of its products.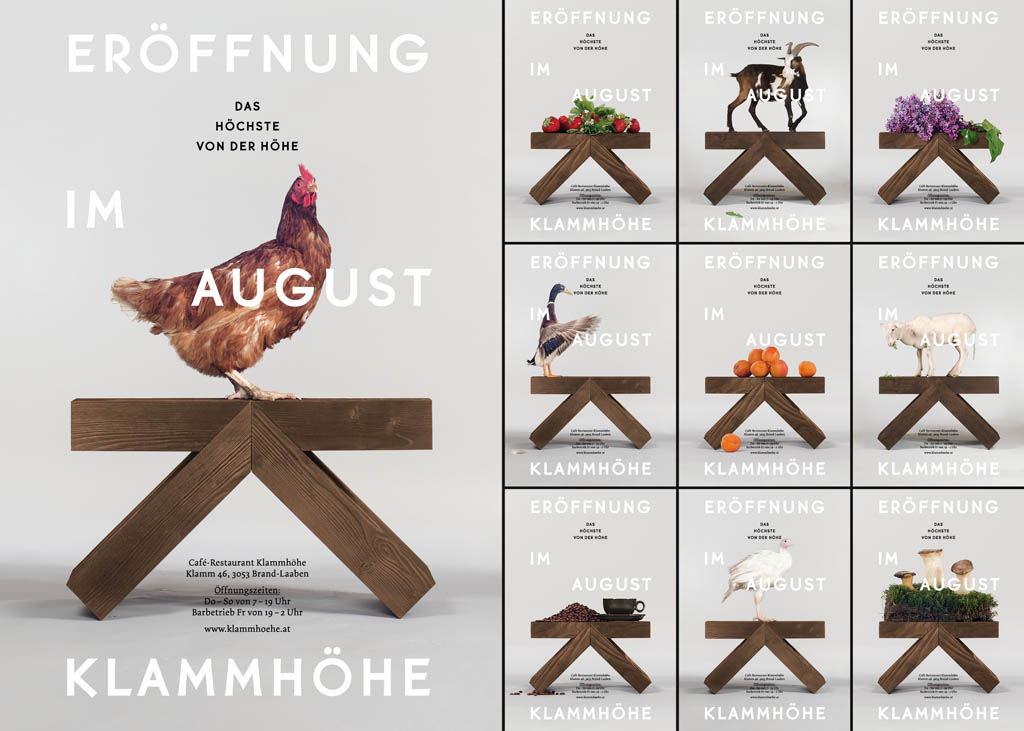 Branding Design for Labarre Bookstore & Cafe
This branding project for Labarre Bookstore & Cafe was inspired by Memphis Art Movement, with its geometric and complex elements of light and shadow. Every piece of branding design was designed to reflect the underlying concept and philosophy of this unique cafe, a combination of old and new, precision and coolness. Design by ONTO Design Studio.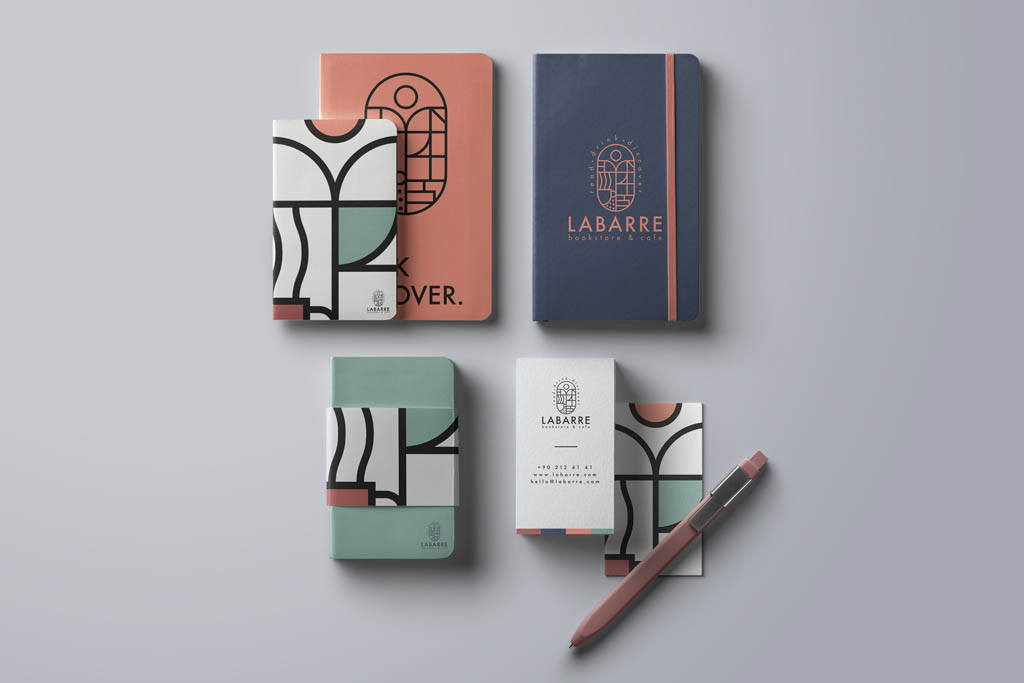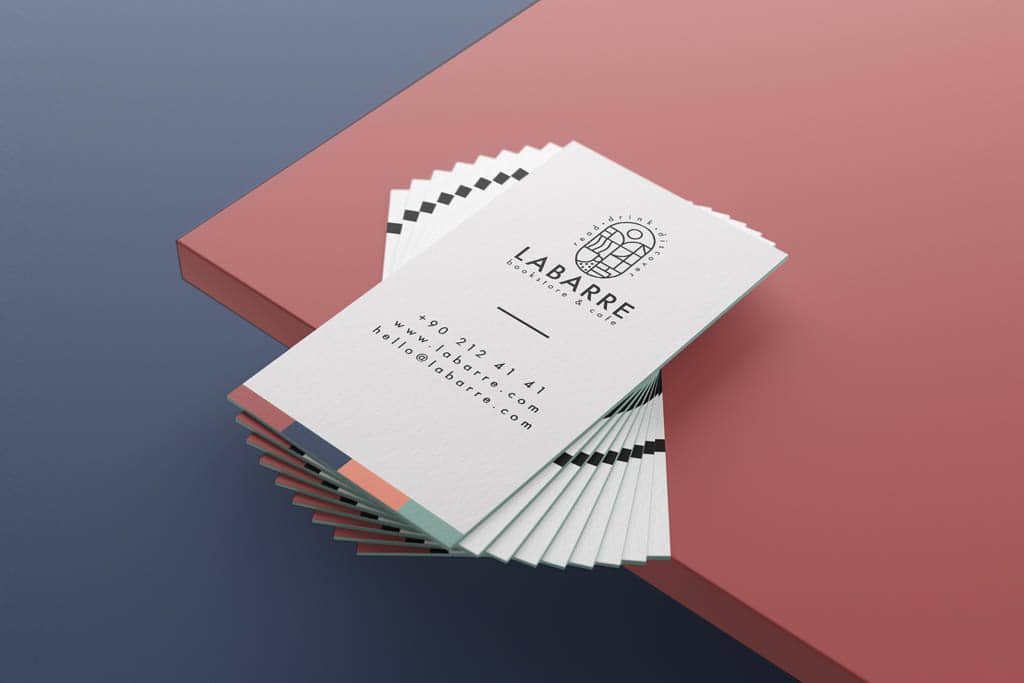 Stories Café
Stories is an independent café in Leeds that serves artisan coffee and a locally sourced menu in a Scandinavian-inspired space. Passport Design Bureau has designed a brand identity that expresses Stories' commitment to their specialist suppliers while also reflecting the Nordic influences on its products and interior styling. Branding by Passport Design Bureau.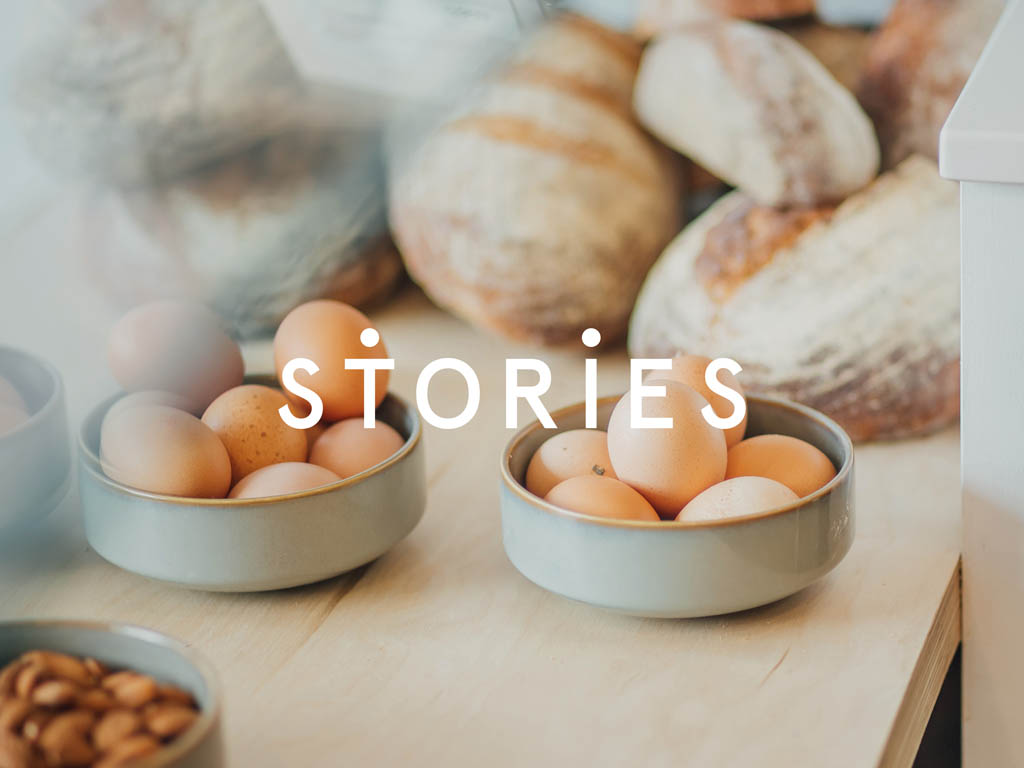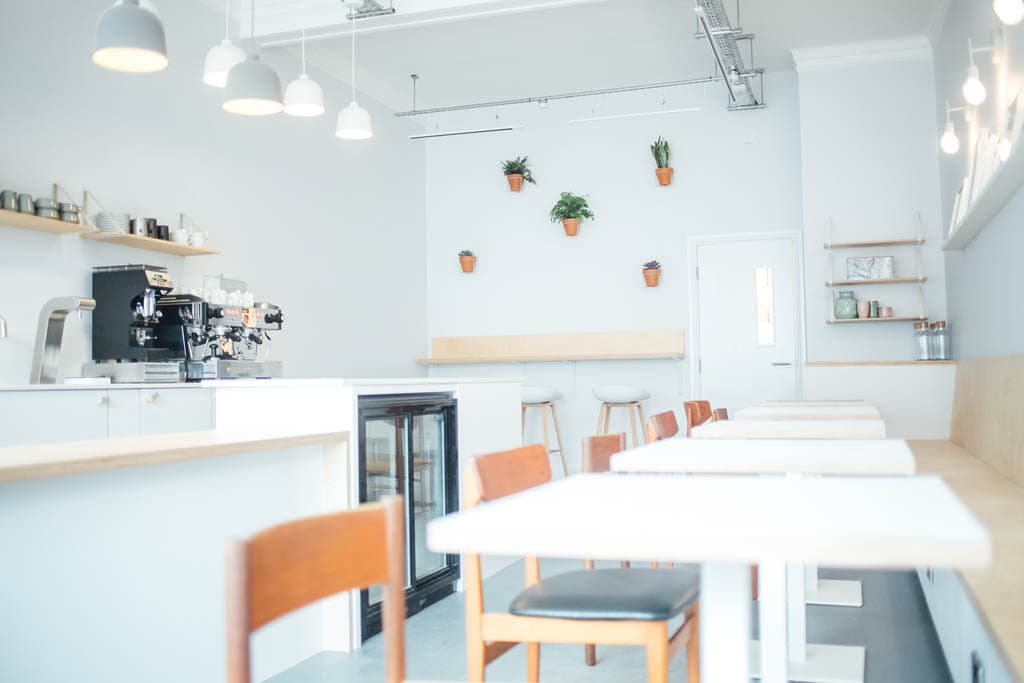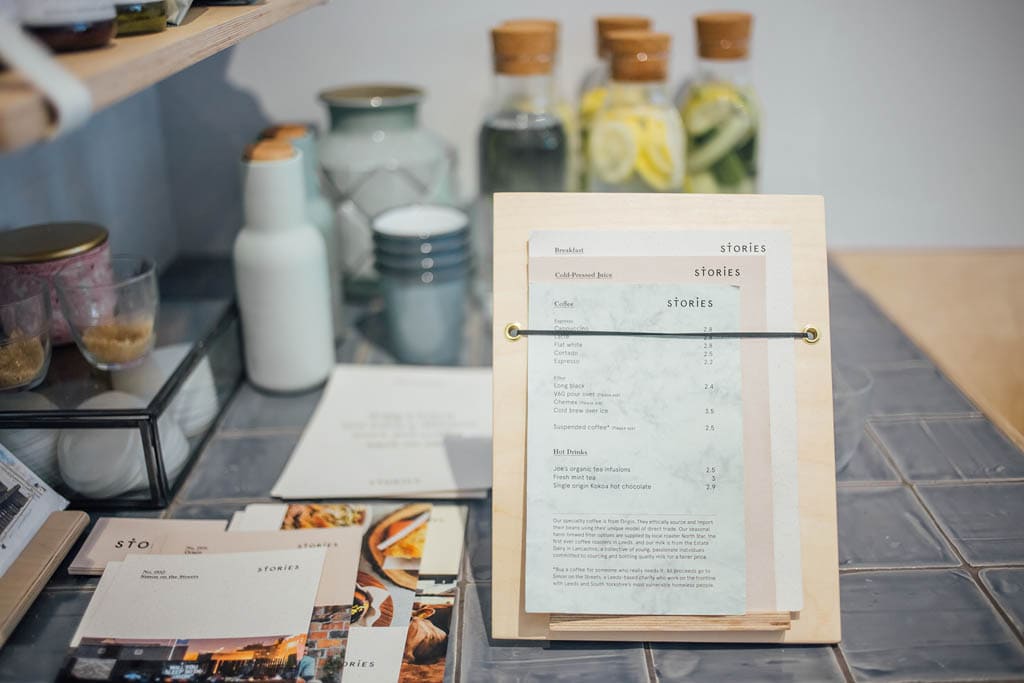 Bakery Design & Branding Examples
Mi Pan
Mi Pan is a popular bakery in Mexico City that is known for its high quality of product and cultural relevance. The goal of the rebranding was to avoid losing the essence of Mi Pan's rich heritage while still looking modern and fresh. The branding agency Firmalt emphasized the brand's Mexican identity while also enhancing its international appeal. The wordmark was created to show the warmth and homey feeling of the brand. Firmalt also created a set of badges that show off the brand's warm personality, craftsmanship, and experience.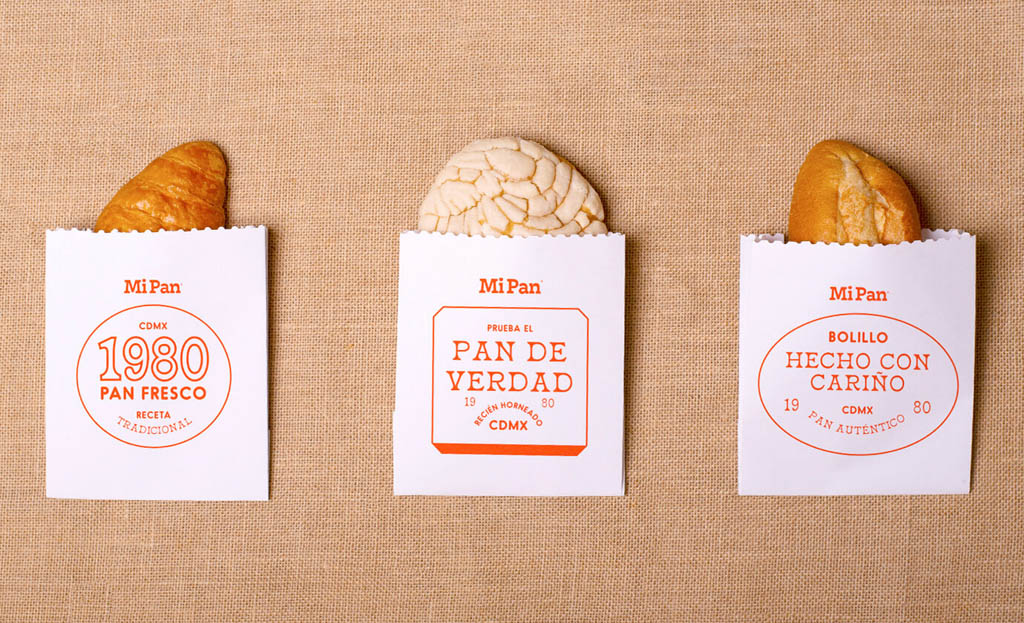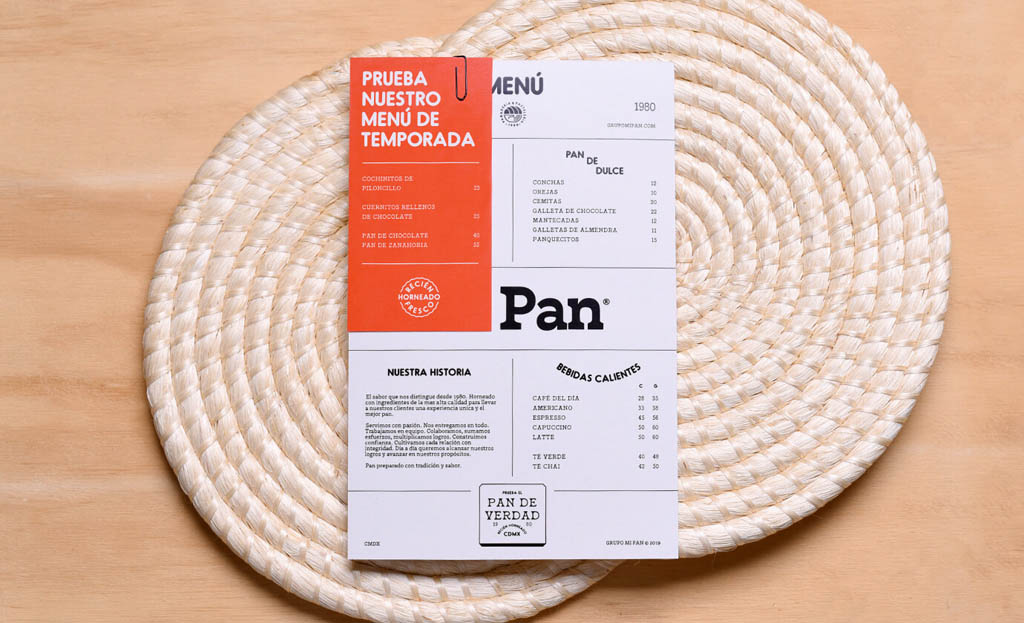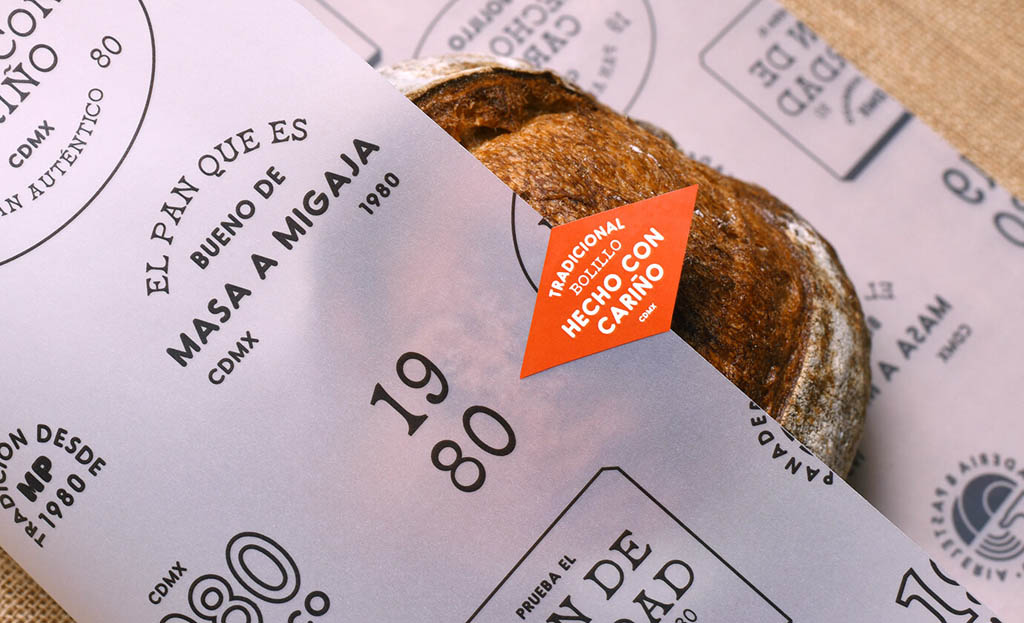 Branding for the Artisanal Bakery Monxuxu
Monxuxu is an artisanal bakery in Mexico. To create a unique identity, Vegrande Design Studio created a modern design that revolves around nostalgia and emotion. The illustrations communicate the feelings involved in creating artful loaves of bread.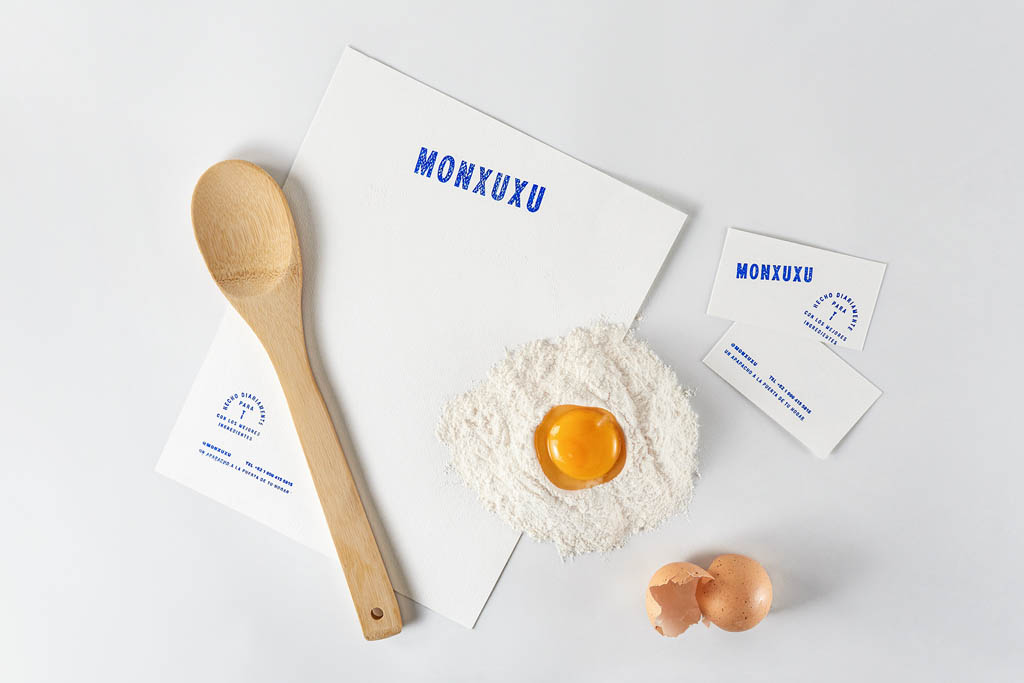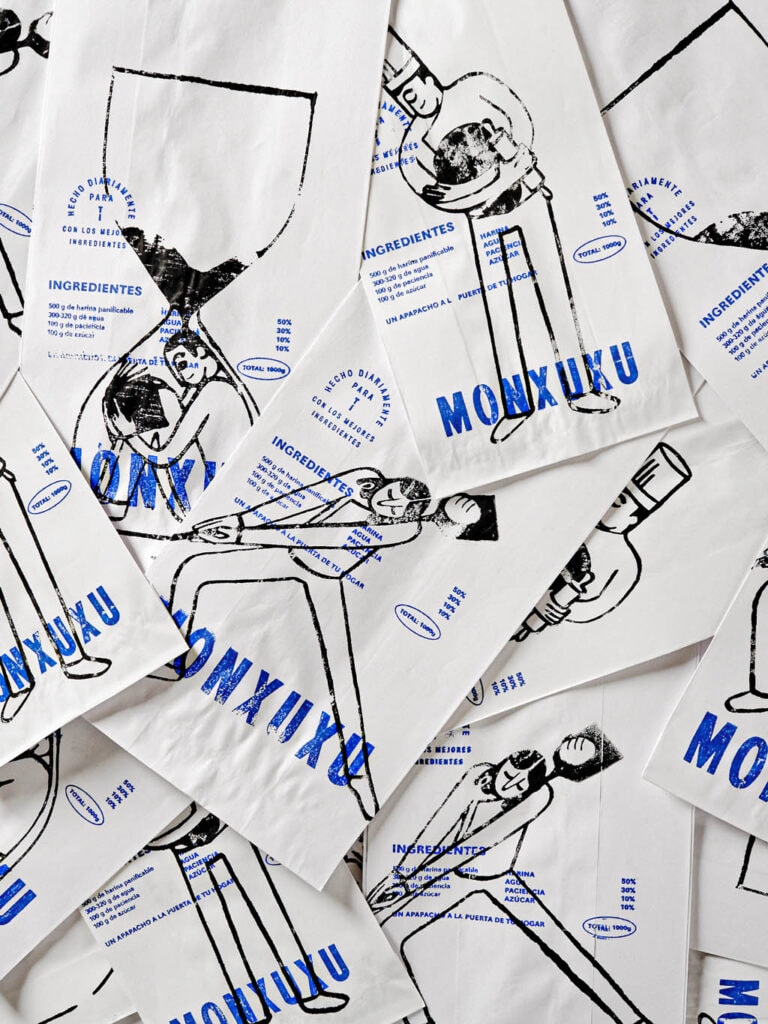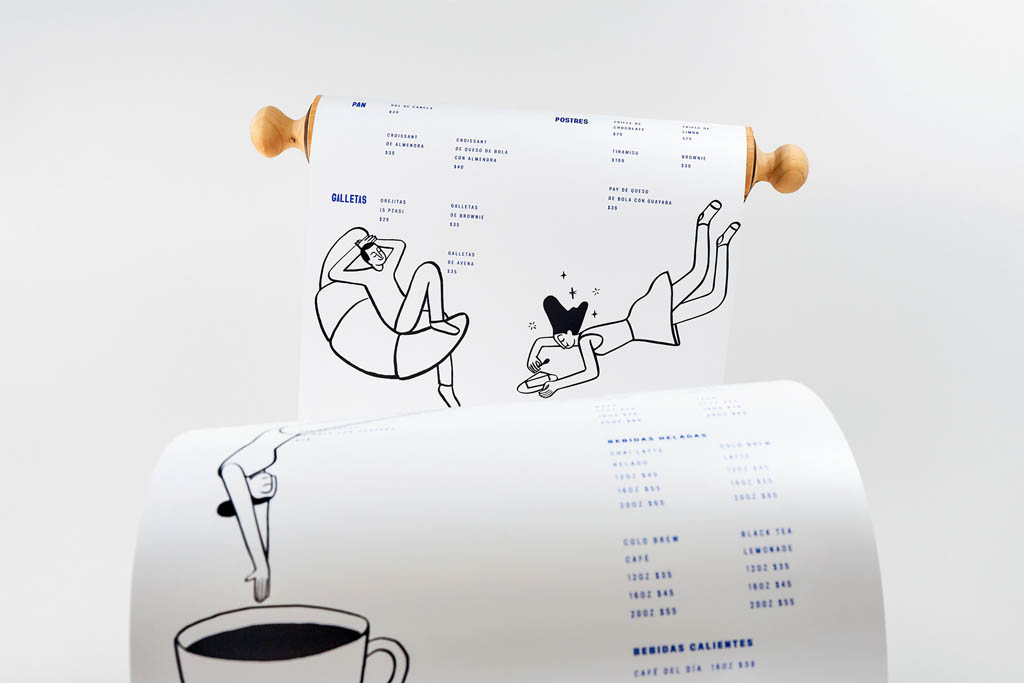 Bonté Pastry Shop
Bonté Pastry Shop has the ability to adapt its flavors to different palates and places without losing the classic flavor that characterizes them. A brand that pays homage to the French word Bonté (meaning goodness) pays tribute to both traditional and modern flavors in the creation of unique, one-of-a-kind pastries. Design by Puro Diseño.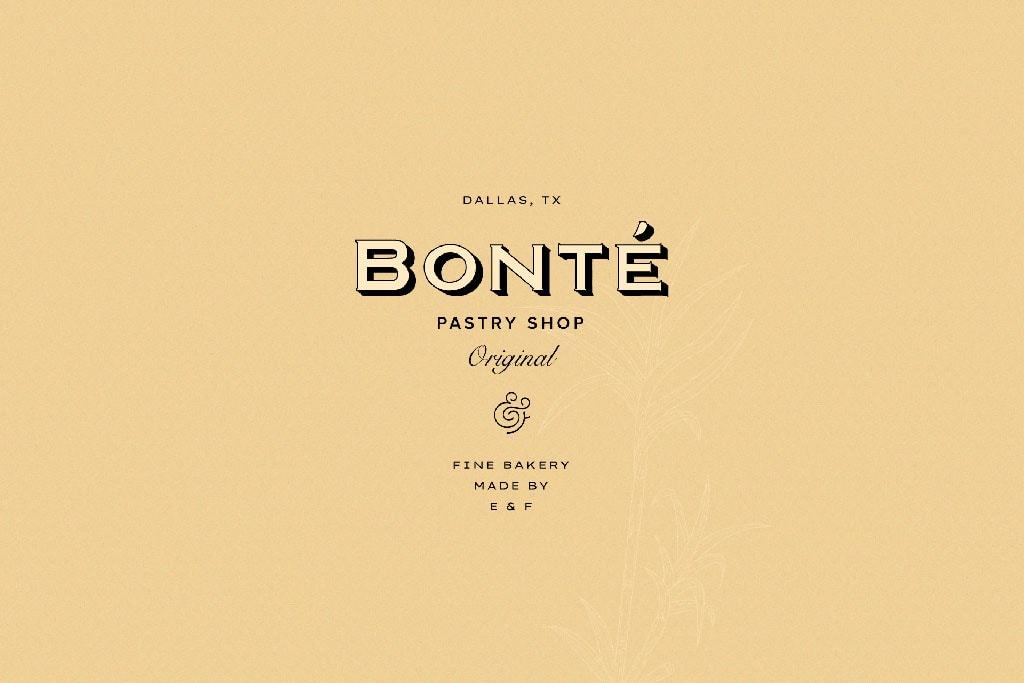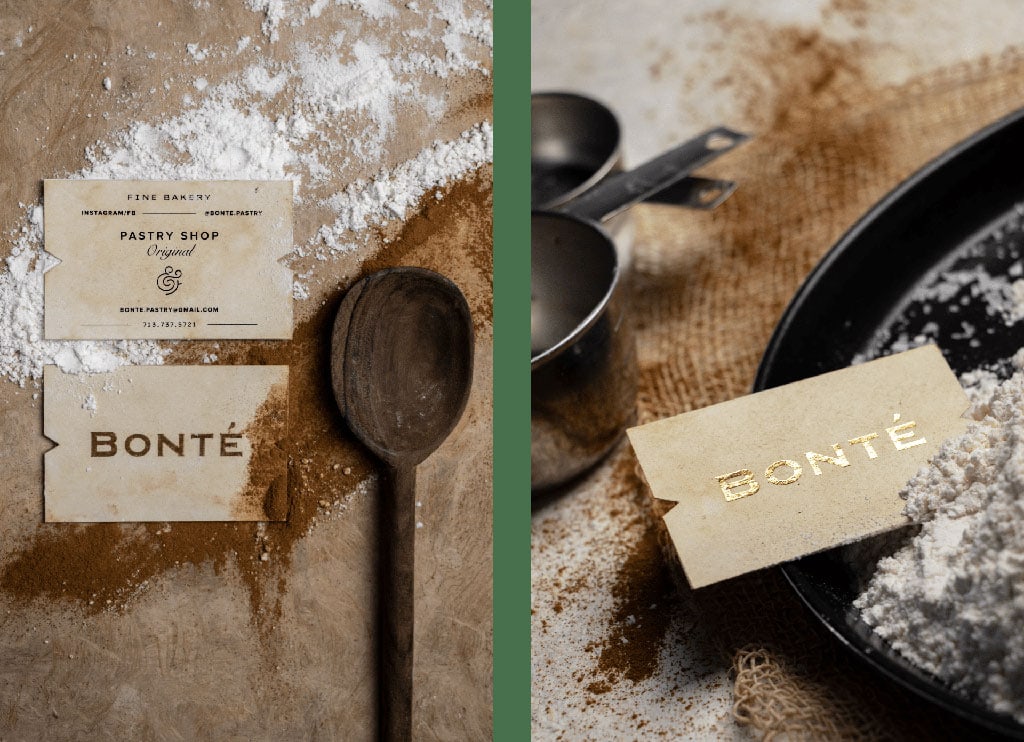 Forneiro Bakery – Design & Branding
Forneiro is an artisan bakery in Brazil. The branding concept by Pedro Pastel was developed by combining rustic qualities, folk music record covers, and nostalgic memories of a simpler past. The historic image of the city was also used as well as labels of local drinks and mate tea.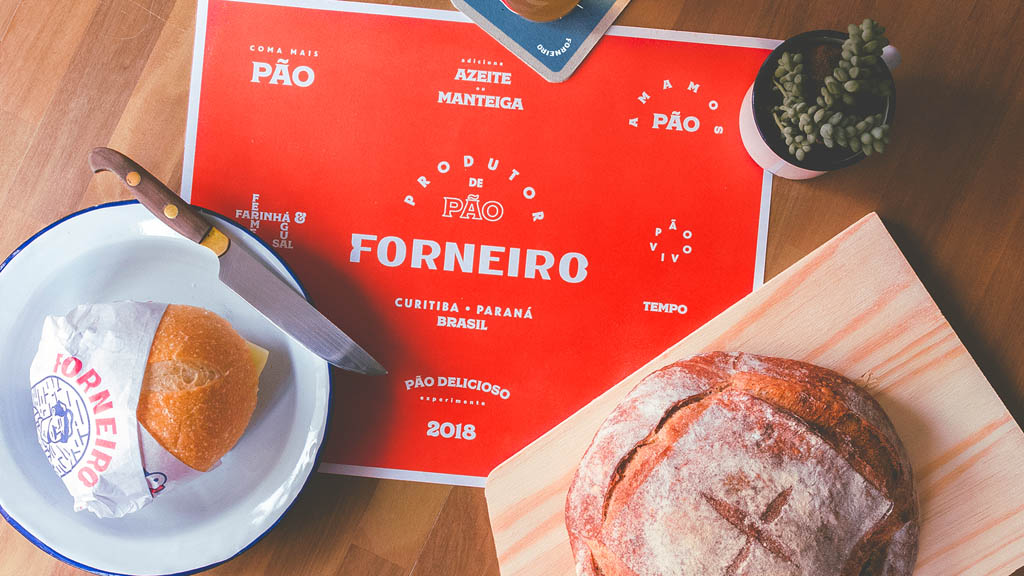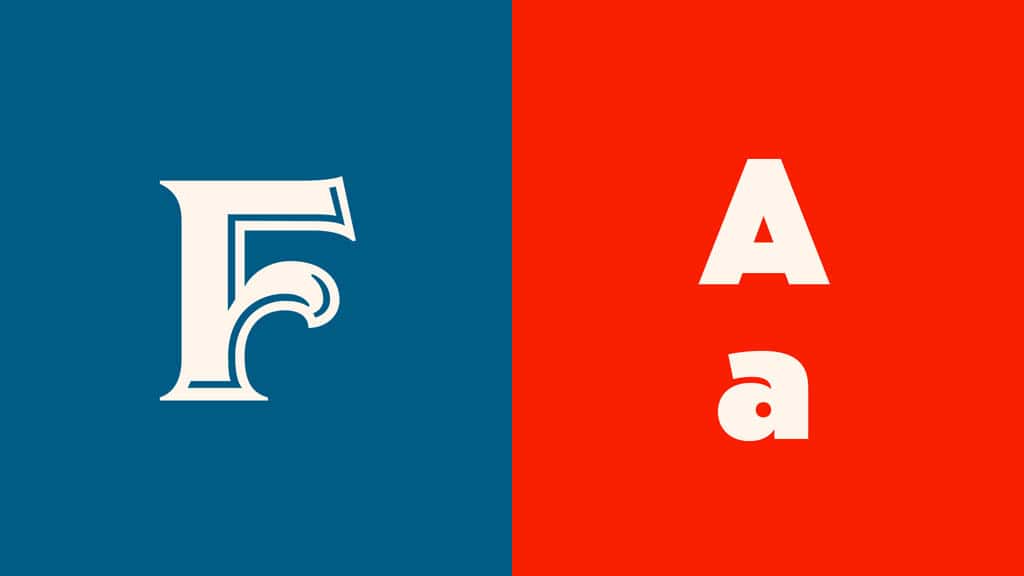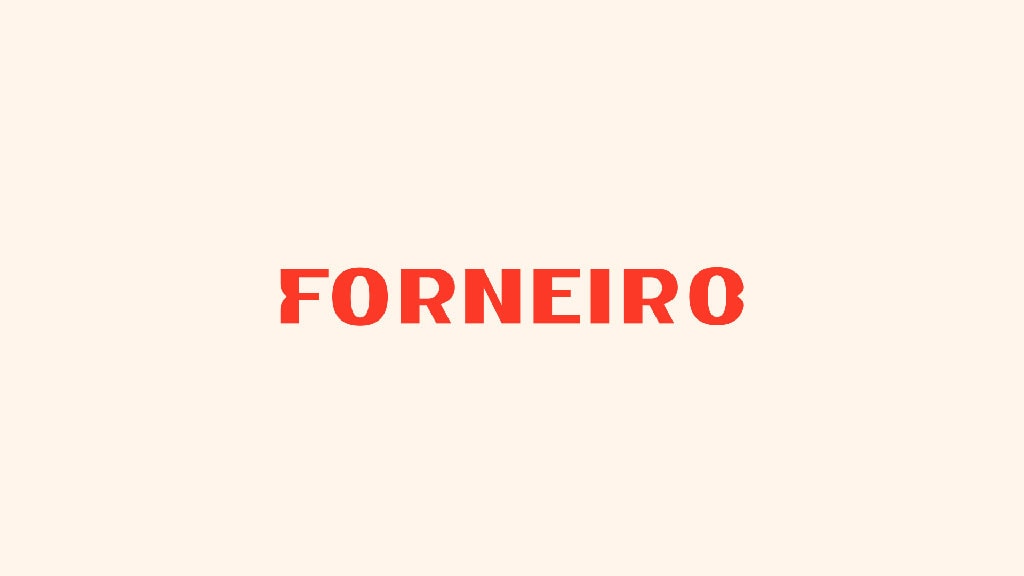 Ice Cream Shop Branding
Di Pâle
Di Pâle Gelateria combines the authentic Italian gelateria with the delicate French patisserie. The brand identity is designed by Estudio Nuar. Genuine and gentle elegance is created using soft pastel colors and a combination of classic typographies.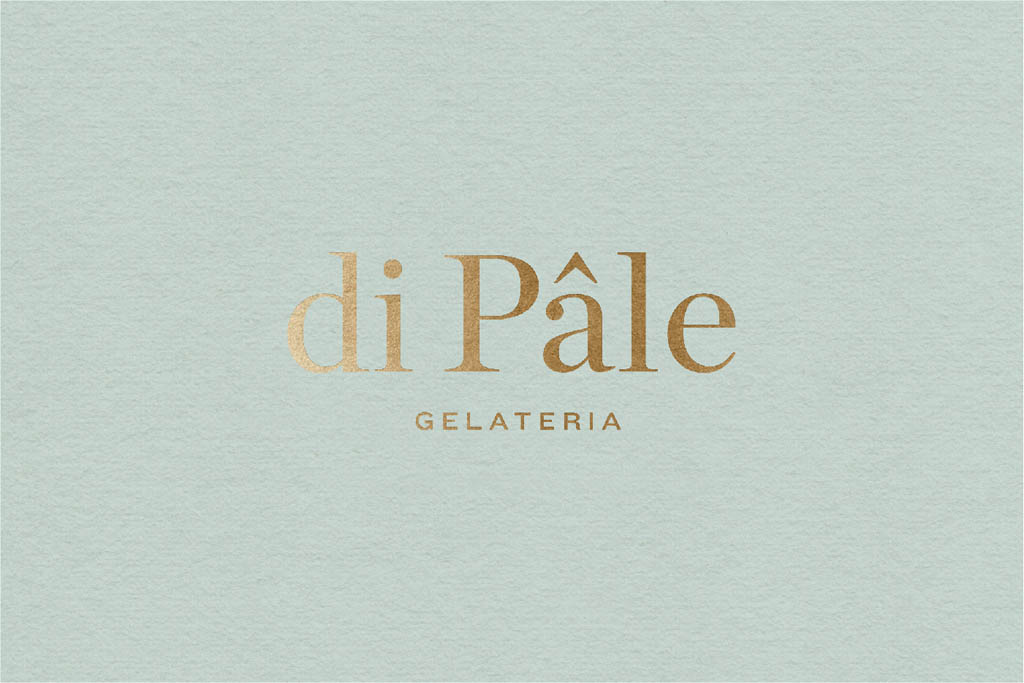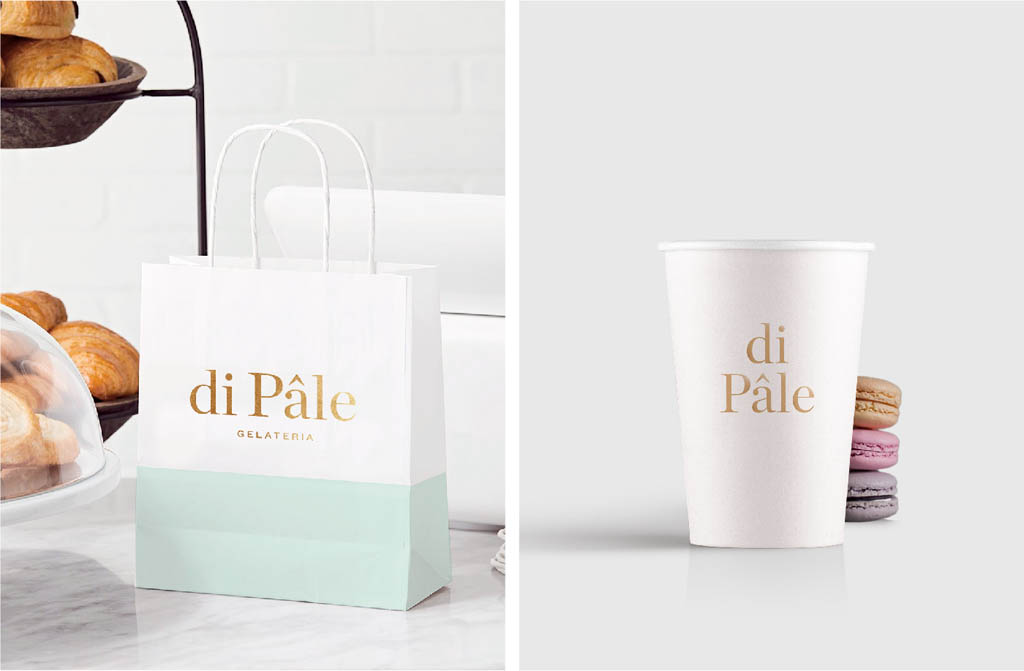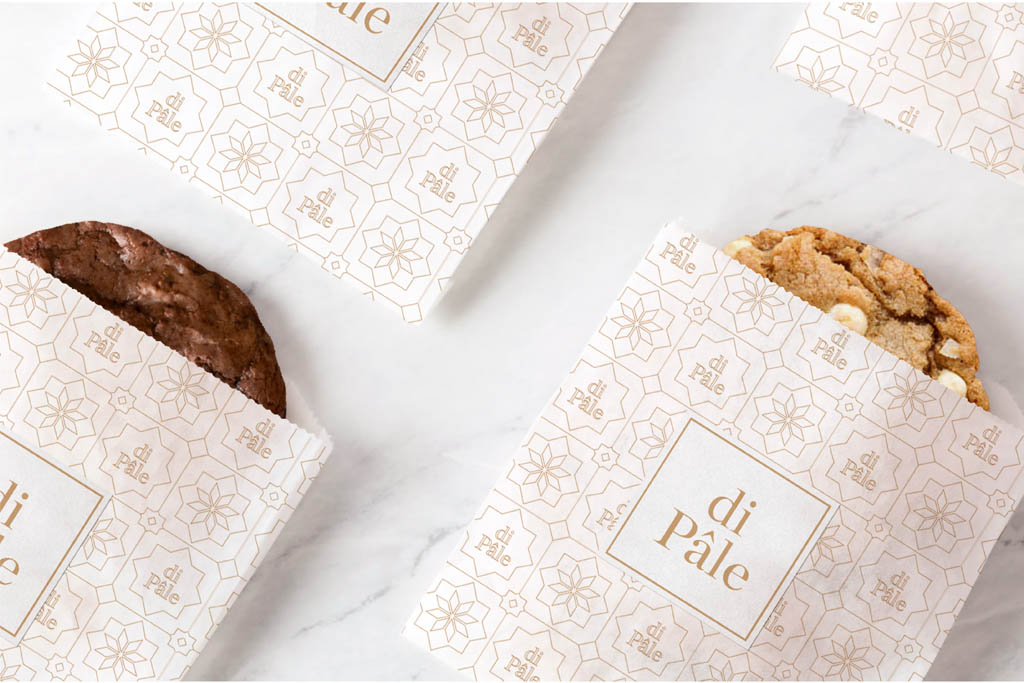 Taiyaki NYC
Taiyaki NYC is a Japanese-influenced ice cream shop in New York City. Taiyaki is a popular Japanese baked fish cake snack. The logo aims to show the signature Japanese-style food. Branding by Mortise Design.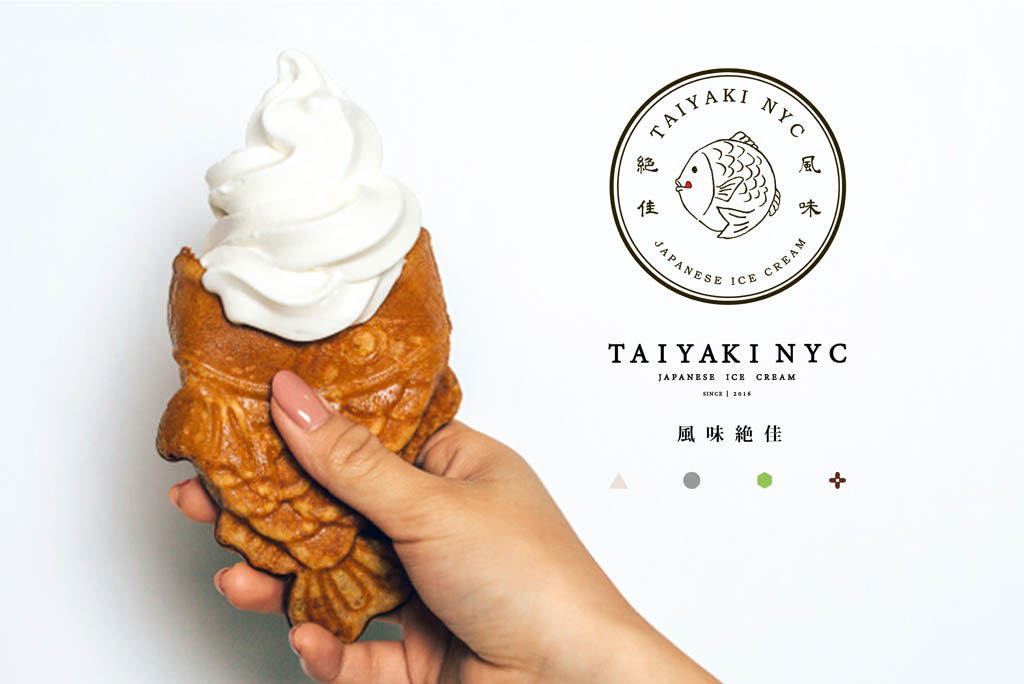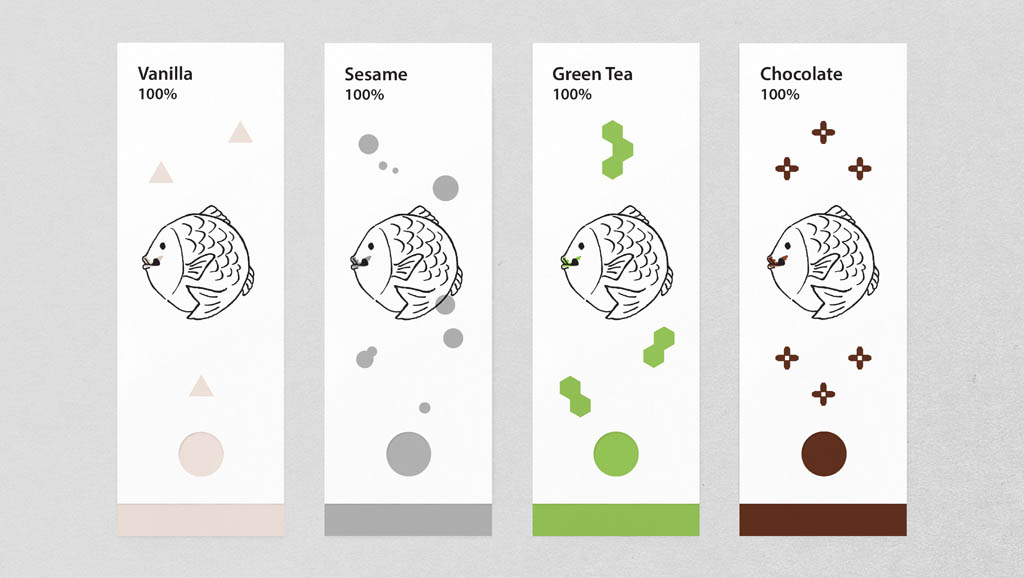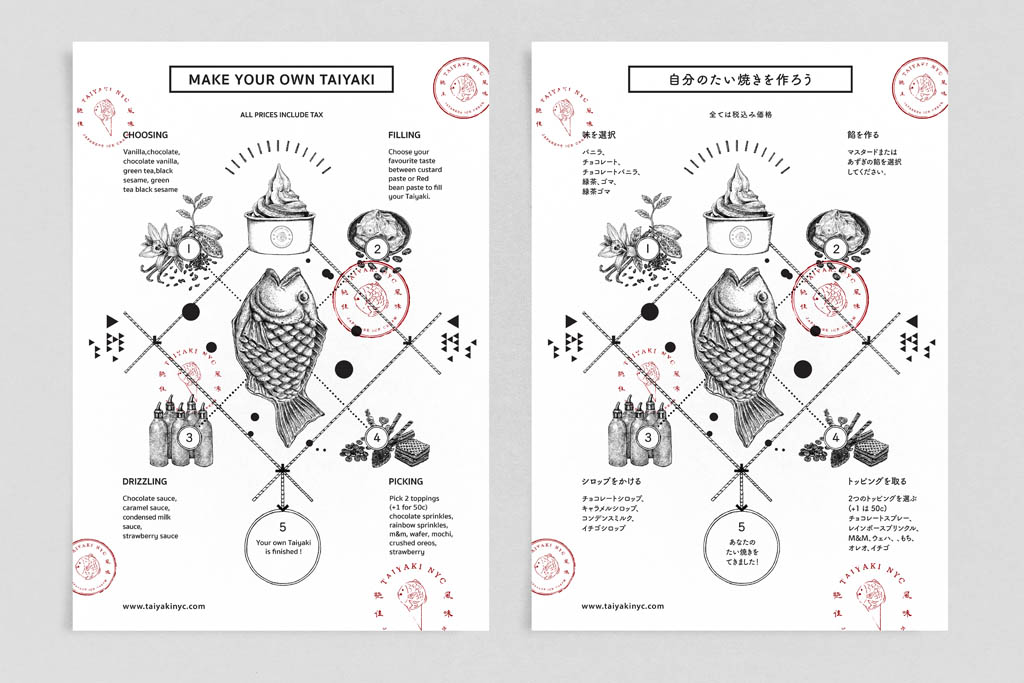 Conclusion
If you want to start a coffee shop, it's not enough to have the best-tasting coffee or the best service. It's not even enough to have both of those things — you'll still need to offer something that makes your brand stand out from the competition in the form of a compelling cafe branding strategy.
I hope this article has given you some inspiration for branding your business.
Also, check out the following links if you are looking for name ideas for your unique cafe, rustic bakery, or ice cream parlor.
Finally, if you haven't yet created a website for your cafe or bakery, I recommend you check out the following two posts:
Additional cafe marketing posts: