Are you looking for examples of coffee shop websites? Then you've come to the right place.
In this article, we've collected some of the best cafe websites. It includes coffee bar websites, french and Italian-influenced cafe websites, cafe and bakery websites, coffee roasters, and more.
Take these top coffee shop website design ideas as inspiration for your cafe business.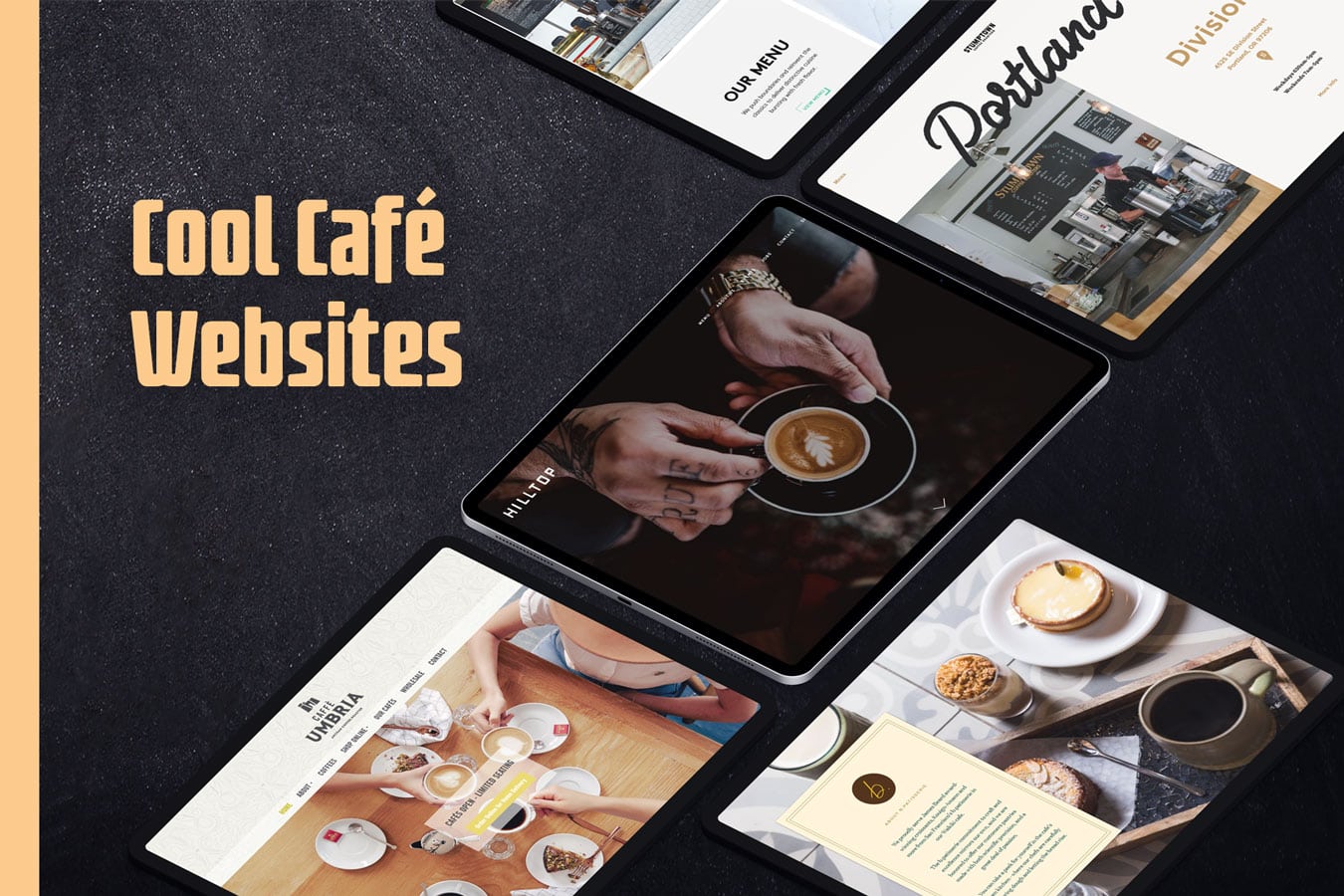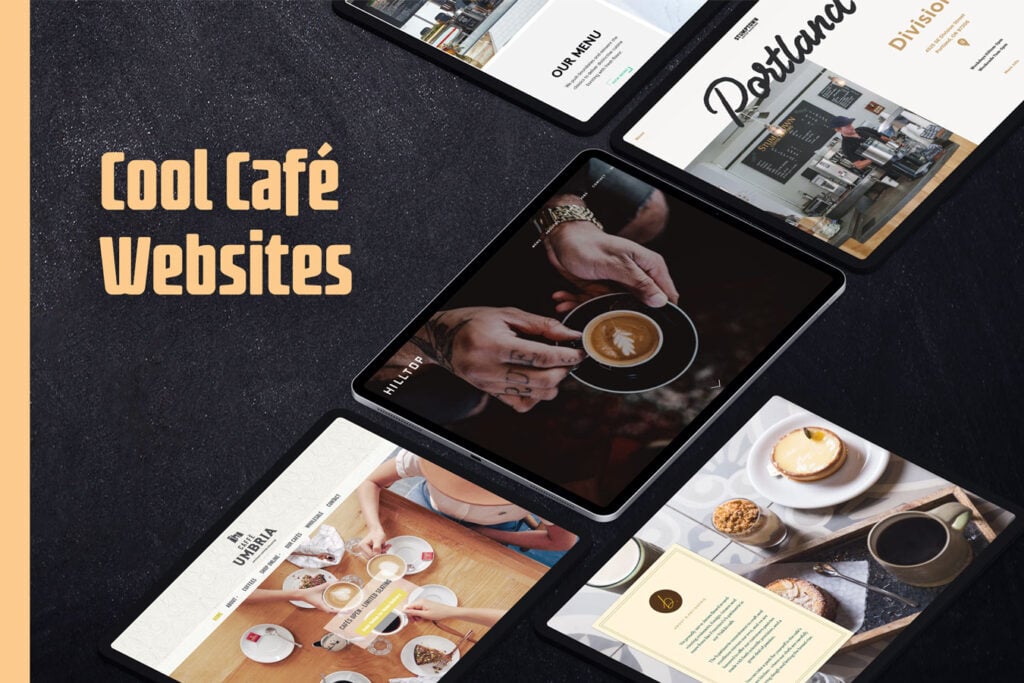 Since some coffee shops have had to close their physical shops during the last year, we've added examples of cafe websites that have added an online eCommerce store, takeout, or delivery to their coffee shop business.
Now let's take a look at the websites:
Swan Café
Swan Café is a modern and elegant cafe with a Parisian atmosphere in Cape Town, South Africa. The café is a fusion of South African design with French décor and serves up traditional crêpes, coffee, and exclusively blended teas.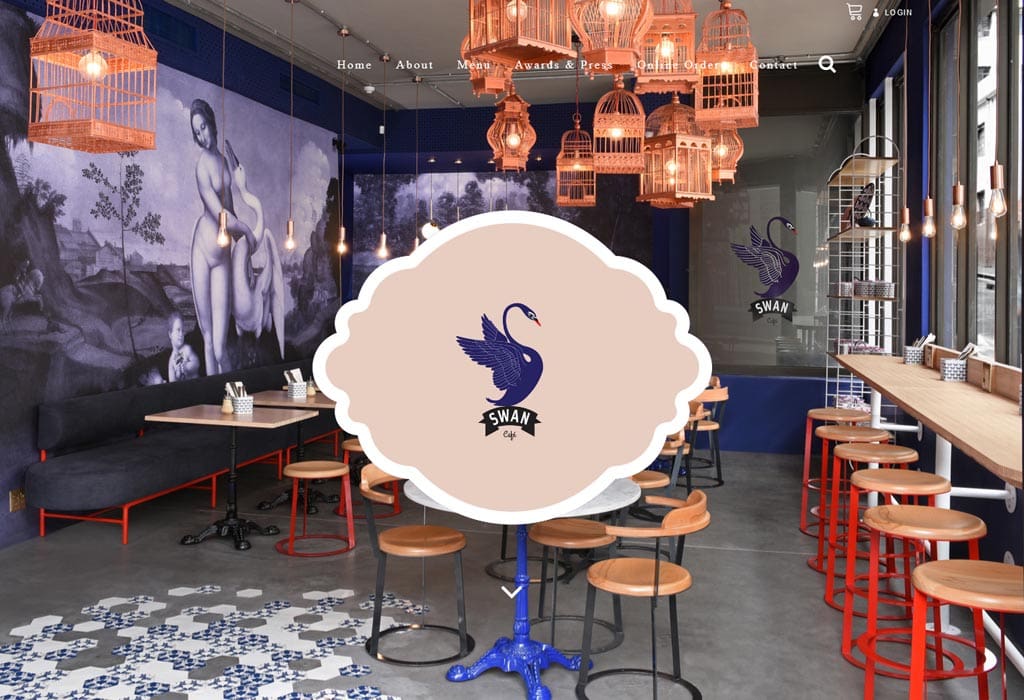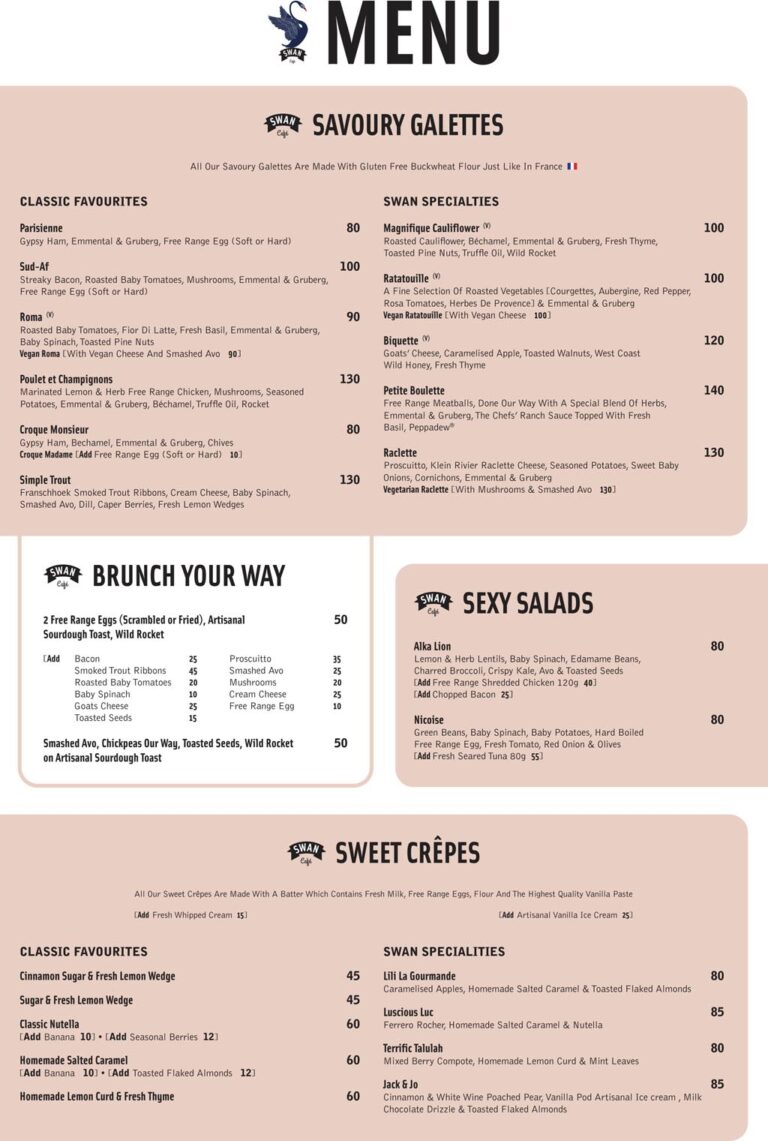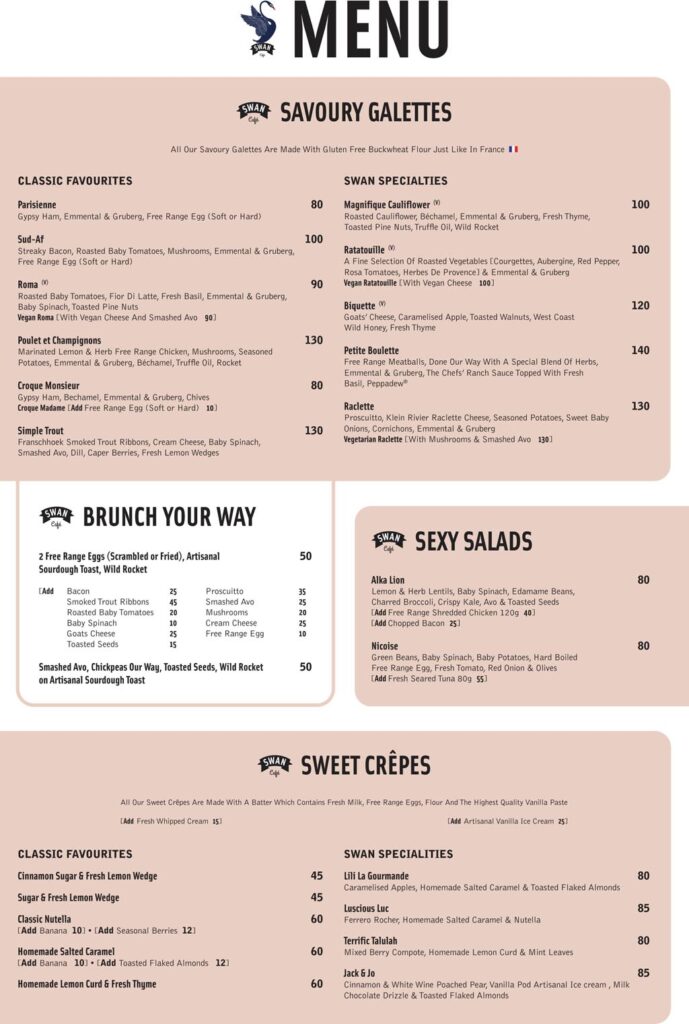 Coffeebar
Coffeebar is located in Silicon Valley, California. The interior design is a combination of a classic Italian café and various artisanal bicycle ornaments inspired by trendy San Francisco and Silicon Valley biking culture. The website has extensive documentation of how they sustainably source their beans and they also provide good brew guides to their customers.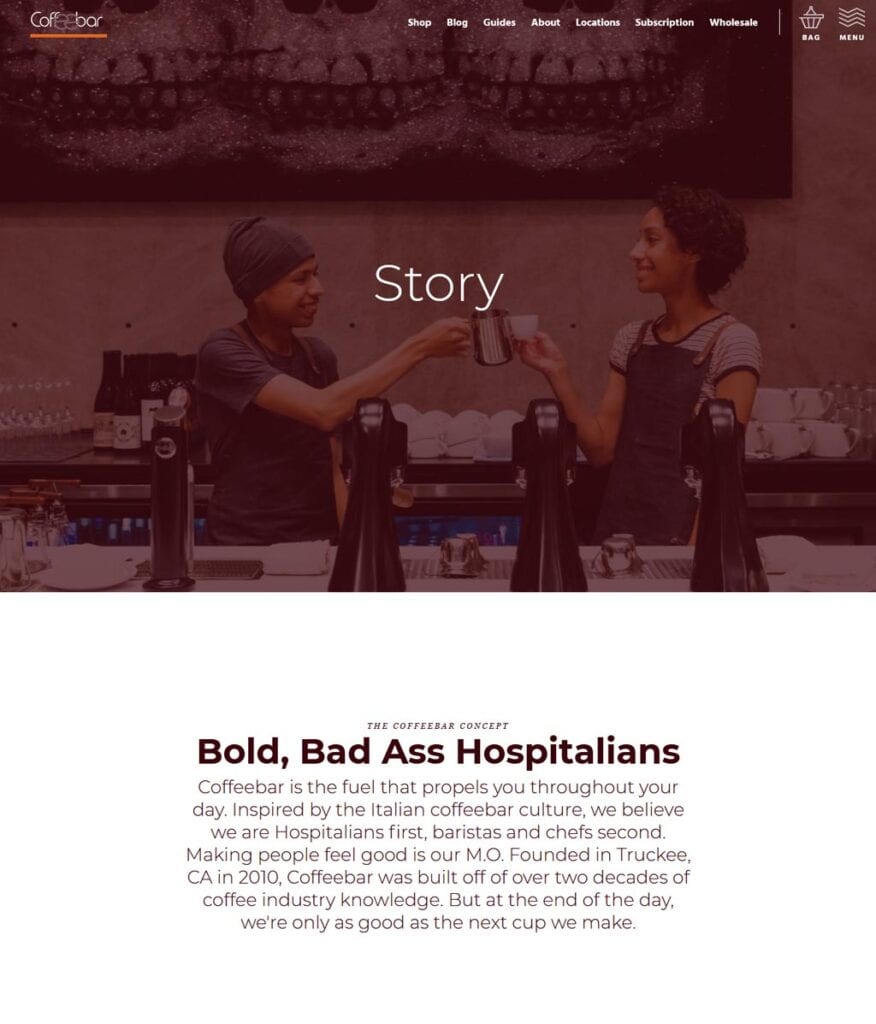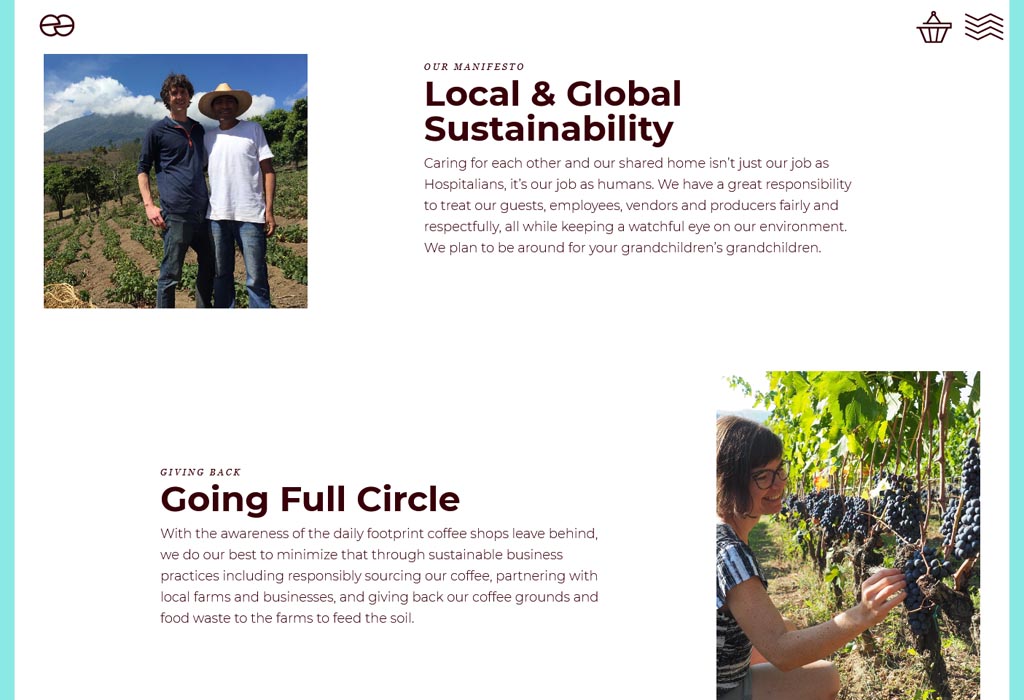 Blank Slate Coffee + Kitchen
Blank Slate is a cafe and coffee bar with locations in the NoMad and Midtown districts in New York City. They have a clean and easy-to-navigate design and a well written "about us" section.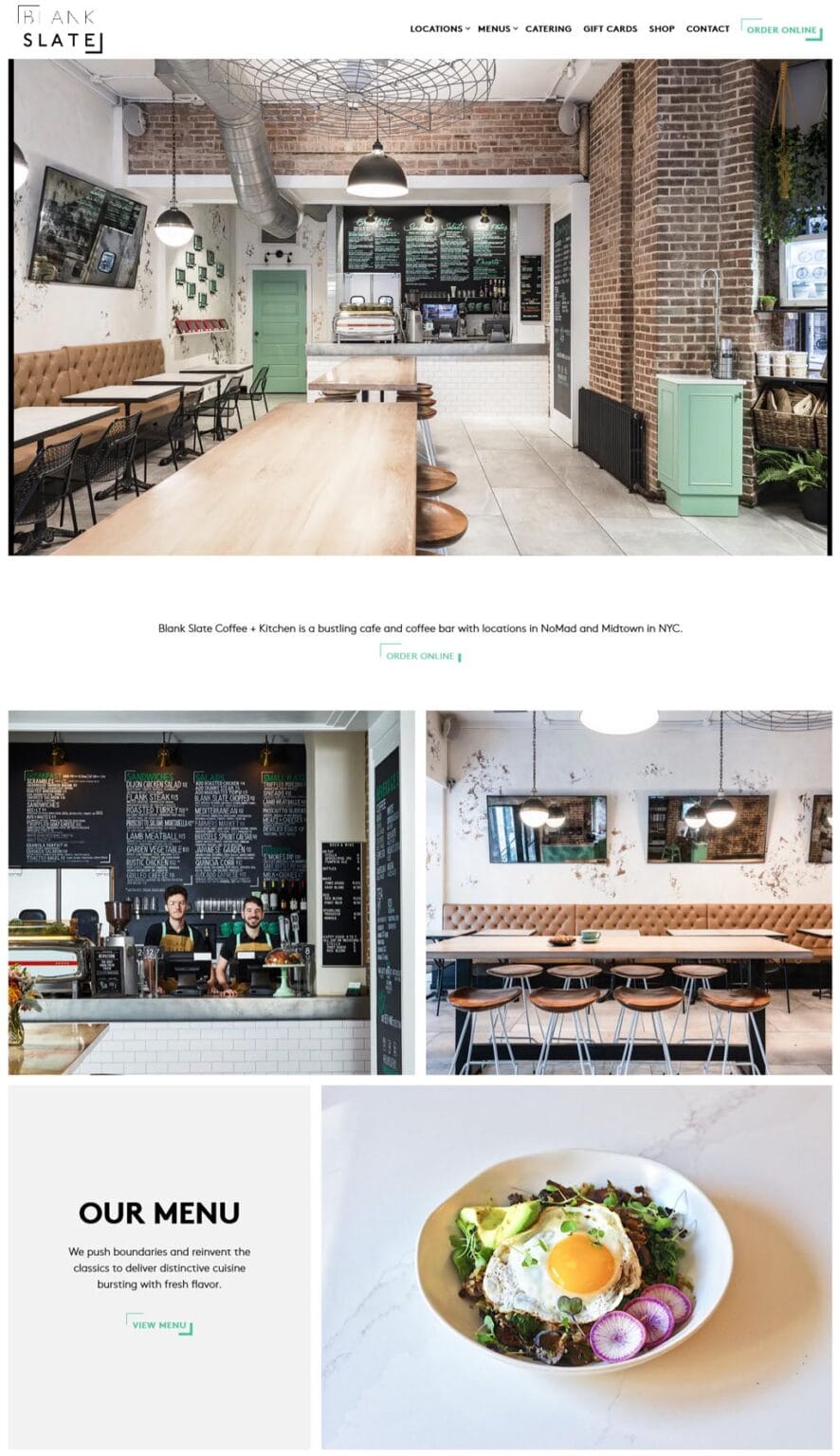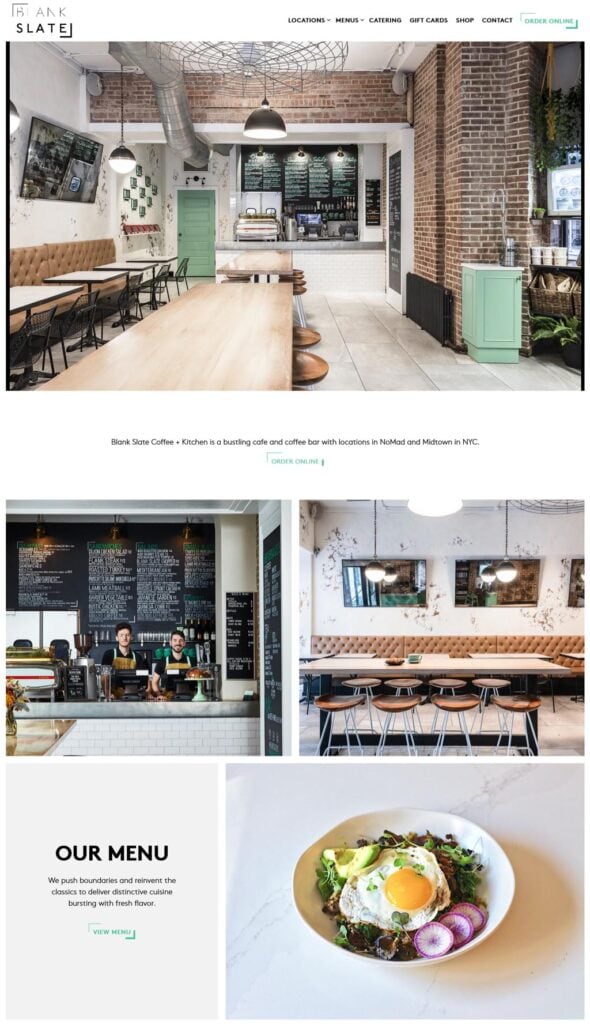 Caffè Umbria
Caffè Umbria is a wholesale coffee roaster located in Seattle's historic Pioneer Square. Their café offers an authentic Italian experience with espresso, pastries, panini, gelato, and Italian beer and wine.
Quote from Caffè Umbria: "Our brand and aesthetic have always been a blending of rustic and modern elements – these ideas are the cornerstone of our café experience."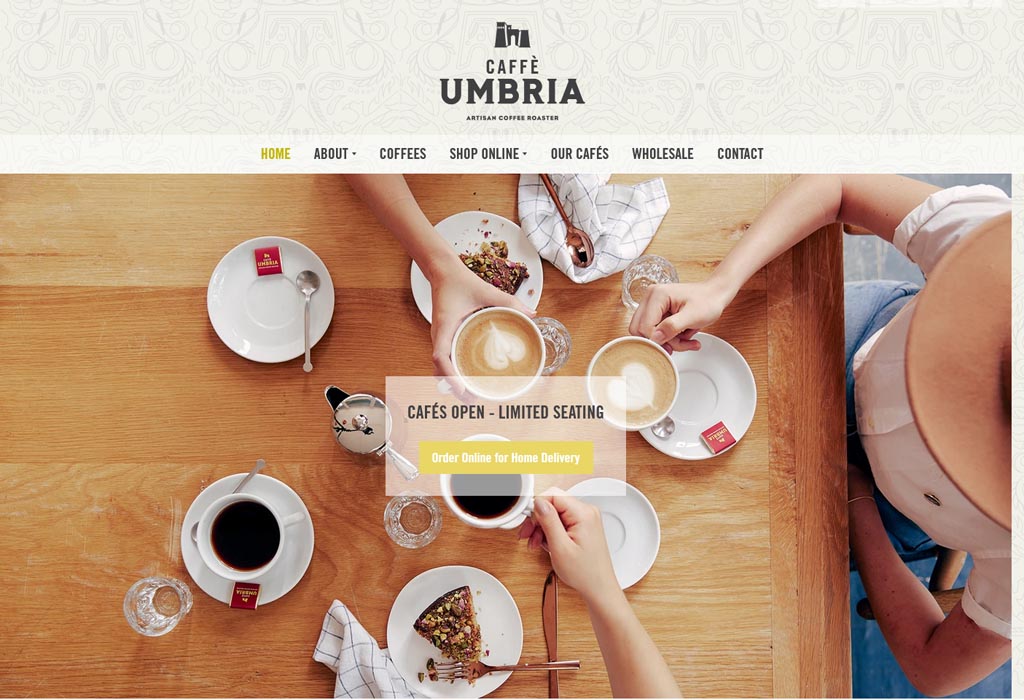 Coffee For Sasquatch
Coffee For Sasquatch is a trendy coffee shop located on Melrose Avenue in Los Angeles. They serve premium coffee in an environment suited for taking selfies.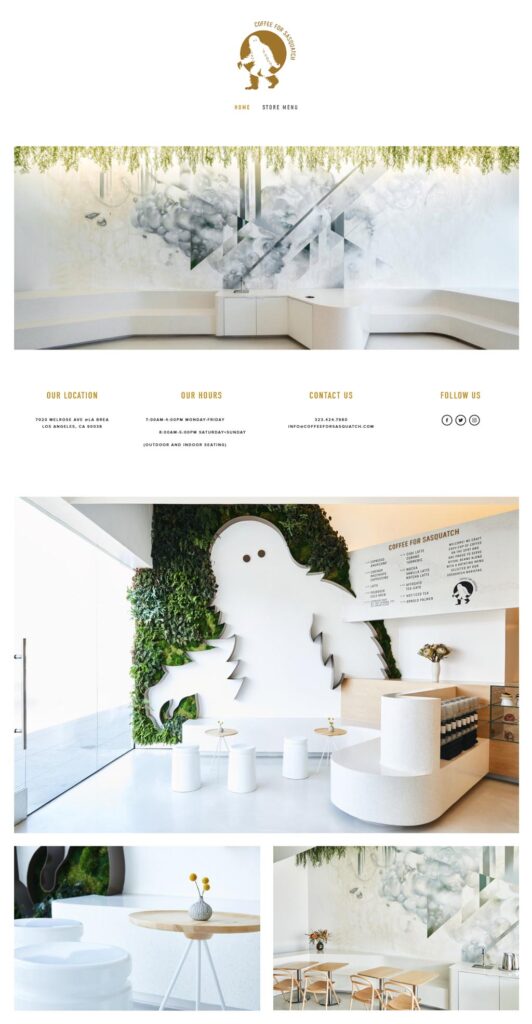 Spy House Coffe Roasters
Spy House Coffe Roasters is a roaster and retailer with five cafés in Minneapolis, Minnesota.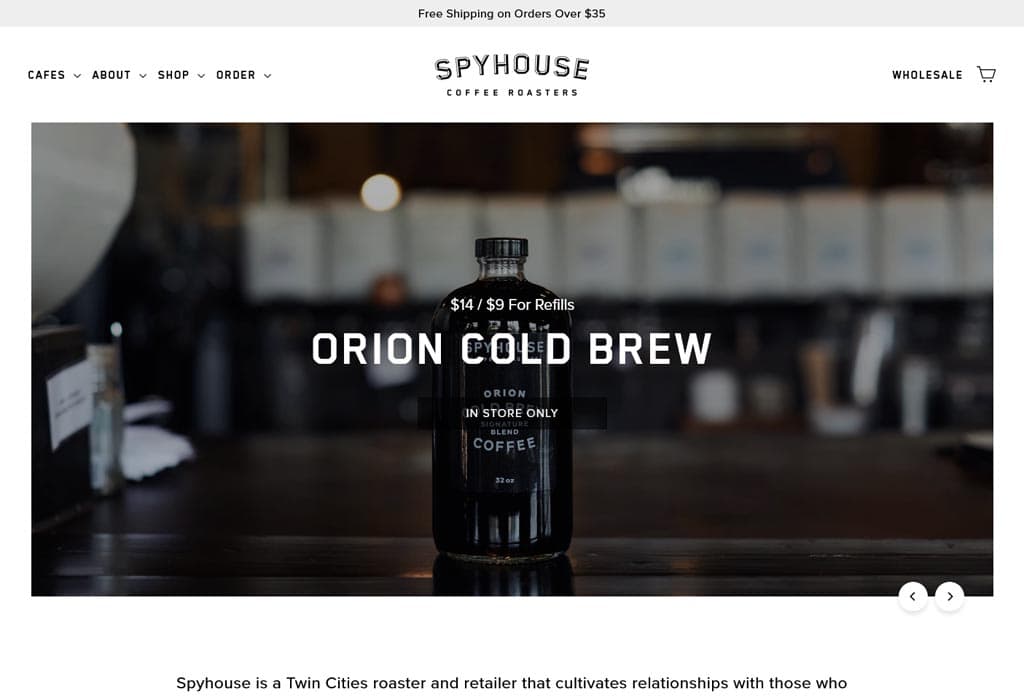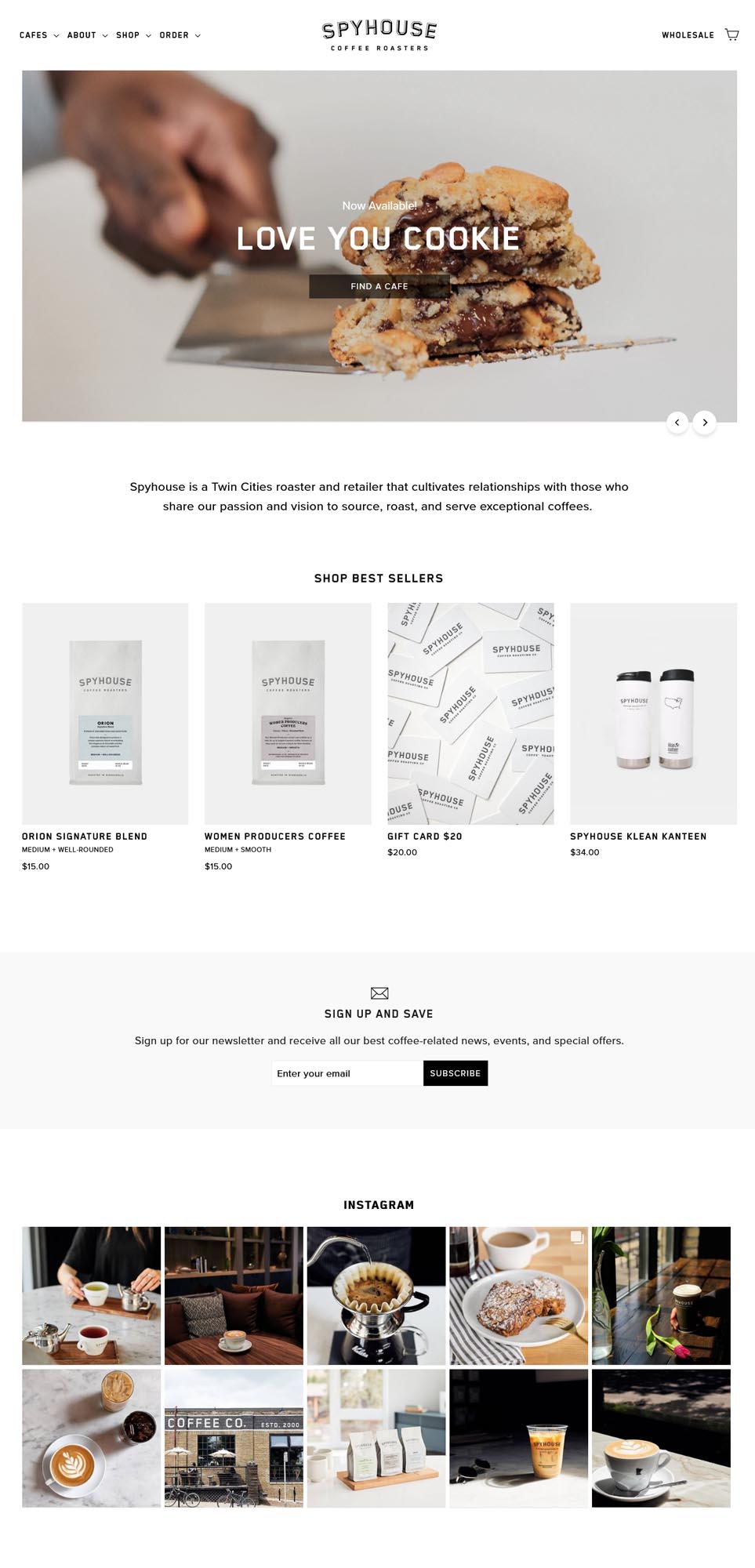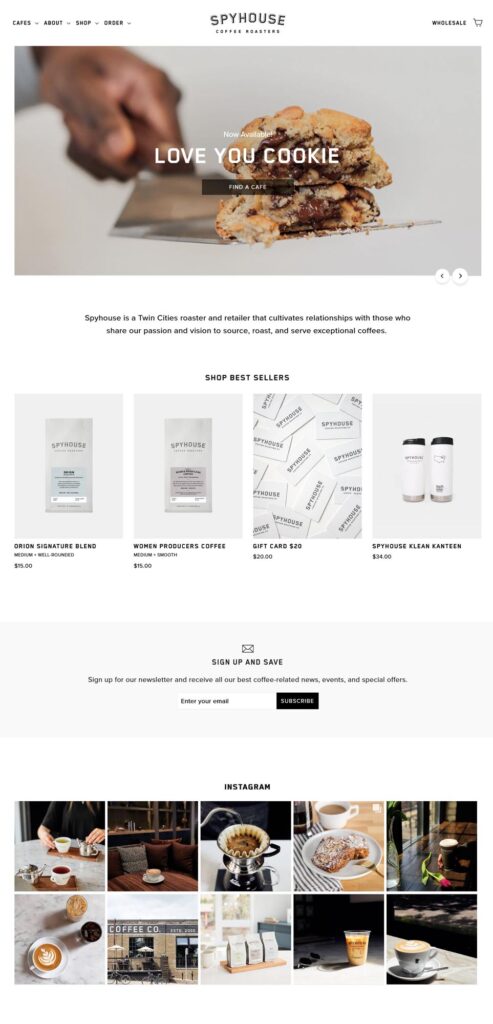 No Coffee Co.
The Hong Kong-based design agency Studio Adjective has created an authentic, one-of-a-kind coffee shop concept. The minimalistic decor makes for an amazing atmosphere. Notable at Noc Coffee Co. is the coffee-themed pictograms that go across the floor. Great use of video on the homepage that works well with the unusual navigation bar down the middle.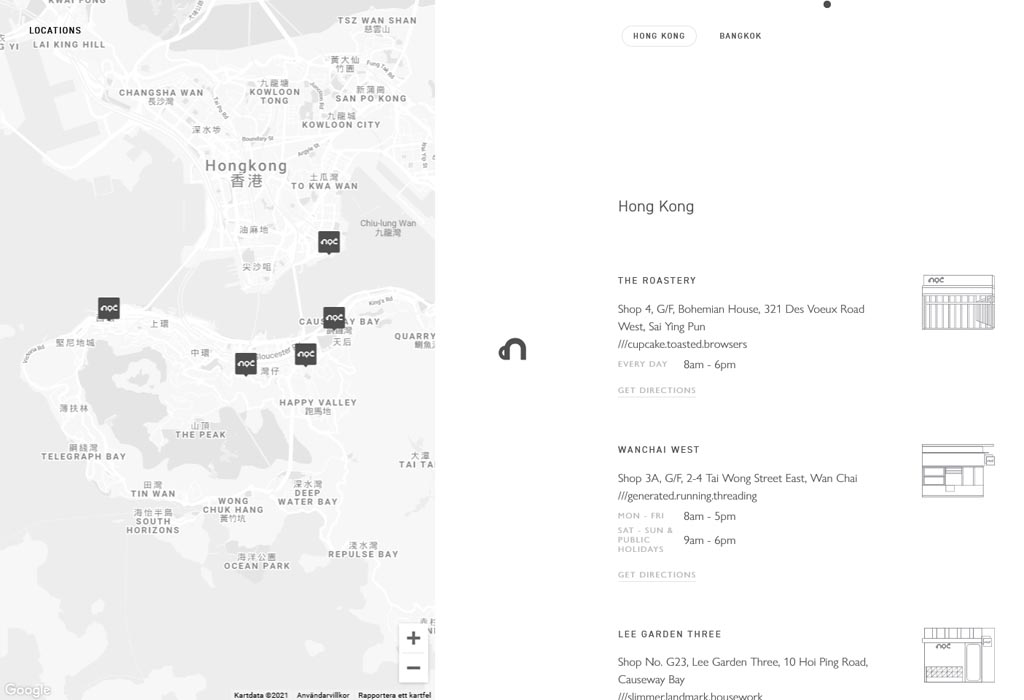 Buddy Buddy
Buddy Buddy is a plant-based café located in Brussels, Belgium. In addition to serving specialty coffee in cooperation with award-winning micro-roaster MOK, they also serve and sell their own nut butter.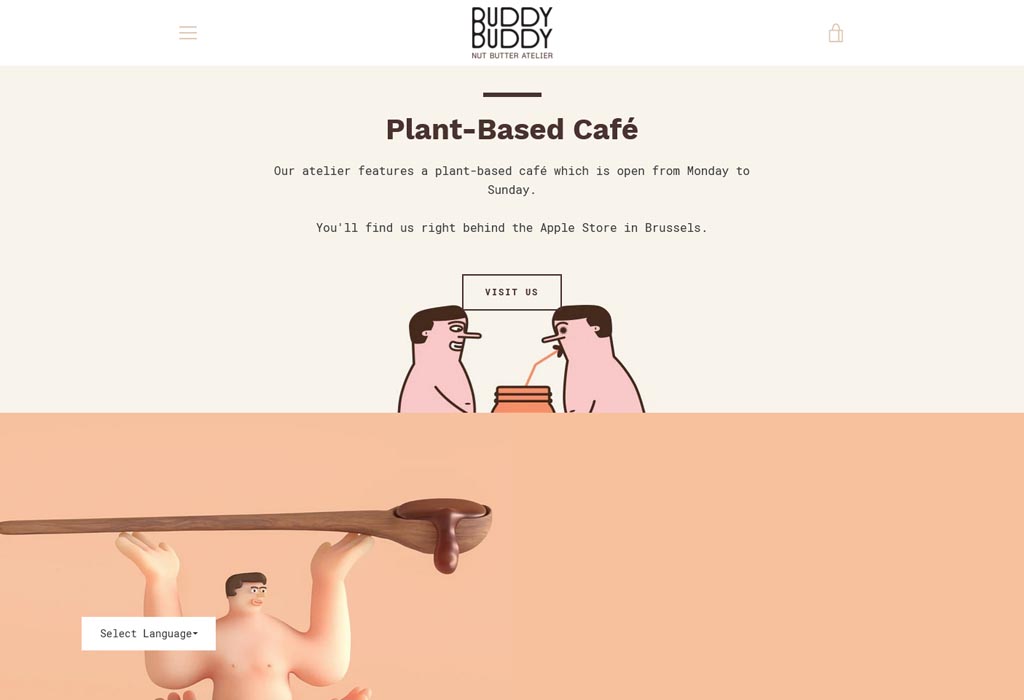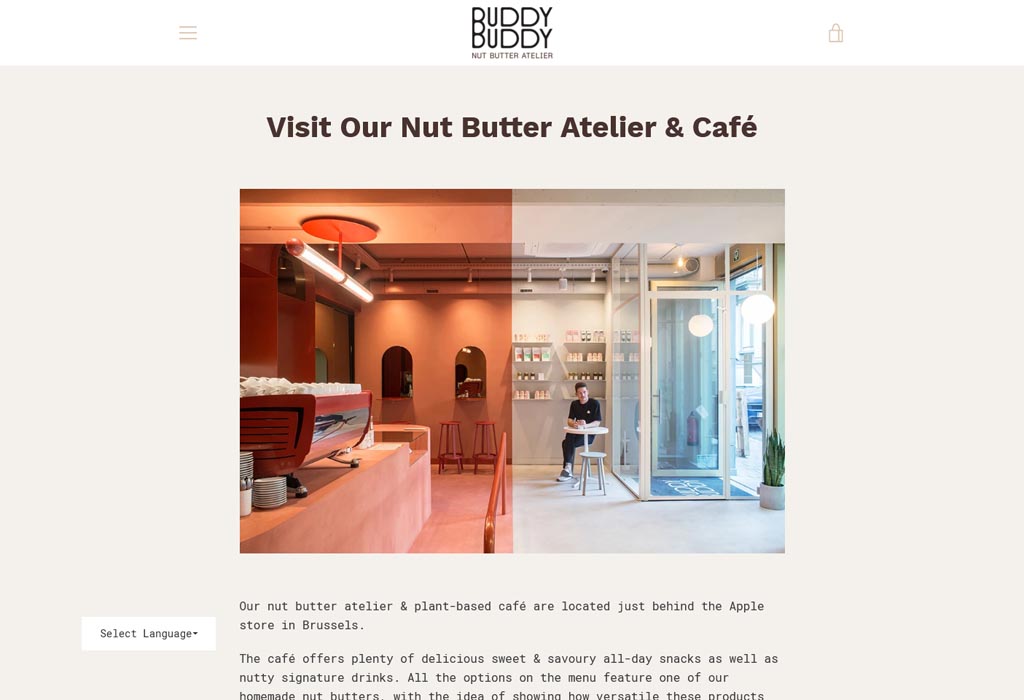 Kona Coffee Purveyors
Kona Coffee Purveyors are famous craft roasters in Hawai and also have a café in Waikiki.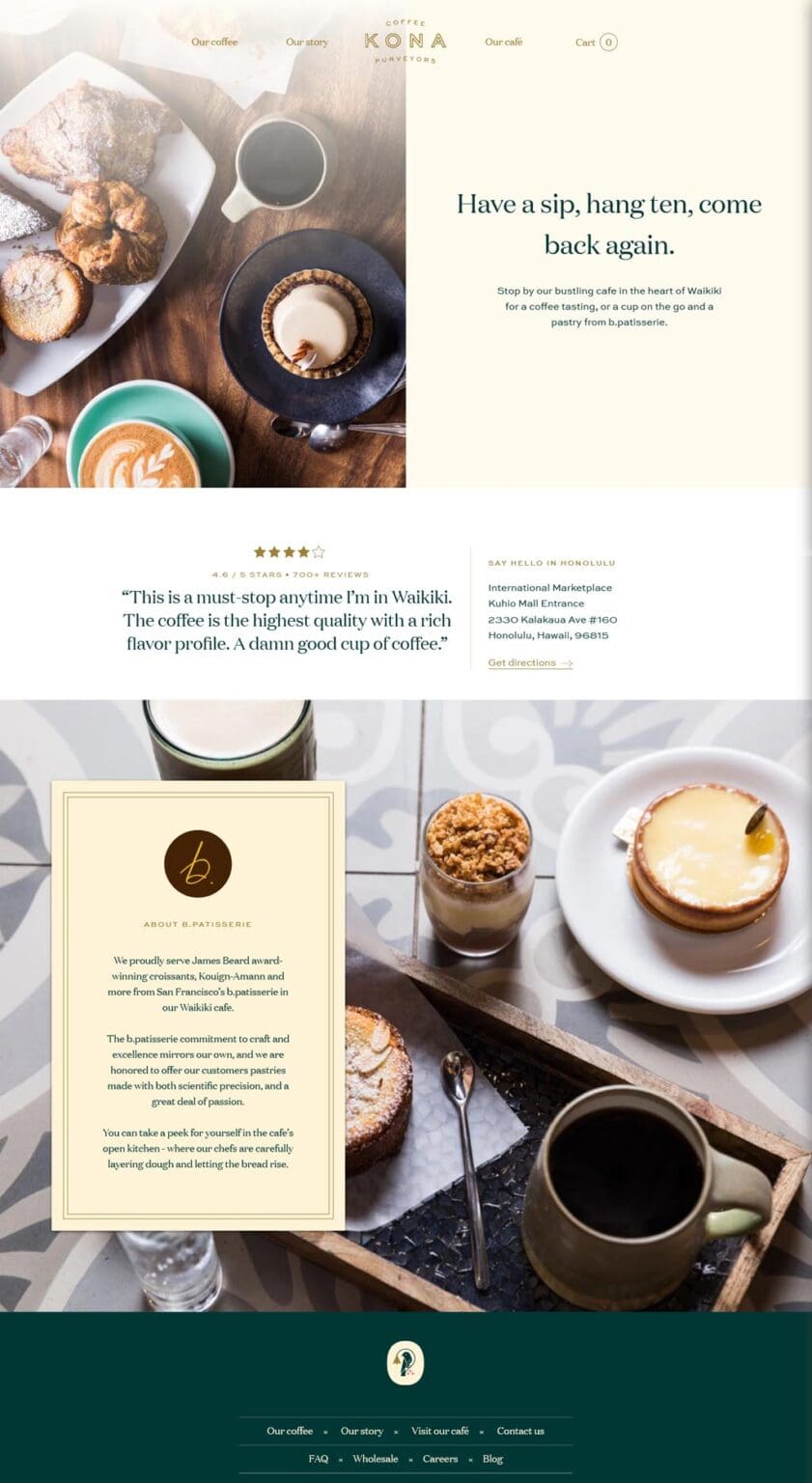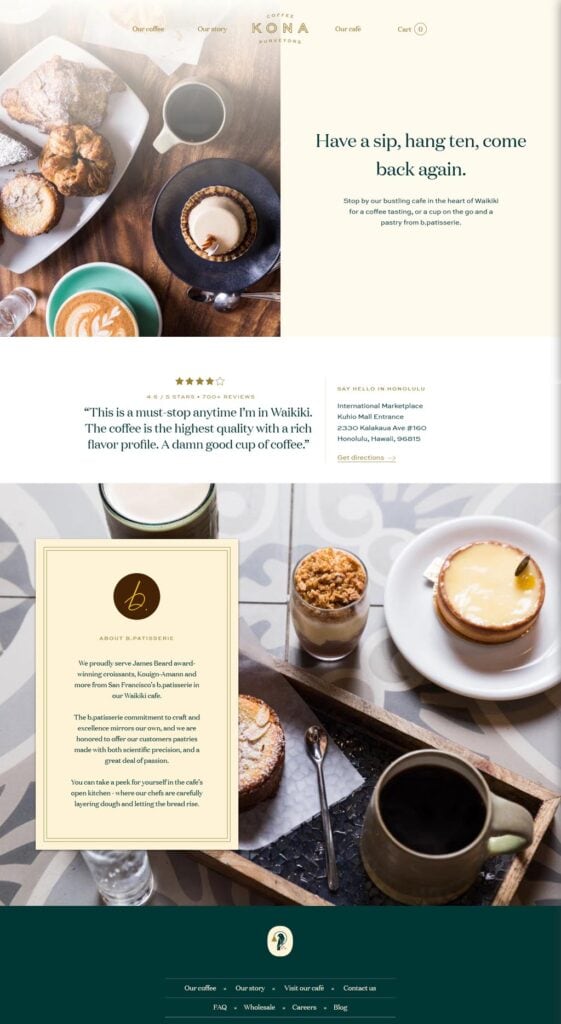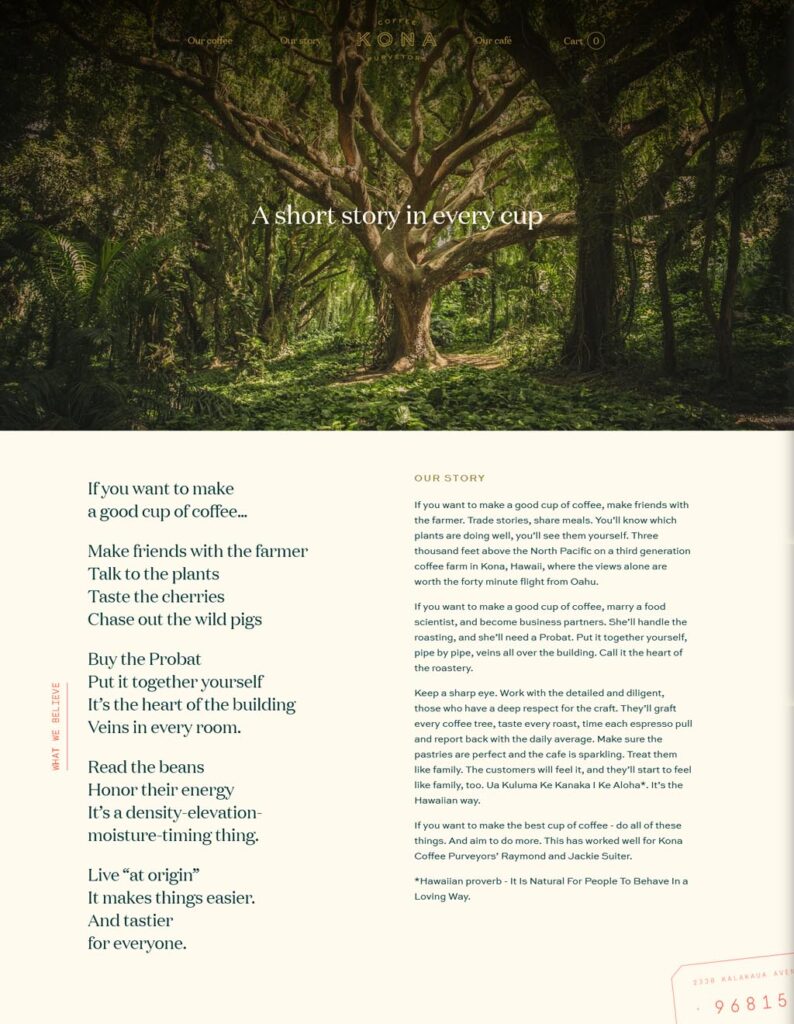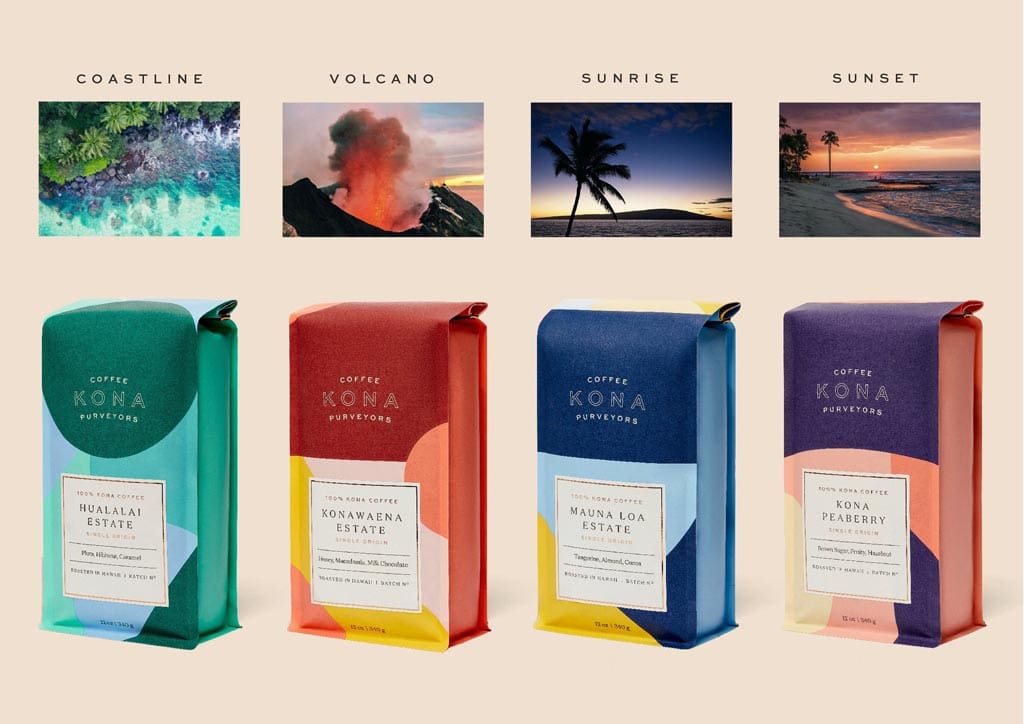 Alfred LA
Alfred LA is a Los Angeles-based coffee shop. The location in Hollywood is a popular spot for photo-ops and has become a popular location for influencers to check out. Alfred's also offers delicious vegan treats and specials that are always inspired by the changing of the seasons.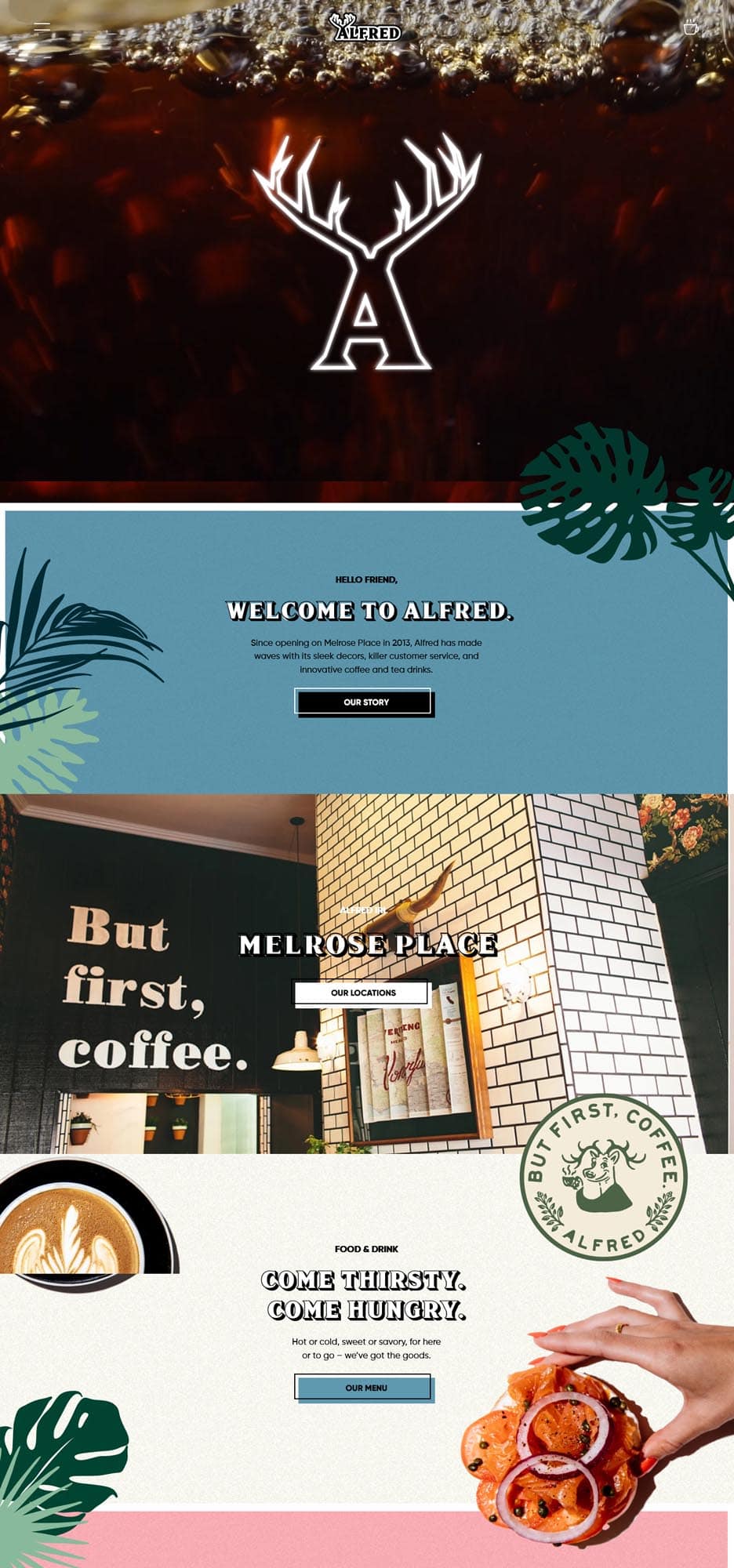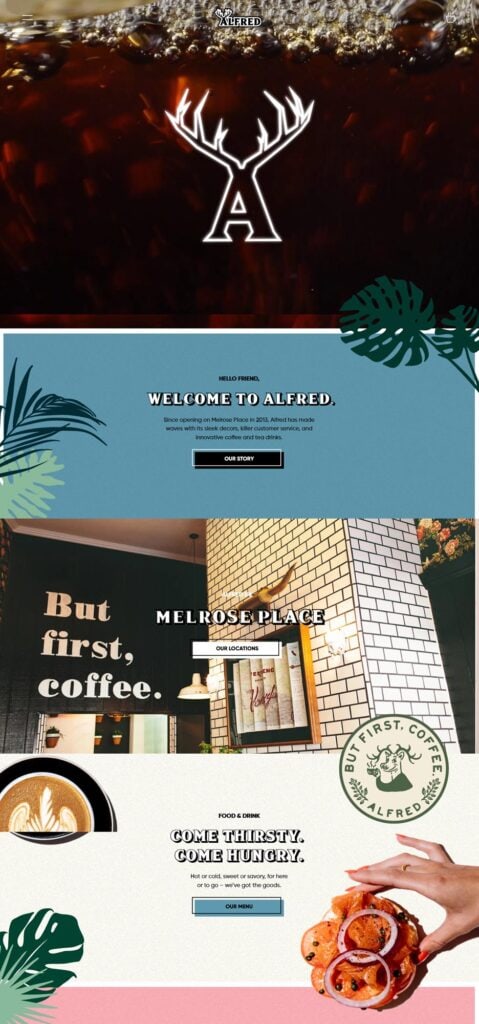 Stump Town Roasters
Stump Town Roasters is located in Portland, Oregon, and has coffee shops in Portland, New York, LA, and Kyoto.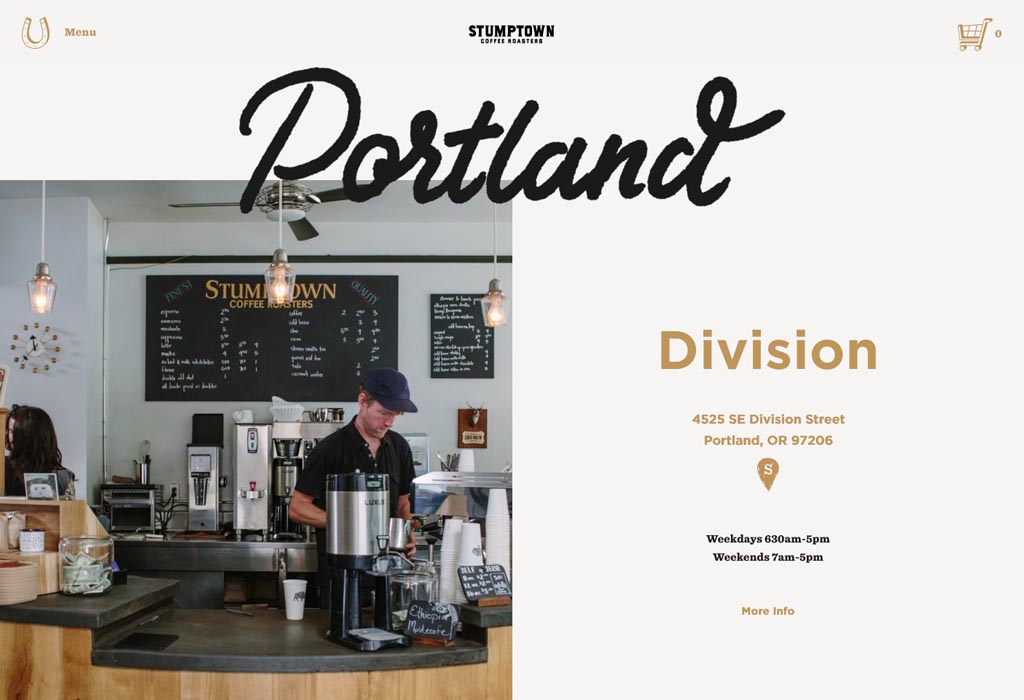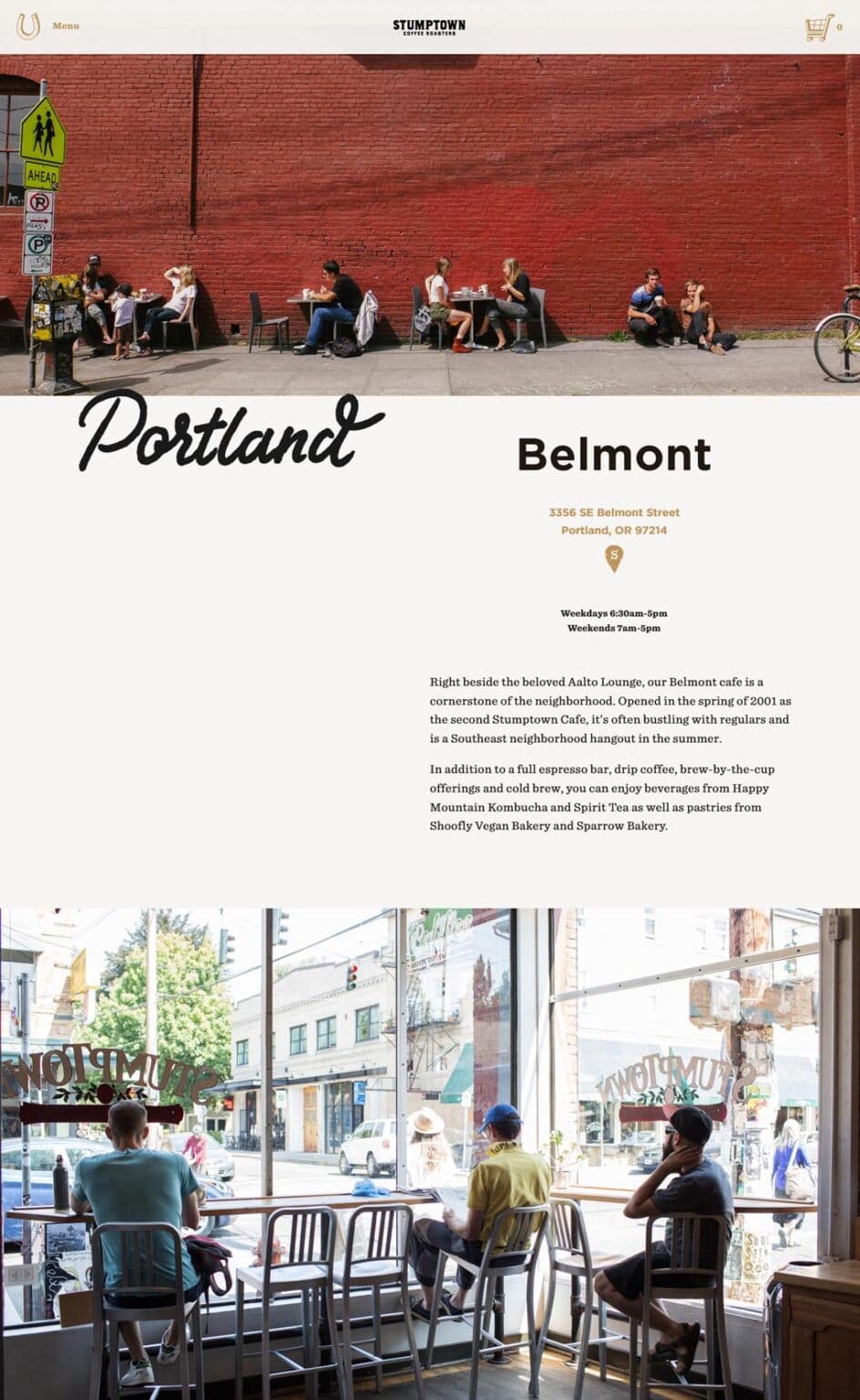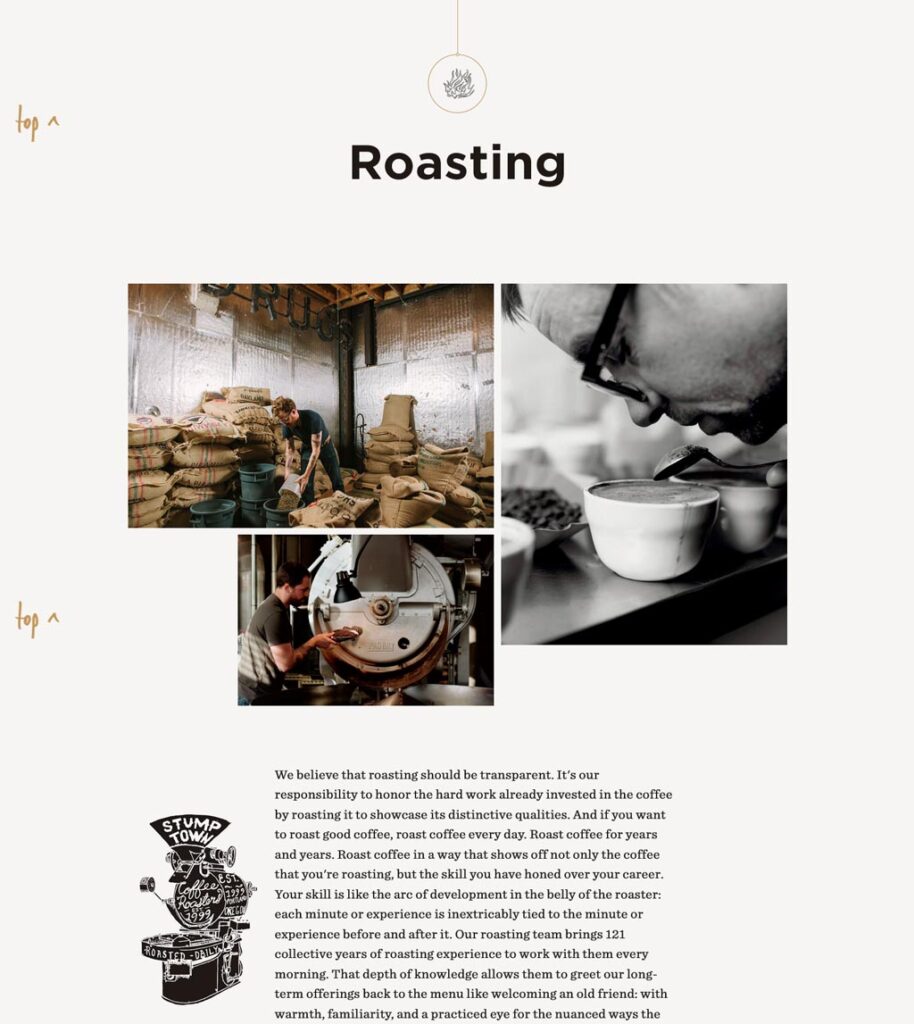 Tamp Coffee
In Chiswick, London, Tamp Coffee aims to source and serve the finest quality produce in specialty coffee and brunch in West London.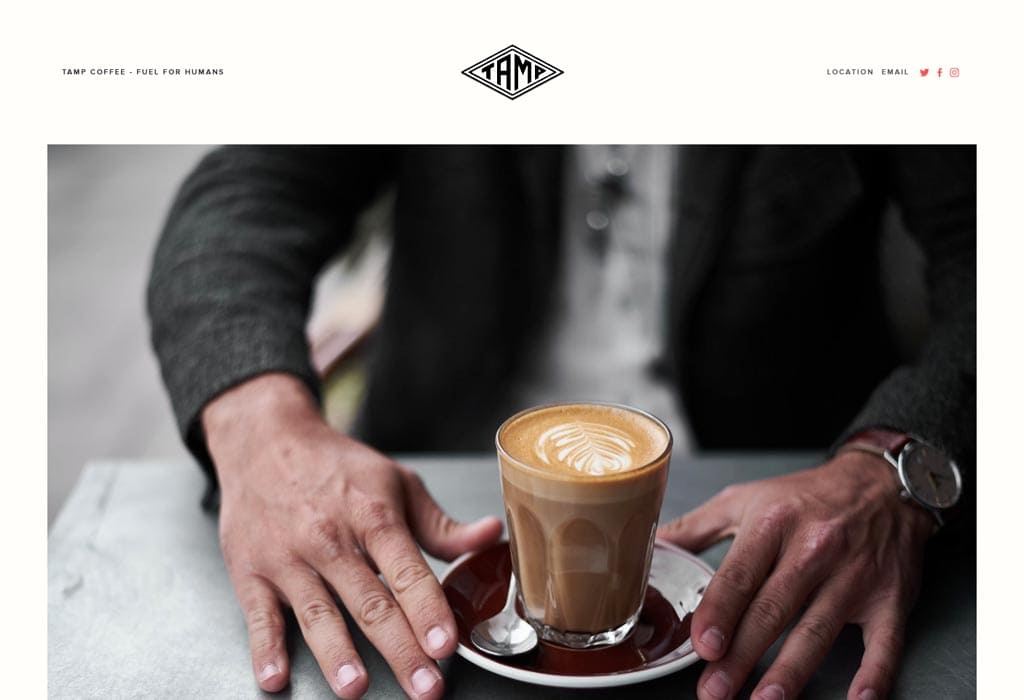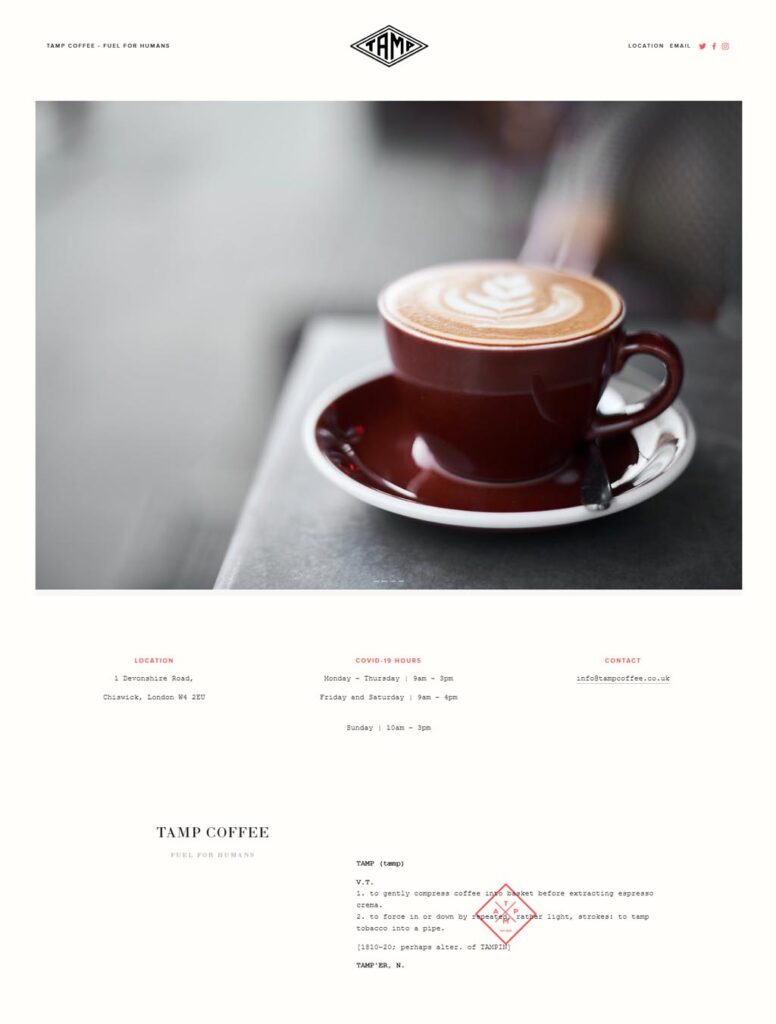 Hilltop Coffee
Hilltop Coffee in Los Angeles calls itself "a place for creators of all walks." Their mission is "to bring quality ingredients & good vibes to the communities we serve in an environment conducive to creativity, community & connection."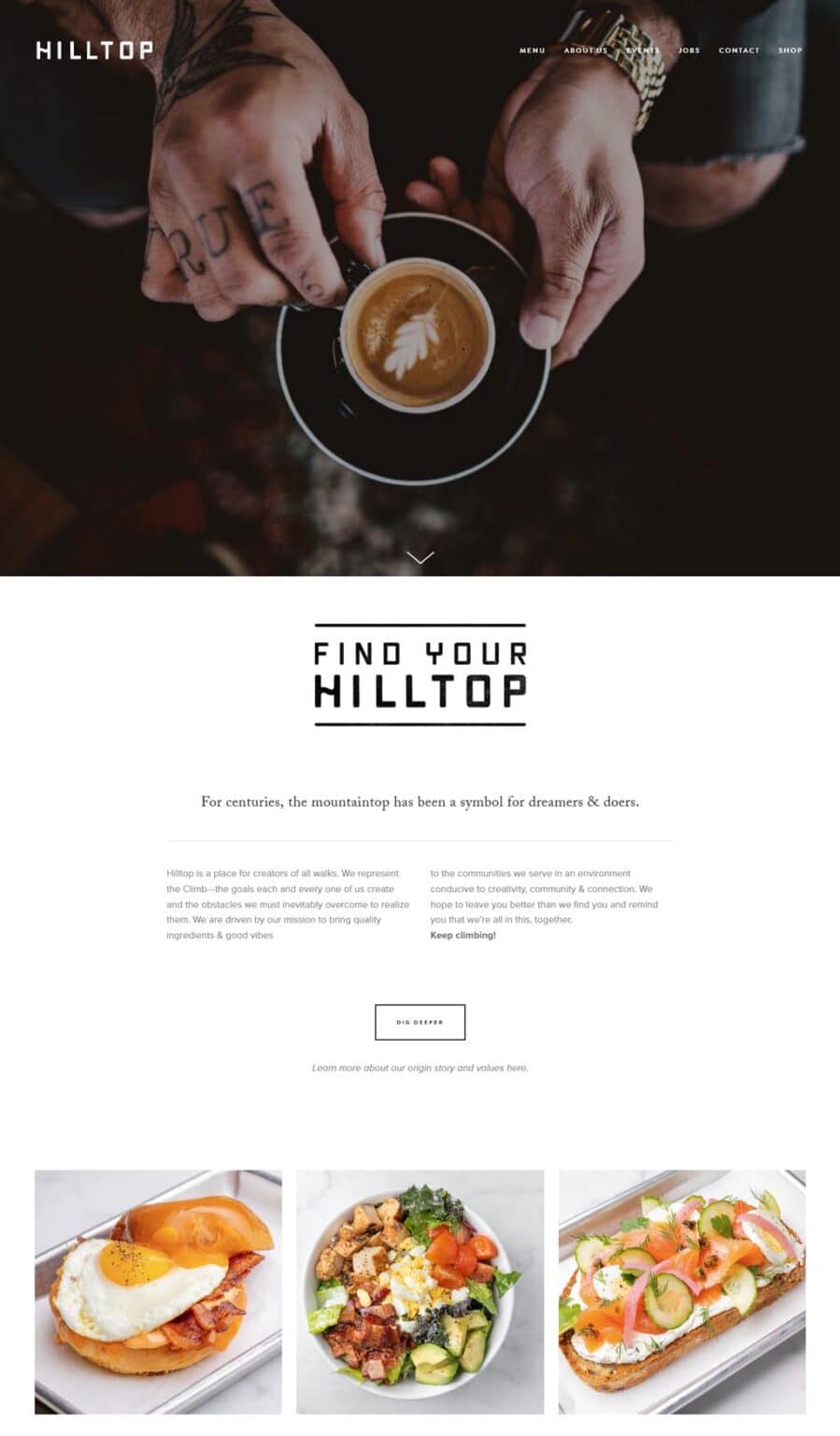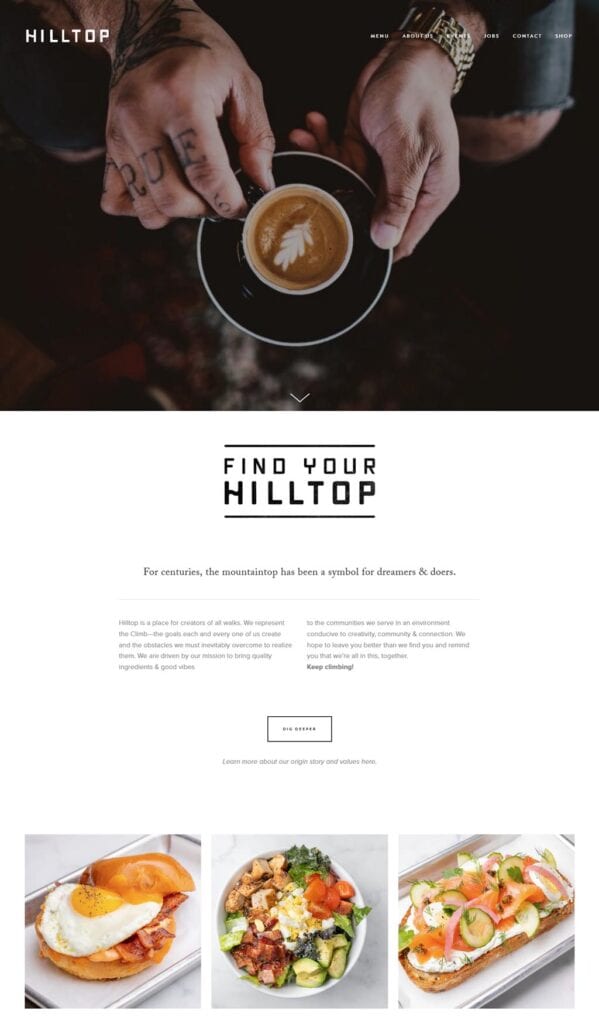 Caffeteria
Caffeteria (Moka coffee pot in Italian) is a stand-up coffee place in Montréal. They are inspired by a 90's Italian bar.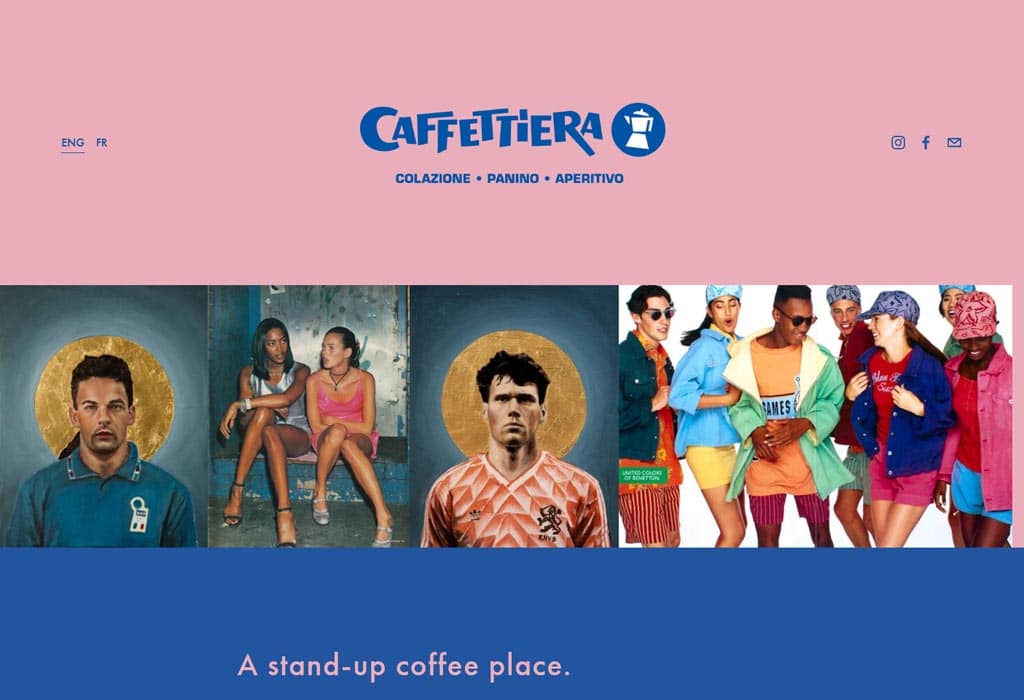 OCAFE
OCAFE is an eco-friendly and organic cafe in New York City. They work with the best ingredients and buy locally to support small farms.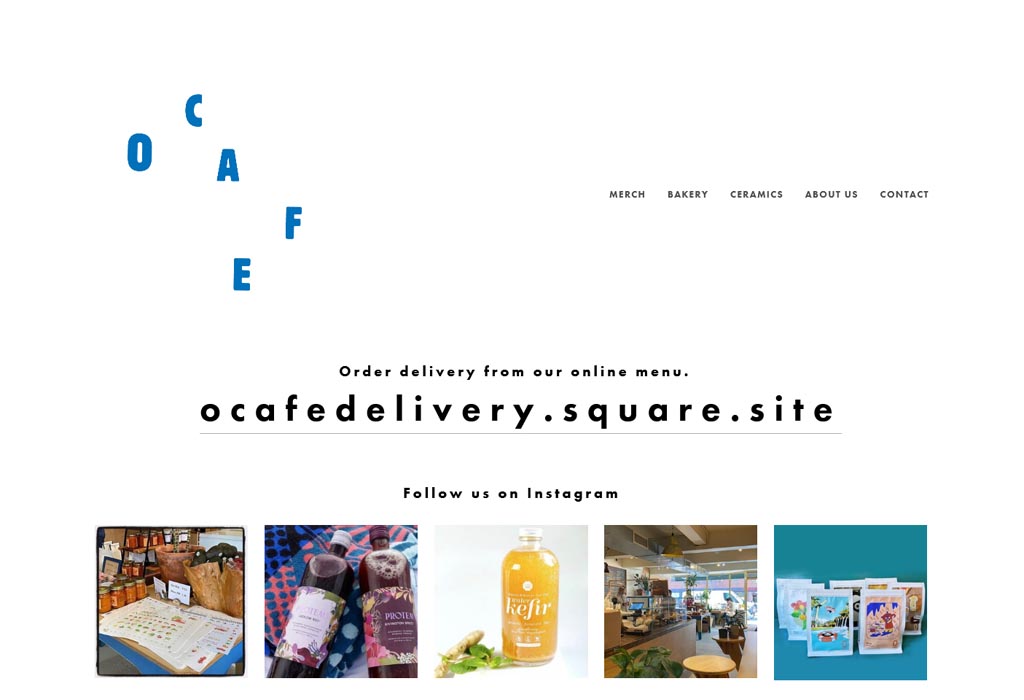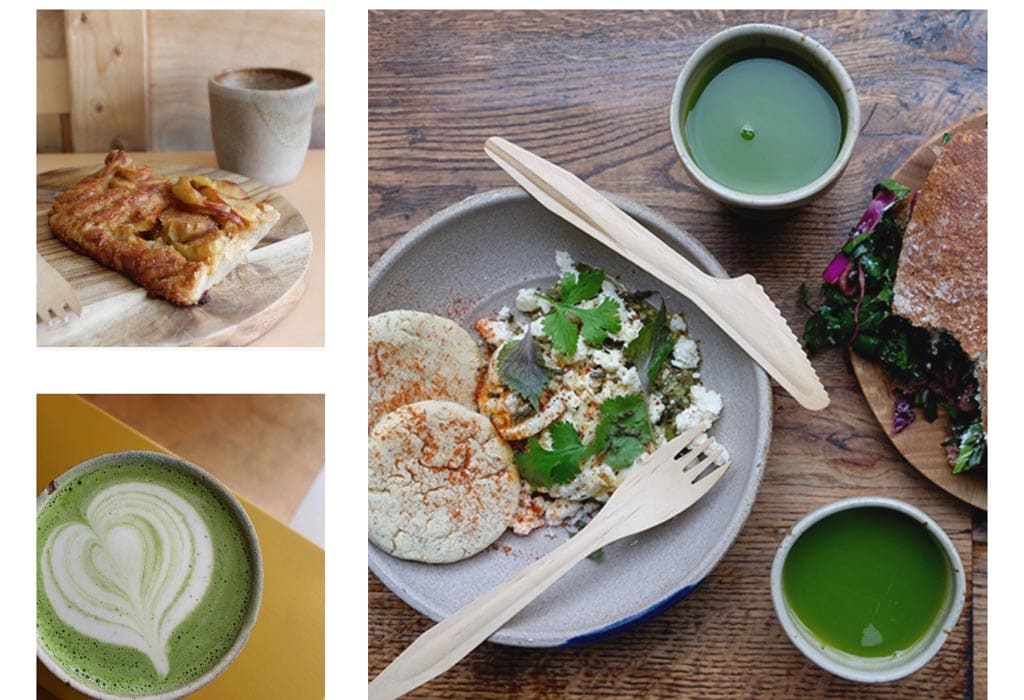 Conclusion: What Can We Learn From The Best Cafe Websites?
These examples have given us insight into what makes up an effective website design, including color, logo usage and appearance, navigation, prominent menu items, and content.
A few important topics that become very clear as we look at the examples here are:
Visual effect: Great cafe websites make their sites easy to navigate and easy to understand. A visual voice consistent with your coffee shop's brand allows your potential customers to quickly and easily understand what the site is about.
Contact information easy to find: Website visitors need to be able to find information quickly and easily. Visitors will expect to see your contact information upon landing on your coffee shop's site: Hours of operation, address, and phone number.
Include the right content: Do you include specific pages for your key services and about page. Is your website connected to your social media? Writing more content on a news or blog page will help your cafe show up higher on Google and other search engines.
If you are about to open a coffee shop I hope you found some inspiration to create your own cafe website or to improve an existing one.
Next I recommend the following posts: