If you're thinking about becoming a bar owner, there are a lot of choices to make. Do you want a specialty bar or something more general? There are so many options, and it can be hard to decide.
In this blog post, I'll take a look at 9 different types of bars that are popular right now. I'll give you a little information on each one and show you what kind of vibe they give off.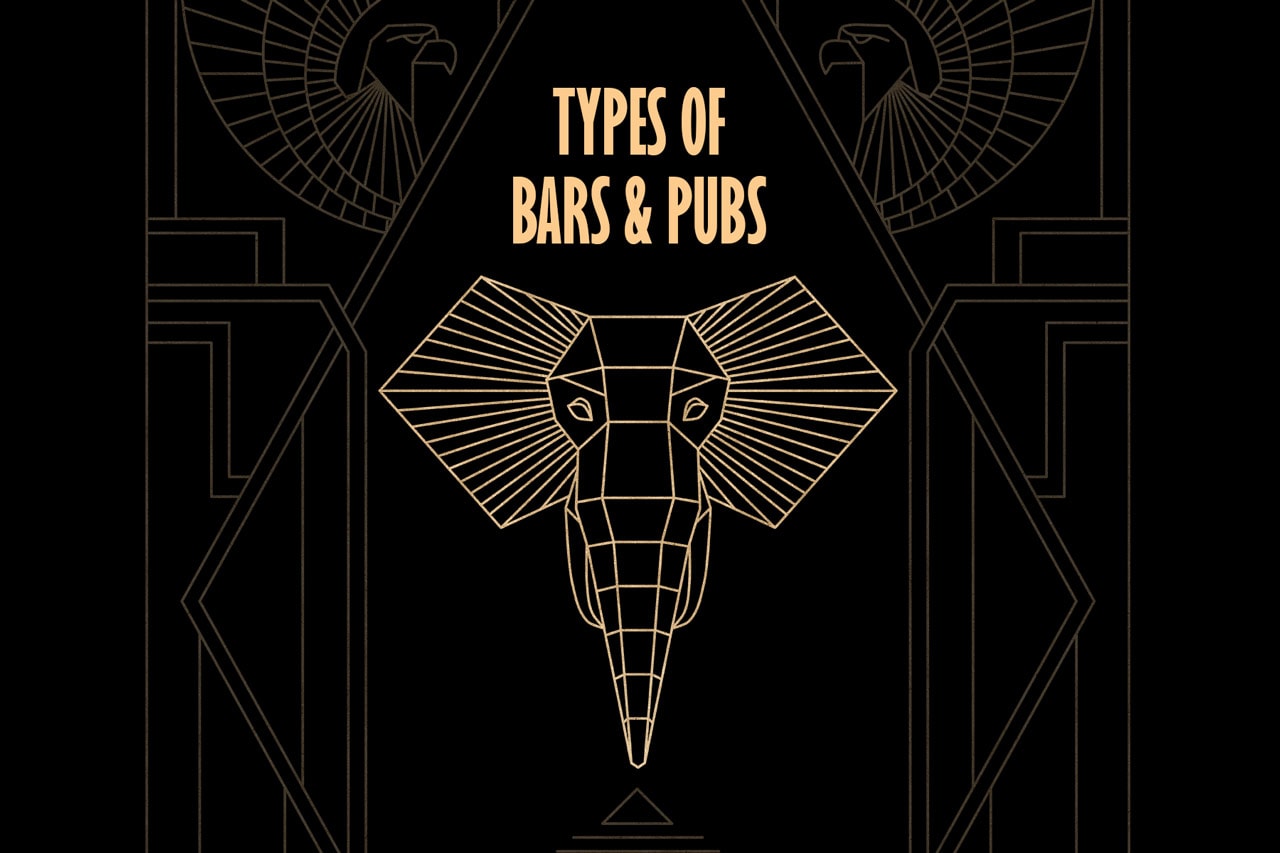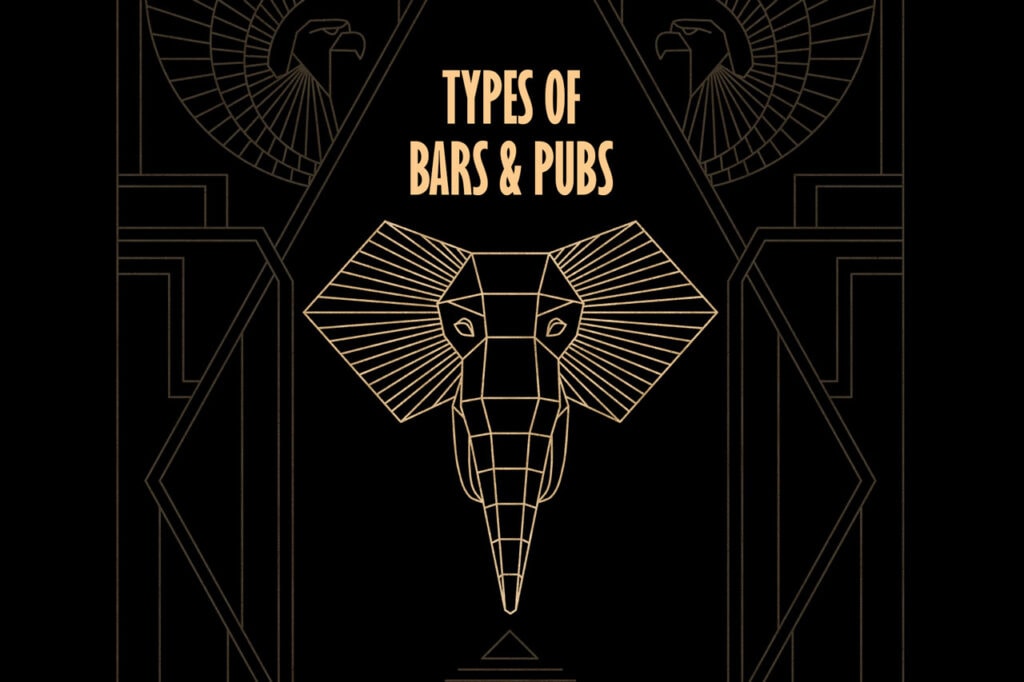 At the end of the article, I'll also provide some tips on how to start a bar or pub business.
Whether you're looking for inspiration or are just curious about the different types of bars out there, read on.

1). Start a Craft Cocktail Bar
2). Open a Wine Bar
3). The Speakeasy Bar Concept
4). The Brewpub Concept
5). Cocktail Lounge
6). The Dive Bar Concept
7). The English Pub
8). Irish Pubs
9). Sports Bars

1). Start a Craft Cocktail Bar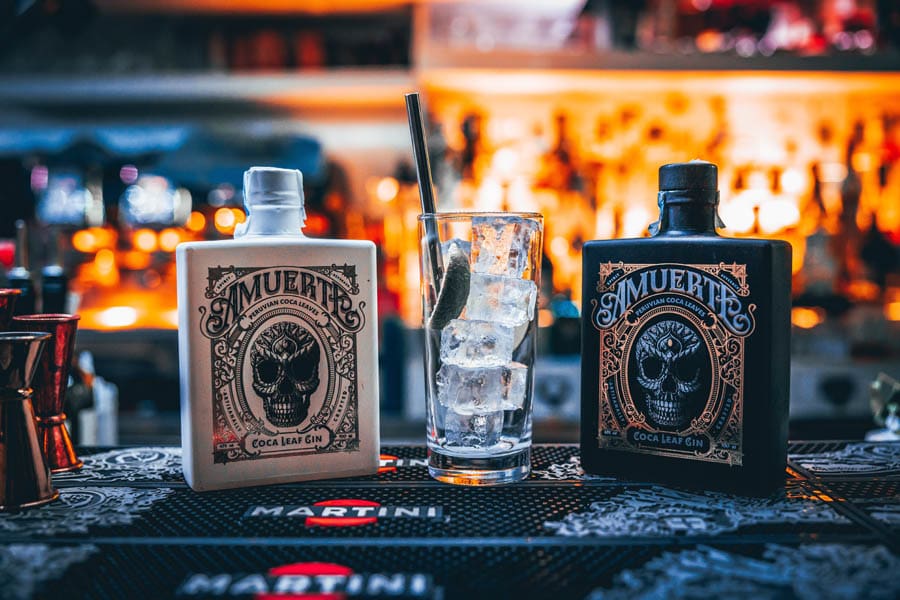 The craft cocktail bar is a relatively new and exciting addition to the world of drinking establishments. Craft cocktails are typically made with small-batch liquor and fresh, locally sourced ingredients. These bars often have creative names for their mixed drinks that are playfully named after pop culture references or puns.
The vibe of a craft cocktail bar is often trendy and sophisticated, focusing on the drinks themselves rather than the people drinking them.
Best craft cocktail bar example: Smuggler's Cove in San Francisco.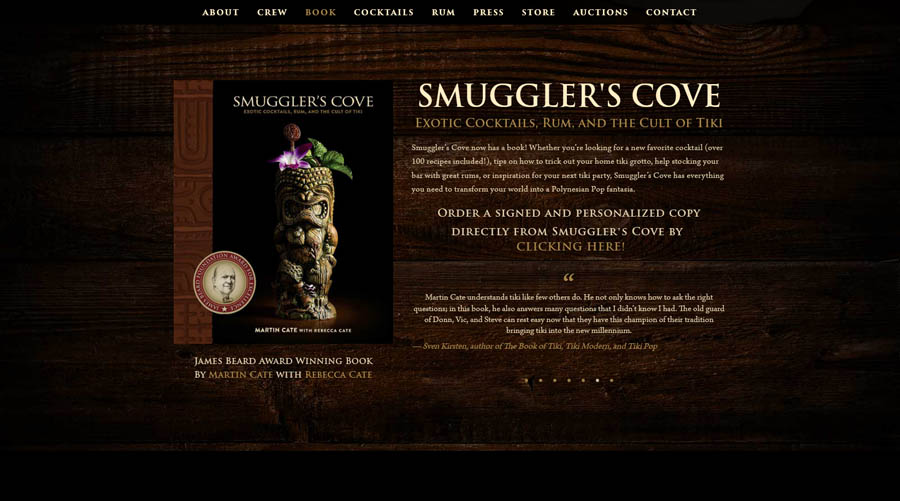 2). Open a Wine Bar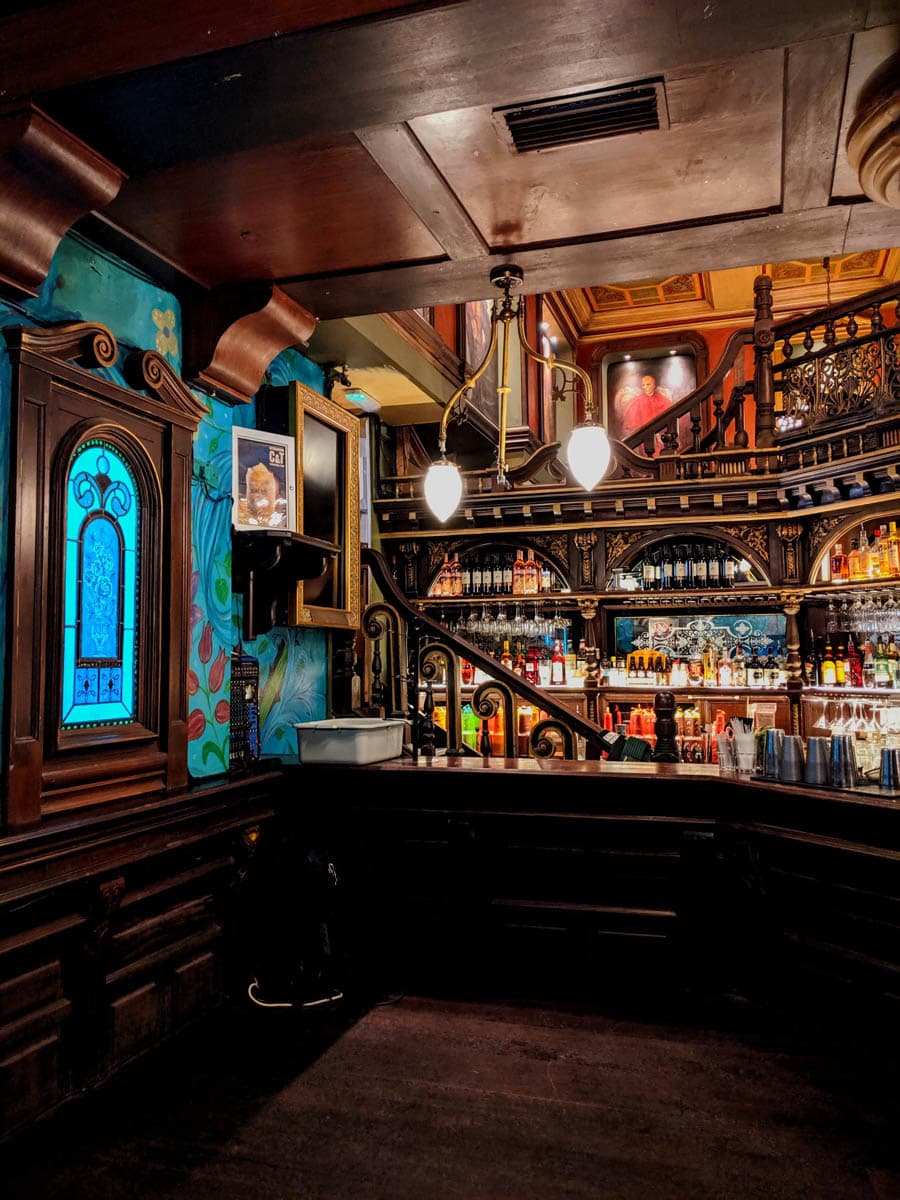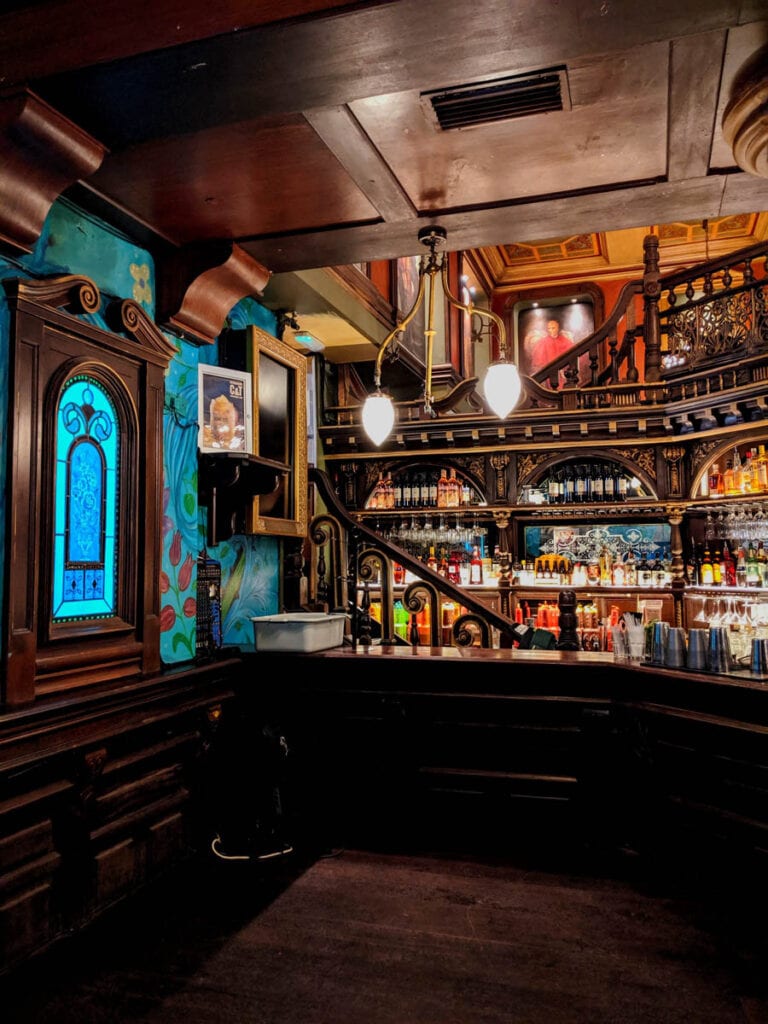 A wine bar is a perfect place for people who want to enjoy a good glass of wine without dealing with a crowded, noisy bar.
They usually have a large selection of wines from all over the world, as well as small plates of food to enjoy with your alcoholic drinks. Wine bars are often dimly lit and relaxing, perfect for winding down after a long day.
Best wine bar example: Barcelona Wine Bar.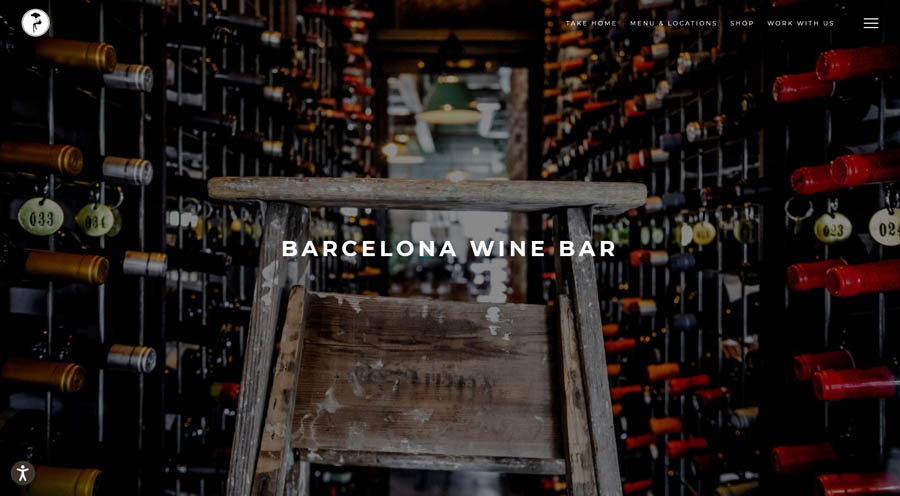 3). The Speakeasy Bar Concept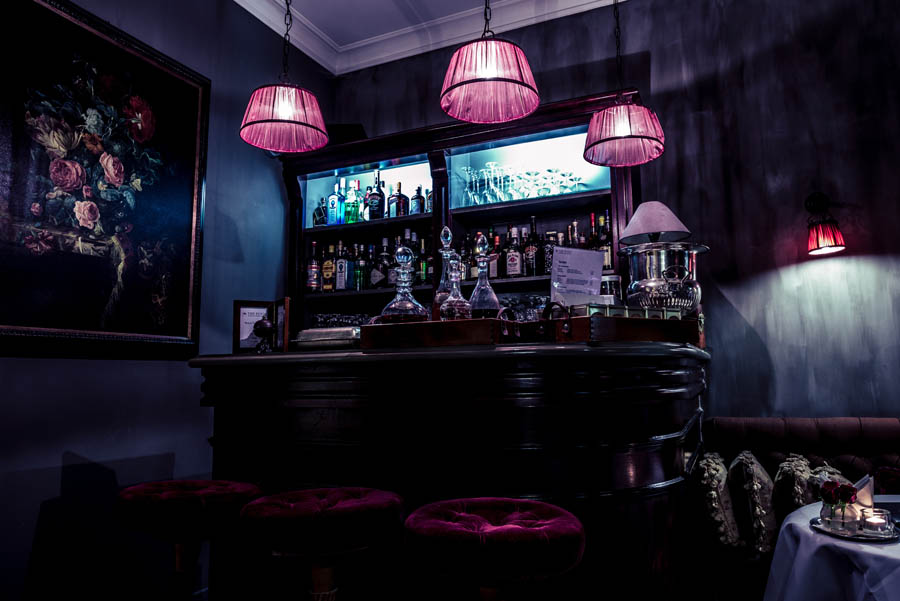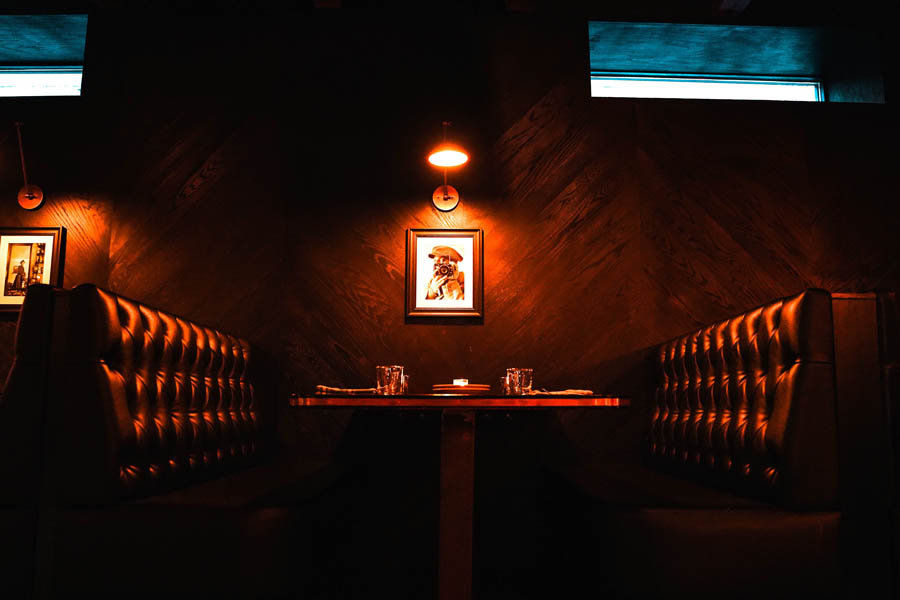 Speakeasy bars are themed after the '20s and '30s when alcoholic beverages were illegal to sell or produce in the US. These bars are often hidden in plain sight, with no signage or indication of a speakeasy.
The only way to find them is by knowing the right people or asking the right questions. Once you're inside, you'll find a dimly lit room with jazz music playing and bartenders serving up prohibition-era cocktails. Speakeasy bars are perfect for people who want to step back in time and enjoy a taste of history.
Best speakeasy bar example: Apotheke in NYC.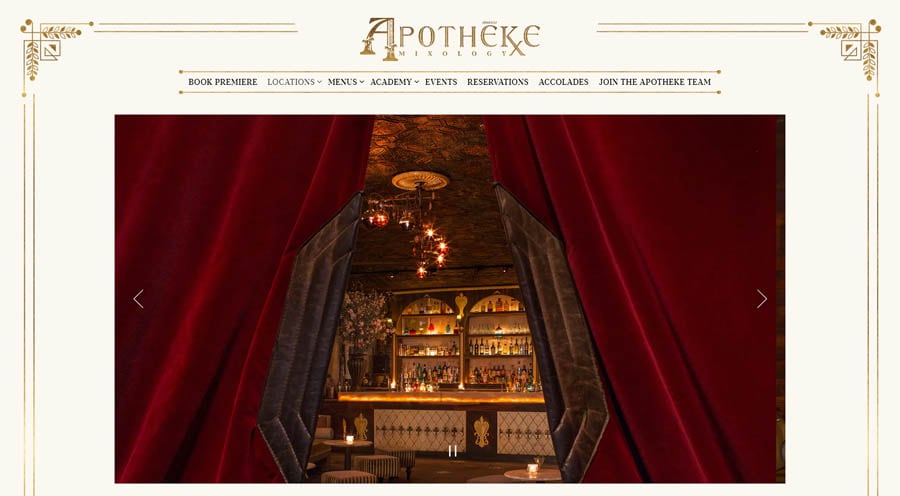 4). The Brewpub Concept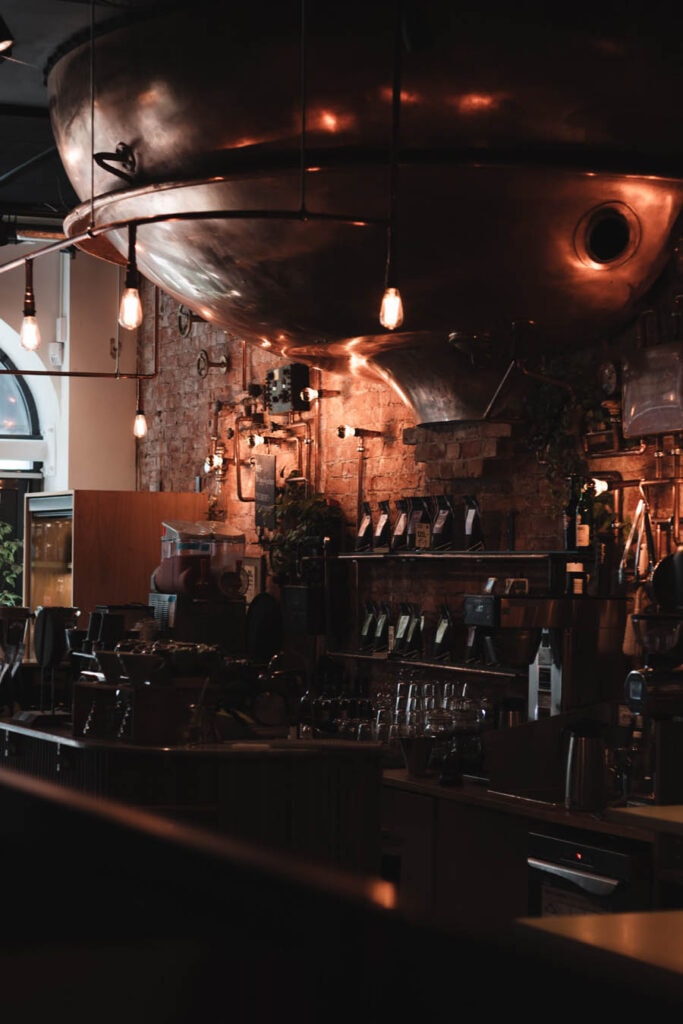 A brewpub is a pub that also produces its own craft beer. This type of bar is perfect for people looking to get into the brewing business or want to hang out at their local microbrewery.
The food and drinks are typically very similar to what you would find at your average pub, but with added beers on tap. (Also check out our list of cool craft brewery name ideas.)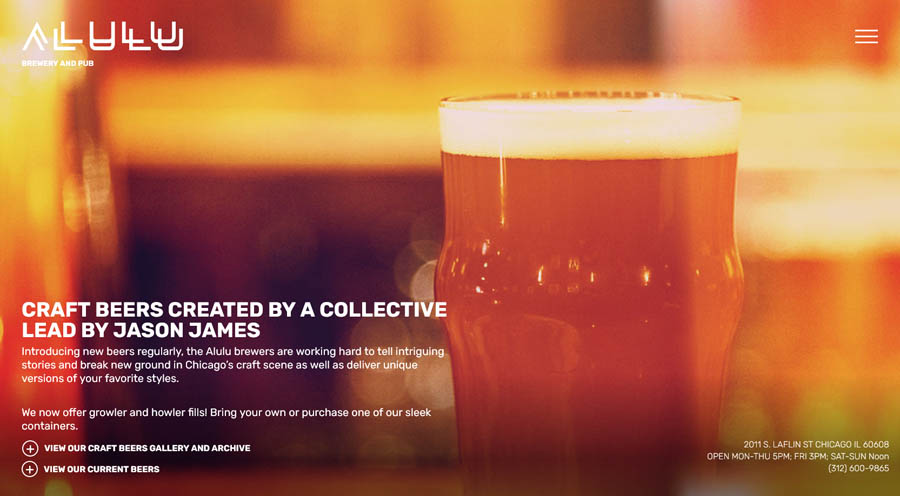 Example: Alulu Brewery and Pub – Chicago
You might also like: 6 Best Brewery POS Systems
5). Cocktail Lounge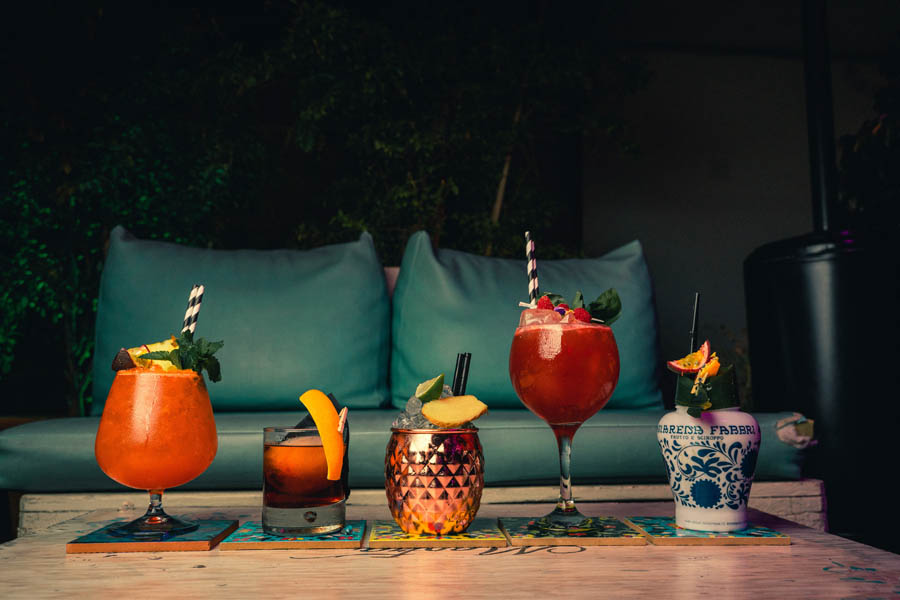 A cocktail lounge is typically very upscale and chic. They usually have unique, elegant drinks with complex mixes of flavors – think spicy ginger margaritas or apple pie martinis.
Cocktail lounges are perfect for people who want to feel like they're experiencing something special when drinking a mixed drink with alcohol.
Best cocktail lounge bar example: Velveteen Rabbit in Las Vegas.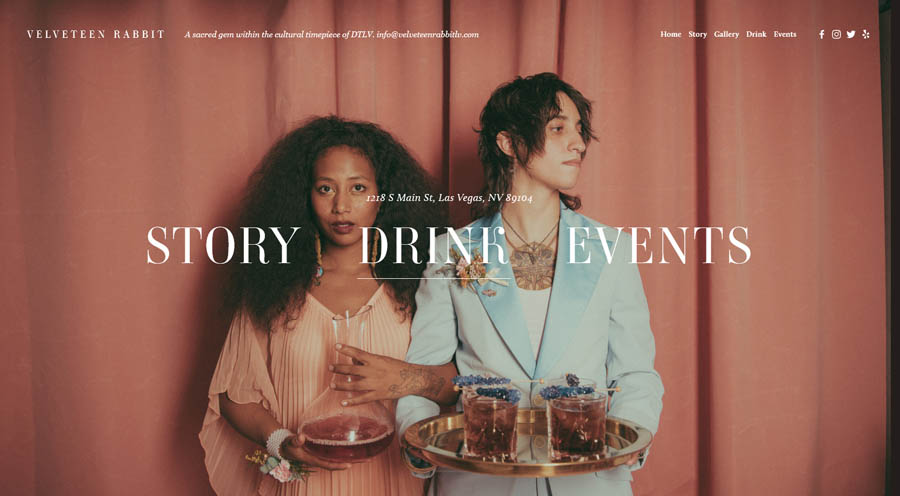 6). The Dive Bar Concept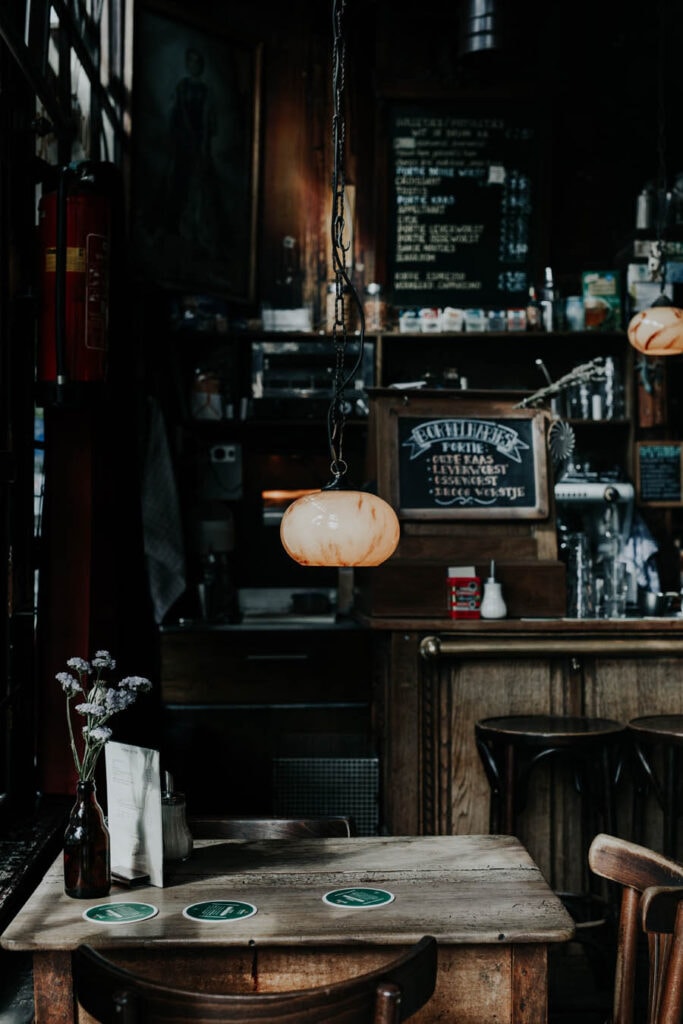 The dive bar is a classic drinking establishment that has been around forever. This type of neighborhood bar is often very simple, with little to no food offerings and not much decor – just a long bar, some stools, and maybe a dartboard or two.
The dive bar patrons are usually made up of regulars – people who have been coming for years and eventually become a part of the decor themselves. Dive bars are all about being laid back, having cheap drinks, and having good times with friends.
They're usually dark and worn, but that's part of their charm. The food is typically pretty average, but the drinks are where it's at.
Best Dive Bar example: Double Down Saloon, Las Vegas.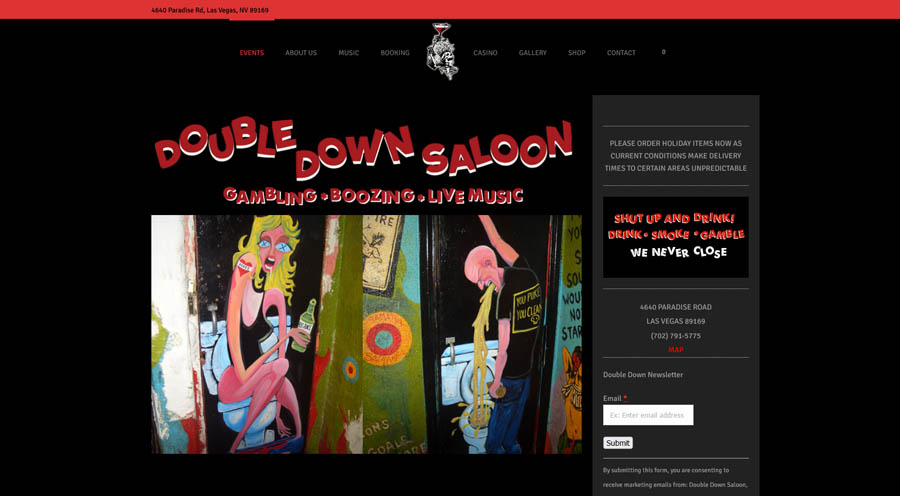 7). The English Pub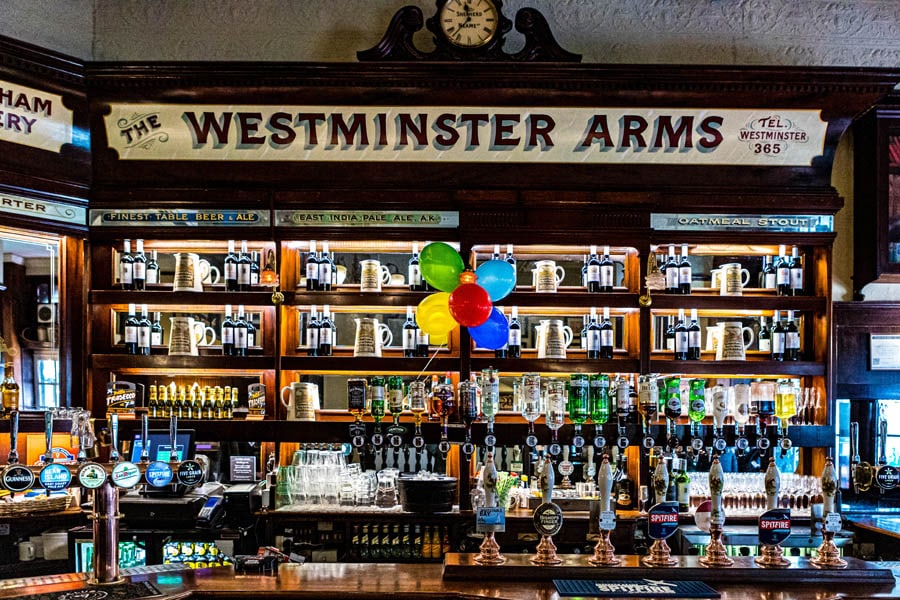 A pub is a casual bar with simple food and drinks. They are perfect for grabbing a pint after work at happy hour or stopping by on your way home from shopping. The vibe of a traditional English pub can be rowdy, but they are also an ideal place to meet up with friends for the afternoon to catch up over some good beer.
Best British pub example: Mr. Fogg's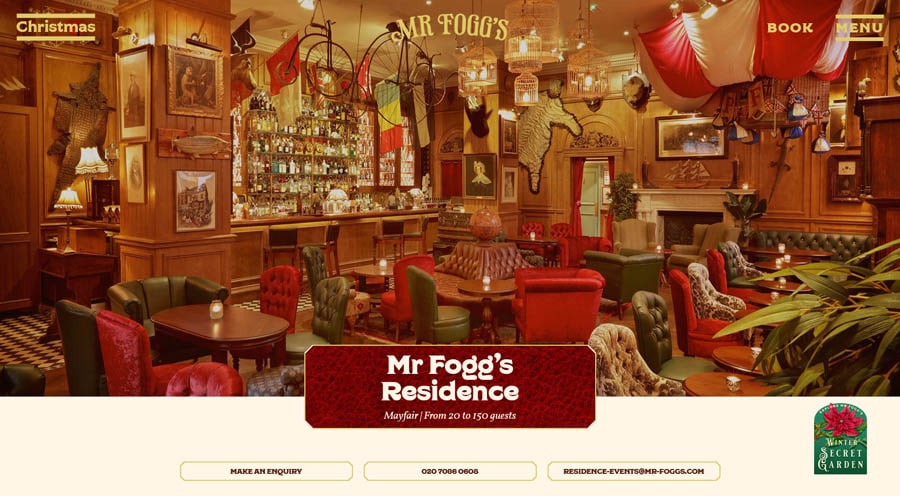 8). Irish Pubs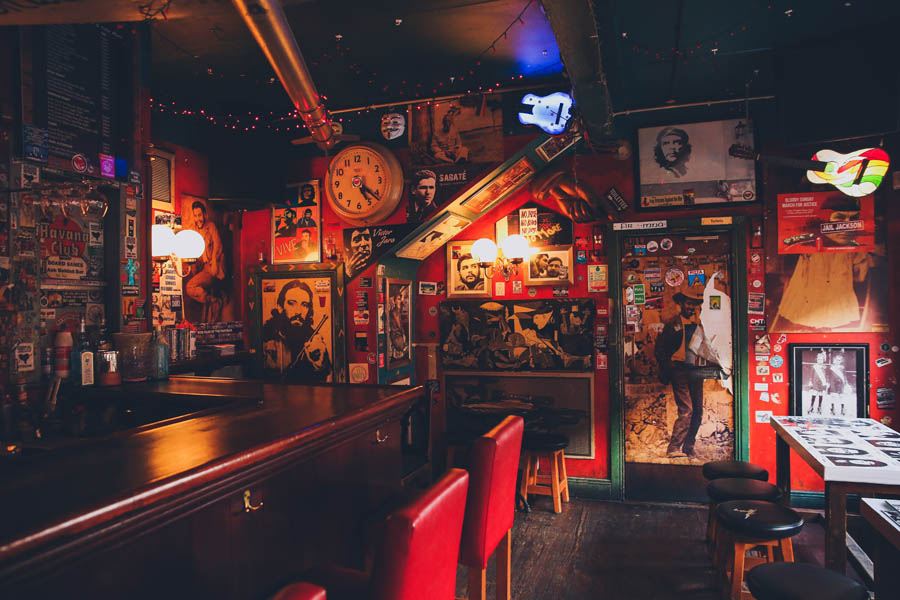 Irish pubs are the perfect place to go if you're looking for a casual night out with friends. Traditionally, the Irish pub is a place to get good food, great beer and enjoy some live music while you're at it.
The food tends to be hearty and filling – think mash or shepherd's pie. Irish pubs are perfect for large groups who want to have fun without breaking the bank.
Best traditional Irish pub example: The Stag's Head, Dublin.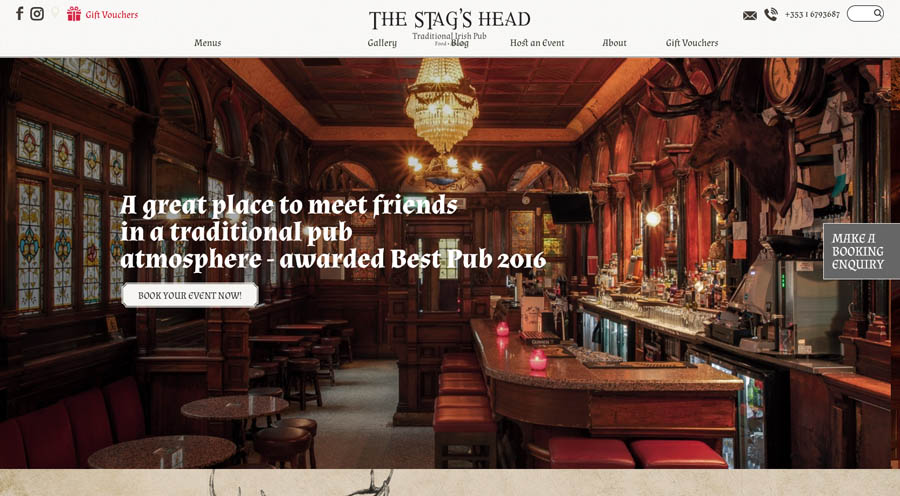 9). Sports Bars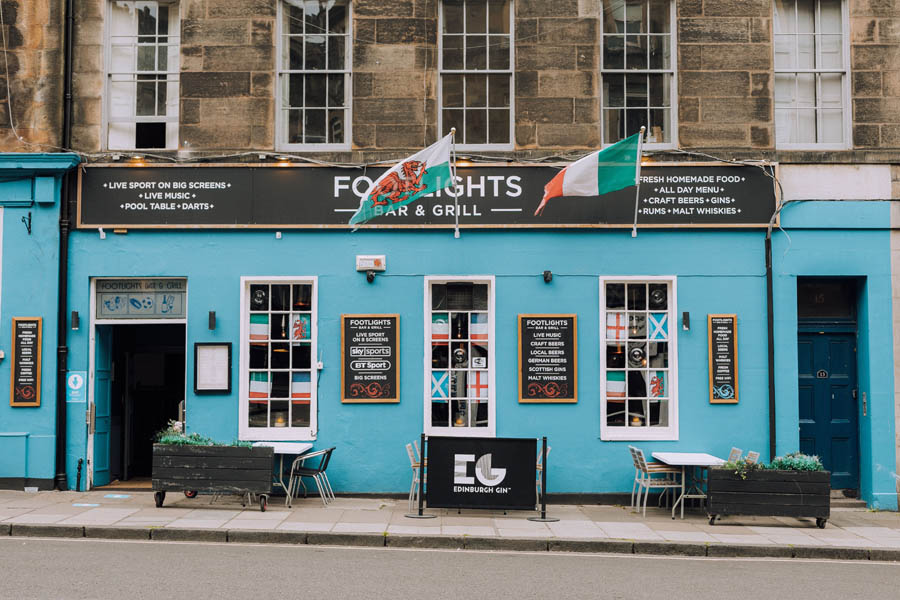 Sports bars are designed to be the go-to place for watching games and meeting with friends. Many of them have multiple TVs throughout the bar so that you can watch all your favorite teams at once.
The food and drink are typically classics like burgers, wings and draft beer. They are perfect for patrons wanting to grab a few beers with buddies after work or catching up on the big game.
8 Quick Tips on How to Start Your Type of Bar Business
If you're interested in starting a bar or pub, here are some tips to get you started.
1). Bar Market Research
First, you should do some research about bars. Find out what bars are popular in your area and how much it costs to open a bar like that. This will help guide the rest of your decisions as you start up the business. Plus, you'll need to find a good location for your bar, so doing your homework now will help you find a great place later.
2). Develop a Business Plan and Mission Statement
Before you start a bars business, it's a good idea to have a clear vision of what your bar will be. What kinds of drinks and foods does it serve? How much should the cover charge be? Is there live music or entertainment planned? Figure out all these details for your bar now.
It would help if you also came up with a Mission Statement for your bar. This is a statement that sums up what your bar stands for and why it exists. It can be something as simple as "We provide a fun and relaxed atmosphere for our customers" or "Our bars specializes in craft beers". Your bar's mission statement should fit in with your business plan and help reinforce it.
3). Branding Your Bar Concept
Branded concepts have personas. Whether it comes from a mascot or the brand's style of service, it's there. It's everything from the way the bartender serves you to your bars interior design and atmosphere. It is up to you to develop your bar brand and give it a public face.
4). What Will You Call Your Bar?
It's critical and challenging to choose the proper name. Our bar names ideas list might assist if you don't have a specific name in mind.
5). Establish an Online Presence for Your Bar
Be sure to set up a bar website and social media accounts. Use these channels to post pictures of your bar, menus, upcoming events, staff, and more.
6). Partnership Opportunities
If you're going to start a bar, then now is the best time to find potential partners that can bring something unique or different from what anyone else can offer. You want people who have strengths where you lack them so that the bar business is as strong and successful as possible.
7). Finding Bar Staff
One of the most important aspects of running a bar is staffing it with the right people. You'll need bartenders, servers, and security staff, to name a few.
Make sure you're hiring people who are passionate about their bars jobs and will provide exceptional service to bars customers; they are what makes or breaks it, according to reviews online.
It's also a good idea to offer your bars staff incentives such as bonuses or paid days off for outstanding work. See our post on finding restaurant staff.
8). Marketing Your Bar
Finally, you want people in the community to know about your bar so they can come to try it out and spread the word about how great it is. You can use bar marketing strategies to help get the word out, but nothing beats having a great location near an area with lots of foot traffic.
You might want to read our guide on starting a restaurant with no money. Many of the tips also apply to bars.
Conclusion
So, now that you know about all the types of bars and pubs you can open, which type would be the best bar and perfect fit for your interests? You may have had some ideas about the different types of bars before, but now you should have a better picture.
If you are looking to invest in a lucrative new business, look no further than the bar and pub industry. There's no doubt that the profitability of bars and pubs is boosted by the emergence of craft beers and other niche products. Still, the most successful businesses will have a firm grasp of all of their costs, and they'll know how to market their establishment effectively.
Now that you have some idea of what it takes to open a bar business, it's time to start planning.
Here are some other bar marketing and business resources: