Are you thinking about becoming a bartender? Or, maybe you're looking for a refresher course to update your skills?
Regardless of your experience level, there is some excellent online bartending training that can fit your needs.
In this post, we'll look at some of the best options available and explore what each program has to offer.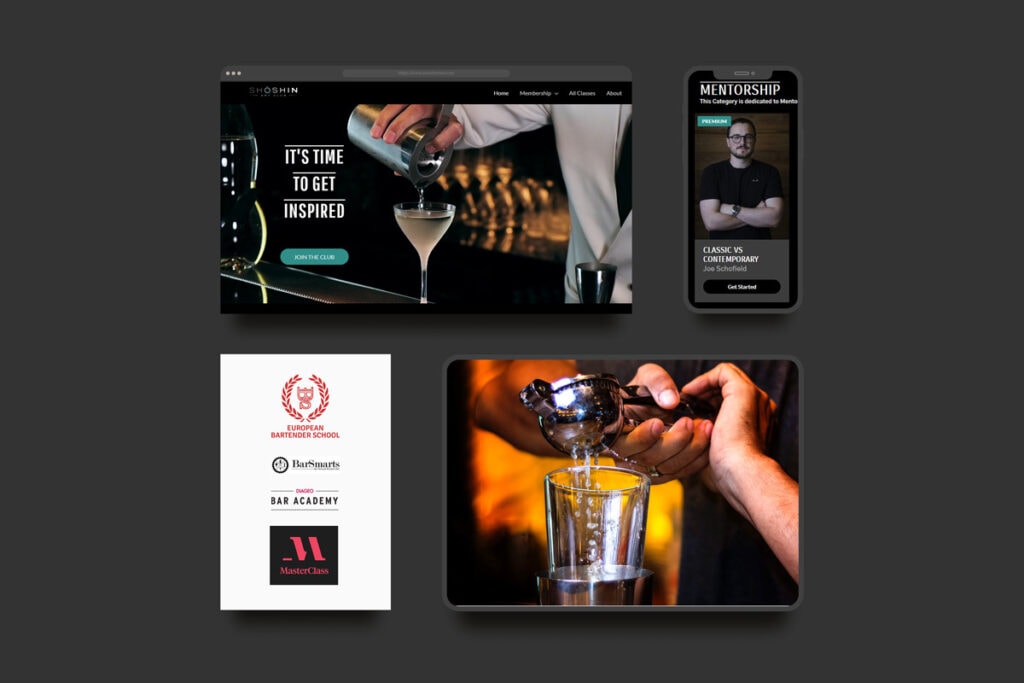 Also, if you are a bar owner, you can be the best bartender or mixologist in your town, but if your staff isn't up to snuff with their bartending knowledge, it can harm your business. Imagine sitting down at your favorite bar and asking for a Moscow mule only to have the bartender try to give you a screwdriver.
Here are my top picks for the best online bartending schools. (click link to jump to section)
1. Shōshin Art Club – The best choice for bartenders seeking inspiration from a wide variety of top bar professionals.
2. A Bar Above – Best for enthusiasts and bartenders who want to learn how to create new original drinks.
3. JERRY Online Certificate Programs – Best affordable training for larger teams at bars and other food & beverage providers.
4. Diageo Bar Academy – Best for students looking for training covering bar technique, customer service, and hospitality training.
5. MasterClass – Mixology MasterClass With Lynnette Marrero & Ryan Chetiyawardana – Best for unique takes on classic cocktail recipes.
6. Ananas Academy – Best for bar owners and managers for staff onboarding and training.
7. European Bartending School Online Bartending Course – Best for affordable, easy-to-use online training to get started in the industry.

1. Shōshin Art Club
Shōshin Art Club is the creation Valentino Longo, an award-winning Italian mixologist. Valentino created Shōshin Art Club as part of Bombay Sapphire's Most Imaginative Bartender program. The finalists had to develop three unique cocktail recipes and an innovative business project.
The Shōshin Art Club was chosen as the competition's overall winner giving Valentino the title of Most Imaginative Bartender 2020 and a creative grant that allowed him to make it a reality.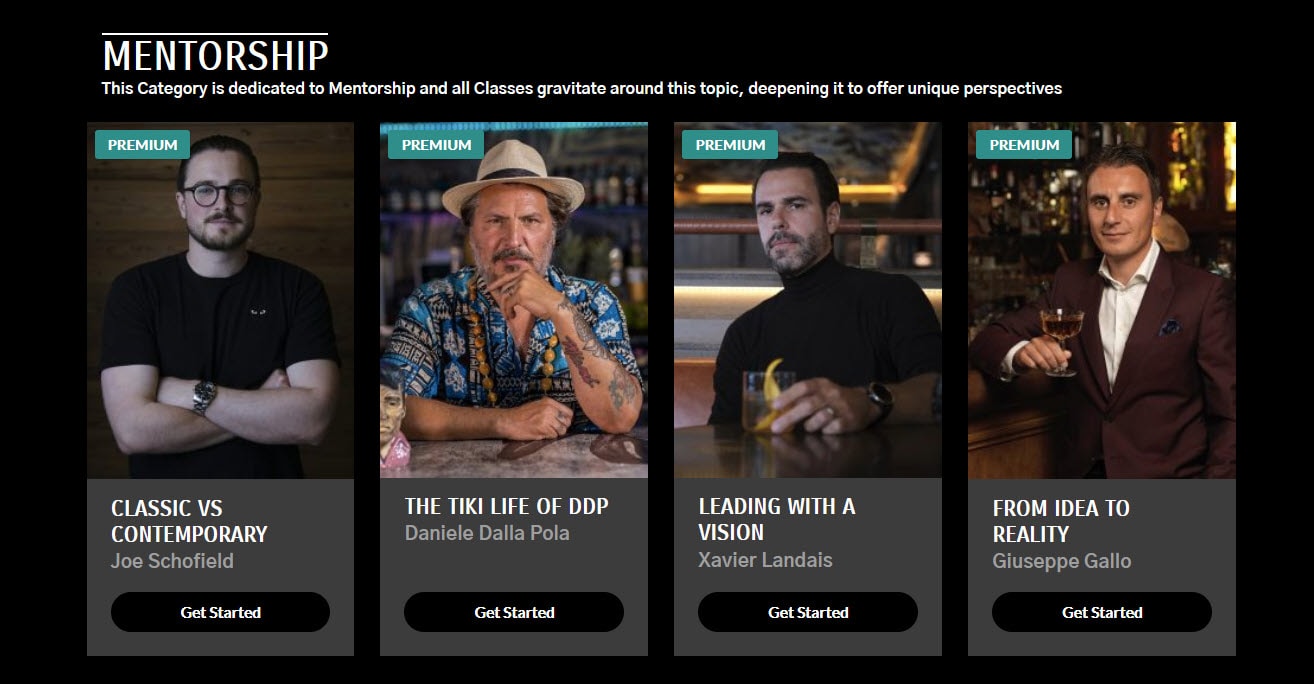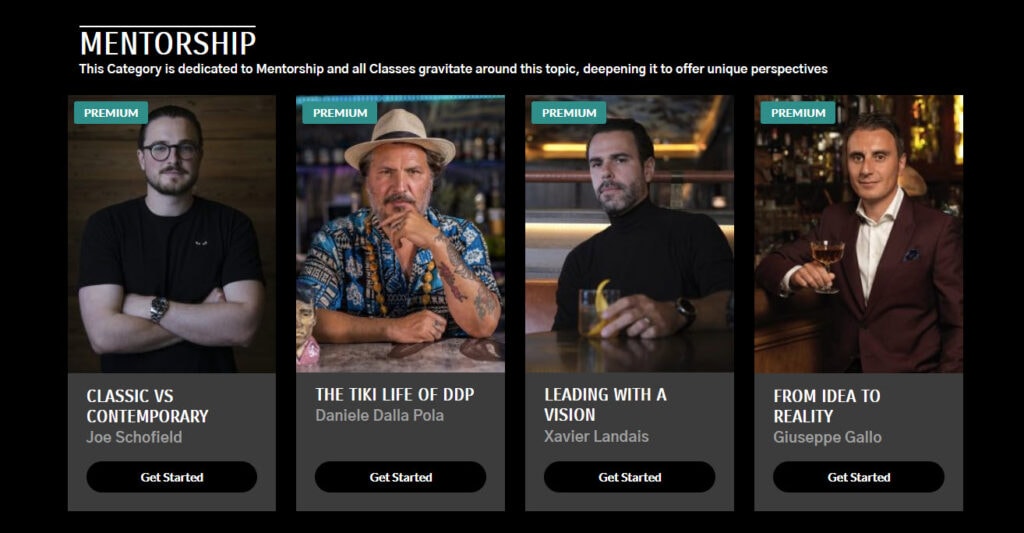 Shōshin Art Club offers subscribers the chance to explore essential bar-related topics such as product knowledge, techniques, leadership, and mentorship. New courses are regularly added to the platform.
Some examples of the many courses are: (see previews at links below)
International Bartending by Michele Mariotti, who has tended bar at the American Bar at The Savoy. Michele teaches you how to pursue your international career and guides you through the fundamentals that helped make him a famous mixologist.
How to create a world-class cocktail menu by Martin Siska, Bar Manager at Scarfes Bar.
When Tradition Meets Innovation by Erik Lorincz, founder of Kwānt in London. Kwānt was included on the World's 50 Best Bars list.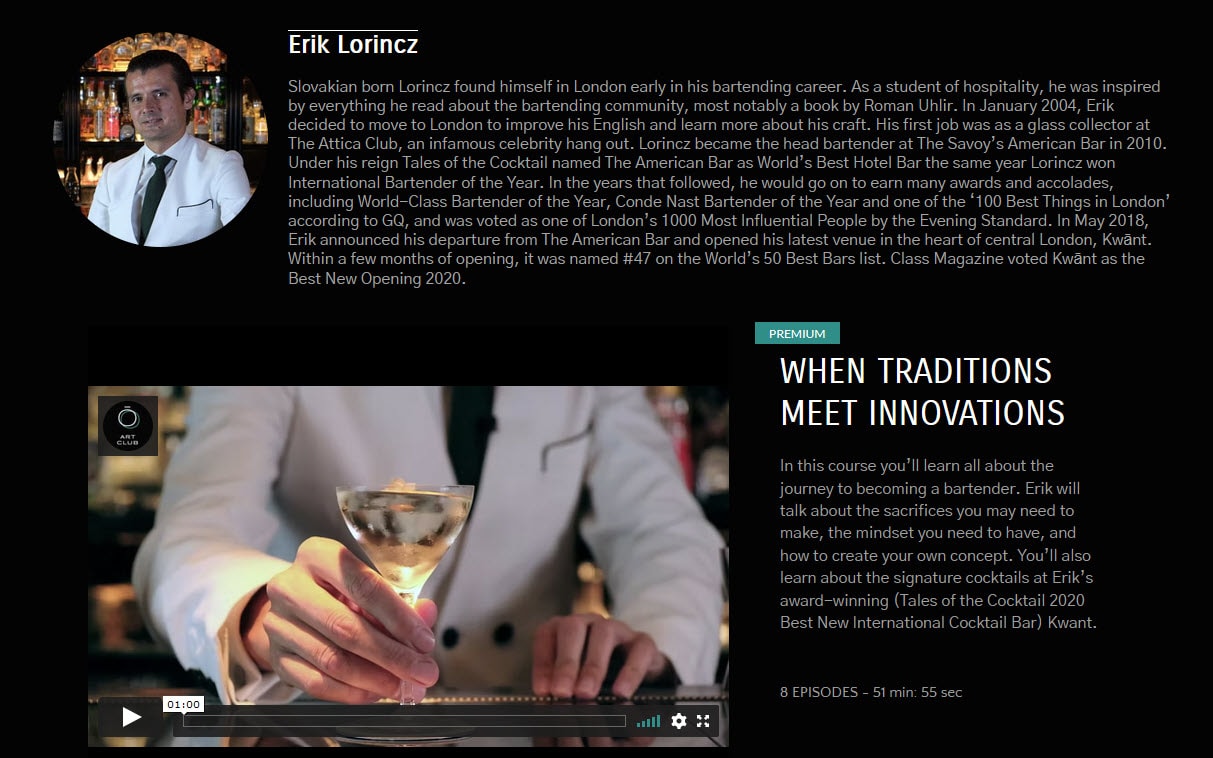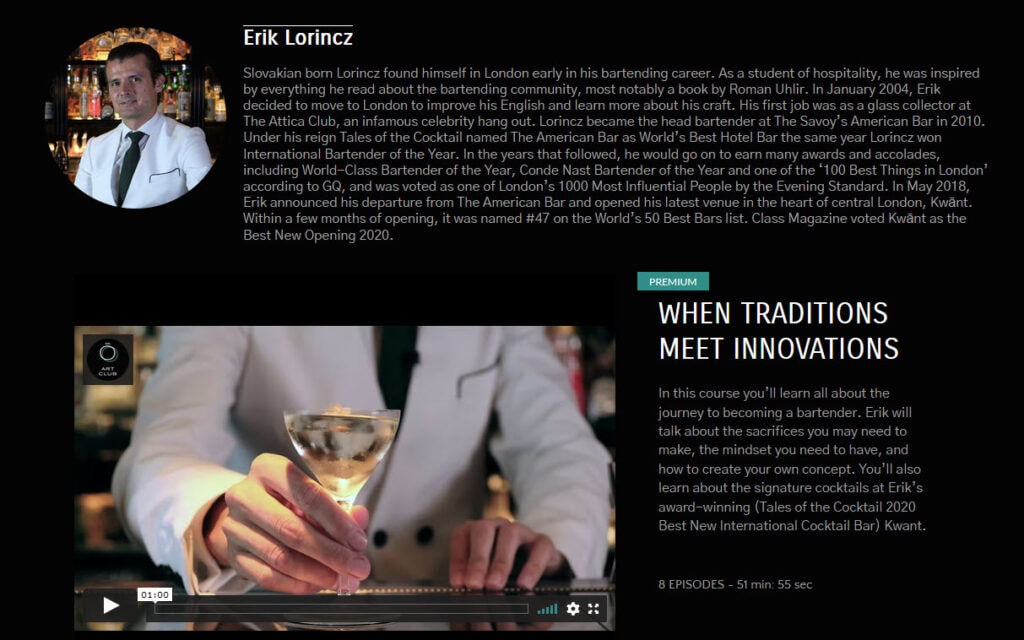 What We Like About Shōshin Art Club
Focuses on bartending as an art form but also with plenty of business advice
The production value of the classes is very high, and every session resembles sitting at the bar with these experts, soaking up their expertise, suggestions, and advice on each topic
This program is flexible, allowing you to work at your own pace and learn at your leisure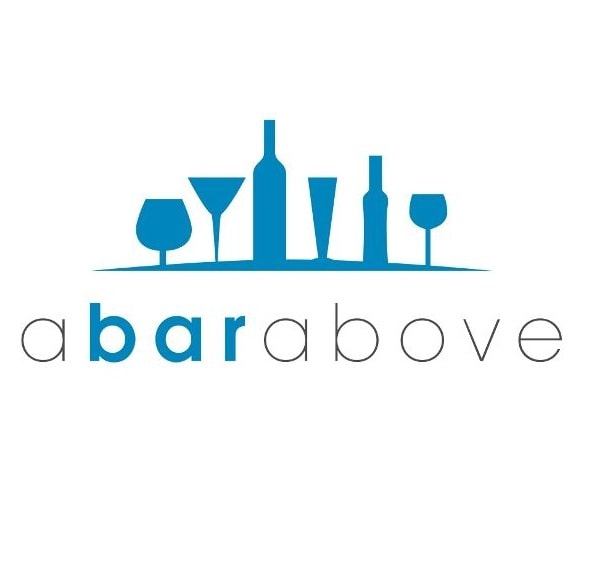 3. A Bar Above – Online Mixology Certification Program
The Mixology Certification from A Bar Above is a detailed course designed to teach you how to create your unique cocktails.
The certification includes two in-depth courses and a two-part final exam. In this first session, you'll discover everything about the many sorts of ingredients and goods used in the bar, as well as their flavor profiles and how to employ them.
The second section, Master Balance & Tasting and Mixology 101 contains a wealth of information on balance and taste. You'll also discover how to plan your cocktails out on paper ahead of time rather than wasting product.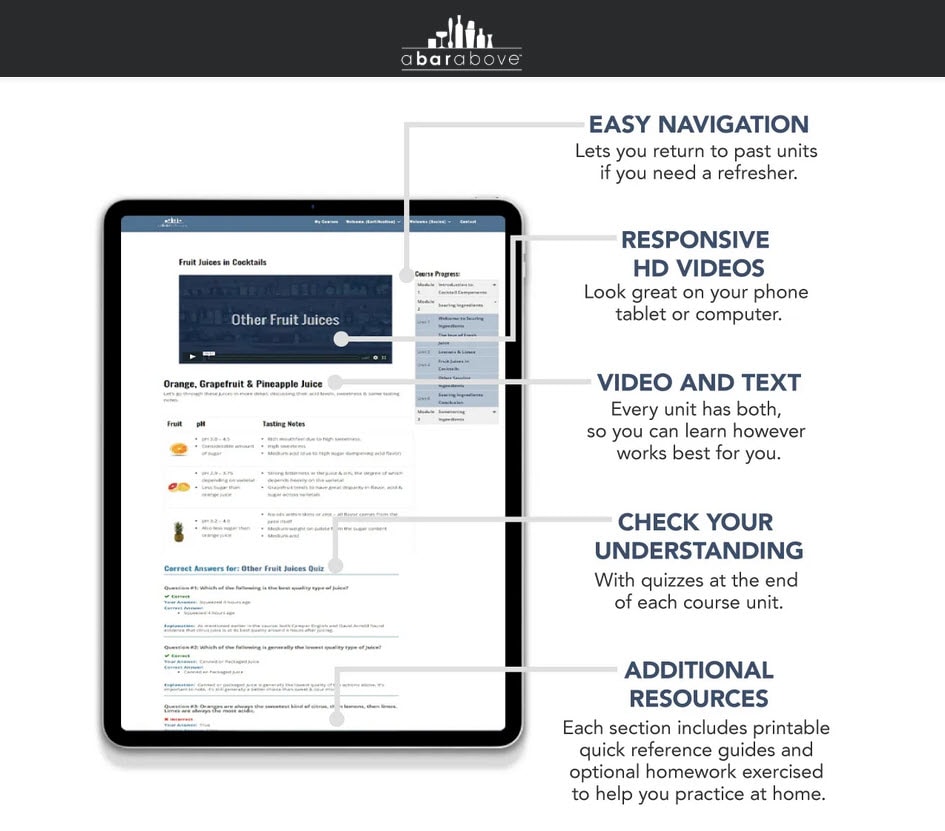 To earn your certification, you must pass a timed one-hour, multiple-choice exam covering fundamental concepts and a hands-on exercise developing an original drink using the techniques taught in the class.
What We Like About A Bar Above
The Mixology course is perfect for people who already know how to bartend and wish to learn more advanced techniques for creating their unique drinks.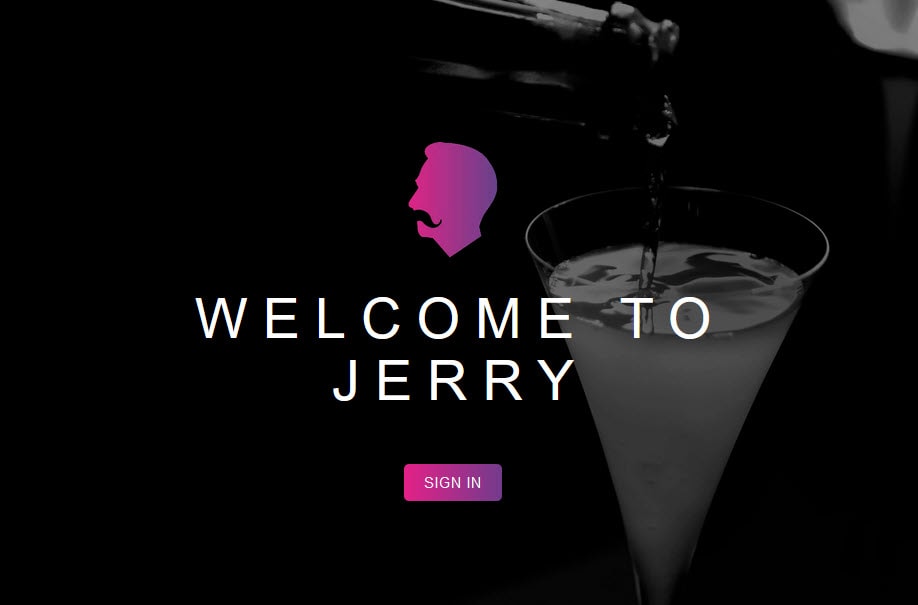 4. JERRY Online Certificate Programs
JERRY is an online education platform for food and beverage professionals inspired by Jerry Thomas, father of modern bartending and author of the first known cocktail recipe book.
JERRY has hundreds of online courses across a wide range of topics, from bar techniques to management and leadership. They also have five certification programs for bartenders and food service staff.
A subscription costs $10 a month, and members get access to all of Jerry's courses. Although it's marketed as a bar training course, the low price makes it available to anyone.
What We Like About JERRY
A wide range of topics taught by expert bartenders from around the world
Suitable for larger teams and foodservice operators
Very affordable

5. Diageo Bar Academy E-Learning
The Diageo Bar Academy was founded by one of the world's largest spirits companies in 2011 to give licensed bar education throughout Asia Pacific.
Diageo is regarded as one of the most thorough bar training programs available. High-skill cocktail techniques, service skills, product knowledge, and business management are all part of the curriculum.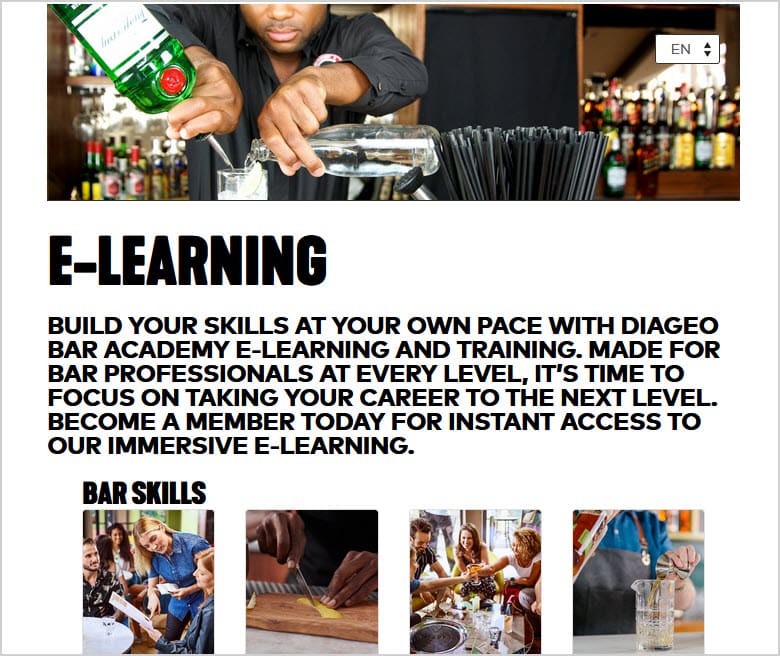 The program has now trained more than 115,000 bar staff worldwide and expanded to more than 40 nations.
All trainers are WSET certified in spirits, with many successful years working as bartenders, bar managers, and consultants.
What We Like About Diageo
It covers all aspects of the bar business, including operations and customer service and mixology and spirits knowledge
Diageo also serves as a global network for bar professionals
Diageo offers both in-person and online courses with academies in numerous countries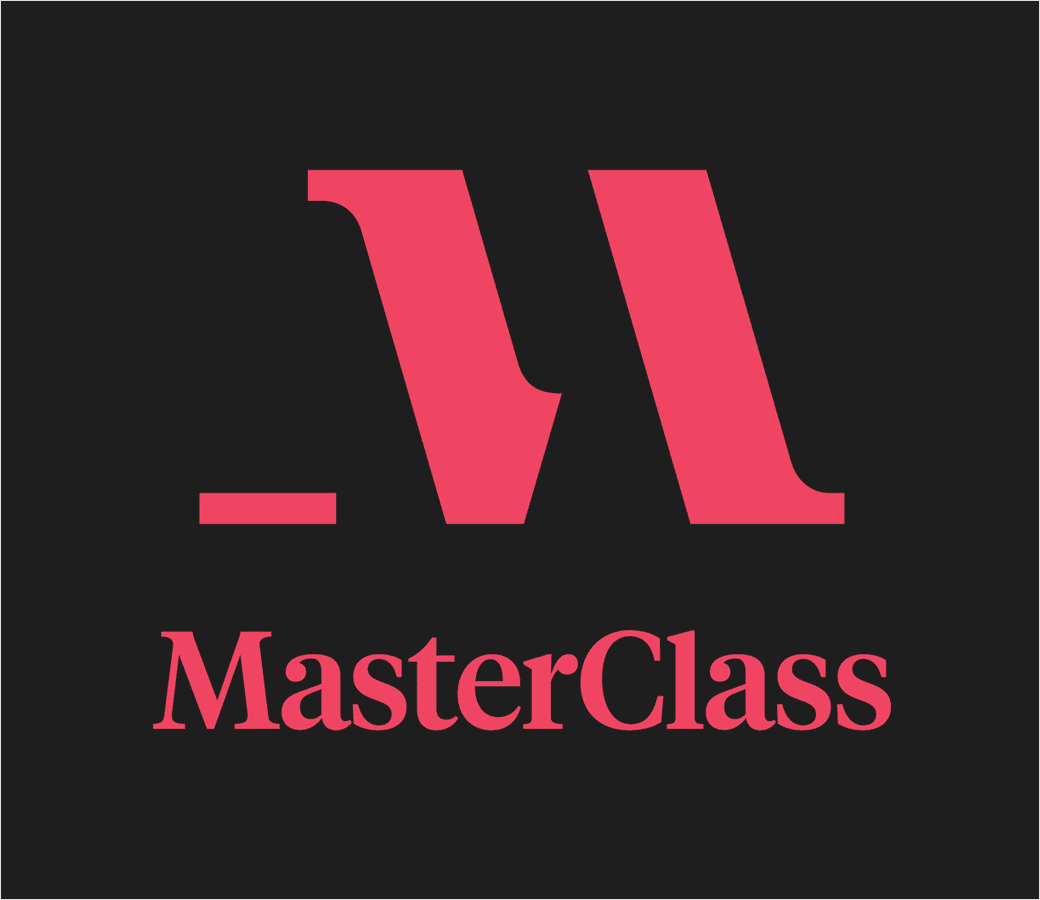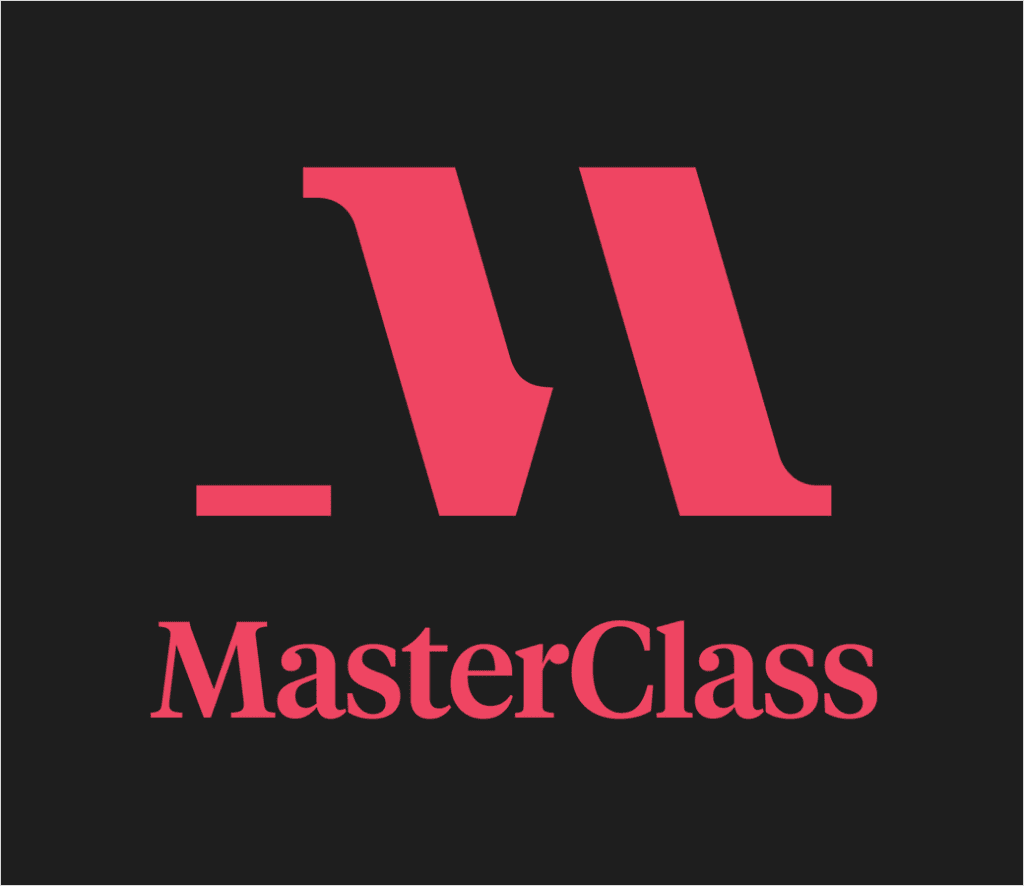 6. MasterClass – Mixology MasterClass With Lynnette Marrero & Ryan Chetiyawardana
MasterClass is an online learning platform that features top experts such as Wolfgang Puck, Malcolm Gladwell, and Yo-Yo Ma.
In this Mixology Masterclass, world-class bartenders Lynnette Marrero and Ryan Chetiyawardana (also known as Mr. Lyan) will show you how to make unique cocktails.
Lynnette is a James Beard honoree and co-founder of the Speed Rack bartending competition. Ryan was the founder of Dandelyan, named the world's best bar in 2018 by World's 50 Best Bars.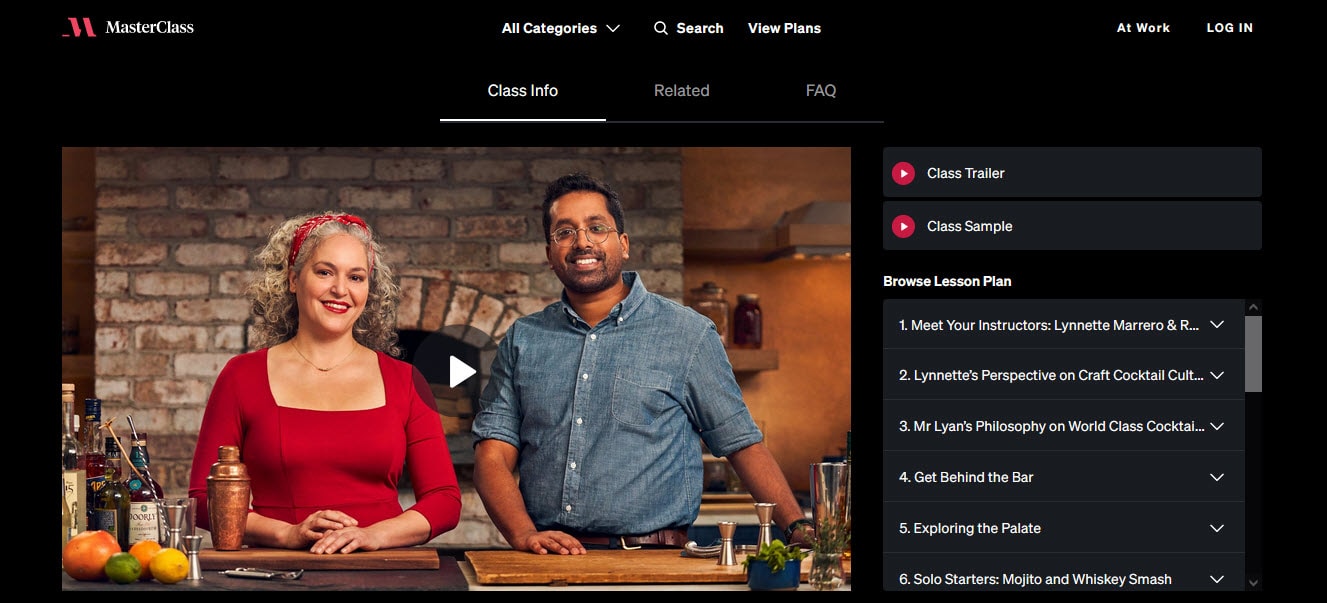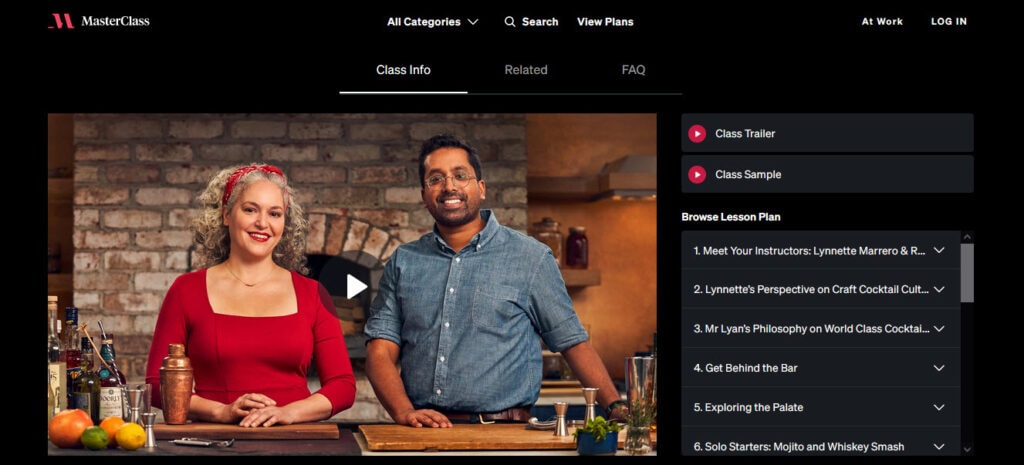 The 17 hands-on lessons dig into topics like stocking a home bar, determining your palate preferences, egg white sours, classic mixed drinks to add to your repertoire, pre-batched libations, and inventive methods for balancing tastes with a variety of spirits and bitters.
They've got a slew of recipes, including Lynnette's punch called the Llama del Rey, which contains a variation on a Peruvian classic.
Using a monthly subscription, you can access this MasterClass course and all others for $15 per month.
Why We Like the MasterClass Mixology Course
Learn to make over 20 unique cocktails based on classic recipes
Lots of insider mixology tips and tricks
A subscription also gives you access to all other MasterClass courses
Sign up for the MasterClass Mixology Course here.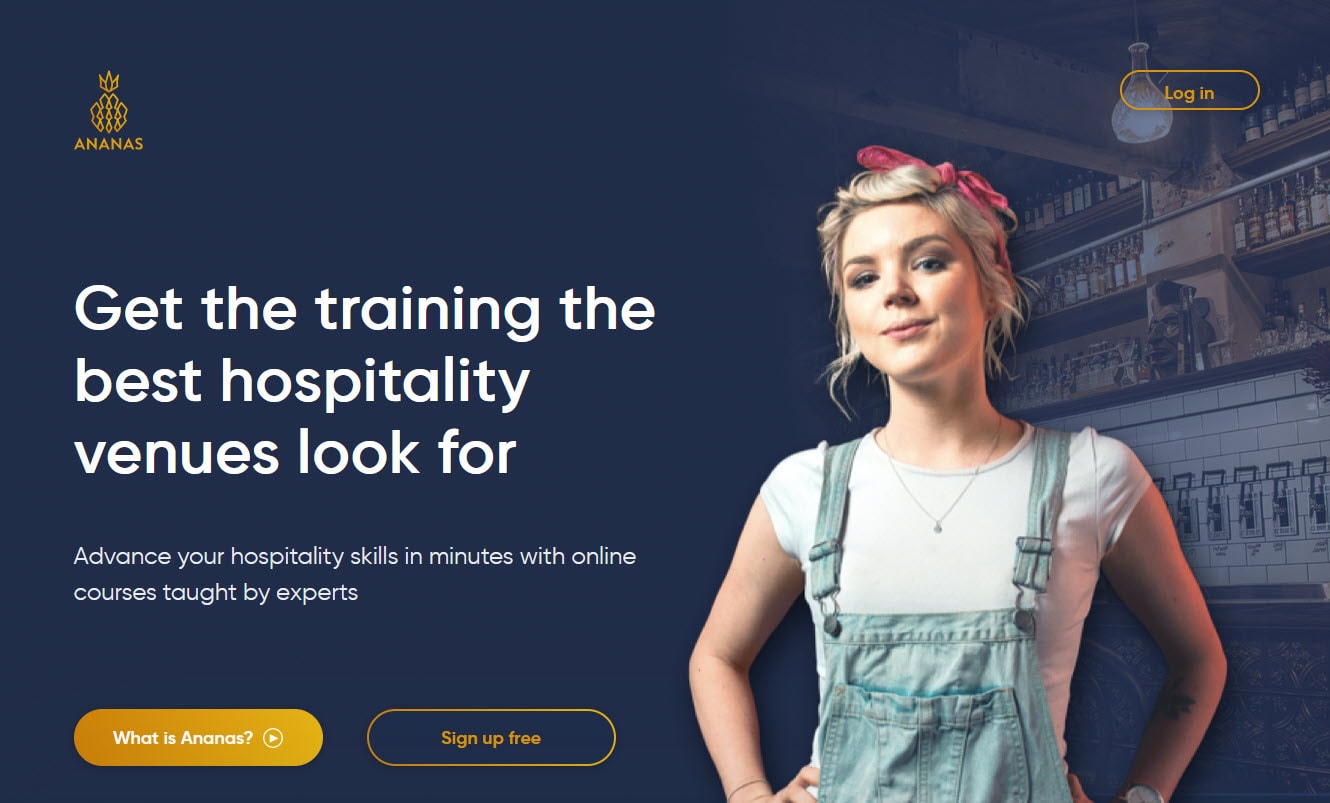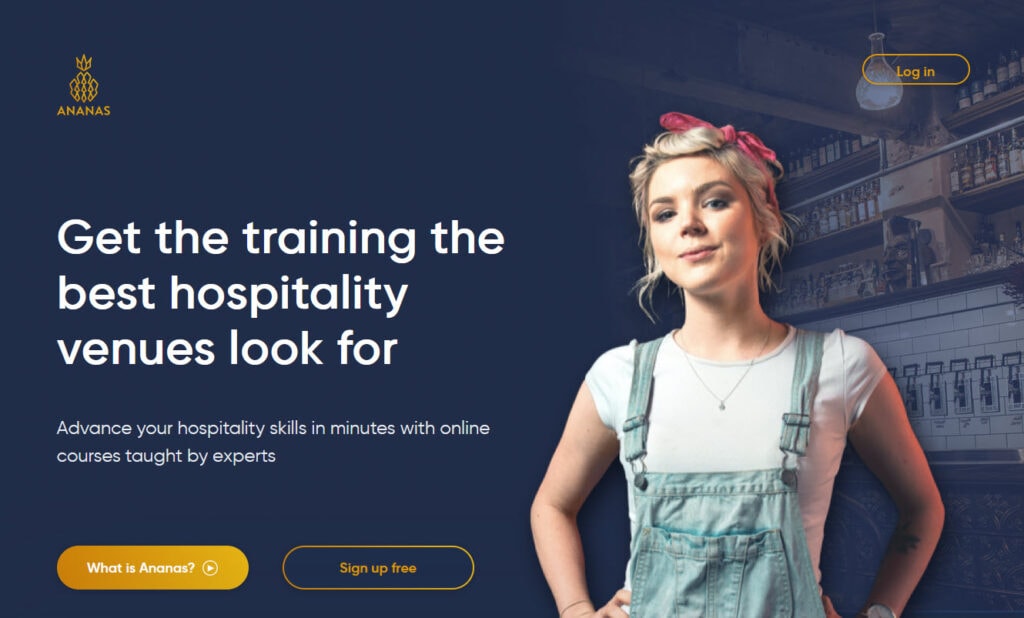 7. Ananas Academy
Ananas is a comprehensive online bartending training, staff management, and job fulfillment platform that is great for onboarding staff and teaching them the skills they need.
The learning modules were developed with several of the industry's leading experts. Infographics and informative videos make for engaging learning about drinks, wine, cocktails, and hospitality in general.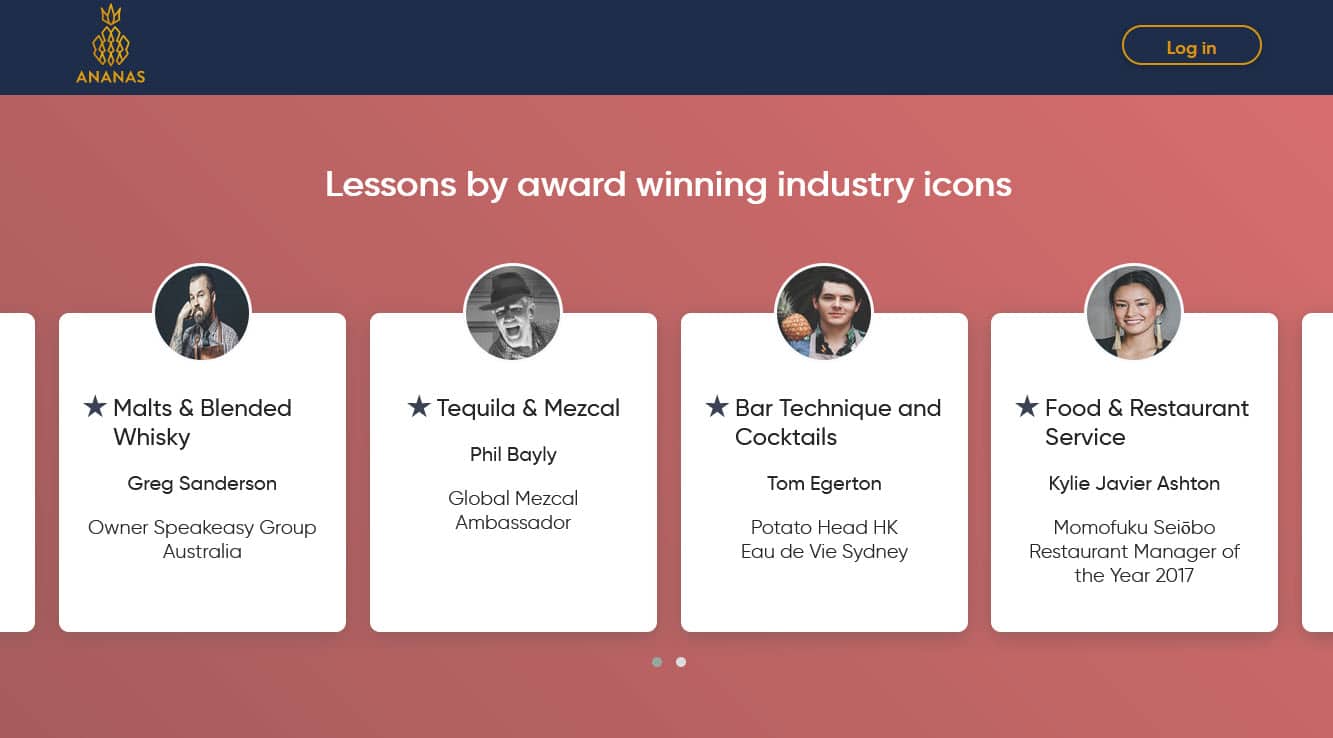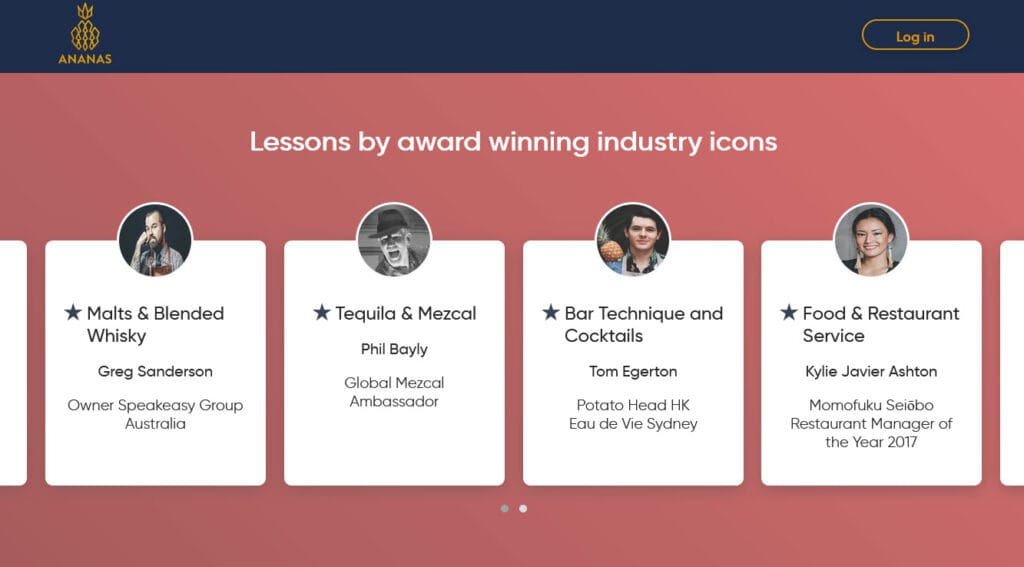 The Basics classes may be an excellent place to begin, while more advanced bartenders may go straight to Intermediate. Examples of introductory courses are Spirits, Beer, and Wine, Bar Service, Cocktail Service, and Customer Service.
The intermediate program is divided into focused modules. An example is the Tequila & Mezcal class by Global Mezcal Ambassador Phil Bayly, where he, in seven lessons, shares three recipes showing that there is more to agave than salt, lime, and a "worm."
What We Like About Ananas Academy
You can add your certifications to a resume and find a job on the job board
Bar owners can use it for training their staff
The training covers a wide area of topics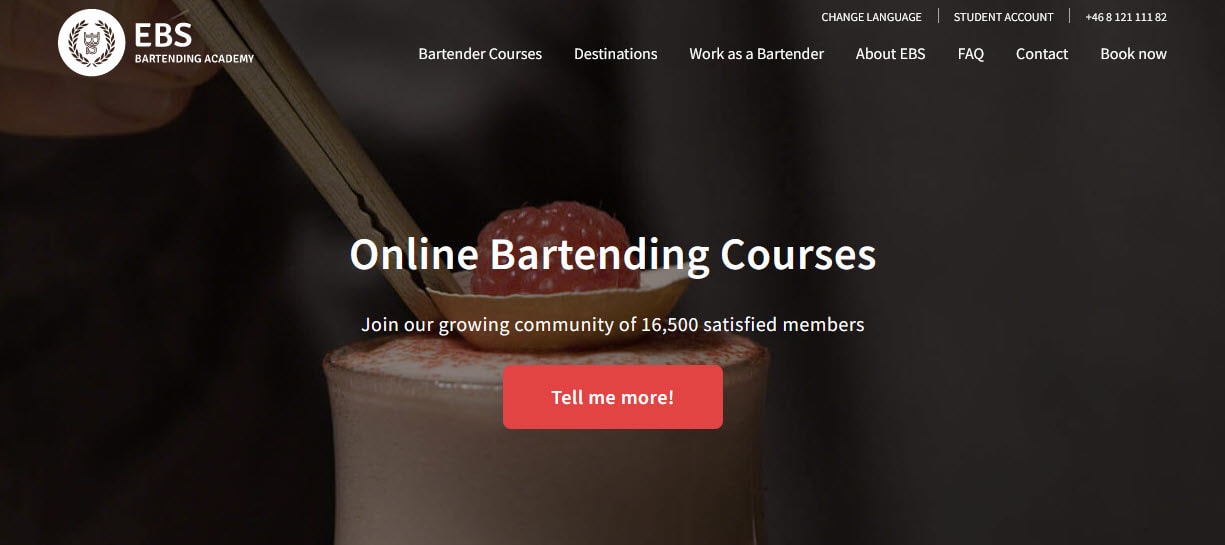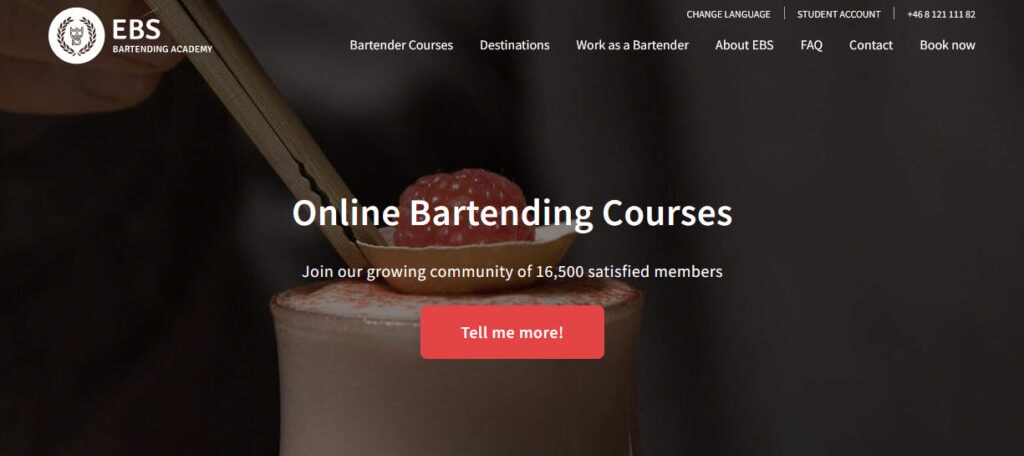 8. European Bartending School – Online Bartending Course
EBS is the world's largest bartender school regarding the number of students and schools worldwide.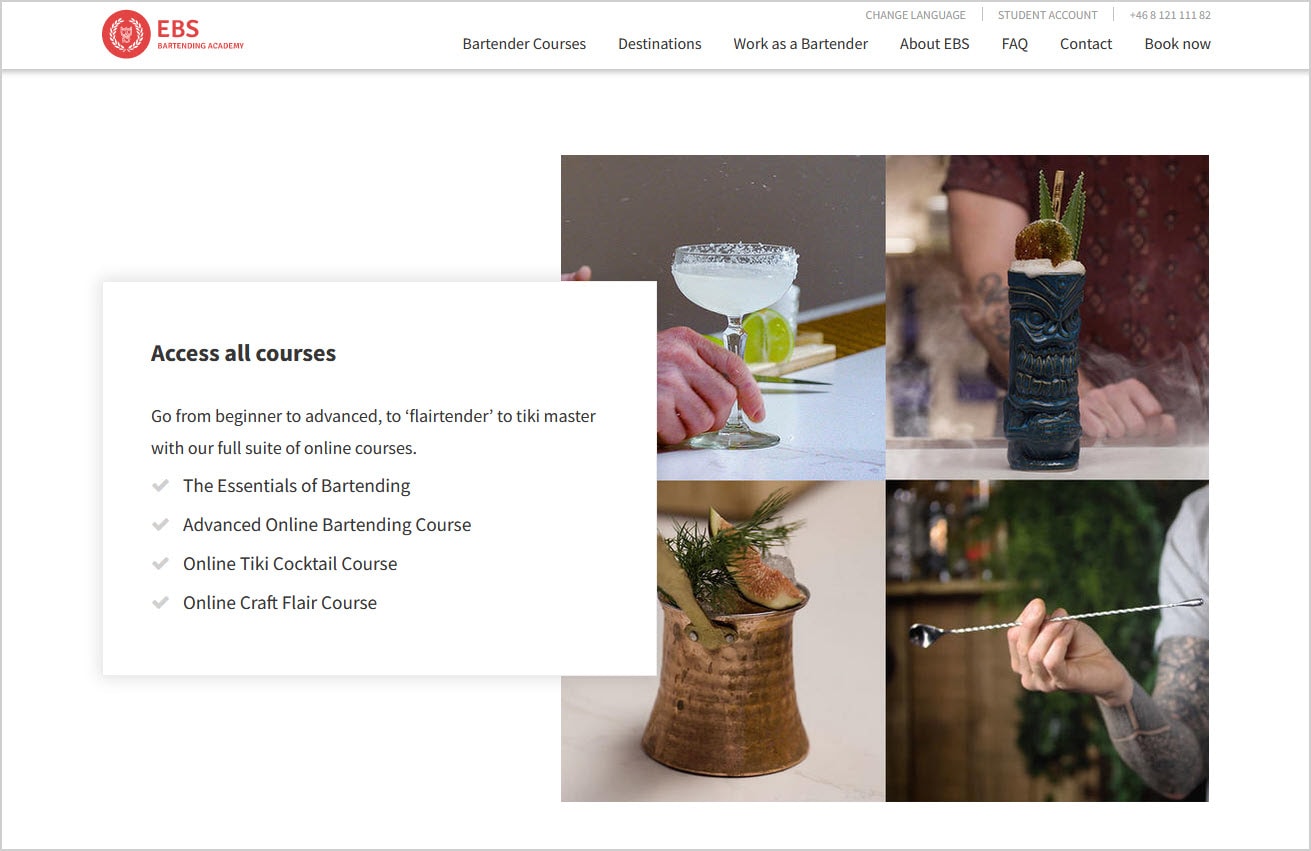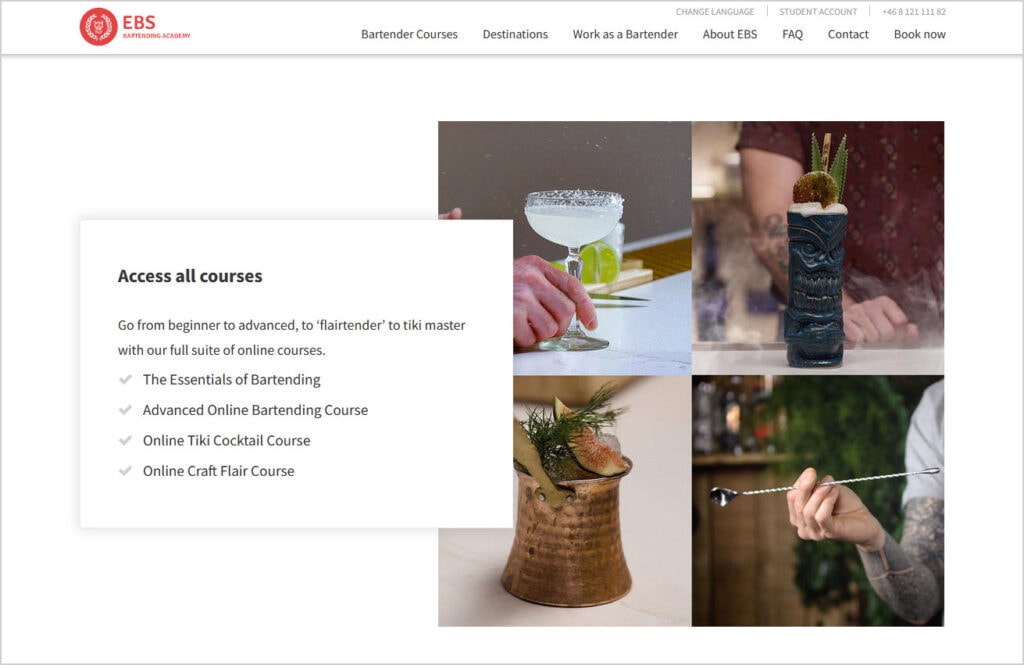 EBS also offers four online bartending courses totaling more than 10 hours of instruction by a team of award-winning bartenders, world champion 'flairtenders', spirit masters, and bar owners.
The Essentials of Bartending
Advanced Online Bartending Course
Online Tiki Cocktail Course
Online Craft Flair Course
Get access to all courses for $109
What We Like About EBS
The courses cover both essentials and advanced techniques
The certificate is globally-recognized
Includes recipes for over 60 cocktails and in-depth notes
Conclusion
So, there you have it! Our list of the best online bartending schools and mixology courses. Whether you're a beginner or an experienced bartender, there's something there for you.
What to Consider when Choosing an Online Bartending School
There are a few things to consider when making your choice:
What are your goals? Do you want to become a professional bartender or learn how to make cocktails for fun?
What is your experience level? If you're a beginner, you may want to choose a school that offers more basic courses.
How much money are you willing to spend? Some schools are more expensive than others.
What is the quality of the teaching? Make sure you choose a school with experienced and qualified instructors.
The Benefits of Online Bartending Courses
You can learn at your own pace and in your own time.
You also don't need to leave home, which is great if you're busy or live far from a bartending school.
Online schools are often more affordable than traditional schools.
Related Bar Business Resources