If you're looking for new bar design and branding ideas then you've come to the right place.
Here's a list of my favorite examples of bars, pubs, or cocktail lounges that are doing creative things with branding, design, and bar marketing.
Great bars are always looking for creative ways to build their brand and create an experience that helps them stand out in a competitive market.
There's no denying that a bar or pub is as much about its atmosphere as it is its service, drinks, and food. Whether you're drawn in by the background noise, the lighting, the vibe, the decor, or the color scheme, customers make an almost instant judgment about a bar or restaurant based on its interior design and branding.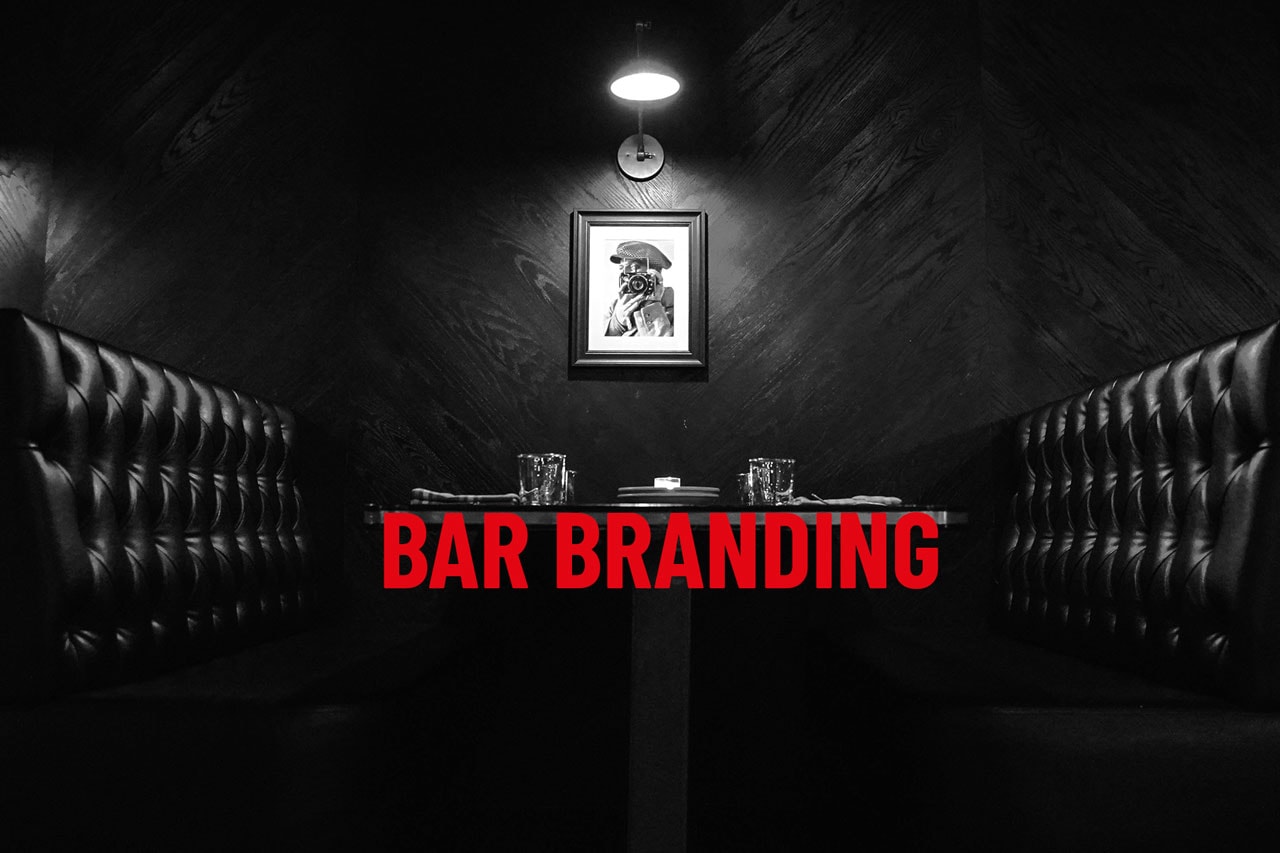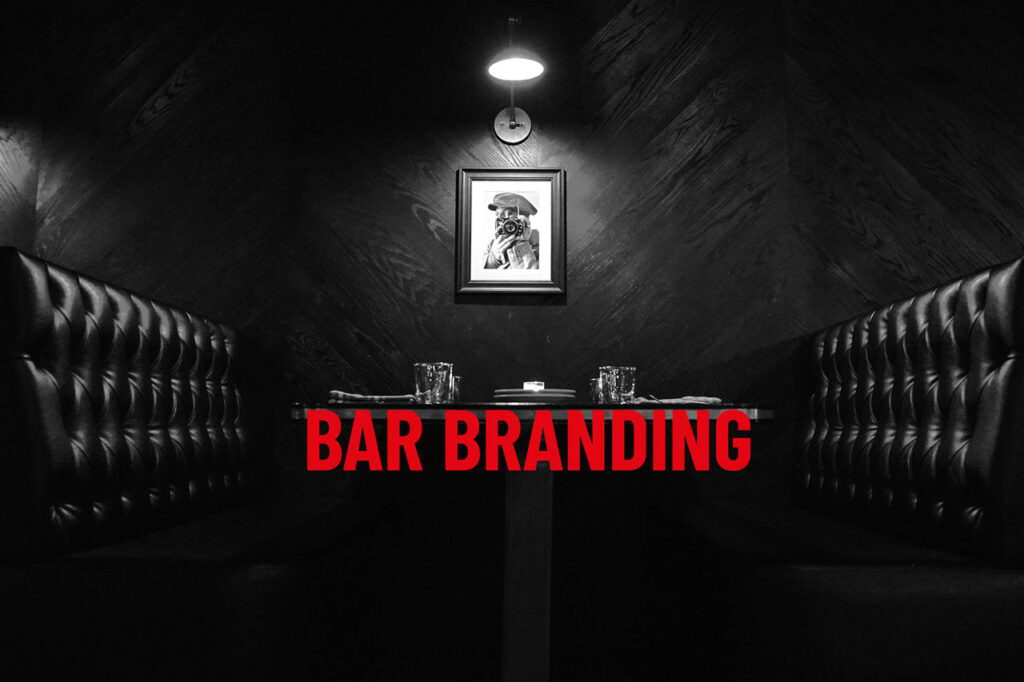 Now, let's take a look at some of the best examples of bar design and branding on the planet.
Alchemy Cocktail Bar
The Alchemy is a hip bar located in Valletta, Malta. Its design is created by Kiss Miklos and its brand values are based upon the traditions, history, goals, and philosophy of alchemy. The name of the bar is perfect. The inverted A in the logo means water, which can be a reference to cocktails, or it could simply represent a wave. The letter 'L' represents the number seven, which has an important meaning in this particular case: it reflects 7 Strait Street, the location of the bar.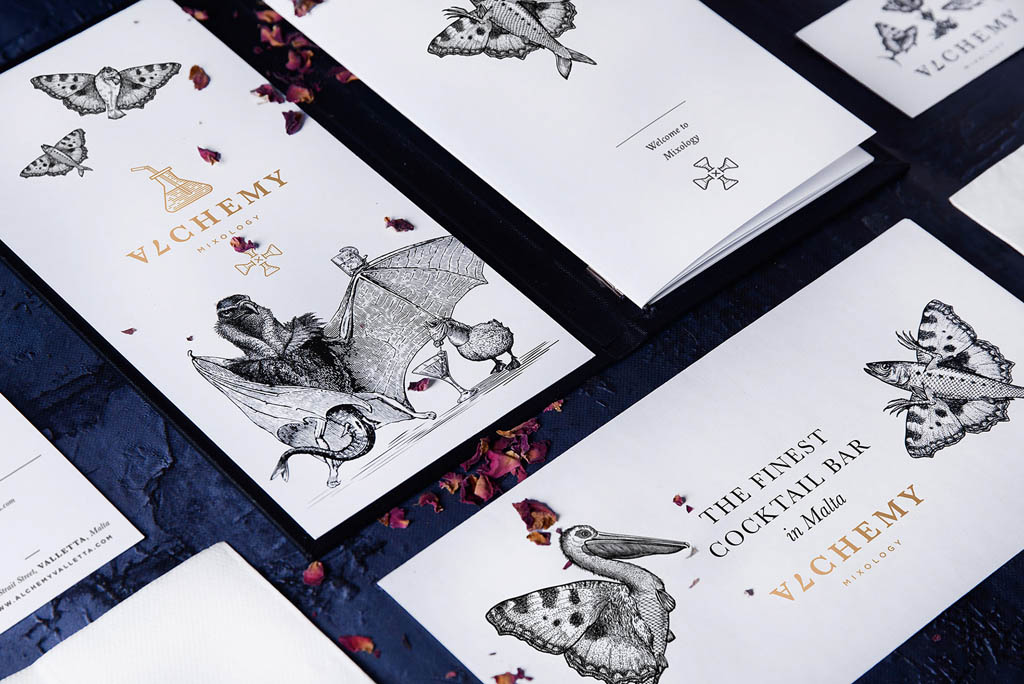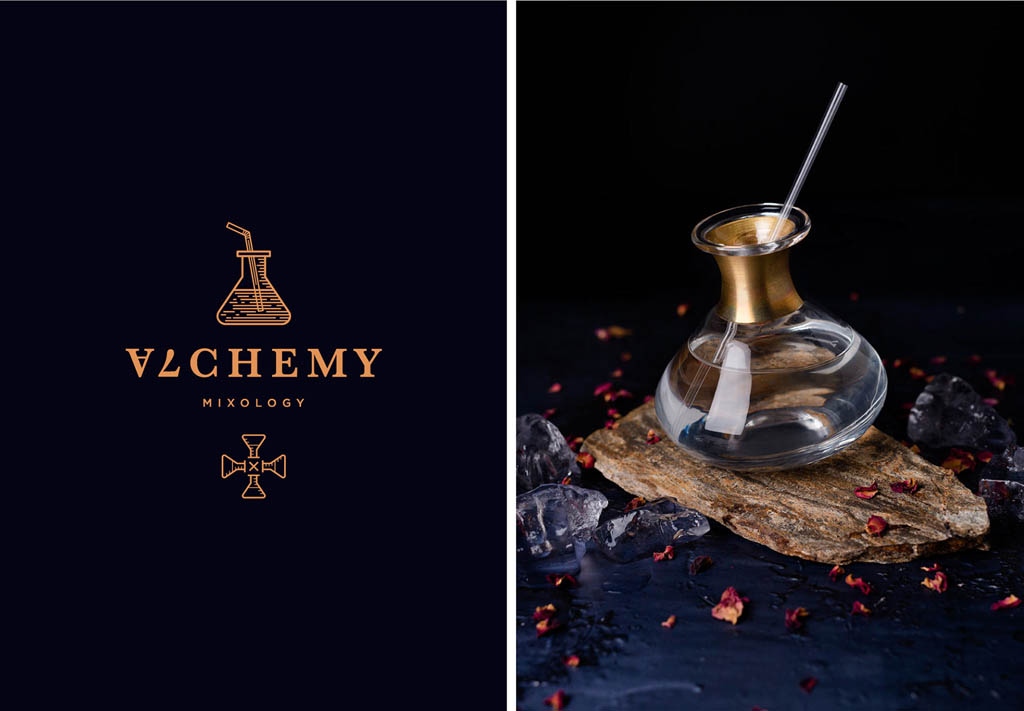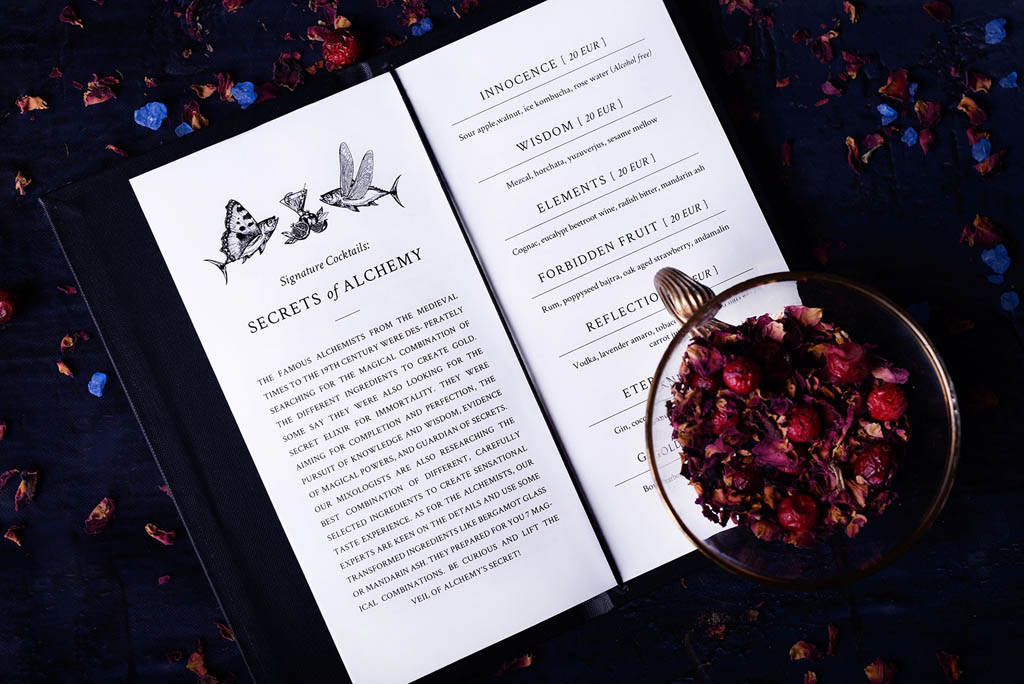 The Newman's Bar
Newman's is a restaurant & bar in Brazil where whisky is the main character. The task of Parametro Studio was to design a brand where the tradition and expensive taste of whiskey is echoed. The design begins with a series of three main logotypes, each accompanied by a strong and distinctive identity. The modern serif typefaces, olive green, and red accent color communicate the brand's tradition and masculine modernity.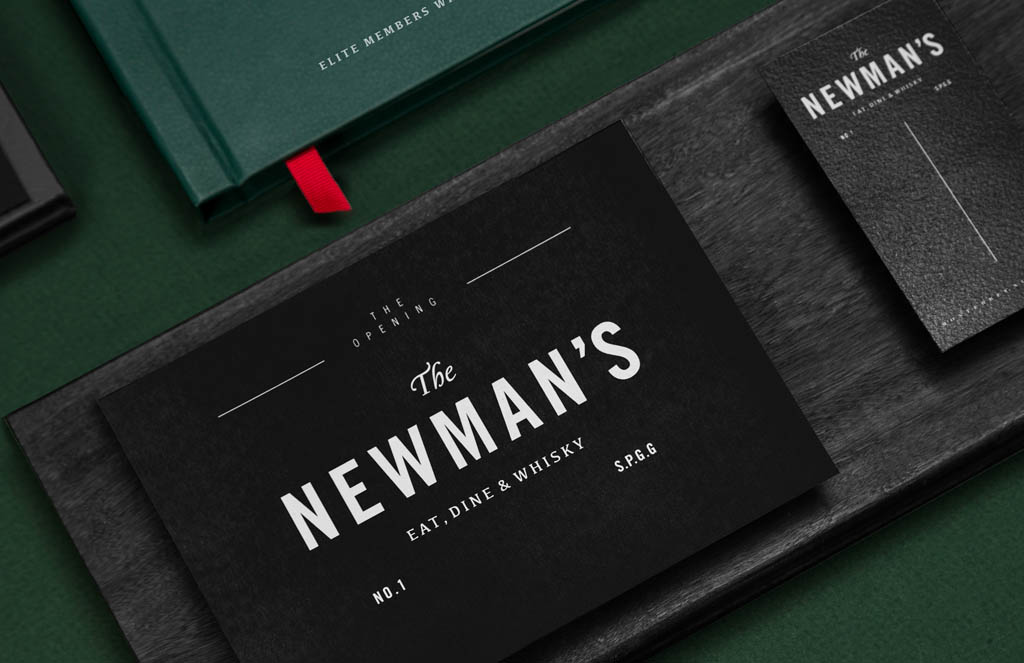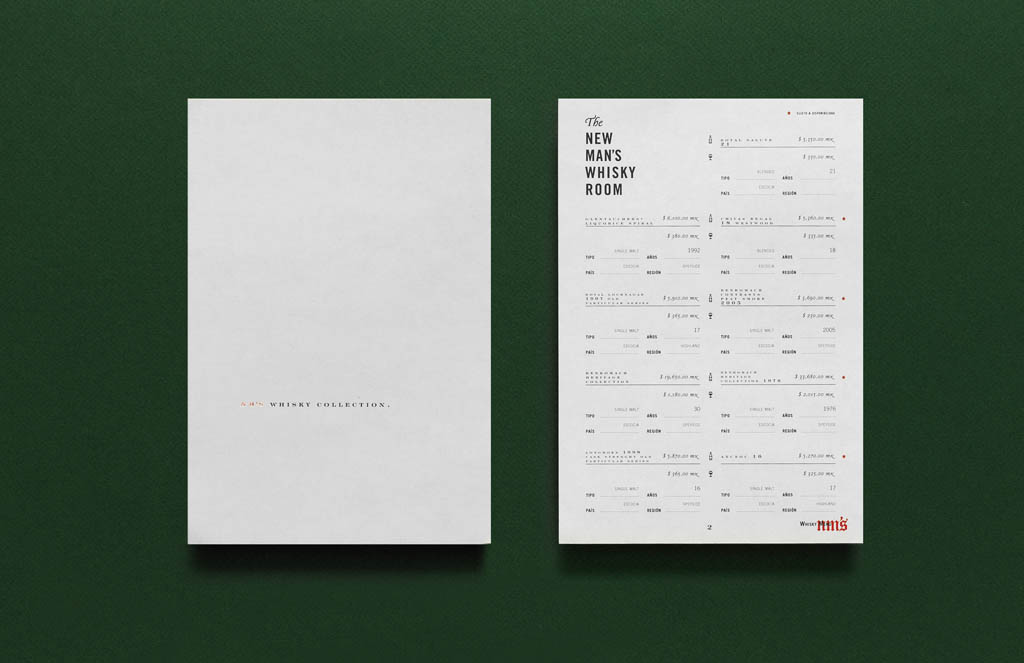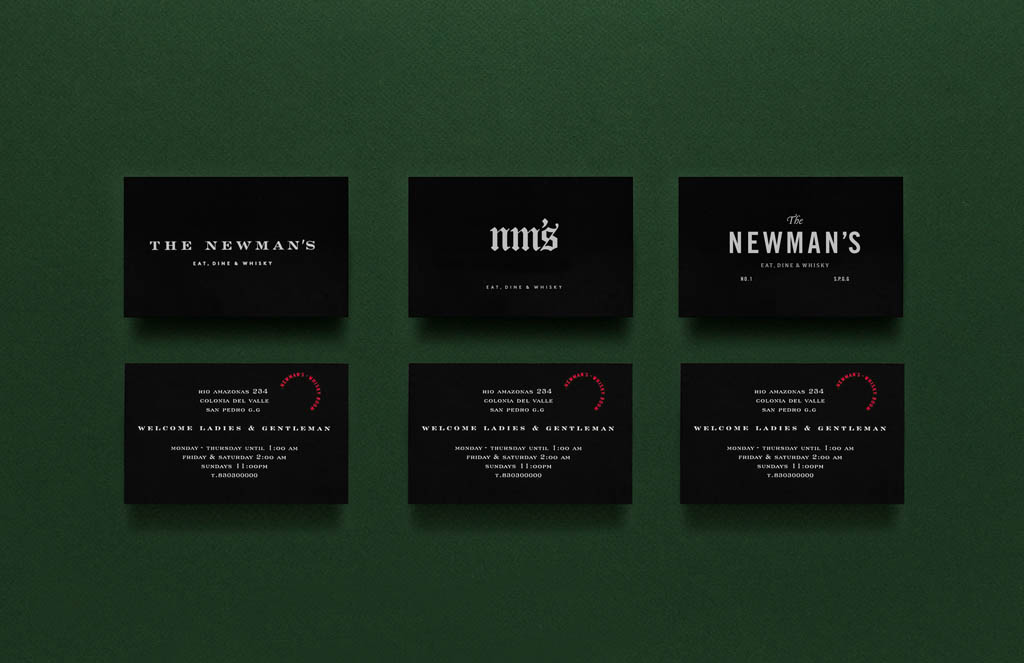 Malahat Speakeasy & Mixology
What makes Malahat Speakeasy unique is the feeling of privacy. Combining its original prohibition-era atmosphere with modern elegance, Malahat's new incarnation brings back the speakeasy feeling of a decades-old cocktail lounge without being a gaudy museum.
We created a symbol integrating many elements that contribute to give the bar a very unique personality. For example, rosemary, considered a sacred and magic plant, used in mixology for the bar's drinks. Also the Sea, a bottle and bubbles, important if you want to know the alcohol volume in some drinks. All the other illustrations were made to complement the story behind the Brand.


Bienal – A creative branding agency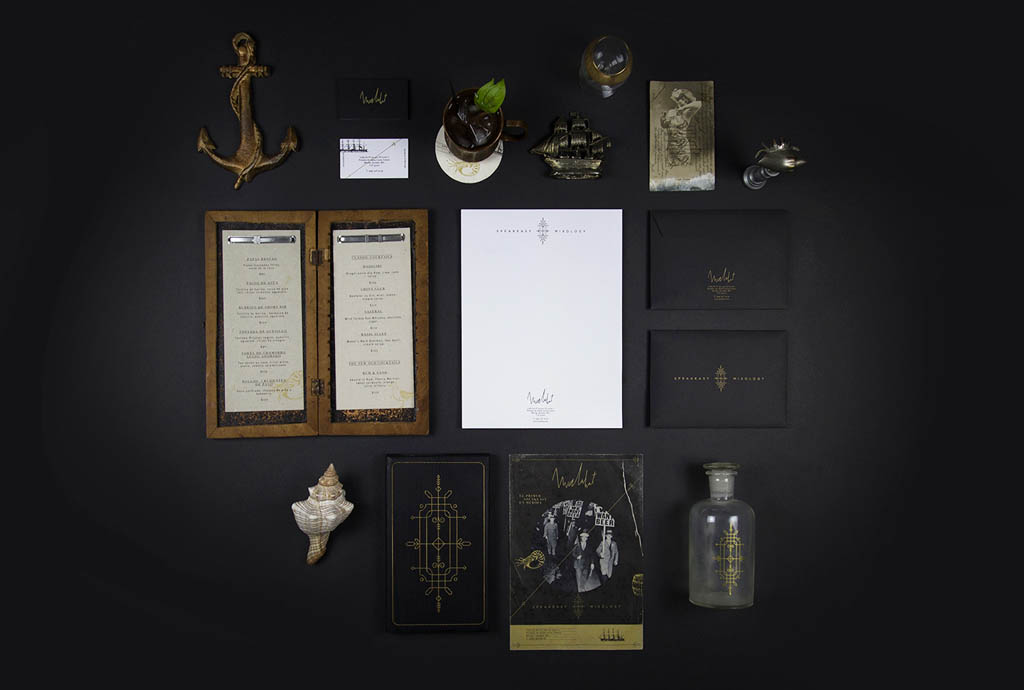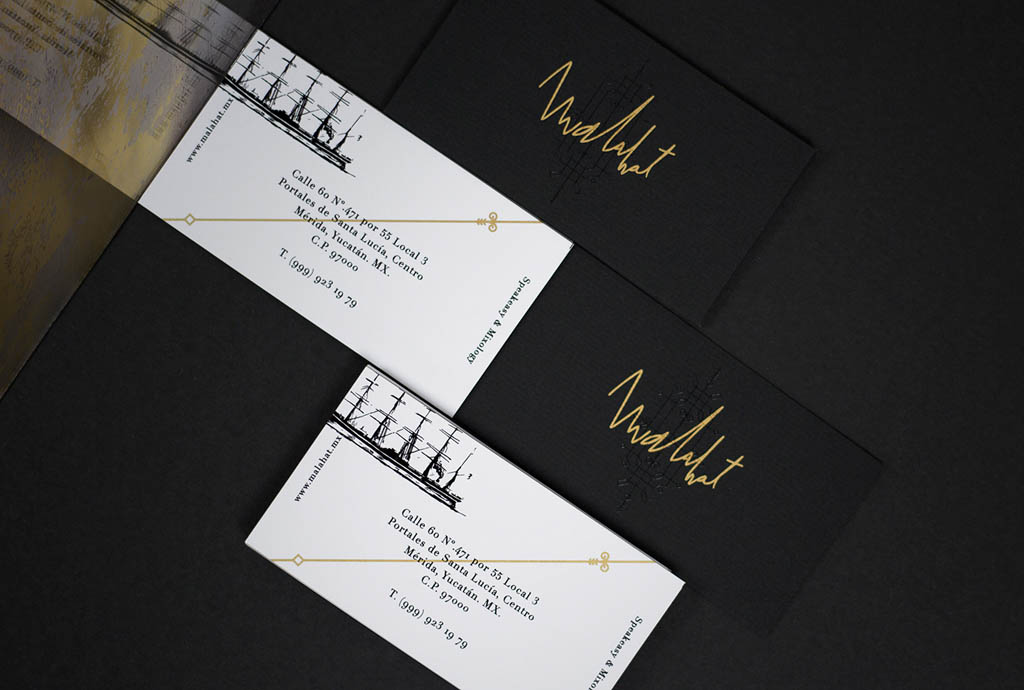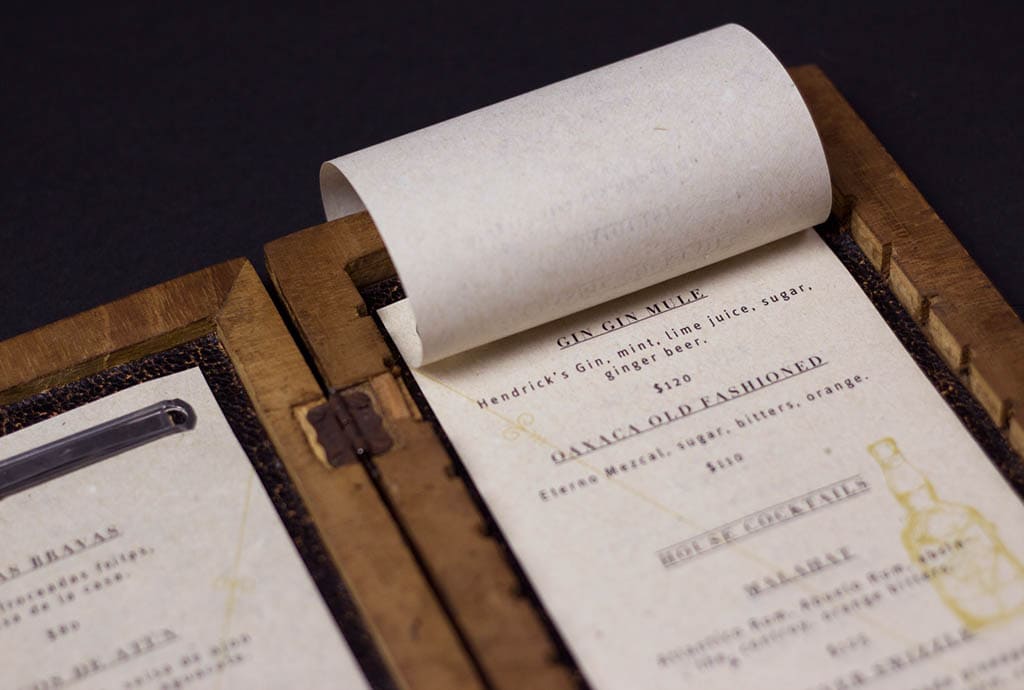 Baldoria – Garrafeira x Bar
Baldoria is a wine bar located in the historic center of Porto, Portugal.
The project involved the creation of a rustic image in order to respect the momentum and energy around the emergence of this bar. The grotesque features try to be an ode to wine, as well as all the imagery that surrounds it, from the textures, the colors, to the use of different scales.


Another Collective Design Agency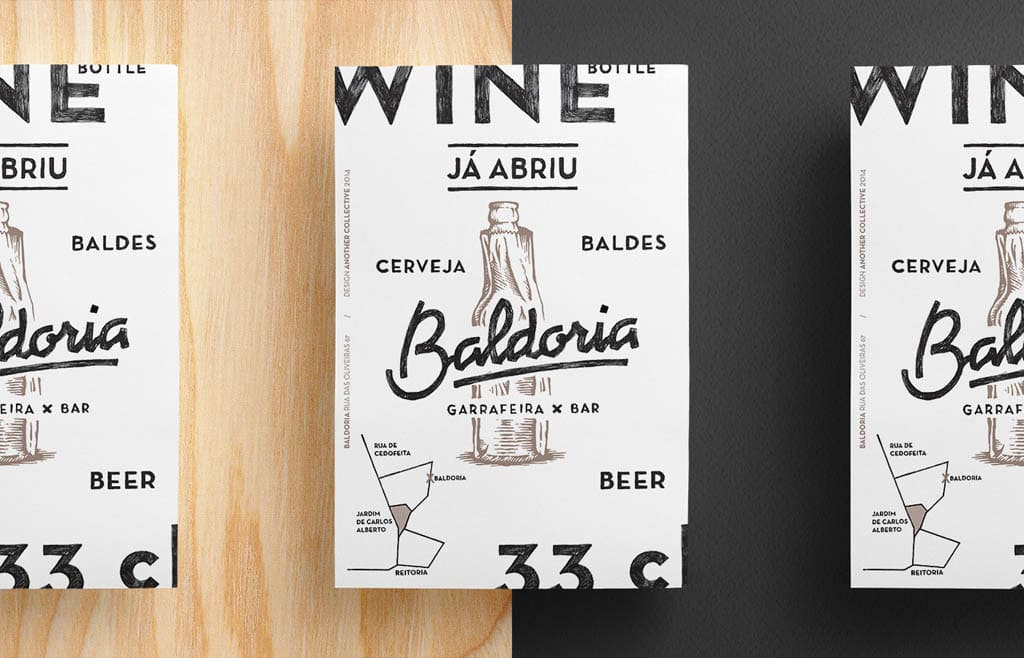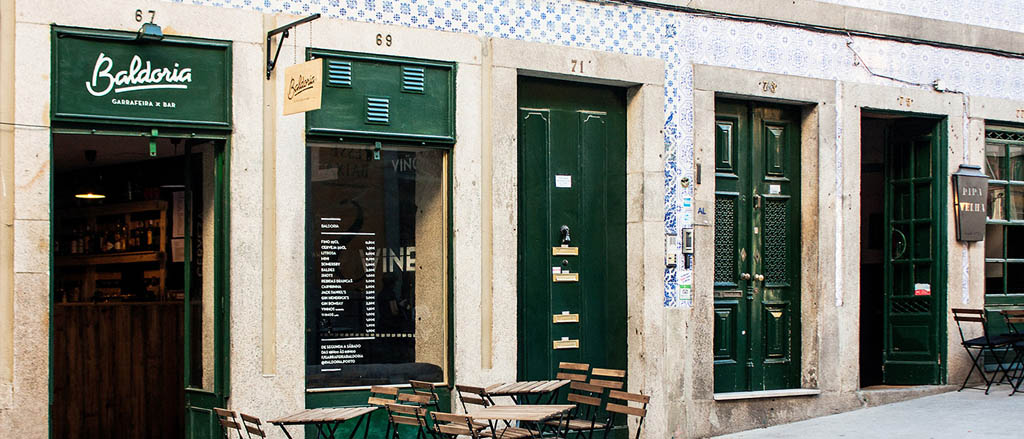 Bar Ginger
Bar Ginger is a bar with a great selection of whiskey located in Hong Kong. The branding is inspired by Art deco style mixed with contemporary style. The Logo is in the shape of 'G' for Ginger. And a custom typeface expresses medieval visual elements that can be found in the bar interior.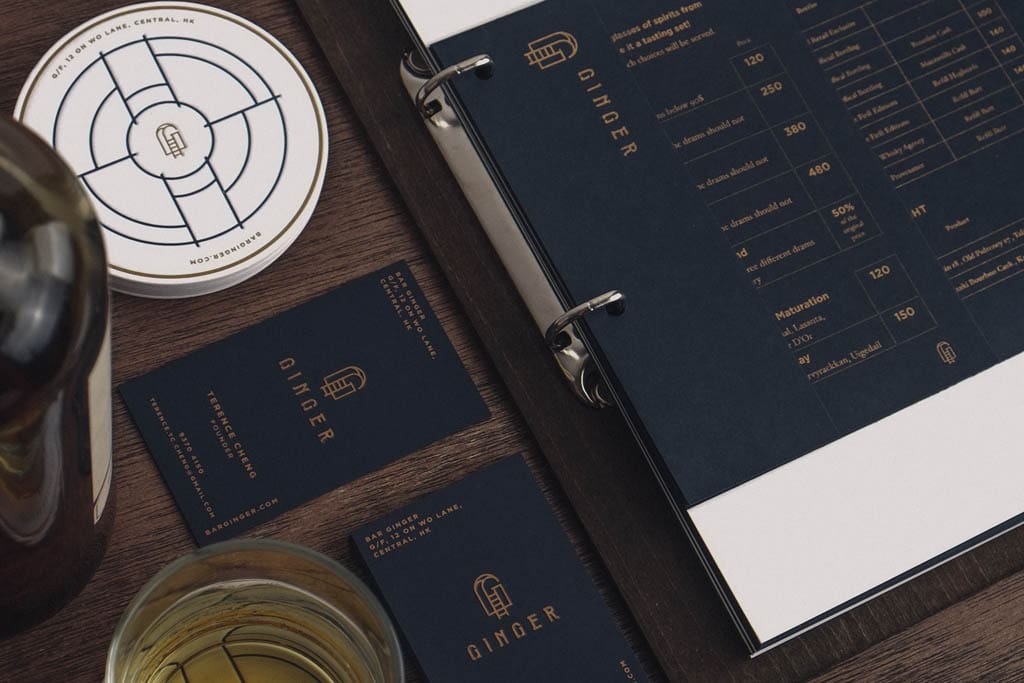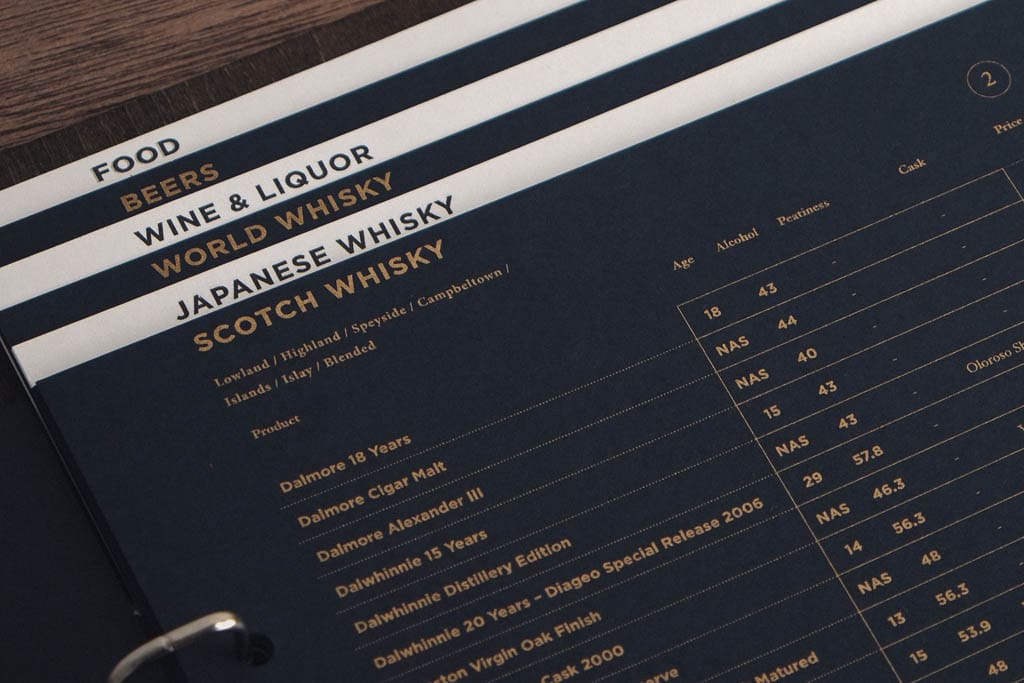 Blind Butcher
If a bar met a butcher shop, what would the love child look like? We have no idea, but this was our take on a prohibition-style bar with the best meat in town.

Tractorbeam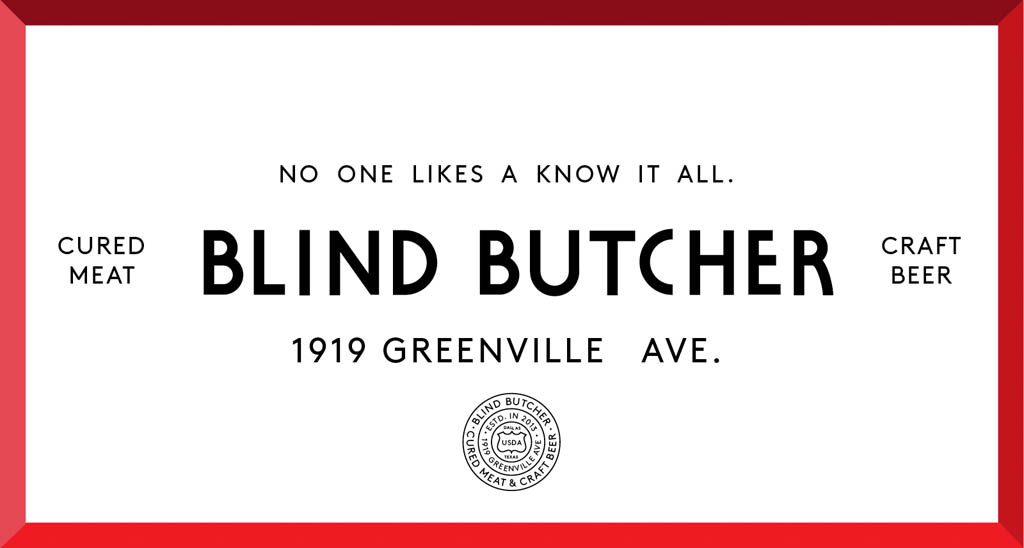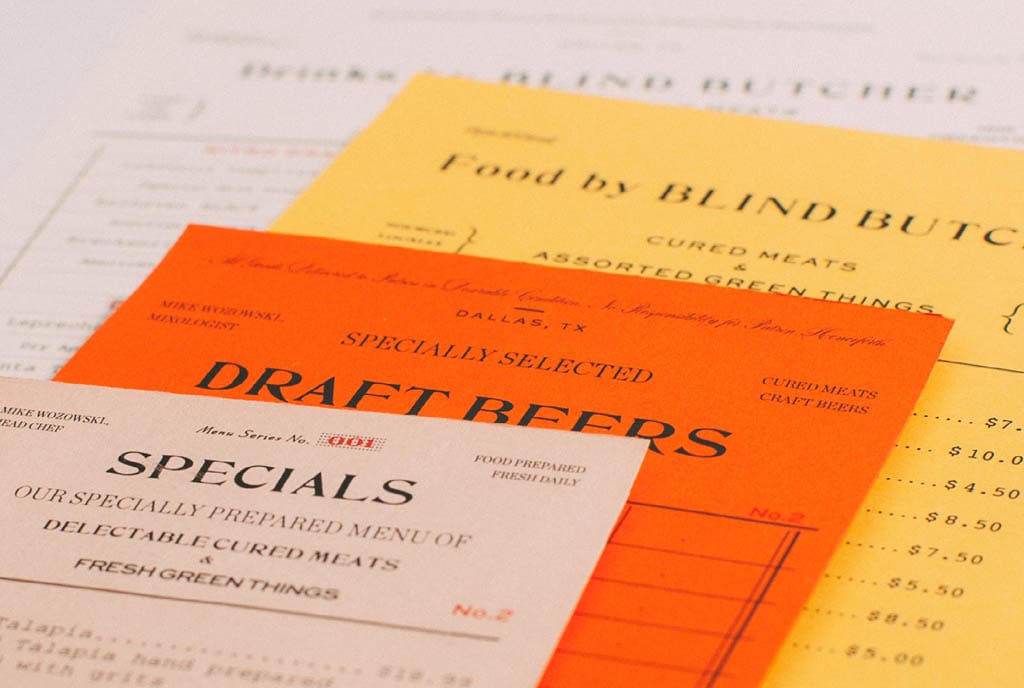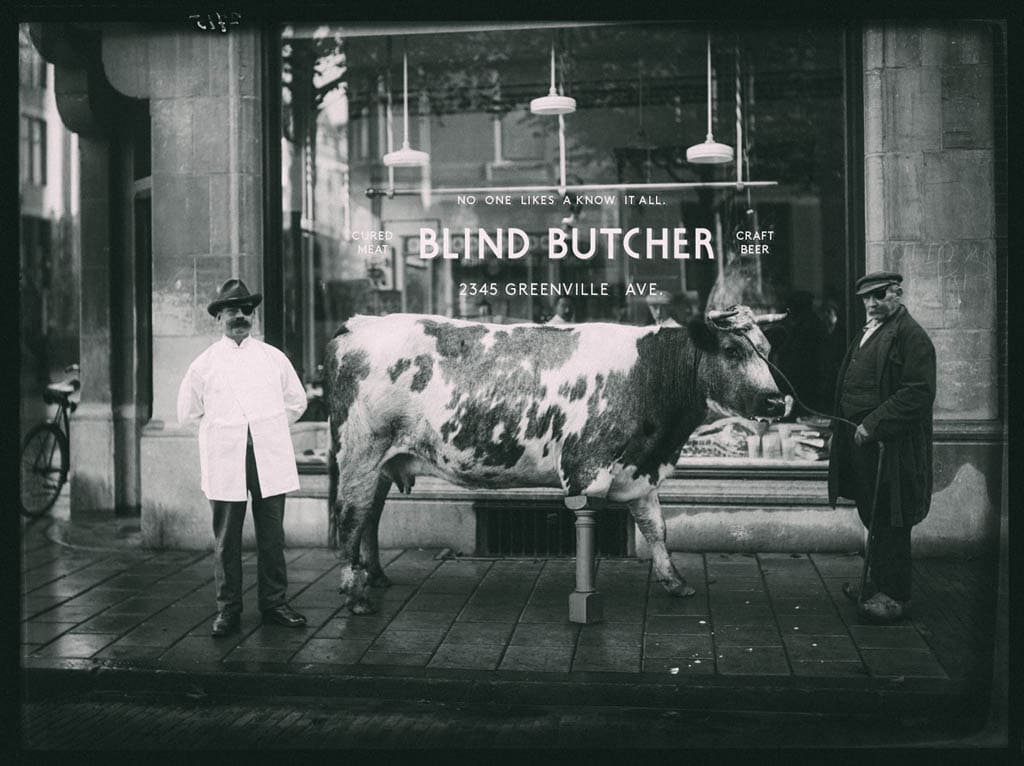 Calexico's
Identity by the branding agency Snask for the mexican bar & restaurant Calexico's in Stockholm.
The brief was to create an identity that would feel like a street taqueria gone mad with luxury… We decided to hand paint the type, inspired by Mexican street taqueria signs and we chose a pastel colour palette accompanied by copper to add the luxurious feel.

Snask Branding Agency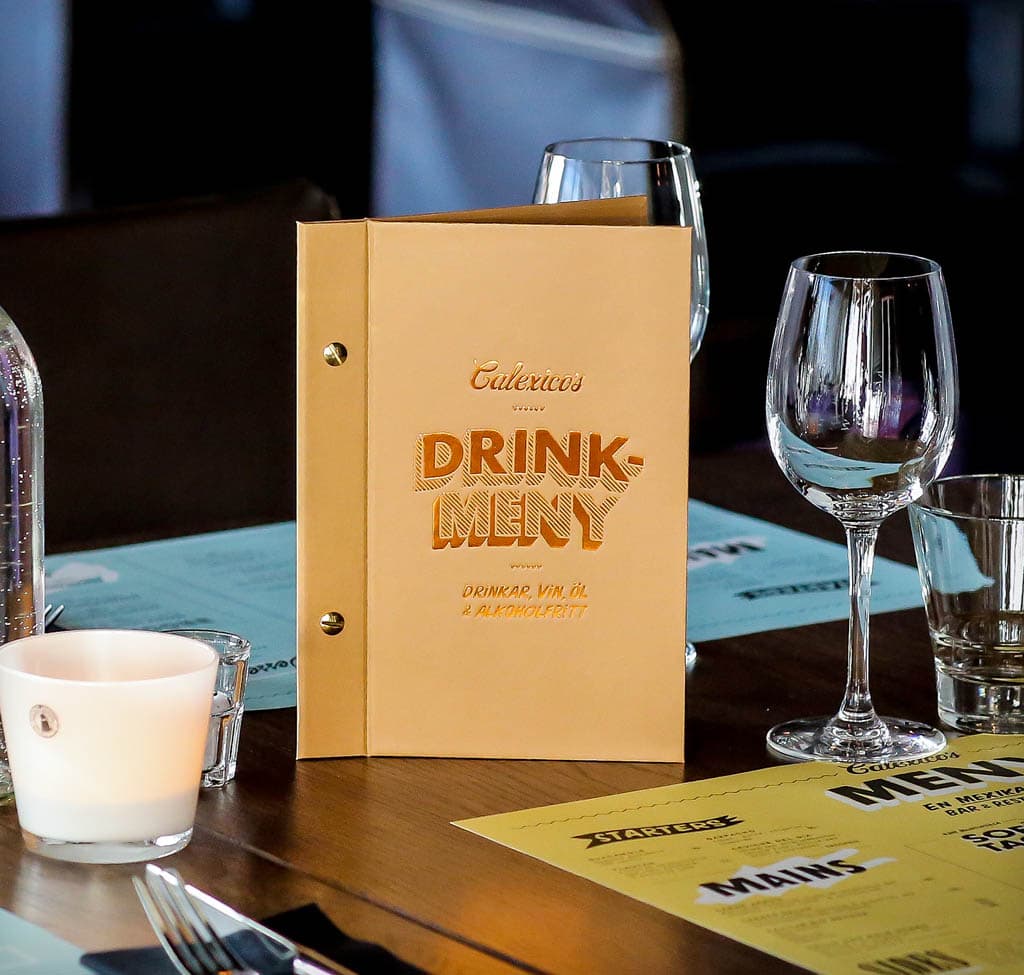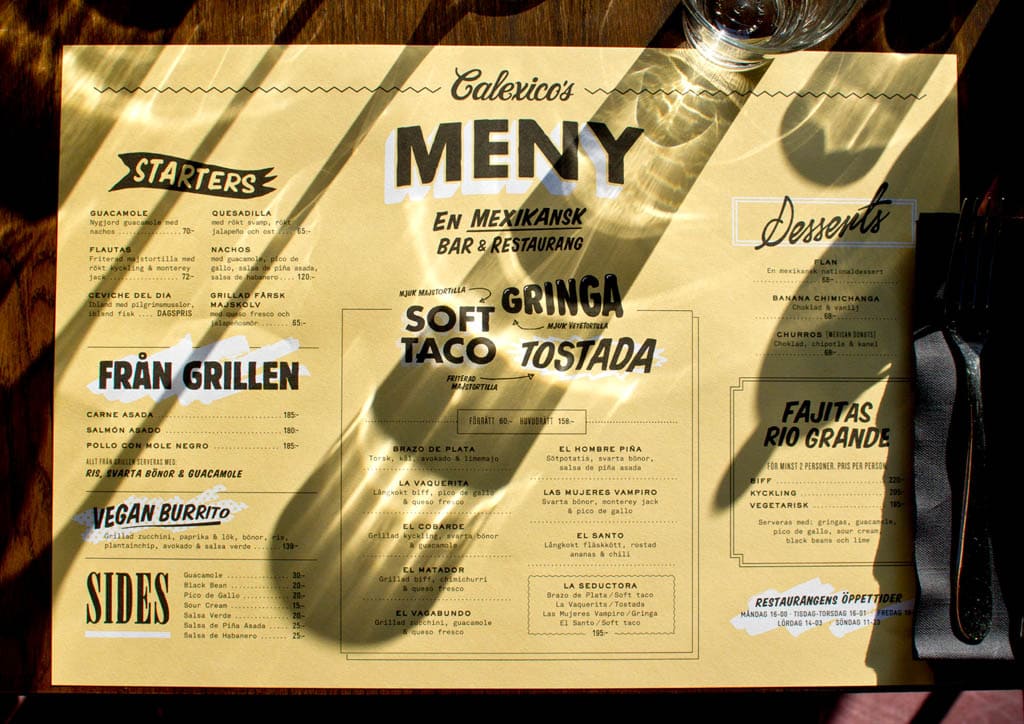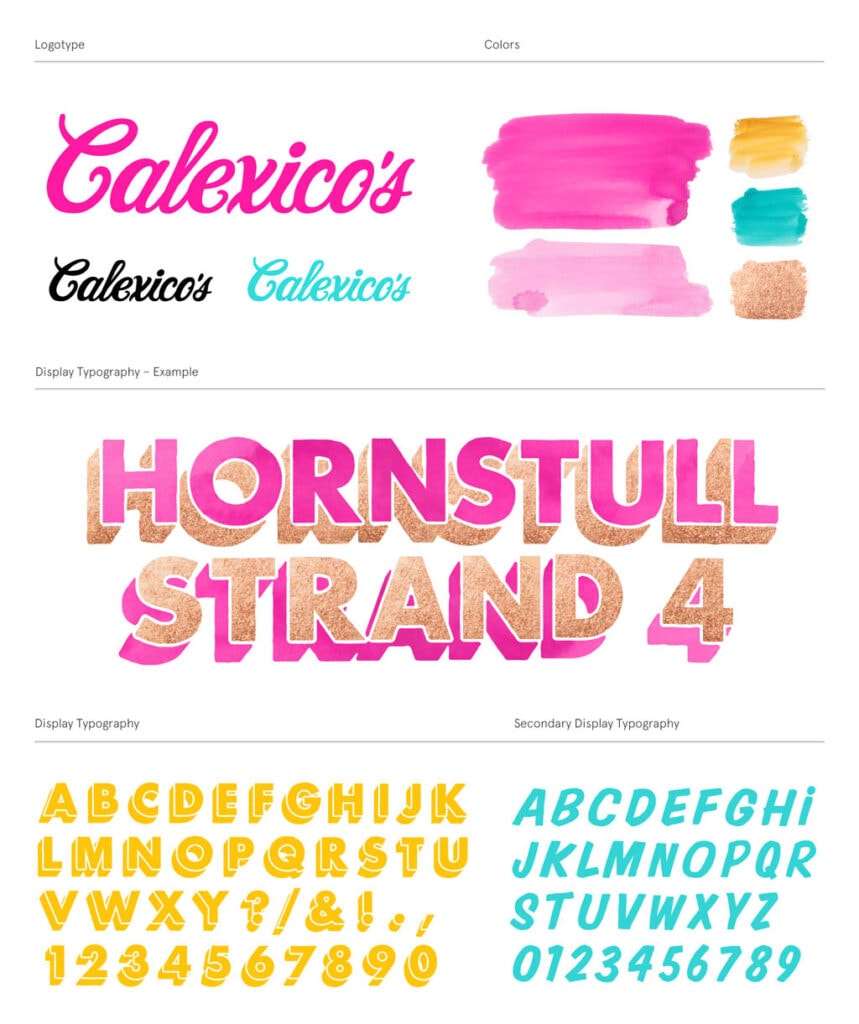 Casa Olmo
Branding by Estudio Nuar for Casa Olmo – a pub in Ushuaia, Argentina, known as "the city at the end of the world".
In order to preserve the spirit of the place and its magic, we decided to play with the wealth of imaginings associated with this region, with special reference to the fantastic marine world of Jules Vernes and the discoveries of Darwin. Creatures from the deep, algae and elements of nautical life such as a compass, ancient maps and open pipework blend in a decorative mix that gives the warm, wood-dominated interiors a touch of magic.

Estudio Nuar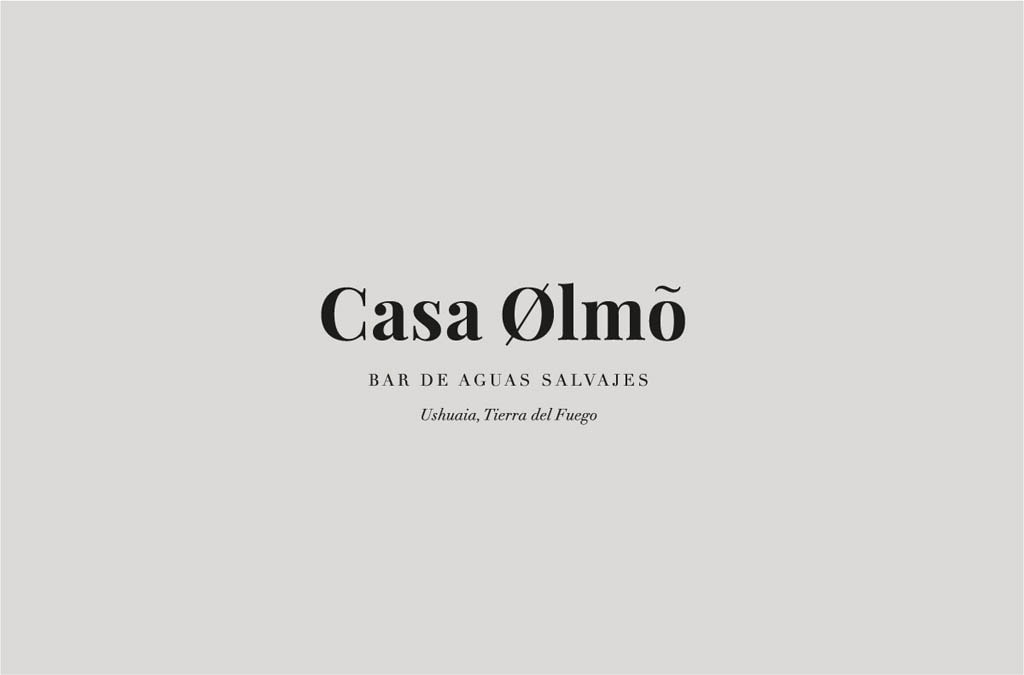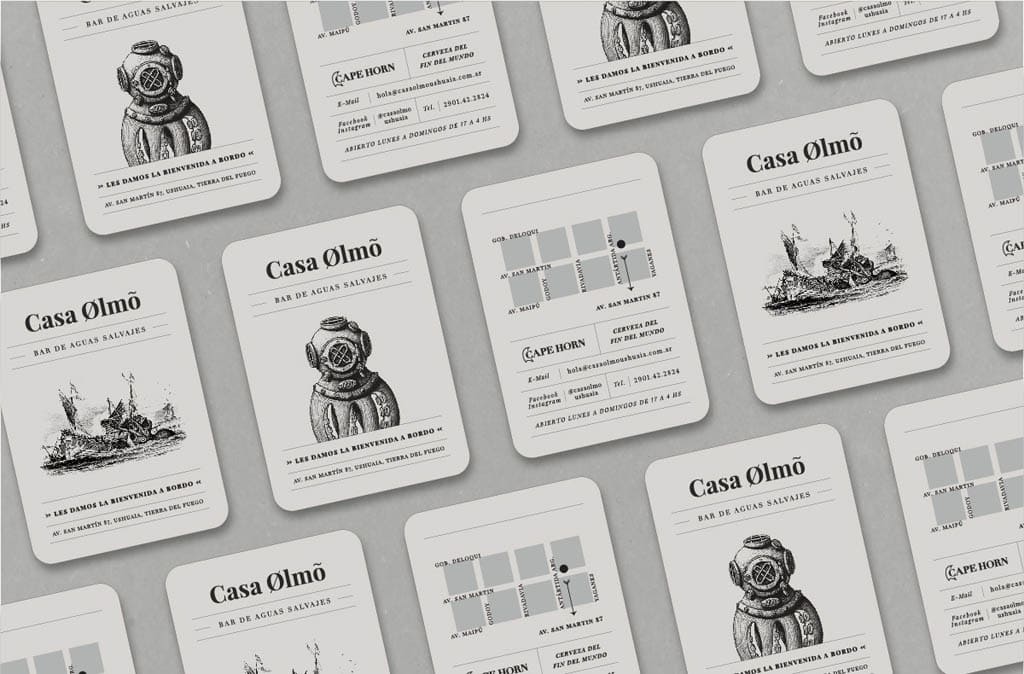 Cross & Corner
The Touch Agency has done wonders for Cross Corner, transforming it from a tired, seedy pub into a more welcoming, fun nightlife hotspot. The new brand is perfect as a complement to the eclectic interior design.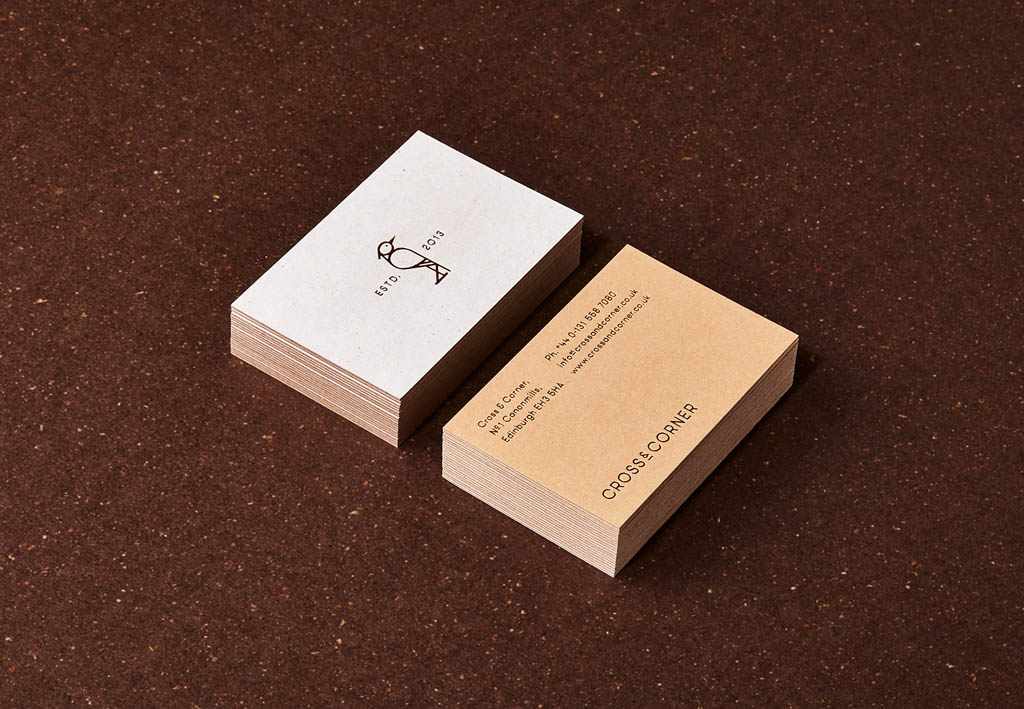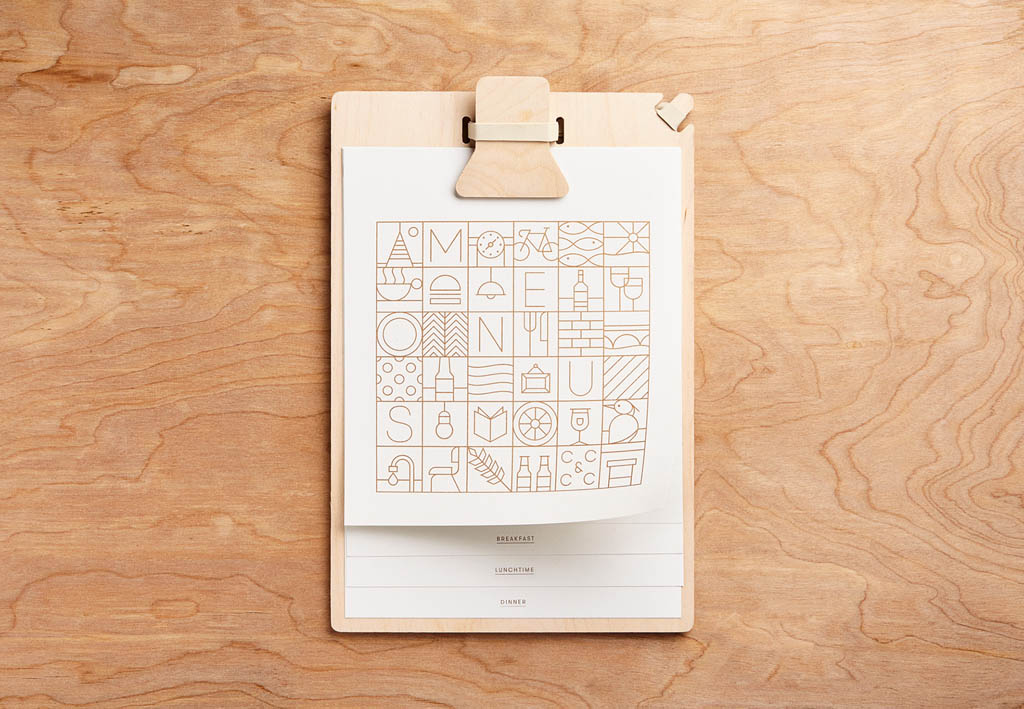 Edmund's Oast
Edmund's Oast is a brewpub located in Charleston. Branding by Stitch Design Co. – A multi-disciplinary studio of designers, developers and thinkers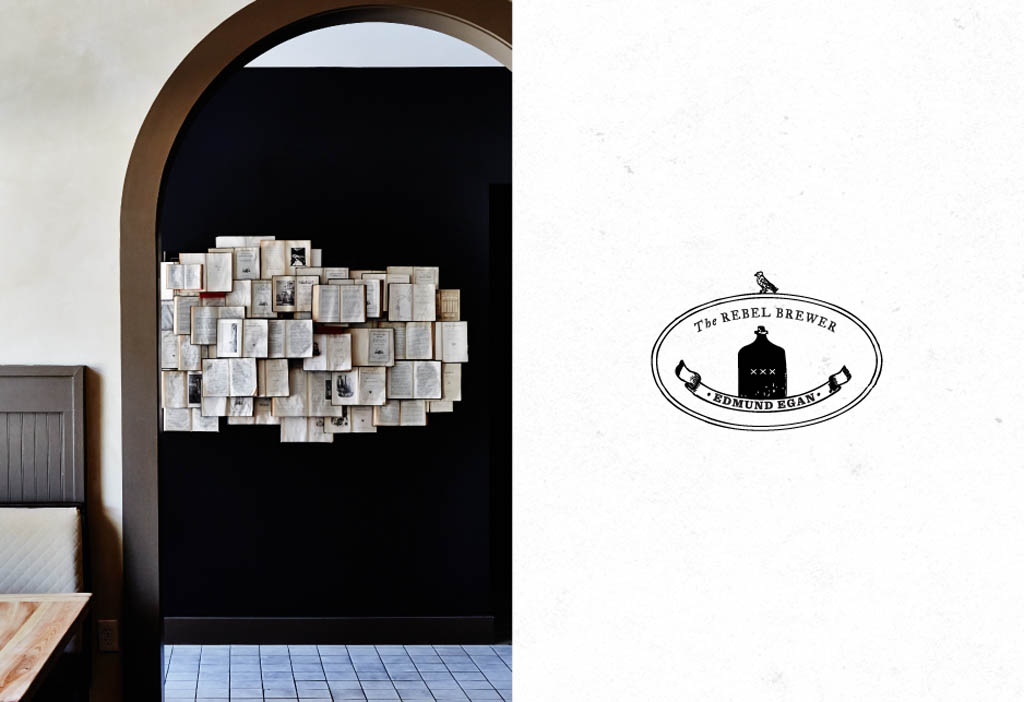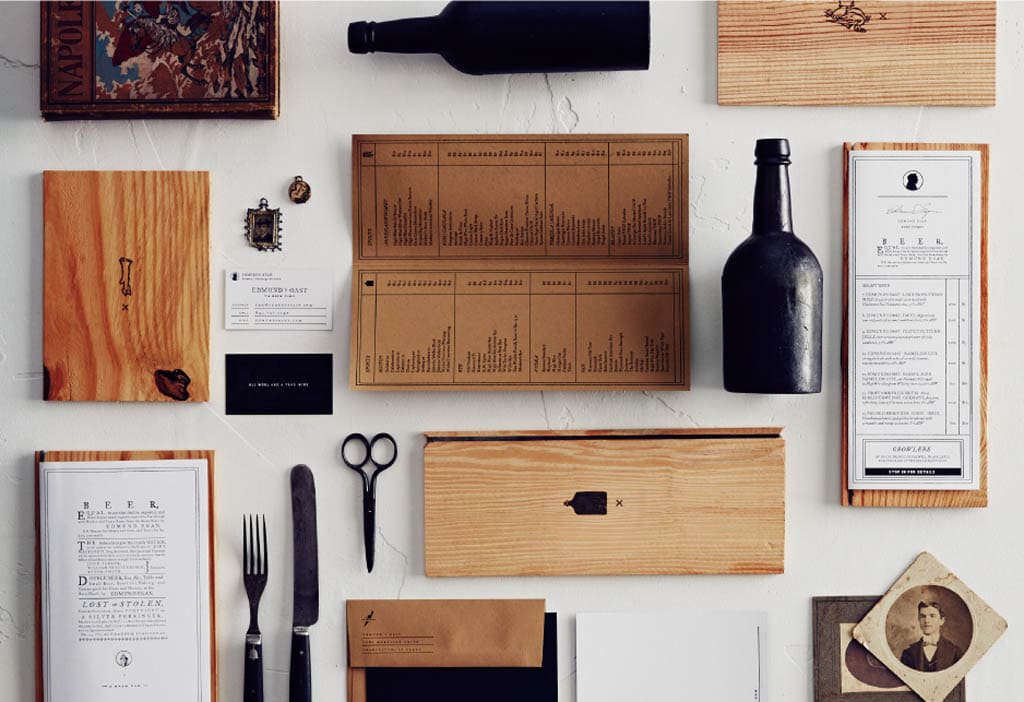 Le Condé Punch & Cocktail Bar
Le Condé is a lively bar and lounge with an eclectic ambiance where patrons can enjoy cocktails, wine, beer and nibbles. The unique décor reflects the life of Louis, Prince de Condé (1621 – 1686), a French nobleman who lived at Château de Chantilly and whose taste for parties and extravagance drew many of the greatest artists of his time to pay him homage.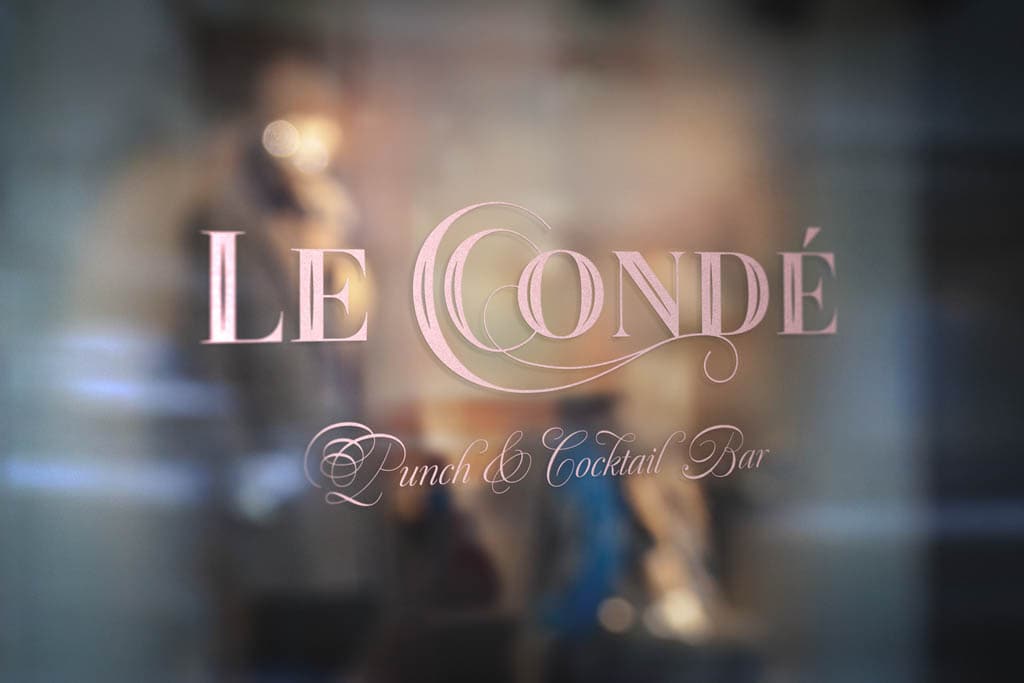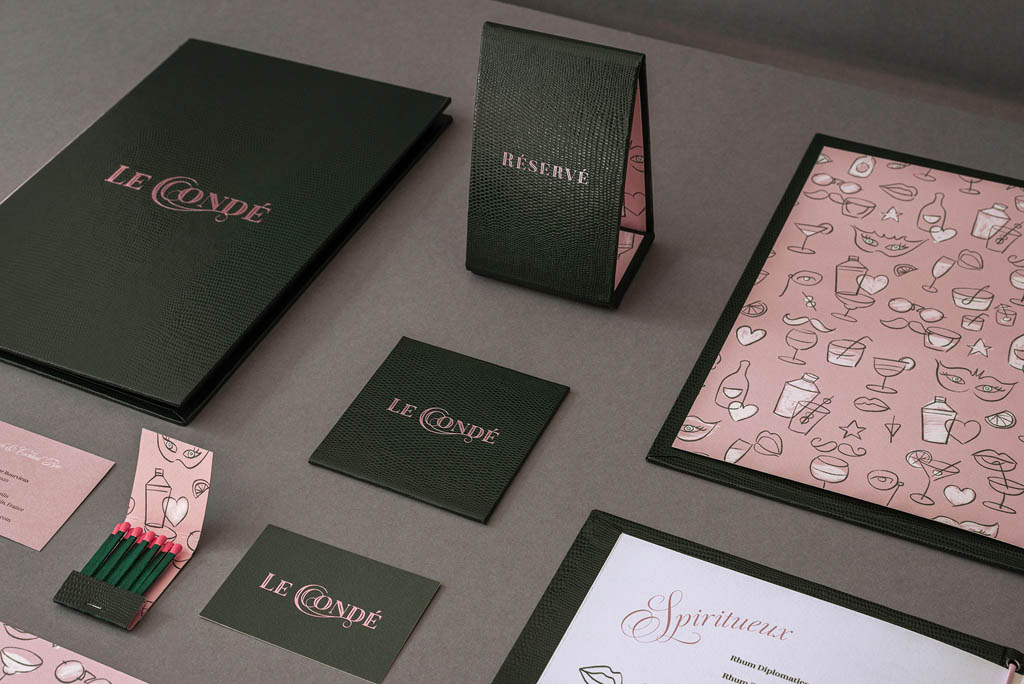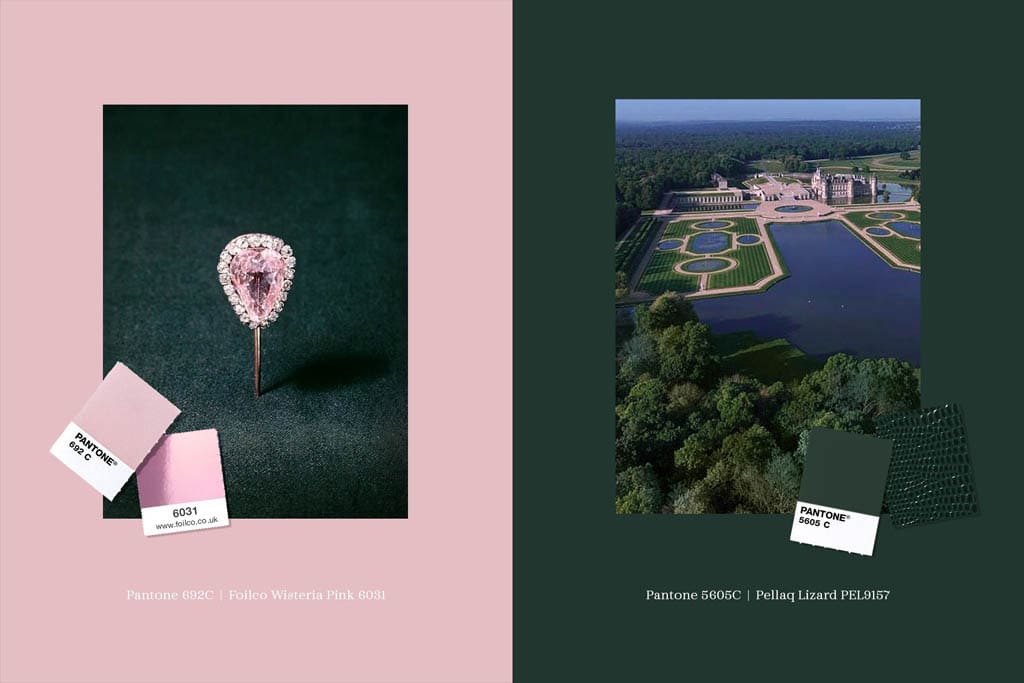 Molly Bloom's Irish Pub
Molly Bloom's Irish Pub came to Richard Marazzi with the task of rebranding their San Clemente pub.
Wanting something unique and unexpected, I put on my Irish hat, settled into a pint of Guinness, and looked to the past for today's inspiration. The new design combines a bit of edge with some Irish irreverence and a touch of vintage American east coast.

Richard Marazzi Design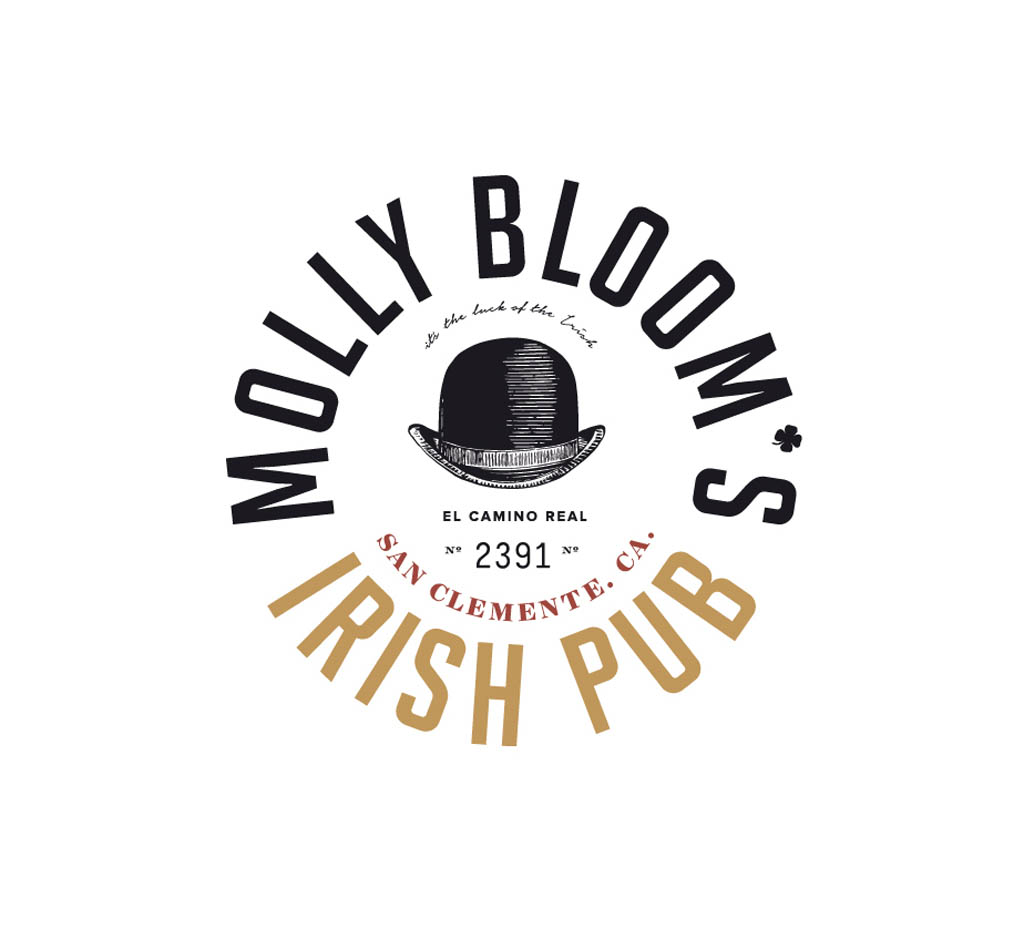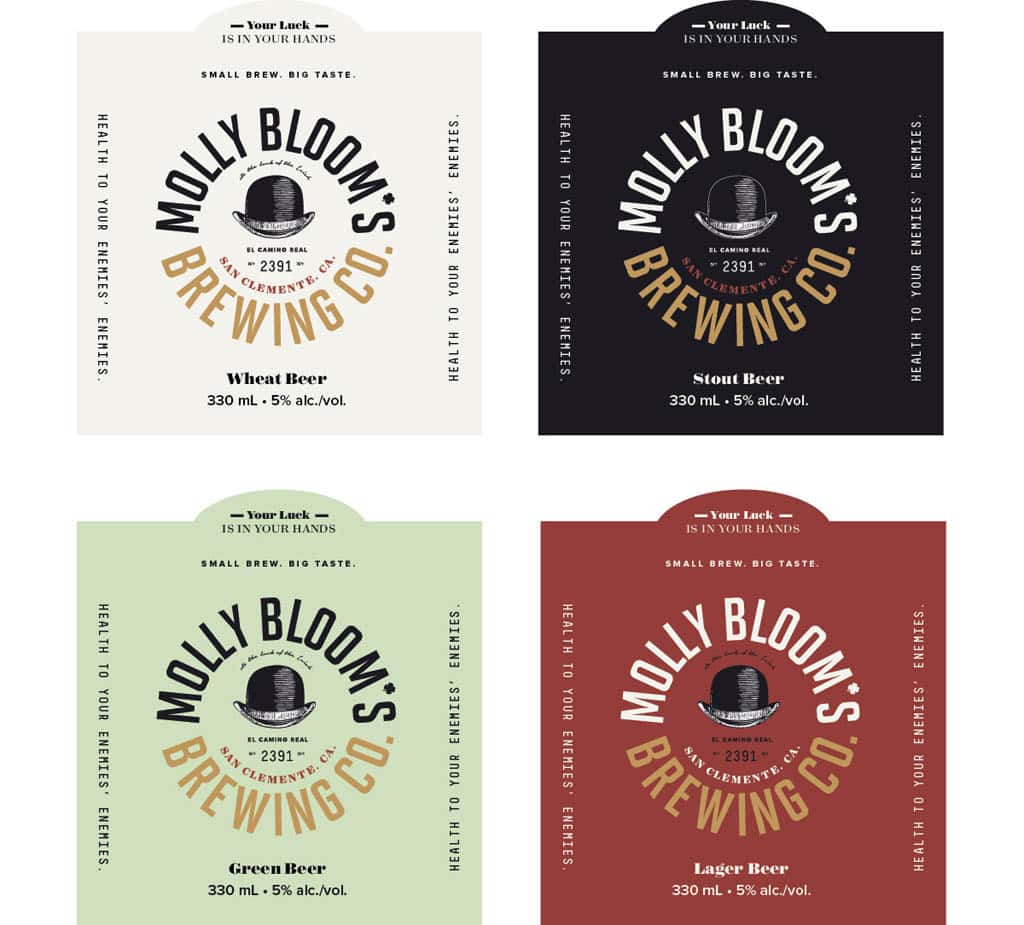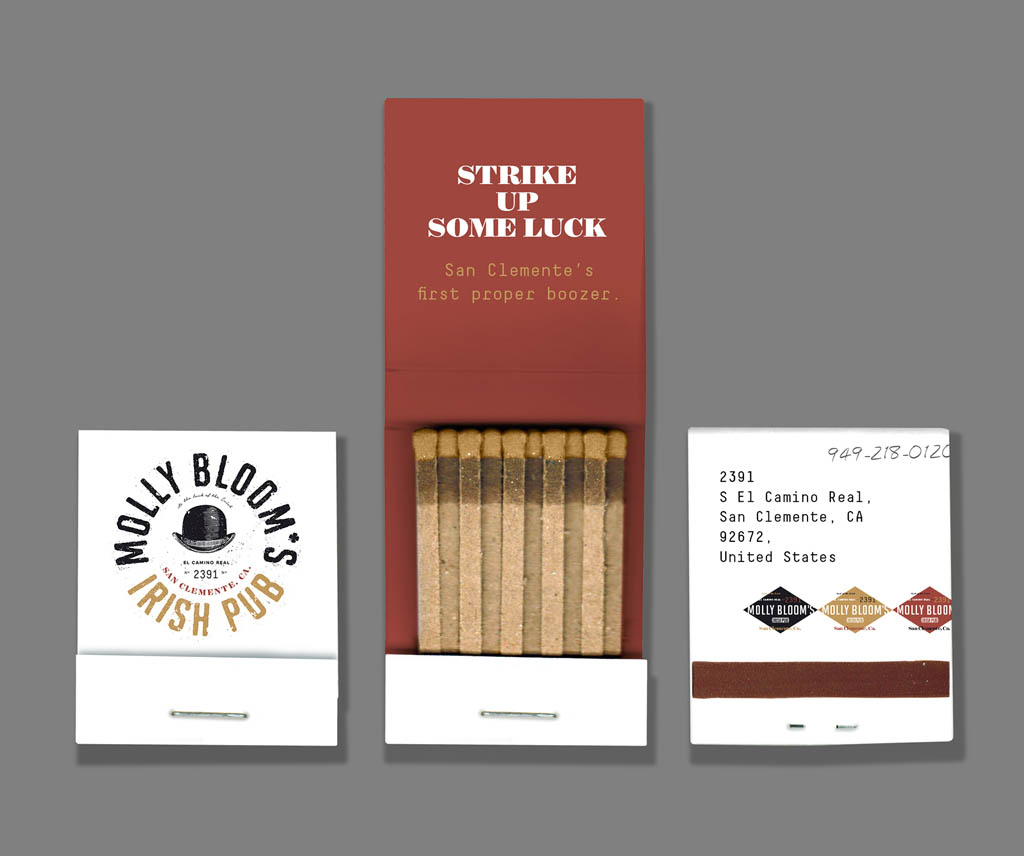 Seven Bar & Kitchen
SLTWTR Creative Agency has designed a new identity for Seven Bar & Kitchen in Santa Barbara, California.
Their core values of homegrown American fare influenced the direction we took. We delivered a complete concept for the brand, including the complete design and production of corporate collateral, menus and bill holders, glassware, bar accouterments, and signage, all handmade in the US.

SLTWTR Creative Agency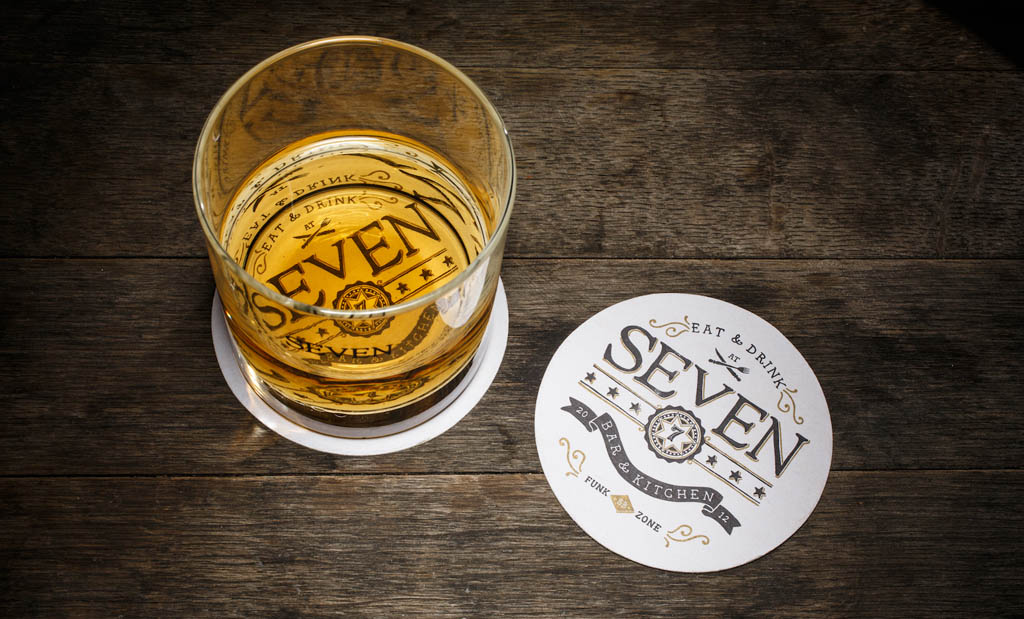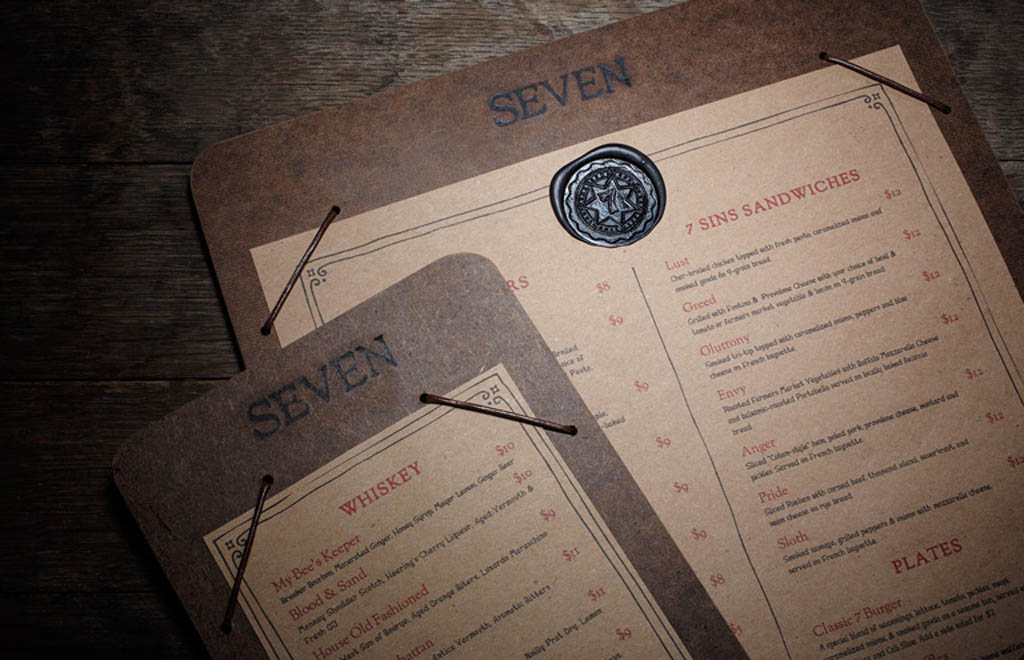 Entre Tacas Wine Bar
Entre Tacas (Between Glasses) is a bar located in São Paulo, Brazil.
The challenge was to build up an icon that expresses the two meanings of the word. The first one, in a technical way, showing transparency among different types of aligned glasses and the second one in a playful way, representing the idea of ​​a toast, a social gathering and celebration.

Lucas Coradi Brand Identity Designer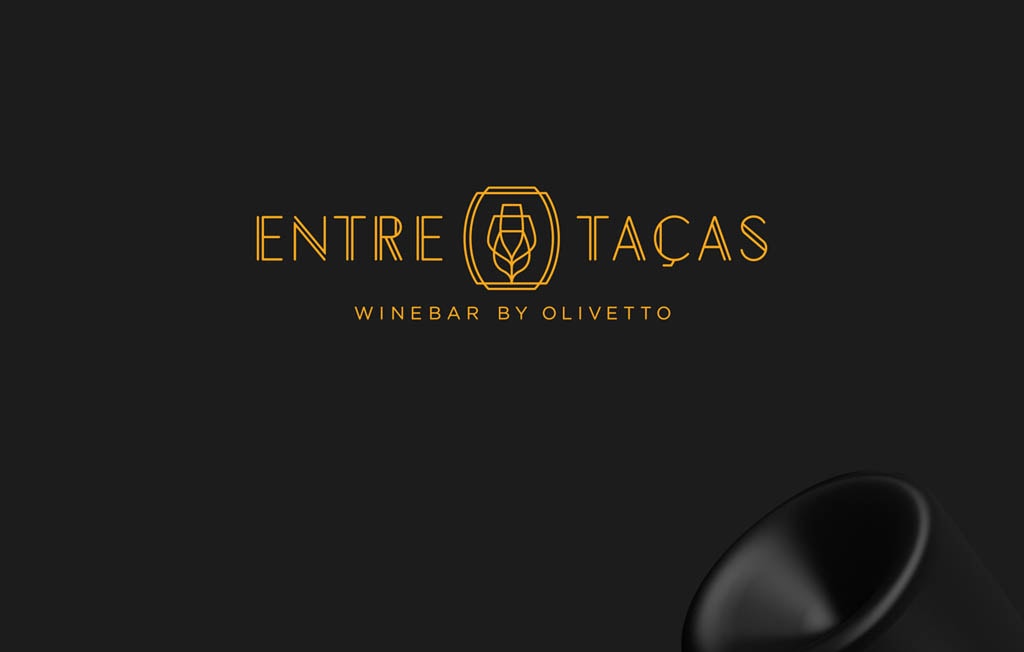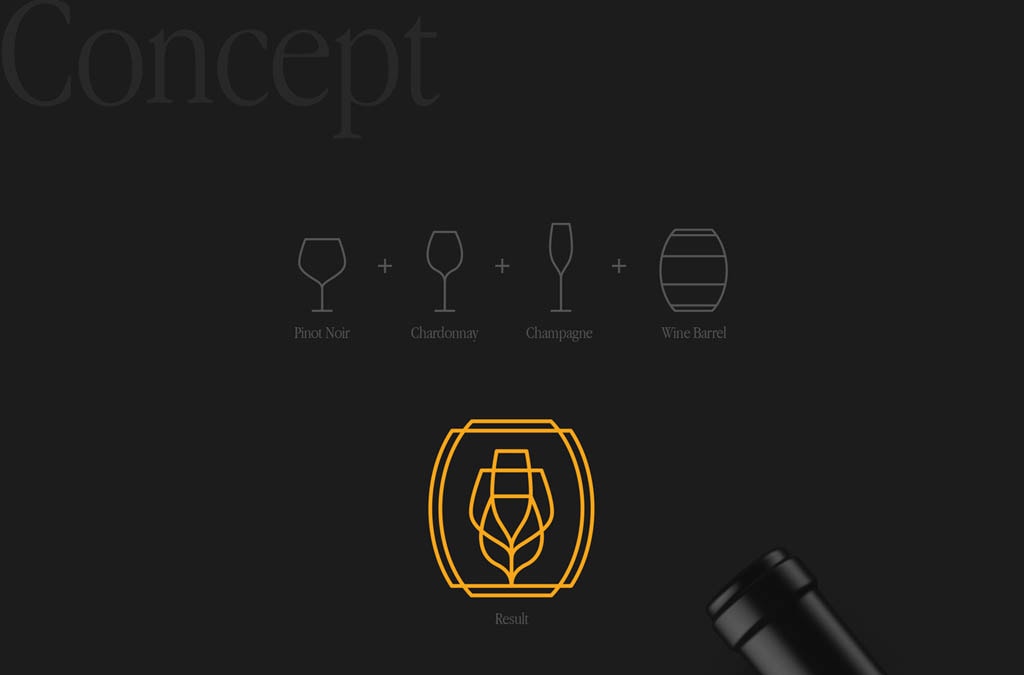 Park Restaurant + Distillery
Park is a restaurant, bar and distillery in Banff, Canada. The food is inspired by culinary traditions of campsites across the Western Canadian wilderness, where wood-fired ovens bring out the flavor of local meats.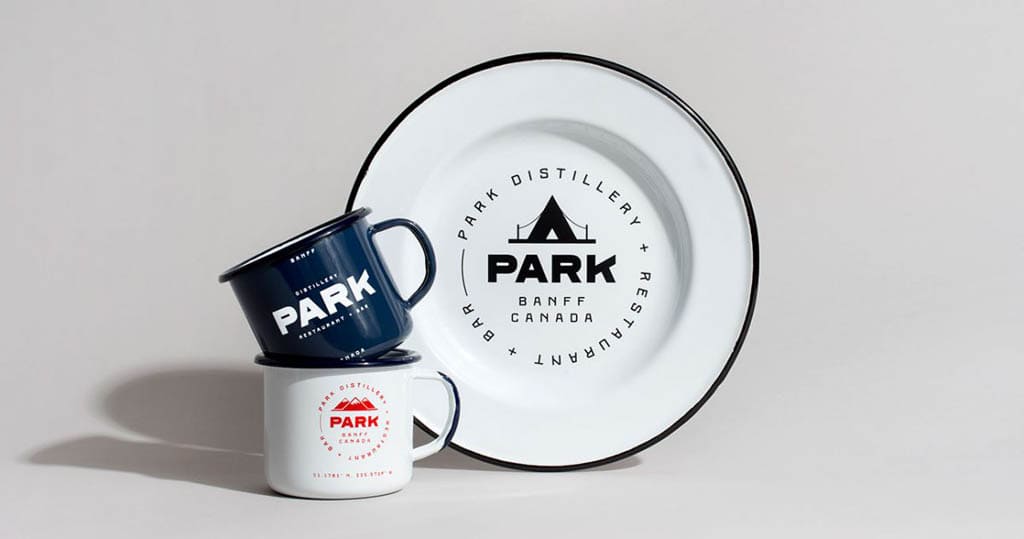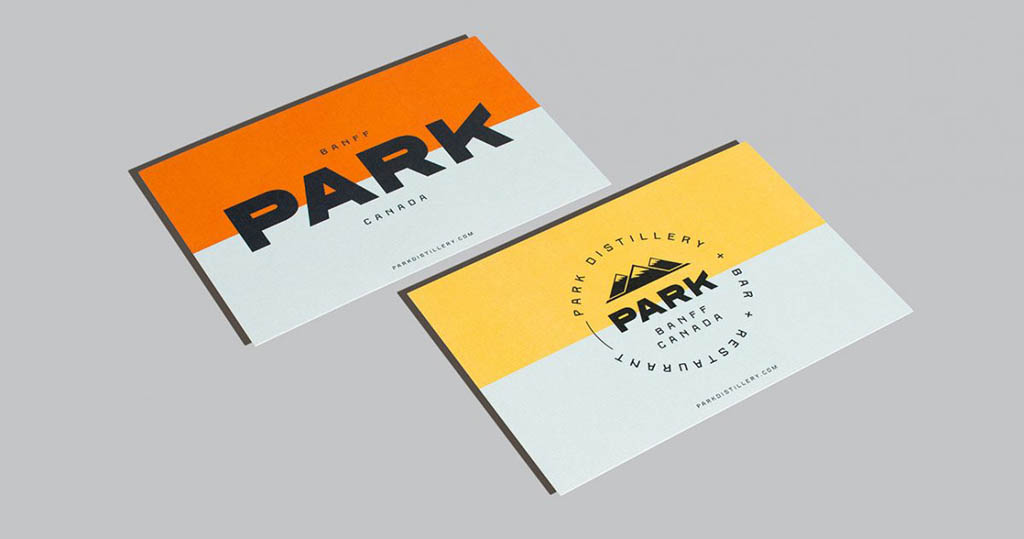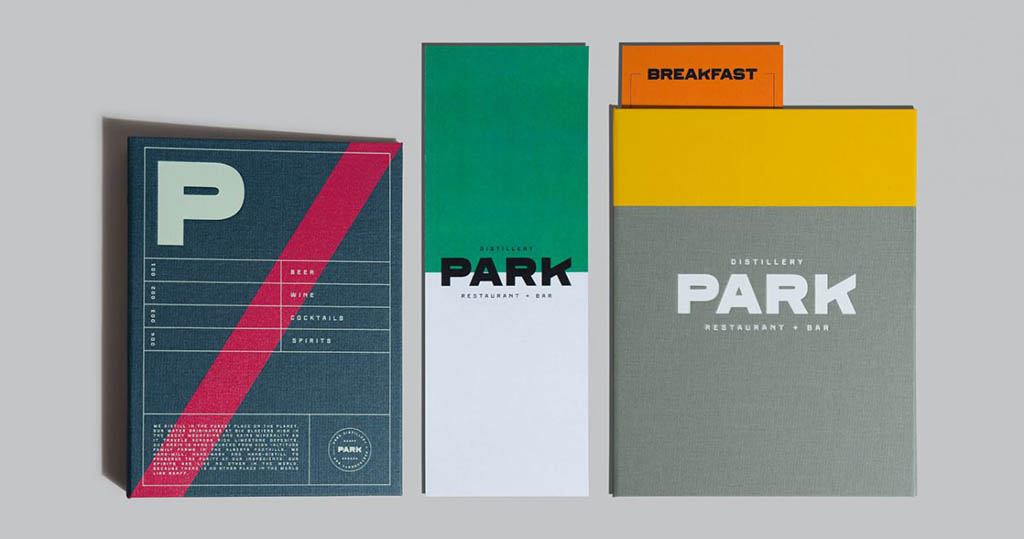 Maverick Bar & Restaurant
Maverick in San Antonio, Texas has a handmade copper bar that features handcrafted classic cocktails, plus a large selection of Texas beer on tap.
When we decided to open a Prohibition-era bar, we decided to approach it with a global view that fuses the distinctly American craft of the cocktail with the philosophical optimism of Art Deco. The result isn't so much a speakeasy as a global exposition of Parisian, American, and global creativity. In short, a cocktail of the best parts of humanity at one of our most exciting times in history.

Vigor branding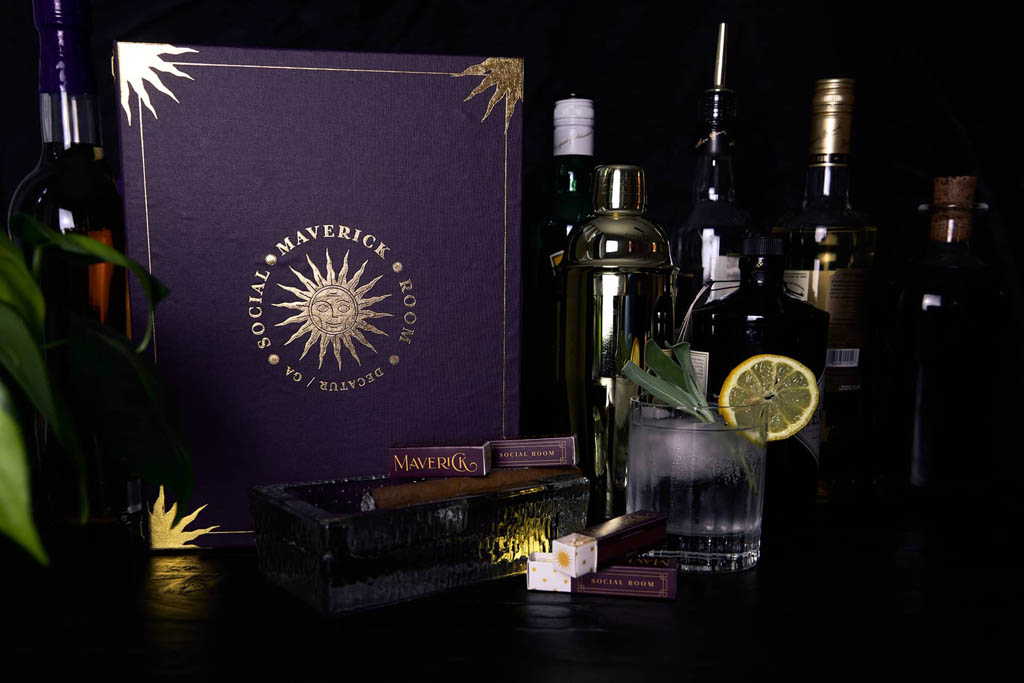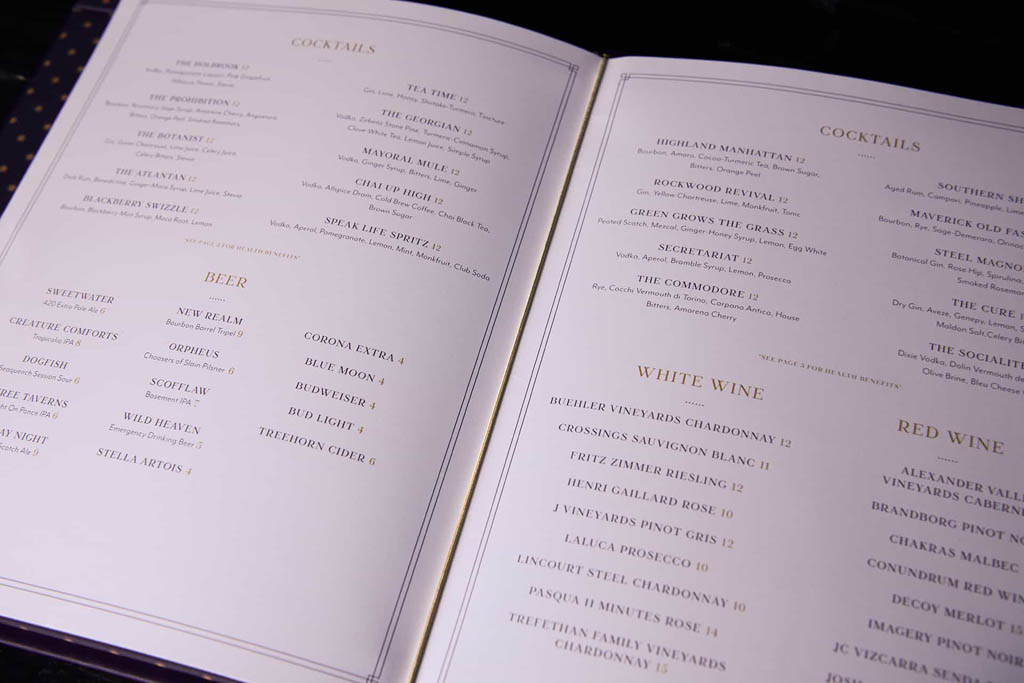 Conclusion
The modern American bar is a different animal than it was just 10 years ago. The old-fashioned saloon is long gone, replaced by an ultra-modern space – often with a design and branding that's as edgy as the cocktails being served. In fact, small bars are becoming big business.
I hope this article has given you some inspiration for branding your bar or pub.
I also recommend that you check out the following posts if you haven't yet created a website for your bar or are looking for bar interior design ideas or if you are looking for a cool bar name.
Finally, you might also be interested in the following bar marketing and business articles:
1. 30 Bar Marketing Ideas & Promotions That Work
2. 16 Cool Examples of Bar Branding & Design
3. 9 Types of Bars and Pubs: Examples and Startup Tips