Are you looking for bar interior design ideas and inspiration?
Then you've come to the right place.
This is where you'll find what I think are some of the best interior designs from a variety of bars. You'll find modern designs for bars, wine bars, pubs, cocktail lounges, and more.
Whether you are planning to open a new bar or pub, or simply want to give an update to your existing establishment, interior design is an important decision. Your bar's interior should fit with the kind of clientele you want to attract. The color scheme, furniture, and lighting can make a big difference in enhancing or diminishing the bar's ambiance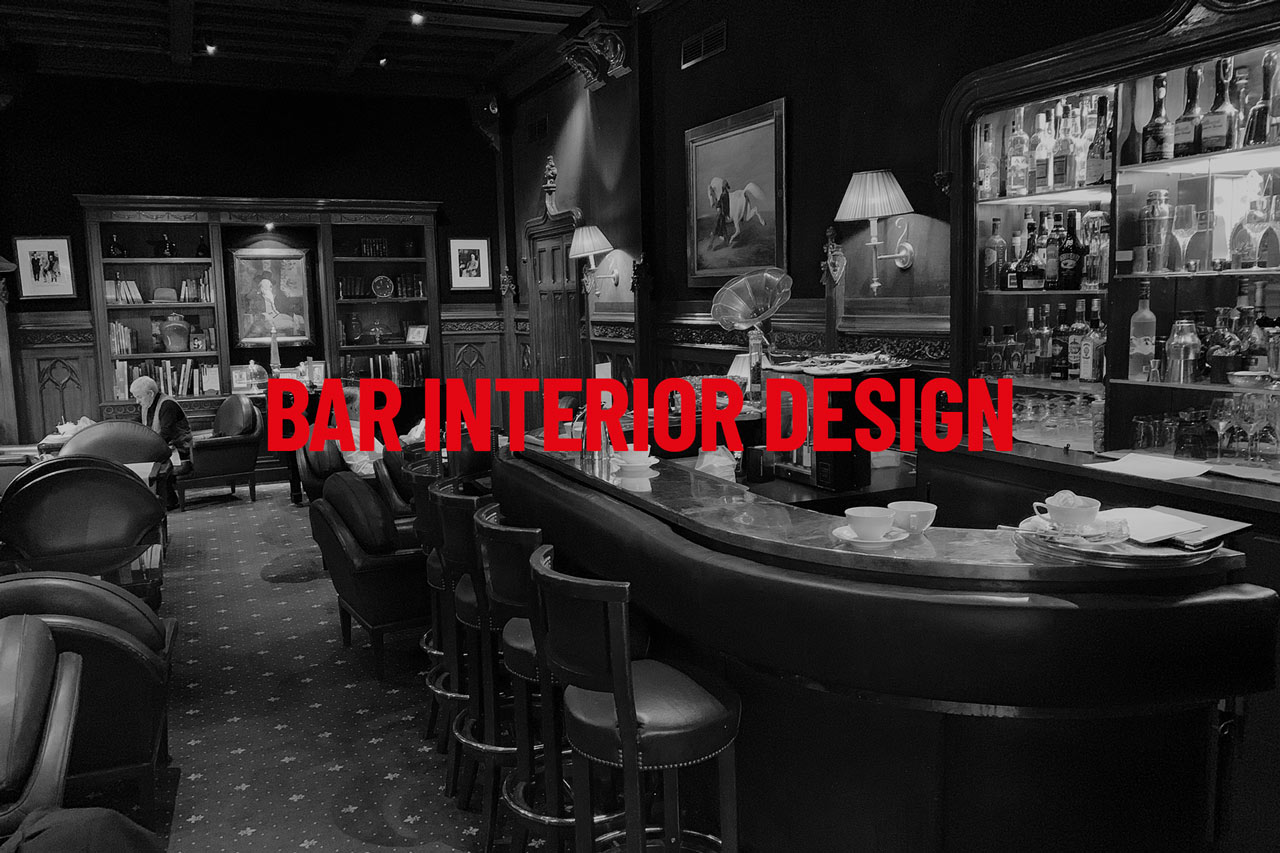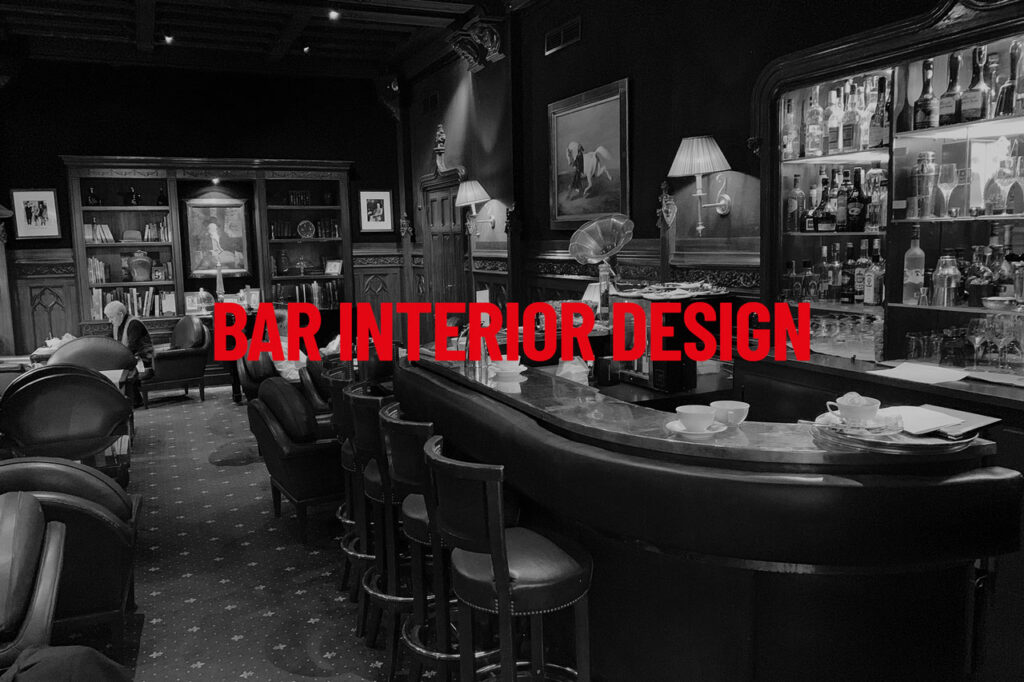 The goal of the bar interior design is to create an atmosphere that is visually interesting and comfortable, in order to help the guests relax and enjoy themselves. The design should be colorful, the details should be fascinating, and there should be a fitting balance between comfort and entertainment.
Now, let's take a look at the designs!
The Shady Pig by Léon
The Shady Pig is a bar located in Bali, Indonesia, and designed by Léon, an agency specialized in interior design and brand identity.
Inspired by the glamour and decadence of the late '20s, Léon has designed an unconventional retro-style bar that transports you off the hustle and bustle of Bali's nightlife to Birmingham, in the secret laboratory of an oh-so-British contraband syndicate.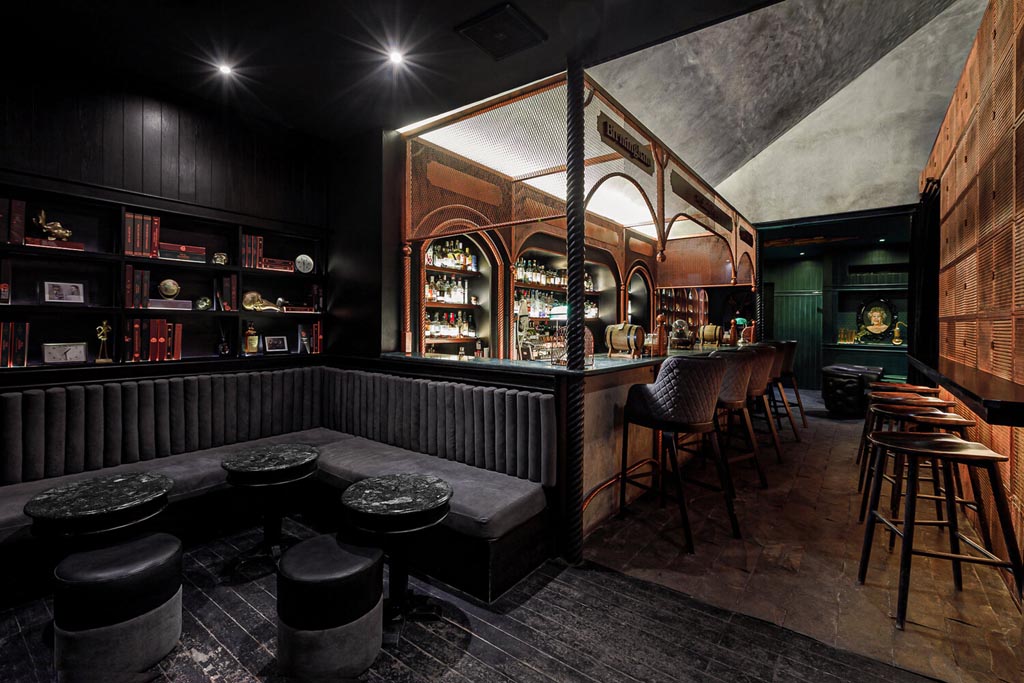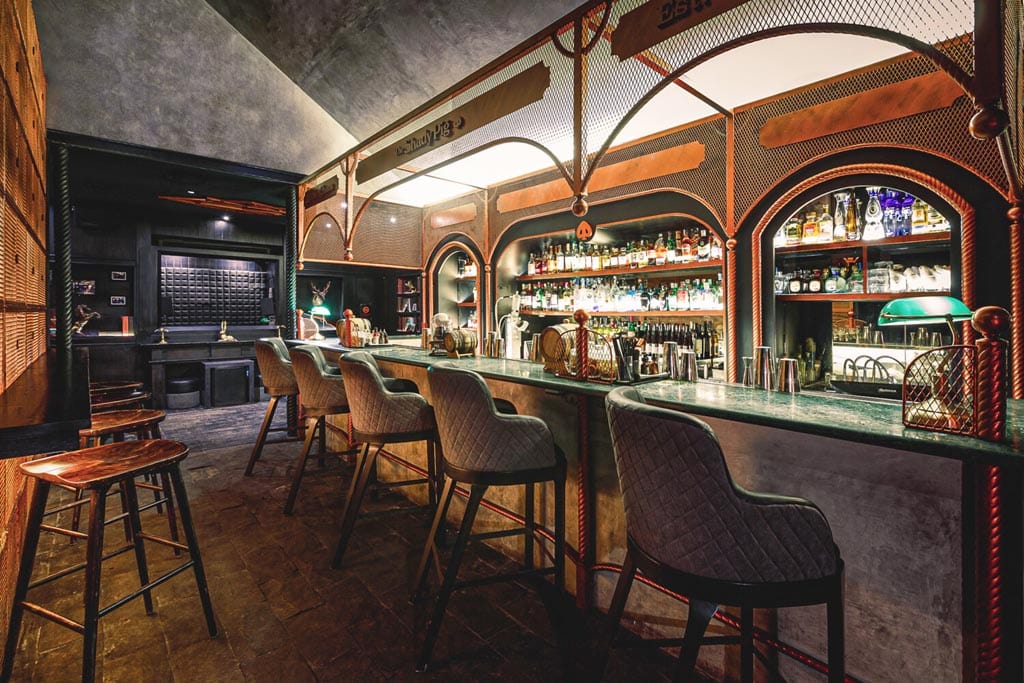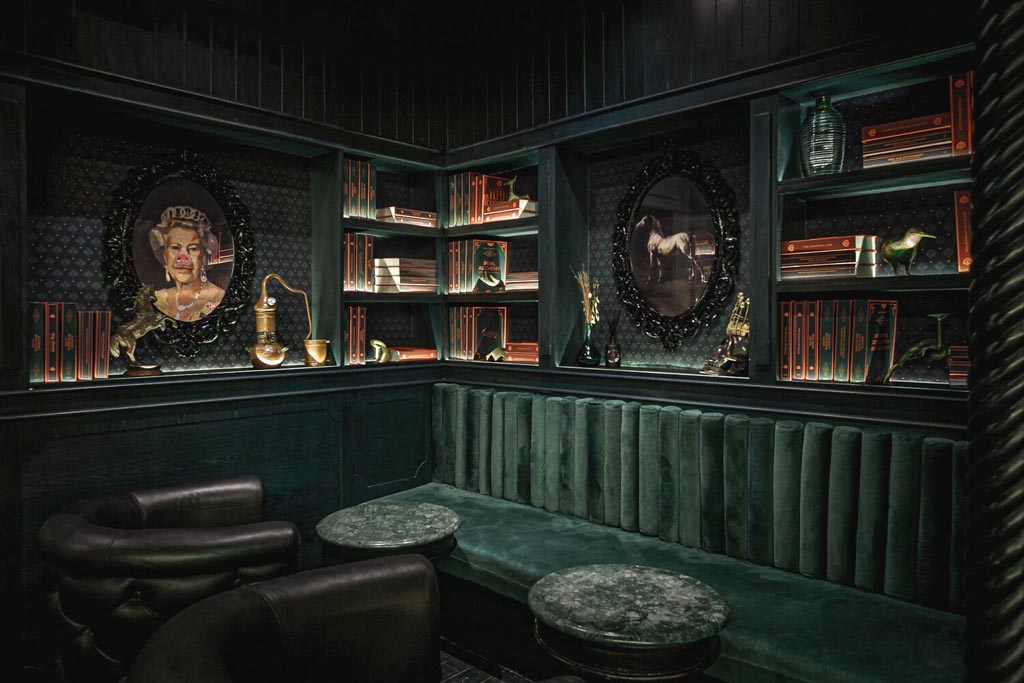 Perroquet Bar by Studio Julia Christ
The Perroquet Bar is located in the city center of Lausanne, Switzerland. The bar is designed by Studio Julia Christ, a design agency specializing in hospitality architectural design & branding.
Taking inspiration from the Victorian era, the Perroquet bar is a maximalist composition of plush velvet, oriental rugs, bodacious wallpapers, vintage furniture, and a lot, a lot, of accessories.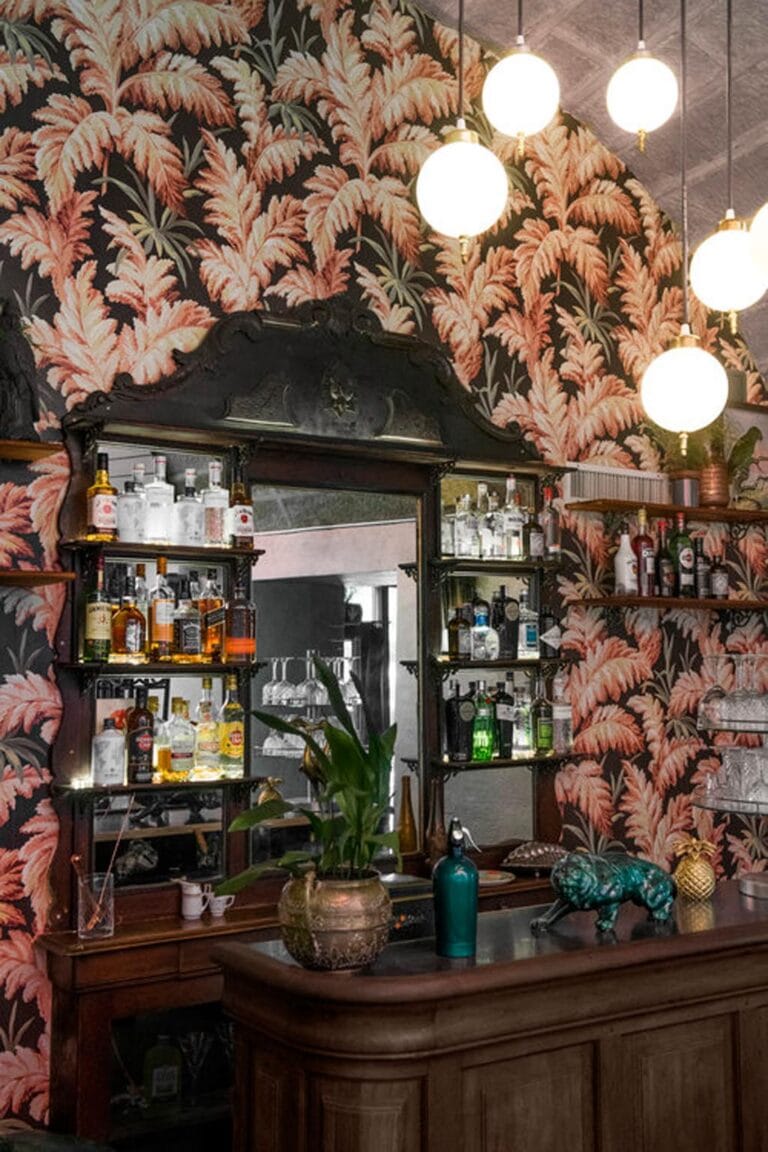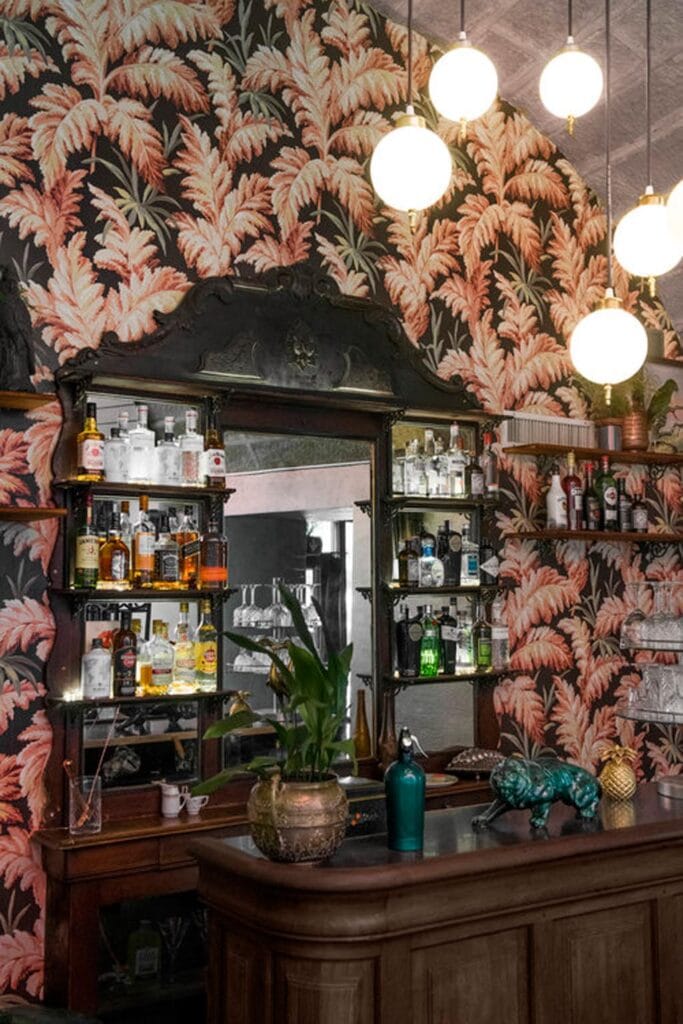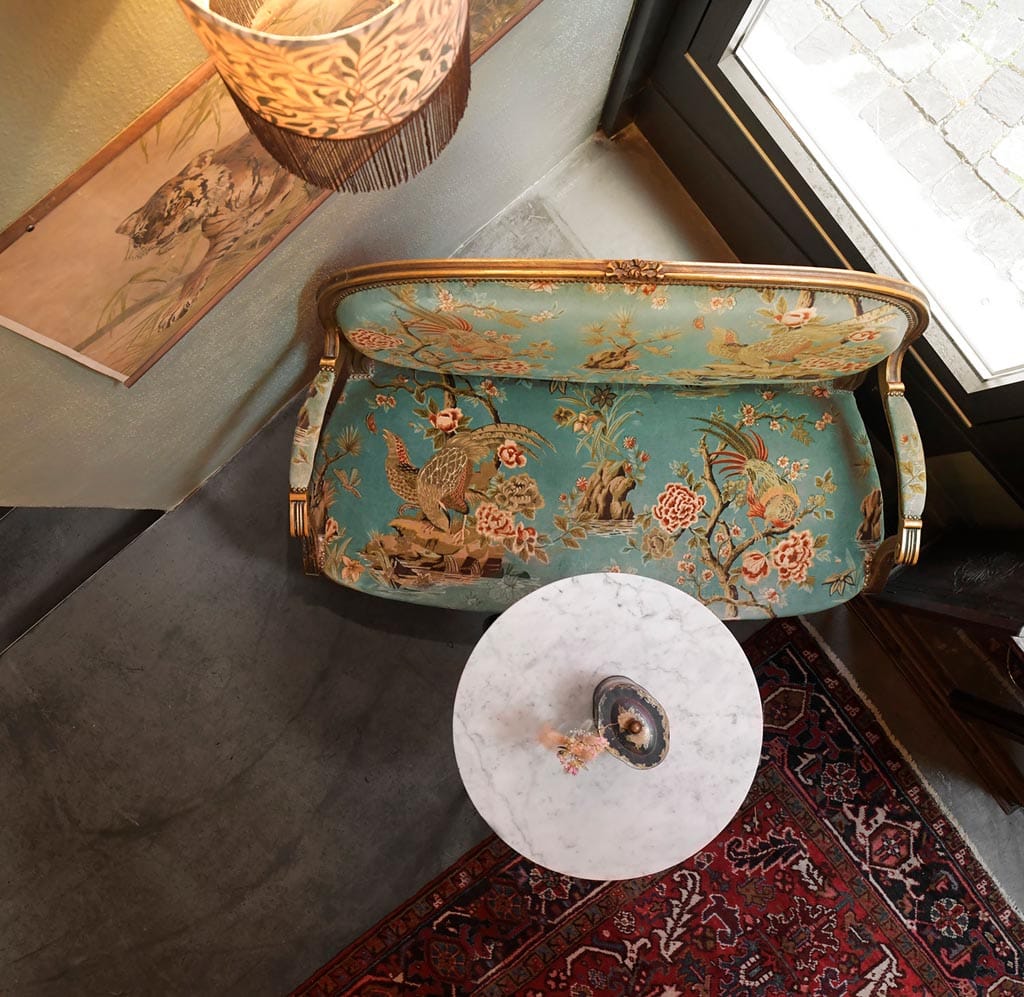 Hotel Ponsonby designed by CTRL _
The gastropub in Hotel Ponsonby, Auckland, New Zealand was designed by CTRL _ , an award-winning, cross-disciplinary design studio, focused on the interior architectural environment.
The design of the Hotel Ponsonby was inspired by the British pub. The pub's atmosphere is relaxed and casual, and it is a popular meeting place for groups, families, and couples from all over.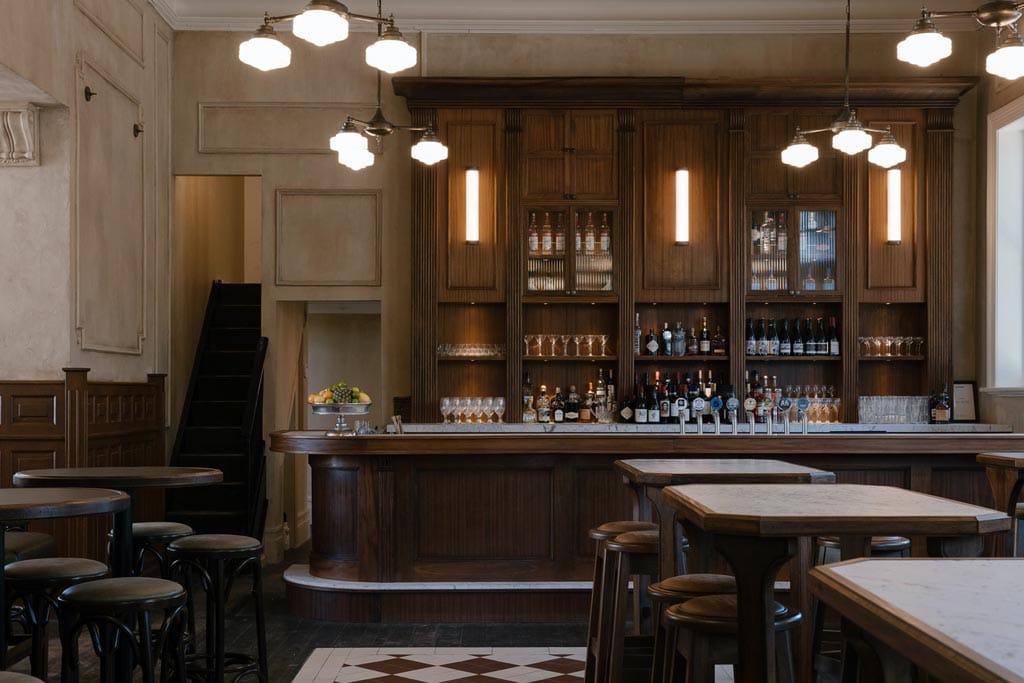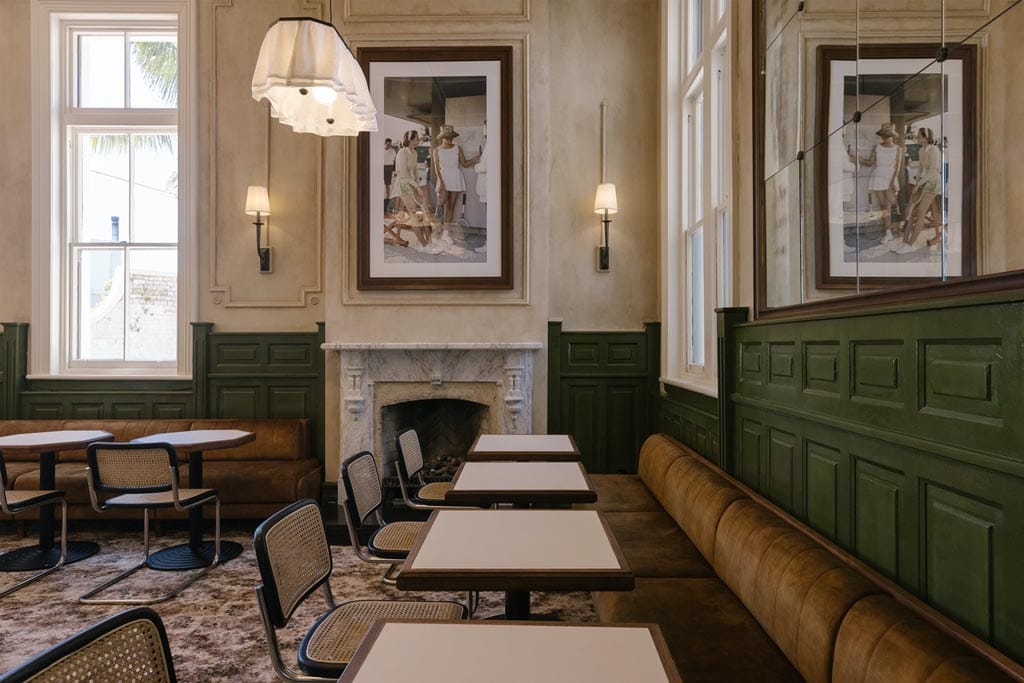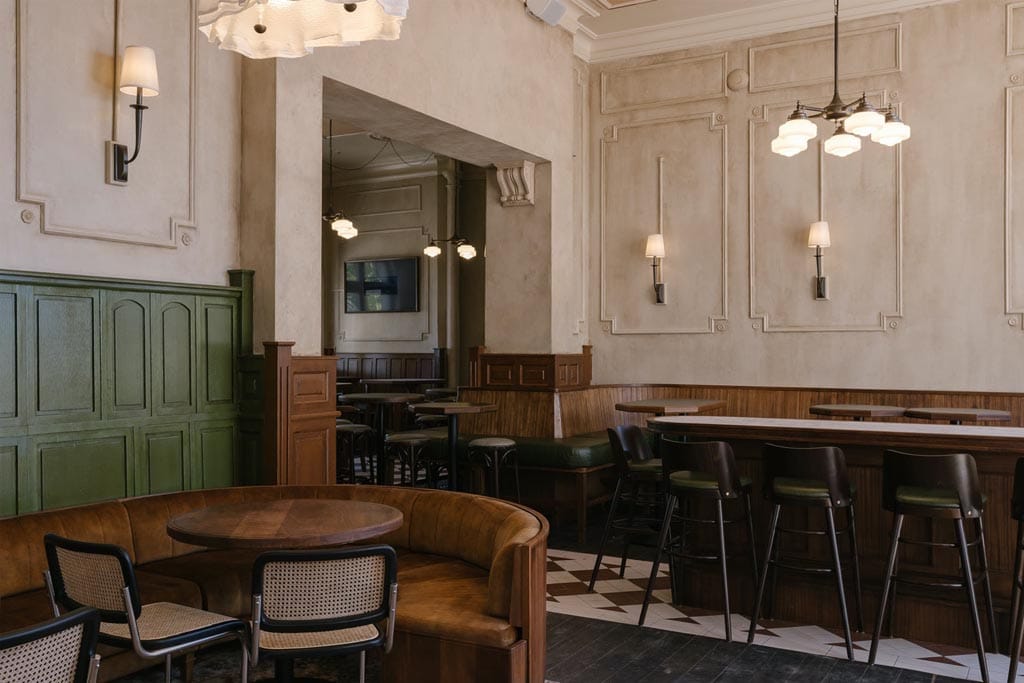 Revelry Bar by Heliotrope Architects
The interior design of the Revelry Bar in Portland Oregon is made by Heliotrope Architects. Heliotrope designs contemporary, process-driven architecture that is rooted in a thorough understanding of social, cultural, and physical qualities unique to each project.
With the focus on celebrating a dynamic set of program functions: dining, drinking, music and retail, Heliotrope's charge was to design a playful, lively space, set inside the historically charming (and challenging) Salvation Army Industrial Home Building located in Southeast Portland.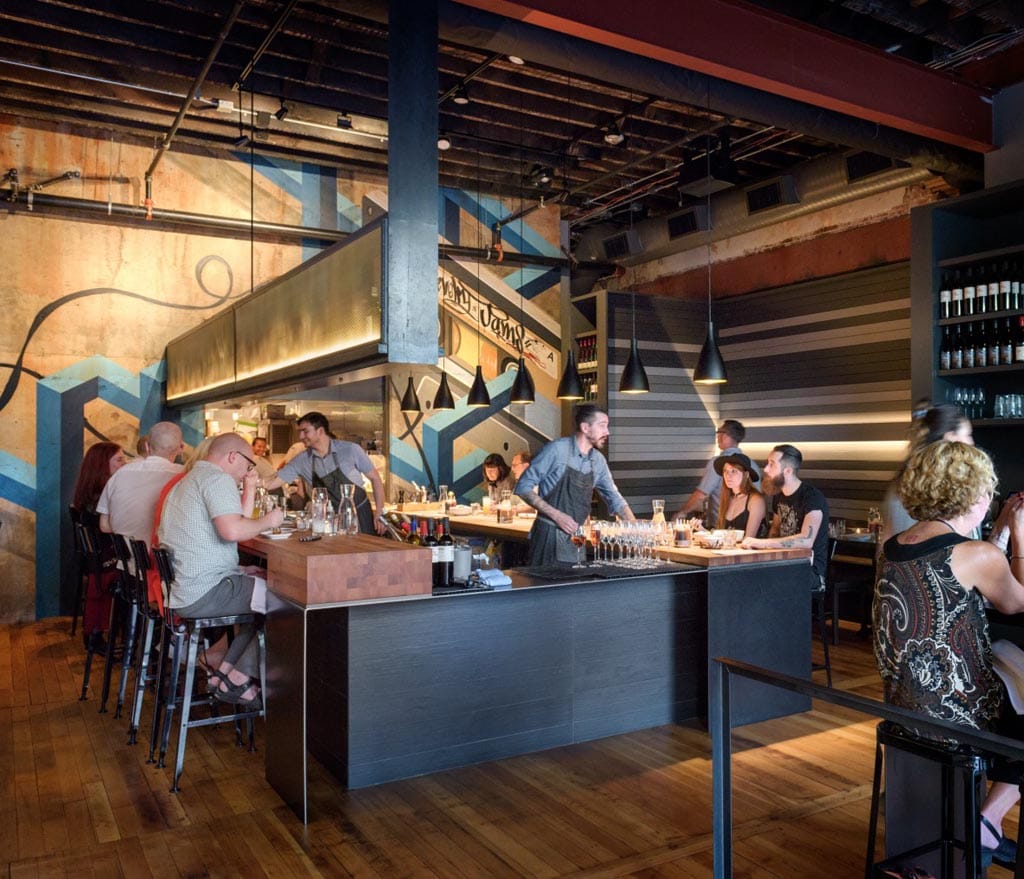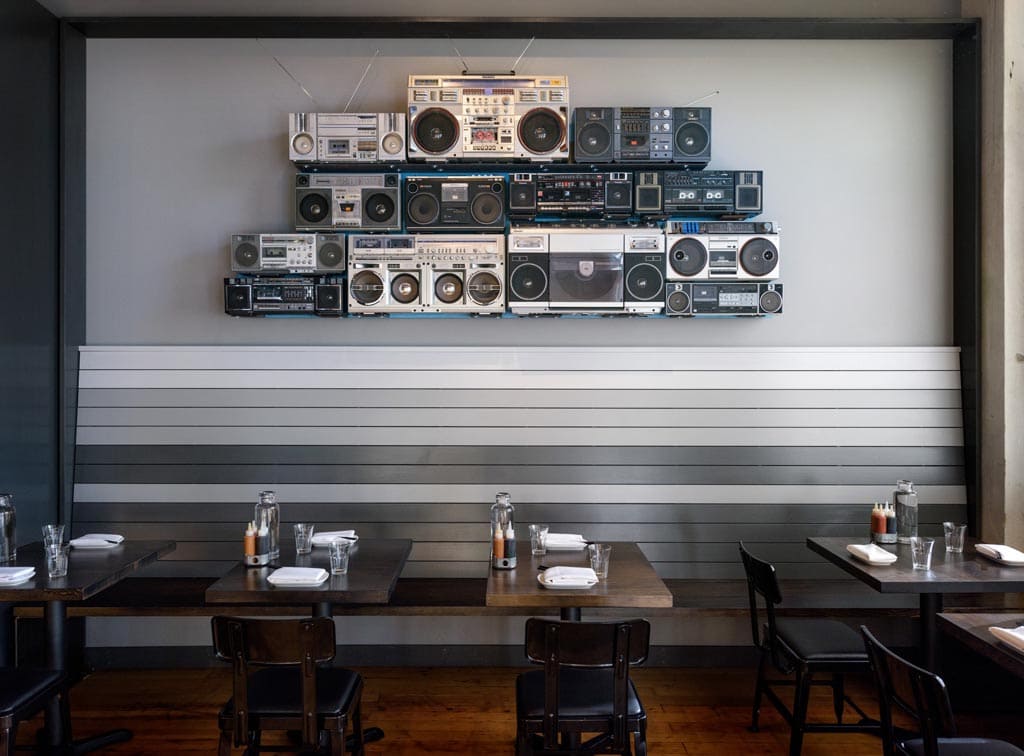 La Cervecería by Studio Modijefsky
La Cervecería is a Spanish-inspired bar located in Amsterdam. It has been designed by Studio Modijefsky an interior architecture studio that works with clients that range from hotels, houses, offices, museums, to boutiques and bars to spas.
The interior recalls the traditional Mediterranean canteen, thanks to a distinct colorful palette, with the addition of a modern touch which is able to link southern tradition to the contemporary Amsterdam hospitality scene. The masterly use of warm colored oak wood, inclined mirrors, wooden profiles with an old-fashioned feel, bronze railing and modern floor patterns, results in an extravagant composition of elements, which is ultimately in perfect balance.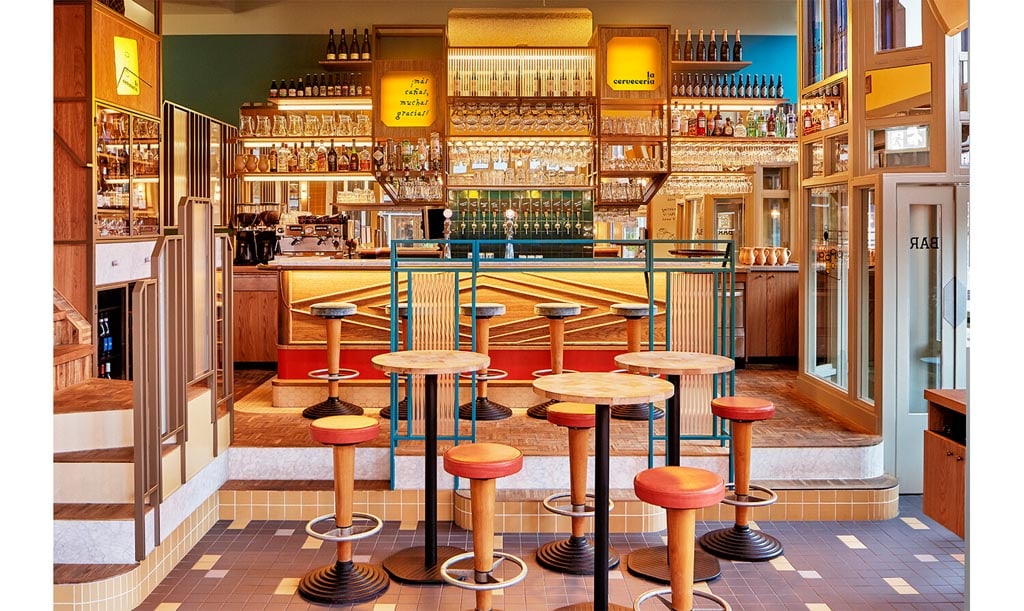 Sushibar + Wine by Studio Joanna Laajisto
Sushibar + Wine is located in Oslo, Norway. The bar is designed by Studio Joanna Laajisto, a Helsinki-based design agency, that works with clients in retail, hospitality, and workplace design.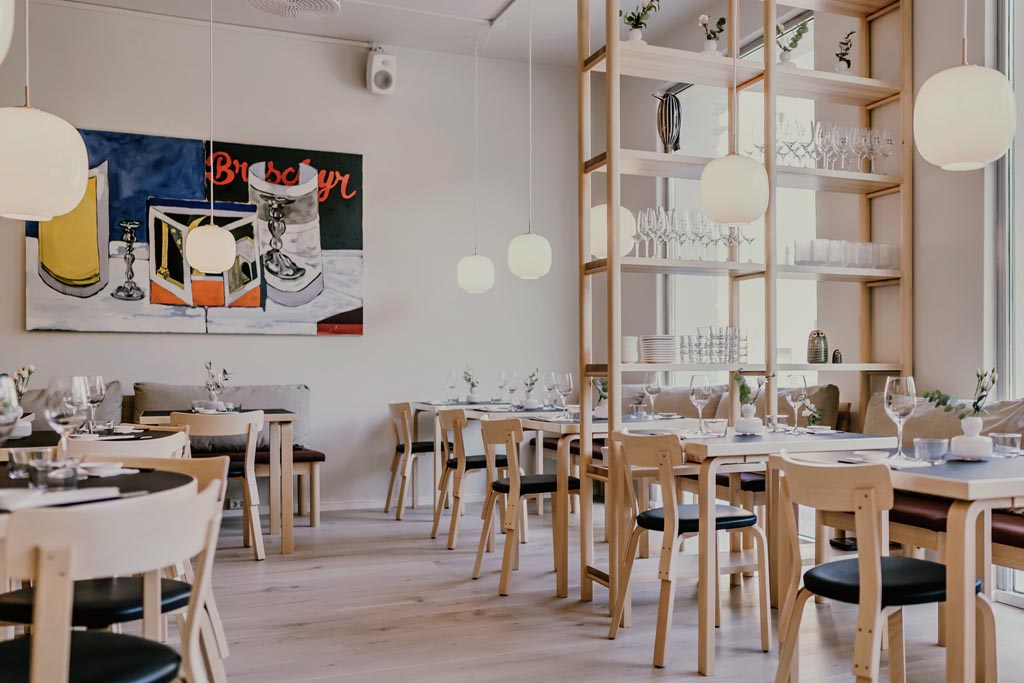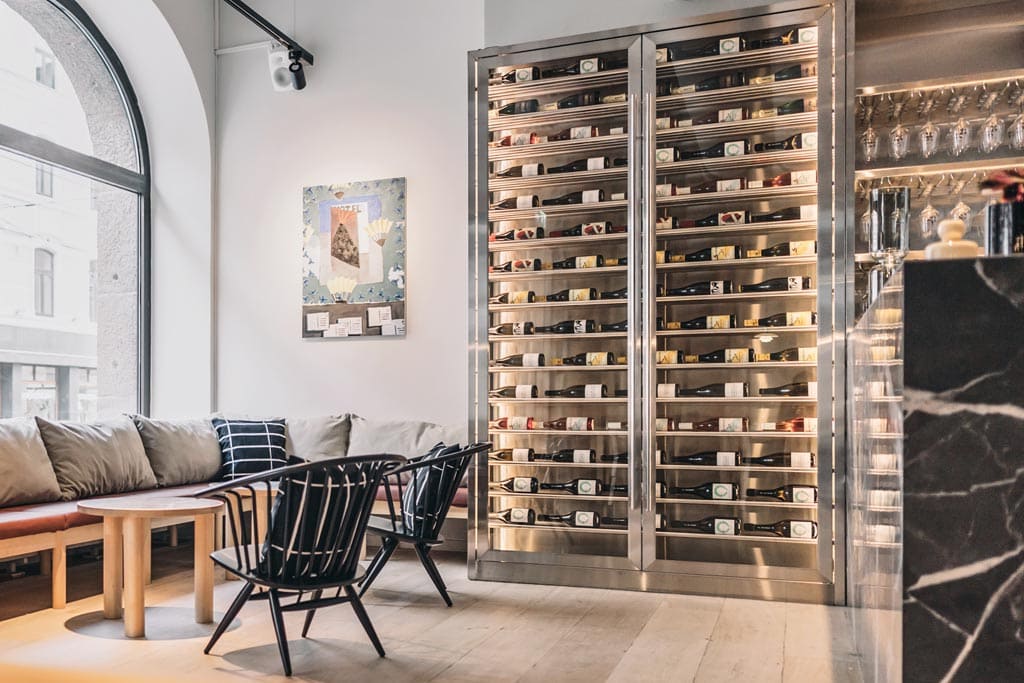 Deep Dive by Price Erickson
Deep Dive is a cocktail lounge in the base of The Spheres in Seattle. The lounge is inspired by marquee hotel bars around the world and designed by the interior design firm Price Erickson.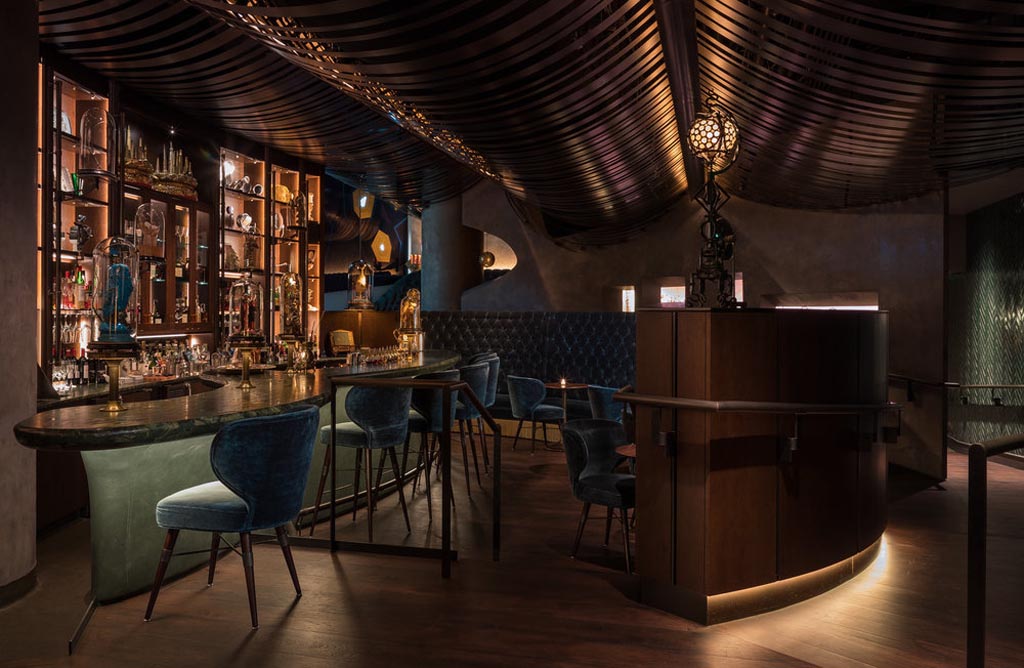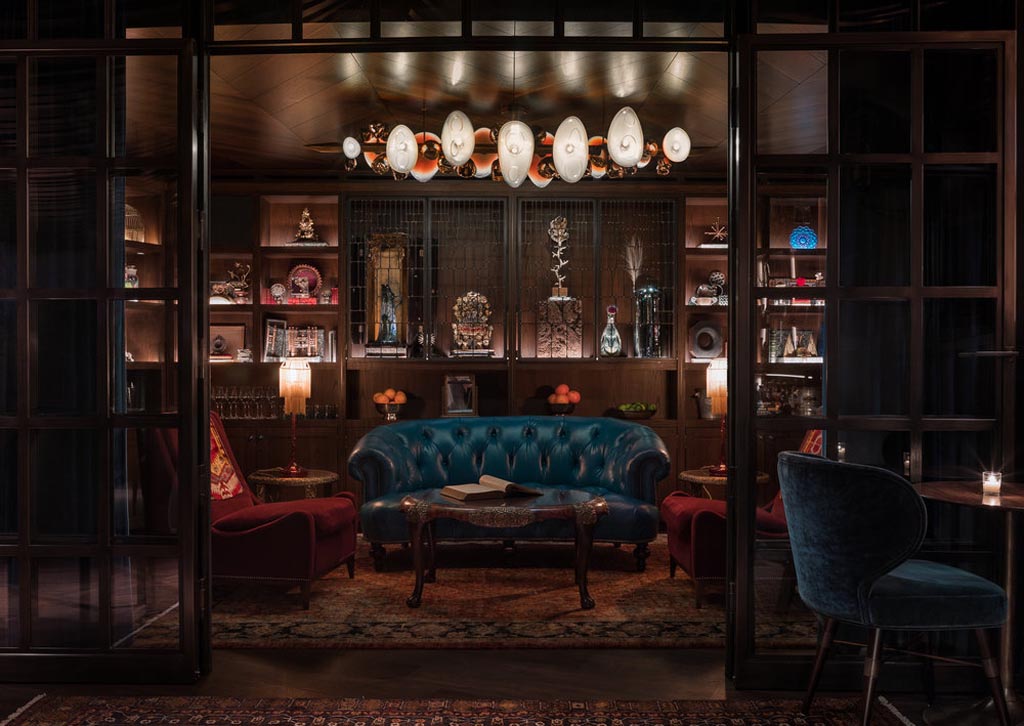 Rupee Bar by Heliotrope Architects
The Rupee Bar in Seattle is another work by Heliotrope Architects. The owners of the Rupee Bar worked together with Heliotrope Architects to design an interior influenced by South Asia.
The design was to reflect Sir Lankan-inspired cuisine by incorporating three architectural gestures to the small space… Together these elements emulsify to create a complete dining experience that complements the aromatic dishes and spiced cocktails.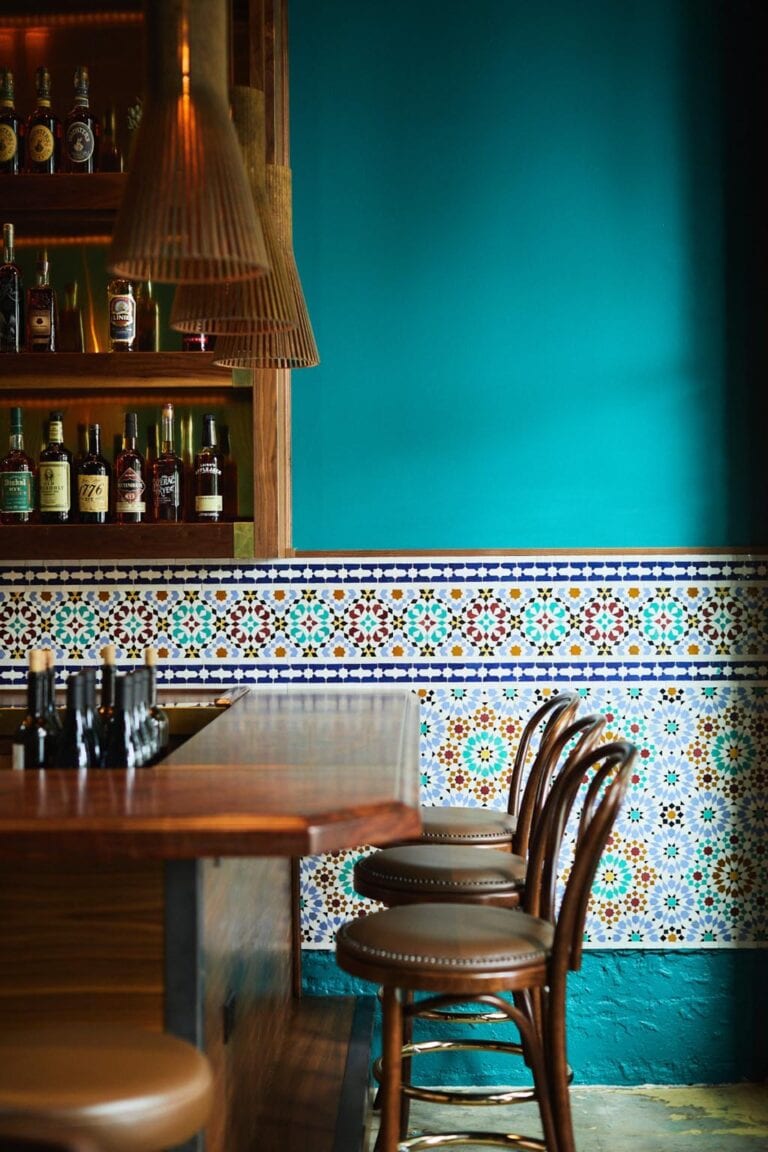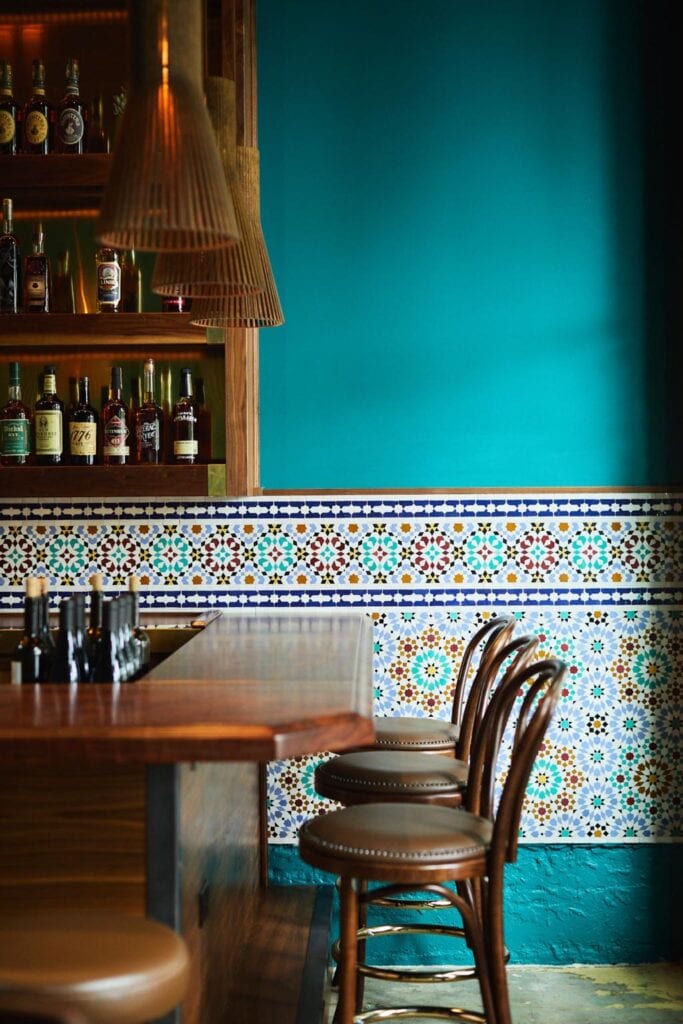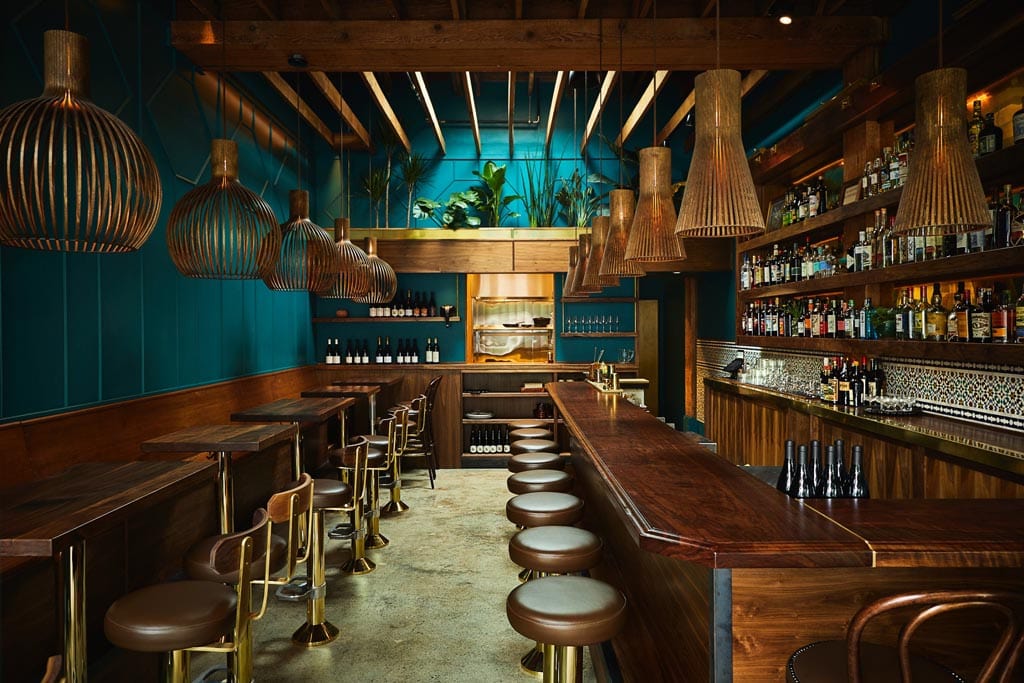 Loof Bar by Takenouchi Webb
Loof Bar is a rooftop bar in Singapore. Takenouchi Webb is an integrated design firm and partnership between British architect Marc Webb and Japanese interior designer Naoko Takenouchi.
We took the graphic roof-tile element and incorporated throughout the design. A green wall and extensive planting were also used to give a the roof an outdoor greenhouse feel. We added a stand-alone "Mama-Shop" inspired by local Singapore corner shops, rattan chairs, custom made bar stools and tropical patterned banquettes add to the outdoor back-yard feel.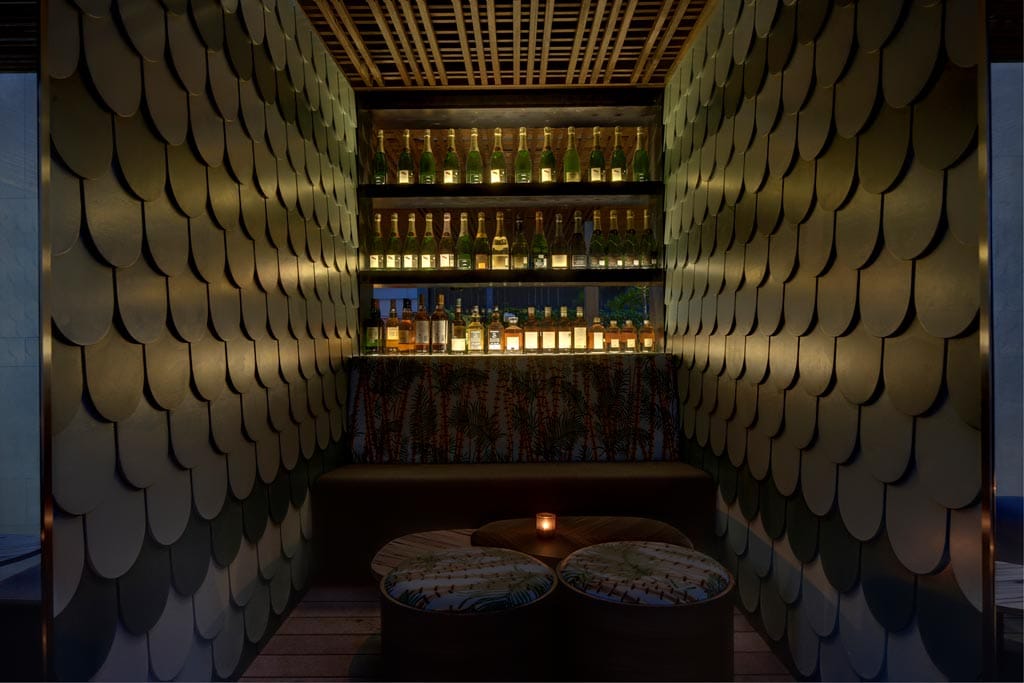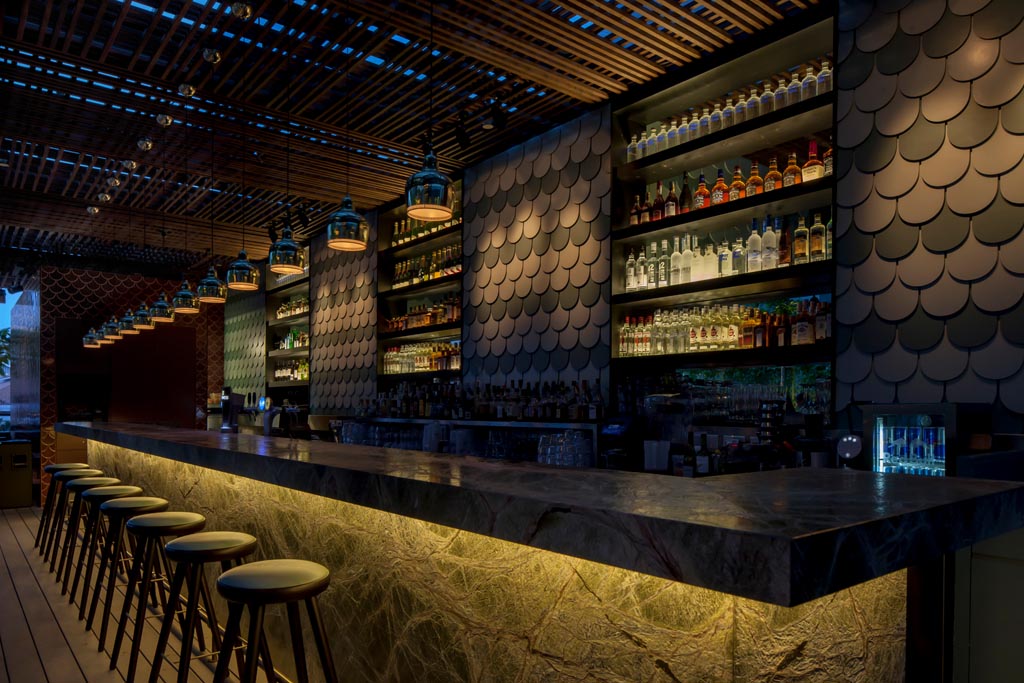 Como Taperia by Ste.Marie
Como Taperia is a bar located in Vancouver, designed by Ste.Marie Art Design, a strategy-led design studio and creative consultant.
Como Taperia is a nod to the classic, centuries-old, standing-room-only tapas bars in Barcelona's Poble Sec or Madrid's La Latina quarters. … Our access point to the materiality and colour strategy came from one particular reference, Jardins de les 3 Xemeneies, and its three brick chimneys that backdrop the bustling Poble Sec–the only remains of an early 20th century power station built by the Barcelona Traction, Power and Light Company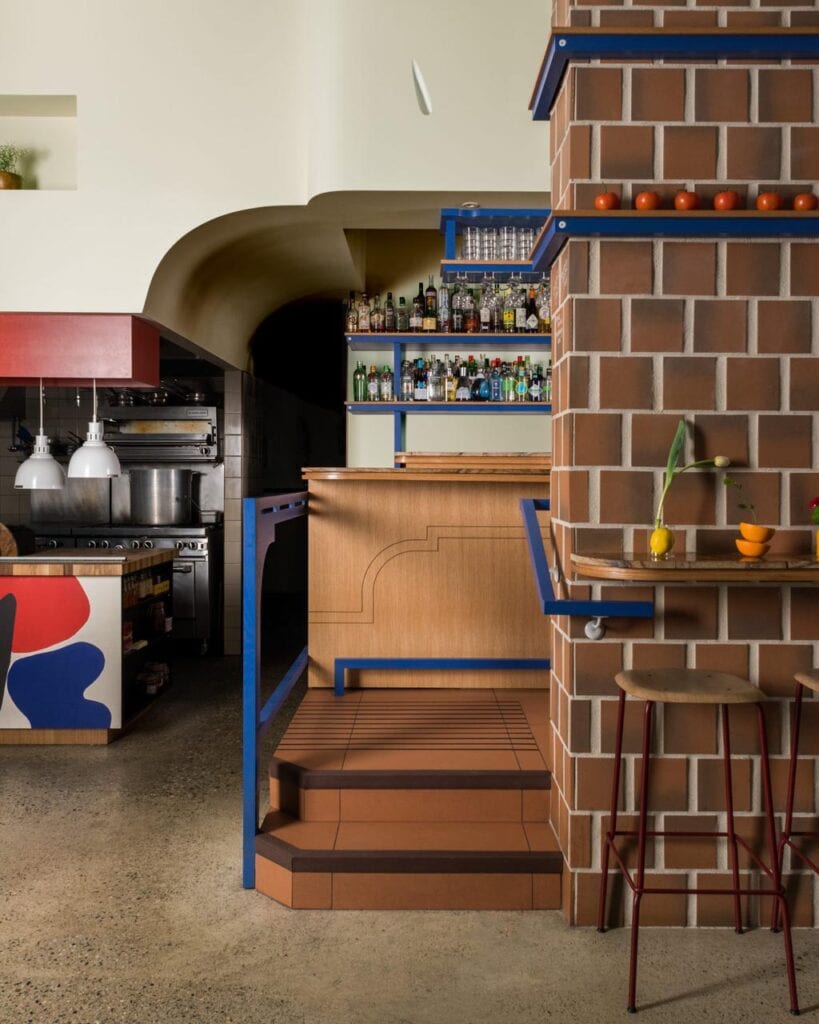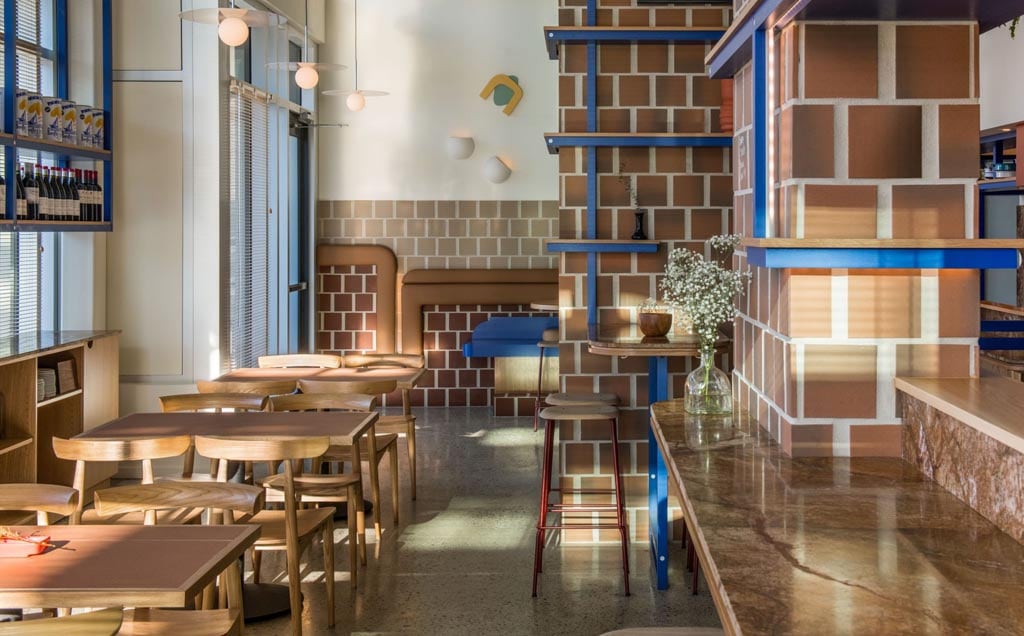 Jackie by Studio Joanna Laajisto
Jackie is a bar in Helsinki inspired by 60s Italian lounge music, 70s French cosmic disco, and a 1970s Milanese bar. The bar is designed by the Helsinki-based design agency Studio Joanna Laajisto.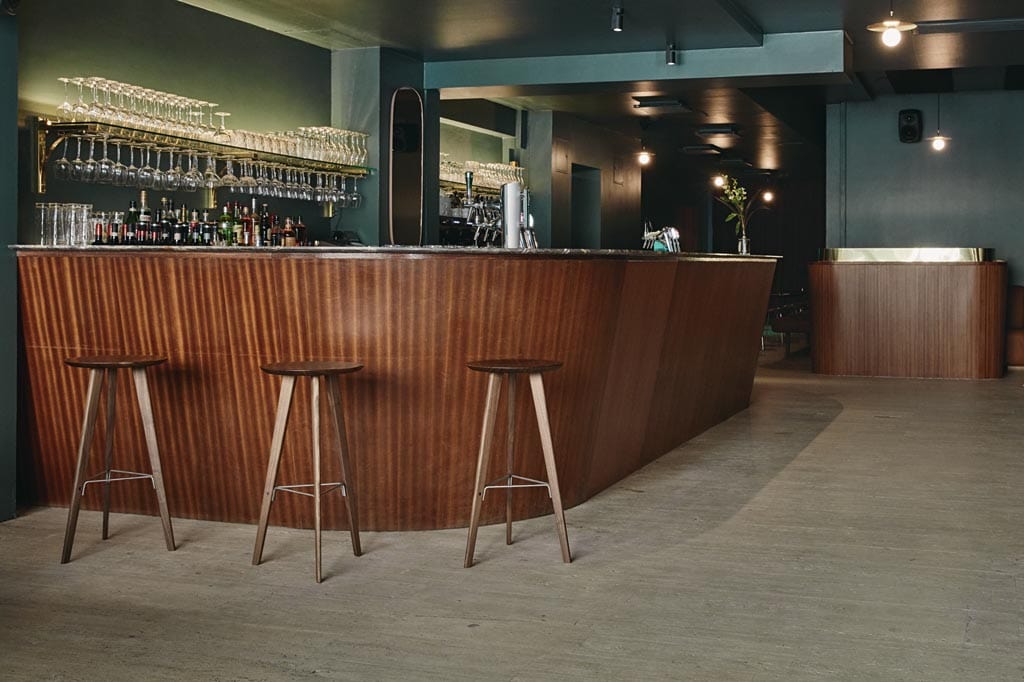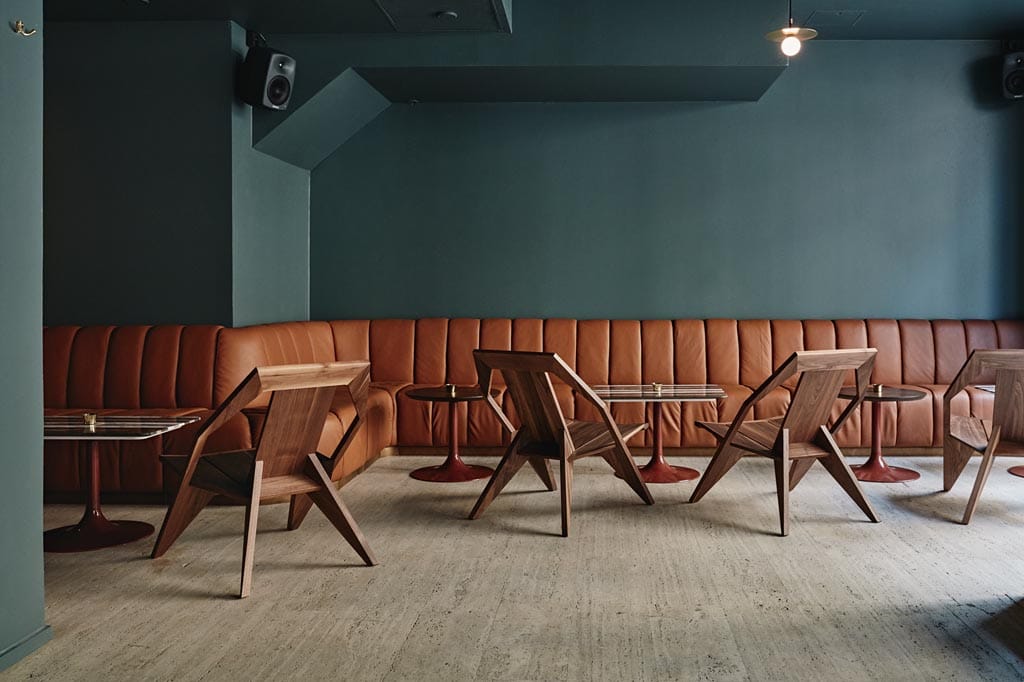 Conclusion – 3 Things to Consider When Designing Your Bar
If you want to open a new bar, your interior design makes a big difference in drawing a good crowd. Color schemes, furniture, and lighting can enhance or diminish the bar's ambiance.
A bar is a place where people should relax and feel comfortable. The goal of interior design is to create an atmosphere that's visually interesting and entertaining, helping the clientele have a great time.
Your interior design is one of the most critical components of your bar brand and will be key to accurately market your business. The theme you choose should be clearly evident in all promotional materials, including your website, social media, and other forms of communication.
Finally, you might also be interested in the following bar marketing and business articles:
1. 30 Bar Marketing Ideas & Promotions That Work
2. 409 Cool Bar Names (Pubs, Wine Bar, Sports Bar)
3. 16 Cool Examples of Bar Branding & Design