Are you looking for a list of great bar names to get started on the process of naming your bar? Then you have come to the right place.
We have grouped this list of the best bar name ideas by category, from cool to funny, as well as names for pubs, biker bars, cocktail lounges, and more.
We then end the article with 3 essential tips on how to name your bar.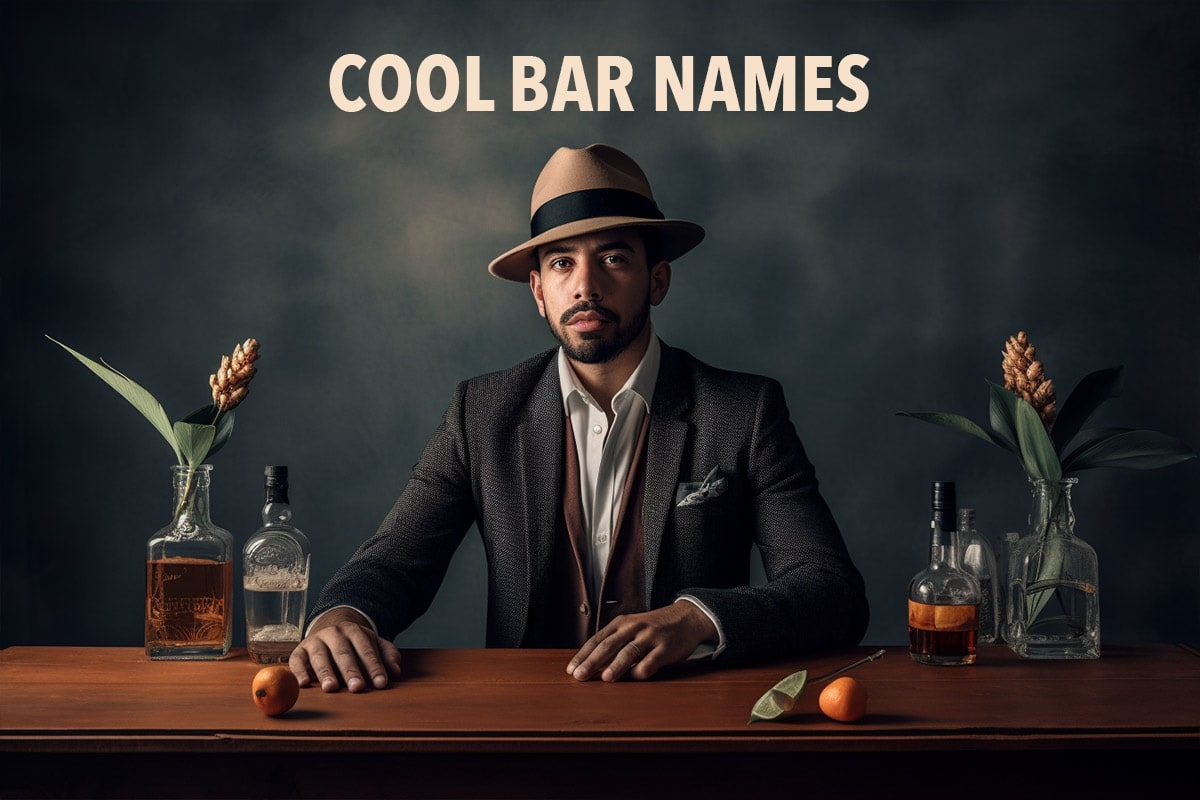 The beauty of a bar name is that the possibilities are endless. Check out the list below:
Cool Bar Names
The Velvet Martini – A sophisticated cocktail lounge with a plush decor.
Liquor Lighthouse – A coastal bar with an expansive selection of spirits.
Vino Veritas – A wine bar that offers truths through a wide range of global wines.
Rum Runner's Hideaway – A pirate-themed bar with a special emphasis on rum.
Elixir Emporium – A mystical, apothecary-style bar with creative mixology.
Cosmic Cocktails – A space-themed bar with futuristic drinks.
The Buzzed Bison – A rustic, wilderness-themed bar serving hearty drinks.
Spirited Serenade – A bar with live music and a vast selection of spirits.
Gin and Jester – A quirky, comedy club bar focusing on gin cocktails.
Absinthe Asylum – A gothic, atmospheric bar centered on absinthe-based concoctions.
The Bourbon Barrel – A bar with a strong focus on different types of bourbon.
The Prosecco Parlor – A sparkling wine bar with a luxurious, vintage vibe.
Suds Symphony – A beer garden with live orchestra performances.
Champagne Constellation – A rooftop bar offering various champagne under the stars.
Ale of Avalon – A medieval-themed bar with a wide range of ales.
Whiskey Wanderlust – A bar that curates whiskies from around the world.
Sangria Sunrise – A beachfront bar specializing in fruity sangria mixes.
Tequila Twilight – A Mexican-themed bar with an emphasis on tequila cocktails.
Boozy Bibliophile – A cozy, library-themed bar for book and drink lovers.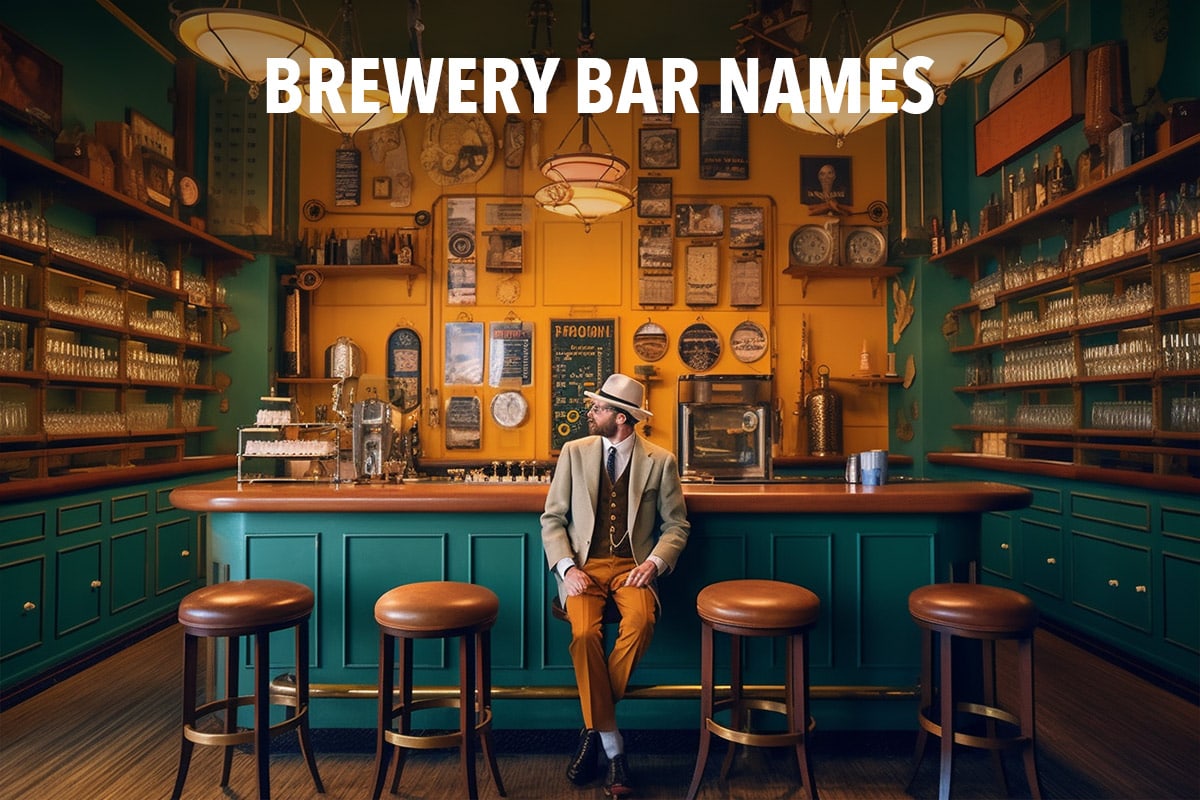 Brewery Bar Name Ideas
Hops in Harmony – For a bar that focuses on offering a variety of craft beers.
Hopscotch Haven – Emphasizing the journey through different craft beers.
Brewer's Palette – Reflecting the variety and artistry in craft beer creation.
Alechemy Lab – A playful blend of 'ale' and 'alchemy', representing the magic of beer brewing.
The Pint Pioneer – For a bar breaking new ground with unique brews.
Barley & Hops Hideout – Paying homage to the main ingredients in beer.
Crafty Keg Kingdom – An inviting place where craft beers reign supreme.
Stout Sanctuary – A haven for those who love the darker side of the craft beer spectrum.
Lager Labyrinth – Representing the vast journey through craft lagers.
Brewmaster's Bounty – Emphasizing the abundance of craft beers to explore.
Yeasty Yard – A nod to the fermentation process that gives beer its character.
You might also like: 6 Best Brewery POS Systems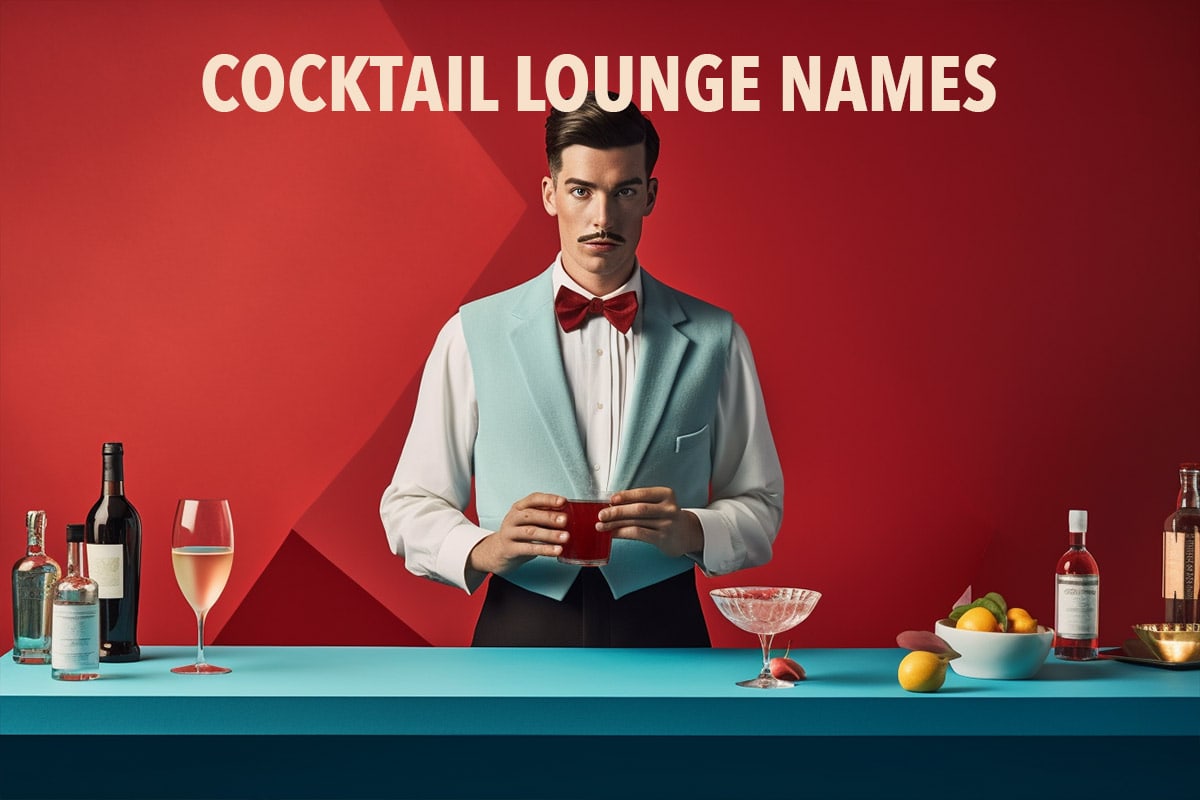 Cocktail Lounge Names
Velvet Vesper – Implying luxury and sophistication with a nod to a classic cocktail.
Sapphire Sipper – Denoting a high-end, polished atmosphere.
The Lavish Libation – Suggesting a luxurious experience with plentiful cocktails.
Silk and Spirits – Emphasizing both the plush decor and the drinks served.
Chic Chalice – Conveying a trendy, upmarket ambiance.
Gilded Goblet – Reflecting the lavishness of both the decor and the drinkware.
Deco Daiquiri – A nod to the opulence of Art Deco design, fitting for a plush cocktail lounge.
Posh Potion – Suggesting an upscale experience with creative mixology.
The Martini Manor – A nod to a traditional cocktail, suggesting an elegant and refined setting.
Twilight Tuxedo – Referencing a classic cocktail and implying a stylish, evening atmosphere.
Wine Bar Name Ideas
Vino Veracity – Using the Latin word for wine and suggesting truth in each bottle.
The Grapevine Gospel – A playful way to convey wine "truths" and global communication.
Bottled Wisdom – Suggesting that each bottle of wine holds its own truth.
The Cork Oracle – A mix of the mystical and the practical, with corks revealing wine's secrets.
Worldly Wines – Directly referencing the global range of wines on offer.
Vineyard Vistas – Suggesting a view into the truth of each vineyard through their wines.
The Pouring Truth – Emphasizing the action of pouring wine as a revelation.
Wine Whisperer – Conveying a quiet, intimate unveiling of wine's truths.
Sommelier's Secret – Suggesting the insight and wisdom offered by a knowledgeable wine steward.
Terroir Transcripts – Alluding to the truth revealed by the wine's origin or terroir.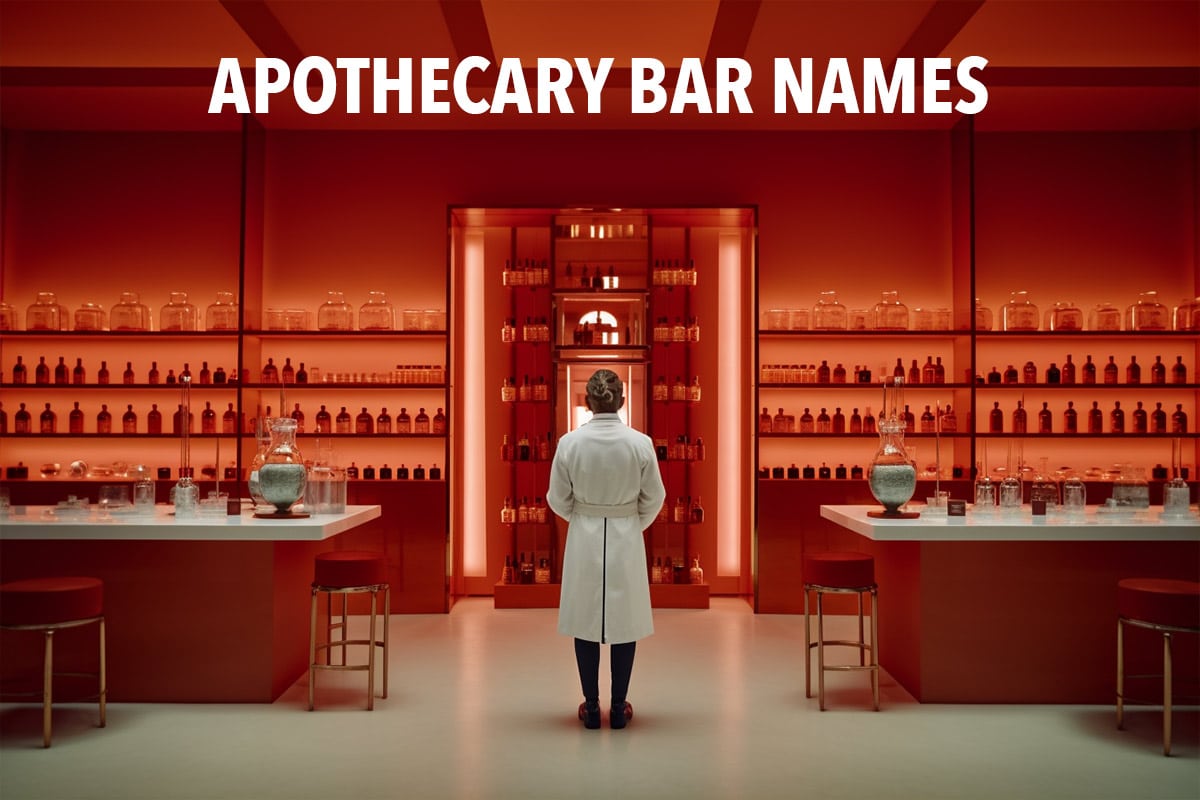 Apothecary Bar Names
Elixir Enigma – Implying a mysterious mix of drinks and the element of the unknown.
Alchemy & Ales – Connecting the science of mixology to its mystical roots.
Potion Parlor – Evoking images of an old-world apothecary crafting unique drinks.
Mystic Muddler – A nod to a bartender's tool and the mystical aspect of creating cocktails.
The Bewitching Brew – Suggesting the enchanting process of making creative drinks.
Spirit Spell – Conveying the mystical allure of expertly mixed spirits.
Sorcerer's Sip – Painting a picture of a magical place where drinks are more than they seem.
Phantom Pharmacia – A play on the old-world term for pharmacy, adding a spectral twist.
The Curious Cocktail – Suggesting an intriguing and otherworldly drink experience.
Vial and Vine – Evoking imagery of an apothecary's vials filled with delightful mixtures.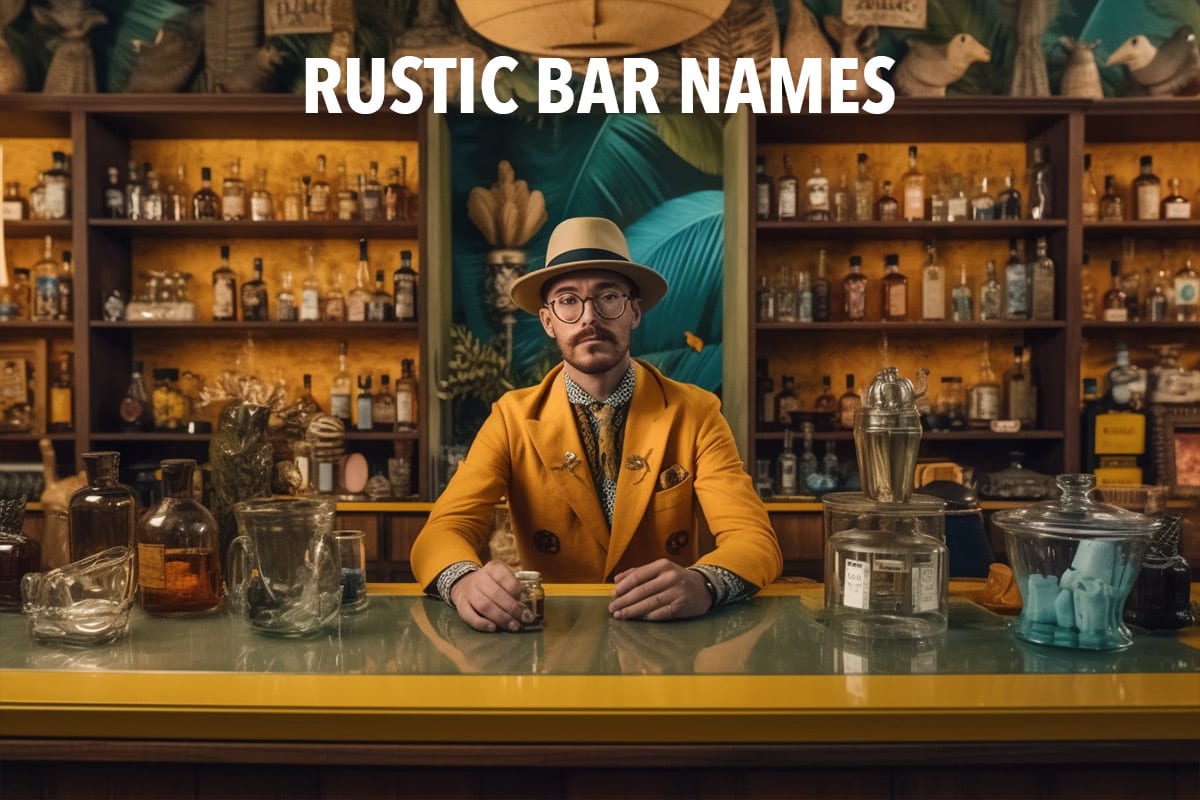 Rustic Wilderness Bar Names
The Rustic Ranger – Invoking images of the outdoors and wilderness exploration.
Campfire Cask – Combining the allure of a roaring fire with the aged goodness of cask drinks.
The Forest Flask – A nod to the wilderness and the container for your favorite tipple.
Wildwood Watering Hole – Conveying the natural, woodland setting and a place to get a drink.
Timber Tavern – Using alliteration to evoke images of a rugged, wood-built bar.
Pioneer Pint – Suggesting a place where explorers might gather for a hearty brew.
Moose and Malt – A nod to wildlife with a reference to the type of drink served.
Backwoods Brewery – Emphasizing a rustic, off-the-beaten-path feel with craft beers.
Bear's Brewski Barn – Combining a wildlife theme with a colloquial term for beer.
The Wilderness Whisper – Capturing the sense of the outdoors and the hushed stories shared over drinks.
Live Music Bar Name Ideas
Rhythm and Rye – Blending the worlds of music and whiskey.
Sonic Spirits – Alluding to both the audio experience and the vast selection of drinks.
The Melodic Malt – Combining music with a focus on malt beverages.
Harmony & Hops – Suggesting a balance of good music and good beer.
Vodka Virtuoso – For a bar with a wide selection of vodkas and live performances.
Syncopation Saloon – Referencing a musical term, perfect for a bar with live music.
Liquor & Lyrics – Tying together the concepts of singing and sipping.
Ballads and Bourbon – For a place where stories are told both through music and drinks.
Tune & Tipple Tavern – Combining old terms for songs and drinks, for a vintage vibe.
Cadence & Cocktails – Blending the rhythmic aspect of music with creative drink mixology.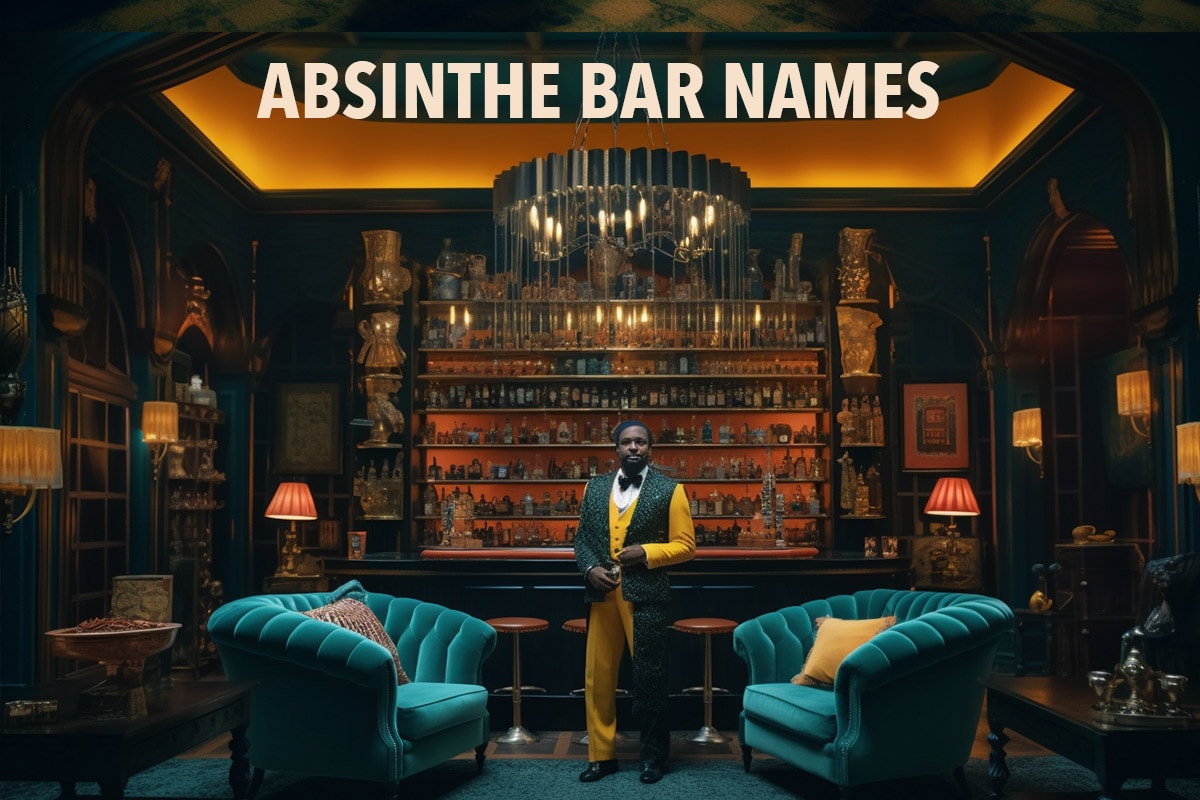 Gothic Absinthe Bar Names
Absinthe Atrium – Capturing the gothic architectural element along with the focus on absinthe.
The Green Fairy Grotto – Referencing the nickname for absinthe in a mysteriously atmospheric setting.
Spectral Spirits – Suggesting an otherworldly, gothic theme and a selection of spirits.
Nocturne Nectar – Alluding to the night (common in gothic themes) and sweet, potent drinks.
Raven's Respite – Incorporating gothic symbolism with a place to rest and enjoy absinthe.
Gothic Goblet – Directly referring to the gothic theme and the vessel for drinks.
Memento Mori Mixology – Incorporating a classical motif of mortality in a creative way.
Crypt & Cocktail – Combining elements of gothic architecture and mixed drinks.
Absinthe & Alabaster – Pairing the drink focus with a material often found in gothic decor.
The Haunting Hourglass – Suggesting the passage of time and an atmospheric, gothic setting.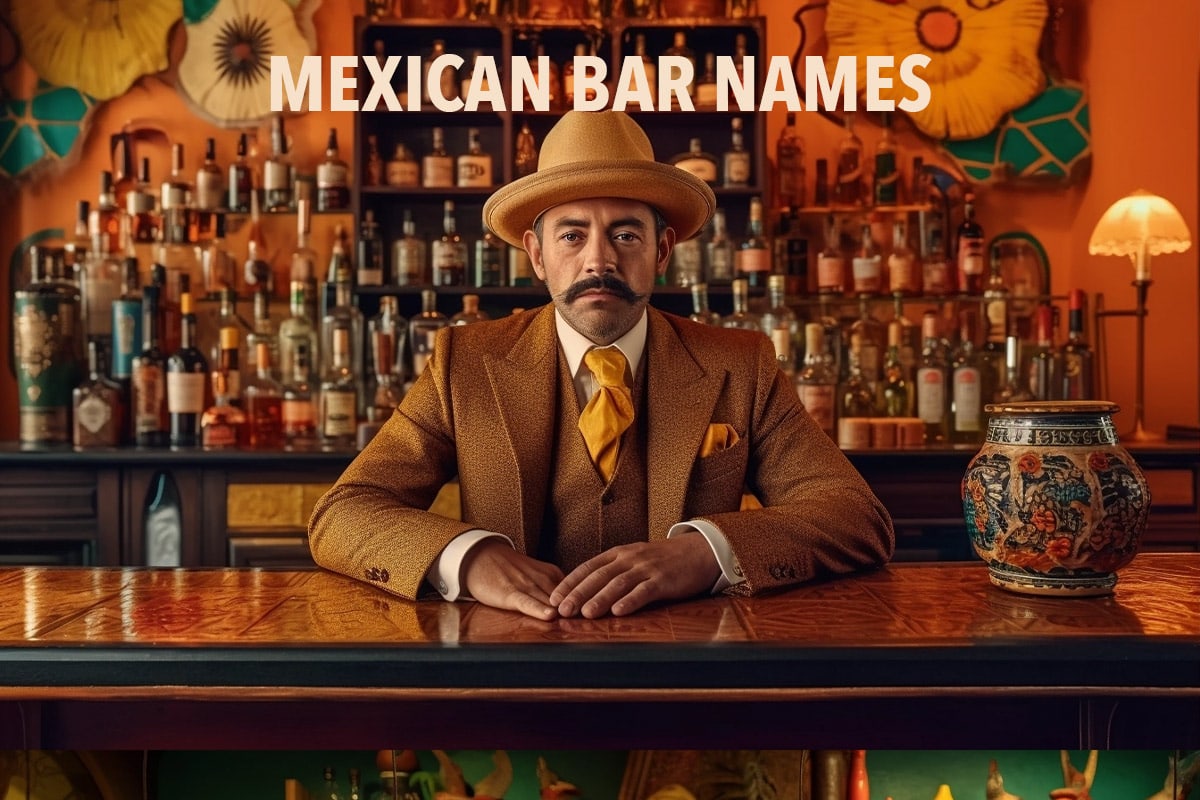 Mexican Bar Name Ideas
Tequila Sunrise Saloon – Drawing from the famous cocktail and setting the scene.
Agave Azul – Referencing the blue agave plant, the base of tequila.
Margarita Mesa – Highlighting a popular tequila cocktail and the Mexican landscape.
Cactus & Cantaritos – A nod to a Mexican mixed drink and desert scenery.
The Fiesta Flask – Suggesting a party atmosphere and the serving of spirits.
Siesta Serenade – Evoking a relaxing vibe and the musical culture of Mexico.
Pueblo Paloma – Referring to a traditional tequila cocktail and a small Mexican village.
The Jalisco Julep – Jalisco being the state in Mexico where tequila originates.
Coyote's Cantina – A playful name with alliteration, conjuring up an image of the wild Mexican landscape.
Chuparosa Chasers – Using the Spanish word for hummingbird, a symbol of enjoyment and indulgence in Mexican folklore.
Sunny Beachside Bar Names
Seashore Sangrias – Directly referencing the beach location and the specialty drink.
The Sunset Sipper – Suggesting an idyllic scene of enjoying a drink while watching the sunset.
Wave & Wine – Combining the setting of waves and the key ingredient of sangria.
Citrus Surf – Alluding to the fruity flavors of sangria and the surf of the beach.
Barefoot Bliss – Implying the relaxed atmosphere of a beachfront bar.
Sandy Sangria Saloon – Using alliteration to tie together the beach theme and the drink specialty.
Fruity Breeze Bar – Referring to the fruit-filled sangrias and the refreshing beach air.
Palm & Pitcher – Suggesting tropical palm trees and a pitcher filled with sangria.
Seabreeze Sangria – Directly tying in the sea setting with the bar's main offering.
Tropical Tide Tavern – Integrating a beach scene with the relaxed ambiance of a tavern.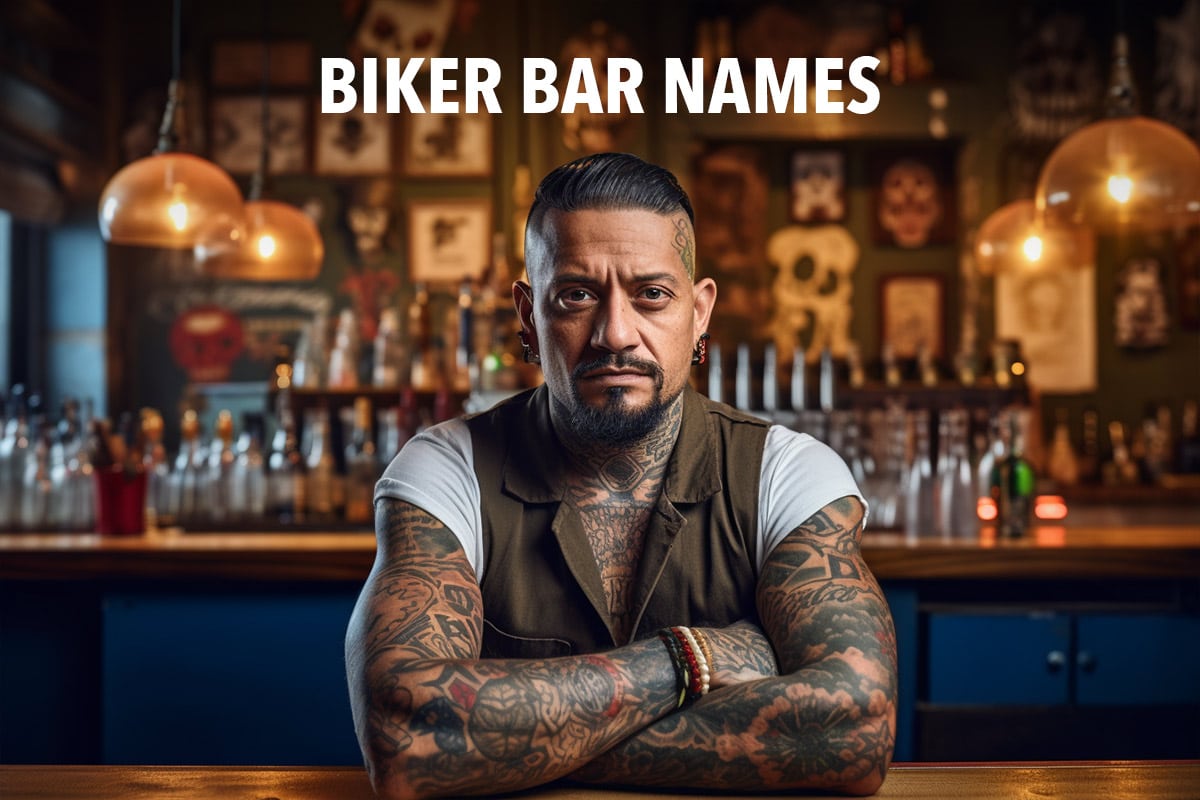 Classic Dive Biker Bar Names
Leather & Lager – Merging the typical biker attire with a popular type of beer.
The Saddle Sip – A nod to the motorcycle saddle and the act of sipping a drink.
Throttle Thirst – Combining the act of revving a bike with quenching a thirst.
Helmet & Hops – Linking essential biker gear with the key ingredient of beer.
The Chopper Chug – Referencing a type of motorcycle and the act of downing a drink.
Rev & Refresh – Suggesting the sound of a motorcycle engine and the purpose of a bar.
Handlebar Haven – Alluding to a part of a bike and a safe, welcoming place.
Two Wheels Tavern – A direct reference to the primary mode of transportation for patrons.
Piston Pint Pub – Incorporating the engine component with serving sizes of beer.
Biker's Brews & Barbecue – Hinting at a place that provides hearty food along with the drinks.
The Rusted Sprocket – A nod to a motorcycle part with a hint of vintage charm.
Gravel & Grit – Implying the toughness of bikers and the no-frills nature of a dive bar.
The Leaky Piston – Referencing an engine component with a hint of the well-worn ambiance.
Throttle Thirst Tavern – A play on a motorcycle function and the desire for a cold beer.
Chainlink Chug – Referring to a motorcycle chain and the act of downing a drink.
Knobby Tread Tap – Nodding to the distinctive tire of a dirt bike and the tap of a keg.
The Kickstart Keg – Combining a motorcycle starting method and a beer container.
Handlebar Hangout – Directly referencing a part of a bike and the casual nature of a dive bar.
Rebel's Roost – Suggesting a place where rebellious spirits gather.
Muffler's Mug – Combining a part of a motorcycle's exhaust system with a common type of beer glass.
---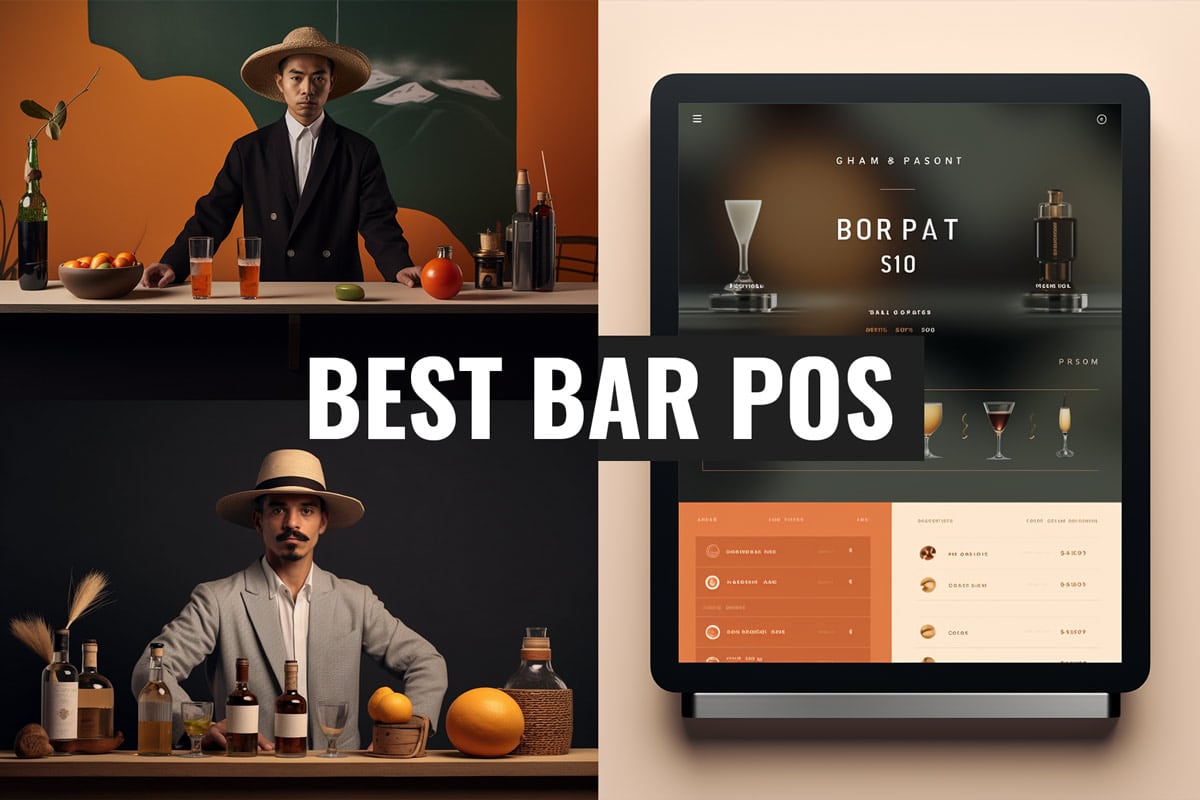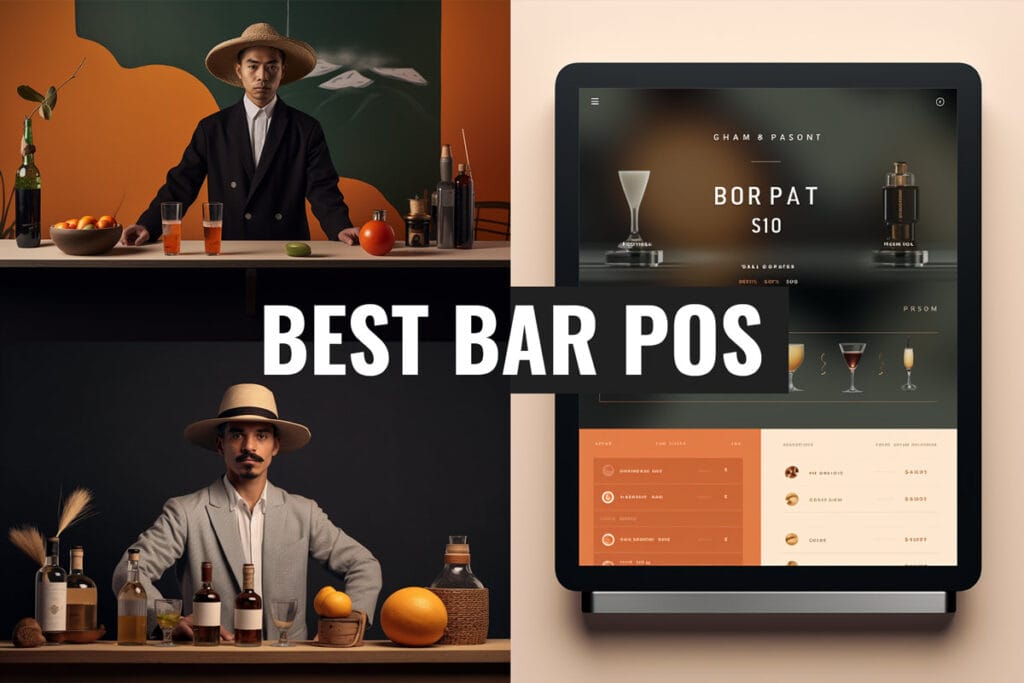 Check out our guide on the Best Bar Point-of-Sale (POS) Systems.
---
Good Bar Name Ideas
Cool Cat Lily
Burning Desire
Obsidian Bar
Dark Mirror
Rising Star
Stingray Bar
The Black Cat
Swipe Liquors
Black Rock Liquors
Liquors Mob
Cool Crush
Atomic Bar
Squeeze Therapy
Happy Gaia
Drink Defender
Barzilla
Hot Spot
Astro Lounge
Busters Spot
Loungepad
Ace of Clubs
Dead Man's Drink
The Gates of Hell
The Hangman's Noose
The King's Head
World's End Tavern
Old Red Lion
Flying Scotsman
Bloody Rhino
Apex Bar
The Resistance
Caledonia
Drum & Monkey
The Distillery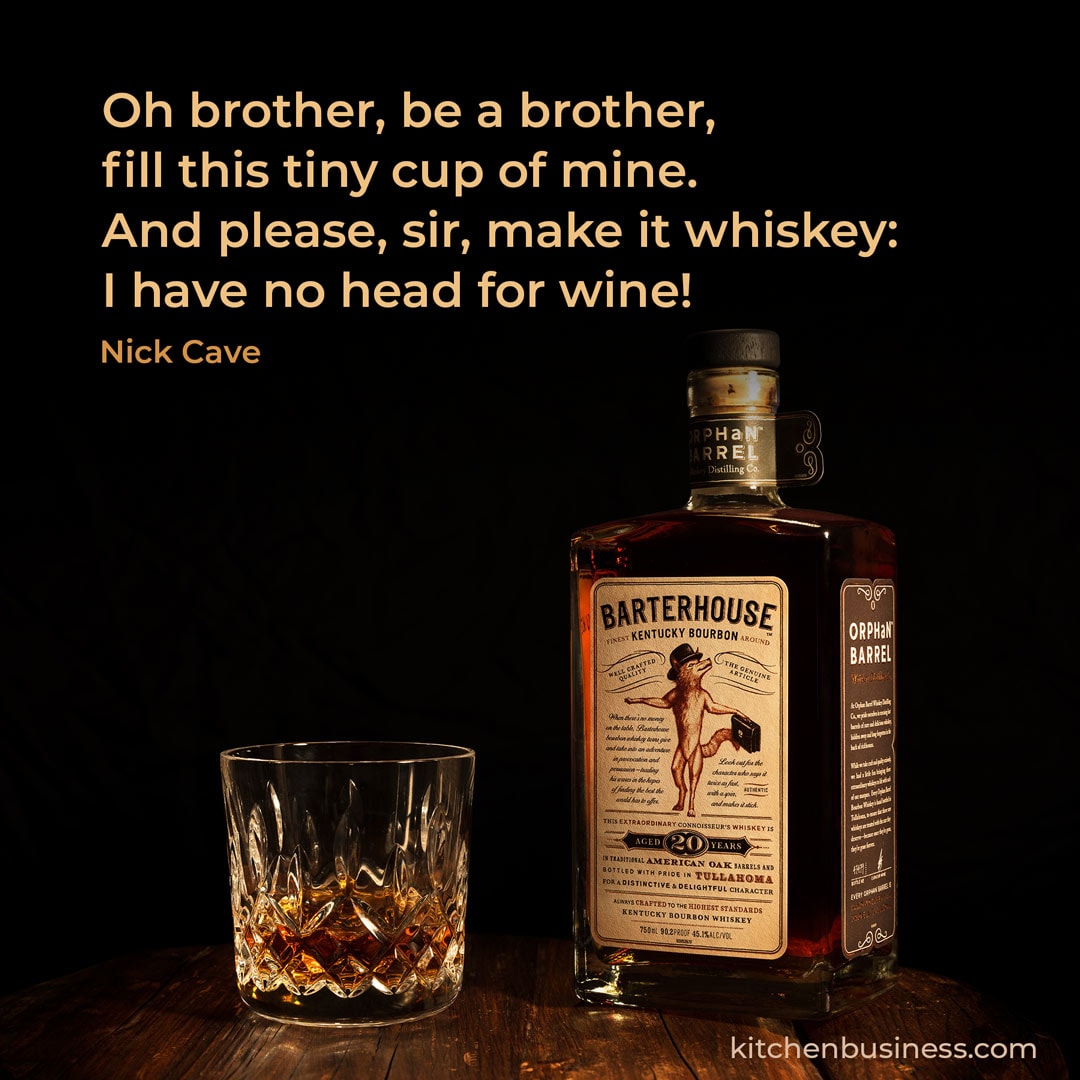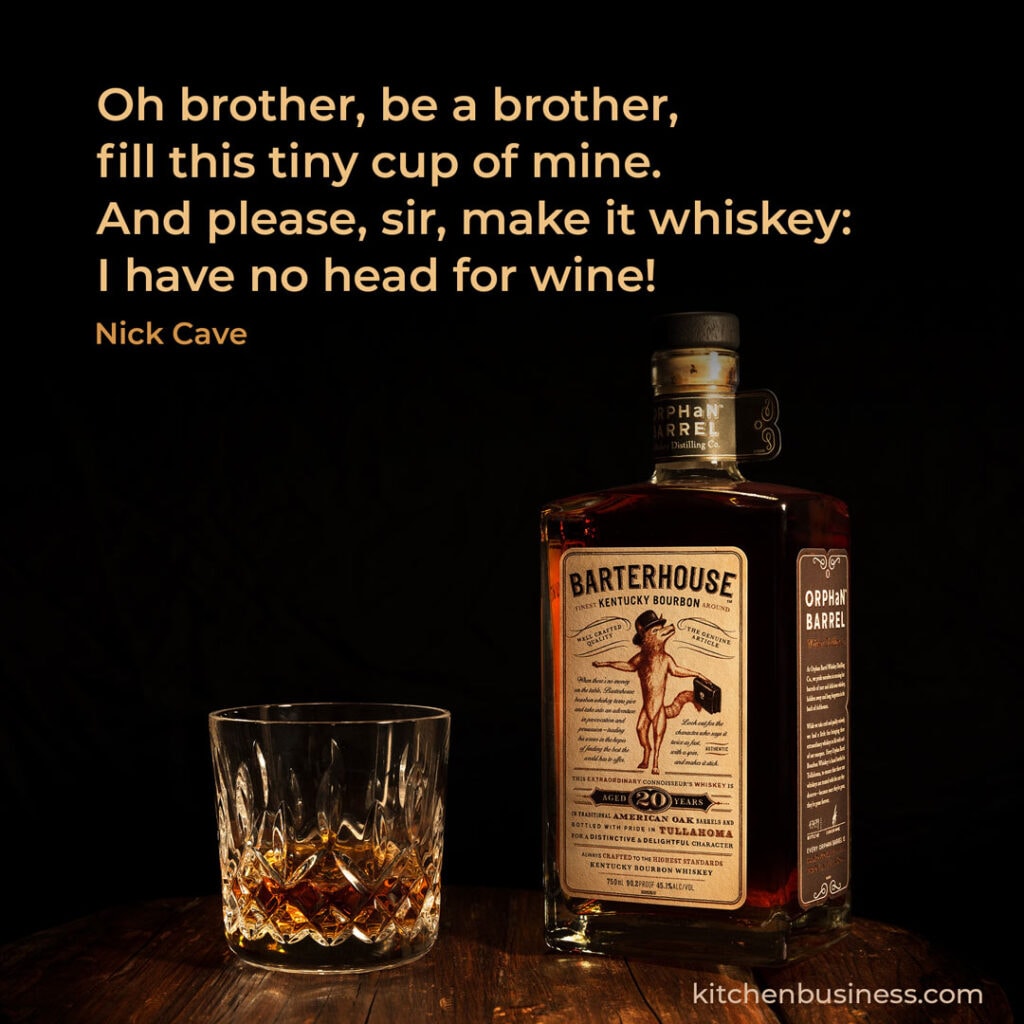 Creative Bar Names
Bar Heaven
Night Captain
Slow Lounge
Lazy Jewel Bar
Wise Fox Lounge
Buzzed Tiger Bar
Moonlit Wolf Outpost
Martian Martini Club
Safe Harbor Bar
The People's Parlor
Zombie Bites Bar
Psycho Raven
The Trophy Tavern
Lumberjack Saloon
The Bull Room
Gravity's Rainbow
Midnight Rainbow
Revolution Drink
Muse Spot
Bazaar Lounge
Golden Pheasant
The Maidenhead
Bull & Gate
Echo Bar
The Thirst
The Tunnel
Cabaret Voltaire
Cap & Collar
Delacroix
Fat Buddha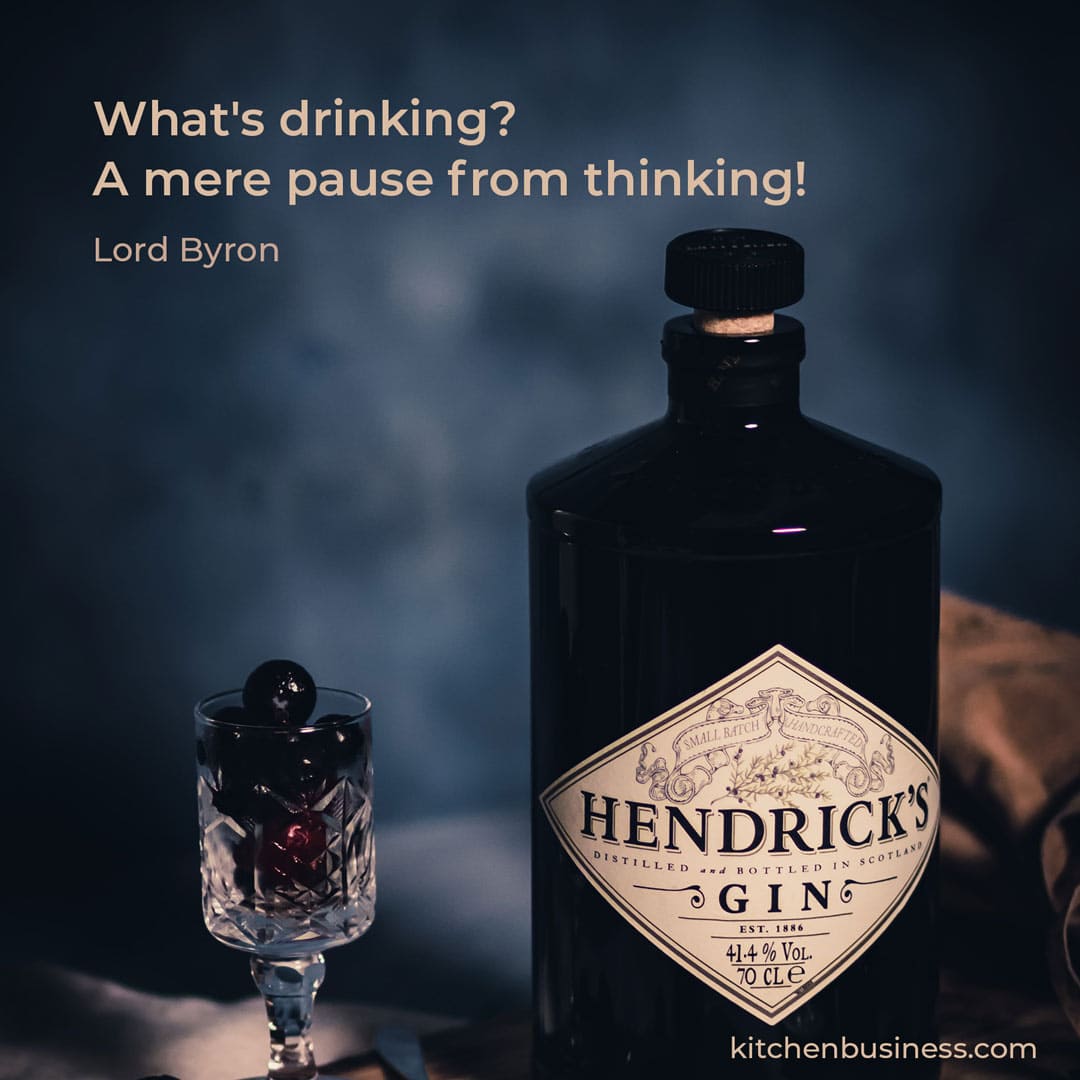 Classy Bar Names
Glorious Peaks
Silver House Bar
Crescent
Ruby Paradise
Saffron Citadel
Sapphire Sanctum
Elite Lion
Ivory Lodge
Universe Bar
The Queen's Hive
Indigo
The Oak Bar
Aladdin Lounge
Utopia Corner
Presto Bar
Gin Palace
Virtue Bar
City Spirits
Lion Lounge
Jet Mixers
The Swan
Esplanade
Emporium
Bellavista
Carlton Lounge
Pegasus
Excelsior
Dazzling
Belgravia
Belle Epoque
Cardinal Kingston
Embassy
Emperor
Grand Junction
Golden Rule
2 Essential Posts When Growing a Restaurant Business
As you are reading this article, also check out the two articles below!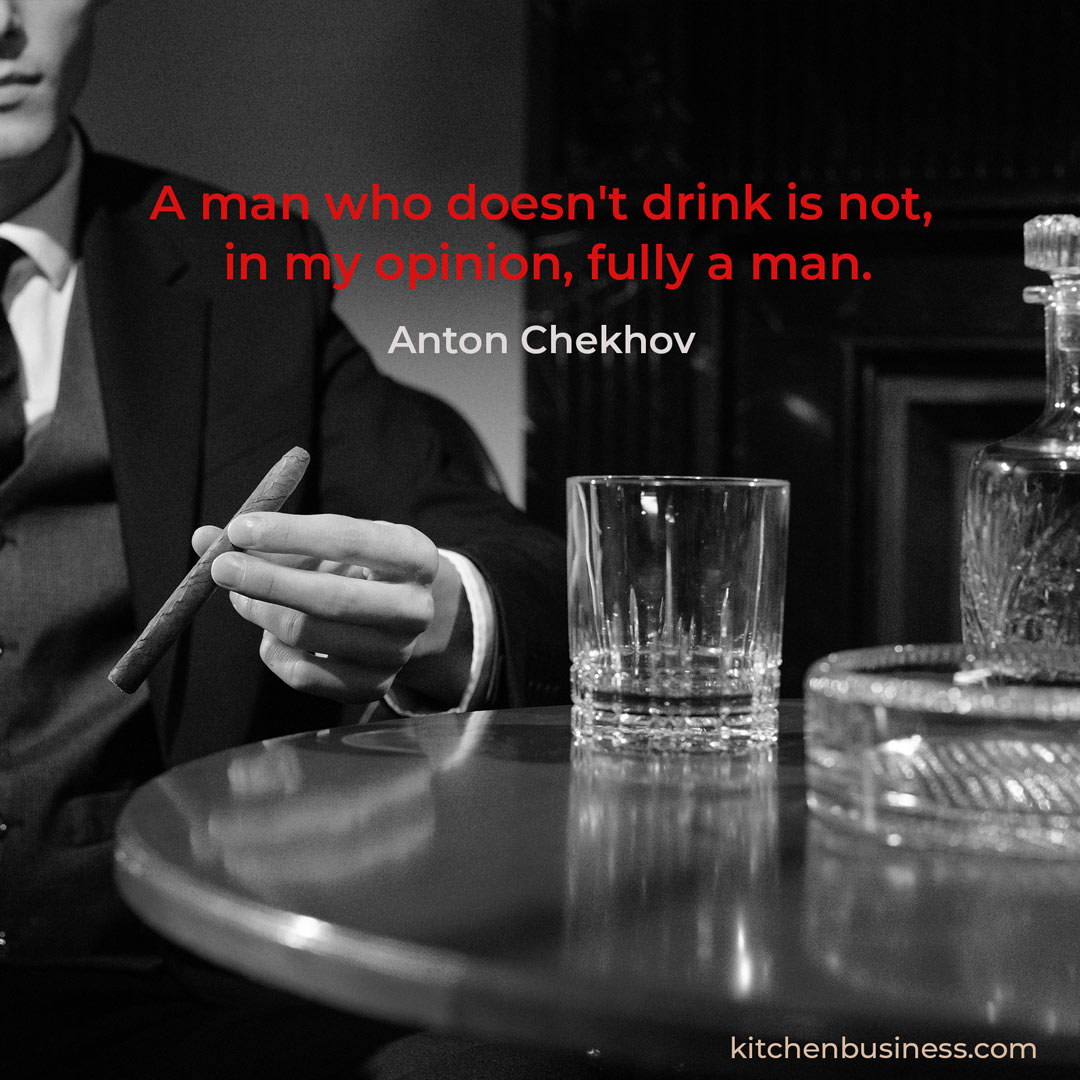 Catchy Names for a Bar
The Brick
Dog And Duck
The Grasshopper
Bar Fusion
Paddy's Pub
The Gun
The Rocket
Barricade Bar
Red Dawg
Bellrock
The Groove
The Thunder Bar
Jazzy Peon
Bees Knees
Eureka
Bam Buddha
Bull & Dragon
Cask & Pottle
Dirty Duck
Emperors Head
Enigma
Four Thieves
House of Hugo
Fat Bull
Glass House
Griffins Head
Greedy Goose
Hook & Parrot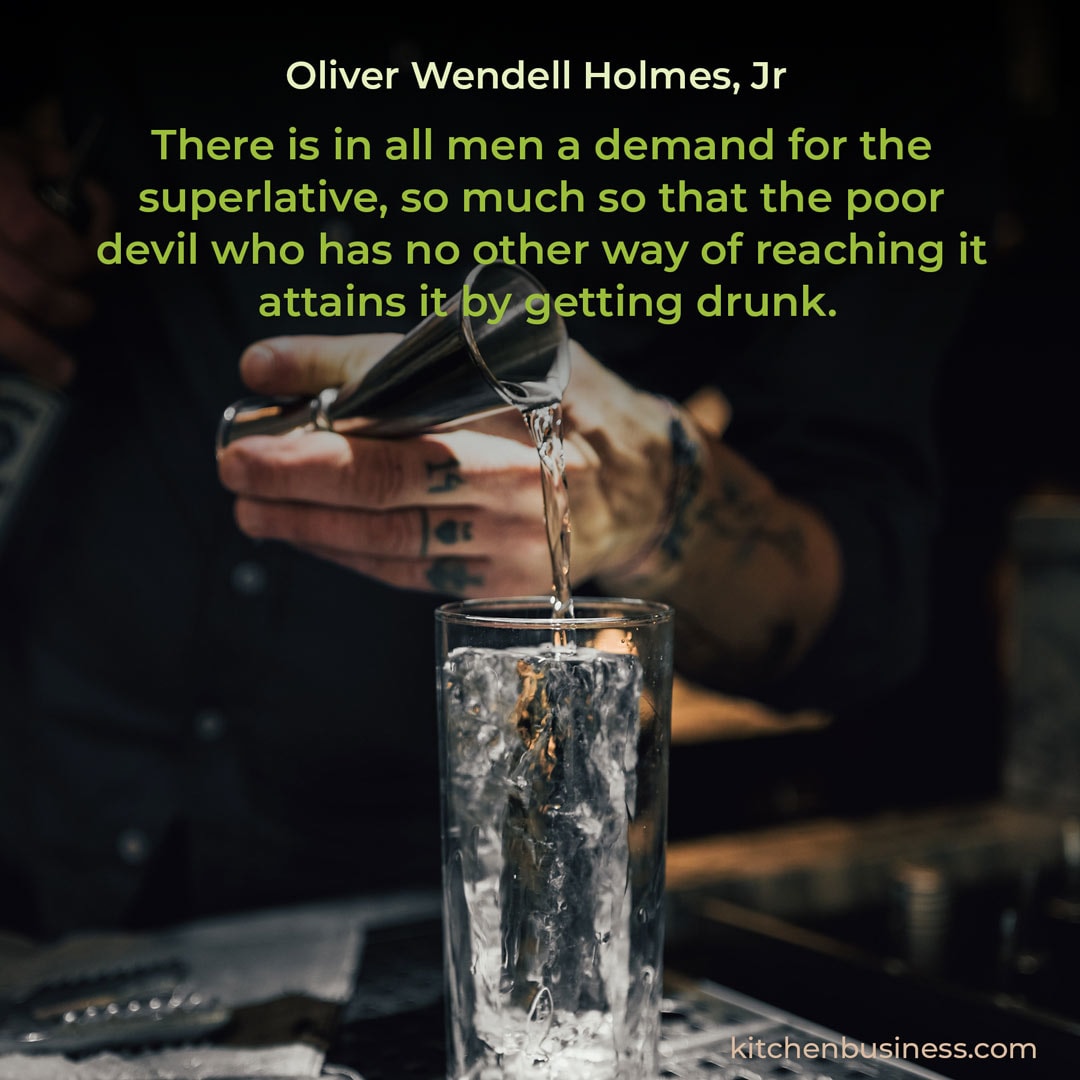 Clever Bar Names
Tall Tales
Happy Junction
Bar Cave
Fortune Liquors
Chase Liquors
Kickass Liquors
Royal Lion Club
Anchor Saloon
Elixir Club
Rooster Roadhouse
Tin Vibes Bar
Wily Horse Saloon
Rogue Street Parlor
Hot Bird Country Club
Double Wide Inn
Cheap Shots Spot
The After Spot
Kitchen Bar
Candy's Purple Bar
Rum Revolution
The Black Swan
Blue Hell
El Rancho
The Plumbers' Arms
Sleeping Giant Inn
The Punch
The Rising Sun
The Hop Poles
Leather Bottle
Five Swans
Candy Bar
Fabulous Vampire
Bad Apple
Busy Bee
The Cocked Hat
Doctors Tonic
Early Bird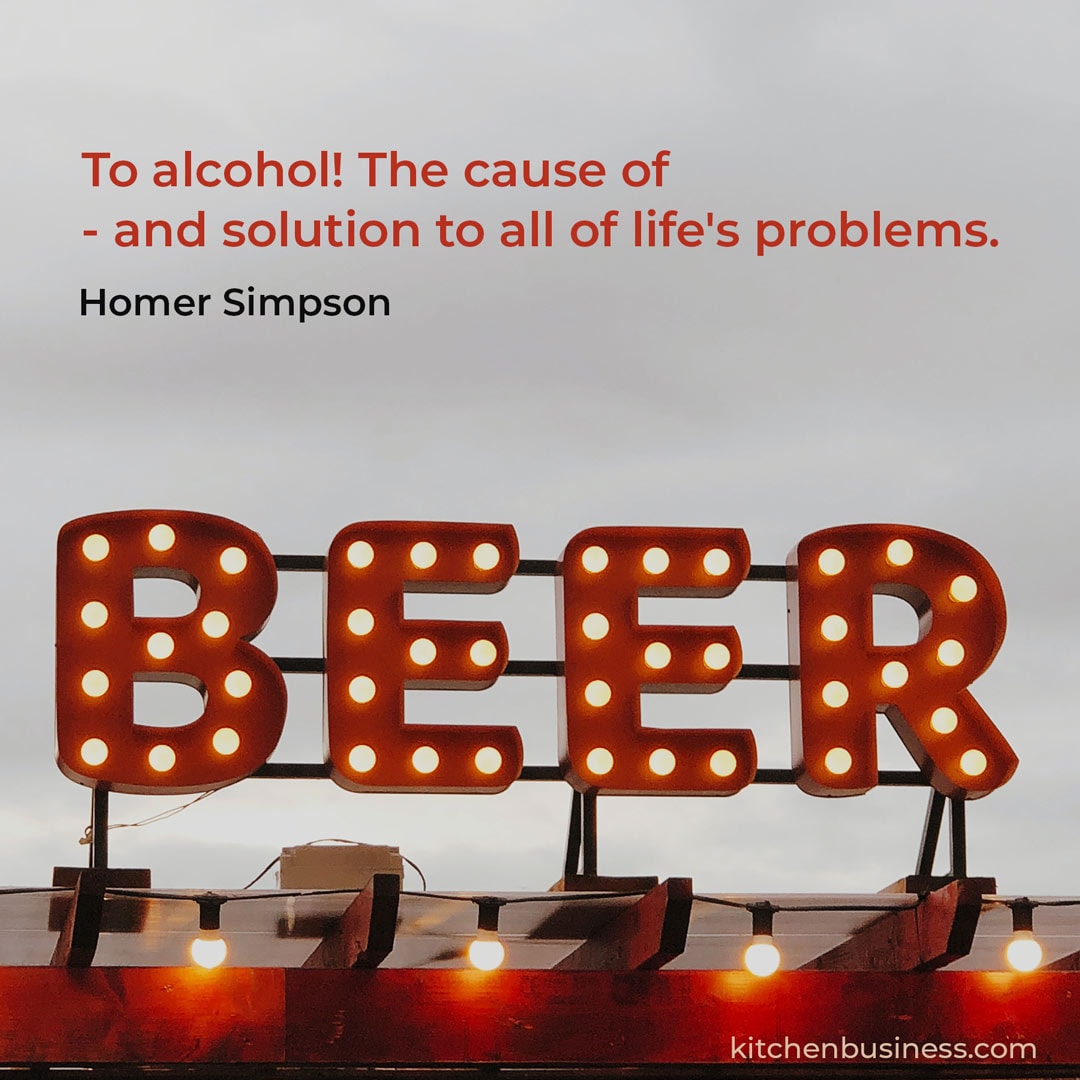 Funny Bar Names
The Tipsy Polar Bear
Texas Double Wide
Drink HQ
Bar Blaster
Yes Bar
Happy Barrel Bar
Mighty Lizard Lounge
Dizzy Vibes Spot
Twirling Stone
Charming Baron Bar
Whistling Farmer
Blackout Bar
Sweatshop
The Double Blush
No Fun Club
The Bang Bang Bar
Basement Dive
The Broken Stool
The Butchers Arms
The Crazy Cock
The Nag's Head
The Rat in the Pot
The Slaughtered Lamb
Owl & Pussycat
Salmon & Ball
Butcher & Beast
Jealous Knife
Gentle Beavers
Bread & Roses
Dead Dolls House
Flying Aubergine
Gazzy Jacks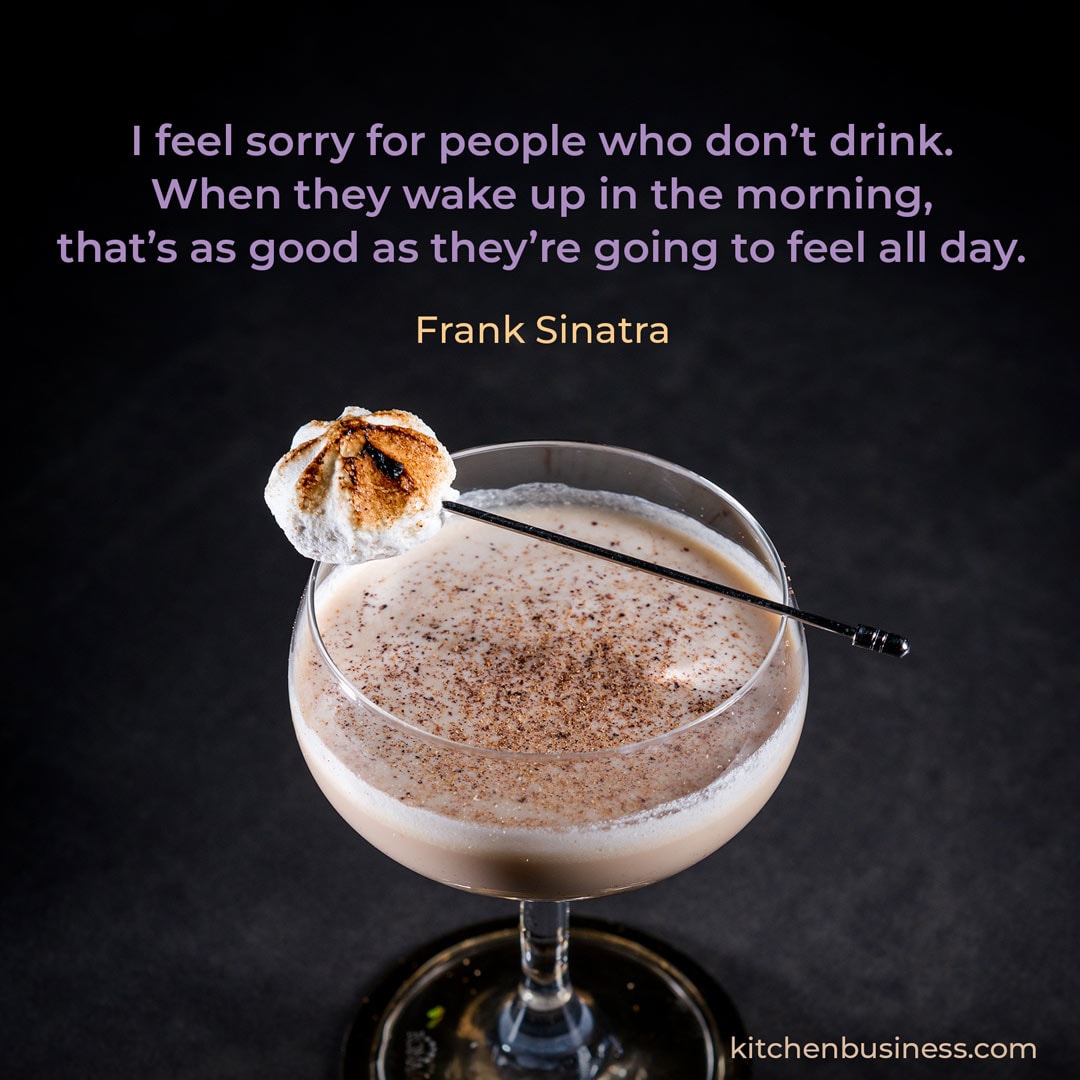 Unique Names for a Bar
Shooters
The Two-Headed Dog
Breezy Bar
Assembly House
Great Mogul
Soft Chick
Bald Buzzard
Gonzo
Boogaloo
Frizzle
Cul De Sac
Bottle House
Cornucopia
Hawk & Dove
Golden Nugget
Eager Poet
Hi-Tide
Friendly Spirit
Howl at the Moon
Froth & Elbow
Golden Ball
Gryphon
Ginger Dog
Hermits Cave
High Flyer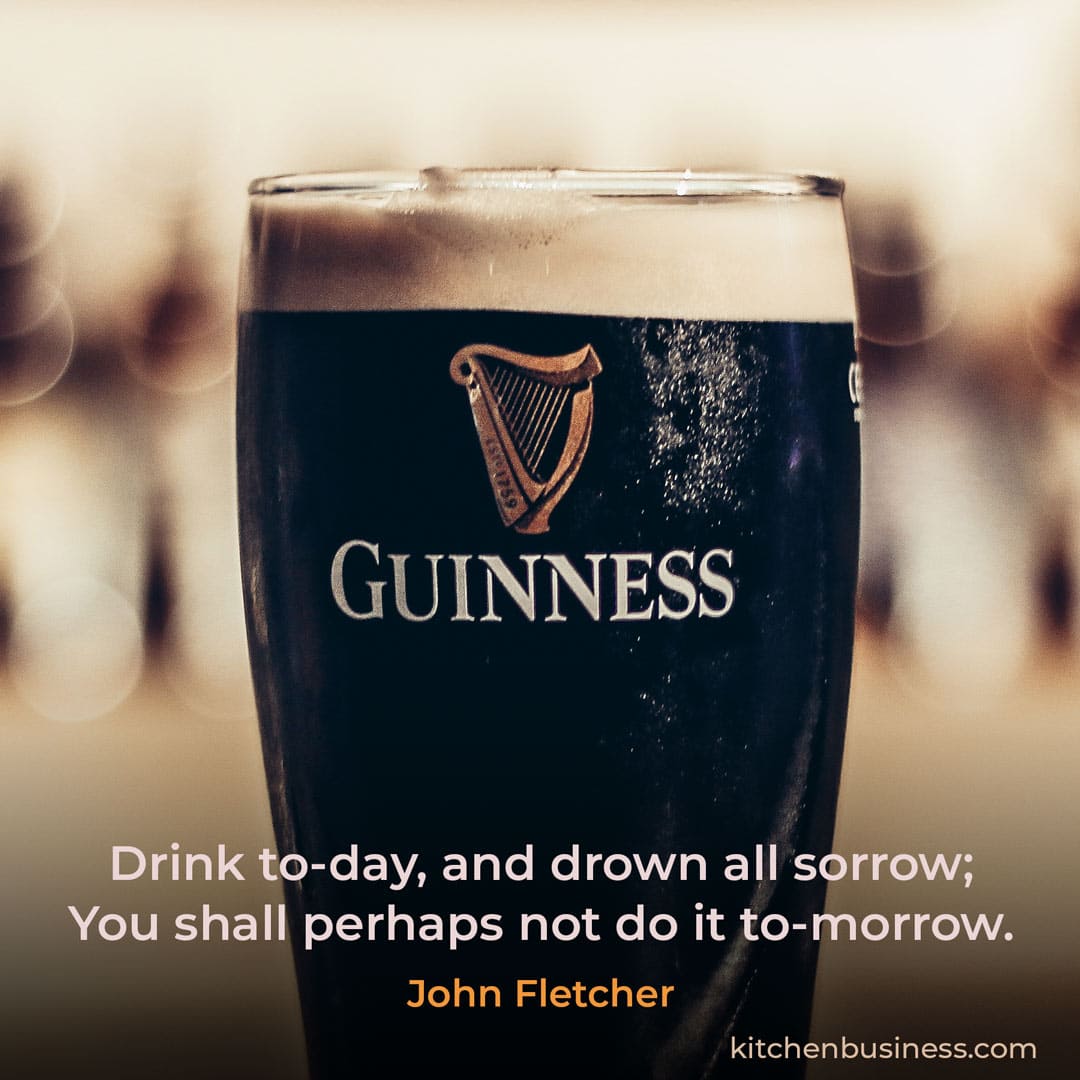 Retro Bar Names
The Old Phoenix
Butlers Bell
The Slaughtered Prince
Brix
Green Man
Ba Rumba
Spread Eagle
Great Expectations
The Harp
The Old Queens Head
Hemingway
Broken Drum
Spotted Dog
Great Gatsby
B52s
Buzz
Golden Fleece
Hop House
Gary Cooper
Golden Bowler
Goldfinger
Havana
Helter Skelter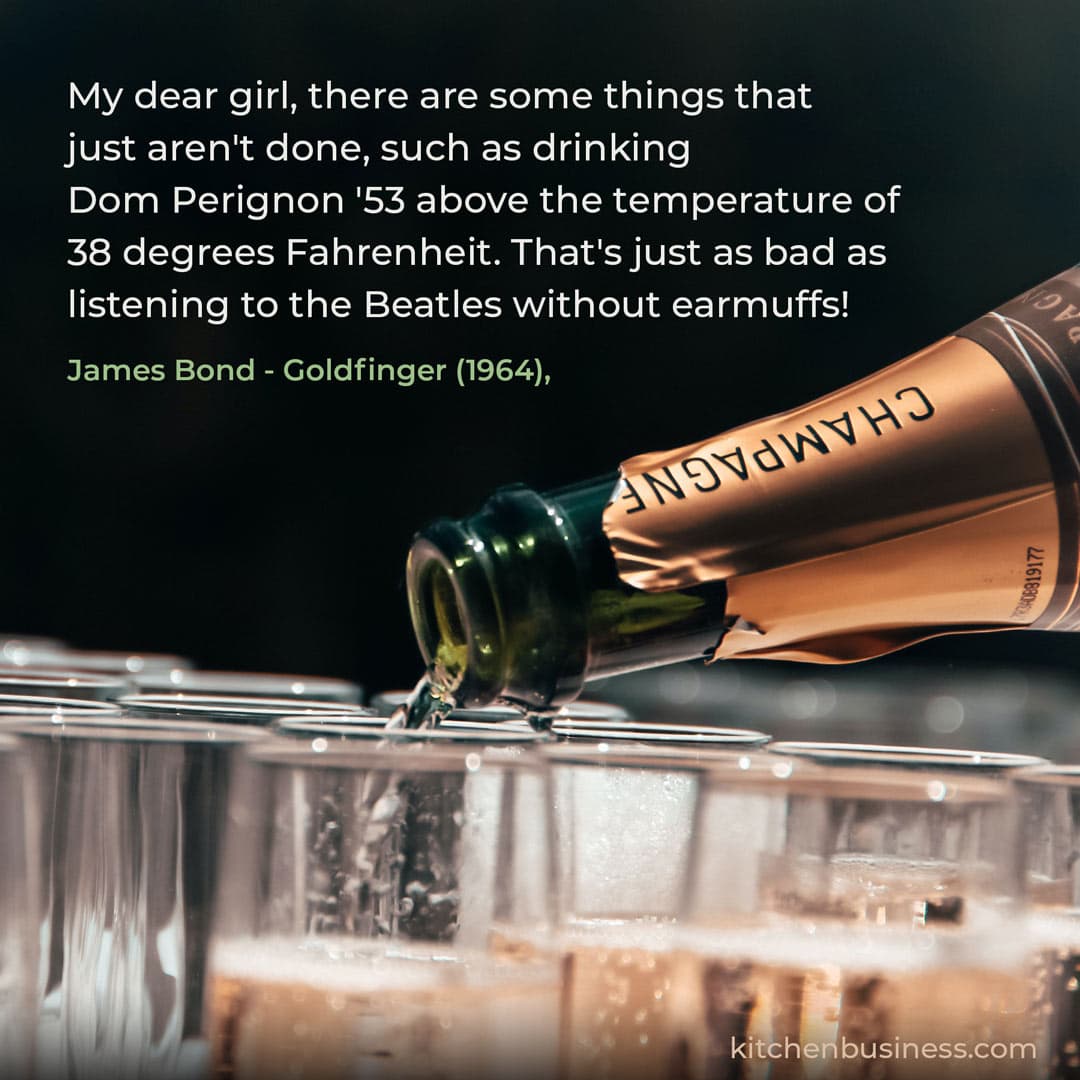 Cocktail Lounge Names
Mega Mixers
Mercy Mixers
Minuteman Martini
Loop Lounge
Cocoon Cocktail
Cleopatra Club
Madonna Martini
Booster Bar
Liberty Lounge
Celestial Cocktail
Copacabana
The Elephant
The Feathers
Red Pony
The Pineapple
The Dolphin
Beehive
The Harp
The Punch Bowl
Bird In Hand
Blue Lagoon
Boot and Slipper
Honeycomb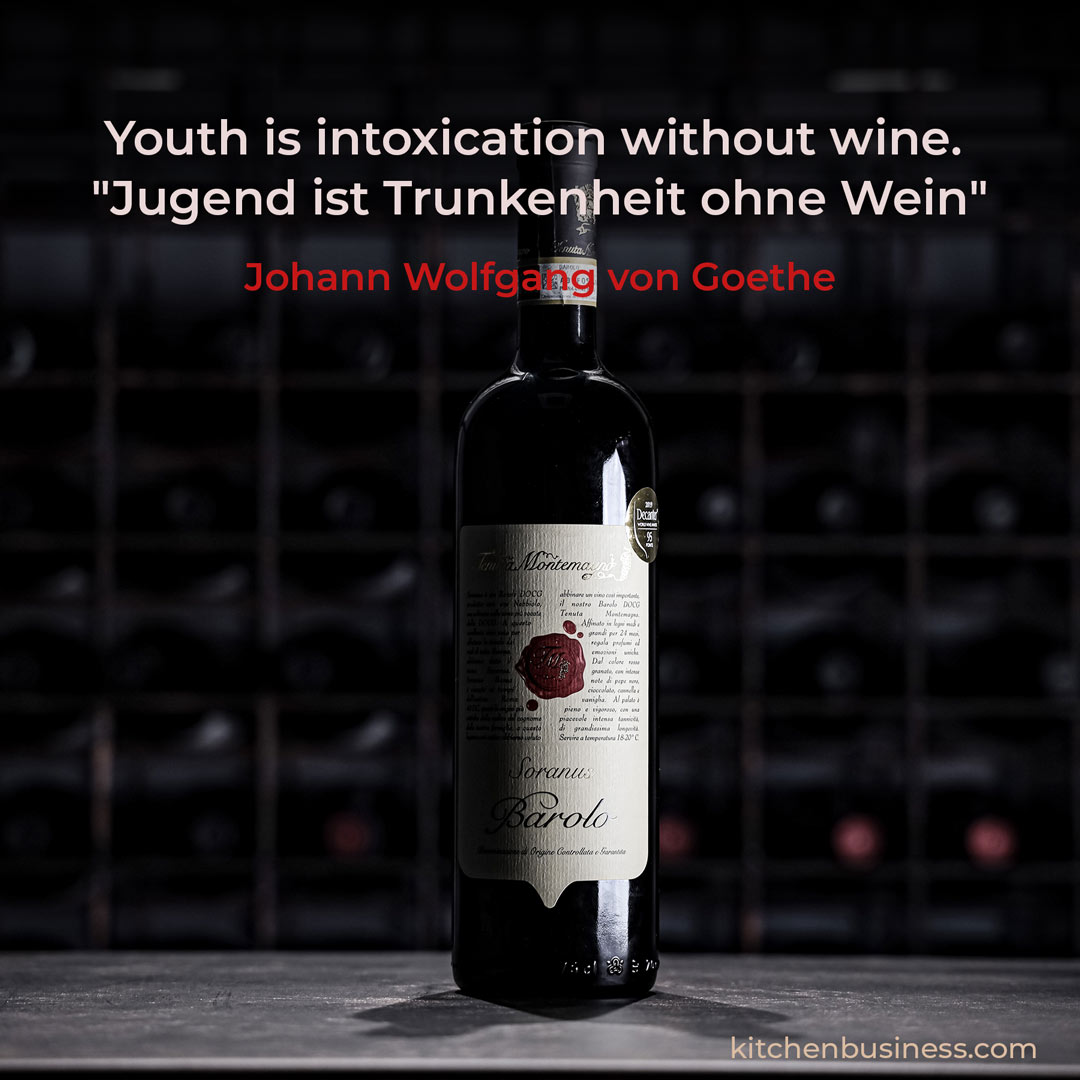 More Wine Bar Names
Century Cellar
Red Rewards
Royal Red
Village Vineyard
Velvet Wine Bar
Explorer Winery
Mirage Wine Bar
Arcade Vineyard
Origin Red
Soul Grapes
Vintage Valley
Four Shields Tavern
The Rusty Anchor
Silver Club
The Old Horns
The Grapes
Bunch of Grapes
The Mist
Bacchus
Cork and Bottle
Grape Vaults
Honeywell
More Biker Bar Names
Merciful Mushroom Bar
Hurricane Bar
Drunk Crab Bar
Old Shark Bar
Hatchet Lounge
Mellow Skunk
Octopus Bar
Stately Goat
Diesel Library
Asylum Bar
Wanderlust
Hungry Baboon
Greasy Hand Bar
Far Away Kitten
Jagged Coin
Hot Hound
The Alibi Room
Attica Bar
The Back Lane Bar
The Black Bull
The Dripping Dagger
Underworld Tavern
Walhalla
Old Jail
Full Throttle
Bald Rock
Fast Angels
Massive Badger
Alcazar
Bootlegger
Dirty Blonde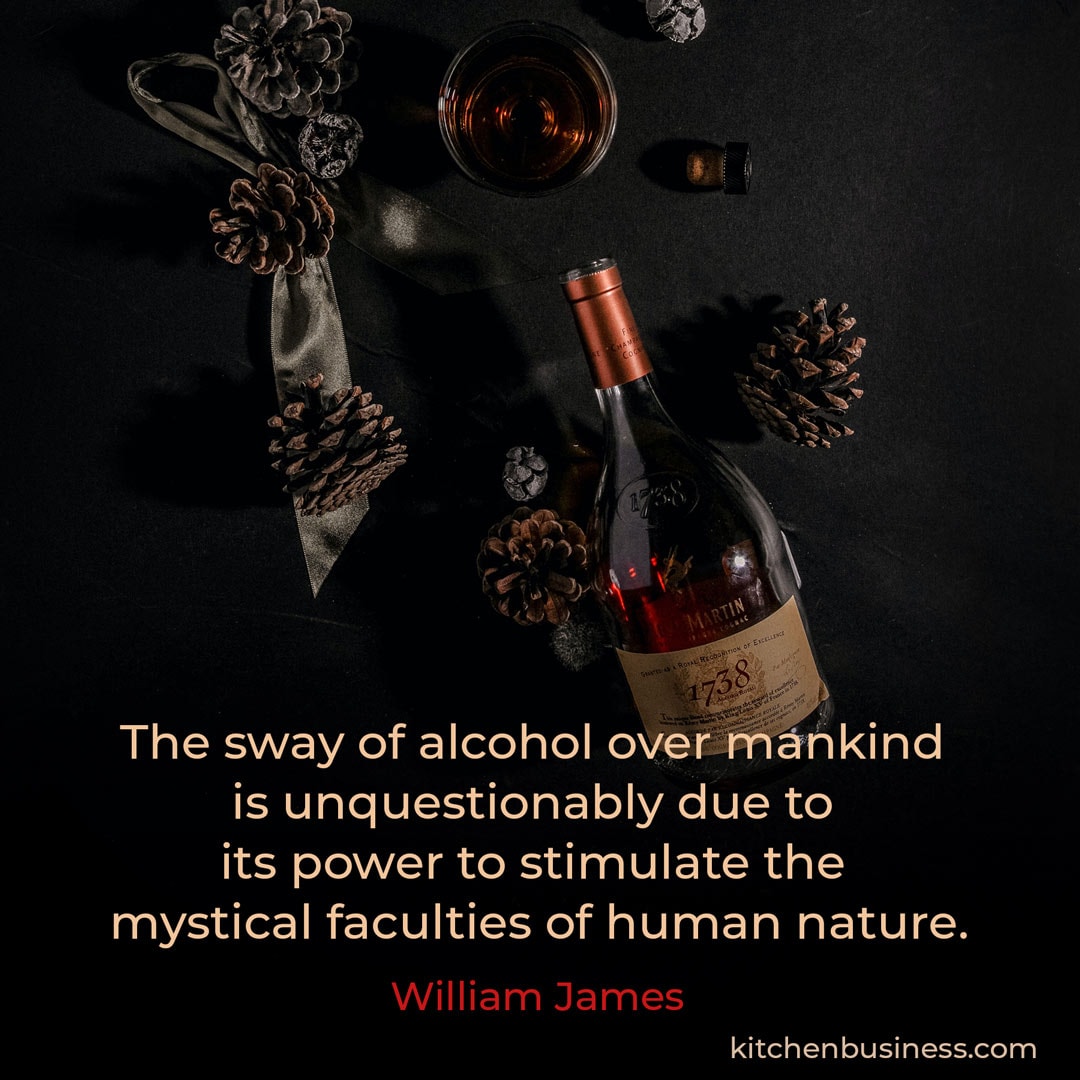 Pub Names
Prince's Court
Late Lavender
Tricky Bee Pub
Snapdragon Pub
Pinnacle Pub
Twin Goat Pub
Queen's Veil
Obsidian Summit
Noble Courtyard
King's Wolf
Clever Bagpipe Bar
Rebel Raven
Cruel Nightingale
Old Knight
The Anchor
The Black Lion
Brave Old Oak
The Boar's Head
The Cat & Fiddle
The Clansman
The Count's Arms
The Drunken Huntsman
The Hog's Head
The Greyhound
Purple Hammer
Blind Pig
Black Diamond
Brewers Pride
English Gentleman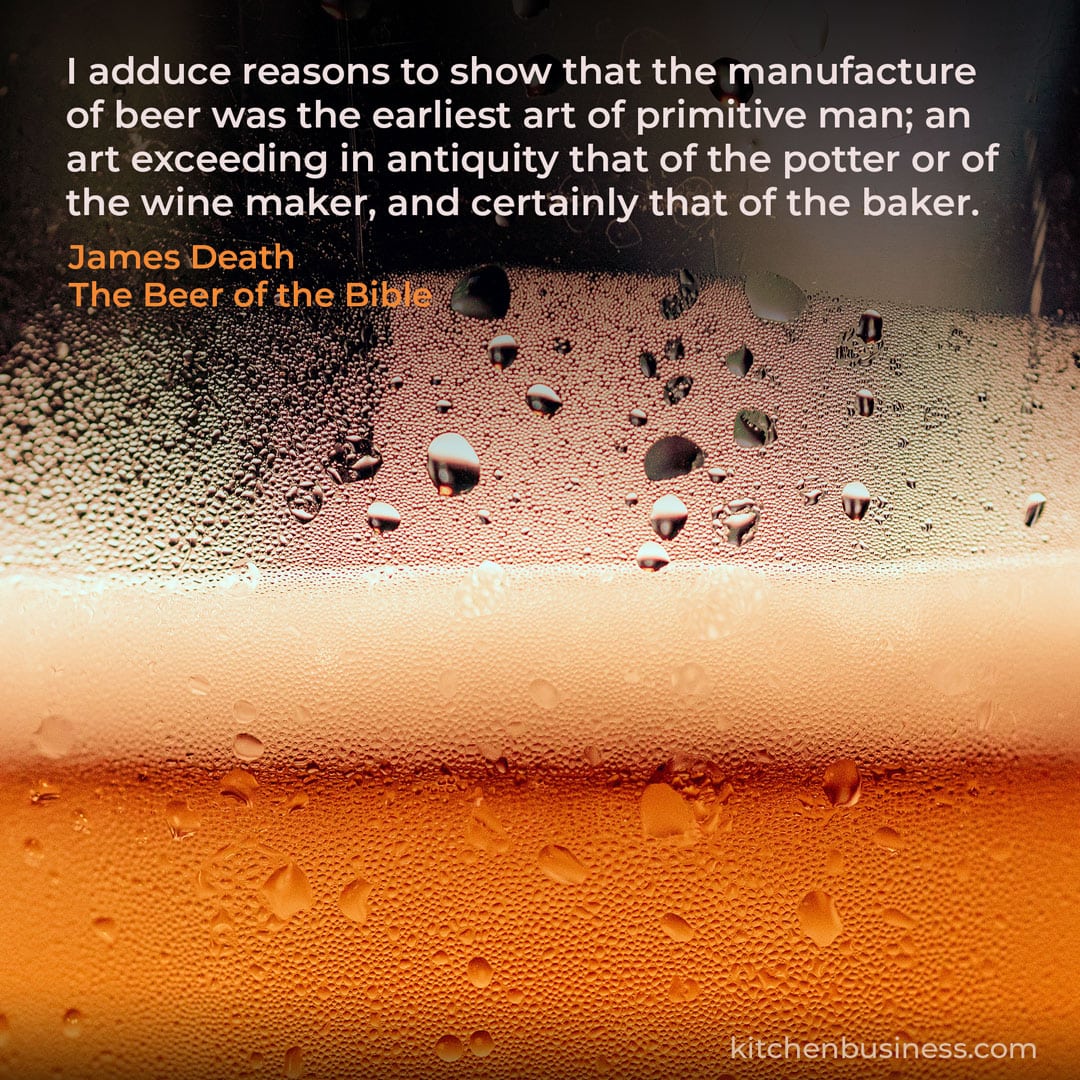 Good Names for a Bar
The Crazy Horse
Barracuda
The Crow's Nest
The Flying Horse
Hope & Ruin
Istanblue
The Hip Joint
Mad Dog Saloon
invincible
House Martin
Head of Steam
The Boot
Bardello
Tipsy Lobster
Barcode
Hourglass
Chimneys
Irish Harp
Dry Dock
Fat Cat
Halfway House
Happy Return
Inferno
Imperial Standard
2 Essential Posts When Growing a Restaurant Business
As you are reading this article, also check out the two articles below!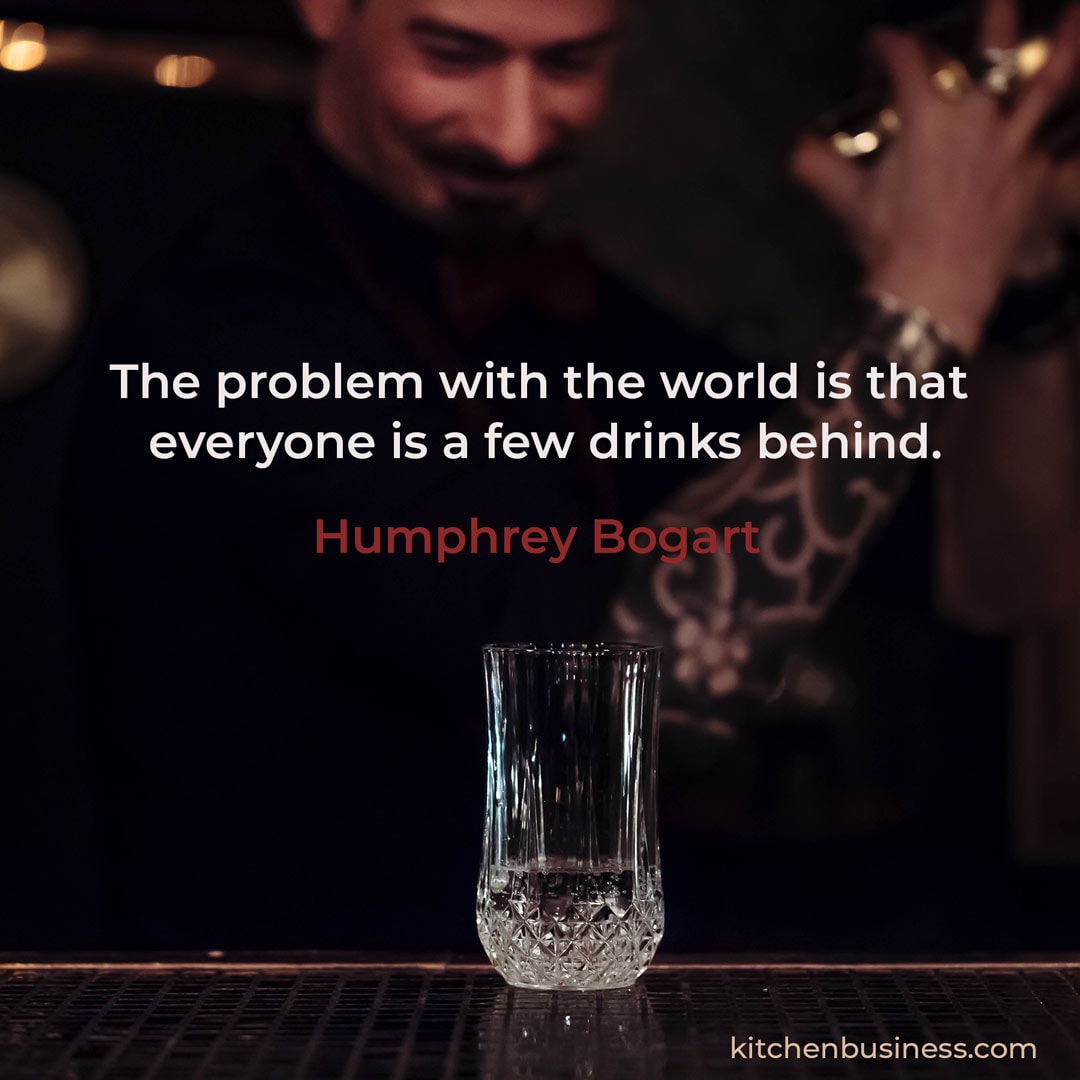 Sports Bar Names
Stinger Sports
Gladiator Game
Triumph Team Bar
Godmother Sports Bar
Bishop Balls
Barbell Balls
Shake Sports Bar
Blaster Bar
Bomber Balls
Battleborn Bar
Butterfly Bar
The Bull
Dugout Inn
The Iron Horse
Ball Room
Rising Sun
Big Bulls Head
Rugby Street
Ball House
Seven Balls
Jets Sports
Bat and Ball
Badminton
Black & Blue
Boys Home
Chap & Barrels
Coliseum
Colosseum
Dumb Bell
Derby Pool
Double Five
Fox & Hounds
Hercules
3 things to consider when trying to find a cool bar name
Now let's continue; here are three more options when trying to name your bar:
1. Start With Considering your Offering and your Customers:
What kind of beverages will your bar be serving? beer, whiskey, cocktails, etc
What is the style of your bar interior design like? Classy, biker, on the corner, etc.
Which neighborhood or district is your cafe located in? Soho, Times Square, New York City, etc.
What type of customers do you have? singles, couples, office workers, etc.
2. What are Your Values and Background:
Consider your bar's values first. What story do you tell your customers with your name?
Effective bar marketing is based on articulating and extending a harmonious concept from the inside out. Communicating what defines your business is the way to engage potential customers because it puts your story and bar brand in context.
3. The best bar names often have a good story behind their name
See if you can find some interesting story or fact about the history of your building or the neighborhood and name your bar after that.
Here is a great article that shows how effective this method can be: The 31 Greatest Bar Names in America.
Conclusion
We hope this article will help you to come up with a clever name for your style of bar or pub. It might seem like a daunting task to come up with a short, catchy name for your bar, but it can be a lot easier than you think.
Check out the following articles for more bar business reading: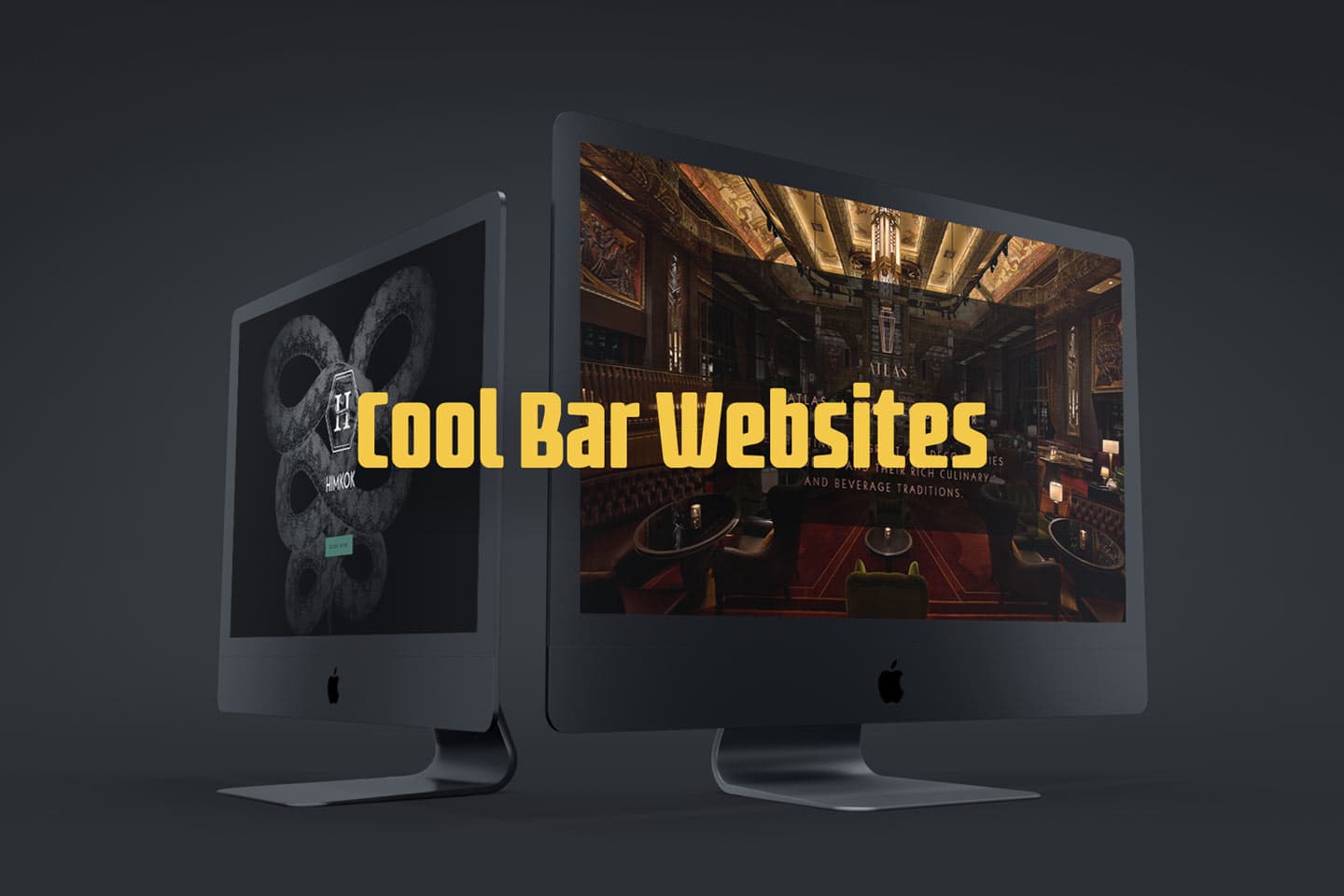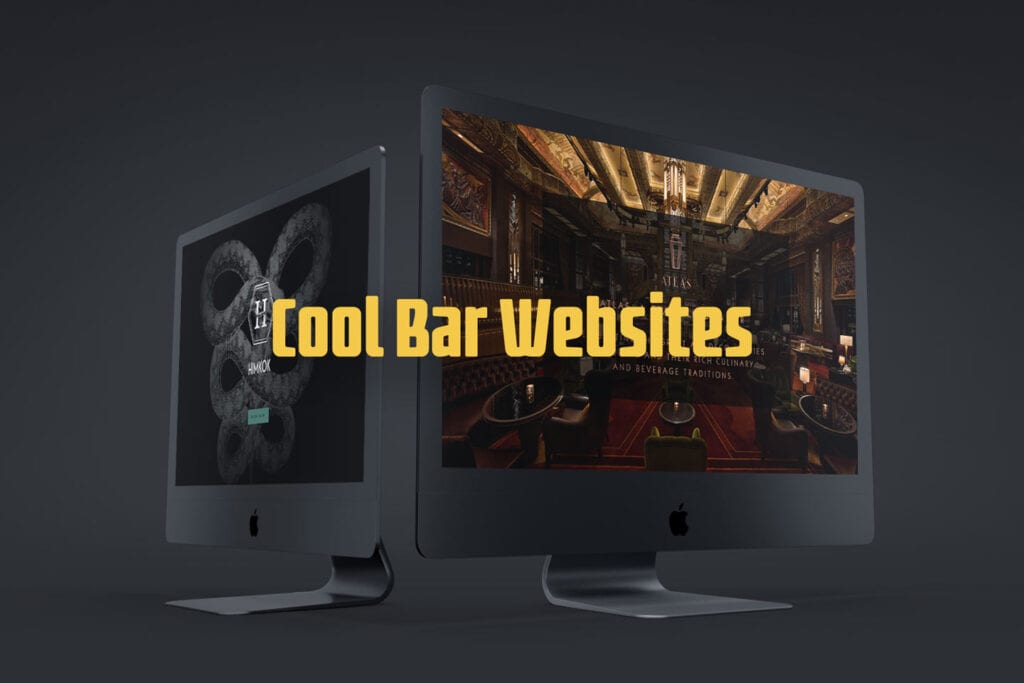 You might also be interested in our article on 250+ Cool Craft Brewery Names – some of which also could work for bars.