Are you looking for online barista training to take your barista skills to the next level? Then you have come to the right place.
In this guide, I'll list my top picks for the best barista classes and courses for enthusiasts, busy professionals, and coffee shop owners looking to train their staff.
When it comes to finding the best online barista training programs, the options can feel endless. However, by taking some time to consider the cost, duration, instructor qualifications, and focus of the program, you can narrow down your choices and find a training program that's perfect for you.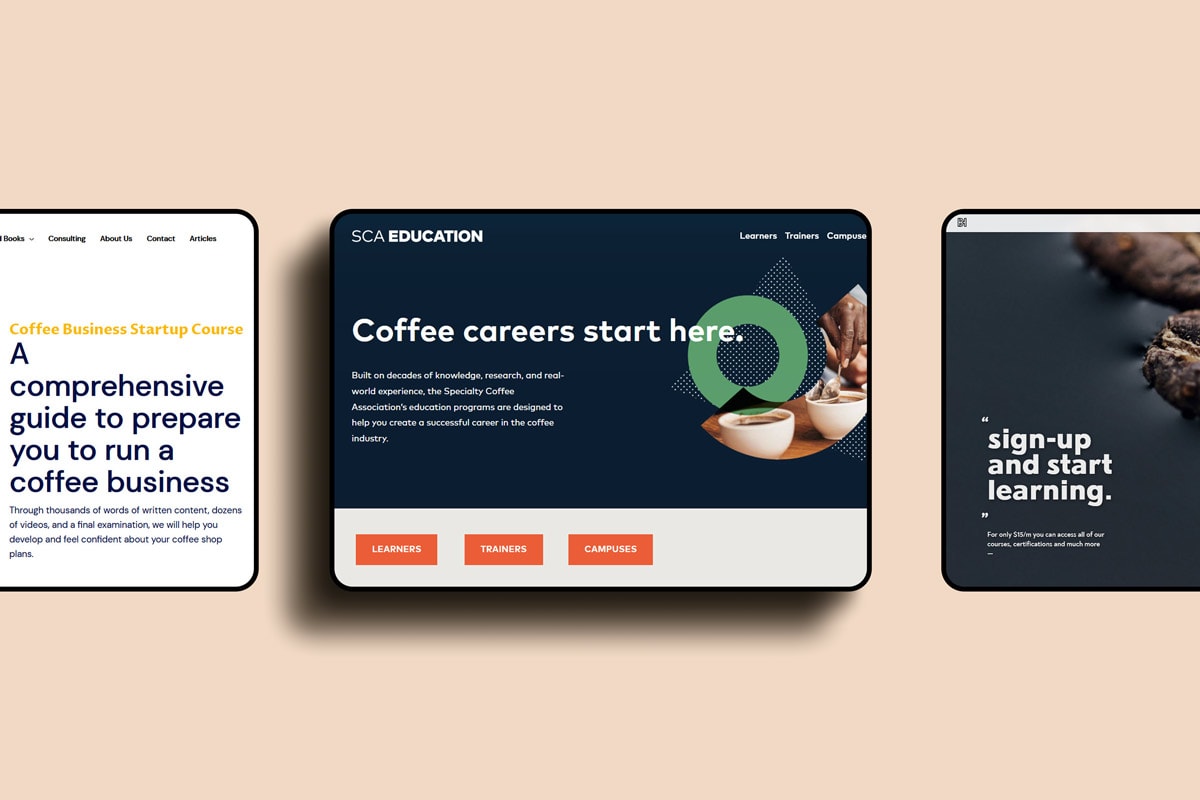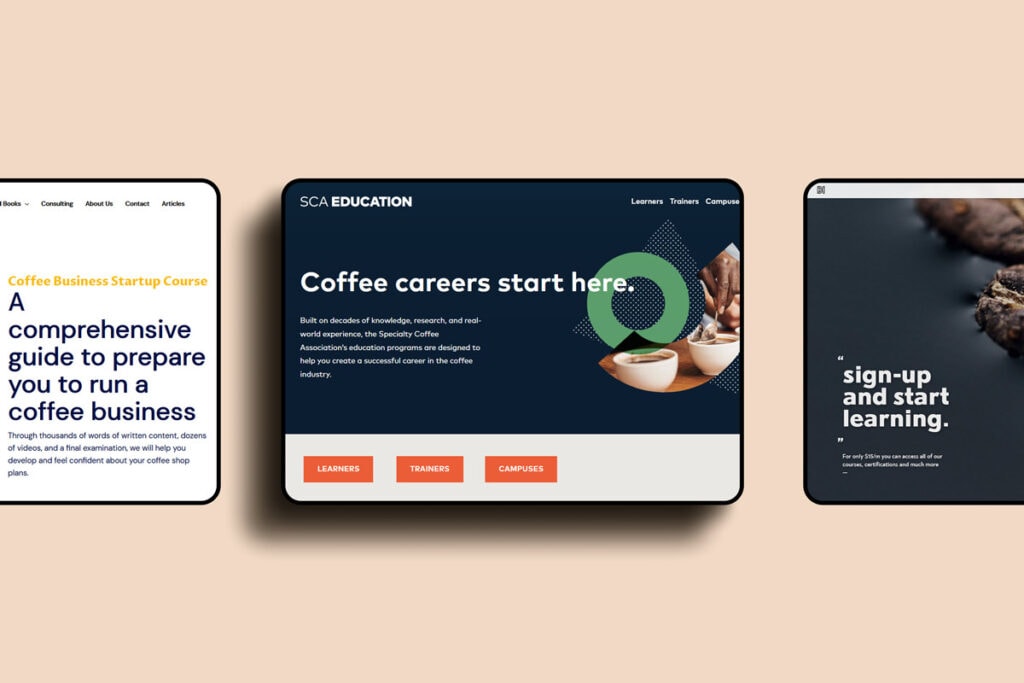 Several excellent online barista training programs are available that can provide you with all the information you need. To choose the right program for you, you'll first need to decide what kind of training you're looking for.
Some programs teach you how to make different types of coffee drinks, while others teach you advanced coffee roasting and brewing, and others also teach business skills and have team plans.
Here are our top picks:
Bellissimo Online Barista Training – Best for baristas and teams that also want business and management training
The SCA Coffee Skills Program – Best for baristas looking for internationally recognized certificates and diplomas
Barista Hustle – Best for people who want to get professional barista skills as fast as possible
Coffee Pro – Best for in-depth training on coffee and roasting techniques
The Global Coffee School – Best for beginners that want an affordable online course taught by an expert (World Barista Competition Head Judge Gwilym Davies).

Bellissimo Coffee Advisors – Online Barista Training
Bellissimo Coffee Advisors have a modern, easy-to-use coffee education platform and training methodology adapted to online training.
Bruce Miletto, the founder of this online program, has been a specialty coffee industry expert for over two decades. His experience has been acknowledged and cited in publications including the Wall Street Journal, Time Magazine, Newsweek, and many more.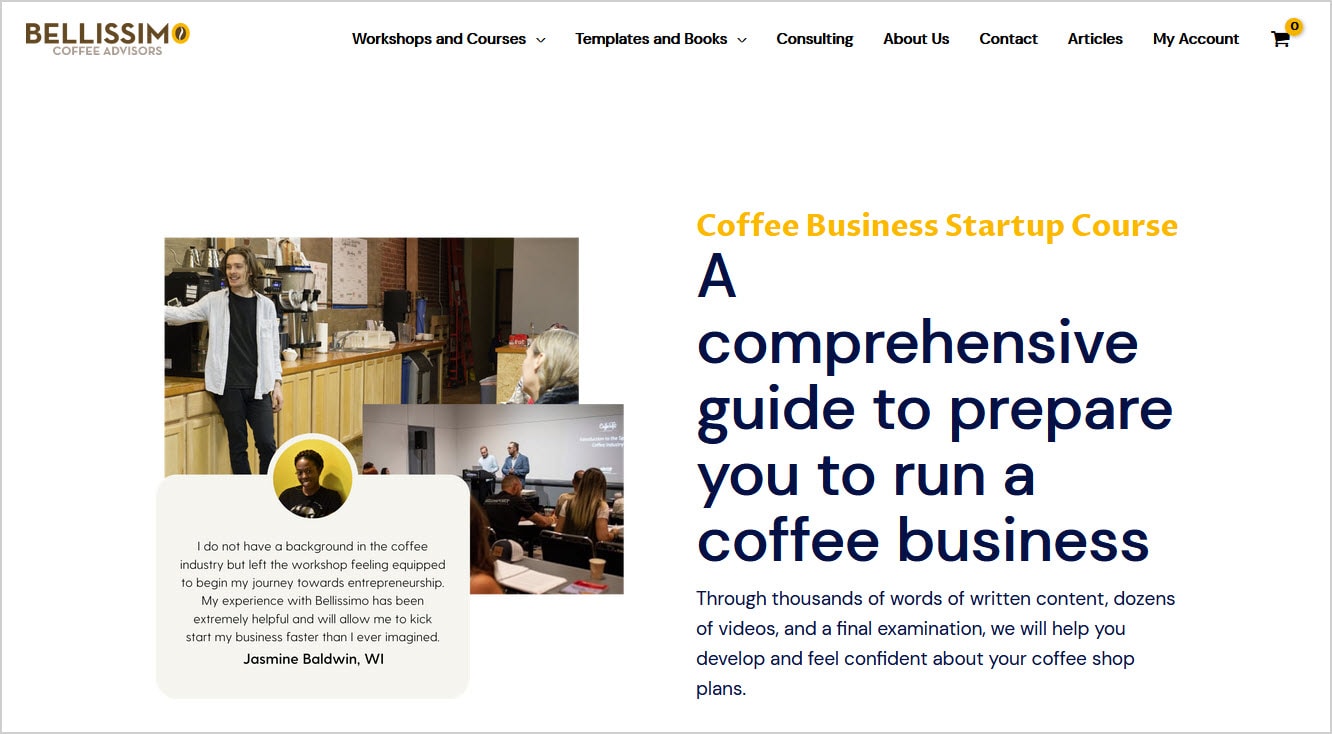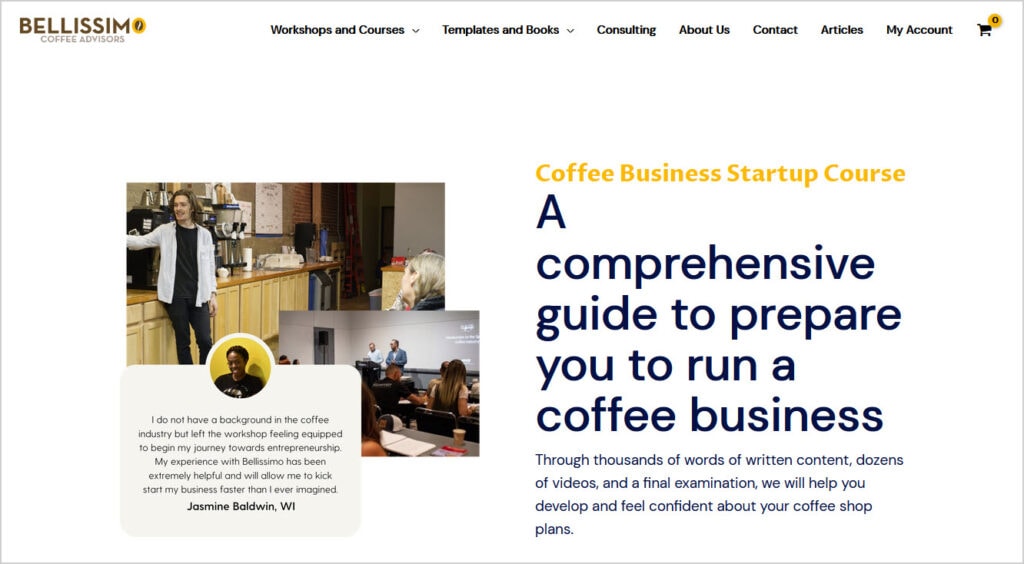 They offer two different membership accounts: A "Coffee Retailer" account and an "Individual Barista" account.
In addition to the standard barista training in the individual barista account, retailer accounts have access to additional advanced barista classes and business and management modules.
Our online training platform and business guidance is based on our history of pure dedication to the success of retailers and baristas in specialty coffee, and is delivered in a manner to provide a consistent training resource for baristas, as well as on-going education for retailers around the world

Bellissimo Coffee Advisors
Why we like Online Barista Training
The founders have decades of coffee industry experience and also teach business skills
It's suitable for both individual baristas, teams, cafe owners, and coffee retailers
It's a comprehensive coffee teaching platform with excellent resources, training videos, and examinations
Sign up for Online Barista Training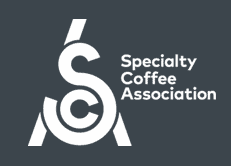 The SCA Coffee Skills Program
The Specialty Coffee Association is a nonprofit, membership-based trade association that represents thousands of coffee professionals worldwide. The SCA provides barista education and engages in scientific research, economic analysis, and community organization.
The Coffee Skills Program has six modules: Introduction to Coffee, Barista Skills, Brewing, Green Coffee, Roasting, and Sensory Skills. The program is divided into Foundation, Intermediate, and Professional. The Foundation Level provides a basic overview of the topic. Working knowledge is emphasized in the Intermediate Level. The Professional Level goes deep into specialist understanding.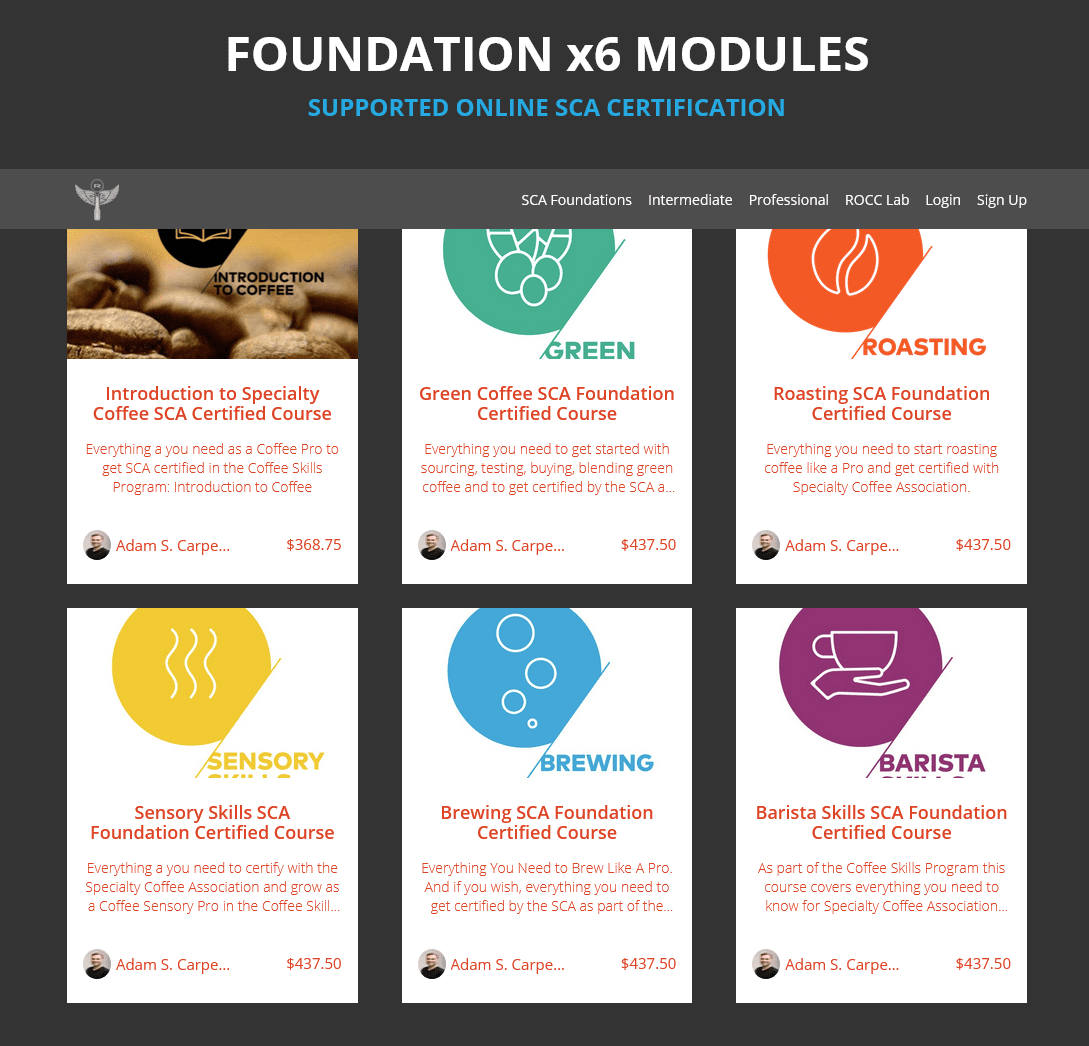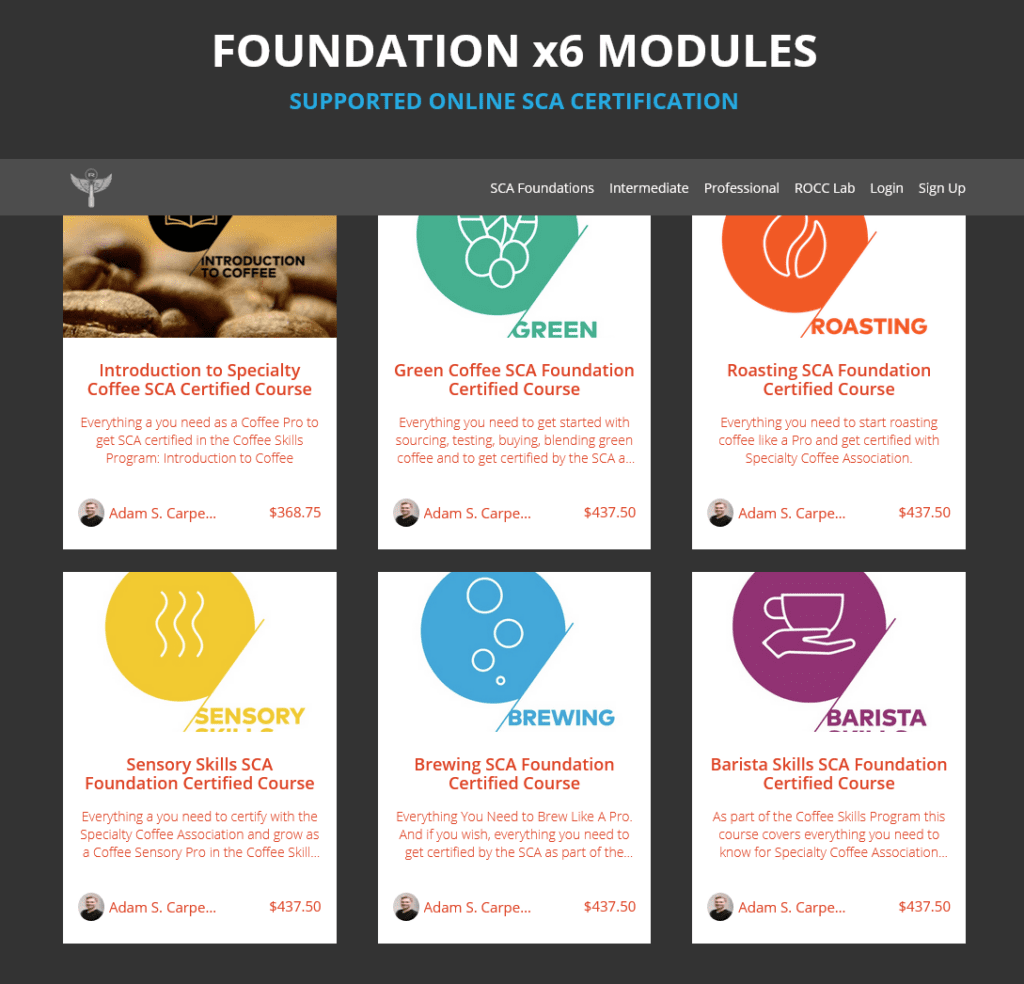 The SCA certificate programs are highly regarded by coffee professionals and internationally acknowledged. Students can also obtain the SCA Coffee Skills Diploma and their certificate for completing a course.
Why We Like The SCA Skills Program
The online course covers all core coffee and barista skills
Internationally recognized professional certificates
Many options for also taking in-person courses around the world
Check out the Coffee Skills Program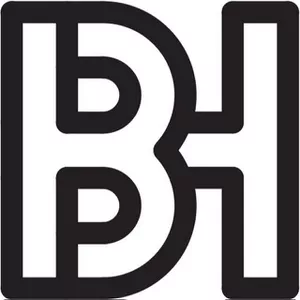 Barista Hustle – Barista One Course
Barista Hustle is an Australian coffee education business run by Matt Perger, a two-time world champion barista. Matt's expertise and deep knowledge of the industry are their competitive advantage.
Barista Hustle's certificate program covers every element of the specialty coffee sector, from milk science and latte art to expert coffee production. You'll discover training films covering all aspects of the coffee business in their extensive course library.
The Barista One program is a training course that quickly teaches beginners to a professional level in just twenty hours. It's a great espresso course and certification for those who want to work in a contemporary café.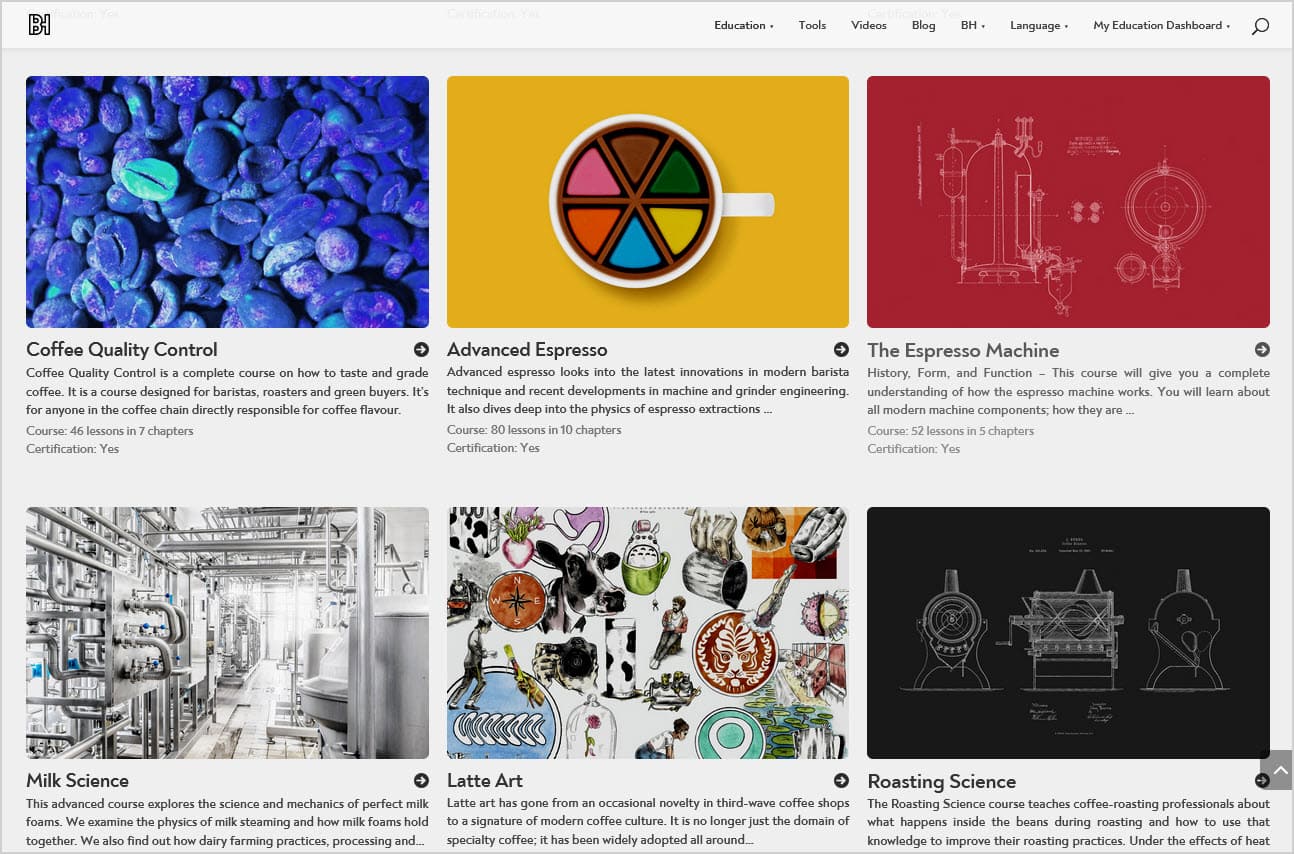 The advanced courses include Advanced Coffee Making, Advanced Espresso, The Water Course, Coffee Quality Control, and Milk Science and Latte Art.
The website of Barista Hustle has a modern look, and all of the courses have free samples where you can get an idea of the quality and style of the information.
You can pay for the online courses one at a time or sign up for a subscription that gives you unlimited access to all of them. Individual subscriptions cost $15 per month, whereas group subscriptions for teams of up to 20 people cost about $99 per month.
What We Like About Barista Hustle
Founded by a two-time world champion barista
Very affordable individual and team subscriptions
All courses have publicly shareable certifications
An active Facebook group and newsletter
Try the 14 Day Free Trial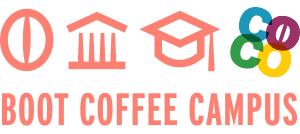 Booth Coffee Courses – Coffee Pro 3.0
Coffee Courses was founded in 2012 by Willem Boot and Valerian Hrala. Willem is an internationally renowned coffee expert with over 25 years of experience, and Valerian is a coffee entrepreneur.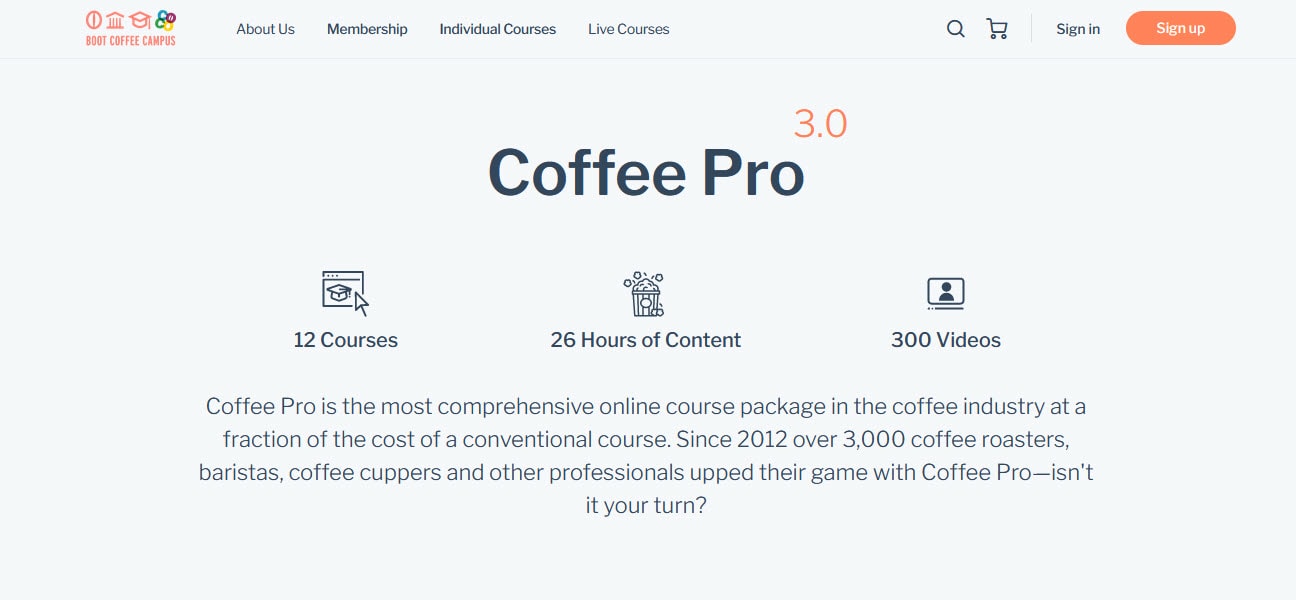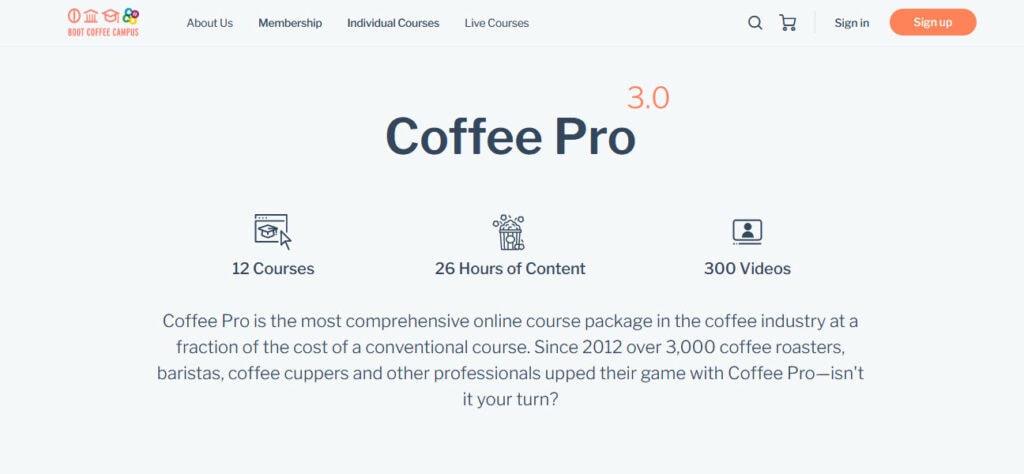 Coffee Pro is a very comprehensive online coffee course program. They offer courses in the science of coffee tasting, roasting, the art of blending, quality analysis, green coffee production, brewing, barista skills, and mastering roast profiles.
Why We Like Coffee Pro
Well-designed and easy-to-use the online platform
In-depth training on coffee and roasting techniques
The price is $499.95 for the first year of access. After the first year, it costs $149.95 per year
Sign up for Coffee Pro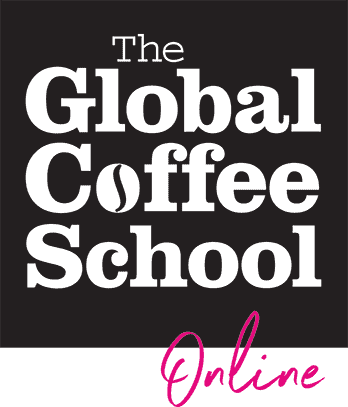 The Global Coffee School – The Coffee & Home Barista Masterclass Series
The Global Coffee School is the newest online barista program in this list. They were founded in 2020 by Allegra Events which also runs The Global Coffee Institute, an independent organization with the goal to represent the global coffee industry.
The Foundation Course is the first in the Home Coffee & Barista Skills Masterclass Series, covering a range of theory and core-skill focus areas for beginners. Several advanced coffee courses include Advanced Sensory, Advanced Vegan Coffee Craft, Advanced Coffee Mixology & Drink Design.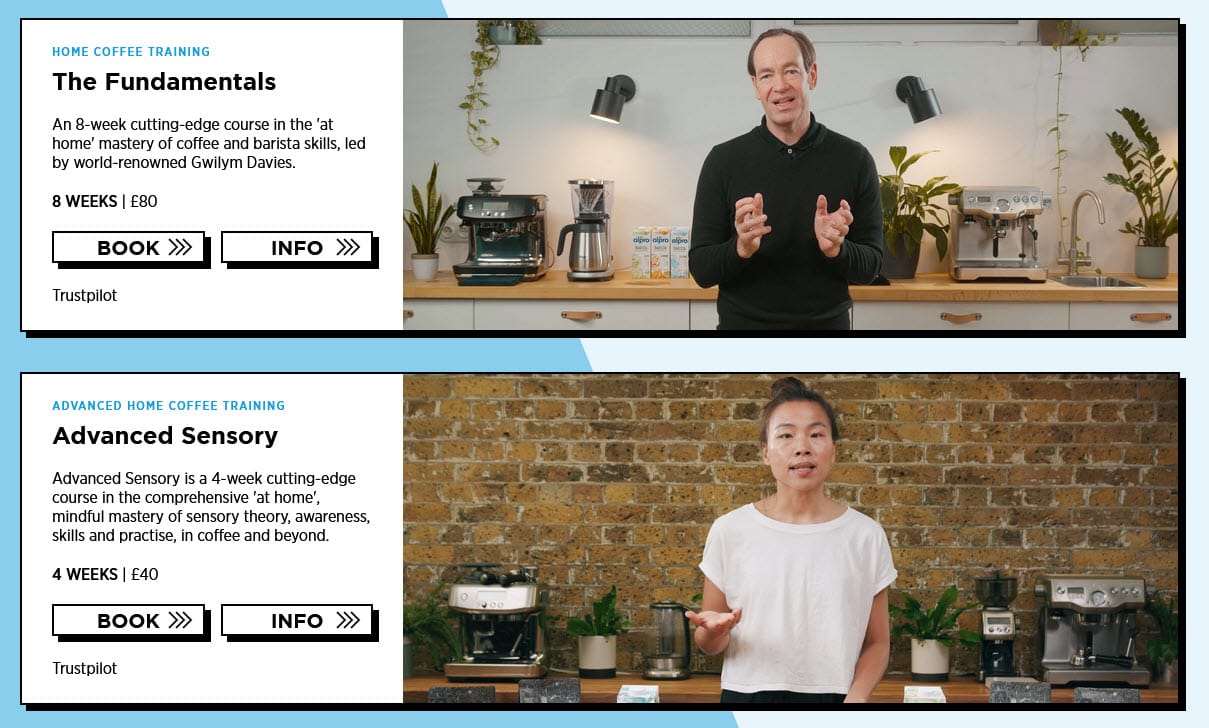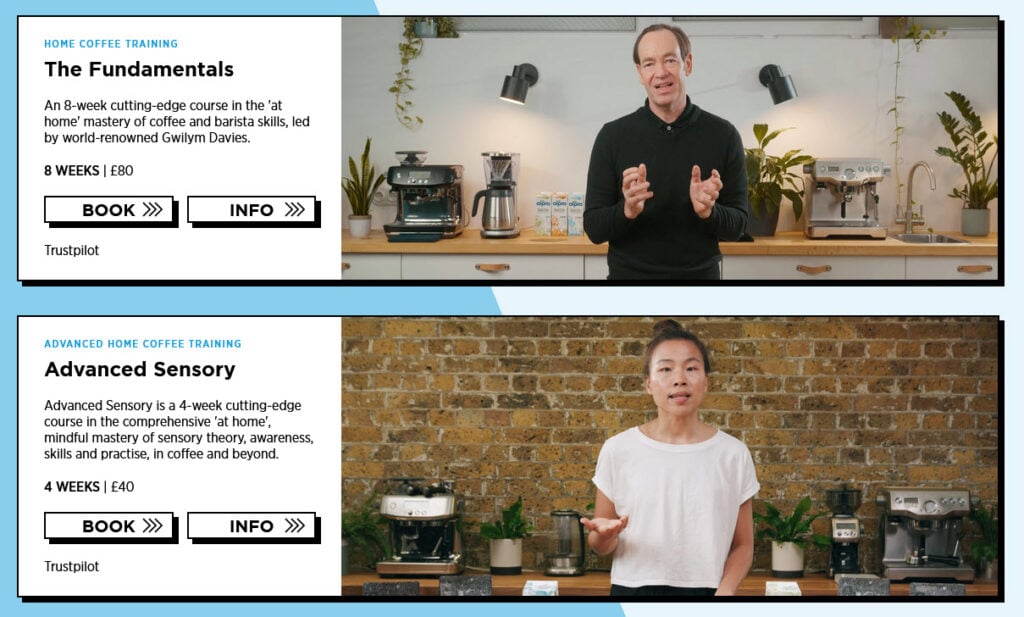 The information that will be taught draws on and is a culmination of my 23 years in the coffee industry and the experience, expertise and learnings from the producers of the biggest coffee festivals around the globe. The lessons are clear and concise and will provide value for coffee lovers of all levels.

World Barista Competition Head Judge Gwilym Davies. Instructor of the GCS Fundamentals Course
Why We Like The Global Coffee School
It's an excellent introductory course for the home barista or new cafe employee
Well structured and taught by coffee experts
Affordable. The Foundation course is 8 Weeks long and costs £80 (around $100)
Sign up for the Global Coffee School.
What are the Benefits of Online Barista Training?
A: Online barista training offers many benefits, including convenience, affordability, and quality instruction from experienced professionals. These programs can help coffee lovers learn more about the science behind coffee tasting, roasting techniques, and more. With so many online barista training programs available, there's no excuse not to learn more about making great coffee!
How to Choose the Right Online Barista Classes
When looking for barista classes, choosing the right program that fits your needs is important. Whether you're looking for a beginner course or something more advanced, there are plenty of online programs to choose from. Here are a few things to keep in mind when selecting the right barista training program:
Cost: One of the most important factors to consider when choosing a barista training program is the cost. Make sure you select a program that fits your budget and offers quality instruction.
Duration: Another thing to consider is the duration of the course. Some programs offer shorter, introductory courses, while others offer more in-depth classes on coffee roasting and brewing techniques. Choose a program that fits your schedule and learning goals.
Instructor: When looking at online barista classes, be sure to check out the instructor's credentials. Ensure they have experience in the coffee industry and are qualified to teach the course.
Conclusion
With the coffee industry evolving so quickly, attending a barista training program can help you find out the latest techniques of brewing and espresso to keep your skills sharp. These programs provide a structured, formal education in the art and science of modern coffee craft. Some of these programs even provide certification as well.
Finally, if you are considering starting a coffee shop business you might be intrested in the following posts: