Do you have any thoughts about starting a restaurant?
Then, I'm sure you've asked yourself: "How much do restaurant owners make?" and "Are the earnings of a restaurant owner greater than those of a restaurant manager or sous chef?"
These are valid concerns. After all, it's not easy being your own boss.
You must address all types of problems that may arise in the business and ensure there is enough money in the bank at the end of the month to pay your employees' salaries.
But how much are restaurant owners compensated for the additional responsibility? And how can restaurateurs increase their earnings?
In this post, I'll address some of the most frequently asked questions about restaurant owner compensation and other elements of the job and how you can increase restaurant profitability.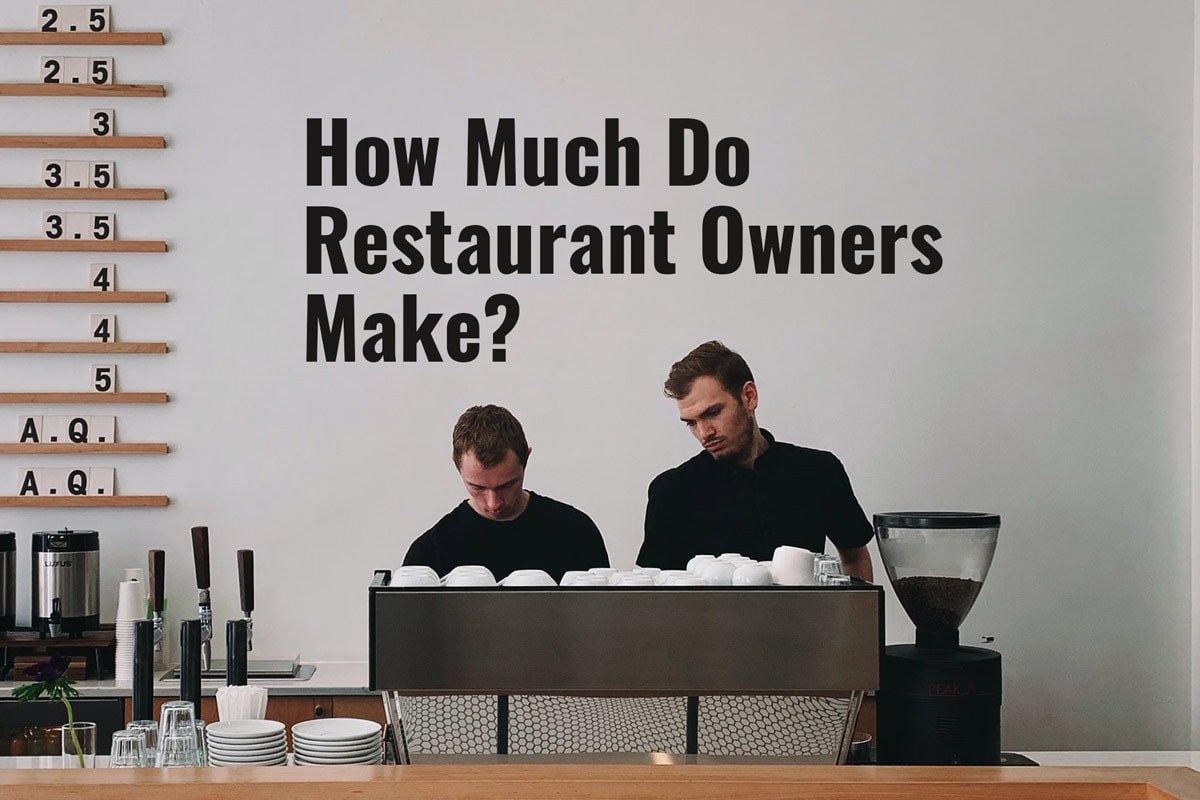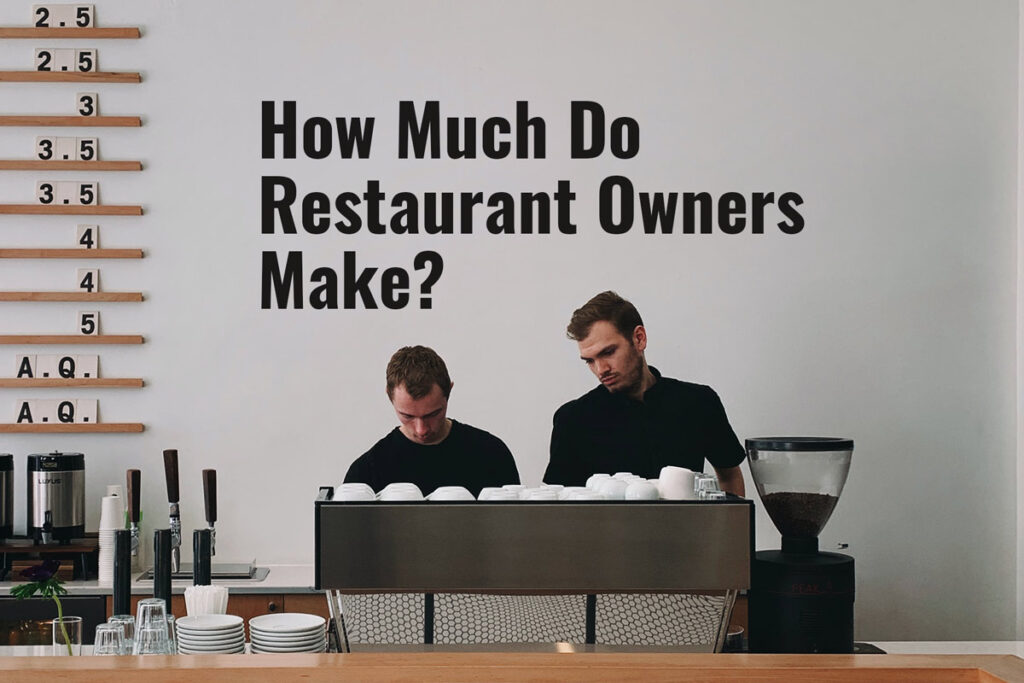 How Much Do Restaurant Owners Make
The average salary of restaurant owners is $73,000. This number can vary greatly depending on the location, size, and type of restaurant. Some owners make as little as $33,000 per year, while others earn up to $145,000 annually. (Sources: Payscale and Ziprecruiter).
What Determines the Owners Income
Typically, the salary of a restaurant owner depends on the size and type of restaurant, the restaurant's sales and expenses, and its location.
The area in which the business is located has a significant impact on its success. Population density, access to parking, and customer affluence all have an effect. Higher earnings are probable for restaurants with convenient parking in high-traffic areas, resulting in bigger owner paychecks.
Restaurant costs tend to be higher in the first year of operation than they are in later years, so your income will likely be low at first. Though you may begin with a modest wage, it will most likely rise as time goes on and your restaurant grows.
Fixed Wage or a Percentage of Profits?
Some business owners choose to take a percentage of profits rather than a fixed wage, but this varies significantly from place to place.
They may also be eligible for a multi-compensation package that includes a regular wage and dividends from profits. Some restaurant proprietors have several jobs, including head chef and restaurant manager, resulting in a significant income.
Some restaurant owners may decide not to take a wage at first and instead invest all of their money into growing their company's cash flow and sustaining it.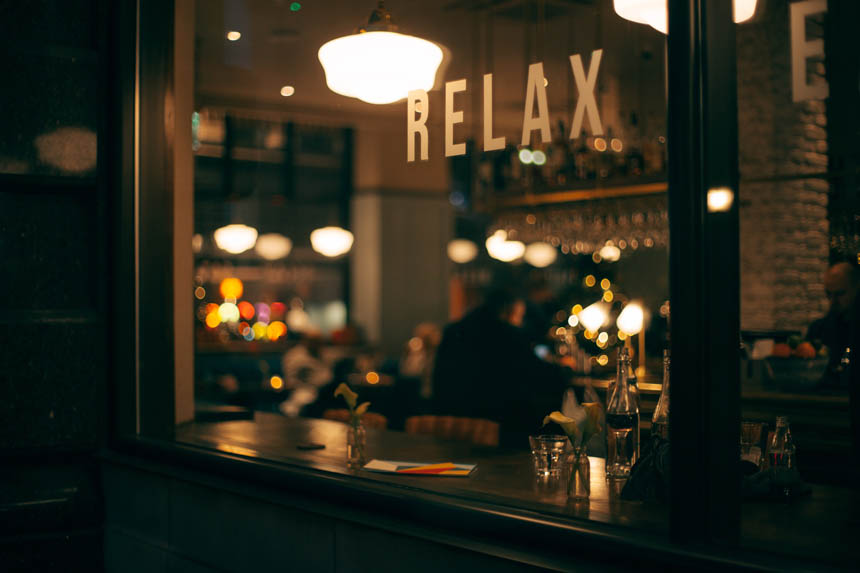 Examples of Related Jobs that Pay More
There are at least five jobs in the restaurant industry that pay more than the average salary of a restaurant owner.
These jobs can pay significantly better than the average restaurant owner's $72,000 per year and may be a better solution for some people.
Annual salary examples:
Mcdonalds Owner Operator $142,840
Restaurant Area Director $86,453
Restaurant Technology $84,470
Strategic Restaurants $78,781
Source: Ziprecruiter.
How Much Do Franchise Owners Make?
Buying a franchise might be a good move for someone who wants to get into the business first. By purchasing a franchise, you get the benefits of having an already operating company with its strengths and weaknesses, all without the risk and expense of going it alone.
You'll pay some startup costs and the franchiser will provide everything you need to get your business going.
Also, a franchise tends to have more regular income than independent restaurants.
According to a Franchise Business Review survey, the actual average income for franchise owners was less than $50,000 per year after removing outliers.
However, a franchise owner might start a restaurant and only make $50,000 per year. But, the business and real estate can be worth a lot more in the future. The franchise owner may sell the company and property for a significant profit.
What are the Various Kinds of Restaurant Owner Jobs?
Depending on their experience, skillset, and type of company they operate, restaurant owners might take on numerous roles in their firm. Here are several examples of distinct sorts of restaurant proprietors:
Owner-operator: This is the most common type of restaurant owner. They have an ownership stake in their business and work on-site as a manager or supervisor.
Franchise owner: This restaurateur buys into an existing franchise operation, following the company's guidelines and operating policies.
Investor: Restaurant investors provide entrepreneurs with a large amount of money to fund their ideas for a restaurant in exchange for a share of ownership in the business. They typically aren't involved with directly operating the restaurant and instead focus on financial support.
When Do Restaurants Start Making Money?
Depending on the business model you utilize, a restaurant can take several years to achieve a stable profit. Some restaurant proprietors get paid immediately and pay for it with loans or investment start-up cash. Others live off of savings or other employment earnings while they wait for their company to turn profitable so that they may pay themselves a salary or take a dividend.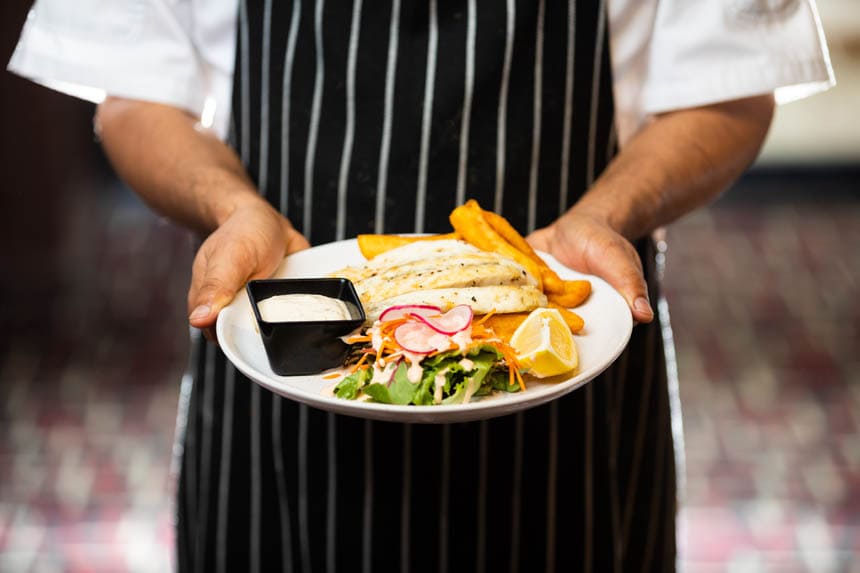 How Can Restaurant Owners Boost Their Incomes?
The income ranges for restaurant owners are broad. But why do some individuals earn more than $10,000 per month and others barely make ends meet?
There are a variety of methods to raise your restaurant's profit margin. Here are some steps you can take.
Start a Ghost Kitchen or a Virtual Restaurant Brand
By starting a ghost kitchen, you can create a new brand that focuses on delivering food to customers through a food delivery service. This can be a great way to promote your restaurant and reach customers who might not have otherwise heard of your establishment.
Benefits of using a delivery service for restaurants:
Reach new customers in your area
Boost sales during slow periods
Offers convenience to customers
Increased customer loyalty
Easier order fulfillment for restaurants
I recommend partnering with Uber Eats because of its large marketplace, flexible delivery options and pricing, as well as a comprehensive feature set that is simple to use.
Improving Marketing Effectiveness
If potential clients don't know about you and your existing customers don't understand why they should spend more money with you, making your eatery profitable won't be easy. This is when effective restaurant marketing becomes essential.
All owners of profitable restaurants should have a clearly outlined and detailed marketing plan as part of their business plan. Your plan should include specific, clearly defined business goals and include an actionable plan for reaching them.
You need to make sure you are well prepared for customer interactions. Here are three specific areas I'd recommend you focus on first.
Your Restaurant's Website
Your restaurant website should be an essential part of your overall restaurant marketing mix. It should be more important than the brochure, radio, newspaper, and every other advertising medium you use.
The website should be beautiful and designed to convert visitors to diners. Make it easy for people to browse your menu, read reviews, see photos, and place orders.
See my post on inspirational restaurant website examples.
Your Restaurant's Social Media
Social media is a great marketing tool for restaurants. It can be a powerful tool for those who know how to use it. But it can also be a massive drain of time and energy for those who don't. Know the difference, and you'll be able to use it to maximum advantage.
This is one of the reasons I wrote a post on the 31 best restaurant marketing ideas. It includes several tips to help you use social media for marketing your restaurant.
Take Advantage of Restaurant Technology
Using the right restaurant software will help you get new clients, communicate effectively with your existing clients, and take payments or reservations. It can also do much more than that. For example, it can assist you in creating an effective marketing campaign or provide other critical functions.
Your software can do many things for you, like automatically generating digital menus, keeping track of inventory, and helping you create an automated, multi-channel campaign that will bring in new customers.
If you're unsure if the technology you're using today is giving you the support you need, you can read my guide to the different types of restaurant technology here.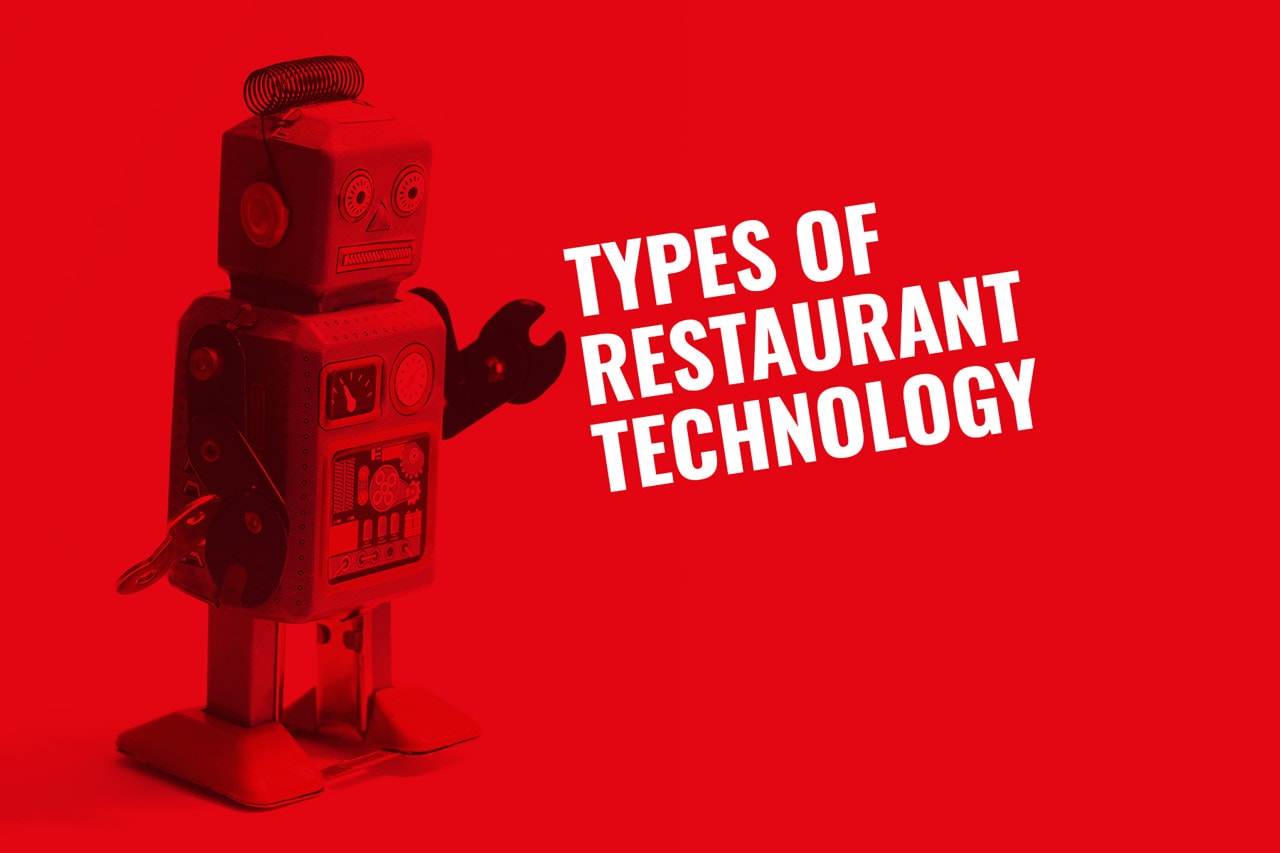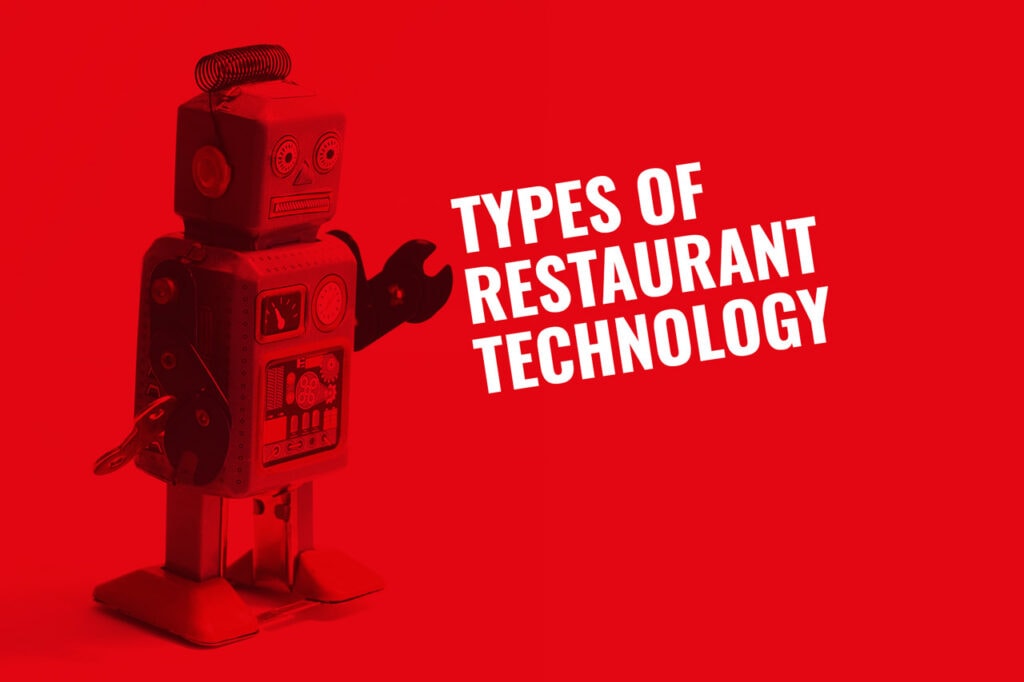 Use a Good Restaurant POS
Here are some additional ways a modern cloud-based POS can help you understand all of your restaurant's most important metrics and use that information to run your business more successfully.
Increase efficiency and productivity
Using a restaurant POS system is the best way to increase your business' overall efficiency. There are many ways to use technology in your restaurants, from inventory management to automating staff scheduling. You'll have access to real-time data, which will allow you to better plan for what you need to order and when you need it.
Attract and retain customers
Using technology can also help you attract and retain customers. Having a modern, user-friendly website is essential in today's world – it's your first impression to potential diners. Moreover, providing online ordering and reservations can make it easier than ever for customers to get the dining experience they want.
Increase revenue
In addition to helping you save money, technology can also help increase your restaurant's overall revenue as well. Things like online ordering and reservations are great ways for customers to get the dining experience they're looking for without having to wait around in a crowded restaurant on their night out.
Marketing
You might not think so, but using technology to raise your restaurant's overall visibility is one of the best ways to invest in your business's future. Things like investing in marketing software or designing a modern website are great investments that will pay off down the road. Plus, an effective social media presence can help you reach new customers and even provide valuable insight into your audience.
You can also read my review of the best restaurant point of sale systems (POS) here.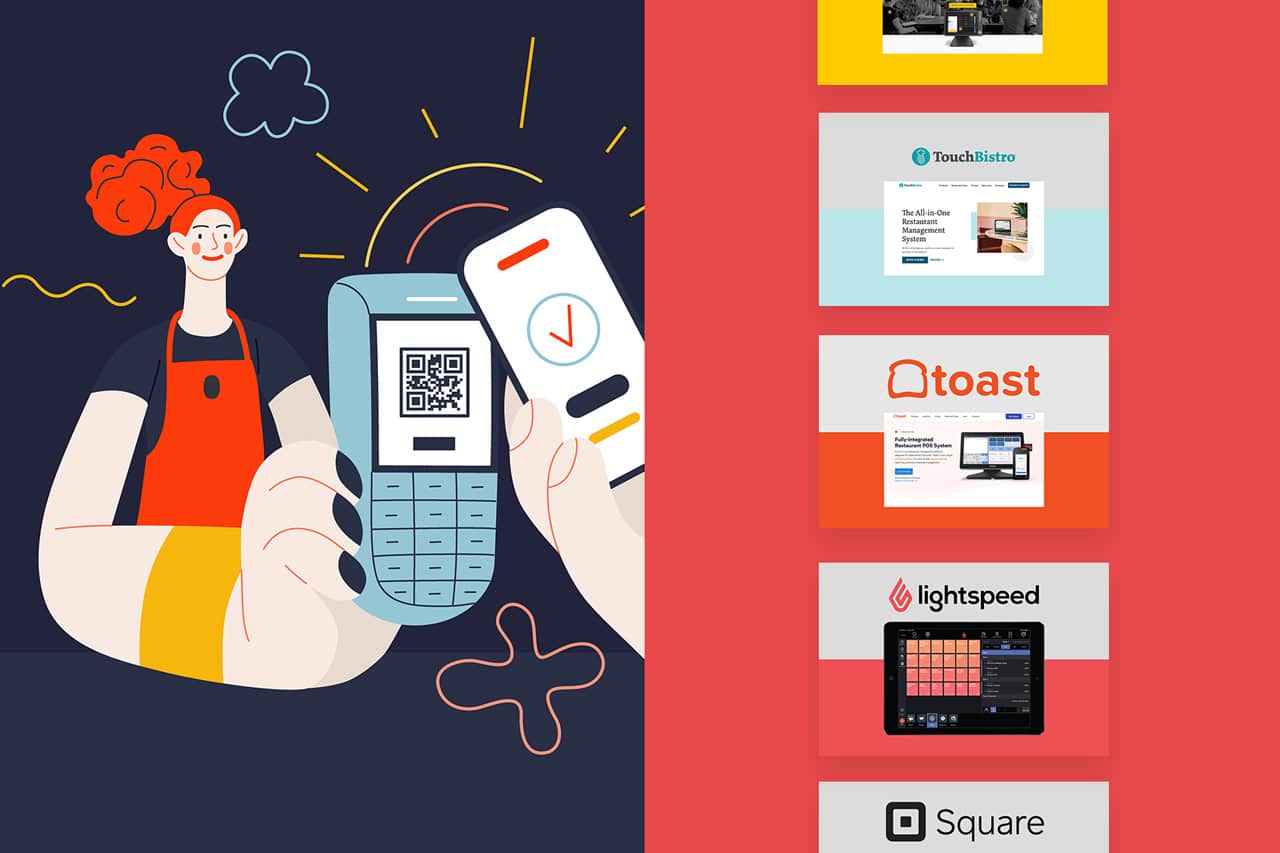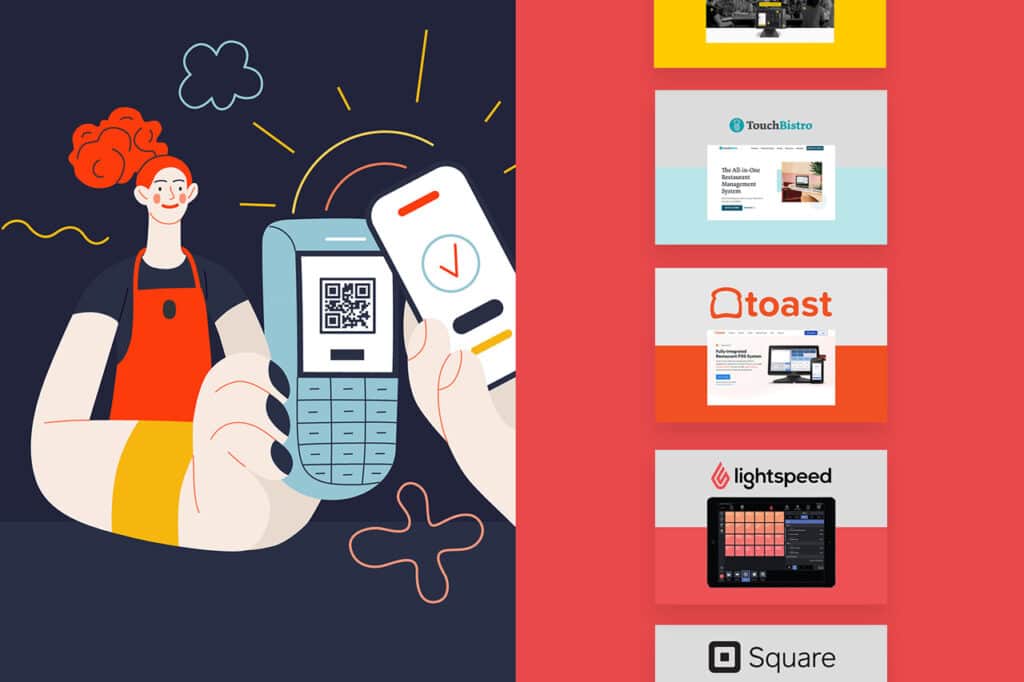 Average Restaurant Profit Margin
Profit margins are a percentage of revenues that restaurants can make on their sales before paying any expenses.
The typical restaurant profit margin is 6,2 percent (IBISWorld). This is generally considered a low profit margin.
Understanding restaurant profit margins and how to improve them is an essential element in creating a profitable restaurant business plan.
There are a few different ways to improve your restaurant's profit margin: increase sales, decrease expenses, or do a little of both. The following is a list of some general tips to help you improve your restaurant's profit margins:
Increase sales: You can increase your restaurant's overall revenue by increasing the number of customers you serve and their average check size. If you can accomplish both, this is a double whammy toward growing your bottom line. To improve sales in general, focus on marketing and advertising campaigns that will help bring more people into your restaurant.
Decrease expenses: You can decrease your operating costs by reducing the amount you spend on various items such as food, labor, and utilities. One of the best ways to reduce costs is to streamline how many people it takes to run your business so that employees are not spending a lot of unnecessary time doing menial tasks.
So what does this all mean for a restaurant owner?
A lot of time and effort is needed to stay within your target profit margins. One of the best ways to do this is by understanding how much money each customer spends on average at your establishment. This will enable you to get an idea about whether or not you're coming close to your desired profit margin regularly. Additionally, tracking restaurant expenses and sales will give you a better understanding of where you may be able to cut costs to improve the overall profitability of your business.
All in all, restaurant owners need to keep tabs on their margins to make informed decisions about how to grow their businesses in the future.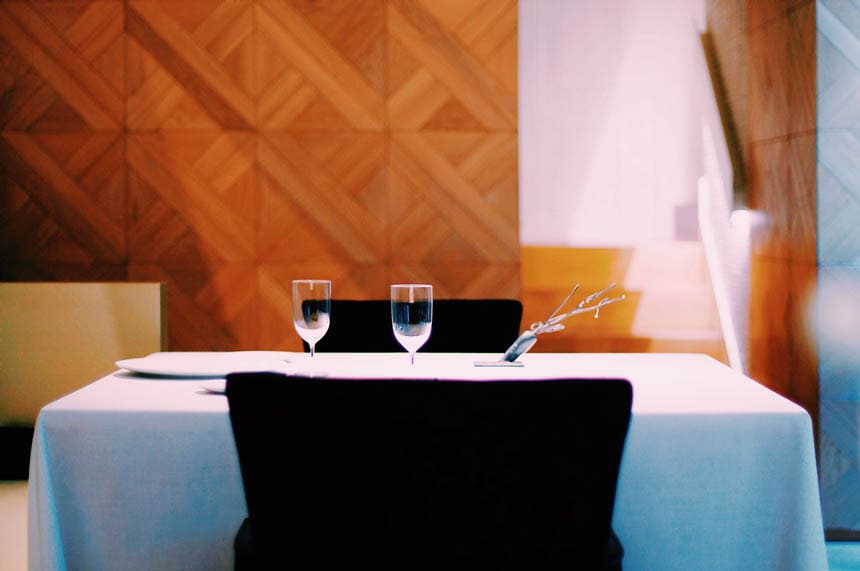 Most profitable types of restaurants
Several elements influence profitability, including the size and kind of restaurant. It takes an average of two years for a new eatery to become profitable.
Unfortunately, restaurant businesses suffer from a high failure rate. This is due to a lack of financing or planning for the first few years when things may be slow. These should be taken into account while creating your restaurant business plan.
Some types of restaurants are more profitable than others. Here are some of the most profitable types of restaurants and what makes them successful.
Bars and Pubs: Bars can charge high prices for alcohol, which is a high-margin product. Additionally, bars often have a loyal customer base that keeps coming back for drinks and socializing. Finally, many bars offer food items that can be made quickly and inexpensively.
Quick Service Restaurants: These restaurants are typically found in chains and offer limited menus. They focus on speed of service and keeping prices low.
Pizza restaurants: Pizza is a very popular food item, and many pizza restaurants are thriving.
Fast-casual restaurants: They are more upscale than quick service, but they also offer higher quality food items and faster preparation times. These types of restaurants typically have fewer choices on the menu and slightly higher prices.
Fine dining: Fine dining is an expensive restaurant that offers specialized menus. These restaurants are typically located in large cities where there is a demand for this type of service.
See also my post on: Types of Restaurants: 21 Popular Concepts You Can Start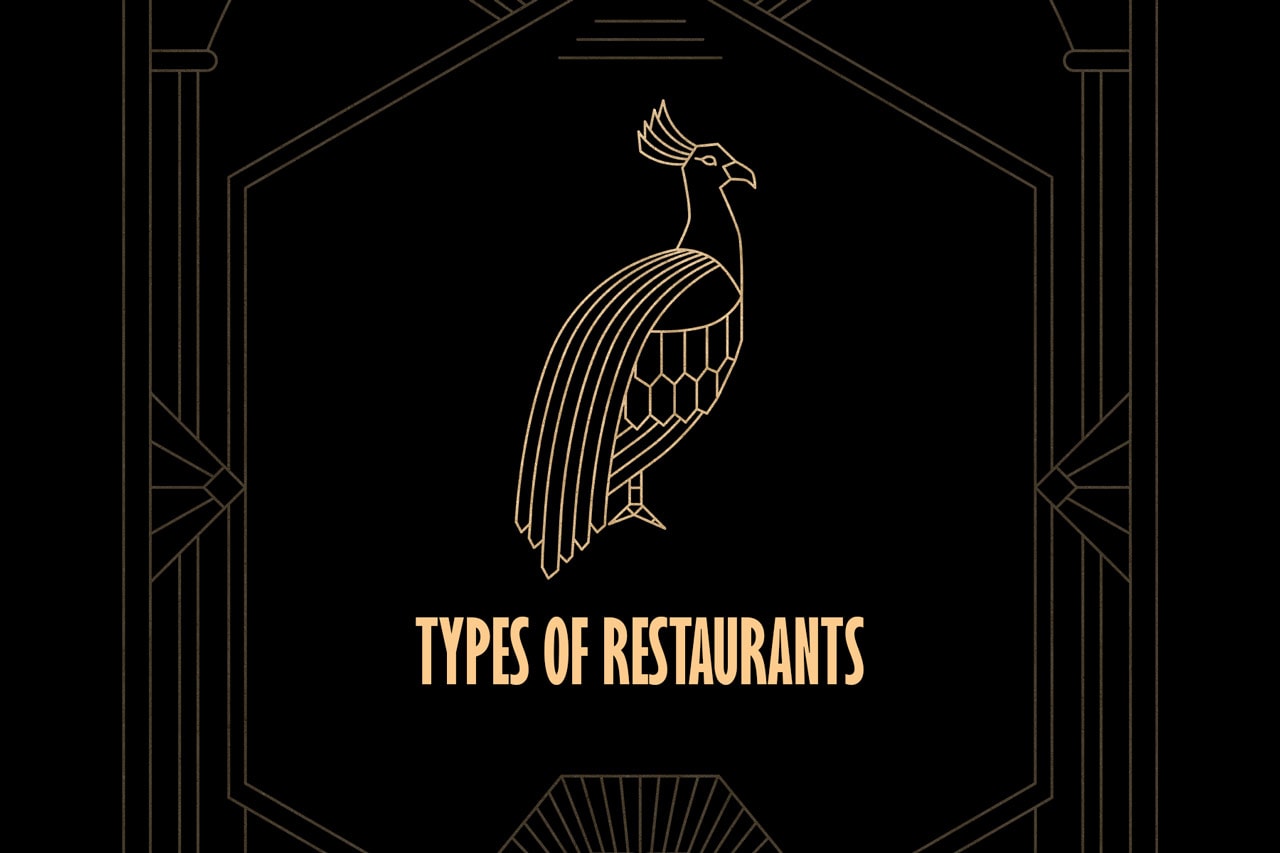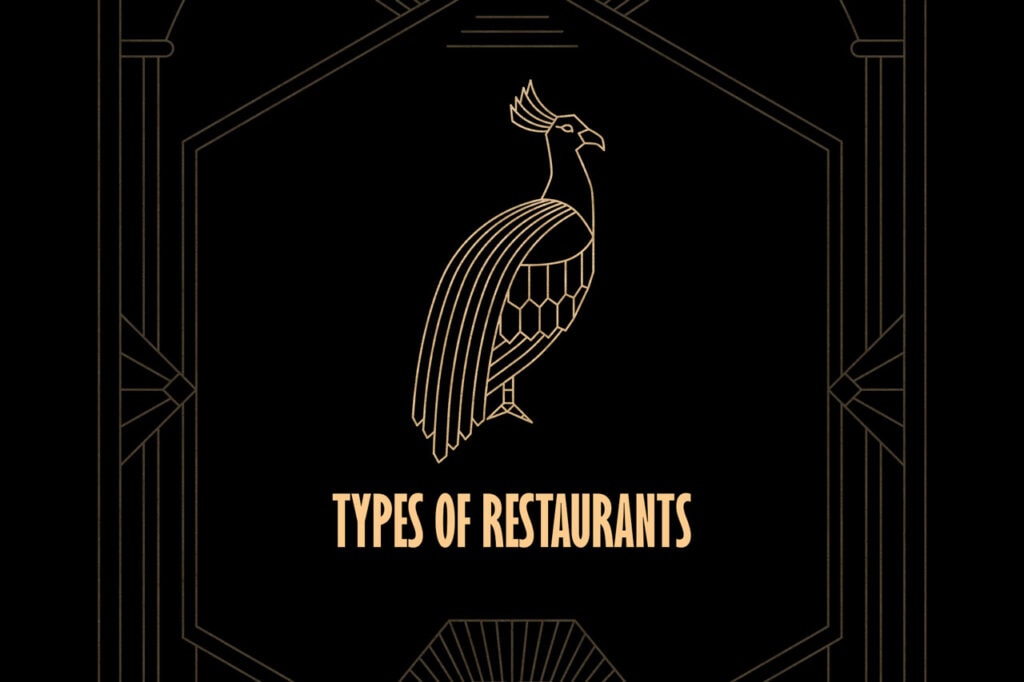 Conclusion and What are the advantages of owning a restaurant?
I hope this post has provided you with a clear answer on how much salon owners make. The answer, however, is not as simple as a single number. Several elements influence a restaurant owner's salary. In particular, the restaurant's performance.
However, if you have the passion and ambition to create your success, becoming a restaurant owner may be an exciting and lucrative profession.
Here are some of the advantages you may expect if you undertake this career:
One of the most significant benefits is making a lot of money. The average restaurant owner makes about $72,000 per year, but this can often rise to $130,000+ a year for successful restaurateurs. This is an excellent income for anyone.
Owning your own business also allows you to set your hours and be your own boss. This can be a great benefit for anyone who wants more control over their life.
Owning a restaurant is also rewarding in other ways. You will be able to meet new people and socialize with your customers daily, making the job fun. Finally, you will feel pride knowing that you are running your own business successfully without answering a boss.
Sources
Some of the numbers used in this piece were referenced or calculated based on the data found in the sources listed below:
Payscale.com
Ziprecruiter.com
IBISWorld
Franchise Business Review
Additional restaurant business related posts: