Restaurant tech leader Toast reported robust third-quarter financial results this week, with annual recurring revenue (ARR) up 40% year-over-year to $1.2 billion (1).
However, the company warned that a recent slowdown in consumer spending could negatively impact growth in the near term.
Toast added over 6,500 net new restaurant locations in Q3, bringing its total footprint to around 99,000.
The company has quickly expanded in the restaurant point-of-sale (POS) market by focusing on localized sales and targeting small to medium-sized independent restaurants. Toast is now actively seeking to expand its client base by targeting larger enterprises.
Revenue grew 37% to $1.03 billion in Q3, while gross payment volume (GPV) on Toast's platform increased 34% to $33.7 billion.
"Toast delivered solid results in the third quarter. ARR grew 40% to over $1.2 billion with our consistent go-to-market execution driving strong net location additions combined with continued ARPU [average revenue per user] growth," said outgoing CEO Chris Comparato.
Comparato also announced current COO Aman Narang will take over the CEO role in January 2024. Narang co-founded Toast and has been instrumental in developing its products and overseeing operations.
While Toast maintained strong momentum in Q3, management indicated GPV per location slowed in late September and October as consumers cut back on discretionary spending. This led the company to forecast GPV per location declining year-over-year in Q4 and revenue falling slightly quarter-over-quarter.
What it Means for Restaurants
For restaurants, the slowdown highlights the uncertainty in the operating environment today. With diners making fewer visits and watching their budgets more closely, marketing campaigns and new initiatives may need to be reevaluated.
Independent restaurants in particular could feel greater pressure if transaction volumes dip.
That said, Toast expressed confidence in the restaurant industry's resilience. The company plans to continue expanding its market presence by enhancing its platform and capabilities.
Toast's integrated suite of software, hardware, and payment services aims to make restaurants more efficient while providing data-driven insights.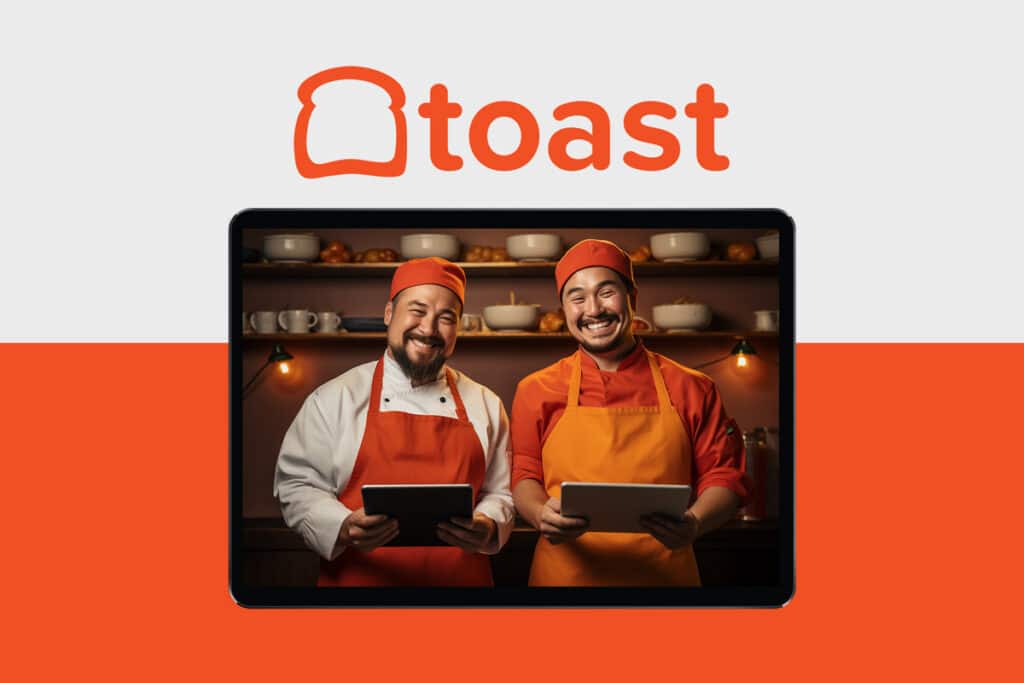 Recent Toast Product Launches
This quarter, Toast introduced several new products to extend its platform, including:
Toast Now Mobile App – Provides restaurant operators with real-time performance data and allows managing operations like modifying menus and communicating with staff remotely. The app has already been adopted by 20% of Toast's locations within a week of launching.
Toast for Cafes & Bakeries – Specialized tools for coffee shops and bakeries to add revenue streams, speed up service, and grow their business. New capabilities include online ordering and retail POS capabilities.
Food Waste Reduction (FWR) – Toast is taking a stand against food waste through innovative solutions and philanthropic investments. They have introduced Food Waste Reduction (FWR), a free feature for all Toast customers, aimed at helping restaurants track and reduce food waste while saving money.
These developments demonstrate Toast's ability for product innovation and goal of addressing more segments of the restaurant industry. For example, Toast for Cafes & Bakeries and Toast's restaurant retail POS unify food service and retail capabilities, allowing flexible business models.
Toast also continues to refine products for different restaurant types like quick service and hotels. The company is leveraging its technical expertise and focus on restaurants to tailor solutions based on customer needs.
For current Toast users, the product launches represent valuable platform additions at no extra cost. The mobile app provides anytime access and oversight of their business.
The developments also open up new parts of the market for Toast. Specialized offerings for cafes and integrated retail POS create opportunities to expand Toast's footprint. Management views products like these as important to capitalizing on the full addressable market over time.
Impacts of Macroeconomic Uncertainty
While Toast is steadily growing locations and gross payment volume (GPV), the company made clear it is not immune to macroeconomic factors. The consumer spending pullback forced Toast to reduce its Q4 adjusted EBITDA guidance to a range of $5-15 million, after generating $35 million in Q3 2022.
If declines in restaurant sales persist or worsen, it could further dampen Toast's short-term financial performance. For restaurants, even temporary dips in revenue streams like online ordering and deliveries could disrupt recent growth trends.
However, Toast management emphasized investments in emerging areas like international expansion and e-commerce will continue. The company believes strong execution and product innovation focused on restaurants' needs will drive sustainable growth regardless of near-term volatility.
This earnings call illustrates how vital technology partners have become in the restaurant business. POS systems and integrated platforms are now ingrained in most restaurants' operations.
It also shows restaurant tech providers face parallel challenges to the industry itself in today's climate. Market leaders like Toast must prove the value and utility of their solutions as restaurants take a harder look at costs.
At the same time, dining establishments rely on these technologies and their expertise now more than ever to respond nimbly to changes. This interdependence looks likely to deepen going forward.
The broader opportunity remains compelling for Toast, which estimates its platform still only penetrates 10% of the US restaurant market.
International expansion and product breadth offer powerful avenues to sustain the company's robust growth story. But Toast's guidance indicates growth may prove uneven in periods of economic uncertainty.
This quarter demonstrated Toast's platform strength and leadership in restaurant tech. But the consumer headwinds also show Toast and the restaurants it serves to succeed together in coming quarters will call for agility, customer alignment, and smart investment choices.
More information on Toast:
My detailed Toast Review provides an even more in-depth look into this POS system.
Toast is also featured in my review of the top cafe POS systems
and in my review of the best bakery POS systems
FAQ
What are some of the challenges that Toast may face in expanding internationally?
Localization – Toast will need to adapt its platform and offerings to the needs and preferences of restaurants in each new market. This includes translating the interface into local languages, supporting local currency and payment methods, and tailoring features to local restaurant workflows.
Regulatory differences – Navigating the various regulatory environments when entering new countries can be difficult, from tax laws to data privacy rules. Toast will need to ensure compliance in each region.
Competition from local players – Established restaurant tech vendors with greater local presence and market share could make it harder for Toast to gain traction. Toast will have to differentiate itself.
Building sales and support infrastructure – Expanding internationally requires establishing effective in-country sales, customer success, and support capabilities to serve customers locally. This takes time and investment to build up.
Adoption of technology – In some markets, restaurants may be slower to adopt cloud-based tech and migrate from legacy systems. Toast will have to educate on the value proposition.
Payments infrastructure – In certain countries, the payments ecosystem may be less advanced. Integrating with a myriad of local payment providers and building reliably integrated payment services can pose challenges.
Macroeconomic conditions – Recessions or currency crises in a new target country could hamper adoption and growth. Toast will likely prioritize expansions into more stable economies.