If you've been in the business for a while, you've probably heard of Square. You know, that company that made it super easy for small cafes and bakeries to accept card payments? Well, they've been doing a lot more than that lately, especially when it comes to the restaurant industry.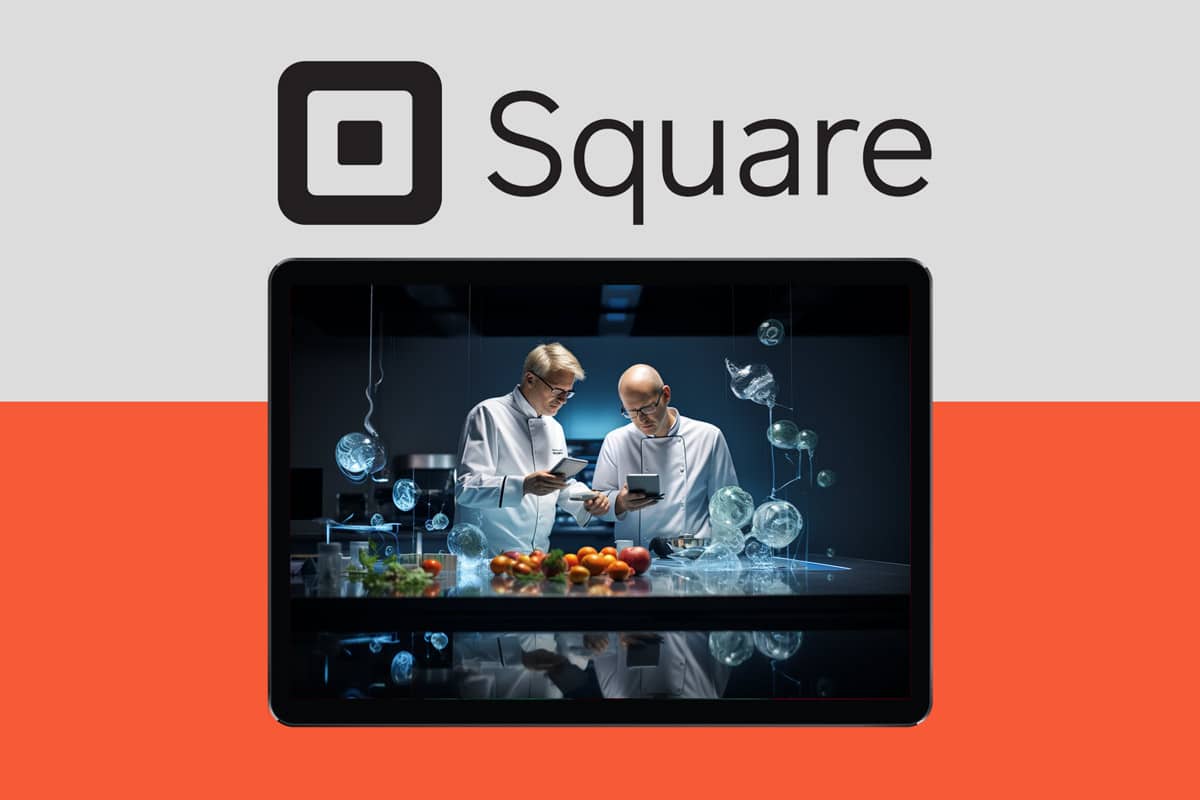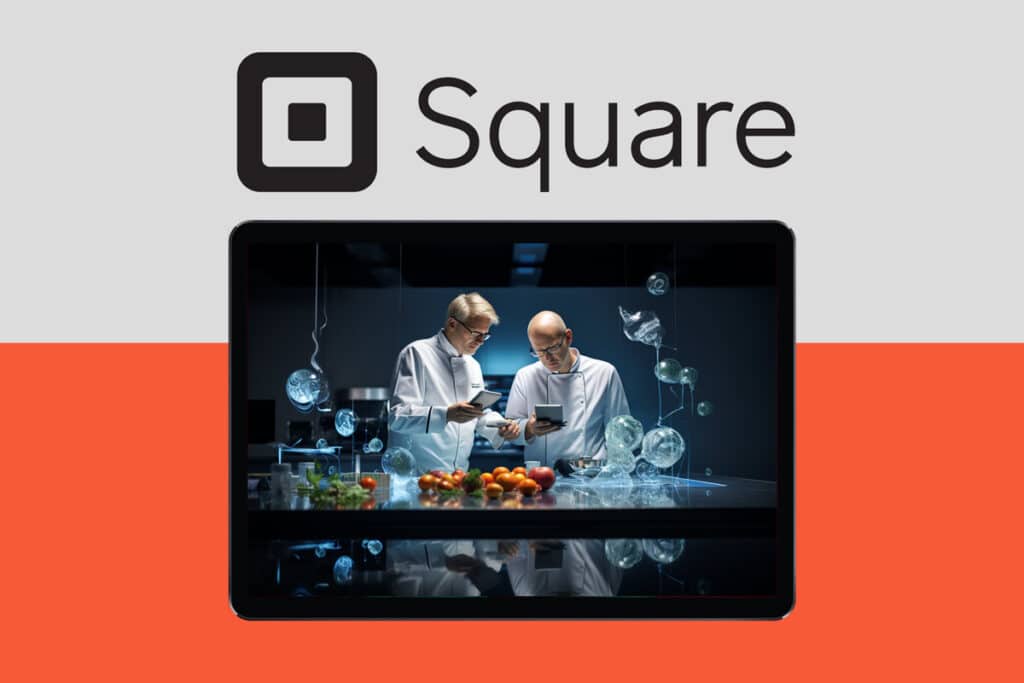 Square has also recently appointed Ming-Tai Huh as the new leader of its food and beverage division, following the departure of Bryan Solar, the former head, who has chosen to join SpotOn.
Ming-Tai isn't new to the restaurant tech world; he's been with Toast for seven years and is also a partner in the Cambridge Street Hospitality Group. So, it's safe to say he knows a thing or two about what restaurants need from their tech.
This is what You'll get in this post:
A recap of Square's journey in the restaurant industry
The appointment of a new CEO and the future direction of Square for Restaurants
Top restaurant challenges Square aims to resolve
Square's role in merging retail and restaurants
Where's Square for Restaurants At Right Now?
The Coffee Shop Darling
Let's start with where Square has been shining so far. If you've ever grabbed a latte or a quick sandwich at a local café, you've probably encountered Square's tech.
They've pretty much become a staple in coffee shops, bakeries, and other counter-service places. The simple interface, scalable hardware, and integrated payments made Square a favorite among these quick-service establishments.
The Full-Service Hurdle
But what about full-service restaurants? You know, the places with waitstaff, multiple courses, and maybe even a wine list. Well, that's where Square has found the going a bit tough.
They launched Square for Restaurants about five years ago, aiming to get a slice of this bigger pie. But breaking into this market has had its challenges. The needs of full-service restaurants are more complex, from table management to tipping out staff, and Square has been on a bit of a learning curve to meet those needs.
Gradually over time, Square expanded its restaurant tools to meet the needs of more sophisticated operations.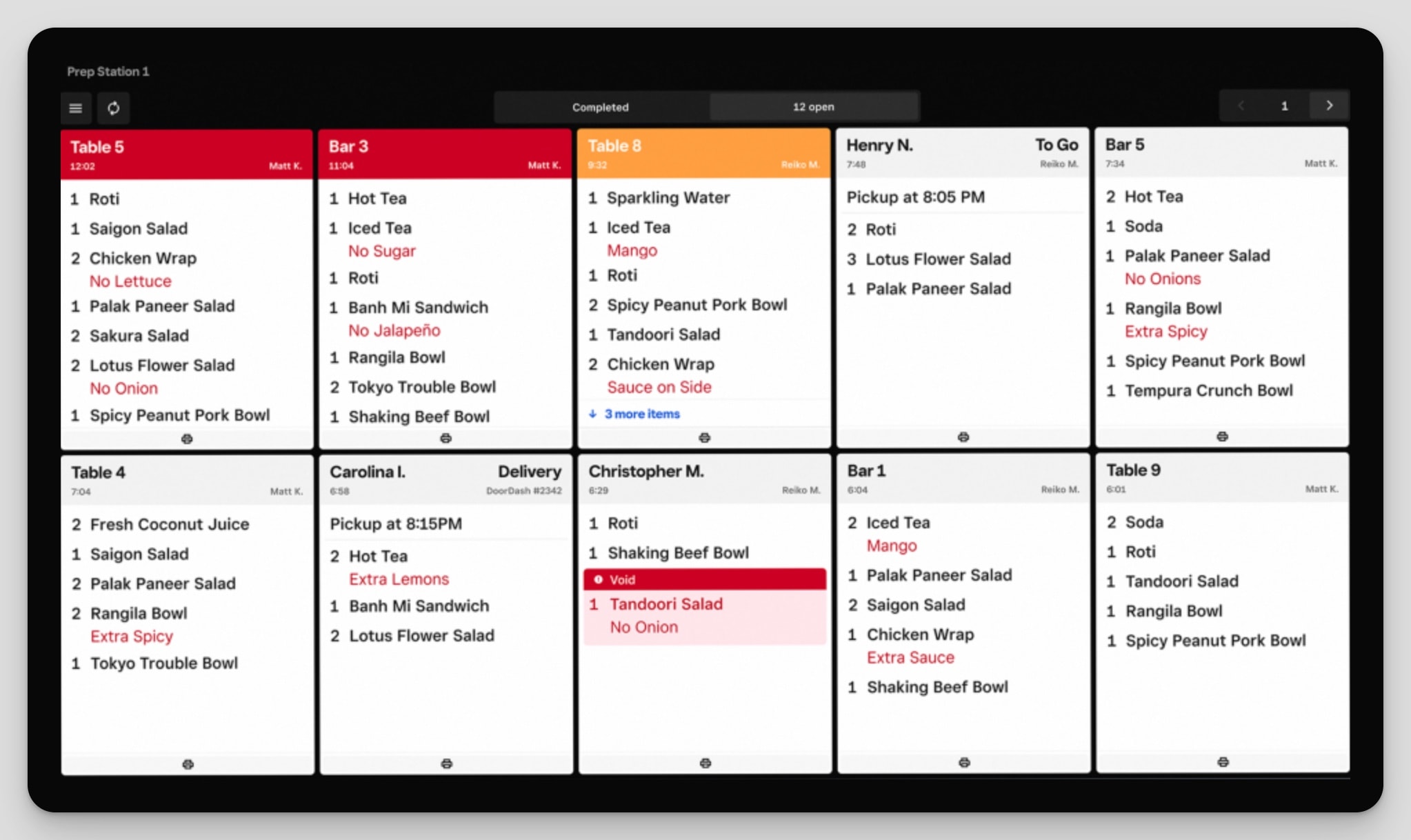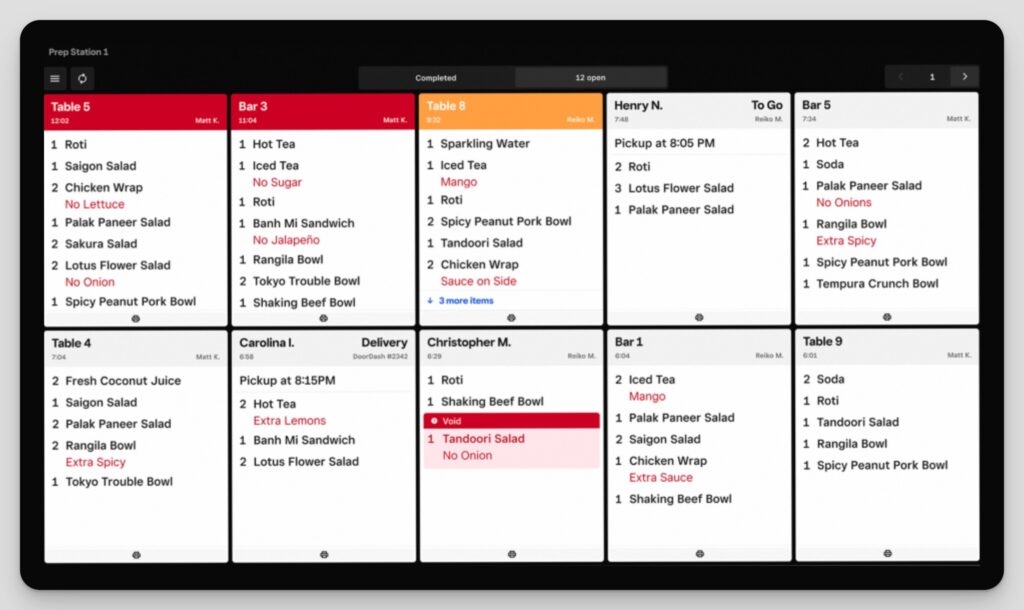 Recently, Square introduced a Kitchen Display System (KDS) to improve order communication between front-of-house and the kitchen. Another new launch is Square for Franchises to help restaurant chains manage multiple locations.
These new products helped Square gain better penetration into full-service restaurants. However, there was still room for improvement, especially among higher price point restaurants that tended to use more specialized point-of-sale systems.
Who is The New General Manager of Square for Restaurants?
Alright, let's get to know the new guy a bit better. Ming-Tai Huh isn't a newcomer to the restaurant tech scene. He spent seven years at Toast, another top restaurant POS system. So, he's got a solid understanding of what technology can do for restaurants, from the front-of-house to the kitchen.
Wearing Two Hats
What's interesting is that Ming-Tai is also a partner in the Cambridge Street Hospitality Group. That means he's not just a tech guy; he's also in the trenches, running restaurants. This dual role gives him a unique perspective. He understands the daily challenges restaurant owners face, which could translate into more practical solutions from Square in the future.
Ming-Tai plans to transition his restaurants to Square. That's a strong vote of confidence in the company's technology. It also means he'll be a sort of "test kitchen" for Square, experiencing firsthand how their system meets the needs of a full-service restaurant.
So, Ming-Tai Huh brings a blend of tech-savvy and real-world restaurant experience to his new role at Square. It'll be fascinating to see how this shapes the company's offerings for restaurants like yours.
Top Restaurant Challenges Square Aims to Resolve
In interviews, Ming-Tai Huh identified order management and labor retention as two of the biggest challenges facing restaurants that Square is working to address (Source). Smooth order management ensures customers get the right items quickly, while retaining staff results in better service.
To improve order management, Square offers an integrated Kitchen Display System (KDS). This allows servers to input orders which then display in the kitchen to coordinate food preparation. By centralizing orders from multiple channels into one interface, confusion is reduced and ticket times can be shortened.
Square's new team communication capabilities also aim to facilitate better coordination between front and back-of-house. Staff can share updates on item readiness, inventory needs, and other issues to keep operations running smoothly.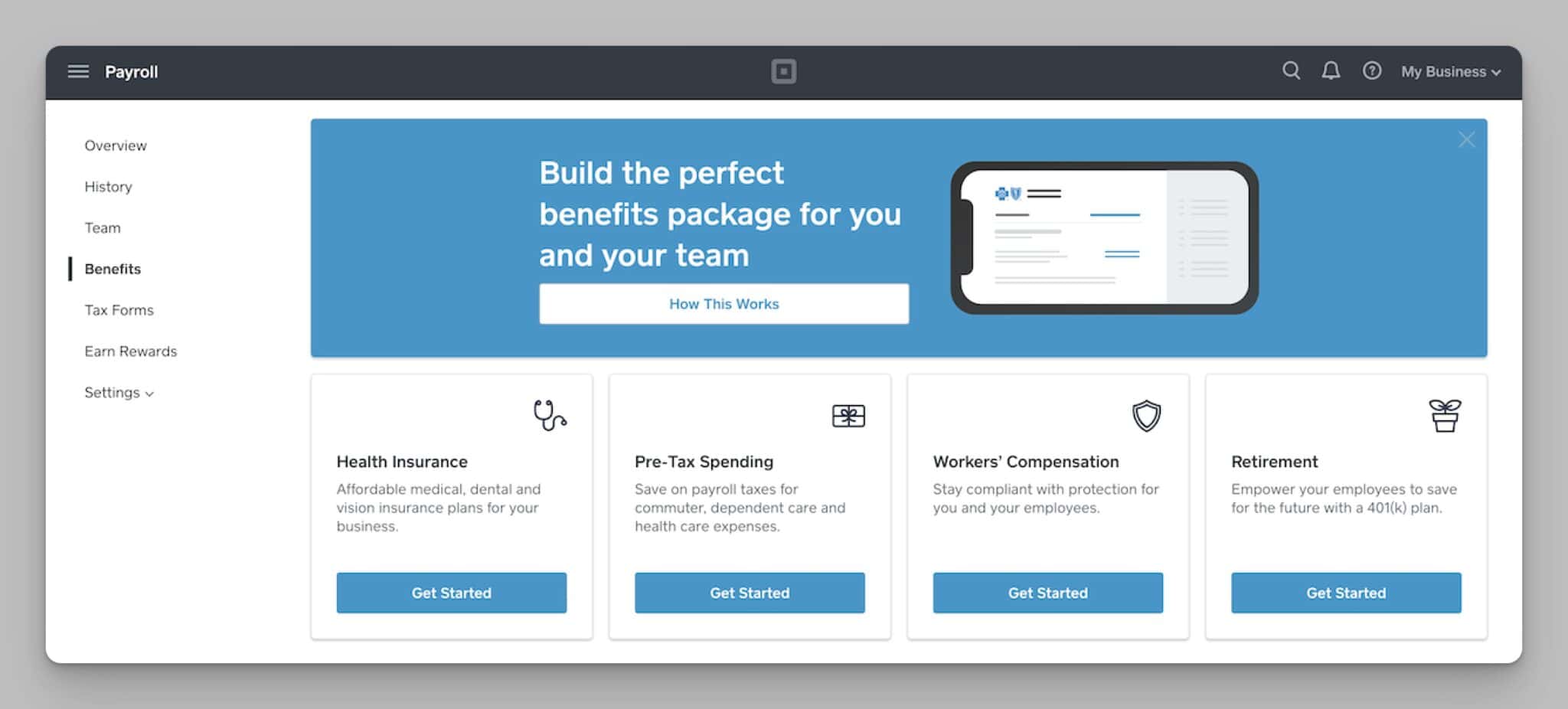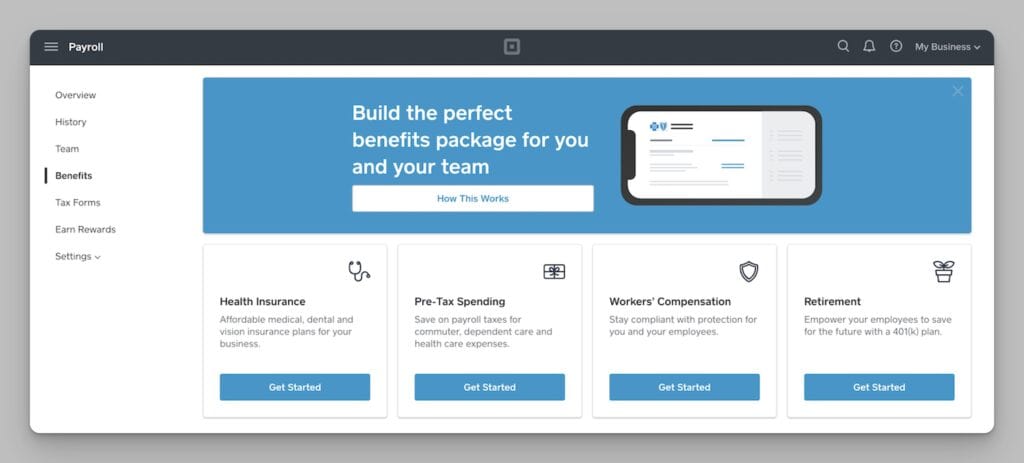 On the labor side, high turnover has been an ongoing issue exacerbated by the pandemic. Square's suite of tools like employee scheduling, onboarding, and payroll management helps streamline HR tasks so managers can focus more on retaining staff.
Features like direct deposit, instant access to earnings, and remote clock-in make workers' lives easier as well. By empowering employees and reducing frustrations, Square aims to create a more engaging workplace.
Solving real problems like order and labor management will be critical for Square to achieve its goal of becoming the top choice for restaurants of all sizes and segments. Huh's leadership will continue steering the company toward developing solutions for restaurants' biggest operational pain points.
Targeting More Established Restaurants
Historically, Square has been focused on small, independent restaurants like cafes, food trucks, and quick-service outlets. However, the company now aims to expand its market share among larger, more established restaurants.
Square acknowledges it has faced challenges penetrating this higher-revenue segment in the past. More sophisticated establishments often use specialized POS systems tailored to their needs like scheduling, inventory, and customer management.
In addition, larger restaurants have complex requirements around managing expenses, data analytics, and recession-proofing their business. Square aims to enhance its existing tools and develop new products to meet these needs.
For example, providing detailed sales reports and metrics helps larger restaurants optimize their operations and menus. Features that reduce waste through better ingredient ordering assist with cost control. Square is even exploring a "Restaurant Banking" service that includes financing options to help manage cash flow.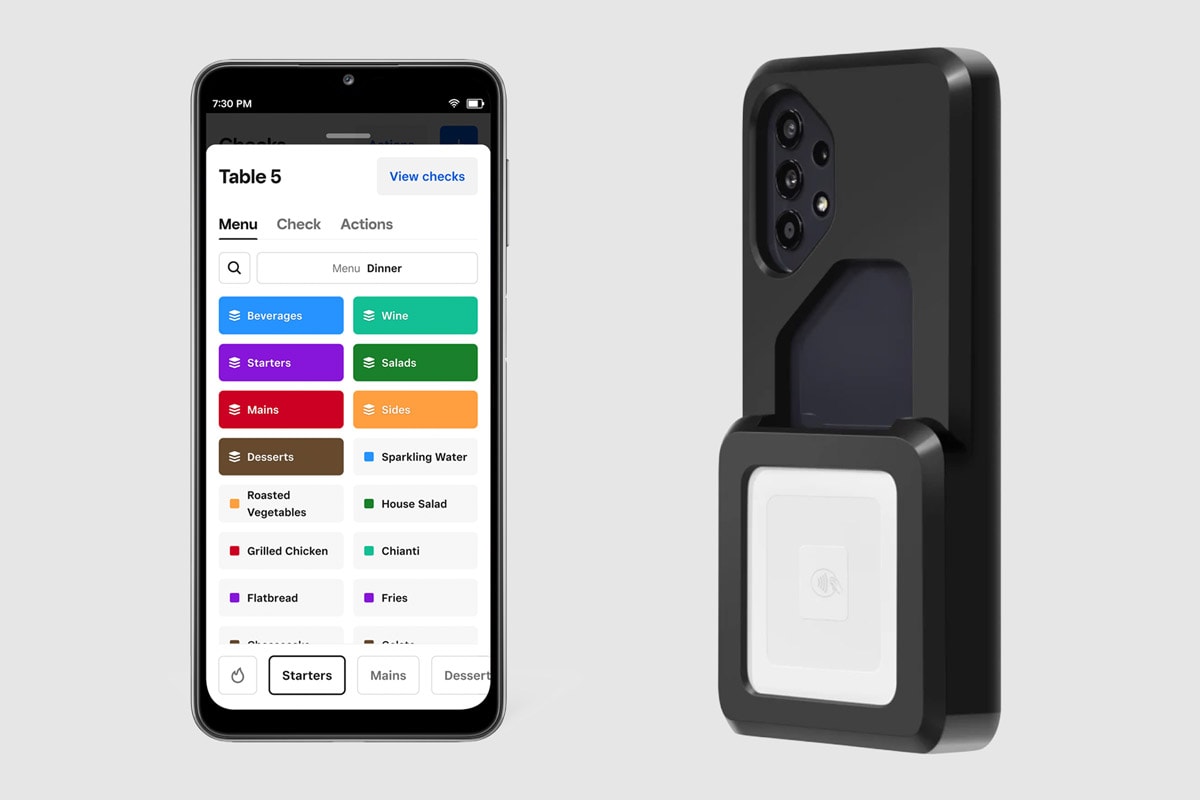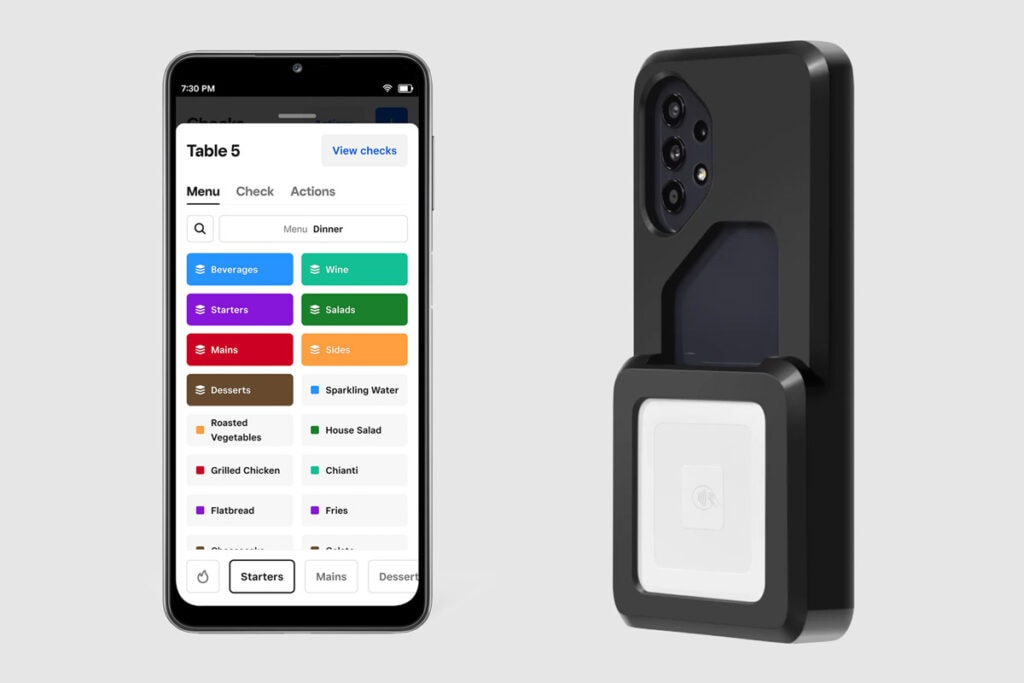 By leveraging technology to address the unique challenges of running a large restaurant business, Square can become an indispensable partner. Its goal is to provide an ecosystem of products that helps operators manage the financial and operational aspects seamlessly.
With his substantial experience running multi-location restaurant groups, Ming-Tai Huh can provide valuable insights into the needs of larger restaurants. This will help steer Square's offerings to resonate with more established, sophisticated businesses going forward.
Who's Square For?
Ming-Tai sees opportunities for Square across different restaurant types: fast-casual spots, quick-service joints, and yes, full-service restaurants too. He's not limiting Square's scope to just small cafes or food trucks. The idea is to make Square versatile enough to be a good fit for a wide range of establishments.
Teaming Up with Paytronix
Strategic partnerships are also on Ming-Tai's radar. One such collaboration is with Paytronix, a company known for its loyalty programs. Loyalty programs can be a fantastic way to keep your customers coming back, and this partnership could offer some interesting options for Square users.
Why Partnerships Matter
But why are partnerships like this important? Well, no company can be an expert at everything. By teaming up with specialists in different areas, Square can offer a more complete, well-rounded service. It's like having a great chef, a skilled bartender, and a top-notch host all working together to create an unforgettable dining experience.
Ming-Tai Huh has a multi-faceted vision for Square that could shake things up in the restaurant tech world. From a seller-first approach to strategic partnerships, he's laying down tracks for some interesting journeys ahead. What does this mean for your restaurant? Well, if Square follows through on these plans, you could have some compelling new tools at your disposal.
Restaurants Branching Into Retail
In recent years, there has been a growing trend of restaurants diversifying their offerings beyond just food and beverages. Many eateries are also selling retail merchandise to generate additional revenue streams.
According to industry surveys, the percentage of restaurants selling items like apparel, cookbooks, and branded products has increased notably since 2019. Selling merchandise allows restaurants to expand their brand reach and provide customers with new ways to engage.
For example, some restaurants now offer subscription boxes with recipes and pre-portioned ingredients for meal kits. Others have opened separate retail stores or sections that sell everything from t-shirts to glassware.
Providing these non-core items caters to different customer needs and shopping habits. Diners who enjoy a restaurant's food are often excited to purchase merchandise representing the brand.
To support this retail expansion, restaurants require a flexible point-of-sale system that can handle both sales channels. Square provides integrated solutions for restaurants and retailers, allowing seamless management of dining and merchandise transactions.
With Square's unified dashboard, restaurants gain visibility into their entire business. This omnichannel approach helps restaurants maximize the potential of branching into retail, further boosting brand exposure and revenue.
The Blurring Lines Between Retail and Restaurants
For today's businesses, diversifying their offerings is a key way of driving revenue and growing their brand.

Matthew O'Connor, Head of Verticals and Platform at Square
Matthew O'Connor has some interesting insights about the evolving nature of businesses. According to him, businesses, including restaurants, don't have to stick to just one thing anymore. You're not just a restaurant; you could also be a mini-marketplace, an event space, or even a cooking school. The idea is that you don't have to be confined to a single vertical to succeed.
By the Numbers
And it's not just industry insiders saying this; the numbers back it up. Around 65% of restaurateurs consider non-core offerings essential for diversifying revenue and building their brand. On the consumer side, about 57% have purchased retail items from local restaurants in the past year. So, both restaurant owners and customers are embracing this trend (Source).
Tech to the Rescue
Smarter Back-of-House Operations. As restaurants diversify, the need for technology that can keep up becomes crucial. One area where tech is making a big impact is in back-of-house operations. Automation technologies are coming into play, helping restaurants manage everything from inventory to employee scheduling more efficiently.
Navigating Challenges. But it's not just about making things easier; it's also about adapting to challenges. With concerns like inflation and staffing shortages, restaurants need strategies to stay resilient. Interestingly, only 29% of restaurateurs are planning to increase prices to navigate potential economic downturns. Many are looking at technology as a way to adapt without passing the burden onto customers.
So, the lines between what's considered "retail" and what's "restaurant" are becoming increasingly fuzzy. And that's not a bad thing. It opens up new opportunities for revenue and brand building. Square is adapting to these changes, offering tools that can handle this new, more complex landscape.
Conclusion – A New Chapter for Square
The appointment of Ming-Tai Huh as the new head of Square's restaurant division signals an exciting new chapter. Huh's experience running large restaurant groups will help Square tailor its offerings to sophisticated establishments.
Square plans to focus on solving major restaurant pain points like order and labor management. New features such as Kitchen Display Systems demonstrate this commitment to addressing real restaurant needs.
In addition, Square aims to expand its presence in the high-revenue restaurant market. By providing robust tools to manage complex operations, Square can become an indispensable partner.
Lastly, restaurants diversifying into retail represents a promising new opportunity. Square's integrated restaurant and retail capabilities provide a unified platform to seamlessly manage both spheres.
Why Diversification and Tech Matter
But it's not just about Square; it's also about the broader trends shaping the restaurant world. One of the big takeaways is the growing importance of diversification. Restaurants are expanding their horizons, venturing into retail, events, and more. This isn't just a way to make a few extra bucks; it's becoming a vital part of business strategy.
And let's not forget the role of technology. As restaurants diversify, the need for tech solutions that can manage this complexity becomes crucial. Whether it's new generative AI features, automating back-of-house tasks or integrating retail and dining operations, technology is the linchpin that makes it all work smoothly.
So, there you have it. The restaurant industry is in a period of change and growth, shaped by broader trends in diversification and technology. Whether you're a restaurant owner looking to upgrade your POS system or you're exploring new revenue streams, keeping an eye on these developments could give you the insights you need to make informed decisions for your business.
More information on Square:
My detailed Square for Restaurants Review provides an even more in-depth look into this restaurant POS system.
Square is also featured in my review of the top restaurant POS systems.
And finally, to try Square out, head over to squareup.com