Whether you run a bustling café, a neighborhood bakery, or a unique coffee shop, having the right technology can be a game-changer for your business.
I know how challenging it can be to find a POS that's tailored to the specific needs of these types of businesses.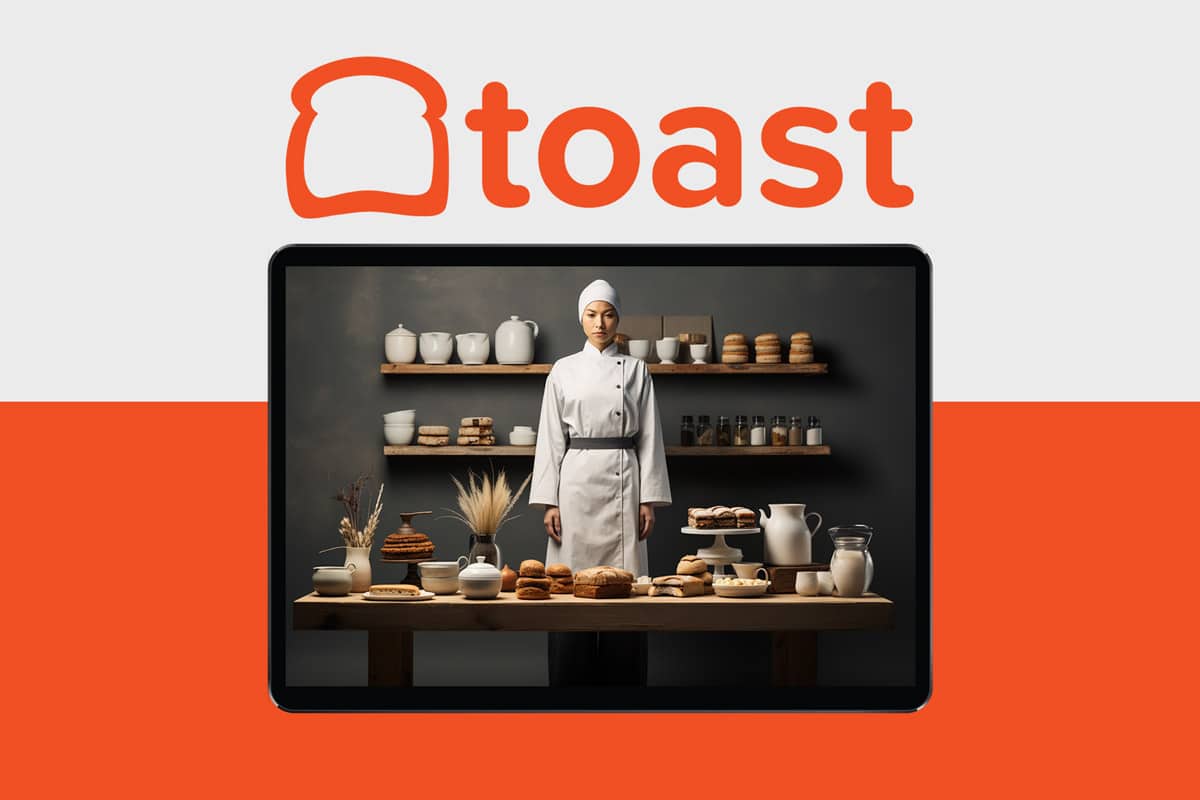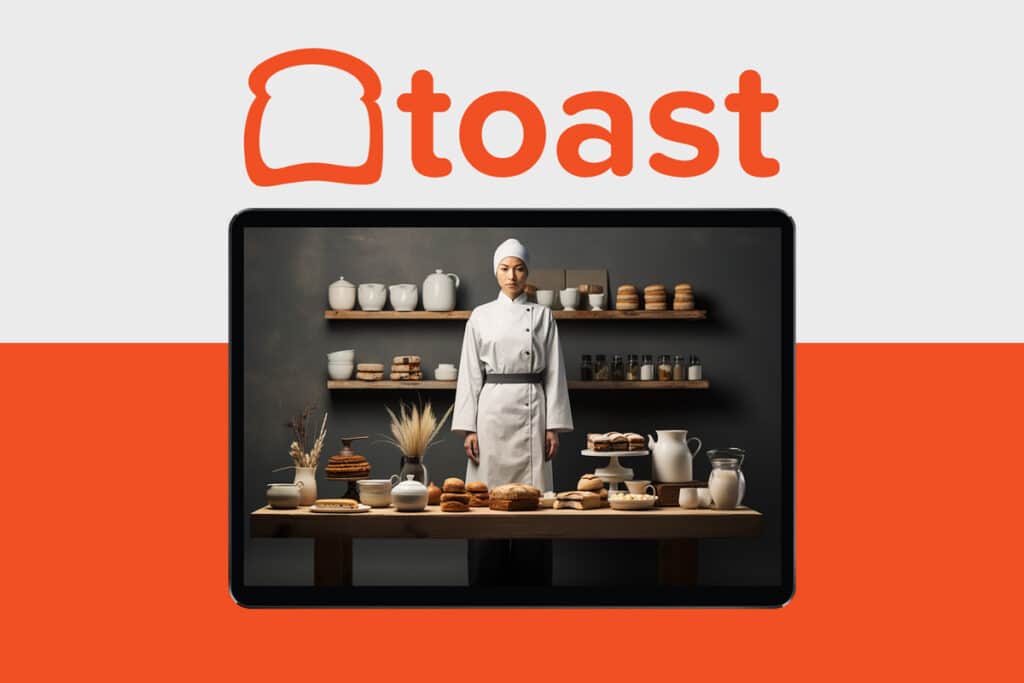 That's why I was excited to learn that Toast, a leader in the restaurant tech space, launched a version of their POS platform built just for cafés and bakeries.
In this post, I'll walk you through:
Key features that set Toast for Cafés & Bakeries apart
Benefits it offers for your daily operations and revenue
New business and marketing opportunities
Is Toast right for your cafe or bakery
So whether you're looking to upgrade your current POS or get a new system in place, let's see if Toast for Cafés & Bakeries is right for your needs.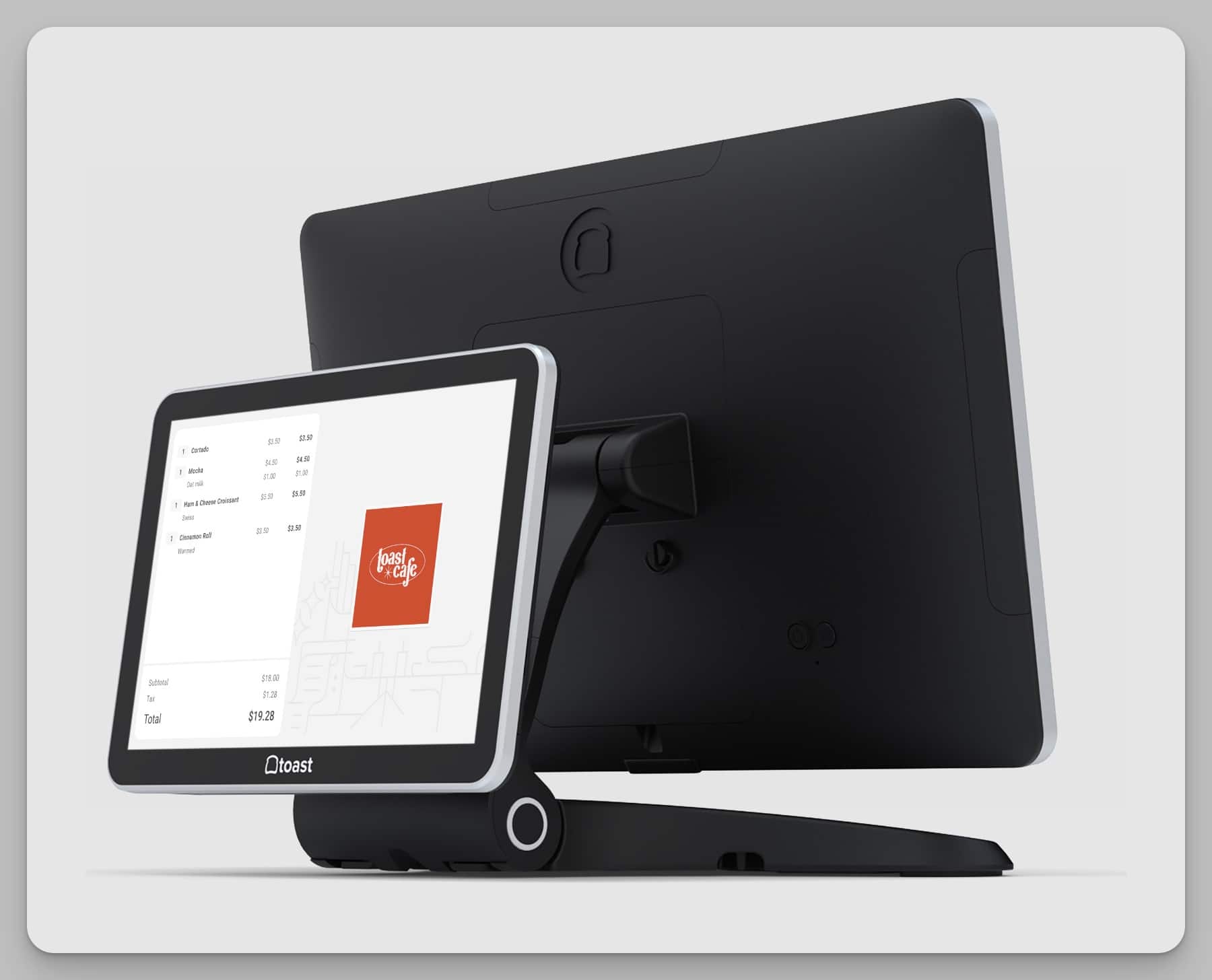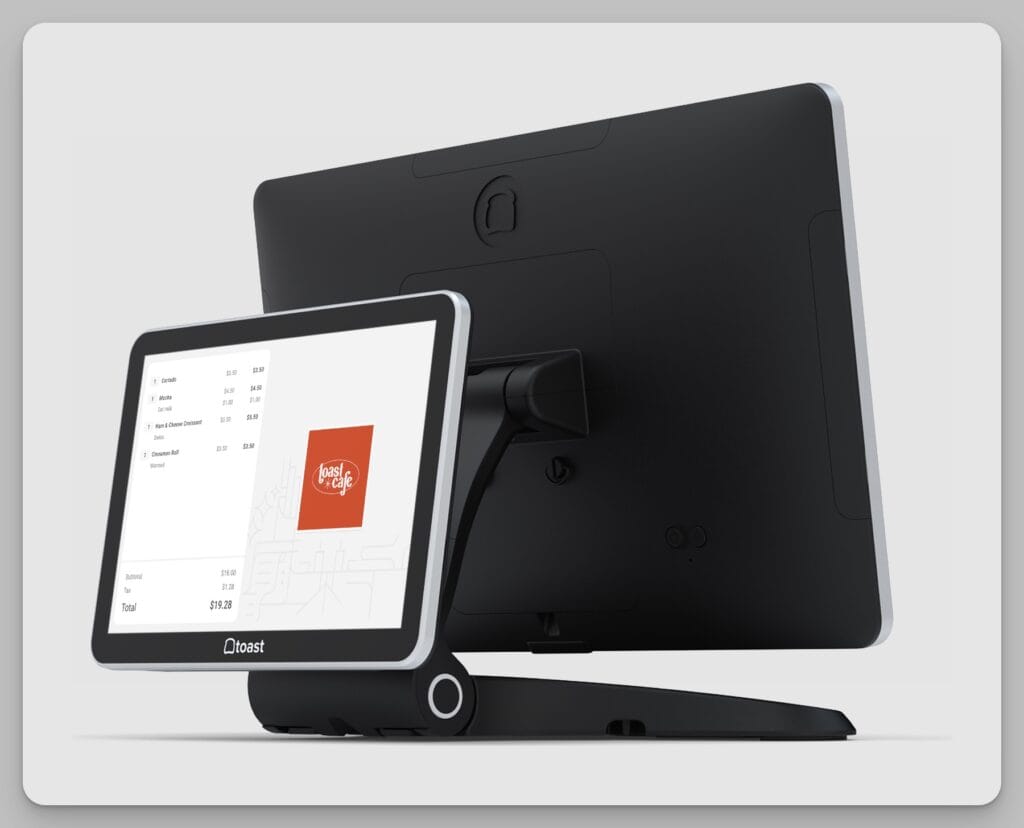 Why Cafés & Bakeries Need a Tailored POS
Running a café or bakery comes with unique operational challenges. From busy morning rushes to complex custom orders, having technology that's built for these needs makes a big difference.
Legacy POS systems designed for full-service restaurants often fall short for cafés and bakeries. They lack key features like:
Streamlined order-taking for quick counter service
Advanced inventory management for retail products
Custom workflows for catering and wholesale orders
Using a solution not purpose-built for these needs results in workarounds and manual processes that waste precious time.
That's where Toast for Cafés & Bakeries comes in…
It provides an intuitive POS designed from the ground up to address core pain points like:
Entering high volumes of customizable orders quickly
Managing merged retail and food service inventory
Expanding into catering and wholesale with niche capabilities
Toast leveraged feedback directly from café and bakery owners to develop this specialized product.
Now let's explore some of the standout features and benefits it offers.
Key Benefits of Toast for Cafés & Bakeries
Here are some of the ways Toast aims to help cafés and bakeries optimize operations and deliver better guest experiences:
Efficient Order Taking
Open View interface minimizes taps and steps to enter complex orders
Custom modifiers and options configured per menu item
Barcode scanning or manual entry for retail products
Robust Inventory Management
Unified system for food service and retail inventory
Generate and print barcodes for retail items
Track stock levels and transfers across locations
Expanded Revenue Streams
Online ordering for catering with custom order settings
Tools to manage catering and wholesale channels
Integrated retail POS to sell merchandise and packaged goods
New Features in Toast for Cafés & Bakeries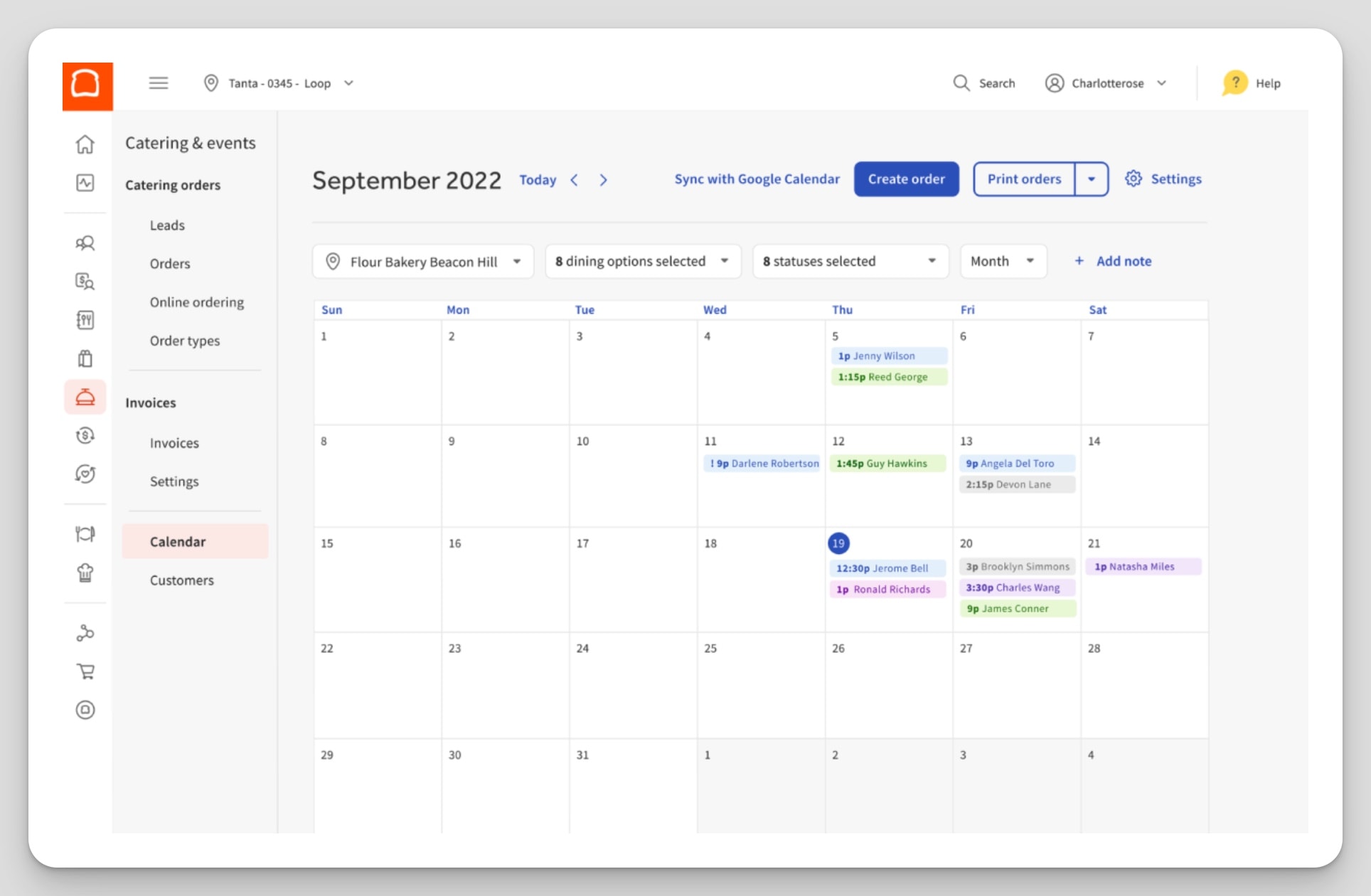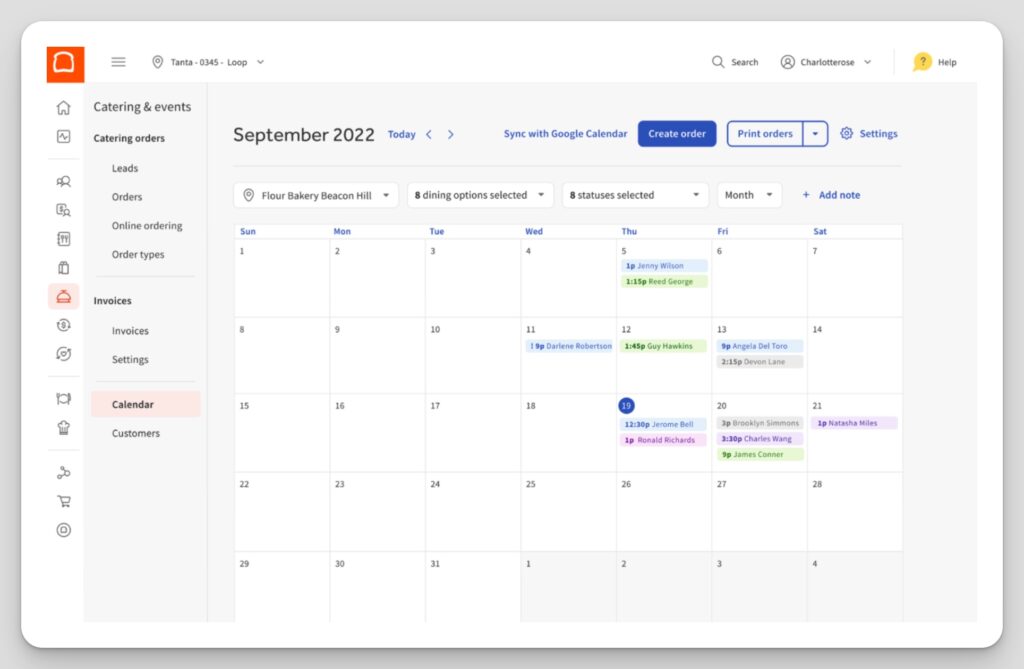 Catering Online Ordering: A New Revenue Avenue
Catering is a significant part of the business for many cafés and bakeries, often contributing between 12 to 32 percent of total revenue. Toast for Cafés & Bakeries can integrate with Toast's Catering & Events Pro module, a feature that allows you to customize your digital ordering experience to fit your catering operations.
This feature helps you manage large orders more effectively and gives you the ability to set specific hours for catering, longer lead times for large orders, and even minimum order requirements.
Restaurant Retail: Bridging Foodservice and Retail
Many cafés and bakeries offer more than just food and drinks; they also sell retail items like baked goods, coffee beans, or other curated goods.
The Restaurant Retail feature in Toast for Cafés & Bakeries provides a unified platform for managing both food service and retail operations. This includes capabilities for managing barcoded inventory, generating and printing barcodes, and calculating mark-ups to optimize profit margins.
Additional New Capabilities
Open View for Complex Orders
For establishments with highly configurable menu items, Open View simplifies the order-taking process by displaying all items and modifiers at once. This is particularly useful for staff taking complicated coffee orders, allowing for quicker and more accurate service.
Order-Ready Boards to Reduce Pickup Counter Chaos
The new Order-Ready Boards feature allows staff to display the status of an order on a screen visible to guests. This eliminates the need for staff to call out orders, making the pickup process more organized and efficient.
Item-Based Redemption and Offers
Item-Based Redemption will allow you to configure menu items as rewards, enabling customers to redeem free items in exchange for loyalty points. Additionally, the new Offers feature will enable the creation of custom promotions, providing another tool to encourage repeat business.
Community Engagement with Fundraising
The Toast Fundraising feature allows you to support your favorite non-profit organization by giving customers the option to round up their check to the nearest dollar and donate the difference. This feature can be integrated into various Toast products, including POS terminals and online ordering platforms.
Promising New Market Opportunities
According to industry surveys, catering and retail are seen as the top areas for revenue growth by many owners.
Growing Catering Demand
Many cafés and bakeries already earn a portion of revenue from catering. However, many are still managing these large orders manually.
Toast's online catering portal allows owners to keep up with the rising demand for catering and take this revenue stream to the next level.
Customers can conveniently order catering online while restaurants gain tools to organize and fulfill orders seamlessly.
Expanding Into Retail
Selling retail products like packaged coffee, baked goods, and merchandise lets cafés and bakeries generate incremental revenue from existing customers.
Toast's unified retail POS makes it easy to start selling retail items alongside regular menu offerings without having to manage separate systems.
Owners can leverage Toast's robust retail capabilities like barcode generation, inventory tracking, and purchase orders as their retail business grows.
By diversifying into catering and retail with Toast, cafés and bakeries can reduce reliance on foot traffic and grow revenue in new ways.
Pricing
Toast offers multiple packages suitable for cafes and bakeries of different scales. For instance, a basic starter kit is available at $0/month, ideal for smaller setups running 1-2 terminals. But for those looking to enhance their operations using the Toast platform, there is a custom package costing $69/month.
Is Toast Right for Your Café or Bakery?
To summarize, Toast for Cafés & Bakeries provides a POS solution tailored to the specialized needs of these establishments.
Key capabilities include:
Streamlined order-taking even during rush periods
Unified inventory management for food and retail items
Online catering portal to grow event sales
Integrated loyalty programs and promotions
Easy-to-use retail capabilities
More information on Toast:
My detailed Toast Review provides an even more in-depth look into this POS system.
Toast is also featured in my review of the top cafe POS systems
and in my review of the best bakery POS systems