Summary: Lightspeed's recent financial results announced November 2, 2023, reveal significant business growth, with a 25% increase in revenue and a 47% improvement in net loss. For restaurant owners using Lightspeed's Restaurant POS system, new functionalities have been unveiled—AI-driven menu tools, multilingual menu capabilities, and enhancements in performance analytics.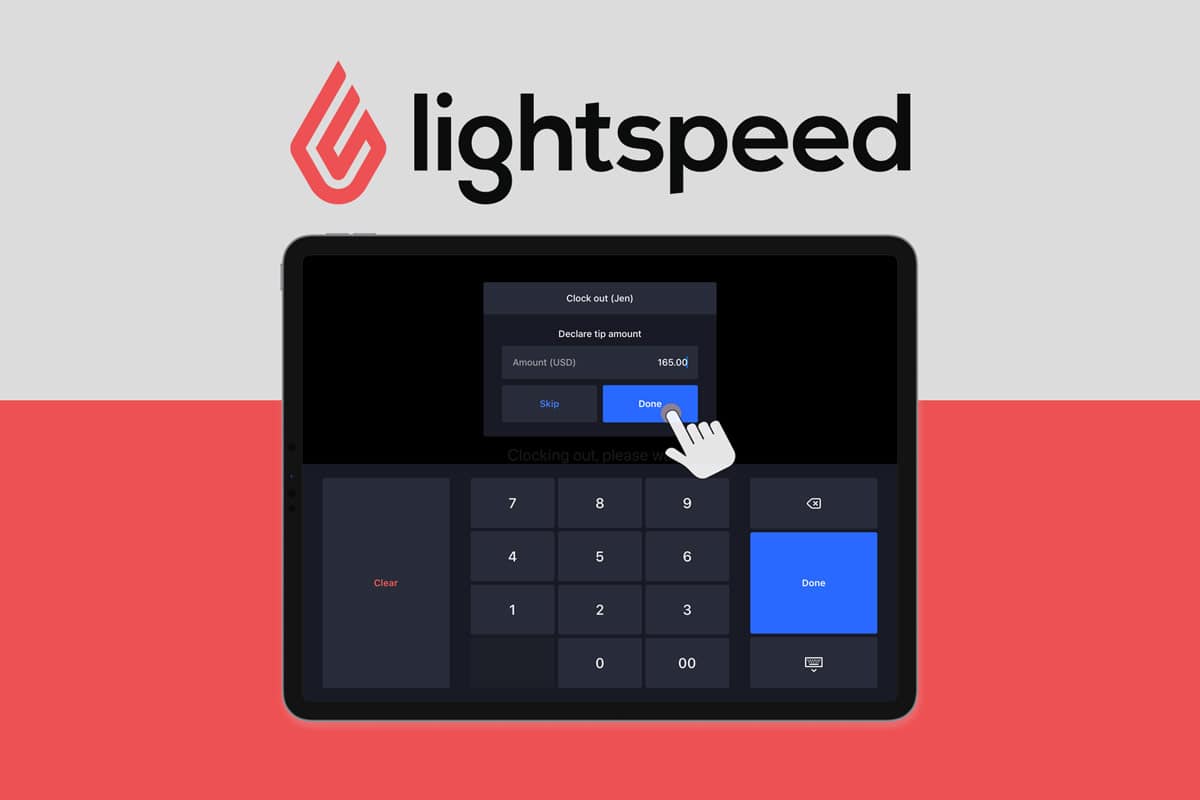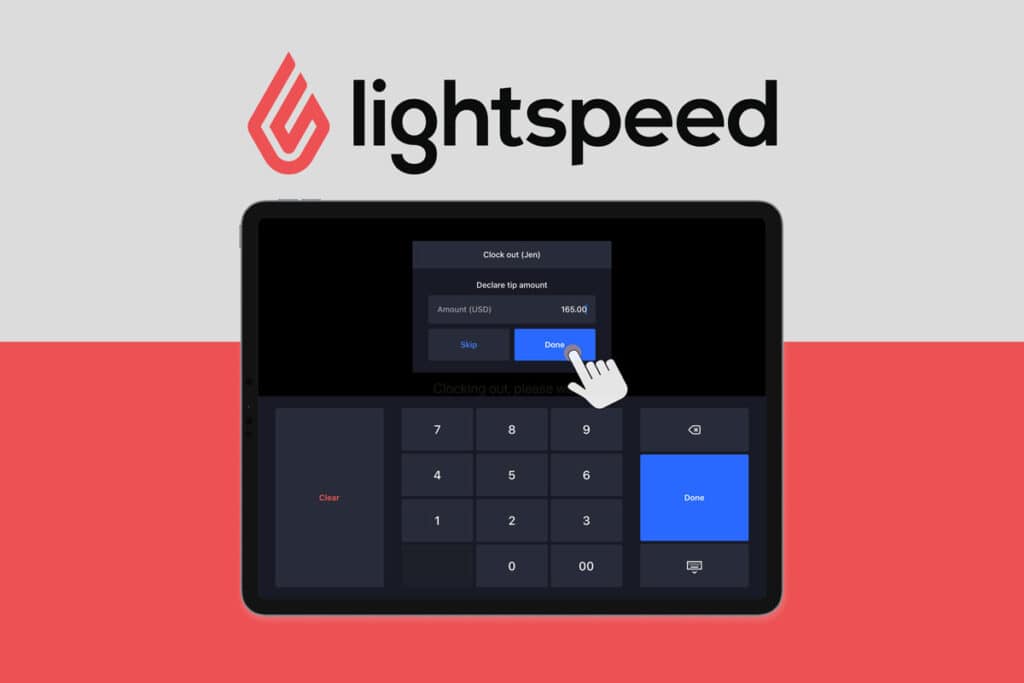 In this post, I'll look at Lightspeed's recent financial results and the newest features of its POS systems, providing insights into how these updates could impact your restaurant's operations.
Lightspeed Revenue on the Rise
Lightspeed's second quarter of FY2024 brought in revenues amounting to $230.3 million, a 25% increase from the previous year.
However, while revenue growth is usually a good indicator of a company's health and the utility of its products, it's also important to look at the full financial picture. After all, higher sales don't always equate to profits in your pocket.
A Reduced Net Loss – Moving in the Right Direction
In the restaurant world, trimming unnecessary costs can make all the difference. Lightspeed's net loss has improved by 47% compared to last year, a sign that the company is working towards financial stability – though it's worth noting that a net loss still exists.
As the platform achieves a state of positive adjusted earnings (Adjusted EBITDA), it may be fine-tuning operations to serve you better, with the caveat that financial transitions can be complex and outcomes not immediately apparent.
Transactions by the Numbers – Is Bigger Always Better?
When you're bustling in the kitchen, the number of plates going out is a pulse check on how the evening's service is faring. Lightspeed's $5.9 billion in Gross Payments Volume (GPV) grew 59% year-over-year which points to a similar uptick – more transactions are coursing through their systems.
Meanwhile, a substantial Gross Transaction Volume (GTV) of $23.5 billion suggests that the POS register bells are ringing.
ARPU – Sifting Through the Jargon
Amidst the financial jargon, one term catches the eye: Average Revenue Per User (ARPU), which has risen by roughly 26%. While the increase seems favorable, it's essential to recognize that this figure is an average across all of Lightspeed's customers.
Recent POS Feature Roll-Outs
For the part you care about most – managing your restaurant – Lightspeed has made several operational strides worth noting:
Smart Items: Picture your menu development shifting from macro to micro in a fraction of the time. Lightspeed's Smart Items uses AI to generate descriptions and images of your dishes – a boon for restaurateurs keen on maintaining an up-to-date menu without slaving over the details.
Multi-Language Menus: In a nod to culturally diverse palates, Lightspeed now offers translations of your menu in multiple languages. This is a thoughtful touch for restaurants in melting pot locales or tourist hotspots, but how much it spices up your particular establishment depends on your clientele's linguistic spread.
Magic Menu Quadrant: Ever wondered which of your dishes is the crowd-favorite or which rarely gets a second glance? Magic Menu Quadrant lends its analytics to identify popular and low-selling items, giving you a possible edge in menu engineering for optimized profitability.
Staff Performance Tools: Every restaurant operates with its unique beat, and comprehending the pace of your team is crucial for harmonious service. Lightspeed seeks to help you optimize your front-of-house by providing insights into staff performance, important for busy eateries aiming to streamline services during peak hours.
Each of these offerings promises to improve efficiency and insights into your daily operations, though the proof, as they say, will always be in the pudding.
Read more: Can Lightspeed's New AI Tools Simplify Restaurant Operations?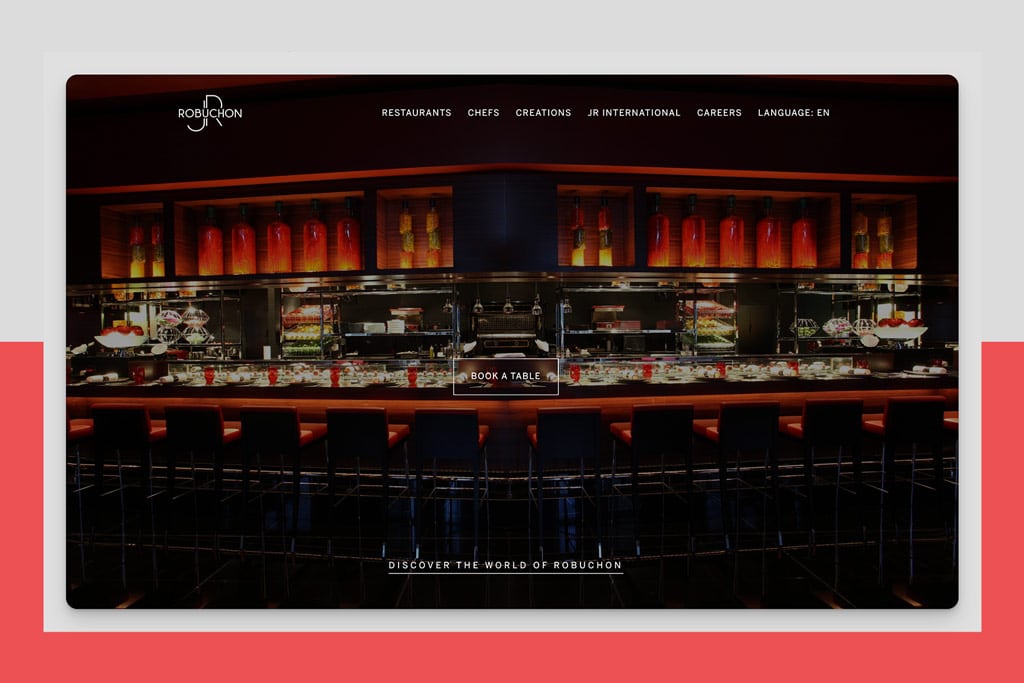 Lightspeed Accelerates Global Expansion with International Client Wins and Localized Features
Lightspeed also underscores its commitment to widening its global footprint and scaling up its offerings to a worldwide customer base. This intention is evident in several ways:
Global Customer Adoption: Lightspeed's announcement of its association with international clients, including the esteemed Joël Robuchon International and Germany's Gustoso Group, indicates that their solutions resonate across different markets and can accommodate the complexities of internationally renowned businesses.
Localization of Services: The introduction of new features, like the AI-driven capabilities to translate menus into multiple languages, caters to the nuanced needs of a diverse and global clientele. This localization ensures that restaurants in various regions can provide personalized experiences to their customers.
Investment in Global Operations: By delivering tools such as the Magic Menu Quadrant and Staff Performance tools internationally, Lightspeed not only displays its solution's adaptability across different restaurant environments but also portrays its investment in supporting and understanding the global markets it serves.
Expansion of Payment Solutions: As more of Lightspeed's Gross Transaction Volume (GTV) is being processed through its payment solutions, it signals the company's expansion of its financial services at a global scale. Such growth shows a broader acceptance and trust in their payment systems in various regions.
Financial Services Growth: The demonstrated expansion of Lightspeed Capital and the increased provision of merchant cash advances are also indicative of its intention to deliver a more comprehensive suite of financial products, supporting businesses well beyond the point of sale on a global level.
Overall, Lightspeed's press release not only announces current successes but also shows a strategic trajectory toward becoming a formidable player in the POS and payments platform space on an international scale.
The launch of innovative features coupled with a deepening penetration into global markets positions Lightspeed to bolster its worldwide presence affirming its place in the commerce ecosystem across continents.
A Measured Take for Restaurateurs
Being in the restaurant business means looking at raw data without the garnish – much like we've done here with Lightspeed's financial update. Yes, systemic improvements in efficiency might make certain operations smoother in your restaurant, but balance is key.
Every dollar you spend on a POS system should ideally come back to you in time saved or profits earned. Keep a close eye on your books, and let that – not just promising narratives – inform whether your investment in technology is yielding the right return.
Key Takeaways
Revenue Uptrend: Lightspeed's revenue increased by 25% to $230.3 million, indicating the company's products are gaining traction among businesses, which may reflect the value they could bring to restaurant operations.
Improving Financial Health: The company cut its net loss by nearly half compared to the previous year and recorded positive earnings before interest, taxes, depreciation, and amortization (Adjusted EBITDA), which could translate into sustained investment in product development and customer support for restaurateurs.
Higher Transaction Volumes: A substantial increase in transaction volumes, with GPV up by 59% to $5.9 billion, suggests a greater number of restaurants are processing payments through Lightspeed, which may demonstrate reliability and efficiency in their transaction systems.
Higher Earnings Per Customer: The Average Revenue Per User (ARPU) has gone up by 26%, which could mean that restaurants using Lightspeed are generating more revenue from their investment in Lightspeed's services and solutions.
Innovative Features: Lightspeed introduced new features to support restaurant efficiency, including AI-powered menu generation tools, multi-language menu translation, and real-time analytics for menu optimization and staff performance monitoring. These tools can streamline operations and improve service delivery in restaurants.
Robust Customer Growth: Mention of significant new restaurant clients indicates confidence in Lightspeed's system to handle complex, high-volume operations, suggesting it could be a reliable choice for restaurants looking to grow or manage large-scale operations.
Optimistic Outlook: With Lightspeed raising its financial outlook for the year, restaurants can expect the company to continue improving its offerings, potentially leading to innovations that could benefit the hospitality industry.
Enhanced Financial Solutions: The growth of Lightspeed Capital and the emphasis on offering merchant cash advances might provide restaurants with additional financial tools to manage cash flow and invest in their growth.
---
More Information About Lightspeed Restaurant
Read our detailed review of Lightspeed Restaurant.
Lightspeed is also included in our review of the best restaurant POS systems.