If you're looking for the best online bakery and pastry arts classes, then you're in the right place.
Want to be a pastry chef? Or improve your existing skillset? There are several online pastry classes available now. They will take you through the basics right up to advanced techniques.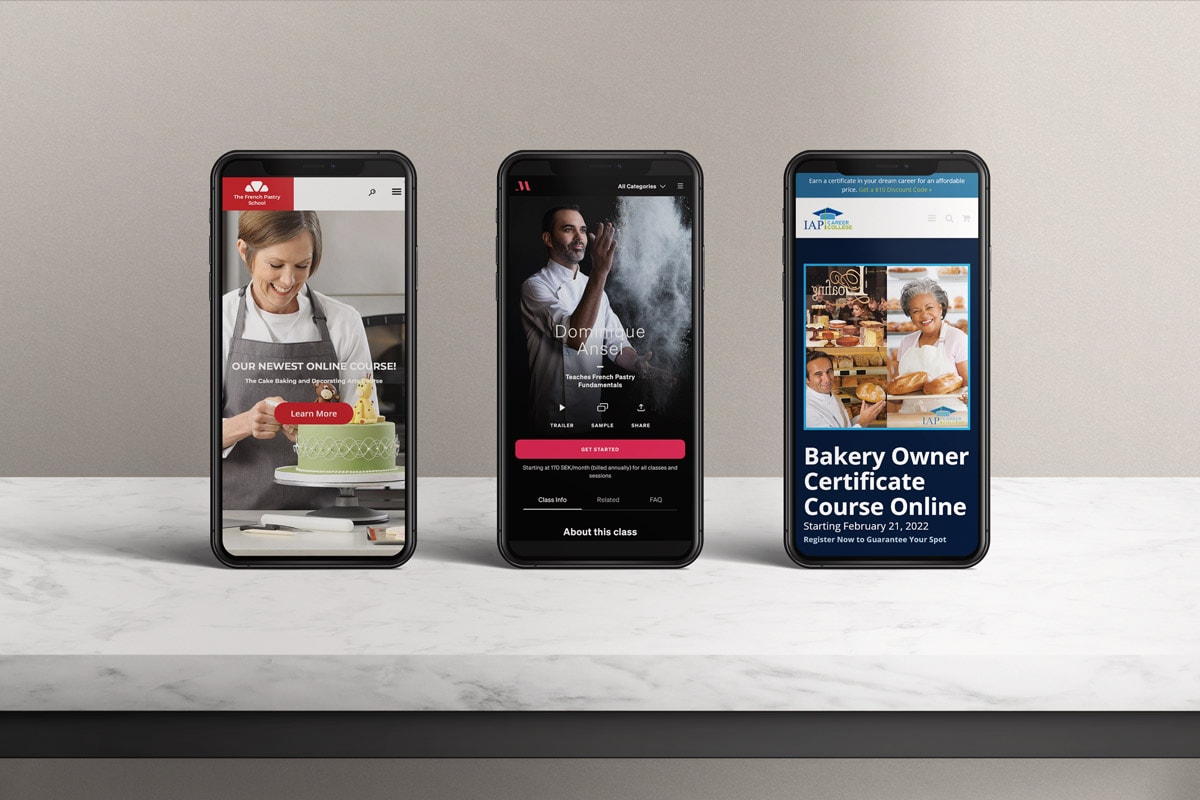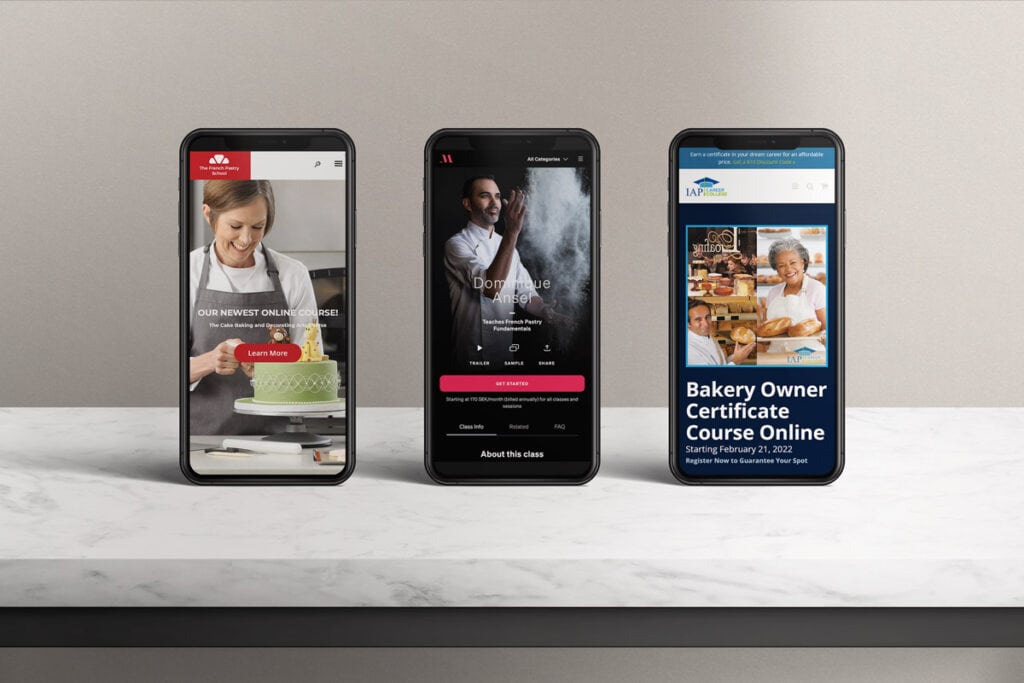 Auguste Escoffier School of Culinary Arts – Best overall combination of online pastry arts, business management, and entrepreneurship classes.
The French Pastry School in Collaboration With Rouxbe – Best for people wanting an easy to use online course taught by master pastry chefs.
IAP College Bakery Owner Certificate Course Online – Best for learning bakery business skills at an affordable price.
The Butter Book – Best platform of video recipes for people who want to create pastry masterpieces at home or on the job.
MasterClass – Dominique Ansel teaches French Pastry Fundamentals & Apollonia Poilâne teaches Bread Baking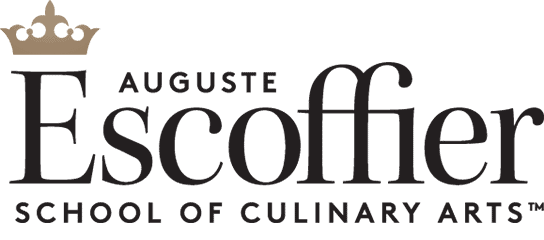 Auguste Escoffier School of Culinary Arts
The Professional Pastry Arts diploma at the Auguste Escoffier School of Culinary Arts offers a unique online education in baking and the pastry arts.
The industry-relevant program has classes in artisan bread baking, cake decorating, menu planning, business management, and more.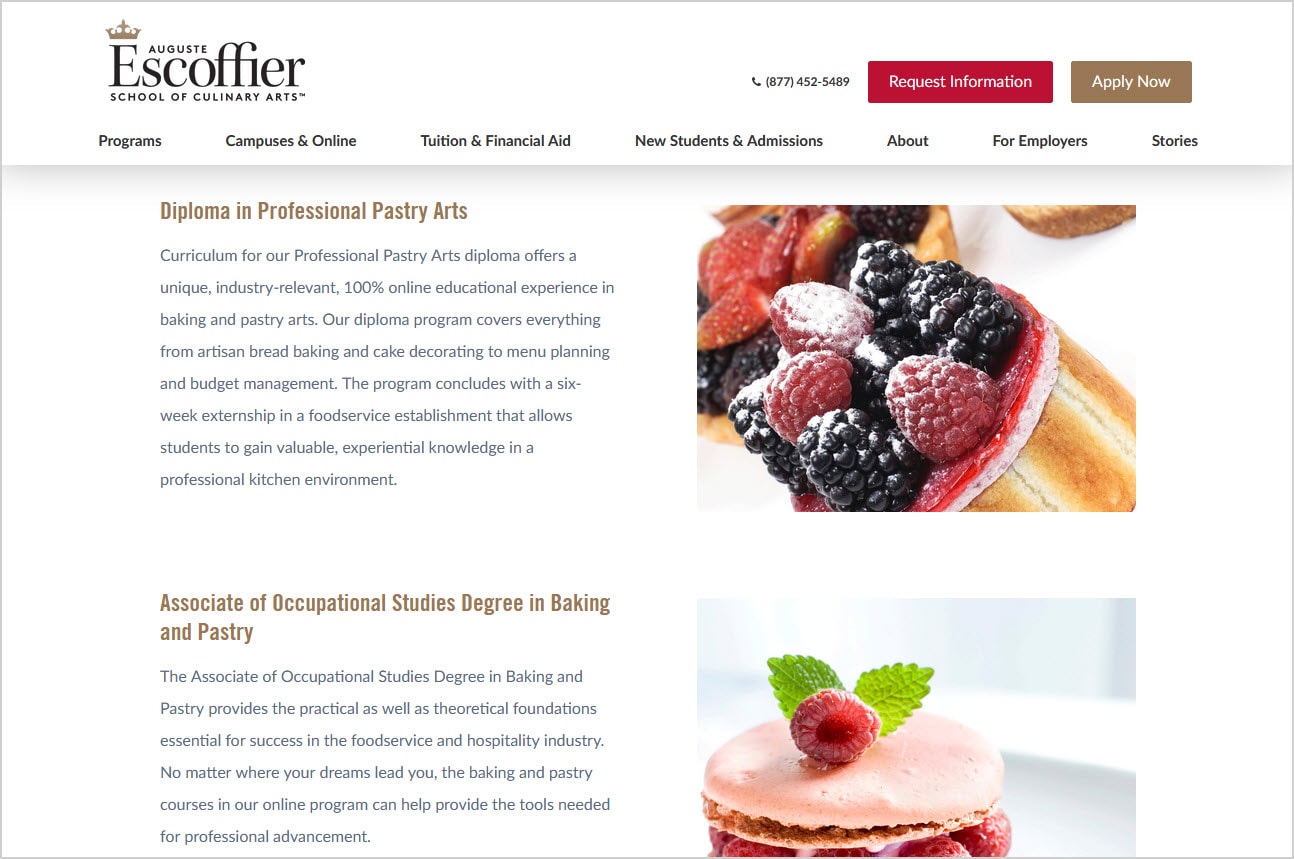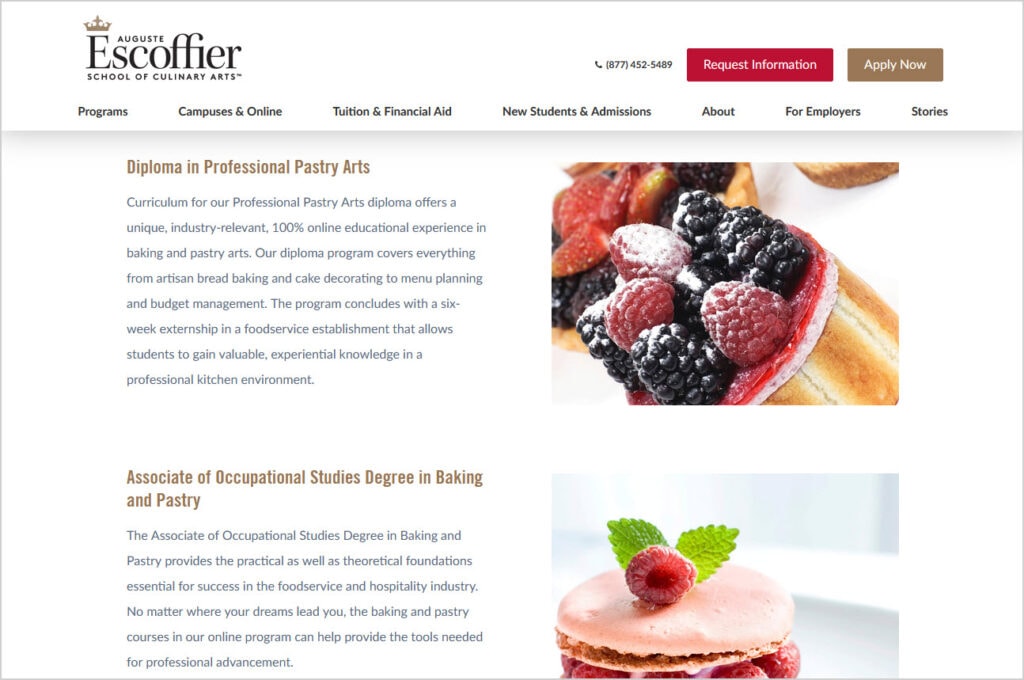 You can choose between a diploma or an associate degree to further your education in the pastry arts, business management, and entrepreneurship.
Each program also needs an externship in the industry to provide a well-rounded baking and pastry art education.
What We Like About This Program
You can get a professional pastry arts diploma or an associate degree from a world-renowned school
Interactive courses delivered by professional chef instructors
Live classroom discussions and individual chef feedback
Learn the business side of the industry
The program includes a six-week externship in a food service establishment
Additional Pastry Courses at Escoffier
Global Pastry Arts
This course investigates the geographical and cultural influences on desserts from across the world. Students will discover typical ingredients and key flavors in different types of desserts from around the world and learn how to prepare them using their specific techniques.
Building Your Own Business
This course covers a wide range of topics, including business planning, pricing, credit management, government regulation, legal issues, and business ethics. Students are taught how to manage and lead their firms. Students in this course finalize and present a food service company's business plan as part of the final project.

The French Pastry School in Collaboration With Rouxbe
The French Pastry School, founded in 1995, is a major culinary school in North America dedicated to baking and pastry. The online course was produced in collaboration with Rouxbe, one of the world's top online culinary schools.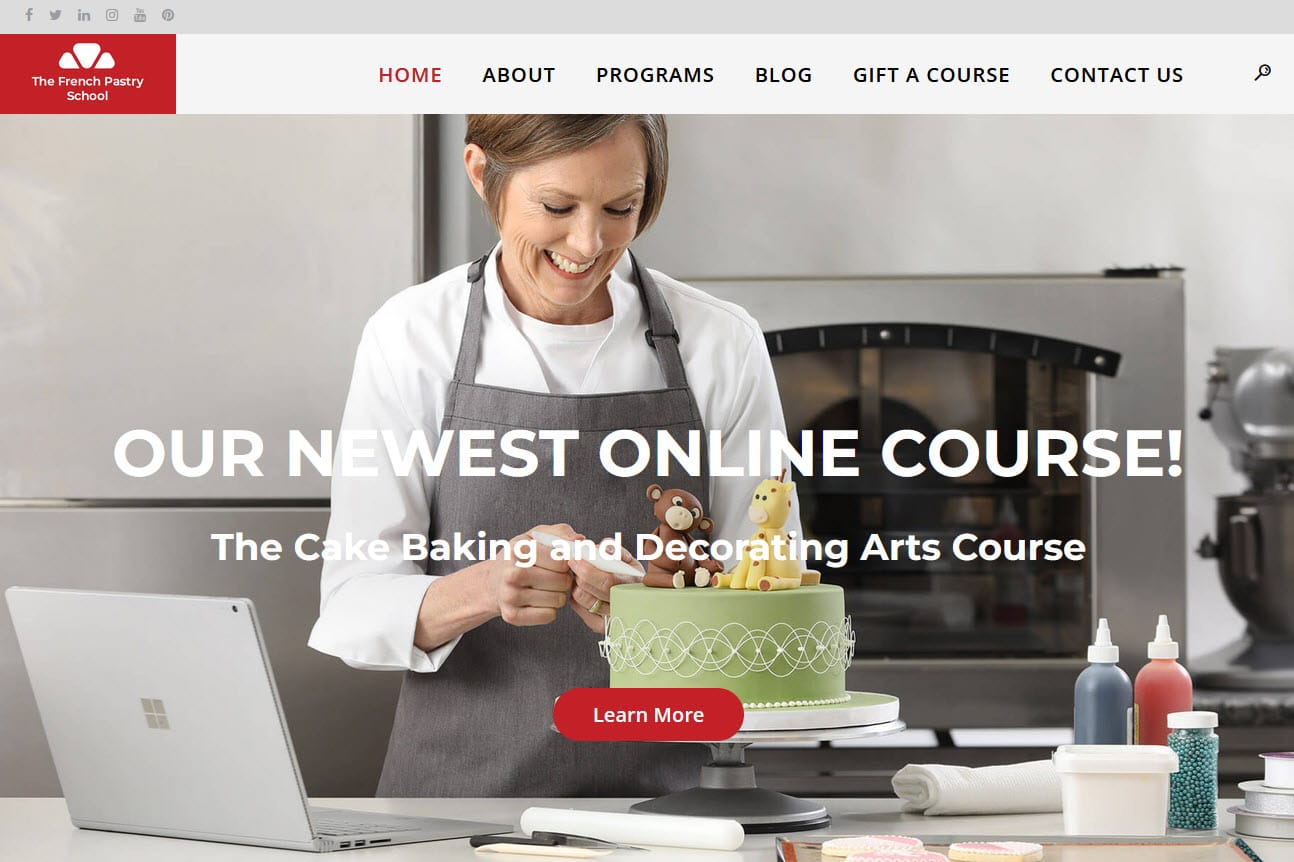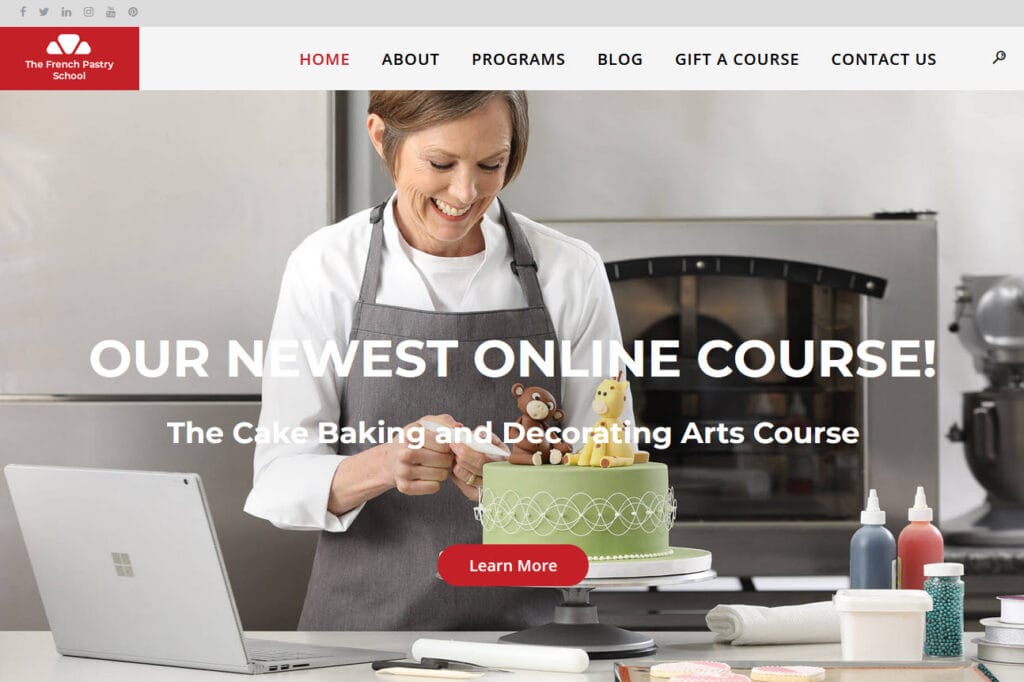 This 60-hour course includes 20 units and over 220 activities, ranging from kitchen fundamentals to cookies, bread, tarts, and other desserts.
The French Pastry School's instructors include co-founders Sébastien Canonne and Jacquy Pfeiffer, a James Beard Award-winning author.
What We Like About The French Pastry School
The American Culinary Federation Education Foundation has approved this program
Recognized by the World Association of Chefs Societies as a quality culinary training
Both founding chefs have received the Academic Palms, the highest French National Order.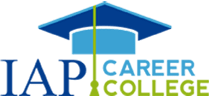 IAP College – Bakery Owner Certificate Course Online
In this online Bakery Owner Certificate Course, you'll learn business concepts and practical, step-by-step instructions for running a bakery and embarking on a professional career as a baker.
You'll find out everything there is to know about owning a bakery, including what it takes to become a baker, how to improve your baking skills to succeed as one, how to start your bakery and run it successfully, and how to operate a bakeshop, market and sell baked items.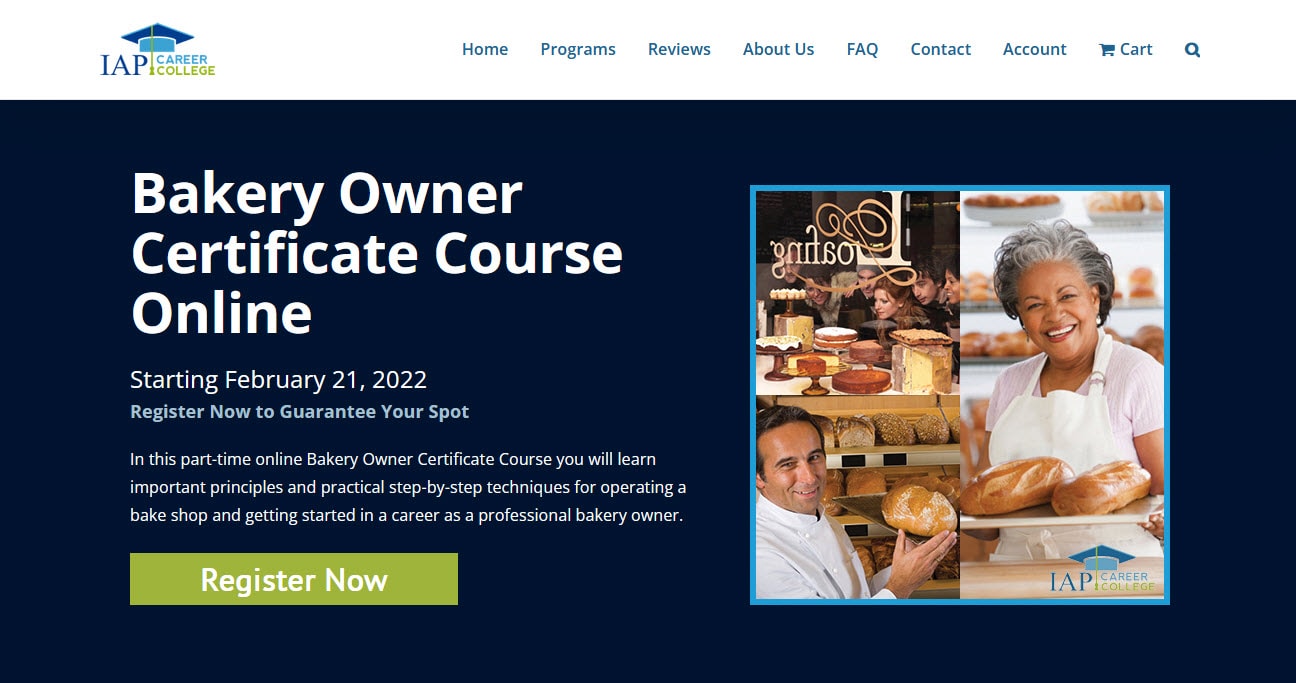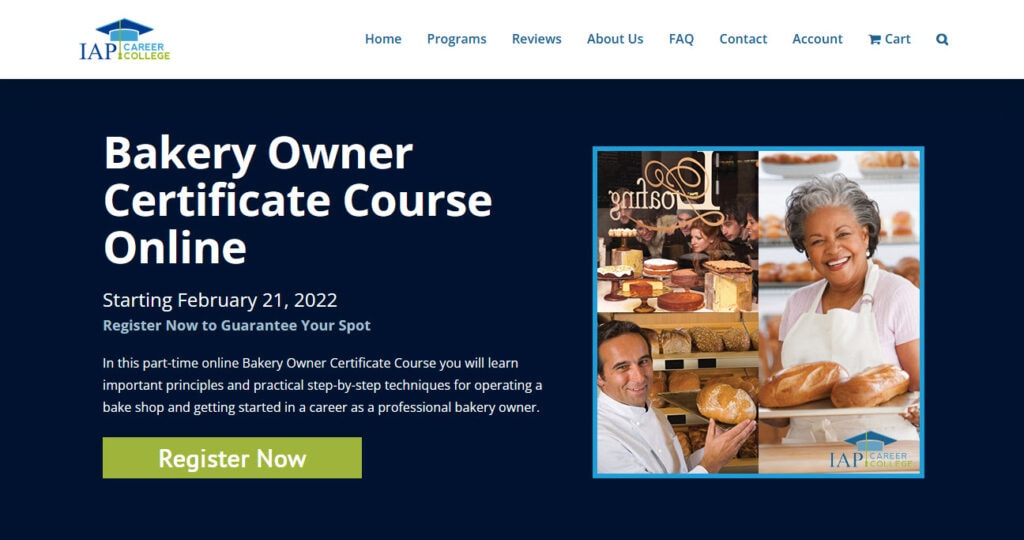 The Bakery Owner Certificate Course is a six-week part-time online program. However, you may complete it in as little as four weeks or up to twelve weeks.
Here are some of the many topics covered: industry trends, starting a bakery business, writing a business plan, choosing a Specialty or niche, finding a bakery business name, budgeting and funding, interior and exterior design, daily operations and systems, managing inventory, accepting payment, hiring staff, and marketing.
Why We Like the Bakery Owner Certificate Course
An affordable way to learn the essential business and marketing skills required to start a bakery shop
This part-time online course can be finished in 4 to 12 weeks
Covers a wide range of topics in starting and managing a bakery business
Bakery Owner Certificate from the International Association of Professions Career College

The Butter Book – Online Video Recipes by Master Pastry Chefs
The Butter Book was started by world-renowned chefs Sébastien Canonne and Jacquy Pfeiffer, who founded The French Pastry School.
The Butter Book is an online baking platform with video recipes. Each recipe includes tips, terminology definitions, and step-by-step instructions.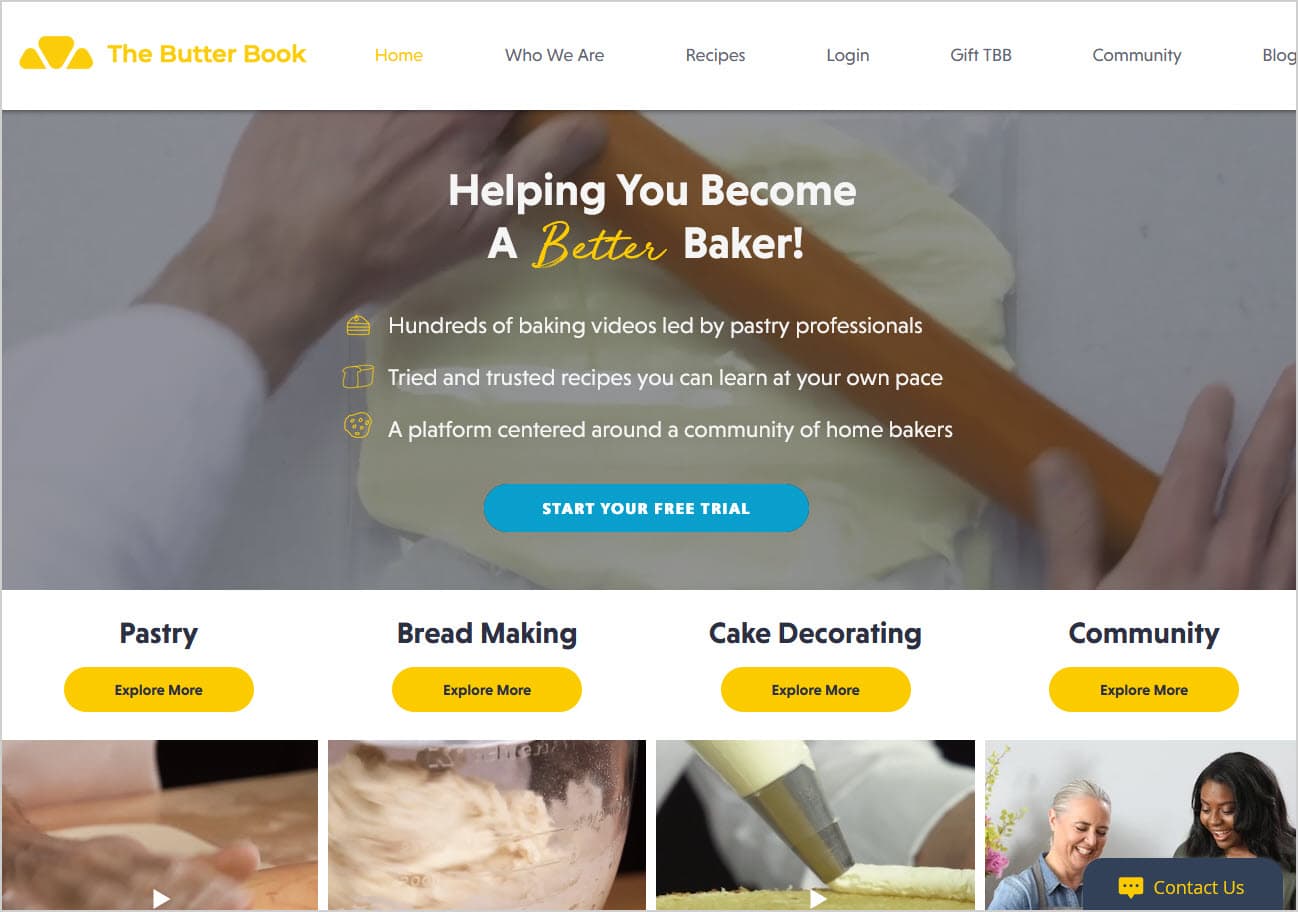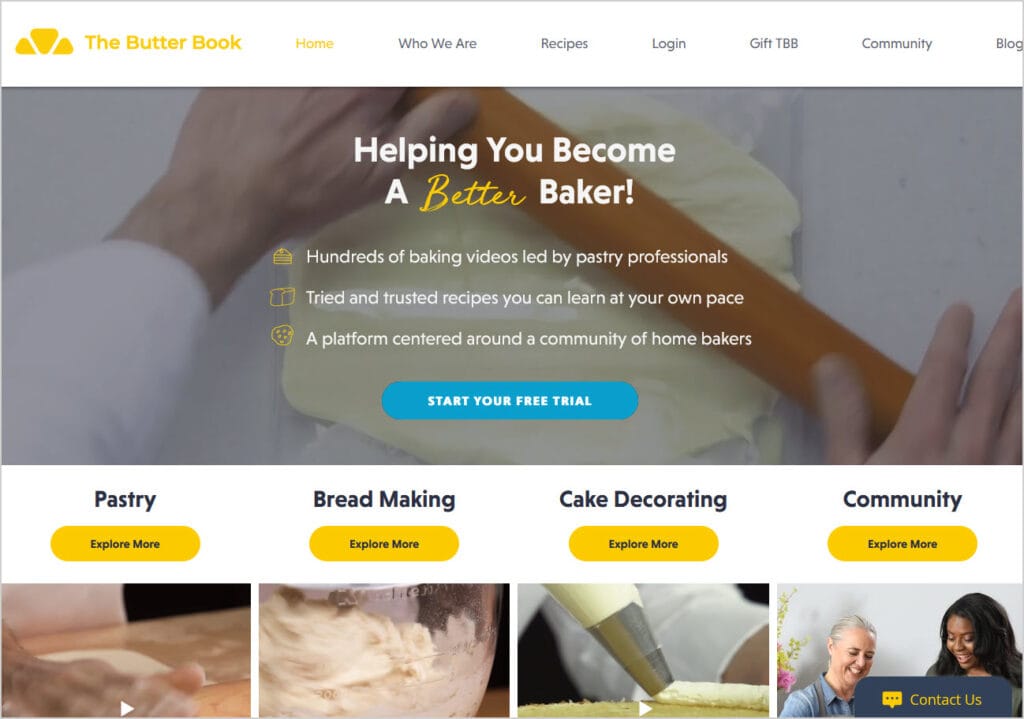 The video tutorials range from basic to advanced, ranging from classic pastry and breadmaking to cake decorating.
What We Like About The Butter Book
The mobile-friendly layout makes it easy to use, and many of the recipes can be prepared in a short time
There are also curated recipe paths for more focused long term learning for people who want a pastry career
Quizzes to help your understanding of the recipes
Affordable prices: Yearly subscription is $199.99 or monthly for $24.99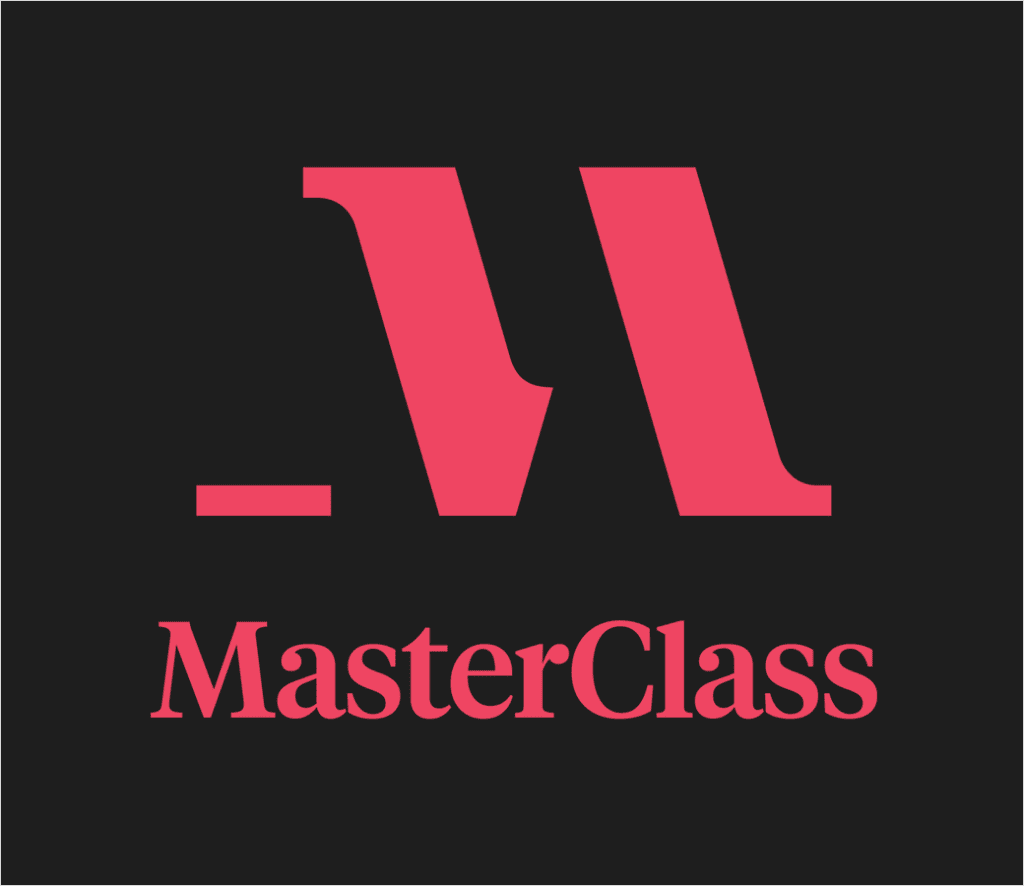 Masterclass – French Pastry Fundamentals with Dominique Ansel & Apollonia Poilâne Teaches Bread Baking
MasterClass is an educational platform that has hundreds of video lessons taught by many of the world's best experts in various topics.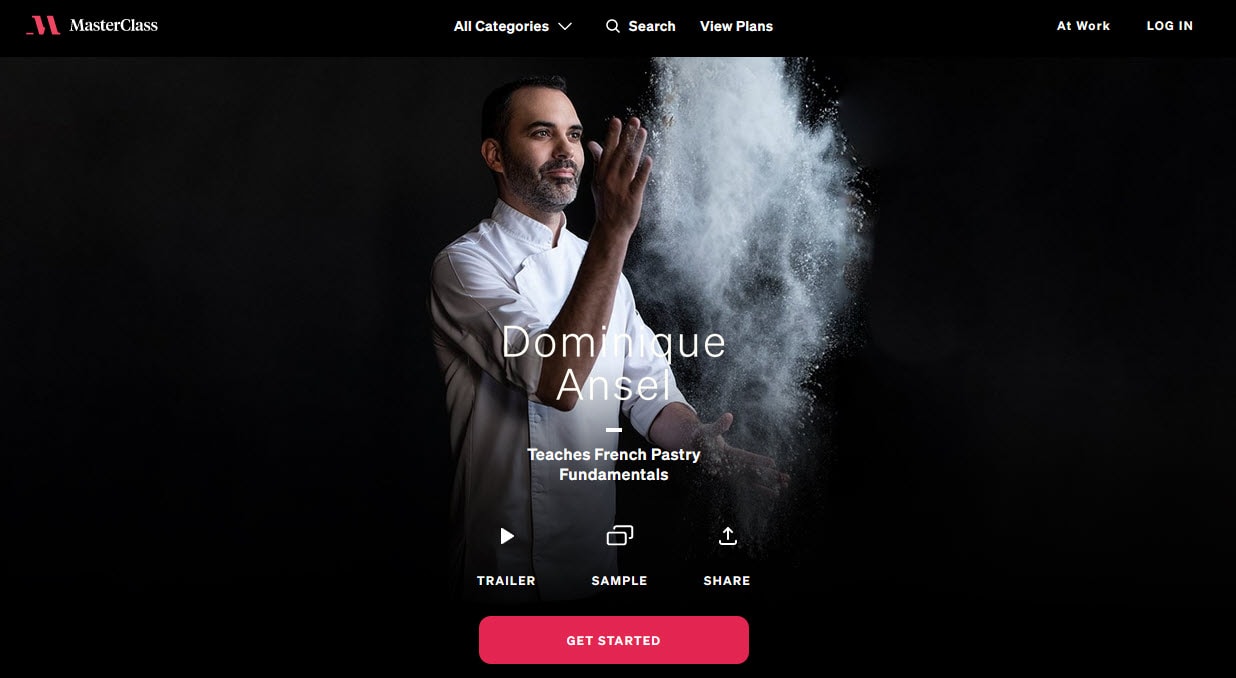 James Beard Award-winner Dominique Ansel is known for his creative spins on traditional desserts. This MasterClass teaches how to classic recipes to your repertoire, and experiment with texture and flavor ideas to develop your own innovative desserts.
The 17 lessons cover five recipes in-depth: mini madeleines, fruit tarts, chocolate cake, bonbons, and the perfect croissant.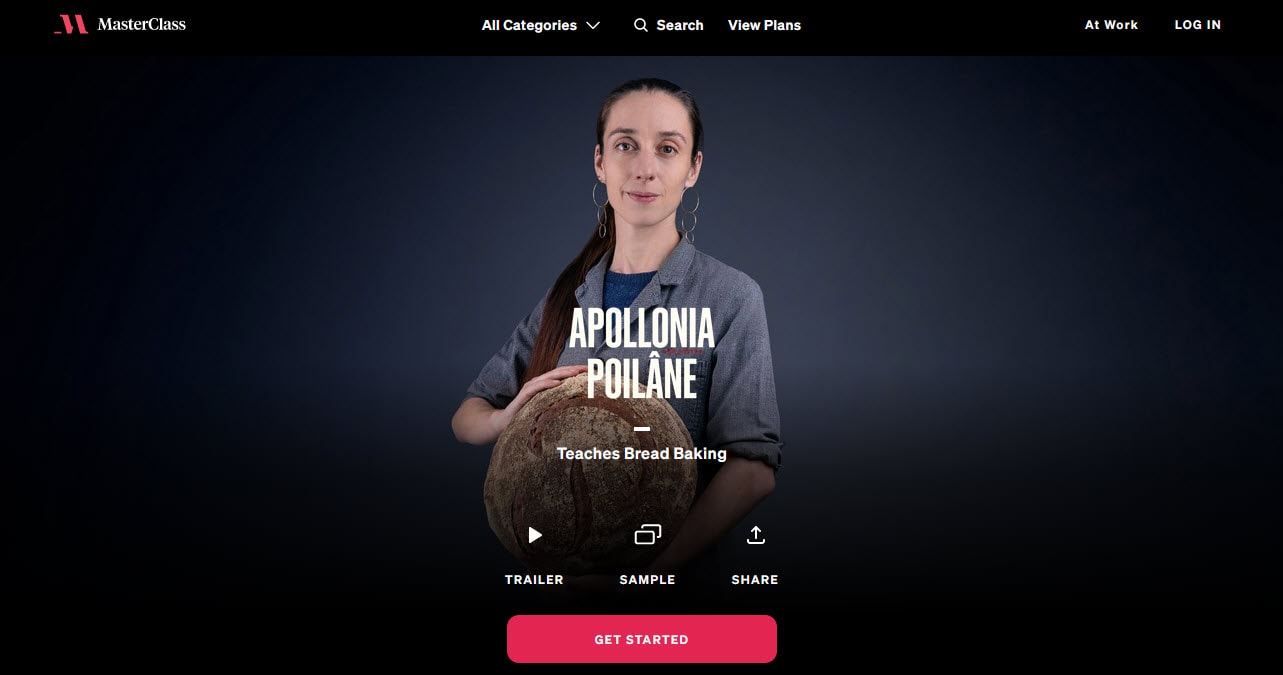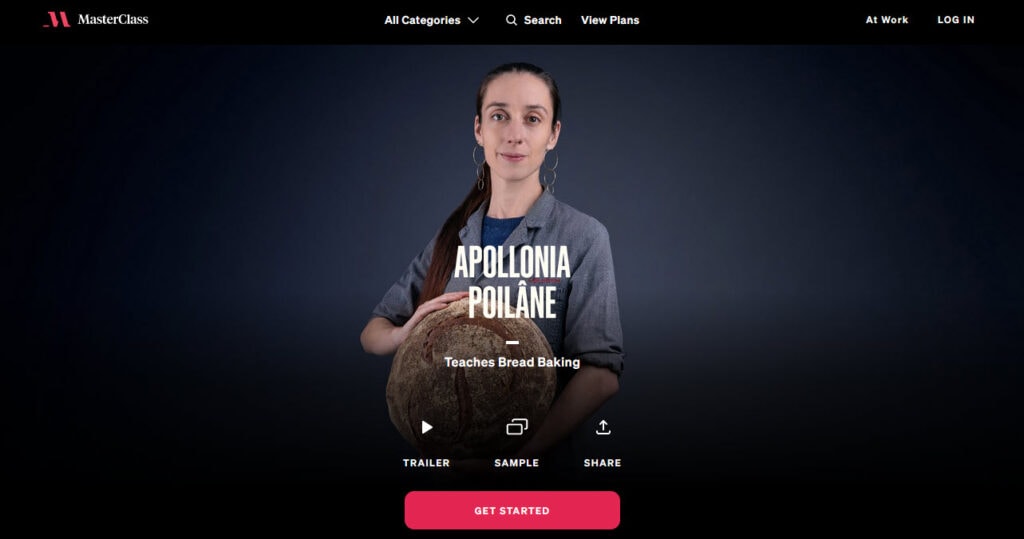 Apollonia Poilâne is a third-generation baker and owner of the renowned Parisian bakery Poilâne.
In this course, Apollonia teaches you the pleasure of creating bread from scratch using her recipes and hands-on sessions. You'll learn how to make your own starter and a slew of French bread, including rustic wheat, rye, and brioche.
Yearly membership with access to all of The Masterclass video courses starts at $180.
Conclusion
There are a lot of online baking courses available today, which can help you learn how to make bread, cakes, and other types of pastry. For a bakery owner, it's essential to keep up with the latest trends in the industry. Taking an online baking course can help to make you more knowledgeable and help your bakery business grow.
Finally, if you are considering opening a bakery the following posts might be of interest: