Are you planning to open an Arabian or Middle Eastern restaurant?
Are you struggling to find the right name for it?
If so, this is the article for you. Our list of the best Arabic restaurant names will help you create a powerful brand for your restaurant.
A restaurant name can say a lot about your brand. Through your name, you communicate the story of your restaurant's cuisine, culture, and personality. Coming up with a name that's both unique and memorable can be difficult. Luckily, there are plenty of inspirational names to choose from in this list.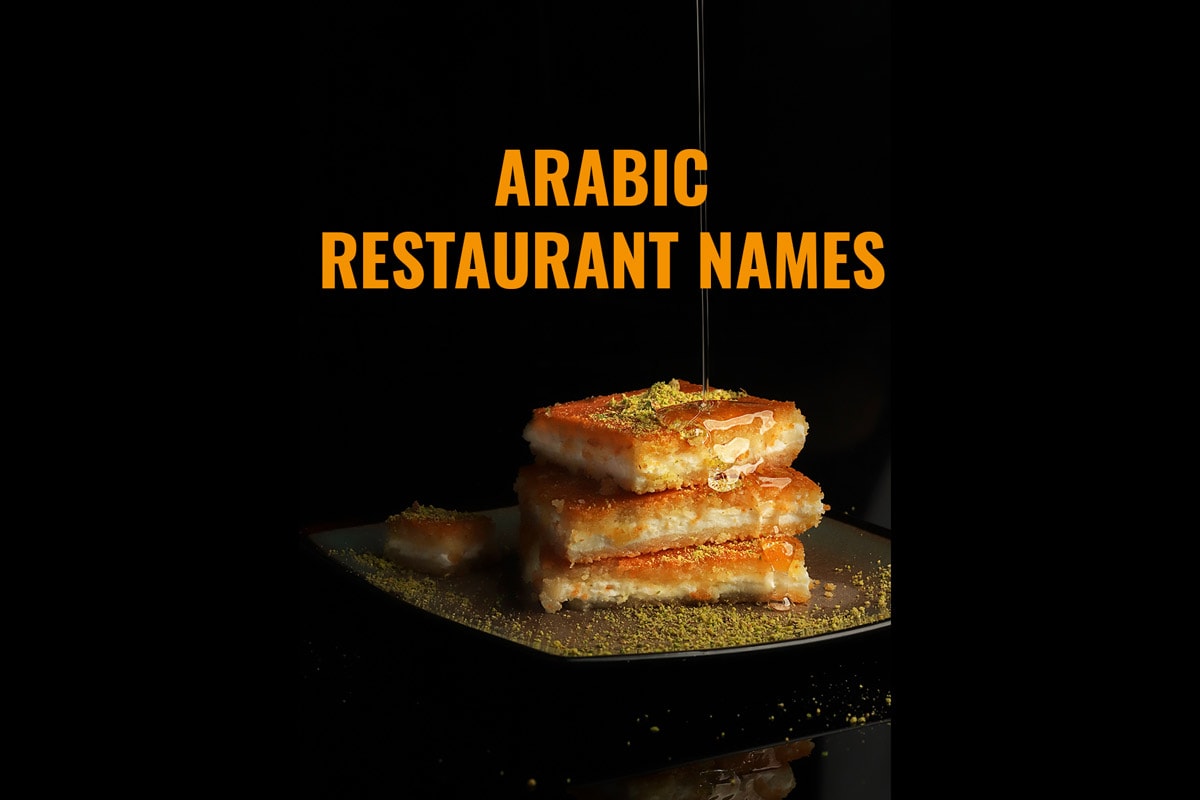 Arabic and Middle Eastern food is absolutely delicious, so it's no wonder that people worldwide are developing a taste for it. From shish tawook to shawarma, the range of flavors on offer is worth exploring.
Now, let's get into it!
Arabic Restaurant Names
Middle Eastern Restaurant Names
Egyptian Restaurant Names
Lebanese Cuisine Restaurant Names
Levantine Arab Cuisine Name Ideas
Moroccan Restaurant Name Ideas
Halal Restaurant Names
Middle Eastern Fast Food Names
Arabian Coffee Shop Names
Arabic Restaurant Names
Malaika Queen
The Oasis Kitchen
The Salted Olive
The Falafel Center
Tunisian Nights
Omar's Kitchen
Famous Shawarma
Kebab Hava
Gulf Breeze Garden
Saifi's Shawarma
Ali Baba's Gourmet
Tasty Shish
Faysal Food
Oasis Nous
Lion of the Village
Pita & Tangerine
Zoe's Olive Garden
Arabian Kebab House
Babylon Deli
Syrian Paradise
Fat Mahal
Garden of Kebab
Mashawi Tandoori
Babylon Kabob
The Falafel Legend
Babylon Fry
Arabian Nights
Pita Delight
Olive Cafe
Sultan Kebab Souq
2 Essential Posts when Growing a Restaurant Business
As you are reading this article, also check out the two articles below!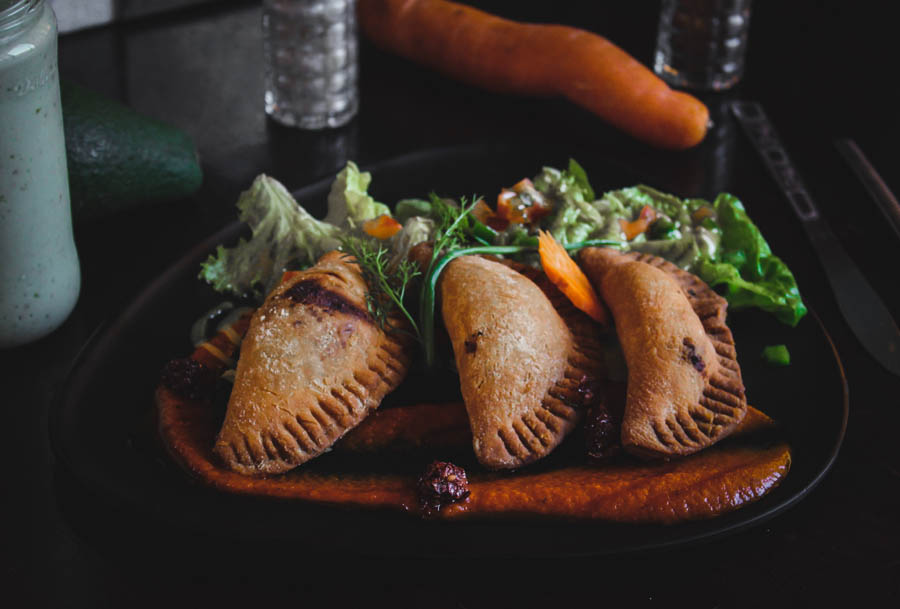 Middle Eastern Restaurant Names
Dhaba Pita Express
The Arabian Bistro
Omar Palace
Mango & Tangerine
Sultan Tagine
Aladdin Souq
Fatima Gourmet
The Kebab Delight
Hummus Genie
The Arabian Village
Restaurant Kasbah
Hummus Corner
Al Jaz Cafe
Aroma Madina
Sahara's Kitchen
Aladdin's Paradise
Al Jazzy Halal Food
Aroma Shisha
Sahara Queen
Sahara Arabica
El-Kebab Express
Arabesque Cuisines
Babylon Kebab
The Habibi Kitchen
Babylon Saffron
Sultan Zaytoon
The Kebab Tree
The Palm Oven
Oasis Restaurant
Aladdin's Restaurant
Babylon Fusion Grill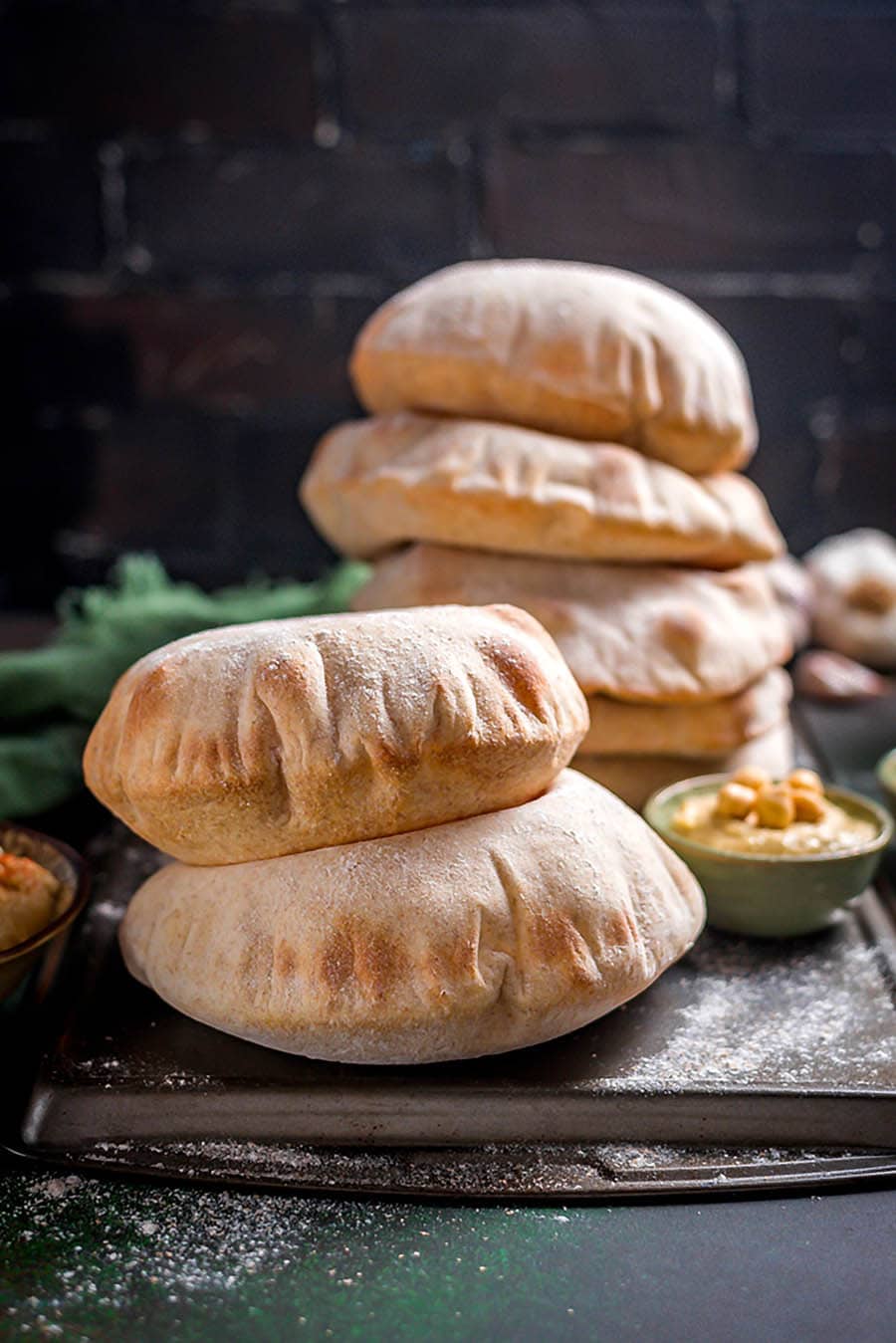 Egyptian Restaurant Names
Empire Nile
La Luxe Egypte
Nefertiti Restaurant
Sultan's Table
Yalla Kitchen
Hummus House
Cairo Bistro
The Lion of the Nile
Oasis of Temptations
The Arabian Taste
Red Lion Restaurant
The House Of Giza
Saffron Brothers
Hummus Oasis
Saffron Aroma
Saffron Palace
Sabas Kitchen
Chef Omar
Memories Of Giza
The Lion & Tower
The Red Falcon
The Golden Pita
Taste of Luxor
Restaurant Anubis
Crescent Gourmet
Saffron Temple
Pomegranate Paradise
Sultan Oasis
Noor's Oven
Kamelian Express
Oasis of Arabia
The Saffron Kingdom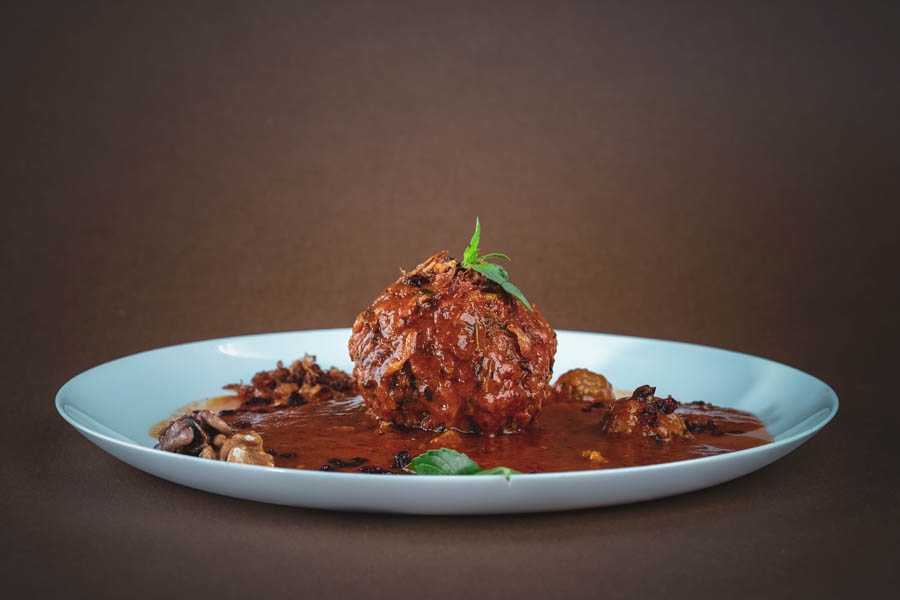 Lebanese Cuisine Restaurant Names
Hummus & Saffron
Leafs of Lebanon
Desirous Lebanon
Beirut Kebab House
My Lebanese Kebab
Almaza Saffron
Nour Baba
Lebanese Delight
Nuit de Bouffe
Yalla Fattoush
Beirut Kitchen & Bar
Bar Lebanese & Co
Lebanese Gourmet
The Little Beirut
Abbas Bar
Feta & Tahlia
Sesame
Baklava Restaurant
The Lebanese Table
Hummus King
Phoenicia
Mango
The Cedar
Olives & Figs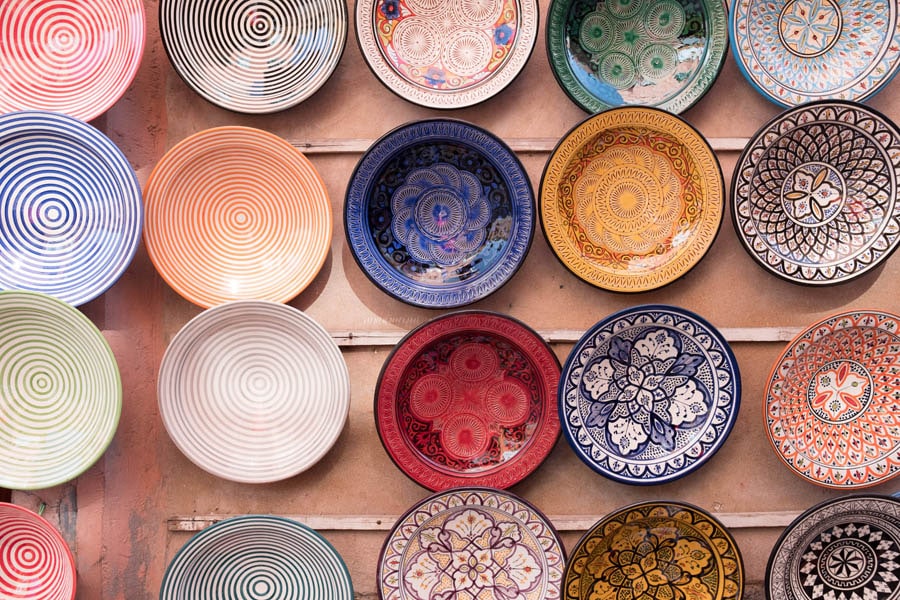 Levantine Arab Cuisine Name Ideas
Sultan's Luxury
Palmyra Kebab
Arabica Kebab House
Ali Baba & Company
Omnisouk
The Saffron Palace
The Golden Kebab
Sultan of Bagdhad
Queen of Sheba
King Solomon's Deli
Salon de Saffron
Halal Fusion
Restaurant Saffire
Ajmal Restaurant
Khazaa Restaurant
Al-Jazwa Restaurant
Saffron Queen
Babylon
Aladdin's Paradise
Desert Rose
Sultan Fine Dining
Damascus Taste
Nour Burger
Royal Arabia
Hummus Delight
Ali Baba's Shawarma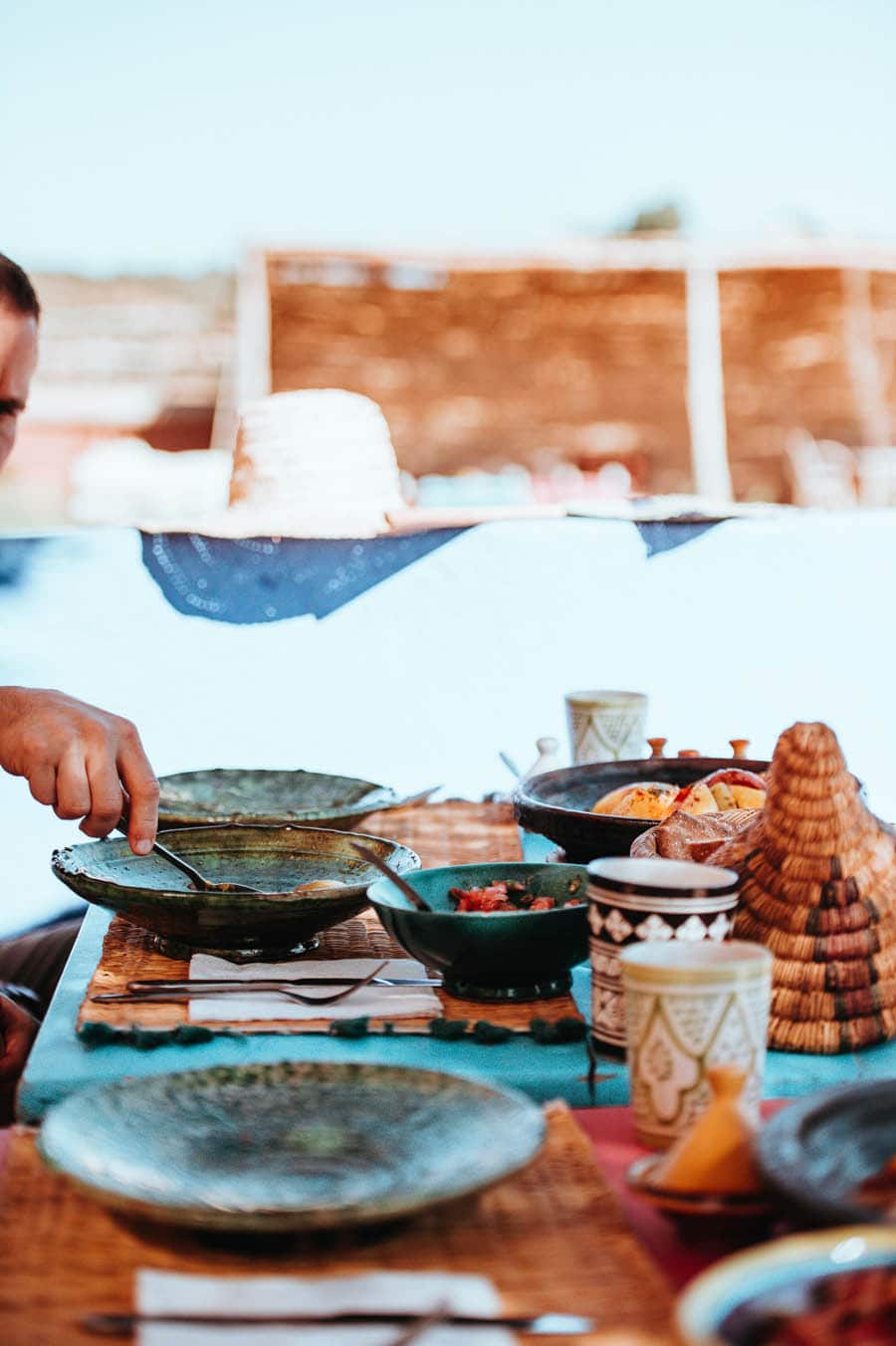 Moroccan Restaurant Name Ideas
The Casbah Eatery
Bistro Casablanca
Restaurant Kasbah
The Moroccan Place
Cous Culinaire
Le Souq Restaurant
Marrakesh Cuisine
Palace of the Palm
Tasty Casablanca
Modern Pasha
Bistro du Sahara
La Petite Marrakech
Sultan's Crown
Le Grand Ottoman
Taste of Marrakesh
Bazaar Falafel
Arabica Delicious
Madame Falafel
Casablanca Fusion
Sultan Casablanca II
Casbah Corner
L'Express Maroc
Bistro Marrakech
Spice Merchant
Dar Marrakech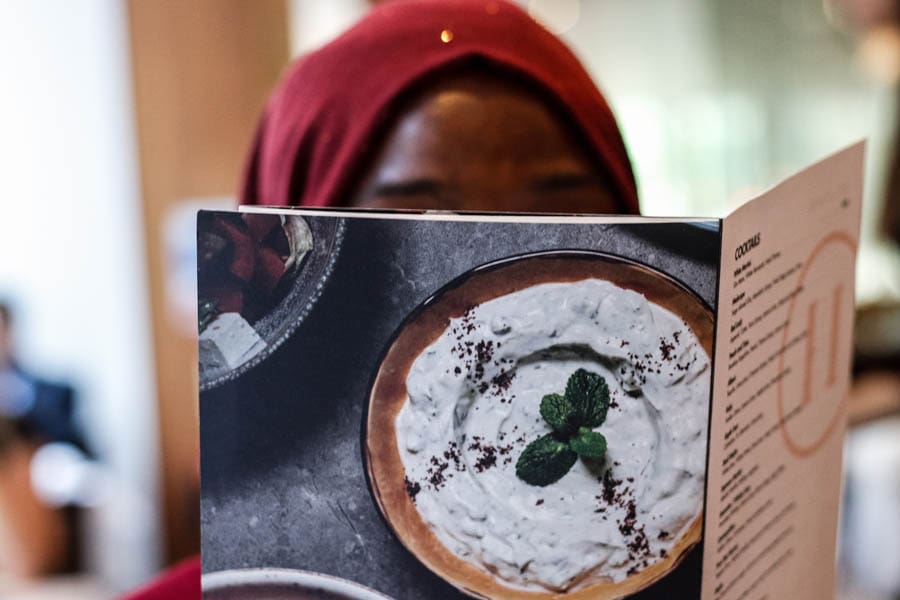 Halal Restaurant Names
Mezze Restaurant
Pepper & Mint
Chez
Ishtar Bazaar
The Olive
Maroush Express
Ottoman
Sufi Kitchen
Sumac
Souk
Pasha
Ishbilia
Fatah Morgana
Spice Lounge
Delish Mezze
The Halal Brothers
Aladin's Fire
Spice & Flames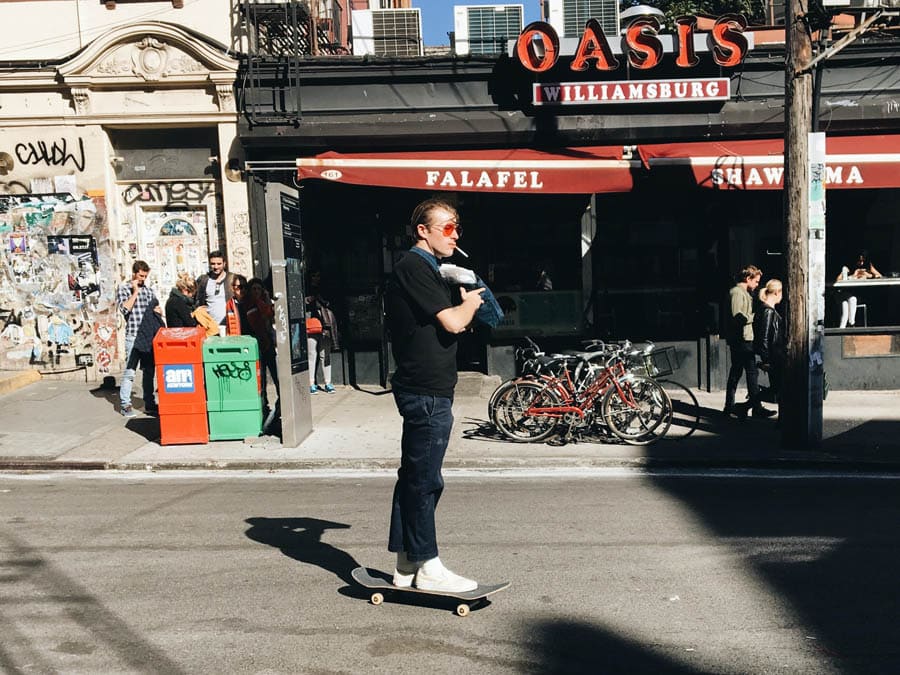 Middle Eastern Fast Food Names
Fawaz Grill
Kabob Paradise
Kabob Nosh Grill
Hummus & Kabob House
The Falafel Station
Aladdin's Food Truck
The Falafel Spot
Kebab Fusion Foods
The Falafel Garden
Jama Kebab
Flavors of Falafel
The Hummus Brothers
Sultan's Grill
Hummus Queen
Falafel House
Arrakis Cafe
Pasha Kebab Café
Pita Palace
The Pita Queen
Bahraini Roadies
Baba Ganoush
The Arabian Grill
Pita Time
Falafel Heaven
Istanbul Grill
The Falafel King
Feast Of Falafel
The Falafel Guru
Sahara Grill
Pharaonic Vegan
Mr. Falafel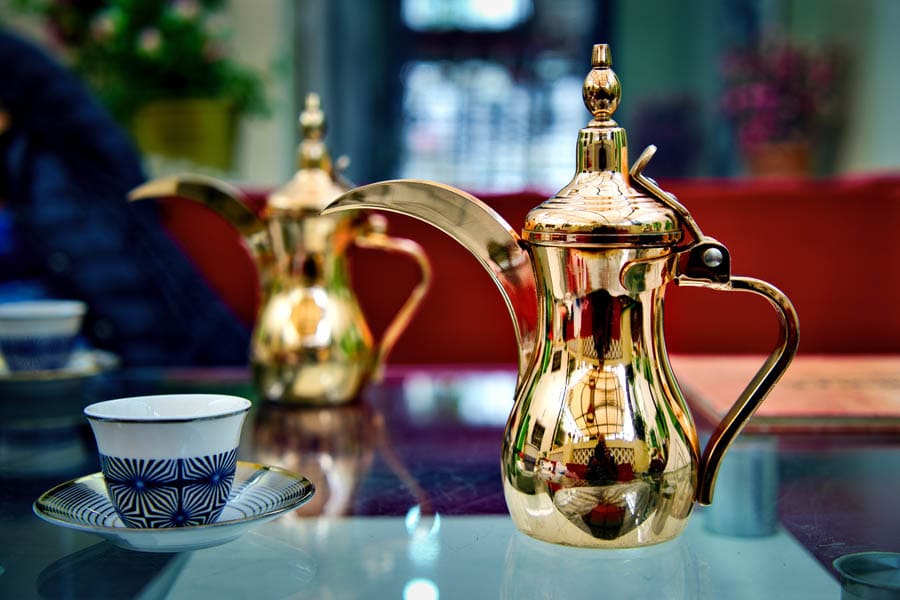 Arabian Coffee Shop Names
Babylonian Cafe
Arabian House Coffee
Arabica Coffee
Medina Valley Café
Kafe Couscous
Beirut Tea
Arabesque Coffee
Cafe Darvish
Arabian Bean
Kobra Restaurant
Madras Coffee
Oasis Cafe
Cafe Alabaster
The Levantine Cafe
Arabesque Cafe
Cafe Bedouin
Caffe Natura
Royal Kaffa
Cafe Lebanon
Nefertiti Cafe
Royal Arabesque
Café Khalid
Arabica Coffee & Tea
Palm Oasis Cafe
Jasmine's Coffee
Café Habib
Iman Coffee Shop
Aroma Cafe
The Oriental Bean
Café Marrakesh
Arabina Coffee
Café Zaara
Arabian Rock Coffee
Cocozza Espresso Bar
Little Olive Cafe
Cafe Shiraz
2 Essential Posts when Growing a Restaurant Business
As you are reading this article, also check out the two articles below!
3 Tips When Naming Your Middle Eastern Restaurant
1. Consider your offering and your customers:
What type of restaurant is it? Full-service restaurant, fast food, vegetarian, etc.
What is the atmosphere of your business? Fine dining, family-oriented, take-out, etc.
Which neighborhood or district is your cafe located in?
What type of customers do you have? Workers, couples, office clerks, etc.
2. What are your values and background
Consider your restaurant's mission statement and values first. What story do you tell your customers with your name?
Effective marketing is based on articulating and extending a harmonious concept from the inside out. Communicating what defines your business is how to engage potential customers because it puts your story in context.
3. The best restaurant names often have a good story behind their name
See if you can find some interesting story or fact about the history of your building or the neighborhood and incorporate that into the name. This story can also be used when creating your restaurant slogan or tagline.
Conclusion & More Restaurant Marketing & Branding Resources
We hope this article will help you to come up with a clever name for your restaurant. Next, you might want to check out the following resources for restaurant owners: