Here we have collected a list of the best and most cost-effective tools to help you develop your restaurant business.
The page may contain special offer links and discount codes. If you decide to purchase using these links and offers, we may get a small commission (at no additional cost to you).
---
Tool Categories
---
Third-Party Delivery Services
Third-party food delivery services for restaurants can be a simple yet powerful way of growing your business. The best platforms offer flexible delivery and pickup options, powerful marketing tools, and access to new customers in your local area. This means that you can focus on what you're good at – cooking food – while they take care of the rest.

Uber Eats for Merchants | The Best Delivery Service for Restaurants Seeking Flexible Pricing and Delivery Options
Uber Eats is a great fit for restaurants seeking an additional revenue stream as well as for new food entrepreneurs or ghost kitchens wanting to expand their offerings. 

No one beats Uber Eats on features. Attract more new customers with their marketing tools and strengthen your business with their loyalty program, menu management, POS integration, data analytics, connection to Instagram, customer review management, and more. We also like Uber Eats because of how easy it is to get started and their flexible pricing options.

Restaurant Management Software & POS Systems
Restaurants and other foodservice businesses need more than just a basic POS (Point of Sale). They want systems tailored to their needs and preferences so that everything runs smoothly from taking orders to managing staff and running marketing campaigns. There are many different options available today – but choosing wisely can make all the difference.

Square for Restaurants | The Complete Restaurant POS with a Subscription-Free Plan (US, Canada, Australia)
Square has an easy-to-use interface and loads of valuable features. It includes all the tools you'll need to run your restaurant smoothly. The most significant advantage of using a Square system is that it is part of the same family and integrates seamlessly with other Square solutions such as POS hardware, credit card readers, website builder, and marketing suite. Square is the most adaptable and all-inclusive platform for restaurant owners. Read our detailed Square review.

Restaurant Website Builders & Tools
Restaurant websites are often outdated, difficult to use, and not mobile-friendly. Since a restaurant's website is often the first impression with new customers it can lead to lost business opportunities and a negative perception of your restaurant. We recommend the following tools for creating a beautiful website that showcases your menu and makes it easy for customers to book reservations or find directions.

Square Online | Free, Easy-to-Use, Online Ordering Builder (Available in the US, Canada, UK, Australia)
We recommend Square Online to anybody who wants to integrate online ordering into their restaurant website. It's also a good choice if you already use the Square POS or if you're going to set up a website in the simplest way possible.


Squarespace | Advanced, but Easy-to-Use, Website Builder (Available Worldwide)
Do you want to have the best website possible? Then you should use Squarespace.
Squarespace lets you create more customizable templates than the free Square Online platform. However, it also has a somewhat steeper learning curve.


99designs | Pay for a Pro Website Designer (Available Worldwide)
Do you not want to spend your time building your website yourself? Or do you want a professional to guarantee that you get an excellent result for your restaurant? 99designs is the place to go if this is the case. 99designs supports Square Online and Squarespace if you're having trouble making your website with these platforms.

Designing Your Restaurant Brand, Logo, and Website
Opening a restaurant is hard enough. You don't want to spend all your time and money on designing the brand, logo, and website. Restaurant branding, logo design, and website design can be incredibly important in setting your business apart from the competition, but they can also be very expensive. I recommend these affordable services and tools that will help you create beautiful designs without spending a fortune.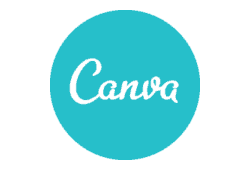 Canva | Design Images and Graphics for Free (Available Worldwide)
We use Canva for everything design-related. It's a free tool that social media users use to create stunning pictures for their feeds. You can also design your entire visual brand identity in Canva, and it includes ready-made designs for business cards, logos, posters, social media posts, and other materials. Canva also has a 30-day trial of the paid plan so that you can try the advanced features out first.


99designs | Hire a Pro Graphic Designer (Available Worldwide)
You can get more than just a website from 99designs. They can create business cards, logotype designs, or even a complete brand identity package for you.

Restaurant Marketing Tools
Marketing tools can help you raise your restaurant's marketing profile and attract and keep more customers. Before you add extra technology to your business, I suggest you optimize the capabilities of your present POS system. They frequently include built-in support for email marketing and other marketing tools. For example, Square users also get access to Square Marketing, and TouchBistro users have support for customer rewards programs.

Constant Contact | Email-marketing for Restaurants (Available Worldwide)
A restaurant newsletter is an excellent method to stay in touch with your customer's in-between visits. Constant Contact was explicitly created for local businesses like yours, making email marketing simple.

Business Tools
It's hard to know what restaurant supplies to buy, and it can be expensive to purchase the wrong things. Not only do you need the right equipment and supplies, but you also need the right insurance. Without good insurance, your business is at risk. We recommend using Amazon Business to get discounts on restaurant supplies and getting a free insurance cost estimate at Hiscox.

Amazon Business | Save on Restaurant & Food Service Supplies
You'll most likely be purchasing many items for your restaurant on Amazon. And there is now a specific category for restaurant items on Amazon. Setting up an Amazon Business account allows you to access special goods and prices and other company-specific services. This may help you save both time and money. And, most importantly, it's free.


Hiscox Ltd. Insurance Provider for Restaurants & Food Service Businesses
Good restaurant insurance is one of the essential expenses you'll incur when you start a food service business. There's just too much risk associated with not having adequate insurance.
Contact the insurance provider Hiscox for a free estimate if you don't know what to expect in terms of costs. They are one of the most well-known insurance providers for restaurants. And, if you submit an online form with them, you will receive a precise cost estimate immediately.