Welcome to my curated collection of the latest restaurant technology news. In this month's edition, I bring you up-to-date with the most relevant restaurant POS updates, insightful reports, emerging trends, and industry news.
This month I have some exciting updates to share, including a new reservations platform from Toast, several updates from Square for restaurants, and two new restaurant technology reports. We'll dive into each of these so you can stay informed and up-to-date on the latest in restaurant technology.
Whether you're a restaurant manager, owner, or simply interested in technology innovations in the food industry, this collection is designed to keep you in the know. So, let's get started!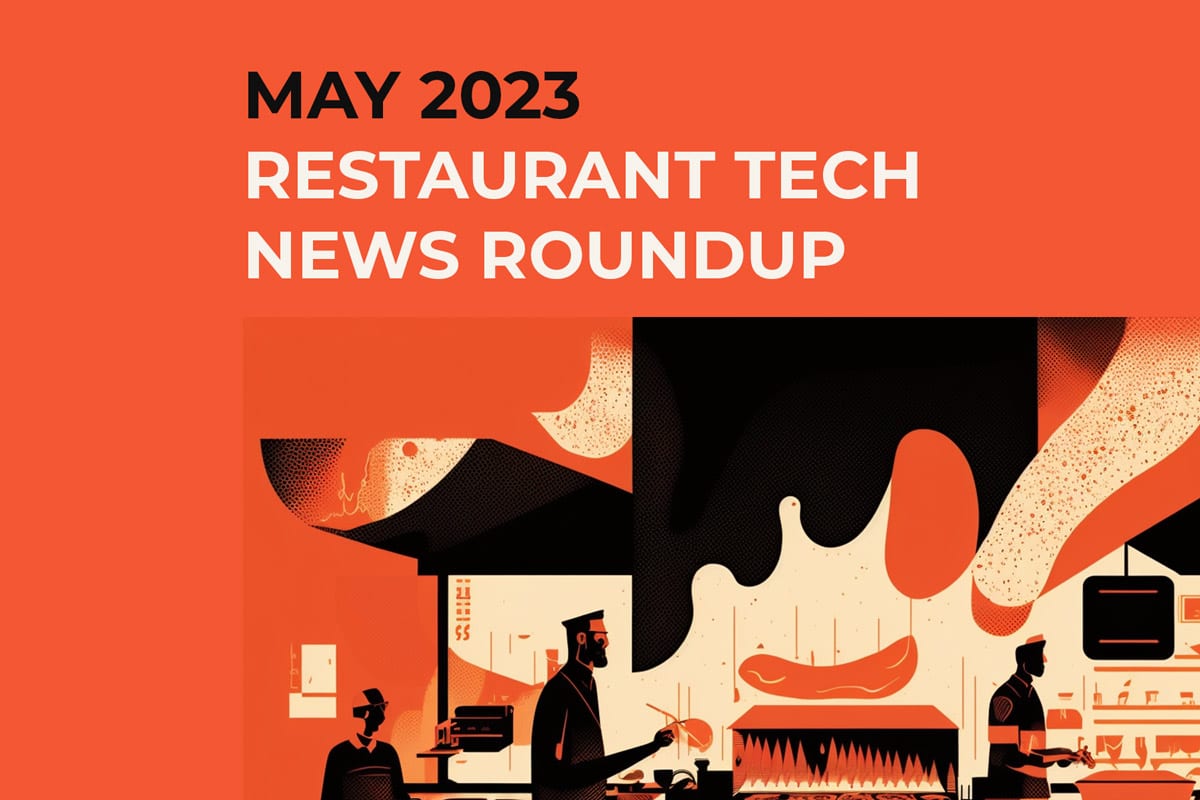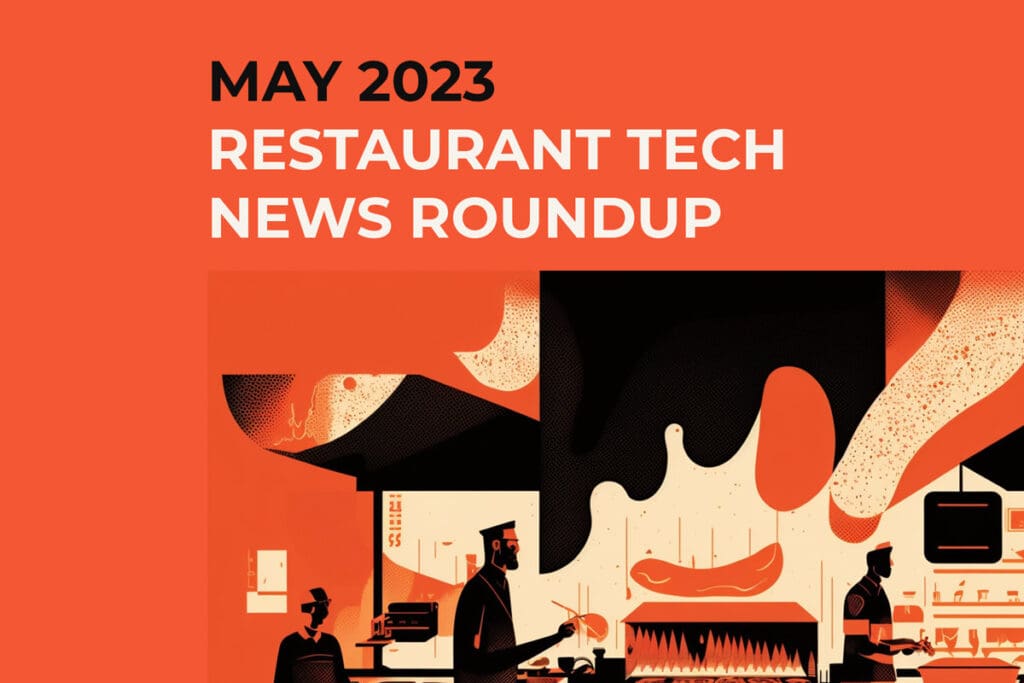 Toast Tables: A New Reservations Platform With Google Integration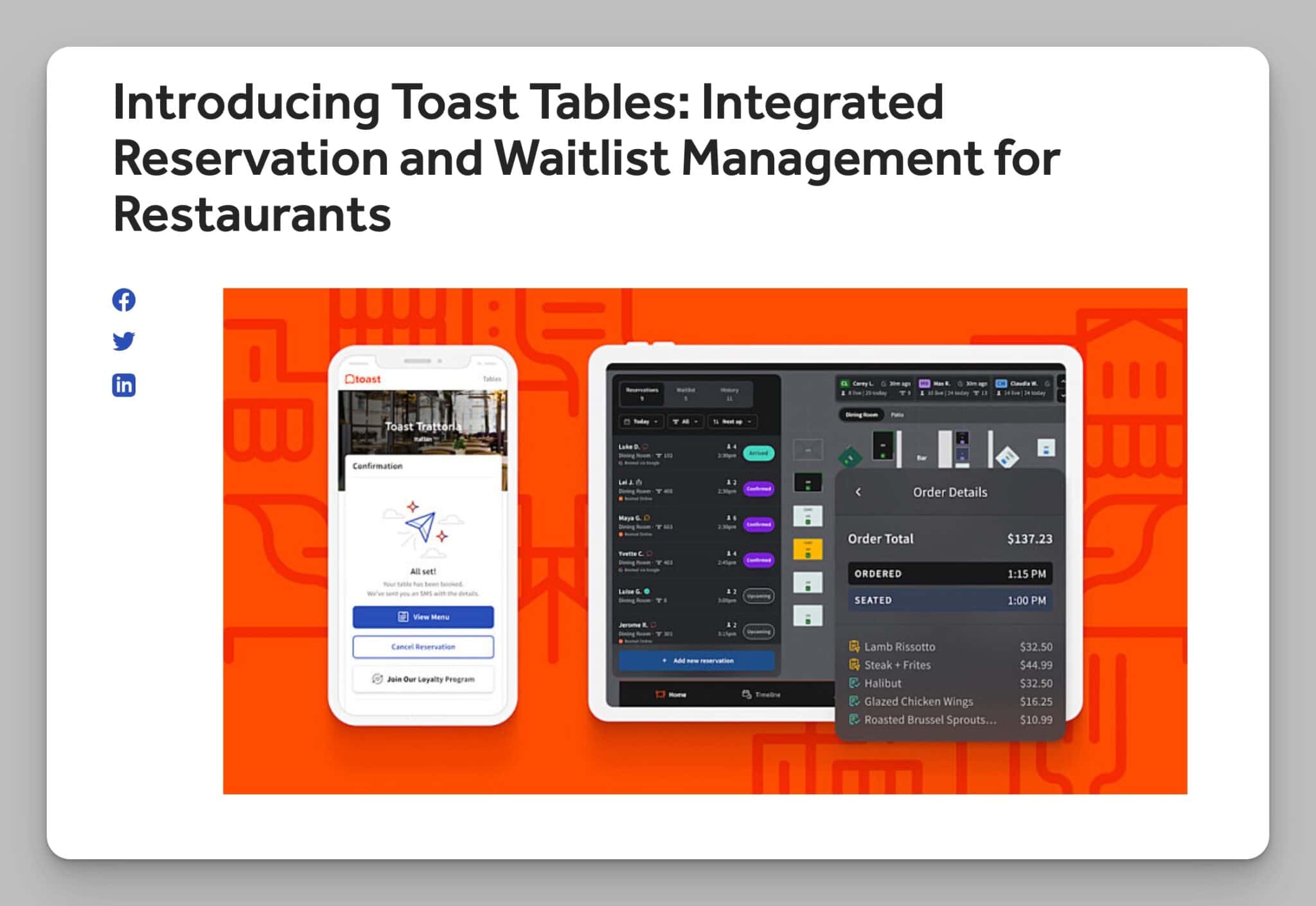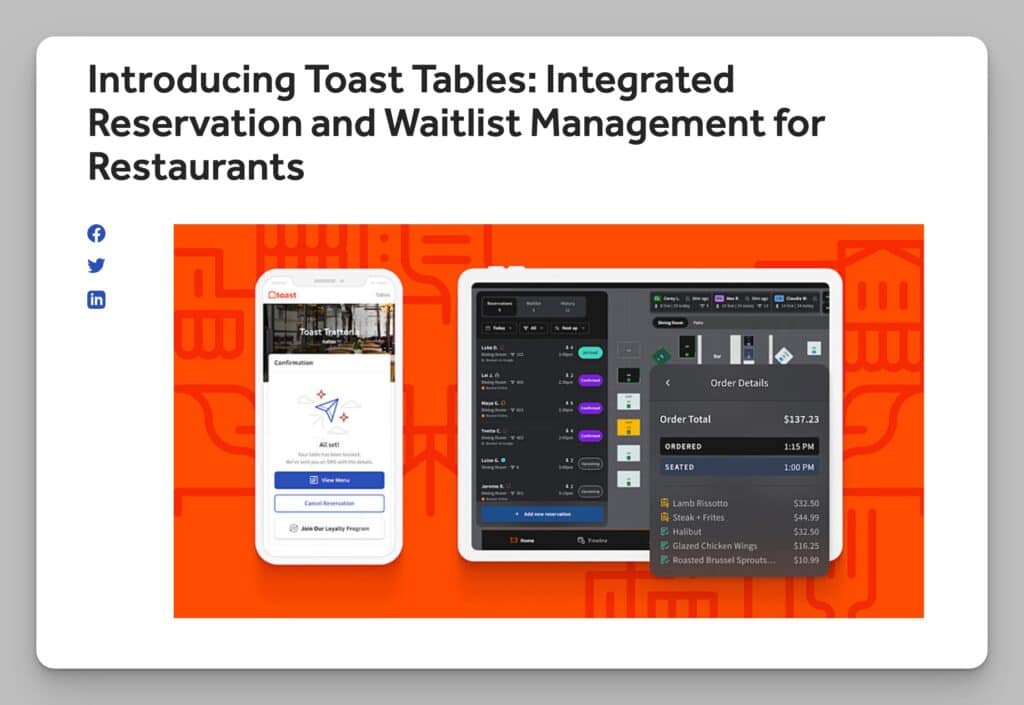 Toast has recently introduced Toast Tables – a reservation and waitlist management tool that integrates with the company's POS system.
Toast Tables is a cost-effective solution that restaurants can use to manage their seating arrangements and boost customer loyalty.
The app has several useful features including real-time updates for tables, synchronized schedules for the server, and personalized guest profiles. These profiles can then also be used for Toast Marketing and Loyalty integrations.
Toast has expanded its partnership with Google. As a result of this collaboration, potential customers who are searching for restaurants can now book a reservation through Toast Tables. This can be done directly from the restaurant's Google Business Profile.
The integration of Toast Tables with Google is crucial as it enables restaurants to reach out to millions of potential guests who are searching for restaurants on Google. This feature provides a direct channel for reservations, which is beneficial for restaurants.
Toast's survey shows that guests prefer to use Google Maps for searching for restaurants digitally more than any other platform. Thus, it can be concluded that having a presence on Google Maps is crucial for restaurants.
Toast Tables can connect to the "Reserve" button on Google search results, allowing guests to book reservations directly with the restaurant. This is made possible through integration with Google.
This means that instead of using third-party reservation networks like OpenTable and Resy, which charge fees and take a percentage of reservations, restaurants can market their own reservations through direct channels like Google and Toast Tables, allowing them to rely less on such networks.
Key Takeaways:
Toast Tables is a new reservation and waitlist management solution that integrates with Toast's POS system.
Toast Tables provides several features such as real-time table updates, automatically synced server rosters, and personalized guest profiles. These features help to enhance Toast Marketing and Loyalty integrations.
Toast Tables integrates with Google to enable guests to book a reservation directly on a restaurant's Google Business Profile.
More details about Toast Tables here.
Read my full review of Toast.
Square for Restaurants News
New Photo Studio App from Square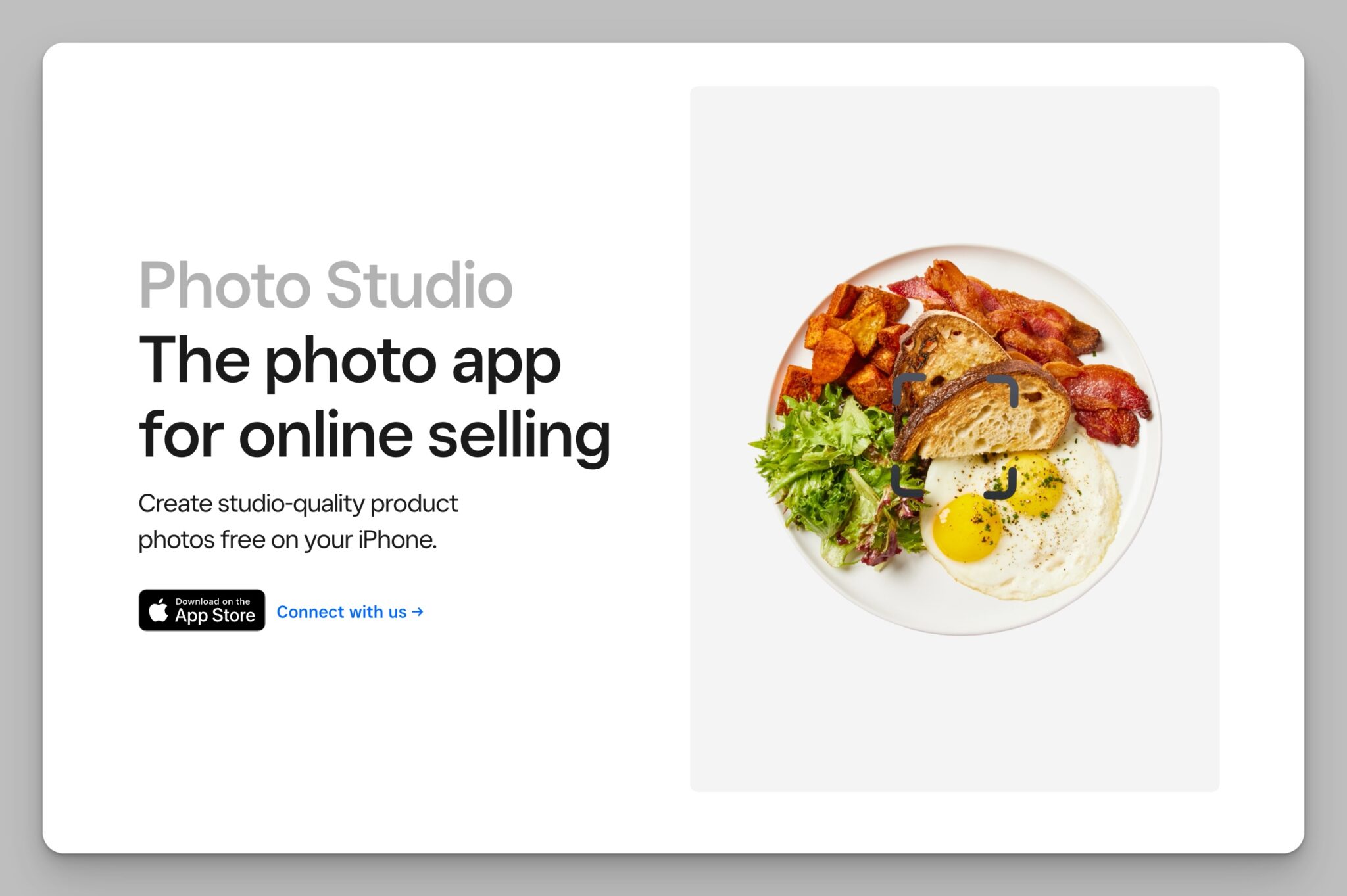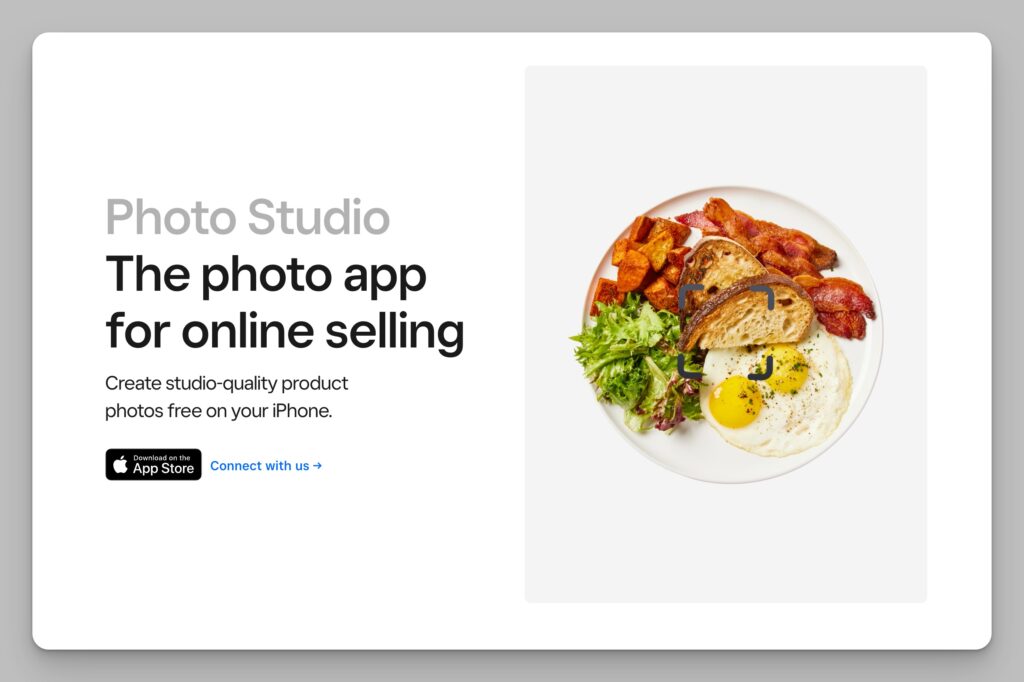 The Photo Studio app from Square is interesting for restaurants because it allows them to take professional-looking photos of their food and beverage items to use for menus, online selling, and marketing.
The app includes an artificial intelligence-powered background eraser, a one-touch image extractor, and easy-to-use styling tools that help make items more appealing to customers.
Photo Studio has a seamless sync with your restaurant's Square item catalog, allowing you to easily update existing items or create new ones directly from the app.
You can also customize the background color of your images, reinforcing your brand across all online marketing channels.
Read more about Photo Studio here.
Read my full review of Square for Restaurants.
Square Future of Restaurants Report 2023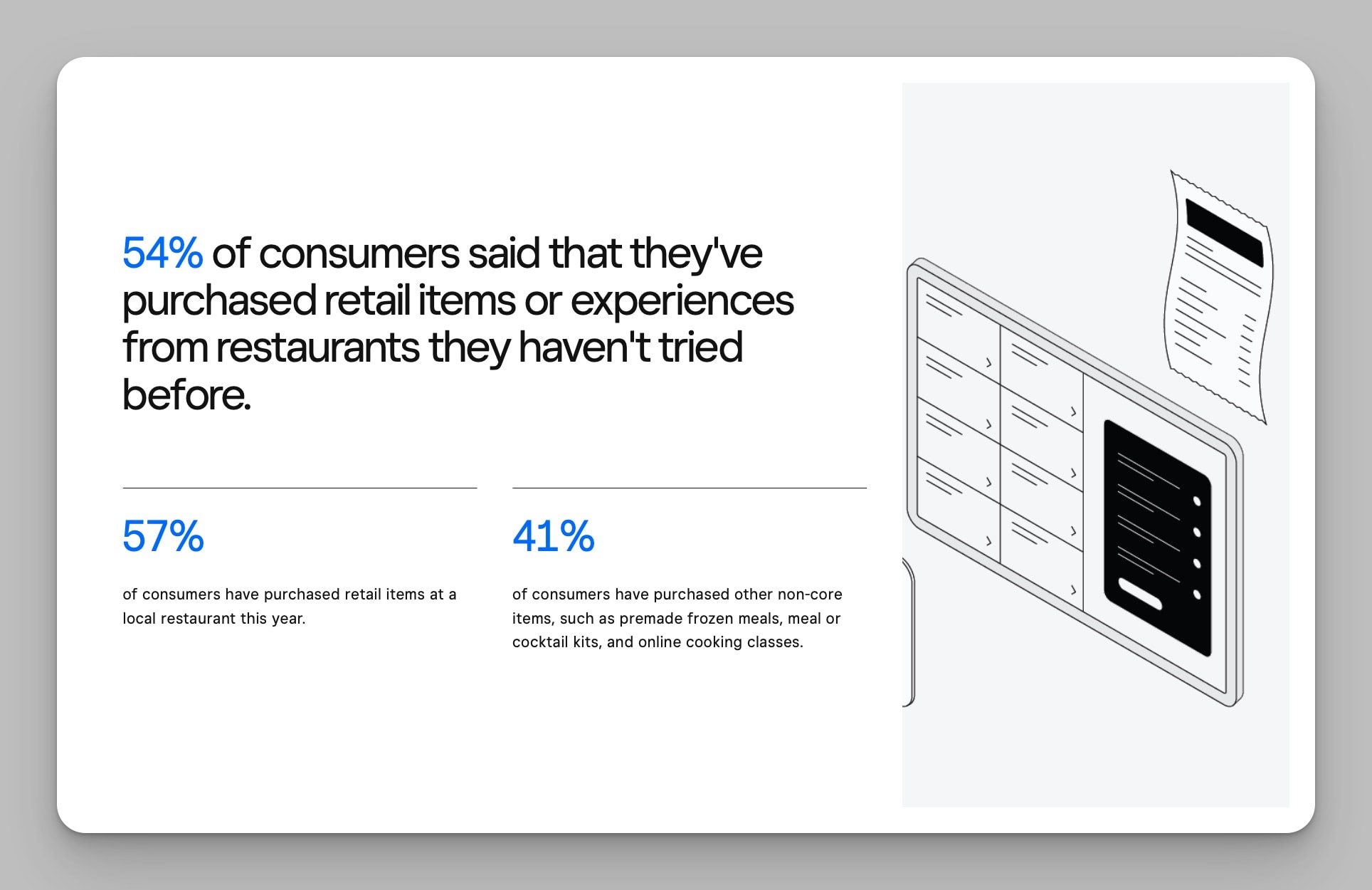 The restaurant industry is undergoing a transformation, with new entrepreneurs redefining the rules. Read about trends and insights from 500 U.S. restaurateurs and 2,000 consumers in the Square Future of Restaurants report.
Find out how restaurants are:
Blurring the line between retail and dining
Leveraging automation and innovative strategies for growth
Preparing for economic challenges with proven tactics
In the report, I came across some interesting statistics about how restaurants are increasingly turning to retail:
Two out of three restaurants now consider non-core offerings essential to diversifying revenue.
On average, 21% of a restaurant's revenue comes from these non-core products and services.
88% of restaurants plan to expand beyond their core offerings in the next 12 months
65% view non-core offerings as vital for growth
21% of restaurants' revenue comes from non-traditional sources.
Read the report here. Also, read Square's The Future of Commerce recap here.
Square and Wix Strengthen Integration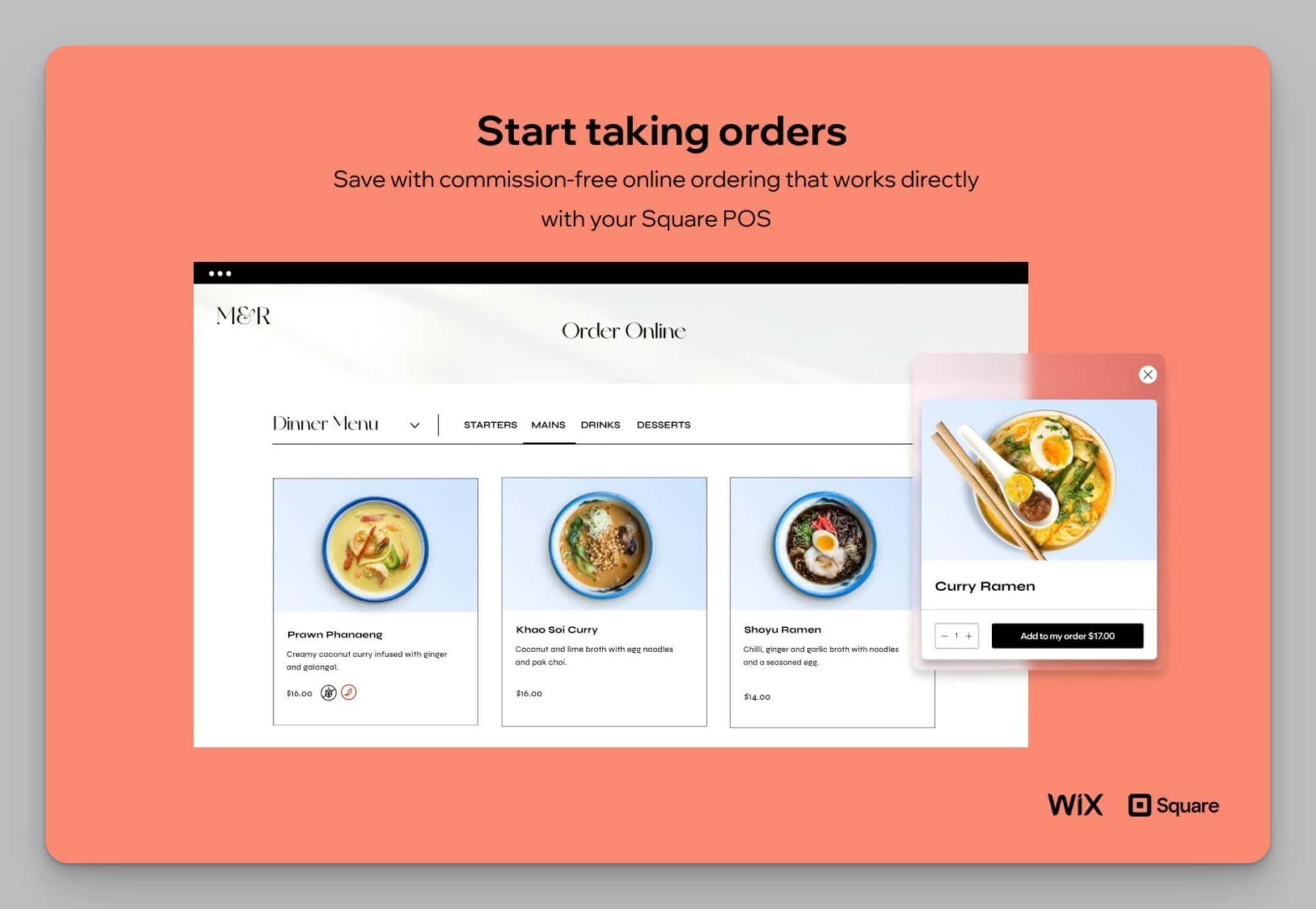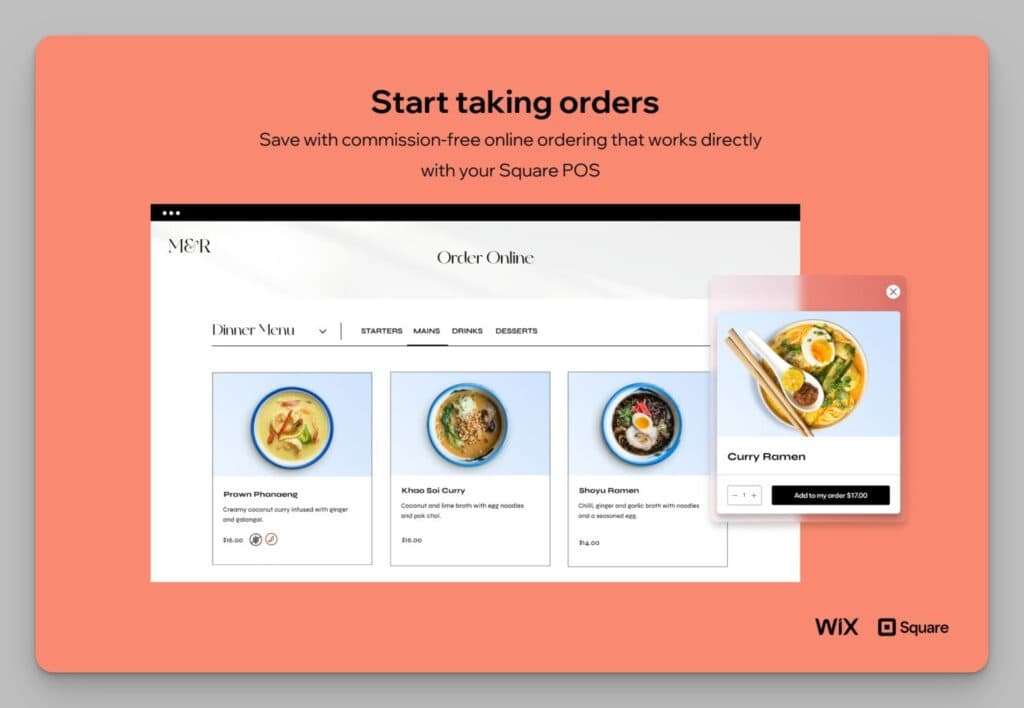 The improved integration between Wix and Square is important for restaurant owners as it allows you to manage online orders, menus, and reporting in one place.
If you sync your Wix Restaurants site with your Square account, you can save time on manual tasks, easily manage your catalog, and start selling more quickly.
Furthermore, the sales made through Wix will be visible in Square's reporting system. This will make it simple for you to see all your sales data from both platforms in one place.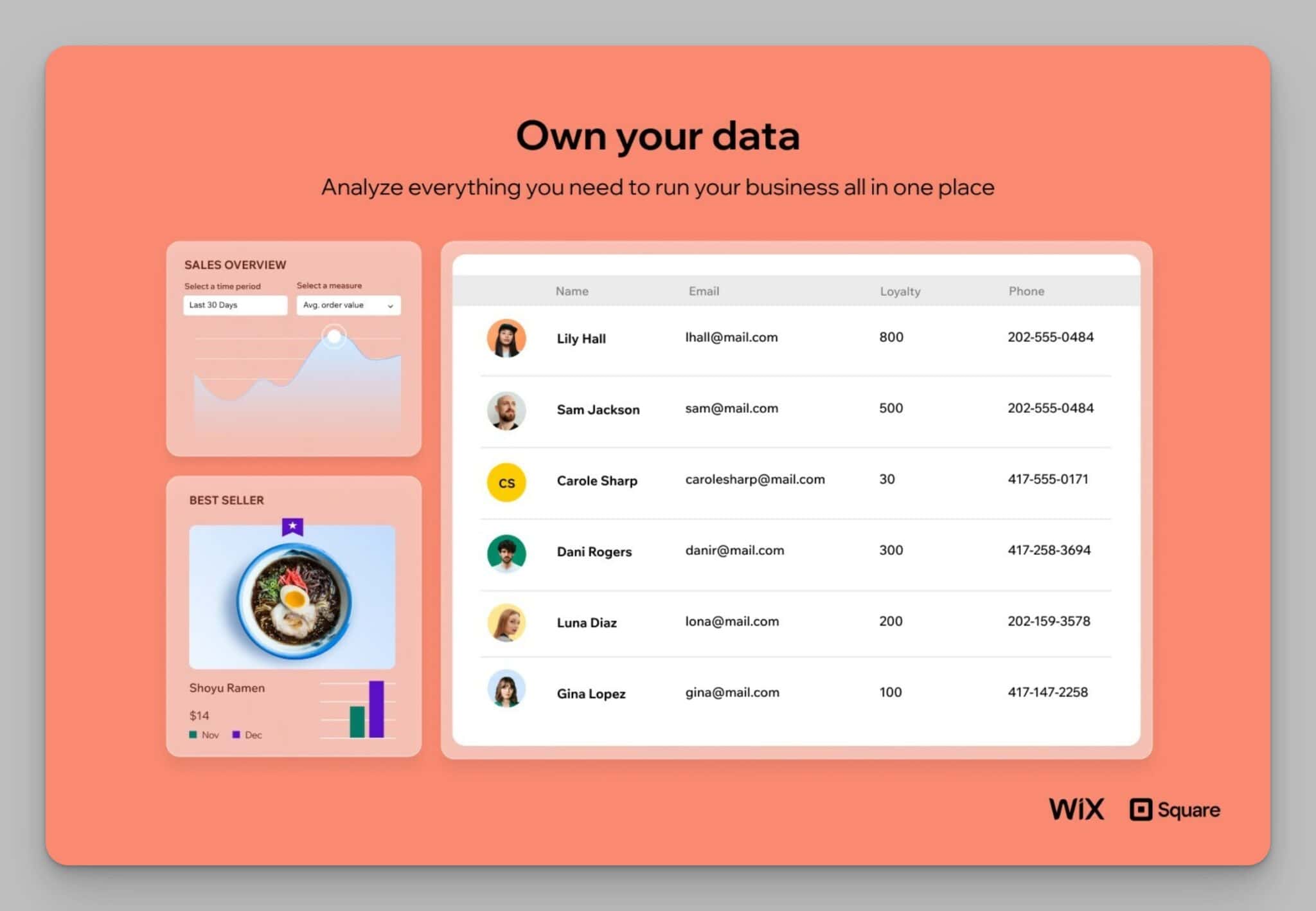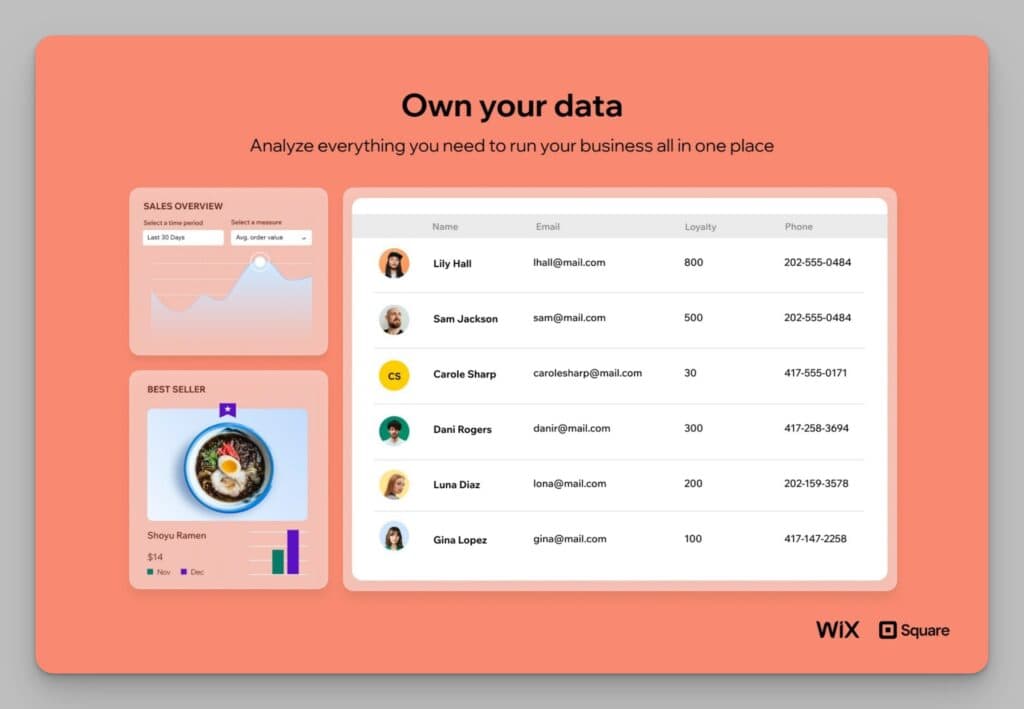 With this integration, restaurant owners can easily link their Wix online ordering to their current hardware setup. This will make their operations smoother, boost their productivity, and eliminate the need for separate tablets.
The integration is available to Wix Restaurant users based in the US, Canada, UK, Ireland, and Australia.
More details here.
Shopify for Restaurants Updates
Shopify Benchmarks
Shopify Benchmarks is an interesting new feature for restaurant owners looking to add retail offerings as an additional income stream because it provides industry-specific metrics that establish a performance standard for businesses.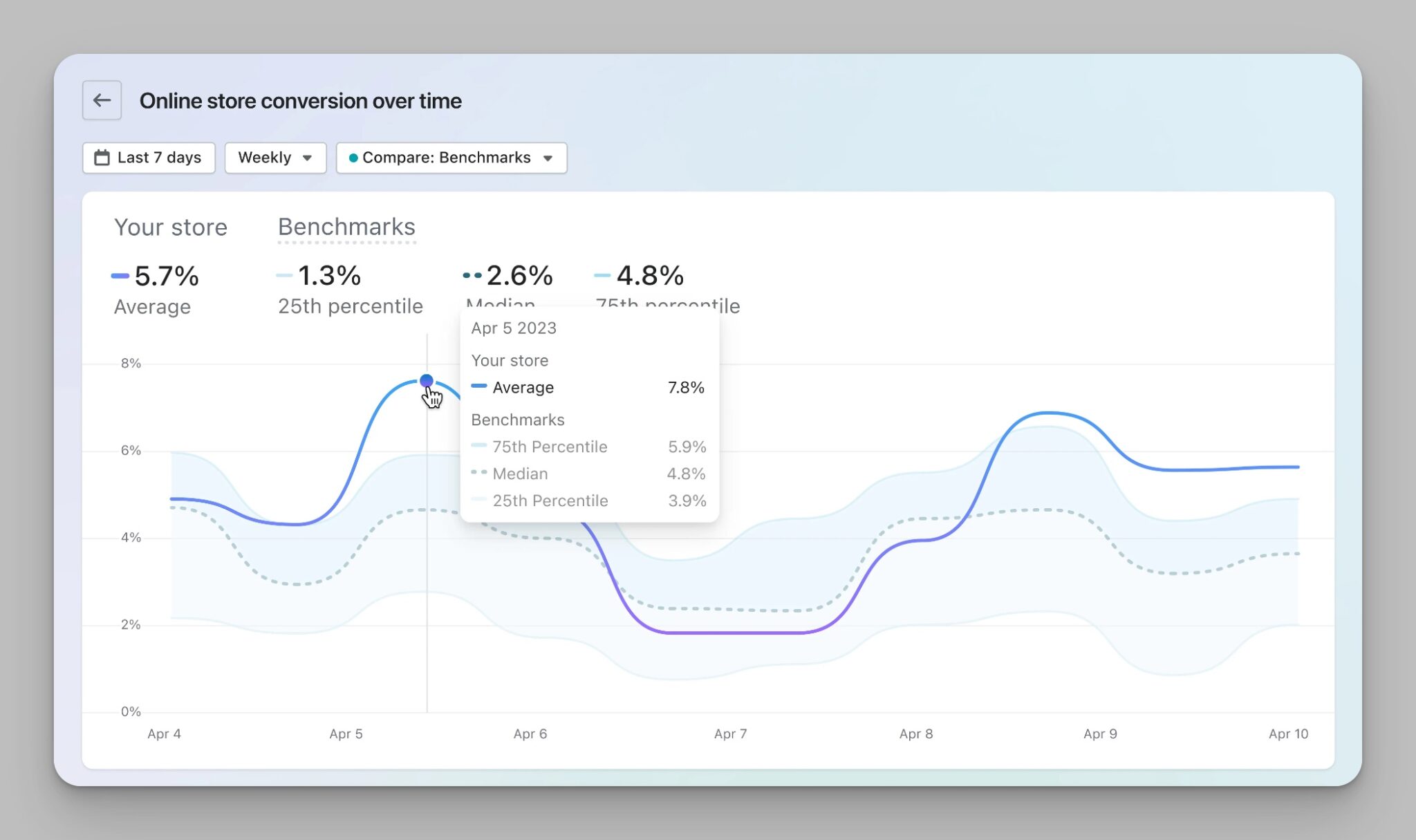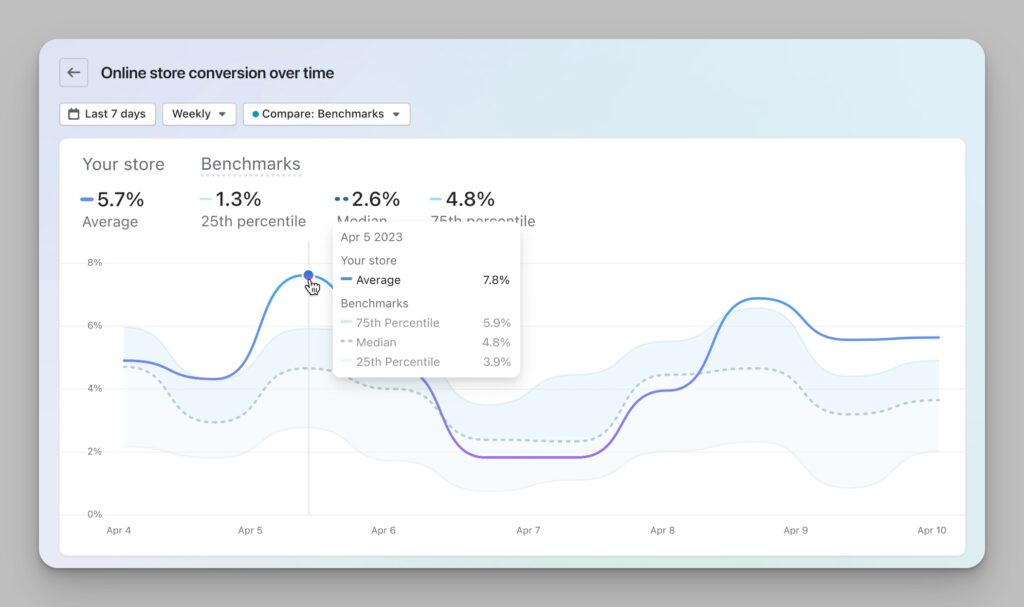 These benchmarks can help restaurant owners understand and analyze data and key metrics for their online store, allowing them to make informed decisions about where to focus their efforts and resources.
For example, the Benchmarks data available in Shopify includes online store conversion, average order value, retention rate, and time to fulfill, ship, and deliver.
By comparing their performance against similar stores, restaurant owners can gain insights into their online store's performance and identify areas for improvement, such as increasing conversion rates or improving fulfillment times. This can help them optimize their retail offerings and maximize their revenue potential.
More details here.
Read my Shopify for Restaurants review.
AI-Generated Product Descriptions With Shopify Magic
The new Shopify feature, called Shopify Magic can quickly generate high-quality and compelling product descriptions using artificial intelligence tools.
Product descriptions play a crucial role in the decision-making process for customers, and improving them can help drive traffic to your site and increase conversions.
With Shopify Magic, you can generate product descriptions by listing a few details about your product or keywords they want to rank for in search engines, and the tool will automatically generate a product description for you.
This feature is available to merchants in core supported languages and included for free in their paid Shopify plan.
Read more here.
OpenTable Integrates With ChatGPT
OpenTable has partnered with the widely-used chatbot, ChatGPT, in order to deliver restaurant recommendations to users by means of newly introduced plugins.
This integration enables ChatGPT Plus subscribers to receive direct links for booking reservations on OpenTable. The integration will be gradually introduced and will become available to more users once additional testing is completed.
I'm intrigued about the current development and will provide more coverage in the future.
More details here.
Our Top Pick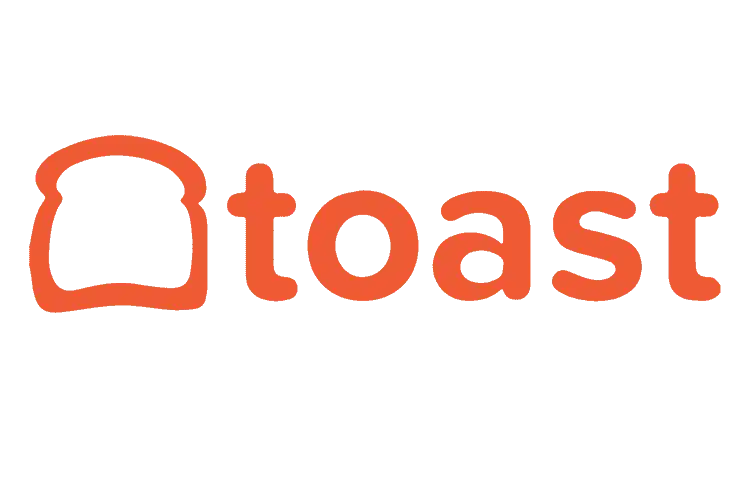 NRN Restaurant Technology Report 2023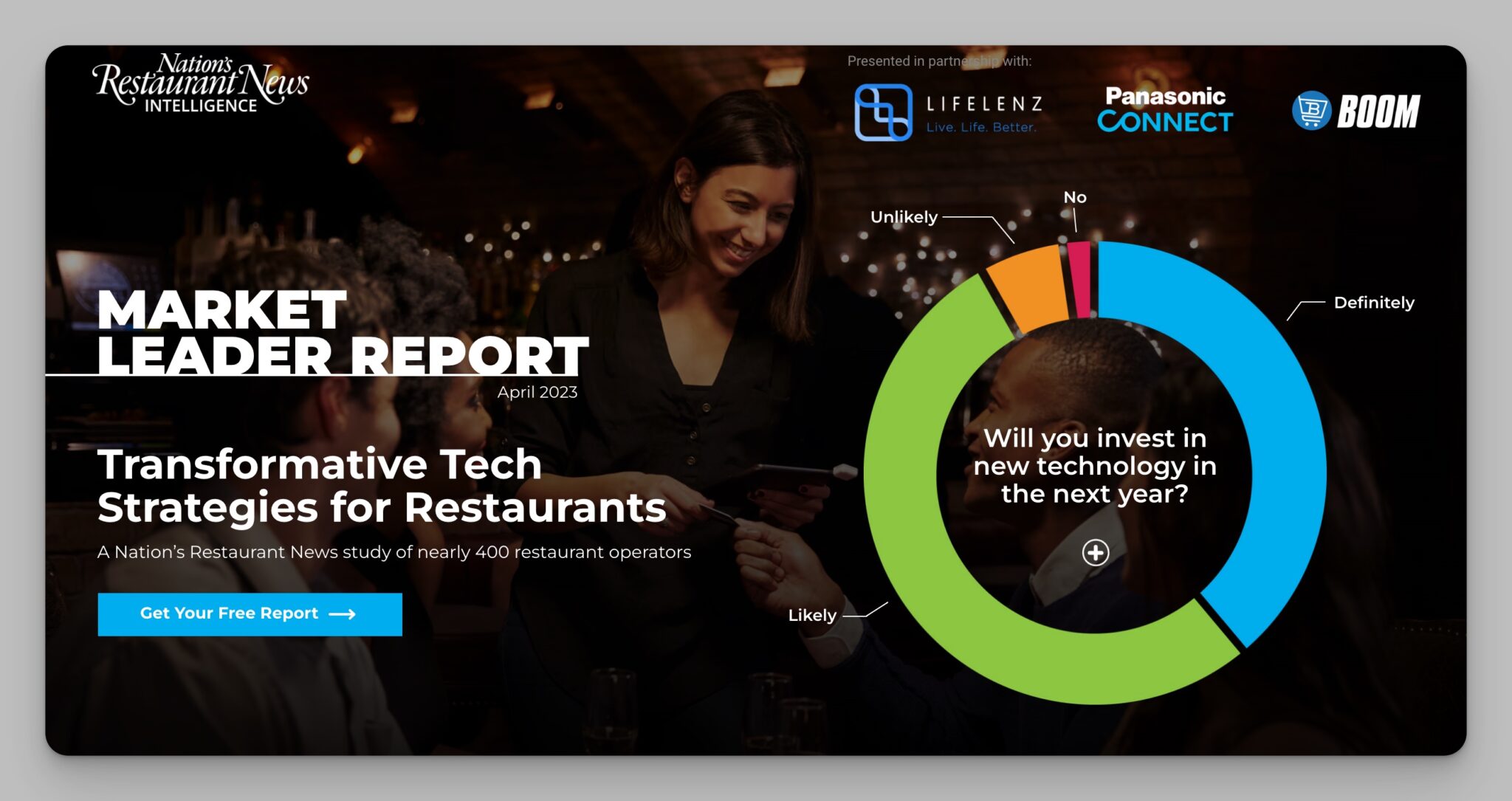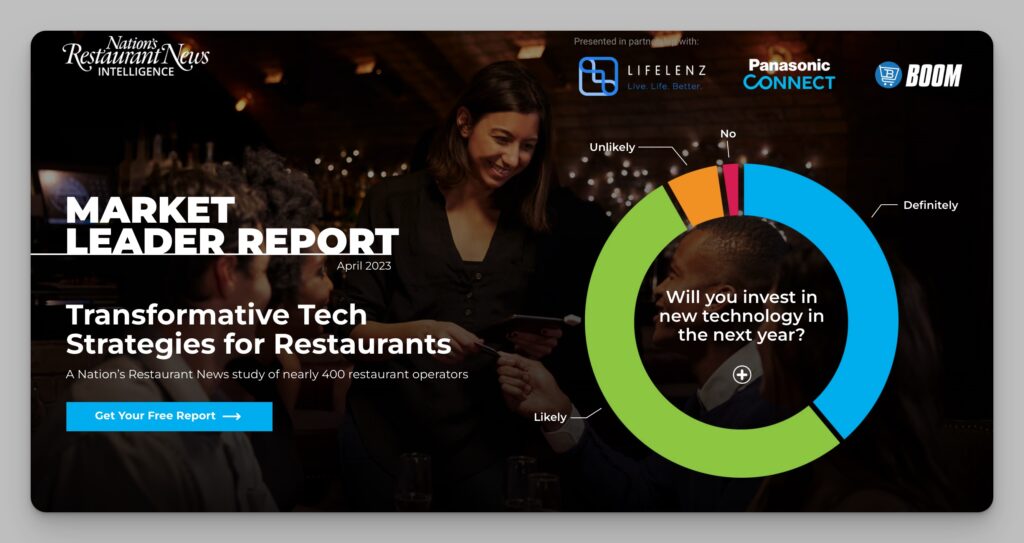 Research conducted by Nation's Restaurant News Intelligence investigated the technology needs and upcoming initiatives of nearly 400 food service operators, ranging from small to large brands across all industry segments.
The study found that 92% of restaurant operators are "likely" or "definitely" going to increase their investments in technology in the coming year.
In addition, operators are interested in fresh solutions that can scale with their current tech stack and staff. The study provides insights into where operators should target their investments in technology.
Get the report here.
The 2023 Restaurant Tech Ecosystem Report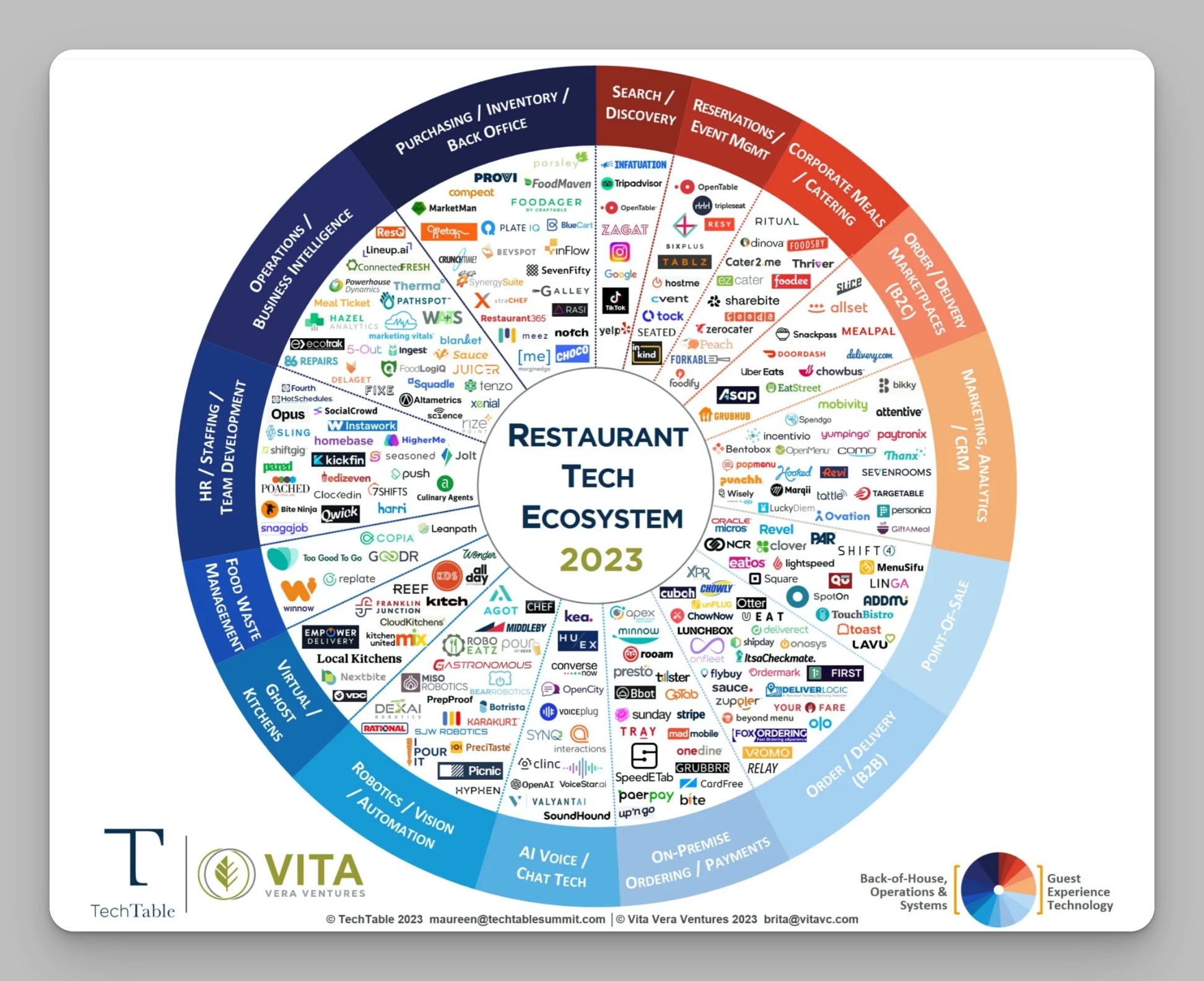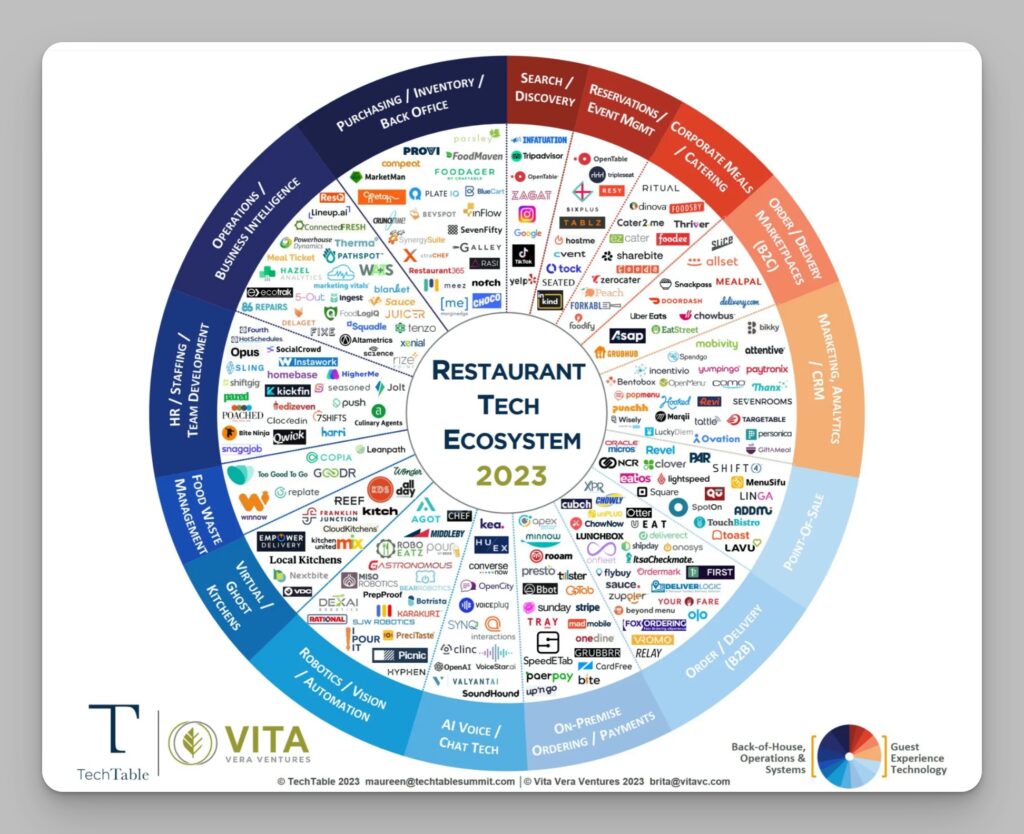 According to the report from TechTable and Vita Vera Ventures, the restaurant tech ecosystem has seen a wave of experimentation during the pandemic, resulting in a surge of single-point solutions for things like online ordering, loyalty programs, and delivery.
However, the report suggests that there are now too many point solutions in the market, creating a cognitive burden for employees. Operators are looking for integrated systems and compact tech stacks that offer more capabilities.
The report also notes that labor optimization is still a top priority for operators, with many turning to tech to automate more functions and reduce the need for human labor.
Additionally, the report discusses the challenges and potential for growth in the ghost kitchen subsector, as well as the potential for AI-driven personalization in food recommendations.
Check out the link here for more information and a high-resolution image of the major players in the restaurant tech scene in 2023.
The Digital Restaurant Association (DRA) Rolls Out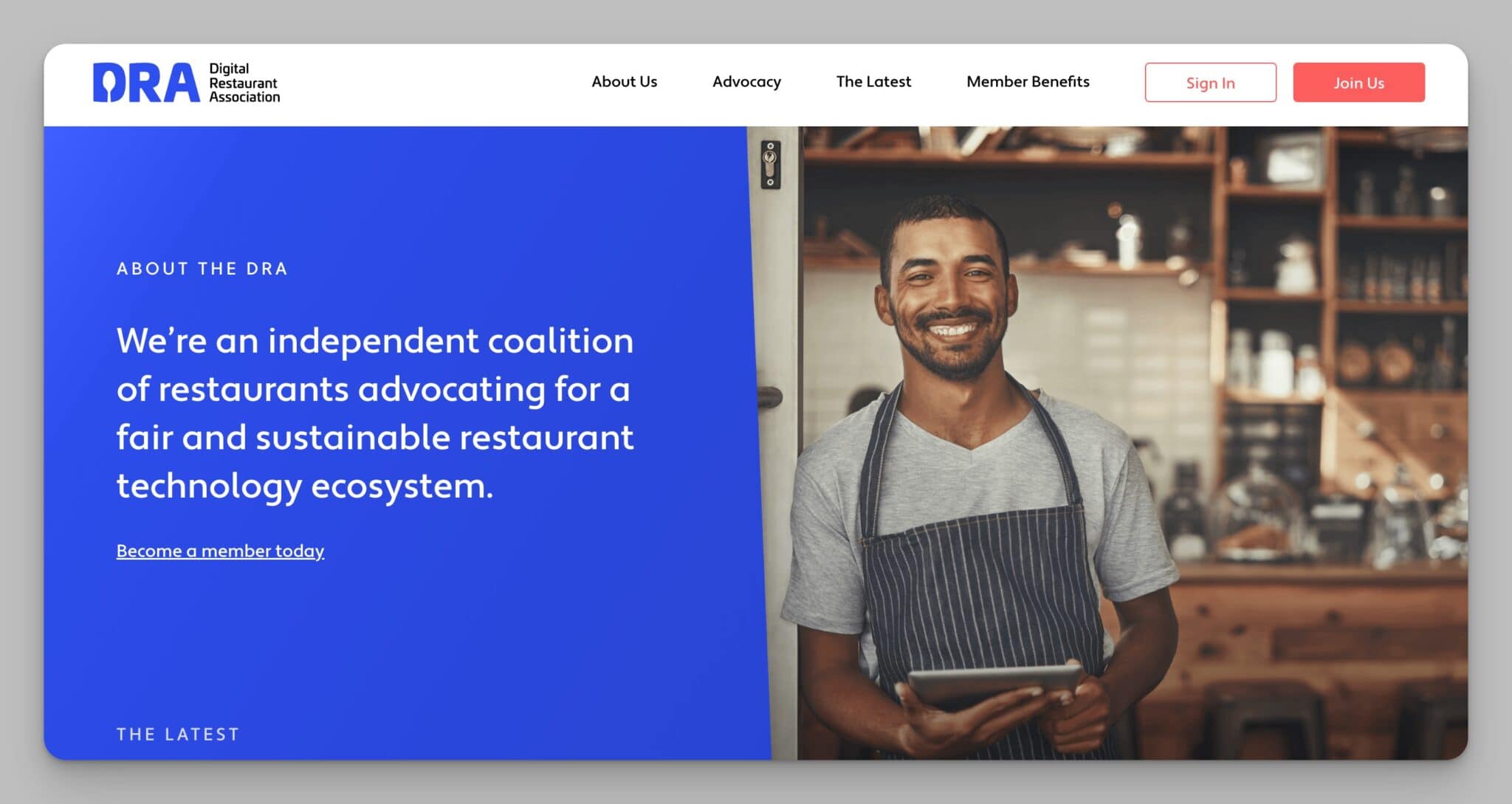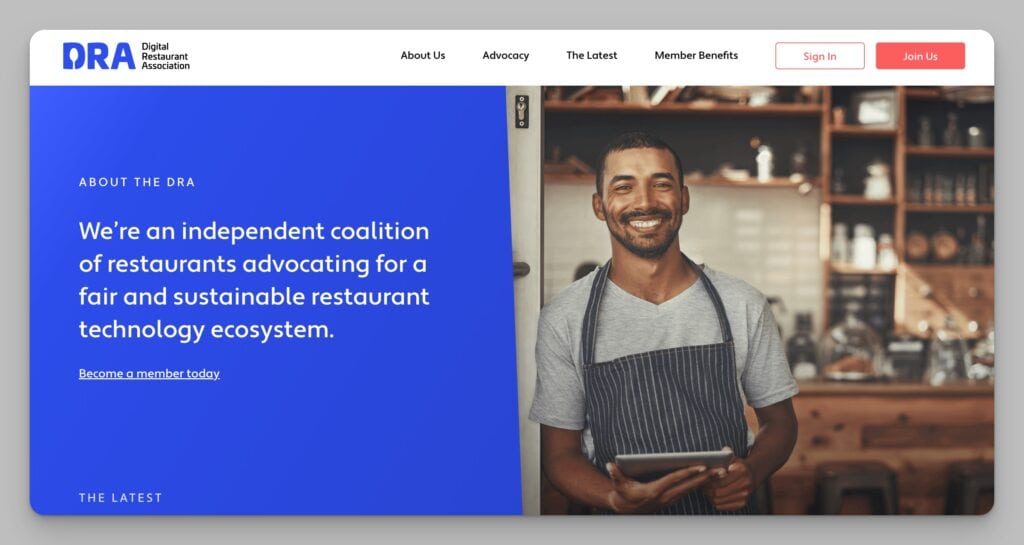 A new advocacy group has been formed with the goal of improving the relationship between restaurants and their online customers.
The DRA will offer support to the restaurant industry through three main areas: educational resources, technology solutions, and public policy advocacy.
By collecting best practices from leading restaurant chains and partnering with tech companies like Ovation for customer engagement, the DRA empowers restaurants in a rapidly changing digital landscape.
Their top priority is advocating for legislation that directly affects restaurants, focusing on fee transparency and customer information sharing in multiple states.
In summary, the DRA seeks to bridge the technology gap for restaurant owners and ensure a level playing field by collaborating with third-party delivery services.
Key takeaways:
The Digital Restaurant Association aims to help restaurants adapt to the digital world and thrive in a changing industry.
DRA provides educational resources, technology solutions, and advocacy campaigns for a fair and sustainable restaurant technology environment.
The association aims to tackle operational challenges such as high fees and lack of transparency in pay-to-play marketplaces for a more equitable industry.
Learn more here
Thank you for reading. Please check back later for more updates on restaurant technology, including POS systems and marketing strategies.